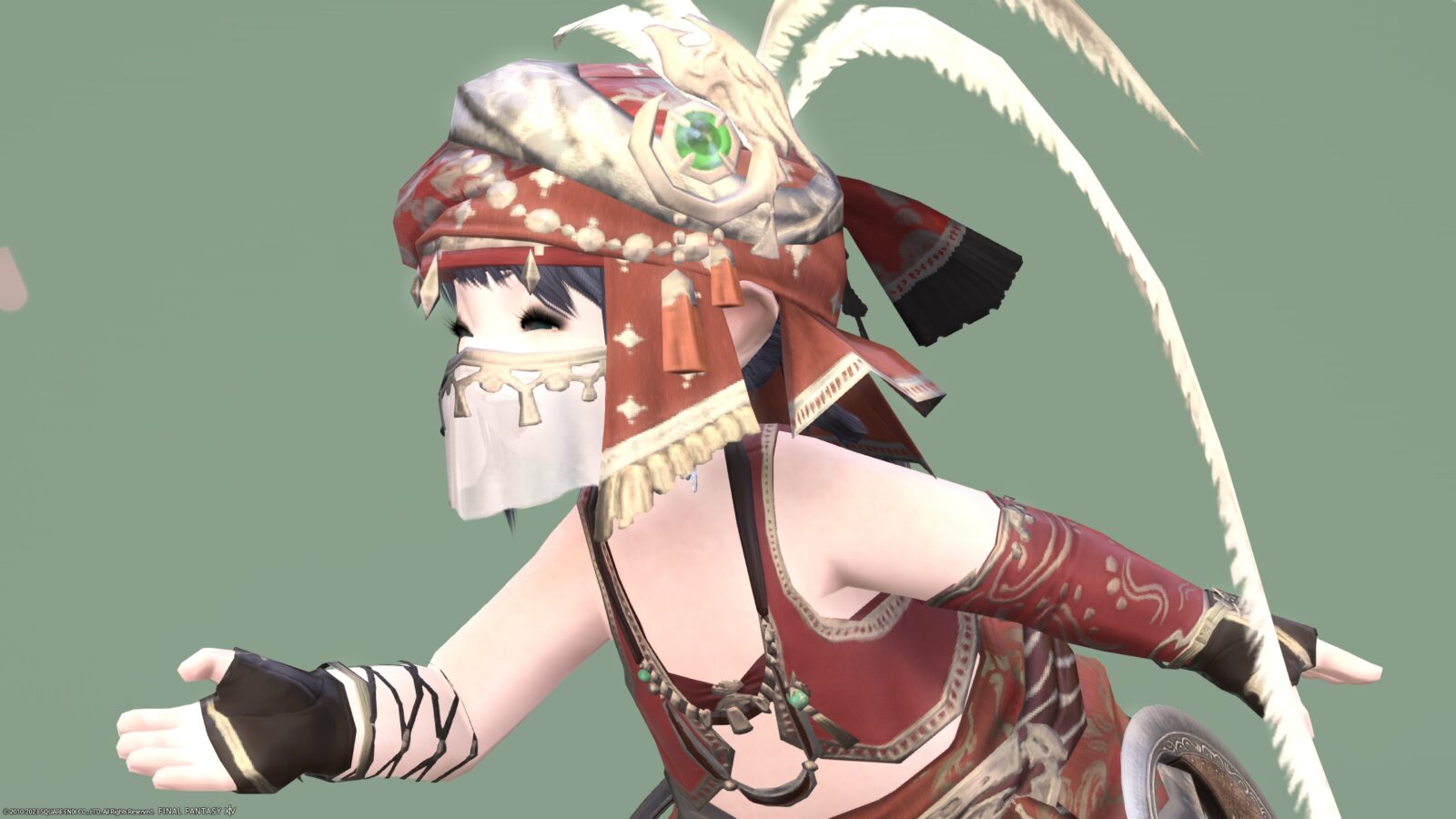 This is a record of the dancer's initial equipment (Lv60) "Softstepper" series.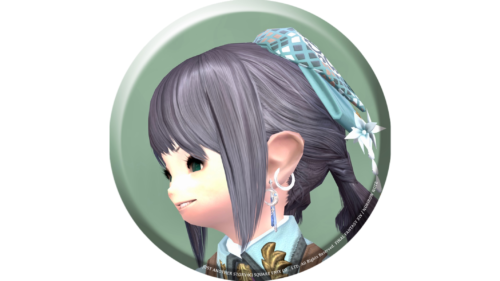 noriko
I got a dancer's costume♪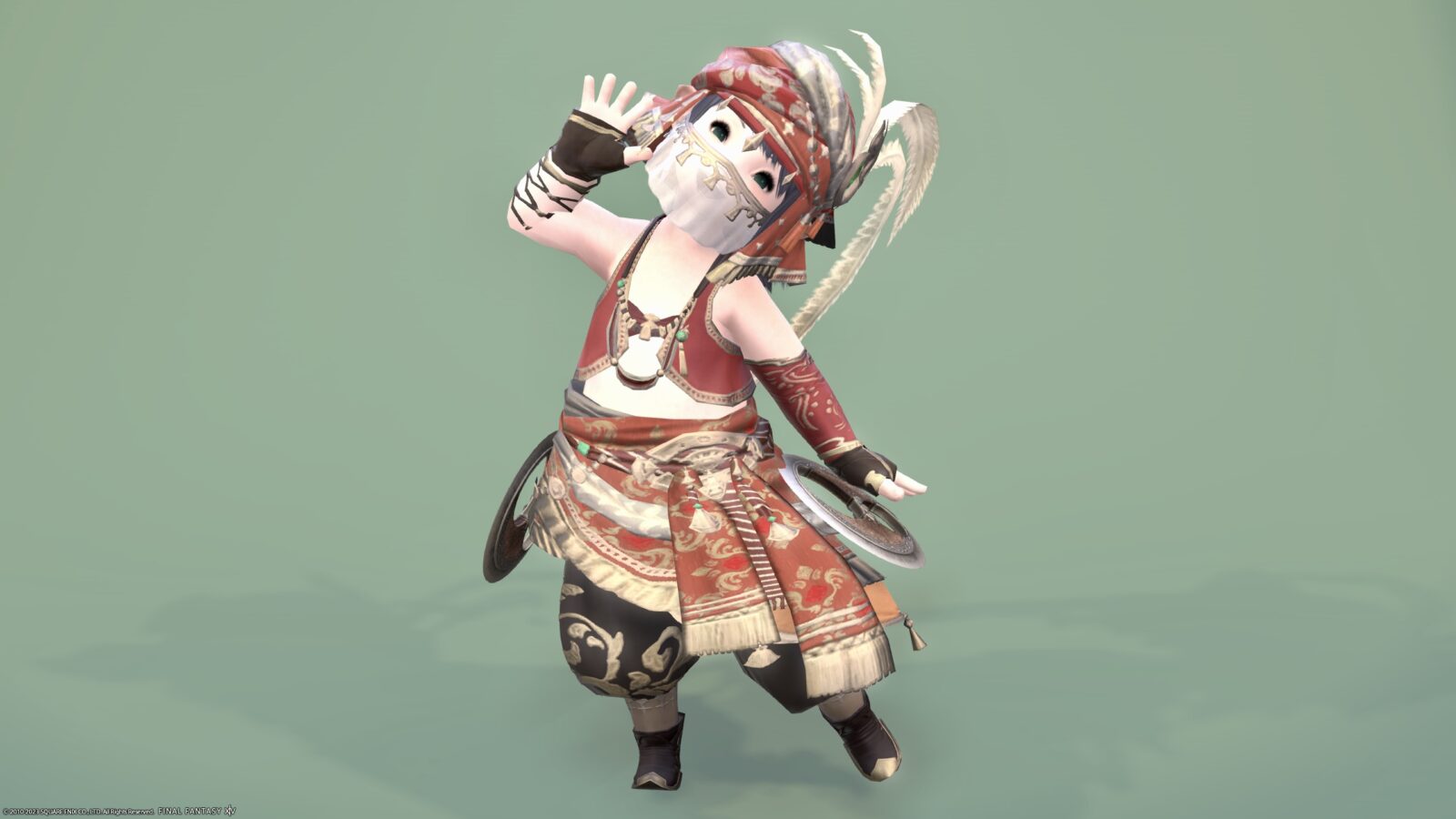 Oh, it's a Thavnairian costume.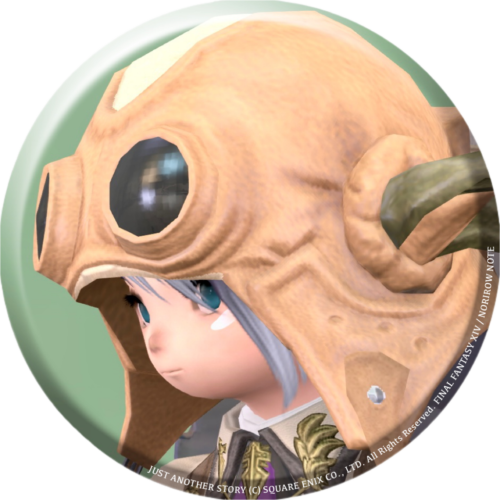 norirow
Dancer's AF2 equipment (initial equipment)
You can get these when you start the dancer job quest. Since it is exclusive equipment for Lv60, can I call it AF2 equipment?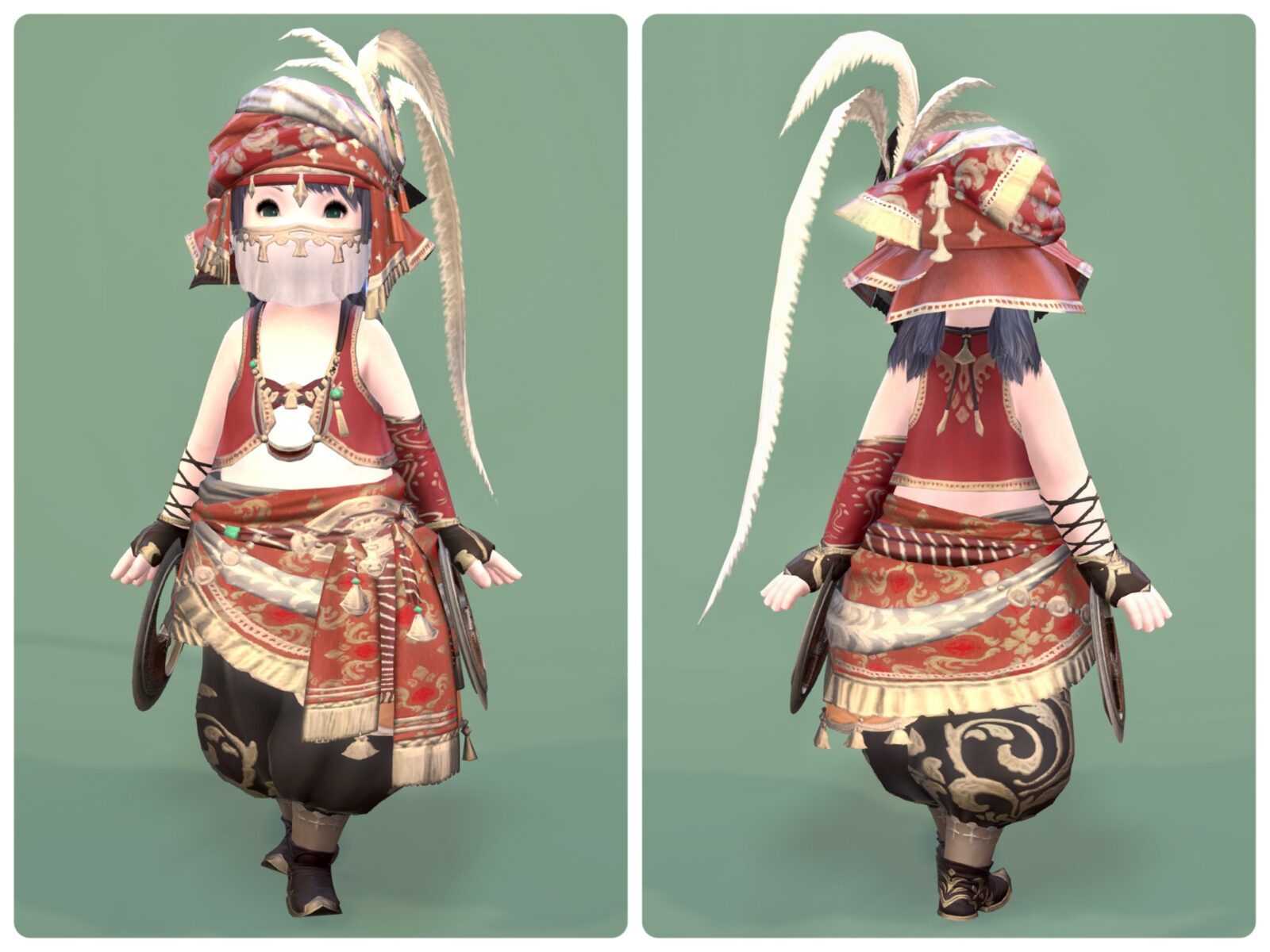 The most characteristic is the turban. It is a very particular specification that the veil around the mouth is transparent.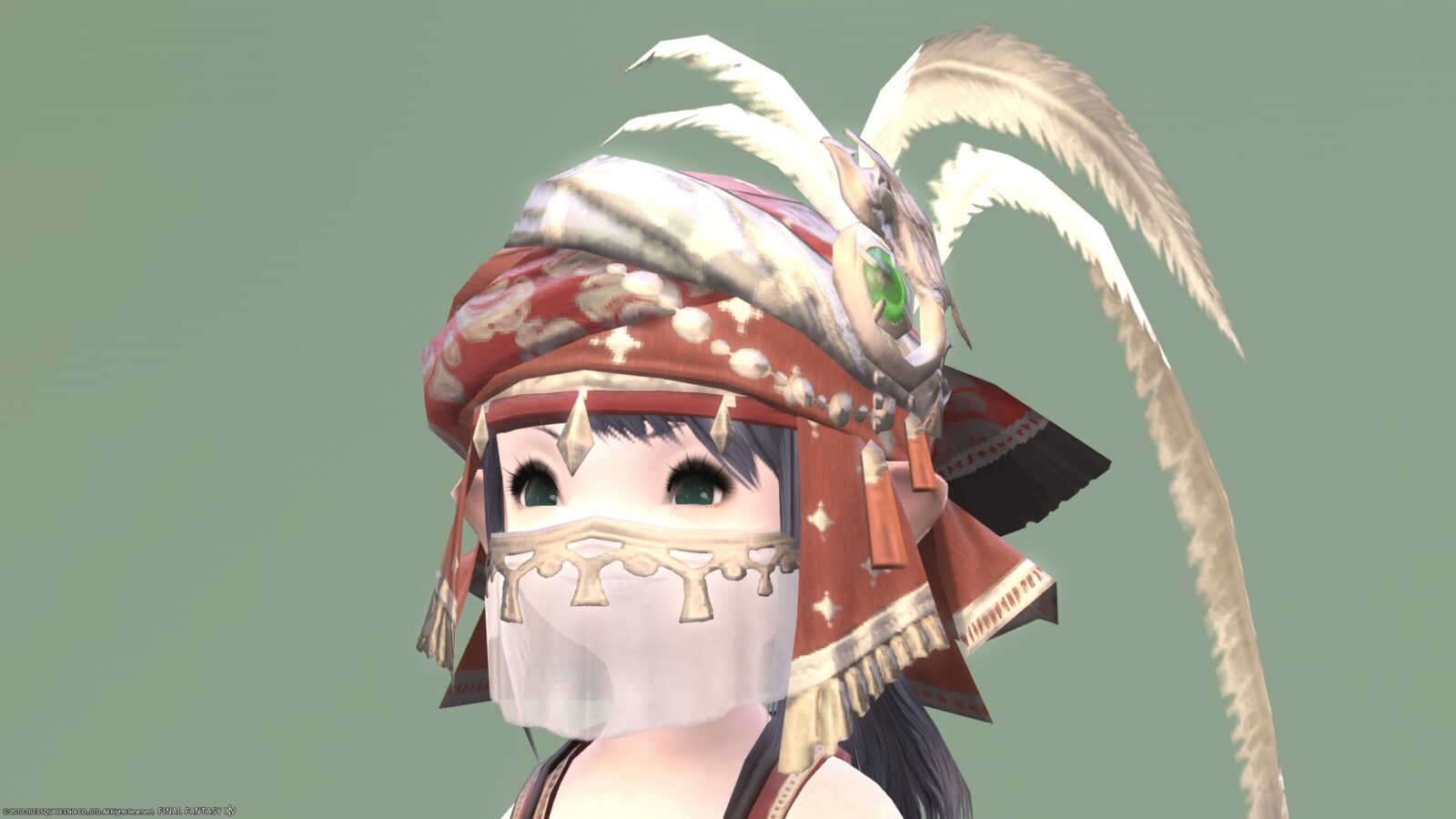 By the way, the veil can also be removed.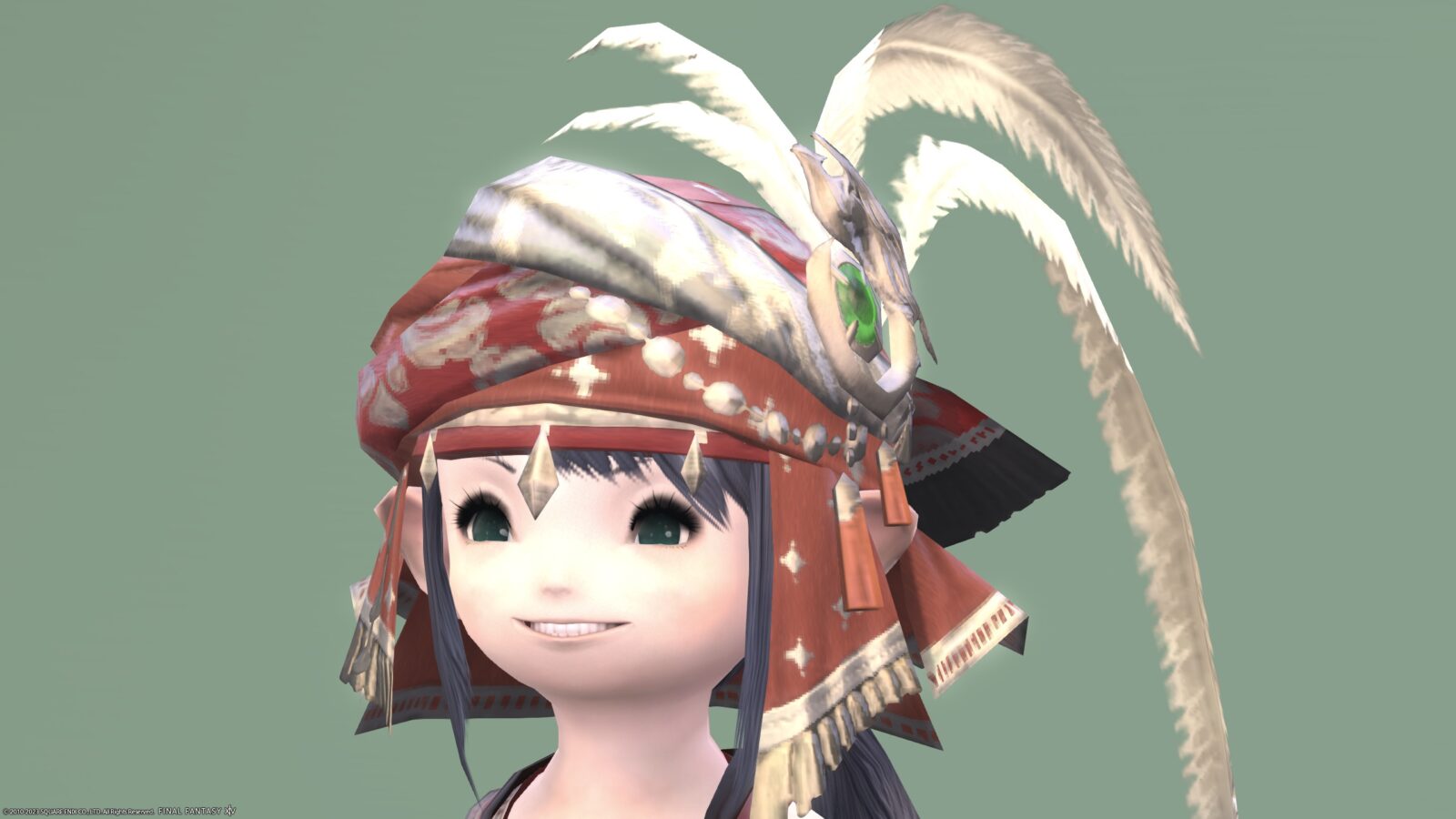 The body equipment is a bolero with a little more exposure.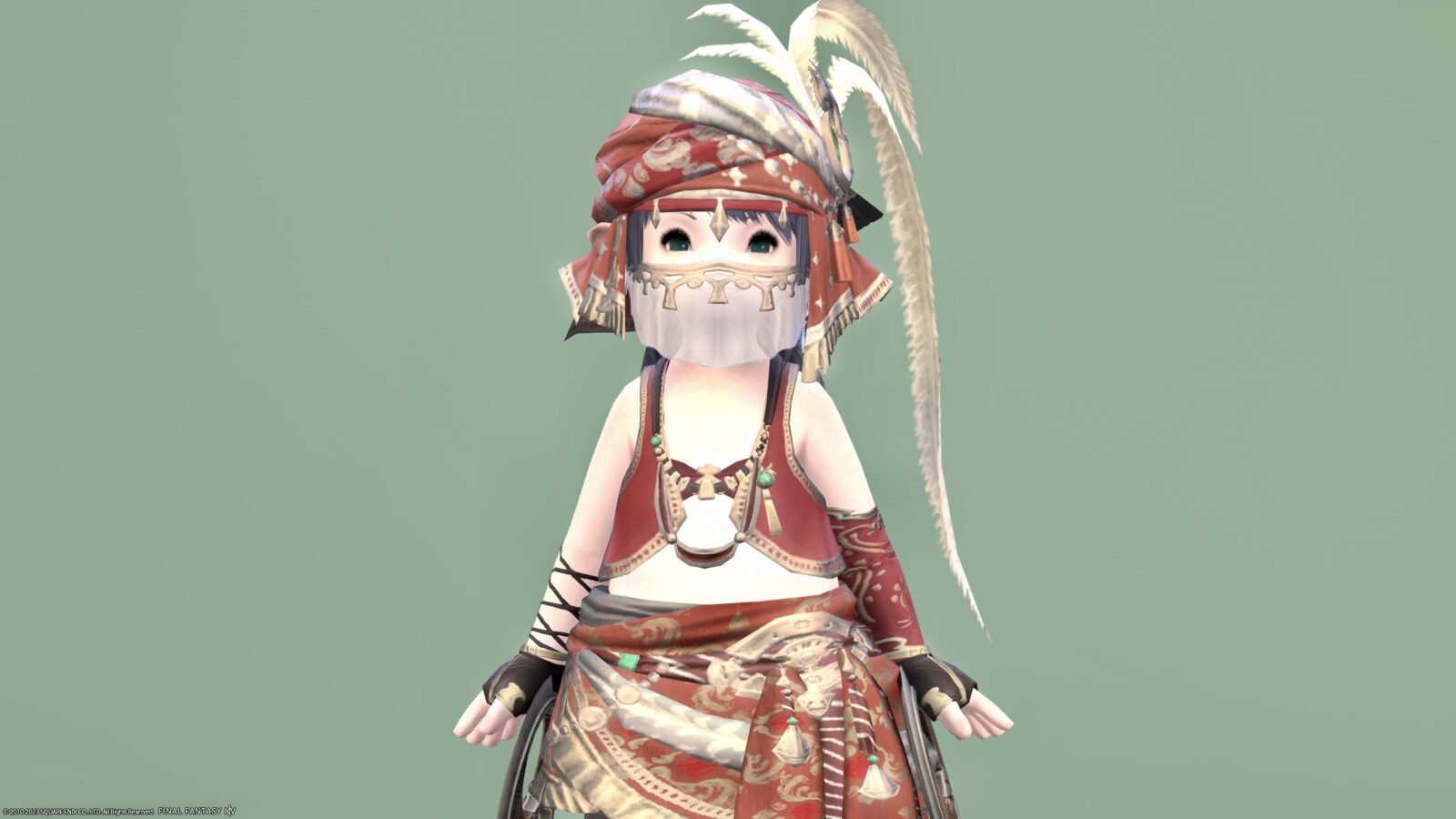 It is fashionable that the design of the arm is asymmetric.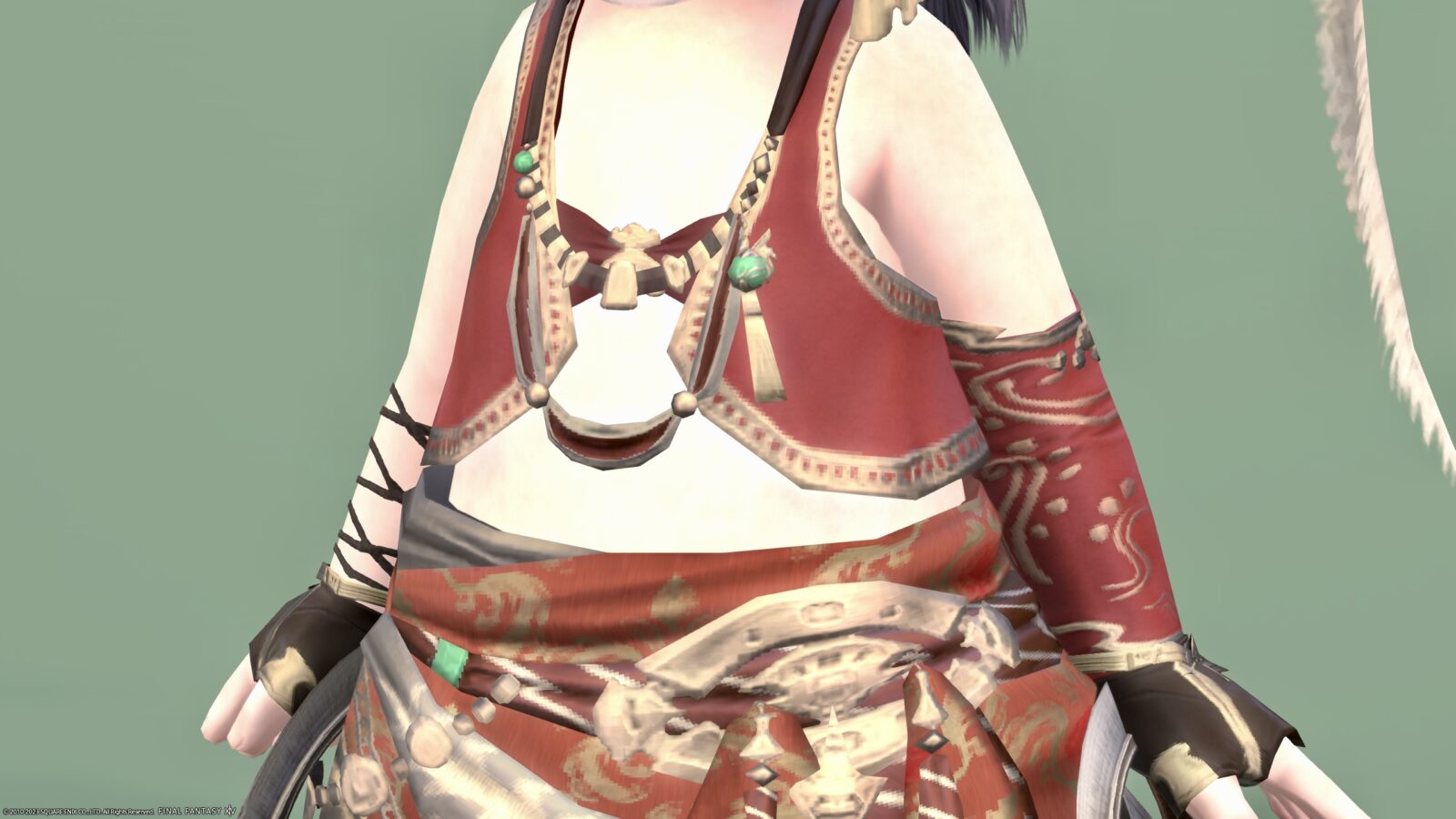 Loose fitting sarouel pants.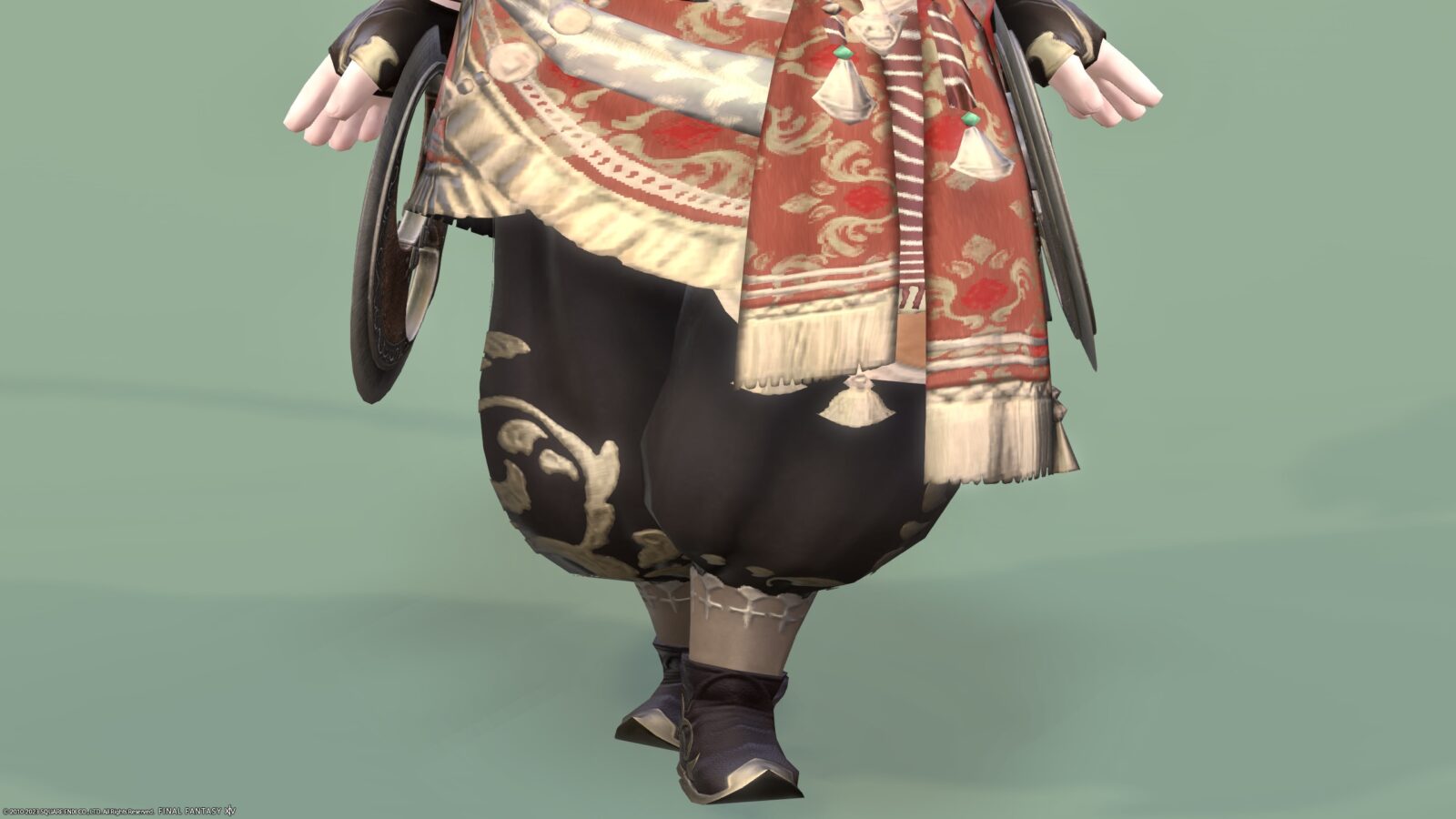 The design around the waist gives it a very Thabenean feel.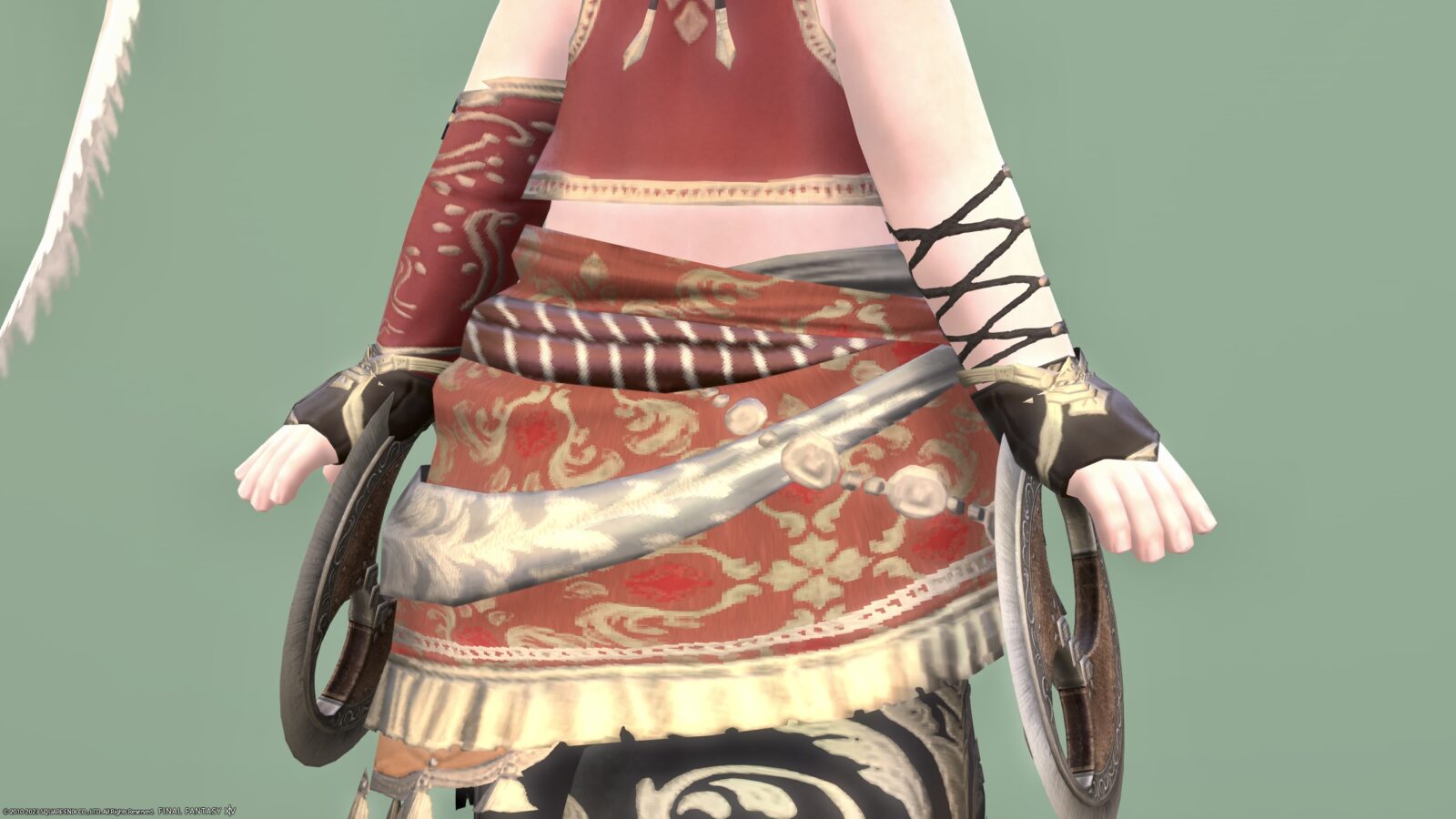 The weapon is a simple throwing weapon, but it has a cute finish with leather attached.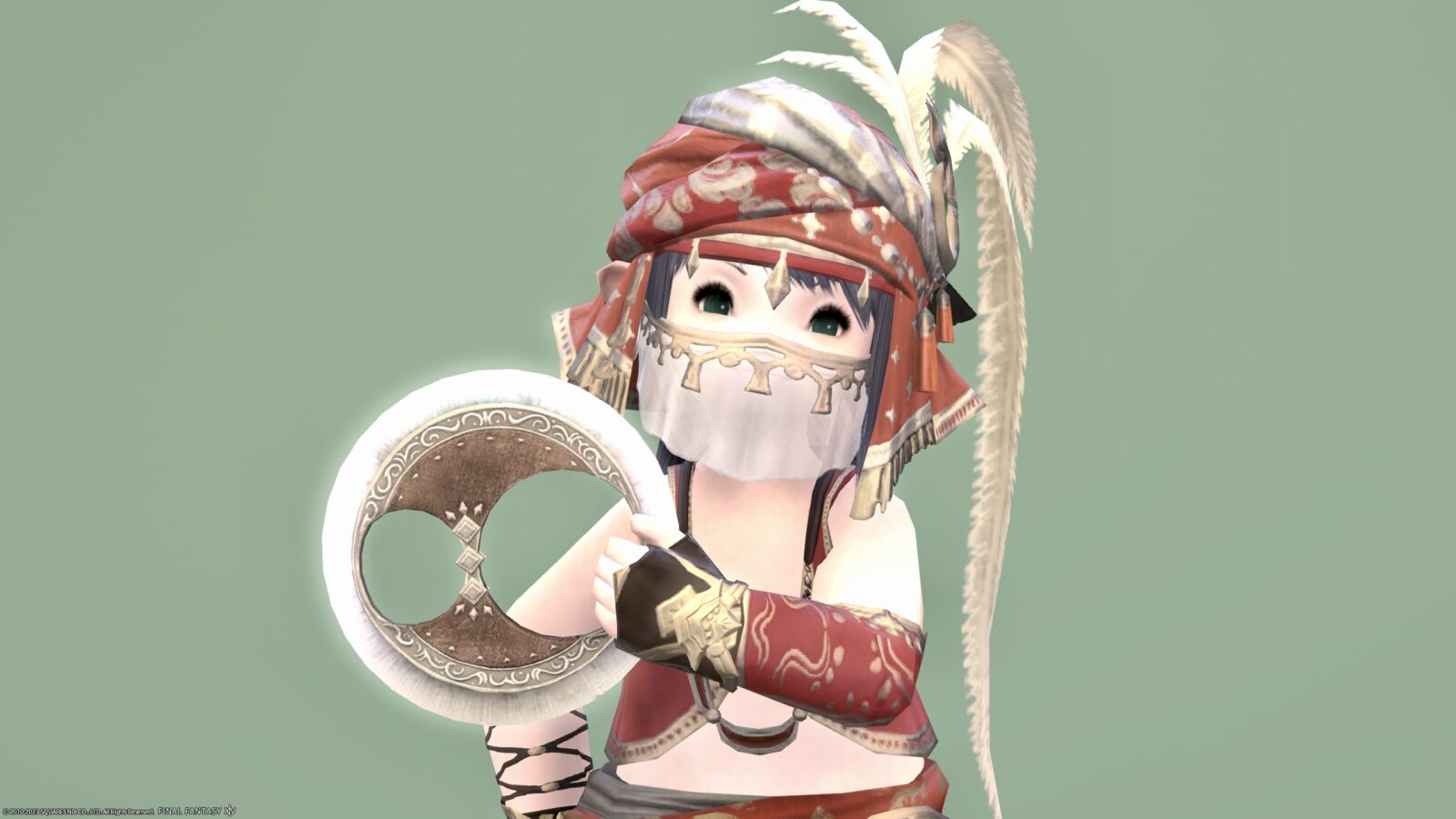 Costumes that reveal a lot don't really suit Norirow-san or Noriko-san.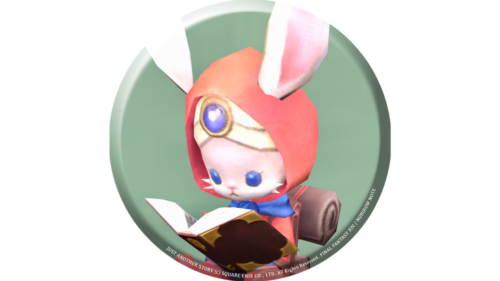 namingway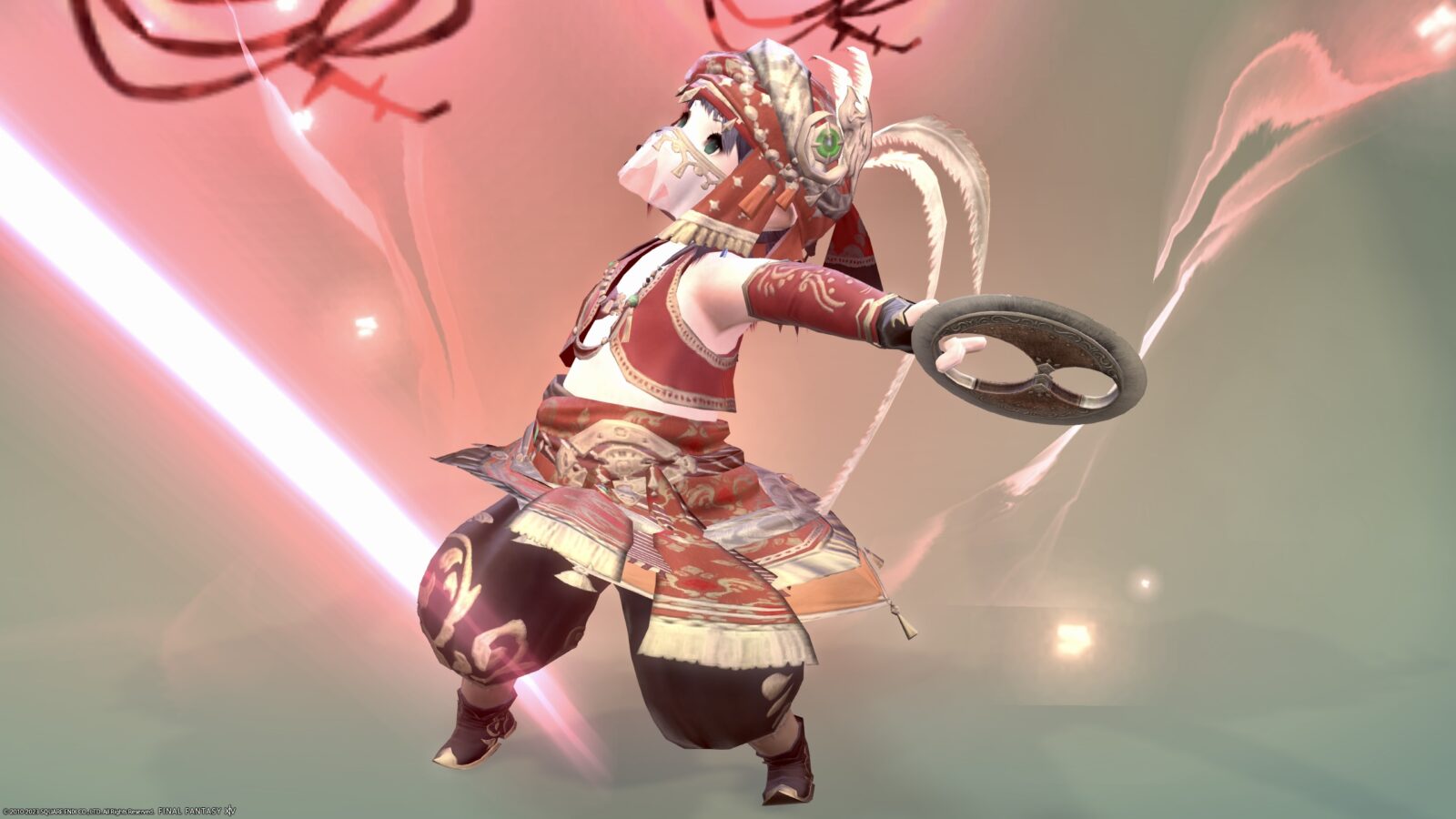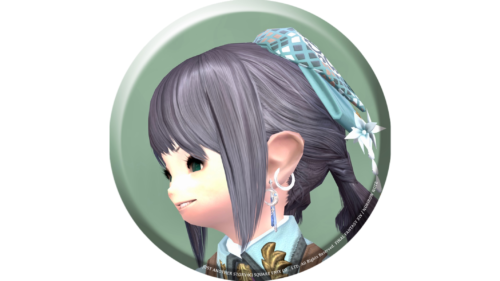 noriko
It might be a little embarrassing…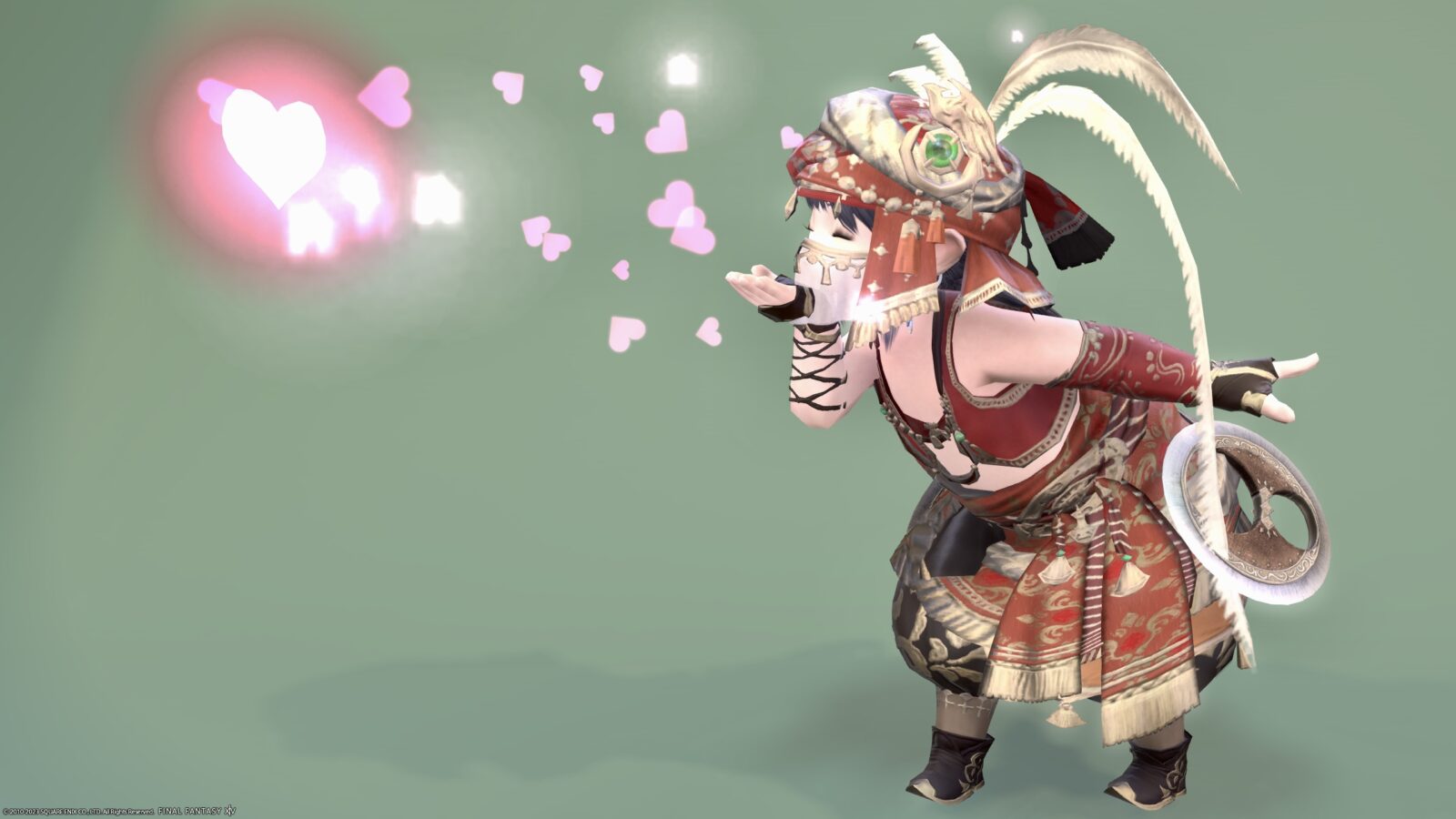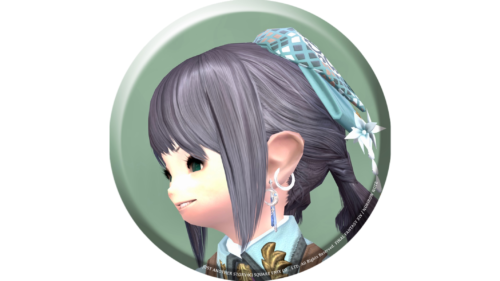 noriko
Well, it's a valuable experience because I don't have a chance to wear this kind of thing except when I wear AF equipment ♪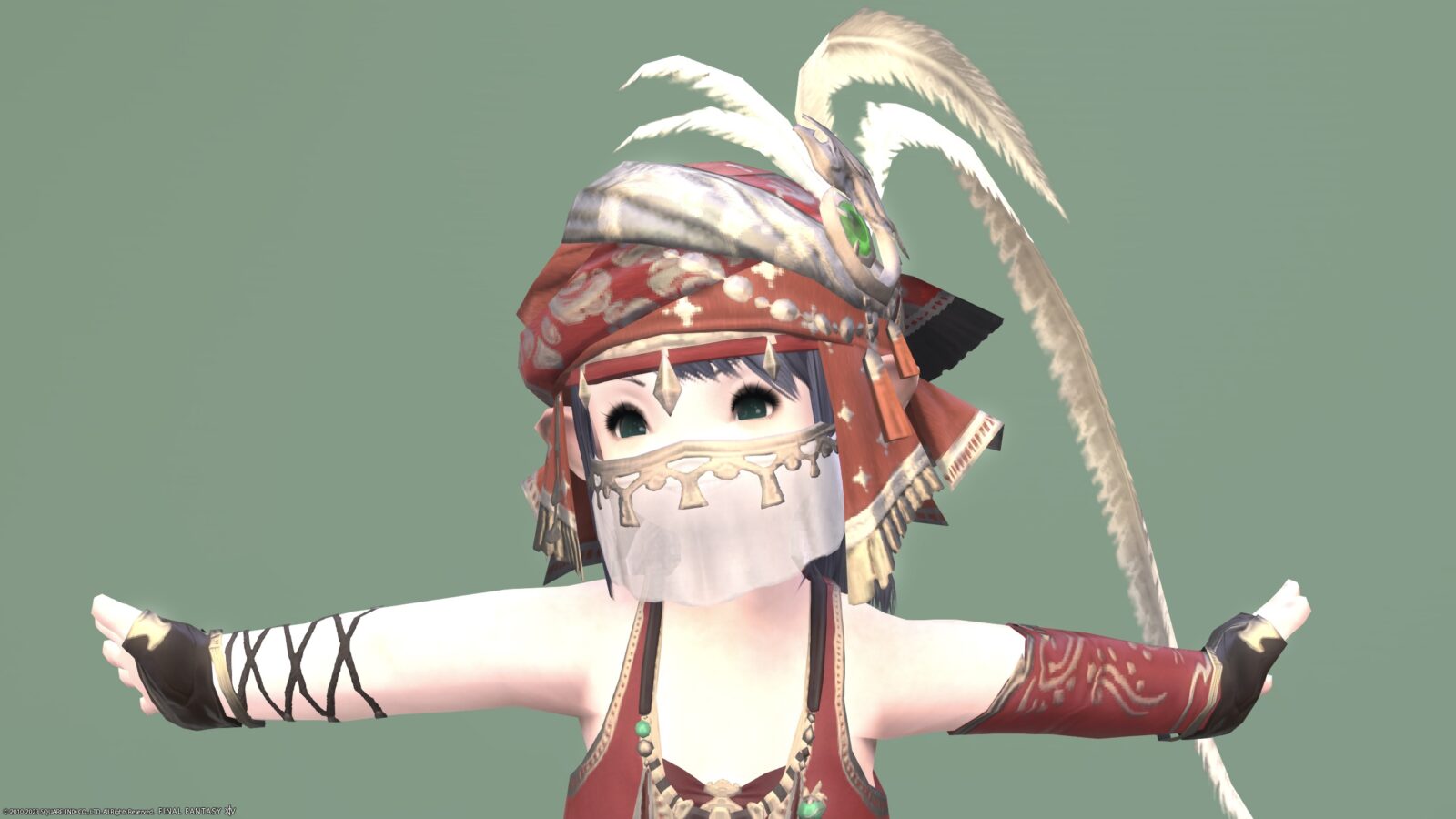 ▼ I recorded a video of the movement!
So, that's it for the initial equipment "Softstepper" series for dancers.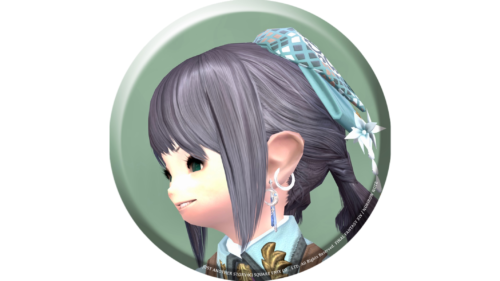 noriko
♦♦♦
Related record