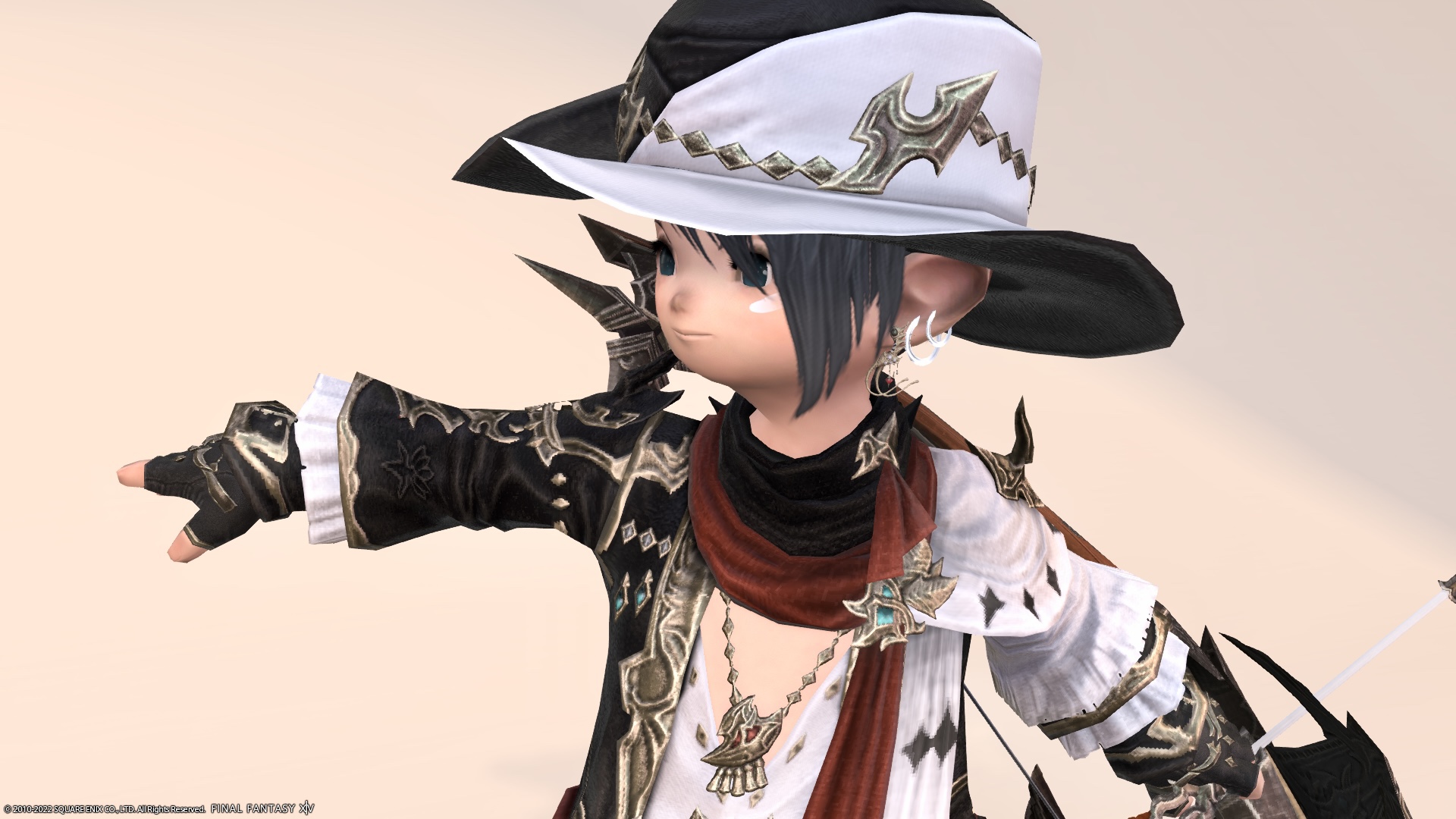 This is a record of the bard's AF5 (Lv89) equipped "Brioso" series.
※ AF5 equipment is an abbreviation for Lv89 artifact equipment, which means "special equipment unique to each job". The artifact equipment is a milestone and a special outfit with a fairly elaborate design. (AF5 is a costume for Endwalker)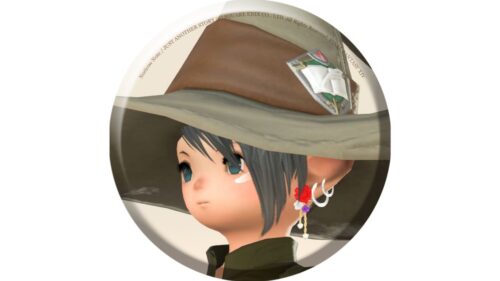 norirow
Oh, it's a casual fashionable outfit!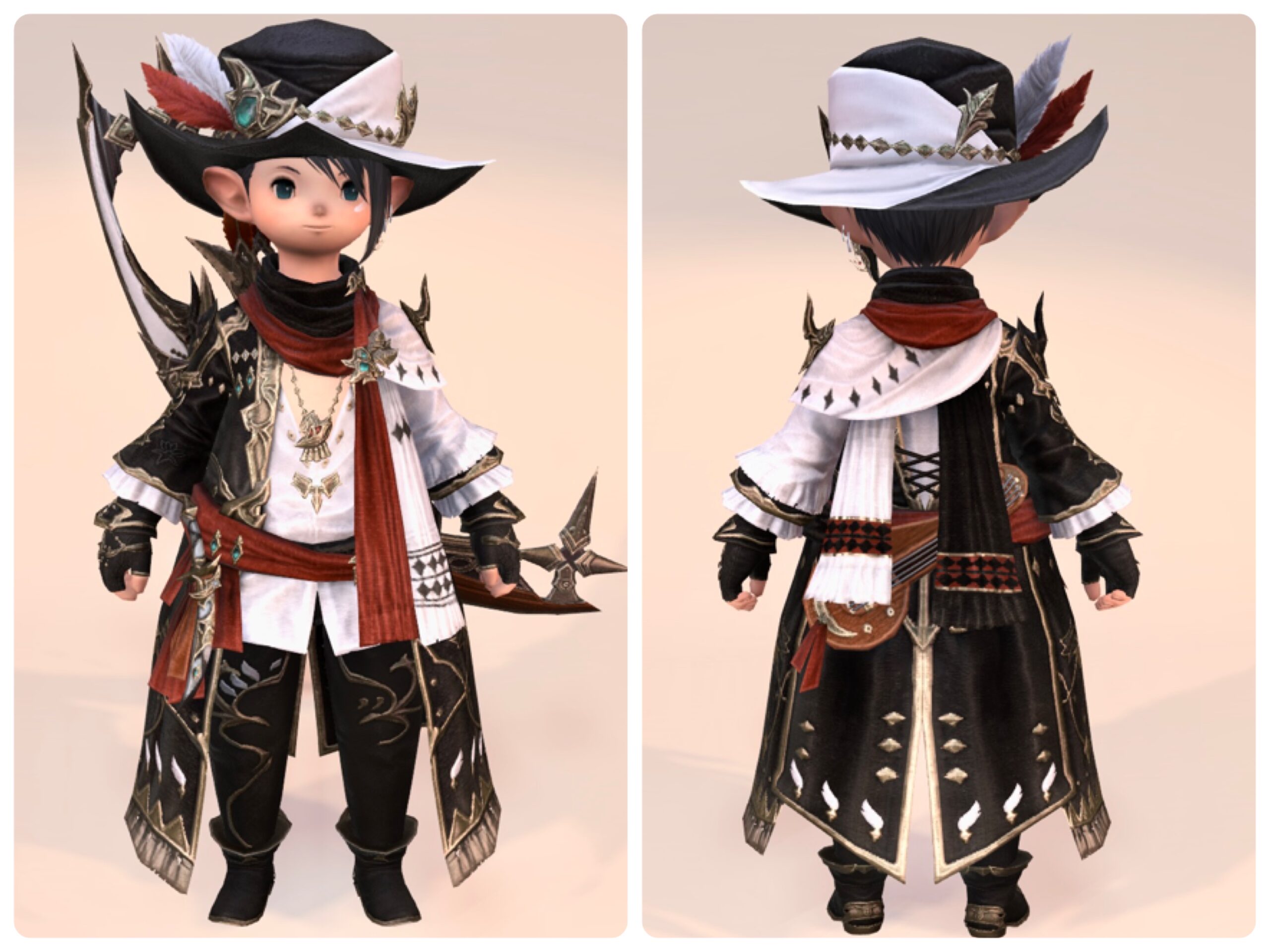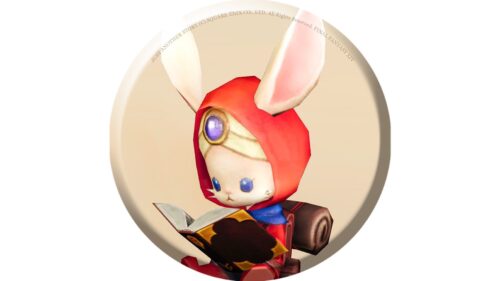 namingway
Bard AF5 equipment
These should be available somewhere as you progress through the Endwalker story.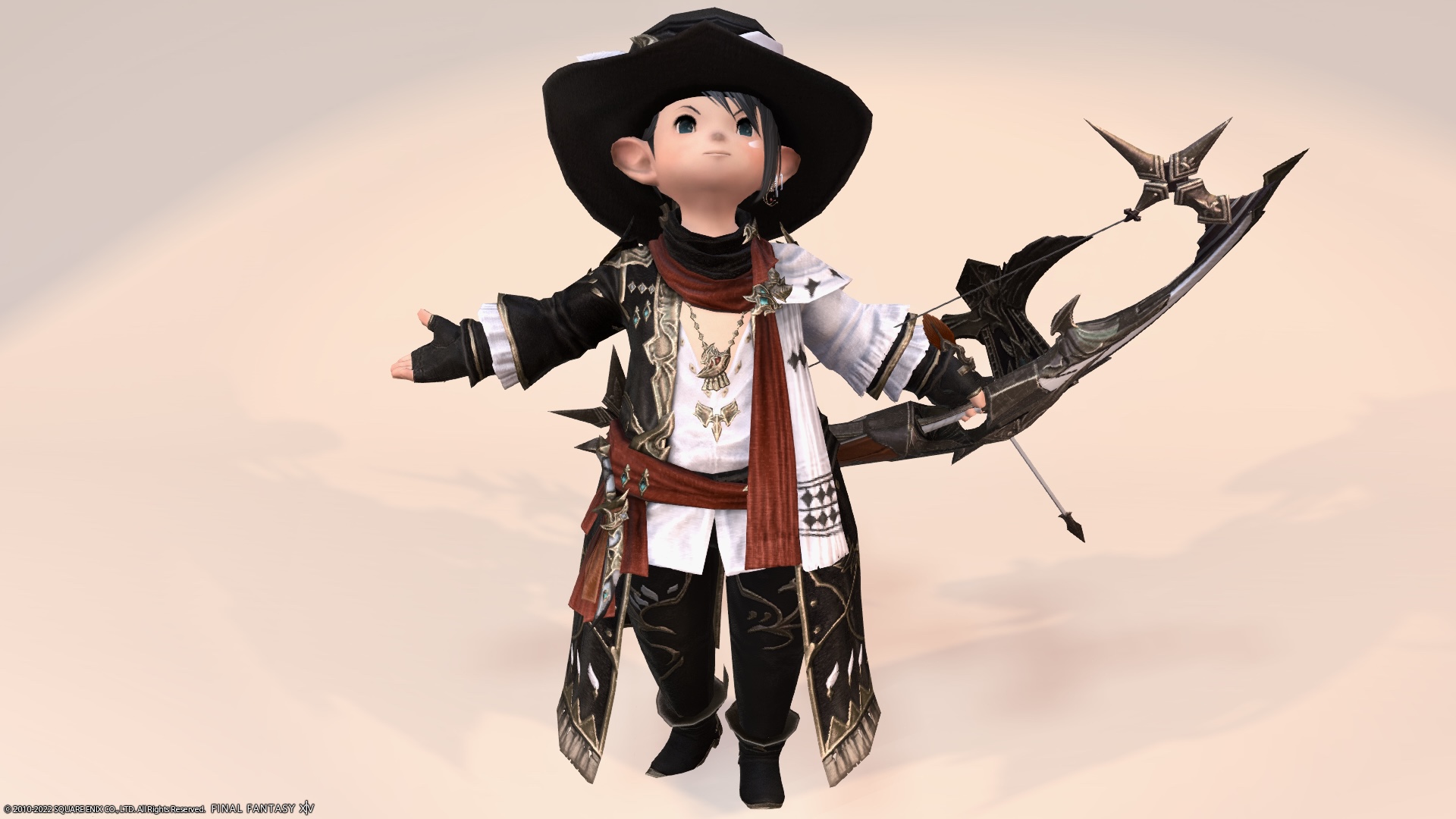 The head equipment is a fashionable Tengaro hat. It is cool that it has a black and white asymmetric style.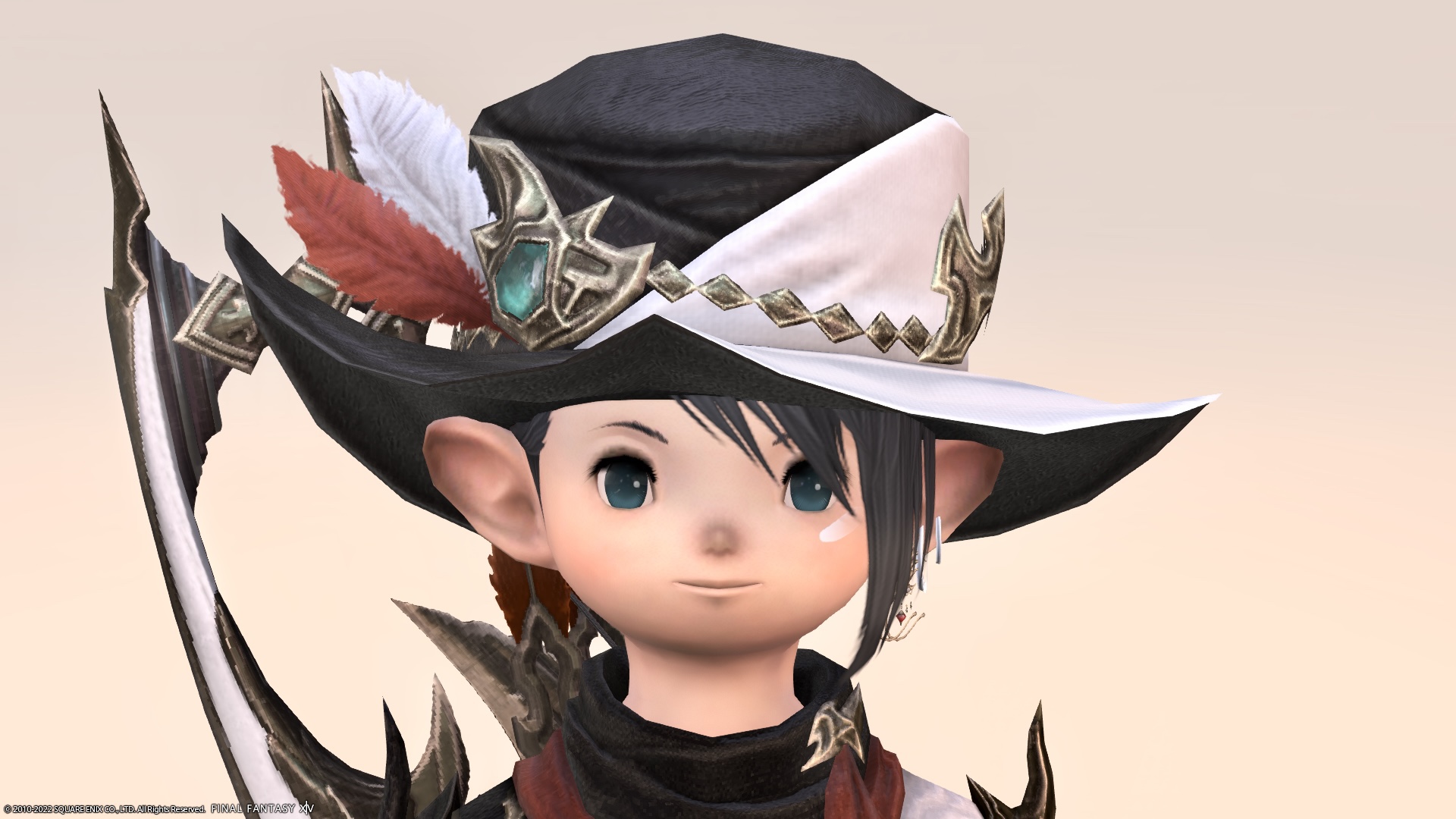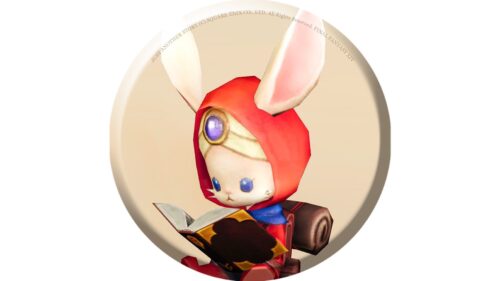 namingway
The torso equipment is characterized by a scarf, and it is a costume that feels a little noble.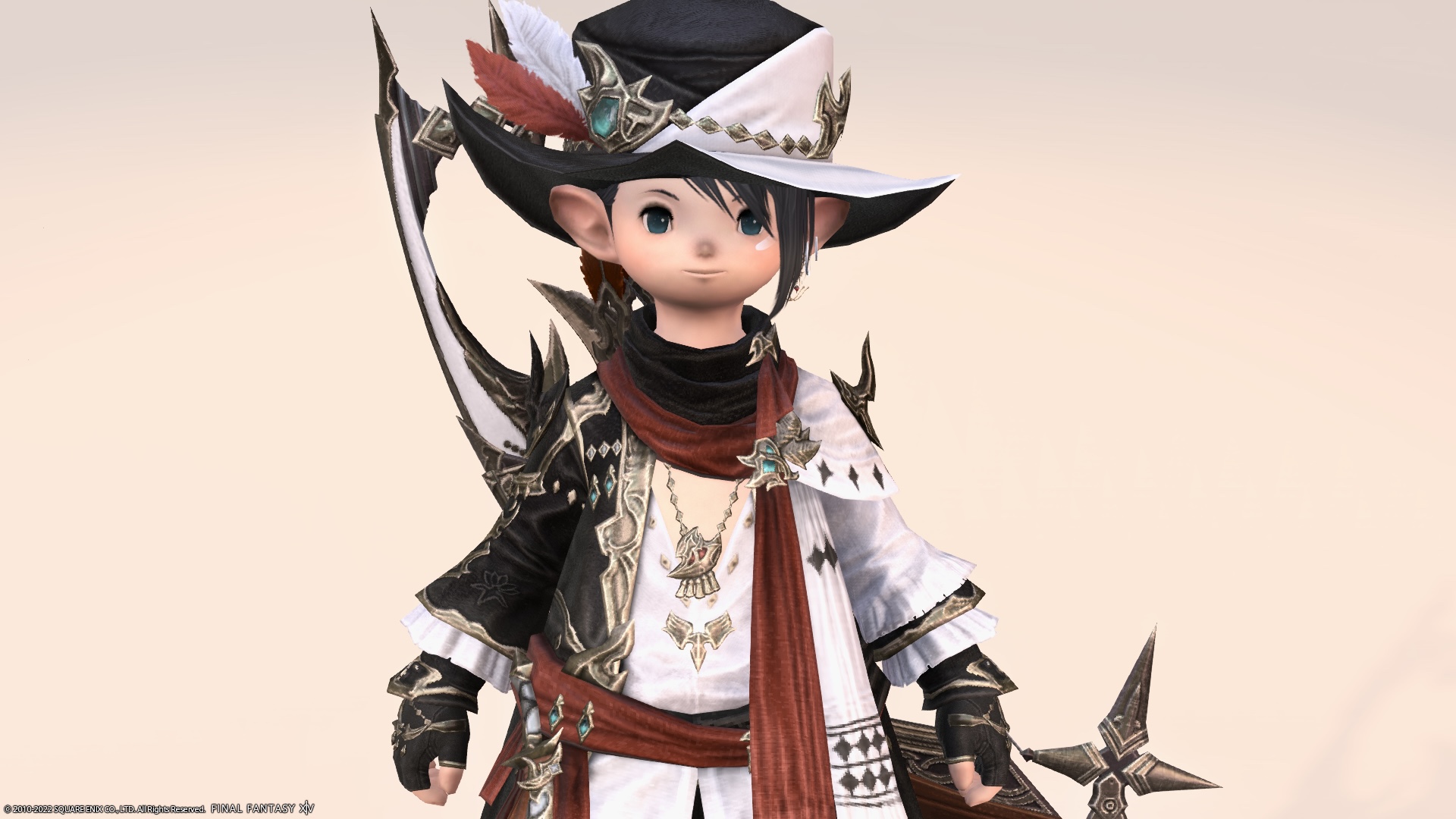 It is characteristic that the chest is wide open.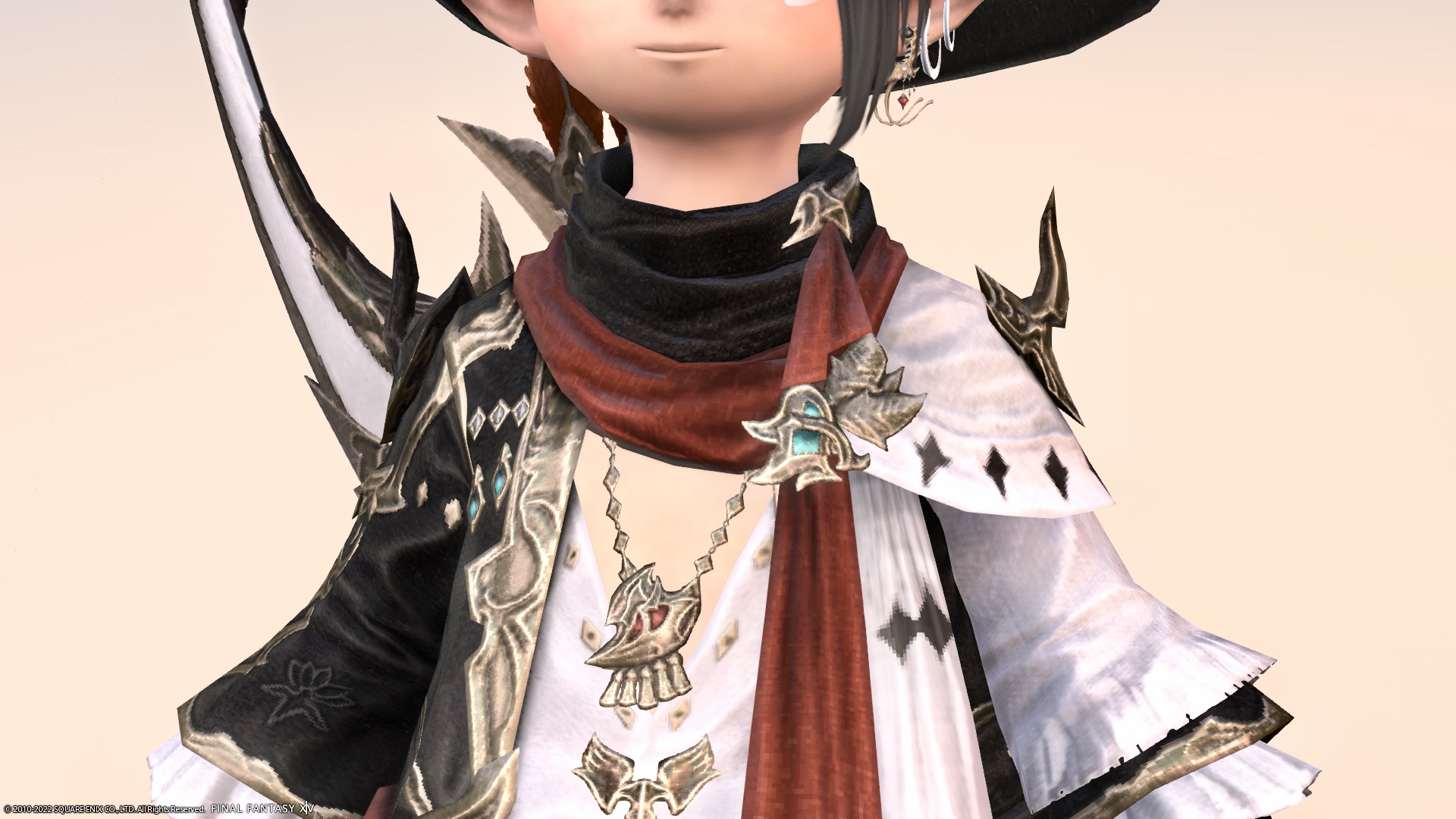 The black and white asymmetry, the red and white scarf and the waistband are quite nice.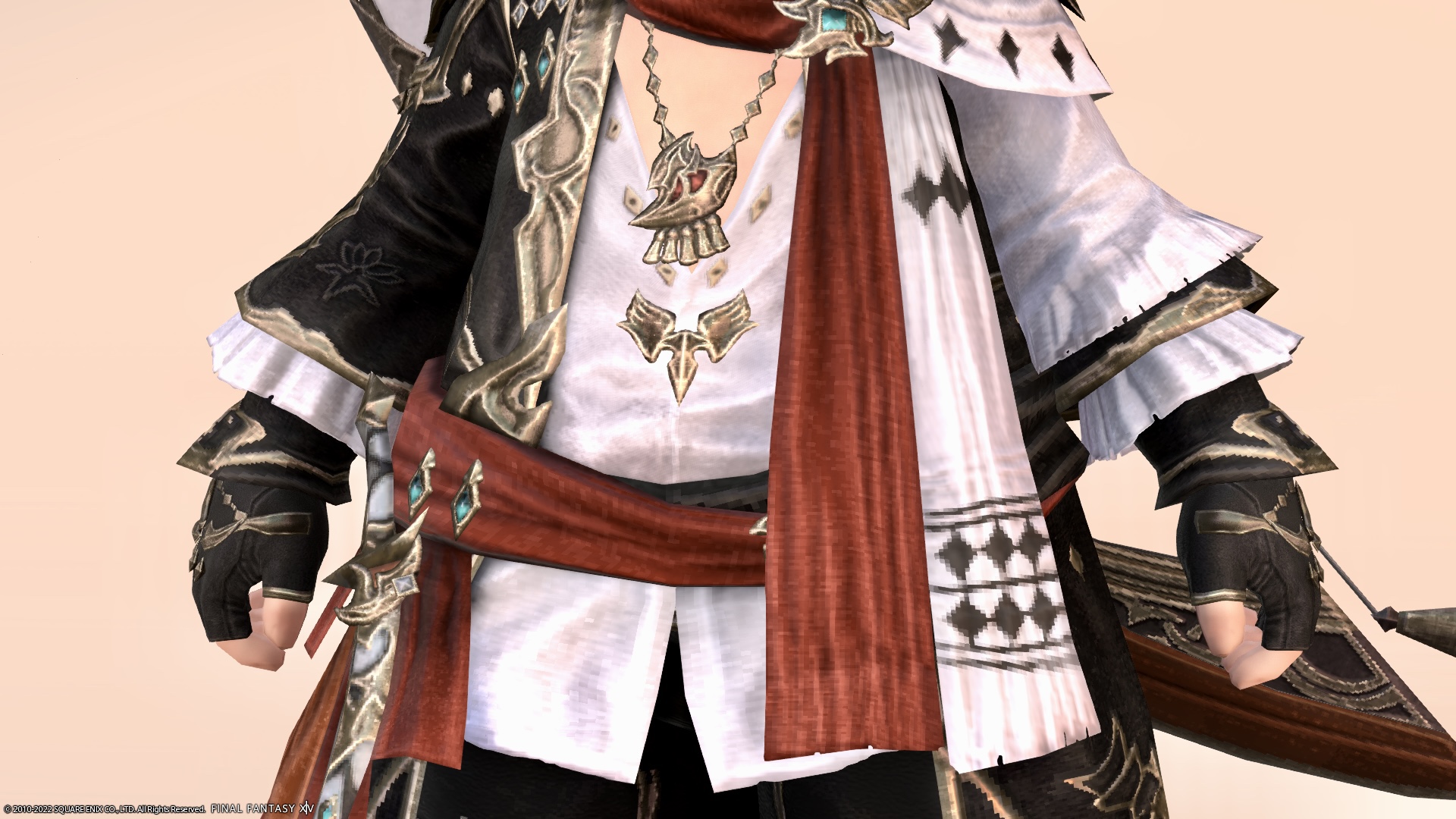 There is a black and white scarf hanging behind it, and if you look closely, you can see that it has three scarves wrapped around it.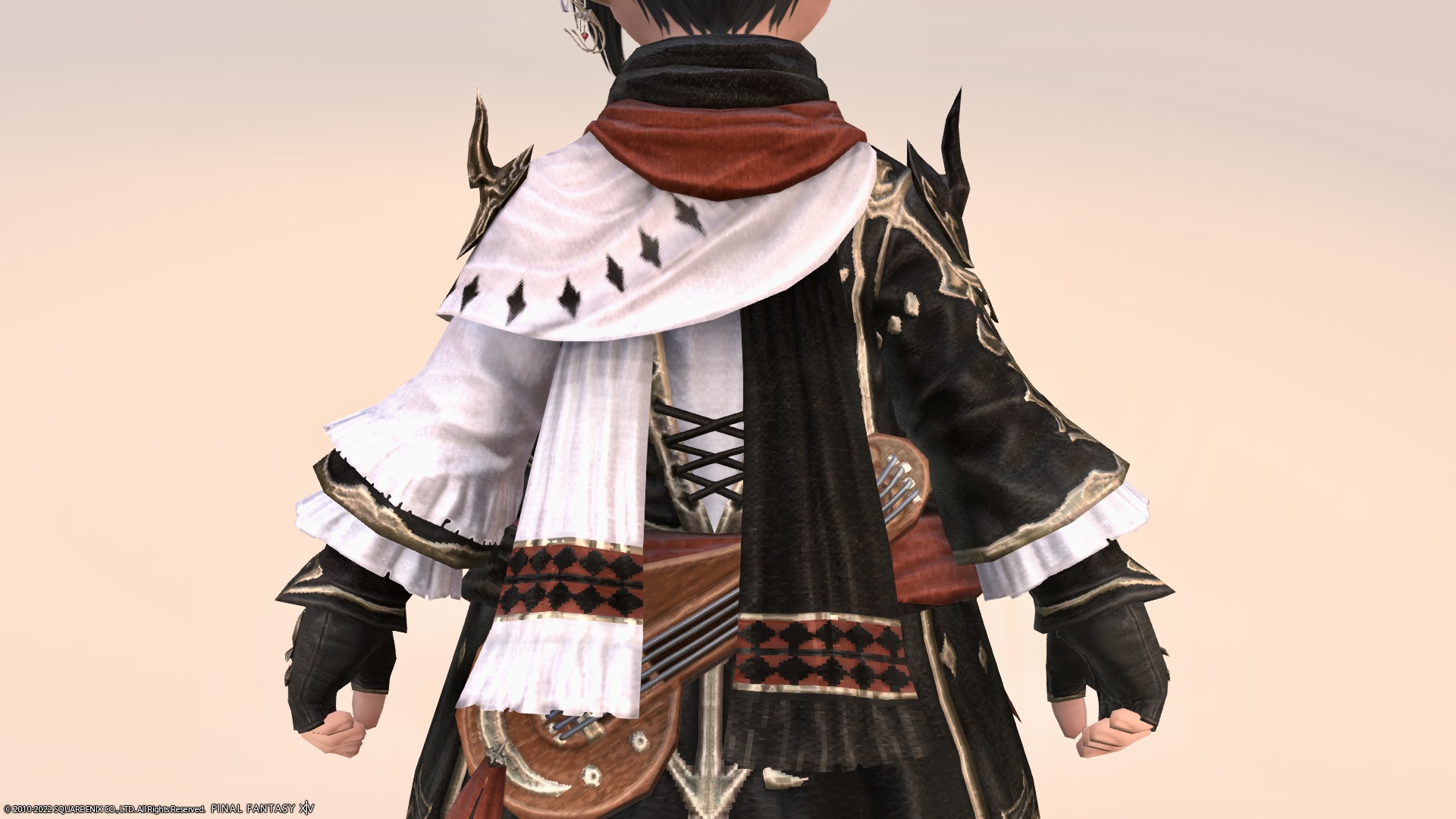 Mandolin on the waist? Equipped with a small stringed instrument.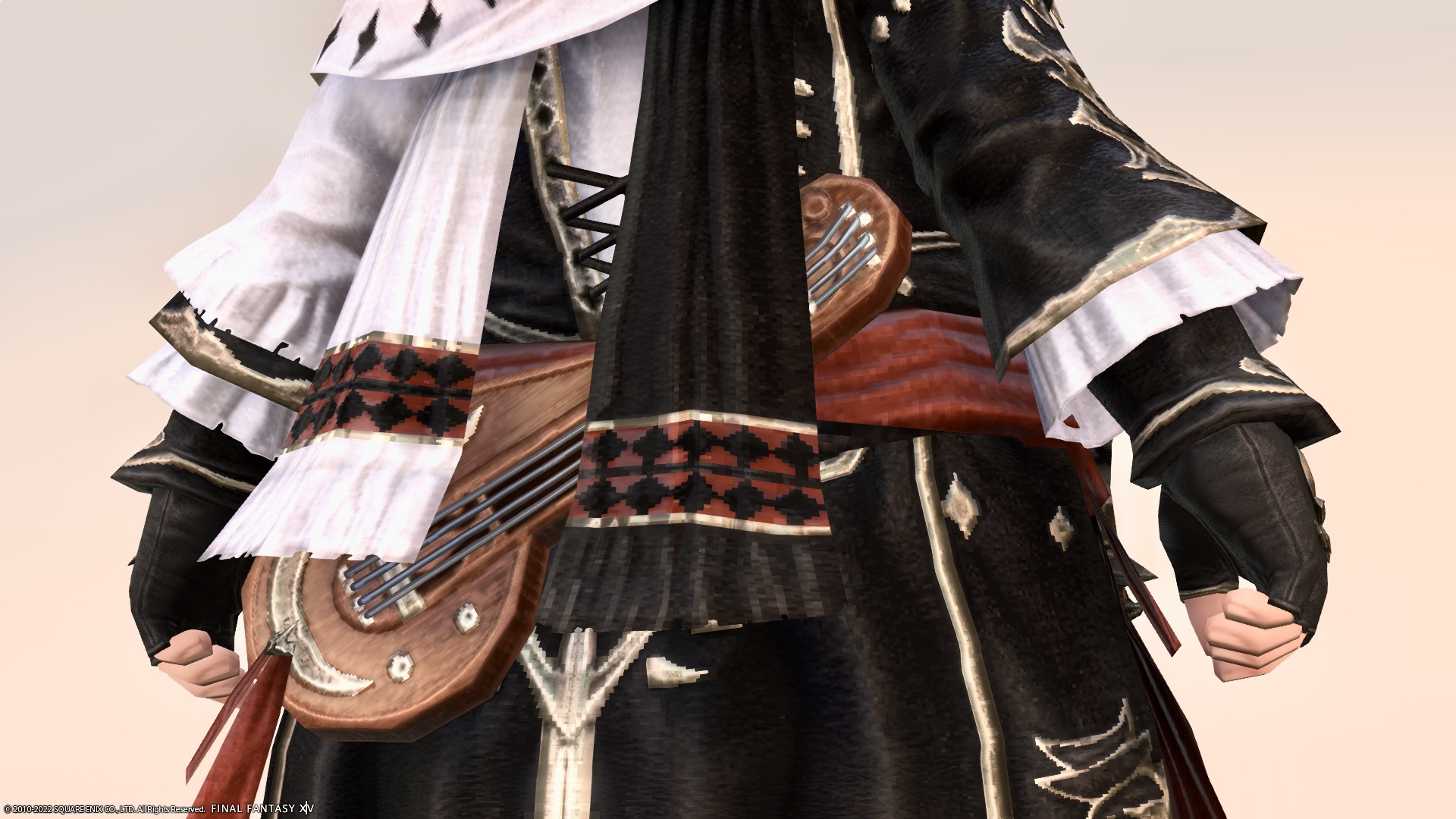 The feet are relatively simple costumes.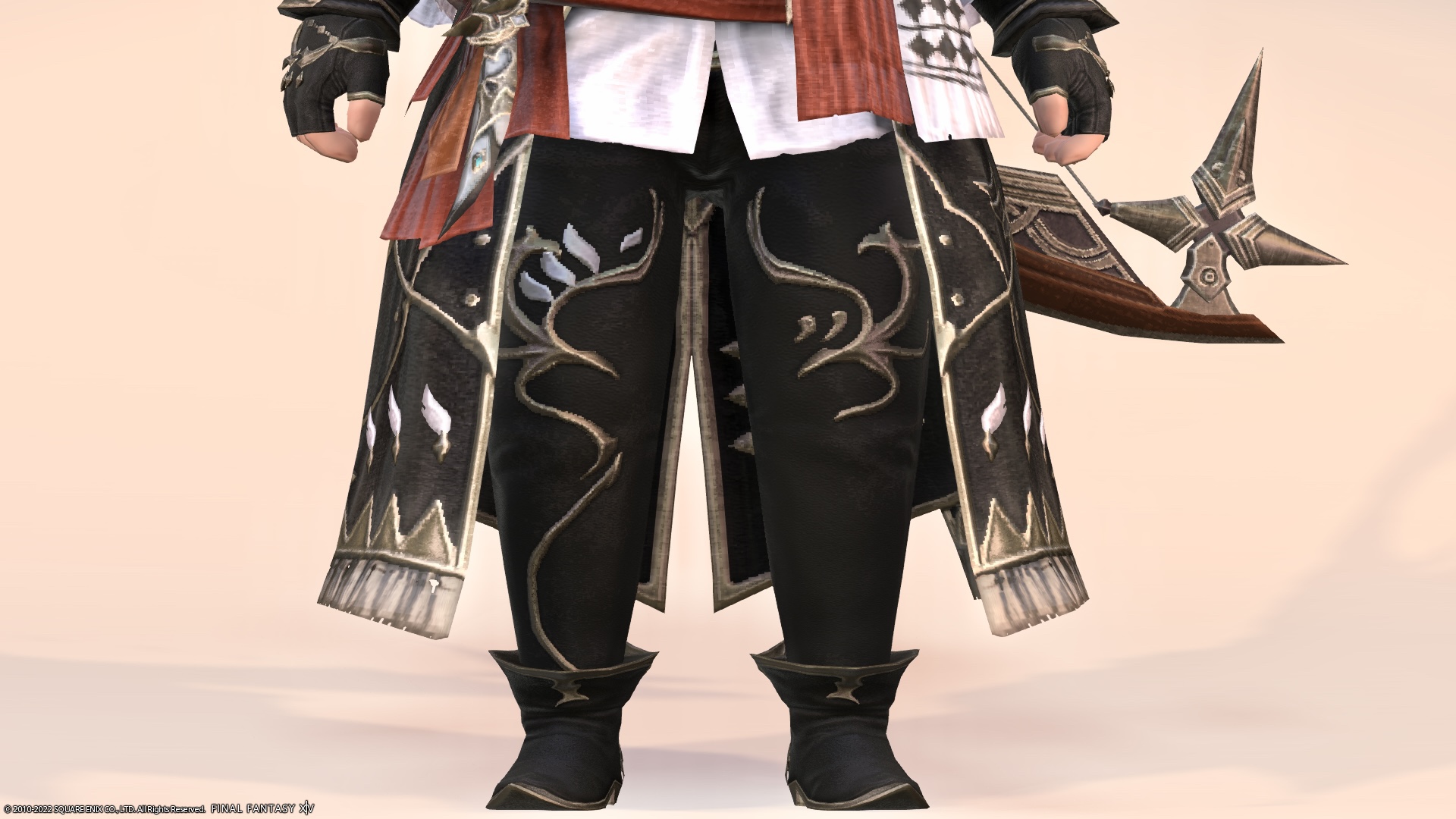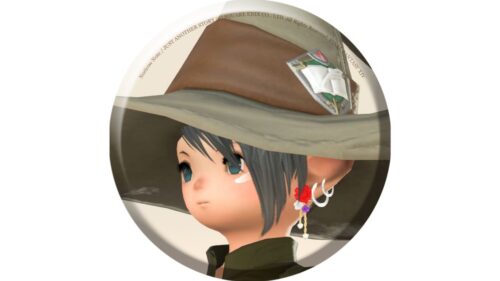 norirow
It's an Arabian cowboy style ♪
What is an Arabian cowboy?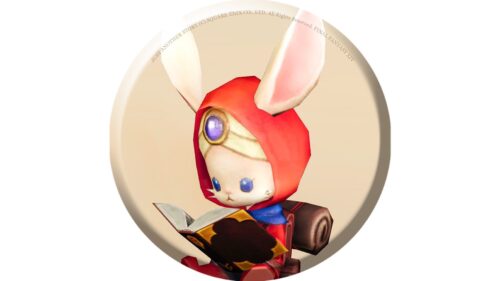 namingway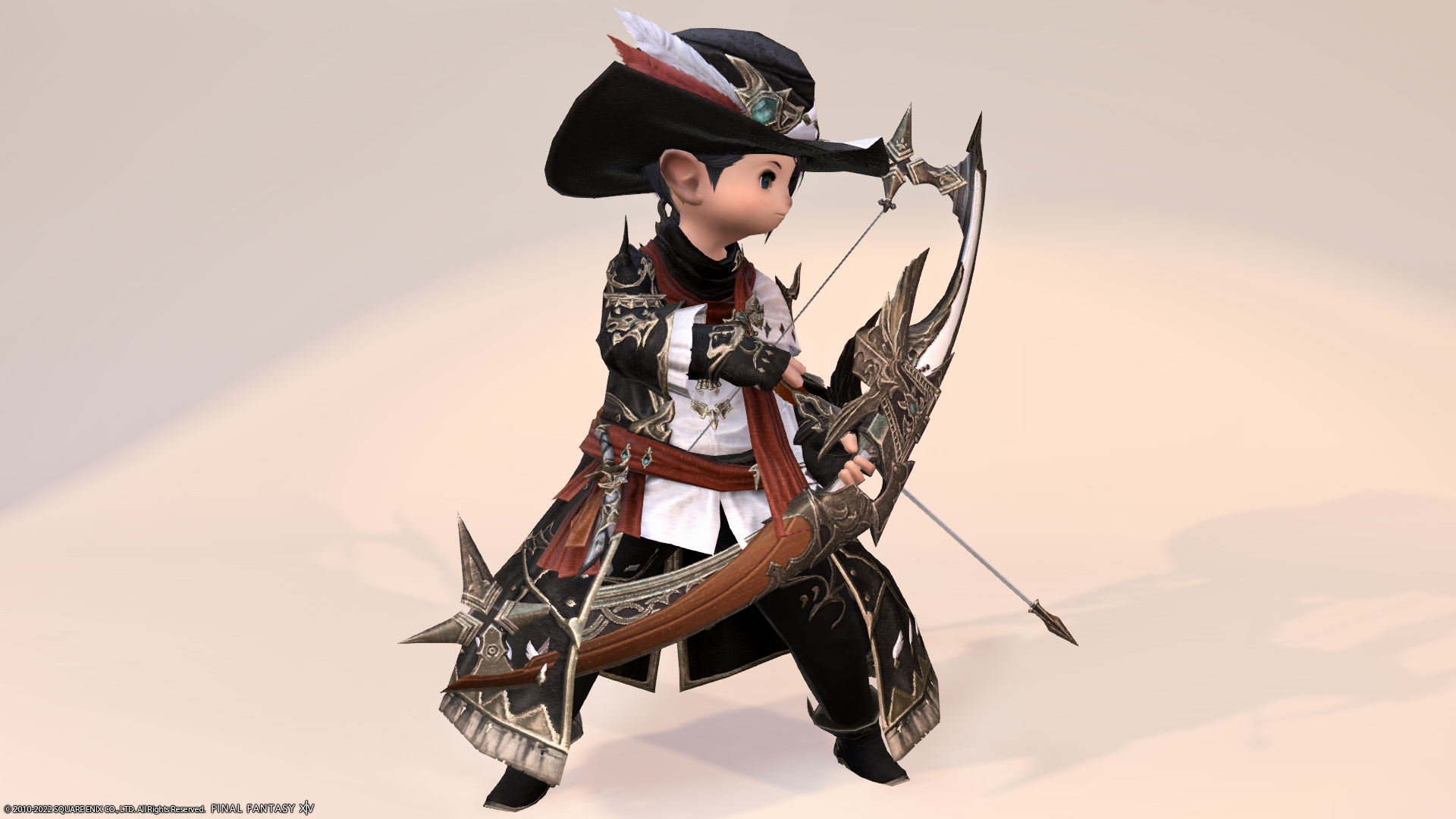 By the way, "Brioso" seems to mean "lively" in Italian.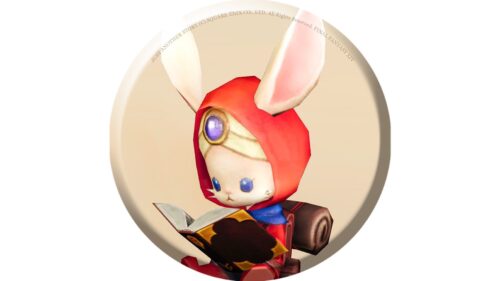 namingway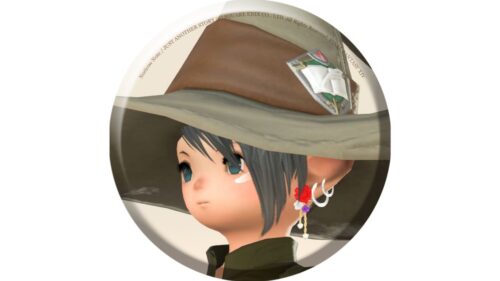 norirow
Oh, so I wonder if it's a lively casual image!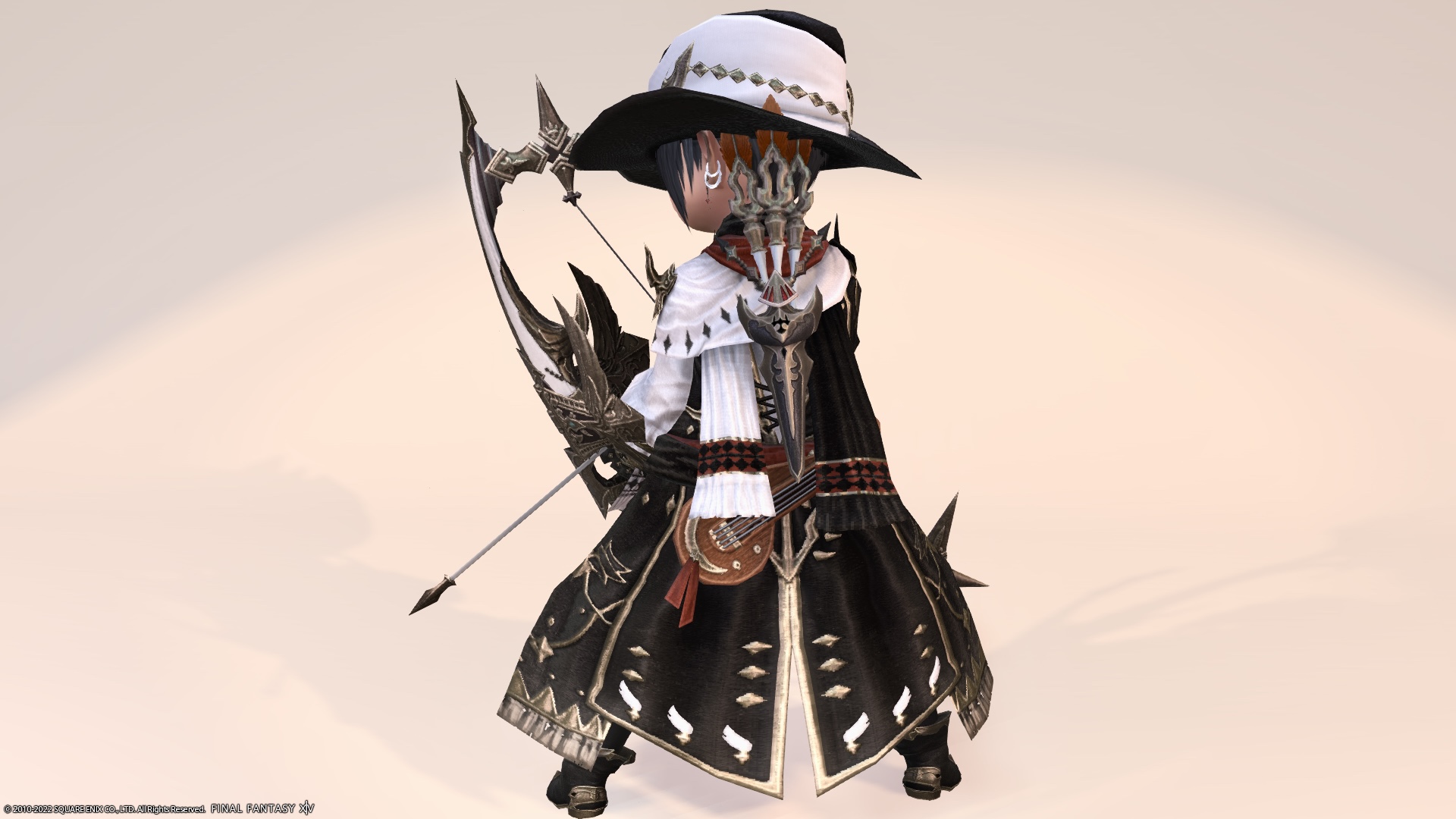 Dyeing pattern
You will be able to dye by clearing the roll quest of Physical Ranged DPS of Endwalker.
Soot Black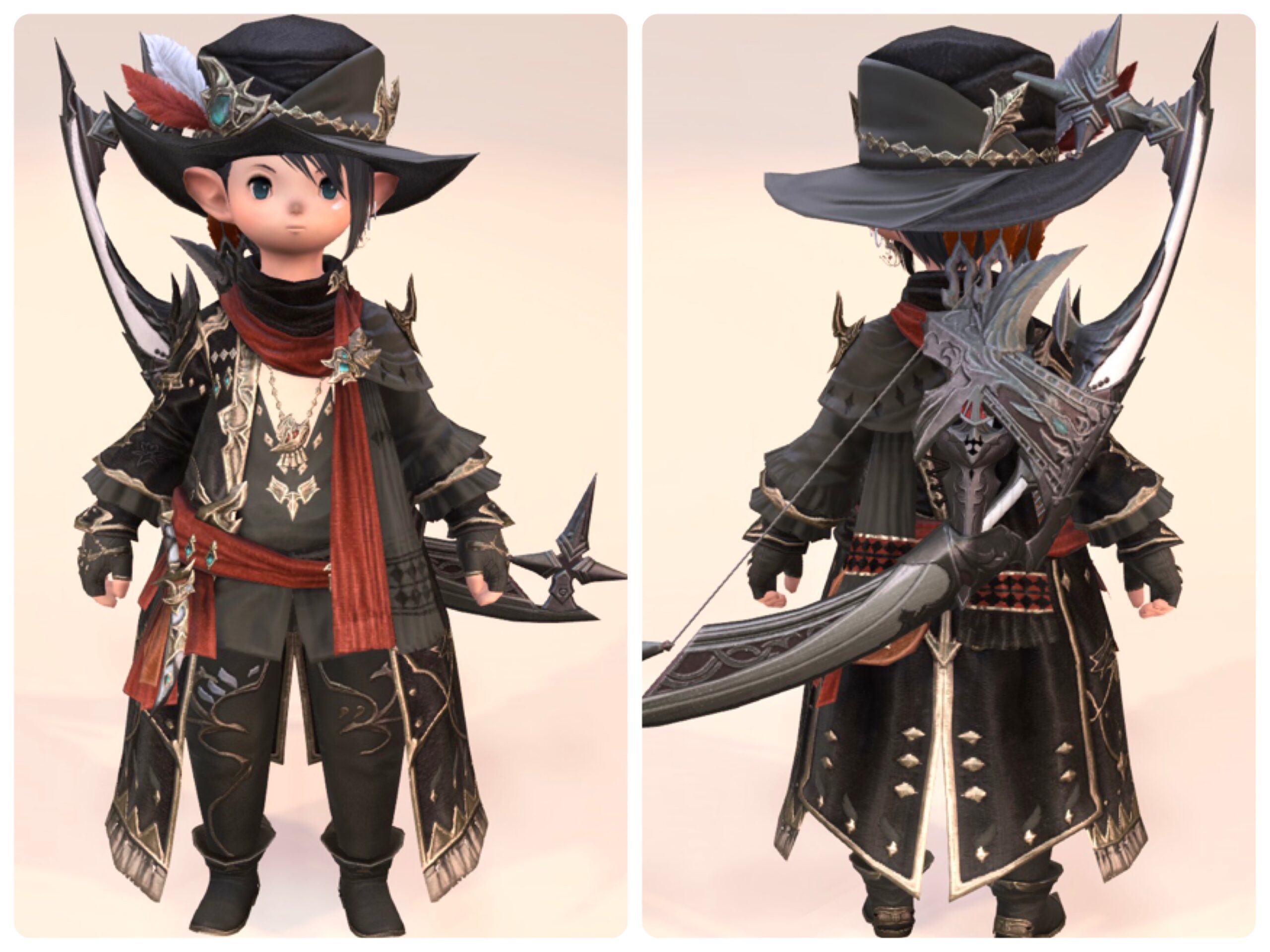 Dalamud Red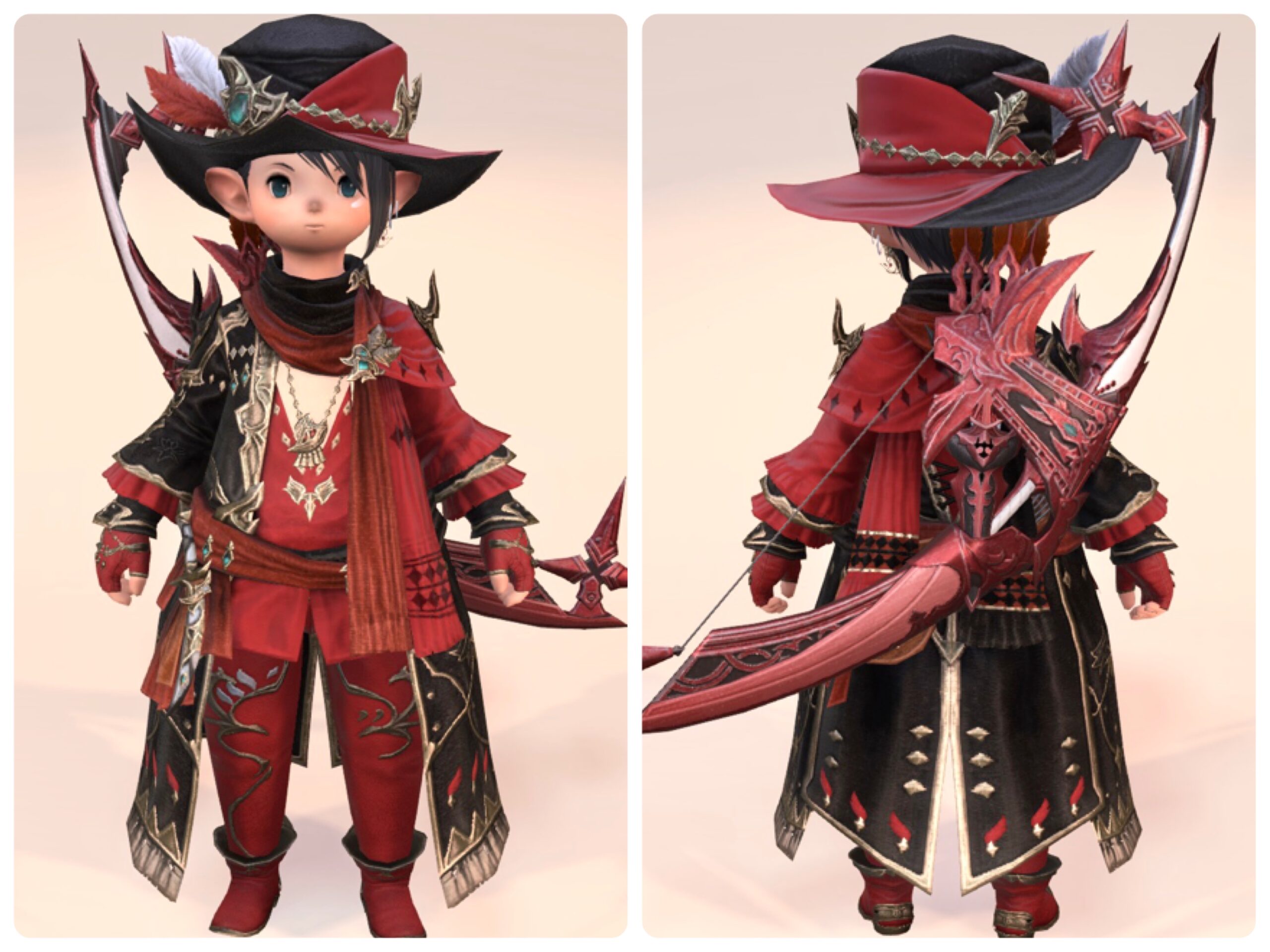 Honey Yellow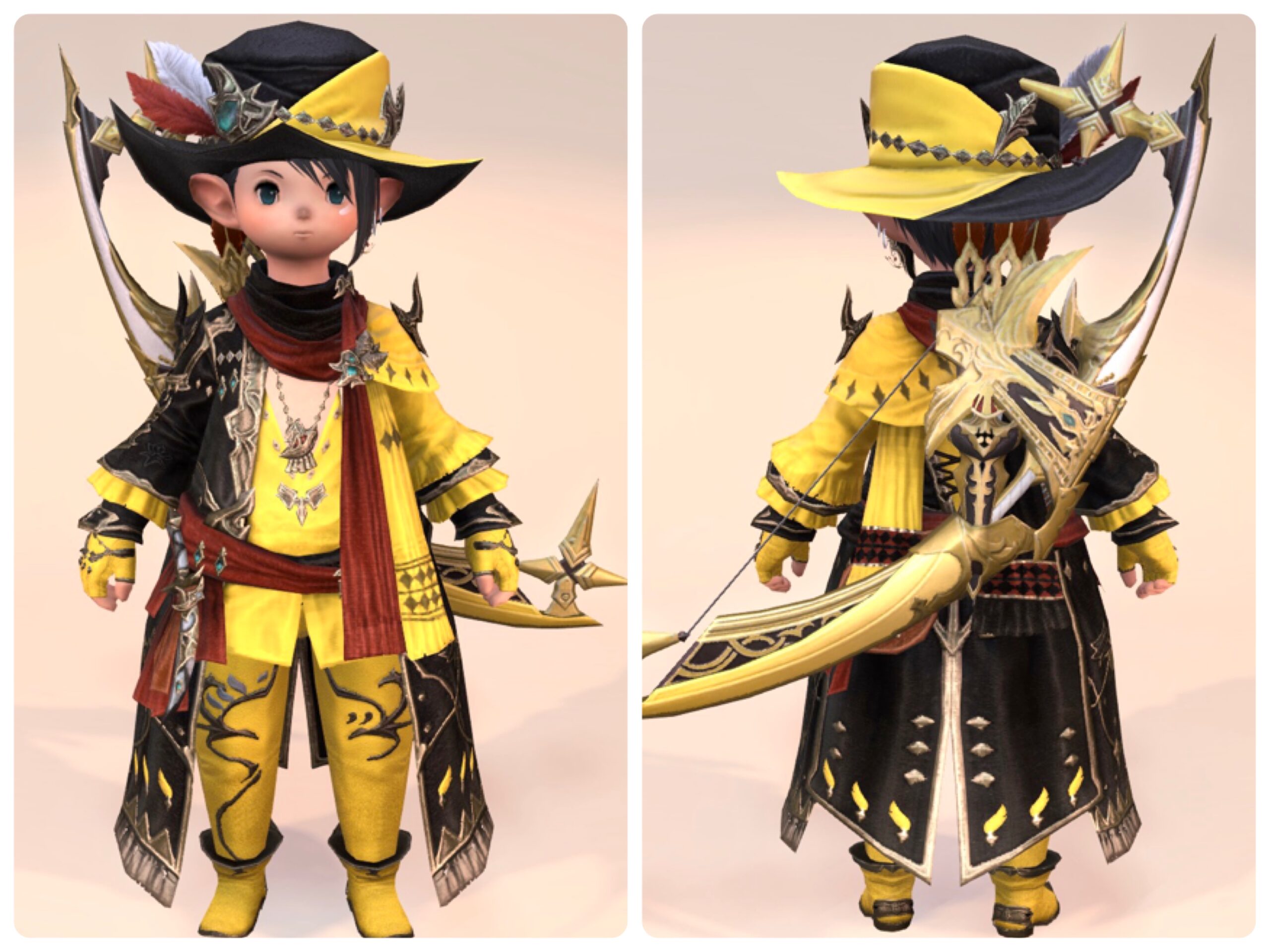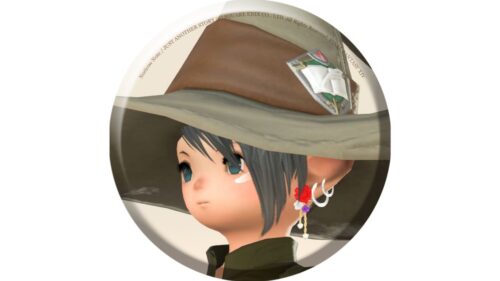 norirow
All the AF equipment of the bard is cute, fashionable and happy ♪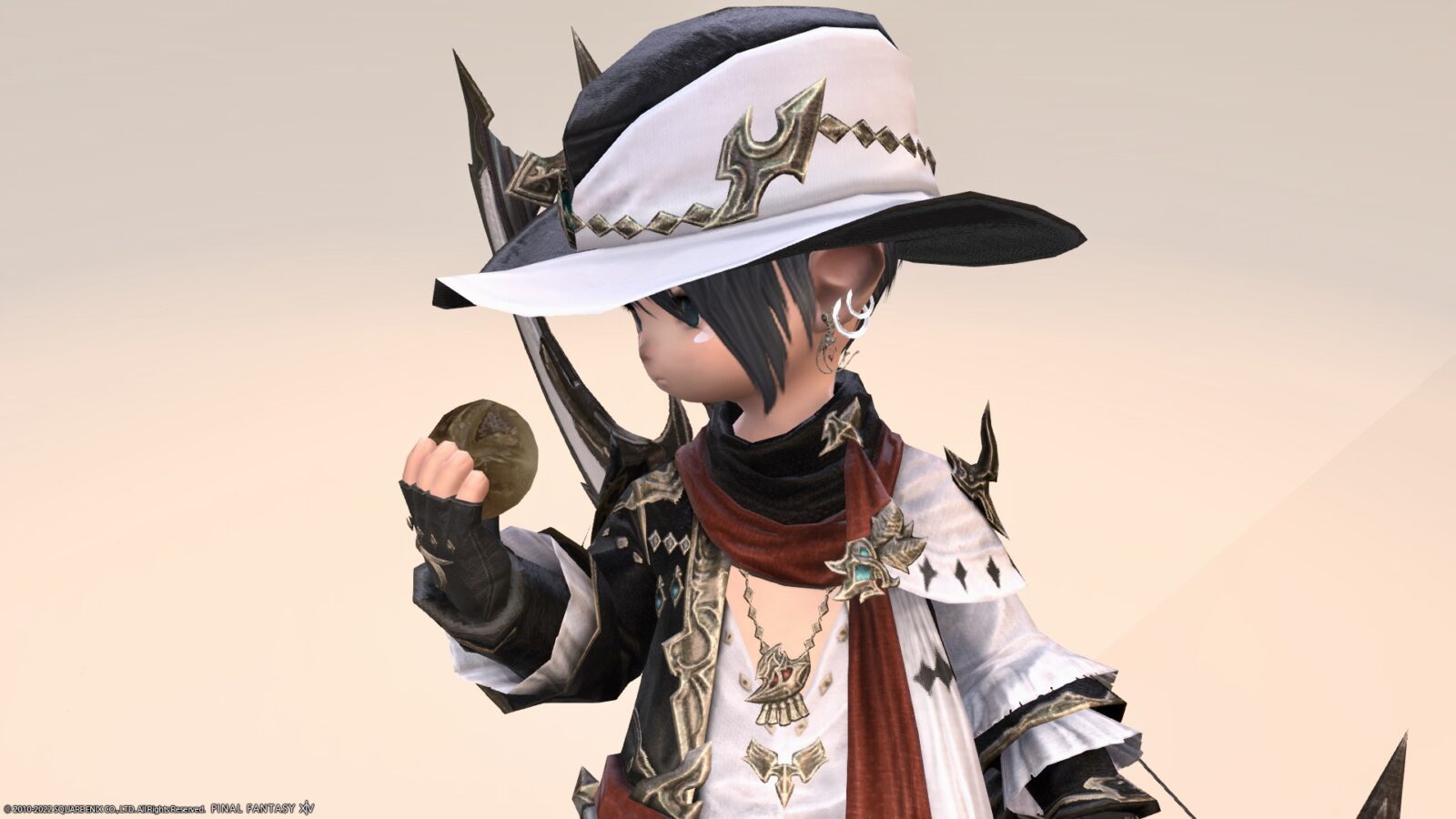 So, it was a record of the bard's AF5 equipment "Brioso" series.
▼ Please check the video for the movement of the fabric!
Related records
Bard's successive AF equipment