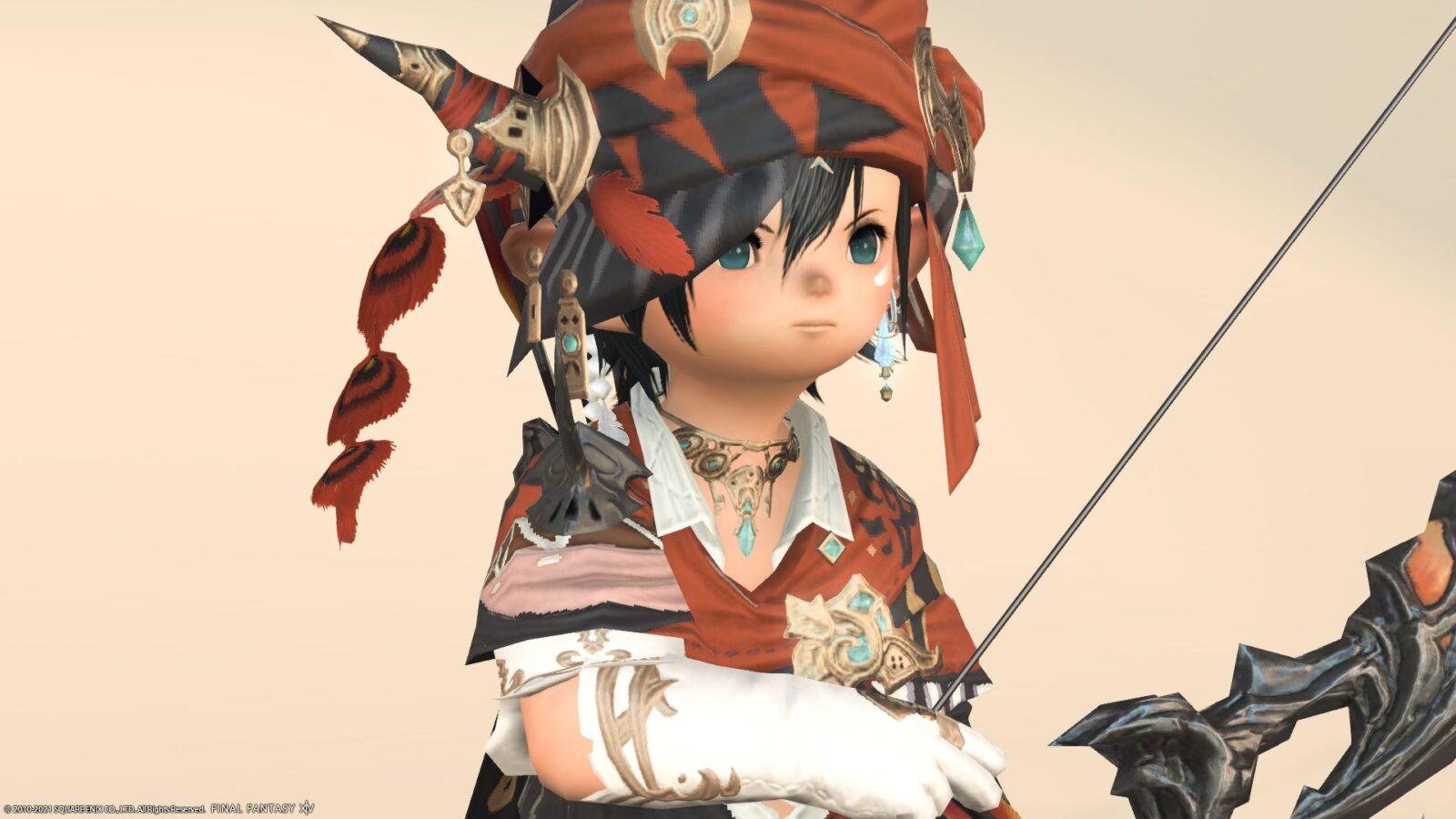 This is the Arabian-style bard AF2 equipment (Lv60 job-only equipment) "Aoidos" series.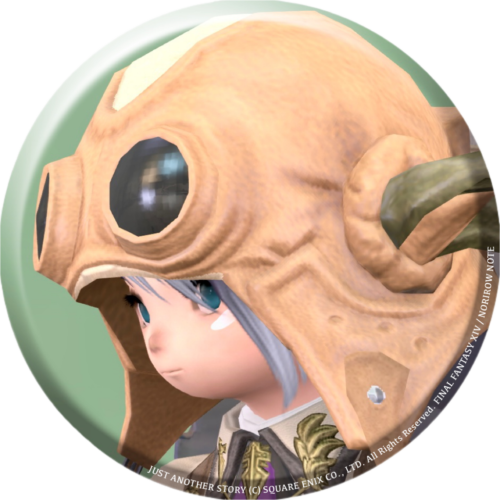 norirow
The image has changed dramatically from AF1!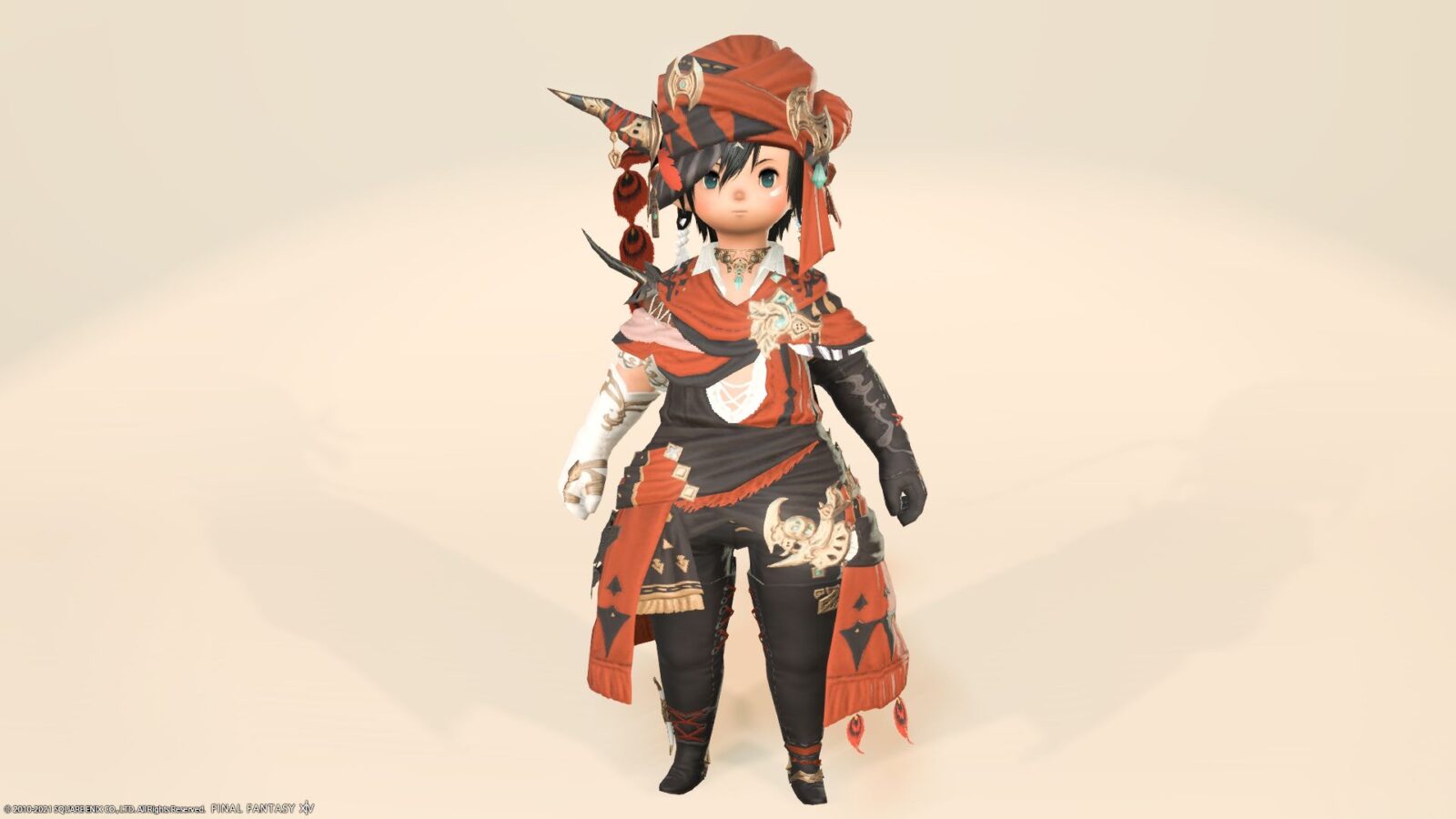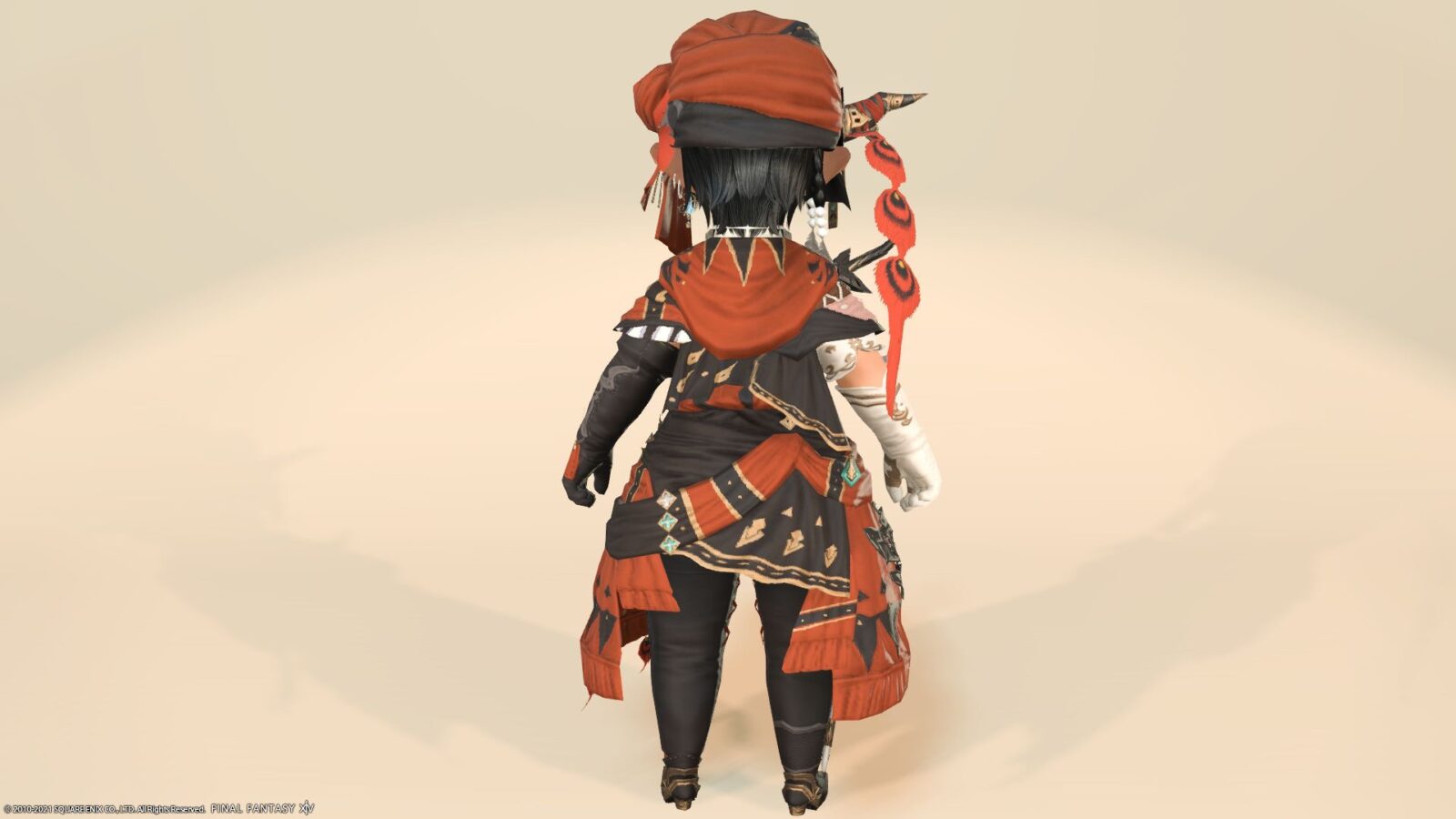 Norirow-san … It doesn't look good on you.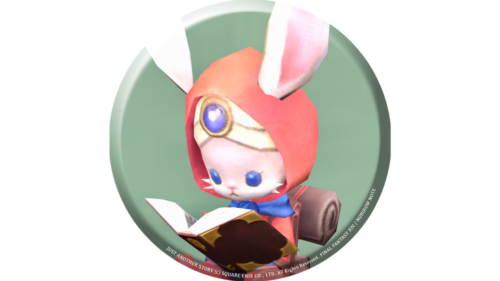 namingway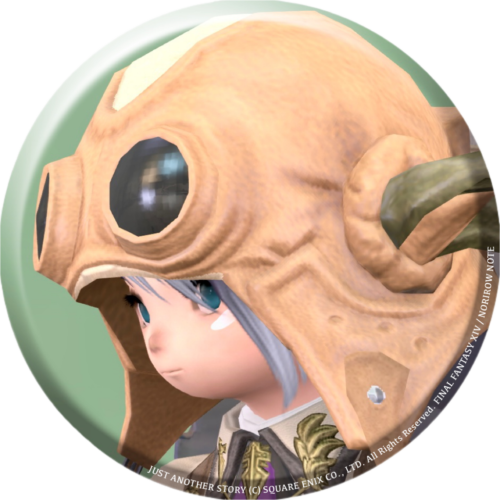 norirow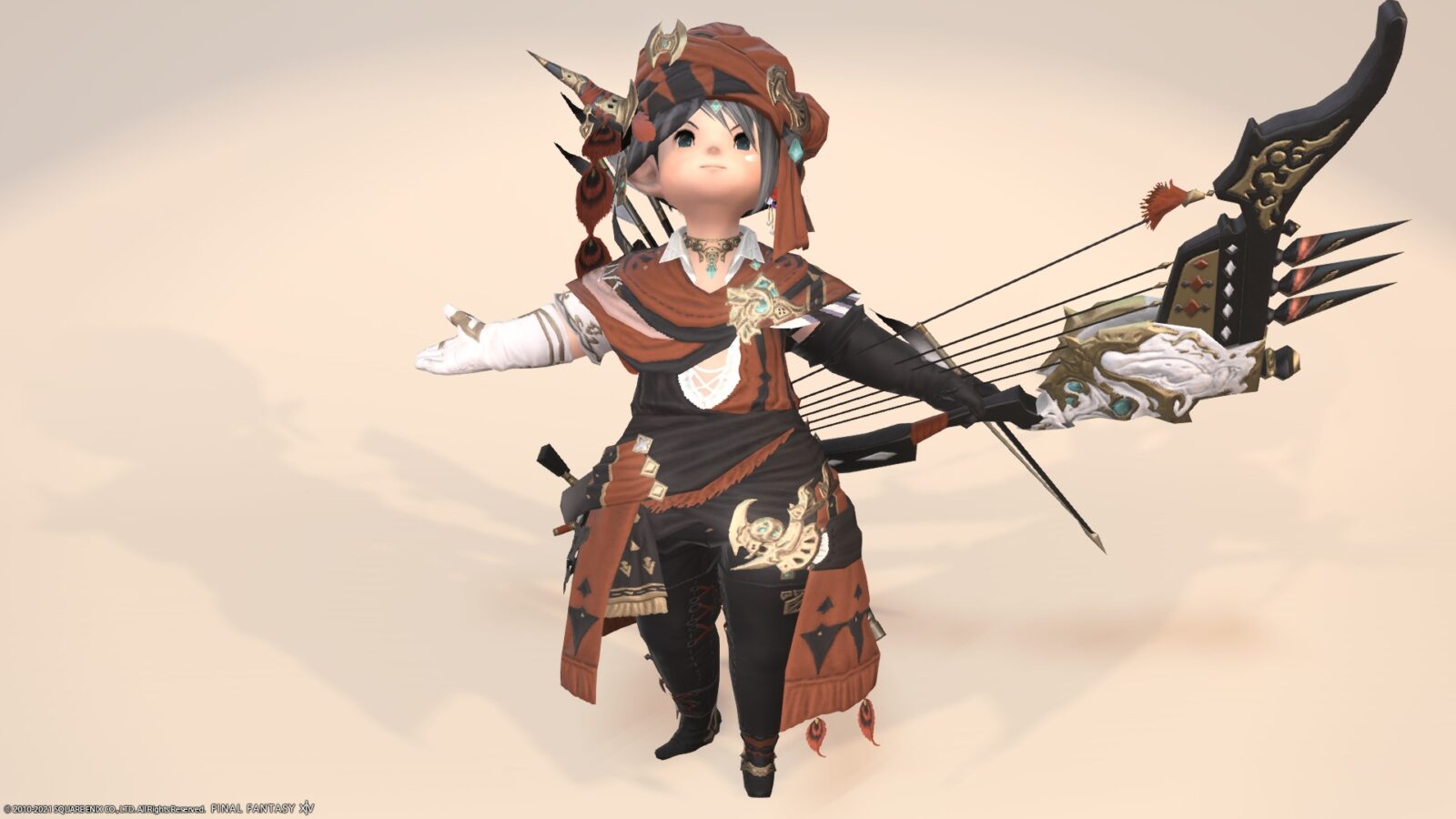 Bard AF2 equipment "Aoidos" series
These are available in the Bard's Lv60 Job Quest. Alternatively, you can get it in exchange for the Centurio Seal at Yolaine in Foundation.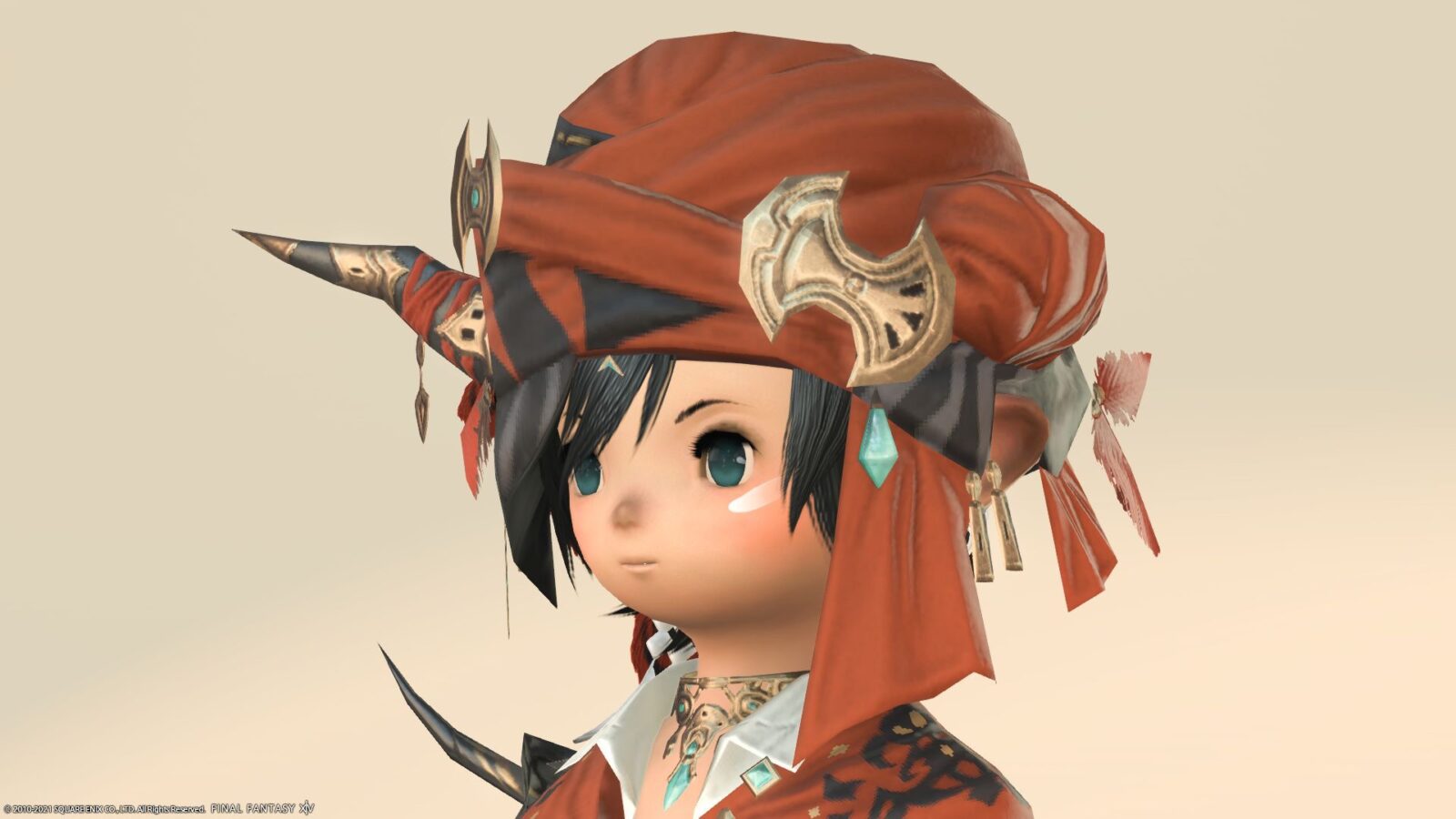 The head equipment is a very characteristic turban. It is decorated with horns and peacock feather-like decorations.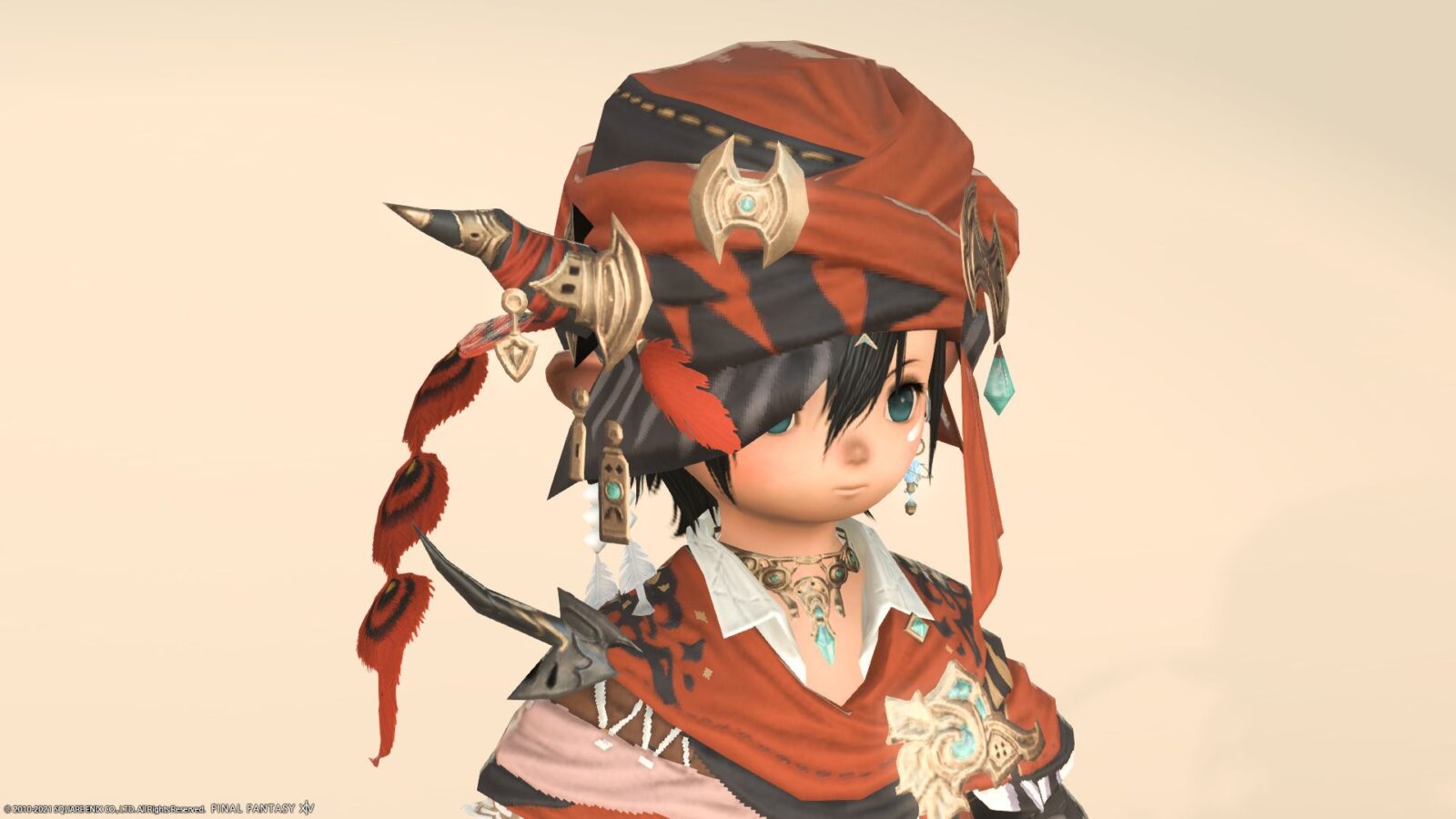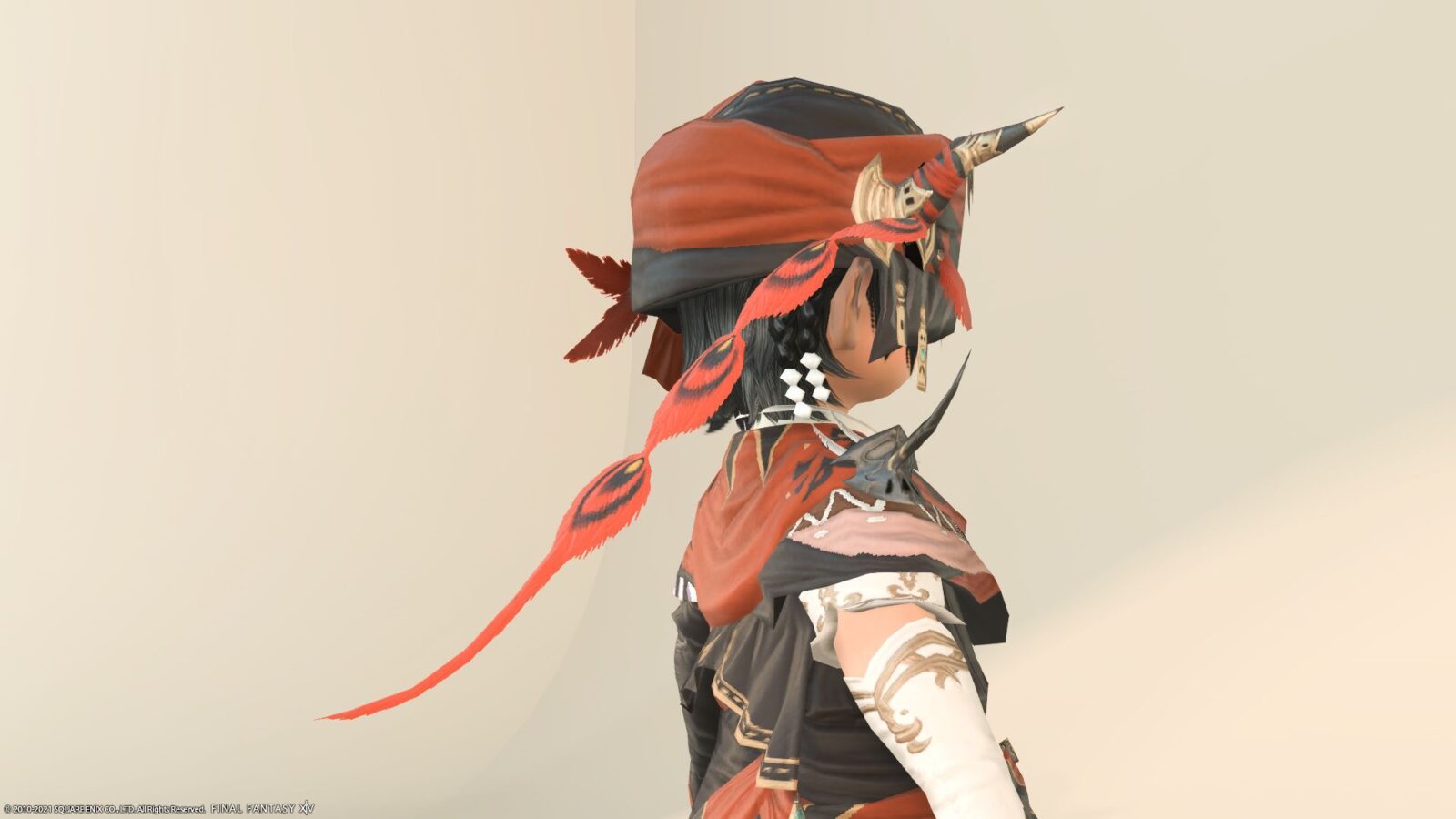 The torso equipment is a little more exposed. There are also horns on the shoulders.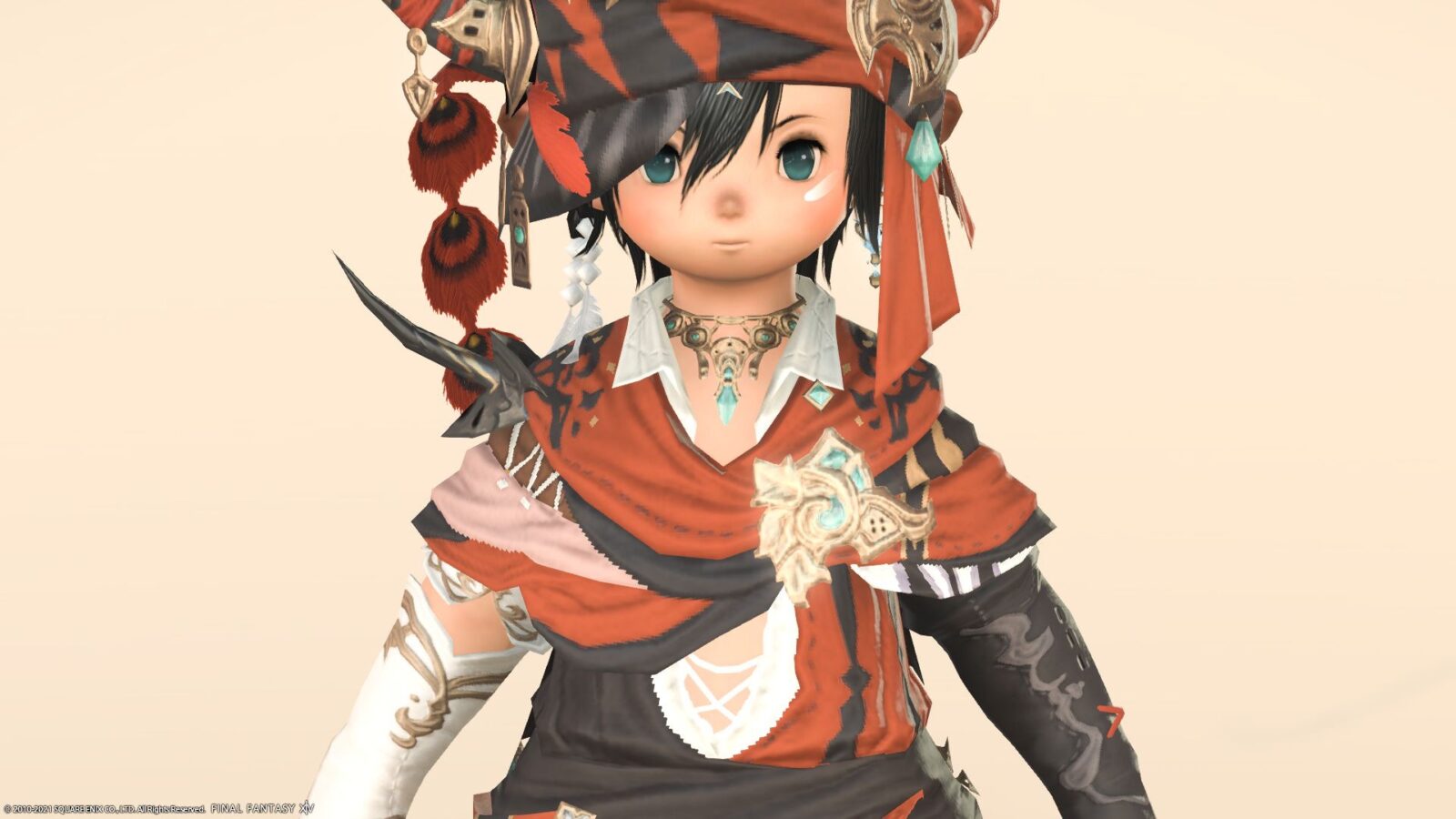 The left and right hand equipment is a black and white asymmetric design.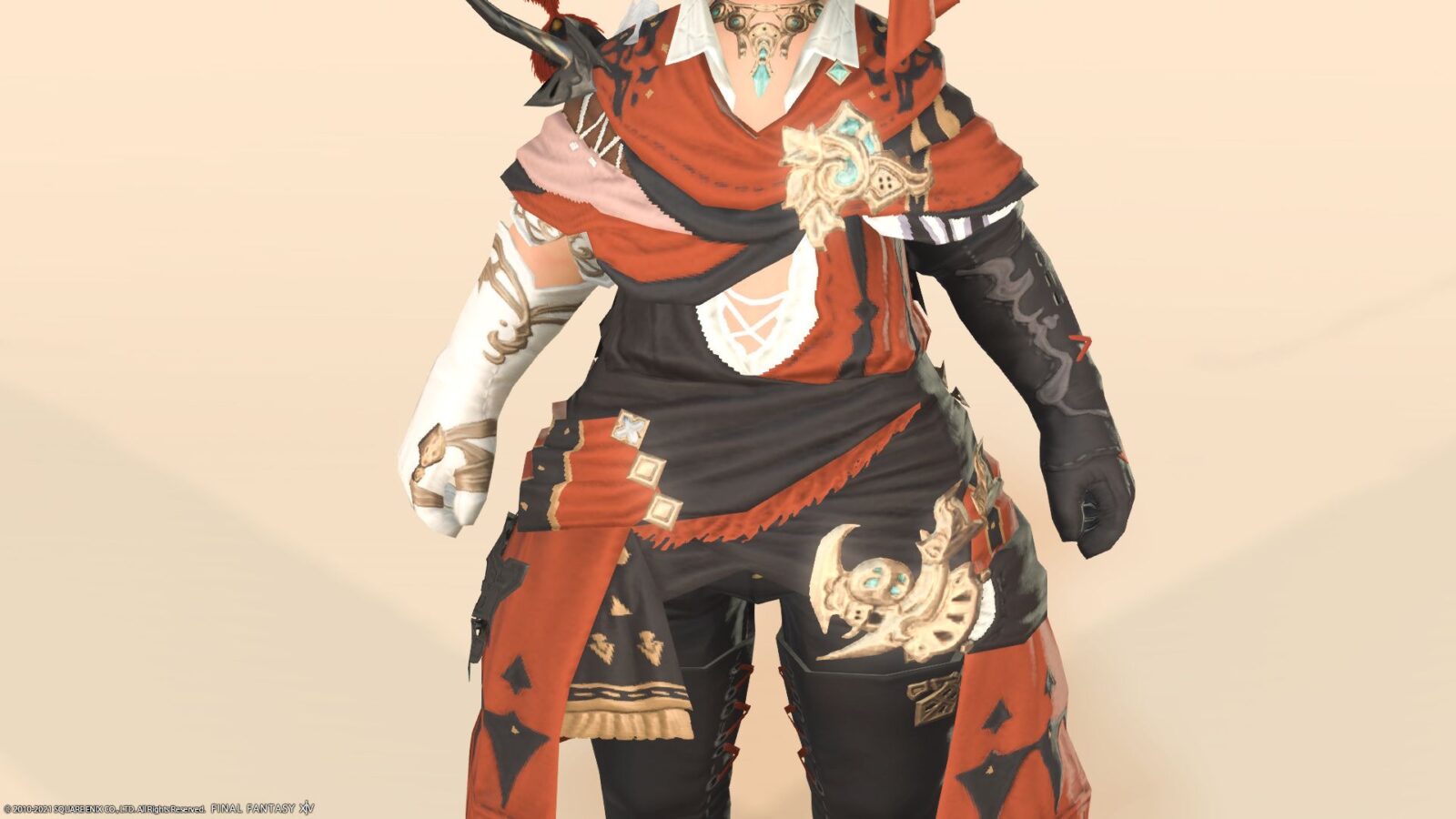 The gold decoration is quite fashionable.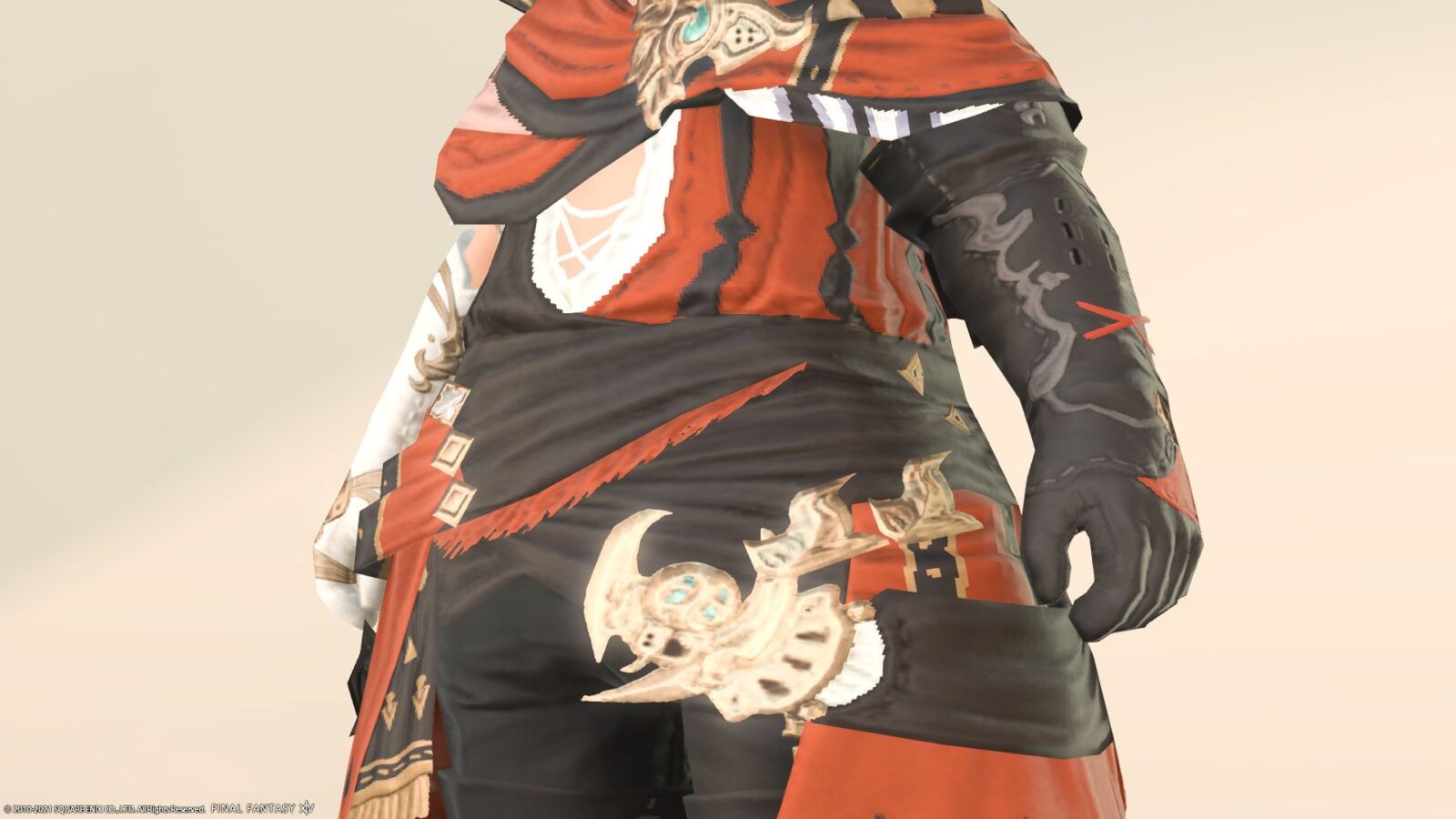 The foot equipment is quite thin long boots.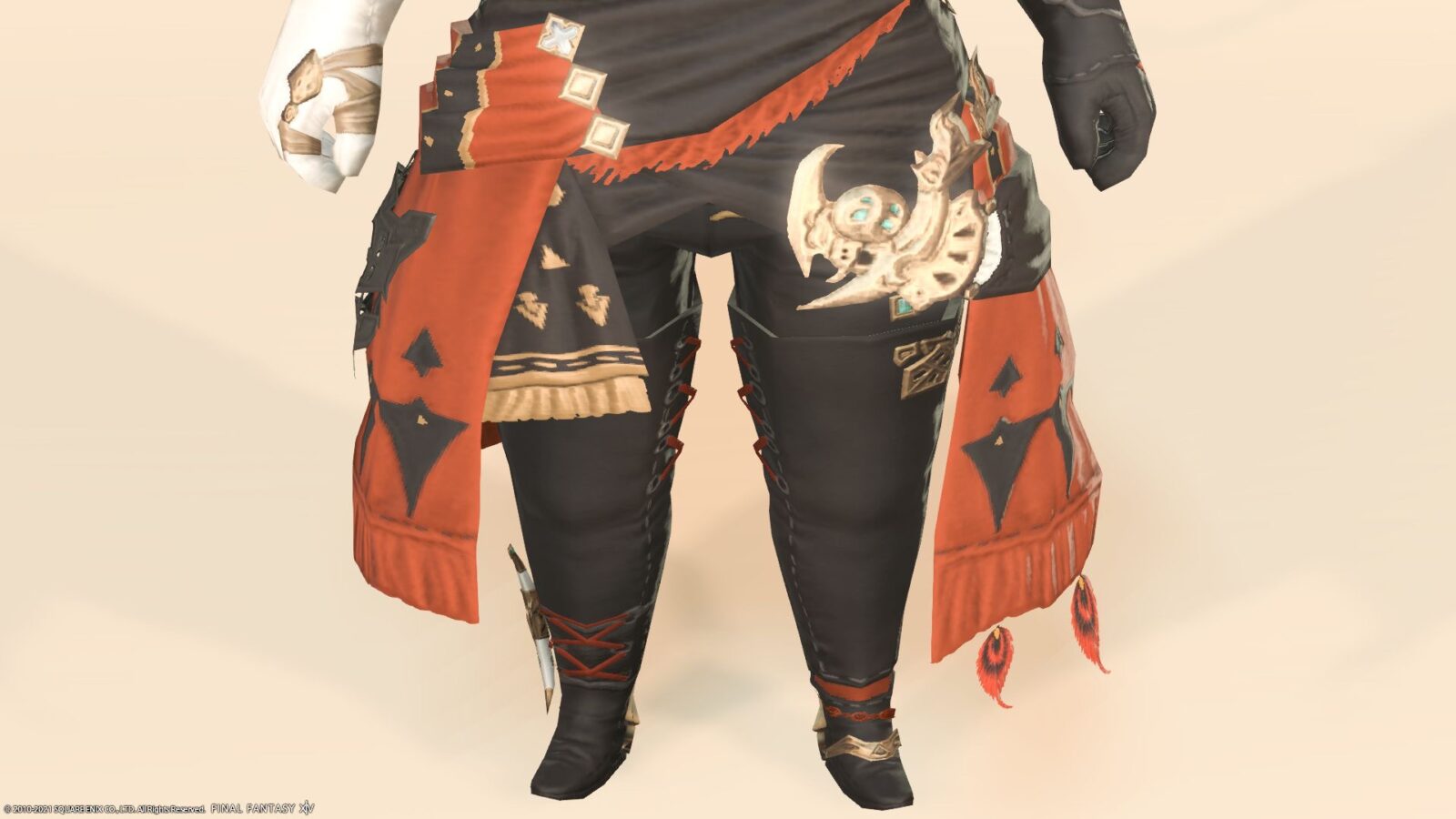 Lalafell has short legs, so it doesn't look very cool.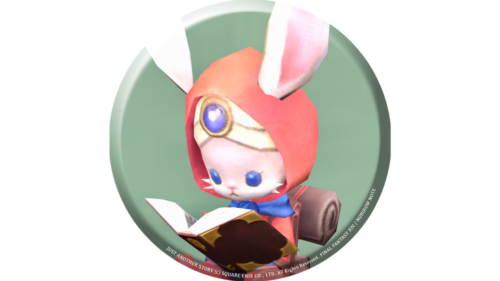 namingway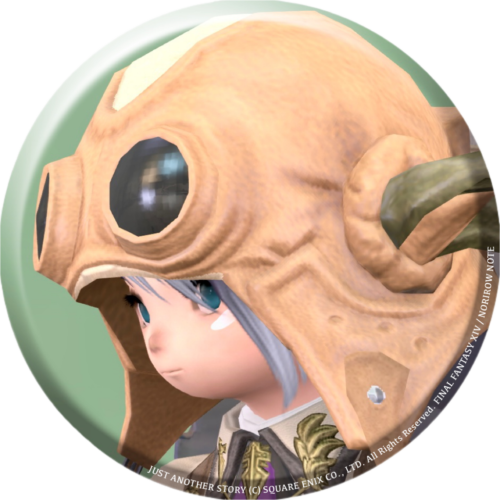 norirow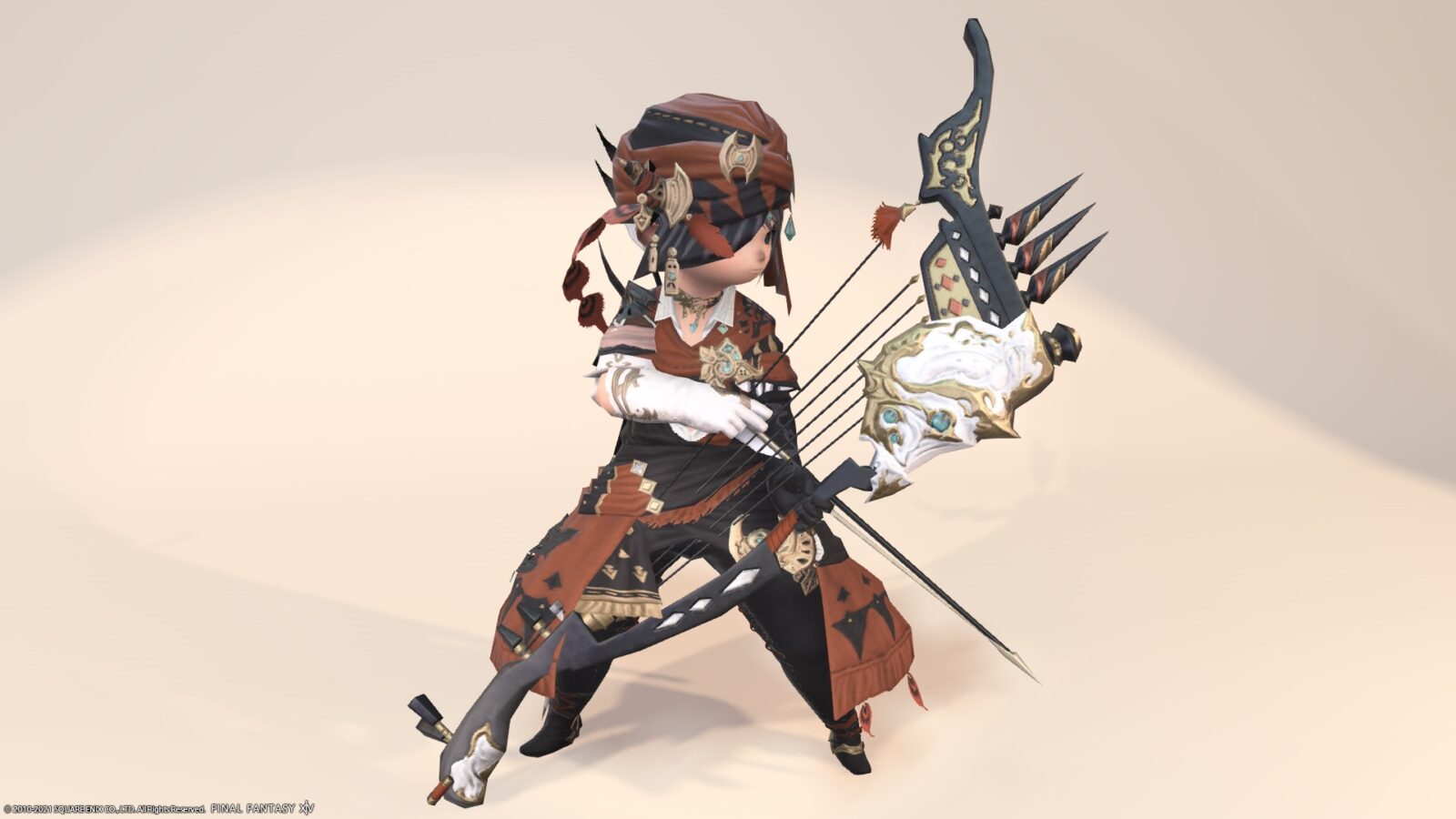 In addition, this "Aoidos" seems to mean "bard" or "singer" in Greek.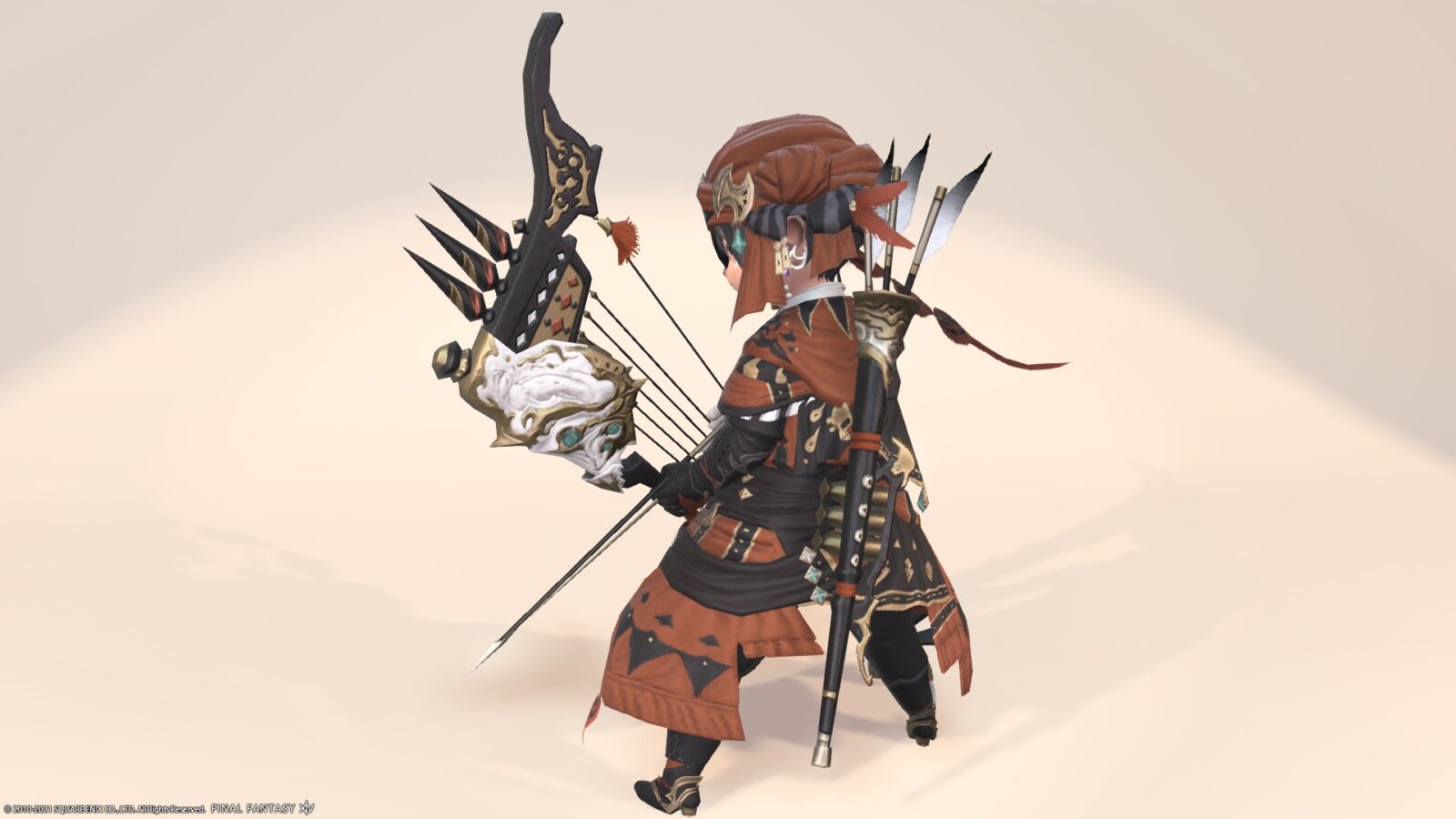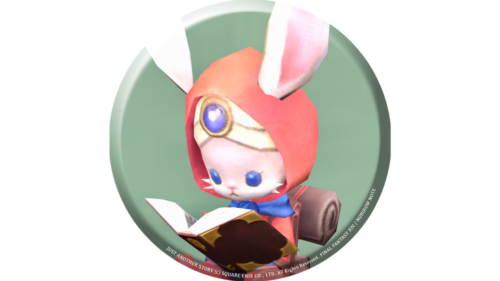 namingway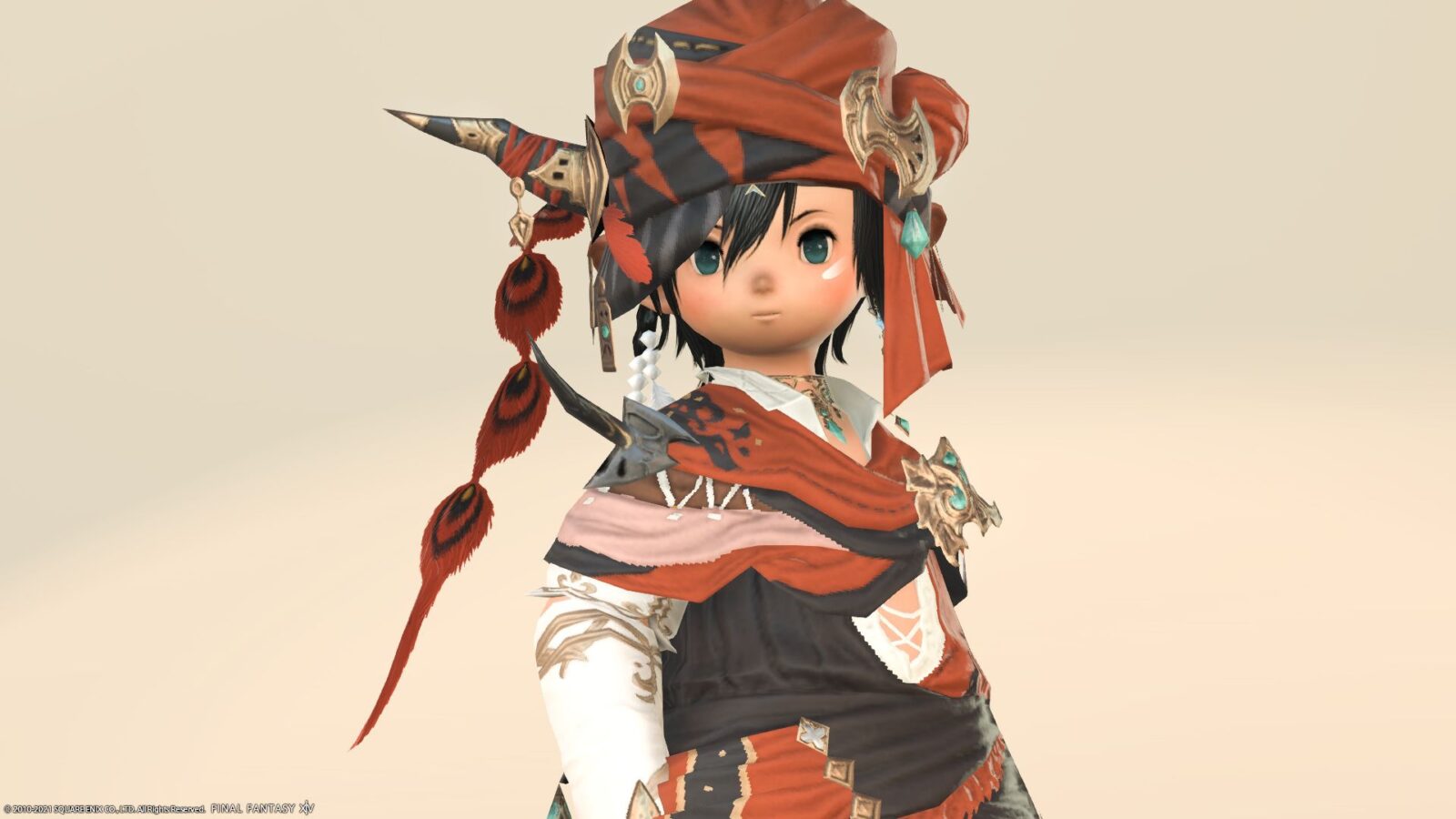 Dyeing pattern
Since it is dyed as a whole, the image changes dramatically.
Original Color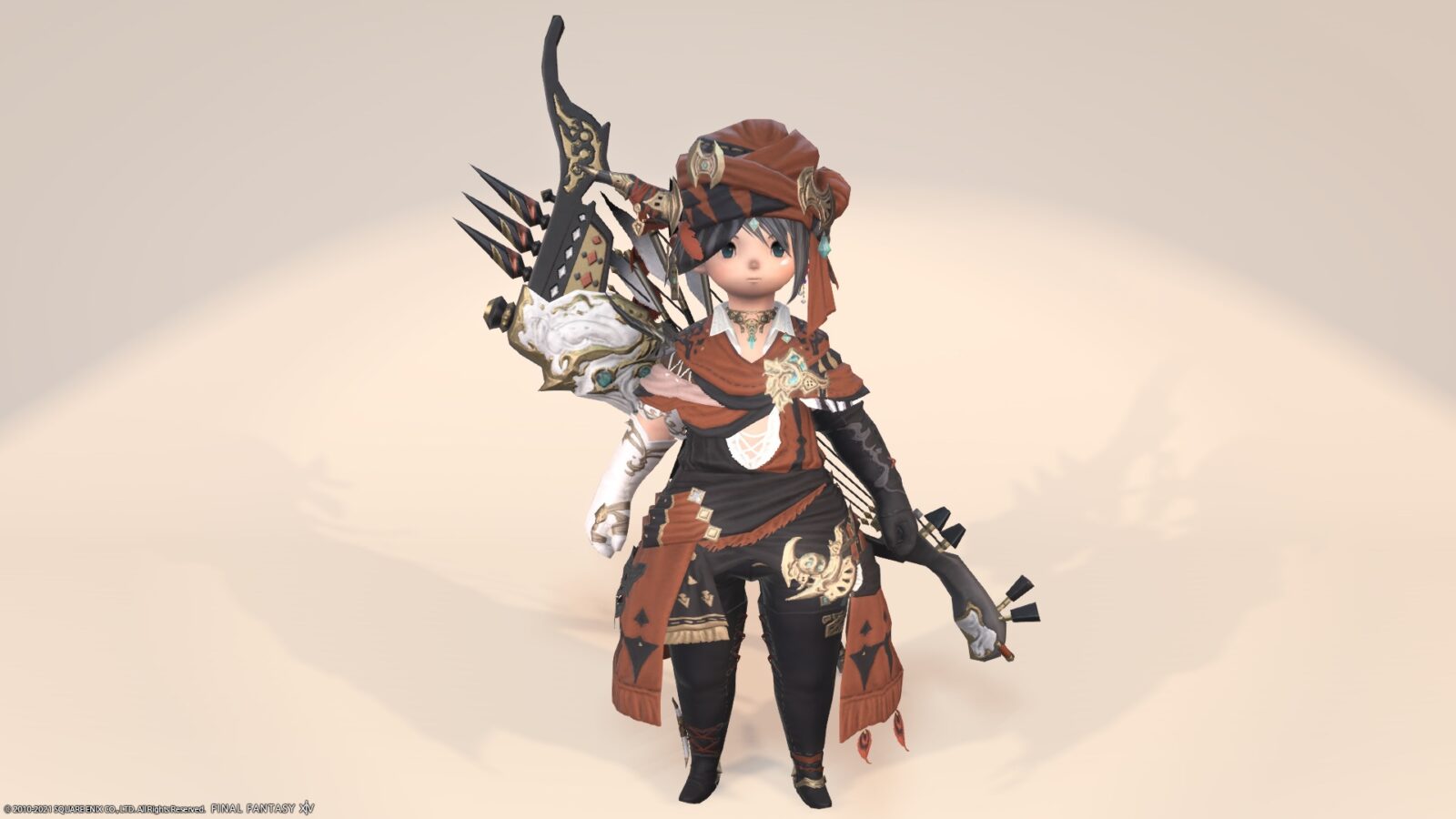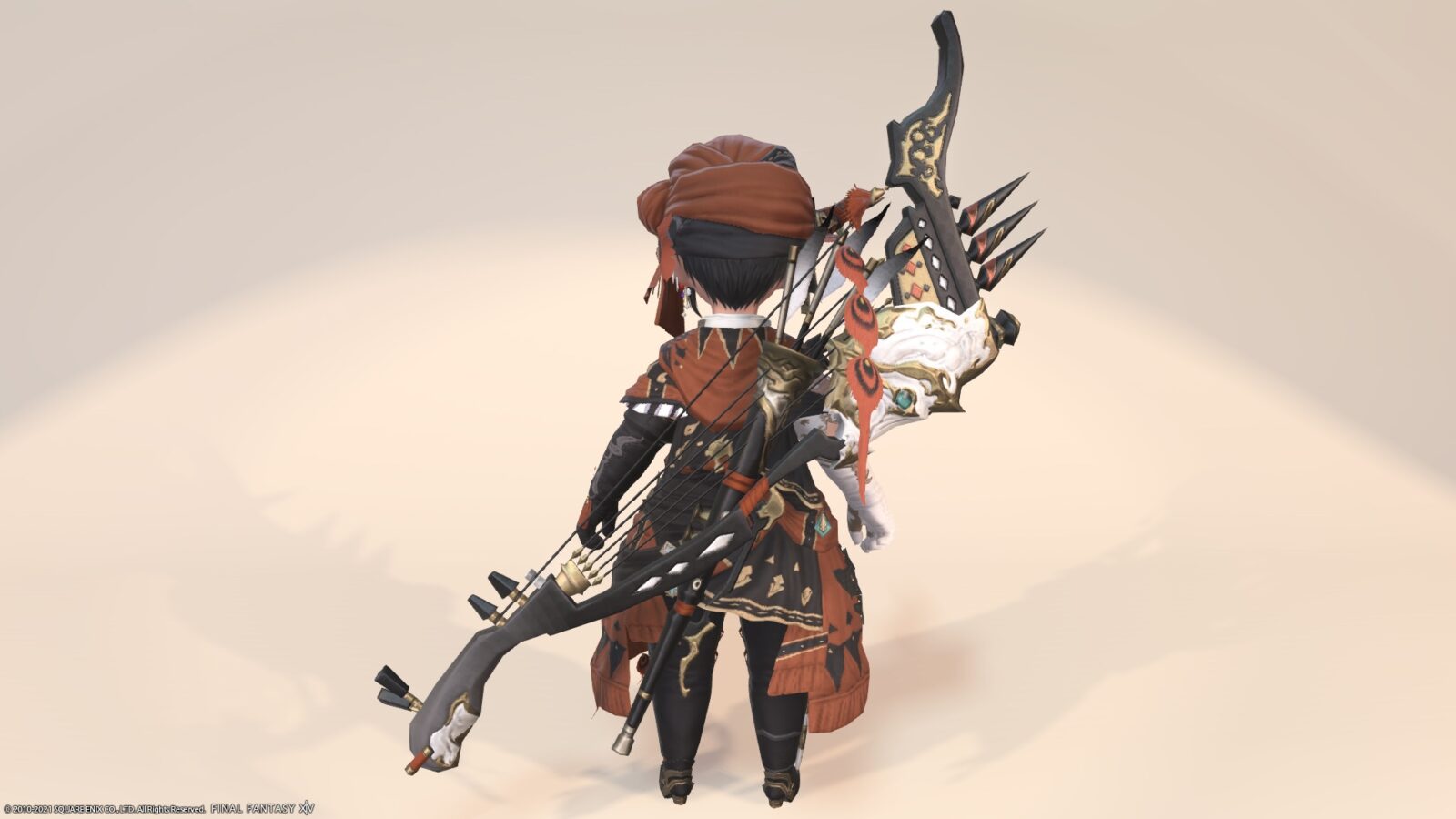 Snow White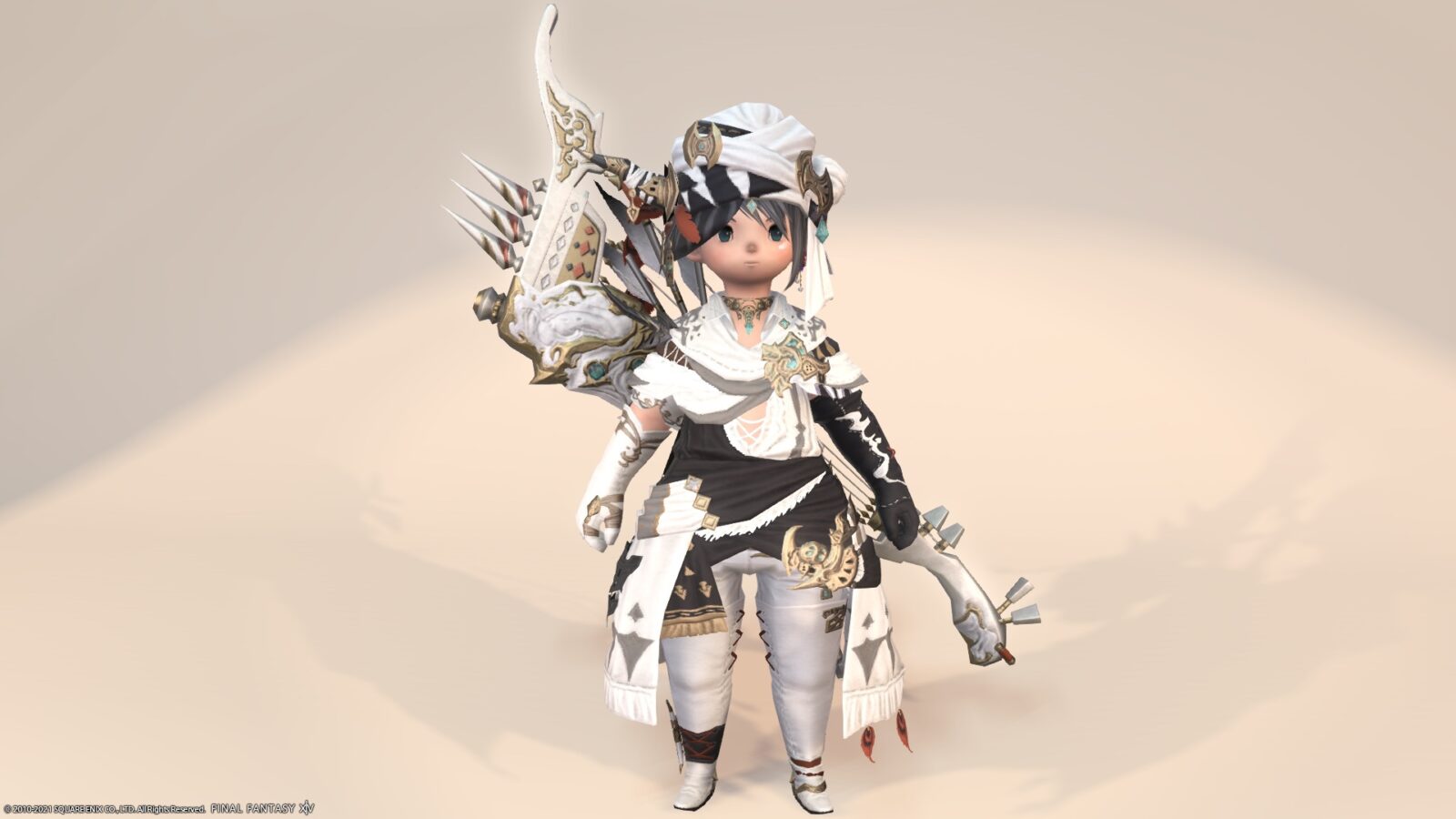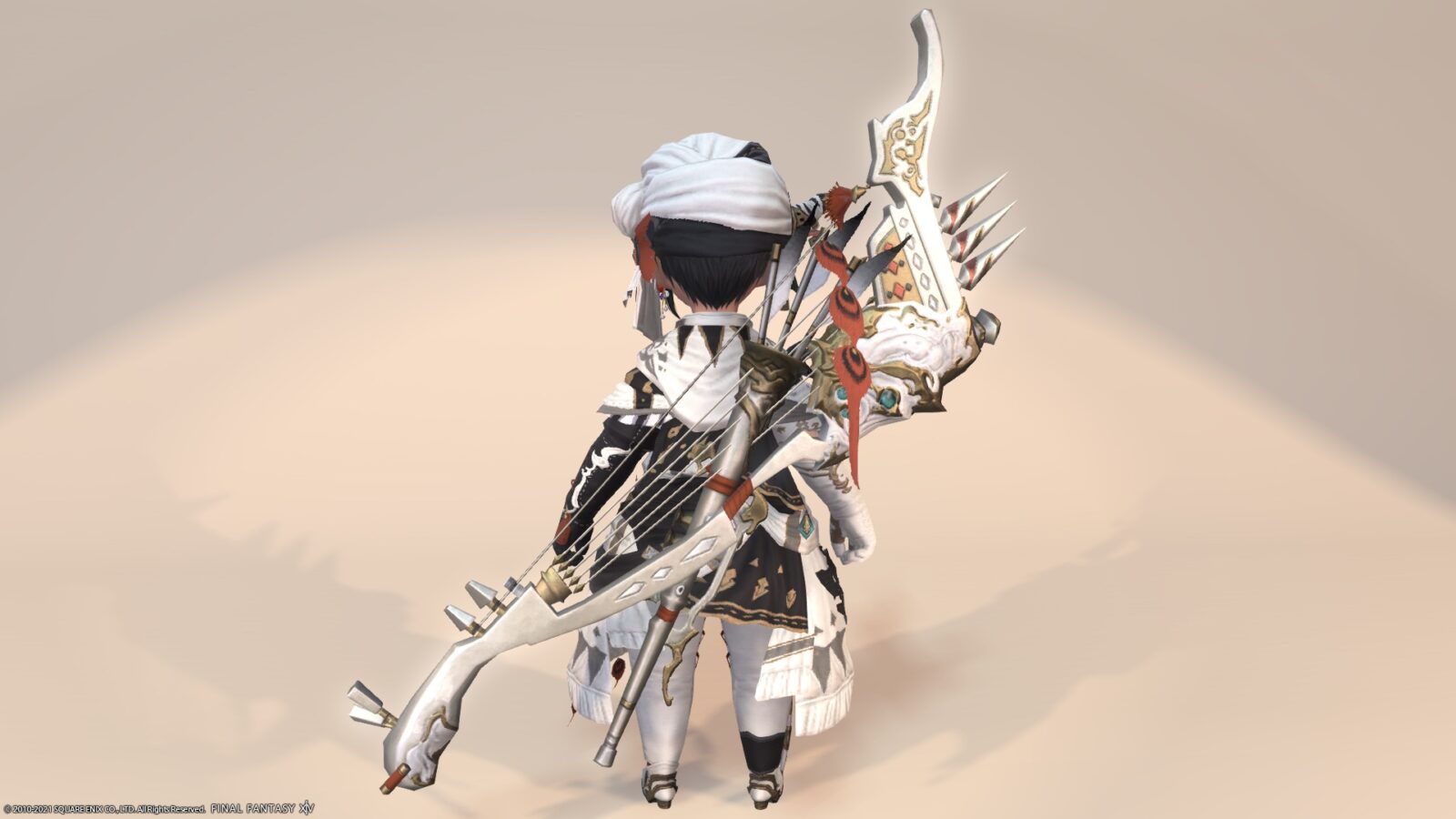 Soot Black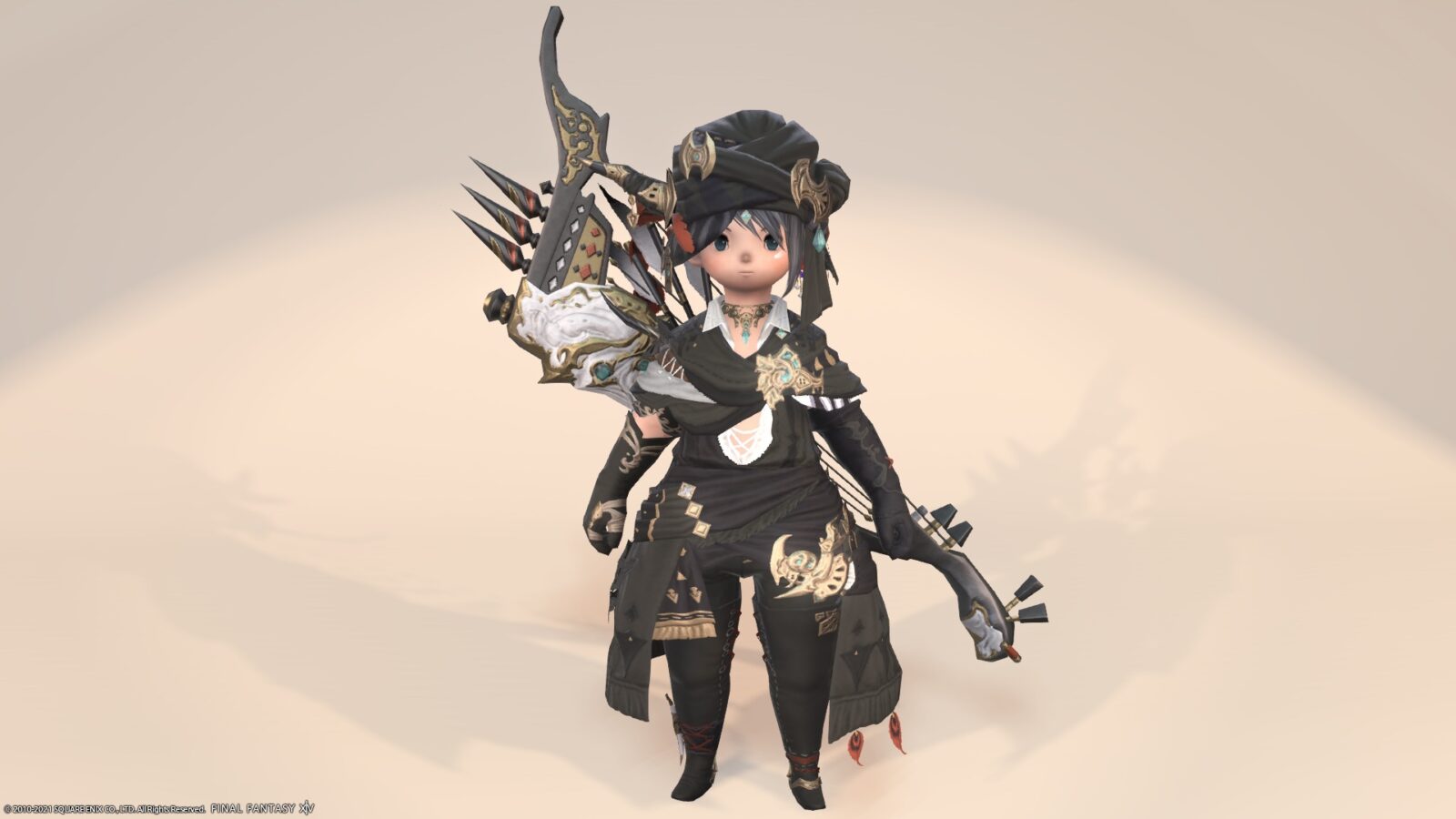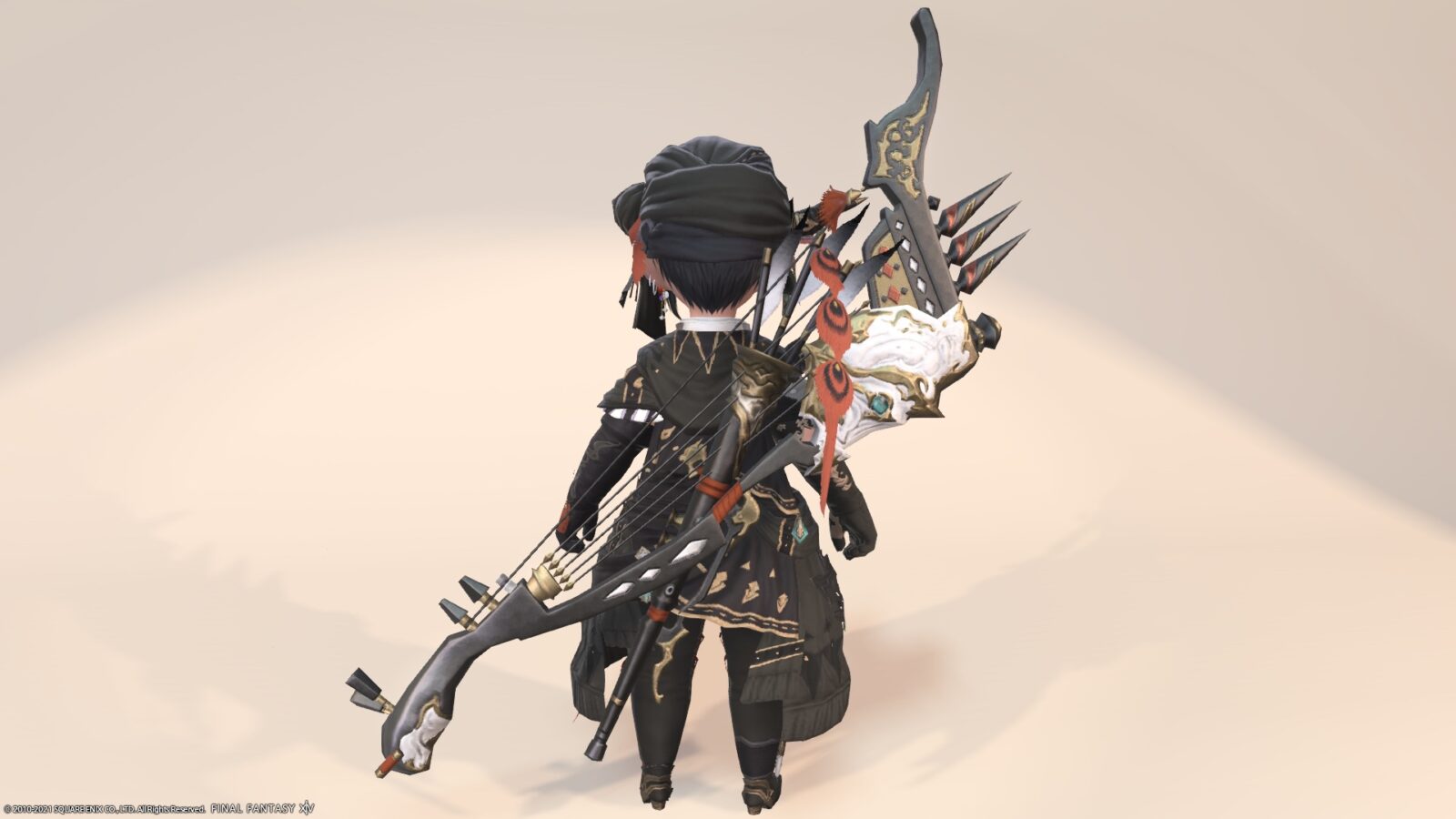 Olive Green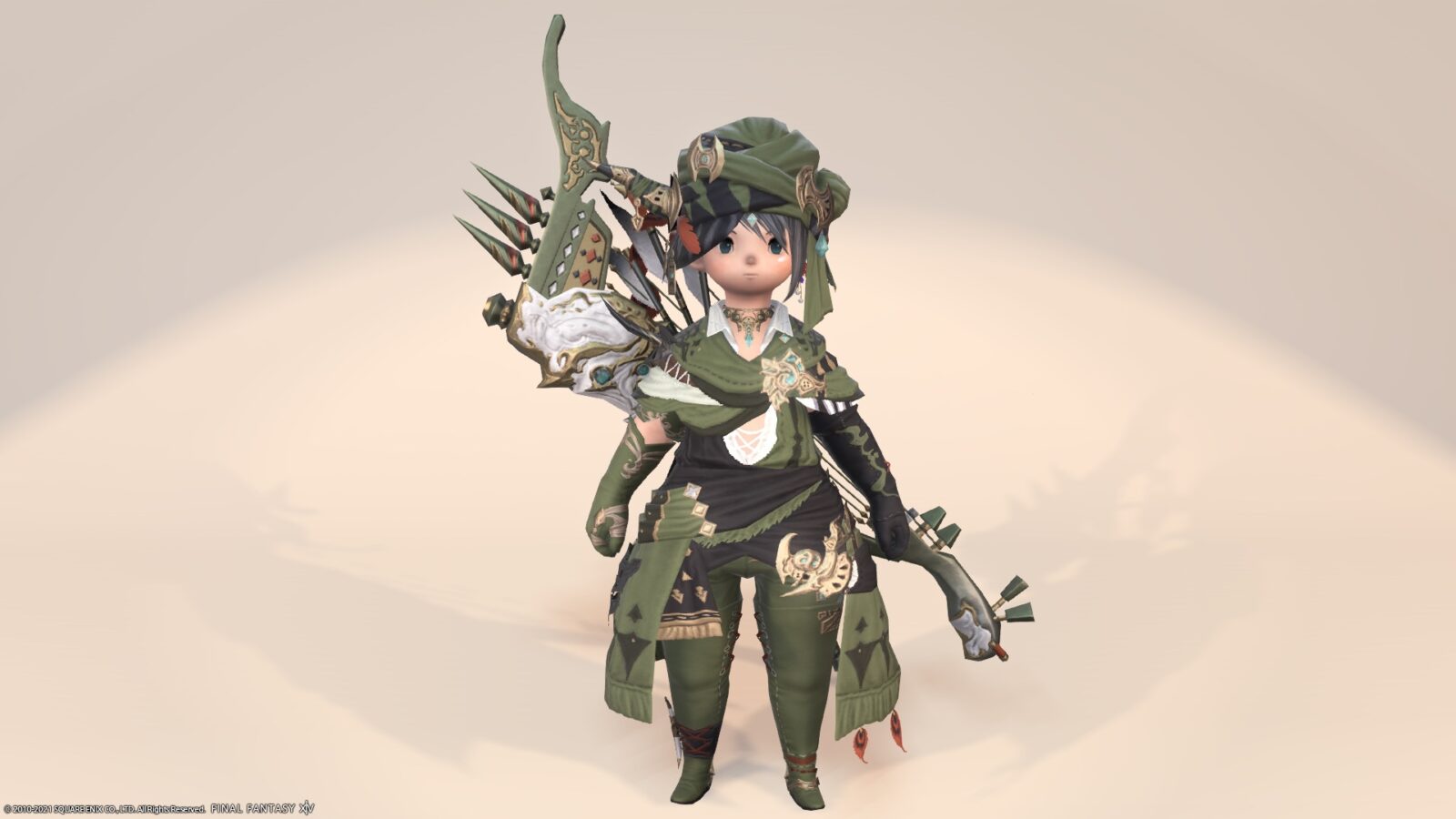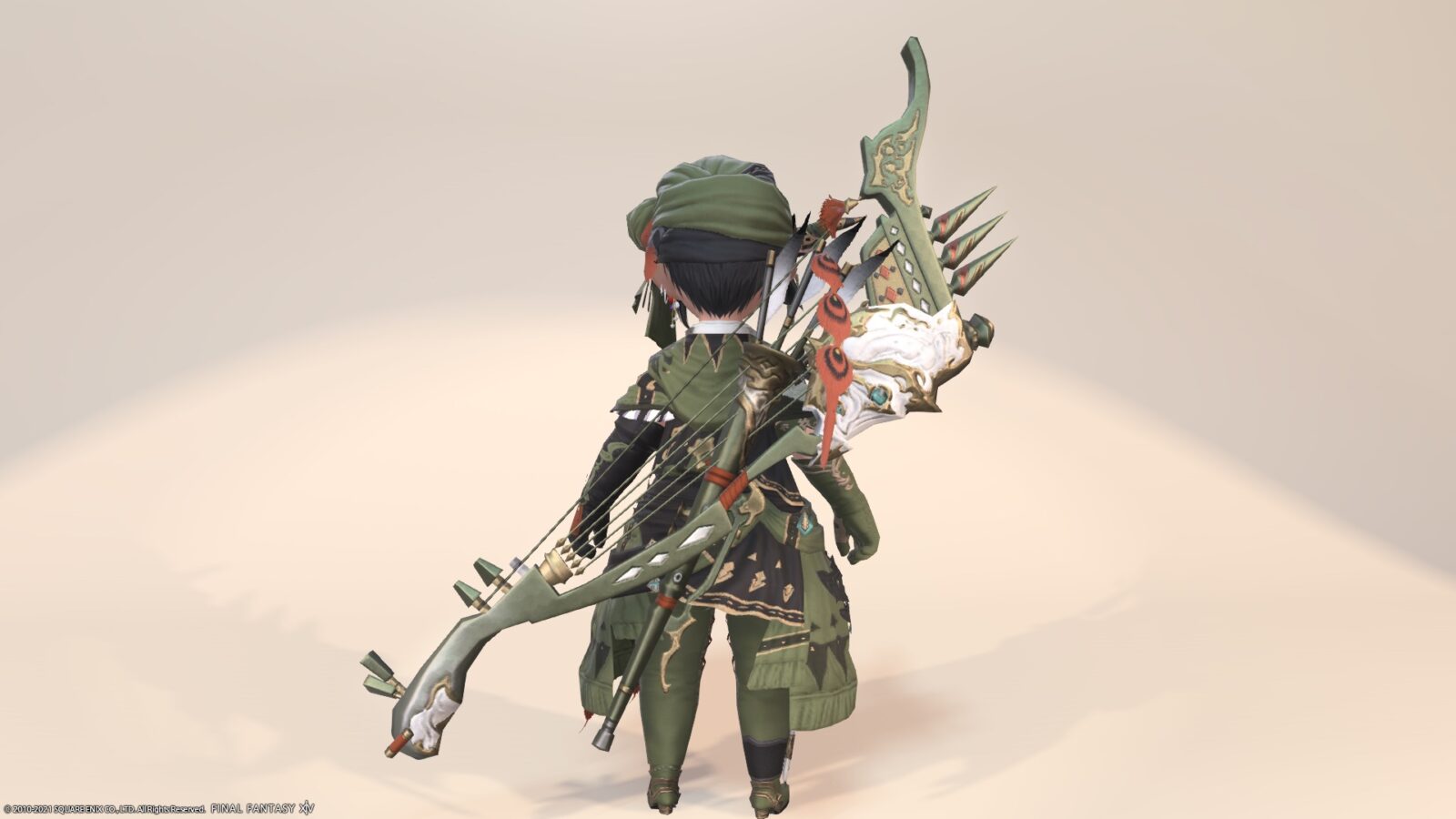 So, it was a record of the bard's AF2 (Lv60) equipment "Aoidos" series.
▼ Please check the video for the movement of the fabric!
Related records
Bard's successive AF equipment