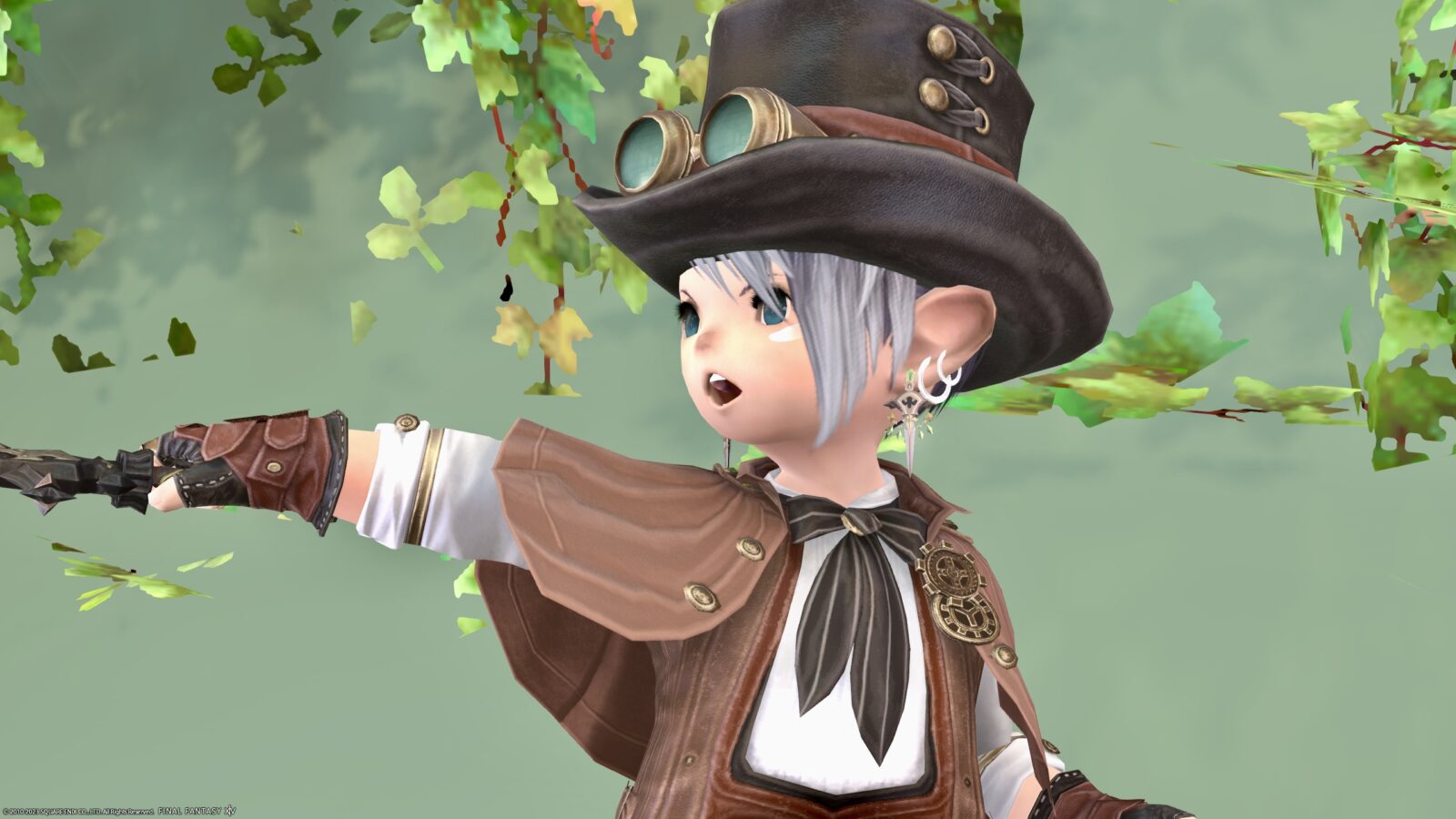 This is a record of the "Baronial" series of costumes available at The island sanctuary.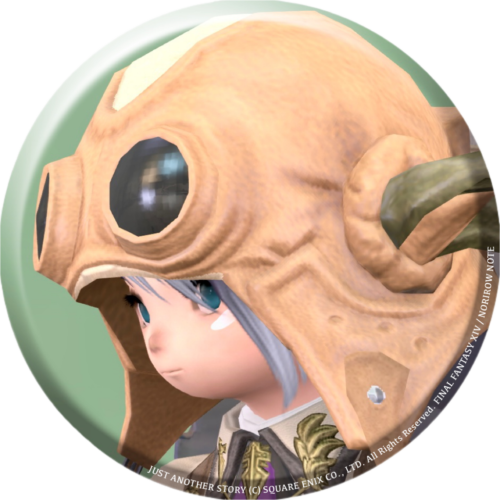 norirow
Wow, wow! This may be the cutest outfit ever!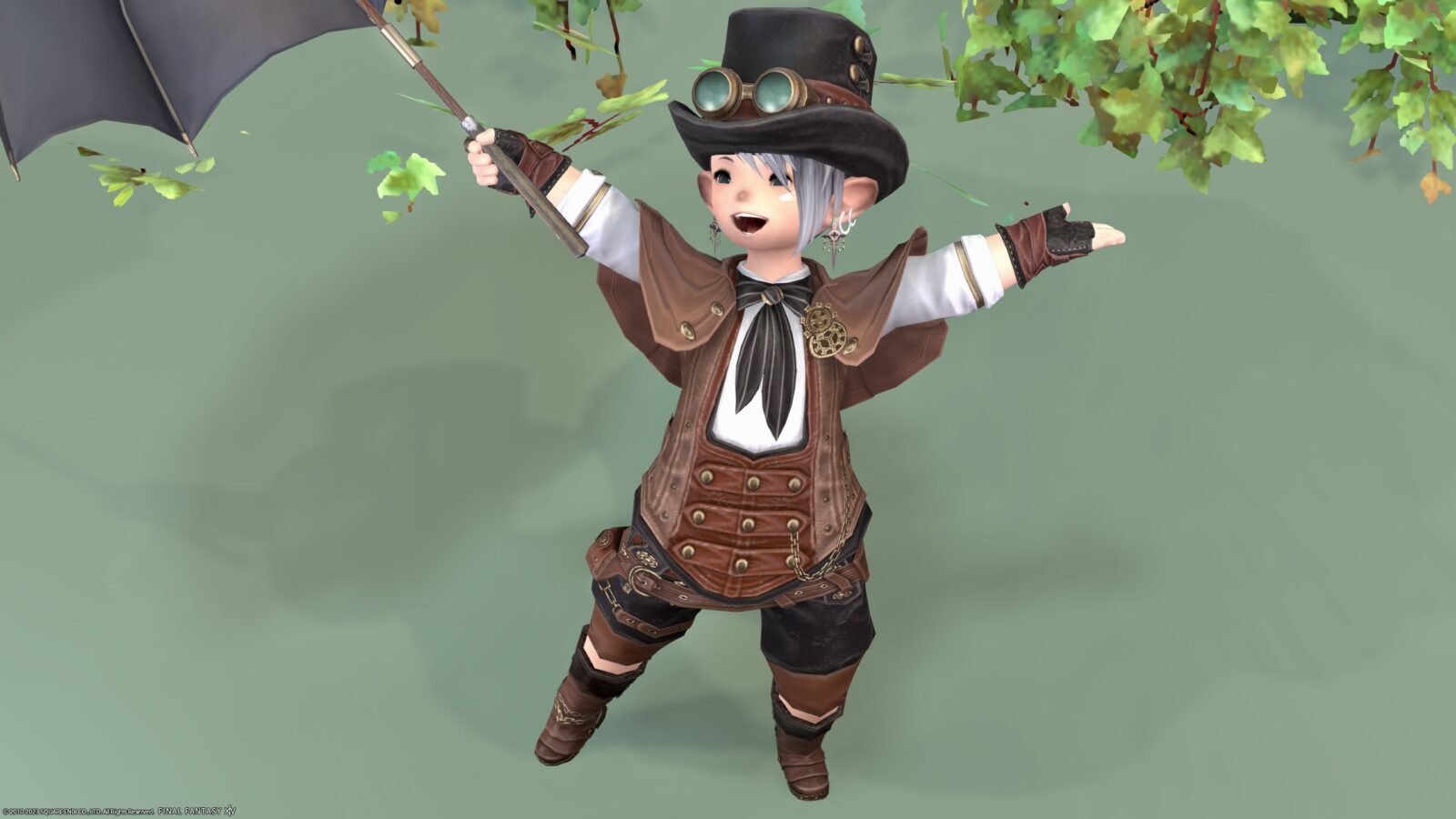 It's a stylish costume with a steampunk look.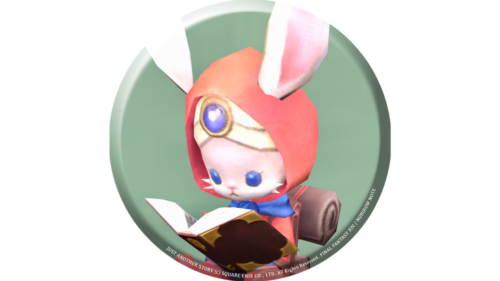 namingway
Baronial Attire
These can be obtained by completing Rank 15 quests in The island sanctuary.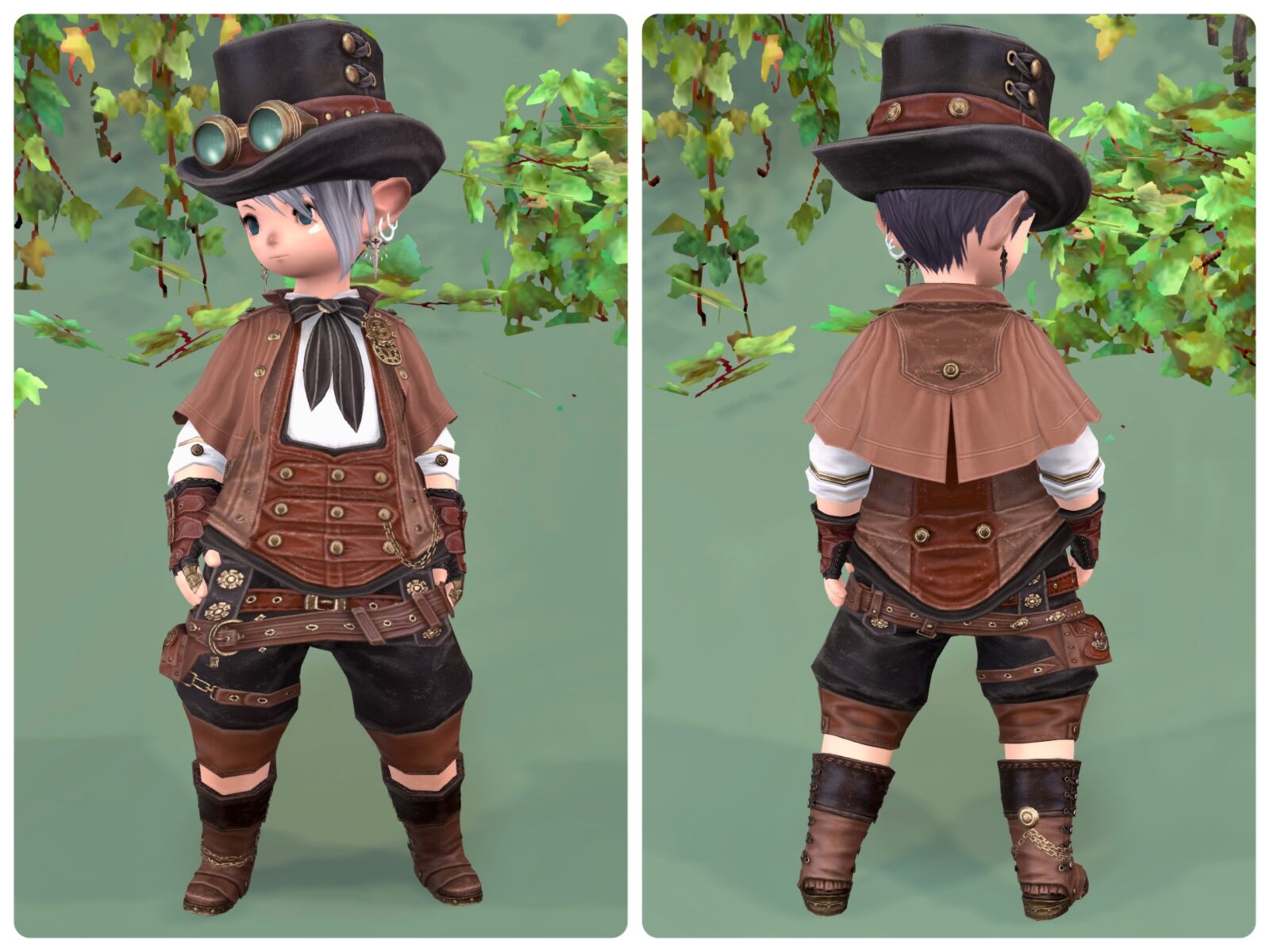 The head equipment is a fashionable hat with goggles!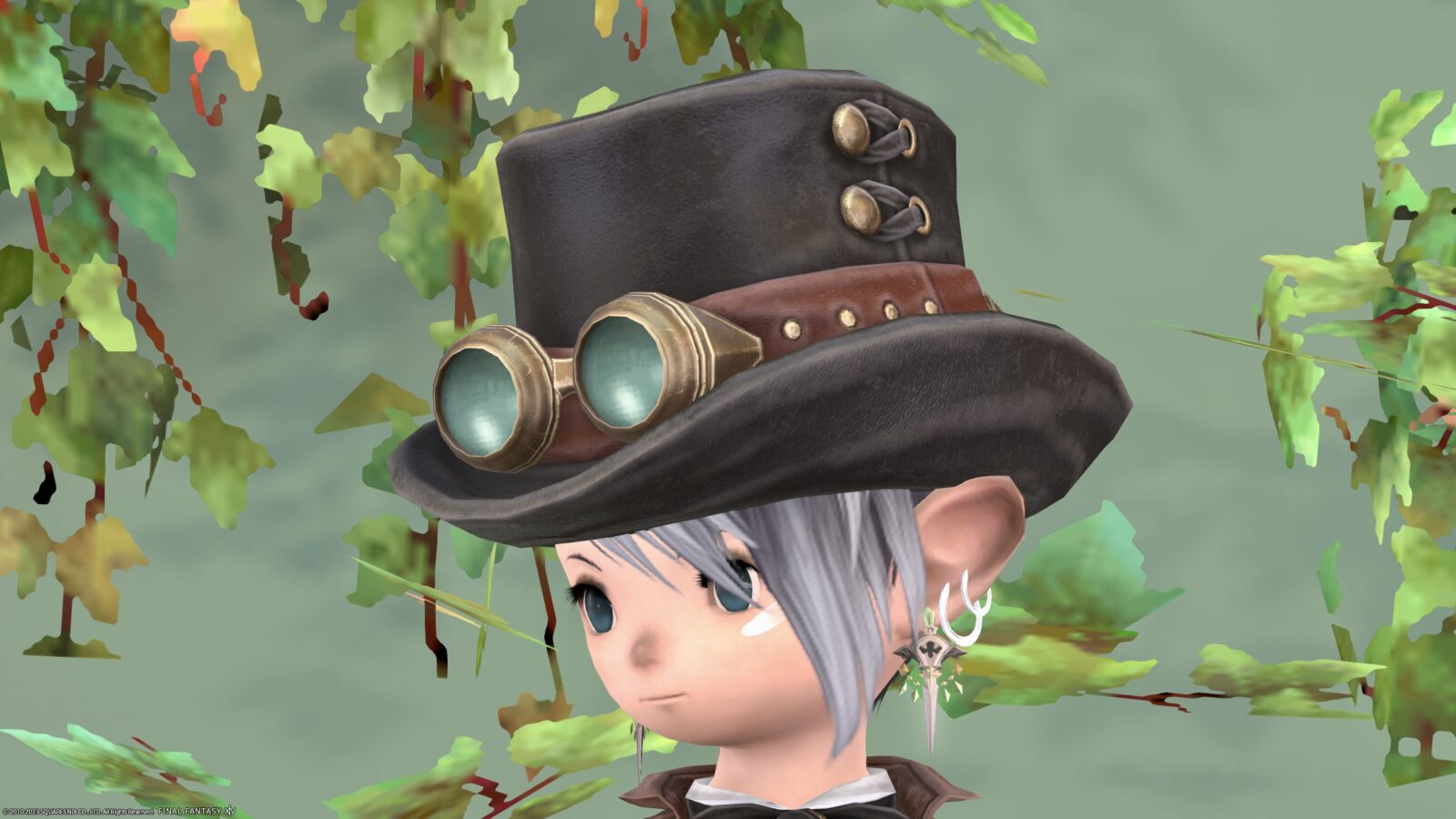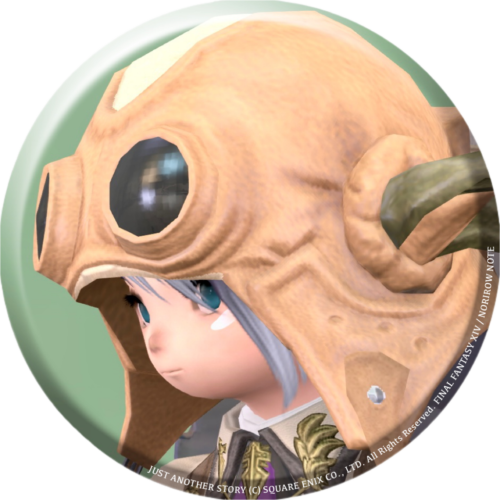 norirow
This may be the …… cutest hat ever!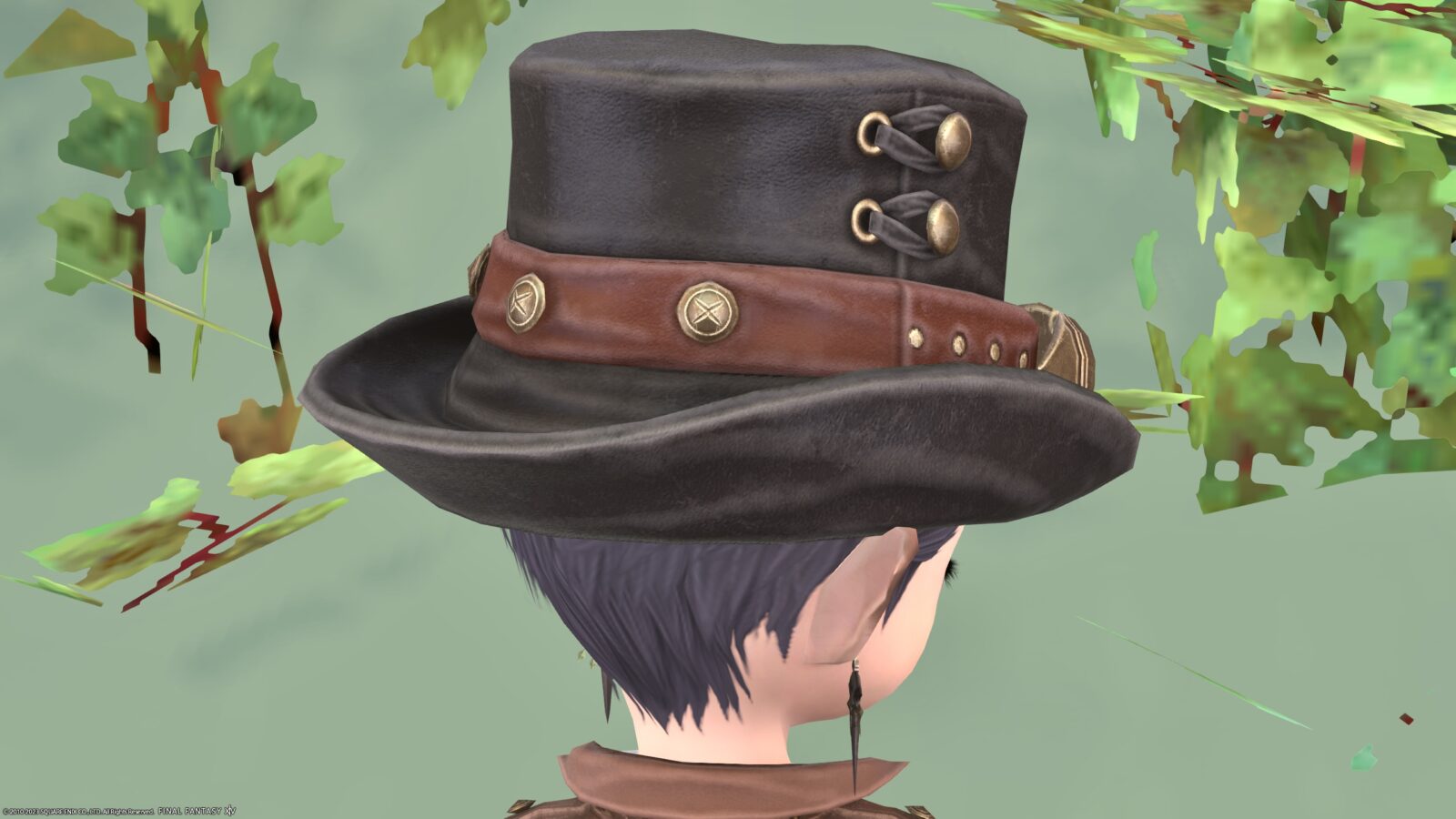 And the design of the torso equipment is also excellent!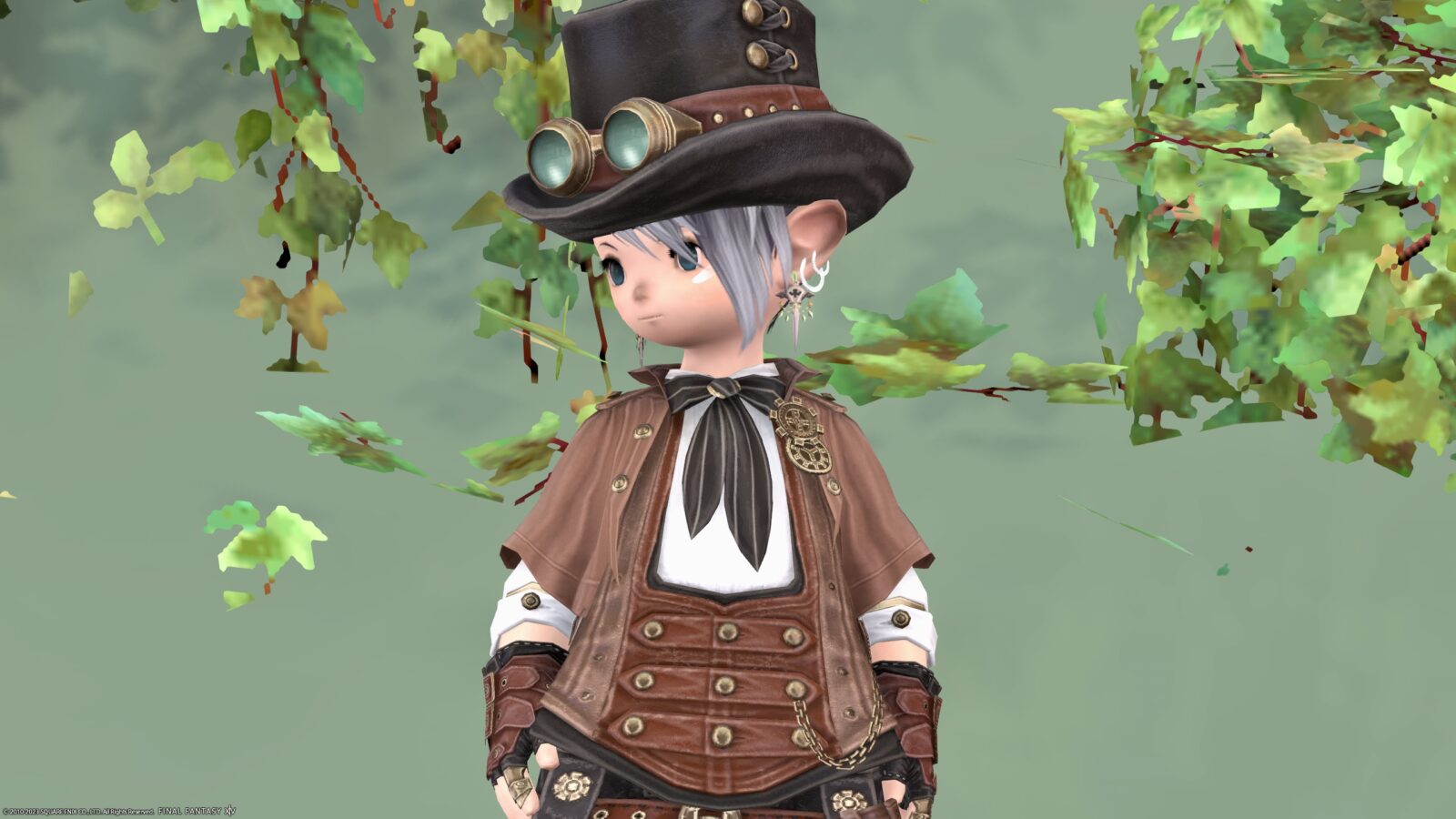 The ribbon decoration at the neck is also cute, and the gear-like accessories bring out the steampunk feeling even more.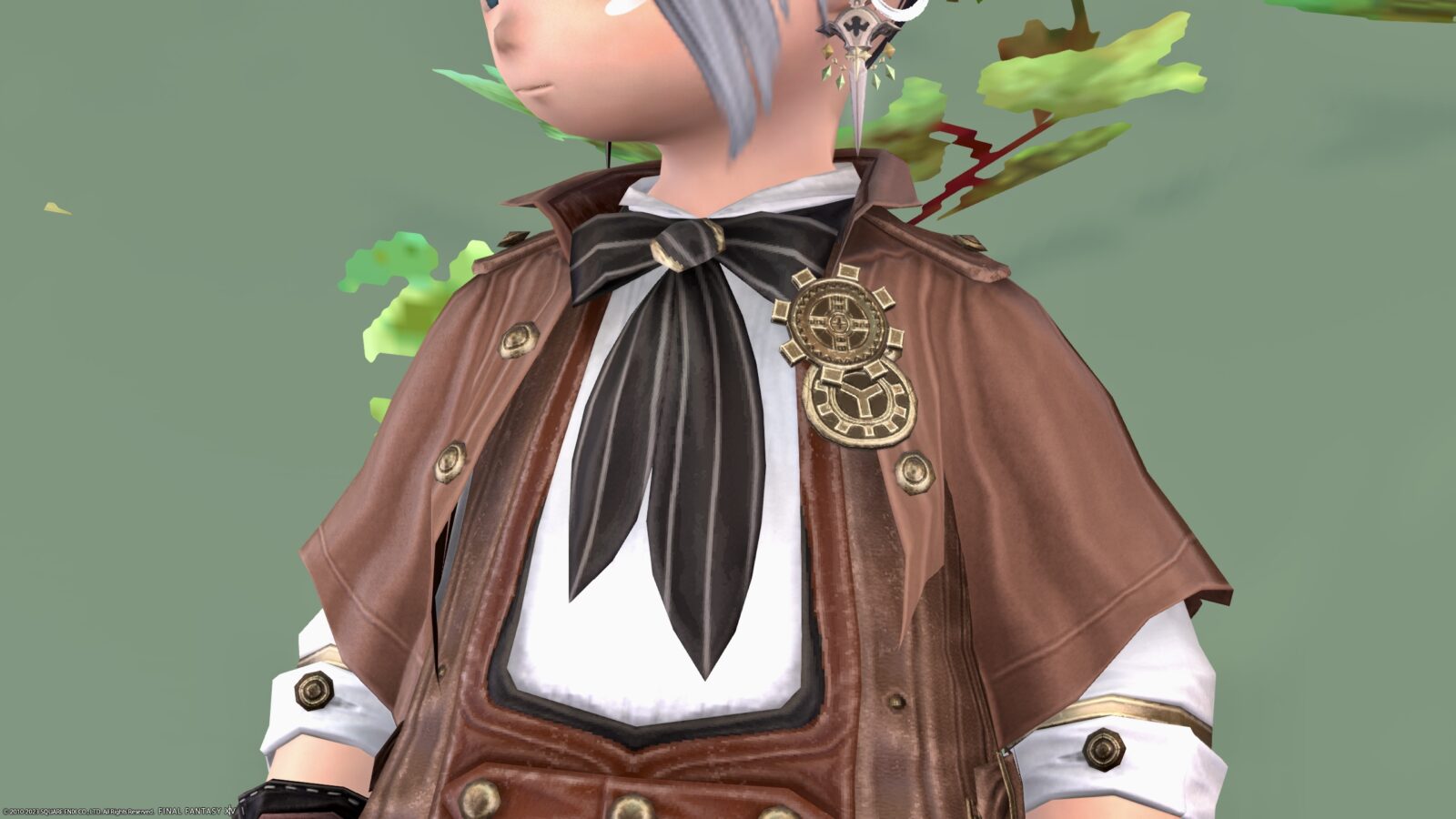 Using a belt around the waist is quite complicated.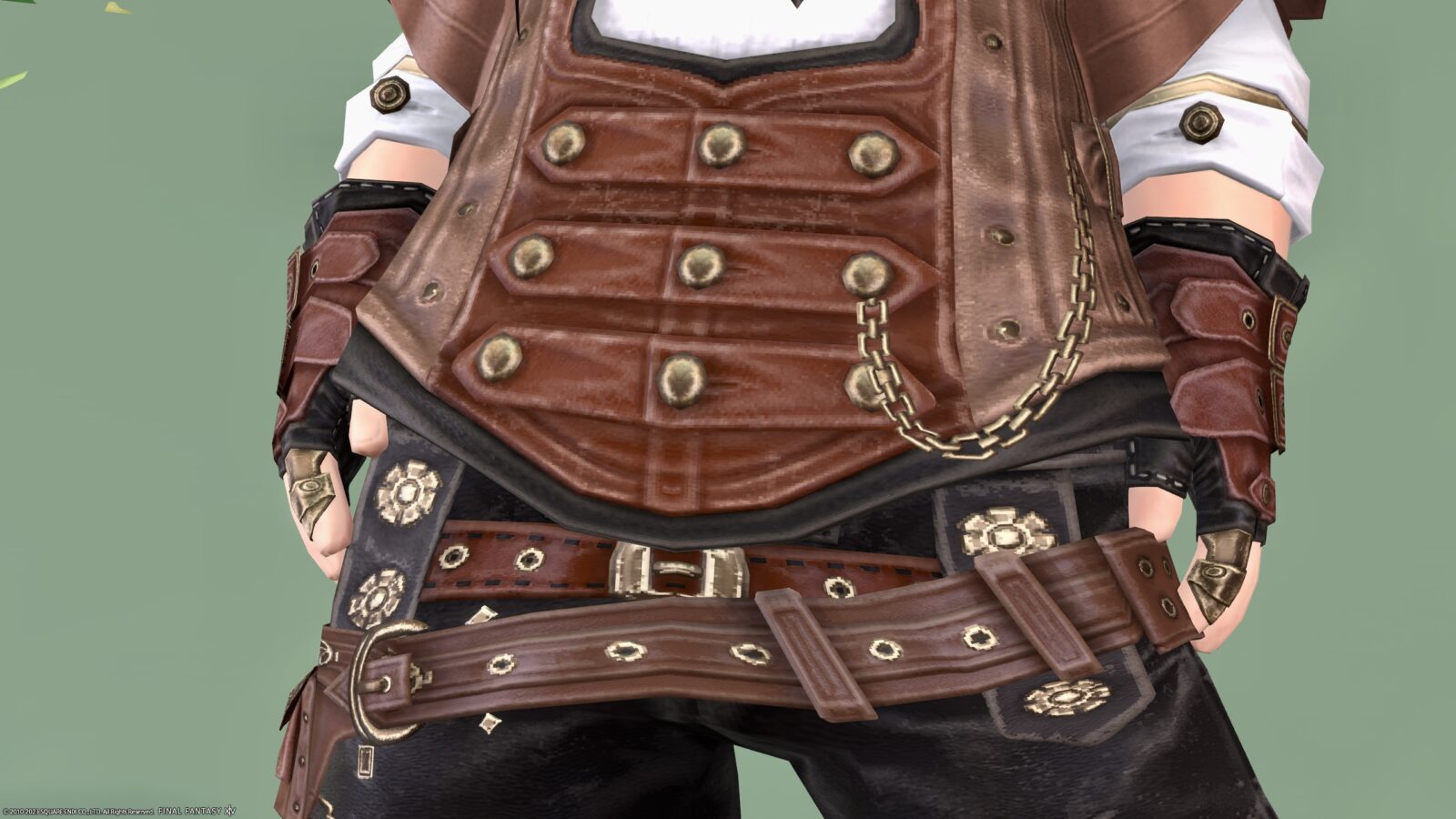 The gloves also have a belt decoration for a sense of unity.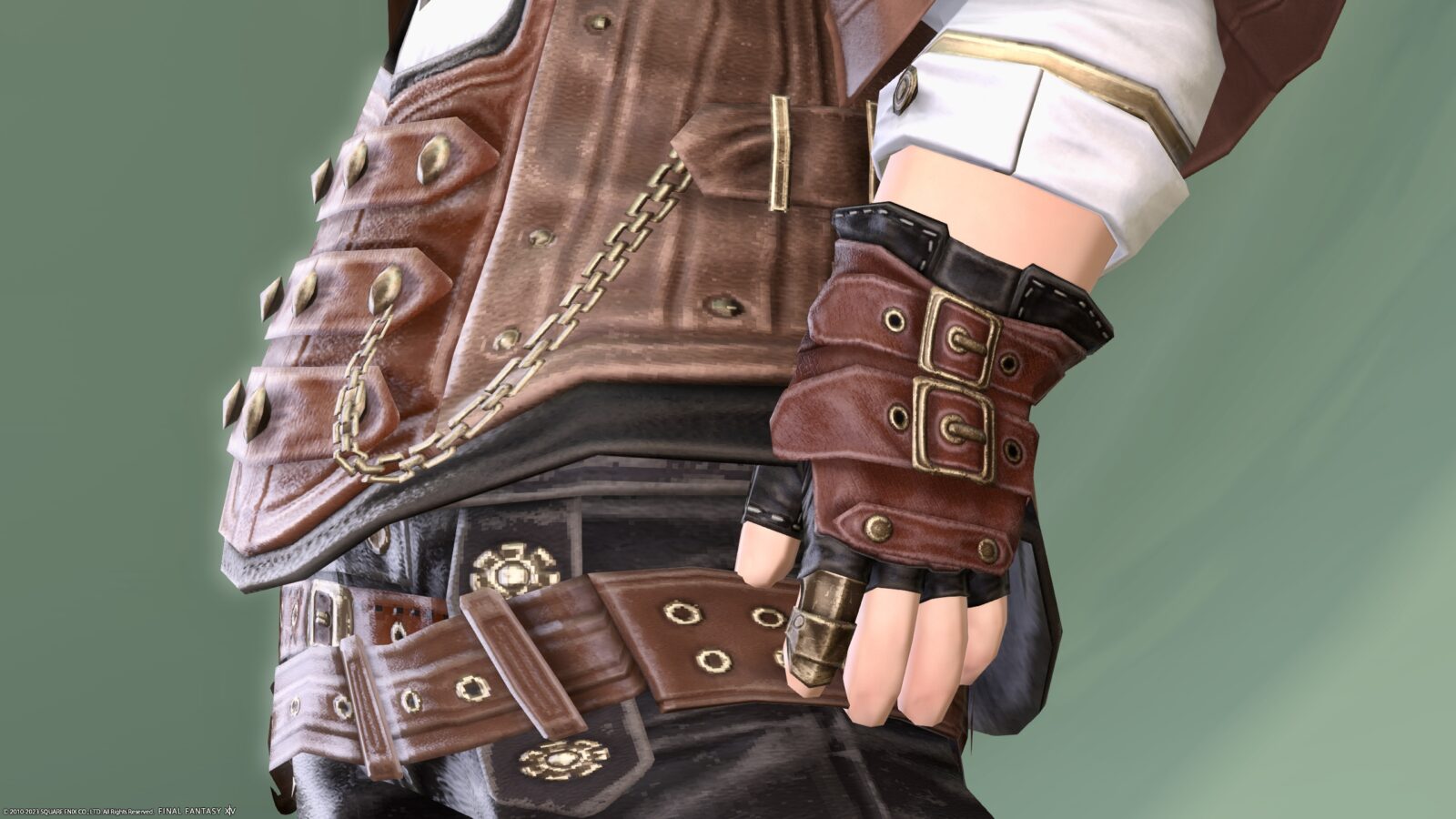 When viewed from behind, it looks like a bolero.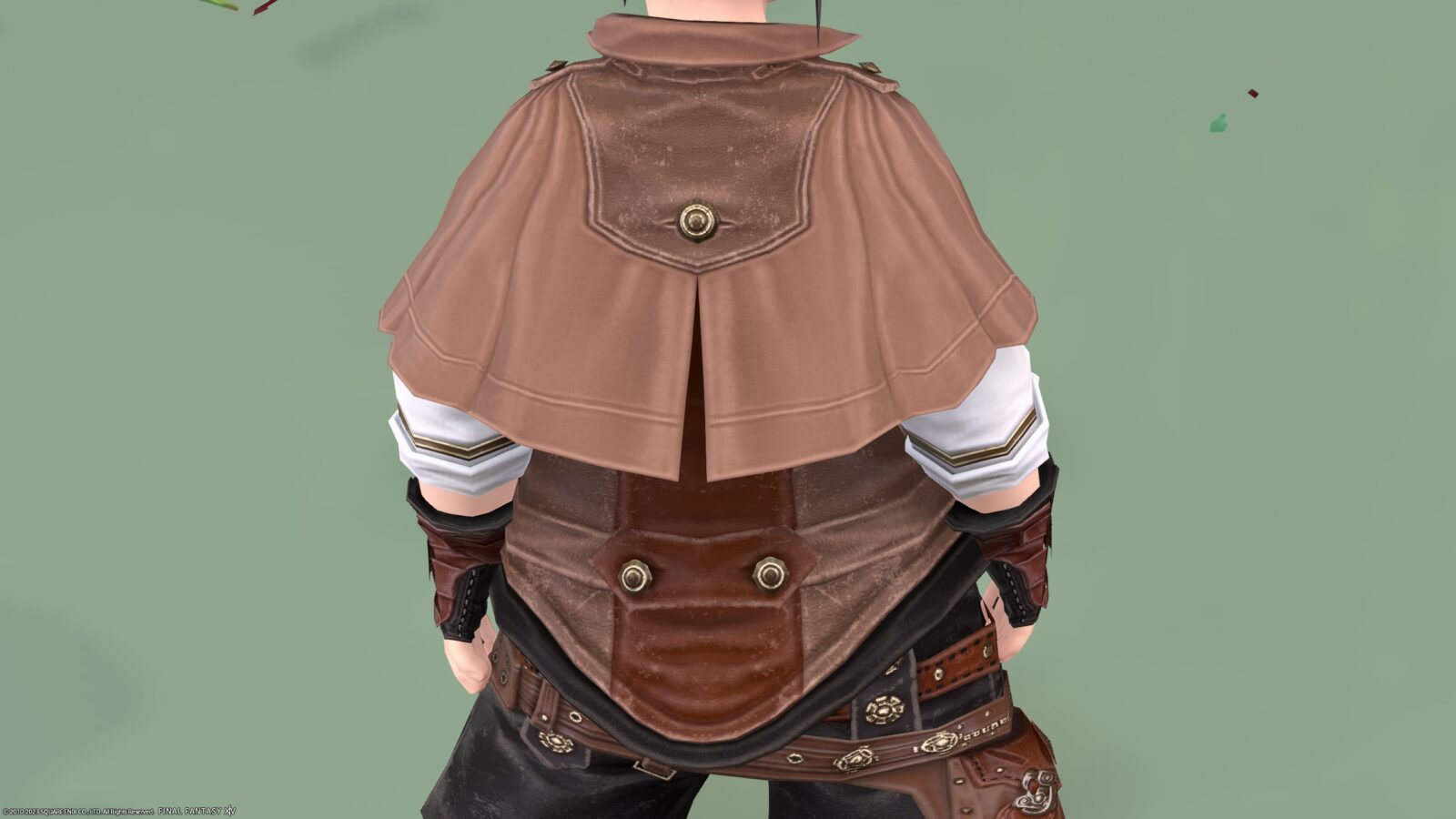 The feet are half pants and half boots up to the knee.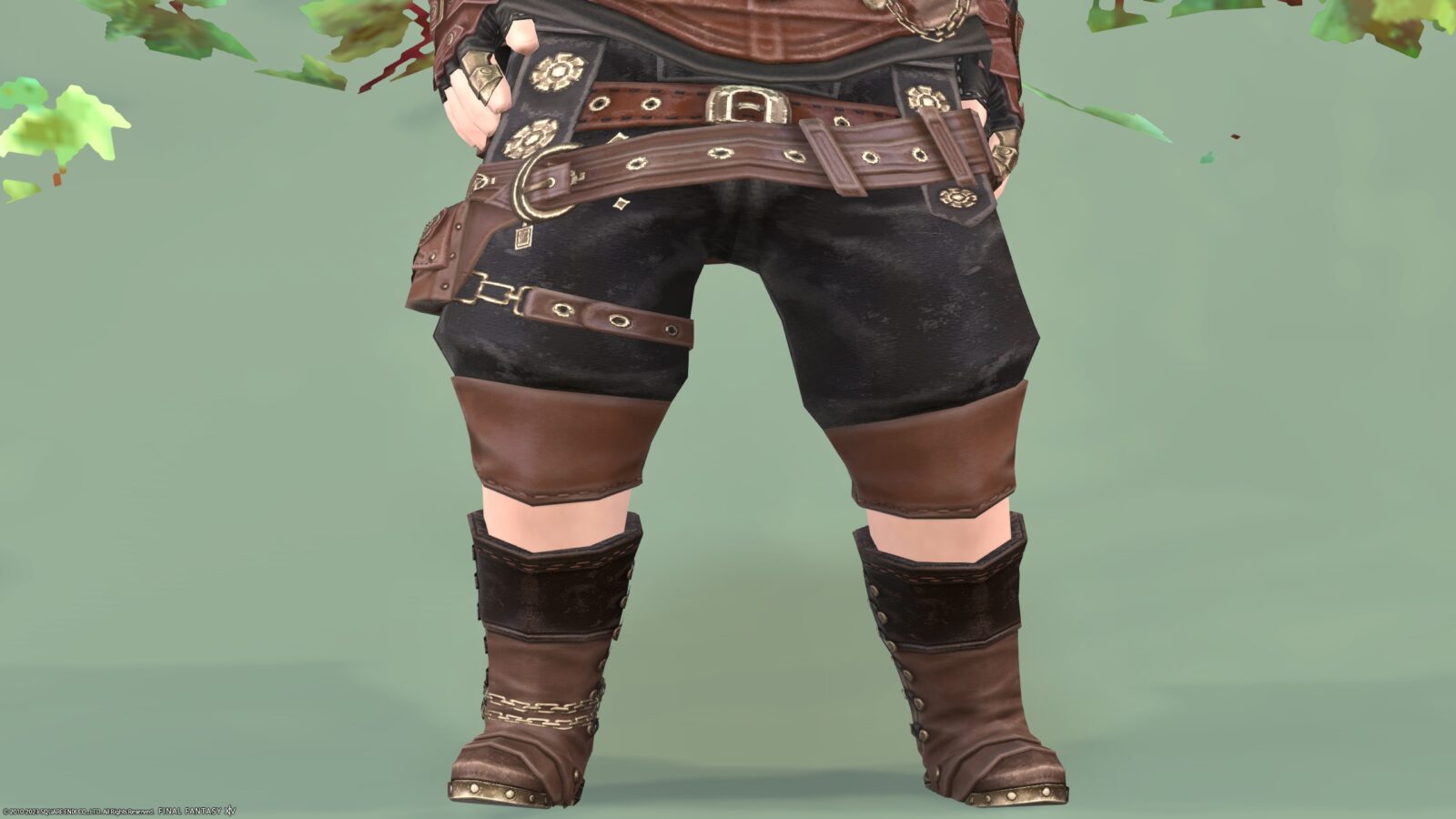 There is something like a coin pocket on the right thigh.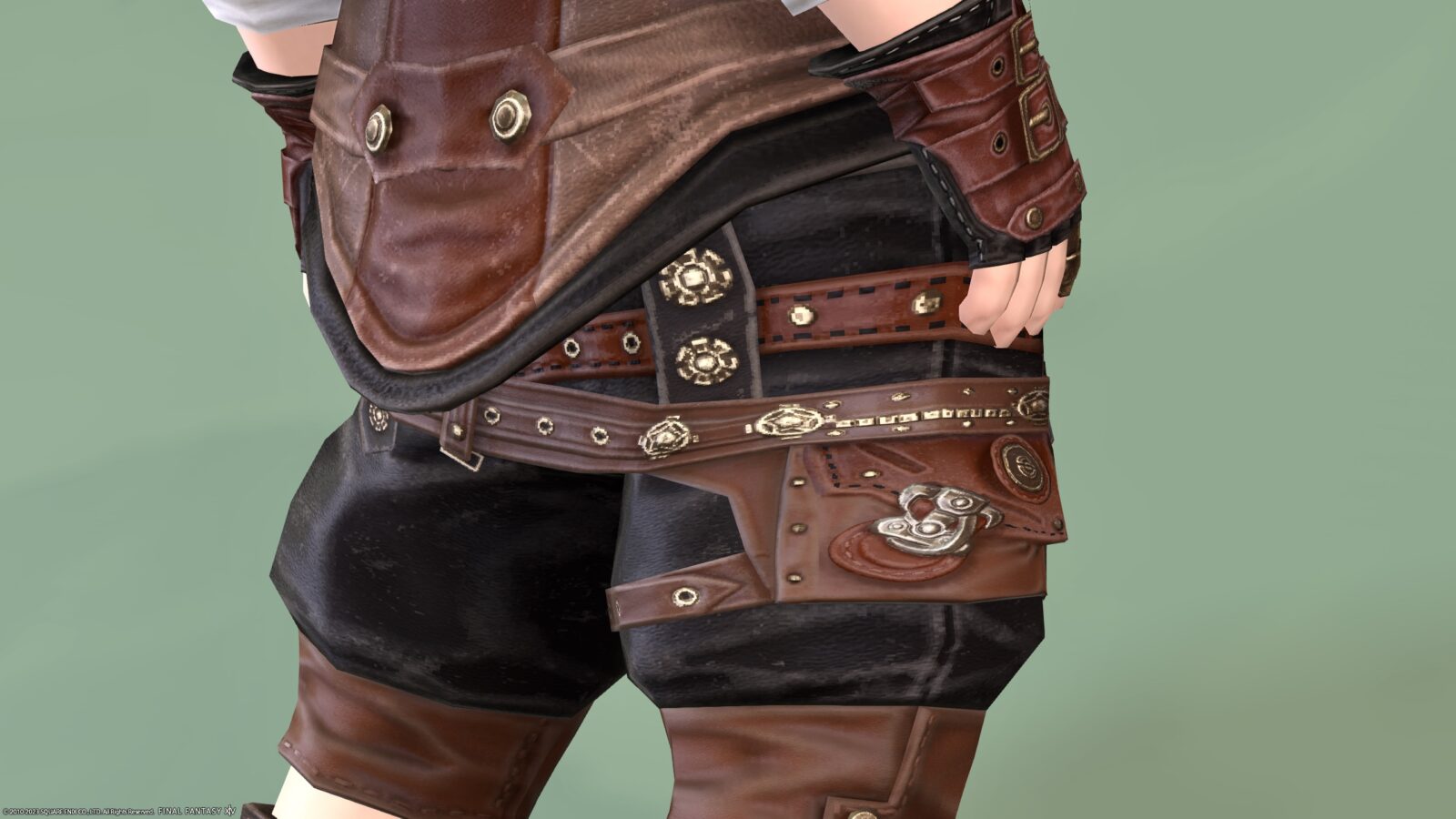 A chain accessory is attached to the boot on the right leg.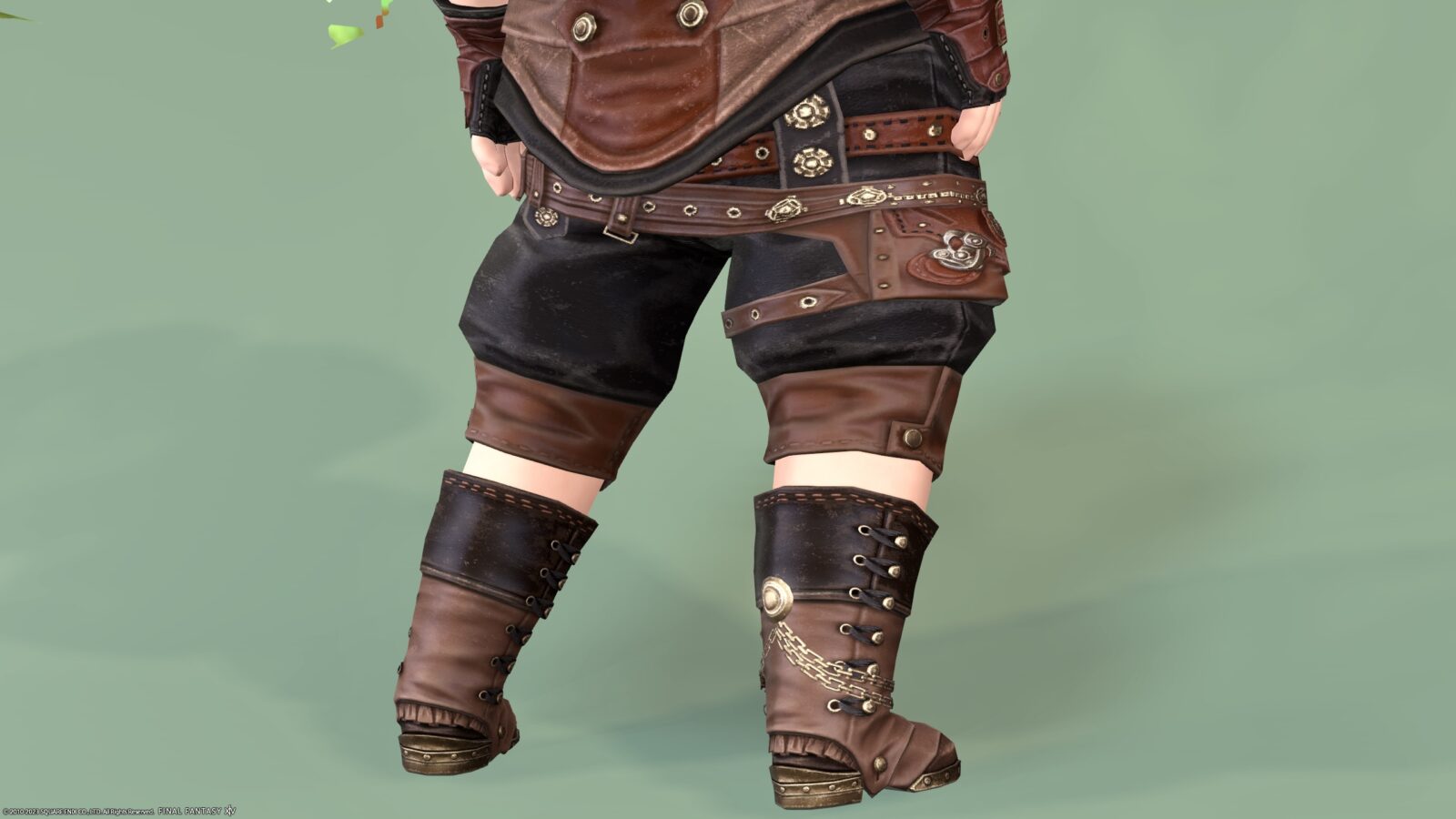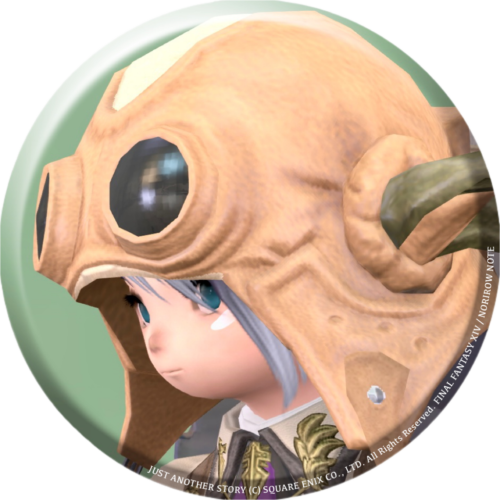 norirow
This is the best outfit ever! This is really the best outfit ever!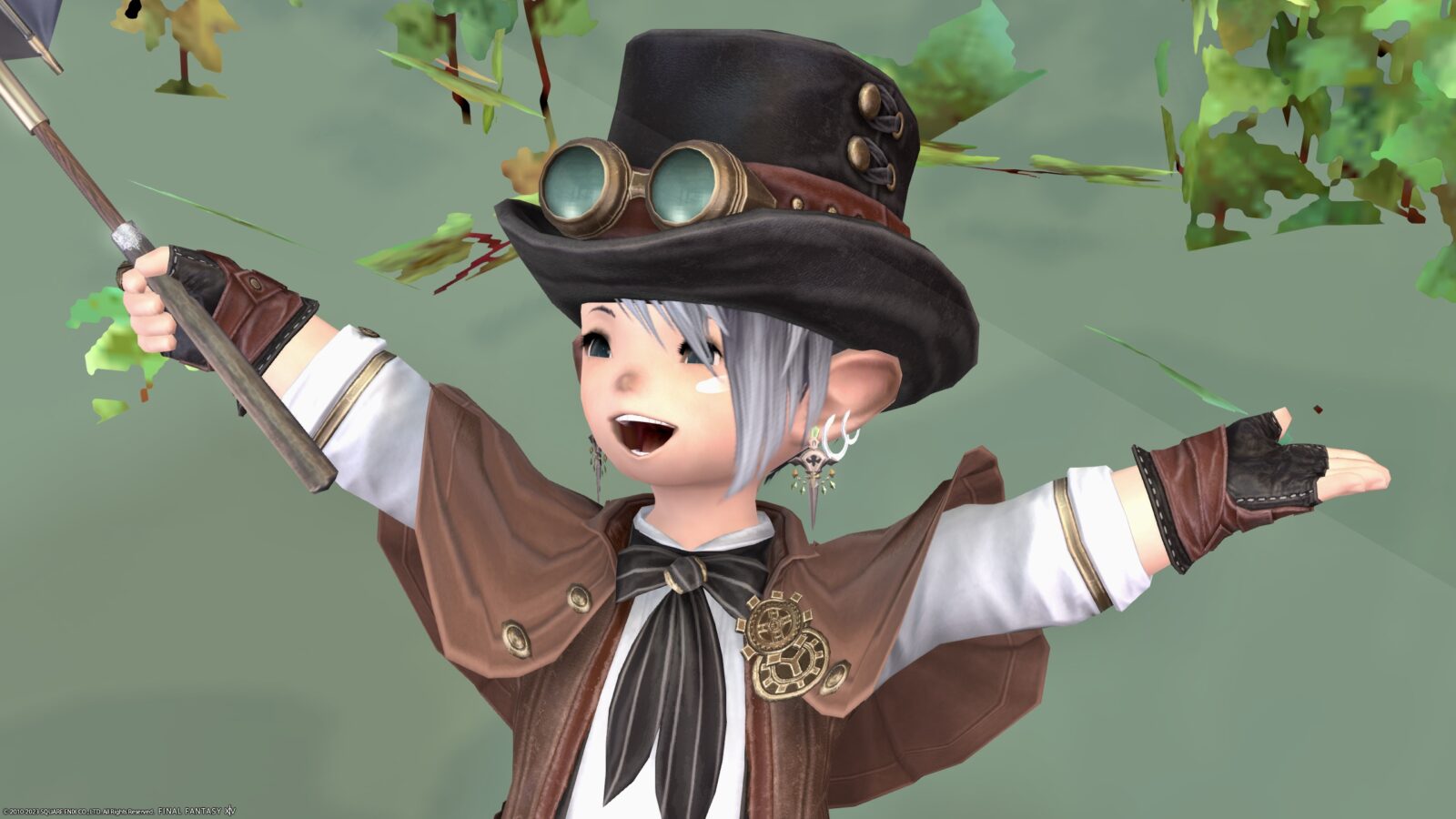 Norirow-san is too excited…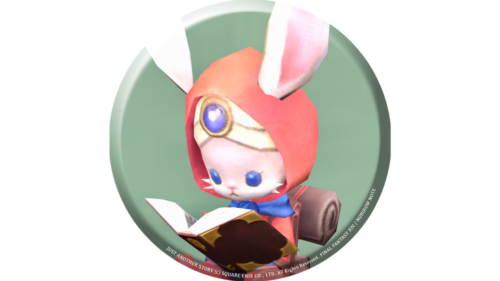 namingway
Dyeing Patterns
The overall color changes, so you can enjoy coordinating in many different ways.
Snow White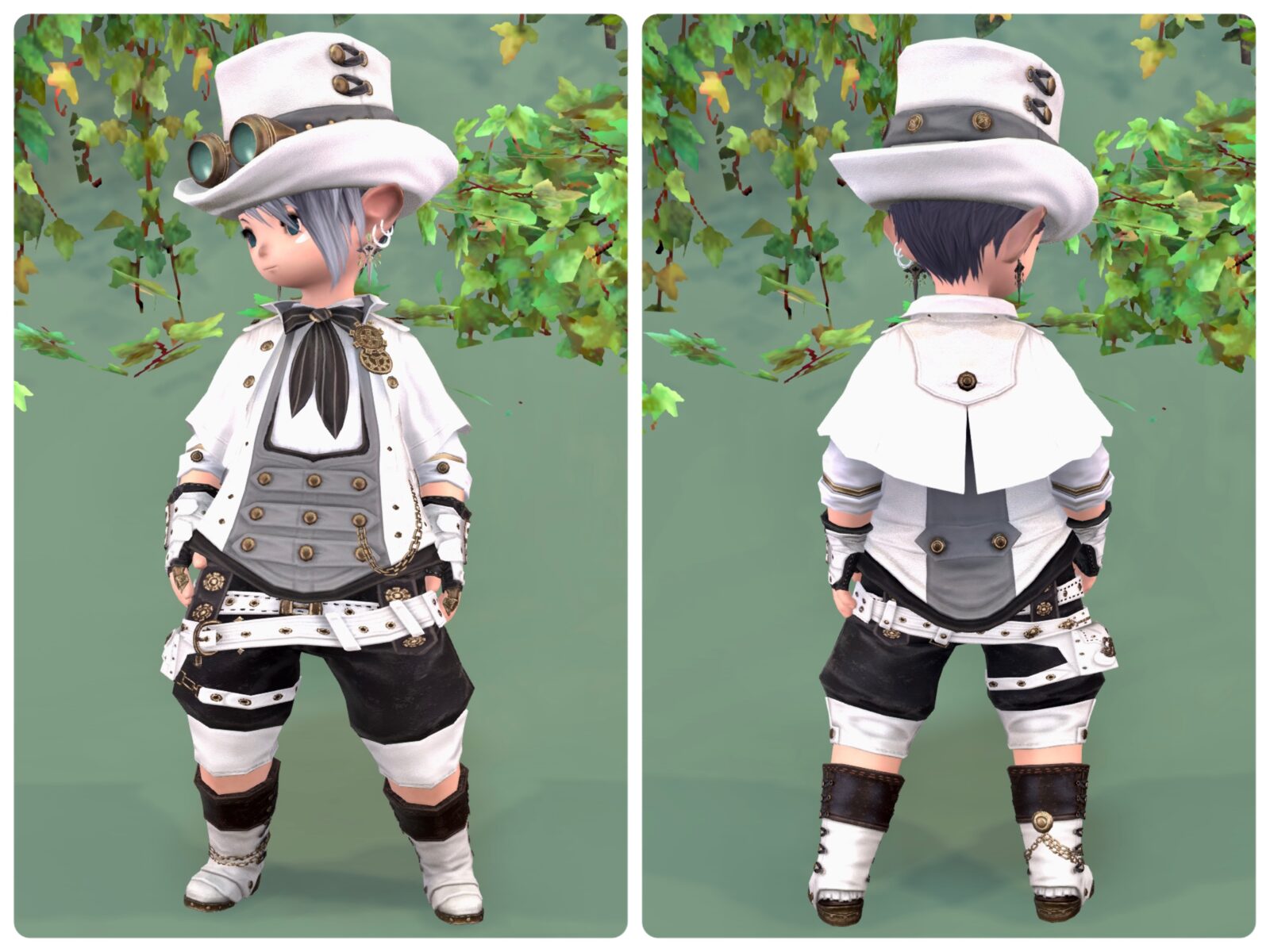 Soot Black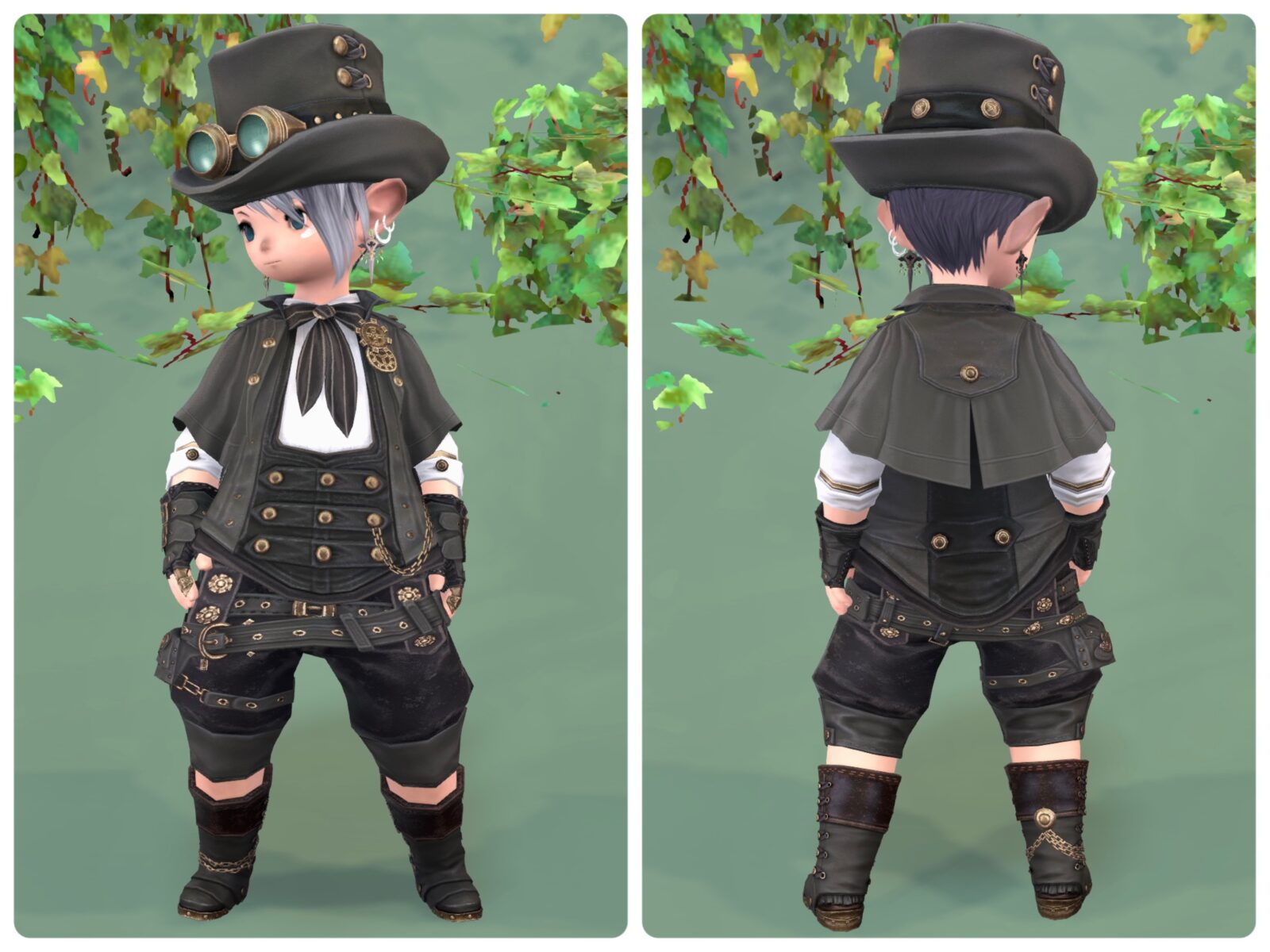 Dalamud Red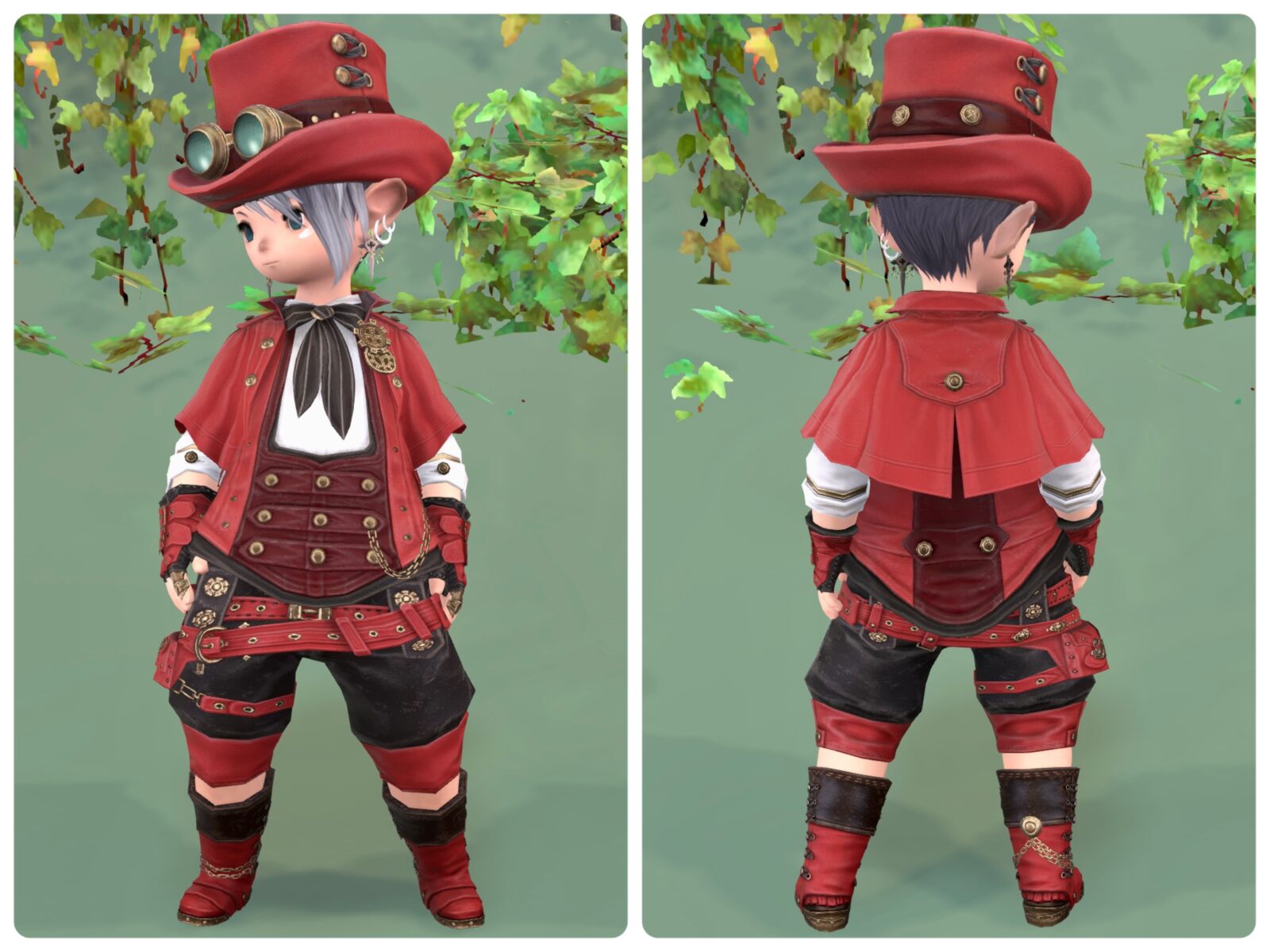 Honey Yellow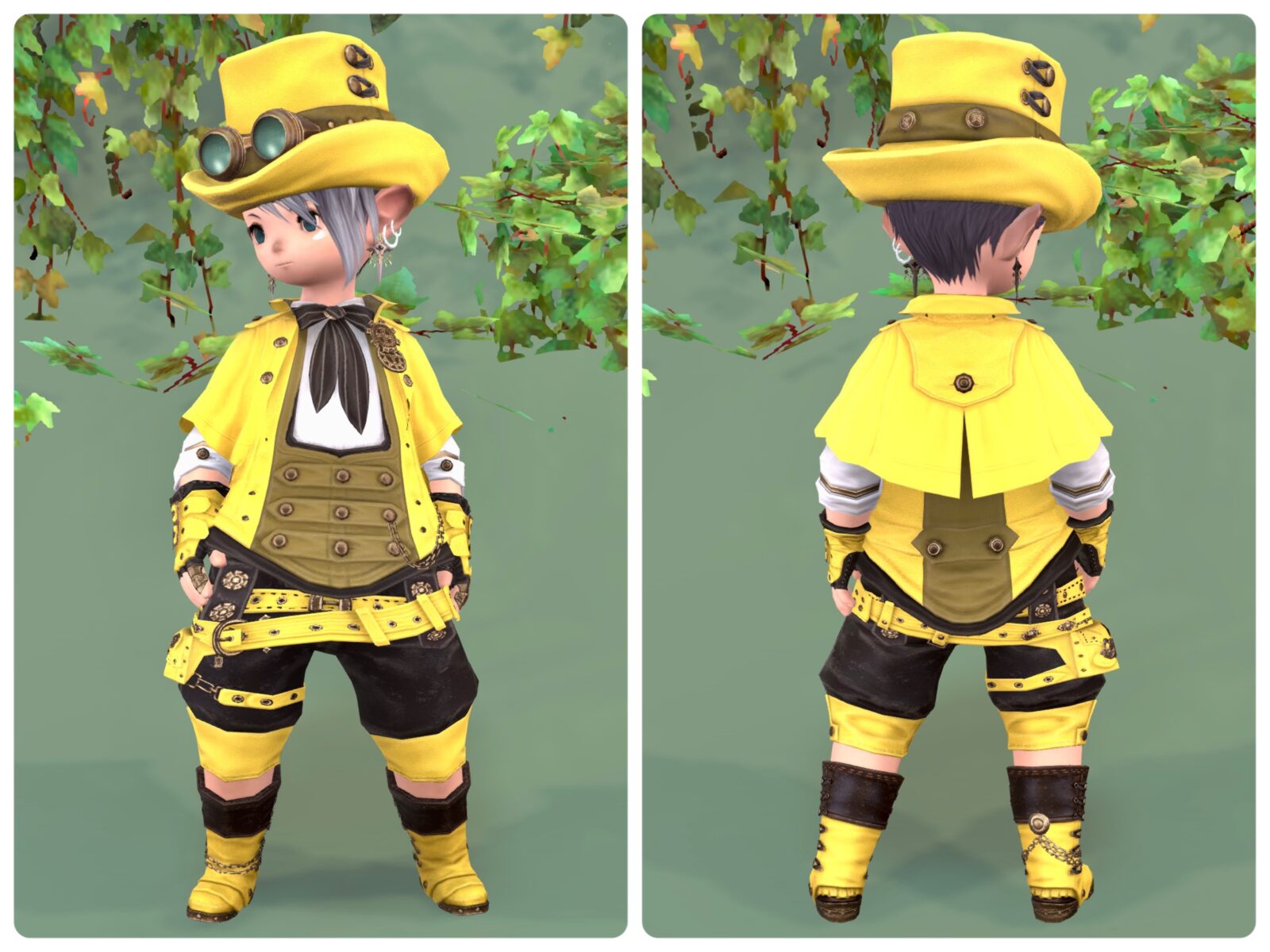 Marsh Green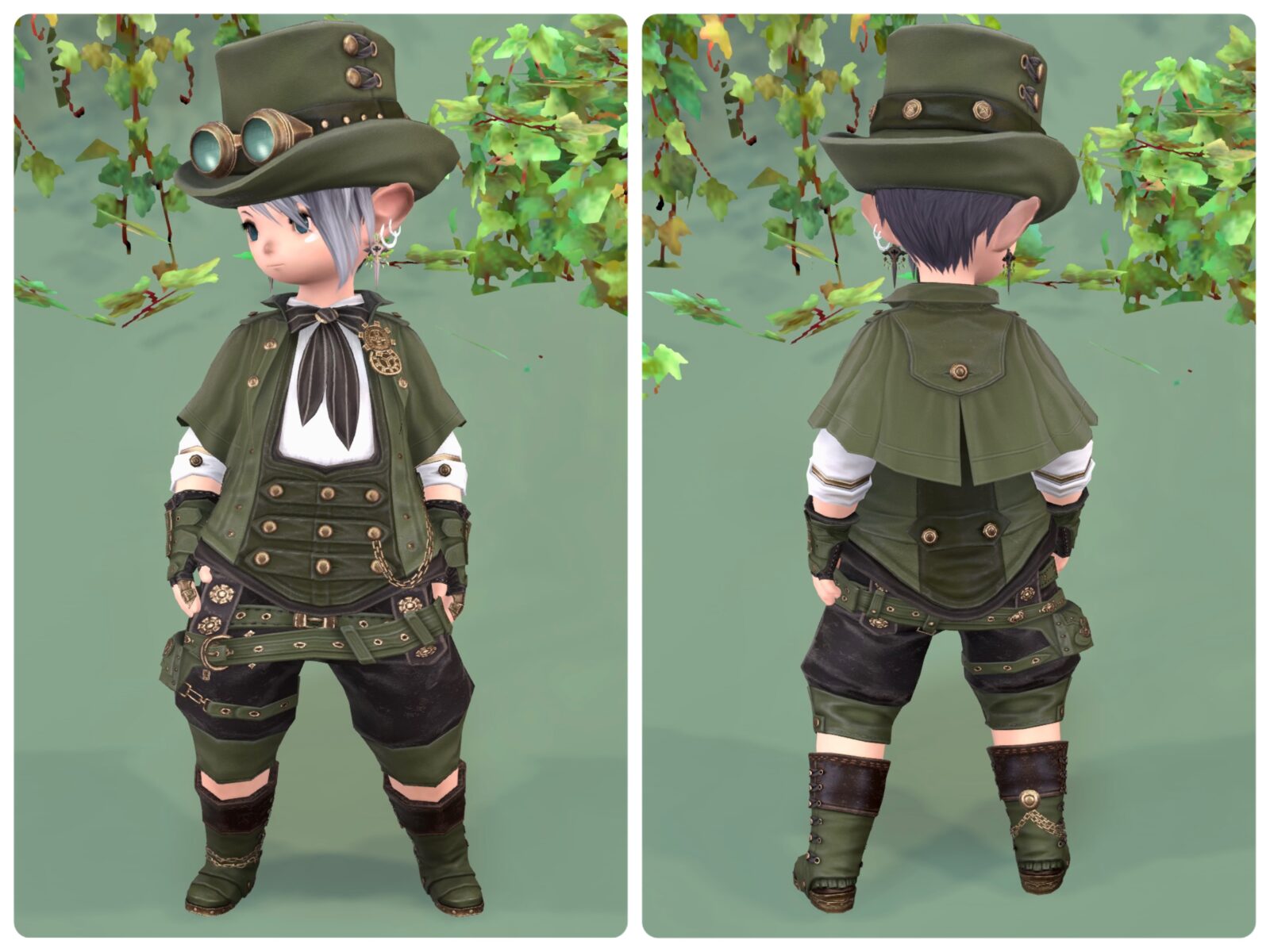 Kobold Brown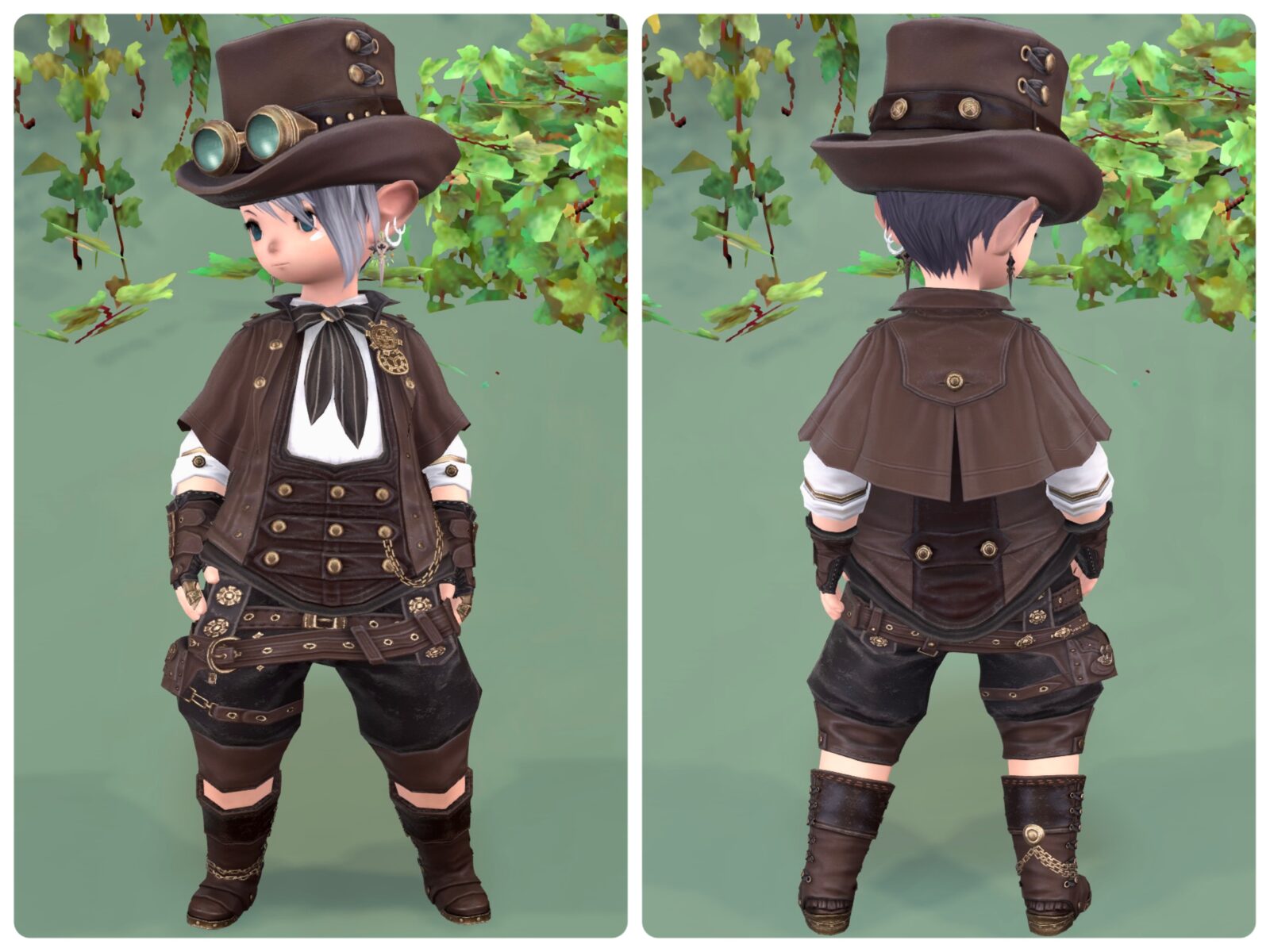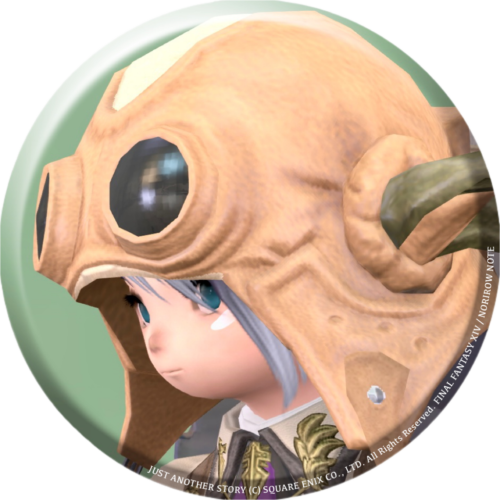 norirow
What's great about this is that it can be worn for all jobs!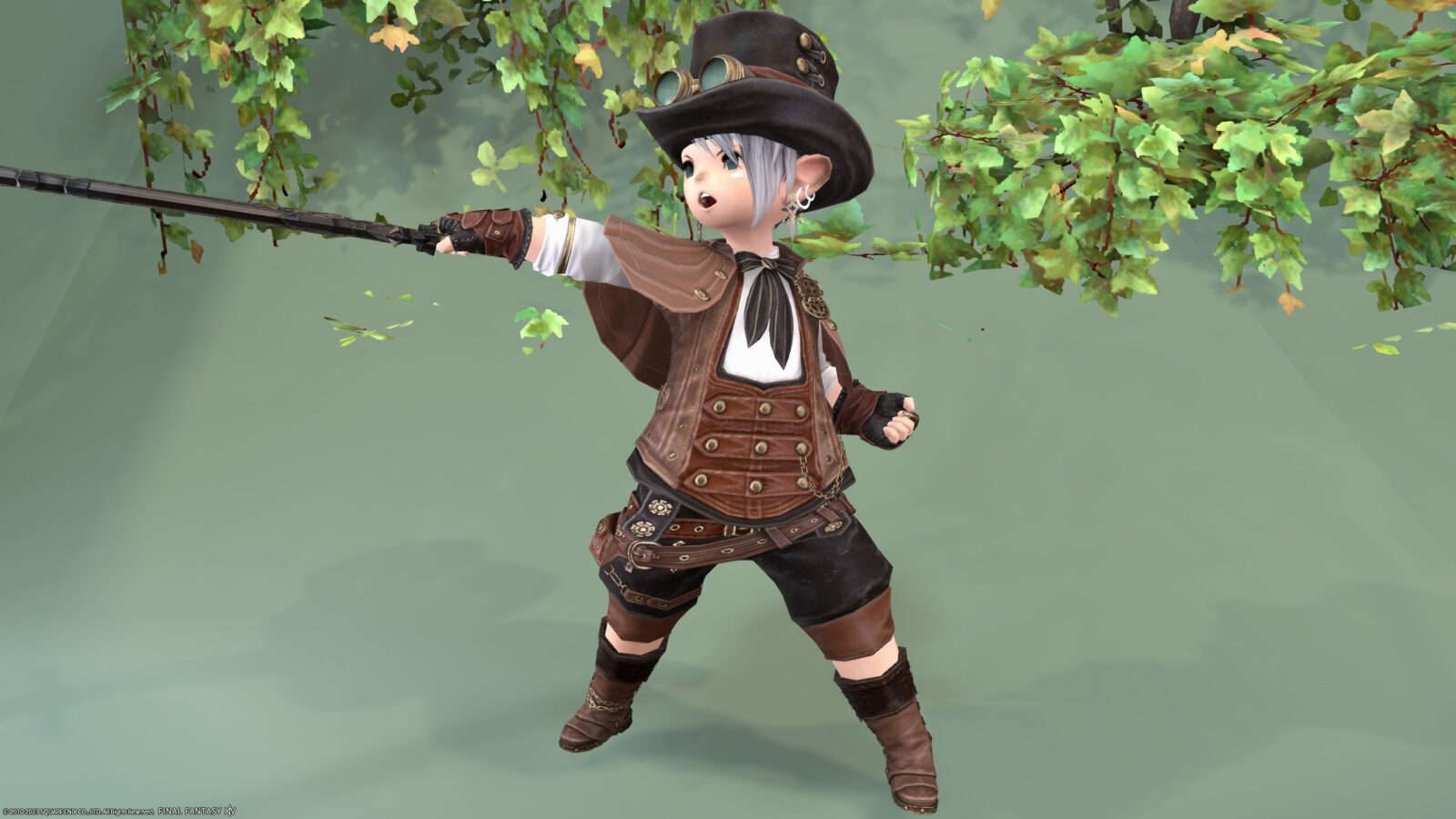 Sure, you change your main job around, so this will come in handy.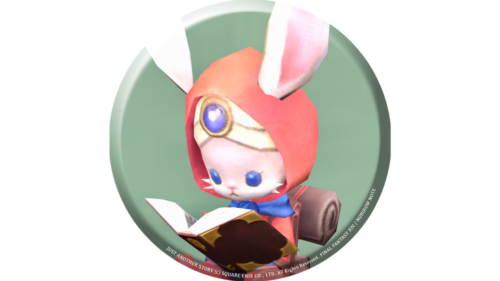 namingway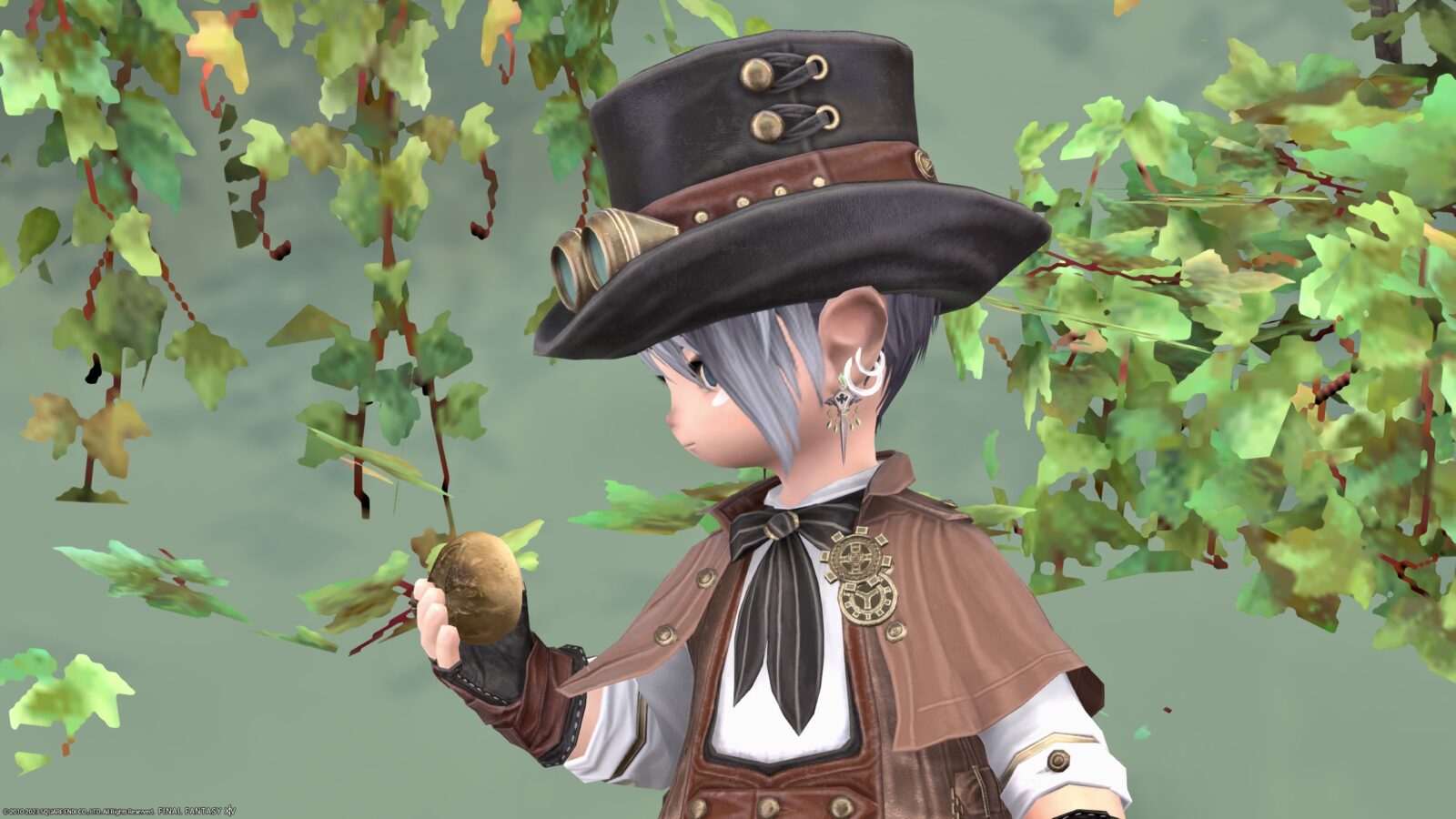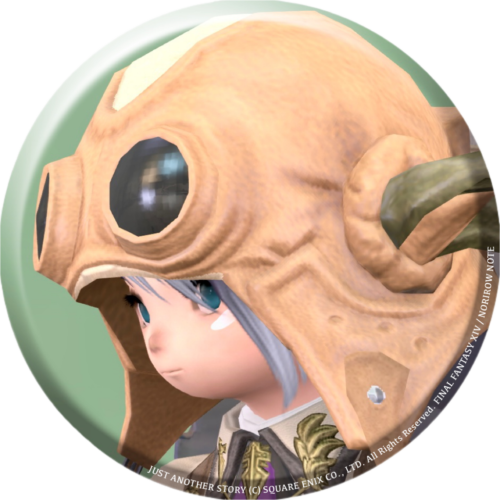 norirow
Ugh, I can't deny that… 💦
▼ I recorded a video of the movement!
So, that's it for the record of the Steampunk Attire "Baronial Attire" available at The island sanctuary!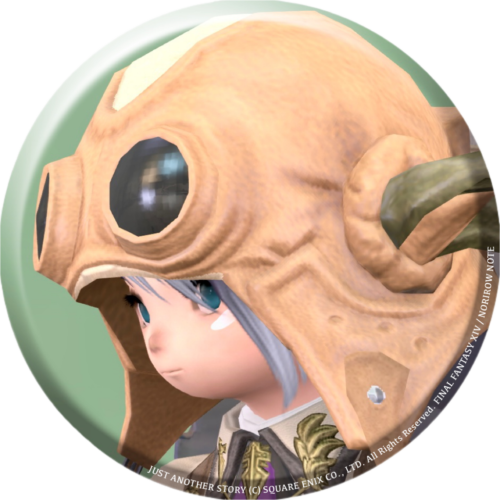 norirow
After all this is the best!
♦♦♦
Related records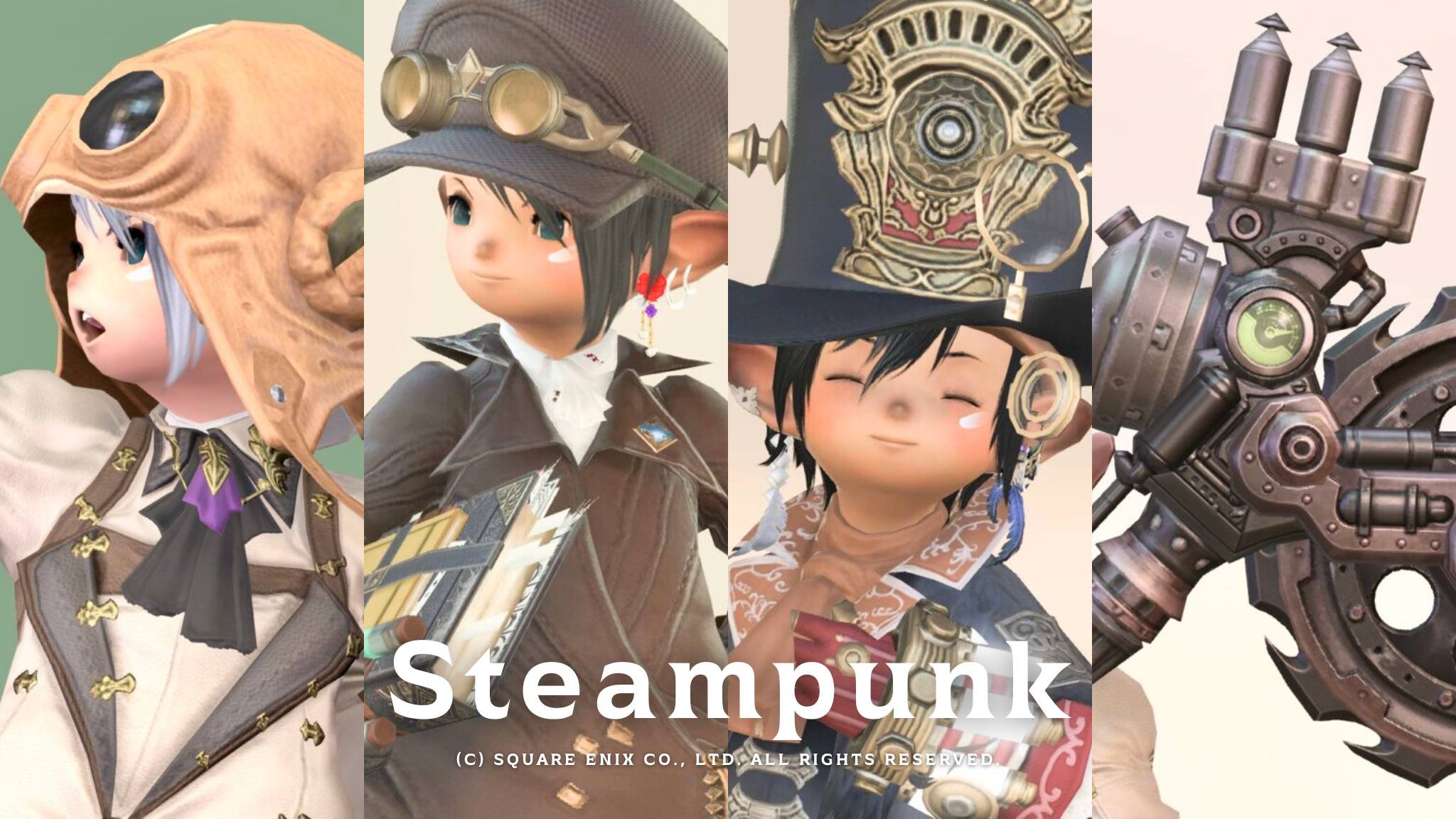 Steampunk
There are various items that look like steampunk! / スチームパンクっぽいアイテムいろいろ!