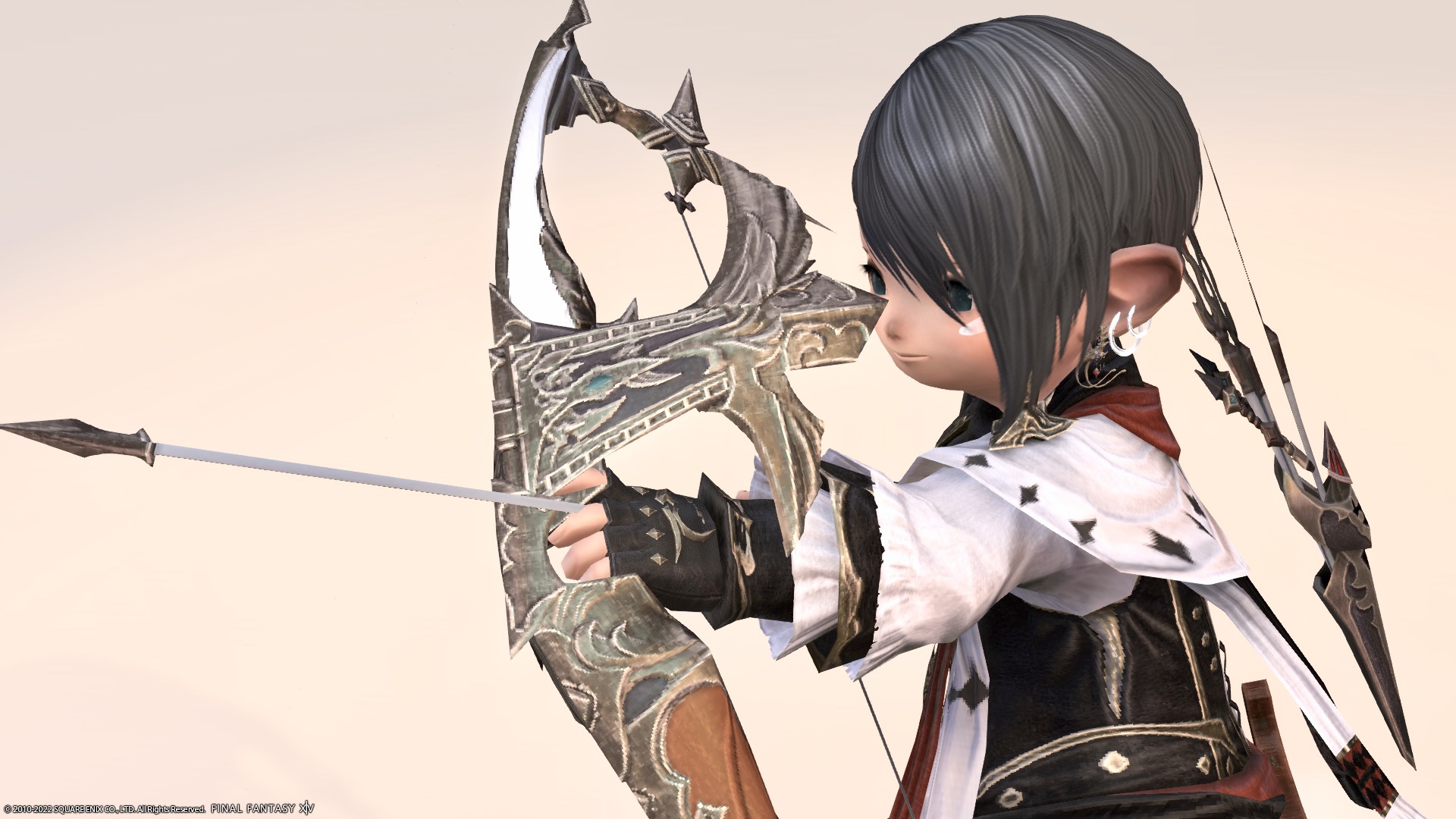 This is a record of the bard's AF5 (Lv89) weapon "Perseus's Bow".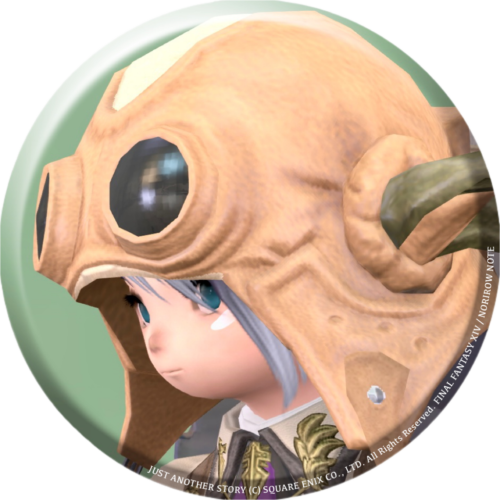 norirow
Oh, it's a bow that opens in a strange way!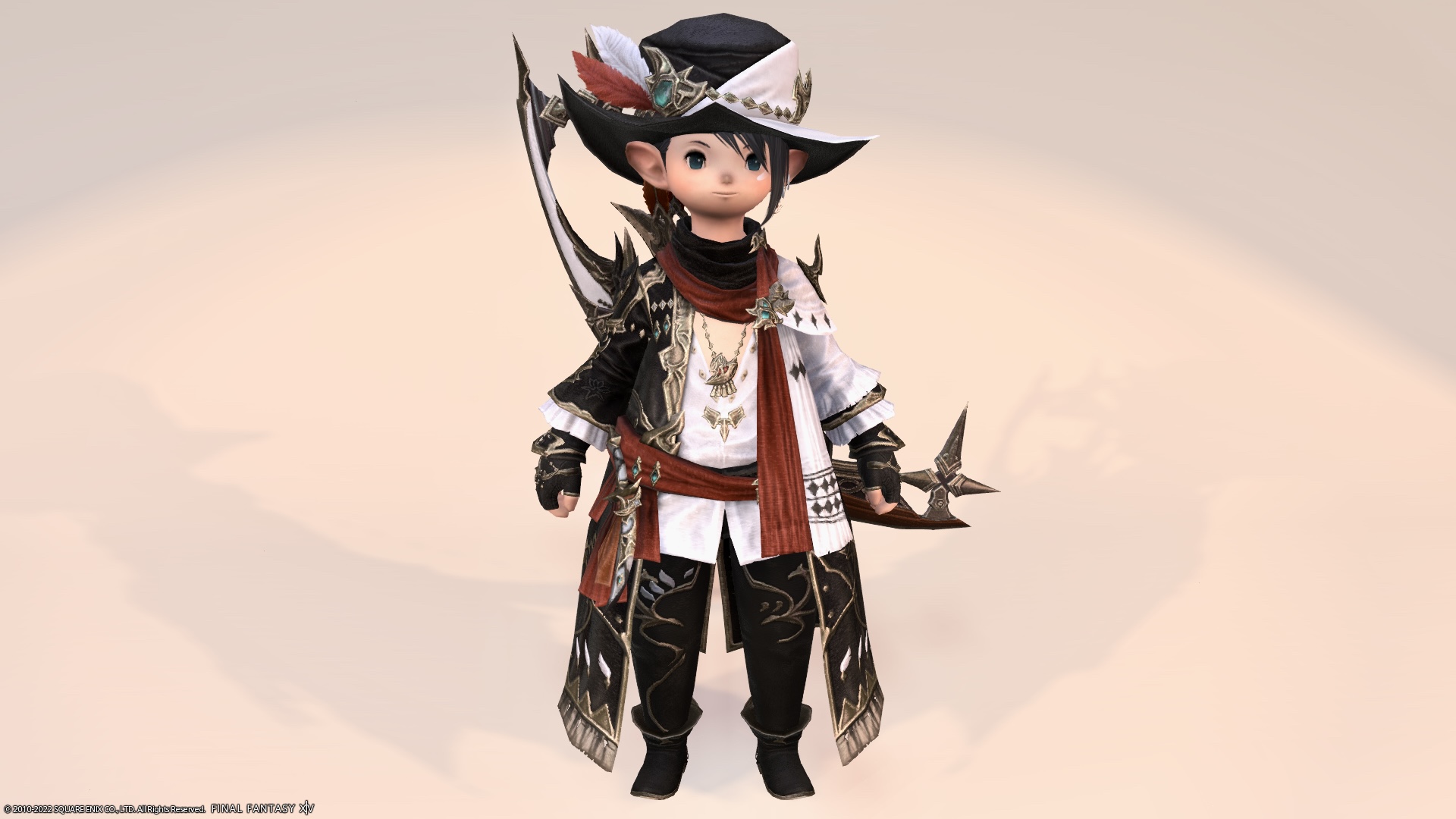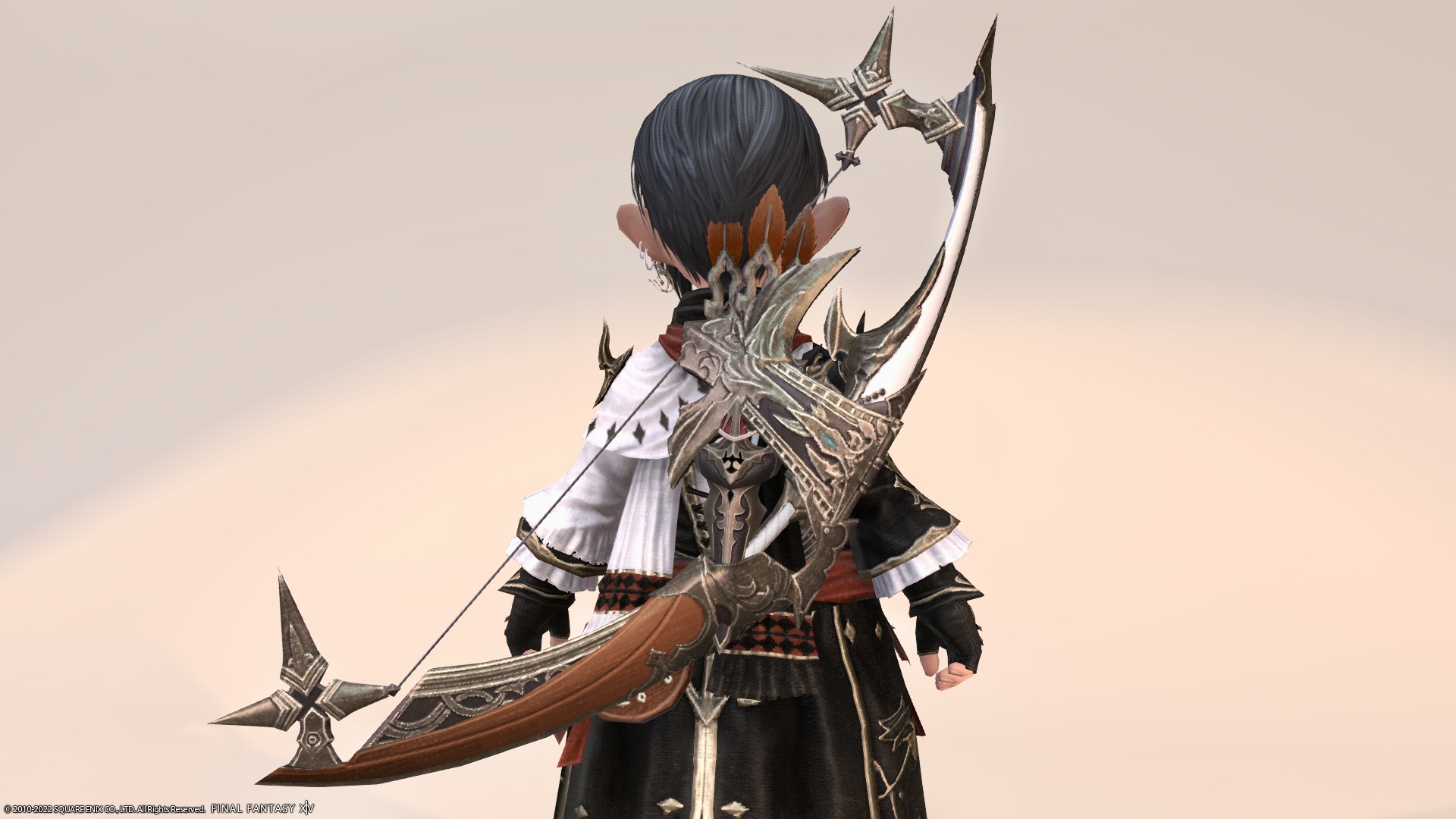 The state you carry on your back is also quite luxurious.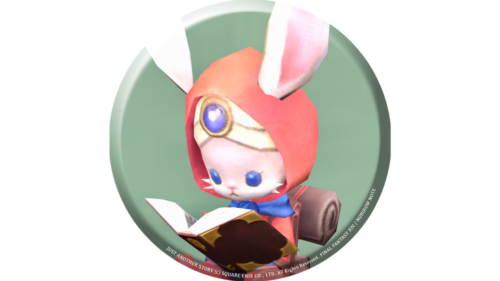 namingway
The decoration of the cloth on the top is kind of cool.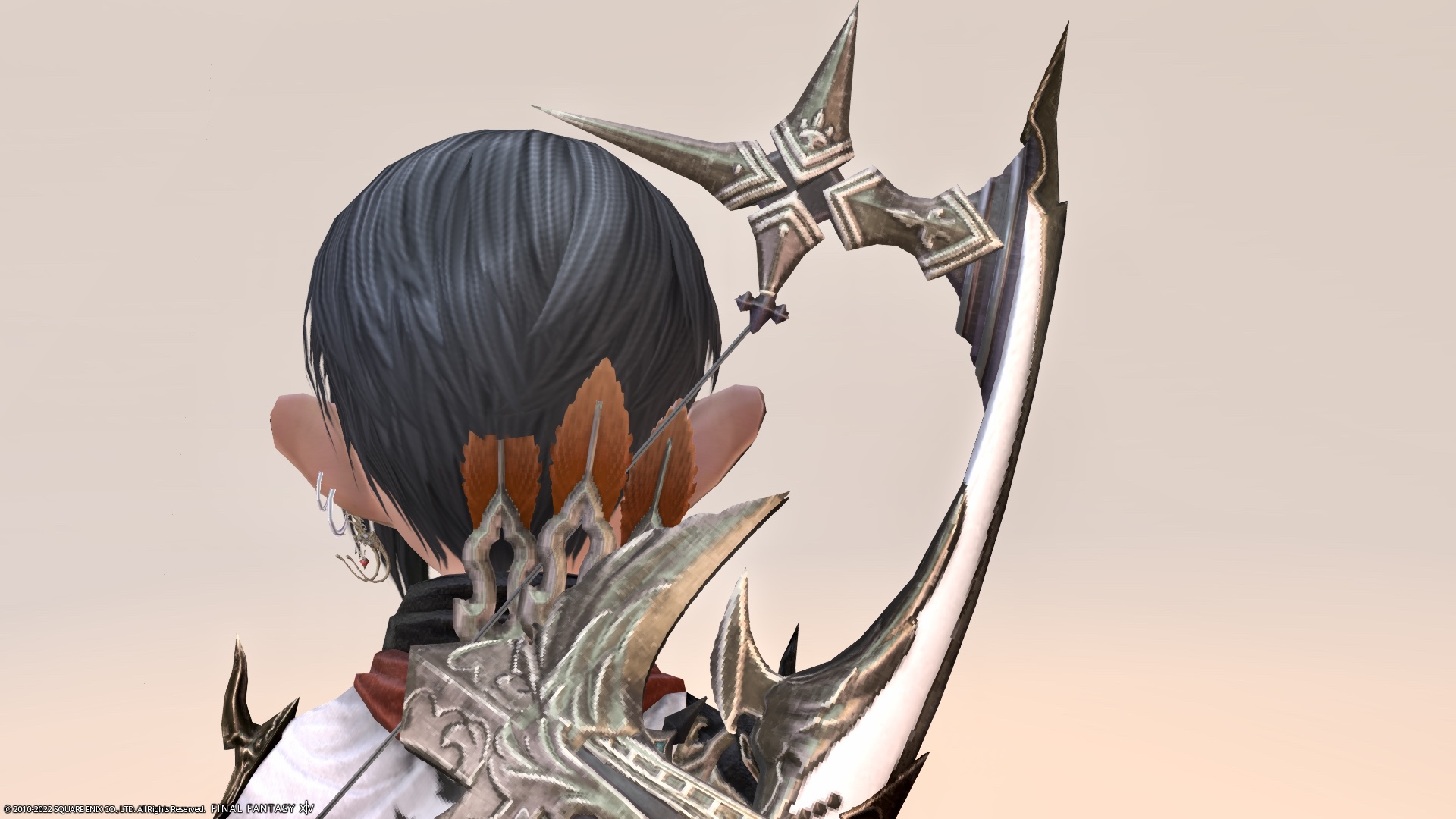 The lower part is made of wood, and combined with the metal decoration, it has a very venerable atmosphere.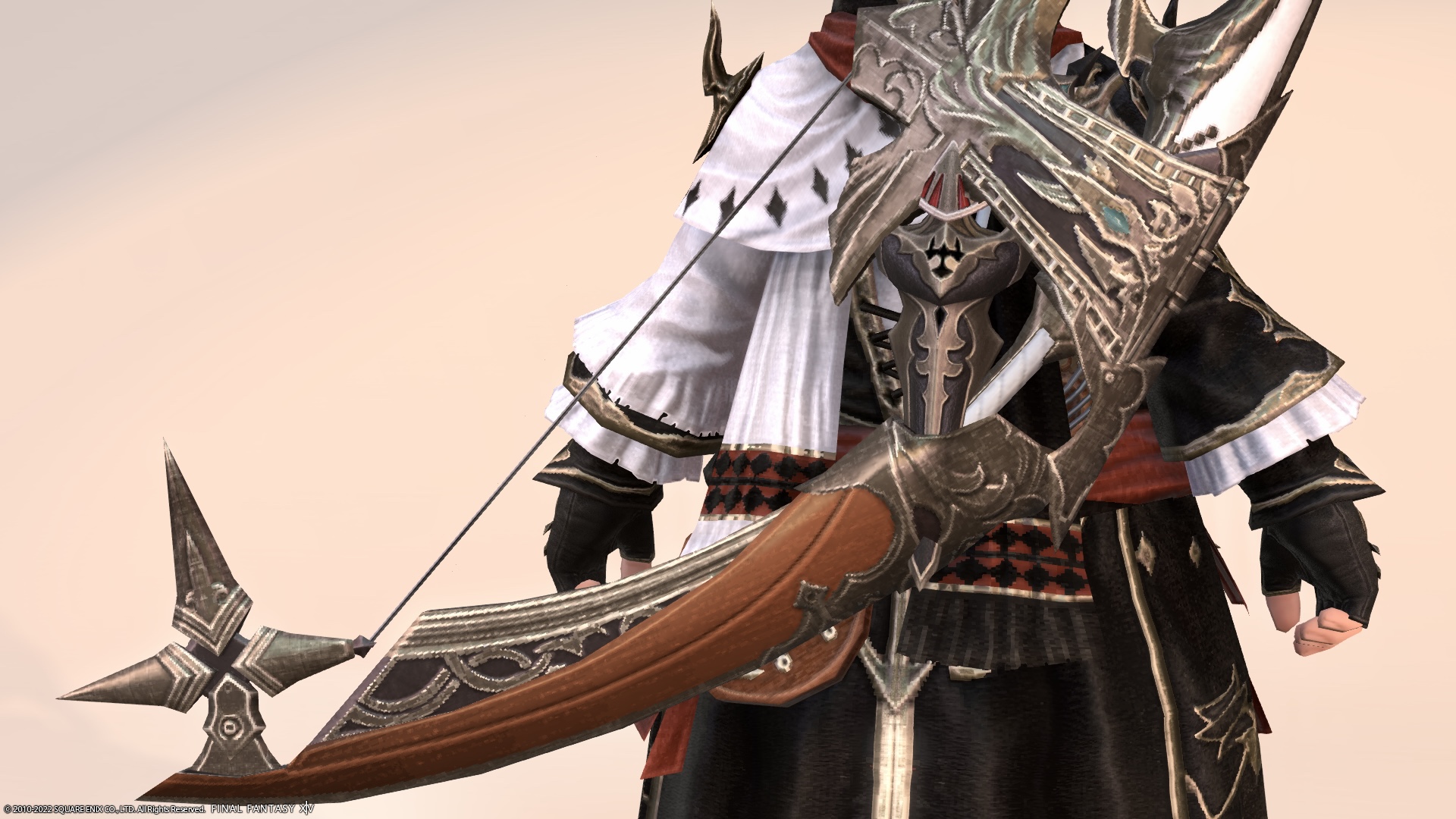 It will open when you hold it.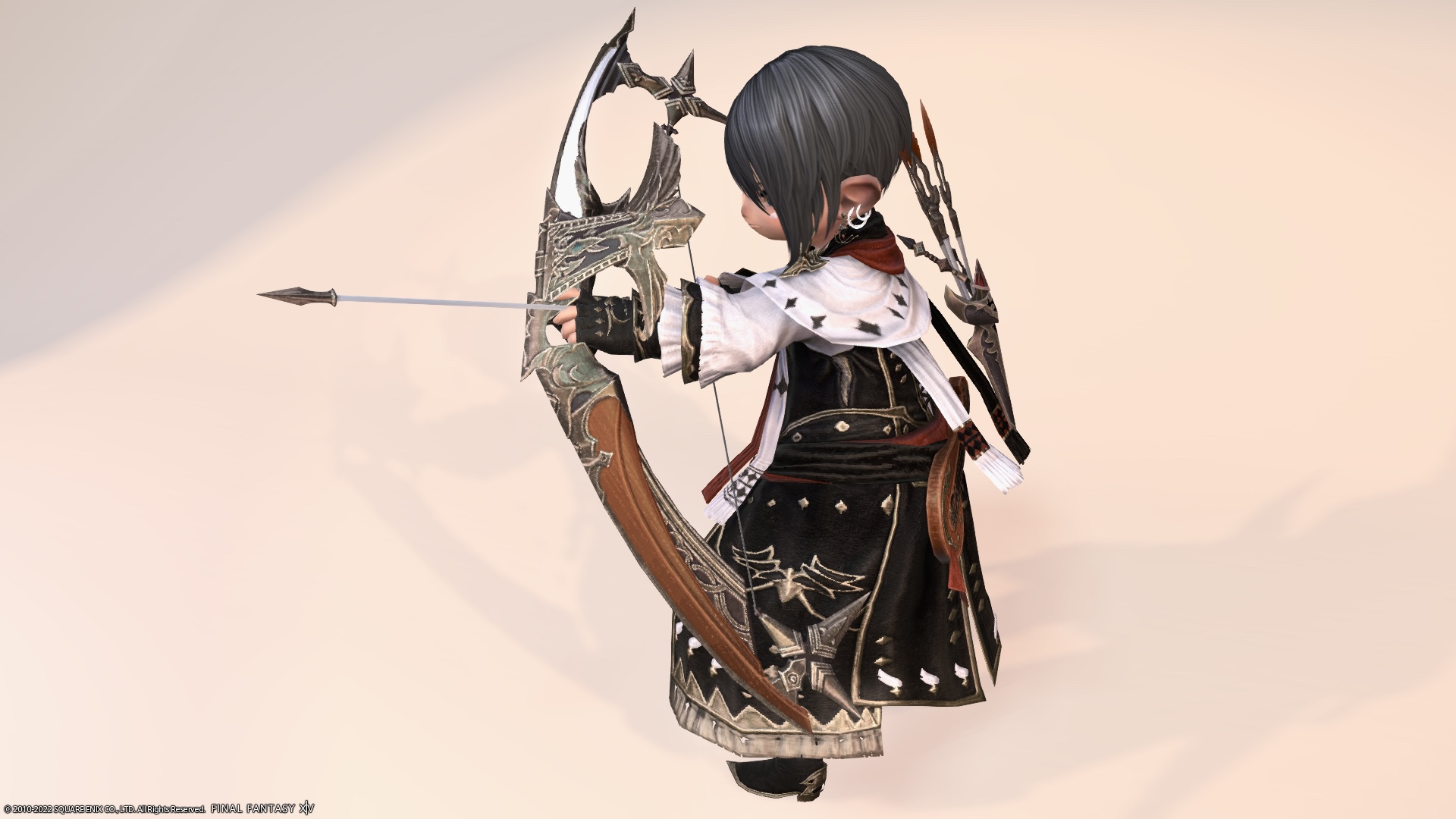 It's hard to see from the photo alone, but it's a strange gimmick bow that opens in a cross.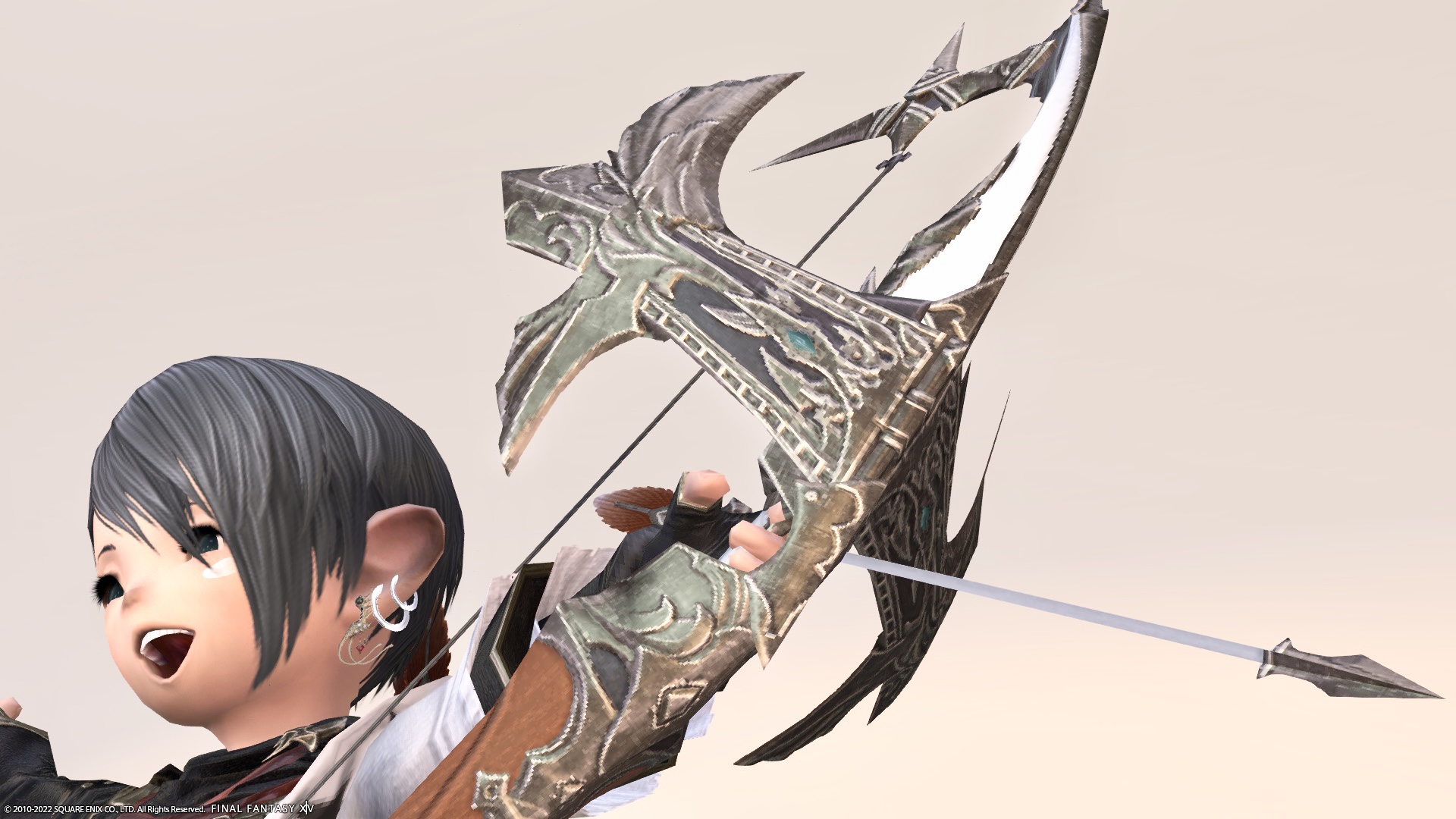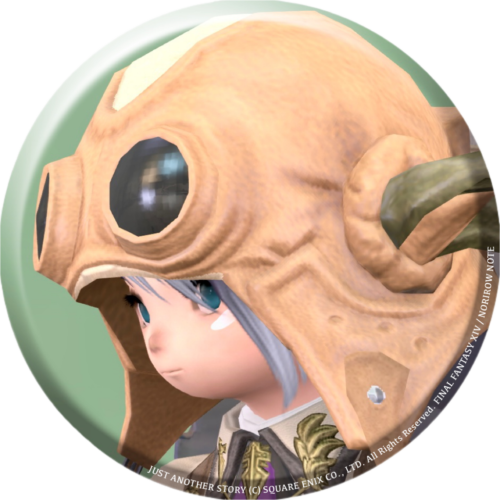 norirow
It's kind of like a shield, isn't it?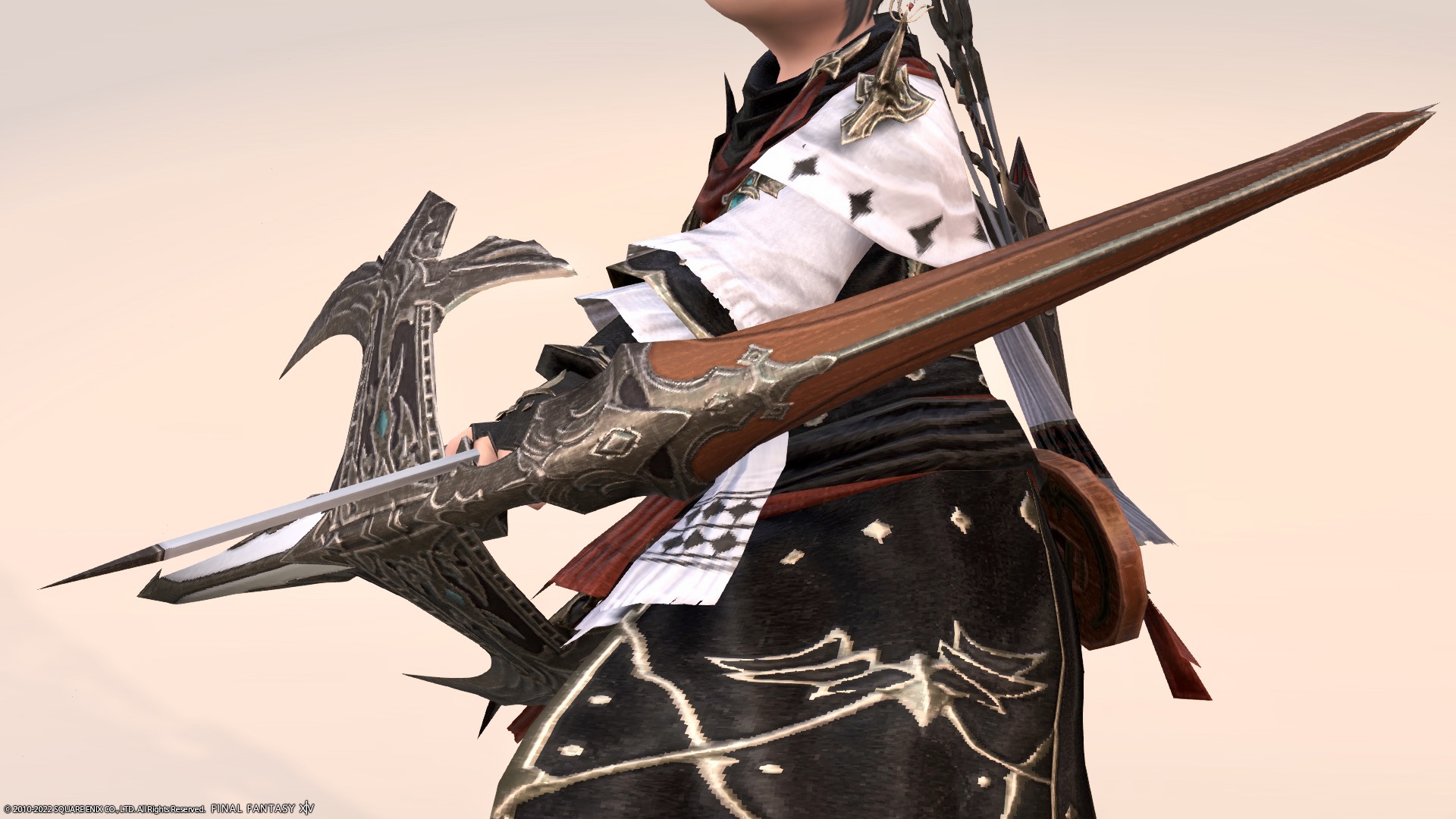 The quiver is short, is this the type that the arrow extends?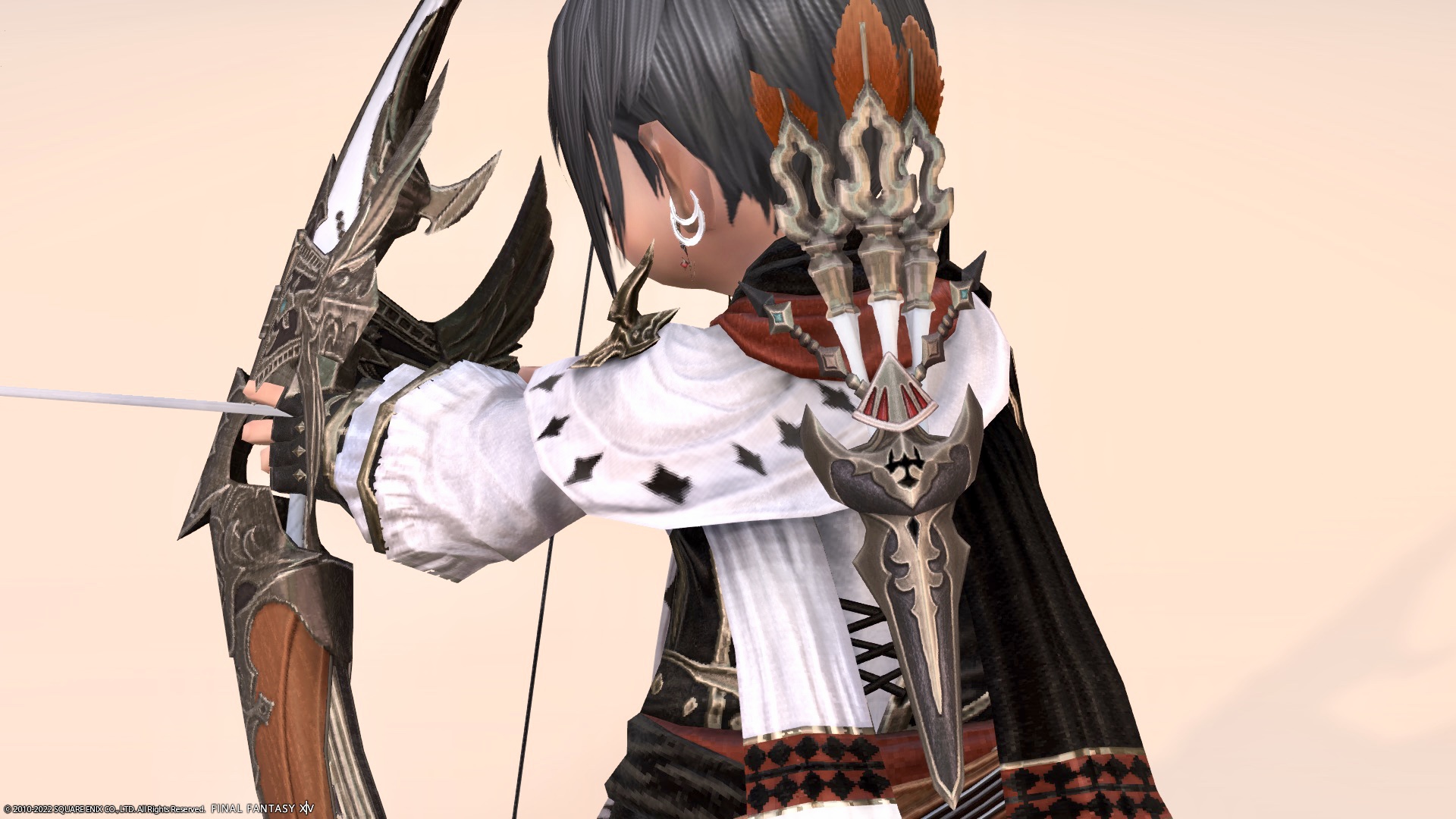 By the way, "Perseus" is the name of the hero of Greek mythology who defeated Medusa.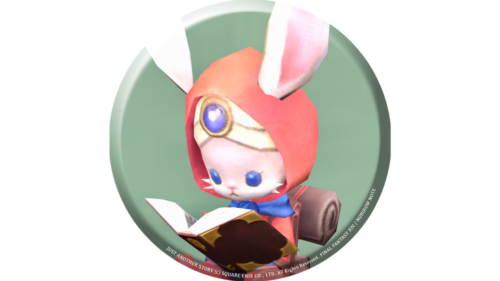 namingway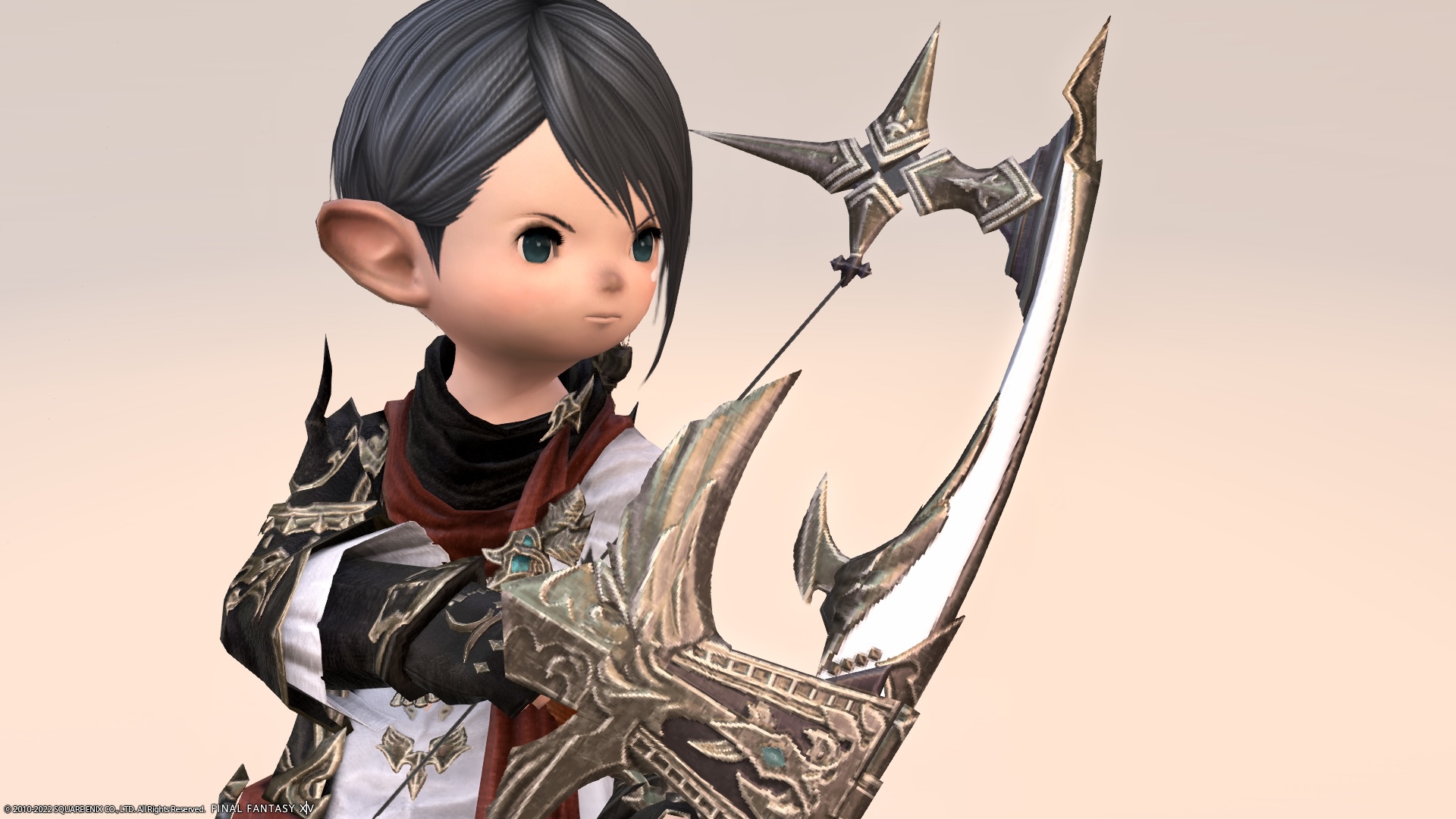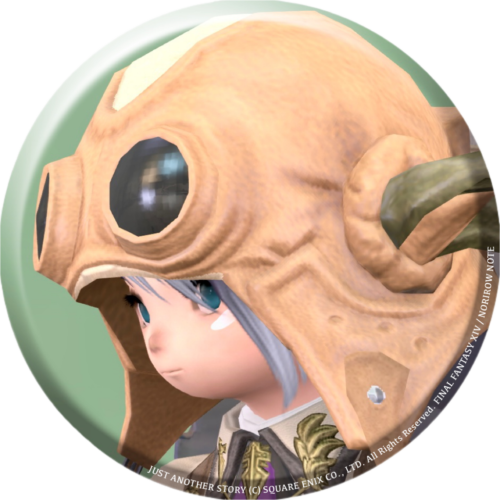 norirow
Oh, I see, so I wonder if it feels a bit like a shield?
※ There is an anecdote that Perseus defeated Medusa while looking at Medusa reflected on the shield. (Because it becomes a stone when you see Medusa's eyes)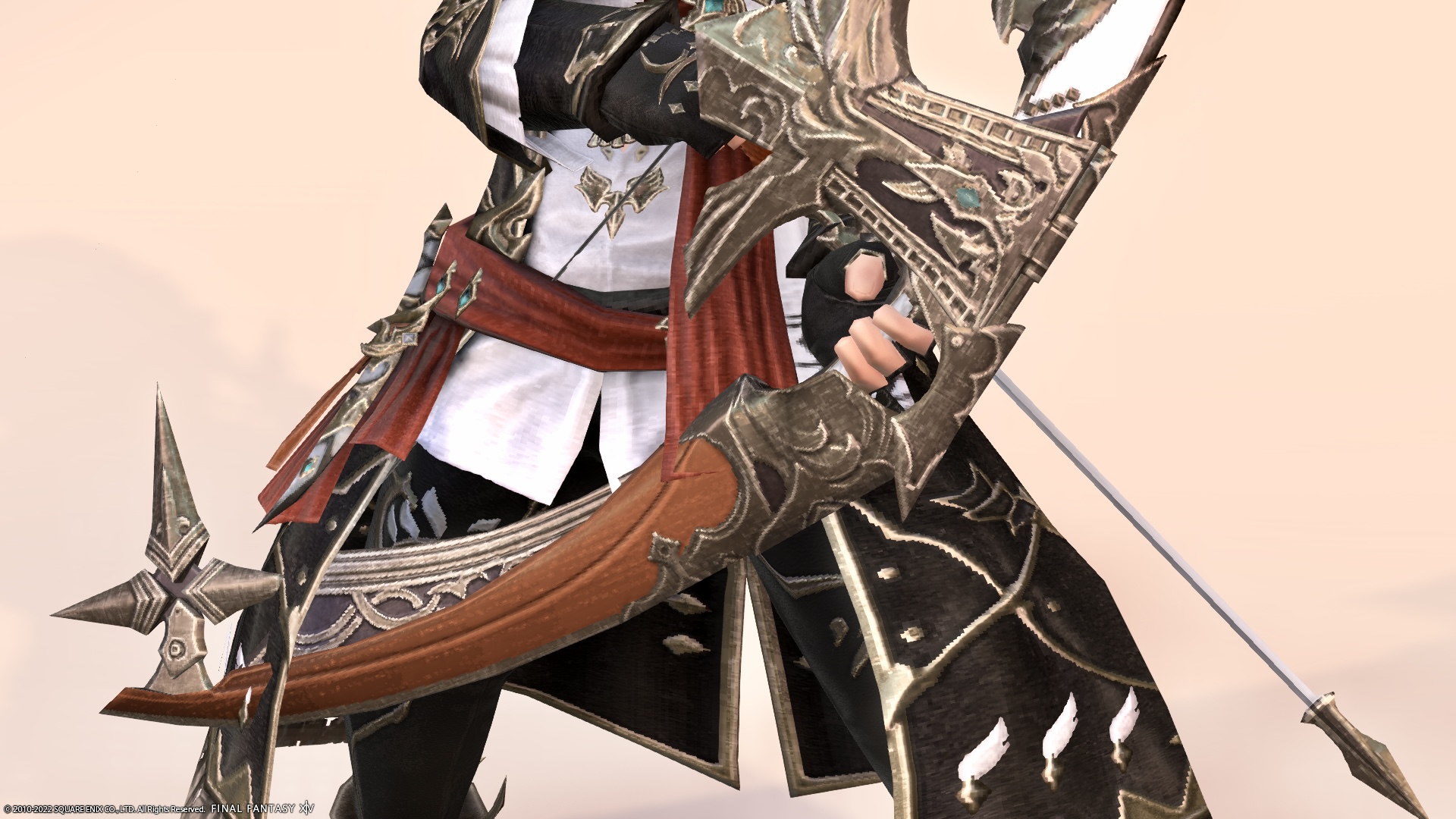 In addition, this "Perseus's Bow" should be available somewhere if you proceed with the story of the Endwalker edition.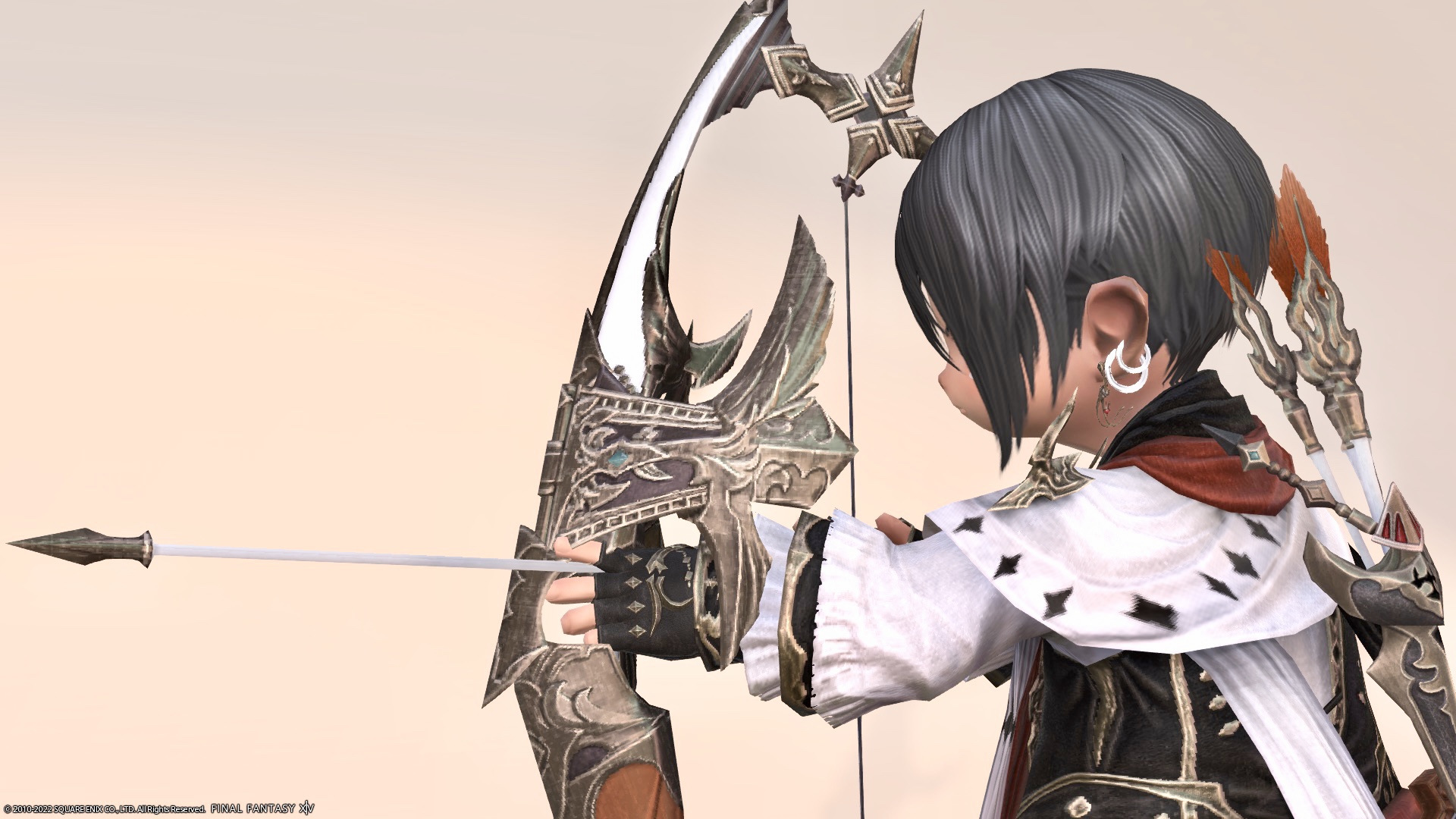 Dyeing pattern
Also, if you clear the roll quest of Physical Ranged DPS of Endwalker, you will be able to dye.
Original Color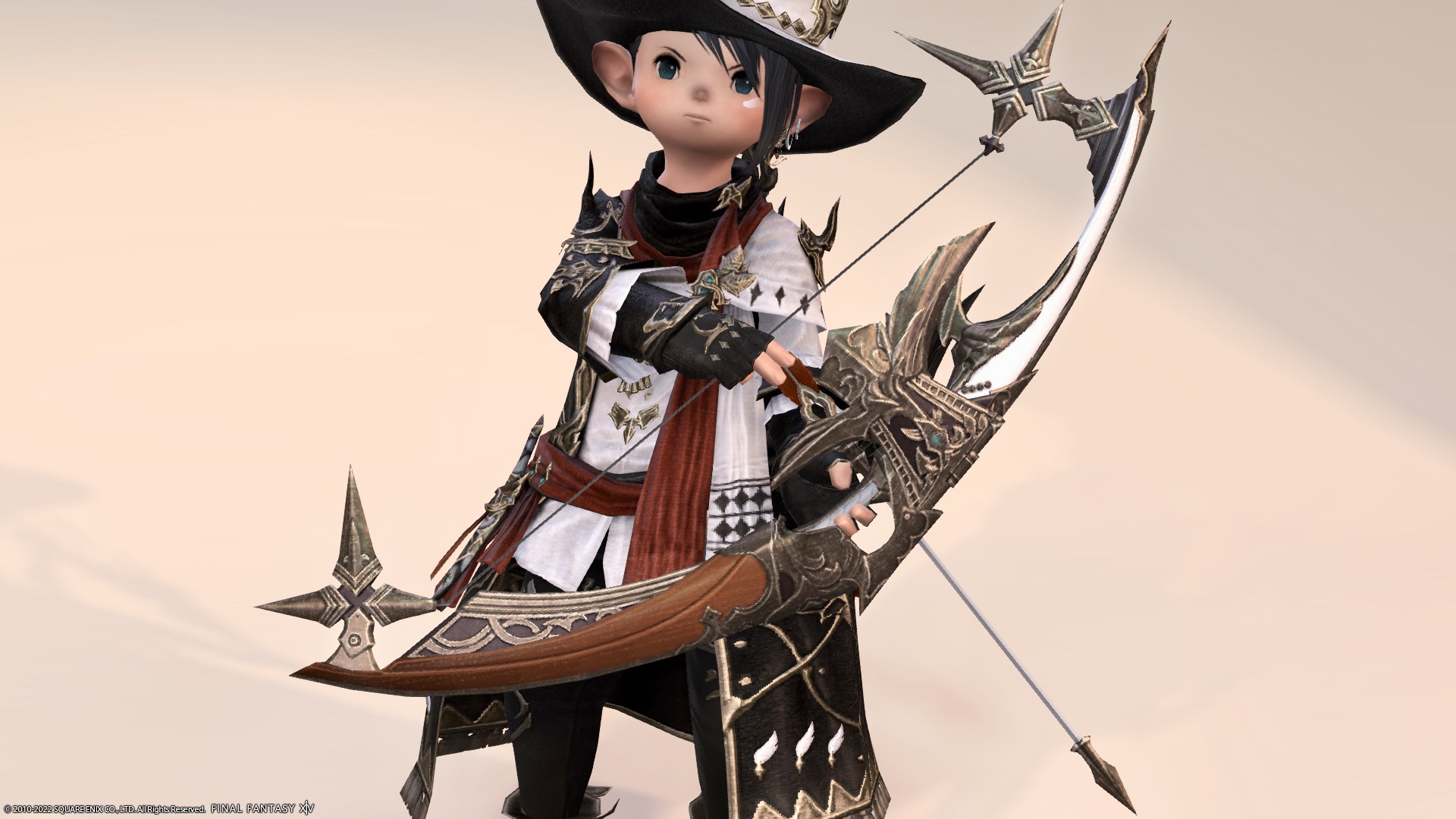 Soot Black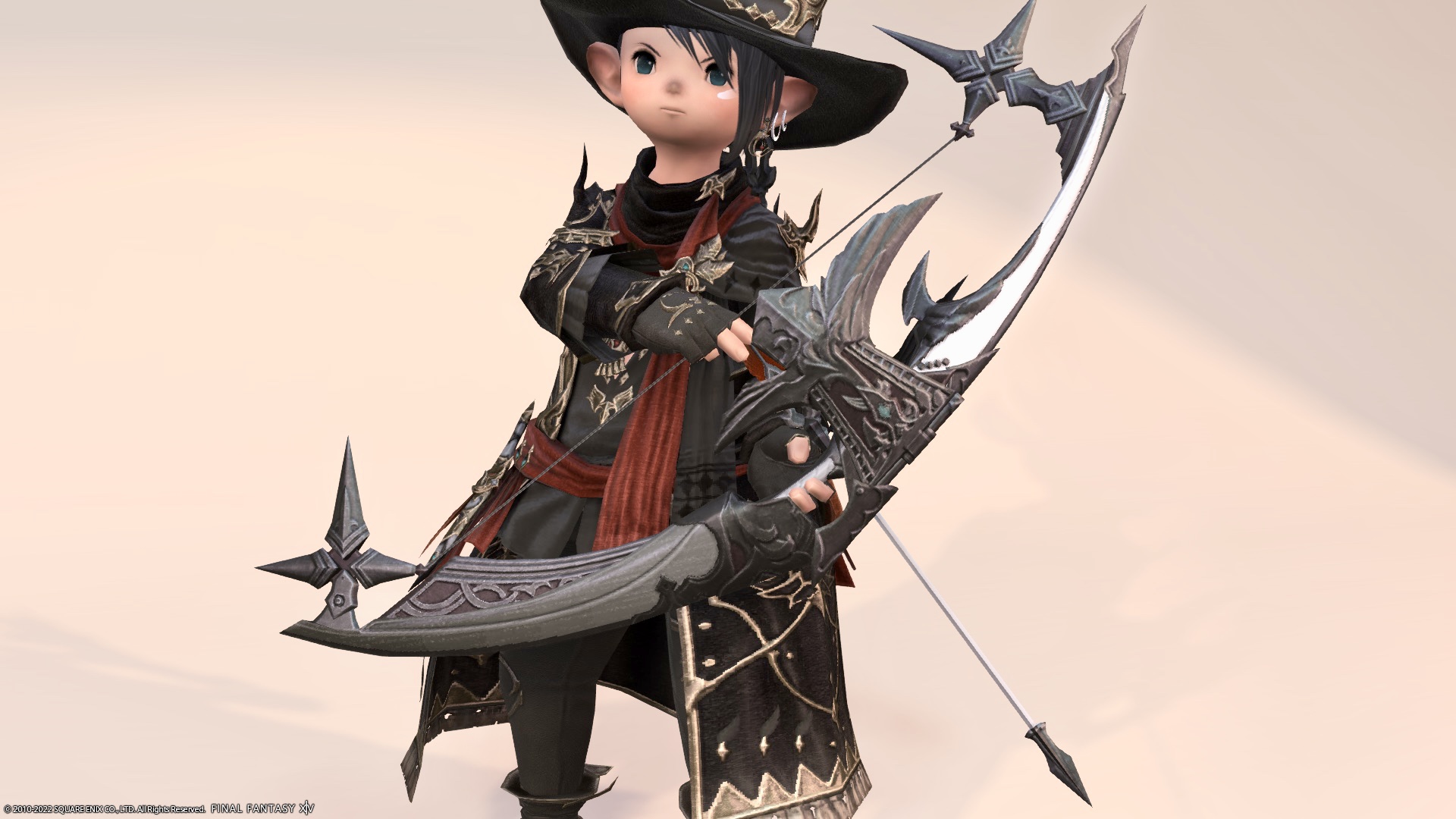 Dalamud Red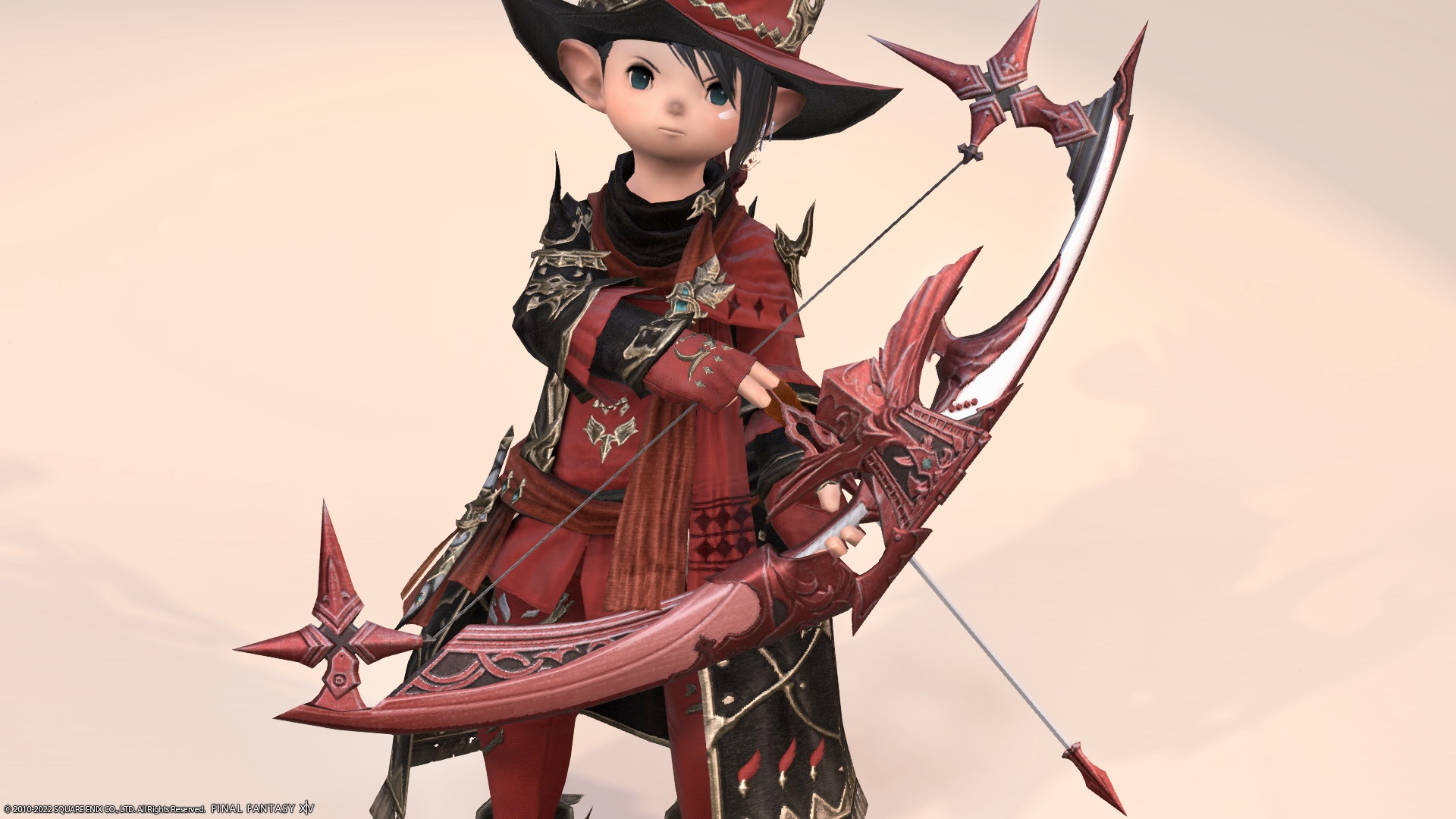 Honey Yellow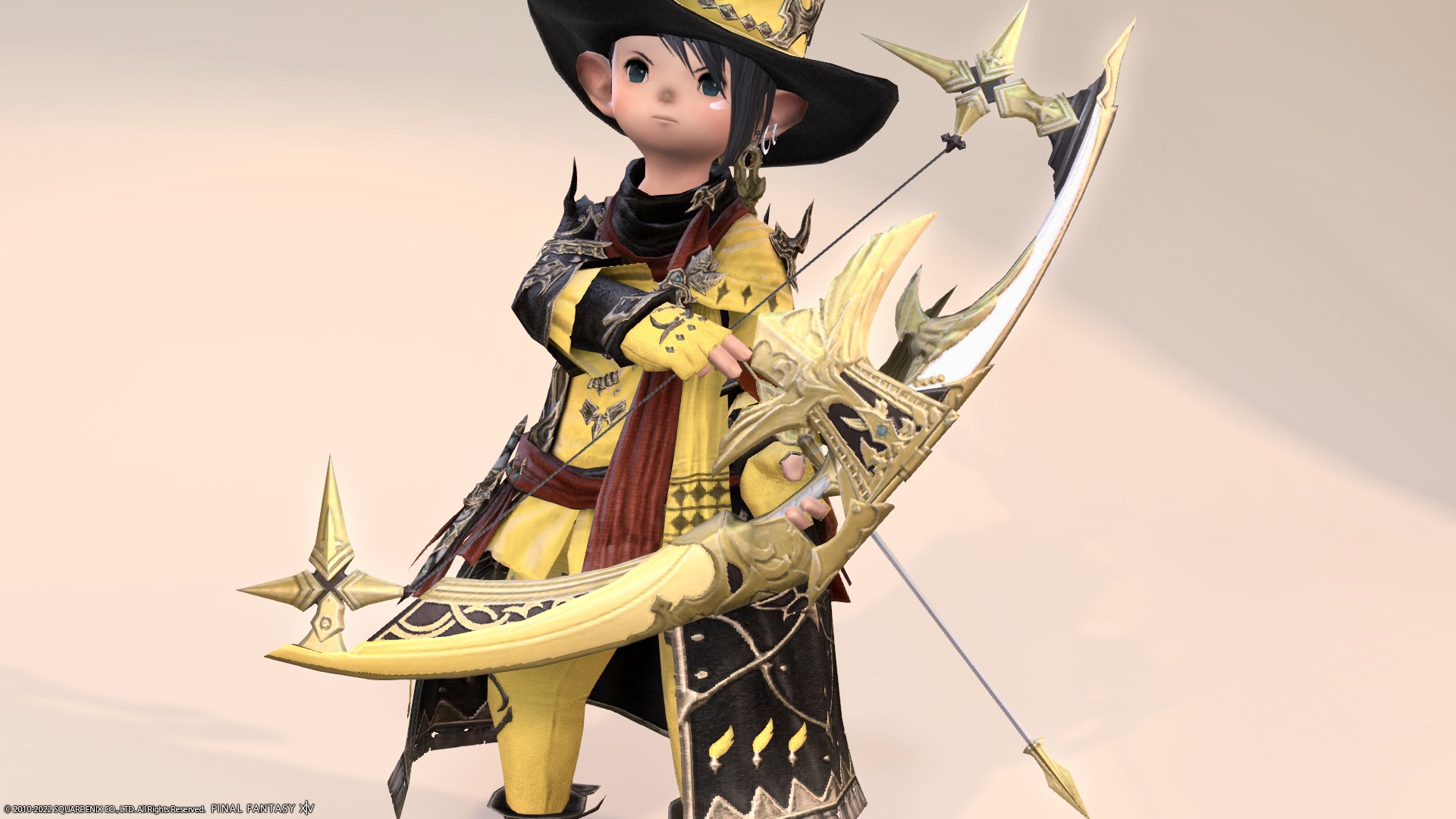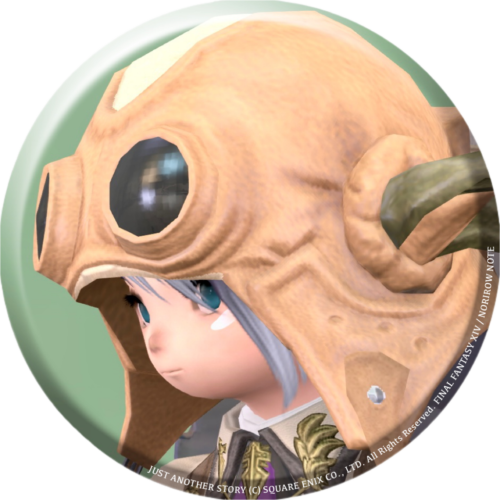 norirow
The color changes quite a bit, so you can enjoy various coordination ♪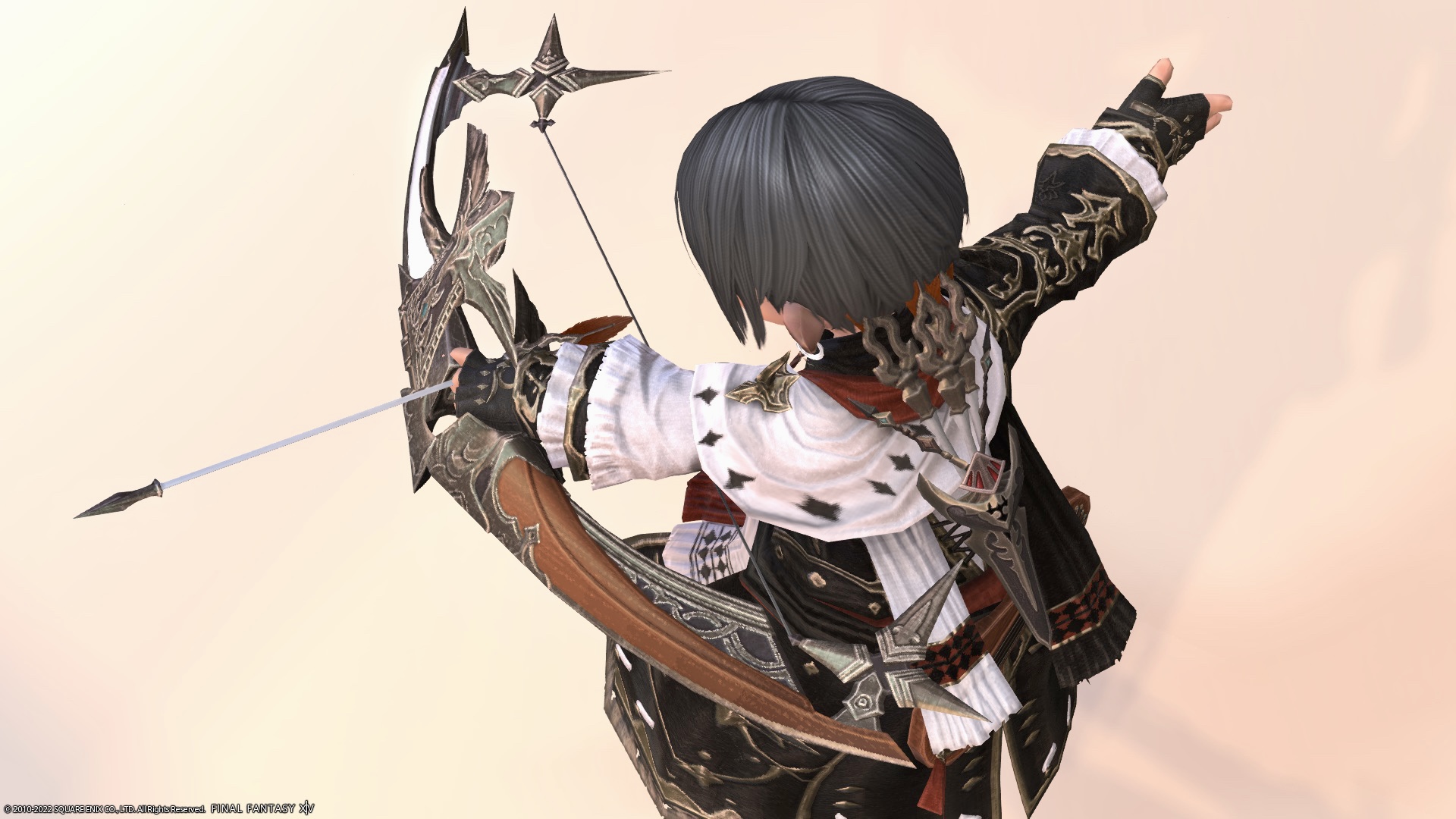 So, it was a record of the bard's AF5 weapon "Perseus's Bow".
▼ Check out the video to see how it opens in a cross!
Related records
Bard's successive AF weapons