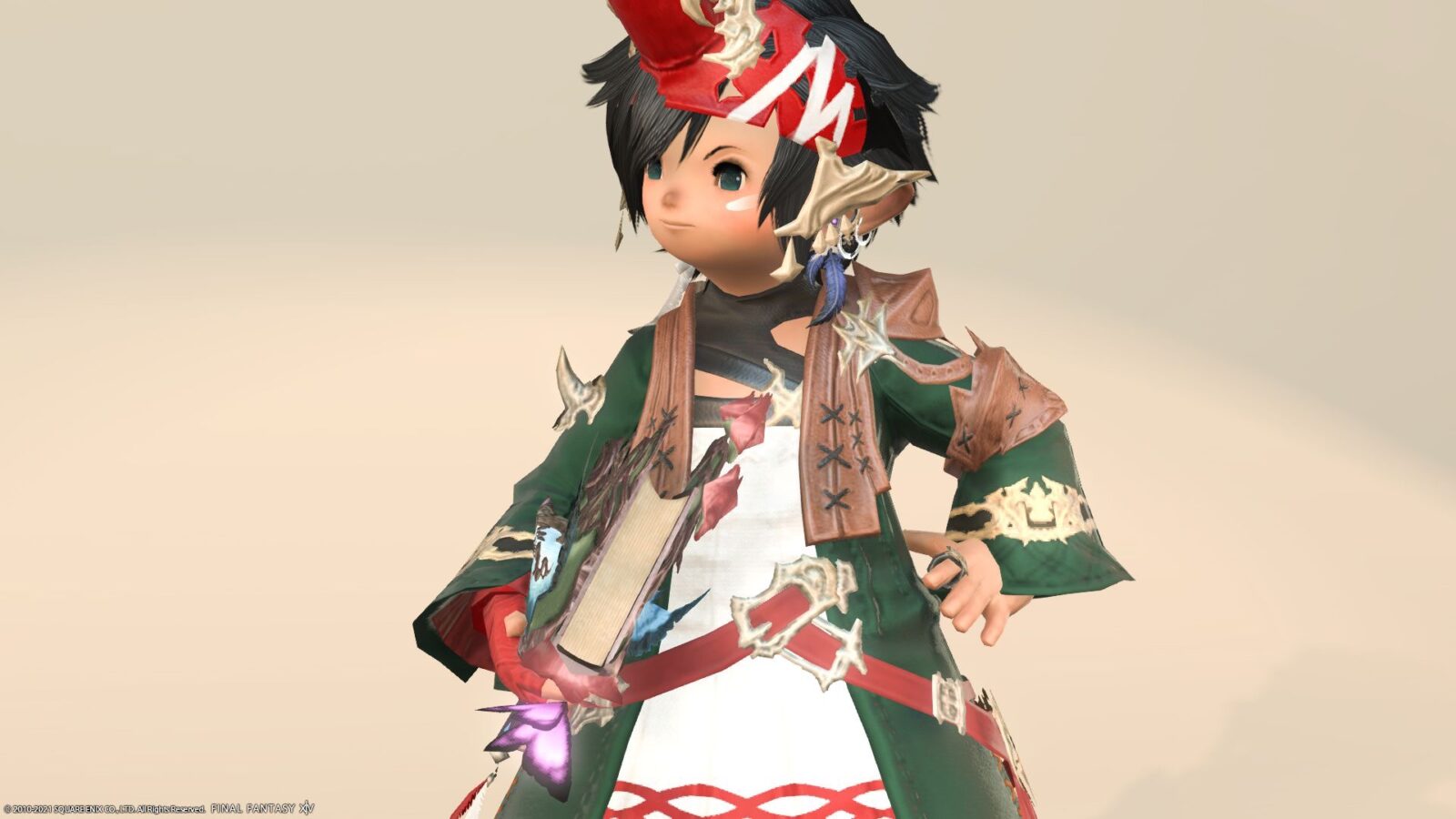 This is the "Summoner" series called "Vintage Equipment" in different colors of the summoner's AF1 equipment (equipment for Lv50 jobs).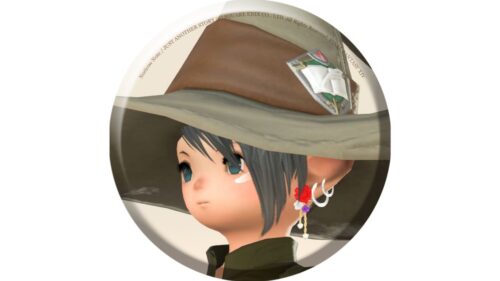 norirow
It's a darker color that is clearer overall than the "Evoker" series.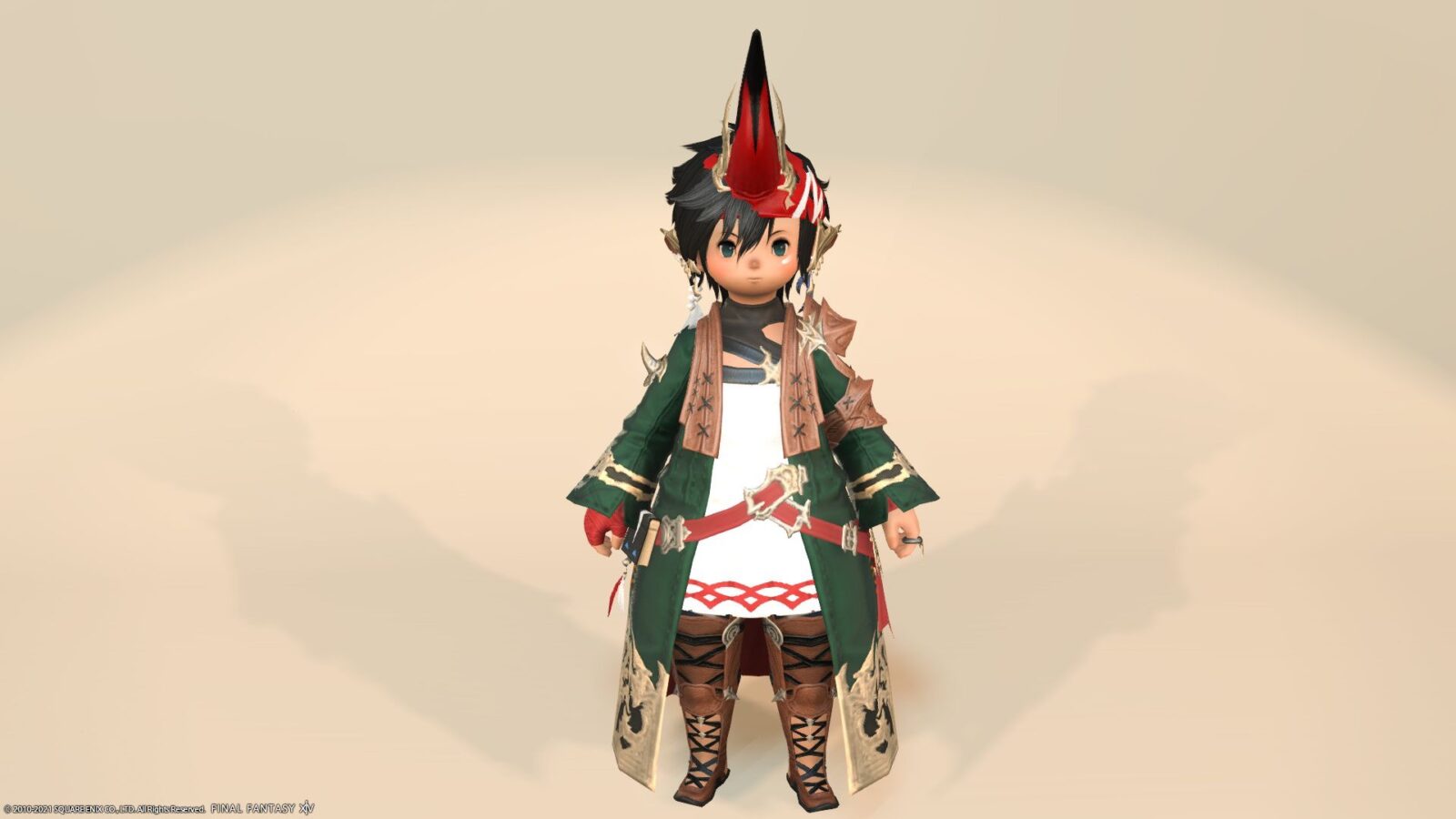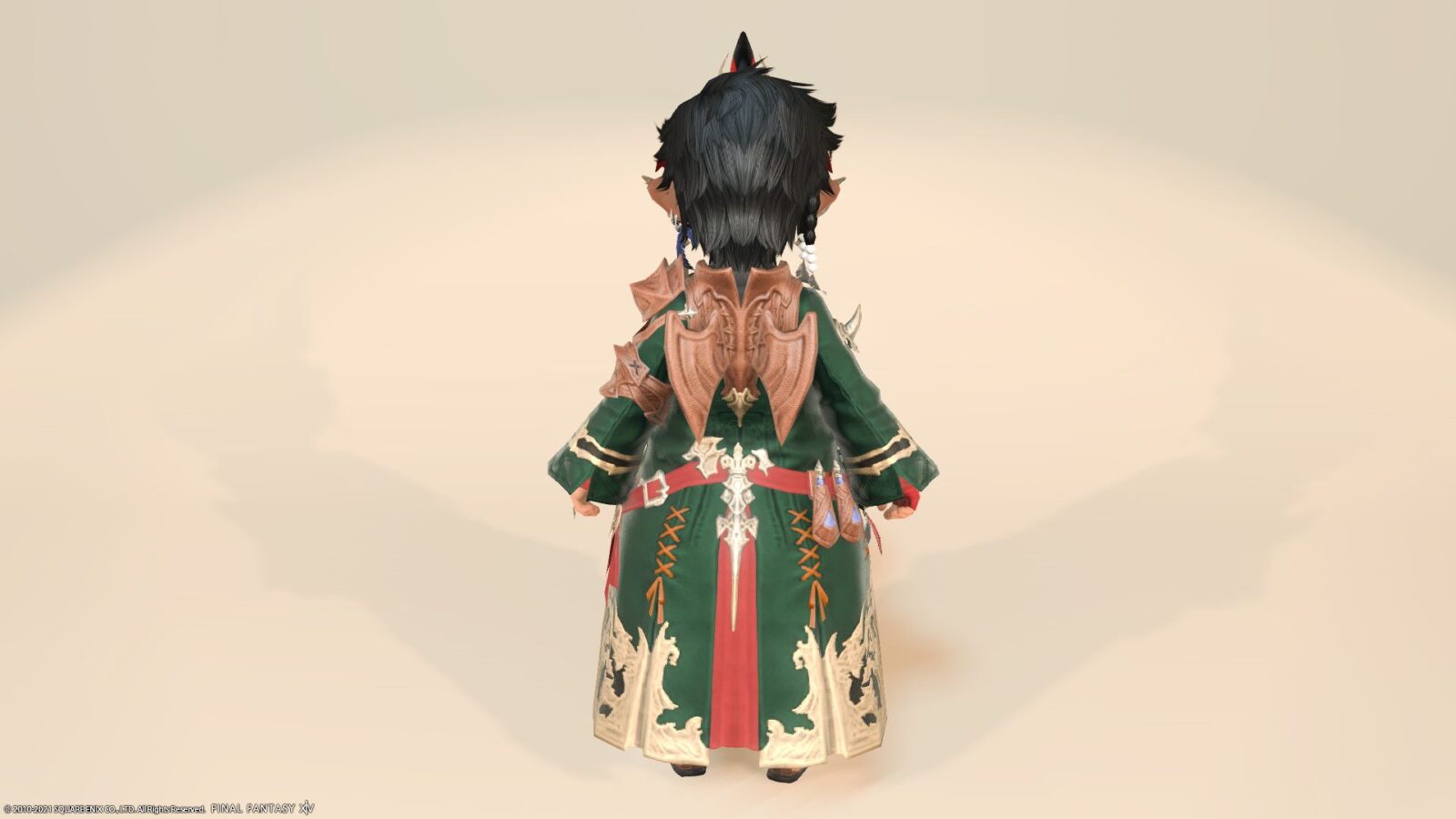 The color of the horn has changed to red.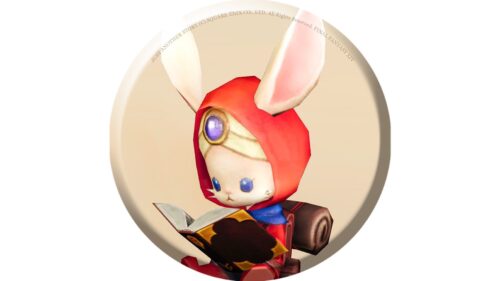 namingway
Summoner's Vintage Equipment "Summoner" series
These equipment can be obtained by clearing the Summoner's Job Quest Lv50.
The head equipment has horns that are characteristic of summoners, and has a very fashionable design.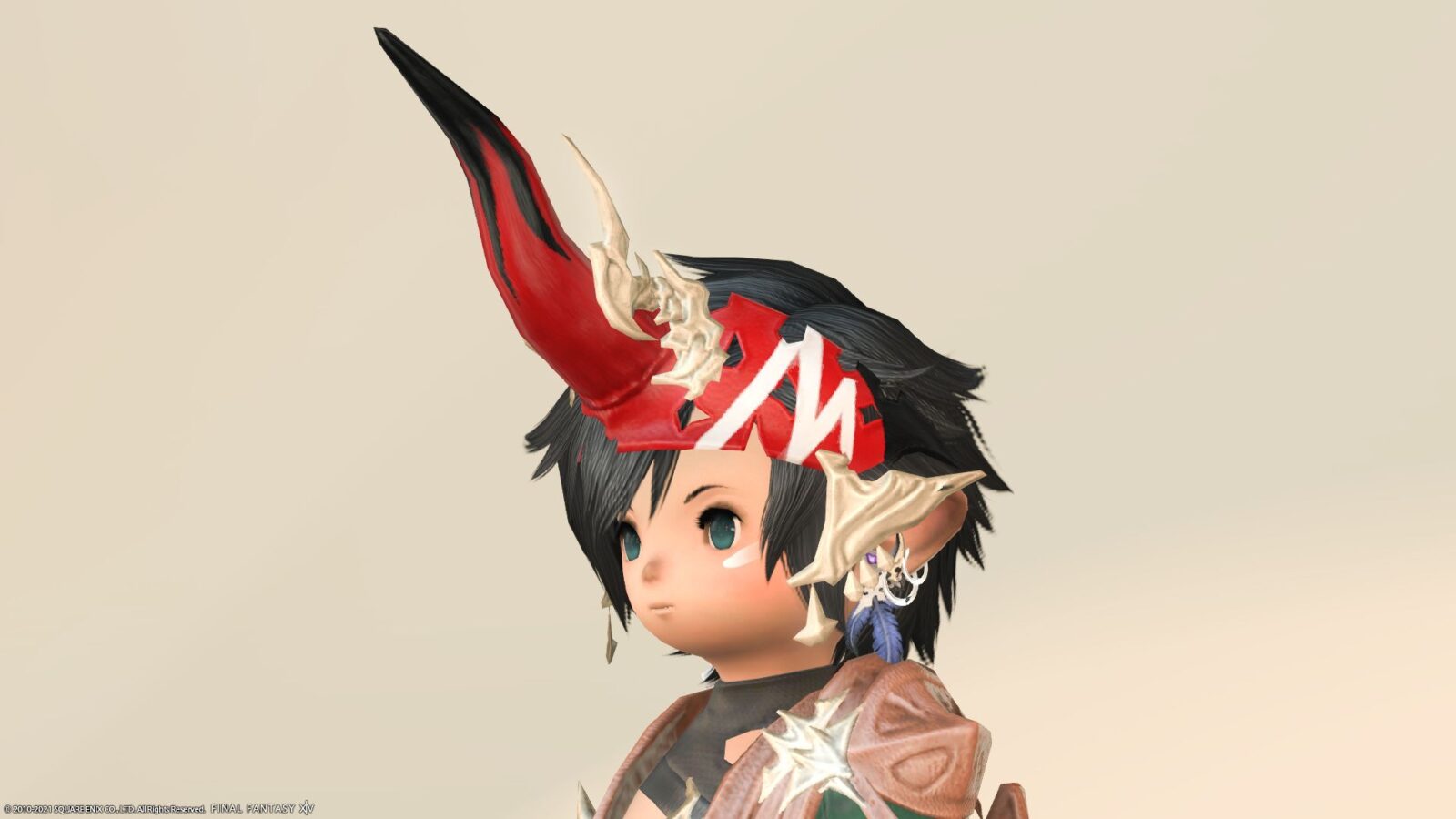 The body equipment is a long coat based on dark green.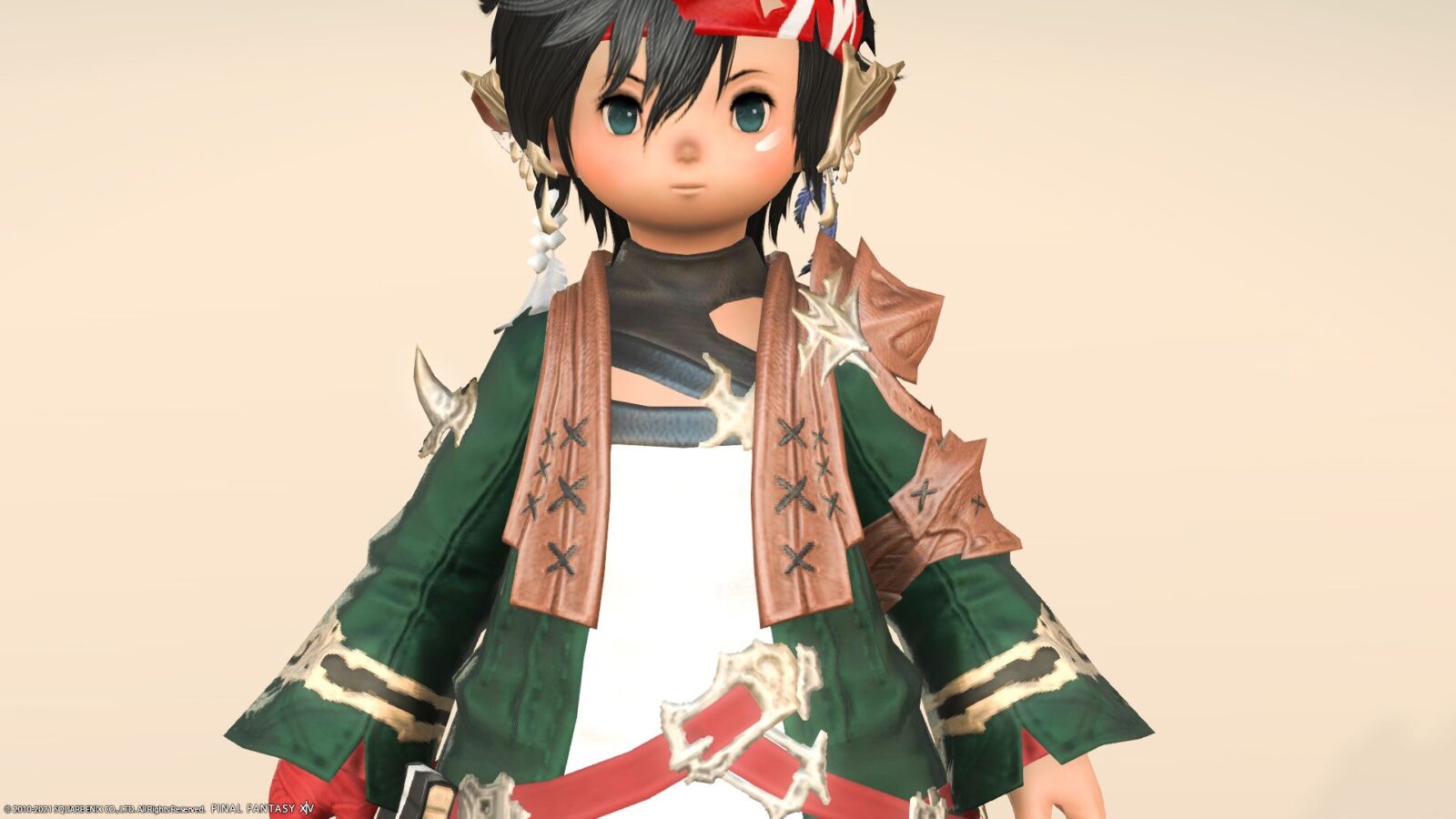 Hand equipment is gloves with different lengths on the left and right. The left hand is a wristband that only extends to the wrist.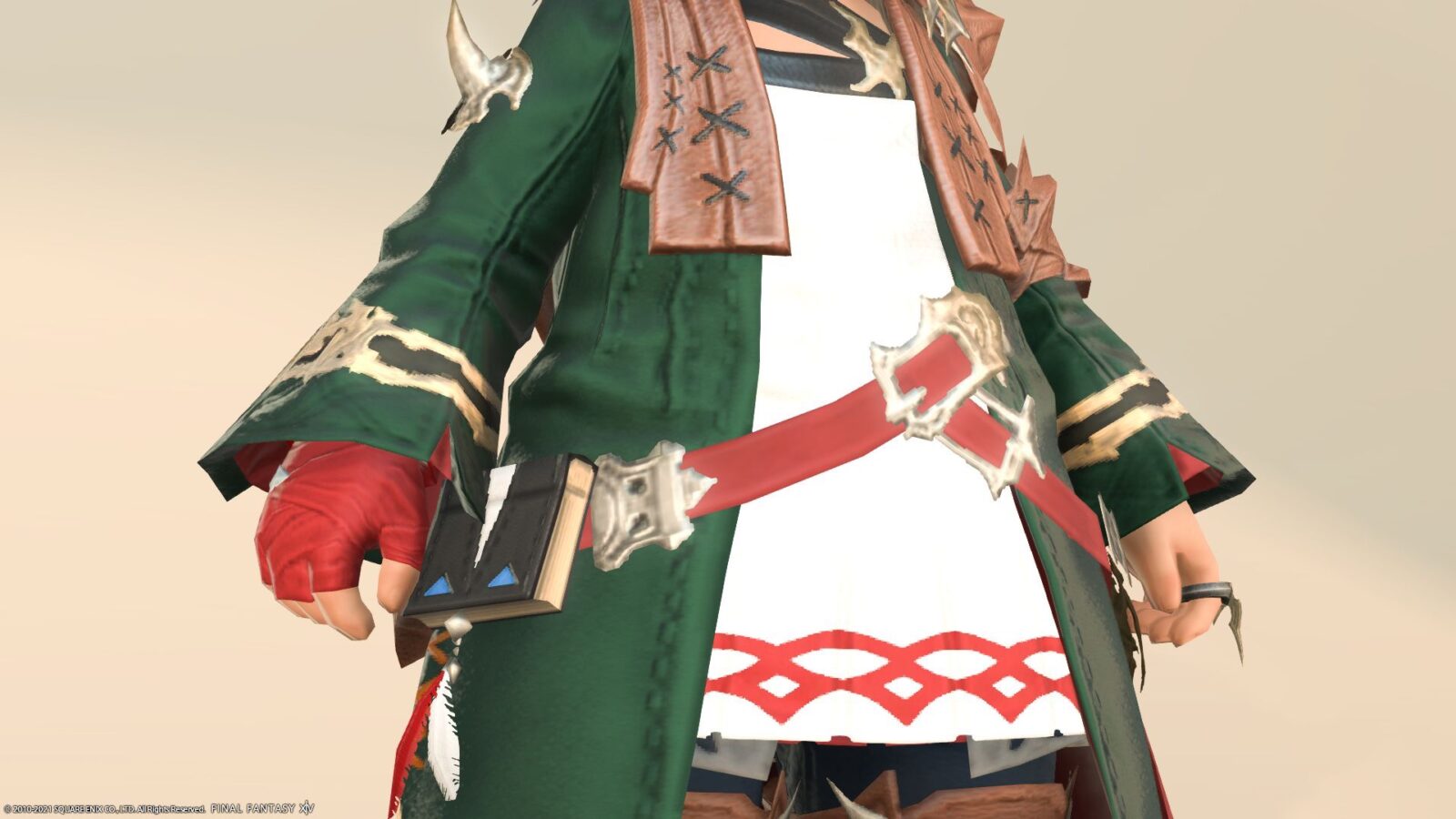 It is decorated with leather from the shoulders to the back and has feathers.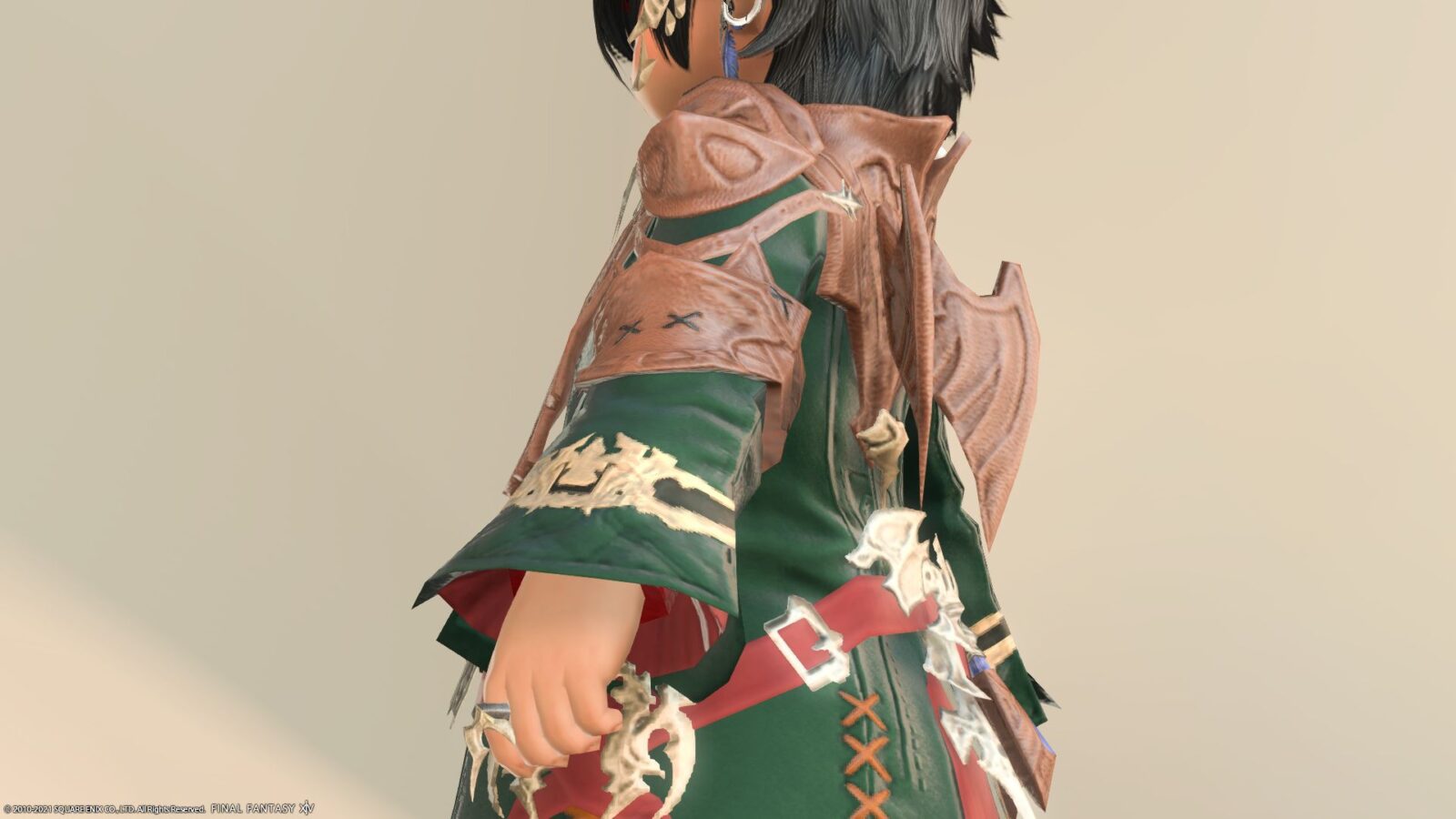 This feather is small, unobtrusive and pretty.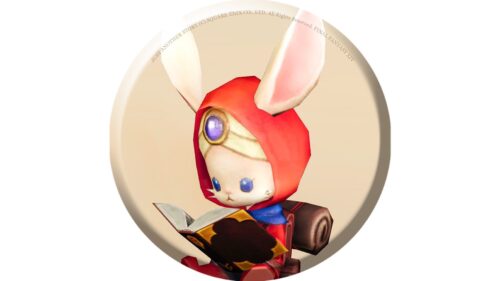 namingway
The foot equipment is Caliga-style long boots.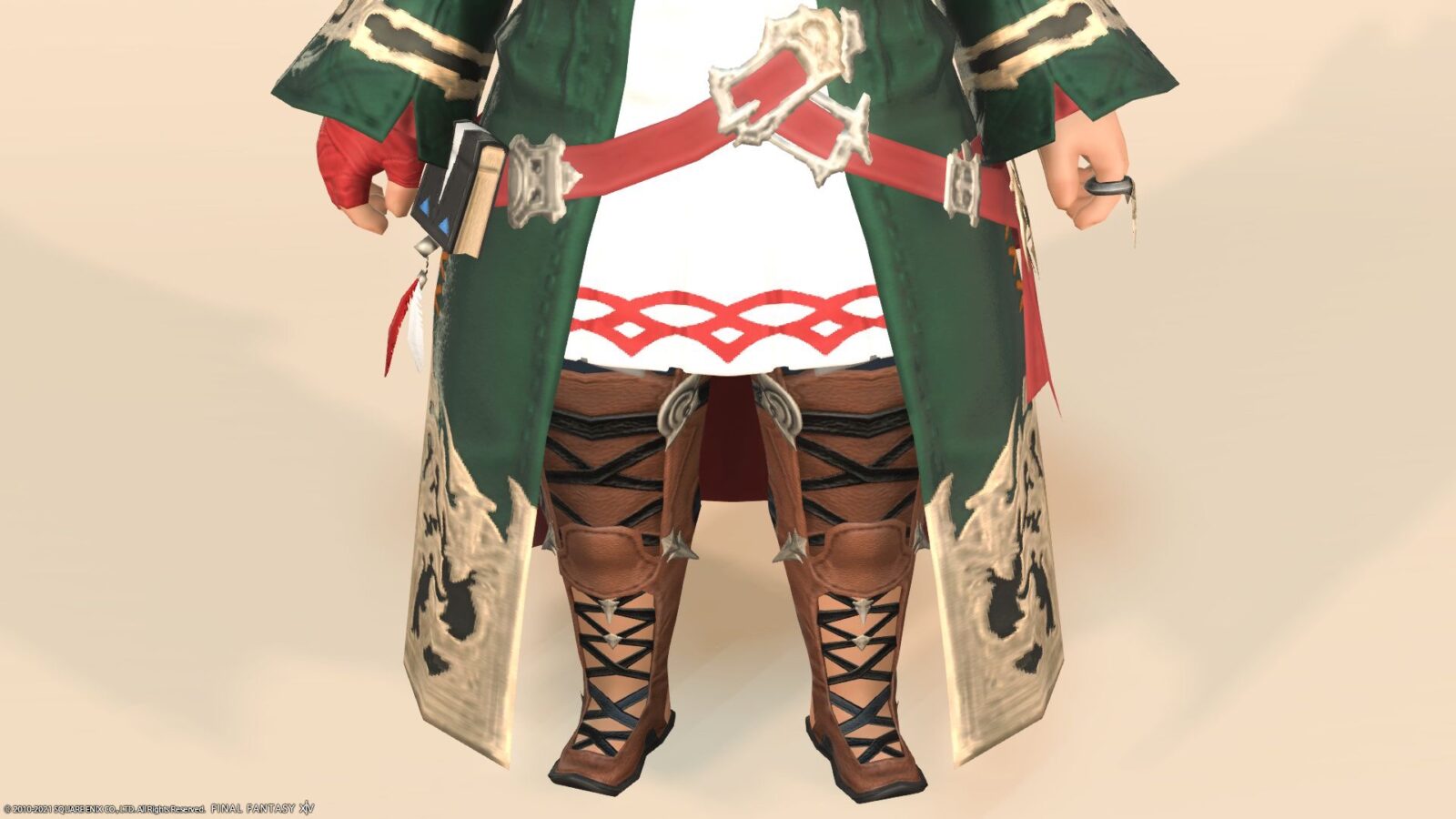 The embroidery on the hem is gorgeous, and the belt around the waist has a dragon emblem.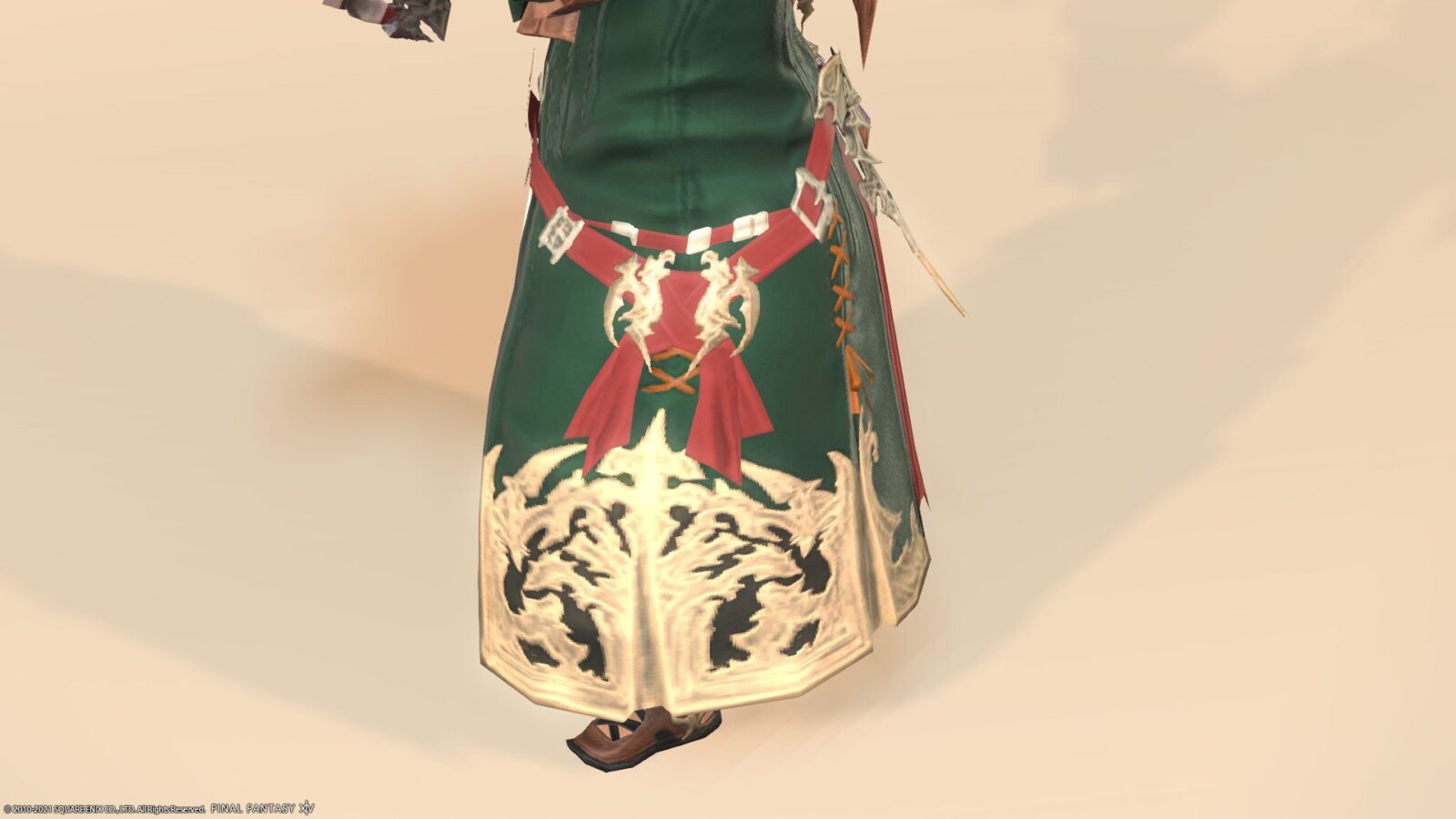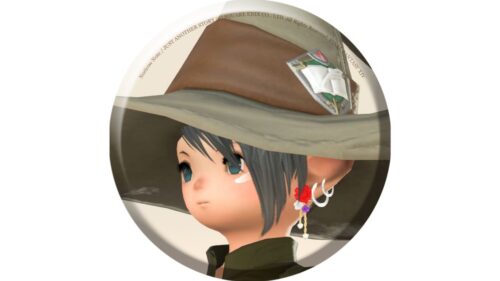 norirow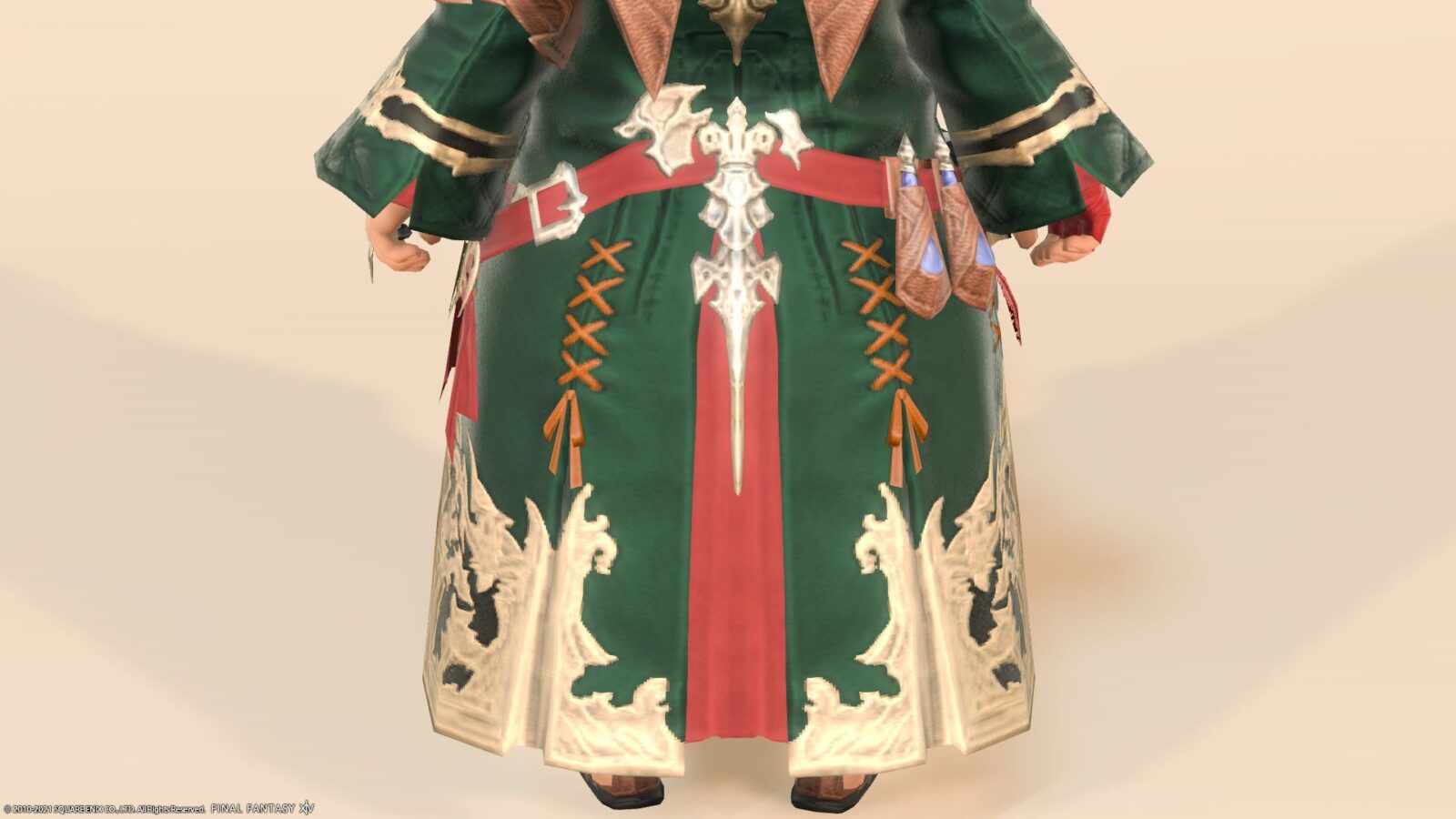 It is a costume set that is exactly the image of a summoner in the FF series.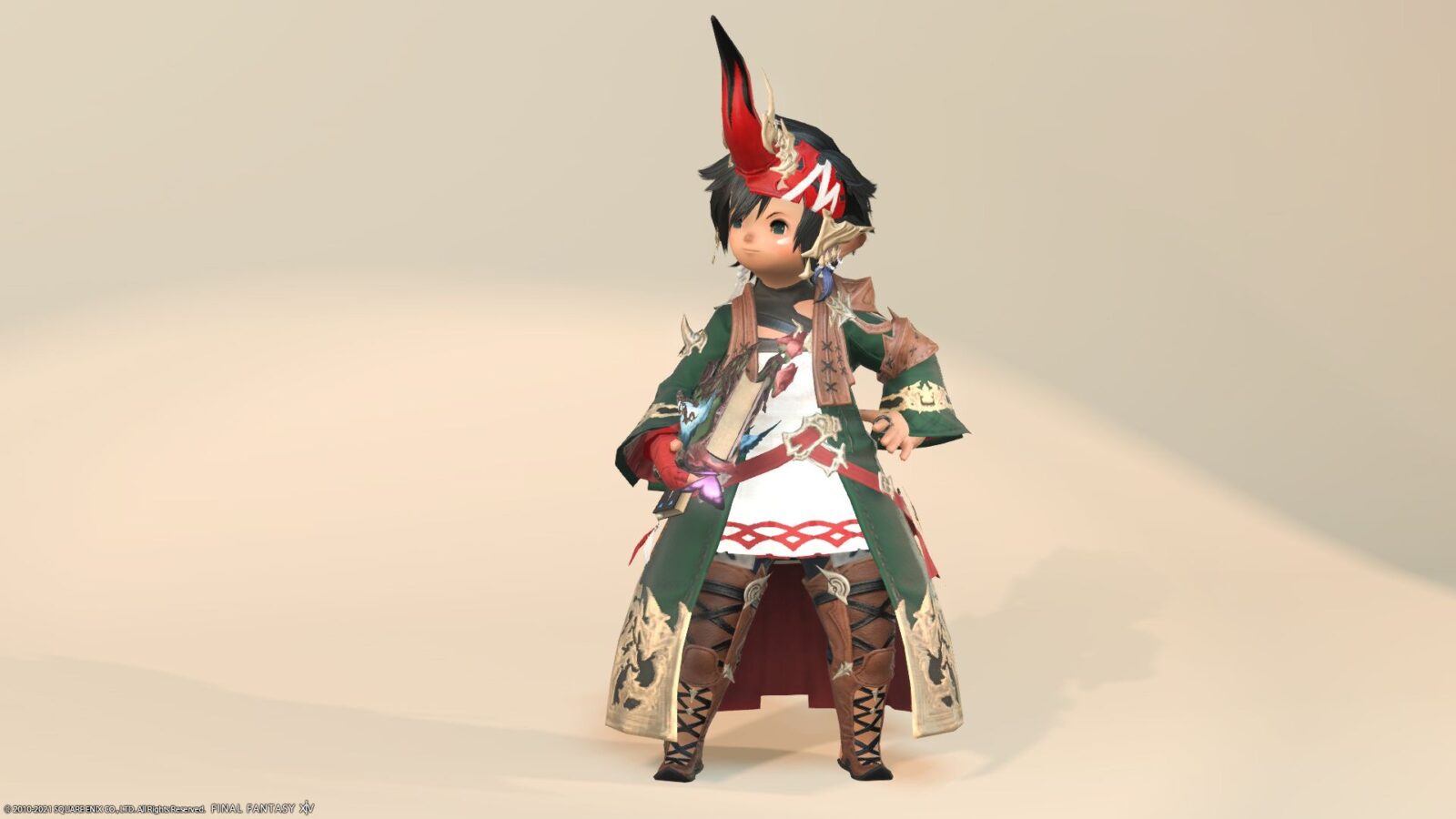 The book I have here is "Fae Grimoire"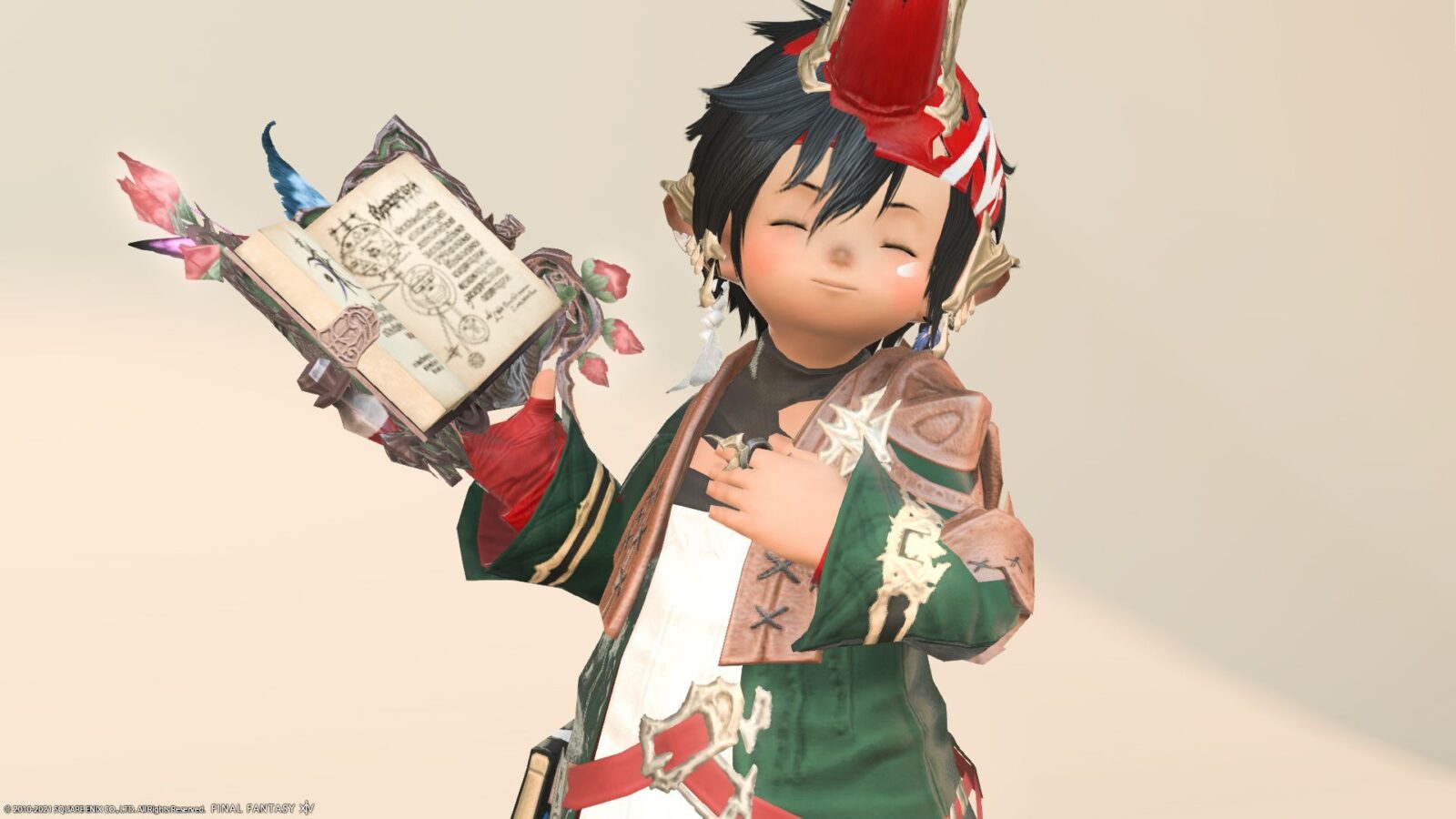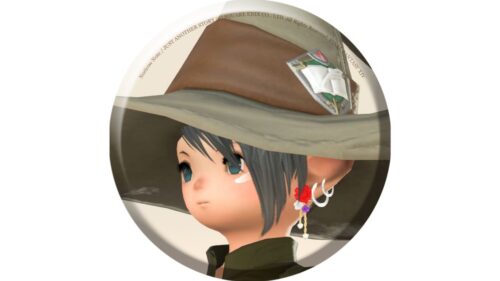 norirow
There are more shades that are easier to wear with Vintage Equipment than with AF1 Equipment.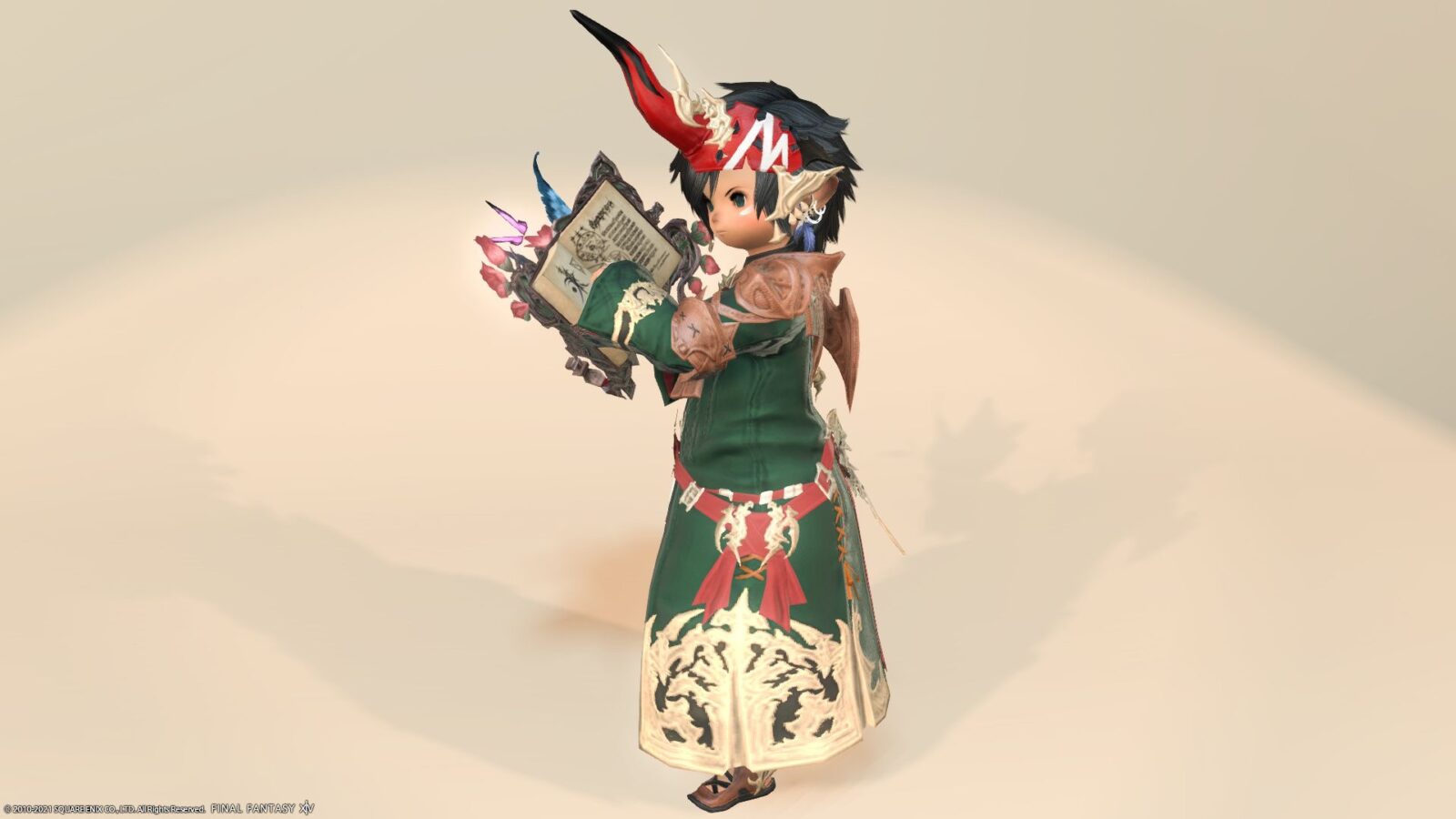 So, it was a record of the summoner's Vintage Equipment "Summoner" series.
▼ Please check the video for the movement of the fabric!
Related records