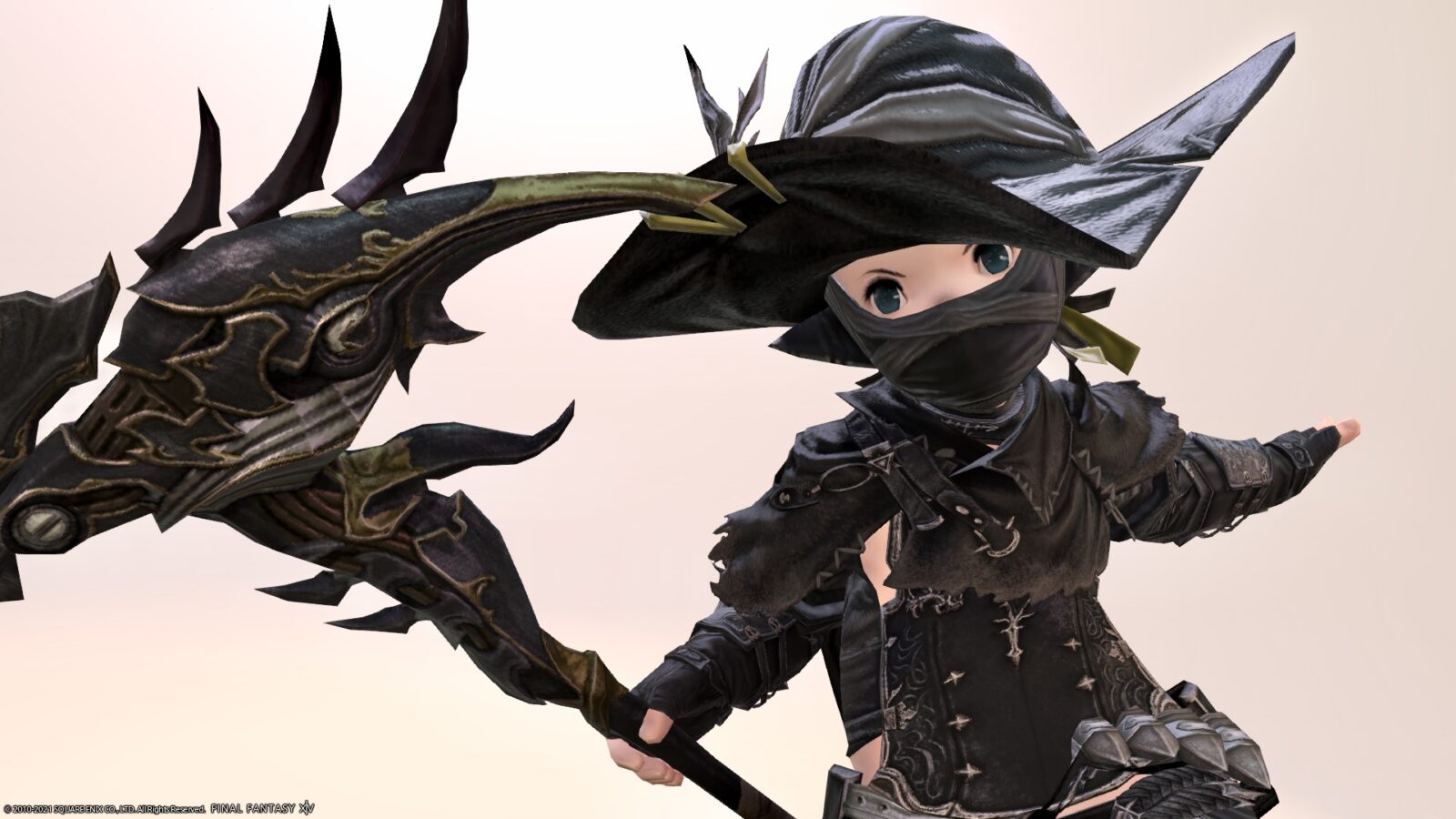 This is a record of the "Reaper" series equipped with AF5 (Lv89) of the reaper.
※ AF5 equipment is an abbreviation for Lv89 artifact equipment, which means "special equipment unique to each job". The artifact equipment is a milestone and a special outfit with a fairly elaborate design. (AF5 is a costume for Endwalker)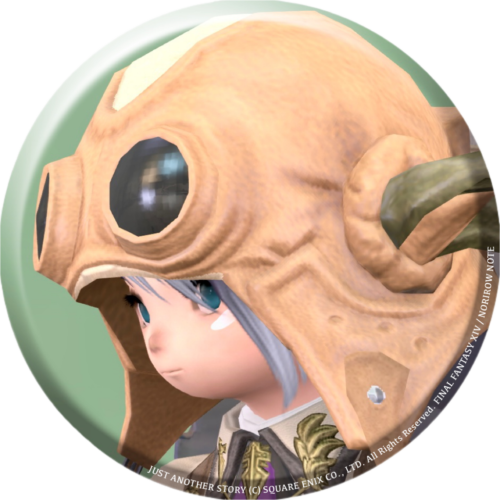 norirow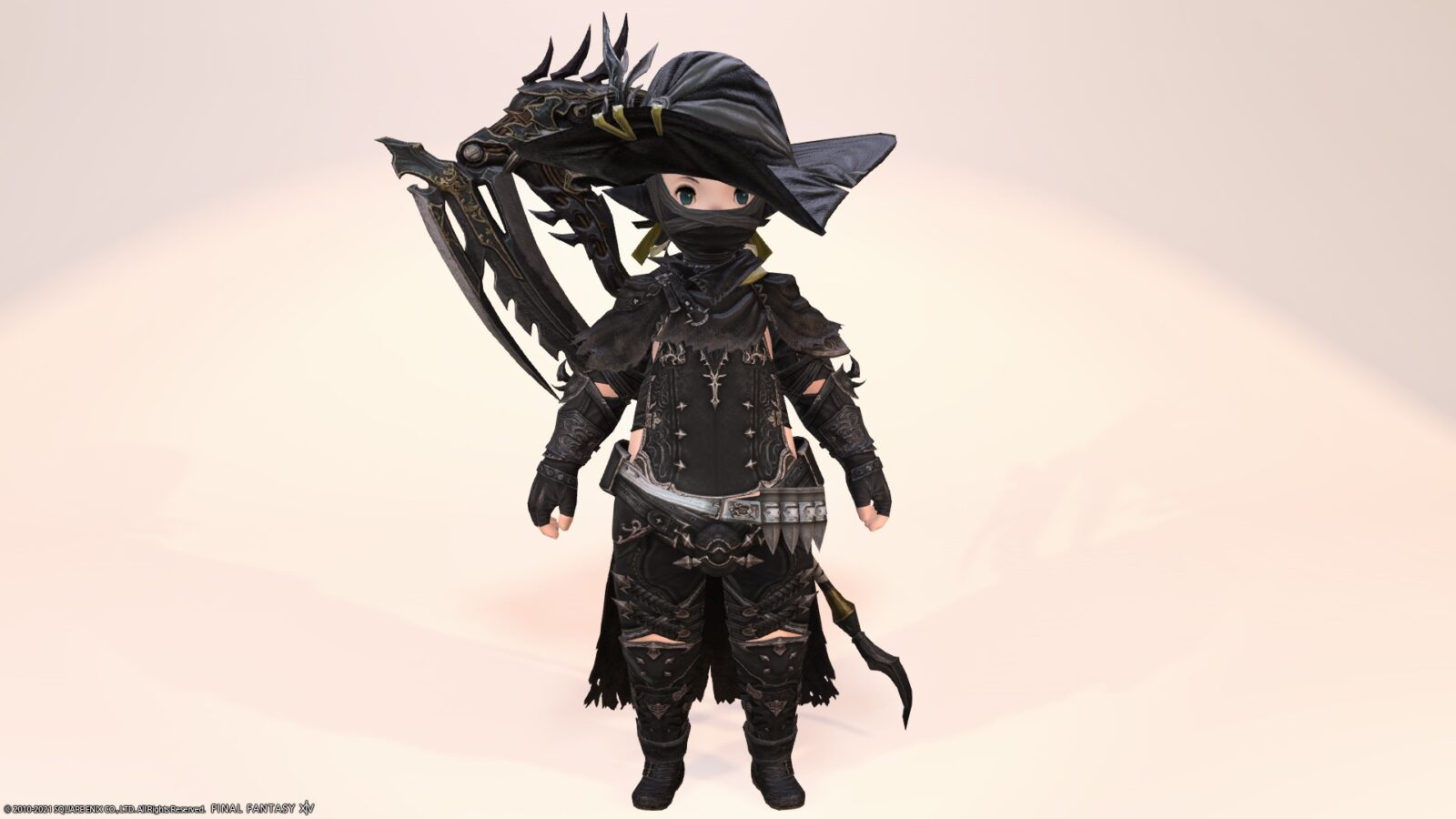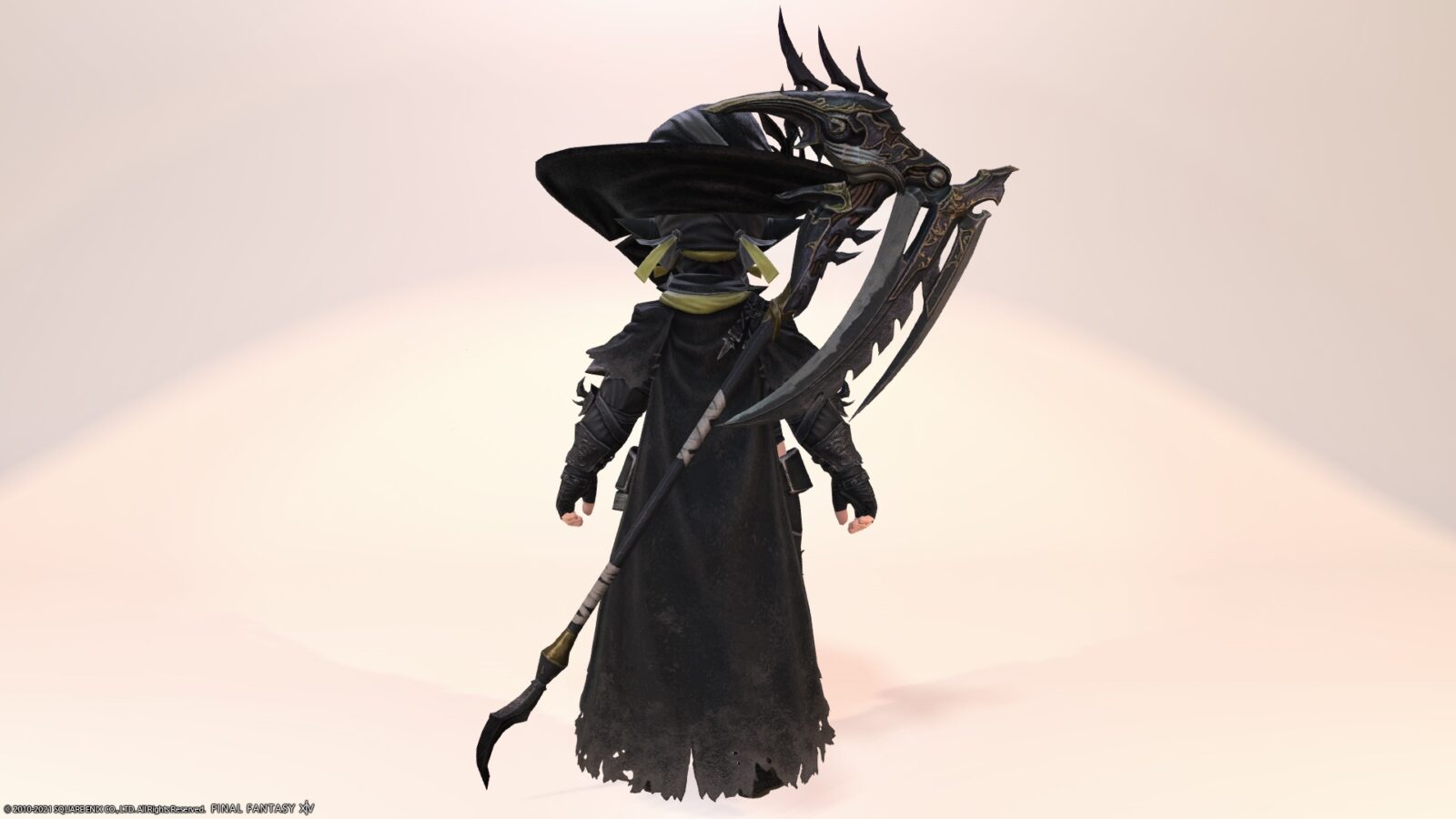 It's the costume that Yoshi P wore at the fan festival, right?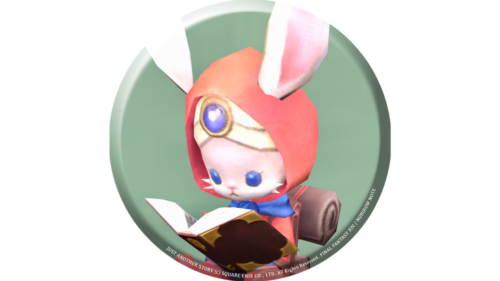 namingway
Reaper AF5 equipment
This should be available somewhere as you progress through the Endwalker story.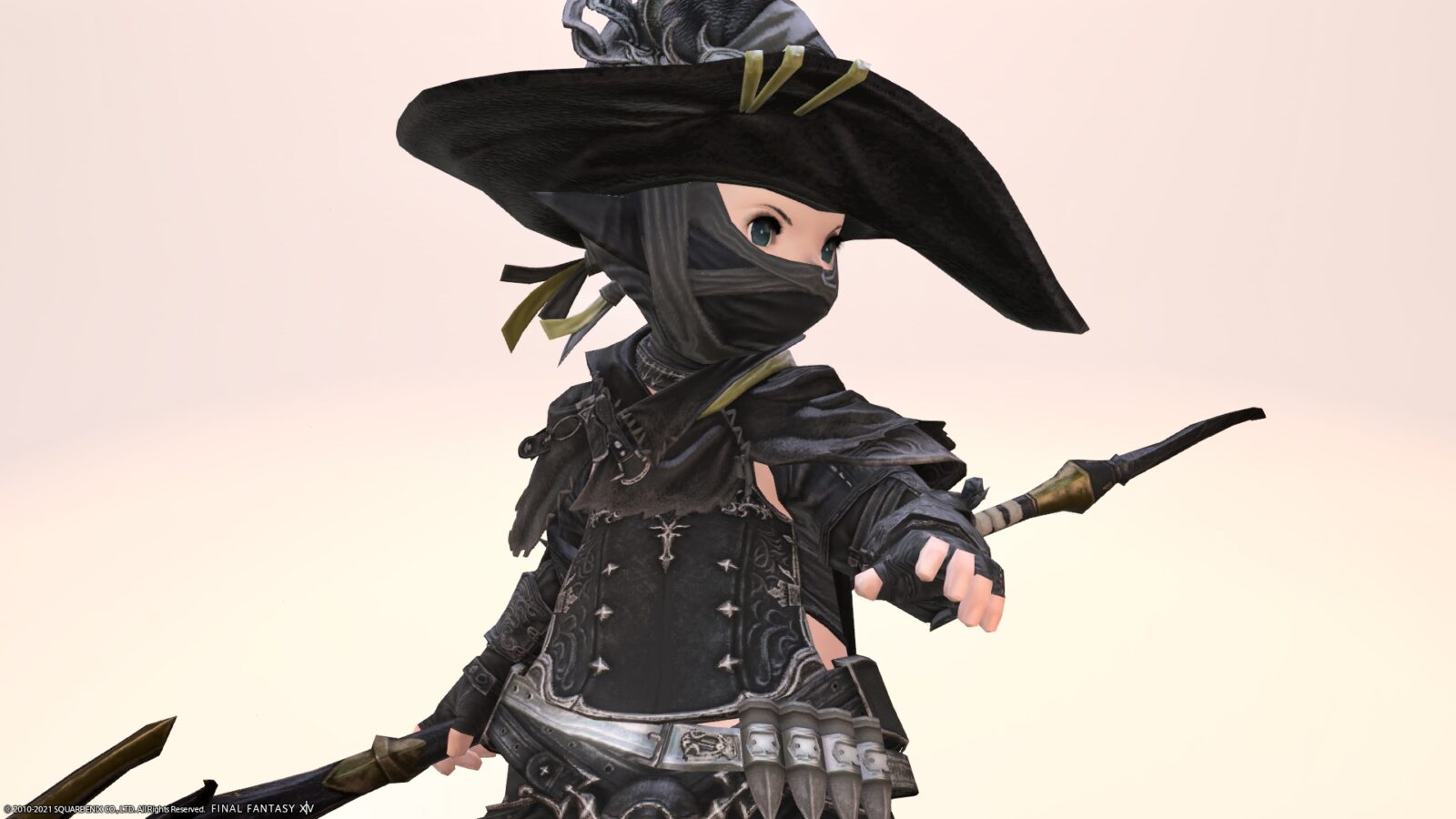 The head equipment is like a Tengaro hat with a very distinctive shape. Is the material leather?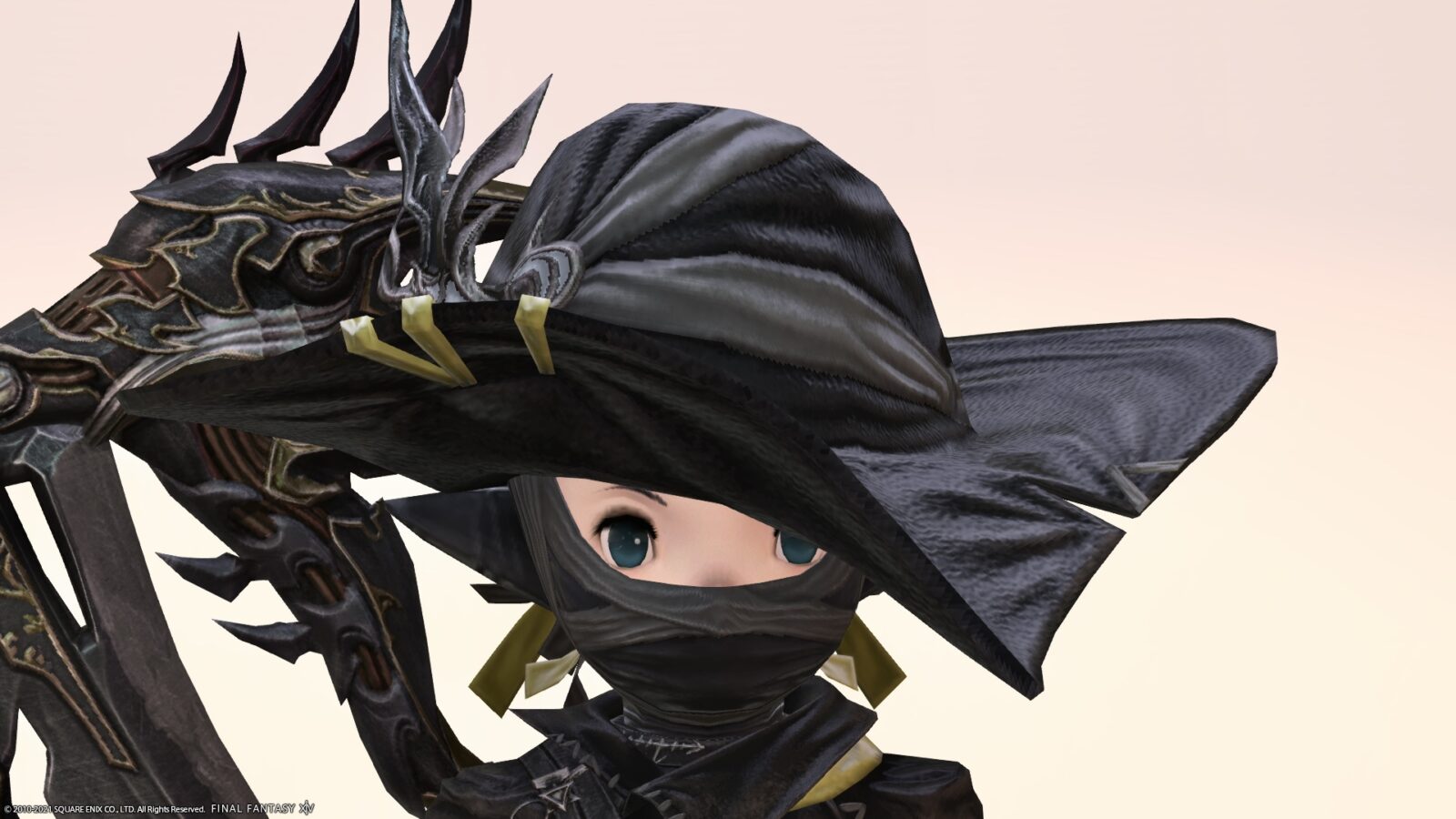 Only the eyes are exposed and the entire face is covered.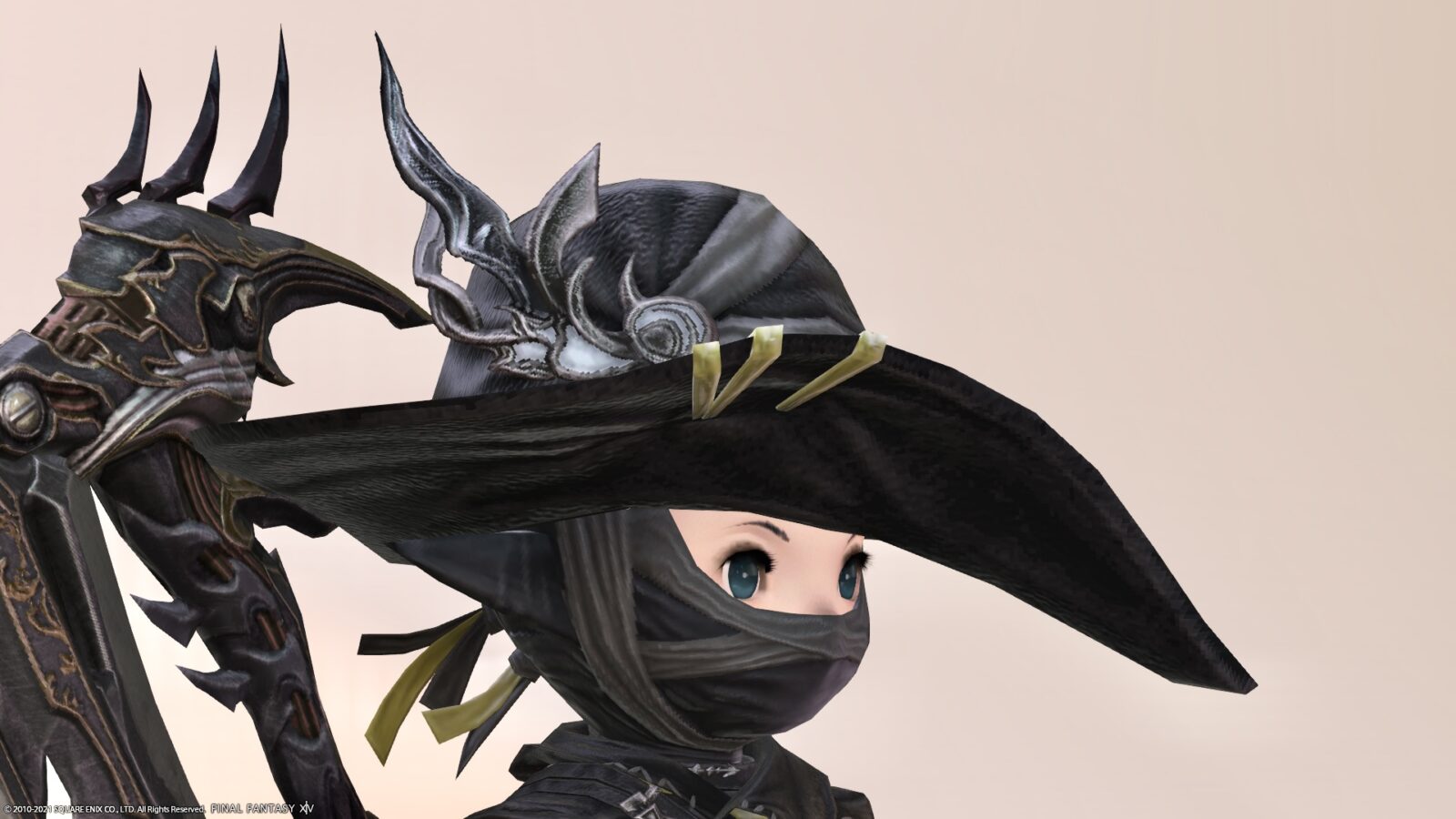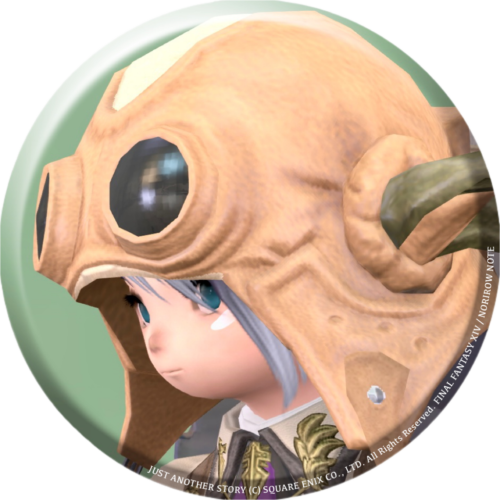 norirow
The part of the mask is a bandage tic, and the "Chu-ni" heart is tickled!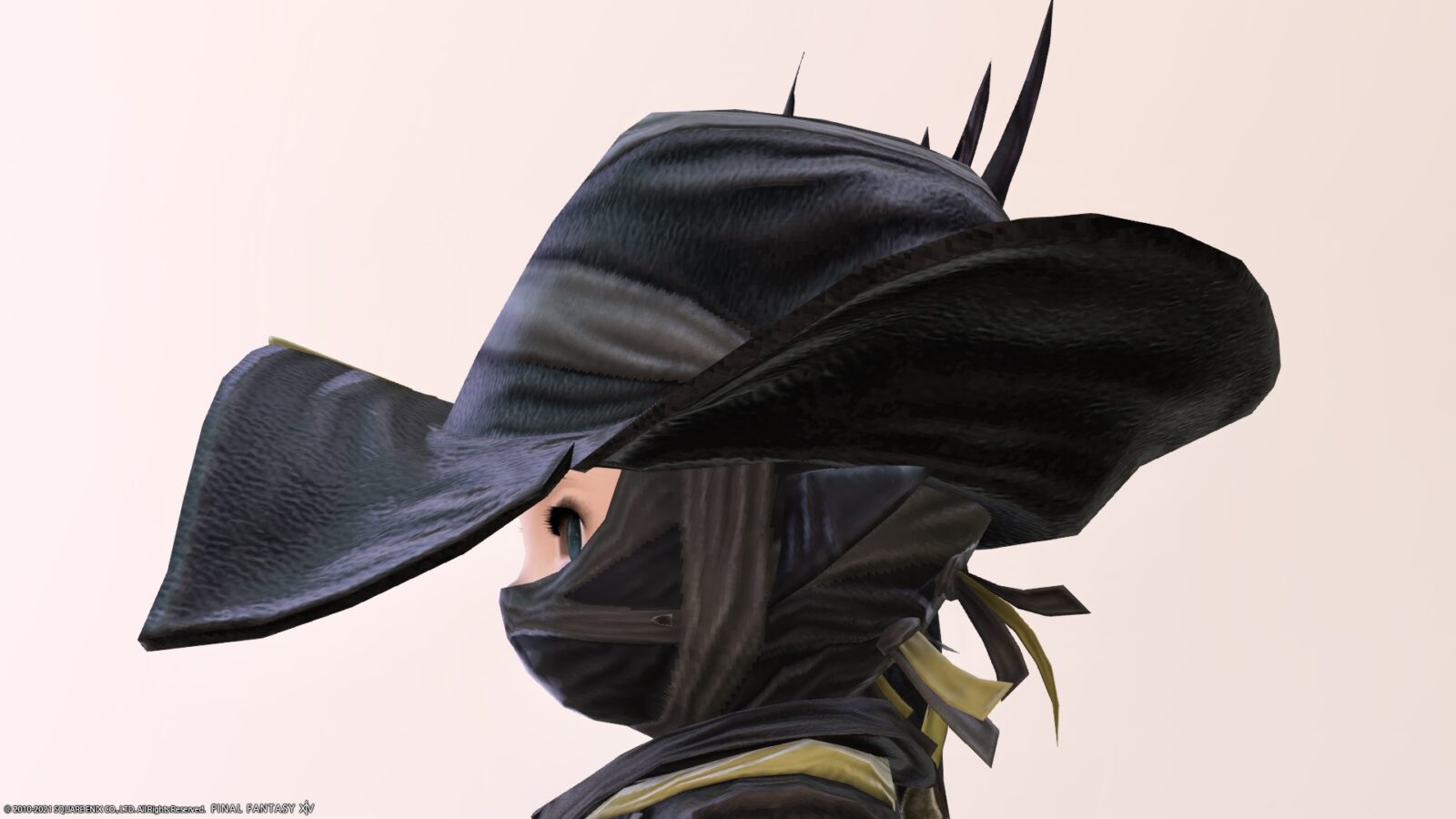 It is also a little cute that the yellow-green ribbon is used for the color.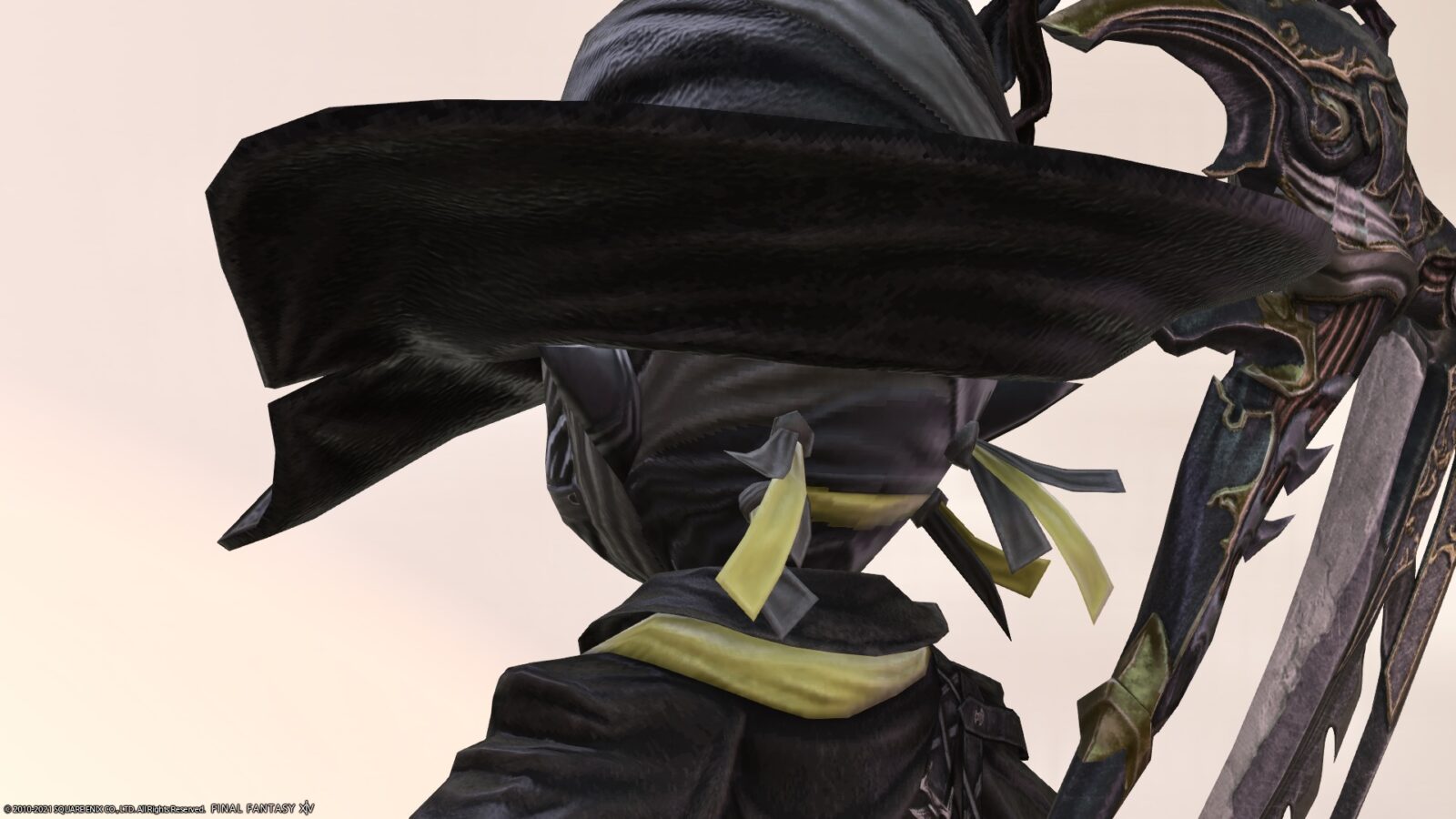 The torso equipment is a light costume with a lot of exposure.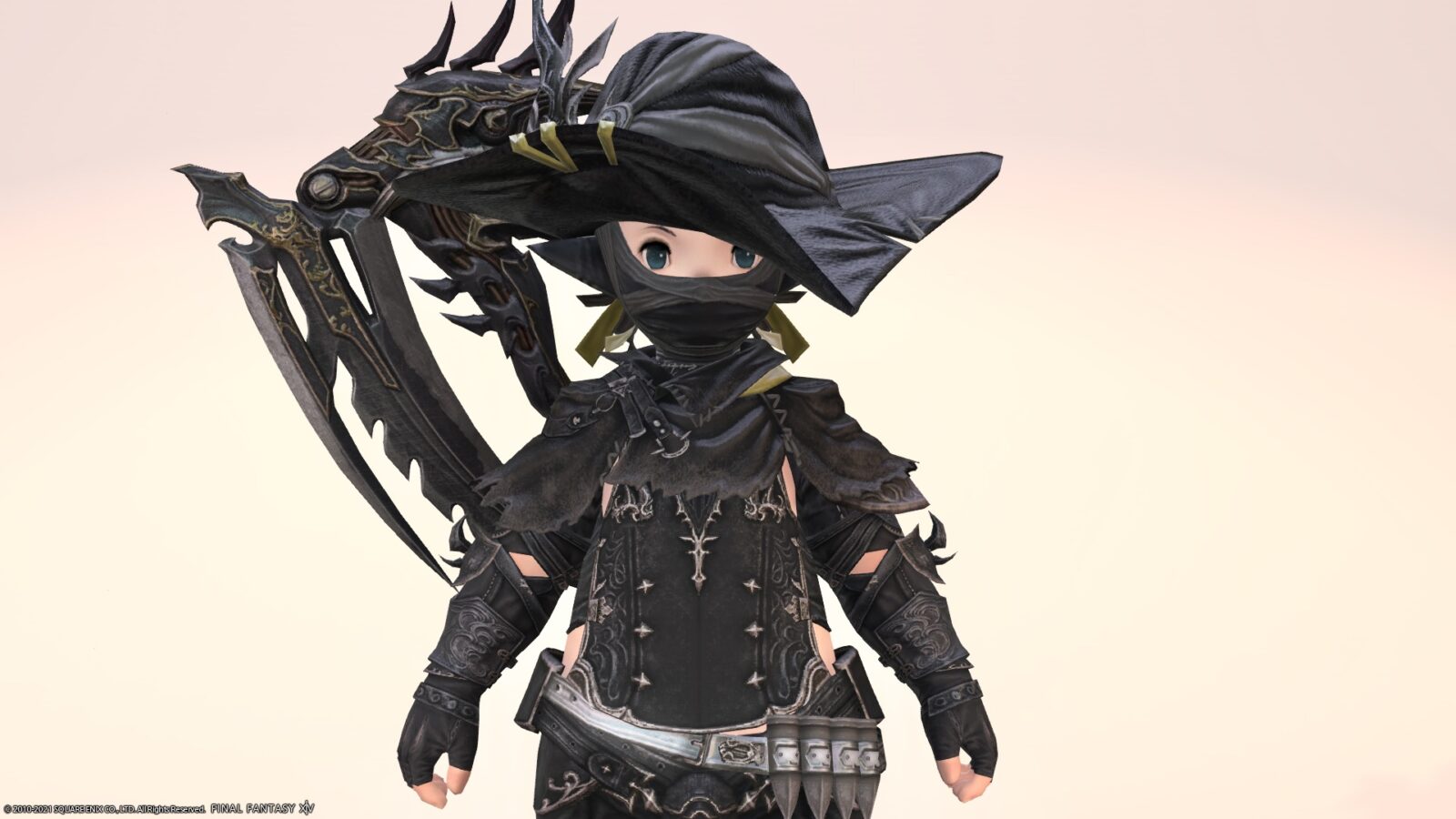 Tattered pieces of cloth are used around the shoulders, which gives a very nice atmosphere and is cool.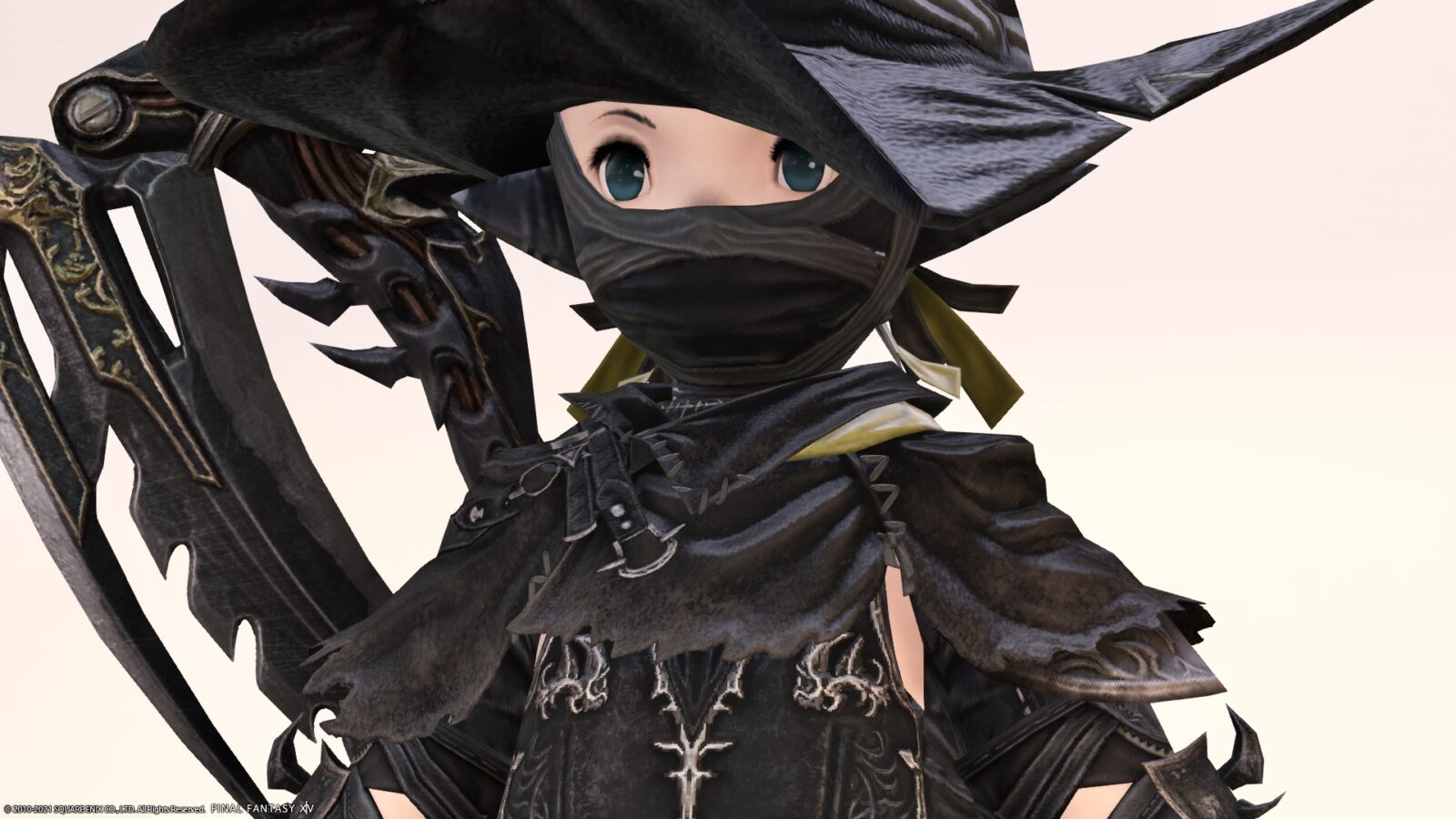 The left and right sides of the waist are exposed and it seems a little cold, but it is made with an emphasis on ease of movement.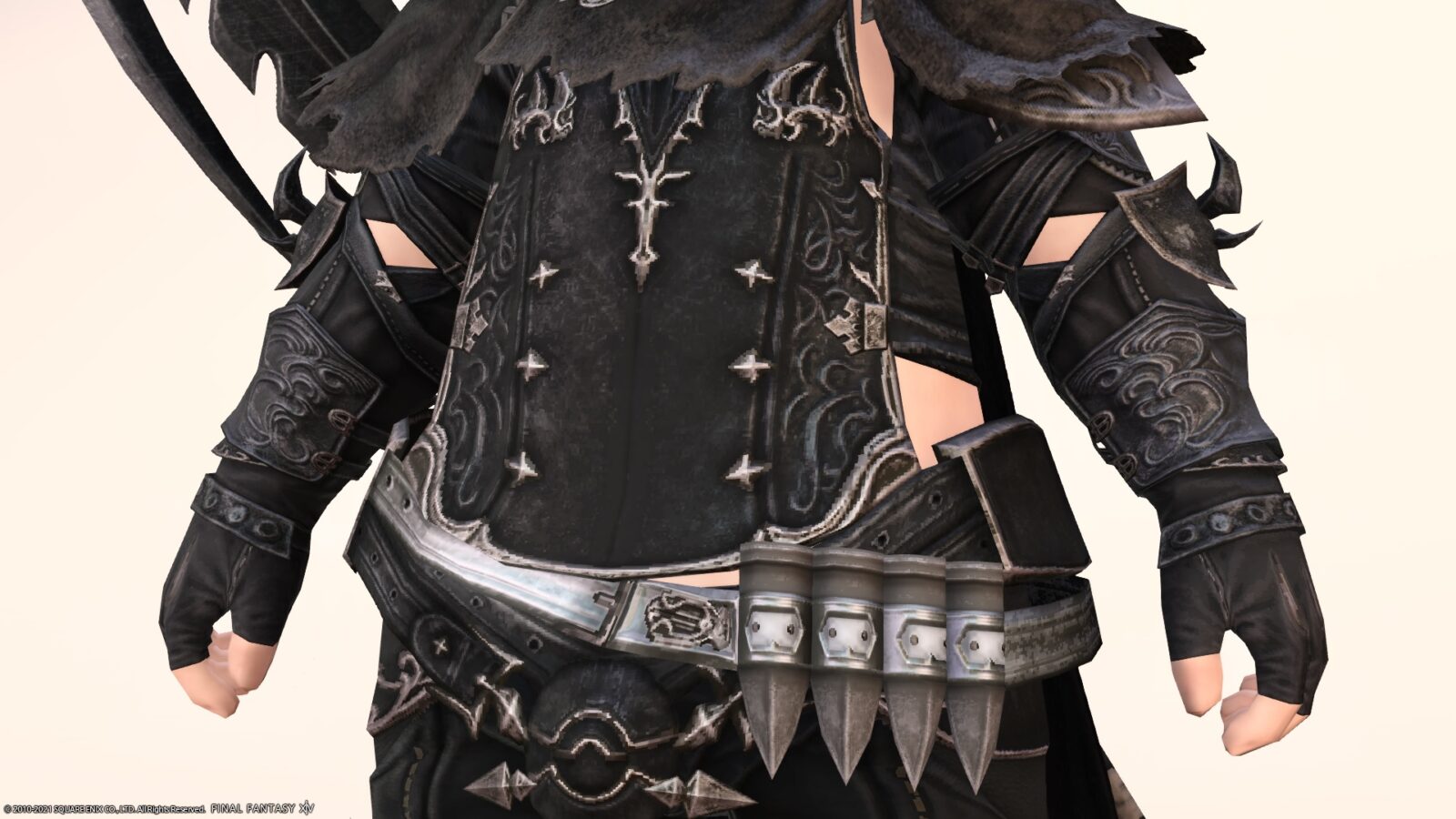 The knees are also exposed.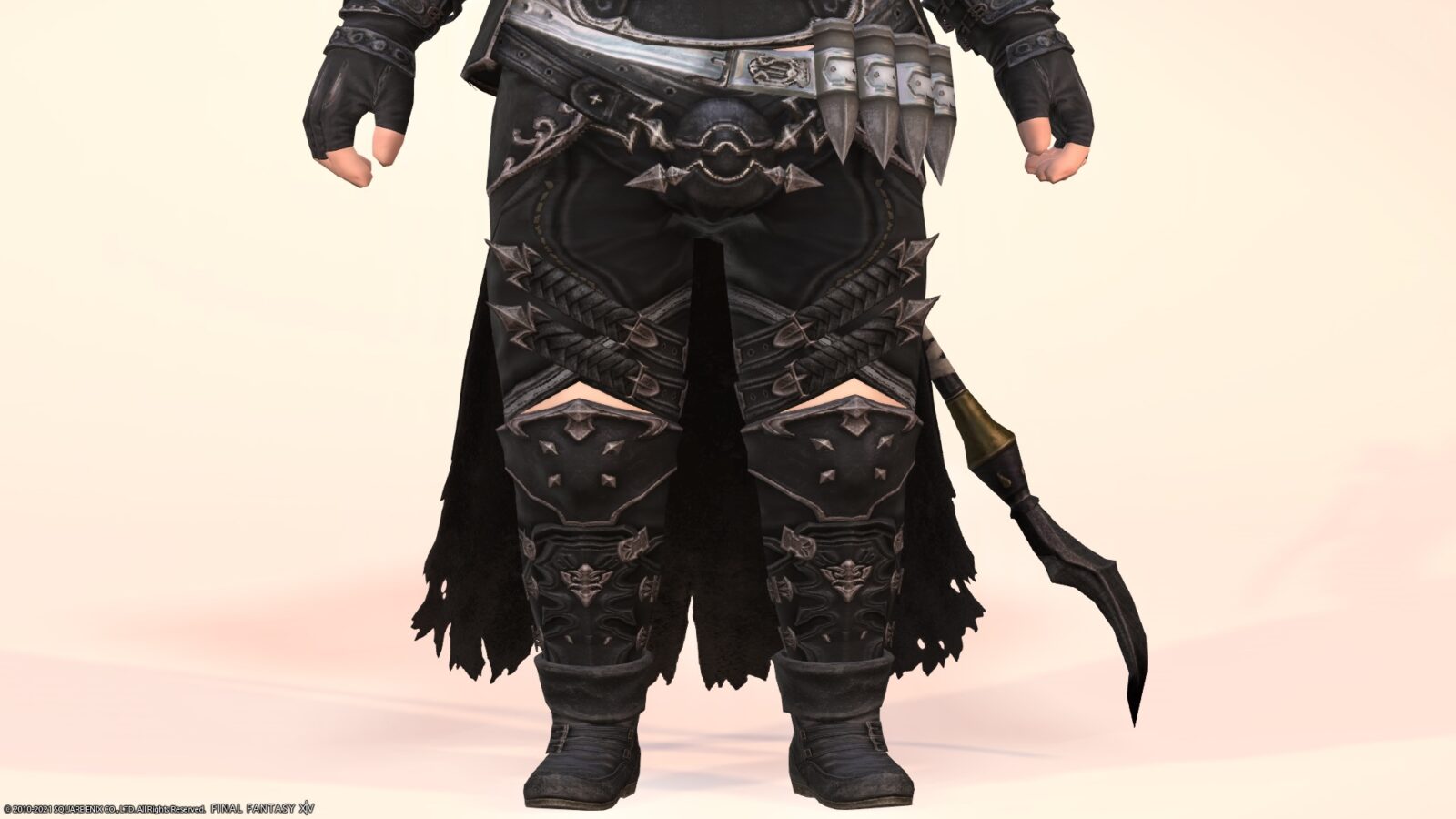 You usually don't look good in a costume with a lot of exposure.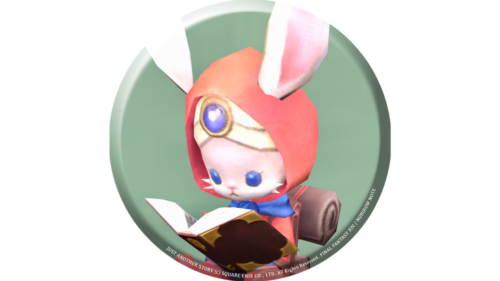 namingway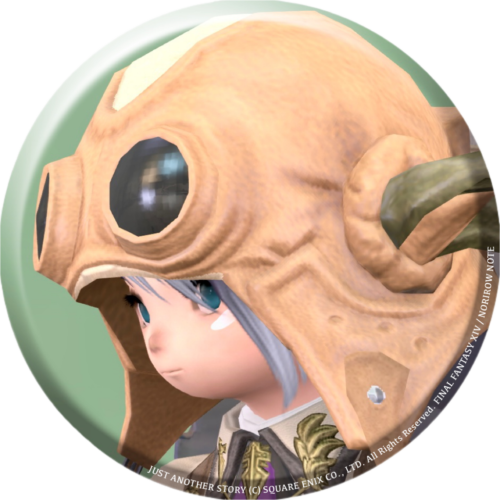 norirow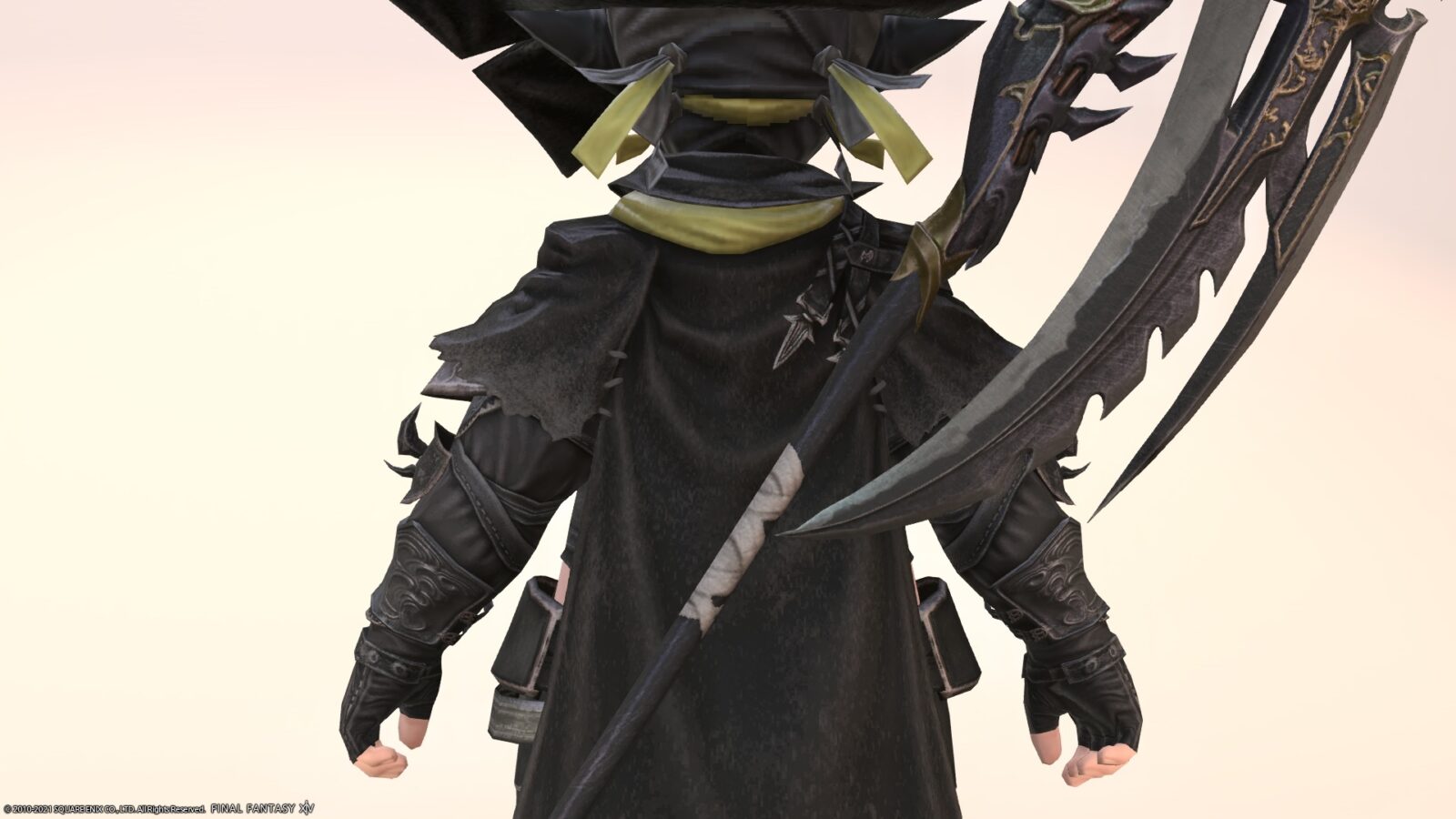 The hem of the cloak is also tattered, giving the impression of a drifting traveler.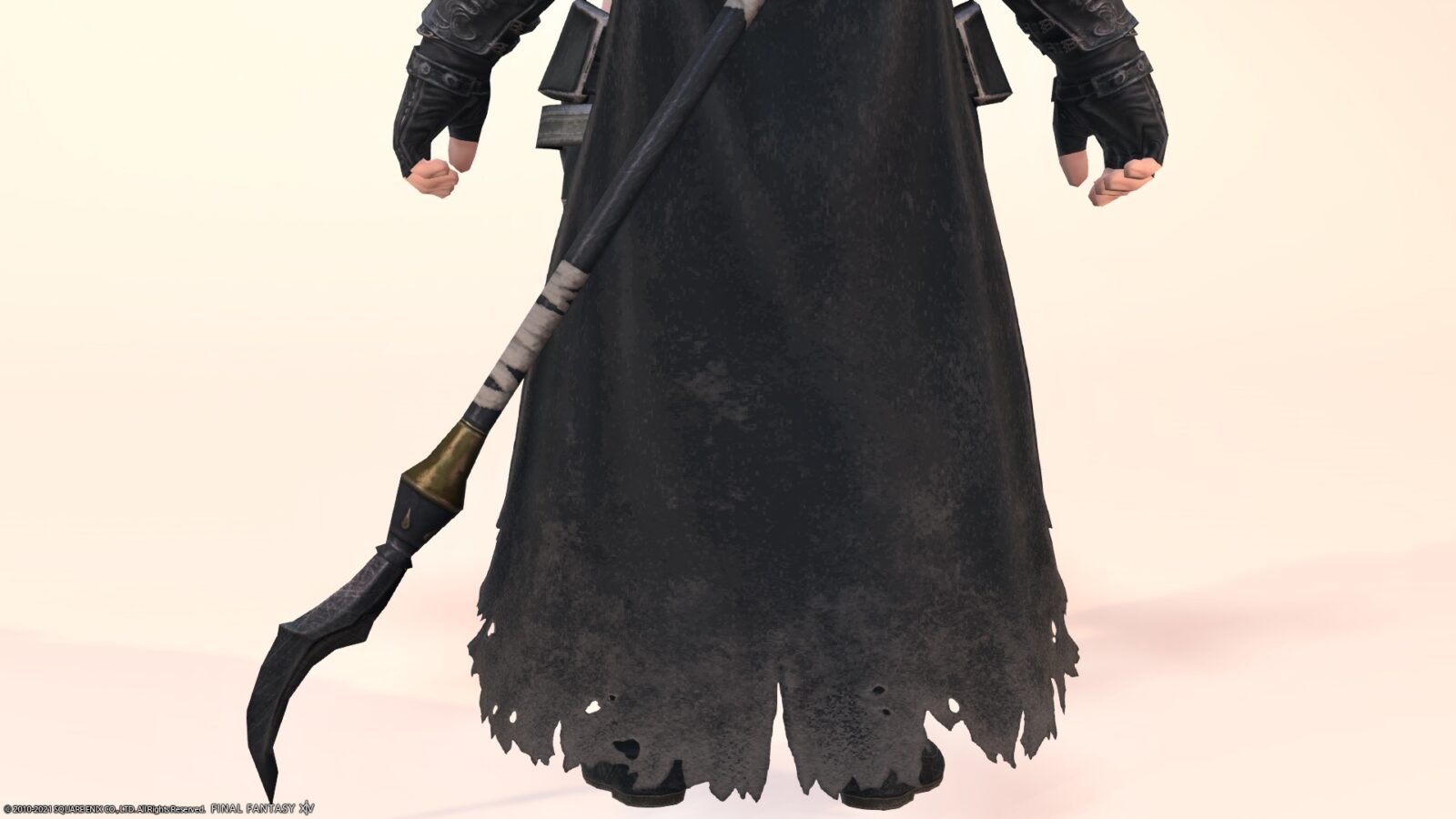 The weapon "Death Sickle" is a scythe that seems to be very strong.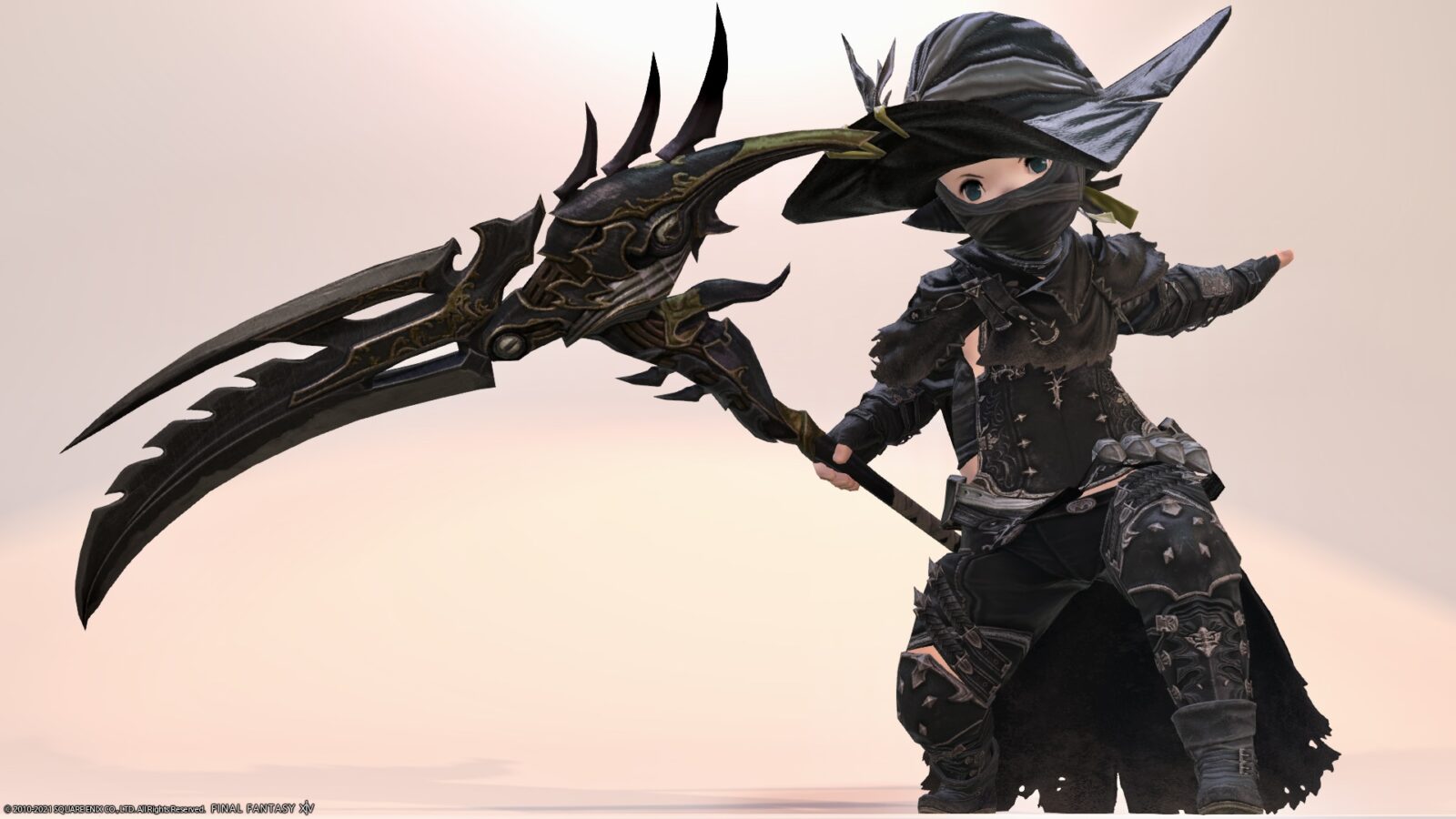 But when you wear it, it looks weak.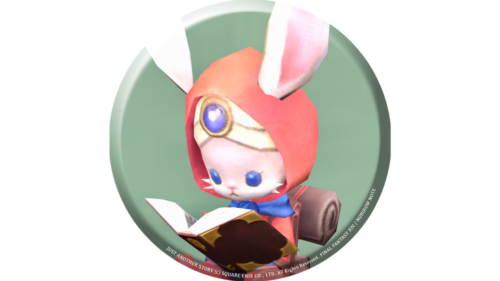 namingway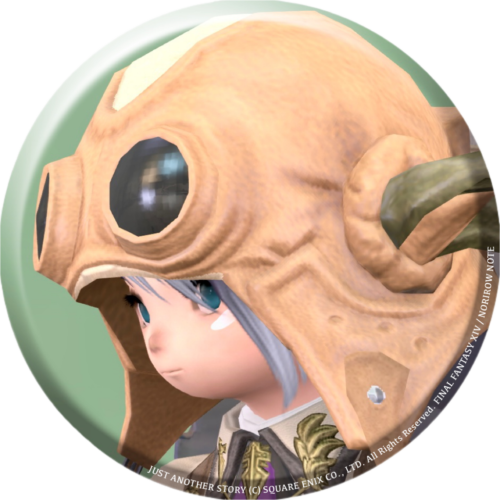 norirow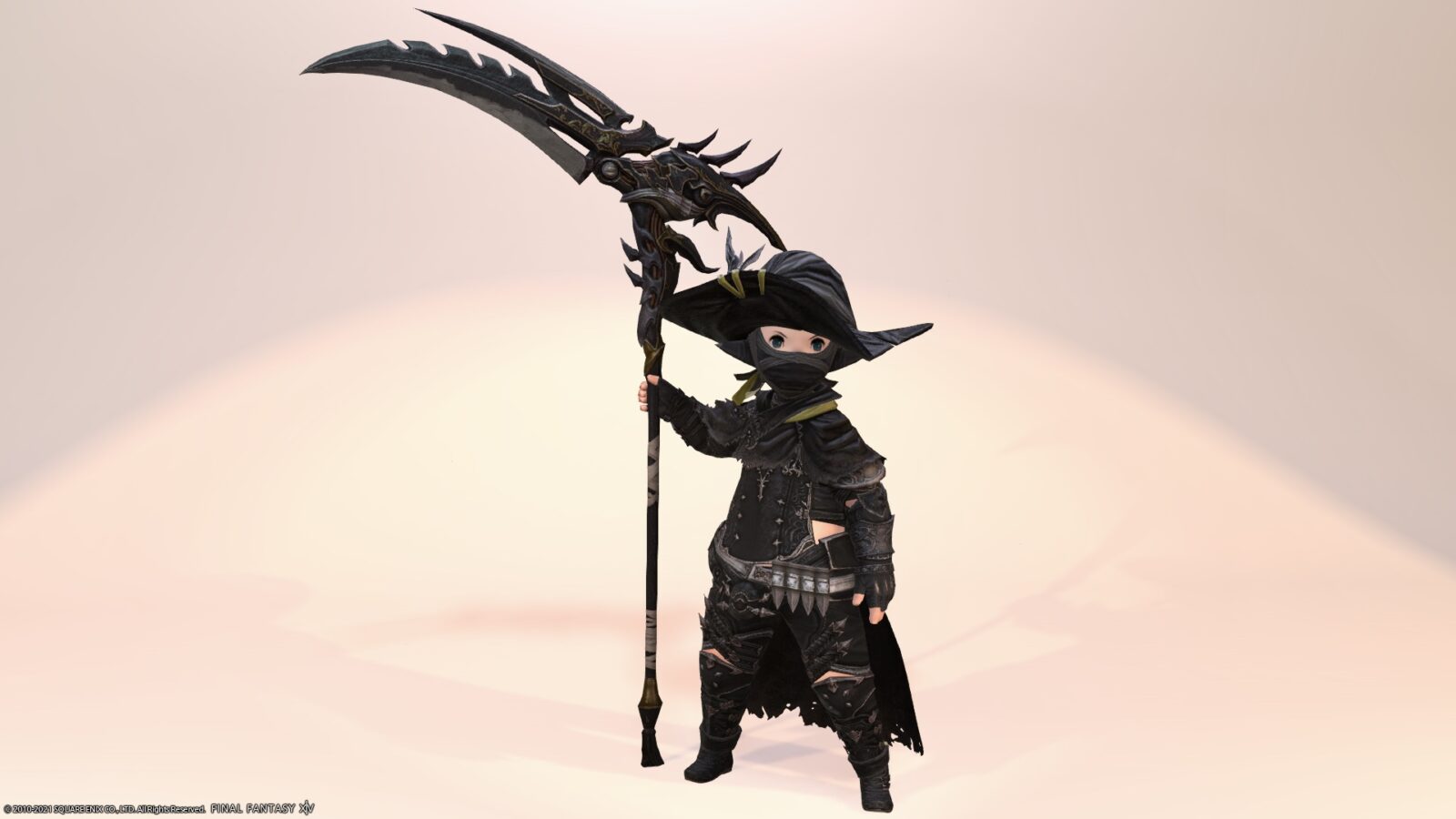 Dyeing pattern
You will be able to dye by clearing the roll quest of the melee job.
Snow White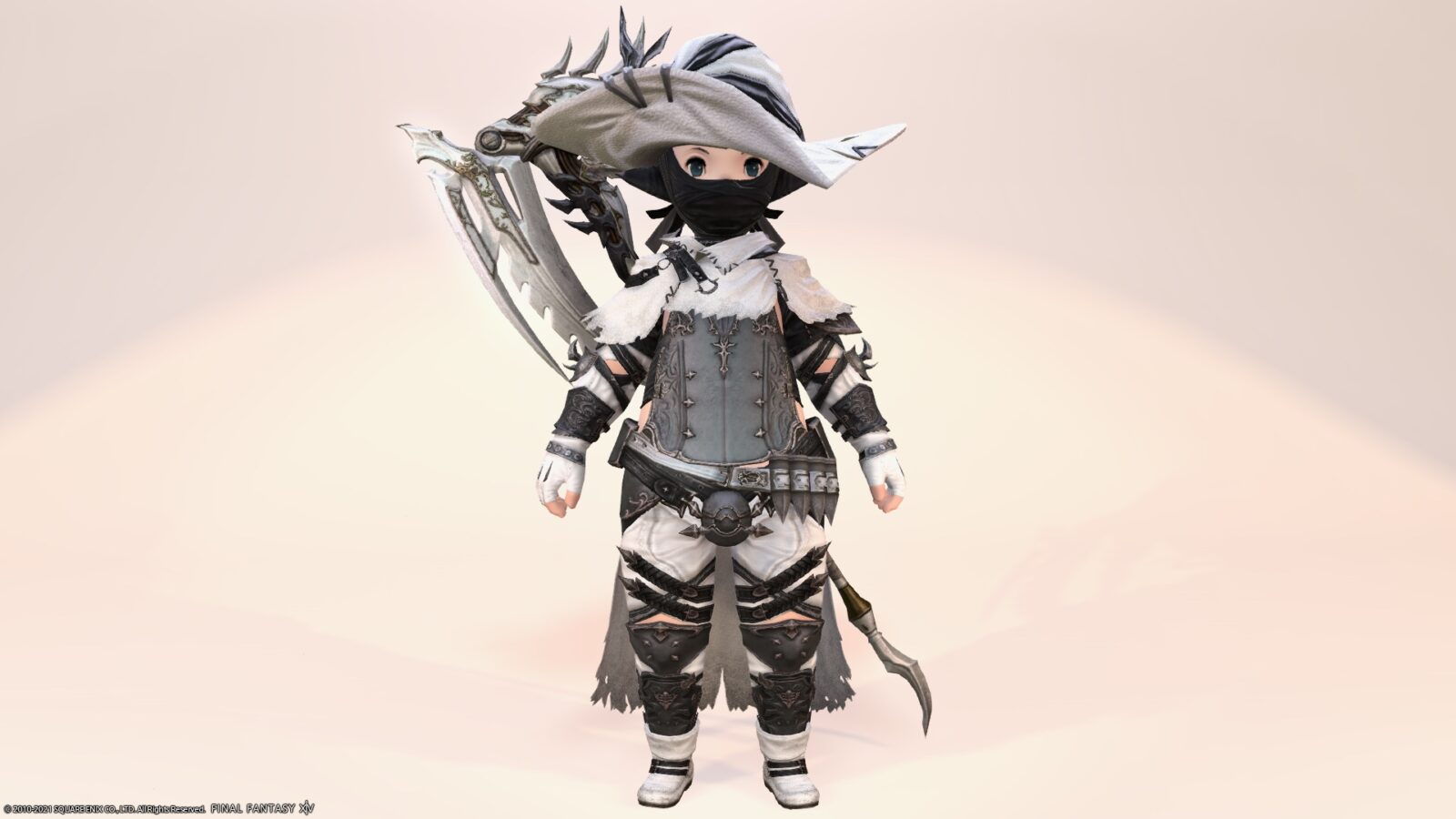 Dalamud Red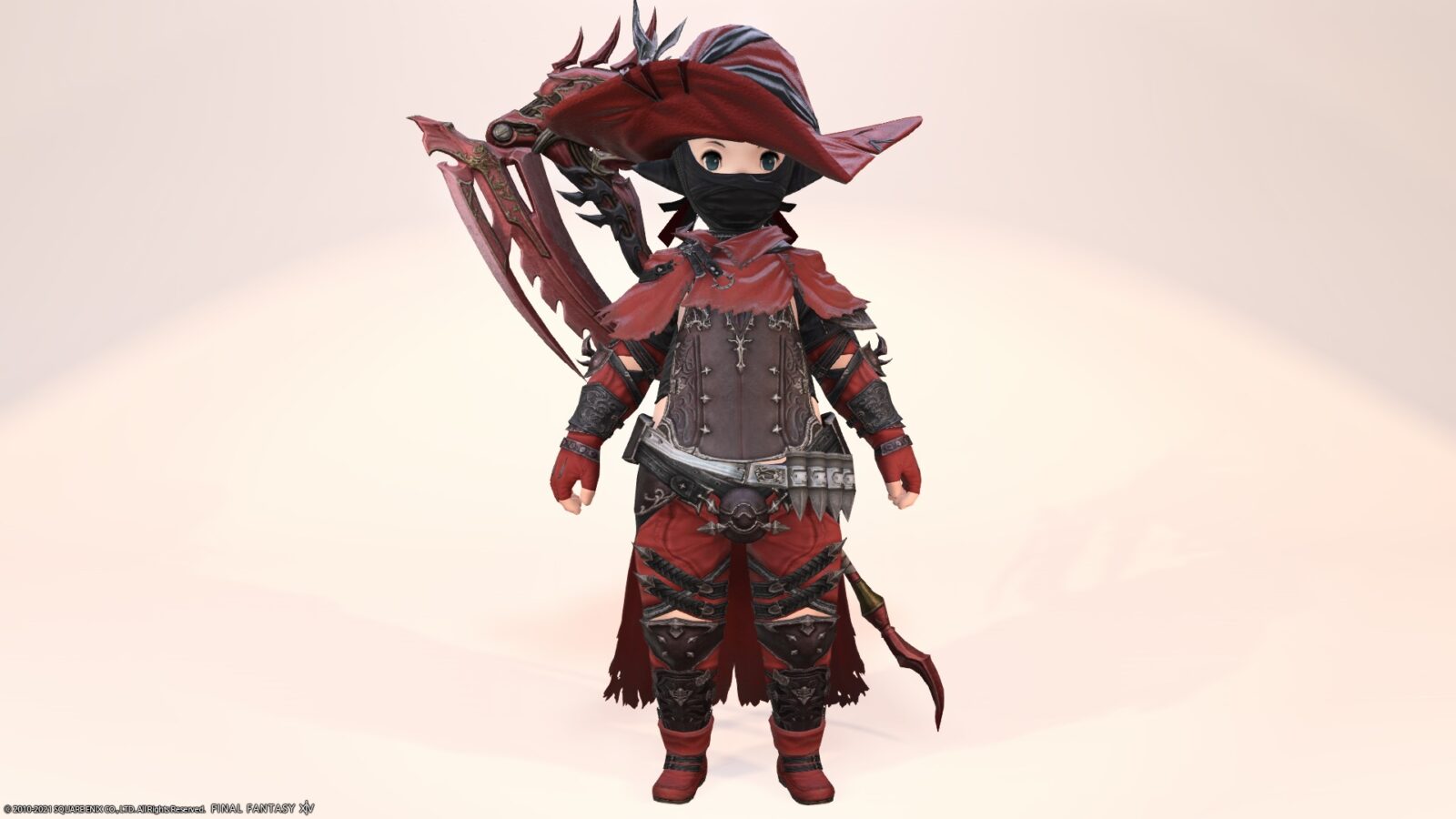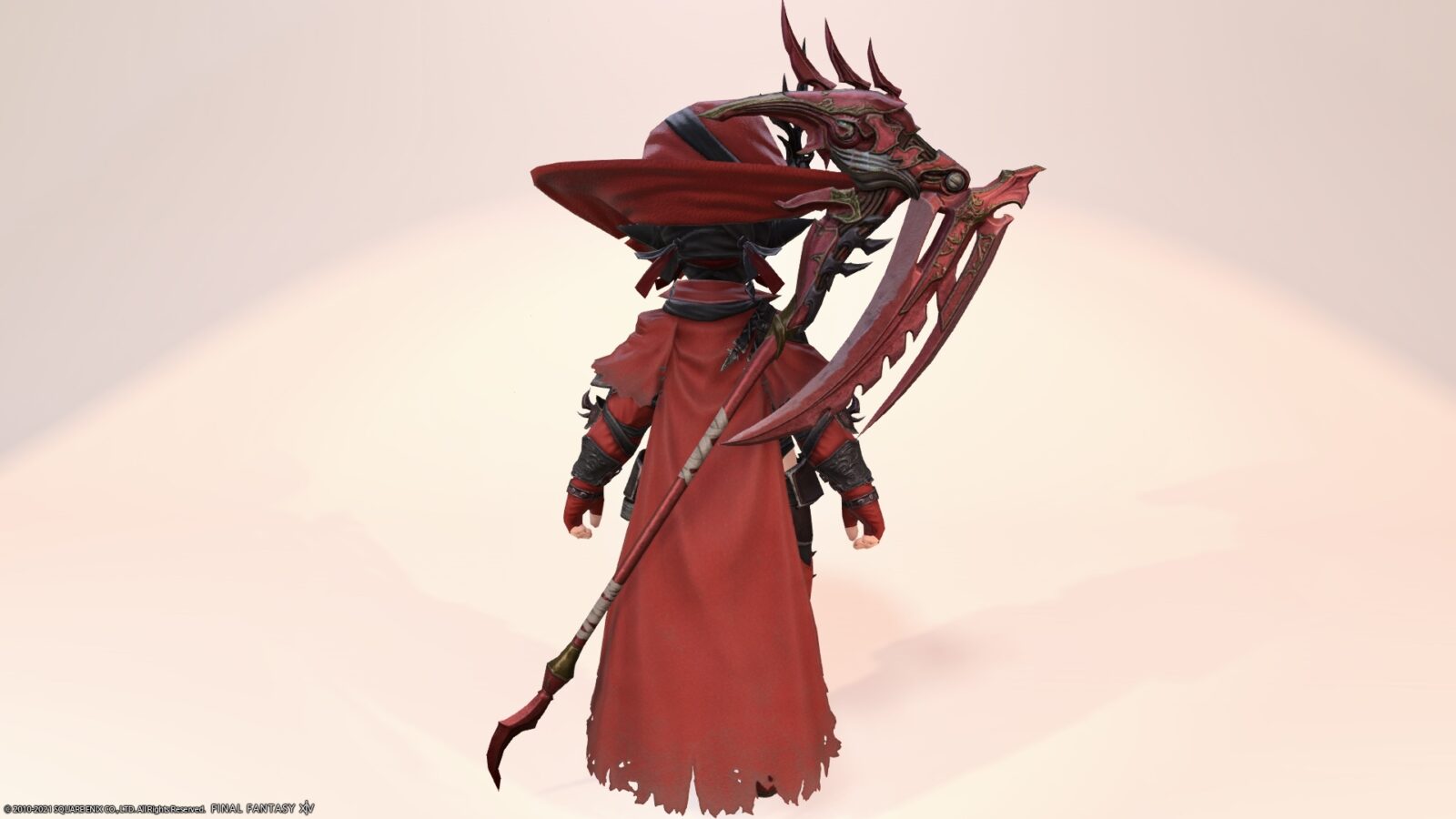 Honey Yellow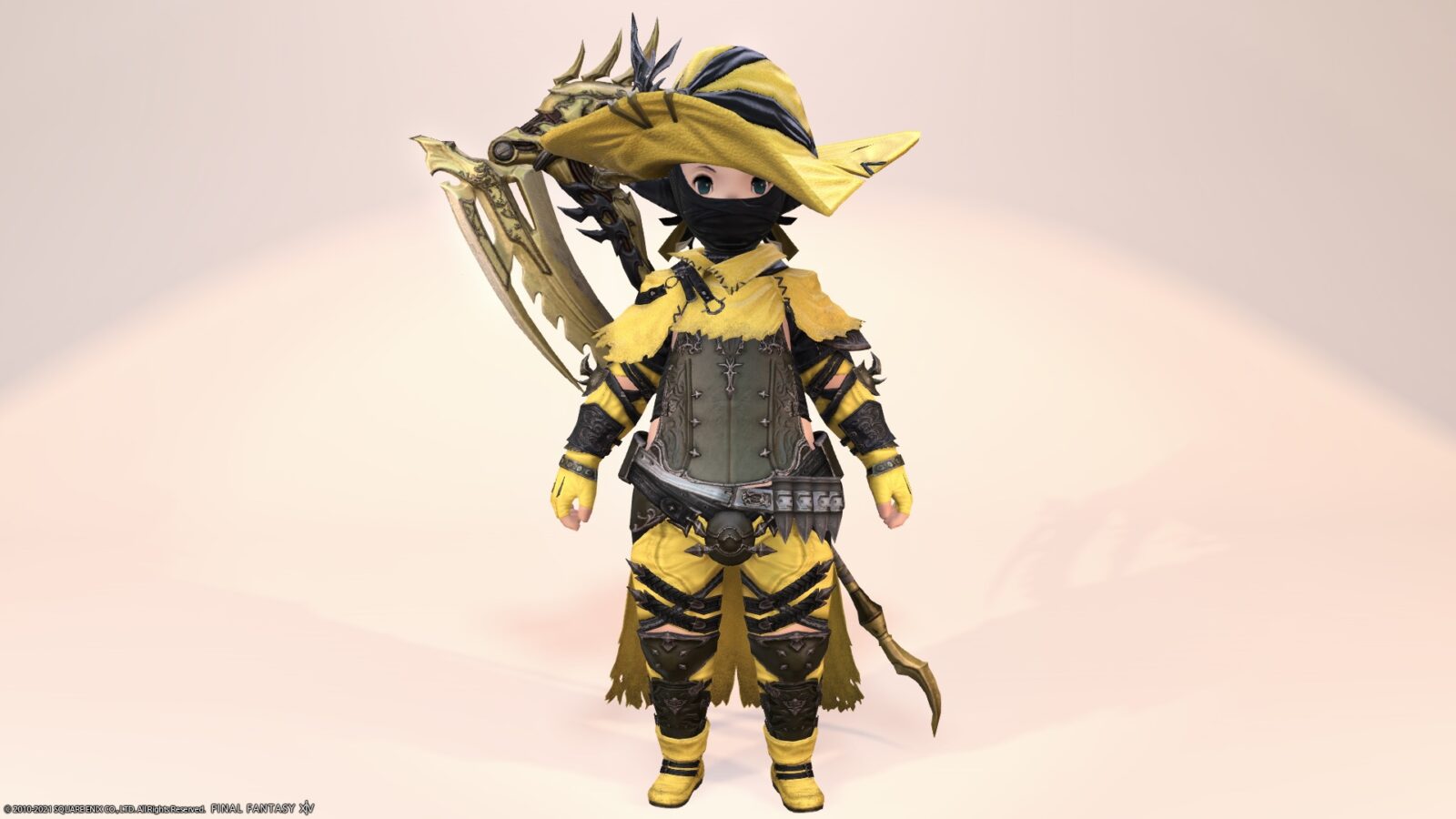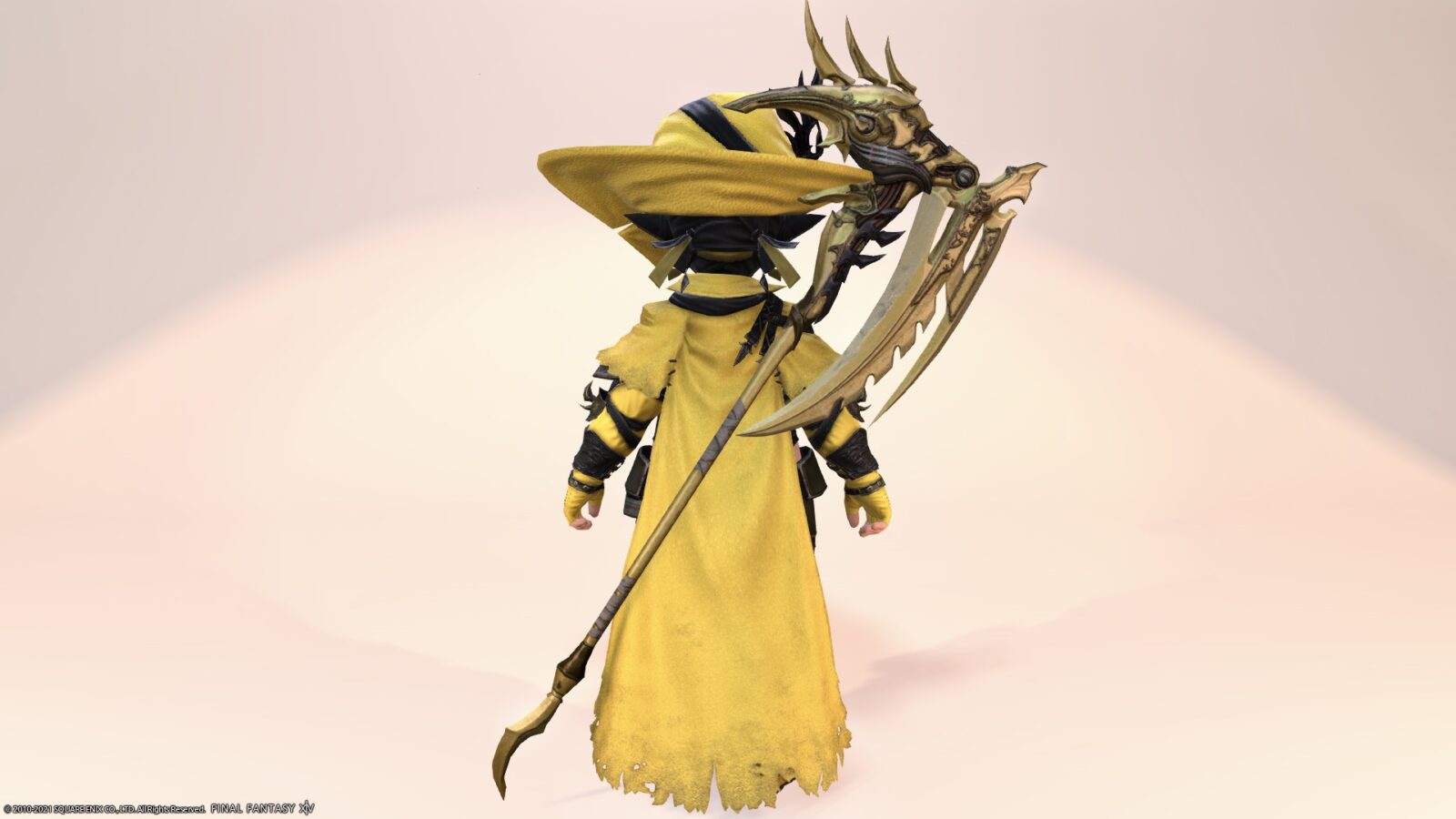 Ceruleum Blue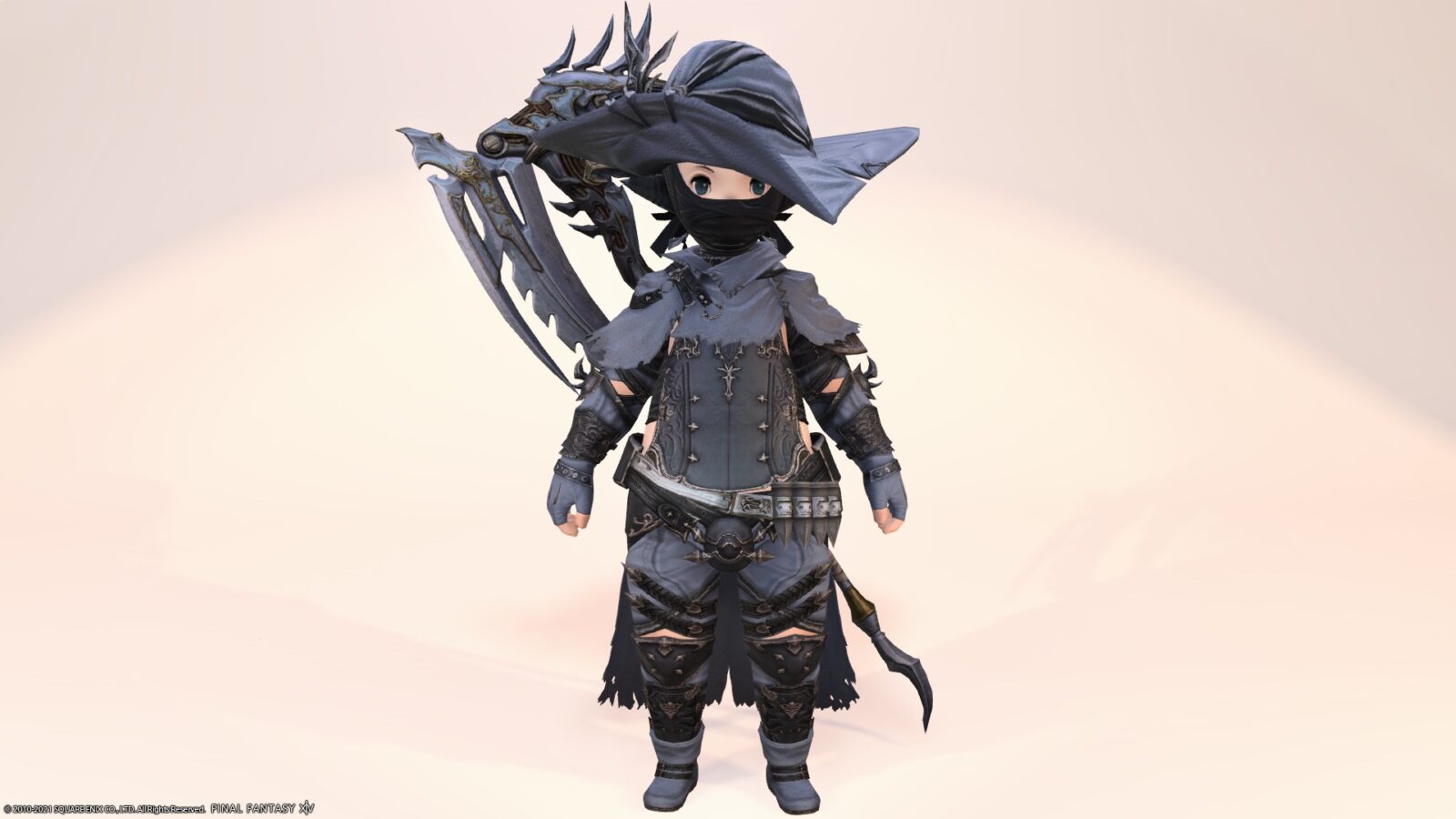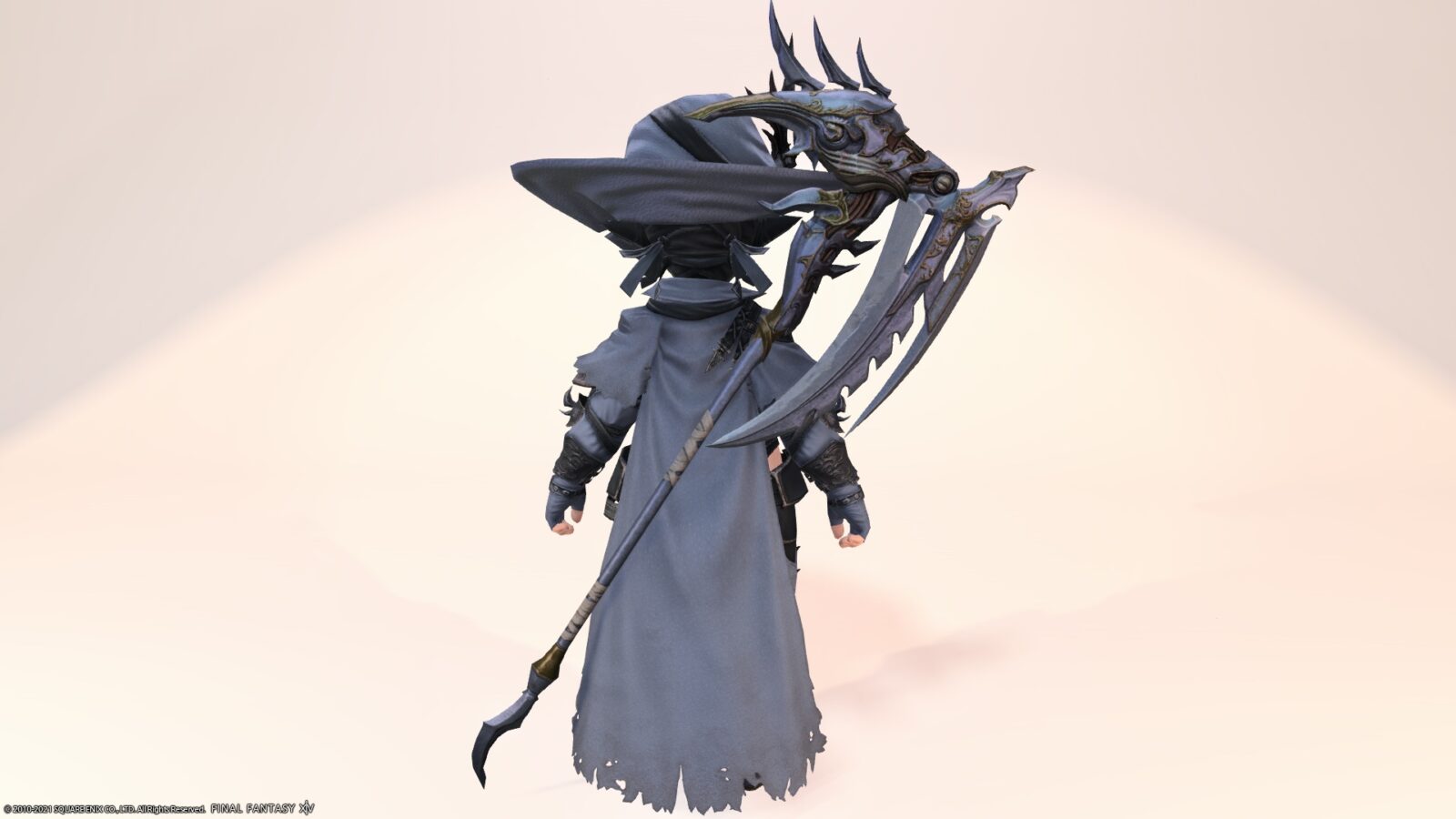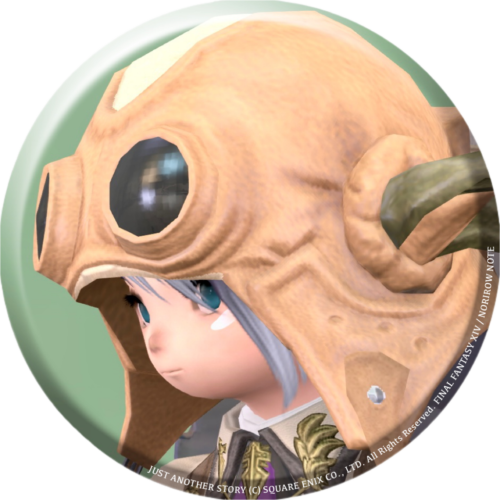 norirow
I haven't done a lot of melee jobs before, but I'll do my best because the reaper is cool!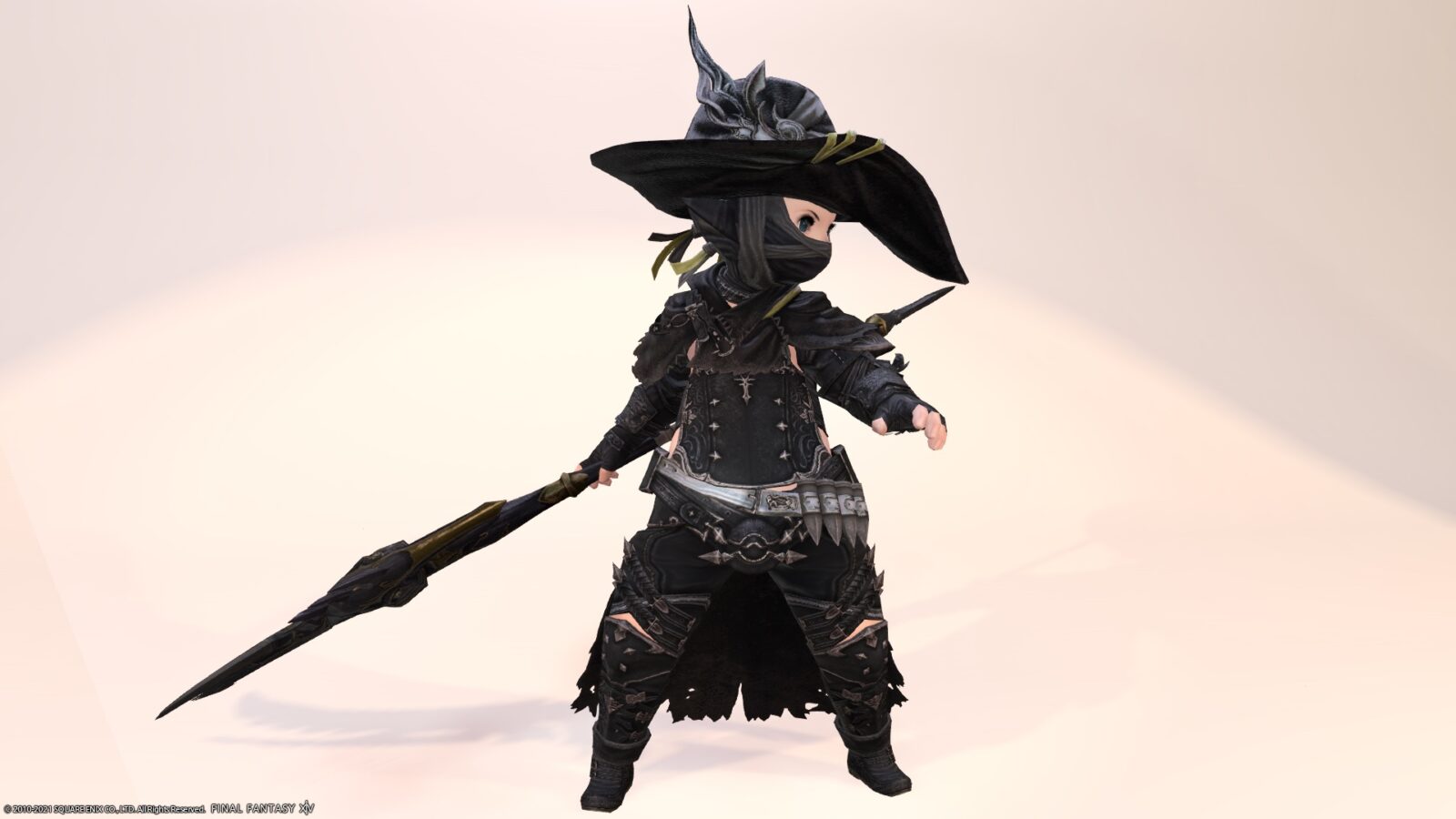 It's a job full of "Chu-ni" feeling that you like.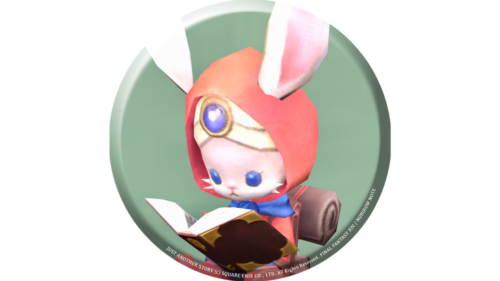 namingway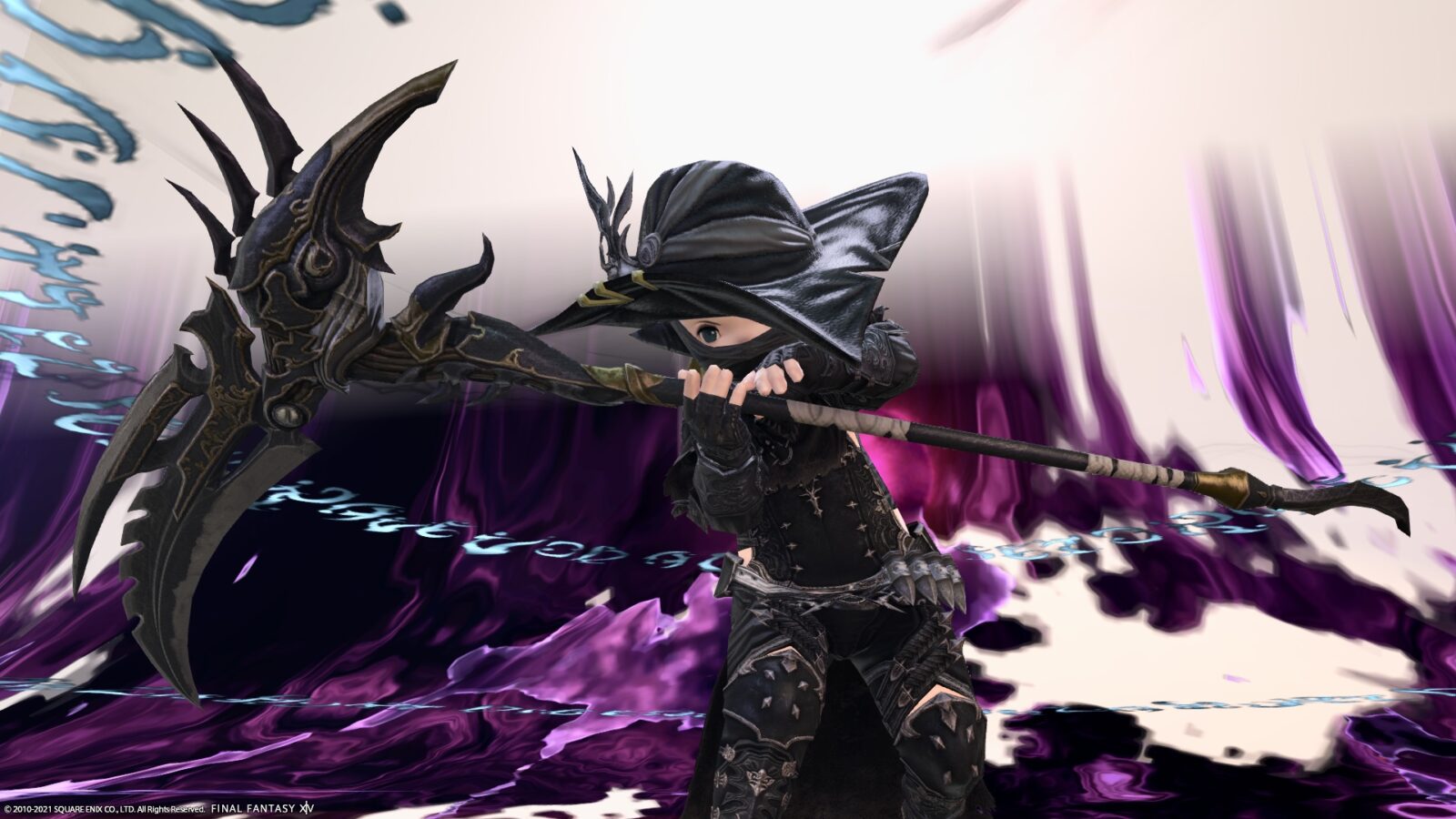 So, it was a record of the reaper's AF5 equipped "Reaper" series.
▼ Please check the video for the movement of the fabric!
Related records