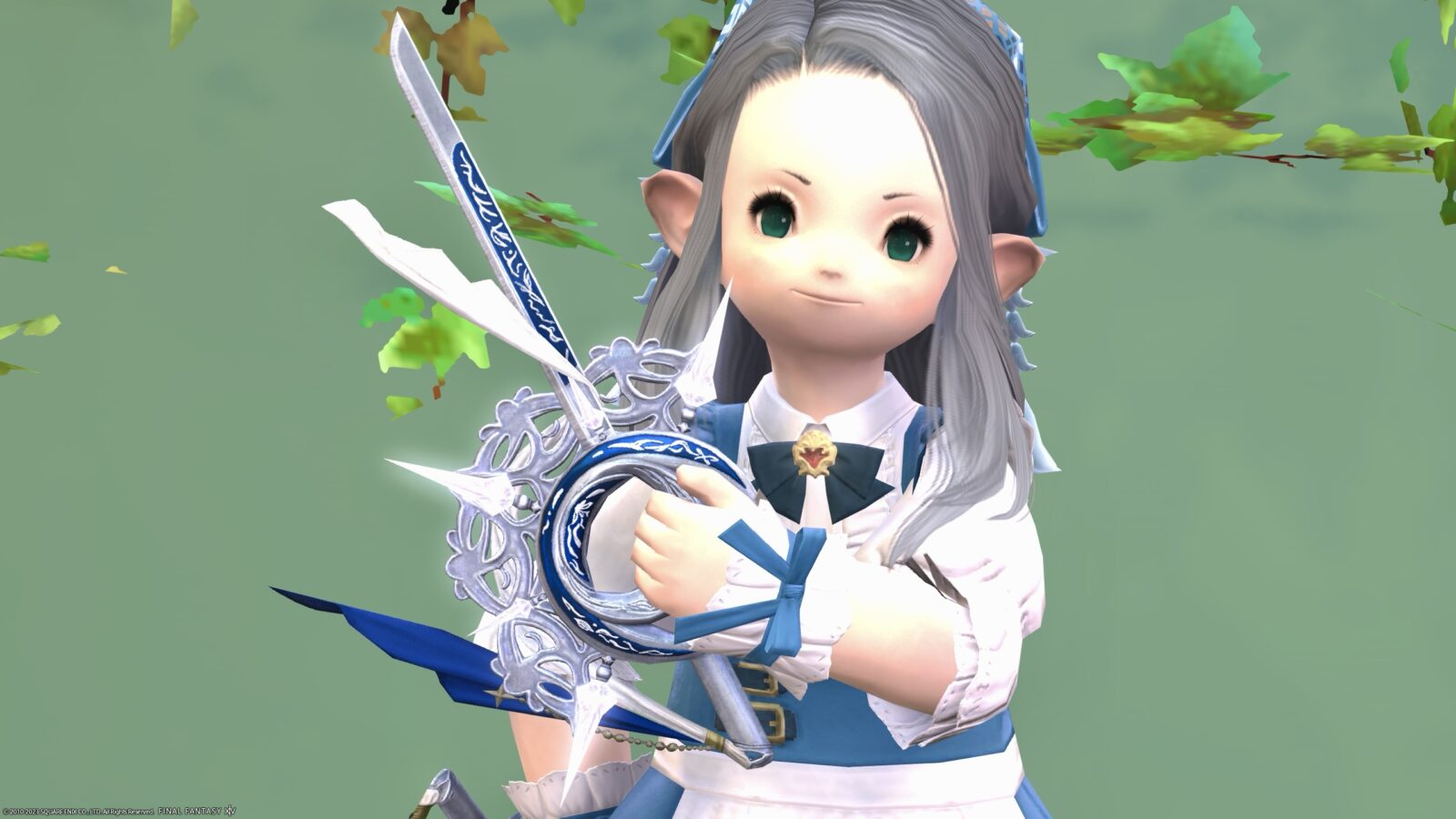 This is a record of the Dancer's throwing weapon (Comedy Weapon) "Twin Moons".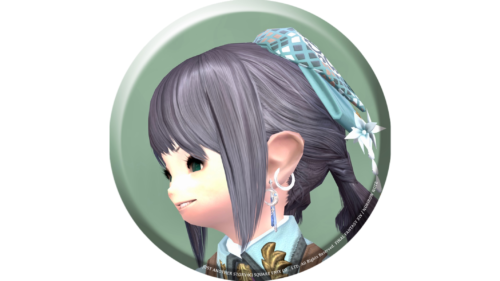 noriko
I got a very stylish chakram♪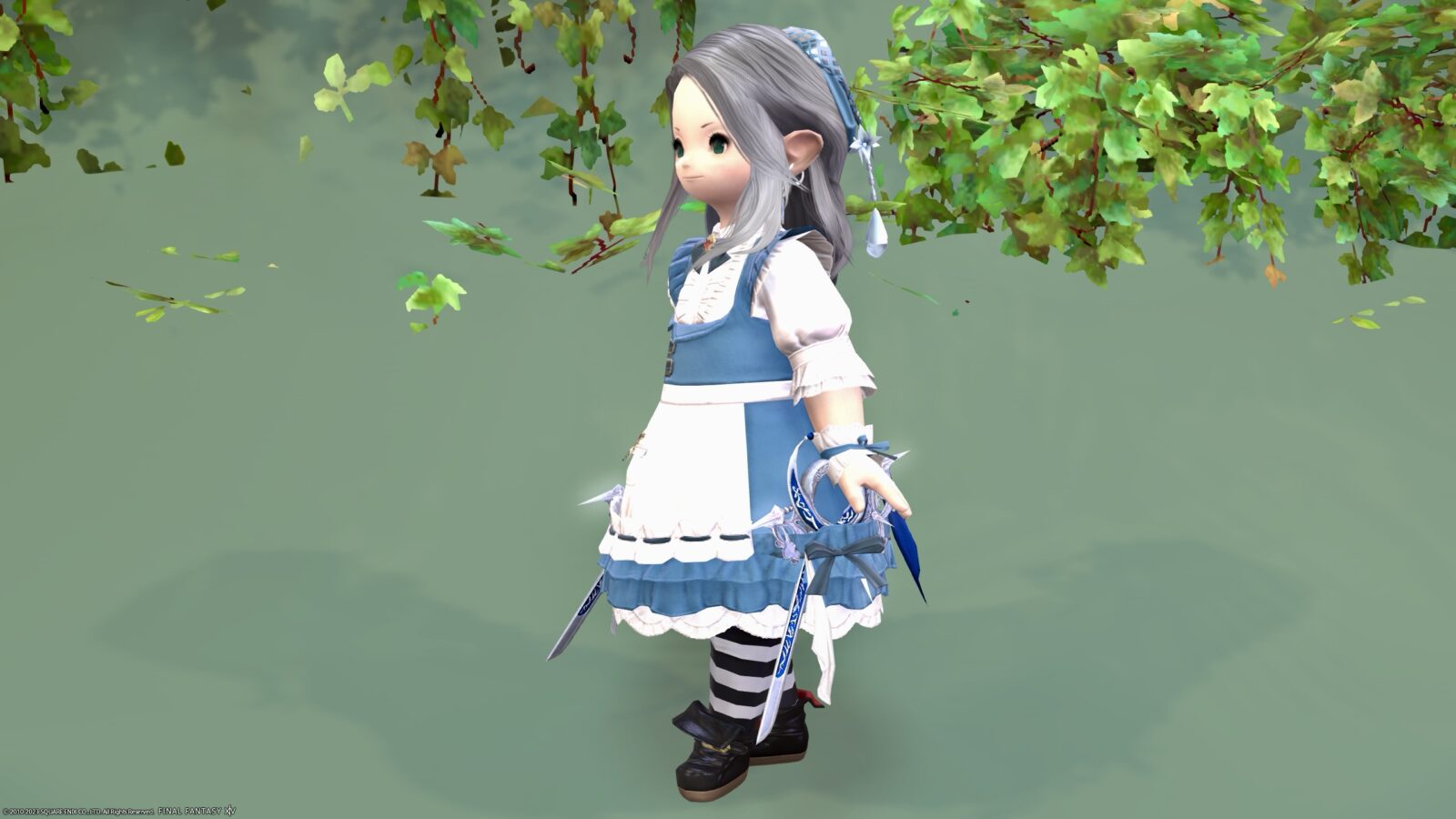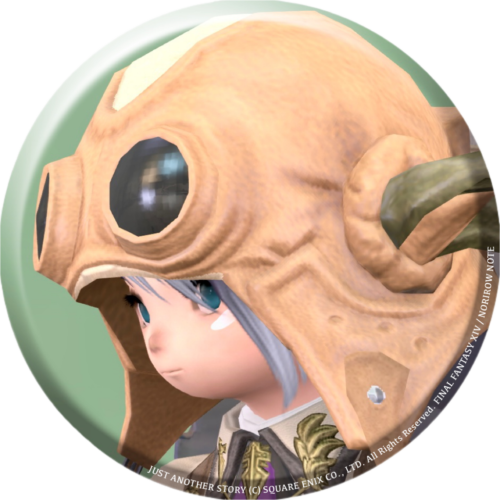 norirow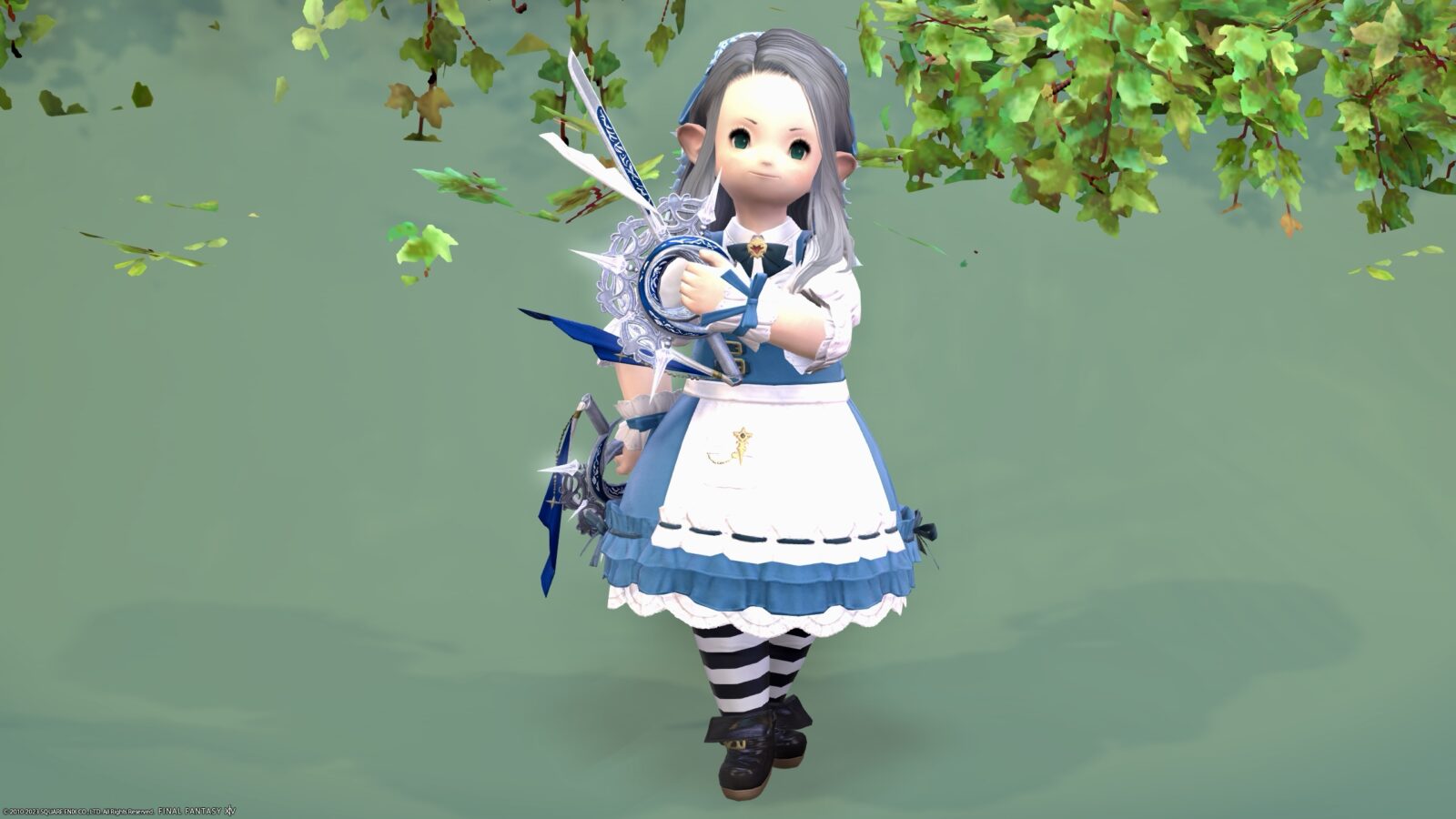 Although it is a chakram, its distinctive feature is that it resembles a sword.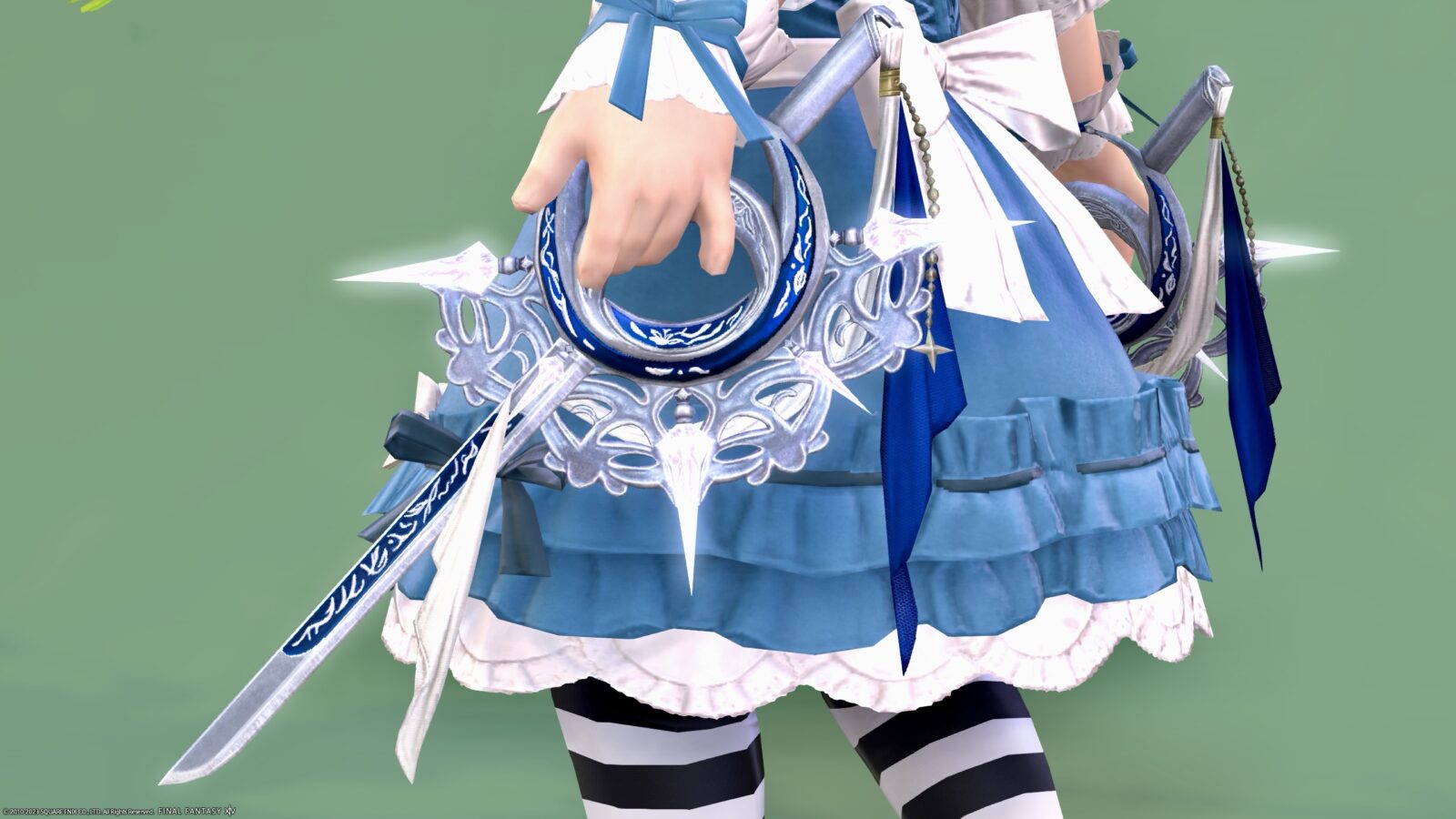 The blue decorations on top of the silver are very beautiful.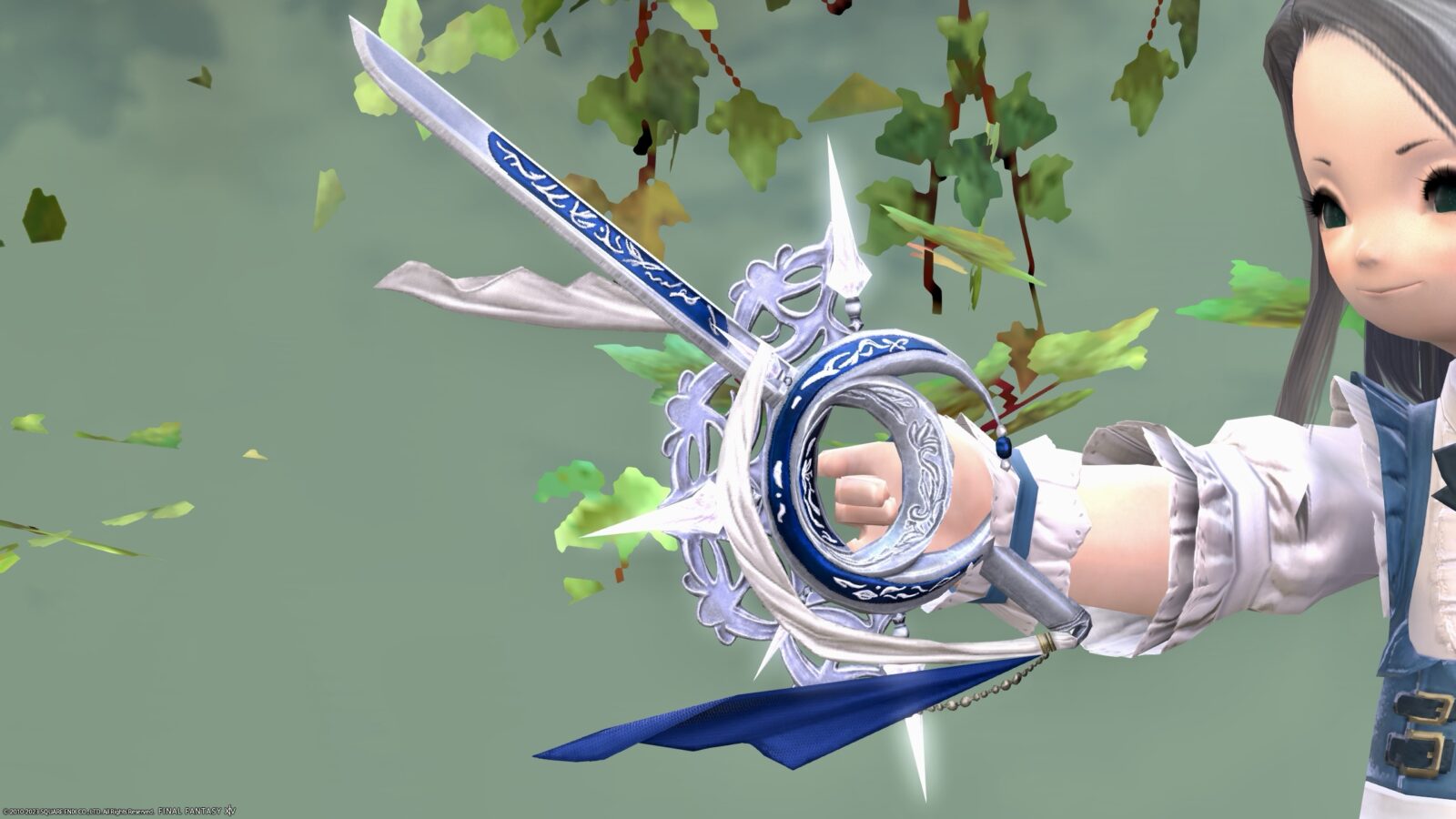 The design resembles stacked crescent moons, and the white crystals arranged in a radial pattern always emit light.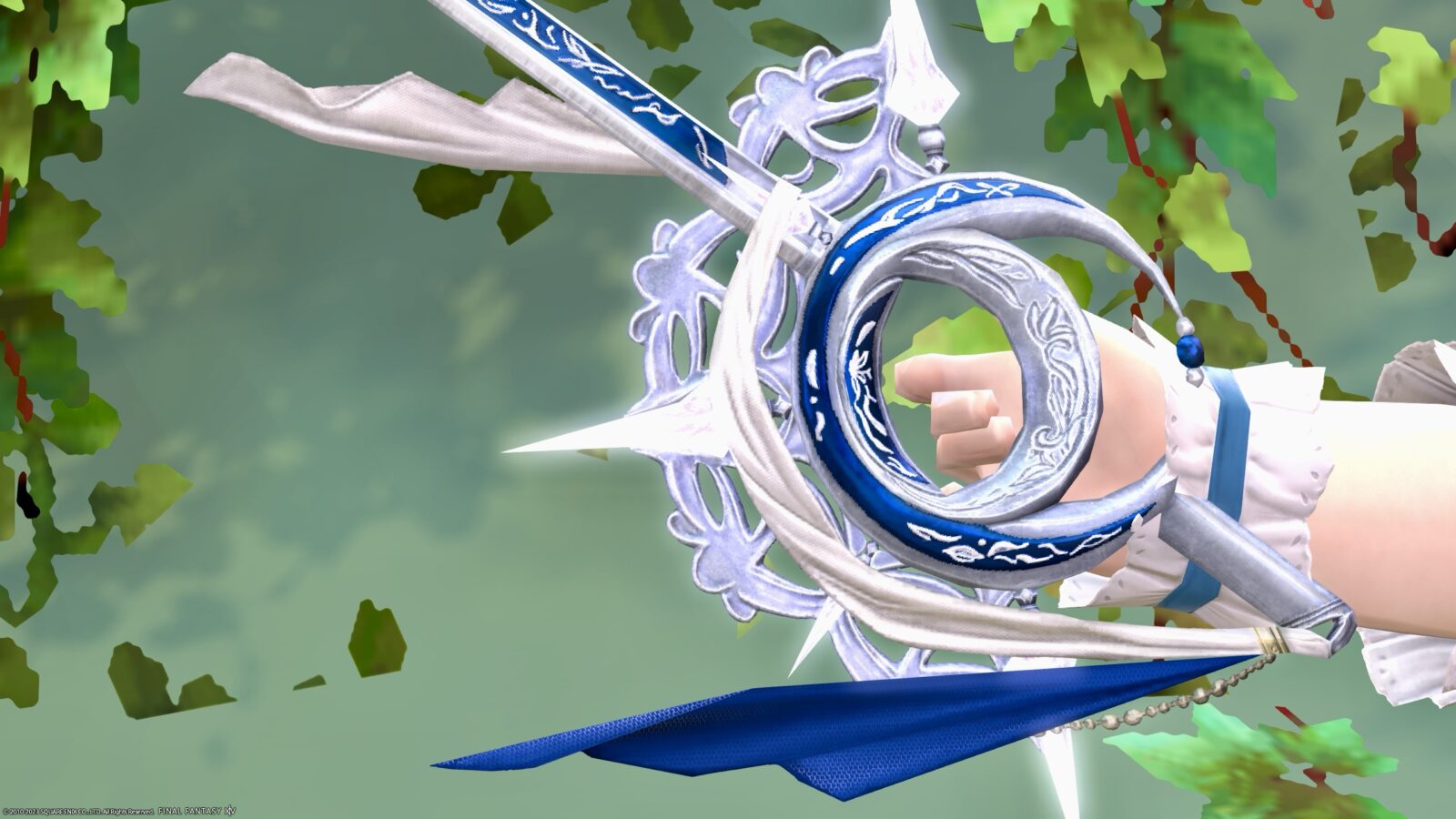 The cute part is that the blue and white cloth are tied together.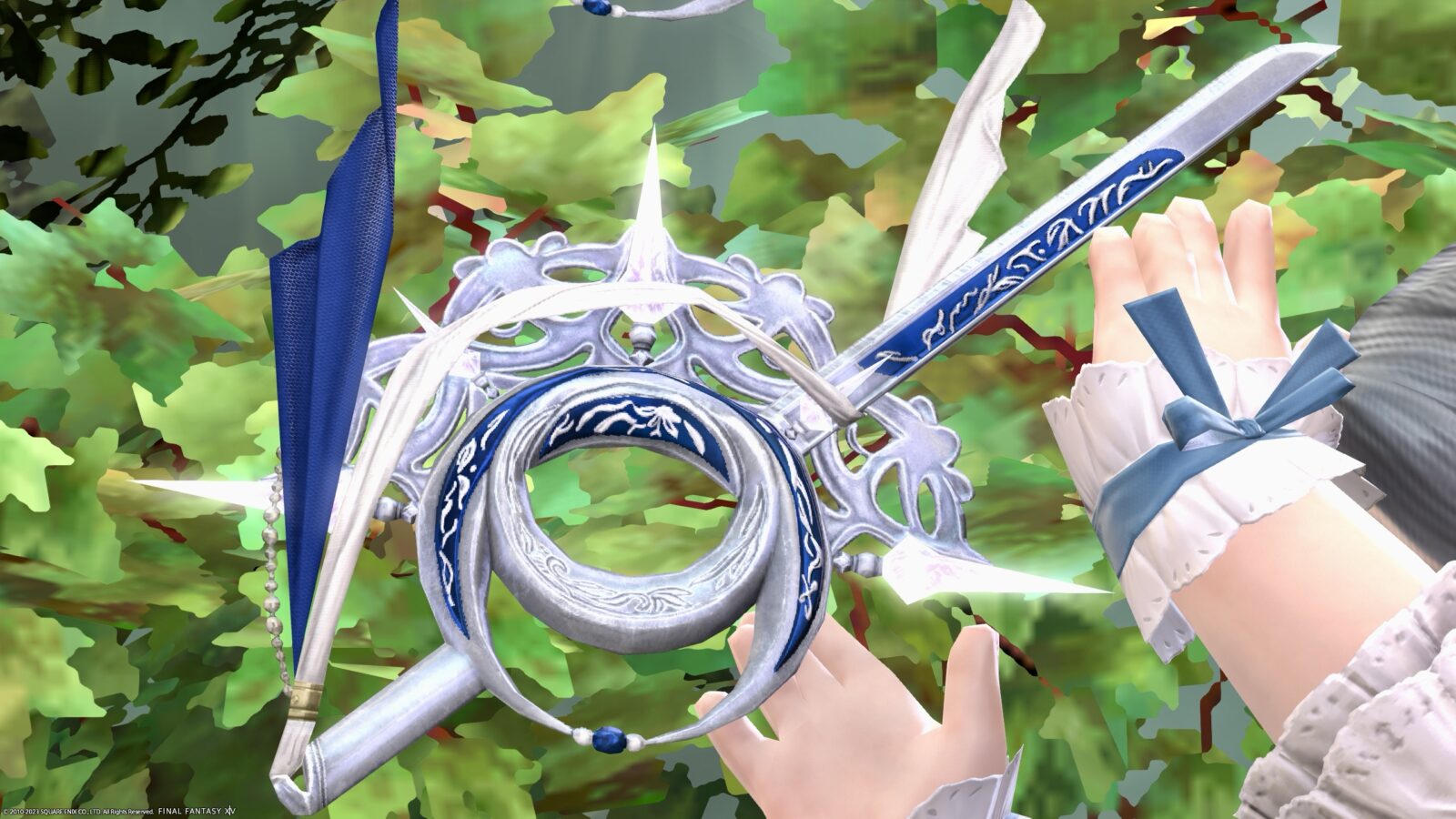 It looks like a pair of twin swords and is very sharp.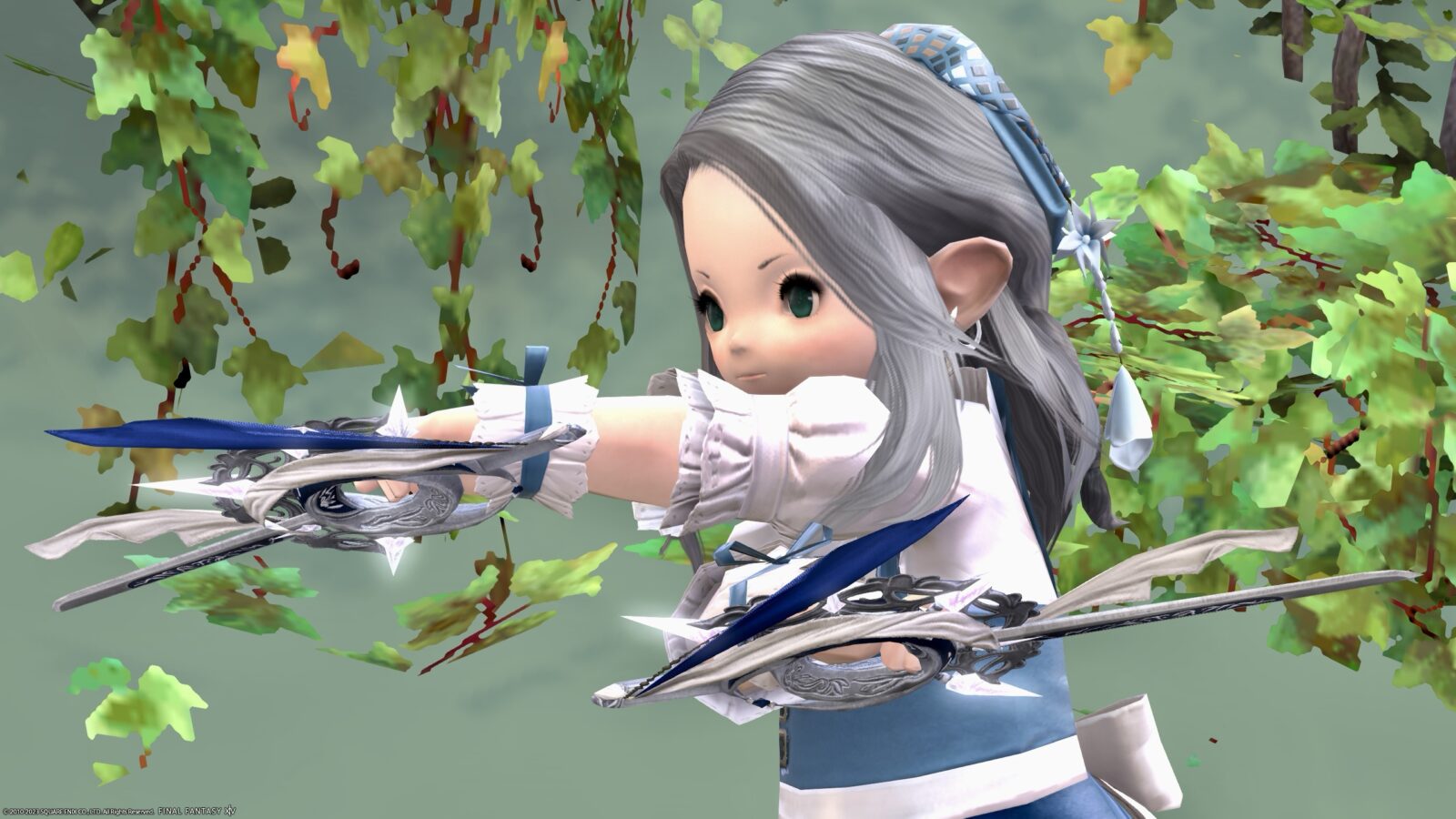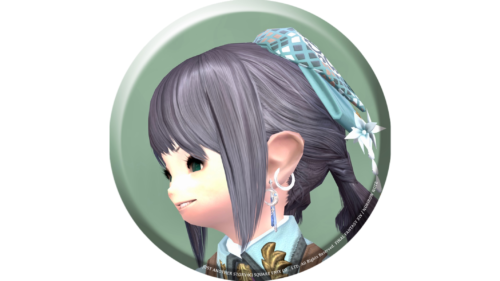 noriko
I can dance the "Sword Dance" with this♪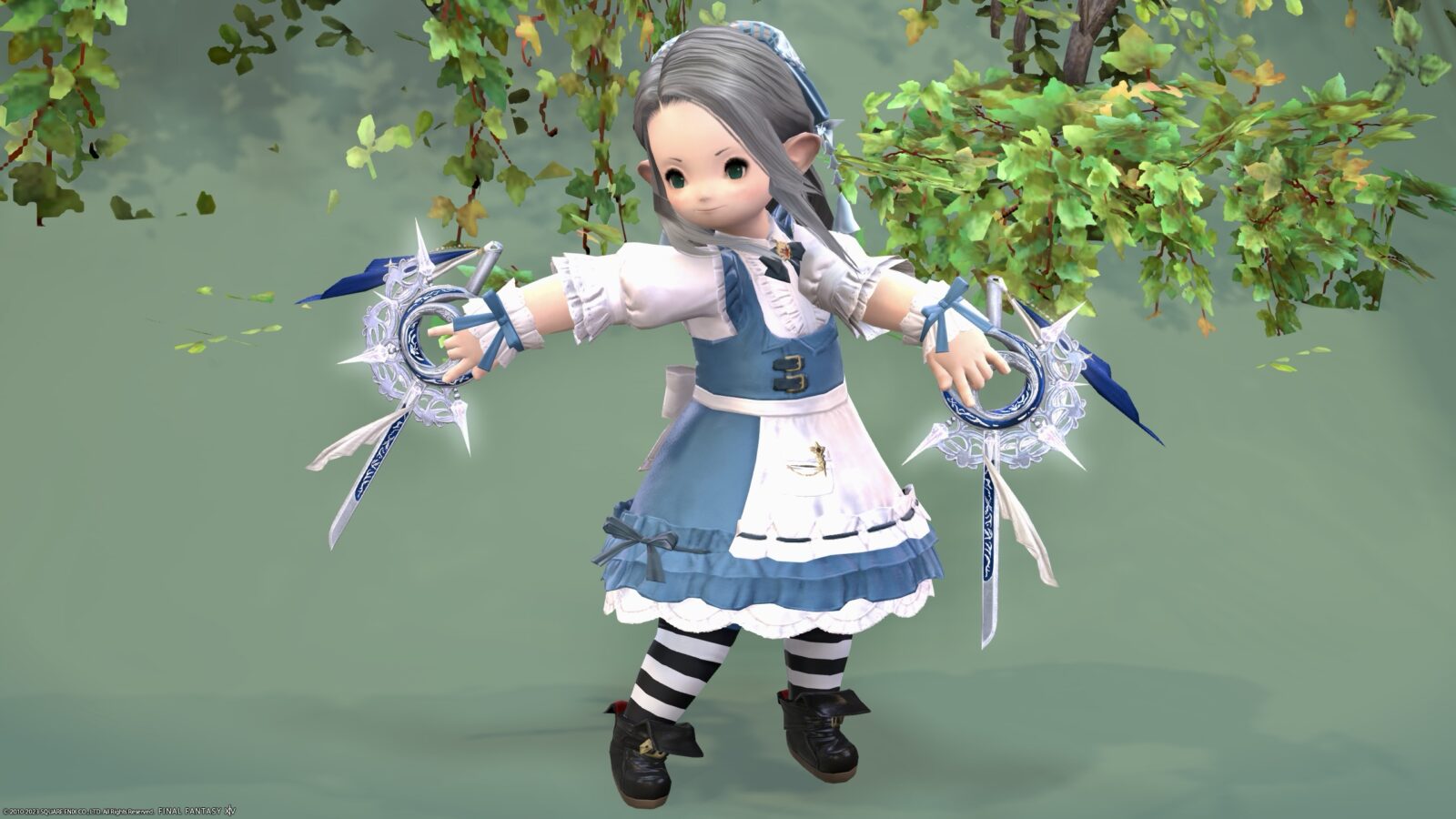 By the way, this is also one of the top prize winners in the weapon design contest.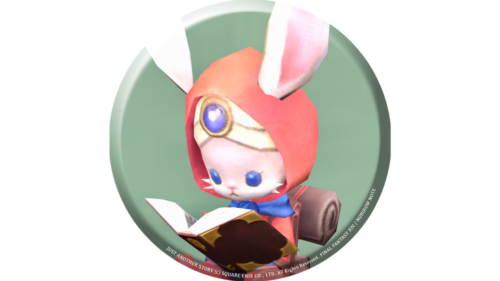 namingway
「ジョブ専用武器デザインコンテスト」結果発表! | FINAL FANTASY XIV, The Lodestone
「ジョブ専用武器デザインコンテスト」結果発表!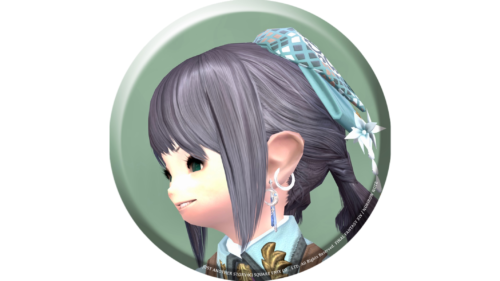 noriko
Wow, I see! Thank you for creating such a wonderful design!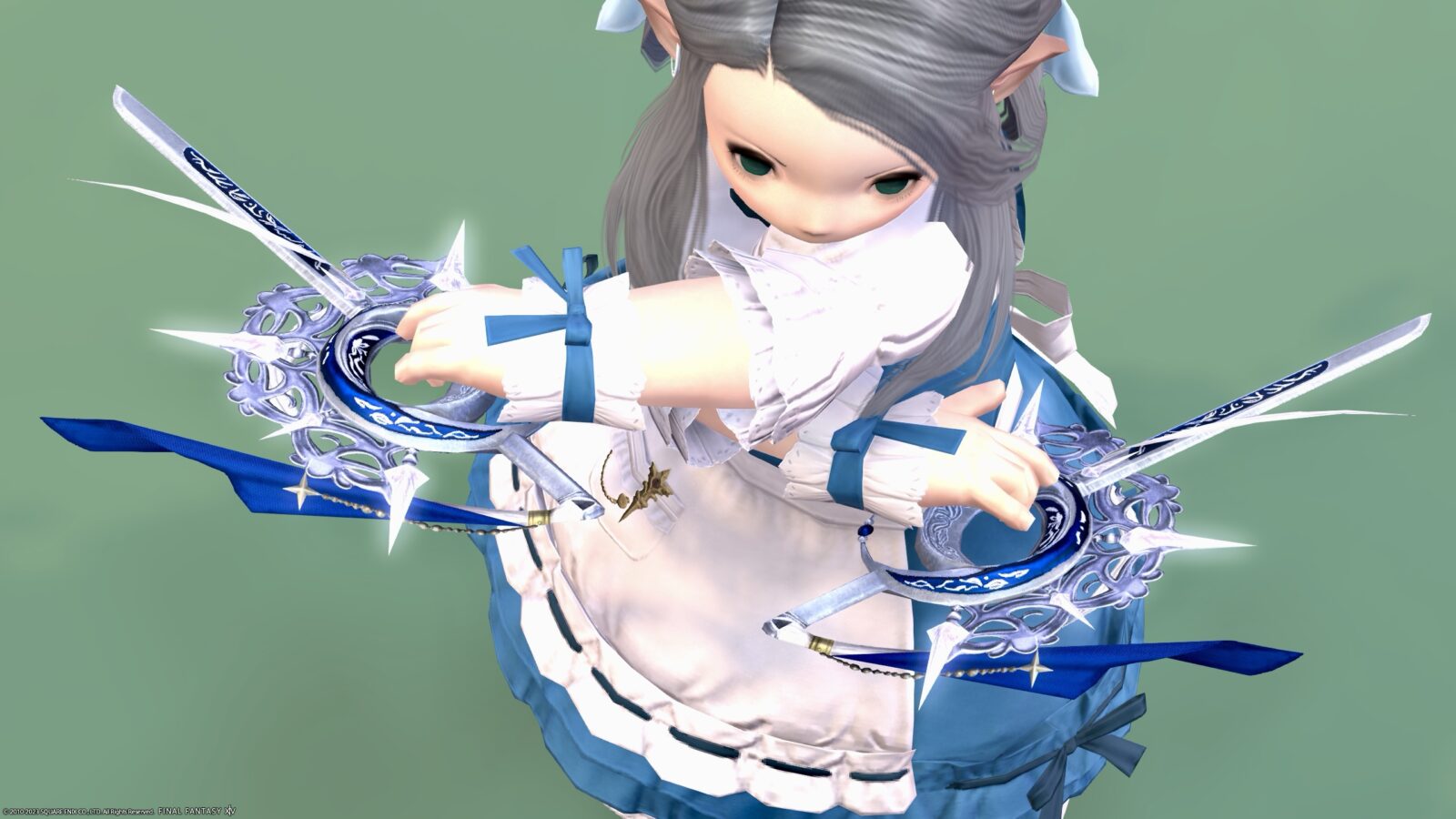 When I read the author's explanation, I see that the motif is the moon god Menphina.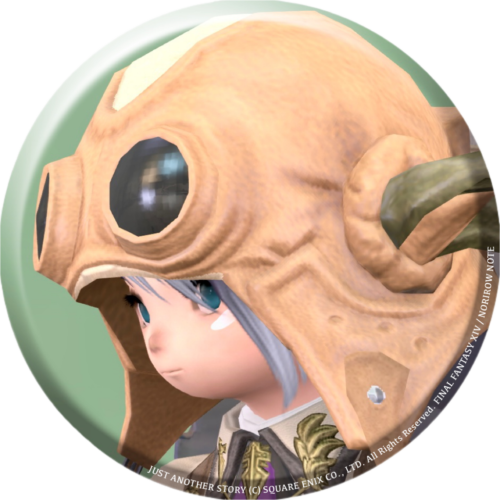 norirow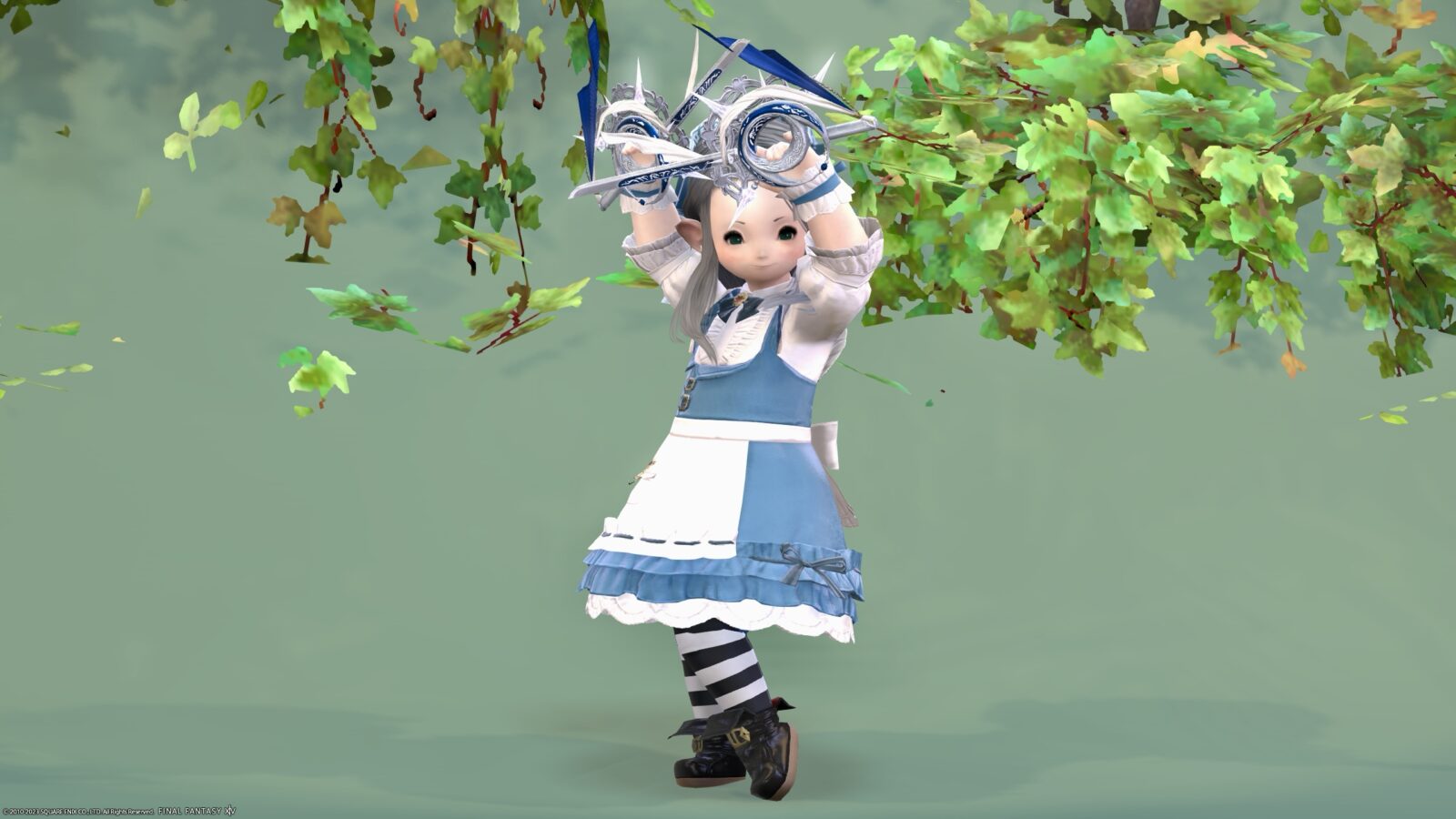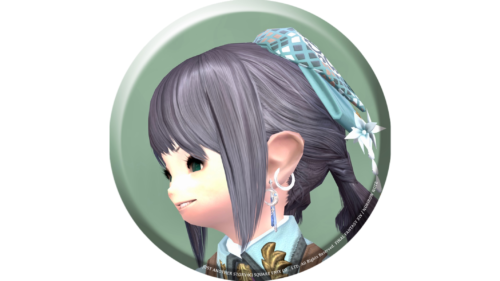 noriko
Moreover, when stacked together, they become like the sun and become the sun god Azeyma! Wonderful♪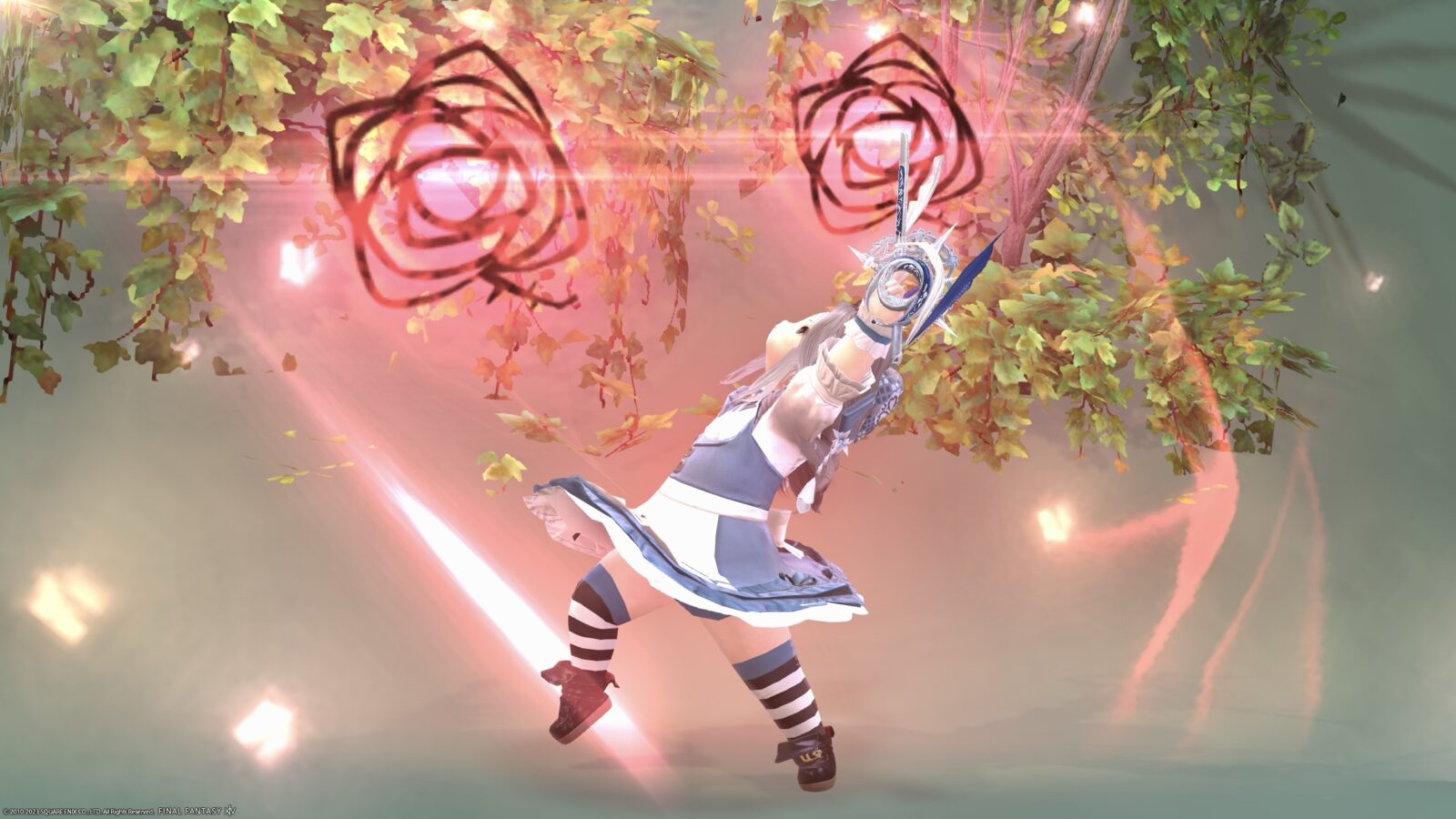 By the way, this "Twin Moons" can be obtained in exchange for Allagan tomestones etc. in Radz-at-Han.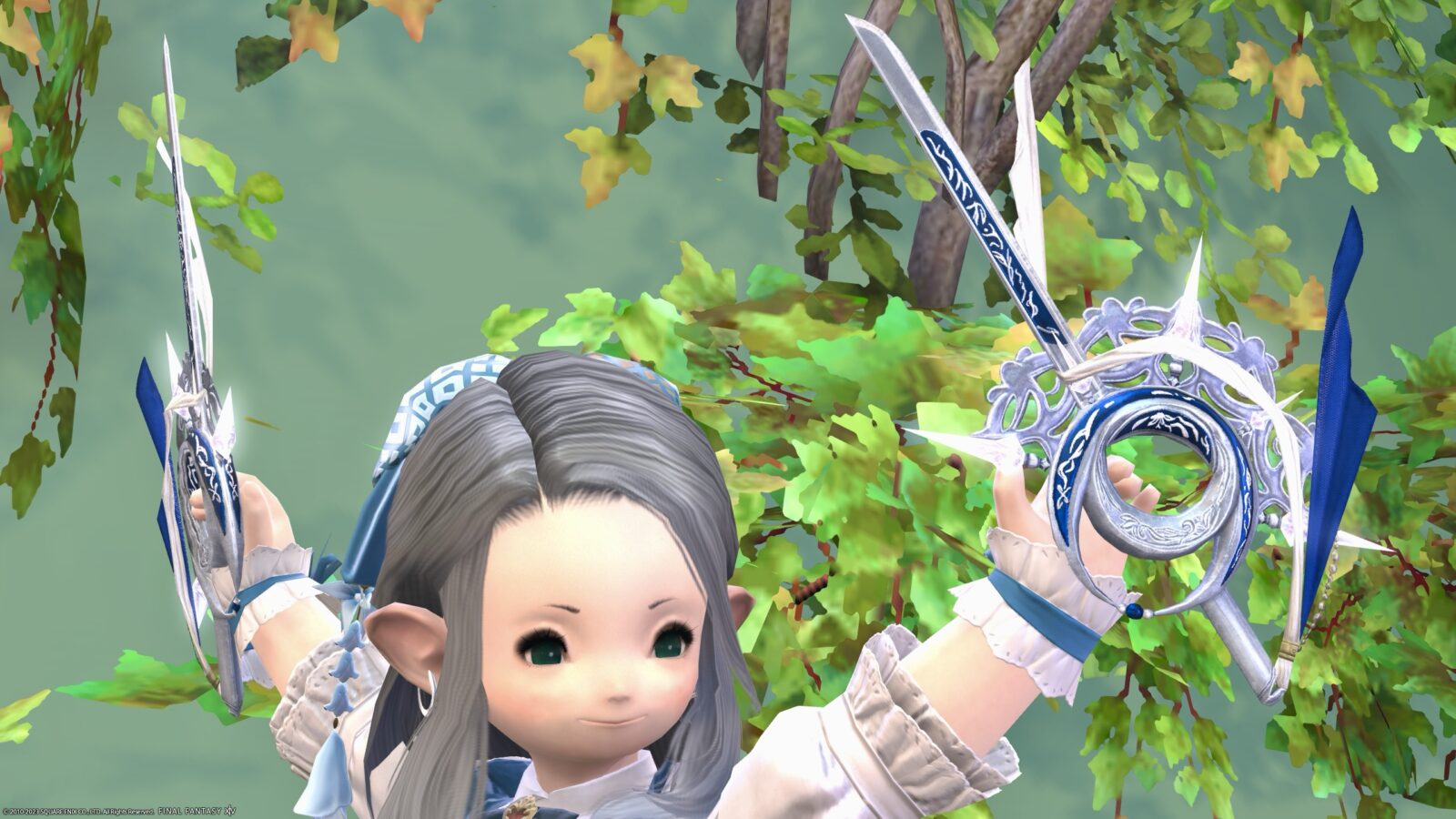 ▼
I recorded the movement in a video!
So, this is the record of the dancer weapon "Twin Moons" whose motif is the moon god Menphina!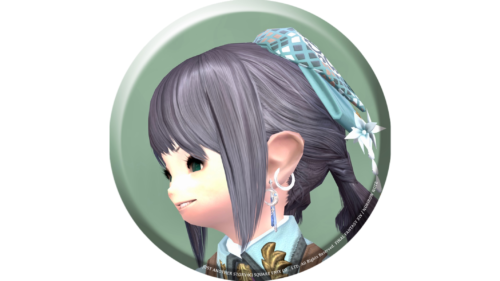 noriko
Menphina is cute so I'm happy!
♦♦♦
Related records
Weapon design contest winners