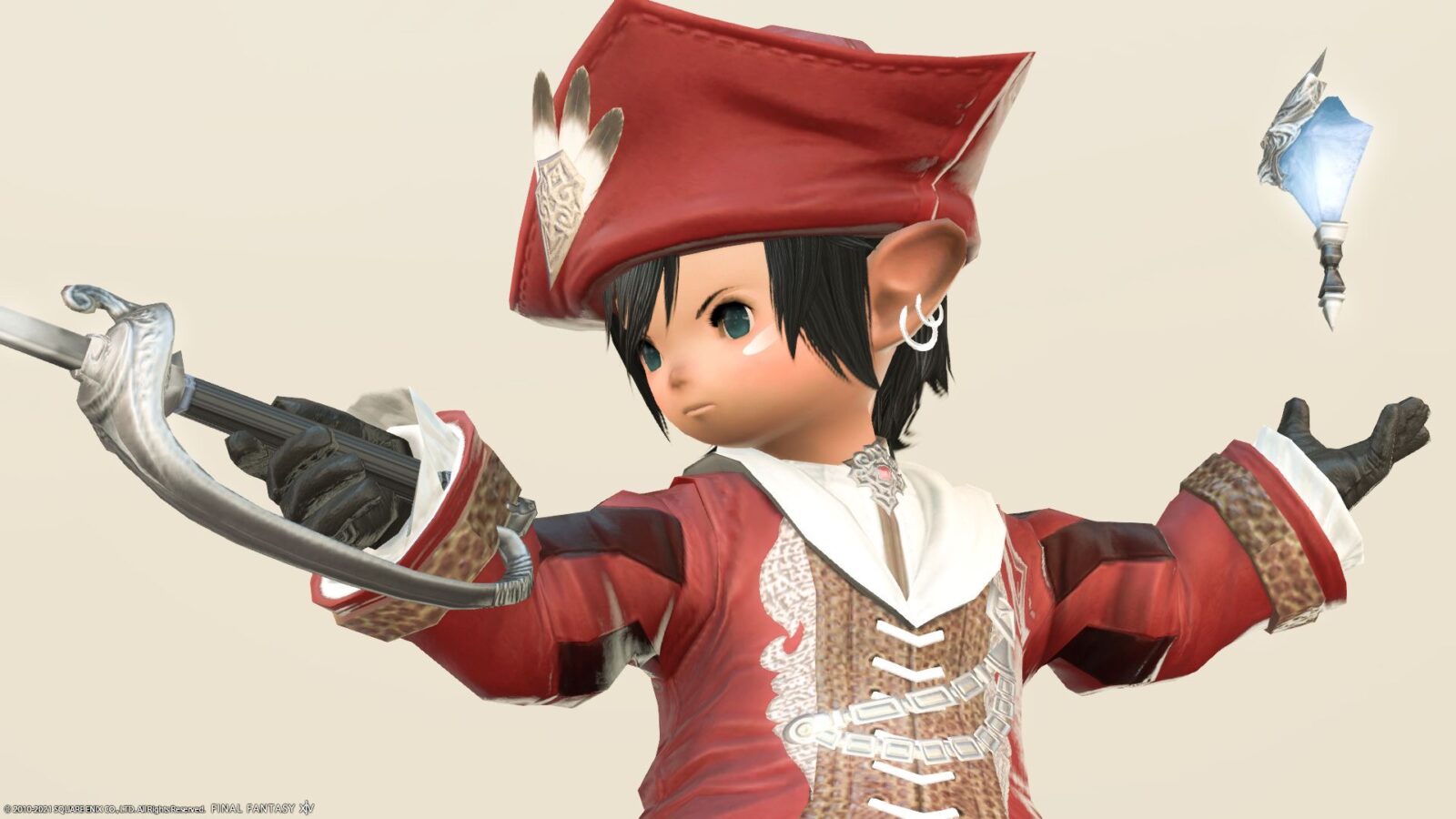 This is the "Red" series, which is the initial equipment of the Red Mage (can I call it AF1 because it is a Lv50 job-only equipment?).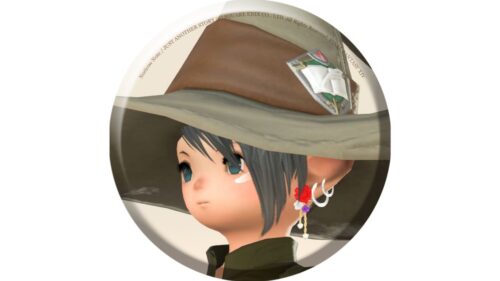 norirow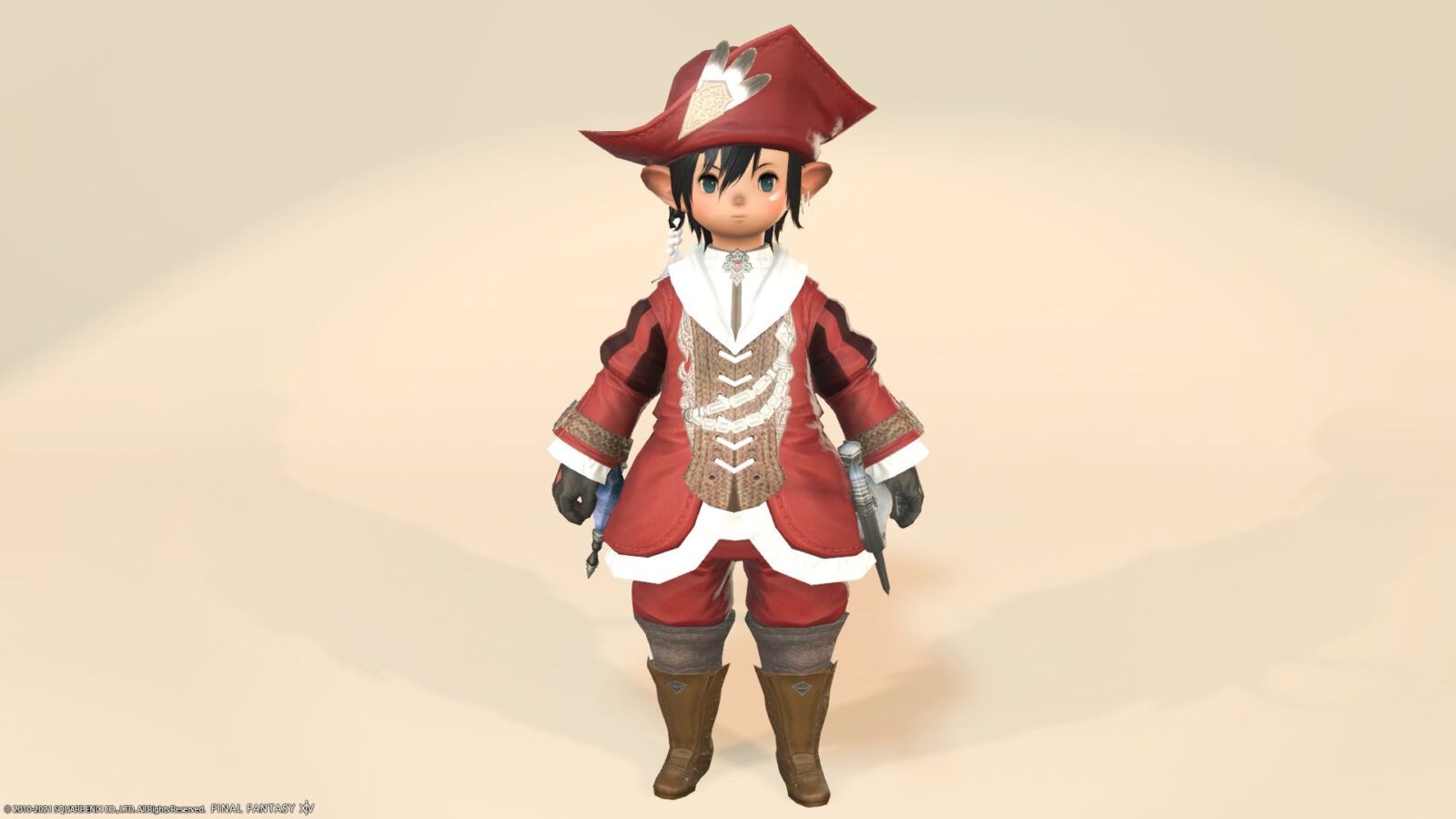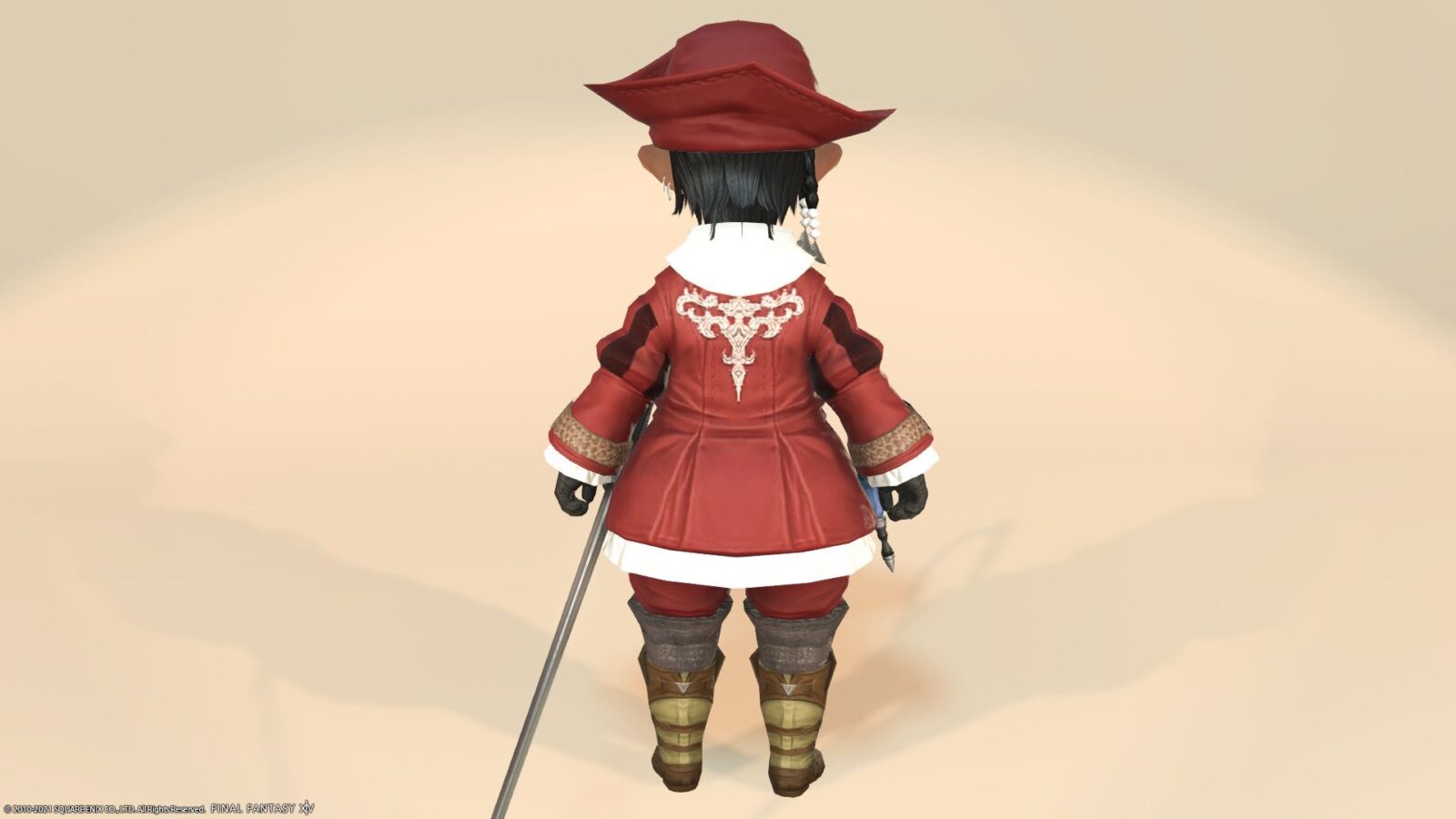 It feels like a general-purpose Bliaut, but it looks a little more luxurious than usual.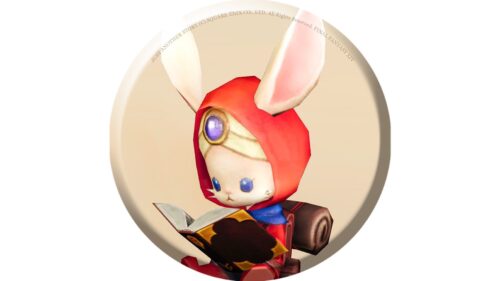 namingway
Red Mage Lv50 Initial Equipment (AF1?)
These equipments are readily available in Job Quest once you become a Red Mage.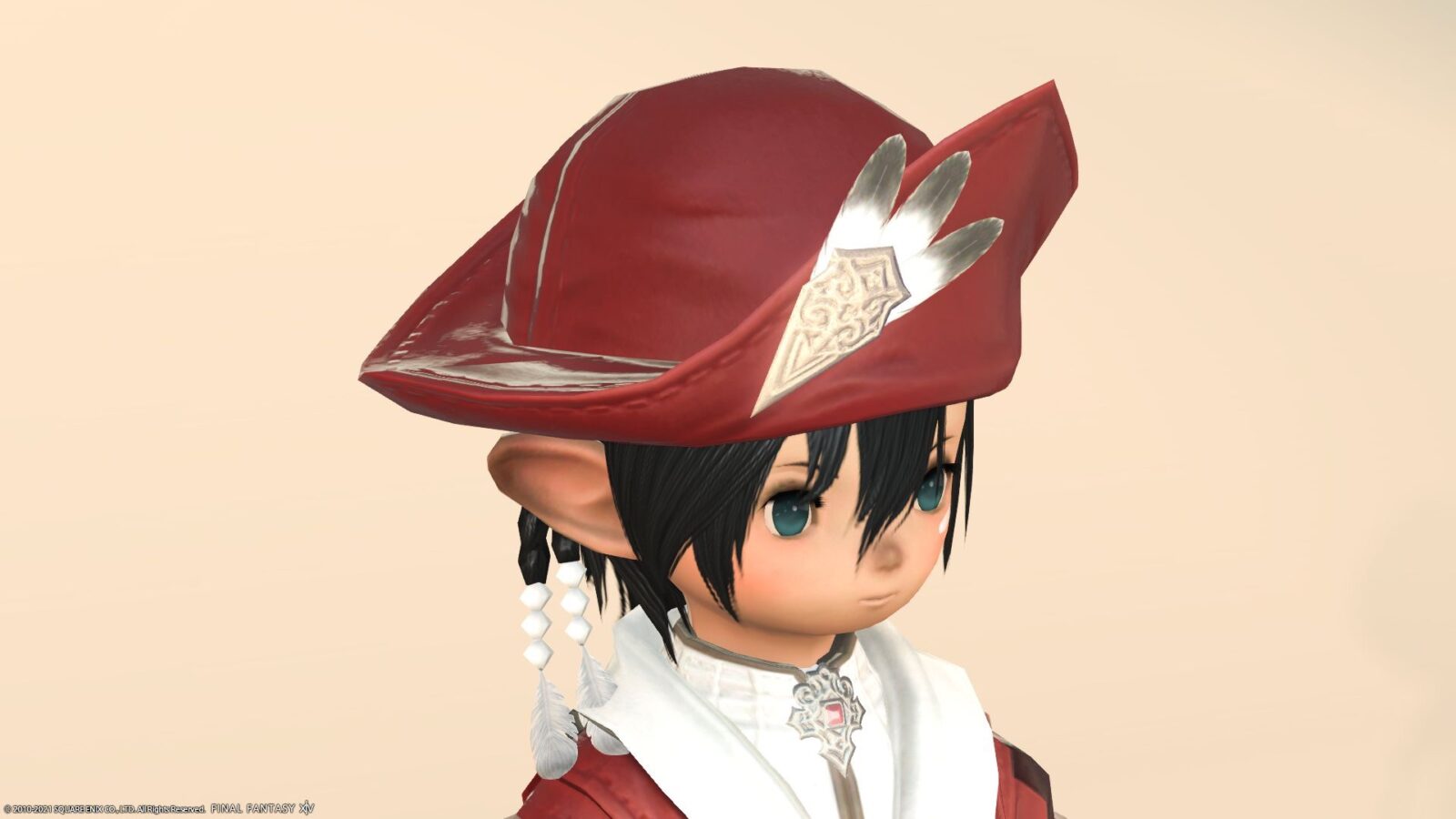 A pirate-style hat with a distinctive head equipment and a slightly luxurious gold feather decoration.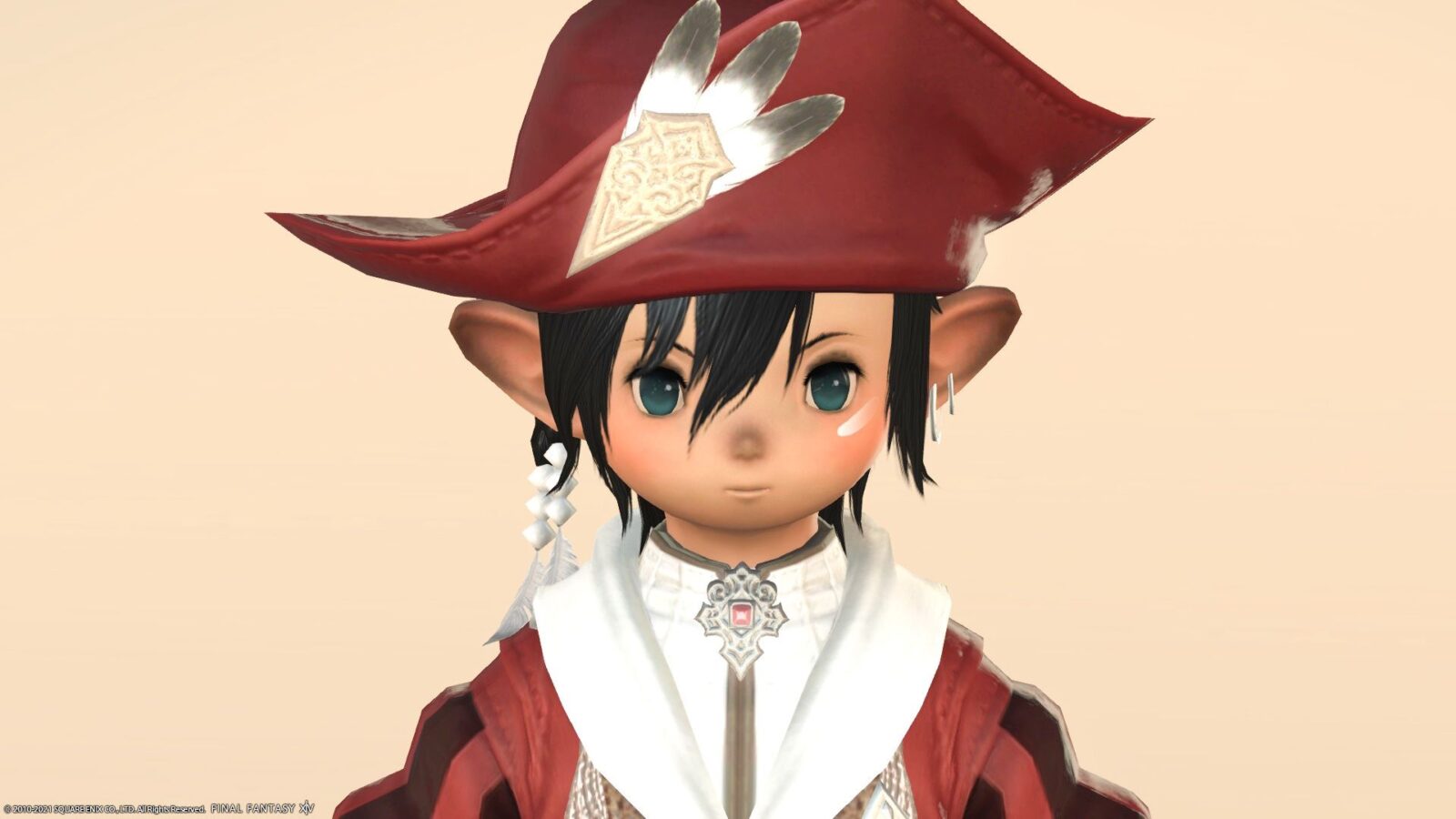 The body equipment has almost the same design as the general Bliaud series, but the neck and chest decorations are elegantly finished.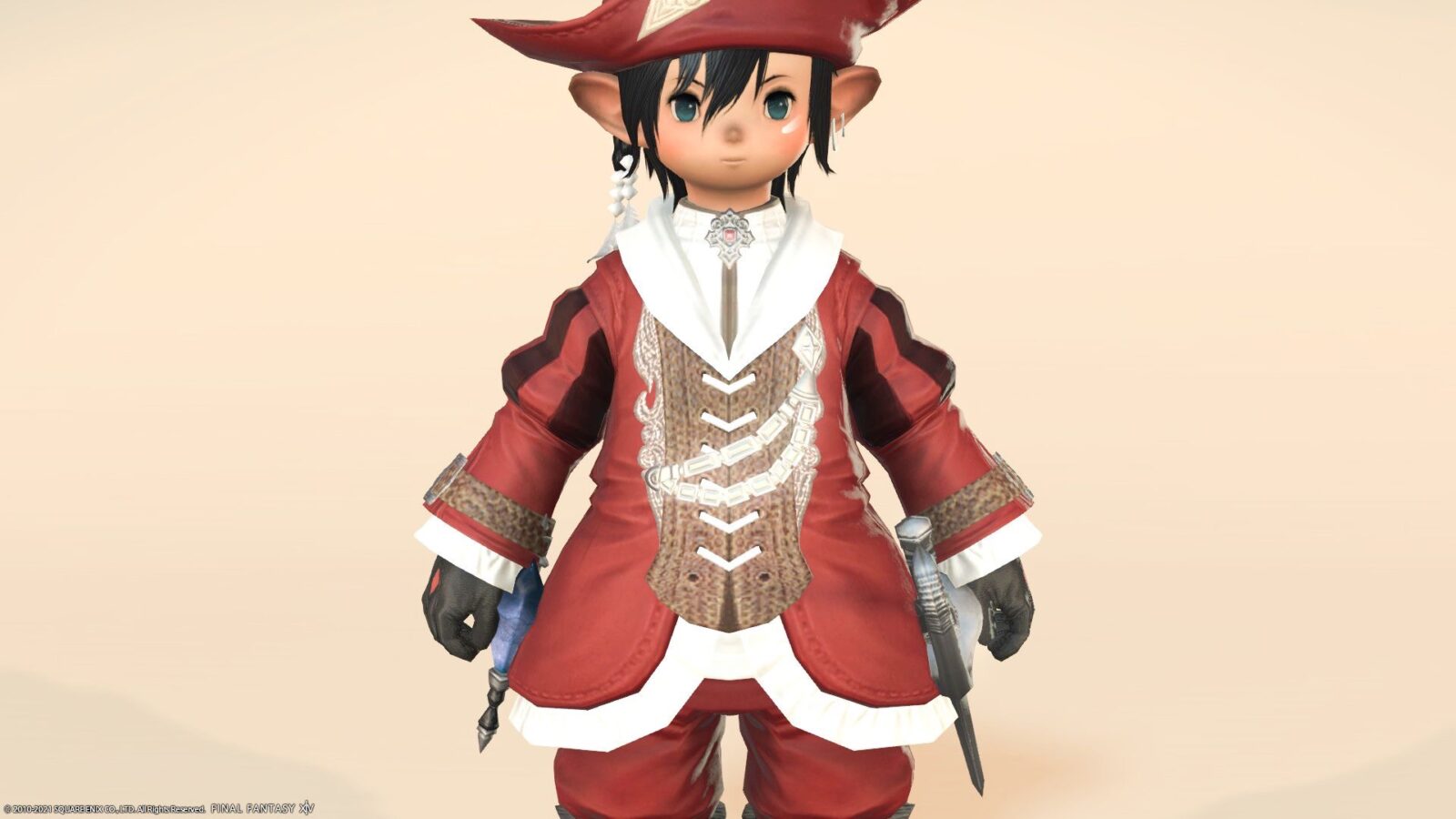 Is it an image of different colors of PvP equipment "Warwolf Bliaud of Healing"?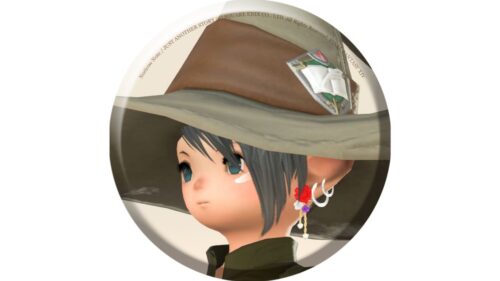 norirow
Bliaud has a special feeling because it feels a little noble, so I like it.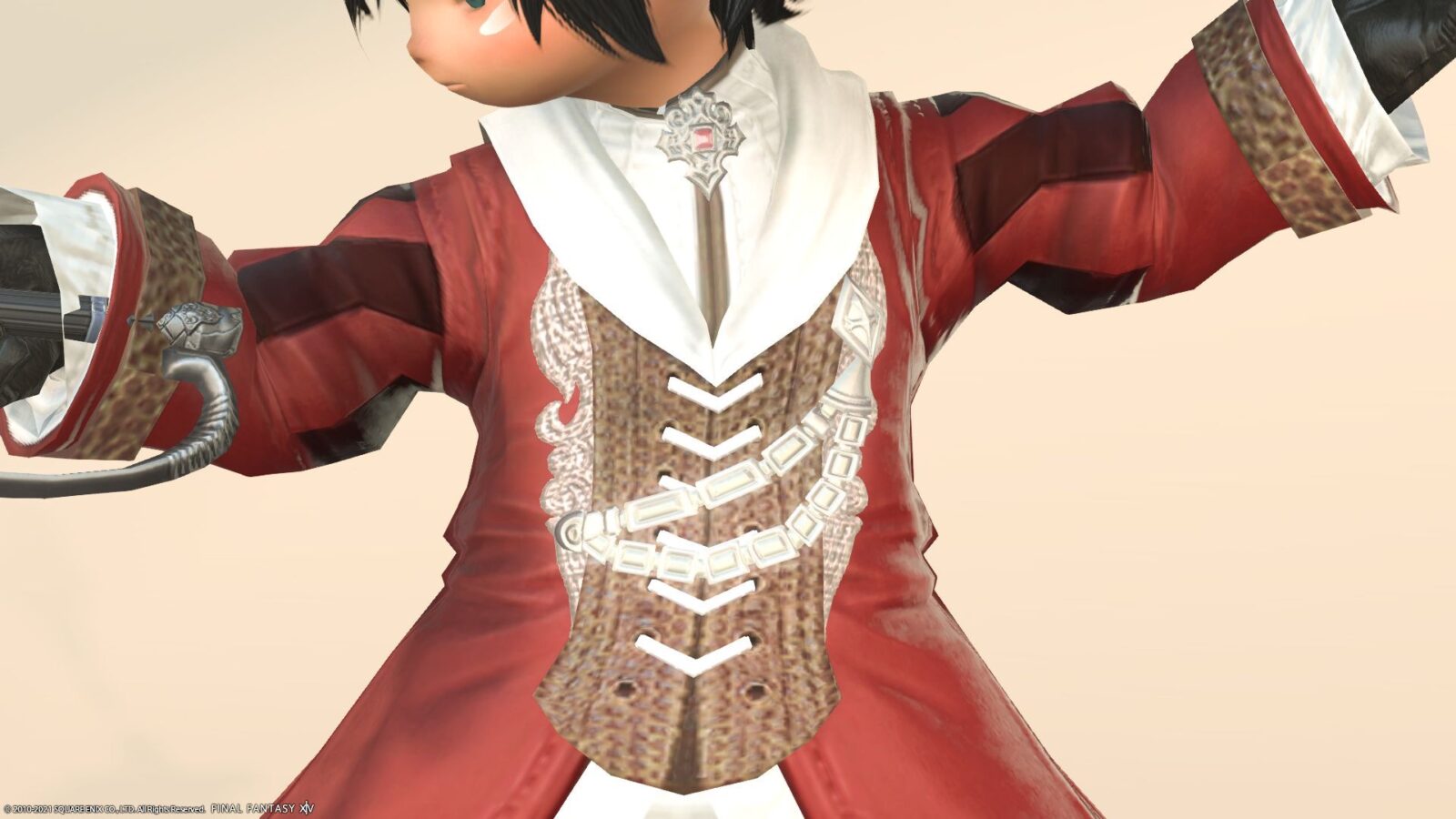 The belt around the arm is also quite fashionable.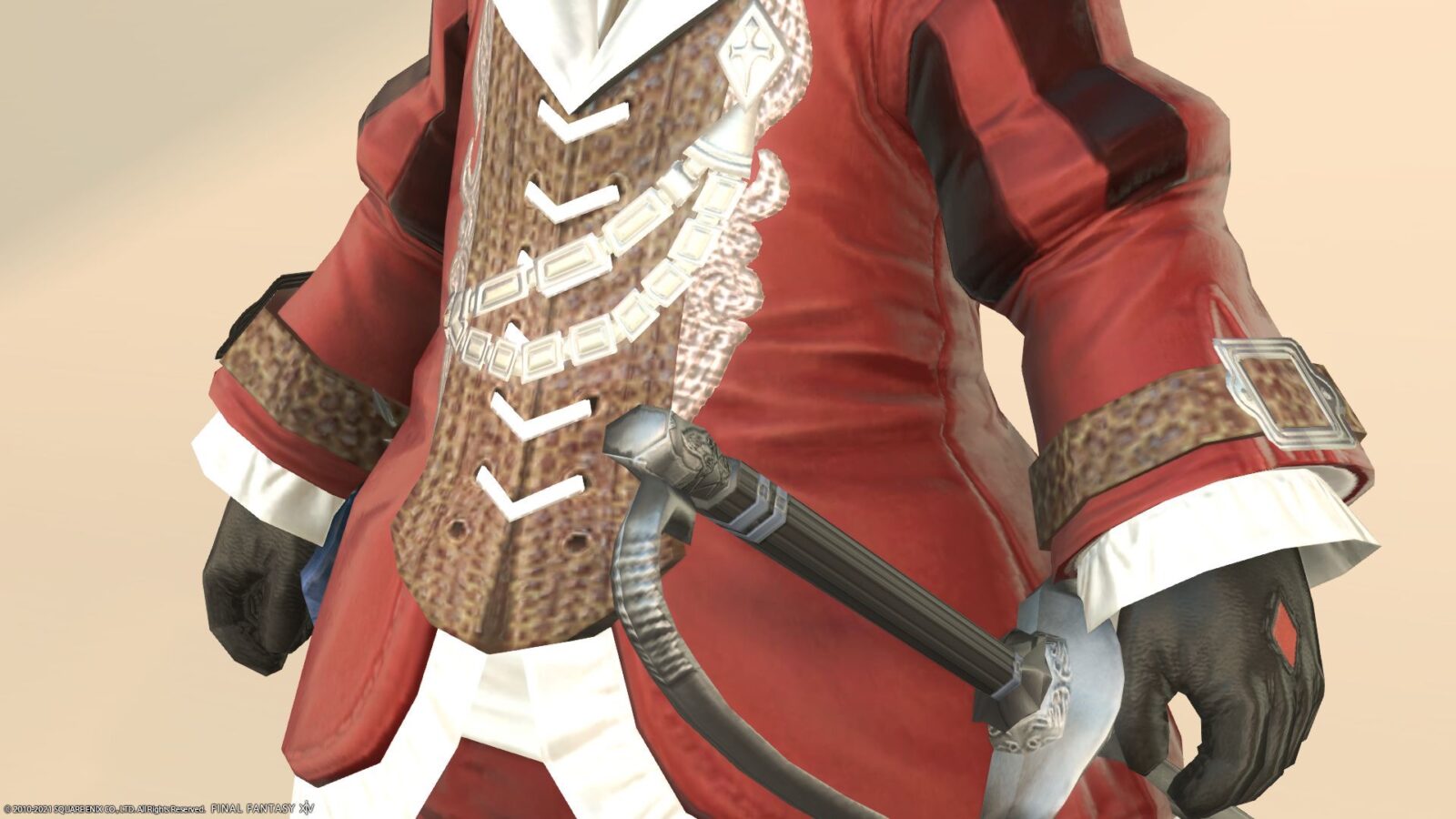 There is a gold embroidery on the back.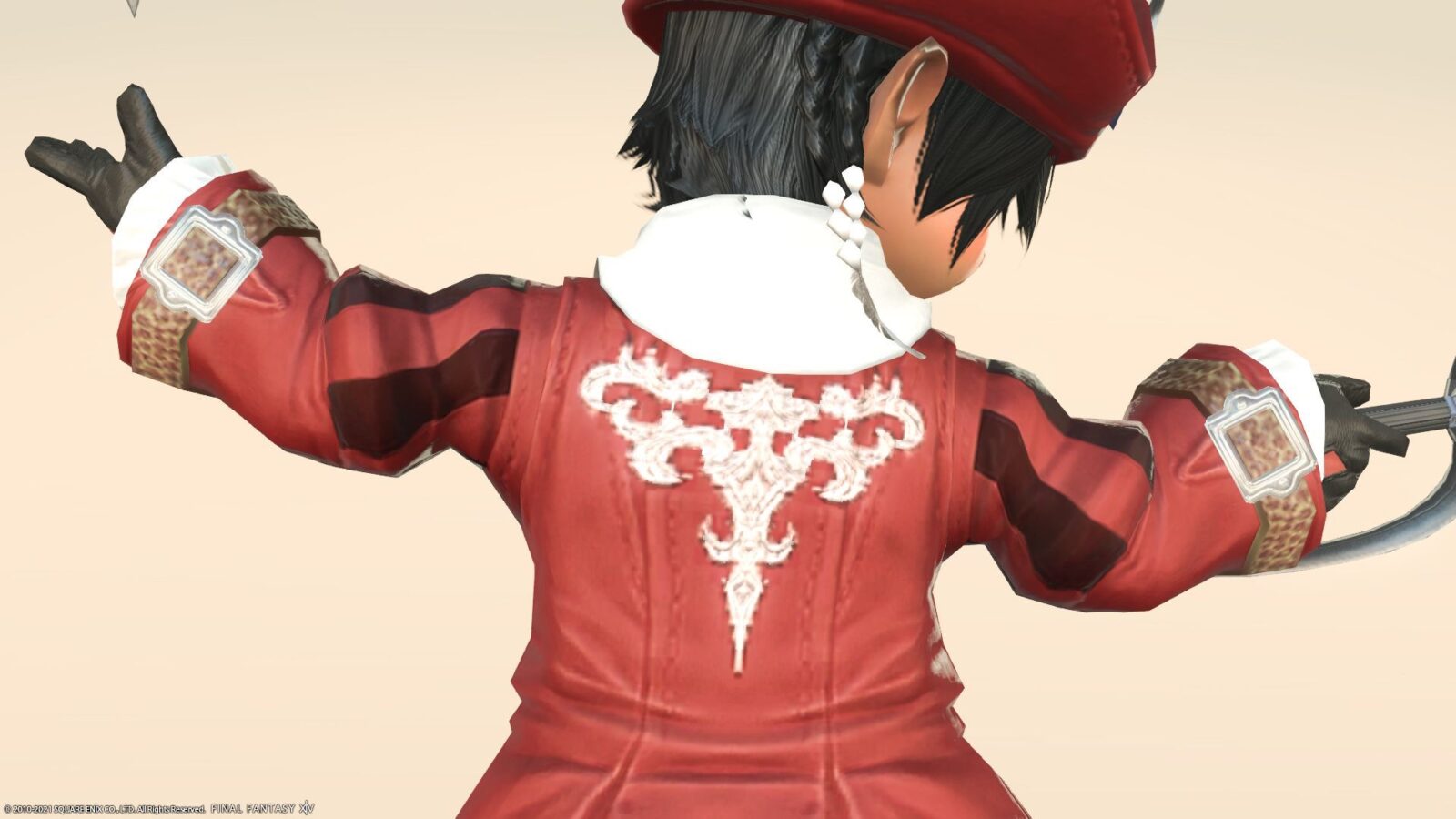 The leg equipment is also a general "Gaskin", and it is a combination with simple boots below the knee.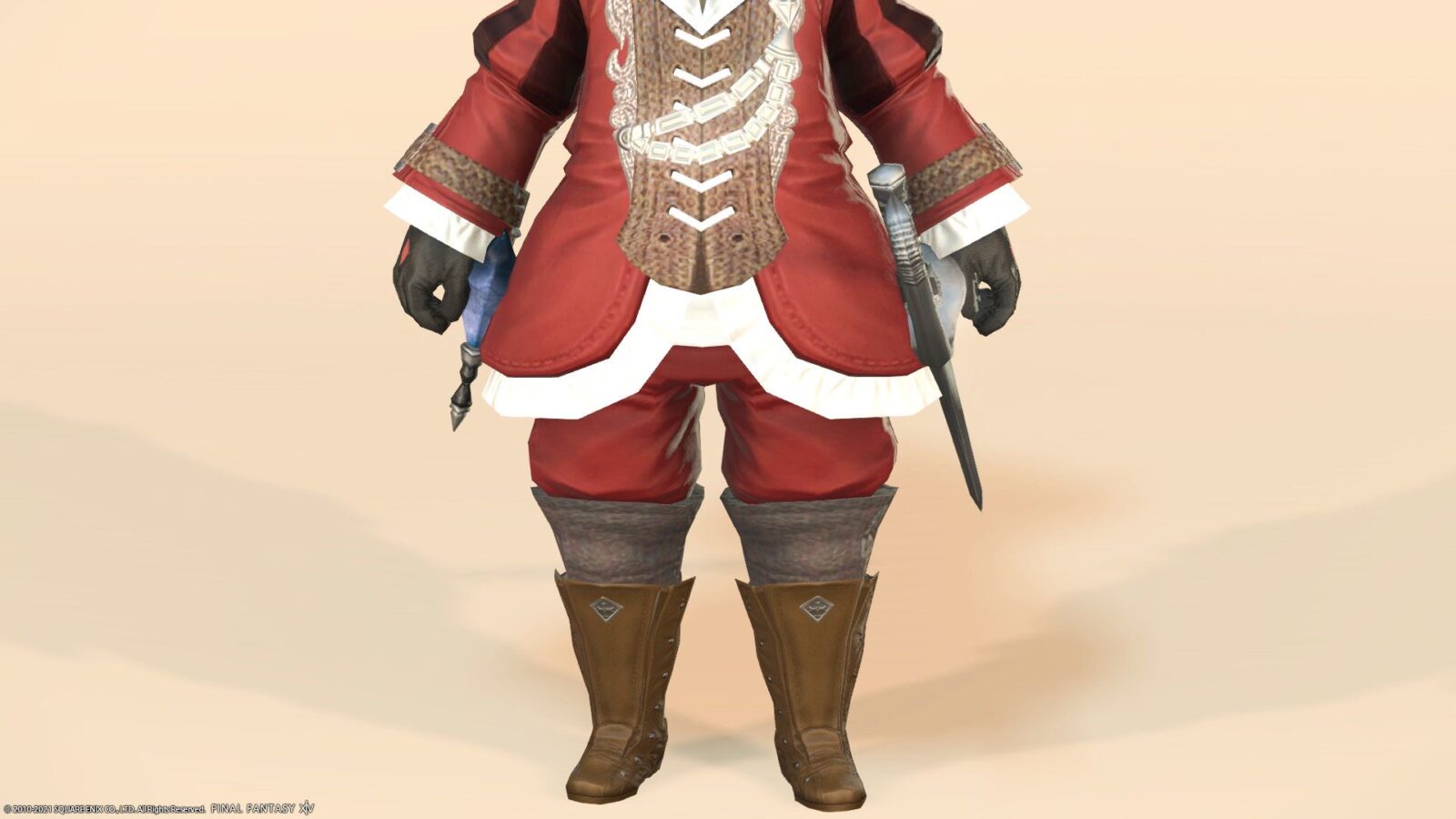 The sword is also an orthodox design.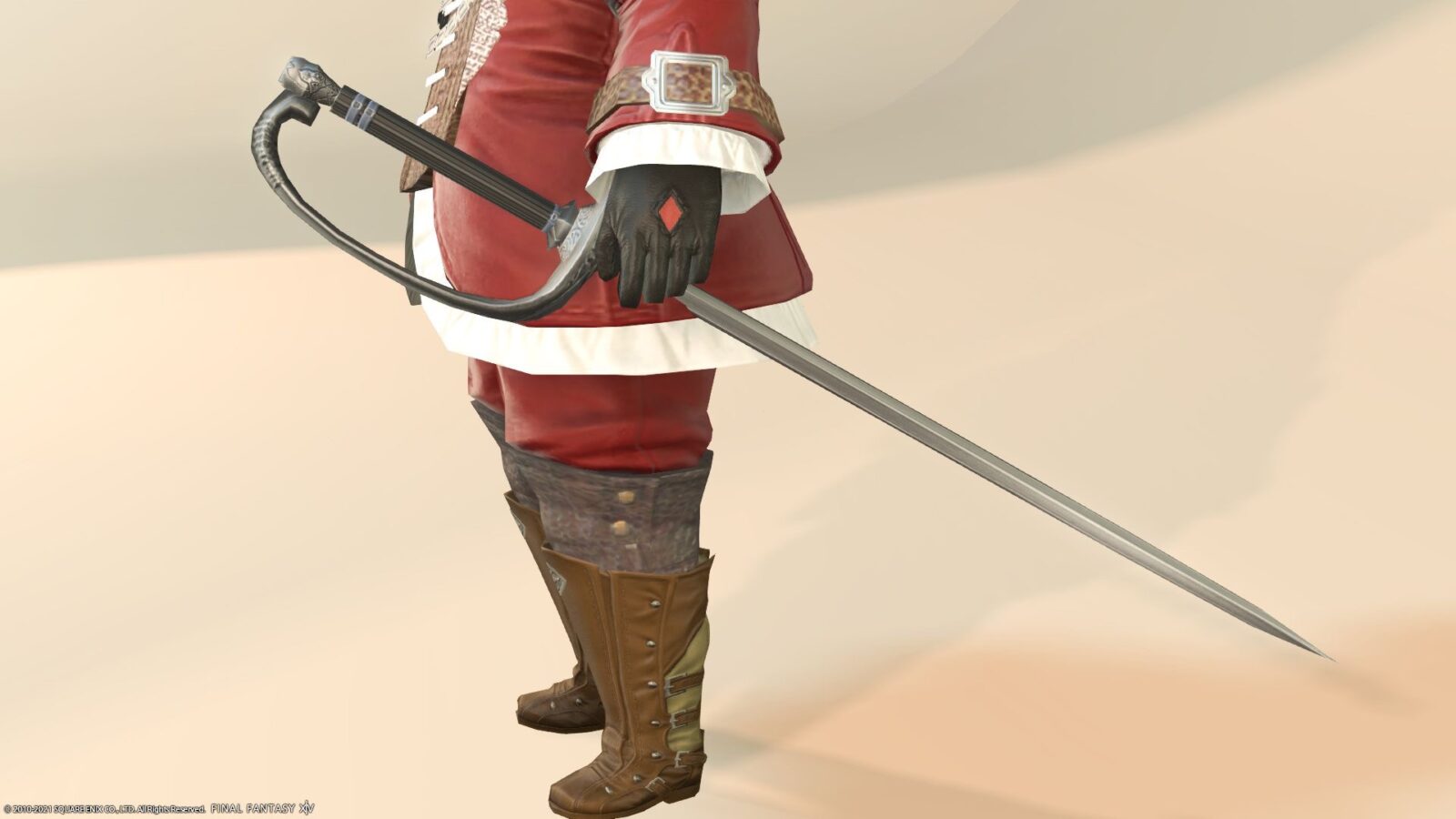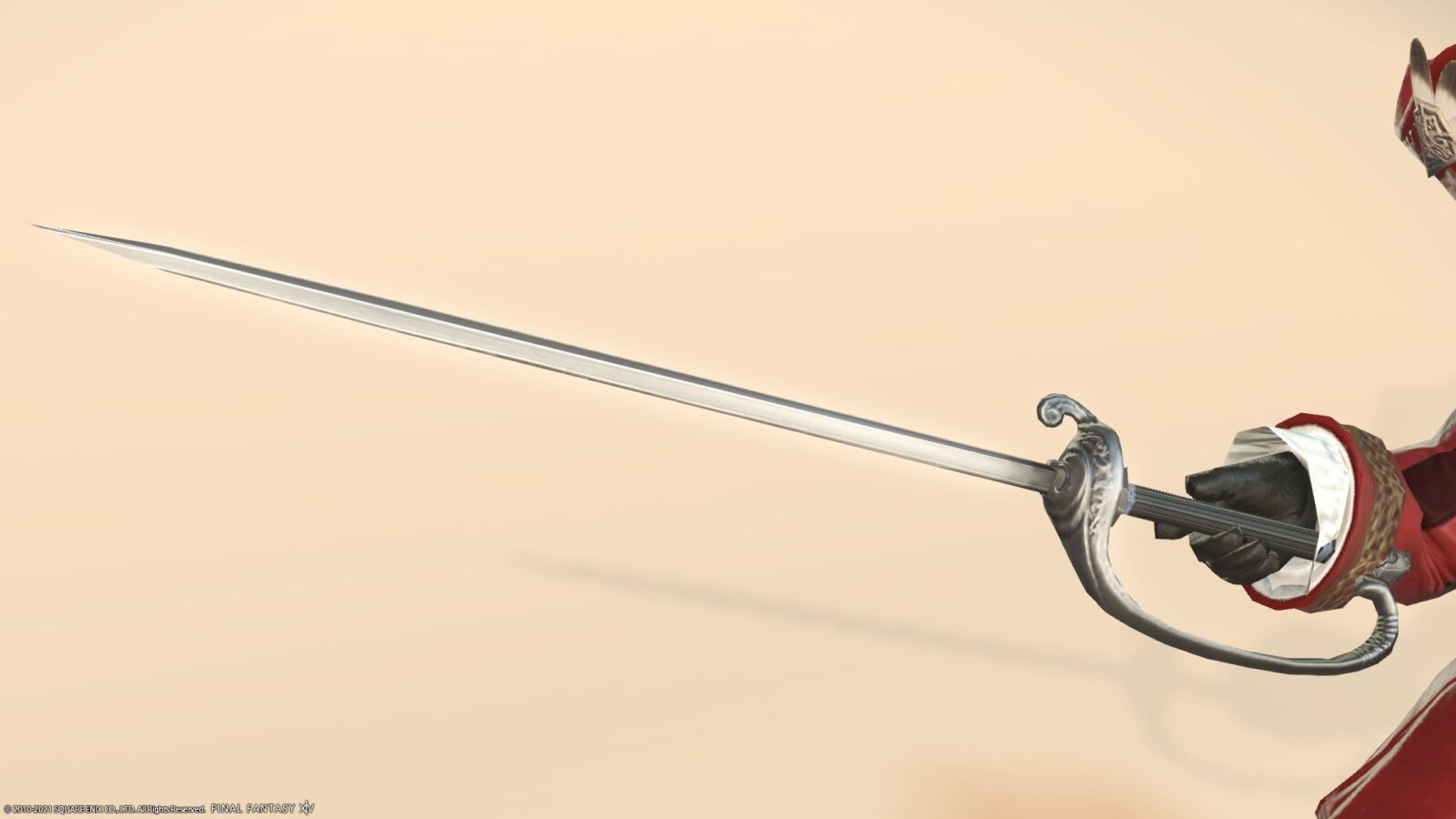 This magic stone has a face.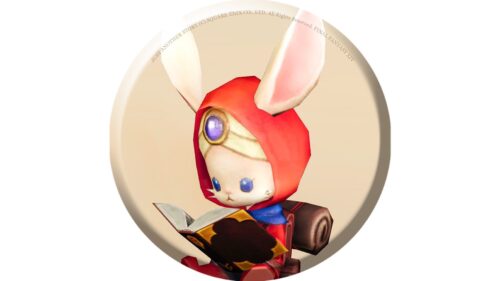 namingway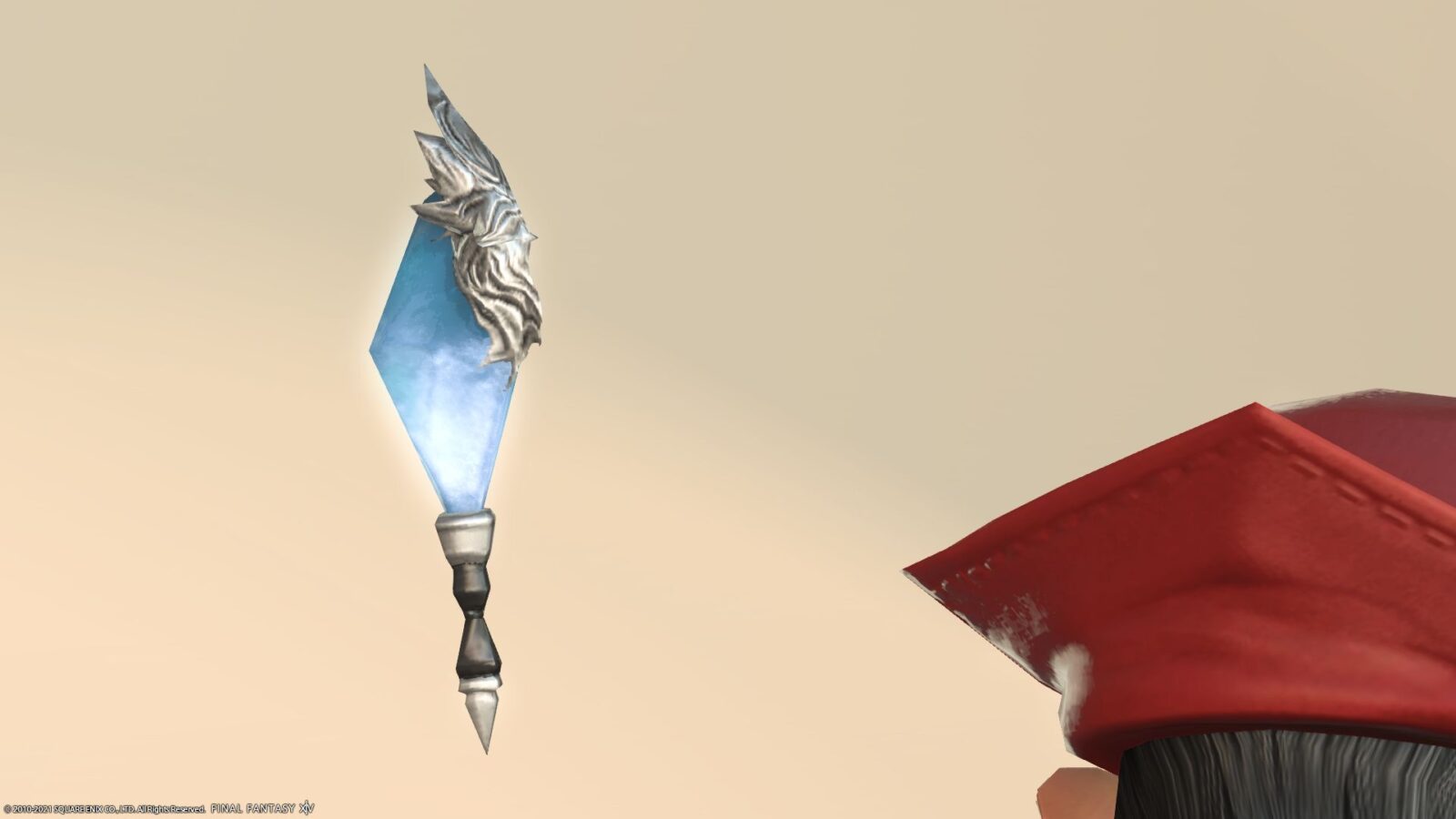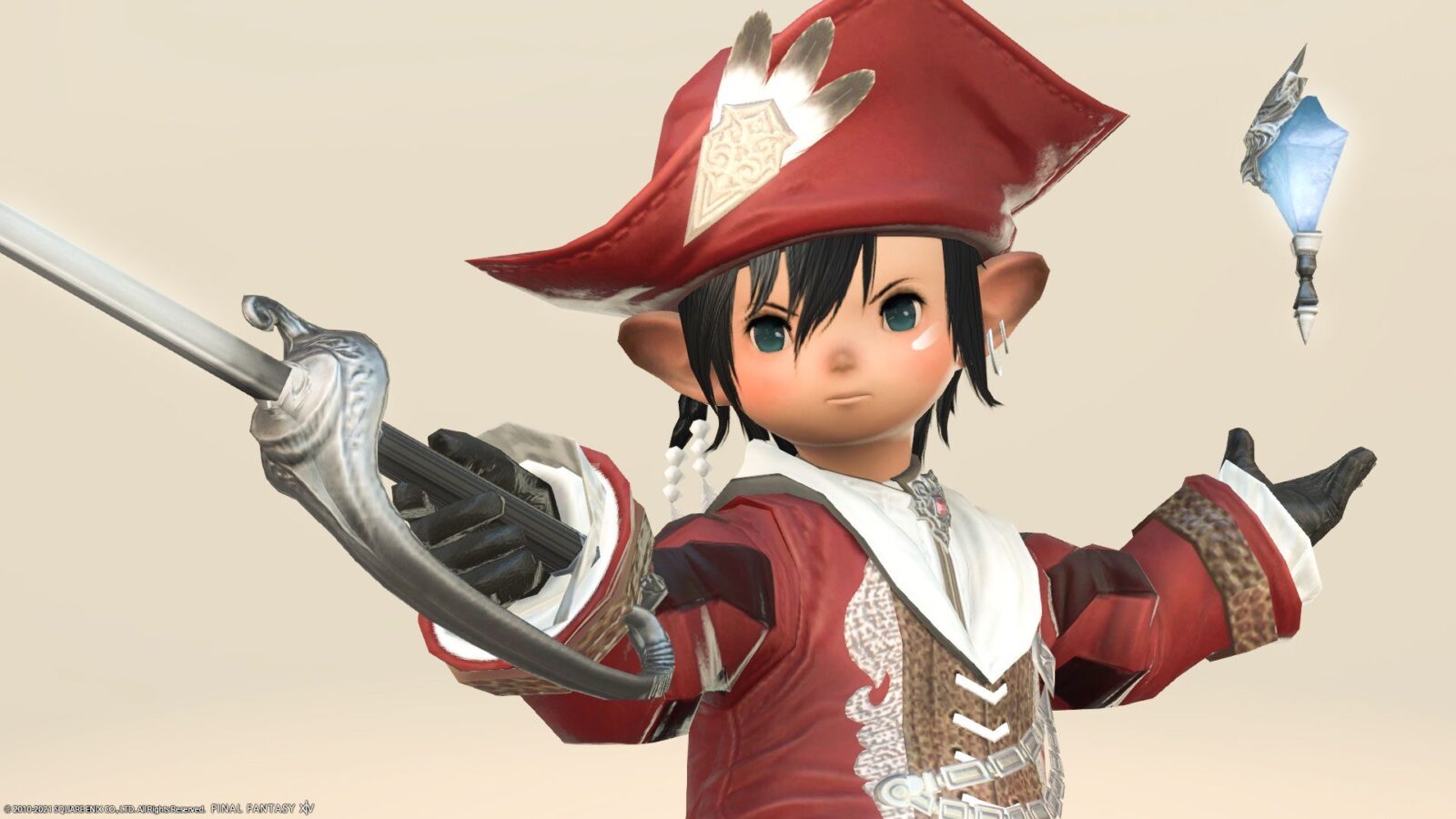 Although it is a combination of simple general-purpose products as a whole, it has a very noble atmosphere.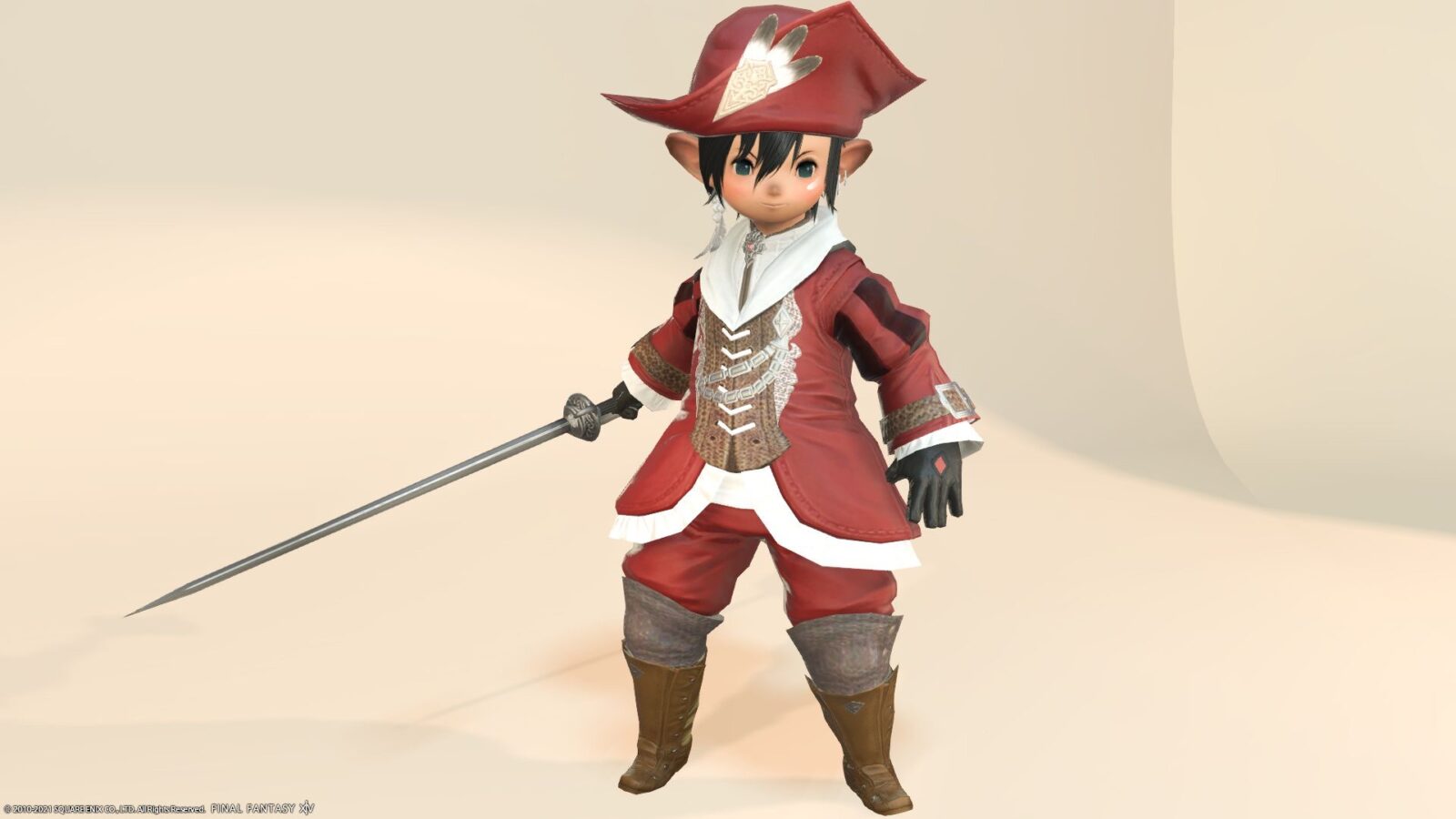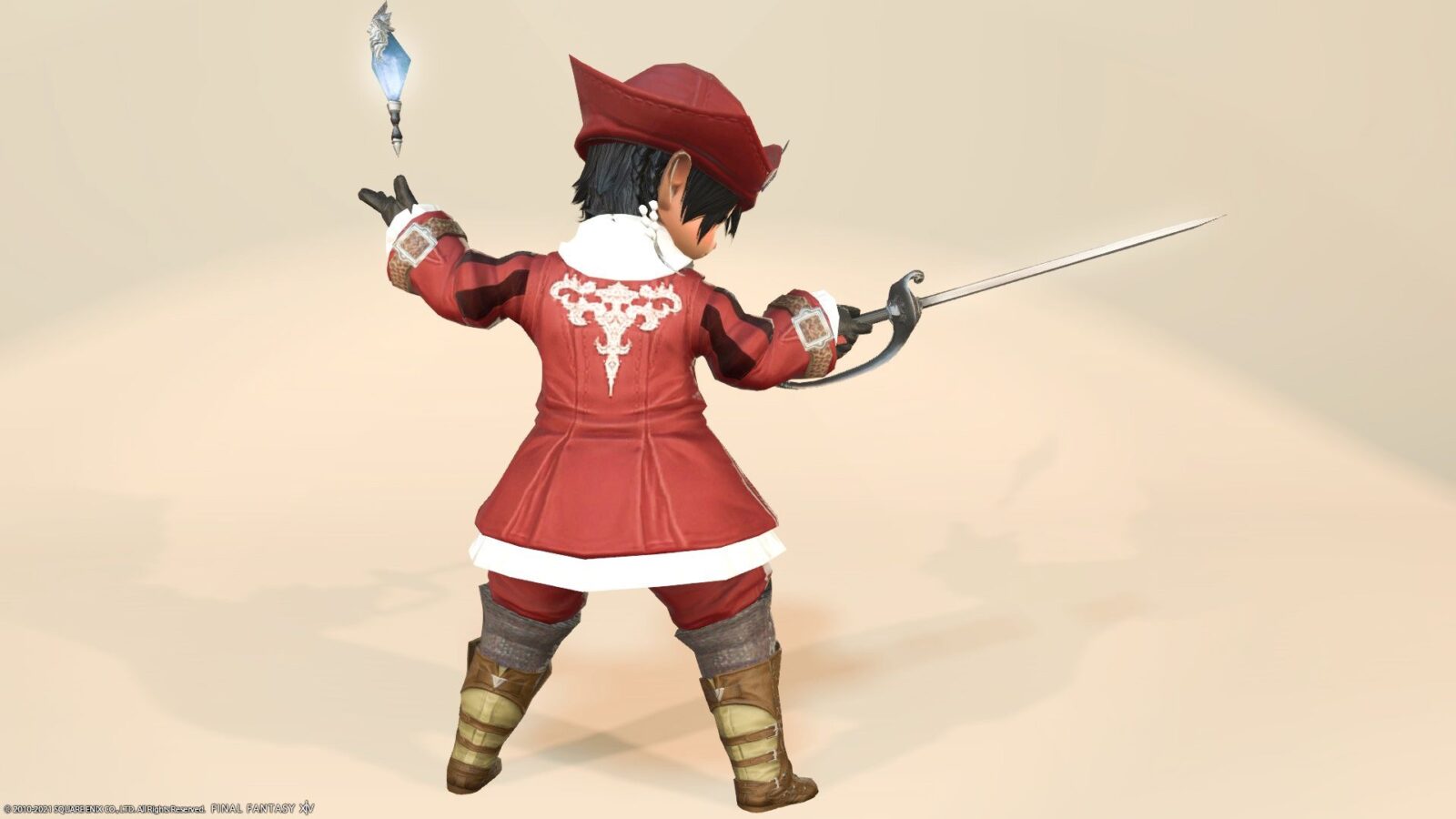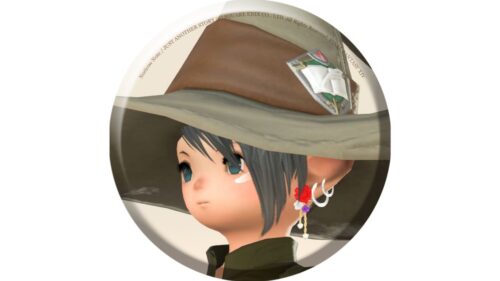 norirow
It's a design that makes you realize the goodness of Bliaud again.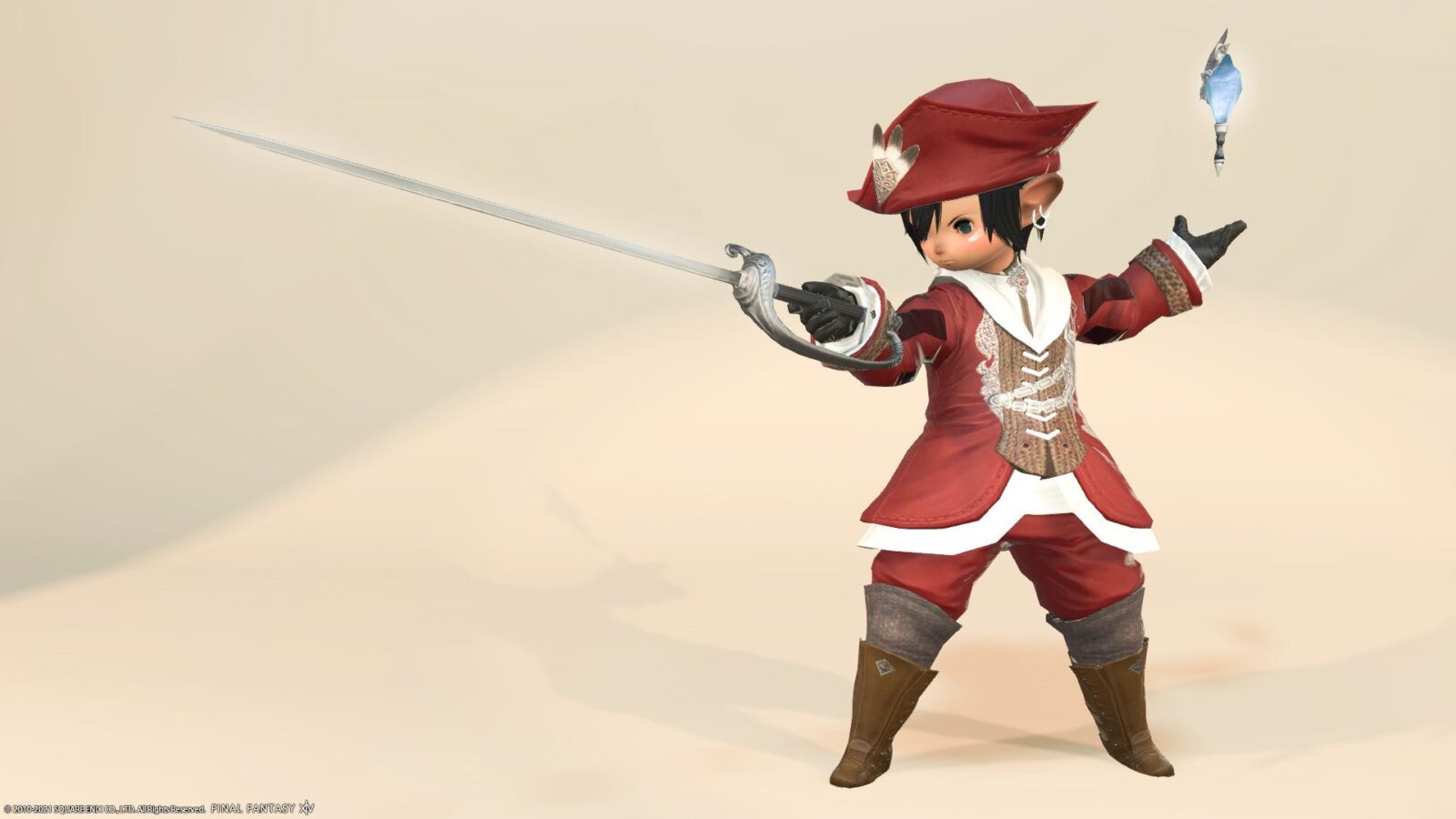 So, it was a record of the Red Mage's initial equipment (AF1?) "Red" series.
▼ Please check the video for the movement of the fabric!
Related records
Successive red mage AF equipment