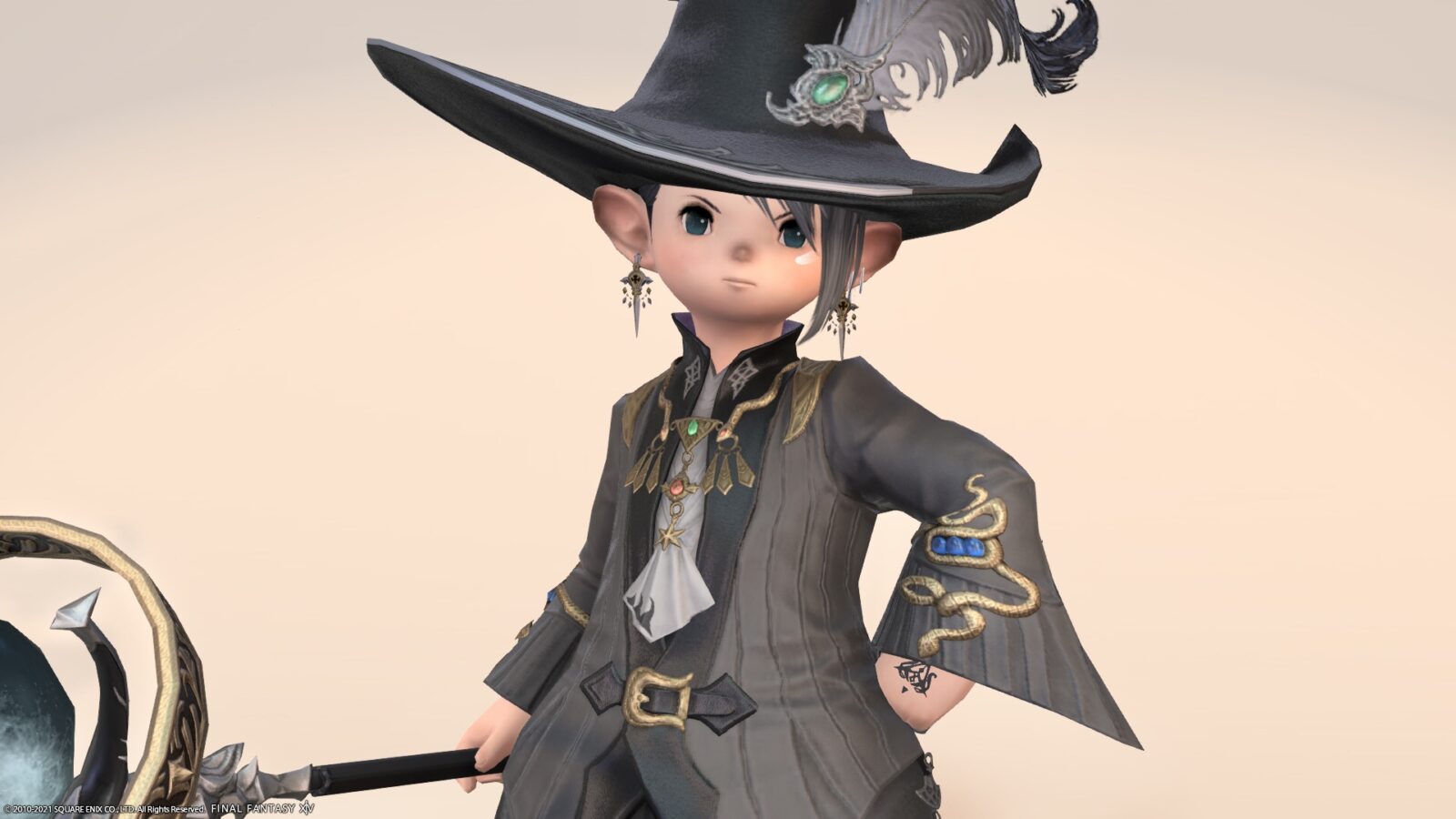 This is a record of the Black Mage's AF4 equipped "Wicce" series.
※ AF4 equipment is an abbreviation for Lv80 artifact equipment, which means "special equipment unique to each job". The artifact equipment is a milestone and a special outfit with a fairly elaborate design. (AF4 is a costume for SHADOWBRINGERS)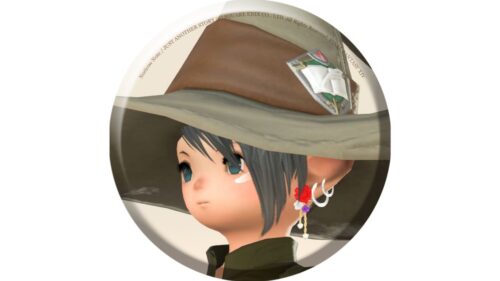 norirow
Wow, it's kind of like a noble witch!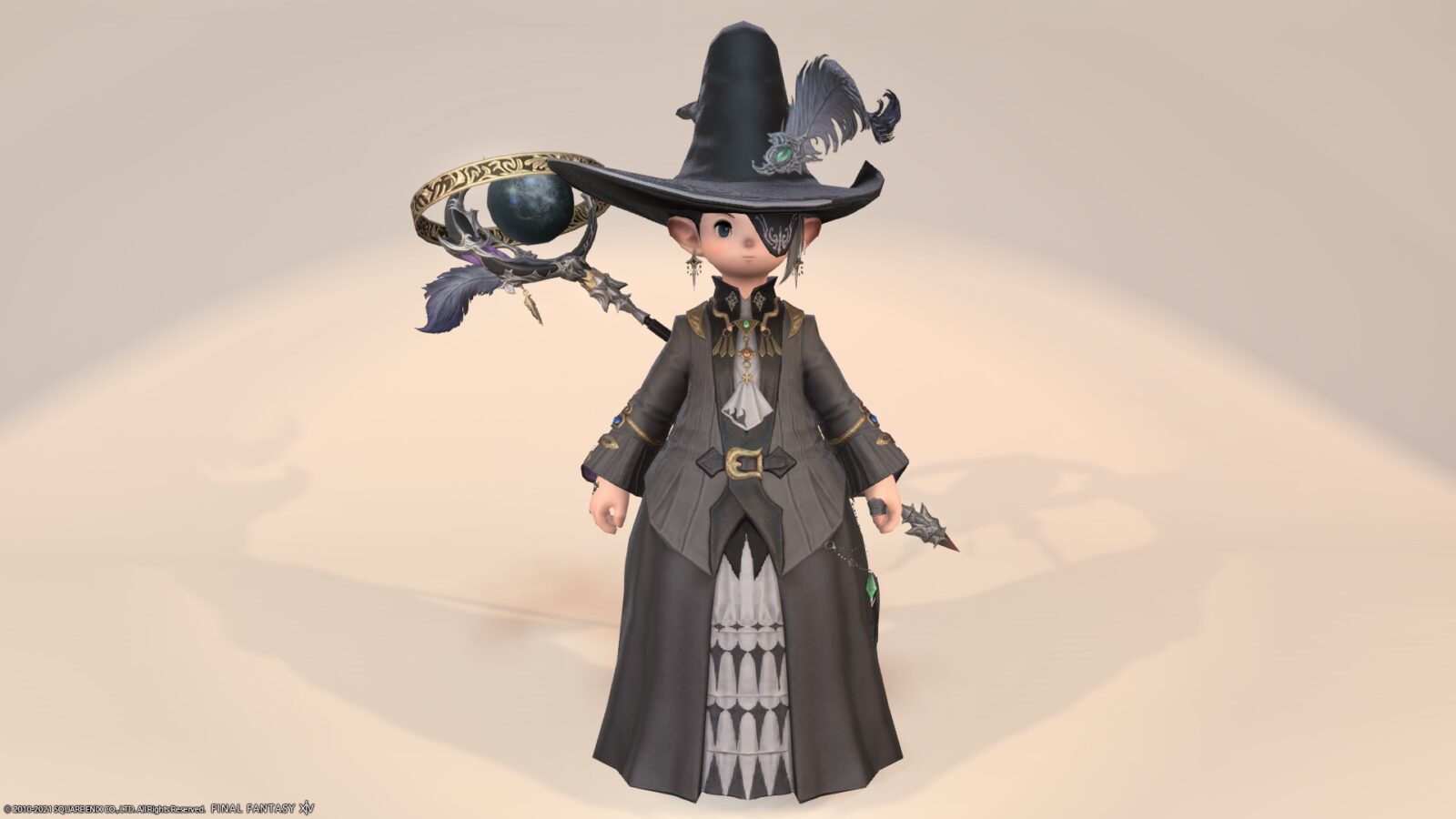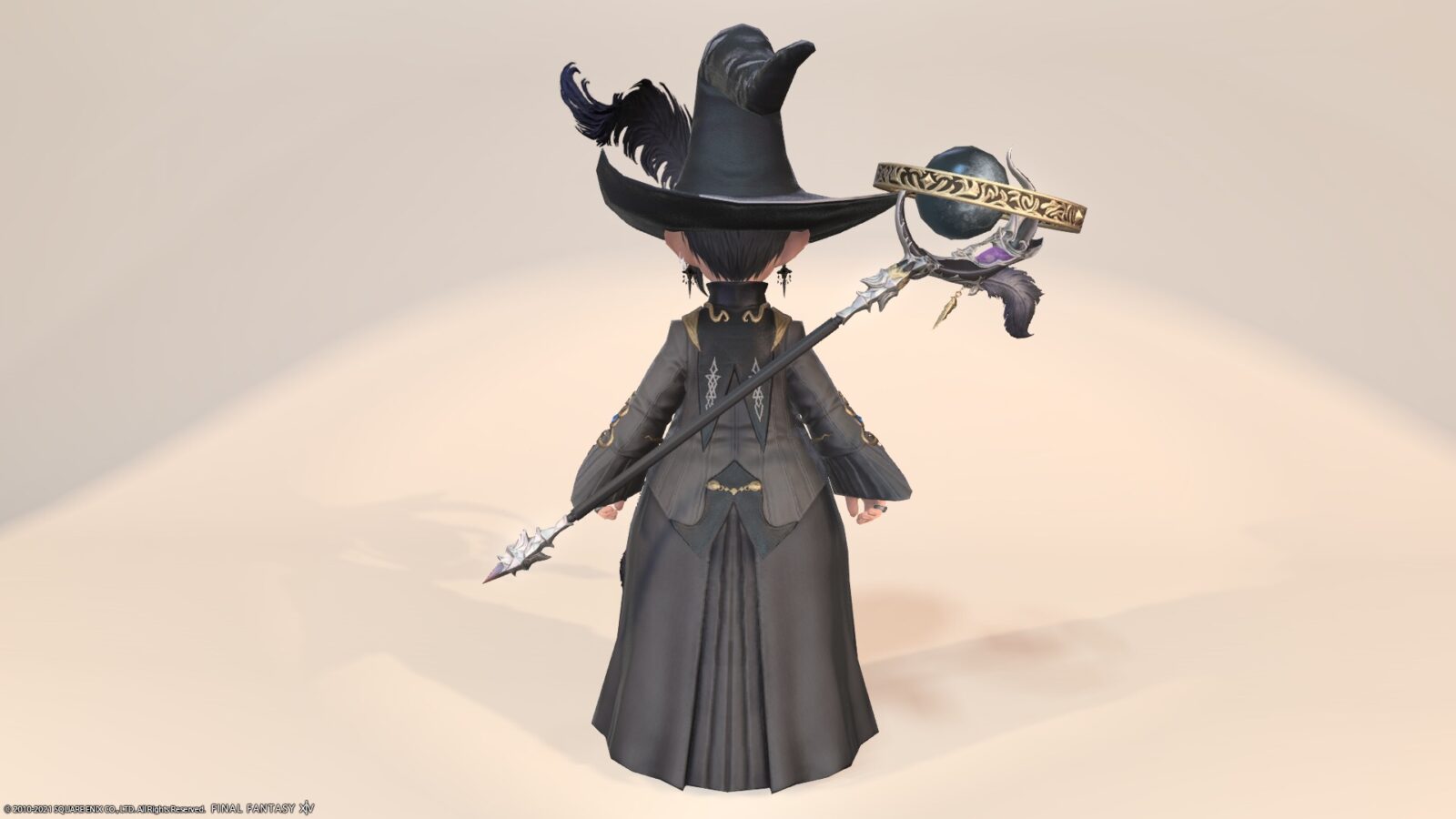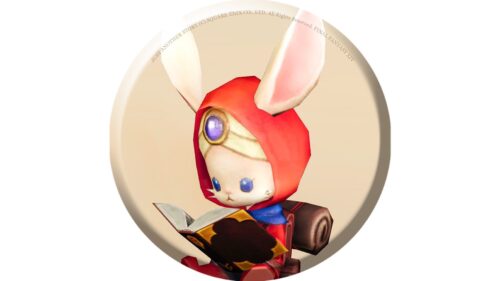 namingway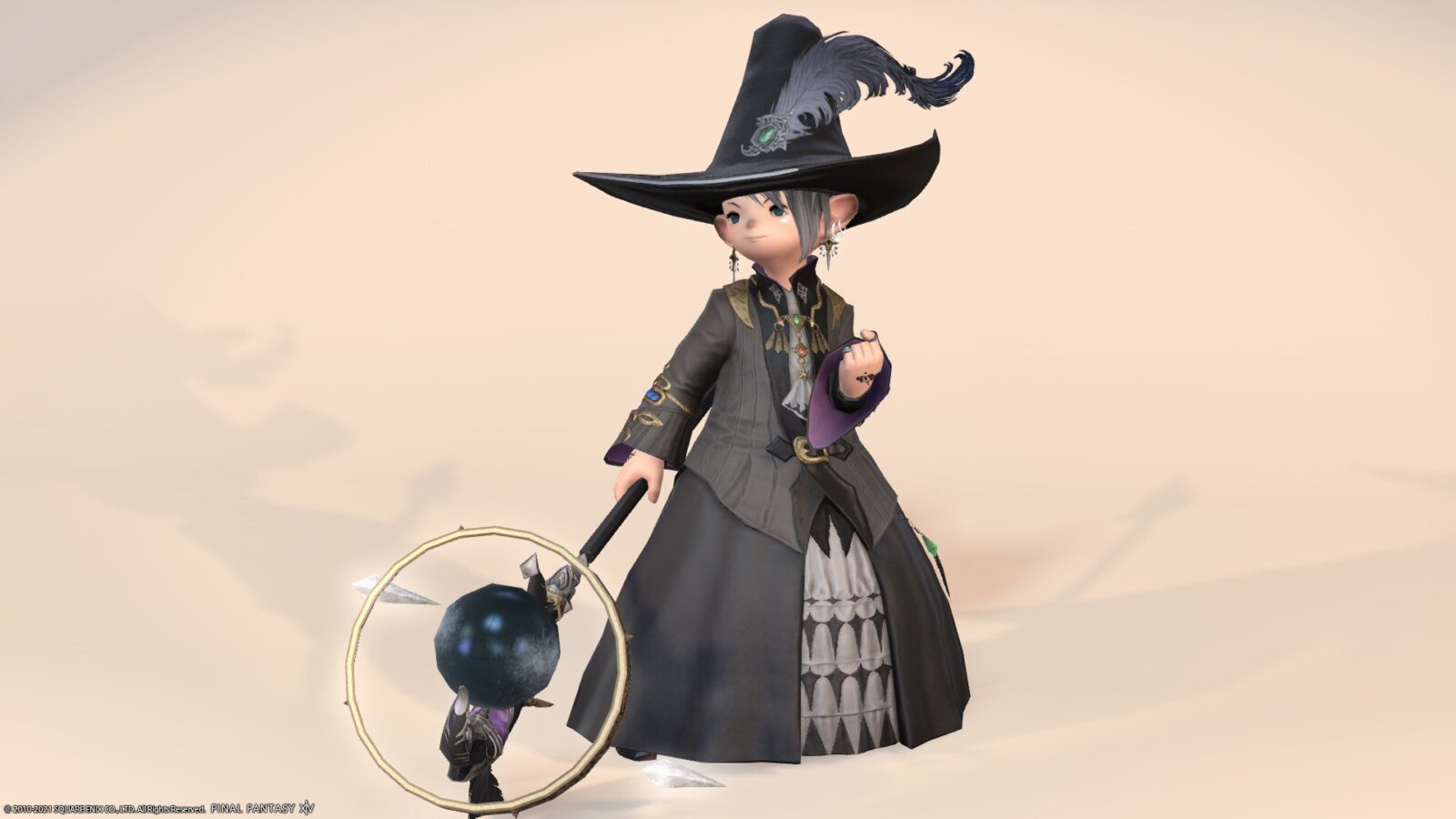 Black Mage AF4 "Wicce" Series
These can be purchased at Tempest's Workbench as you progress through the SHADOWBRINGERS story.
The head equipment is a witch hat featuring a large feather decoration.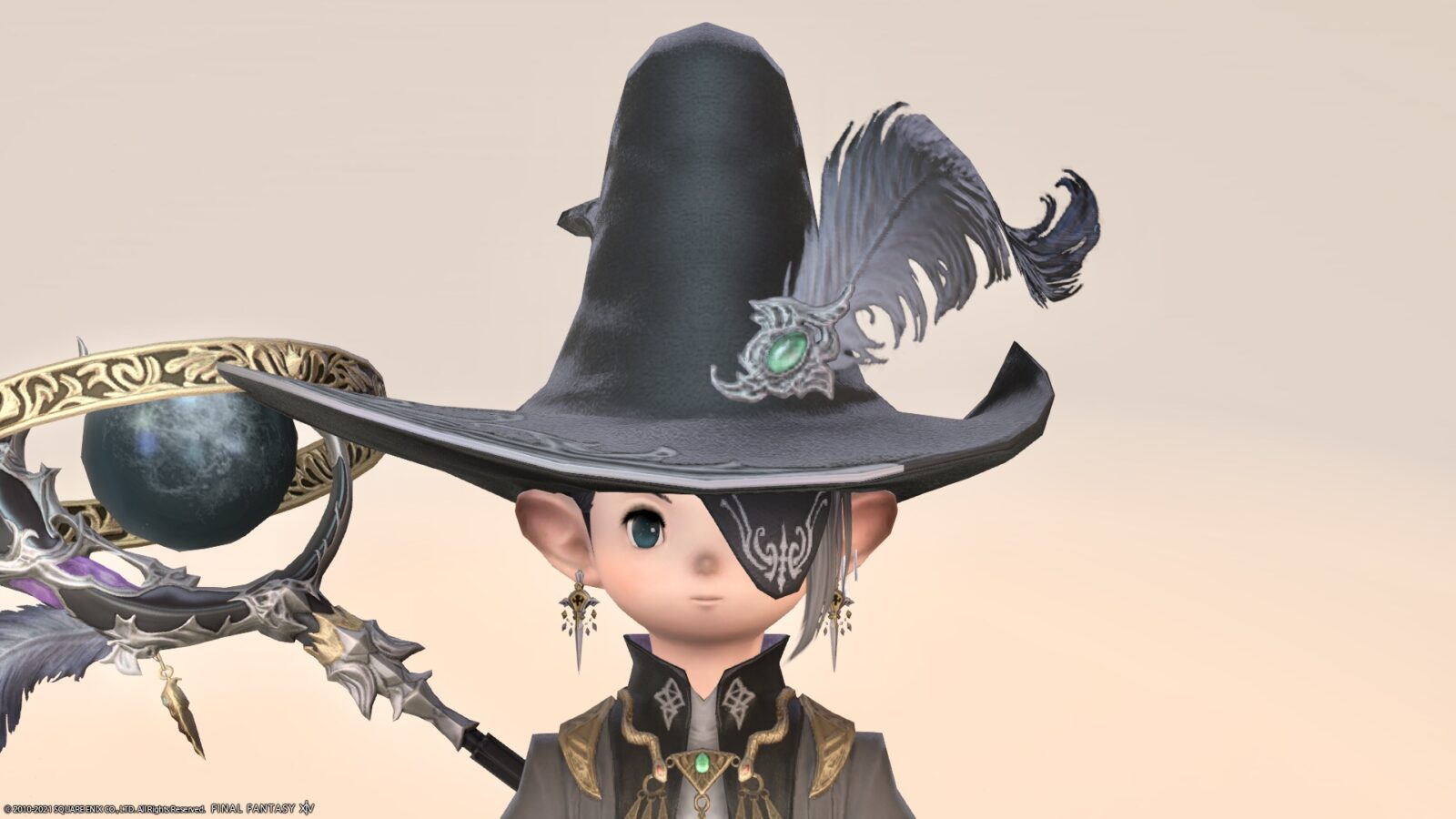 The eye patch only for the left eye is also characteristic. The brim of the hat is asymmetrical and jumps up on the left side.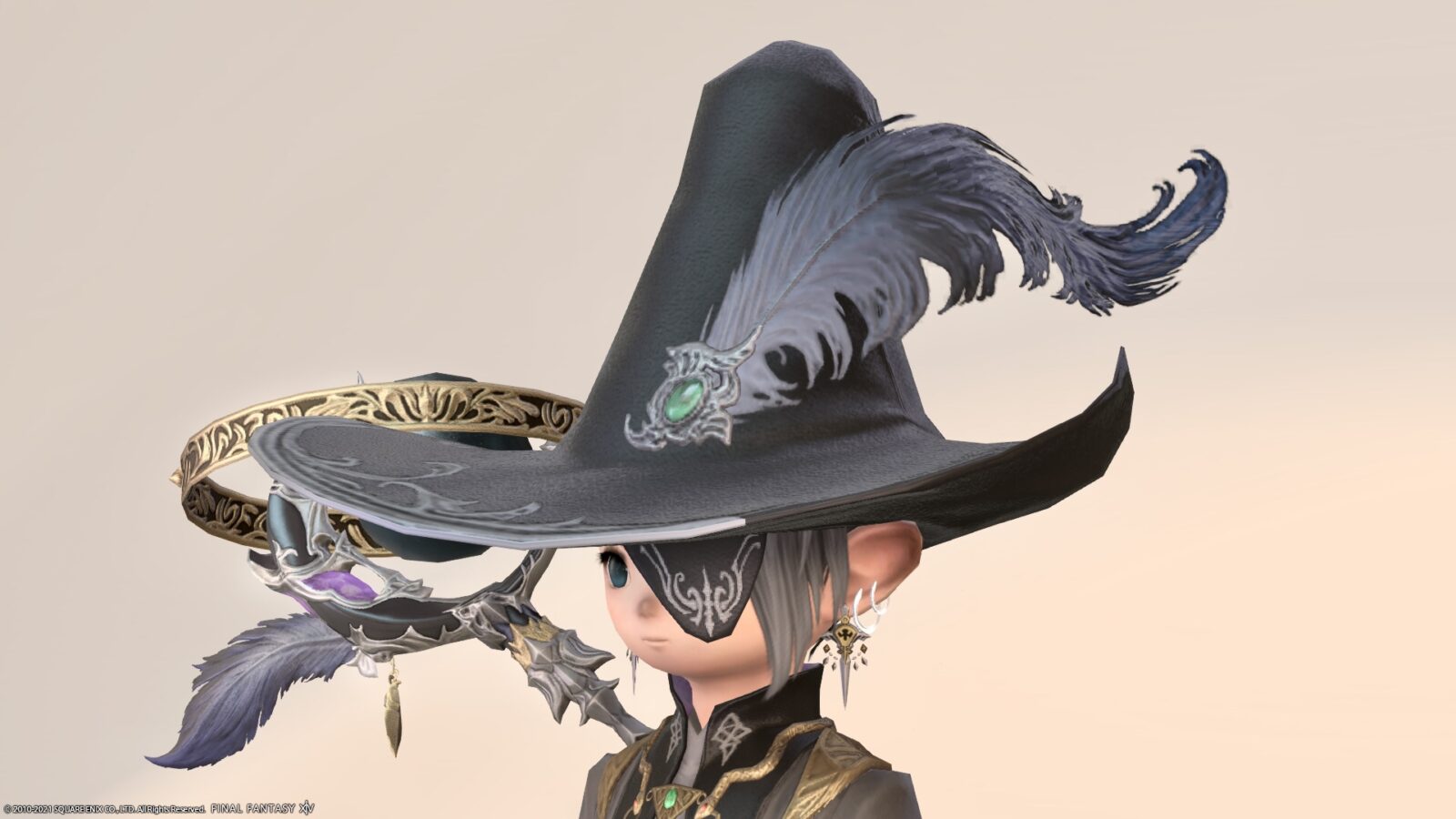 It is cute that the point of the tip of the hat is broken.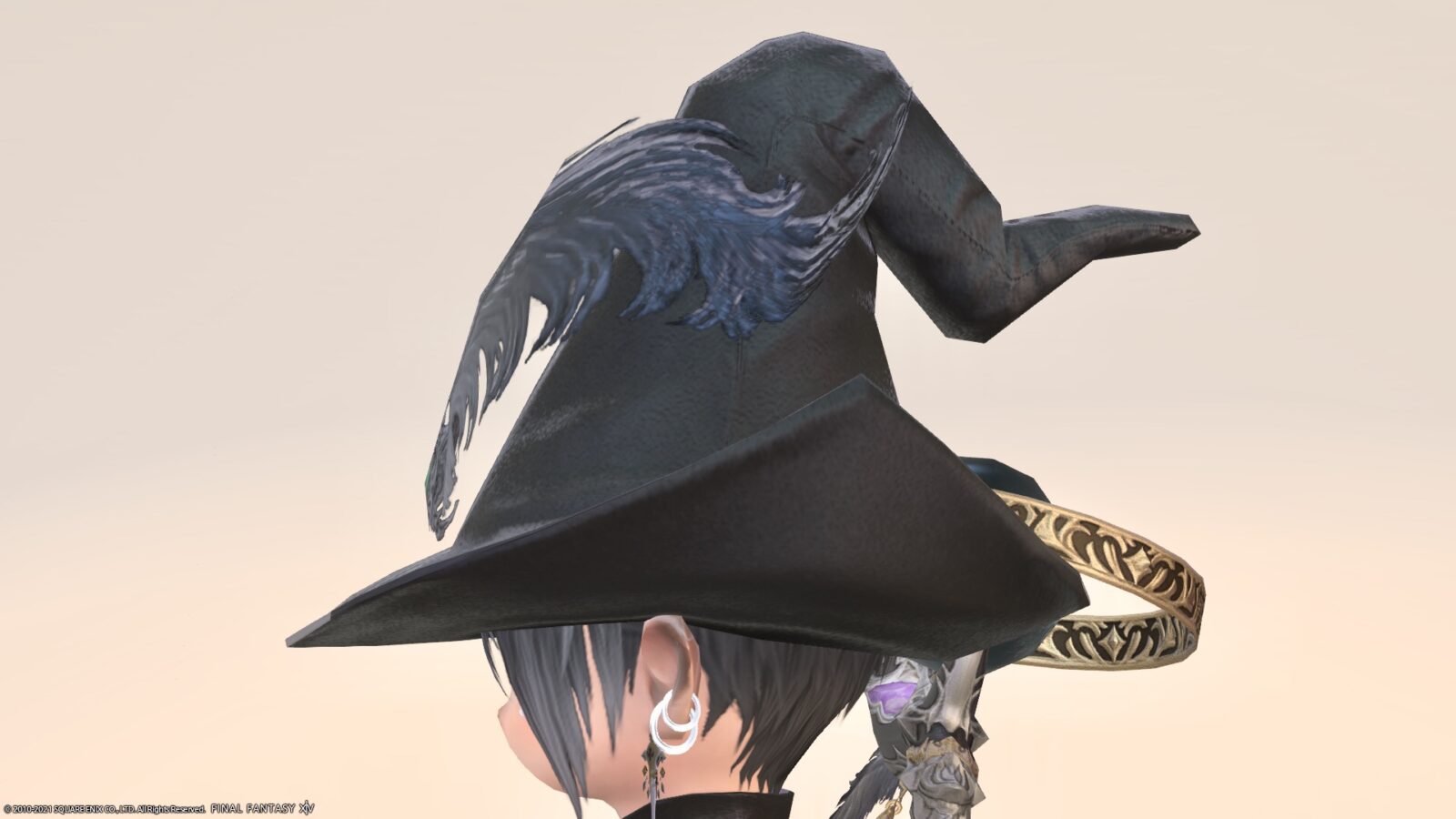 The eye patch can be removed.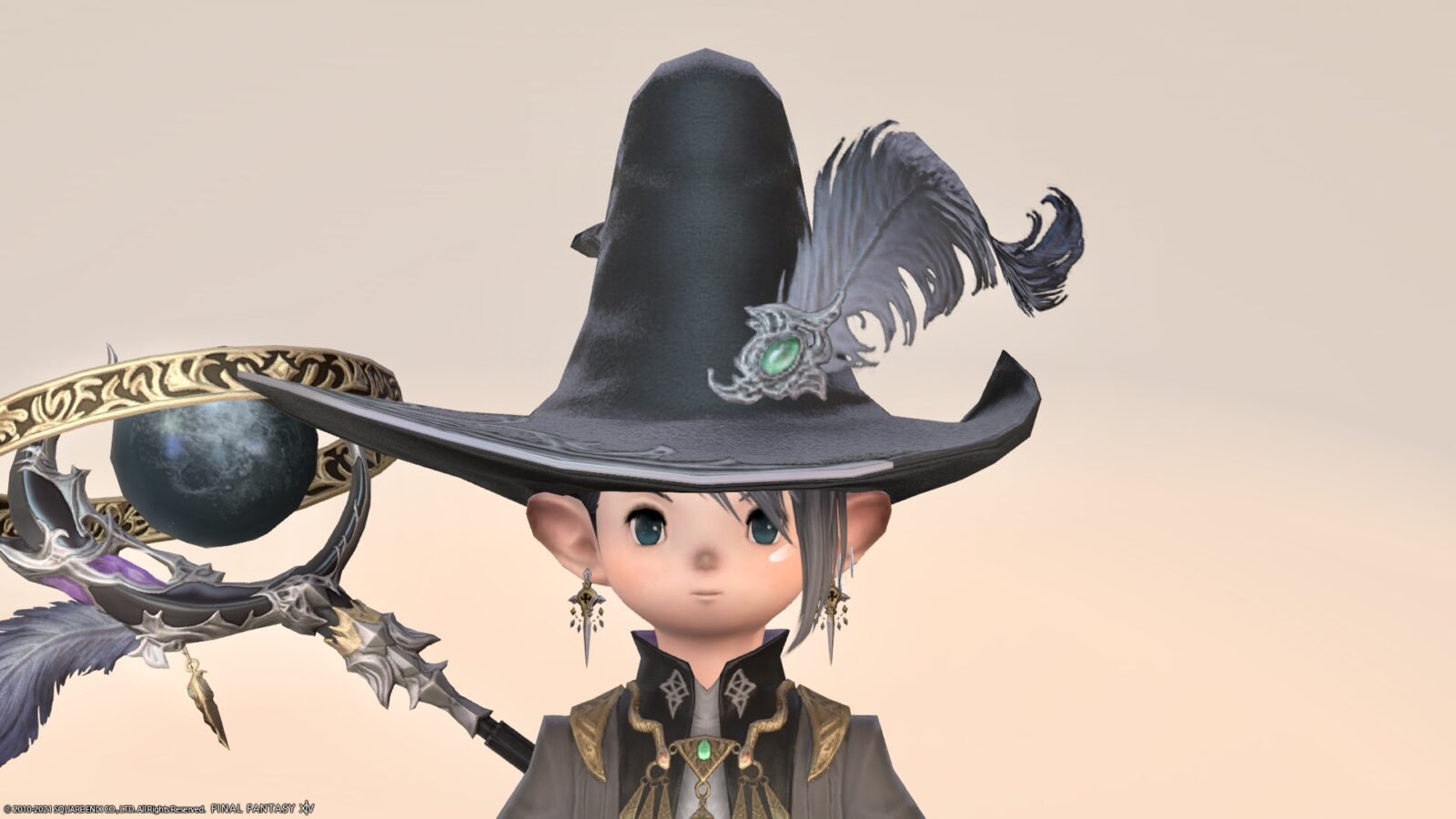 You shouldn't have an eye patch.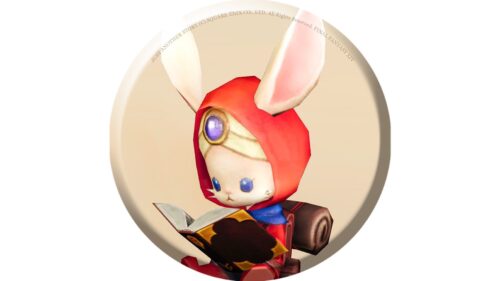 namingway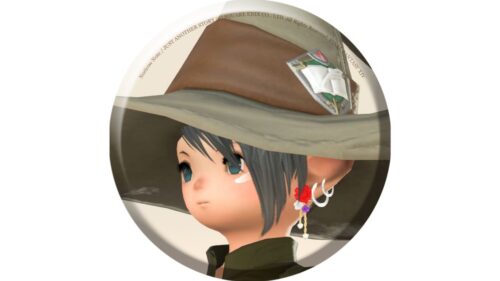 norirow
I thought it was a bit like a pirate and cool 💦
The torso equipment has a "tuxedo" style design.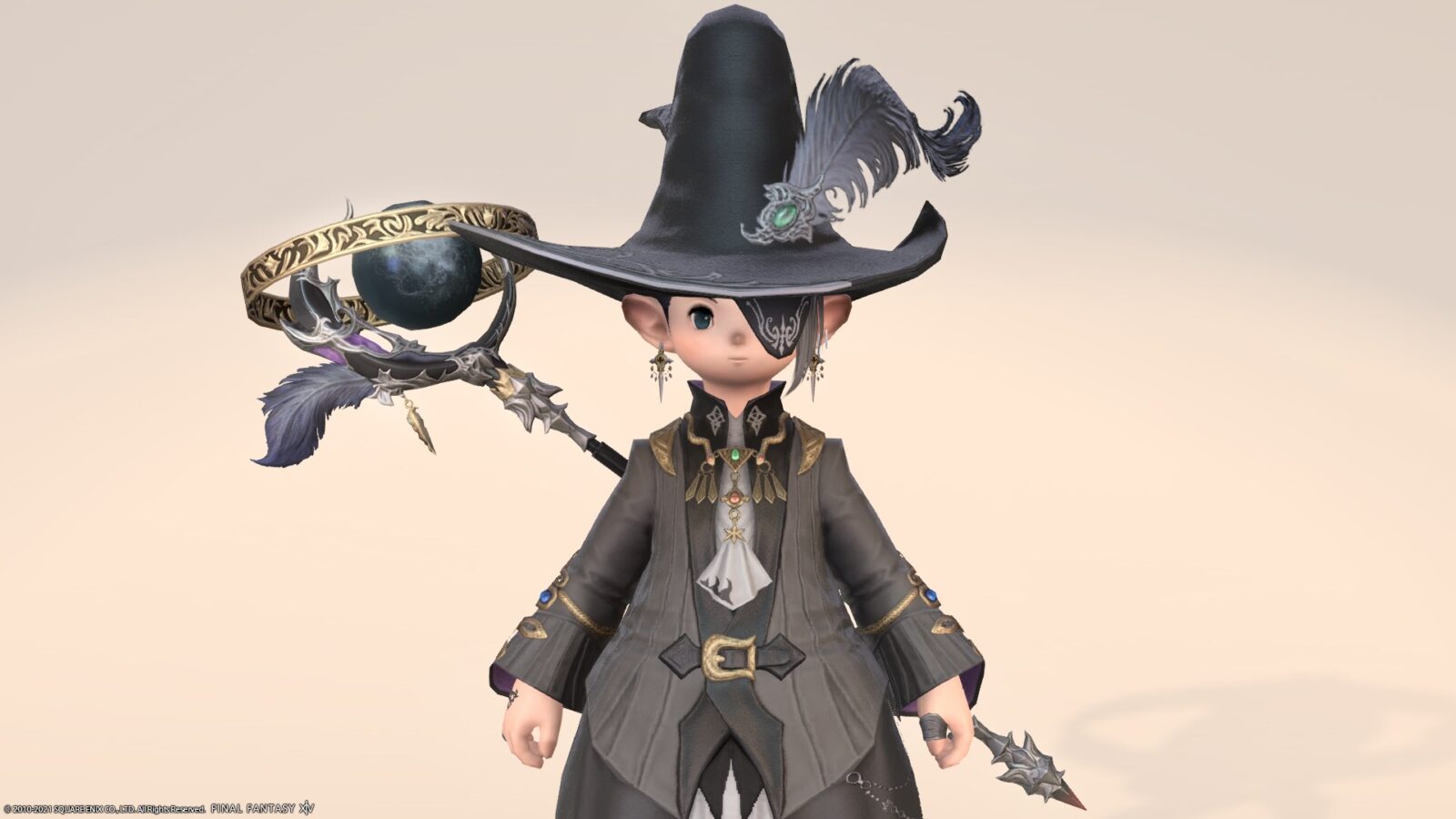 The very cute point is that the sleeves are wide.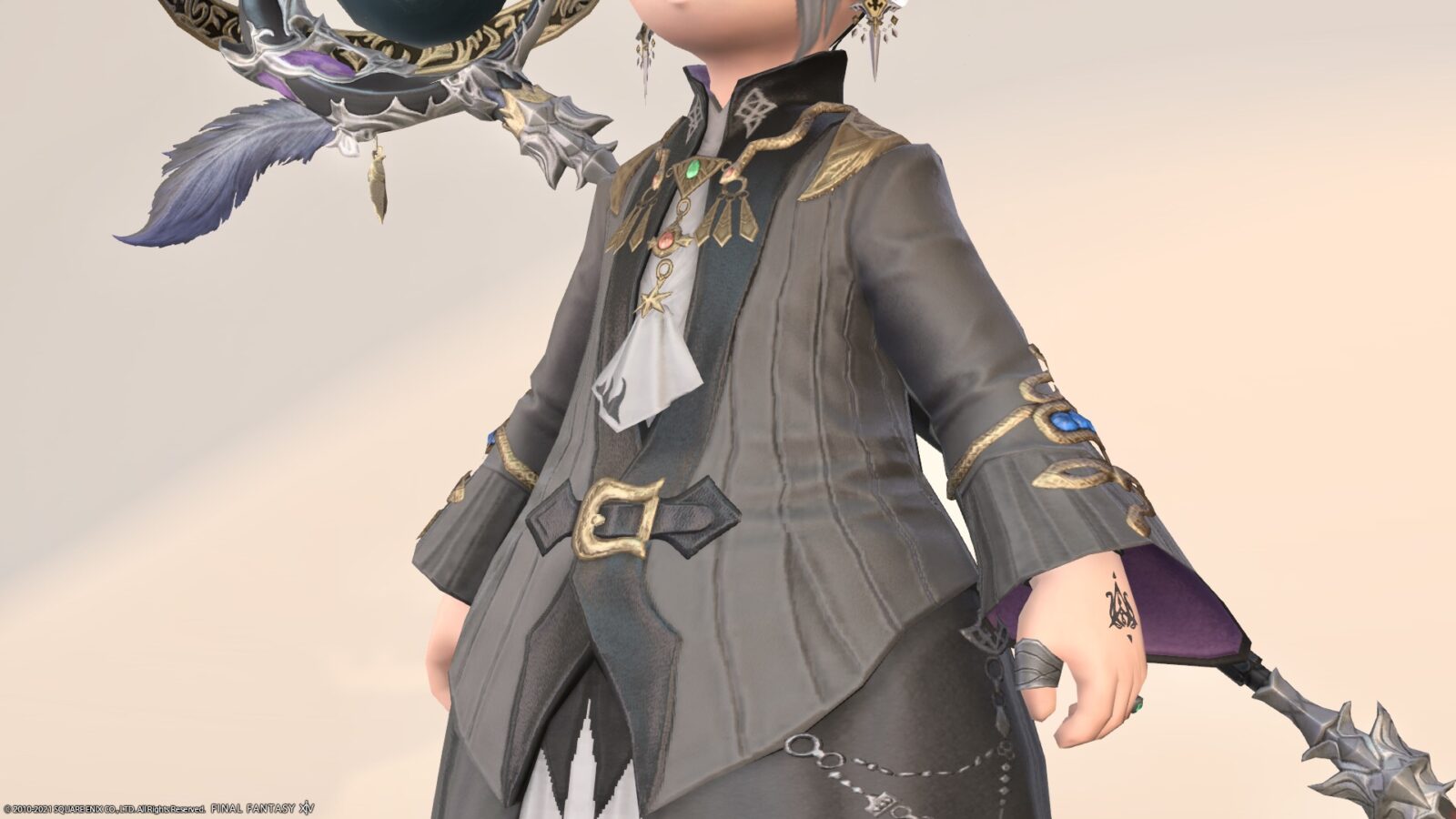 Arm equipment is cool with a crest on the back of the hand. The ring is also a set.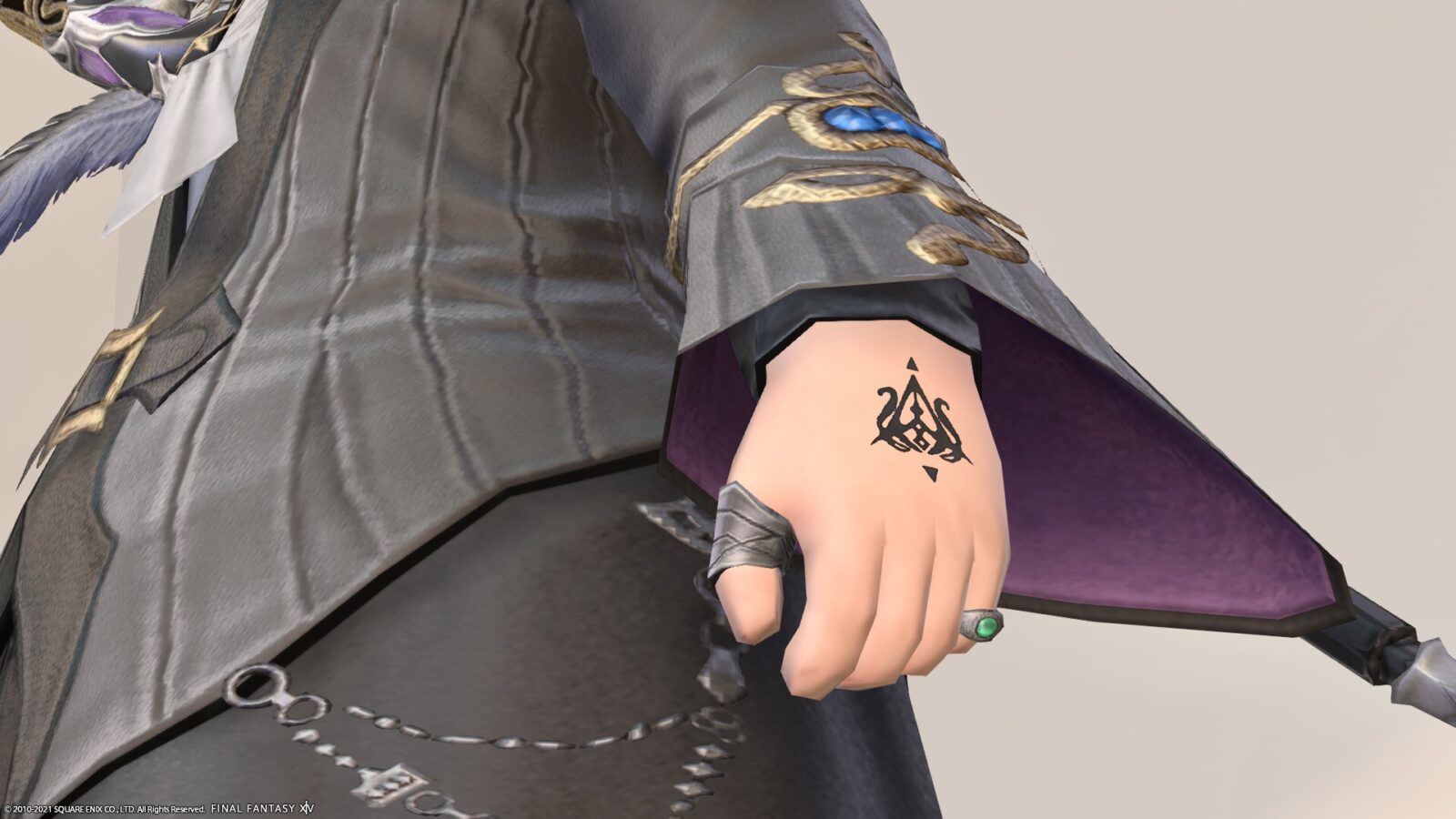 The hem of the torso equipment is long and has a skirt shape. The inner design is very cute.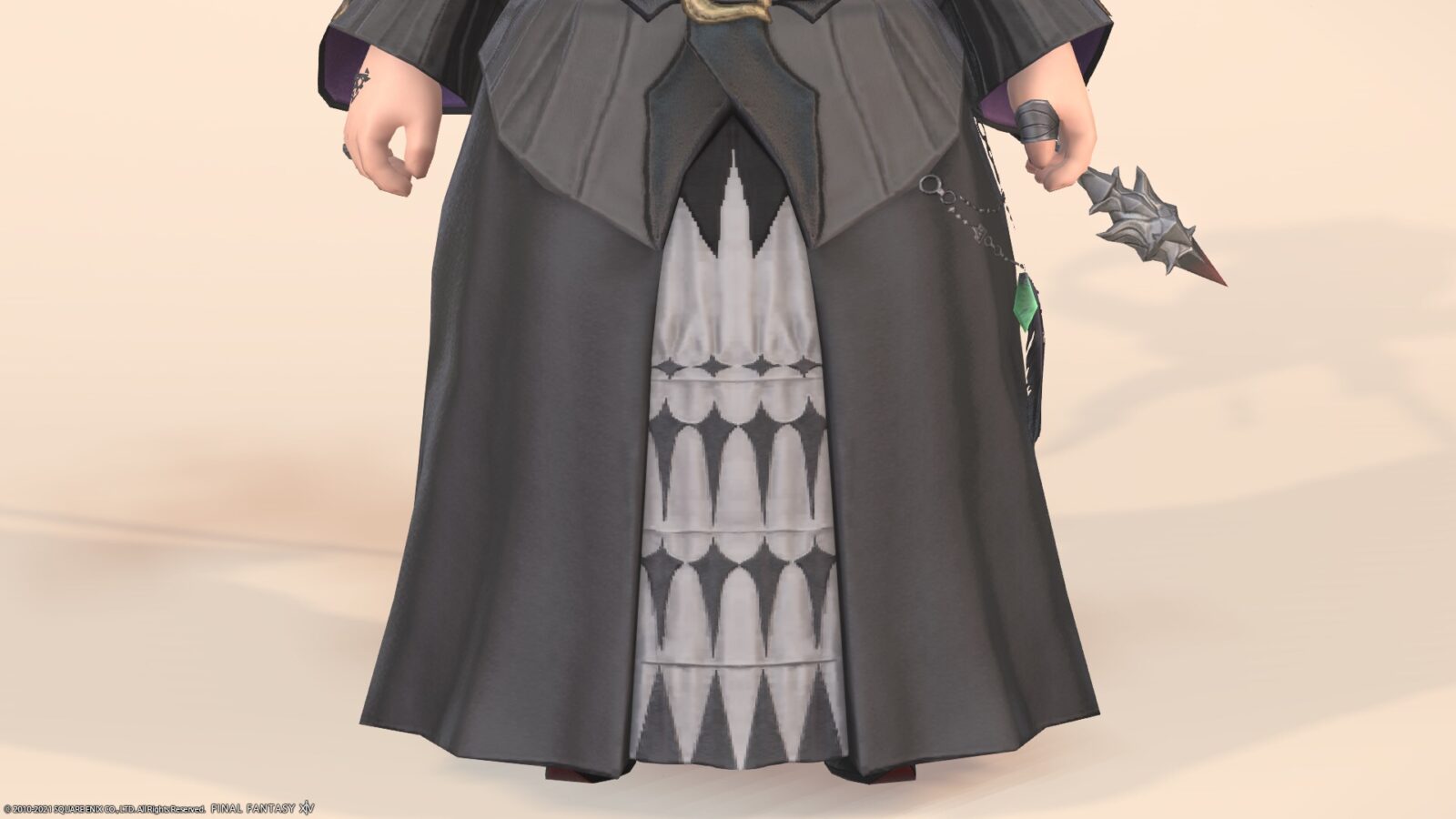 The weapon "Weathered Khatvanga" has a fairly large upper part of the cane, with a ring of gold and something like a crystal spinning around.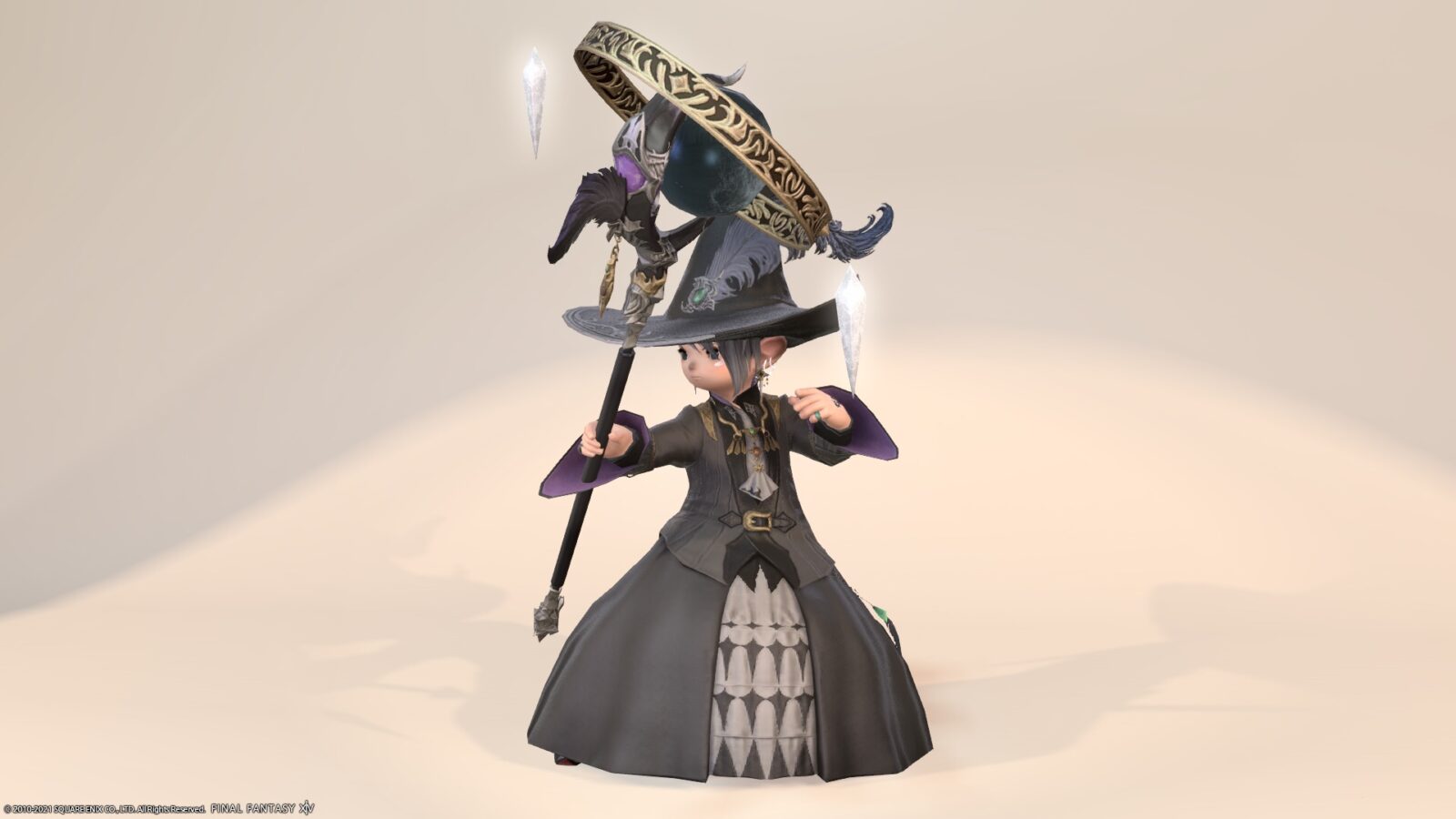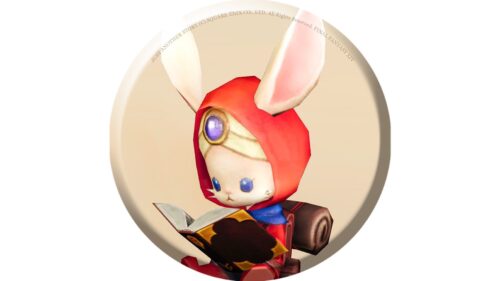 namingway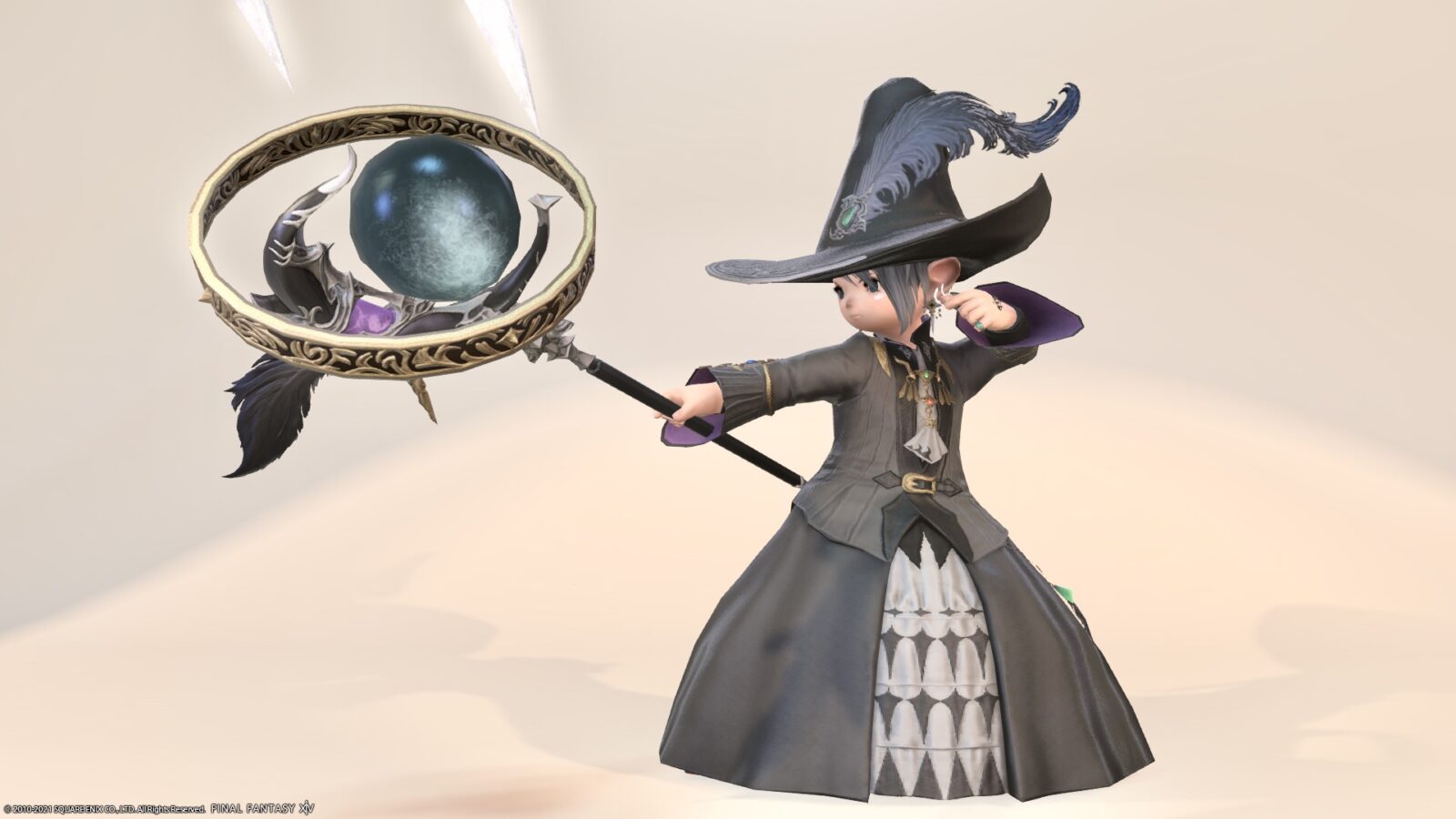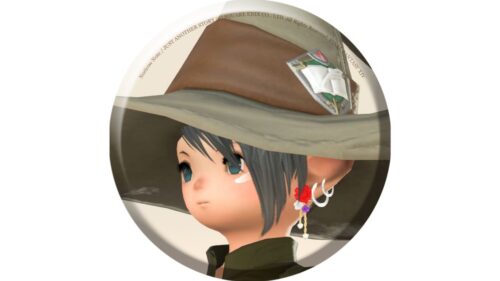 norirow
The fashionable witch is complete!
However, the actual AF4 for girls has a very different atmosphere, and it feels even more cute.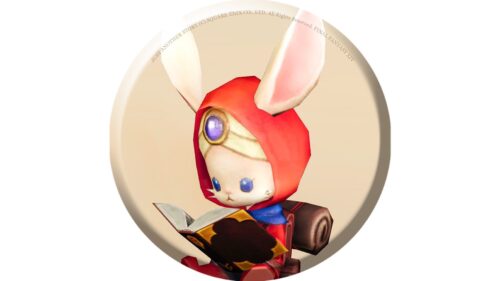 namingway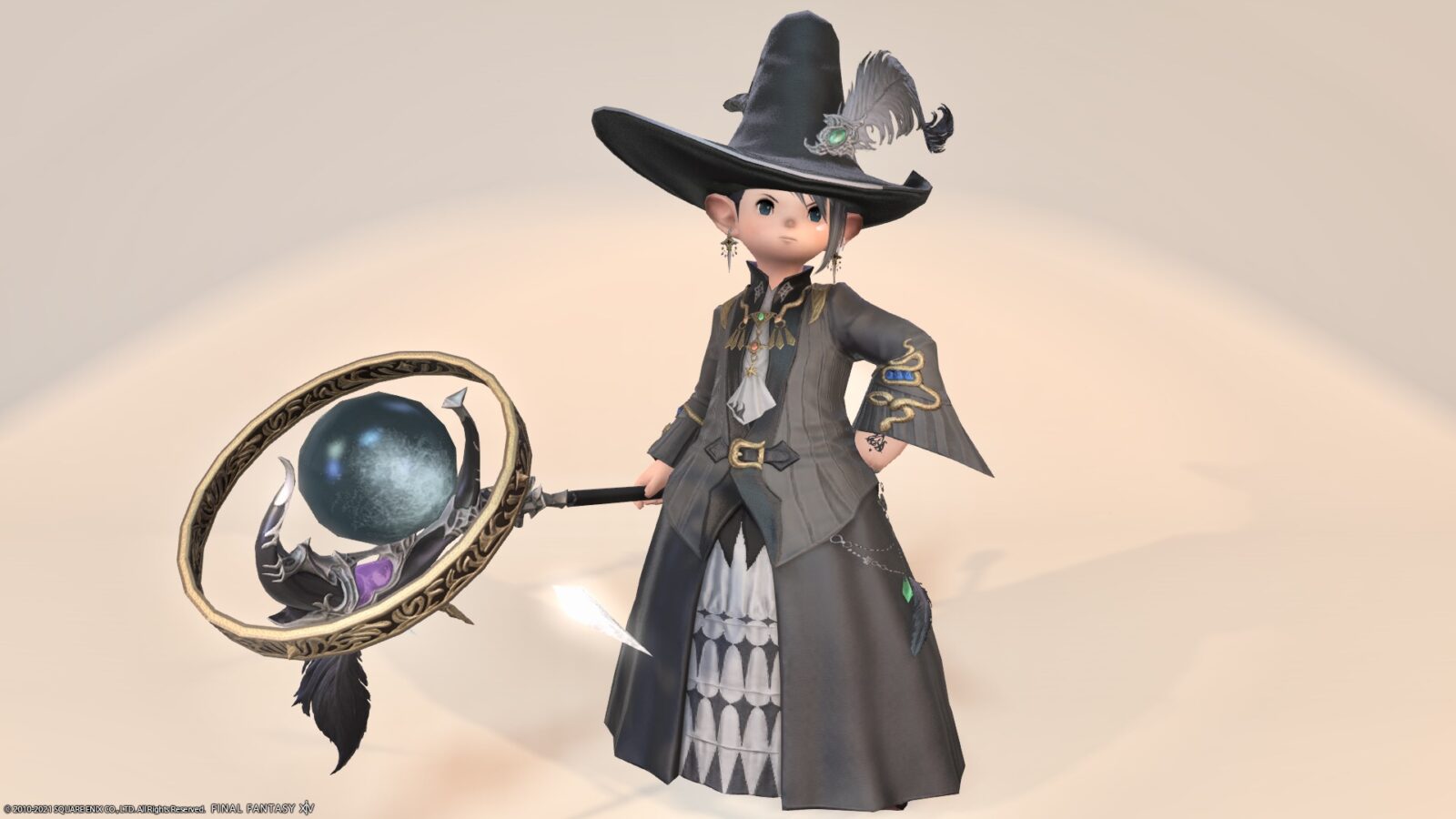 These cannot be dyed, but a version that can be dyed with "Memoria Misera (Extreme)" is available.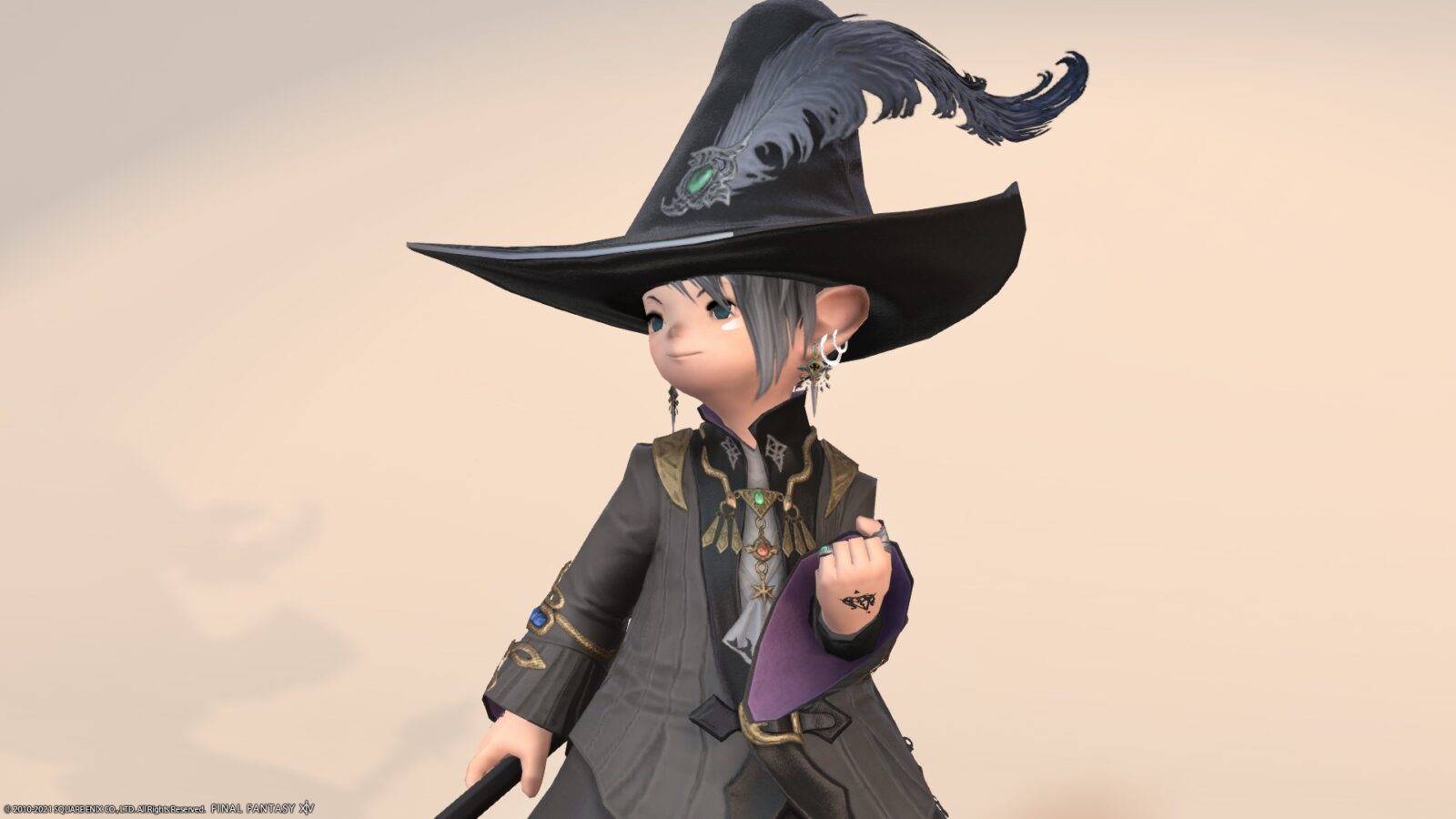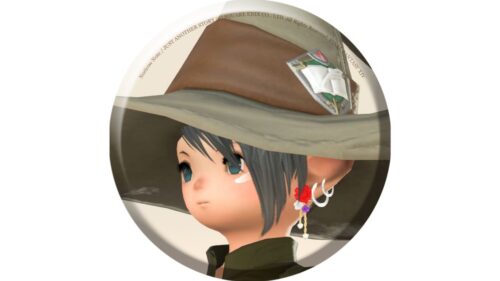 norirow
Compared to the black mage AF equipment so far, it feels quite formal, but this is very fashionable ♪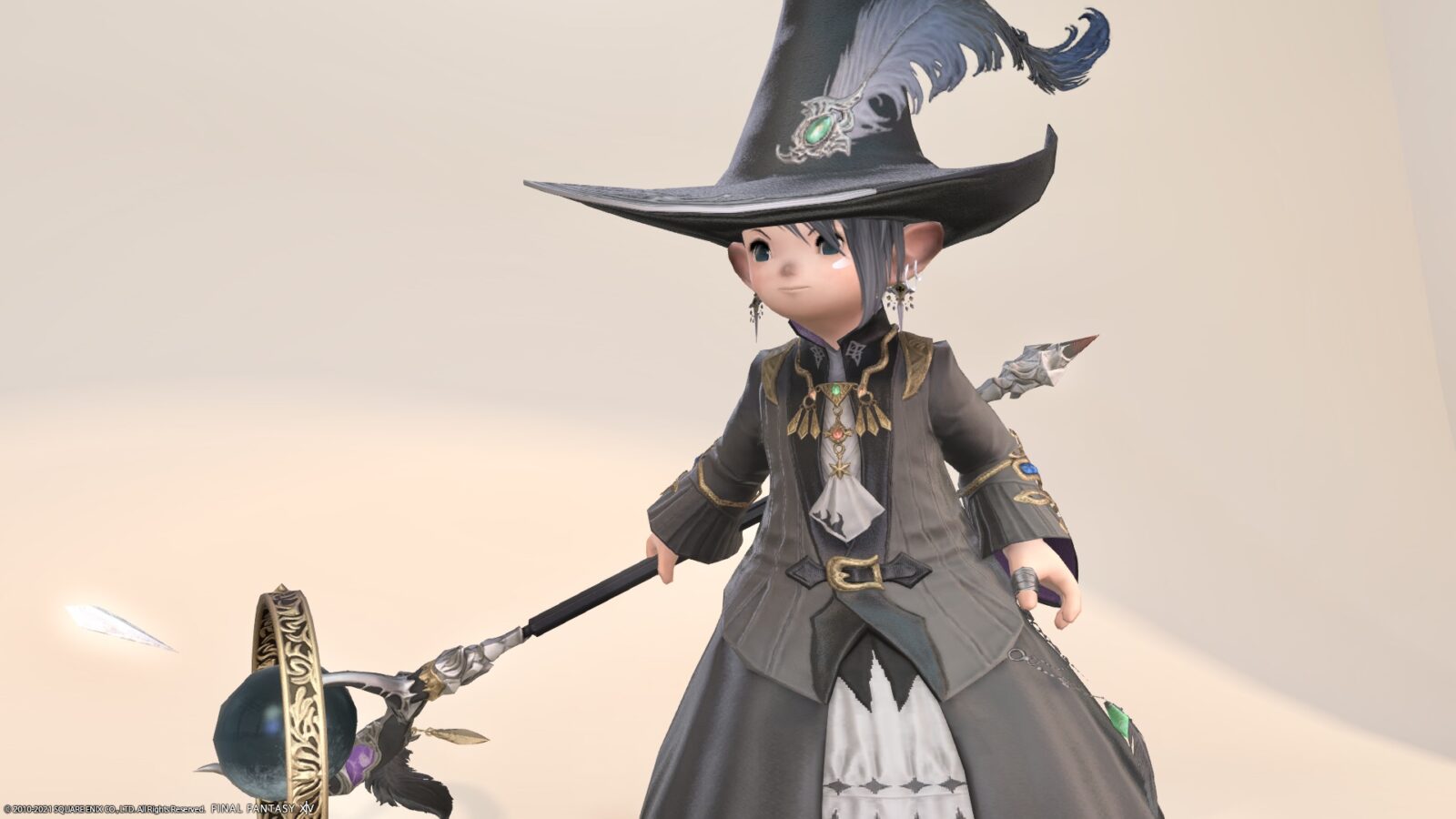 So, it was a record of the black mage's AF4 (Lv80) equipped "Wicce" series.
▼ Please check the video for the movement of the fabric!
Related records
Successive AF equipment of black mages