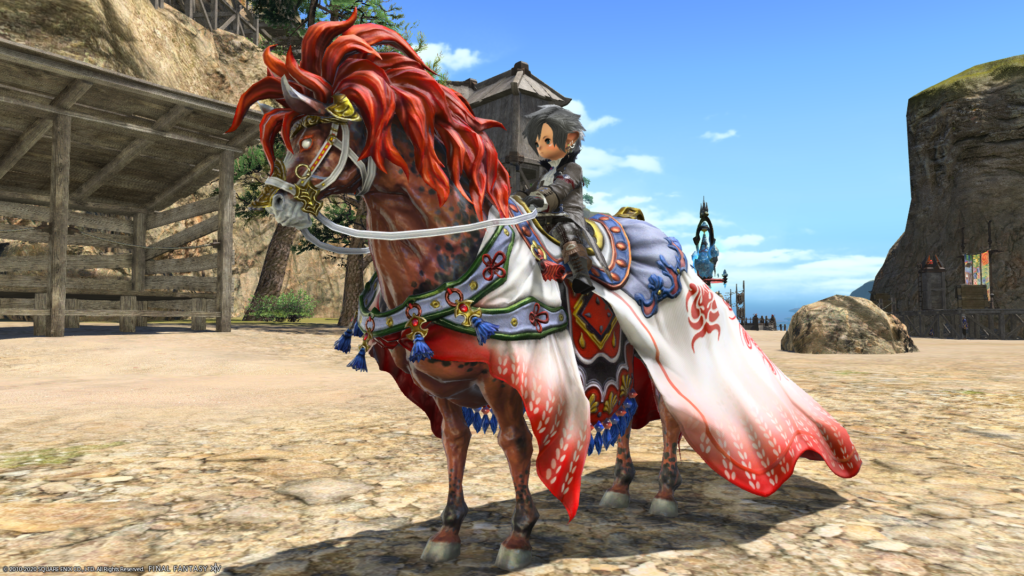 The legendary horse "Red Hare", once loved by people called Lu Bu and Guan Yu in some ancient world.
Even in the world of Eorzea, a powerful and cool Red Hare will appear.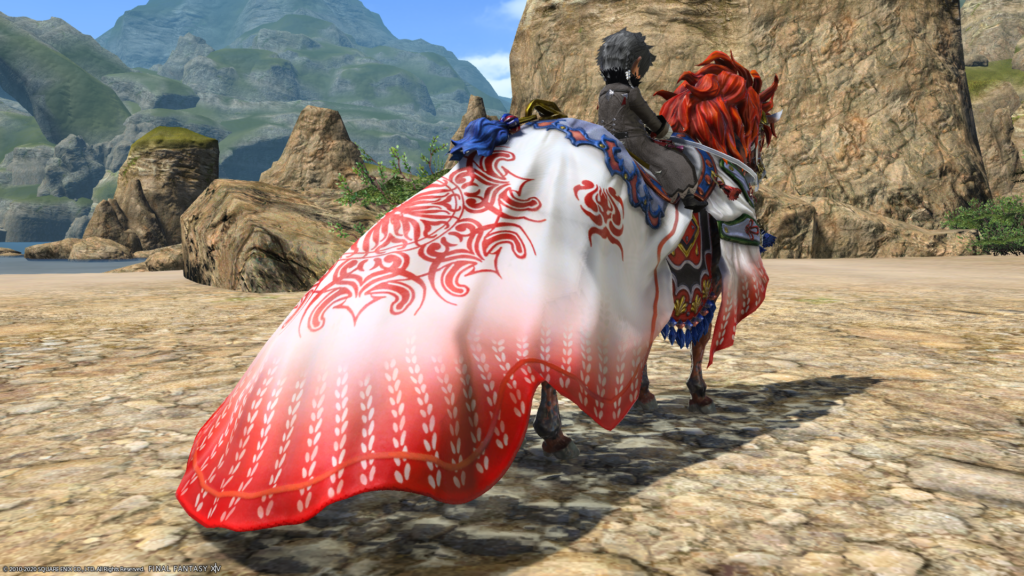 Ganen was known for his imposing presence on the battlefield, a trait that can partially be attributed to his mount, the Red Hare─a lightning-swift steed magicked to stride the very heavens. This horse is said to be a direct descendant of the awe-inspiring stallion. Probably.

(From official commentary)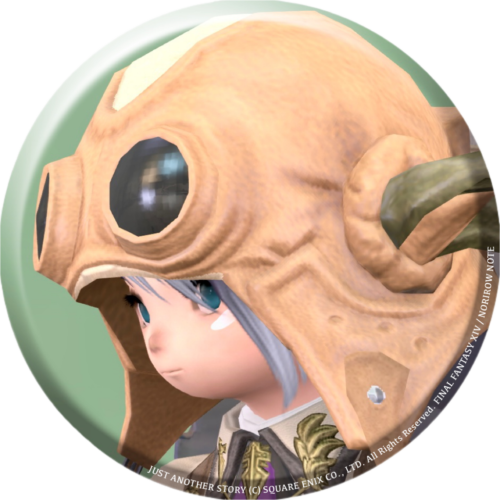 norirow
It looks great in the STORMBLOOD area.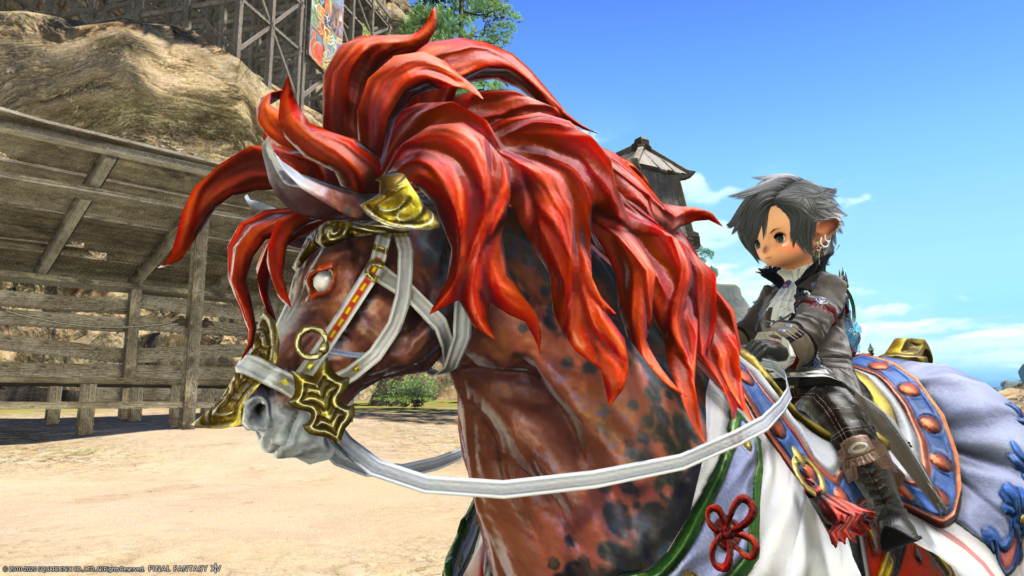 White eyes are a little scary…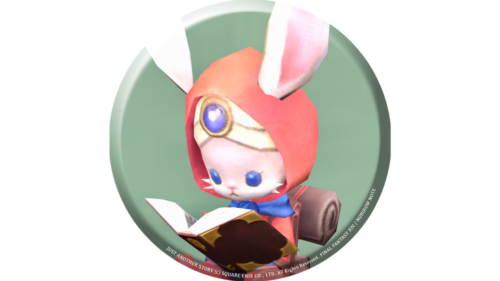 namingway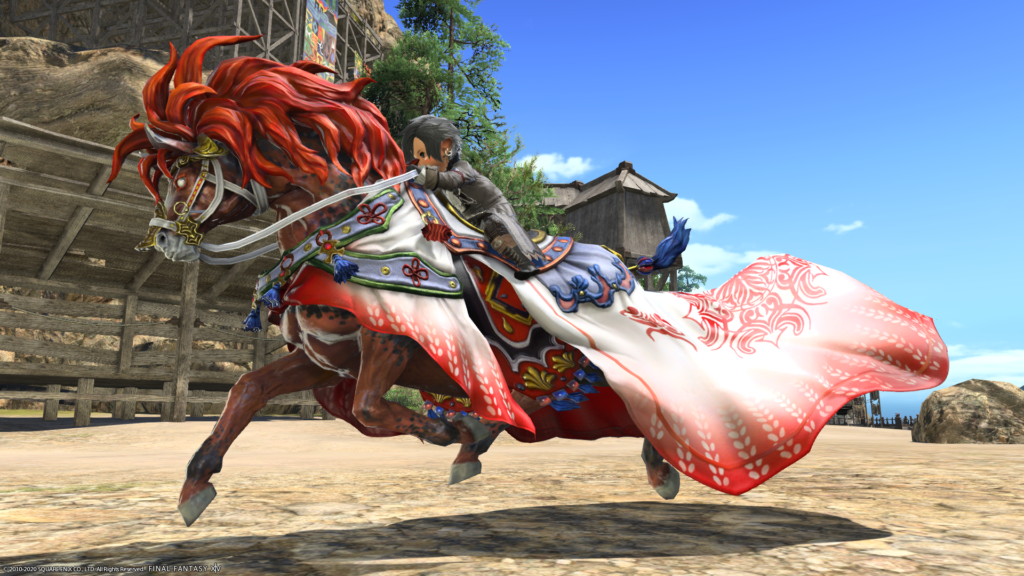 He runs powerfully and elegantly.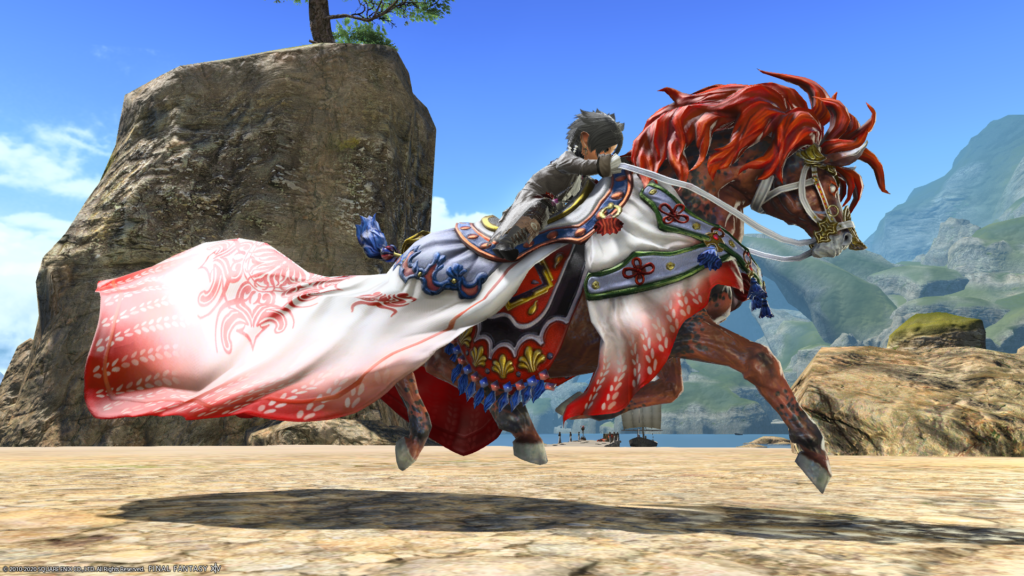 There is no effect when jumping, and he just jumps into the air.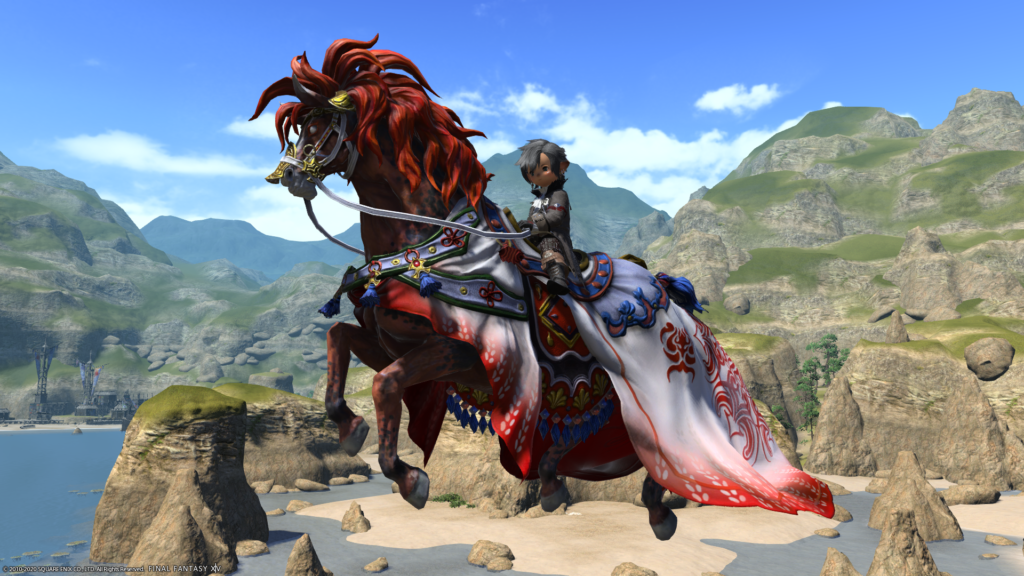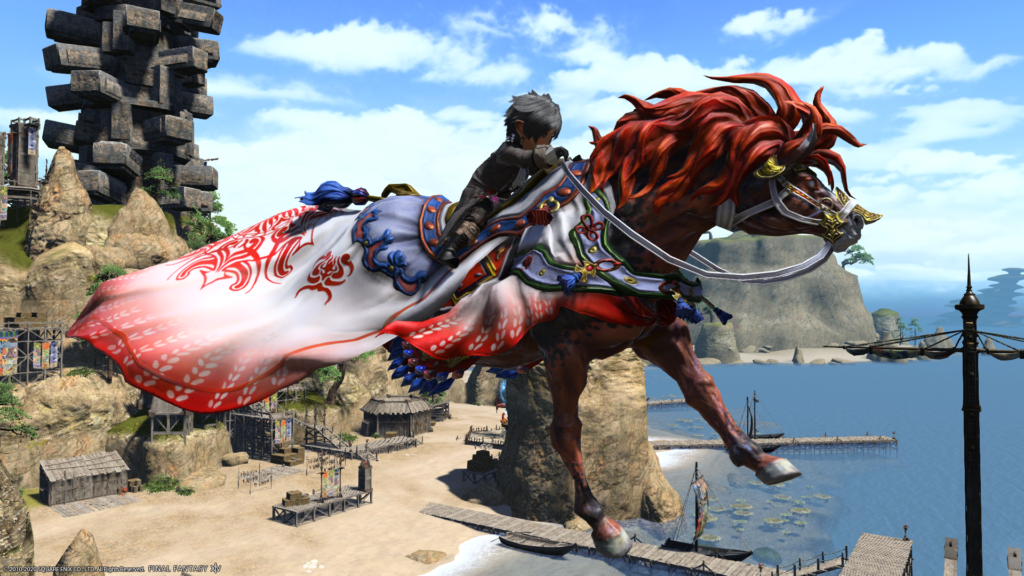 This Red Hare can be purchased from "FINAL FANTASY XIV Online Store" for a fee, so it's great that anyone can get it anytime.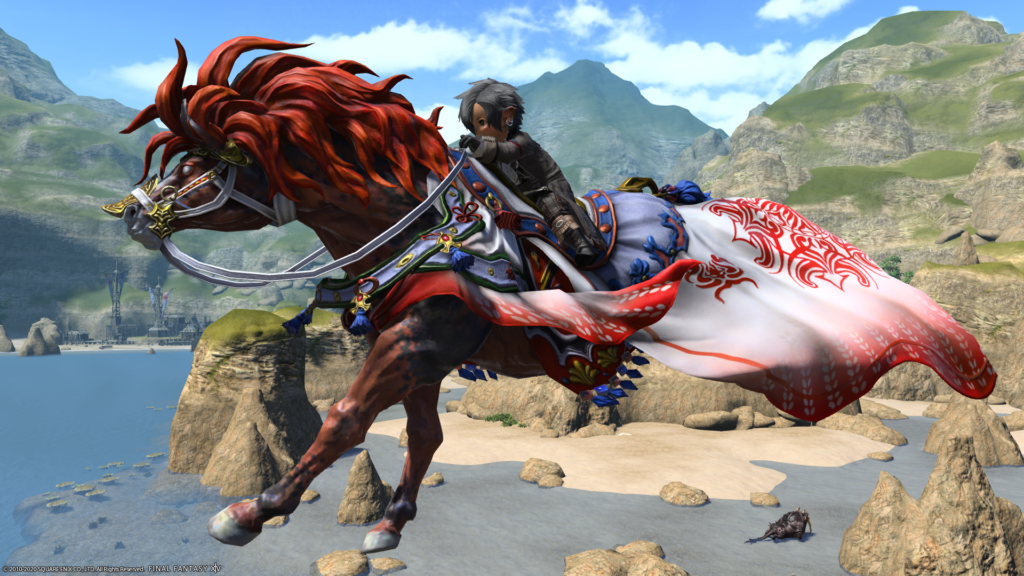 It's a very big horse and the decoration on it is cool.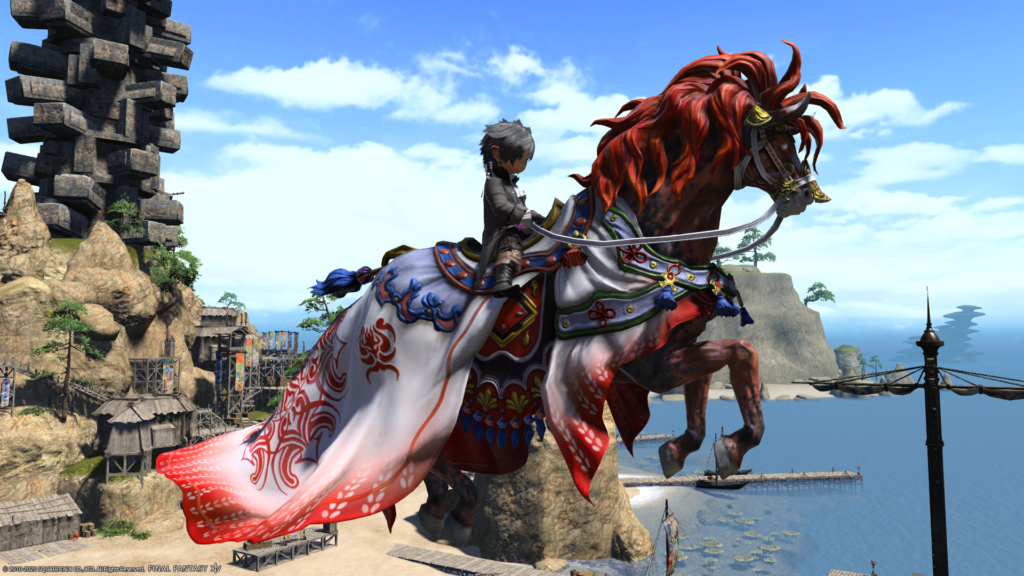 He is particularly cool among the horses in Eorzea✨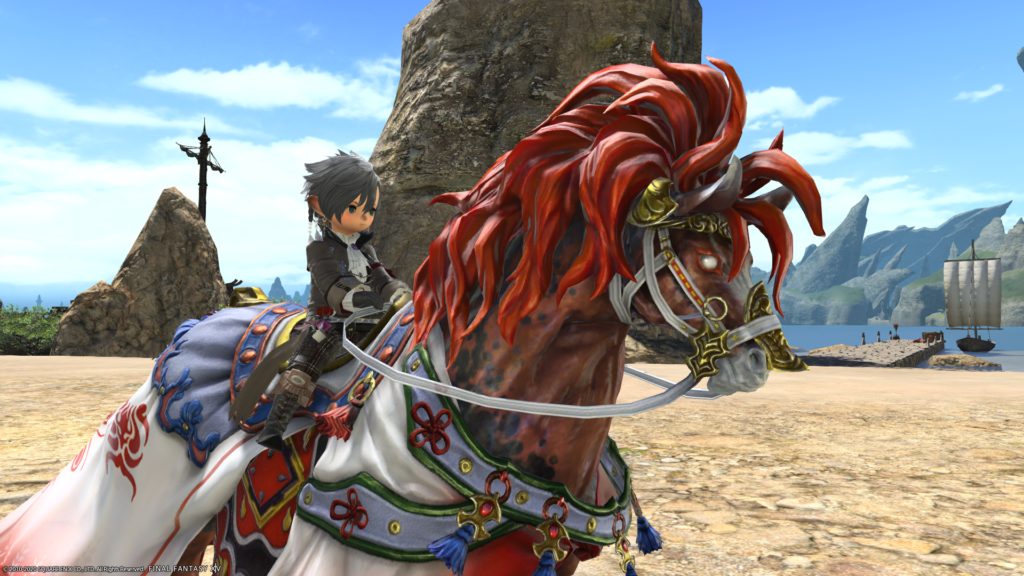 Related records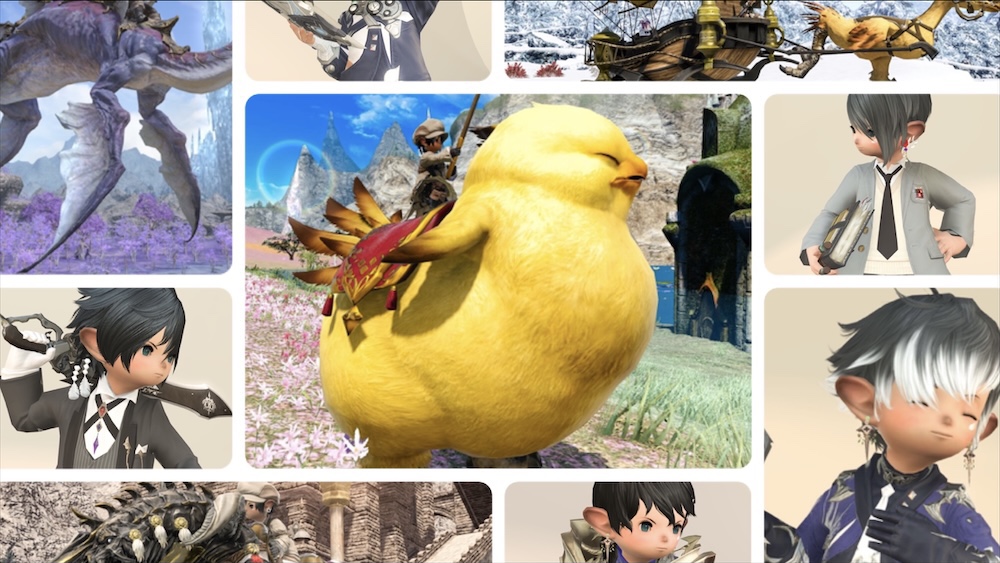 Billing items
A summary of billing equipment and mounts that can be purchased at the FF14 online store and Mog Station. / FF14オンラインストアとモグステーションで購入できる、課金装備と課金マウントのまとめです