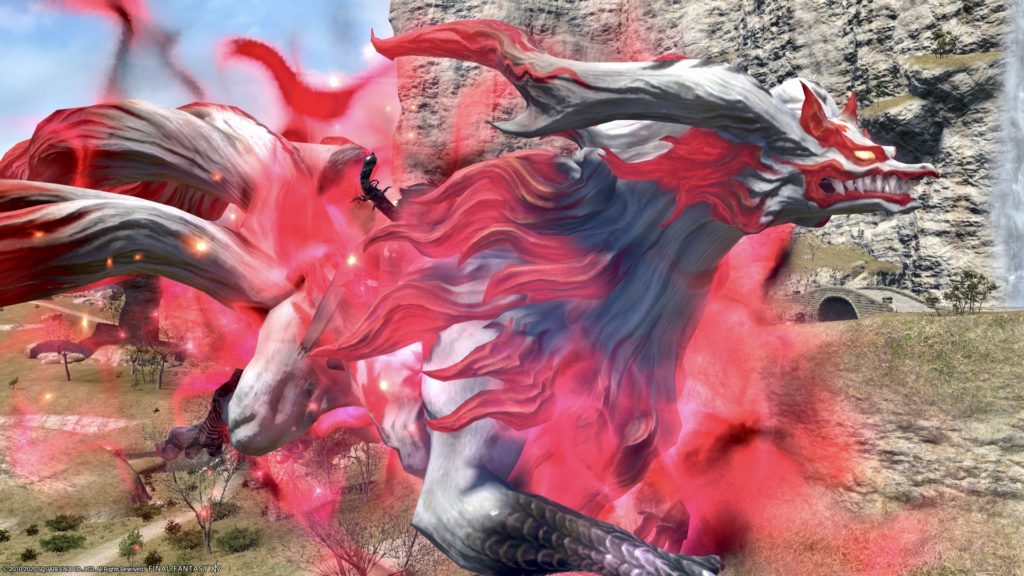 "Kamuy Of The Nine Tails," a magical beast that will become a friend after completing all types of "dog" mounts that rarely drop with STORMBLOOD's Extreme content.
Maybe he's a fox god…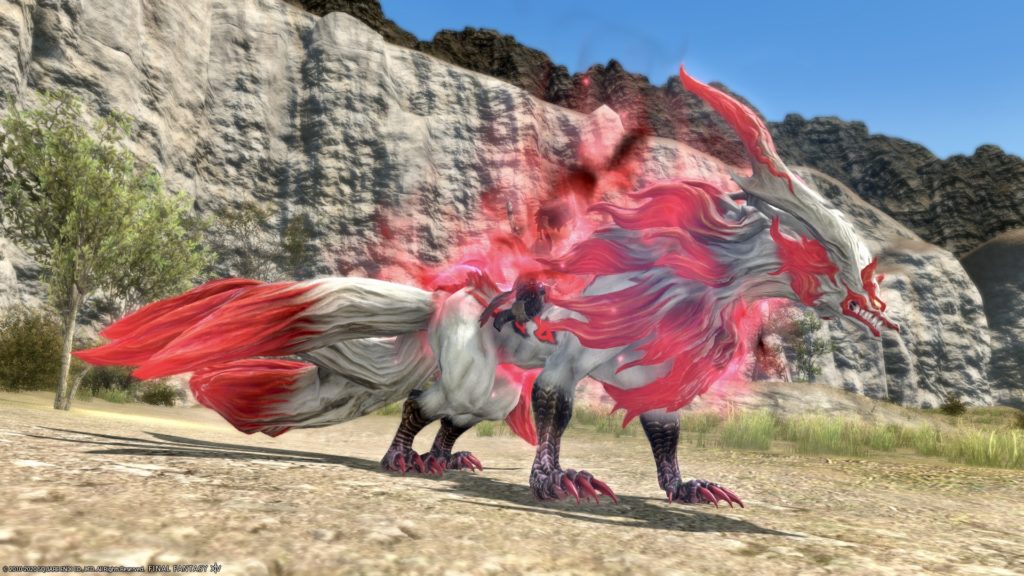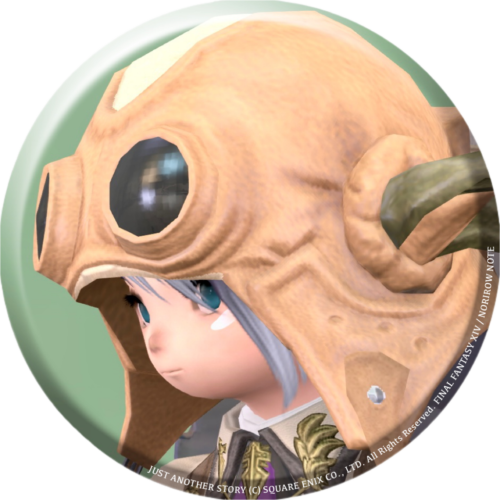 norirow
This Kamuy Of The Nine Tails is really big because there is only God.
Almost invisible when Lalafell rides.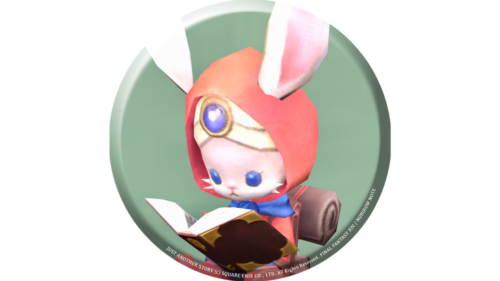 namingway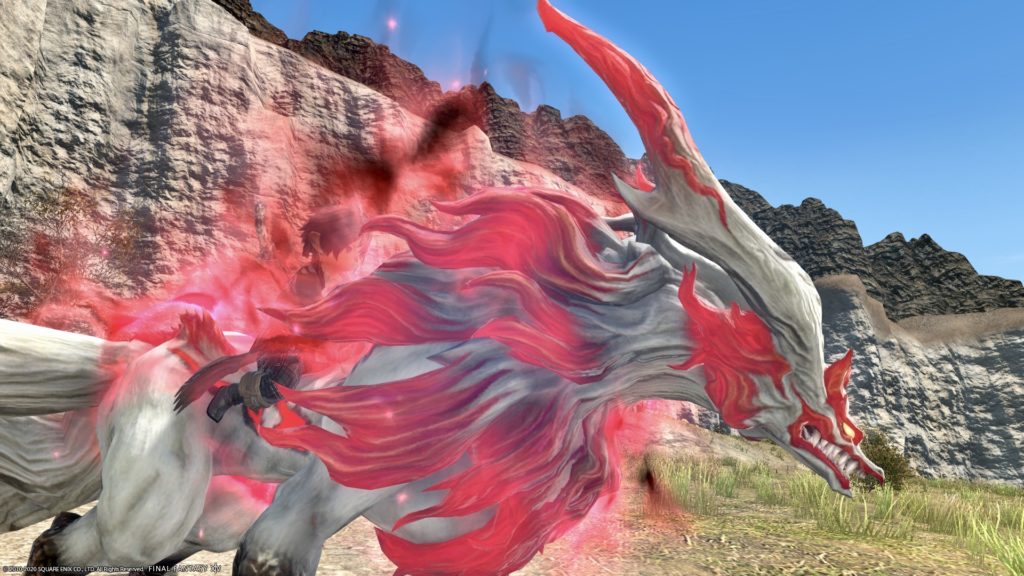 When you run, you'll be in a great riding style! (It's hard to see)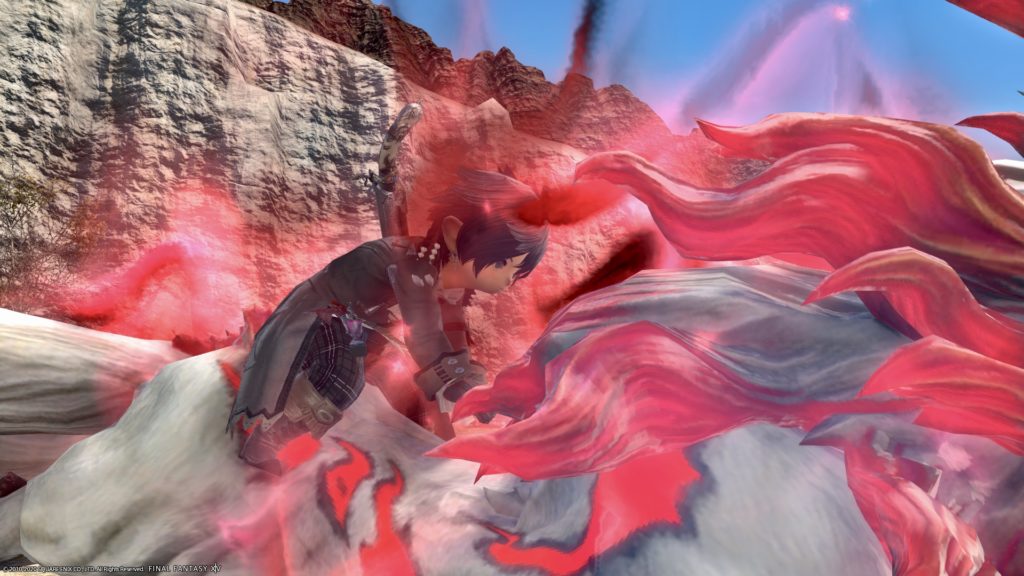 The contrast between red and white is very beautiful and cool.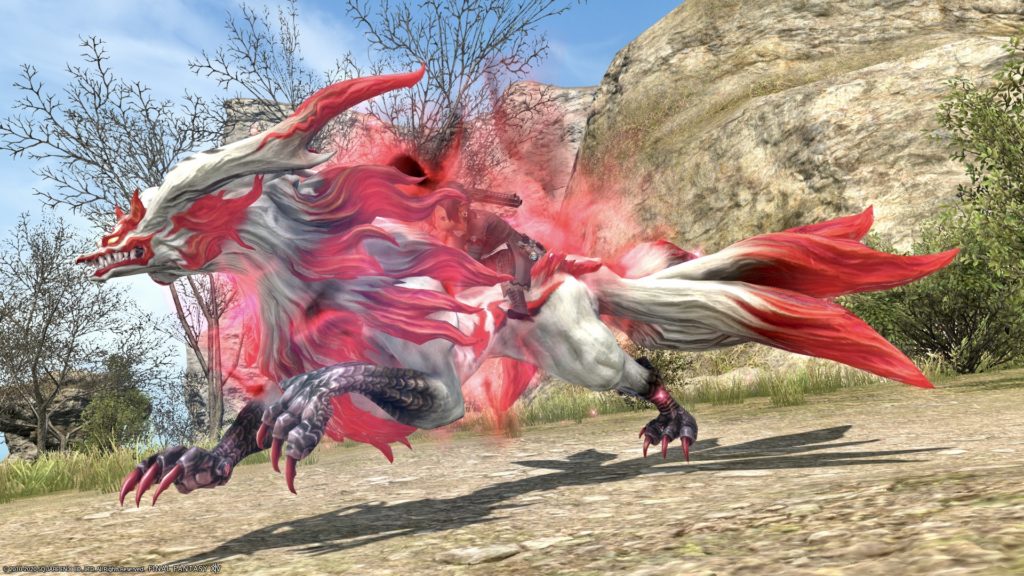 He has a fearless look.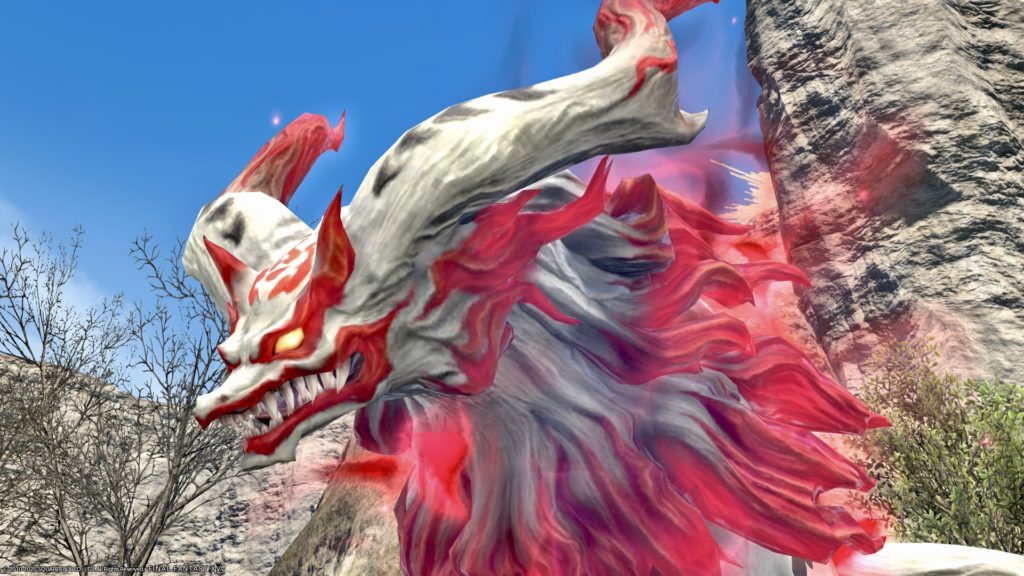 However, the appearance that he is running from the front is pretty cute. lol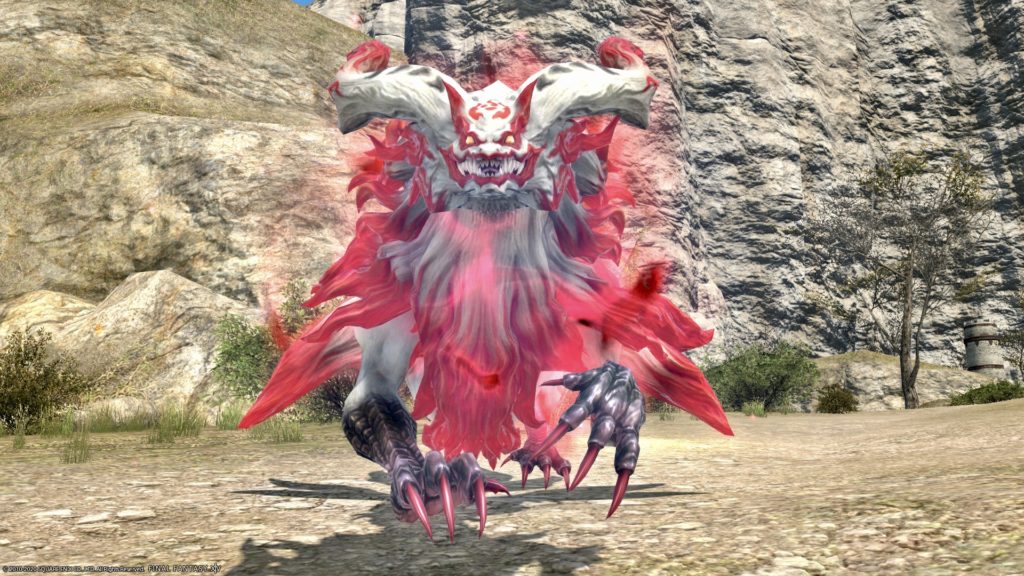 As the name implies, he has nine tails…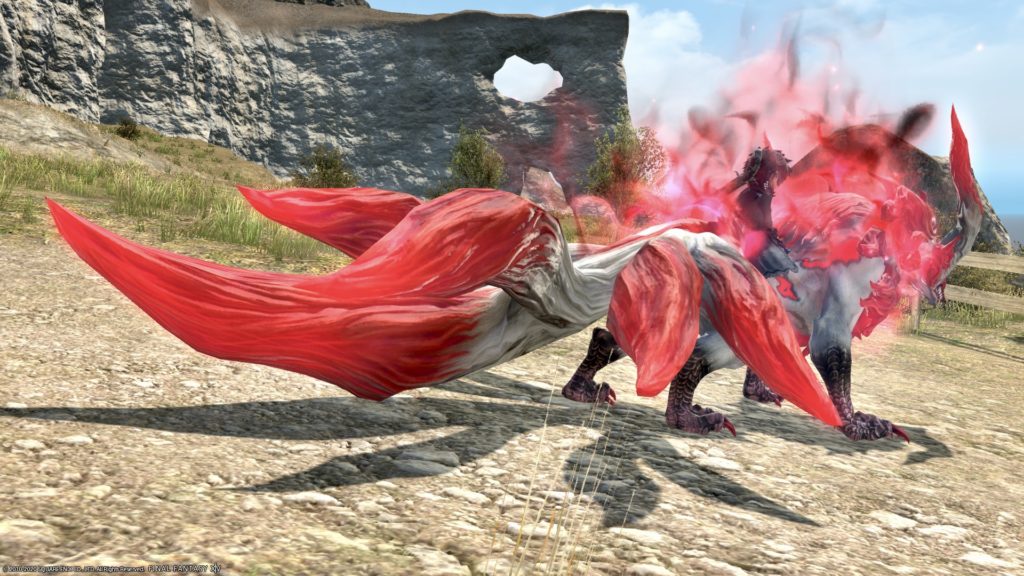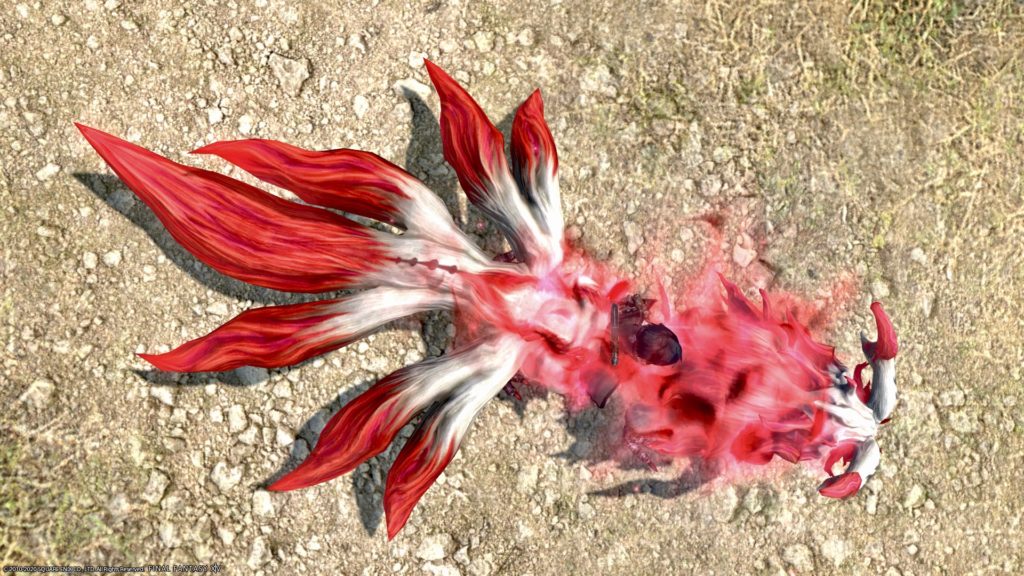 …I thought, but if you look closely, there are only seven tails? ? ?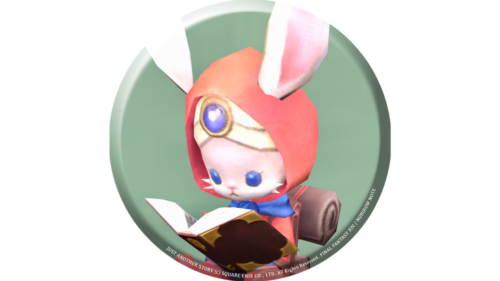 namingway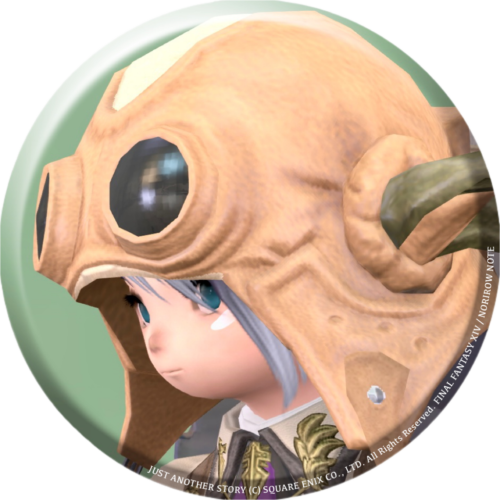 norirow
I wonder if the tail is like an ear… or is it just hidden?
Whatever…lol
Only an individual who has proven his worth by taming no less than seven kamuy might summon this fabled vulpine auspice from her burrow in the heavens. Despite obvious similarities to the other vulpine auspice, Kyubi of the Nine Tails, this ageless vixen has her own storied history…which is, sadly, too long to list here. (From official commentary)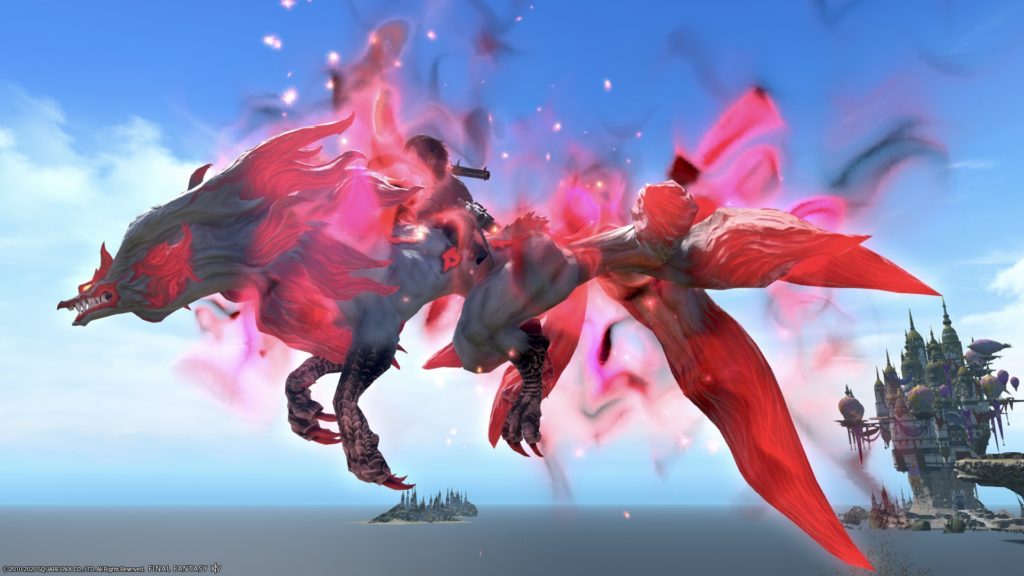 His flying appearance is really divine ✨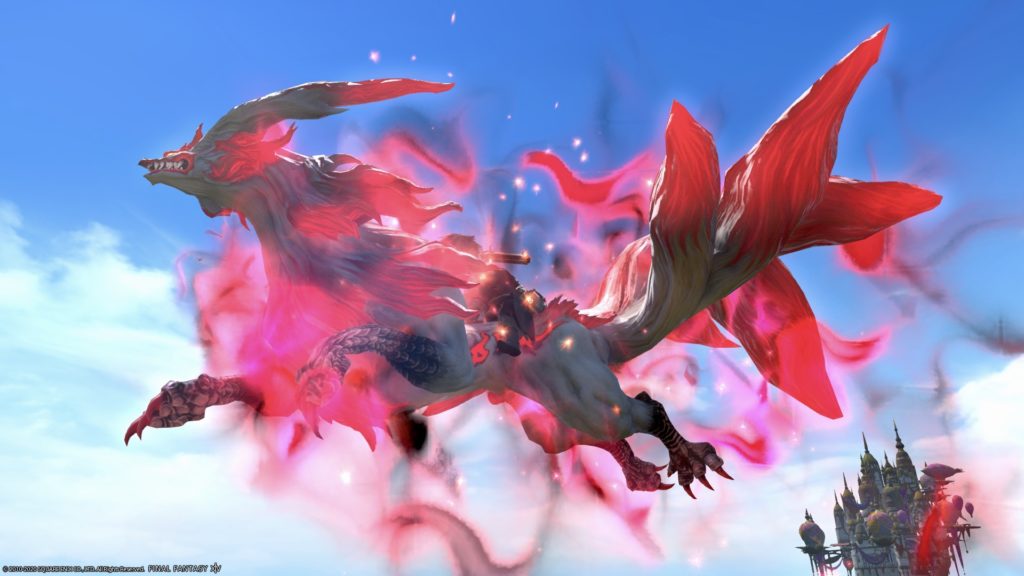 At the beginning of the release, it's difficult to clear Extreme content, and the drop rate of dog mounts is low, so it's hard to collect. But now it should be a little easier. (maybe…)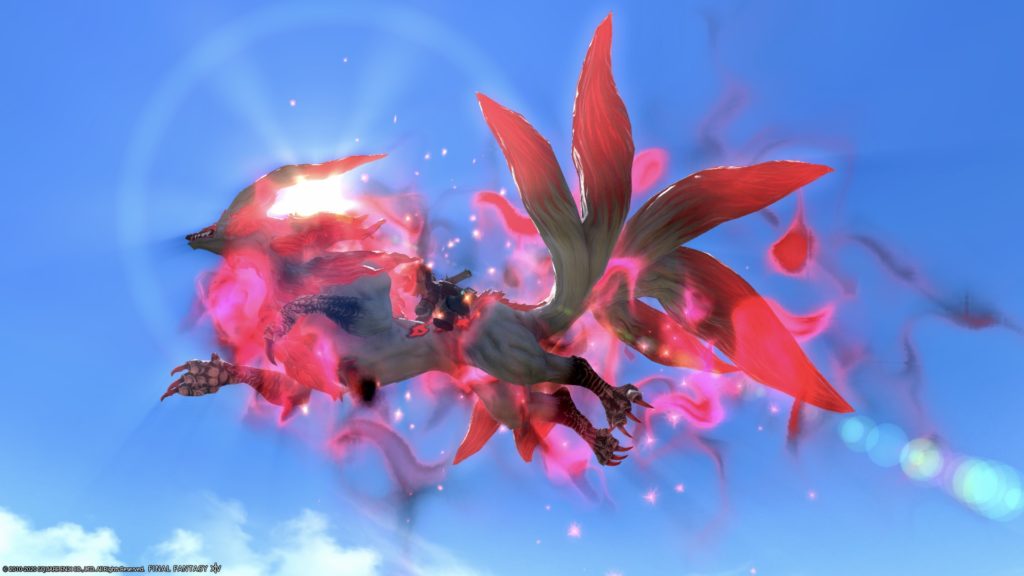 A trip with God is also good.
He is a wonderful god who invites me to various places in Eorzea✨
Related records