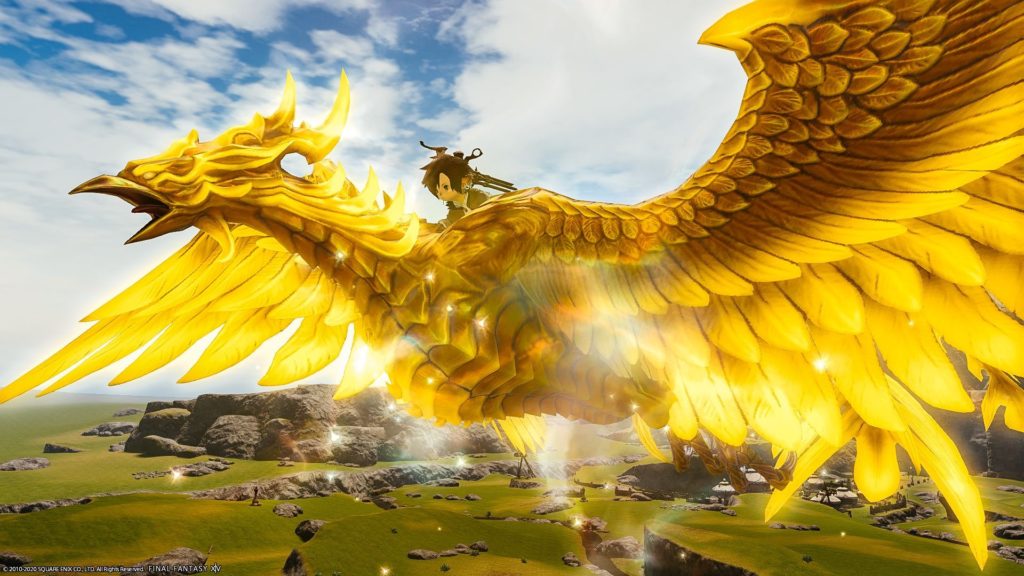 "Bird" mount that you can get with the Extreme Barbarian clear reward of Heavensward. You can get "Firebird" by collecting all of them.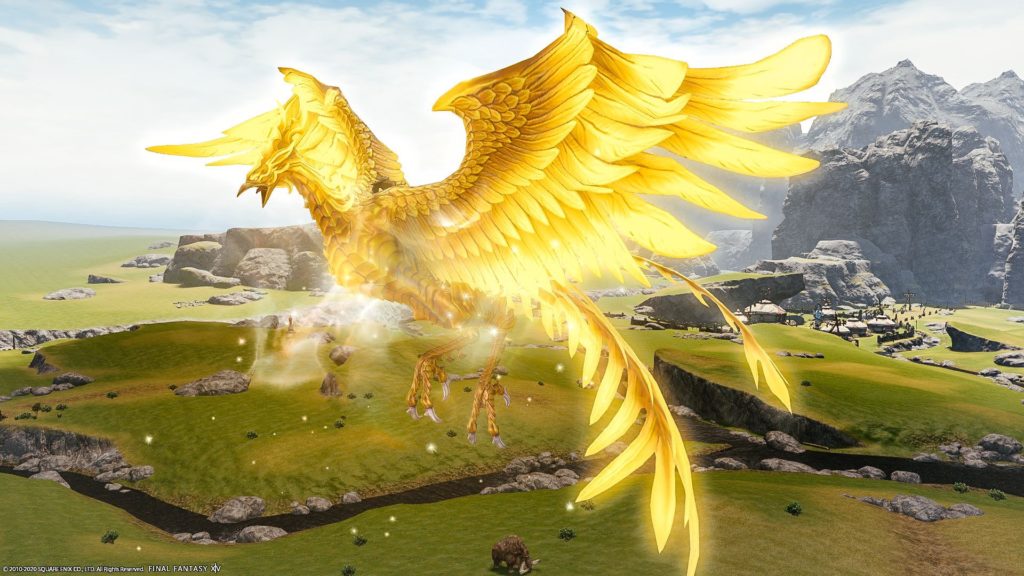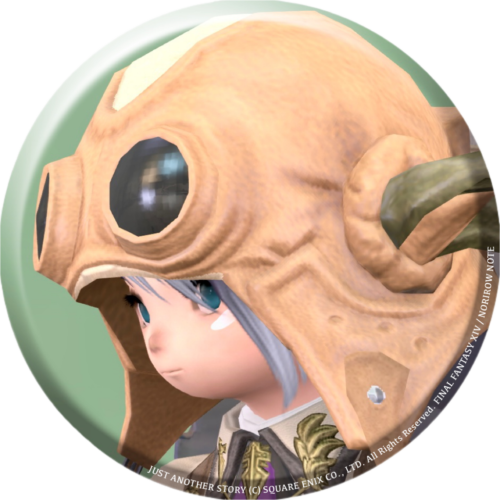 norirow
It's a very big, golden mount.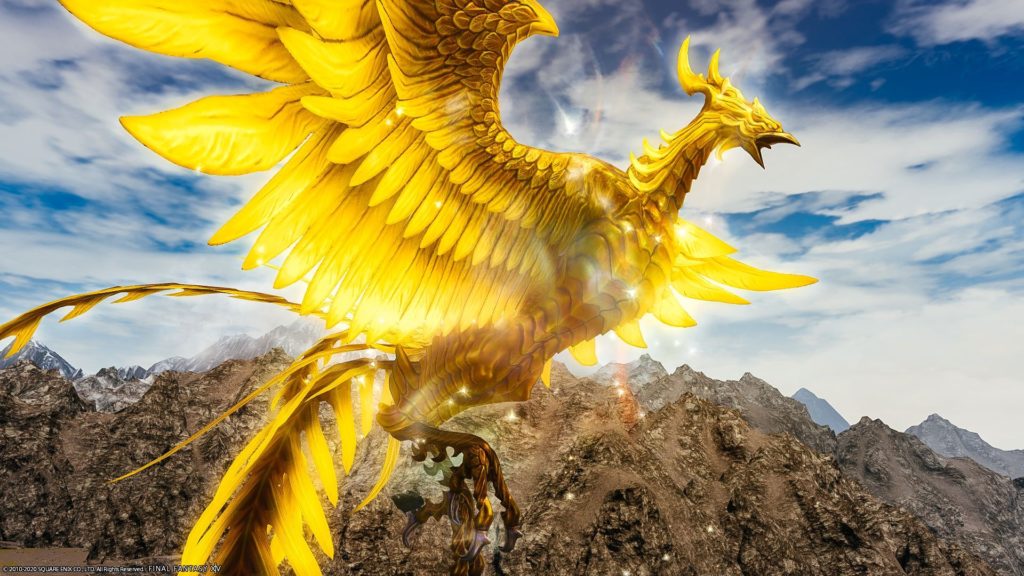 If it's too big, isn't it annoying to fill the screen?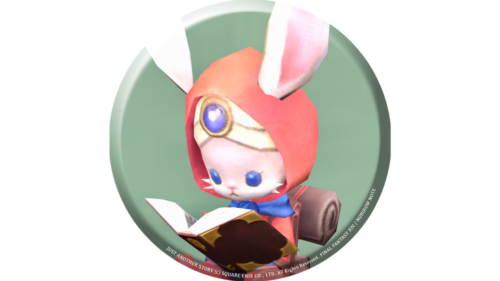 namingway
It's really big, so you won't be able to see it when Lalafell gets on it.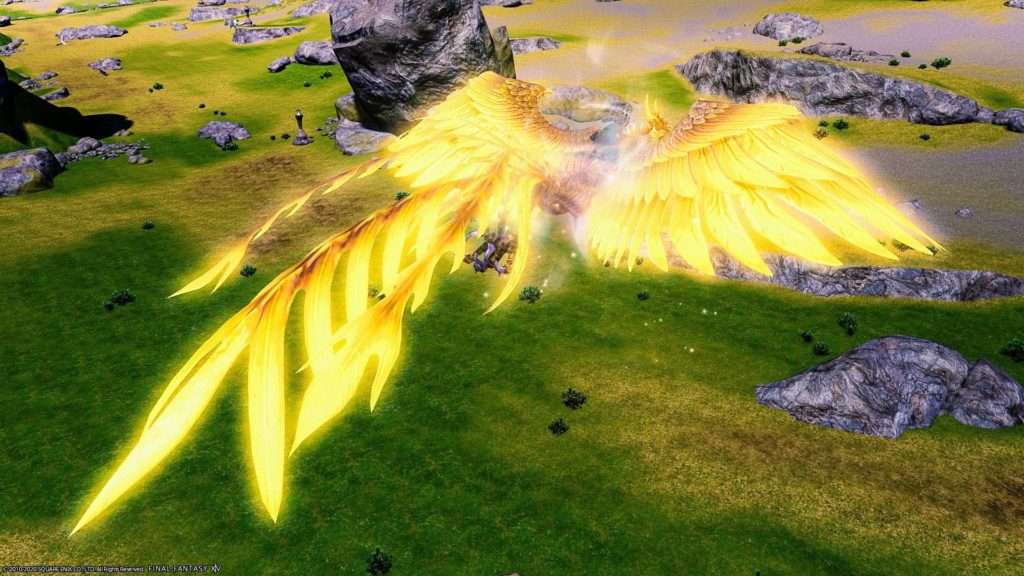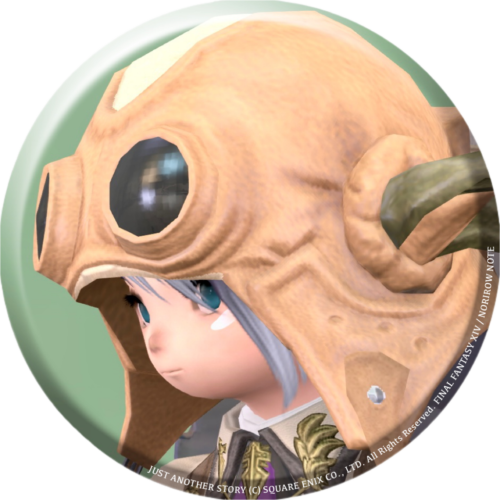 norirow
But you can fly with great grace!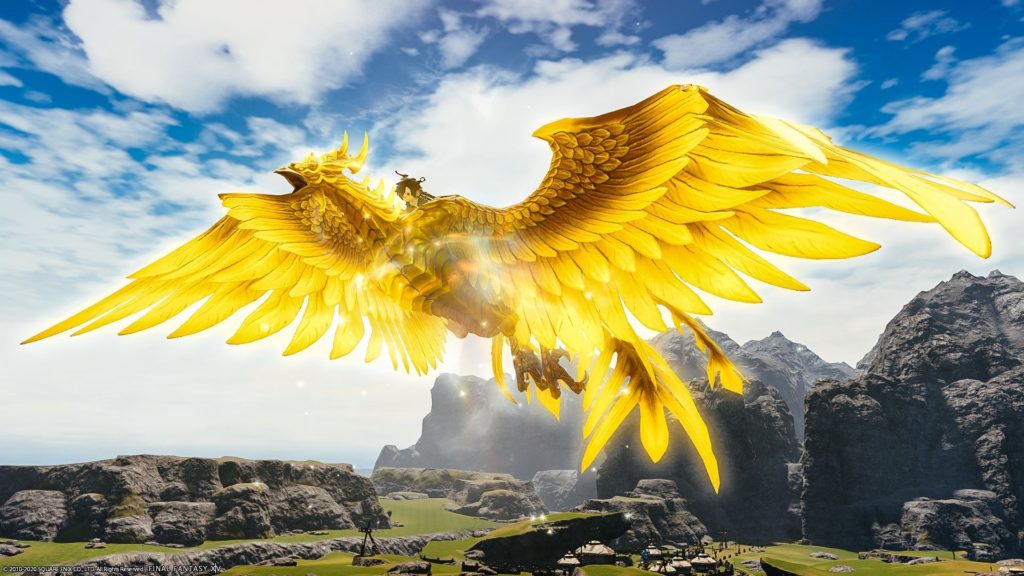 When you fly, you will hear a glittering sound. (Please check the video below for the sound !)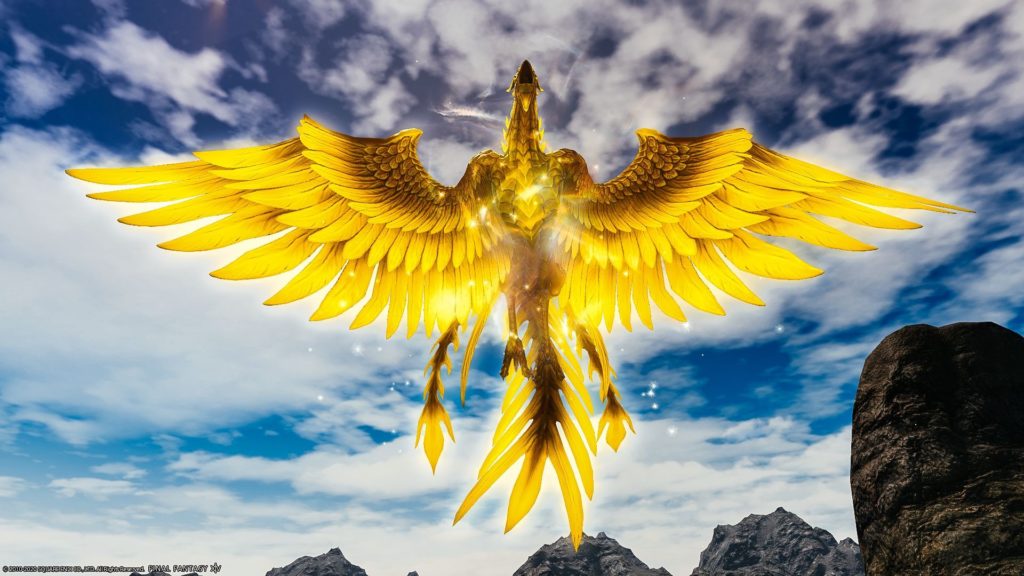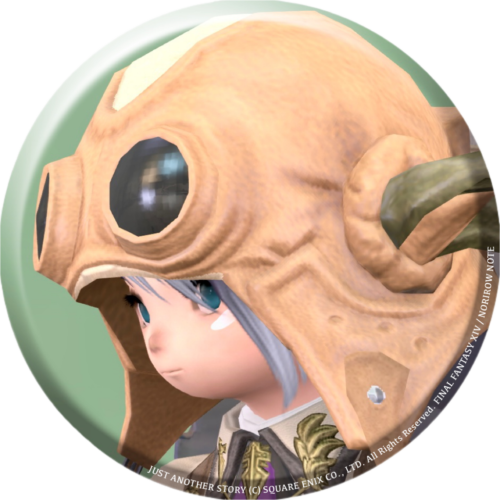 norirow
It's a very mysterious and cool mount.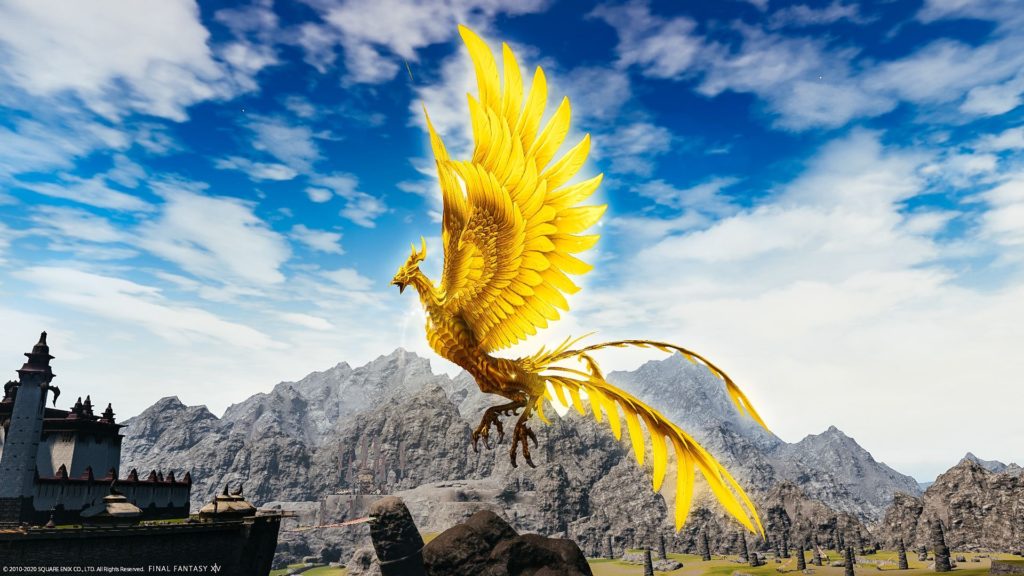 It should be no harder for you to clear Heavensward's Extreme Barbarian series. If you collect people with Unsynced.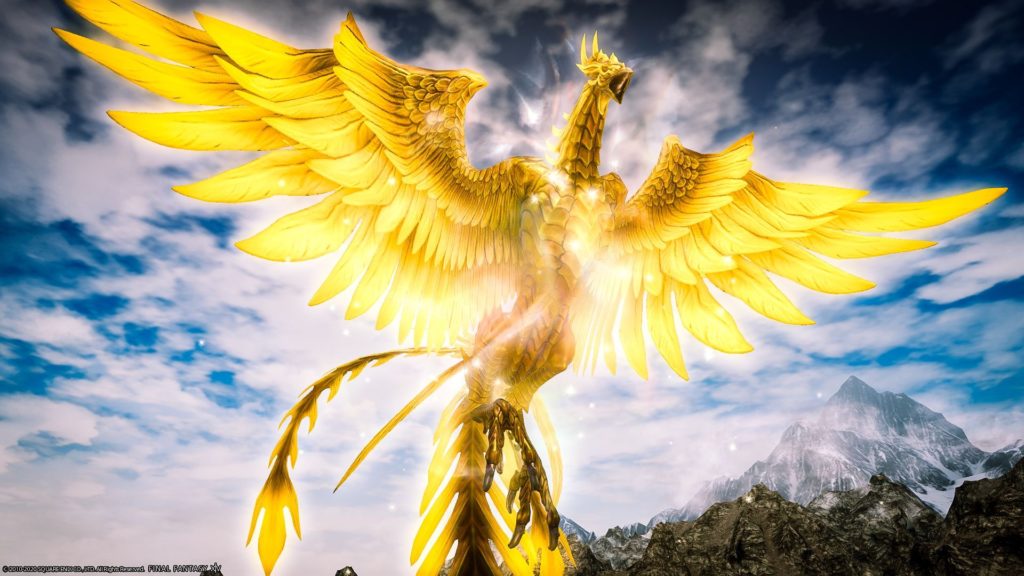 The Far East is home to numerous legends concerning birds of flame who sacrifice their lives to save the world, only to rise from the ashes of destruction to rule the skies once again. The Firebird is one of those legends…made a mount. (From official commentary)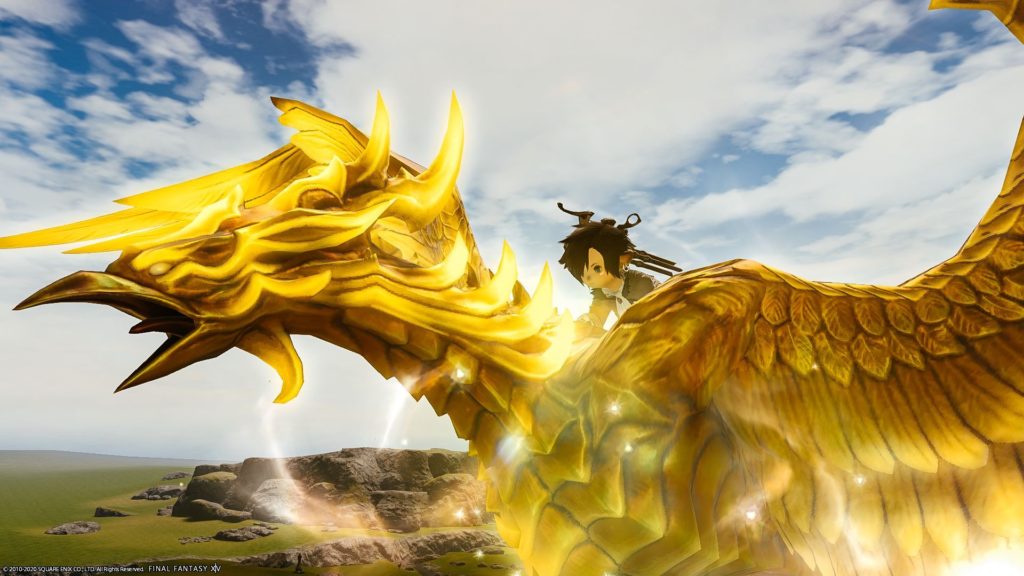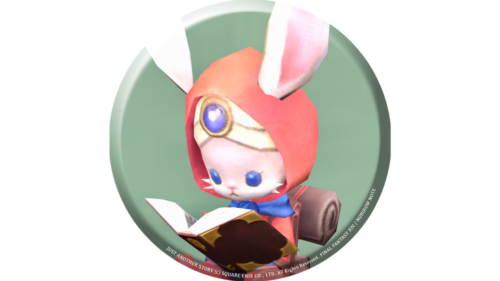 namingway
Related Records