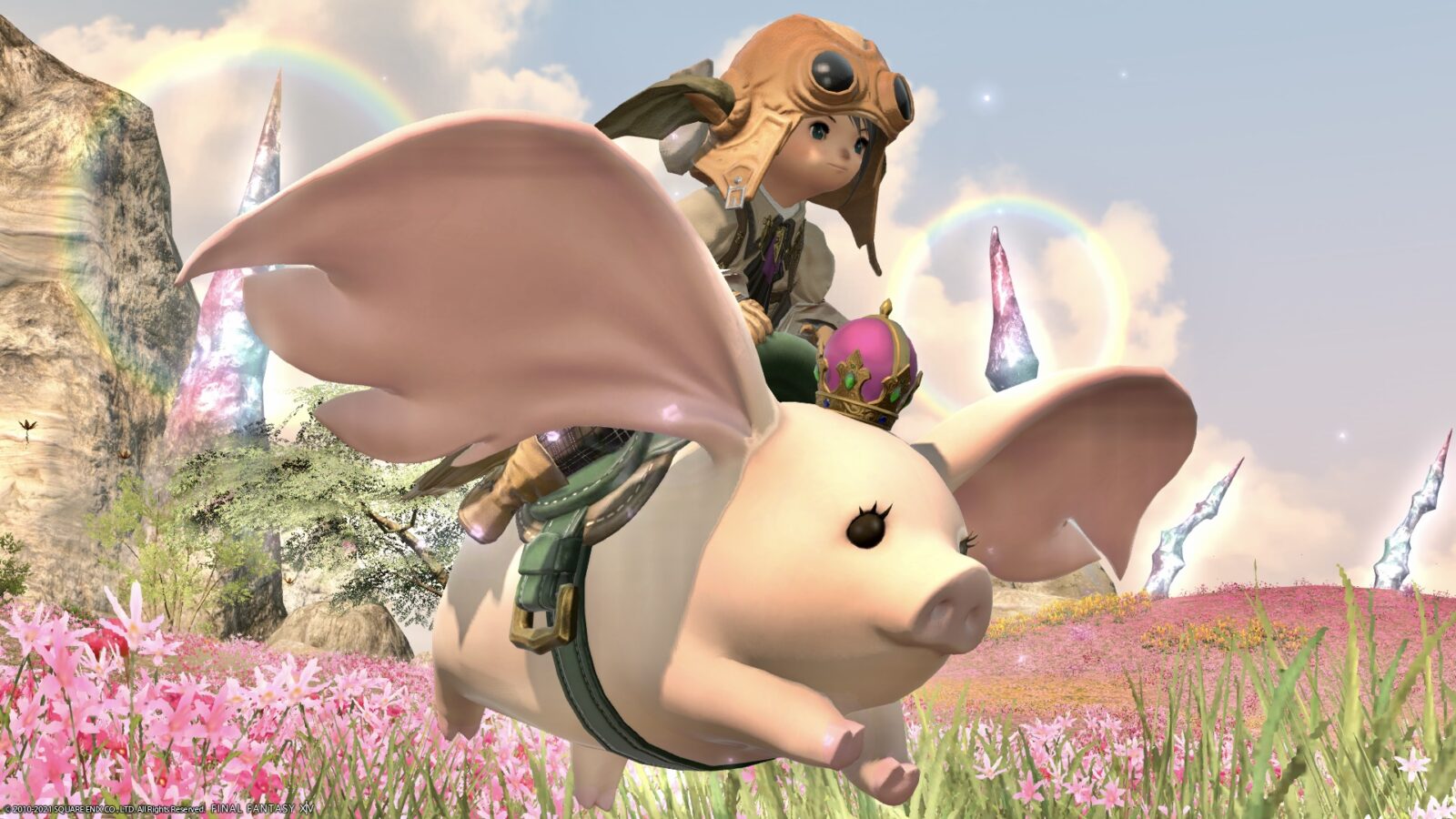 This is a record of the mount "Porxie King" obtained in the Lawson collaboration campaign.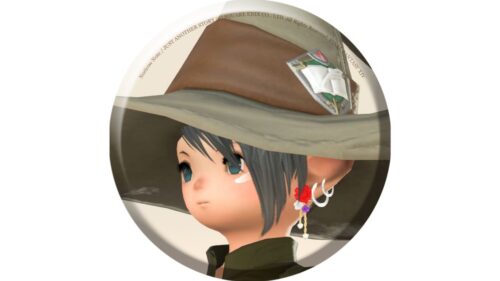 norirow
Portly Porxie was wearing a crown!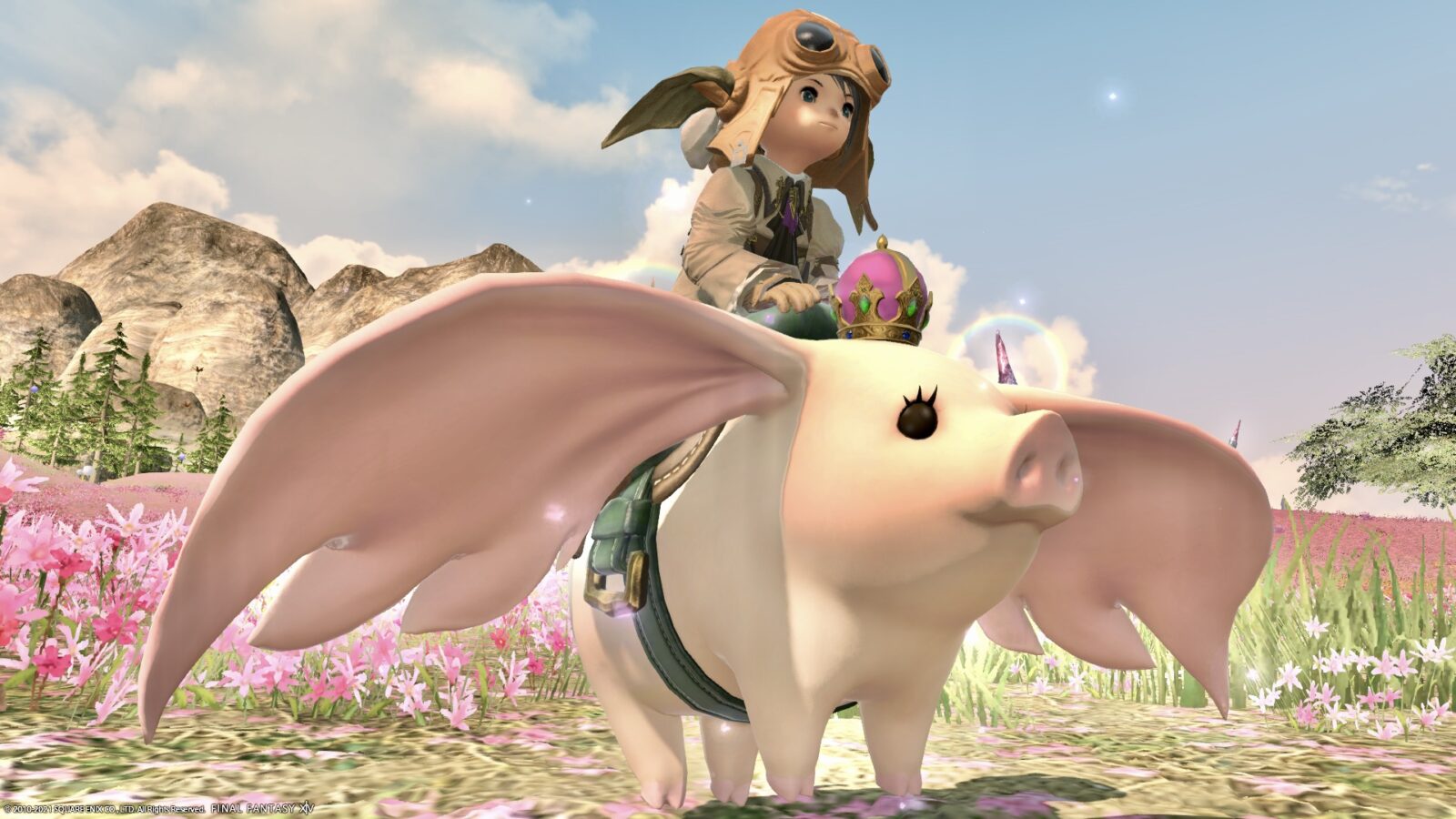 The color of the saddle is also different.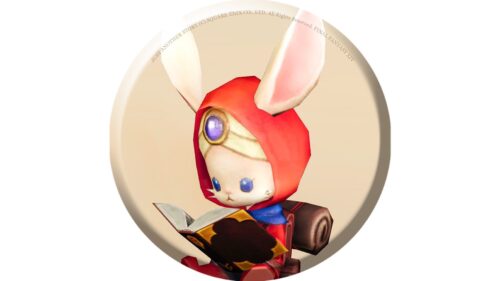 namingway
▼ The saddle color of "Portly Porxie" was red.
It is a so-called flying pig.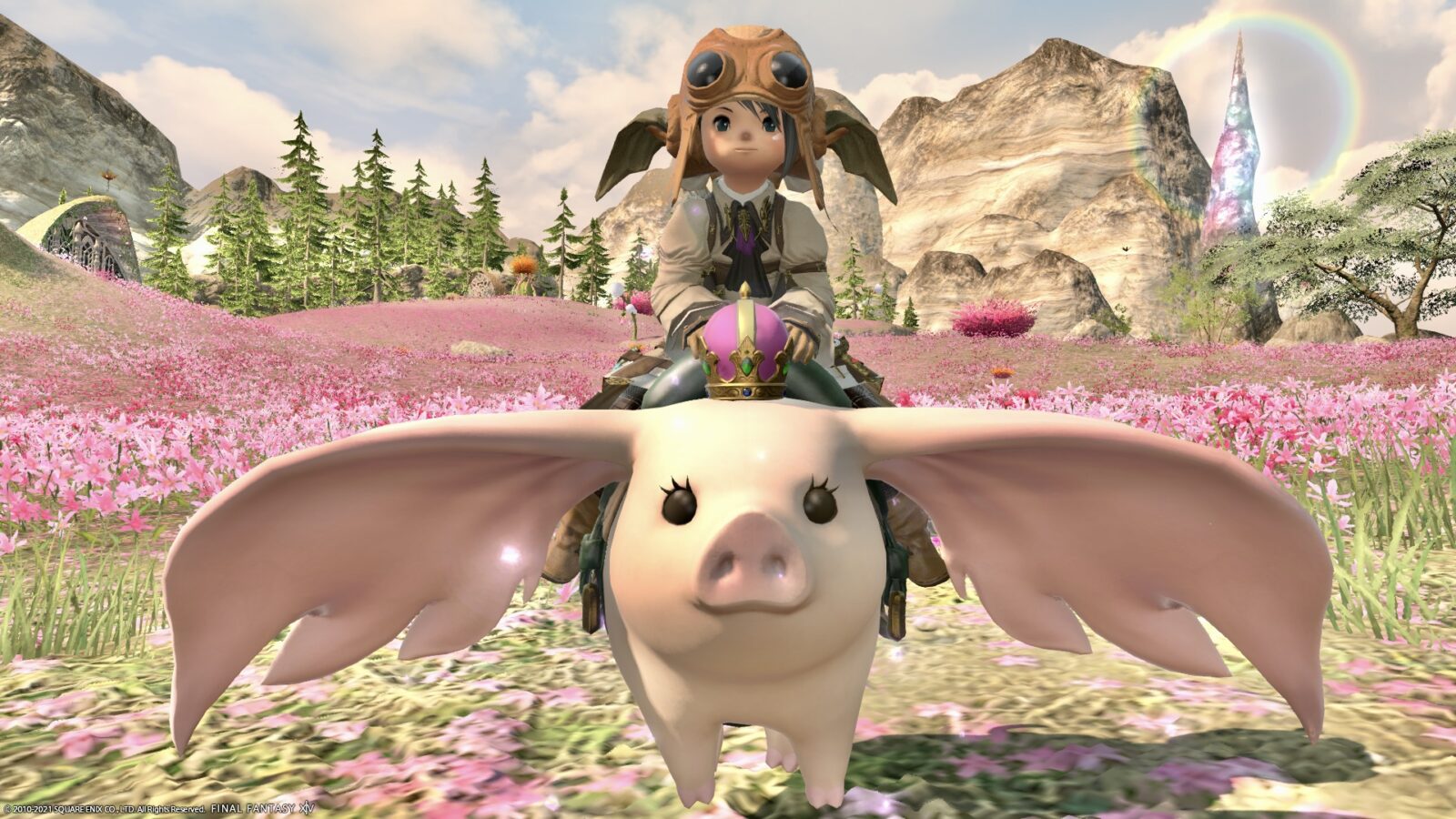 It features big ears.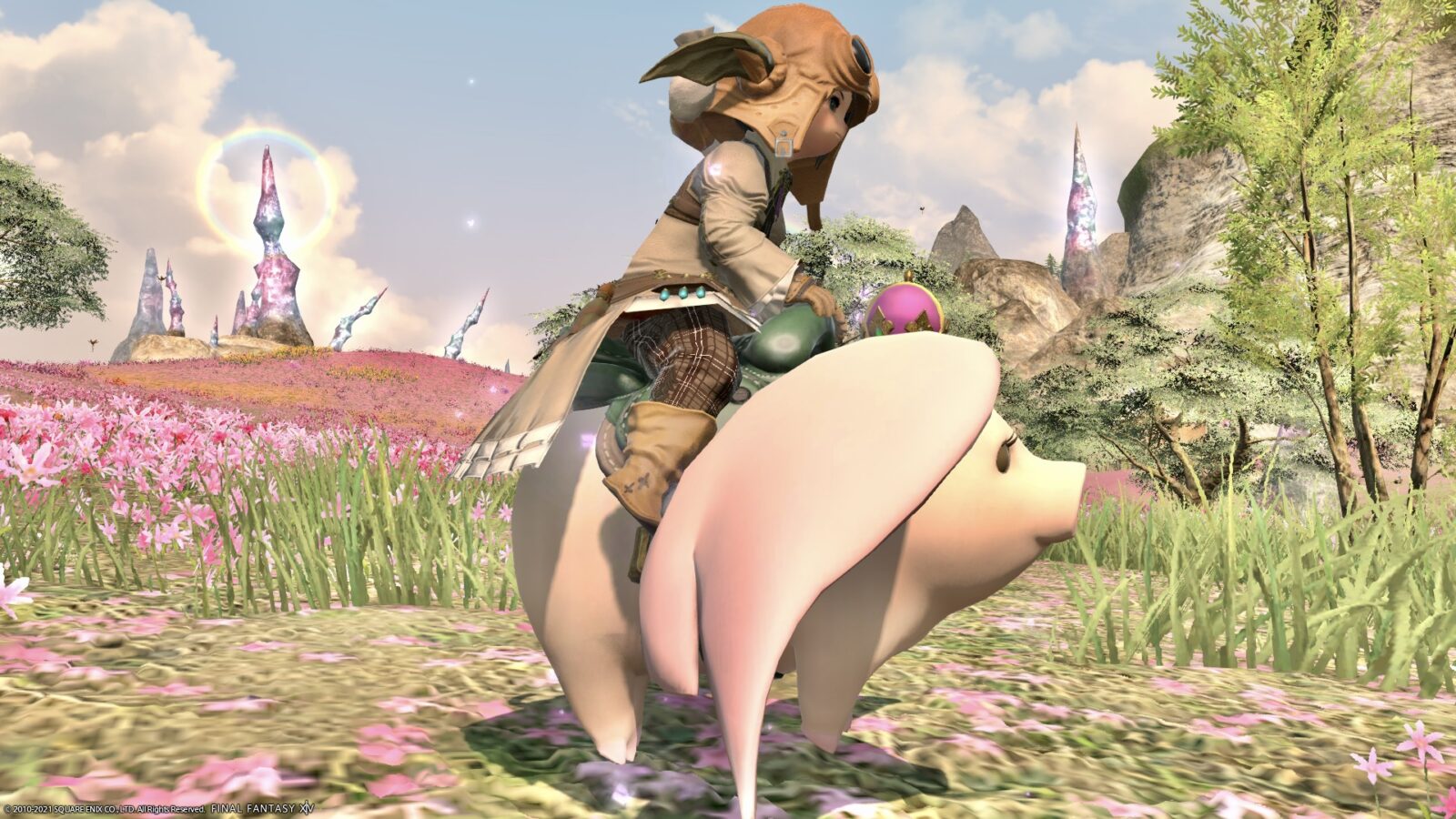 The tail is a pig's tail.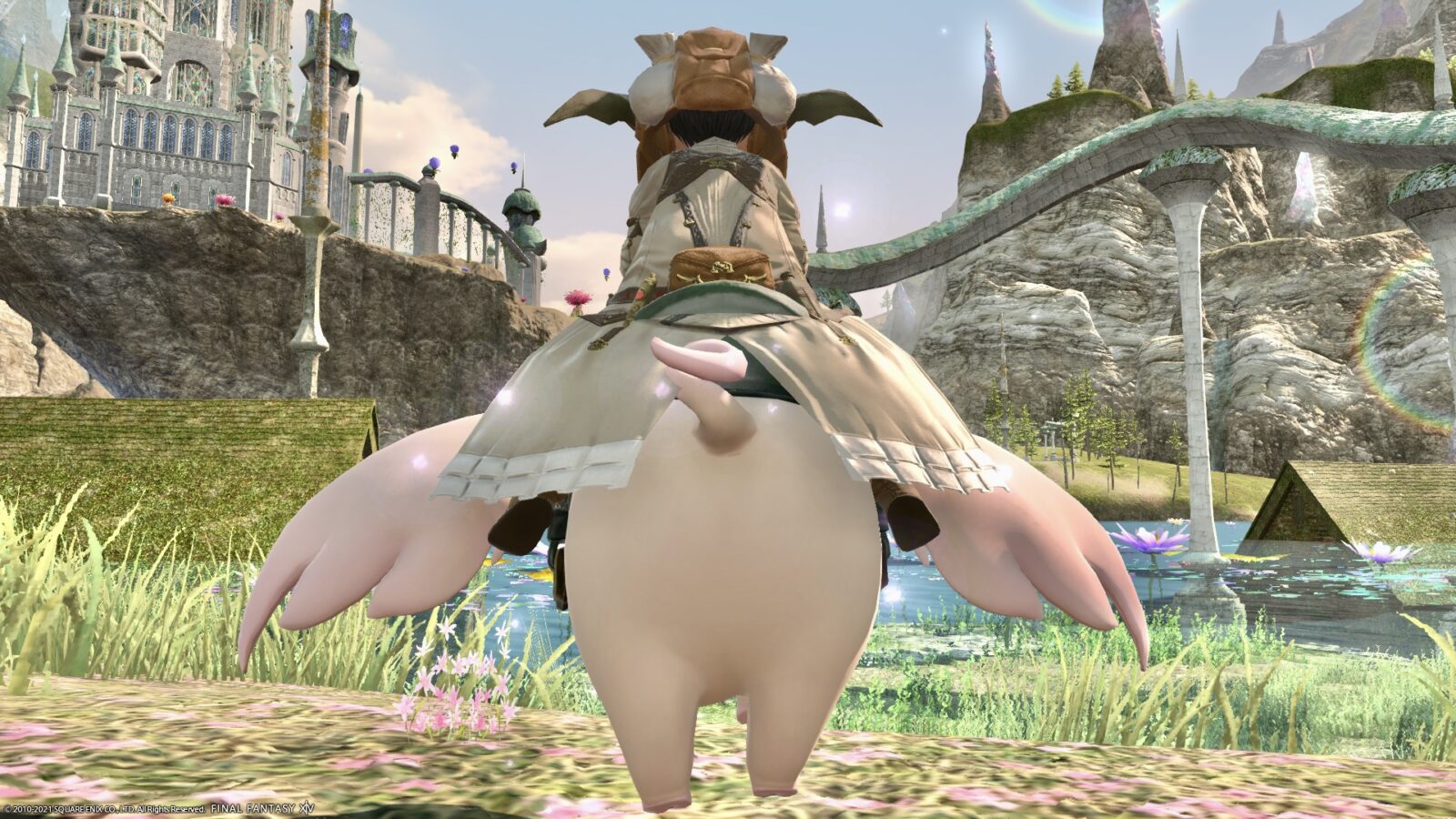 The eyelashes are long.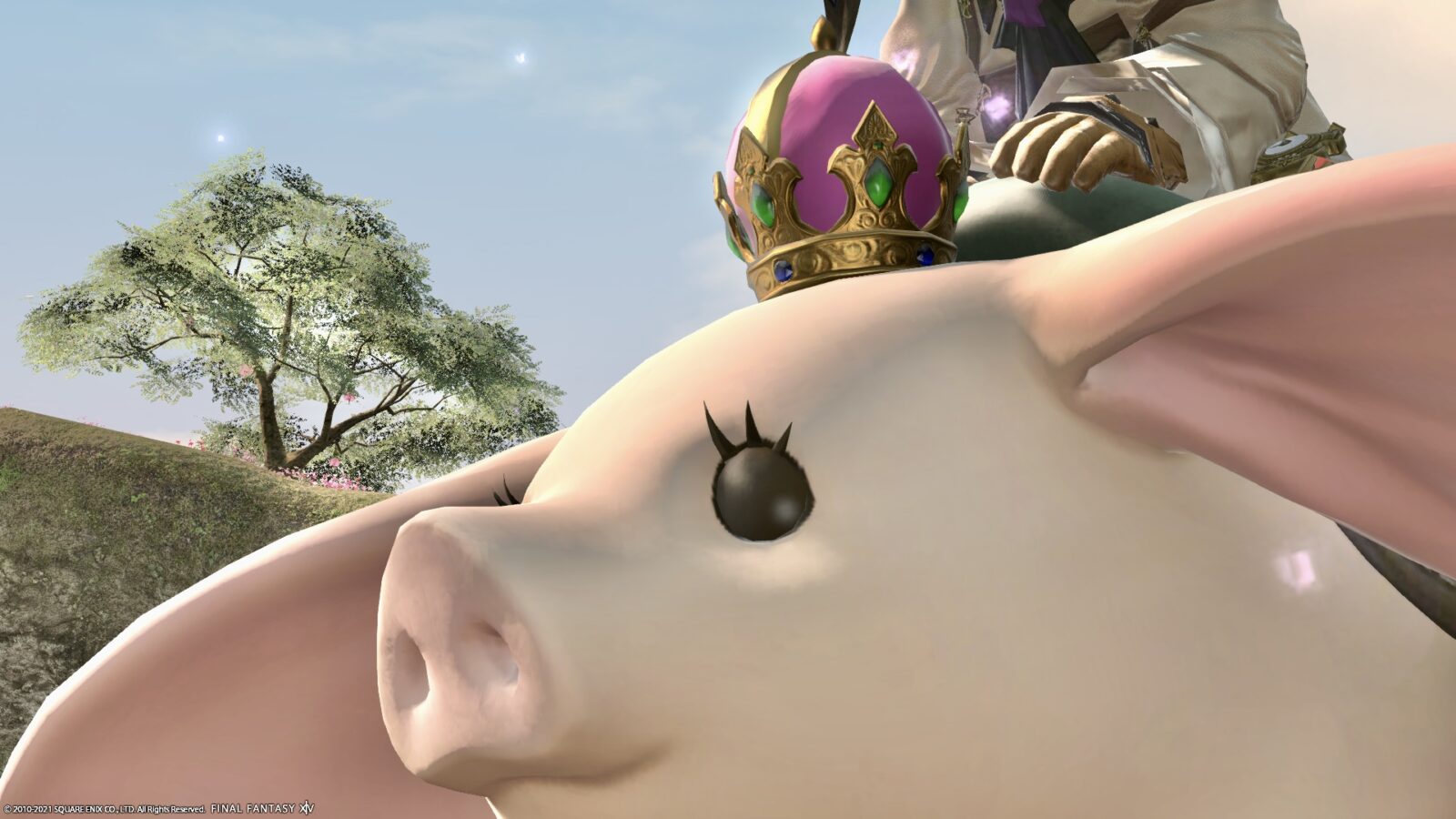 And, this crown is a feature, and the saddle is also green, which gives it a slightly luxurious feel.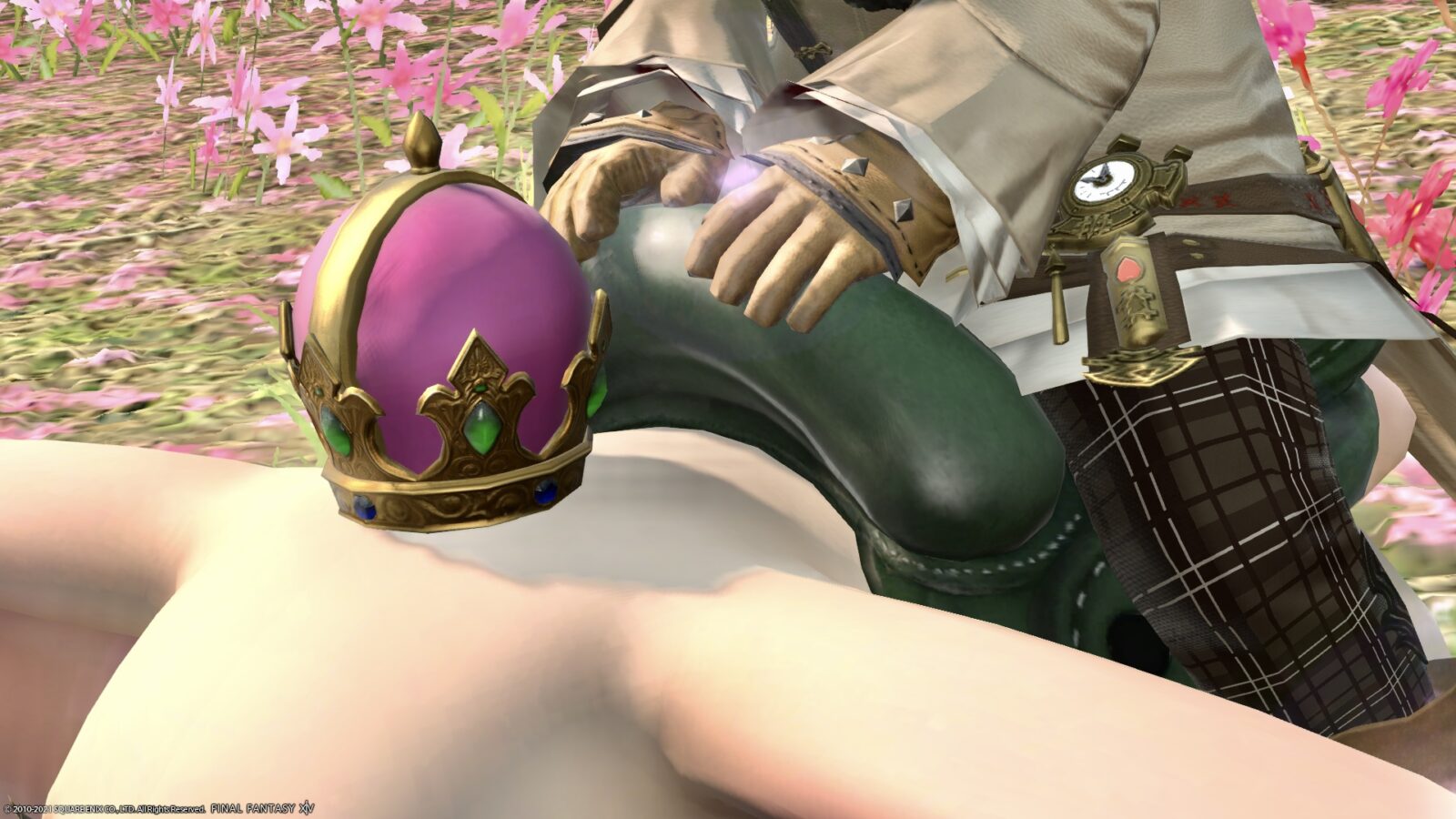 It's a modest crown, isn't it?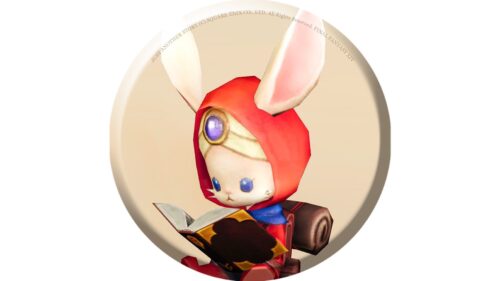 namingway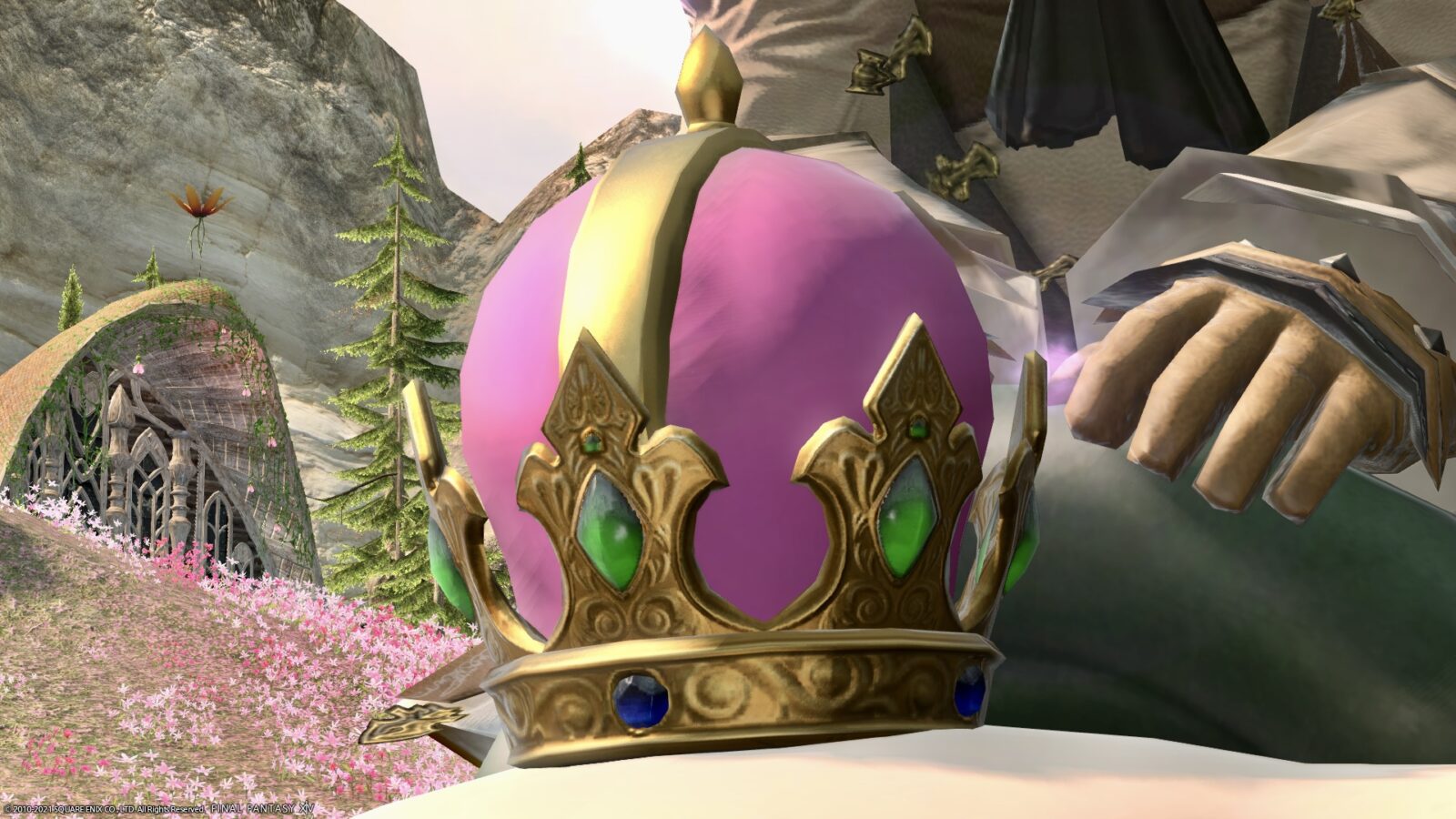 The running figure is very cute.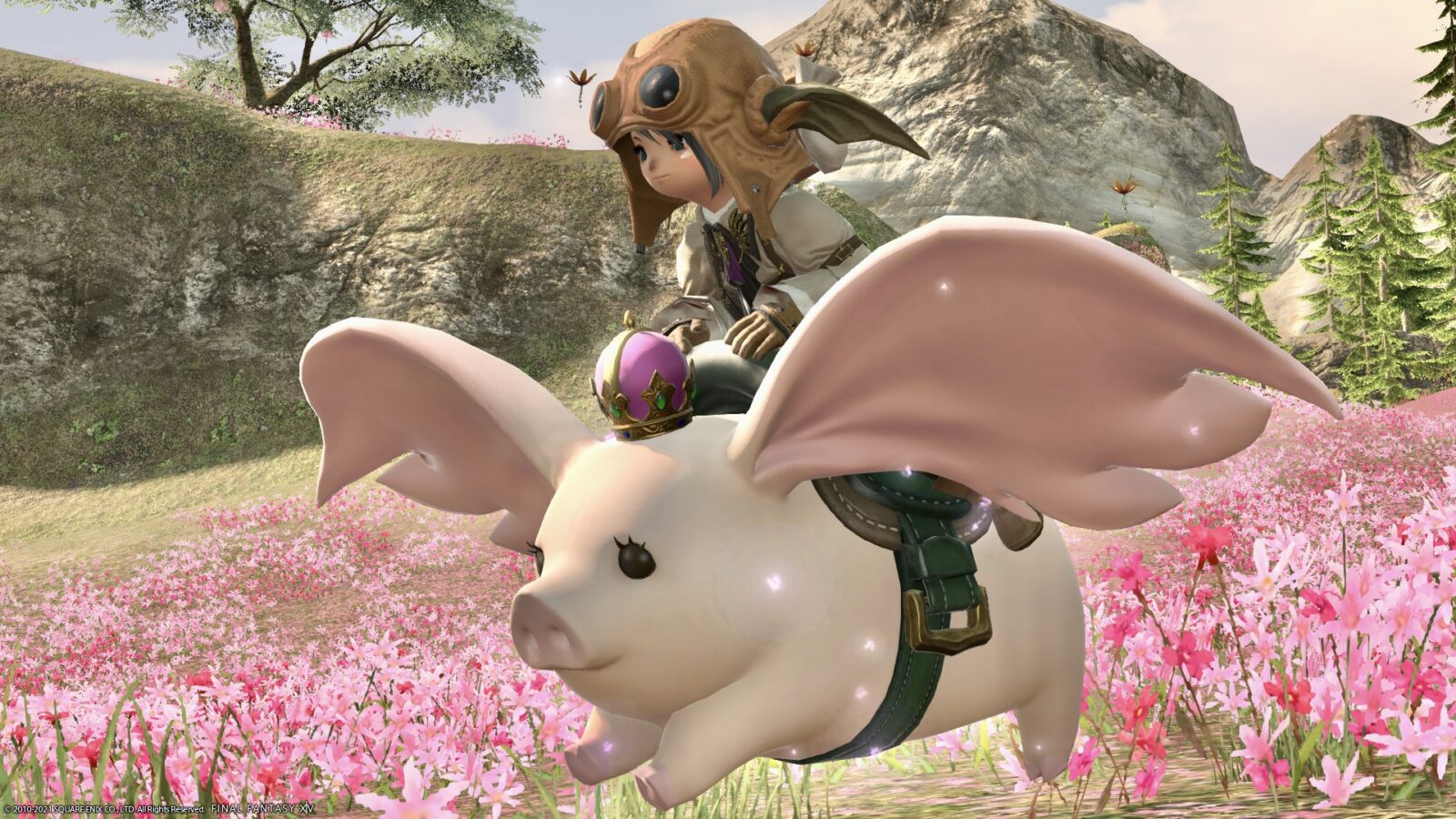 When she flies, she flies with her ears flapping.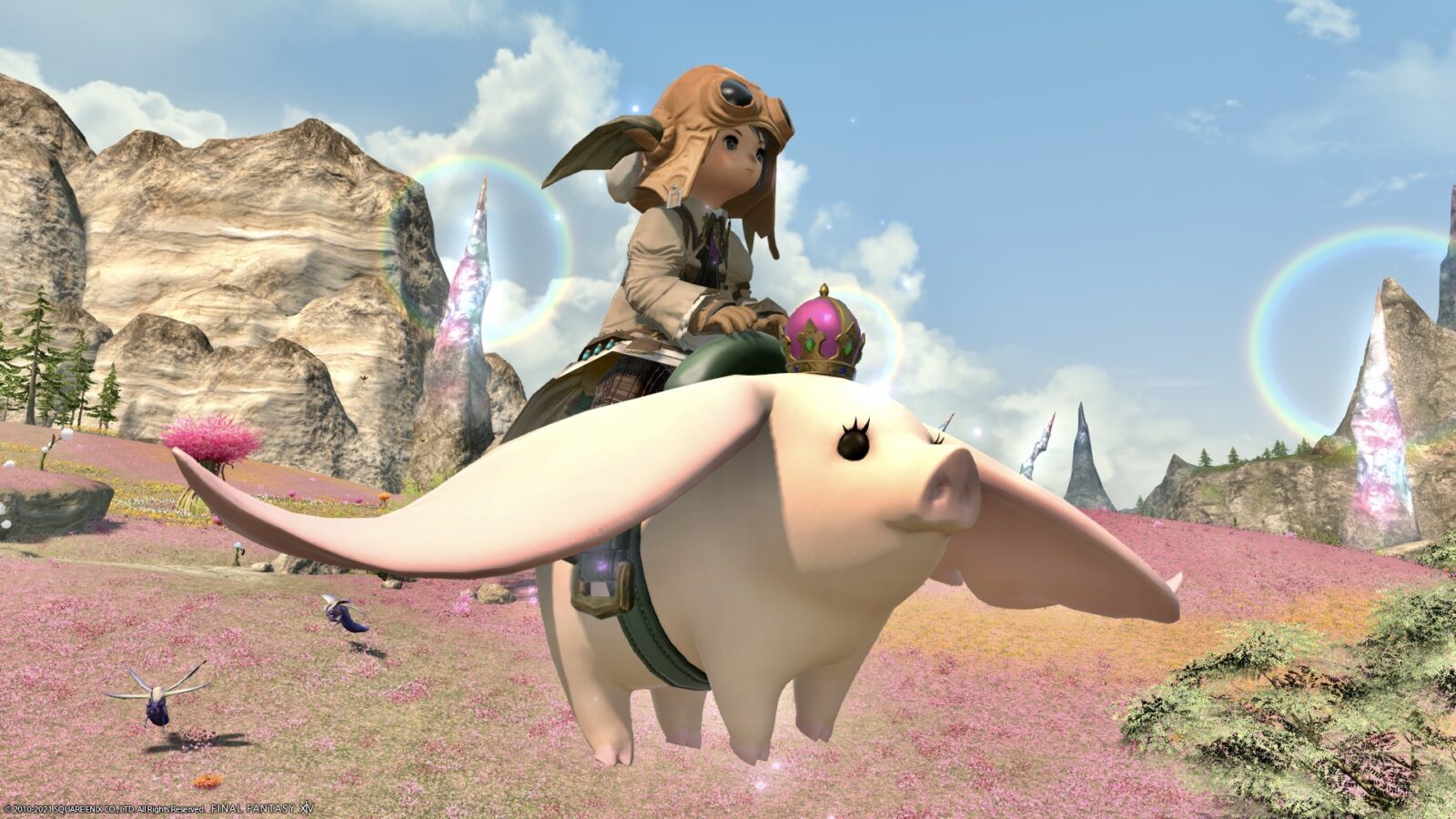 I feel like I've seen an elephant like this somewhere.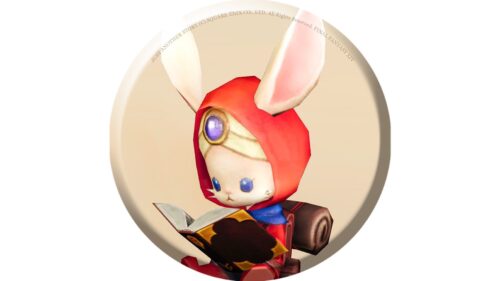 namingway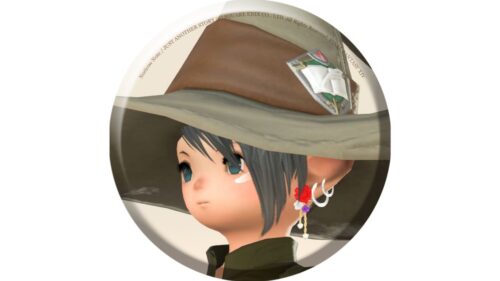 norirow
Unlike its kin, this porxie was born without the ability to cure the tempered. Rather than have it go to waste, however, it was made into a mount and given a crown─perhaps to evoke a sense of luxury and comfort.

From the official mount commentary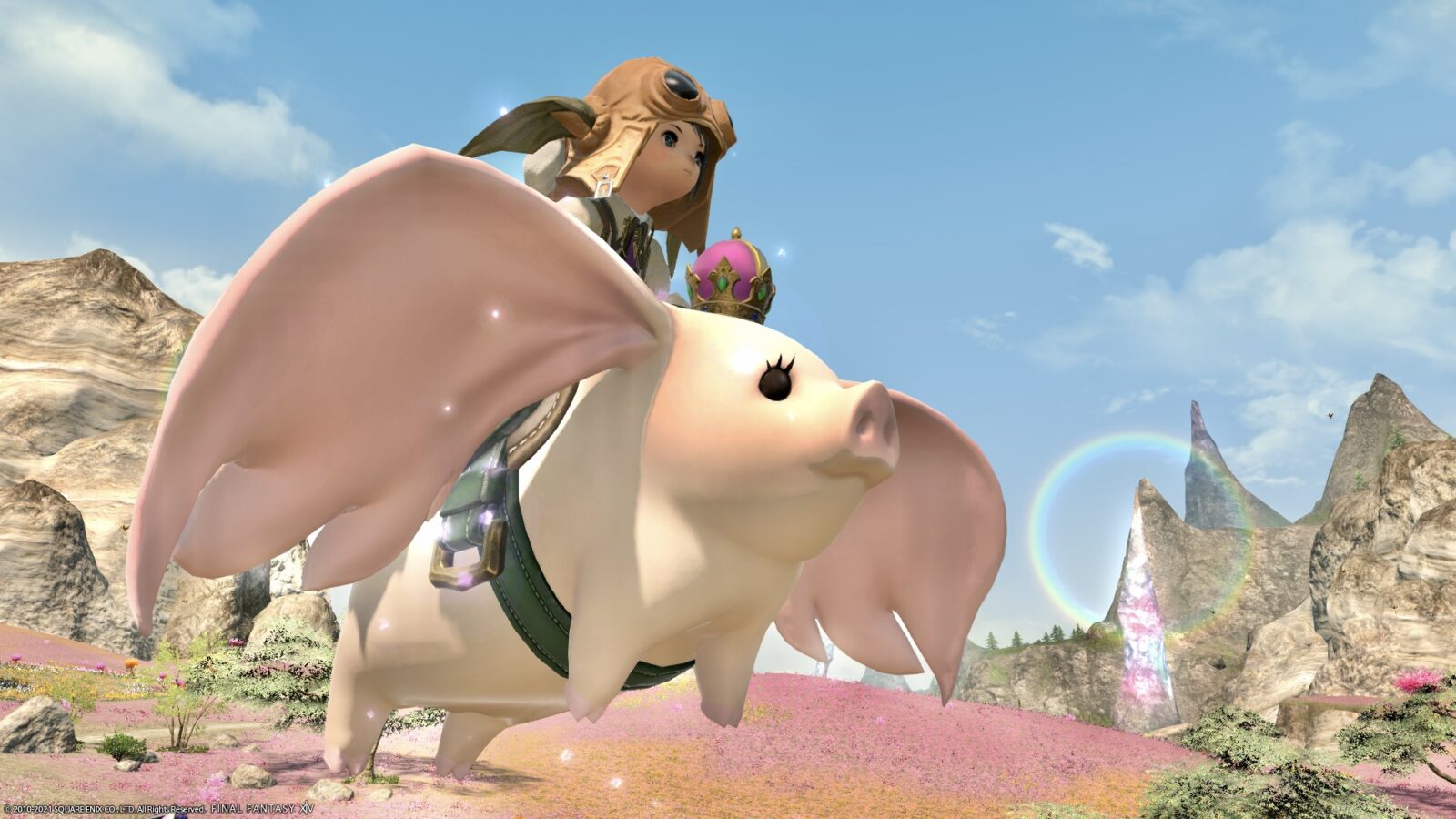 In addition, this mount has a gimmick and can be "siphon snout".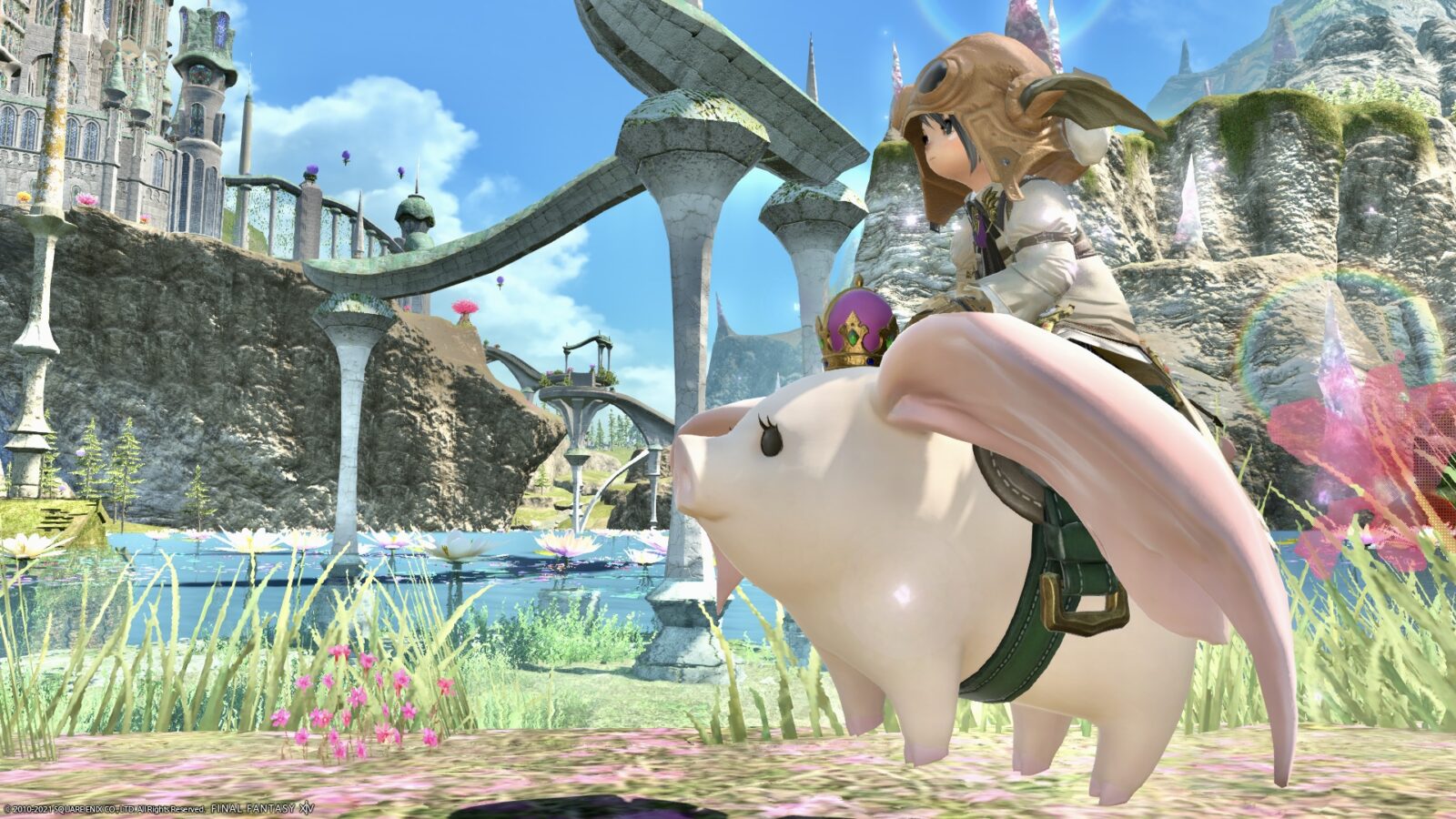 First she closes her eyes …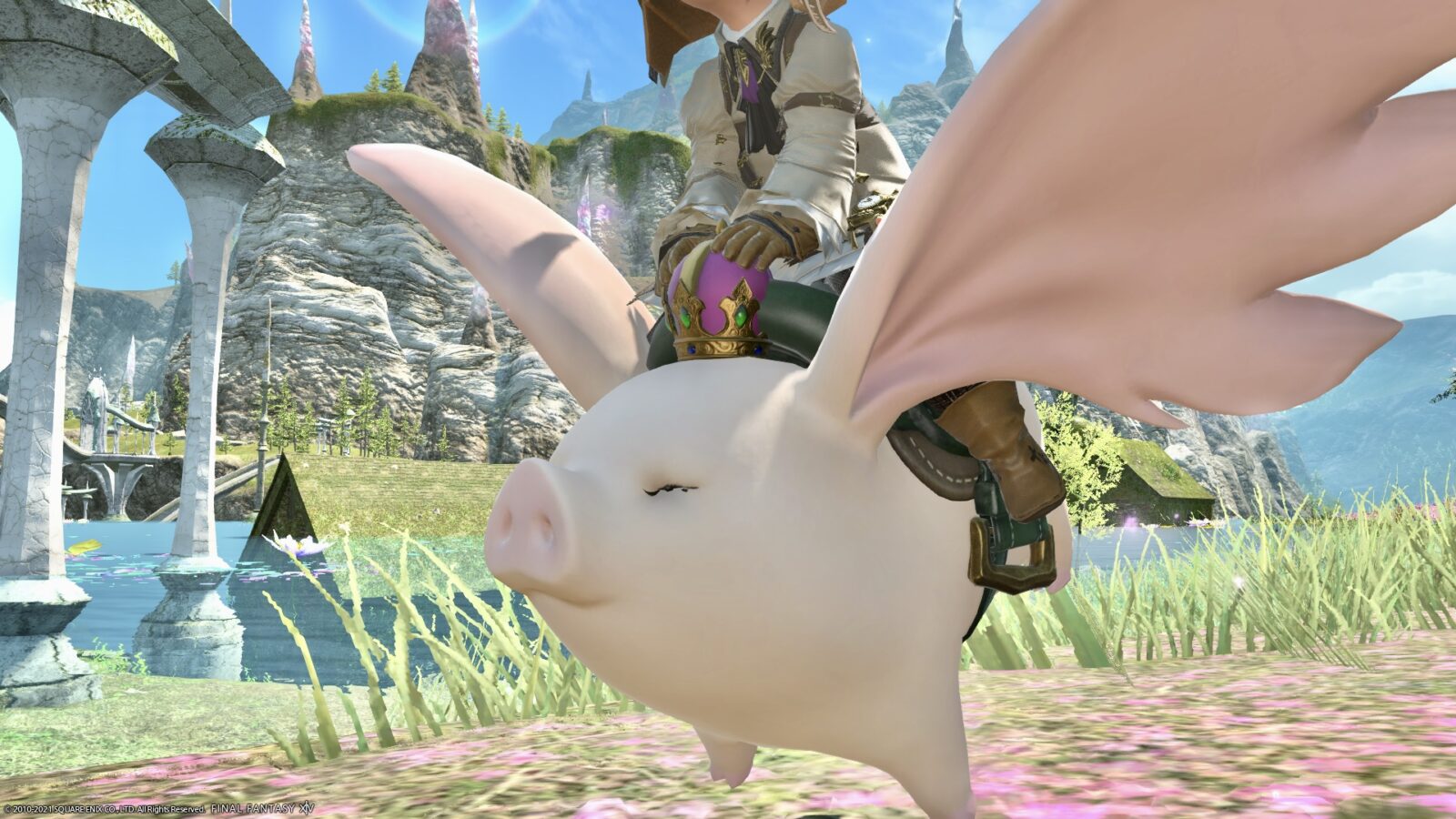 Inhale tightly!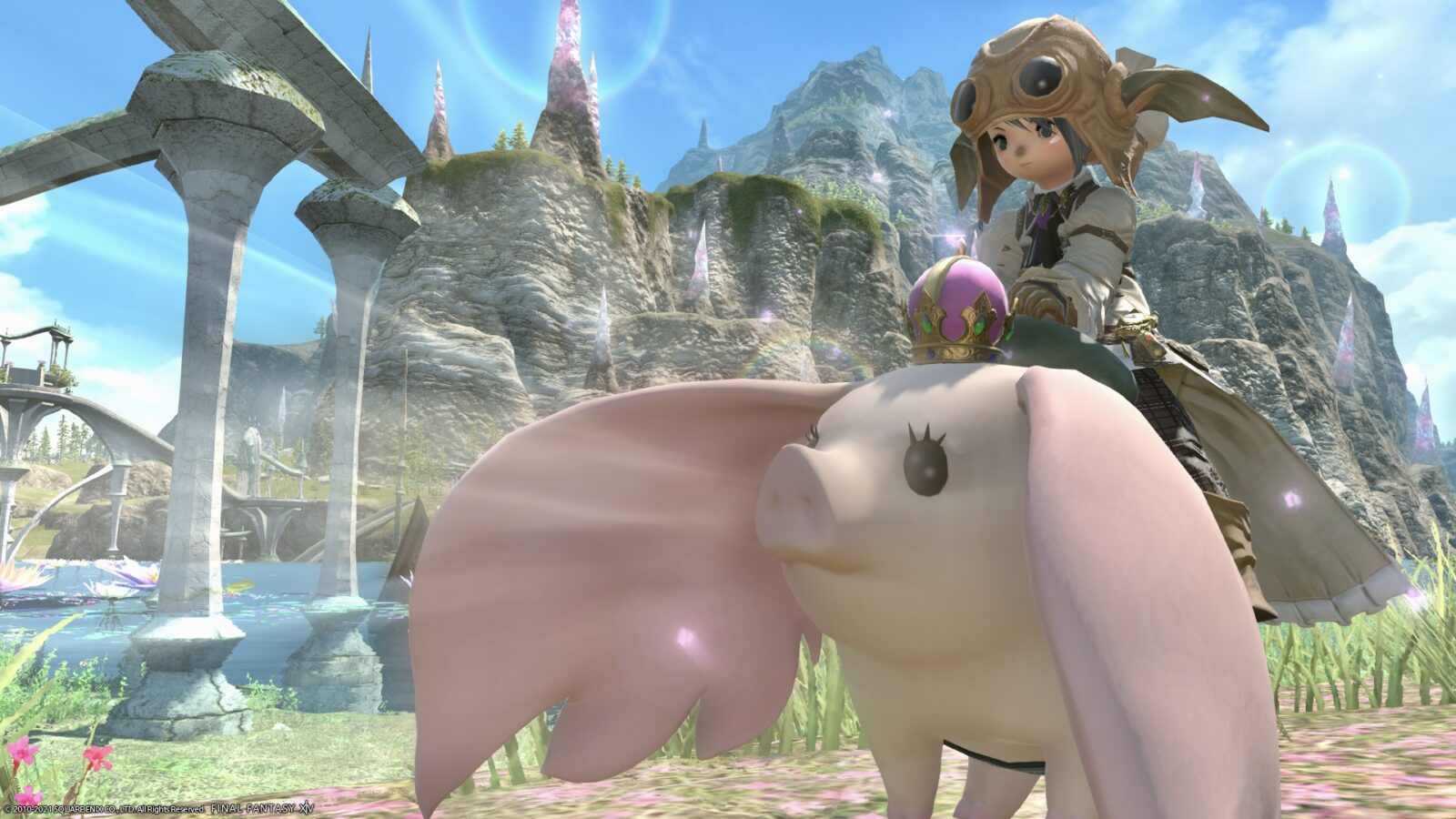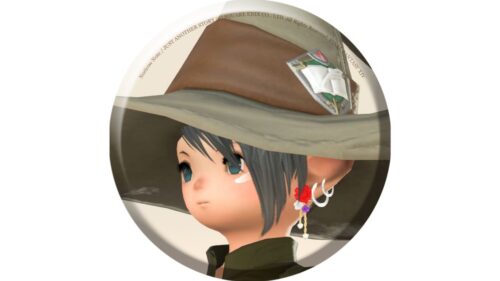 norirow
And BGM is also new, isn't it?
What kind of BGM is it … Check out the BGM in the video below!
※ This "Porxie King" was obtained in a collaboration campaign with Lawson in Japan around September 2021.
Everyone is busy with Endwalker and may have forgotten to replace it, so be careful!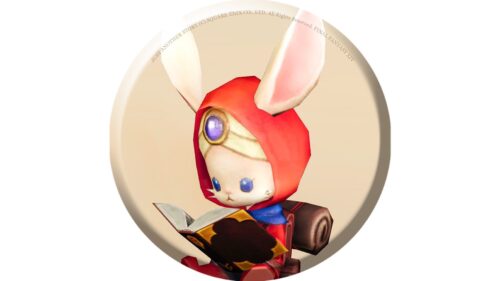 namingway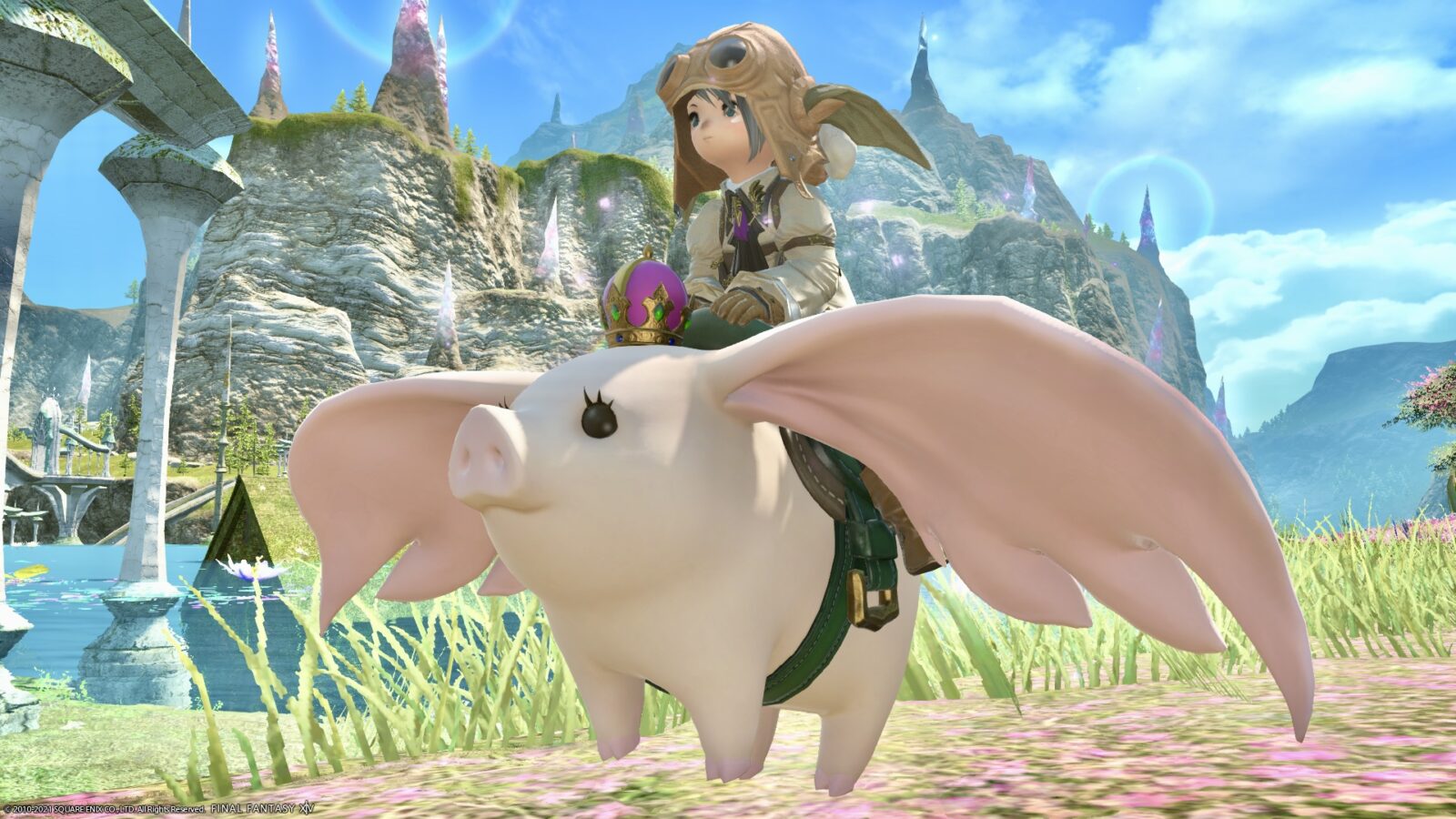 So, it was a record of the flying pig mount "Porxie King" wearing a crown.
▼ Check out the video for movement and suction gimmicks!
Related records