This is the record of the Summoner's Manderville weapons First Form "Manderville Index".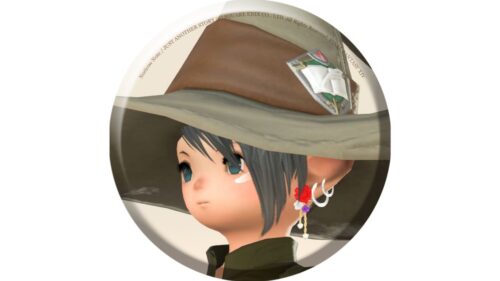 norirow
Oh, it's a gorgeous book!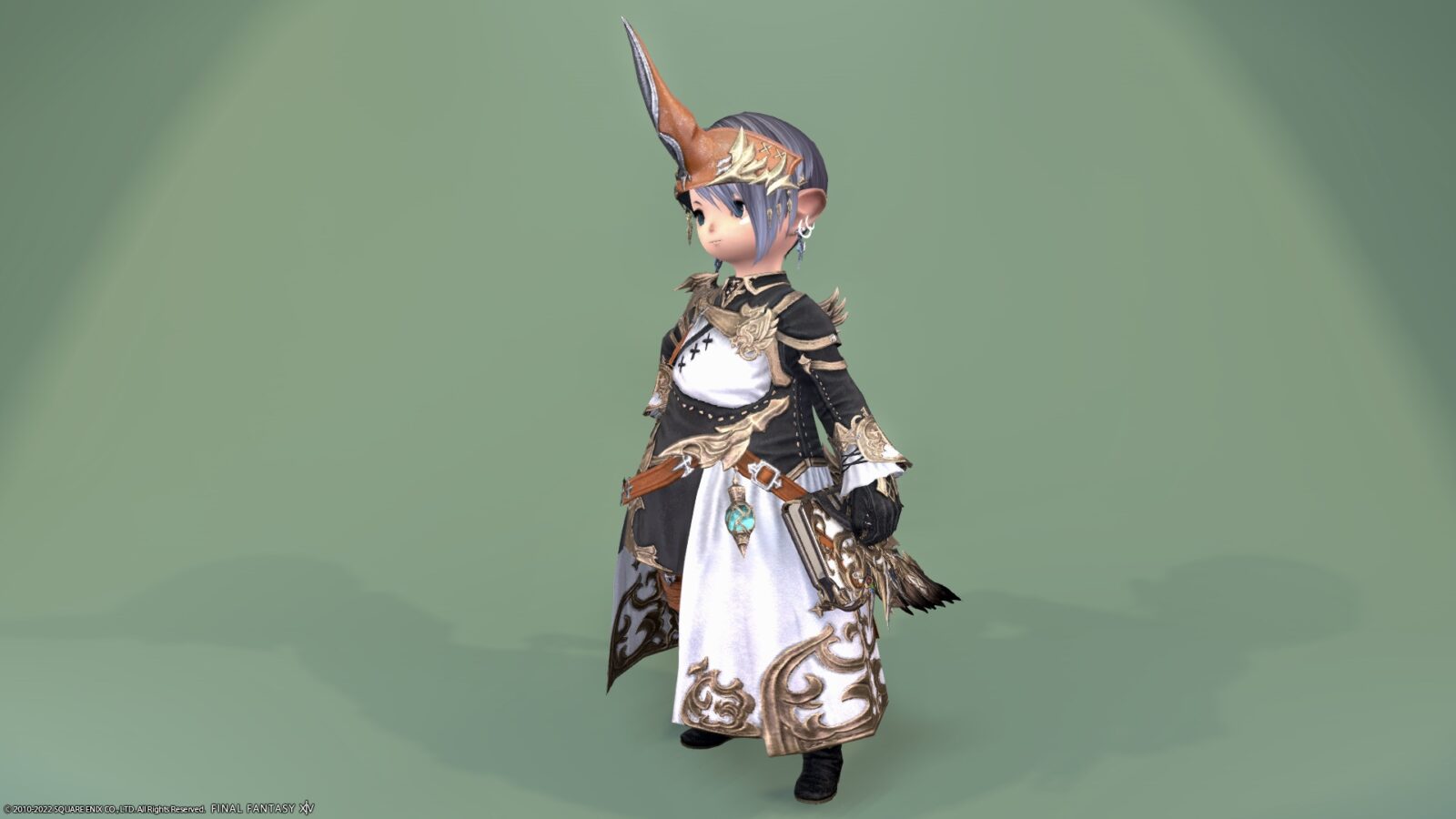 Feathers are characteristic.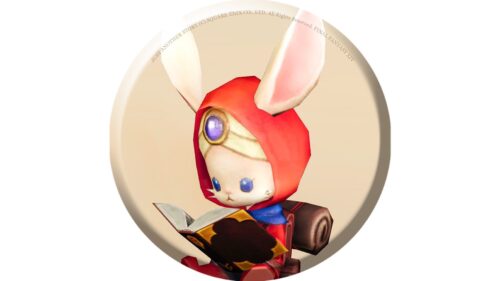 namingway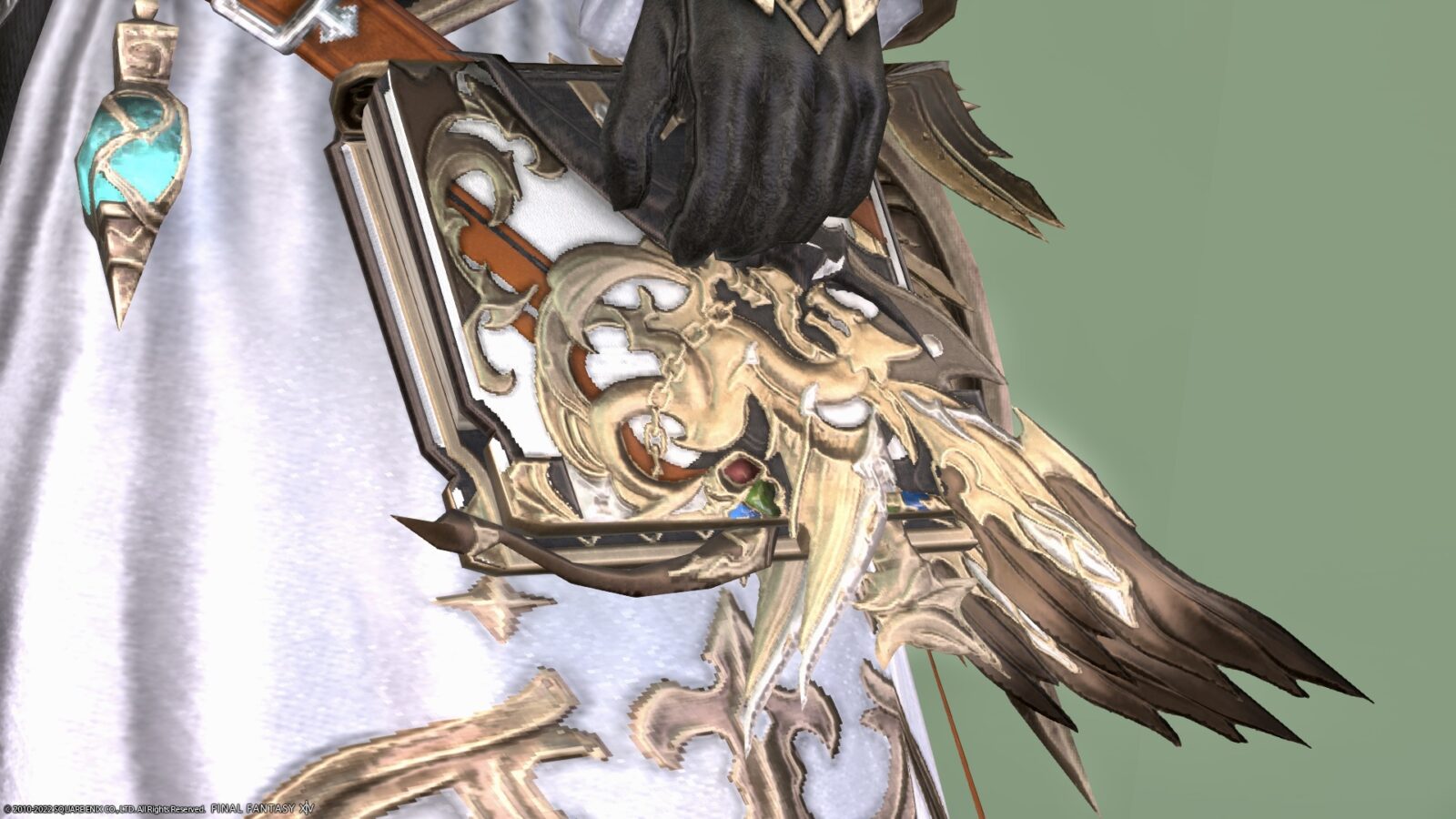 Even with the book closed, its large wings stand out.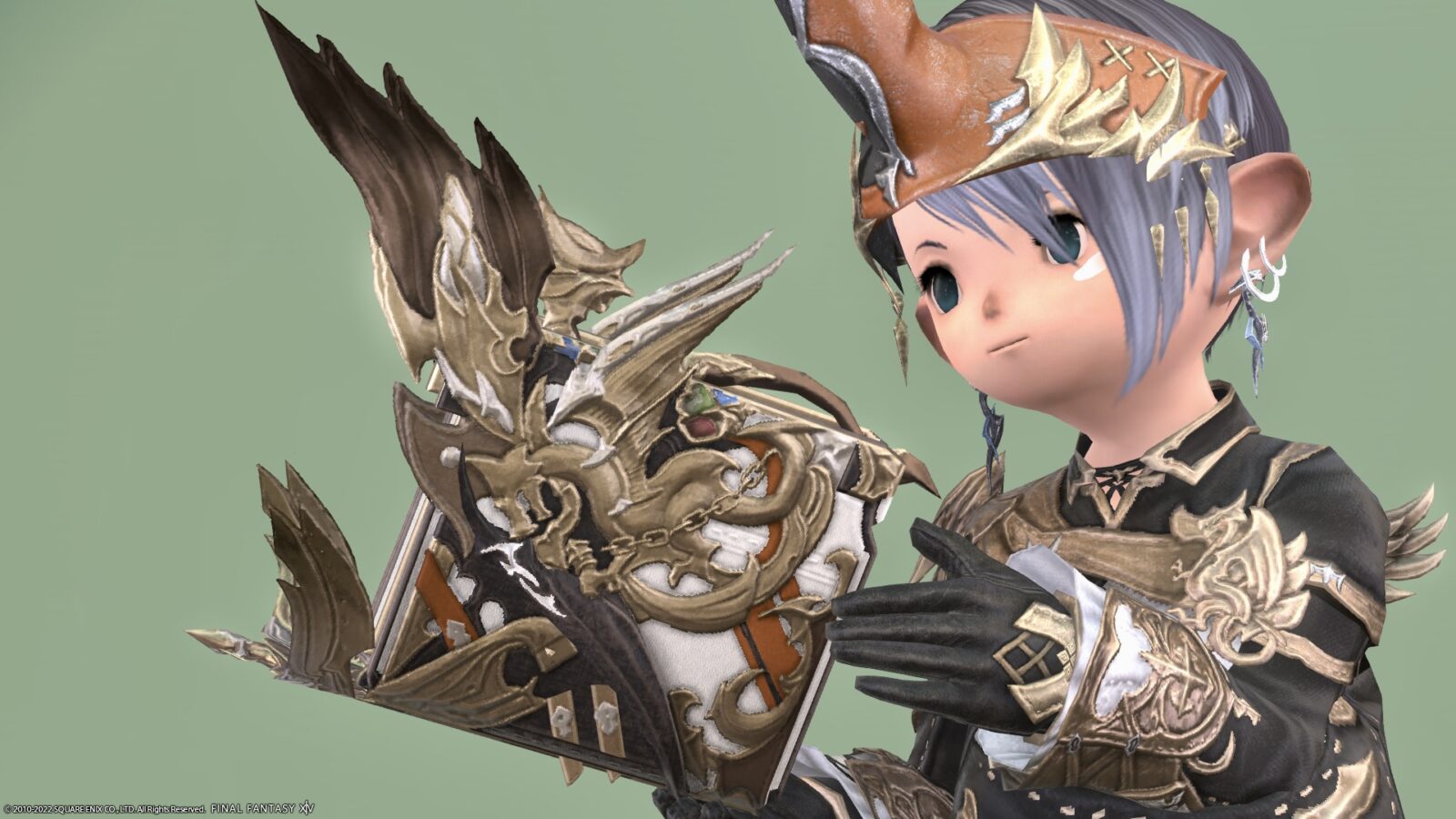 It is a very luxurious design binding.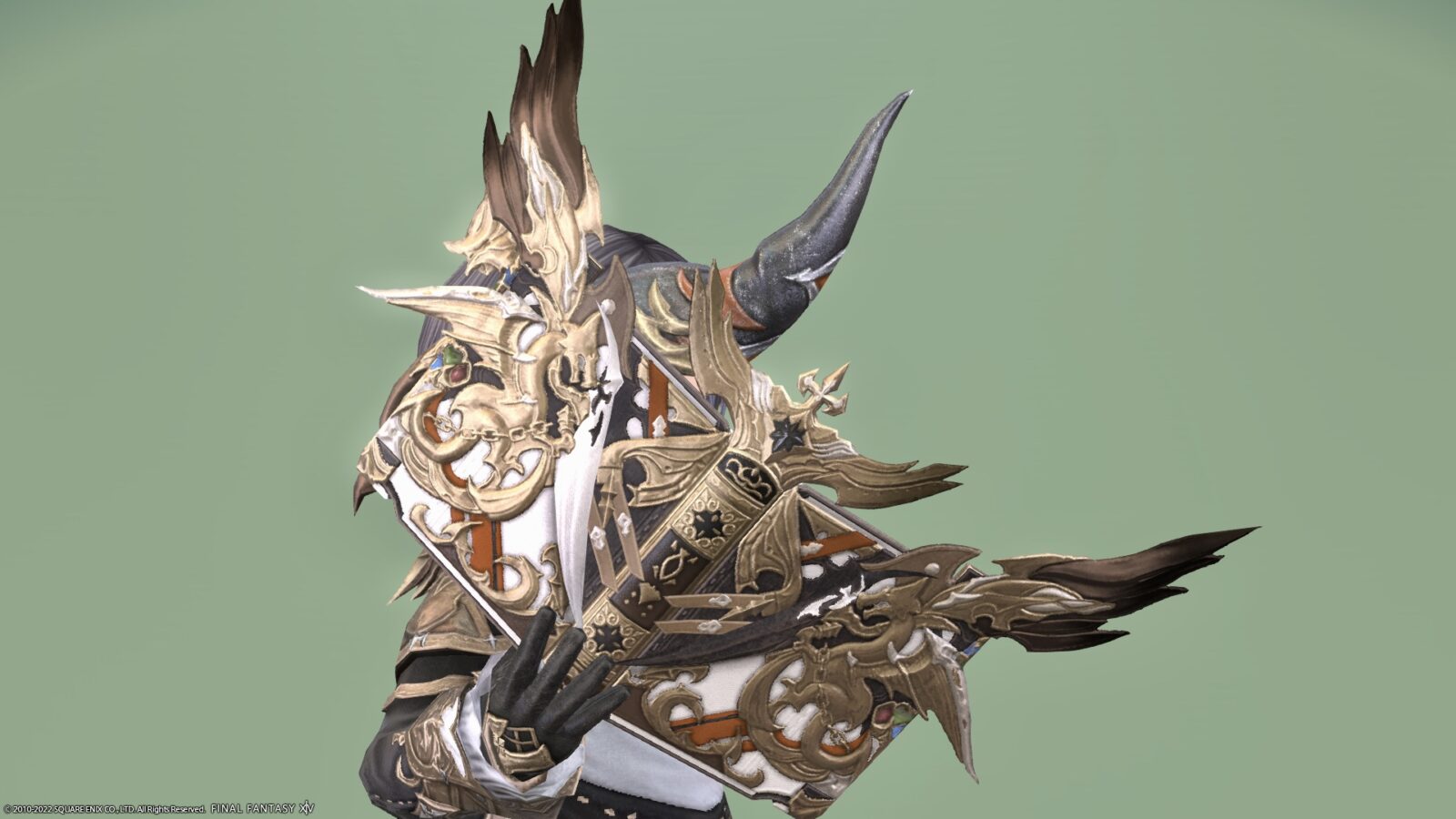 If you look closely, you can see that the wings are two pairs of dragon wings.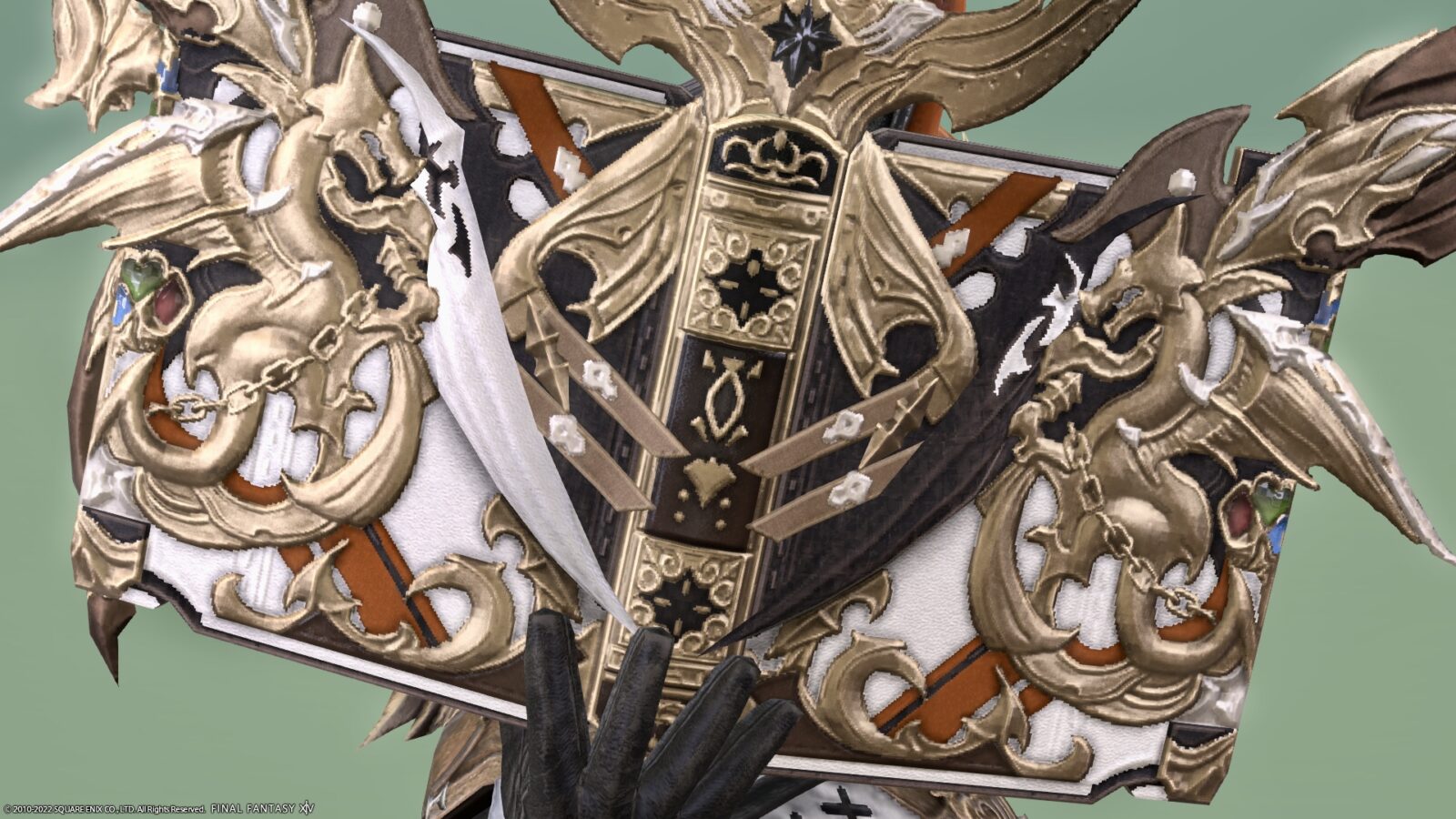 Are dragons chained? Is it an image that a summoner is using?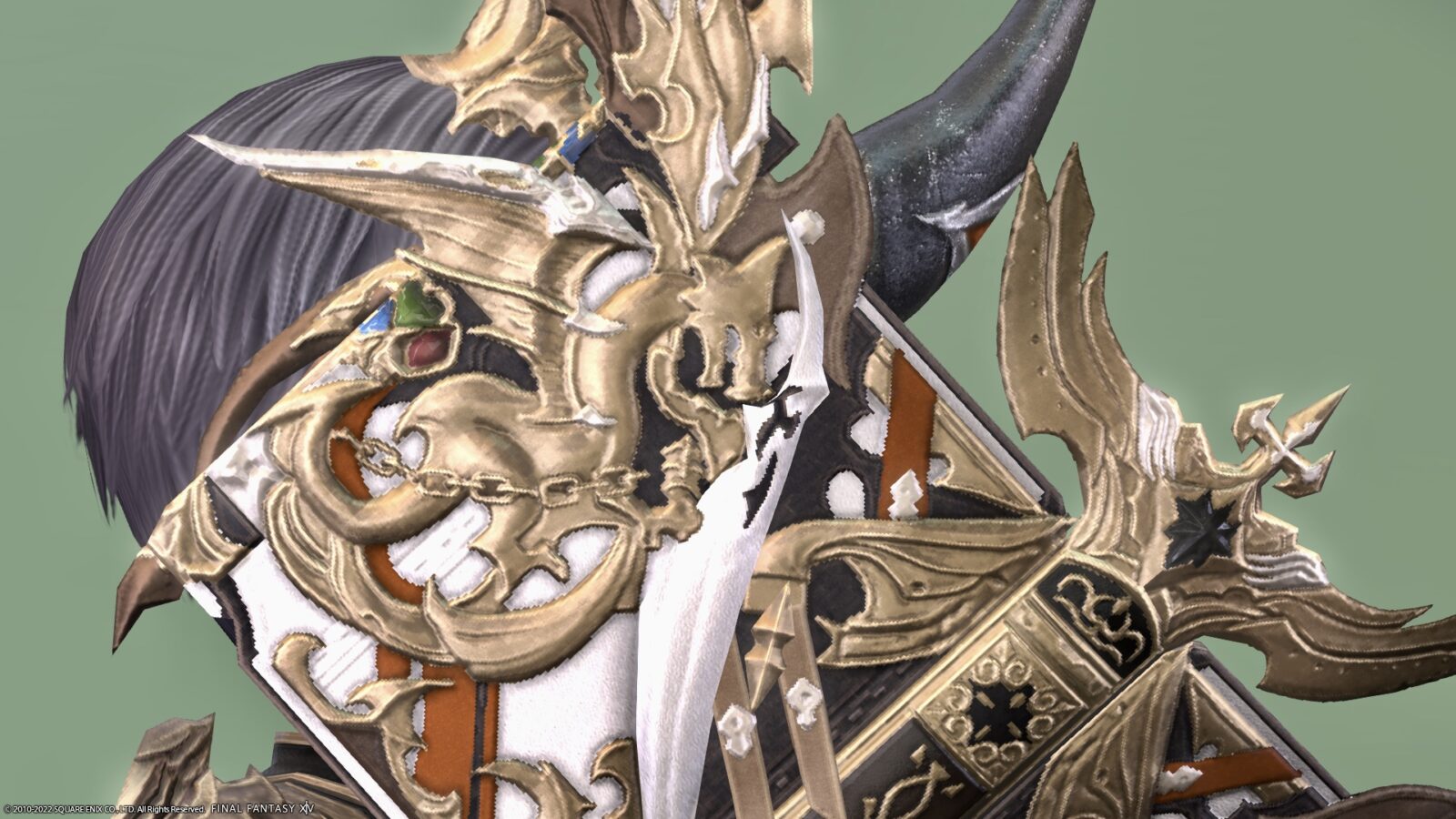 The green and red jewels on both sides are a little cute.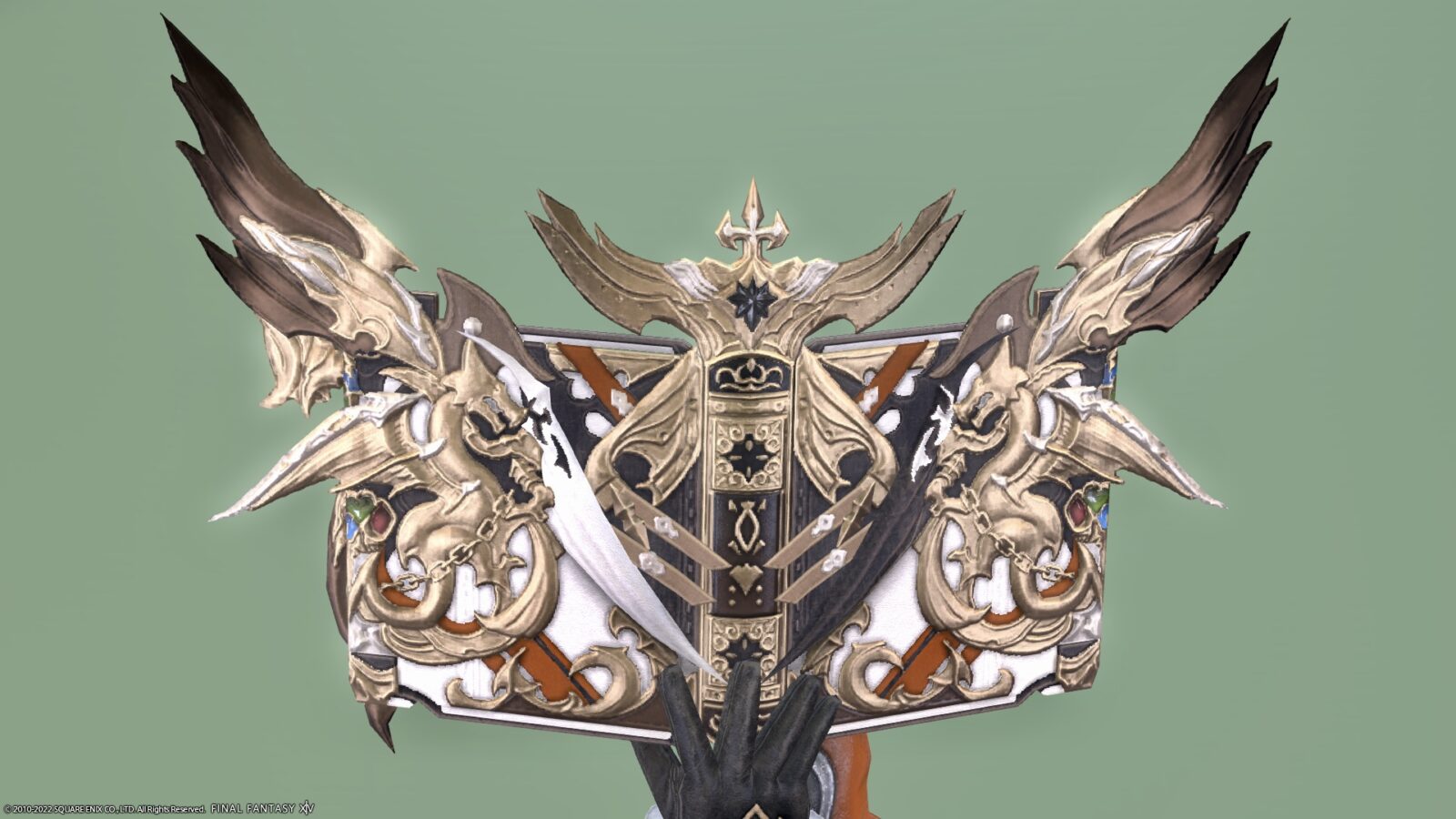 The magic crest drawn inside is very stylish.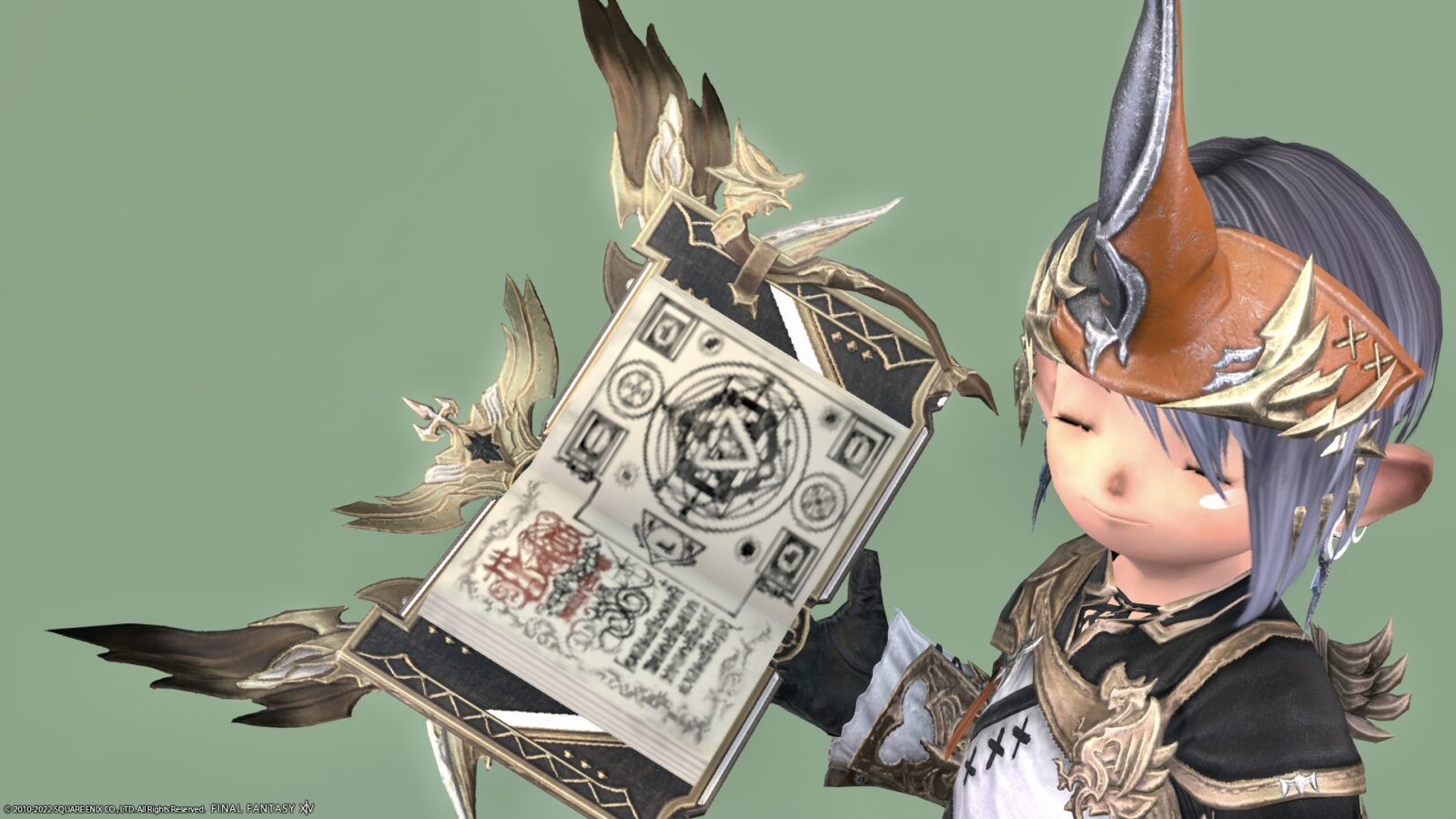 When you open it, you can see that it is a wide book on both sides.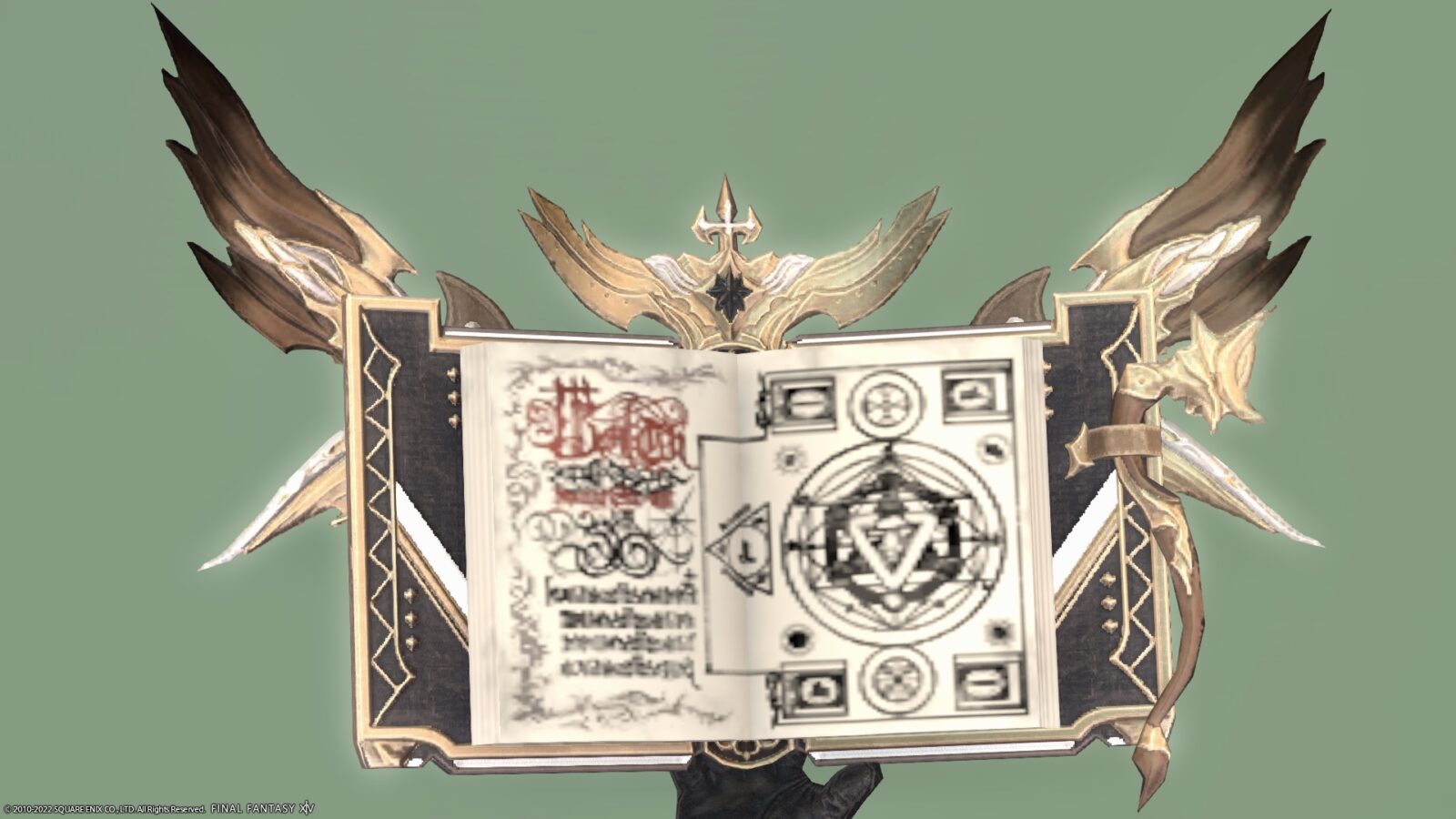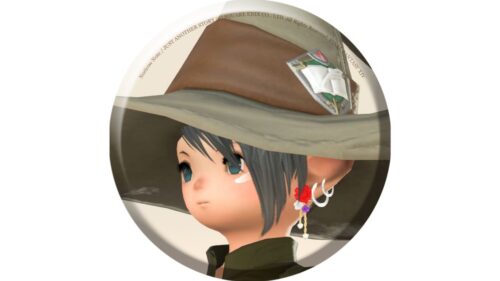 norirow
It's just the right size and has an impact, so it's a very stylish magic book ♪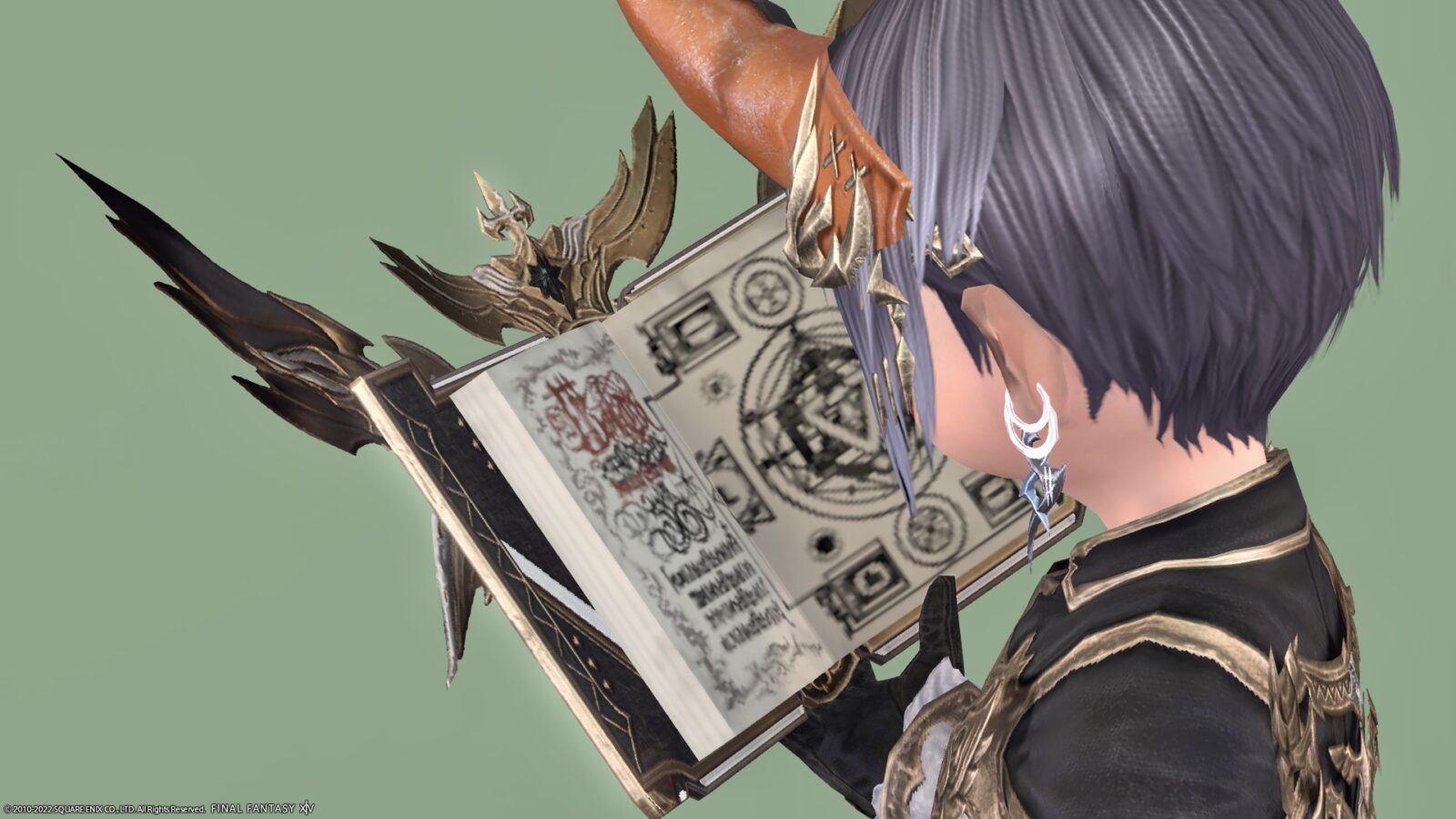 Dyed pattern
The feathers and the white and orange parts are dyed.
Original Color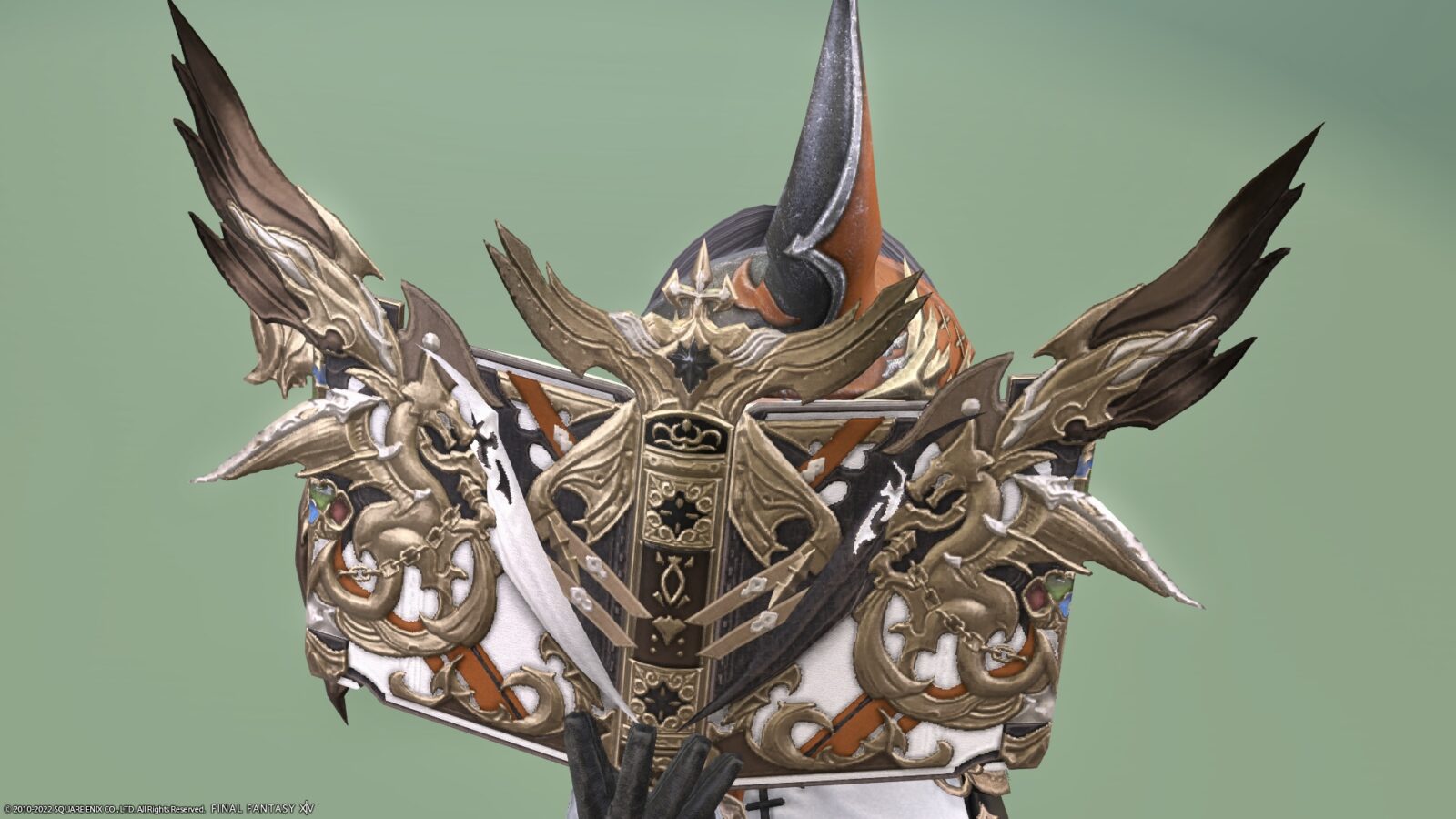 Snow White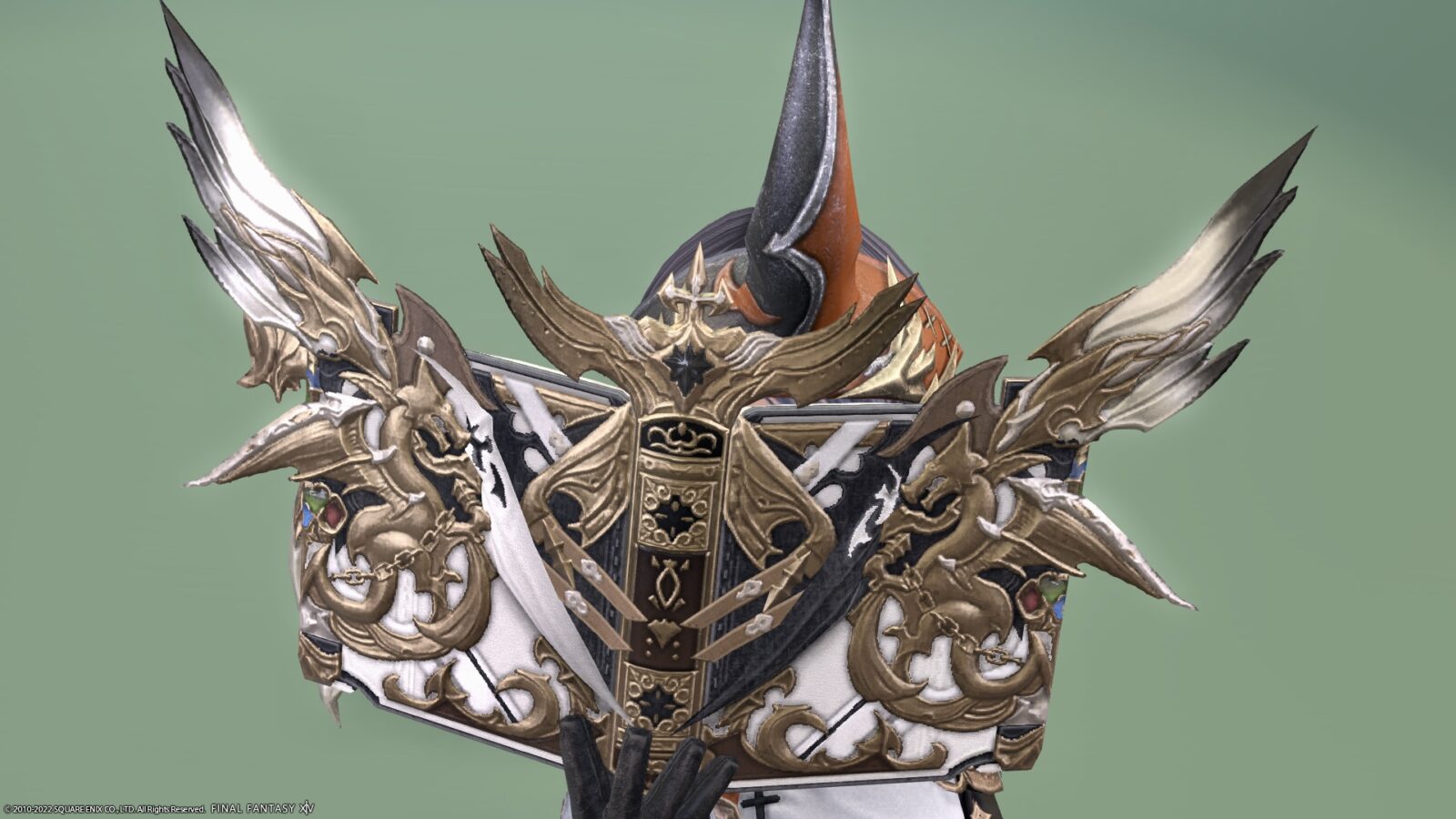 Soot Black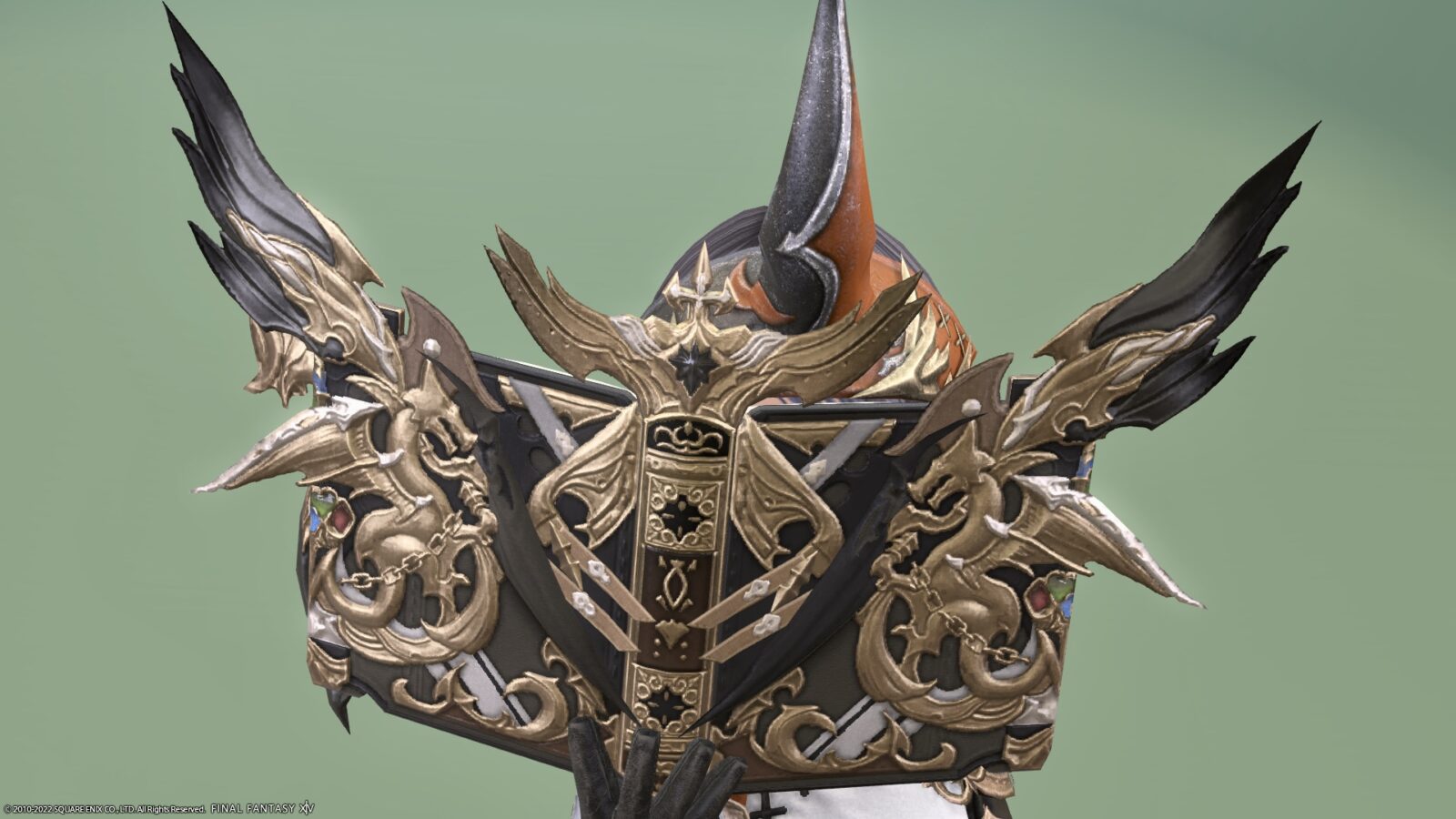 Dalamud Red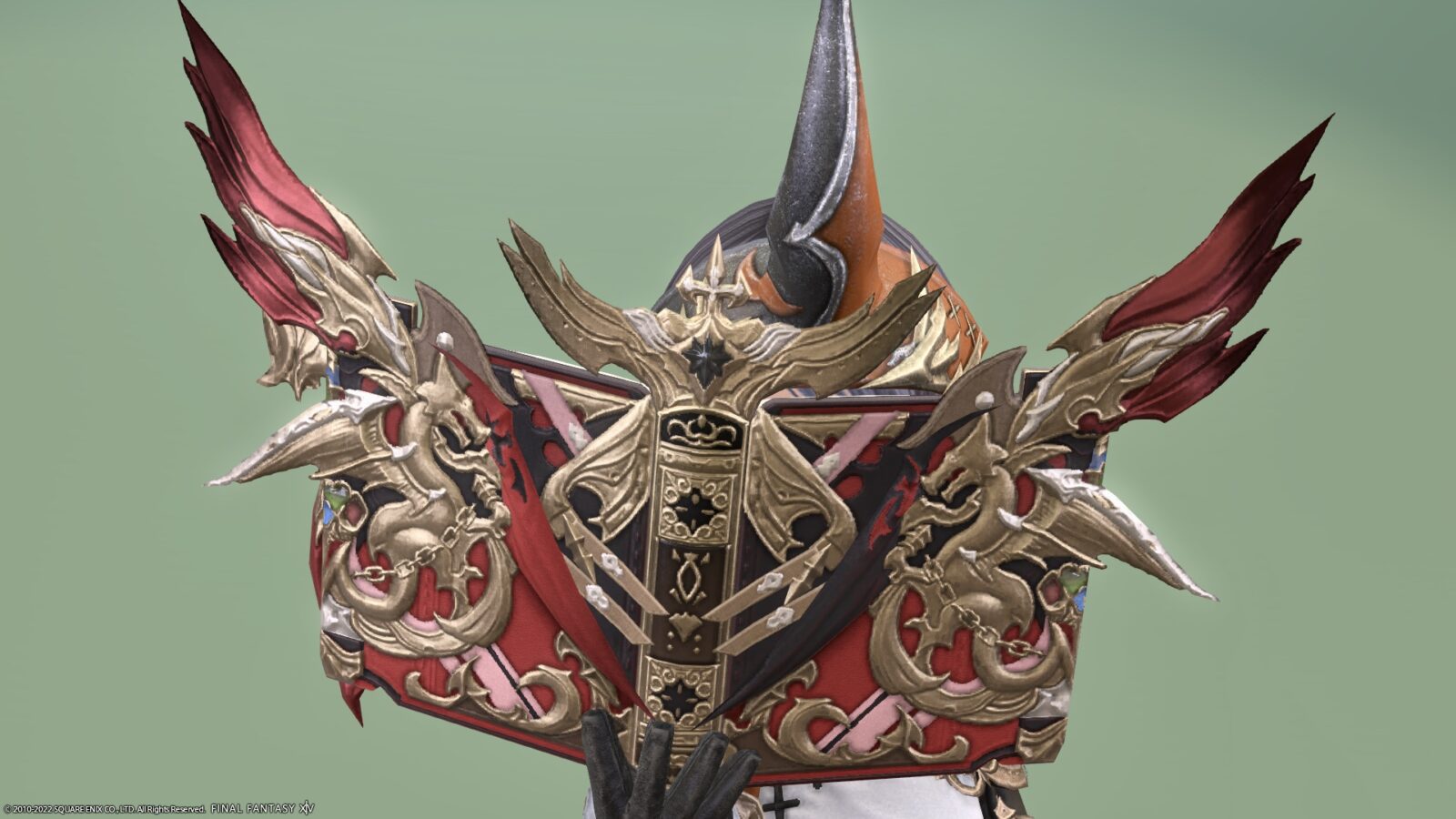 Honey Yellow
Turquoise Green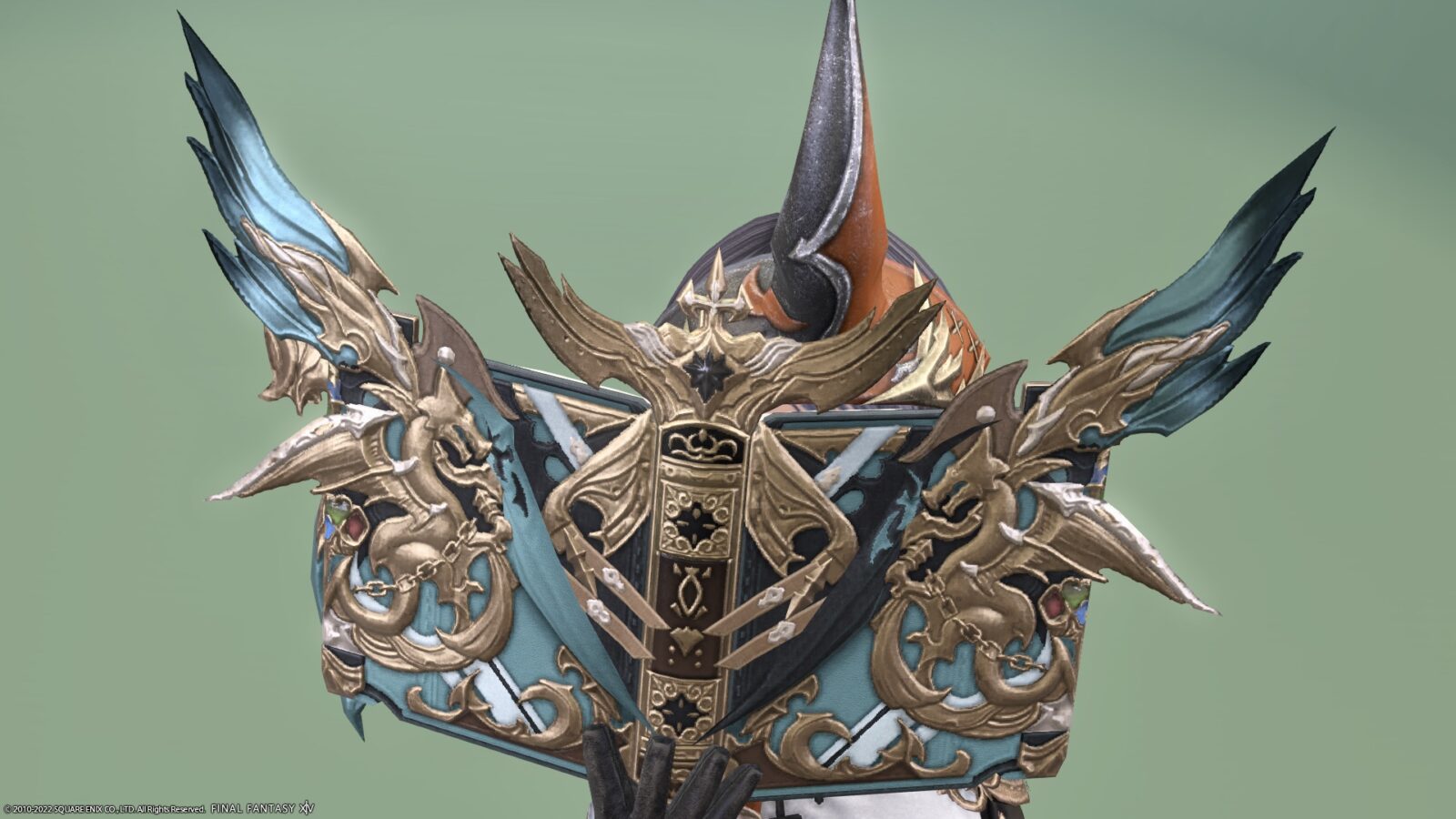 The image changes quite a bit, so it seems to be easy to match with various outfits.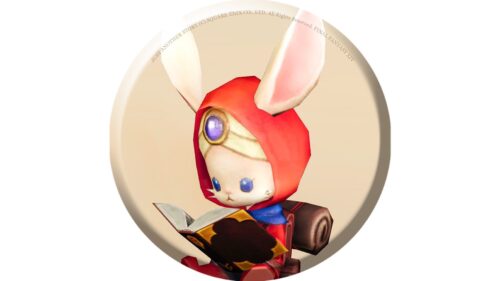 namingway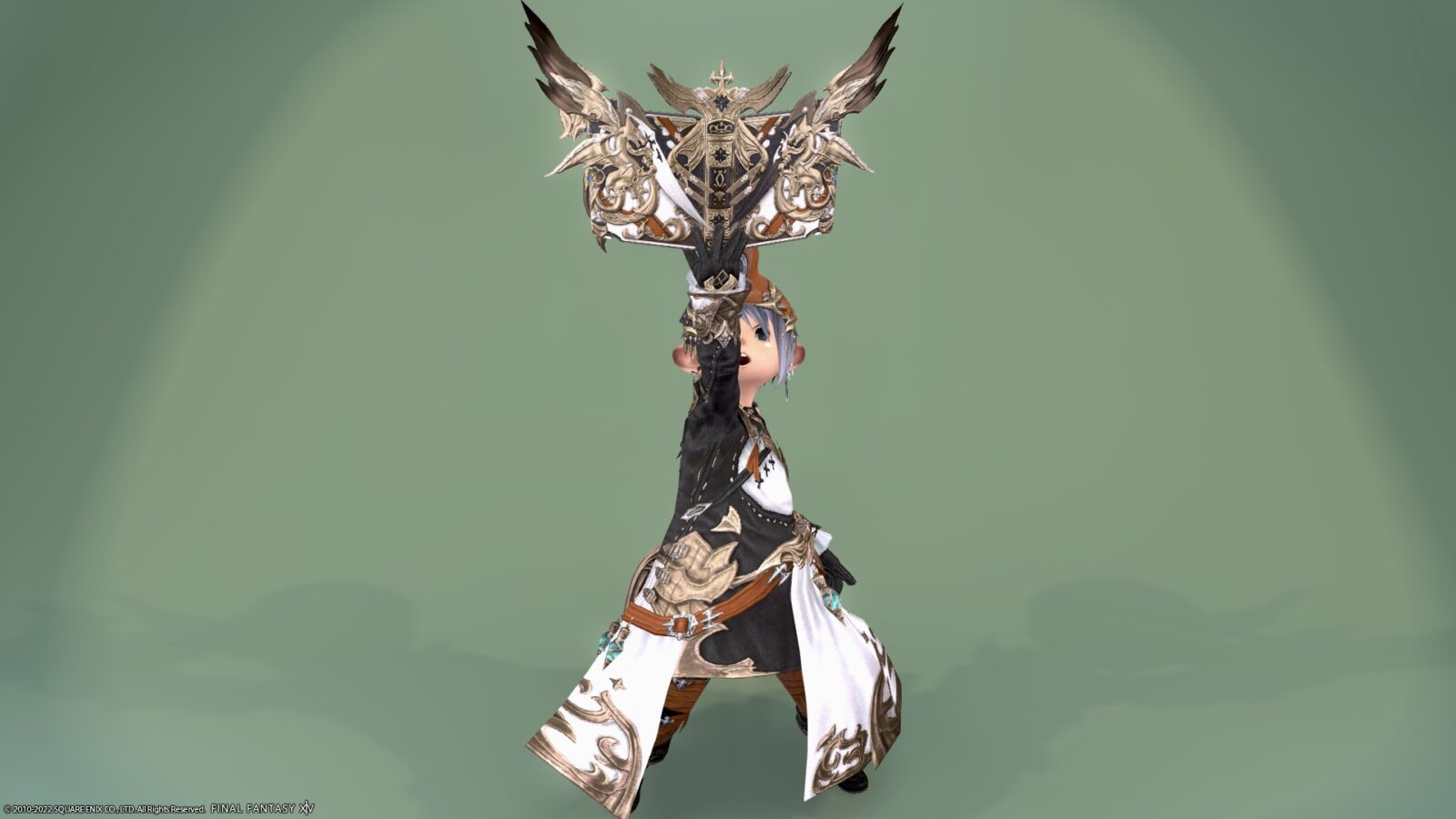 In addition, this "Manderville Index" will be available soon if you progress the story of Manderville weapons (derived from Hildibrand Adventures).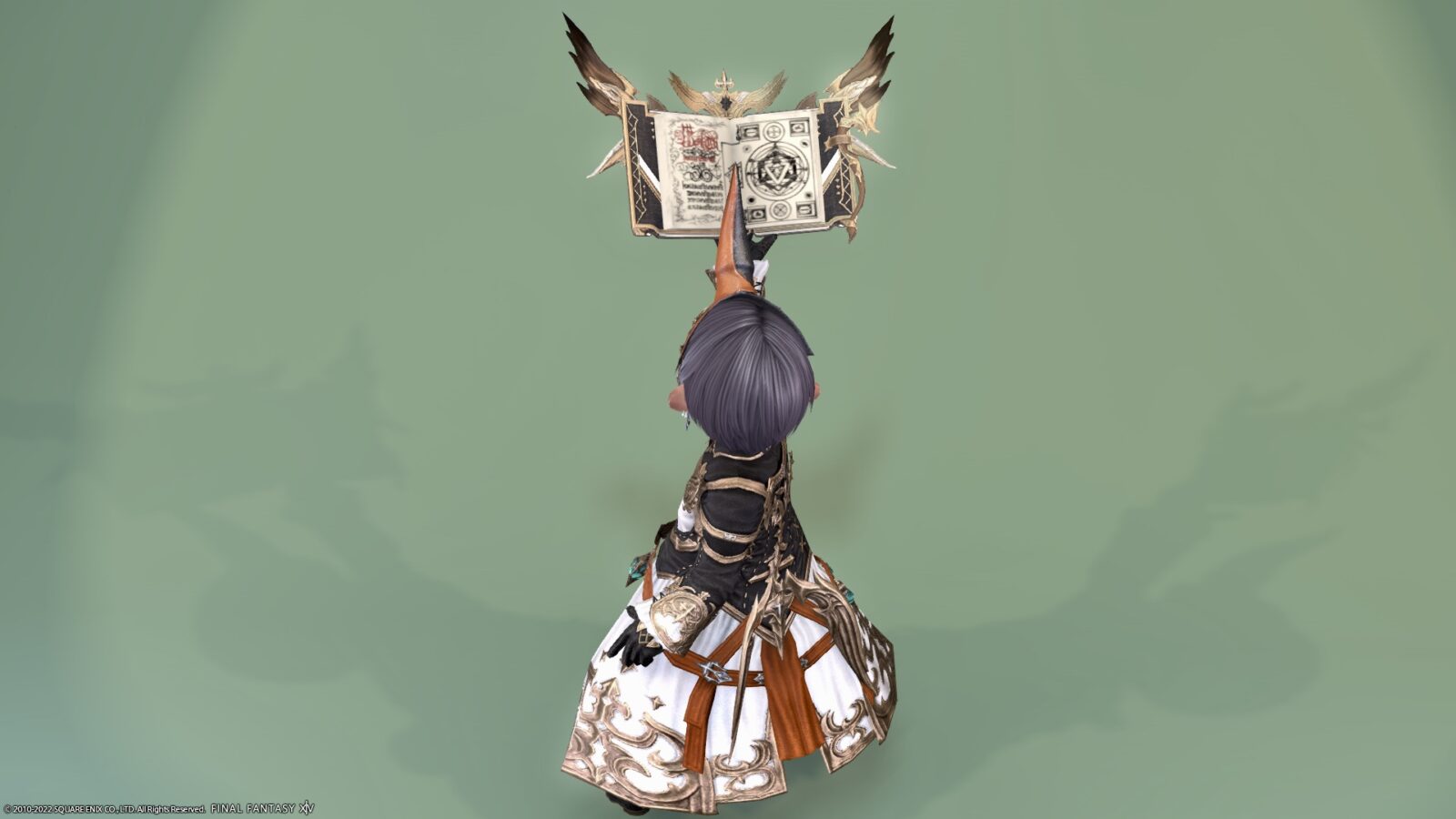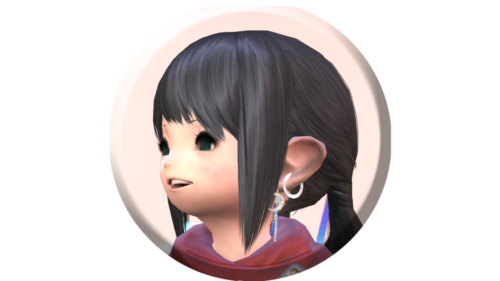 noriko
I think this is cute! I want it already!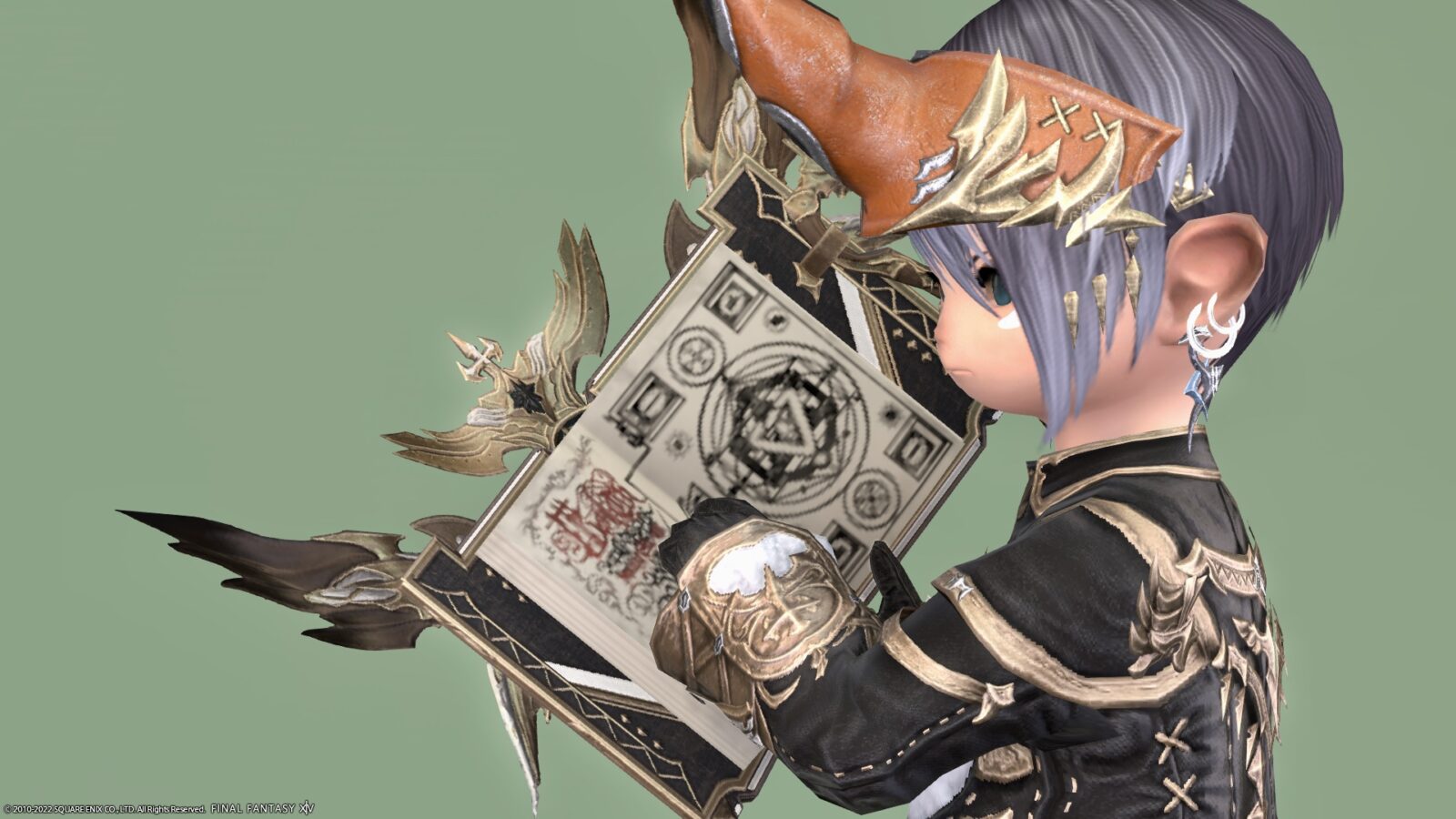 ▼ I recorded a video of the movement!
So, that's all for the record of the summoner's Manderville weapons first stage "Manderville Index".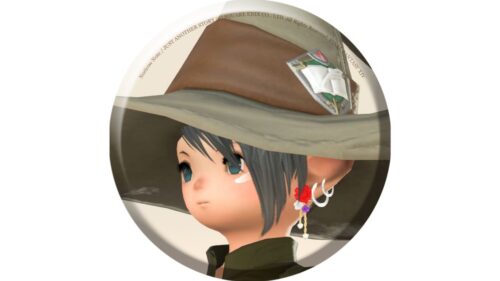 norirow
I'm looking forward to seeing this light up!
▼
▼
Related records