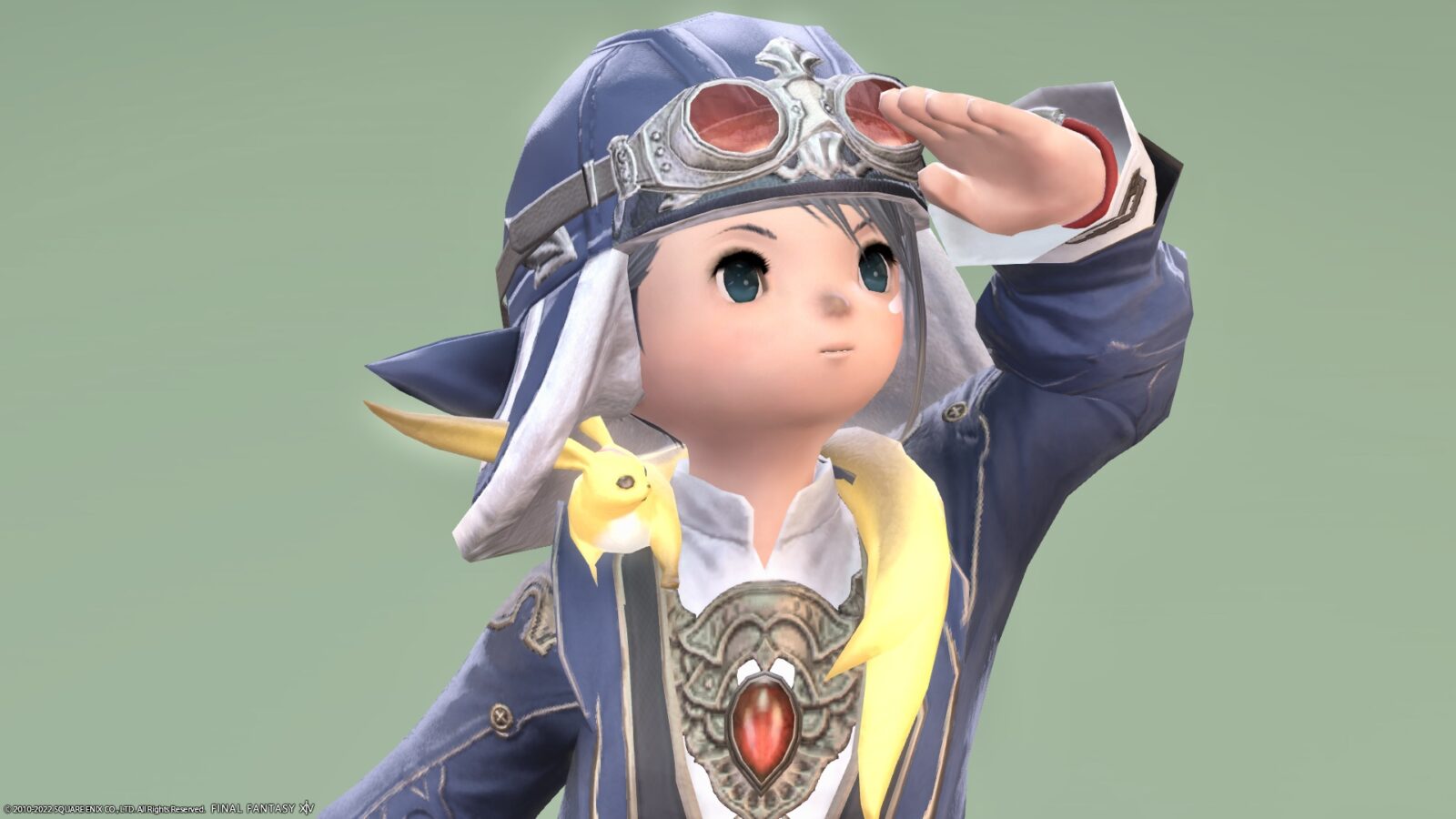 This is a record of Norirow's Pilot-style Glamour.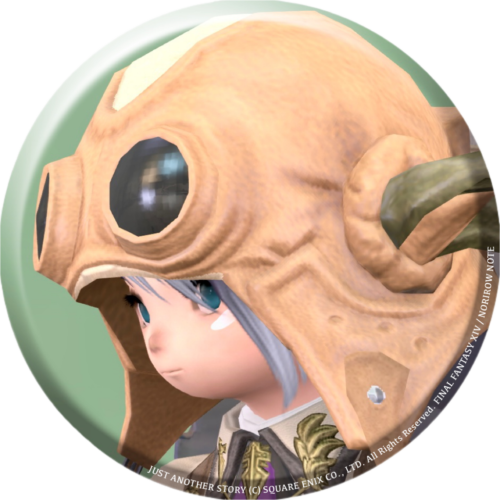 norirow
Hmm, Nemingway, listen to me…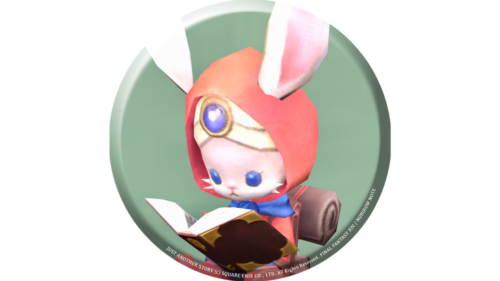 namingway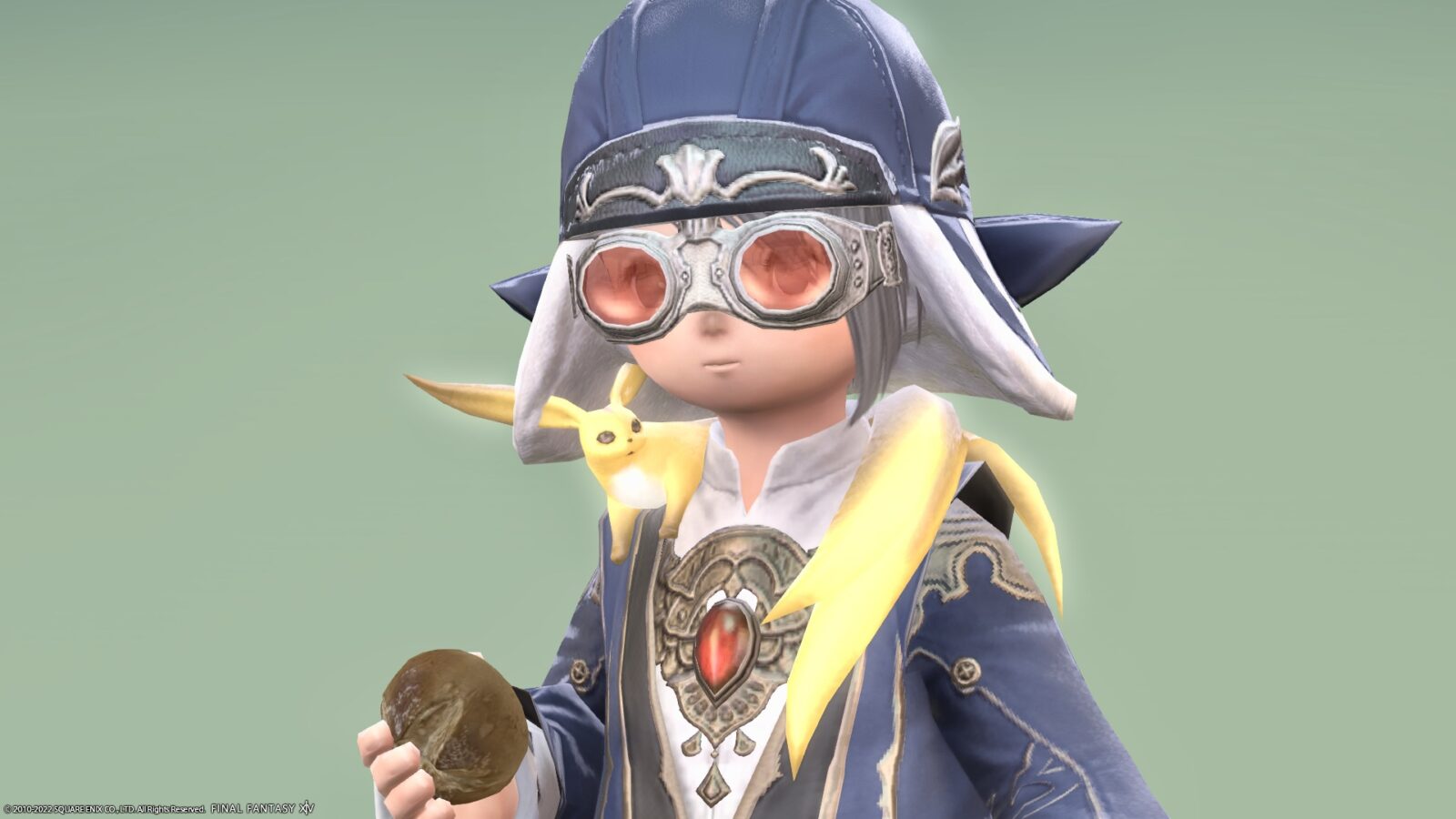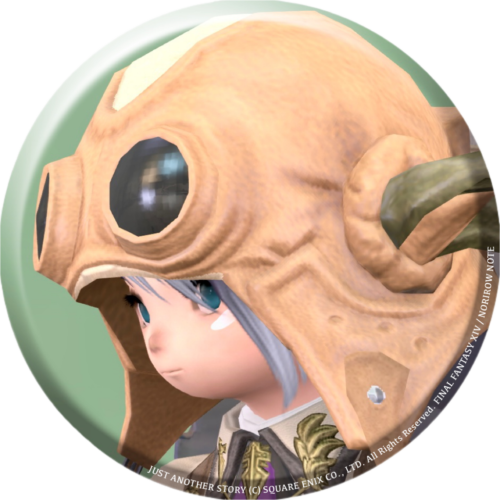 norirow
I was thinking of doing a Nausicaa-like cosplay, so I thought about various glamor, but no matter what I tried, it didn't look like her at all, so I ended up with just a pilot-style costume…
Pupu… Well, that's fine, isn't it?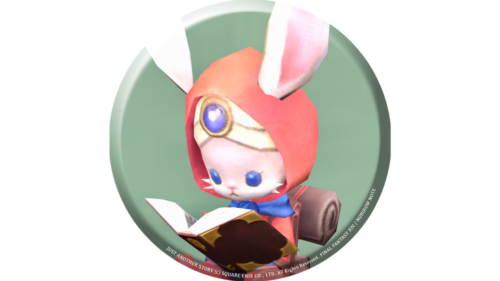 namingway
Coordination for this time
This time, I tried to put together items that can be worn by all jobs.
The head and torso armor are dyed in Woad Blue, the legs in Ink Blue, and the feet in Dalamud Red.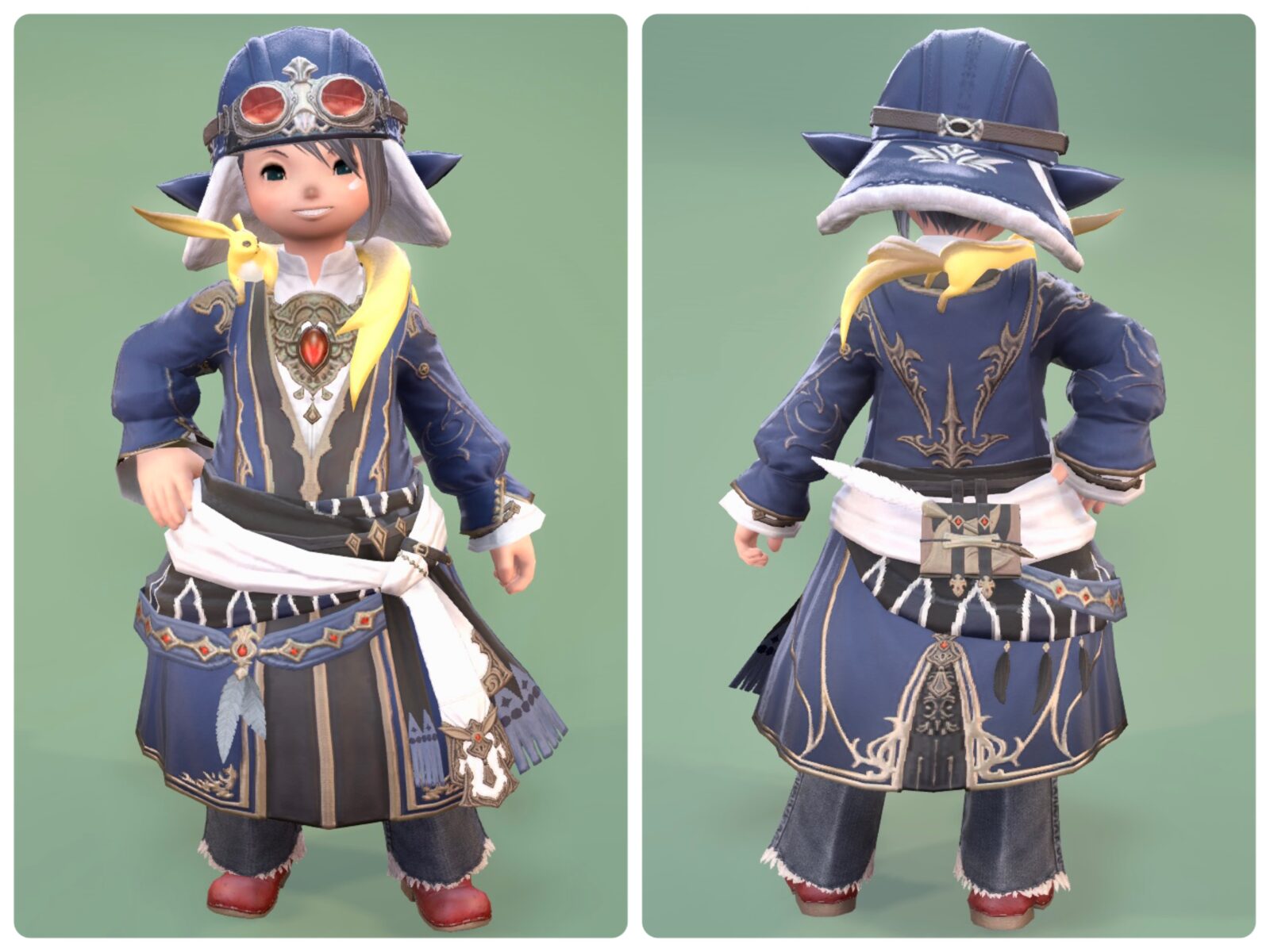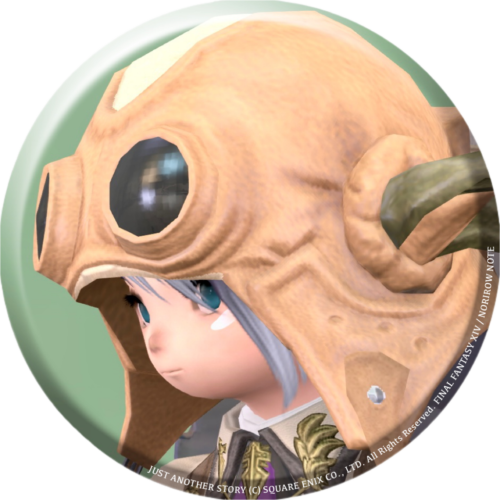 norirow
I really like this pilot hat.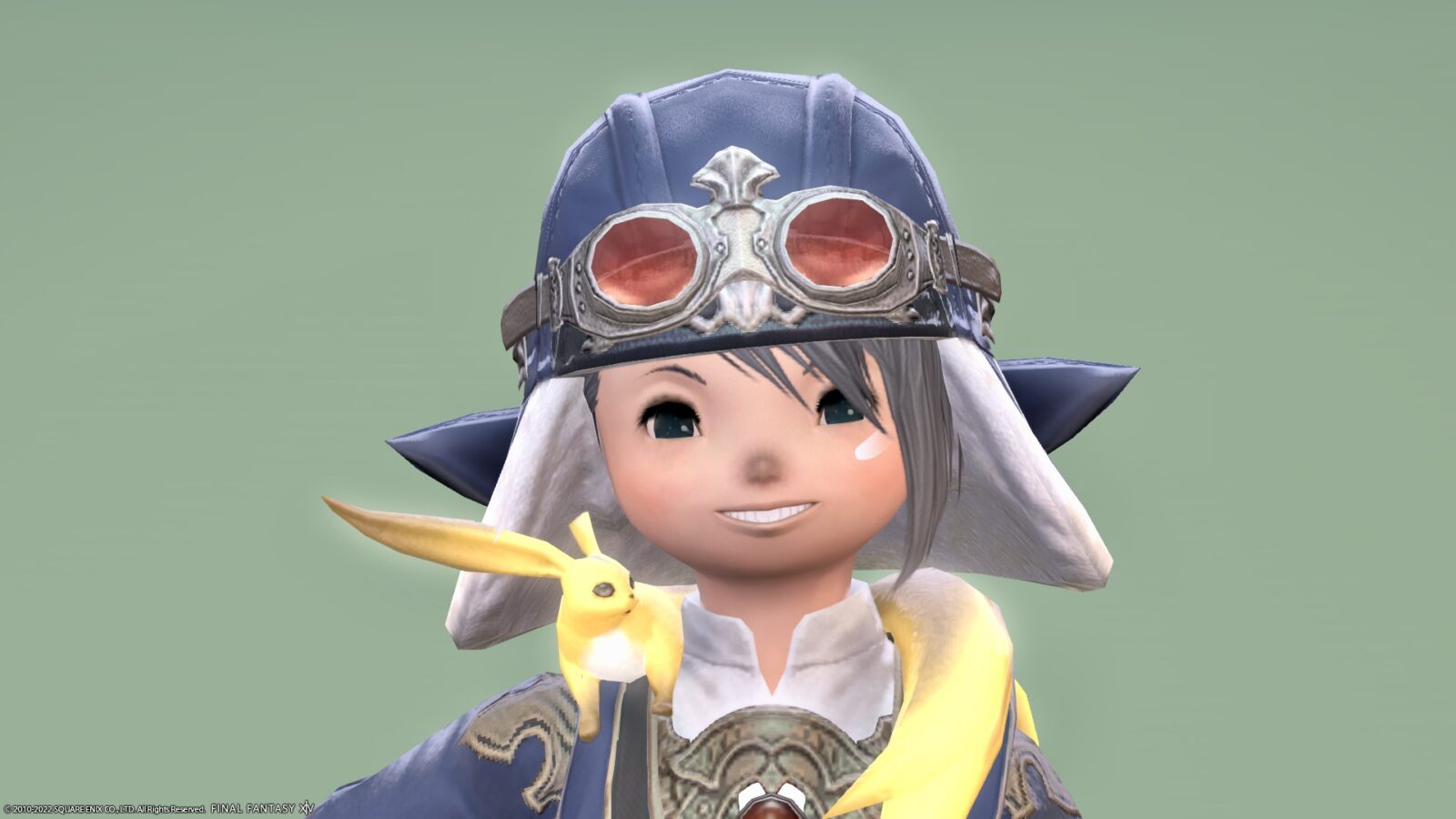 Goggles can move up and down.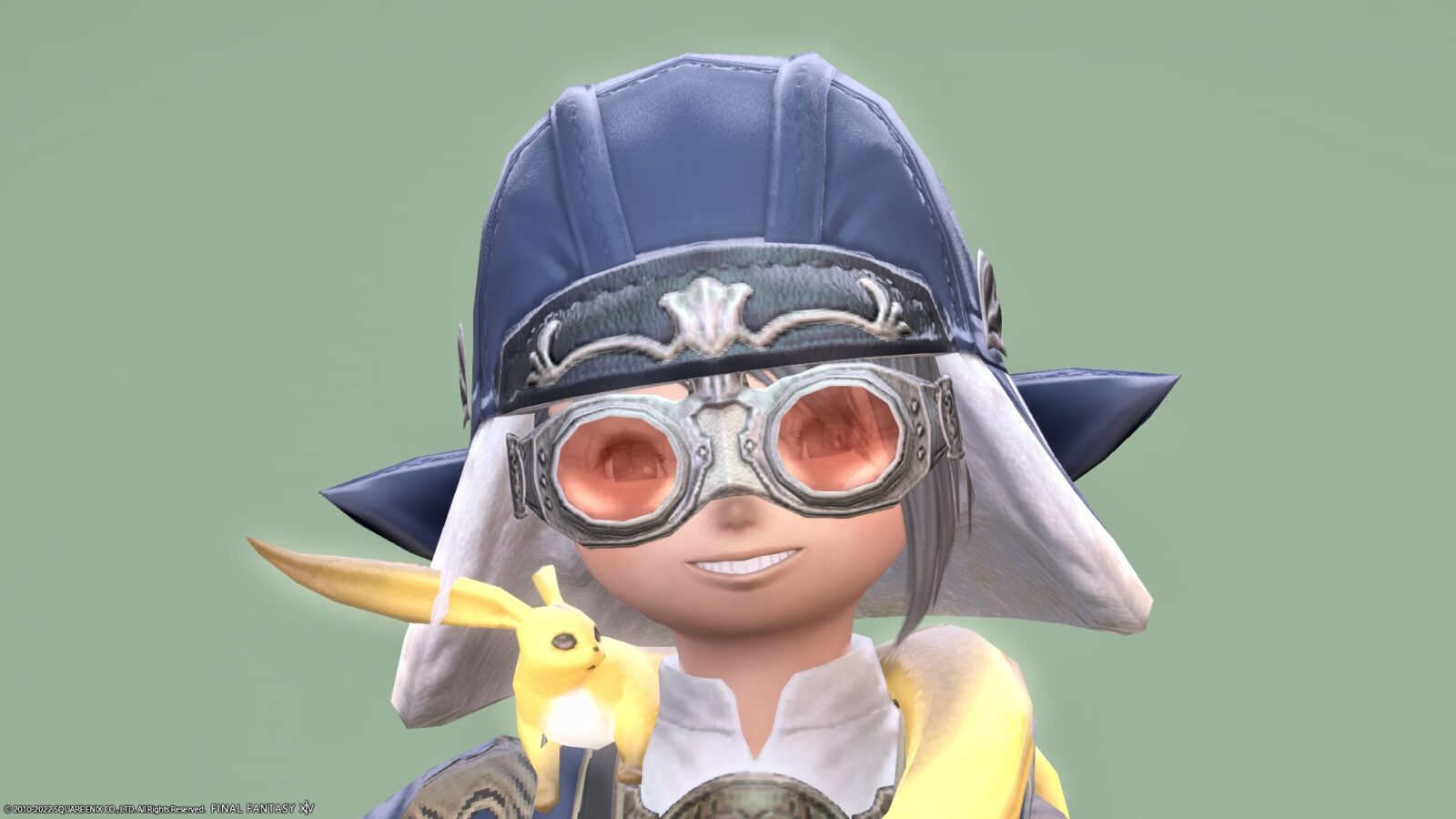 If you're a Lalafell, you'll end up with pointed ear covers like this.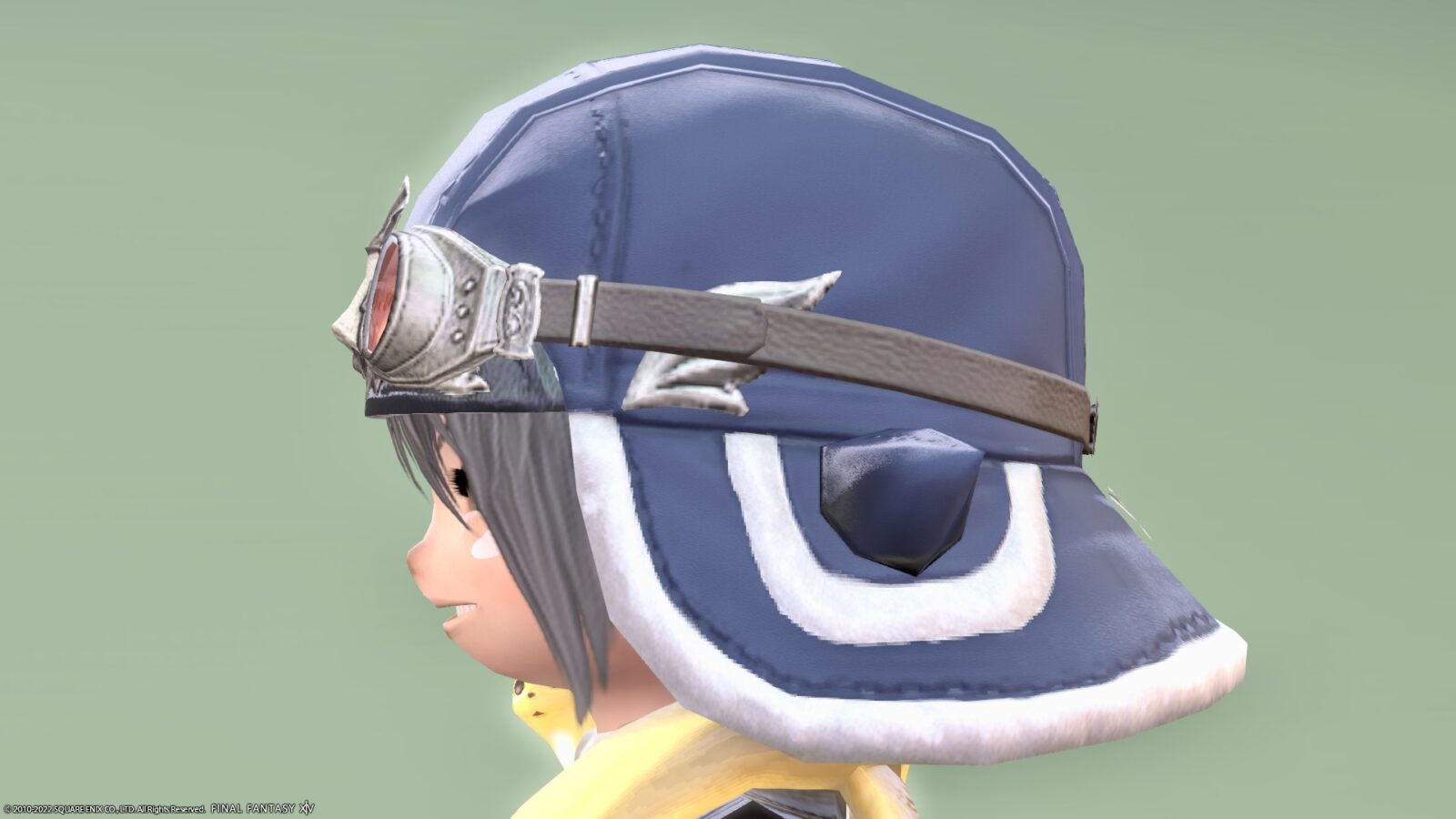 And the body equipment is from the billing item "Topaz Carbuncle Attire".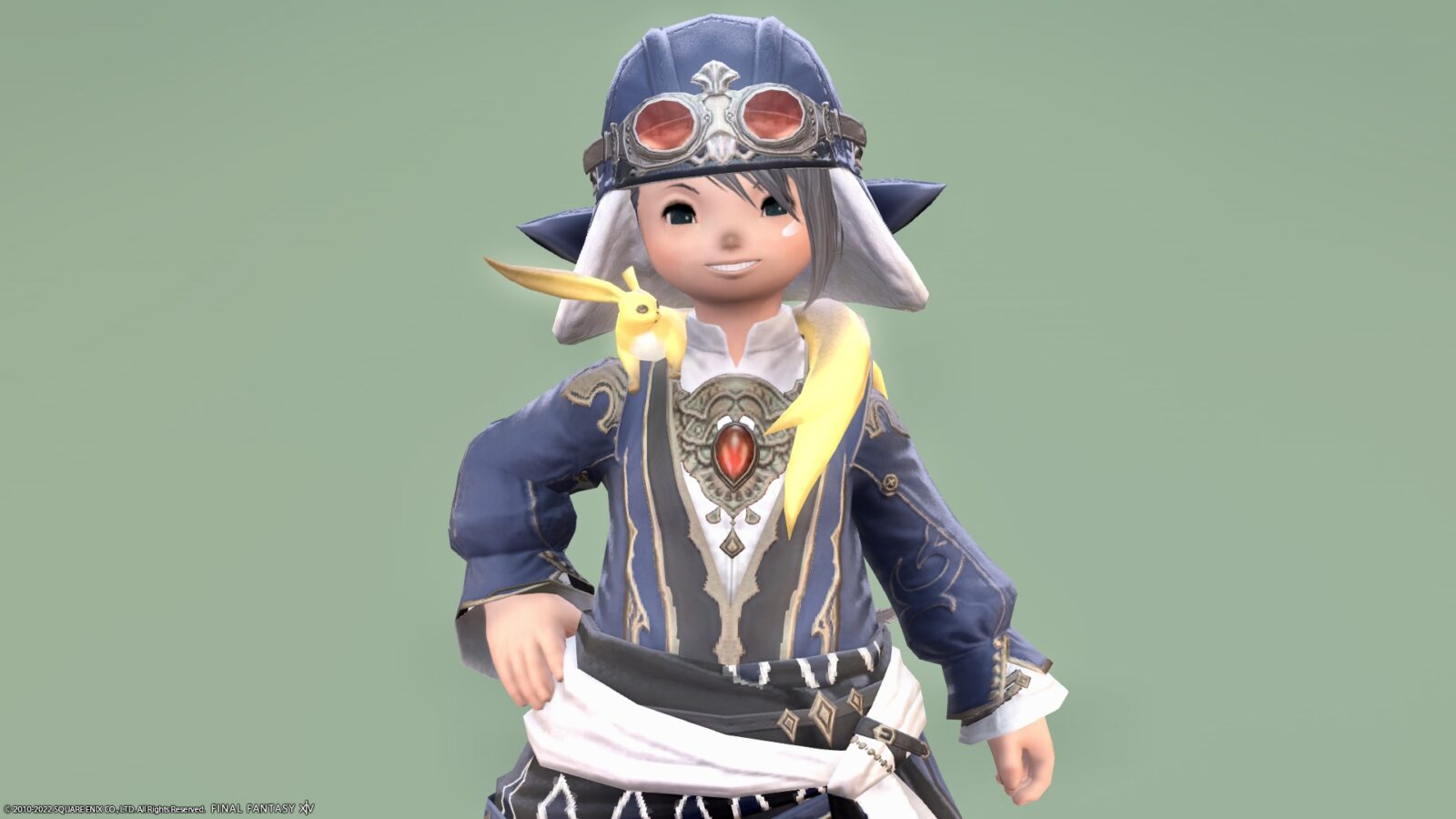 It's so cute that the yellow carbuncle is around your neck.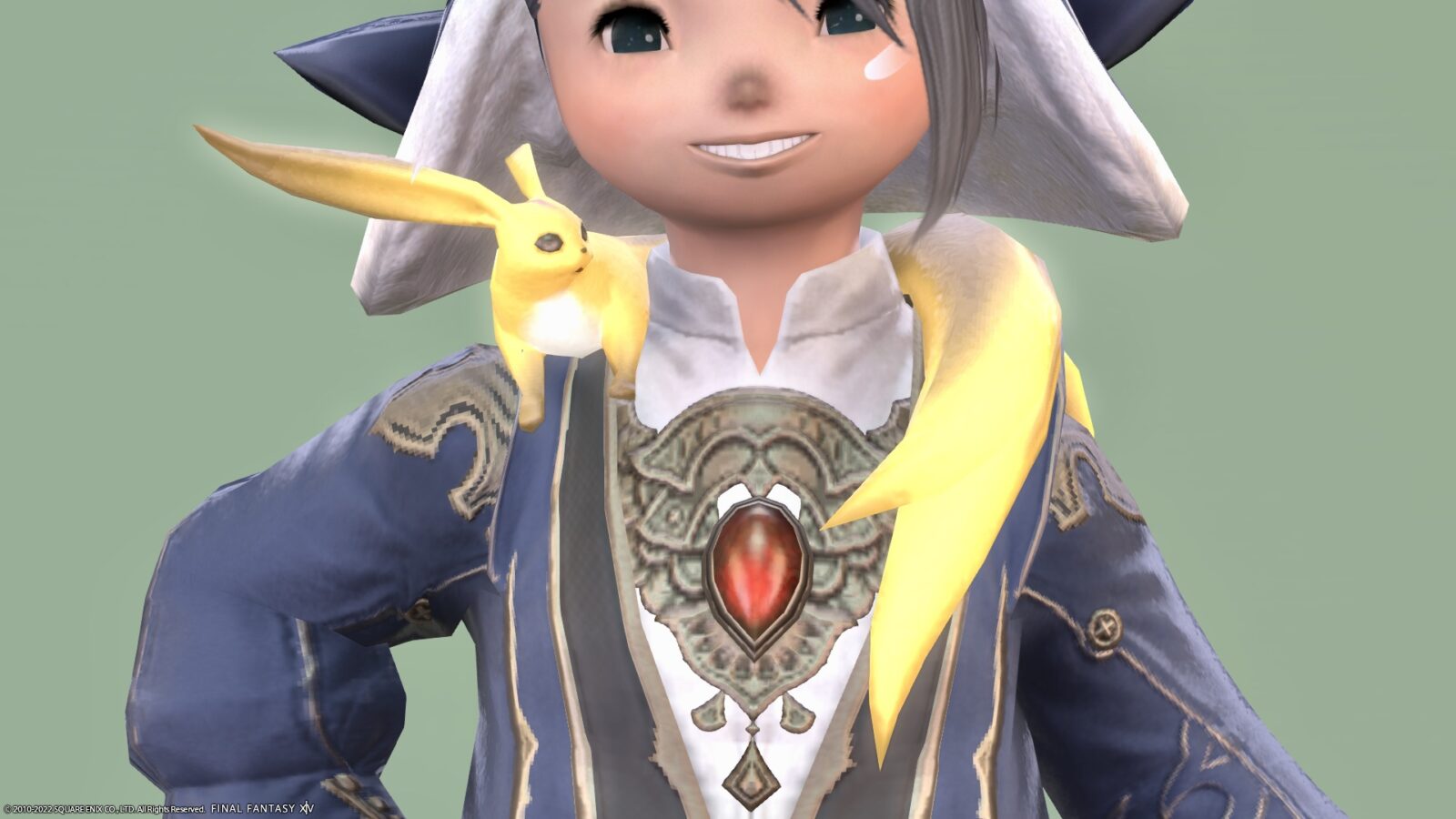 Surprisingly Arabian style around the waist.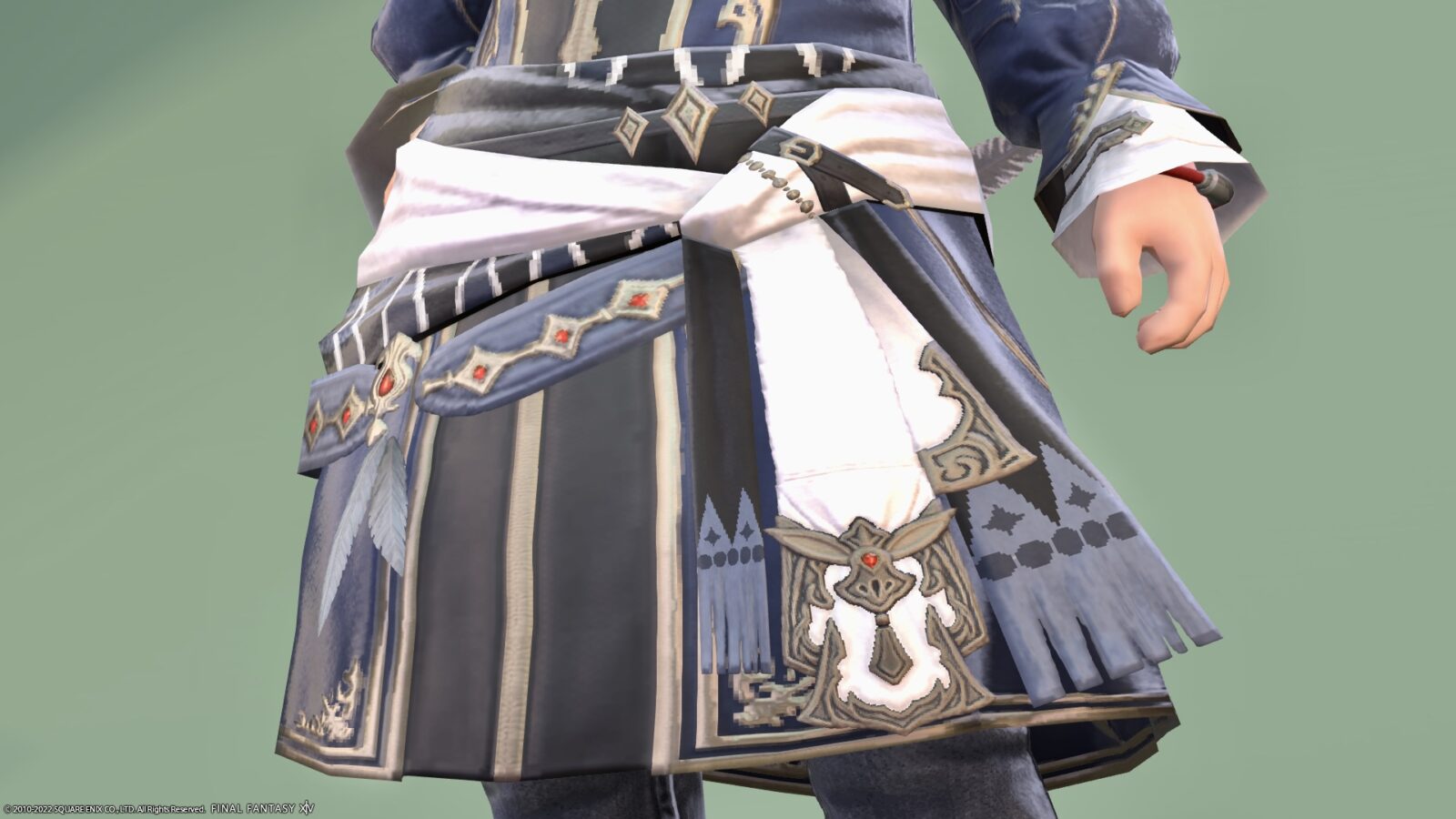 It is characterized by having a notebook on the back.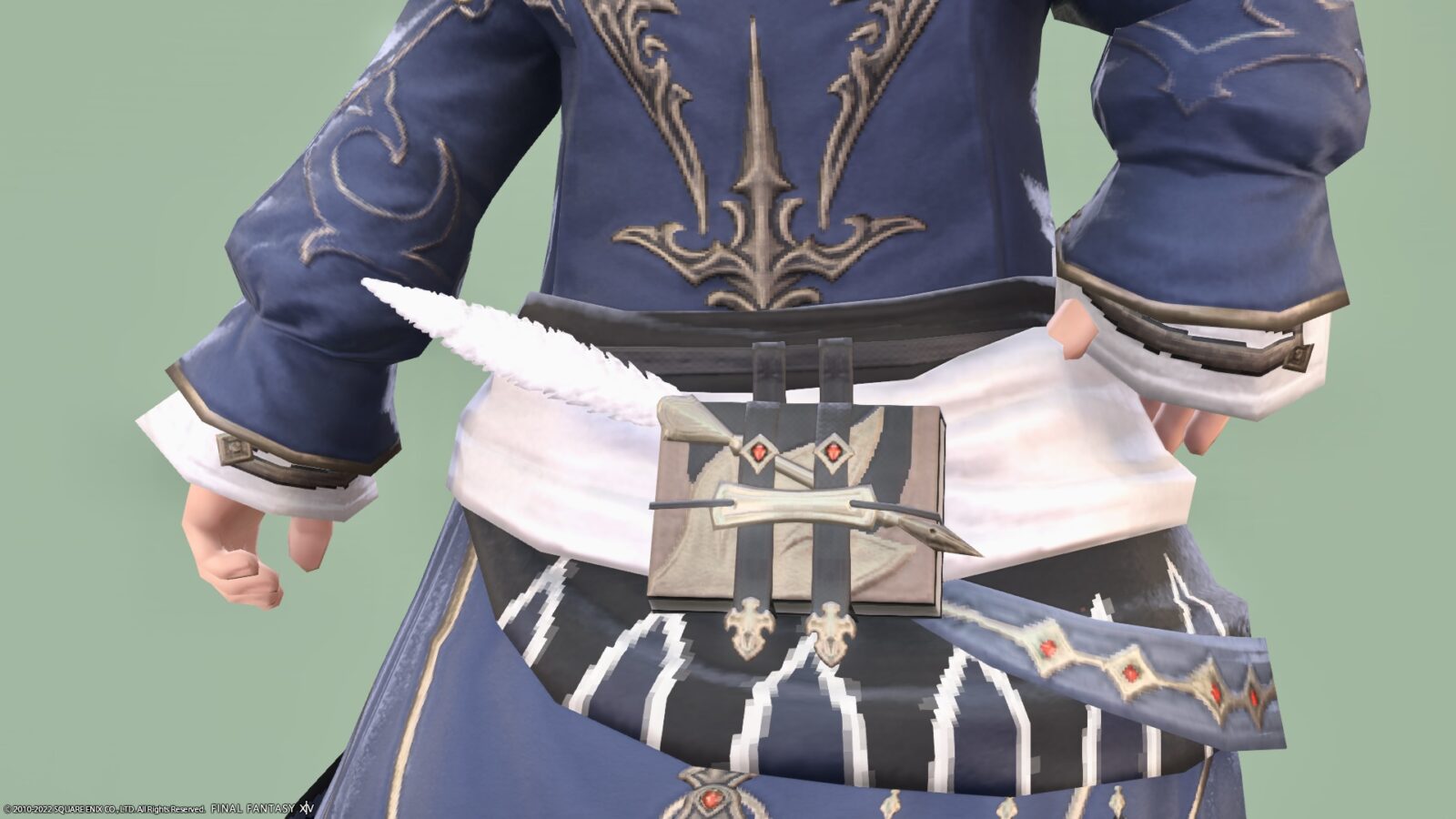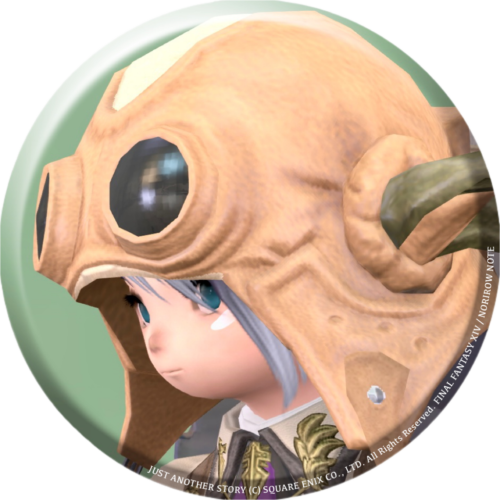 norirow
I'm happy because I can immediately record my trip.
I have a bracelet on my hand.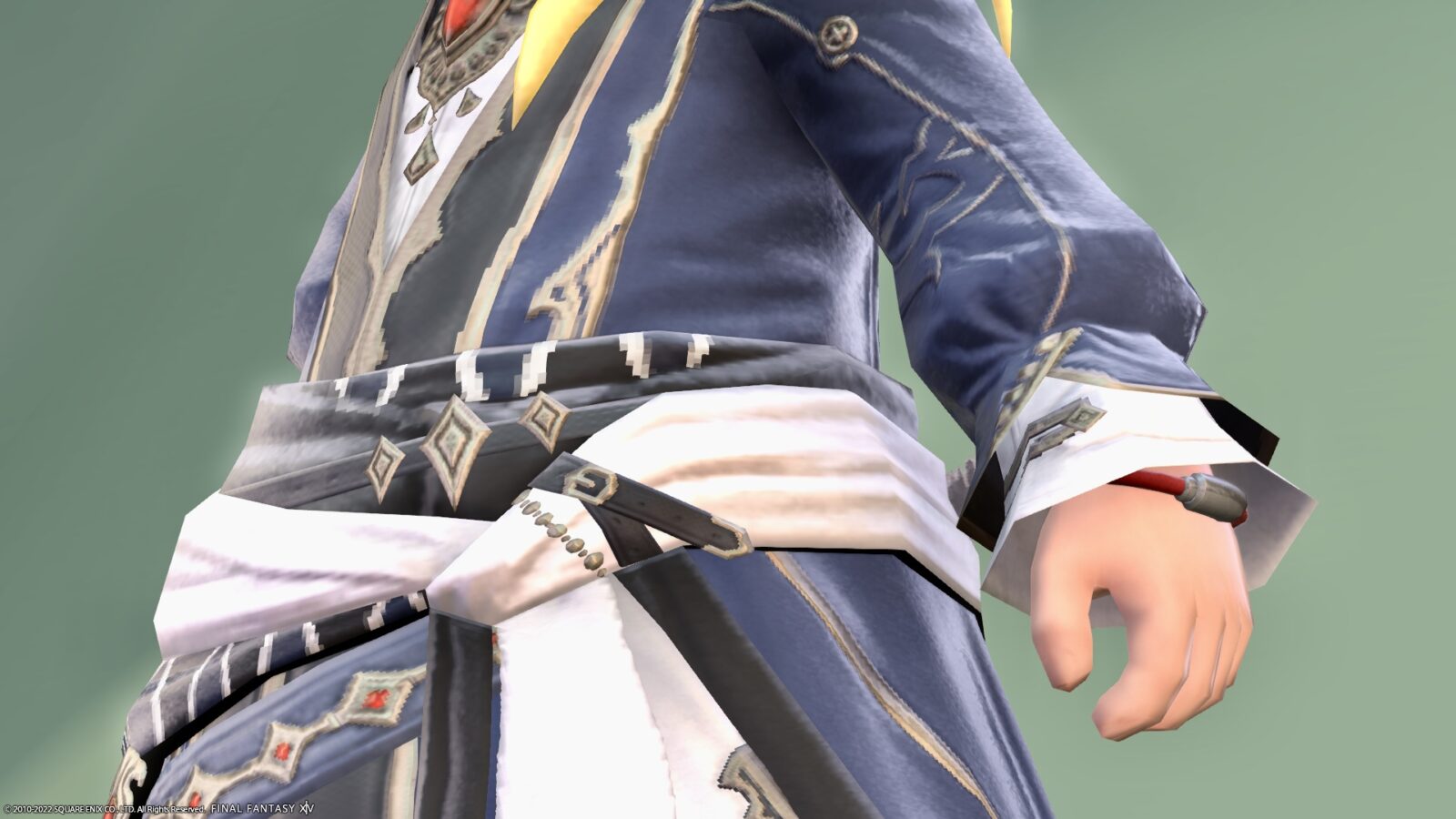 Jeans style feet.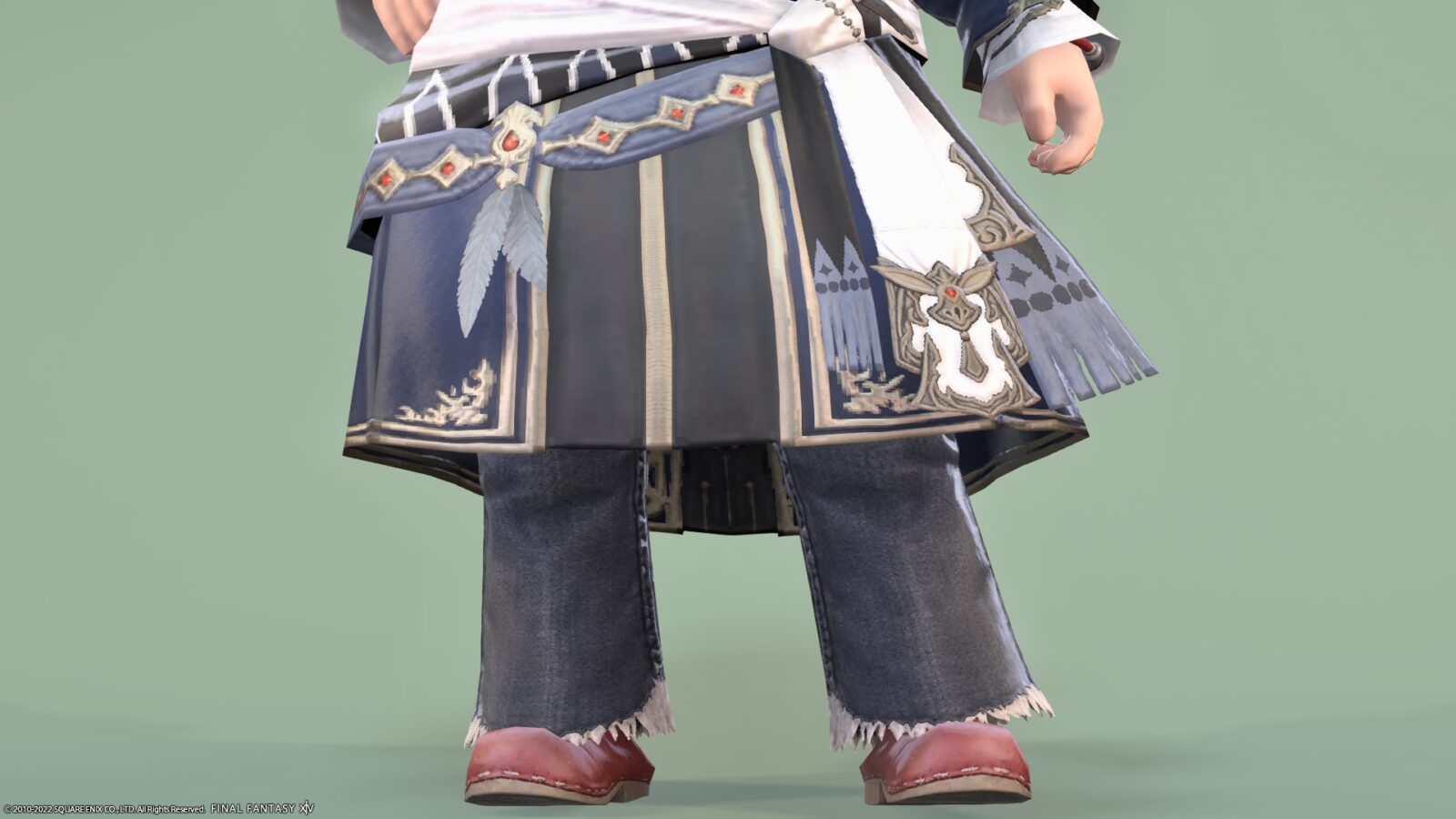 Here, I tried holding the warrior's "The Fae's Crown Axe".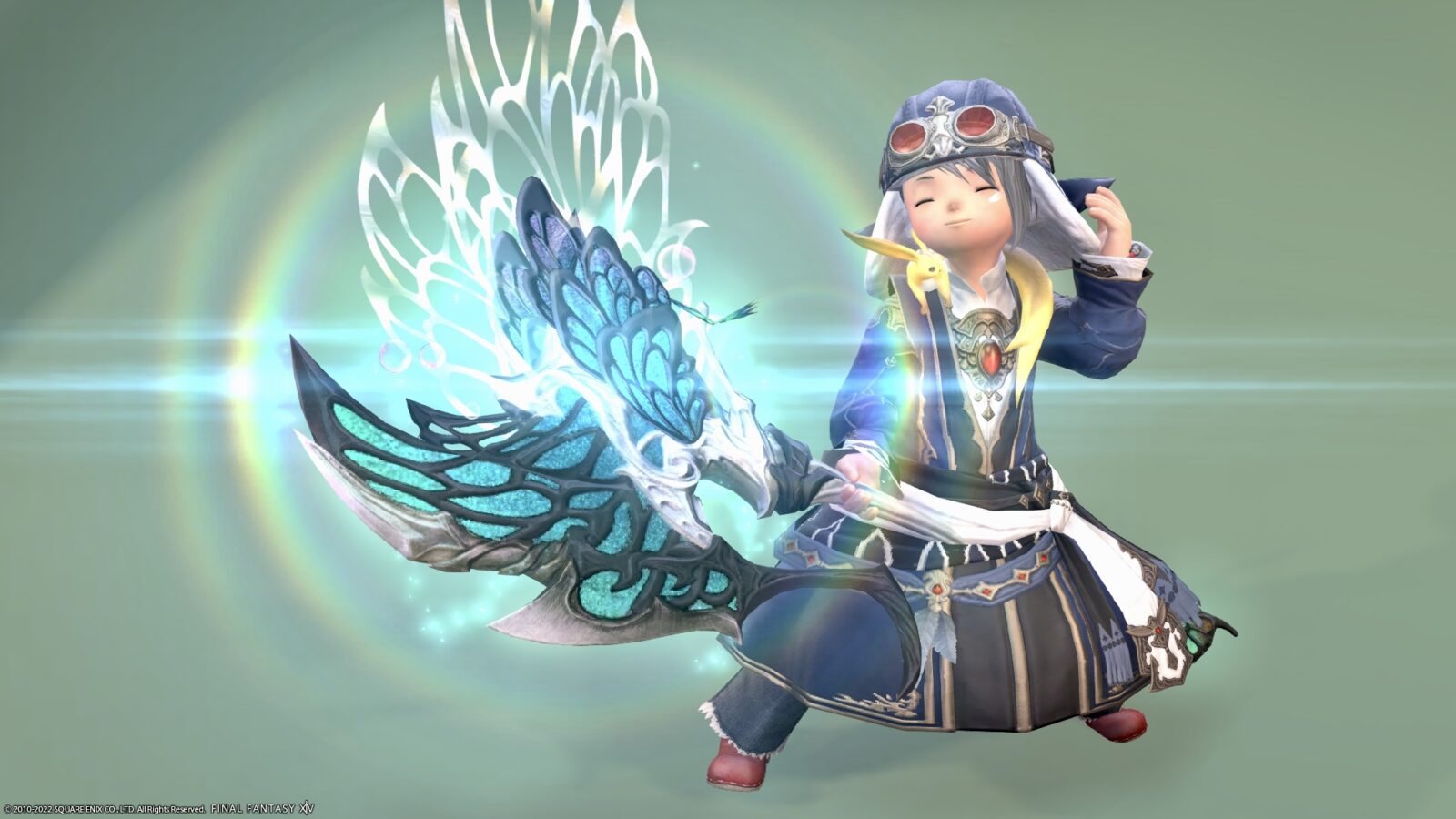 This is a cute and beautiful axe.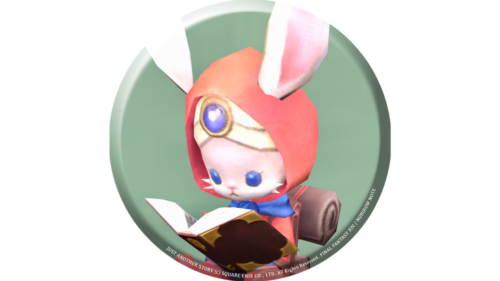 namingway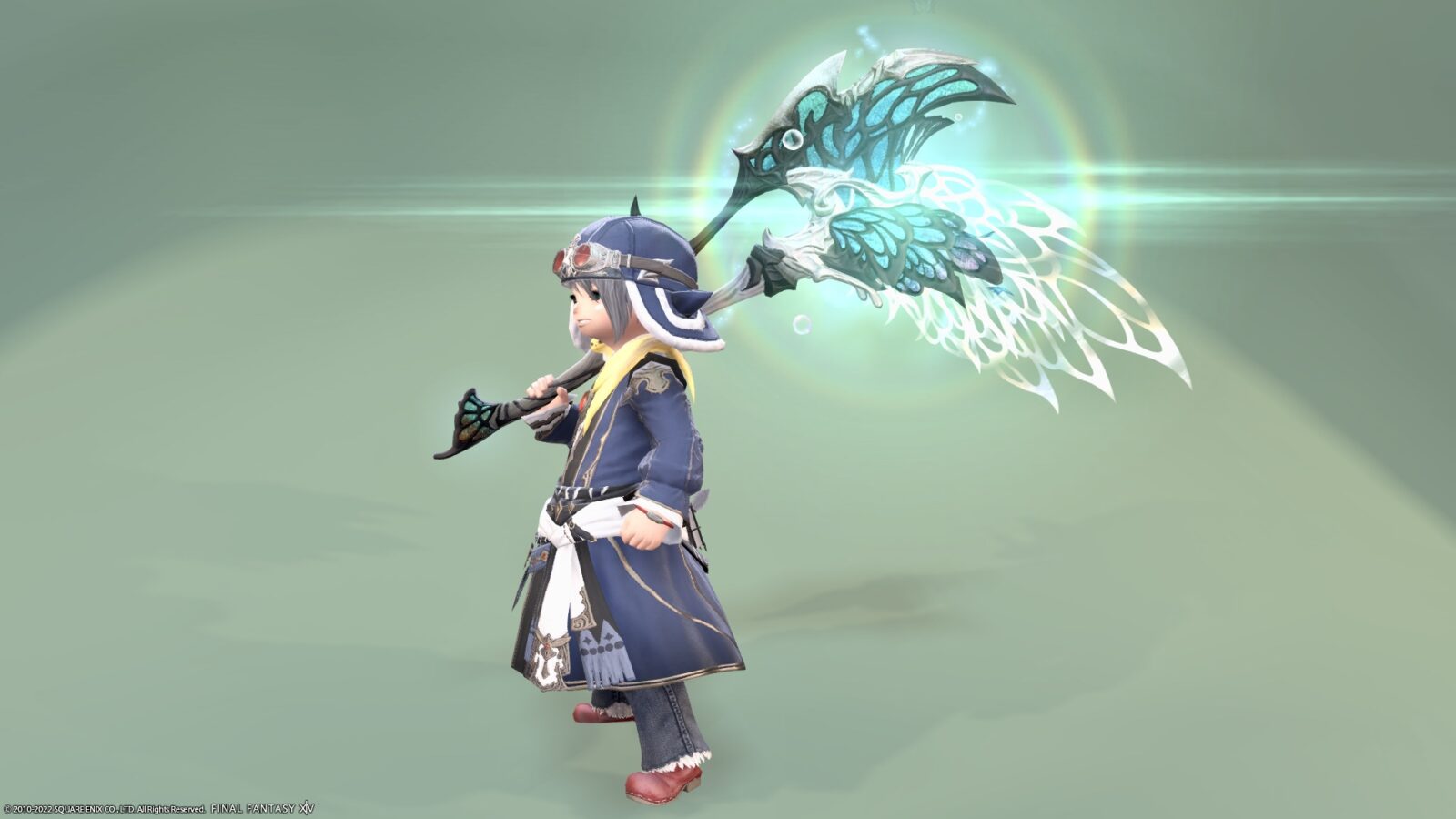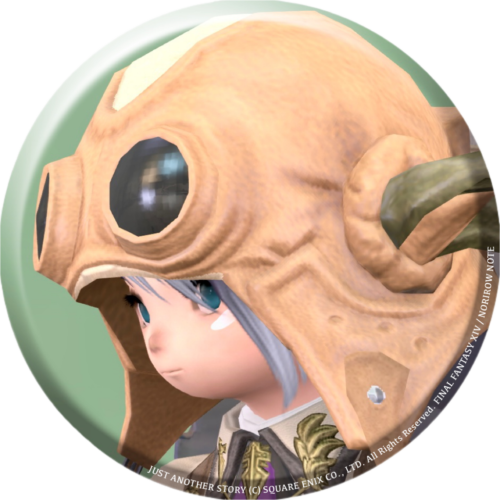 norirow
Well… I couldn't become Nausicaa, but I think I can ride a gunship, right?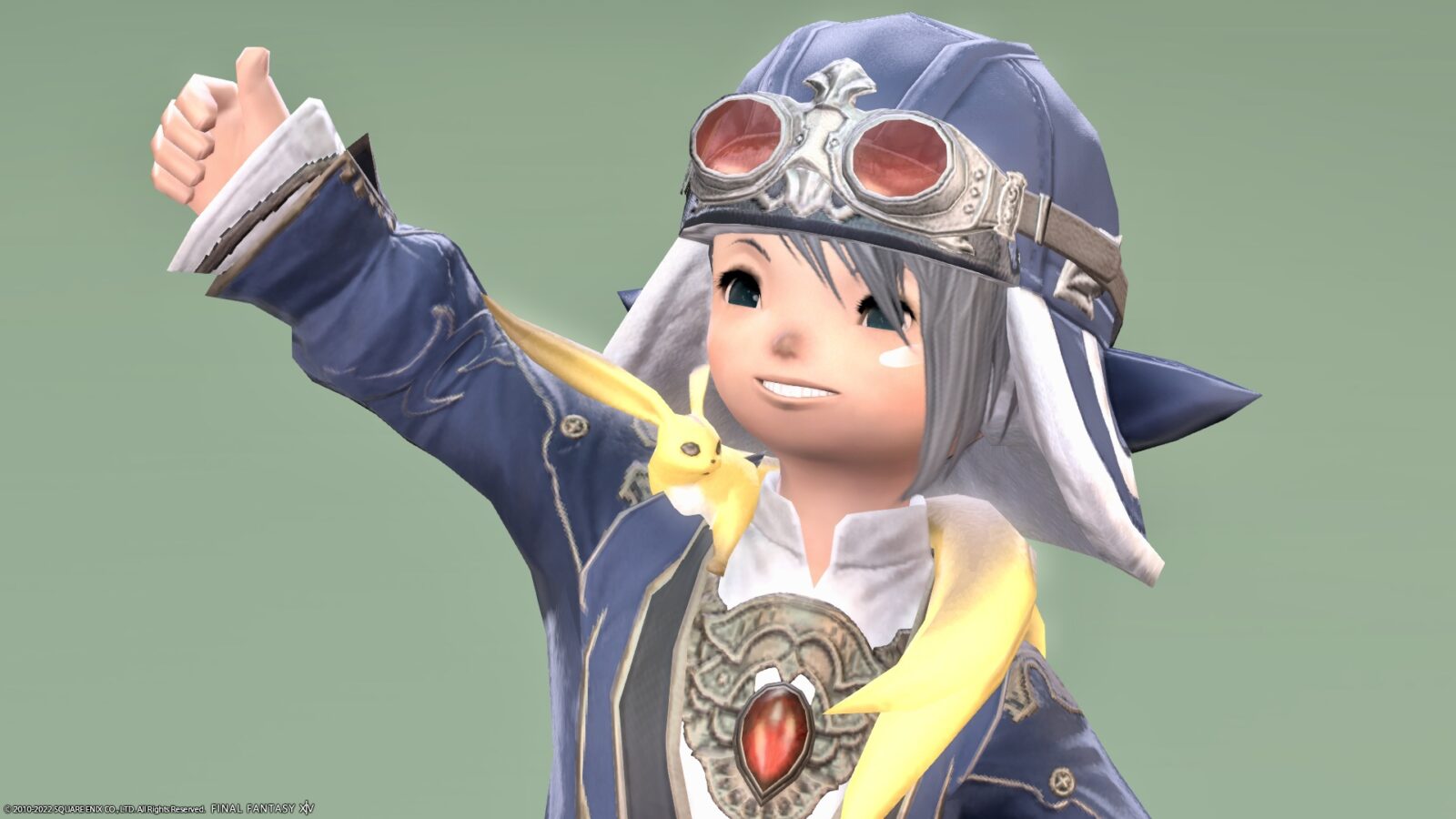 When Norirow-san steers, it seems to be crashed immediately.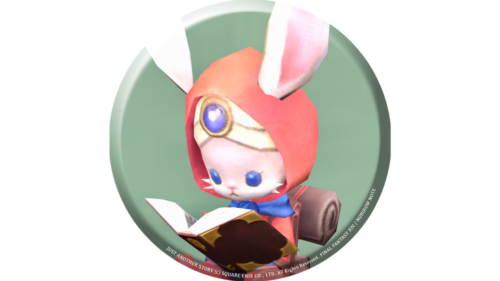 namingway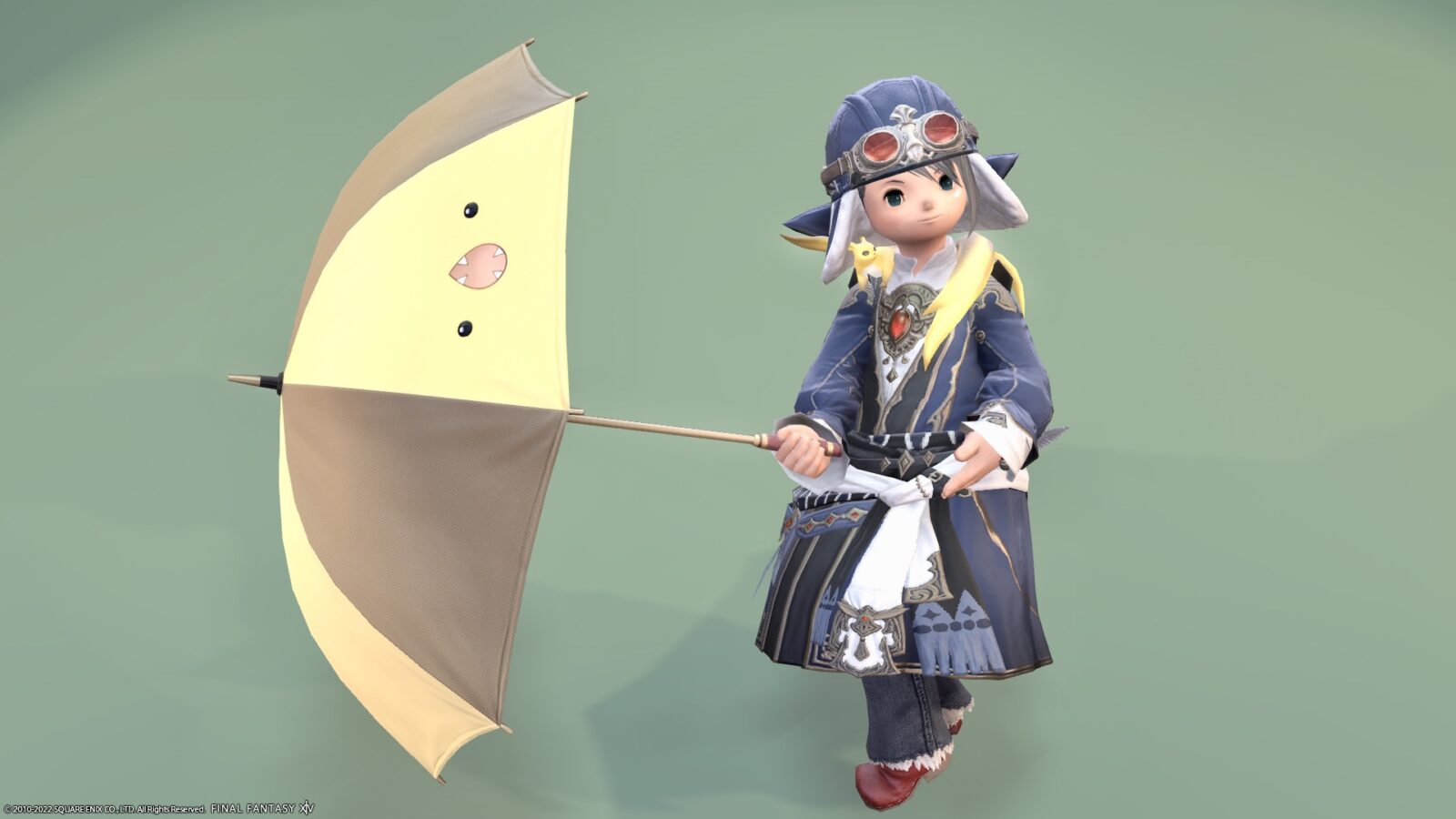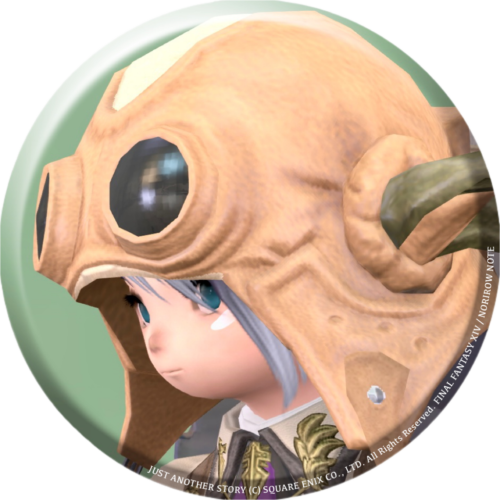 norirow
▼ I recorded a video of the movement!
So, that's it for the record of the pilot-style Glamor in blue clothes.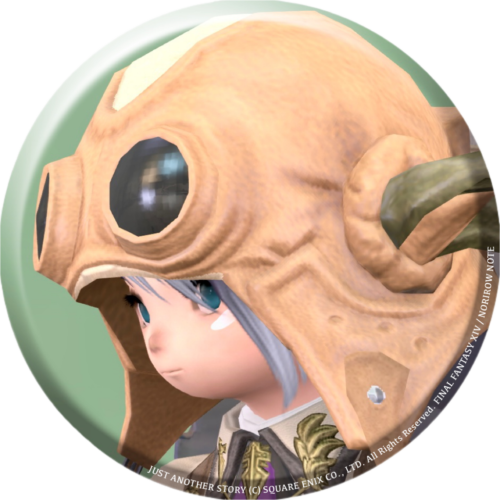 norirow
Even though I should be the best at using the gunship…
▼
▼
Related records