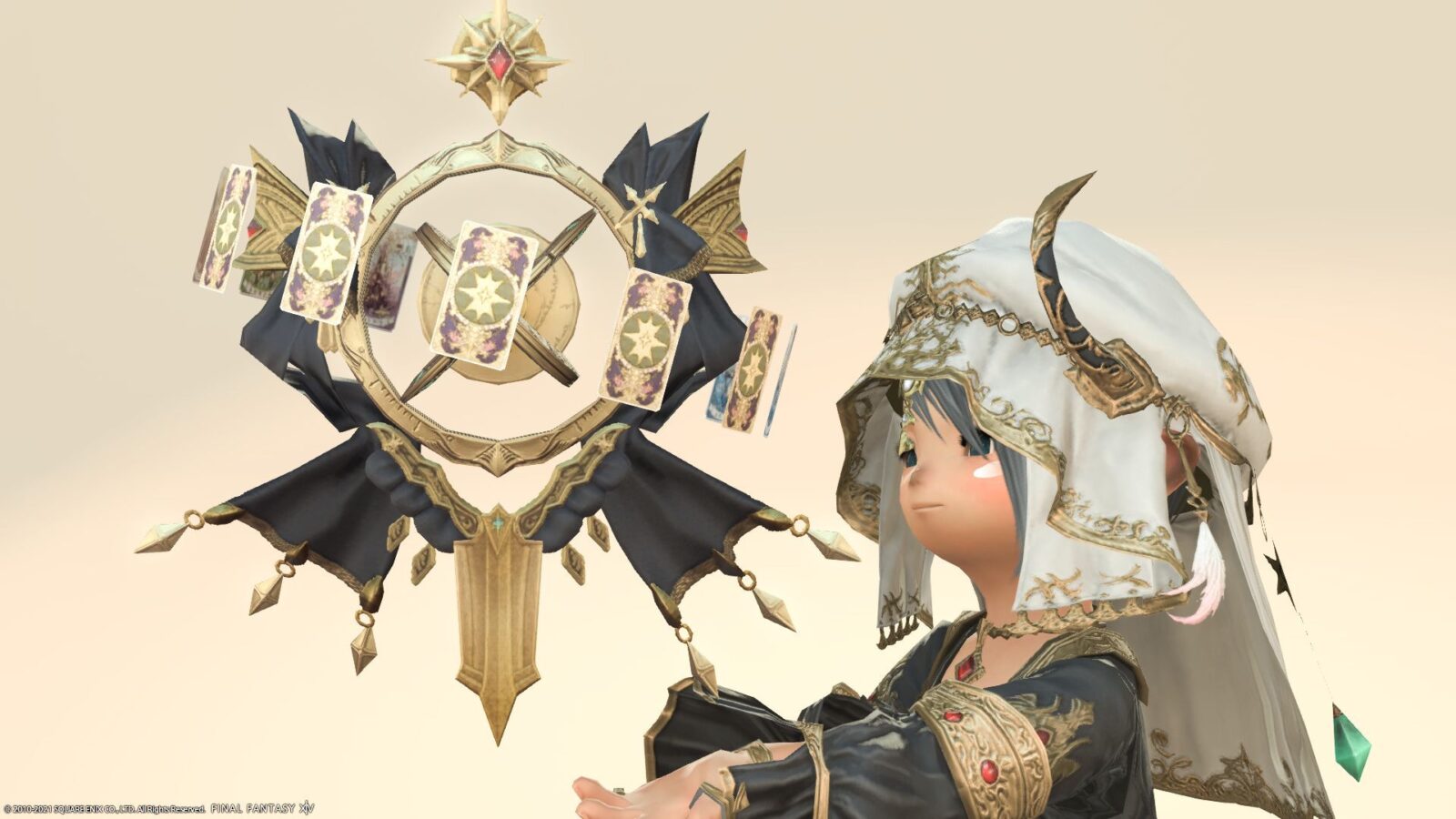 This is a record of the Astrologian's AF3 weapon (Lv70 weapon) "Antiquated Pleiades" and the first form of Eureka Weapon (EW) "Pleiades". (Both have the same design)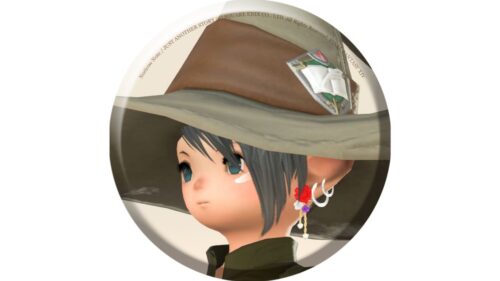 norirow
This is a very cute celestial globe ♪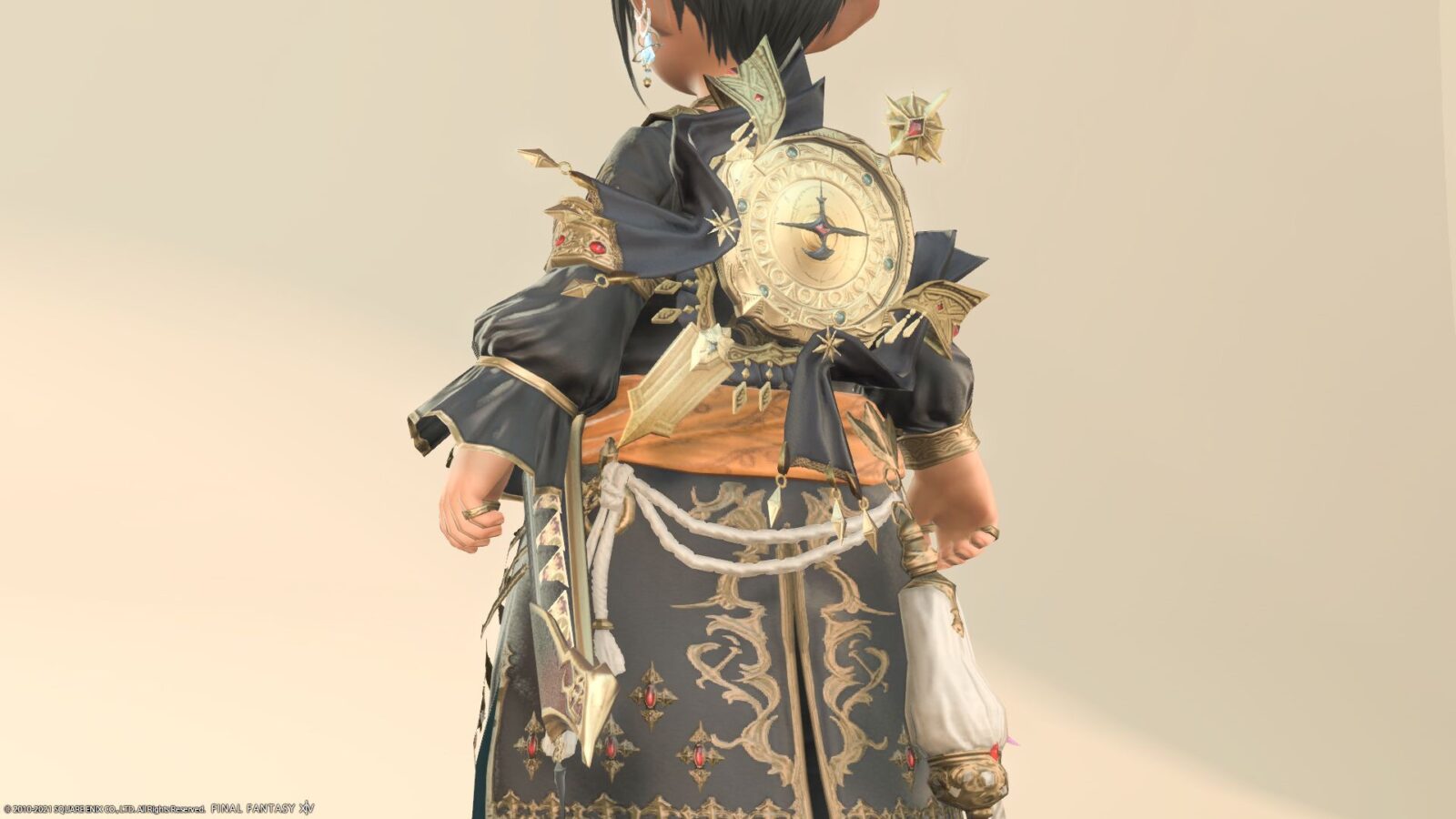 It's pretty noble and fashionable.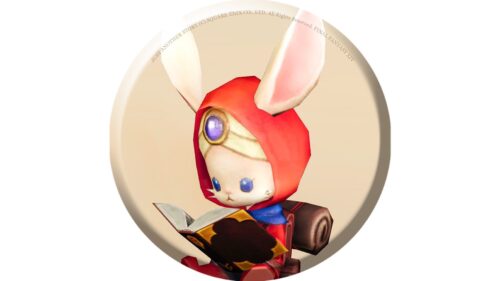 namingway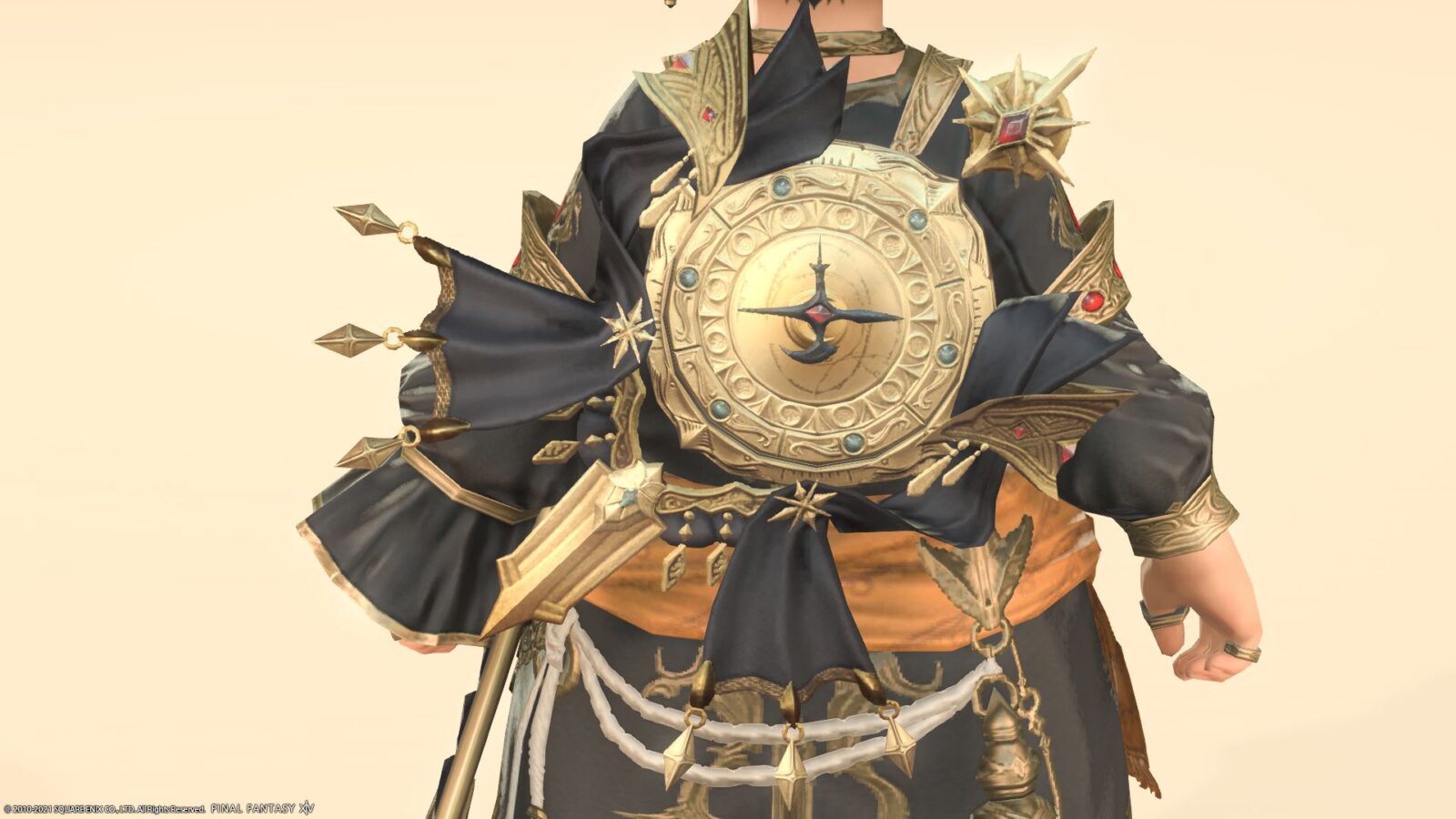 It is a celestial globe with a very nice design, which is based on gold metal and decorated with a black ribbon.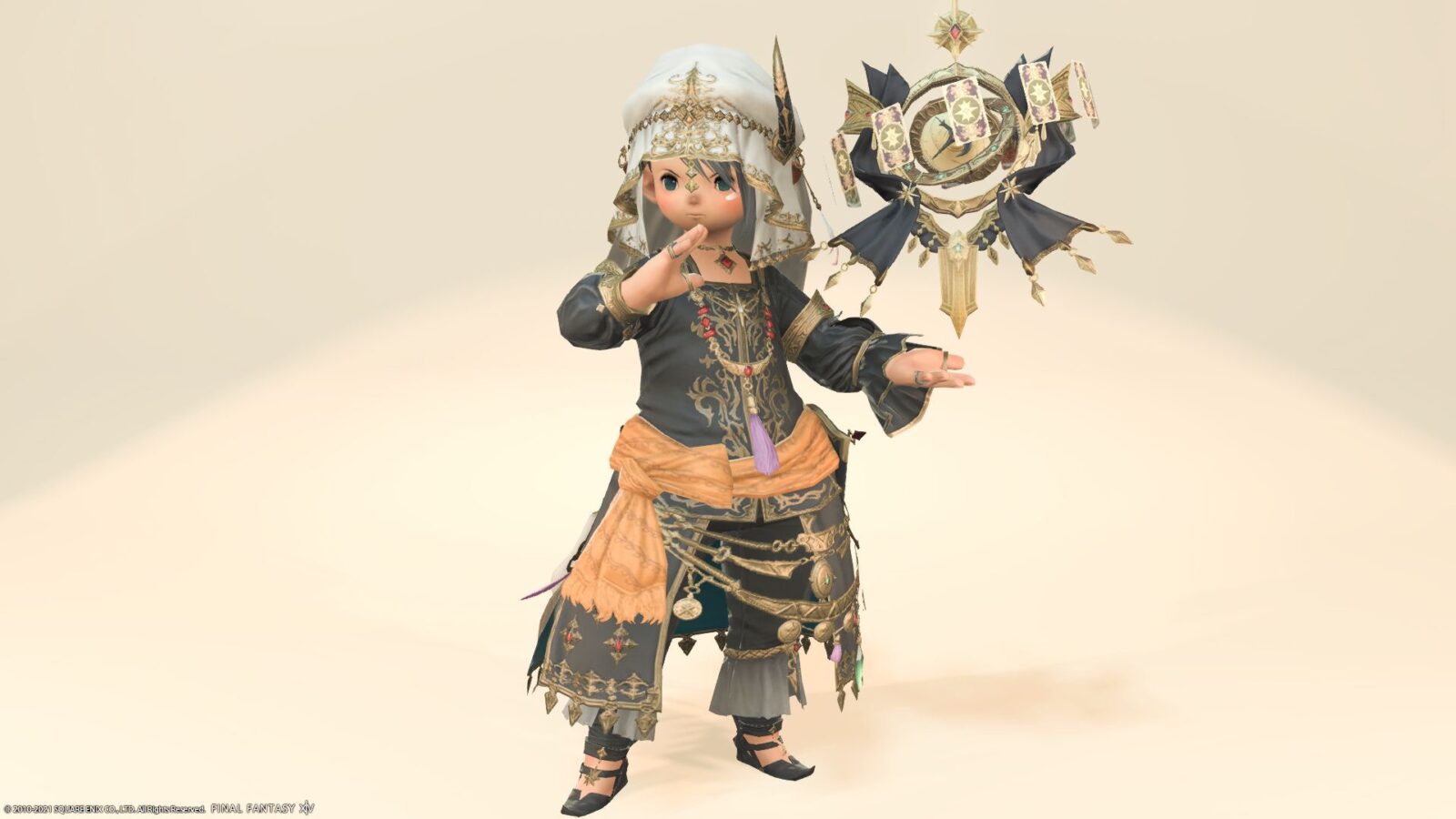 When you hold it, the black ribbon stands out, and it's even more wonderful ♪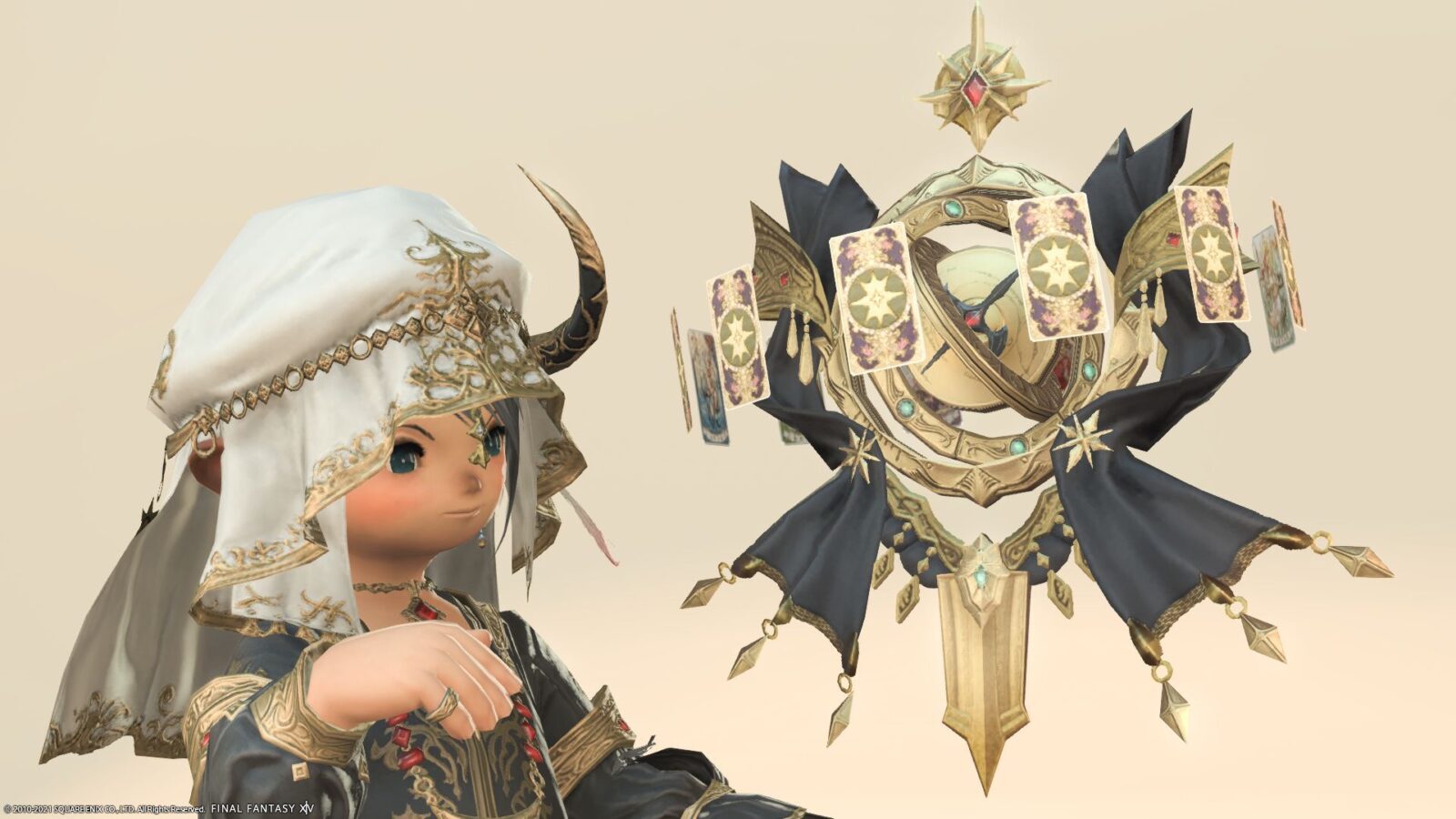 The ribbon part sways properly.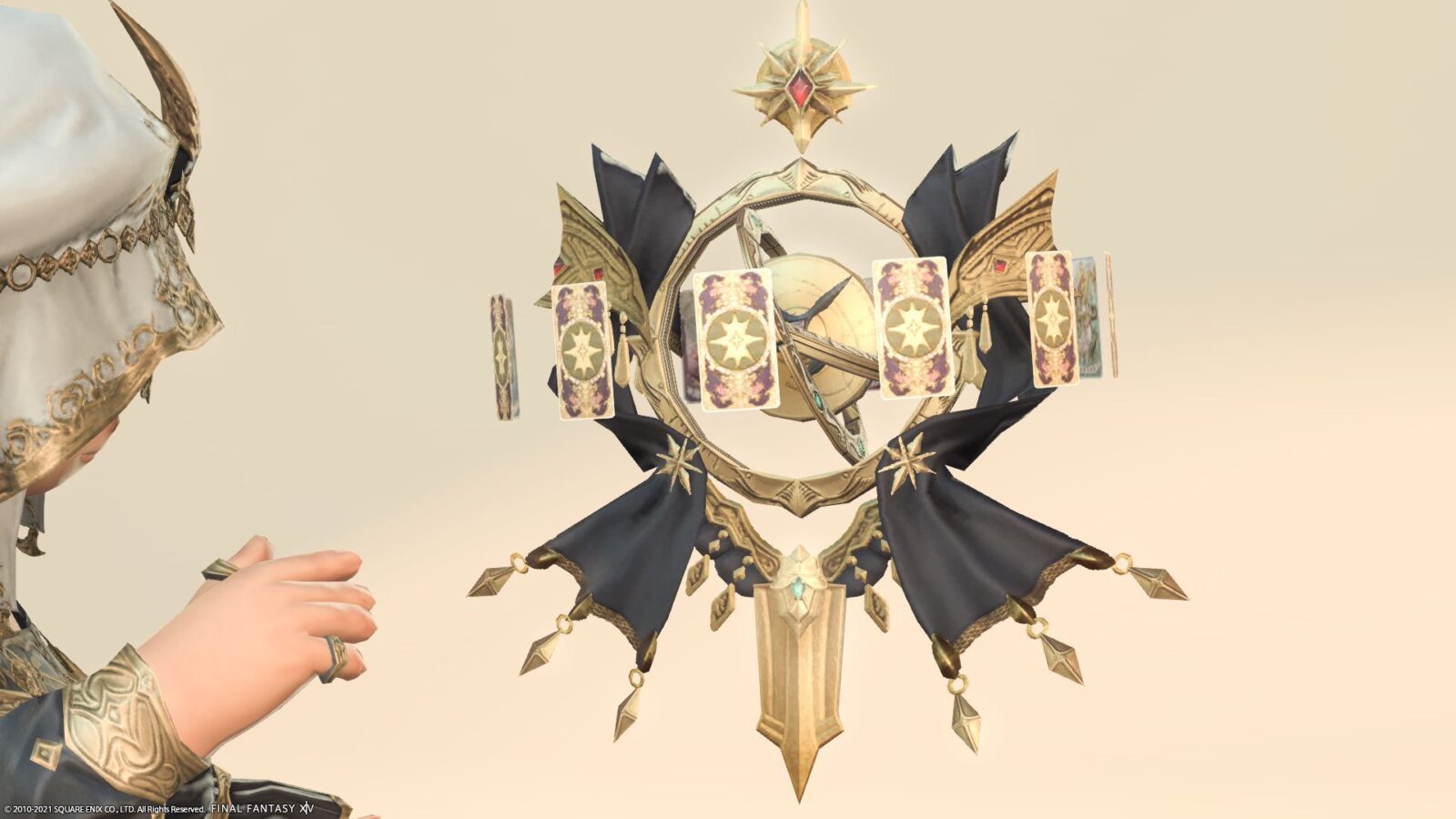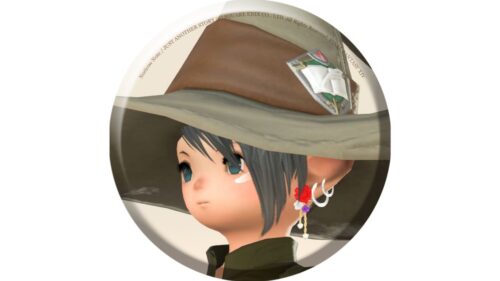 norirow
It's made very finely, isn't it?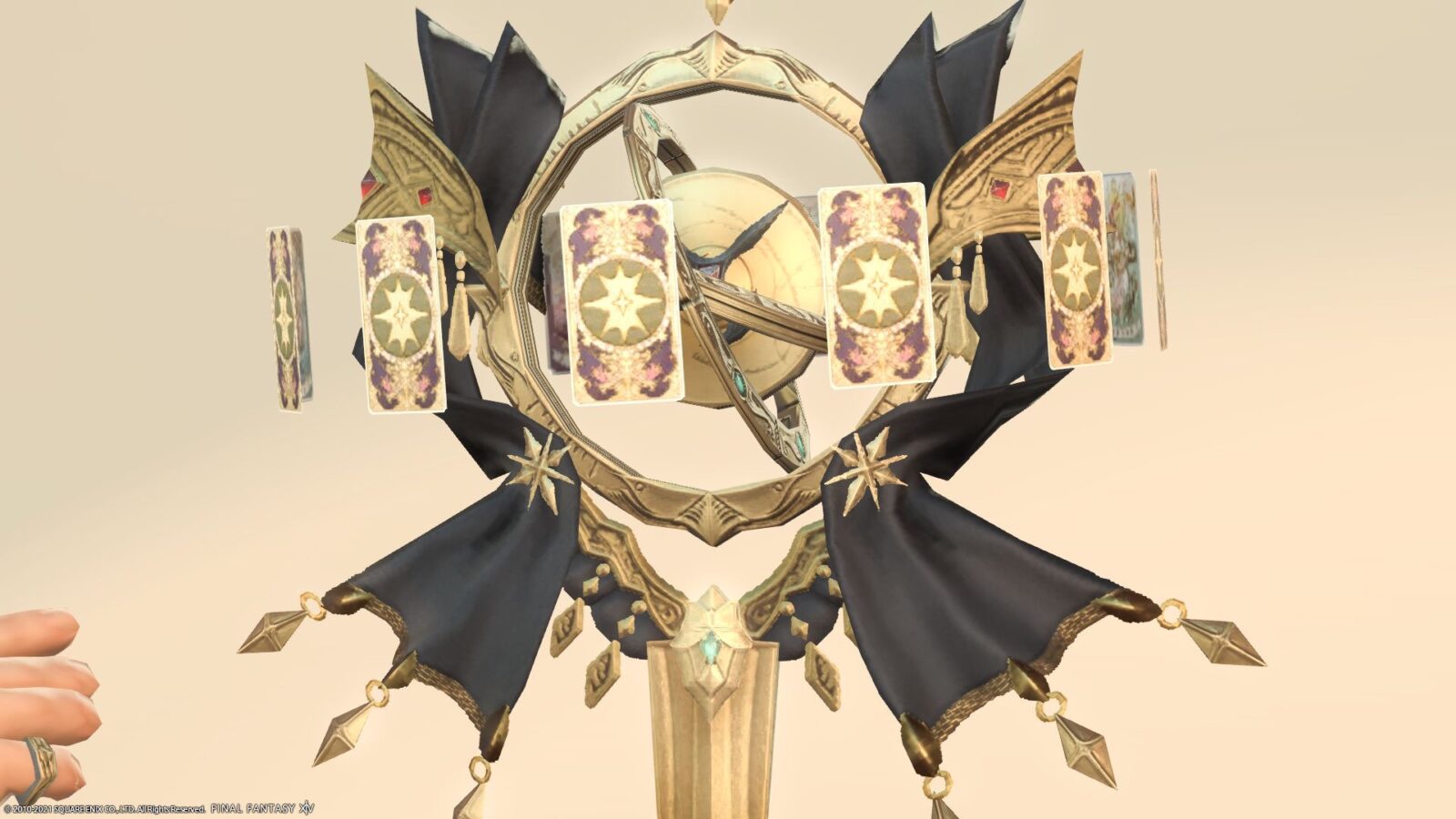 I don't think the photos alone will tell you how the ribbon sways, so be sure to check it out in the video below!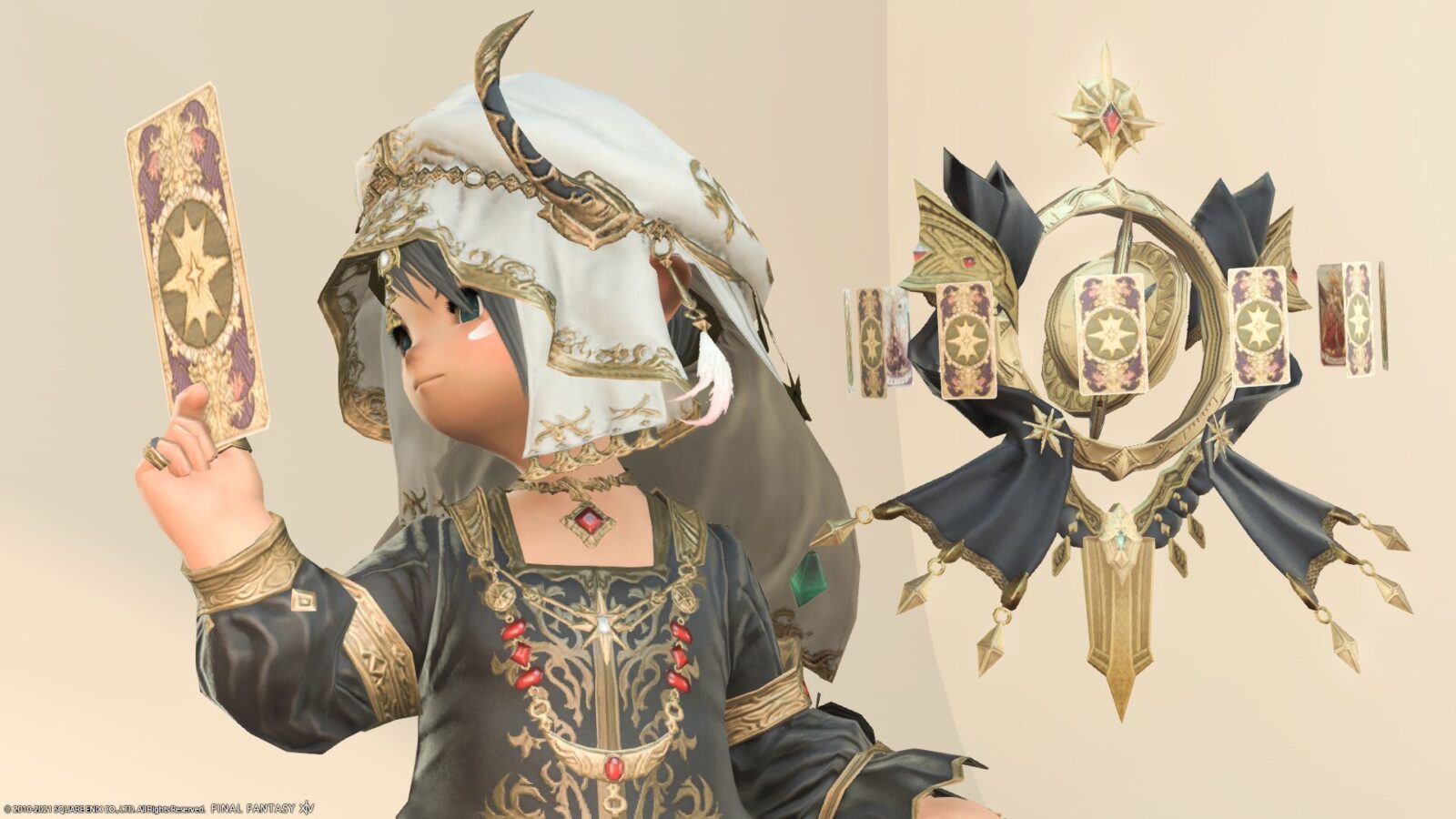 If you look closely at the cards, they are made one by one and are very fashionable.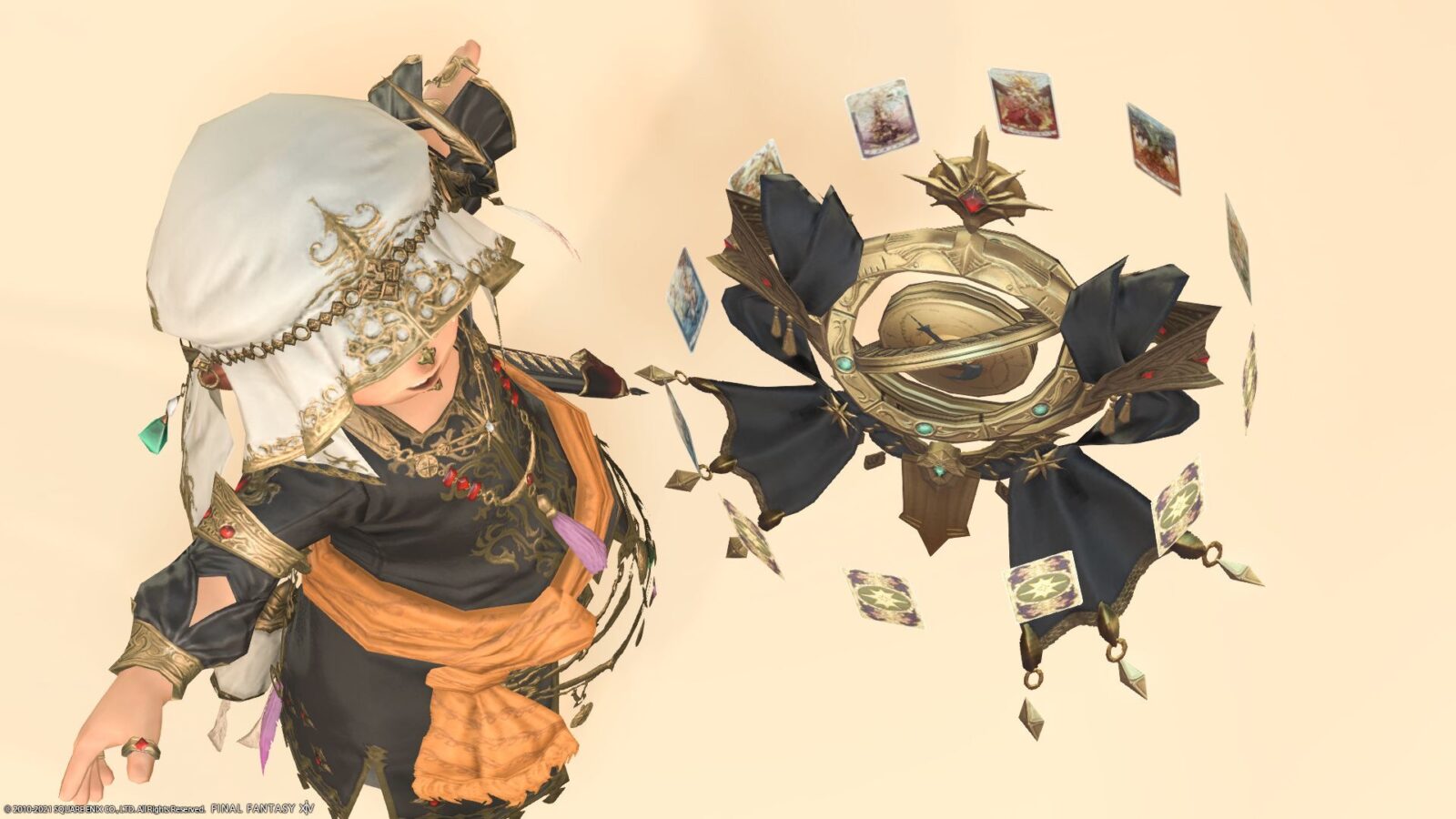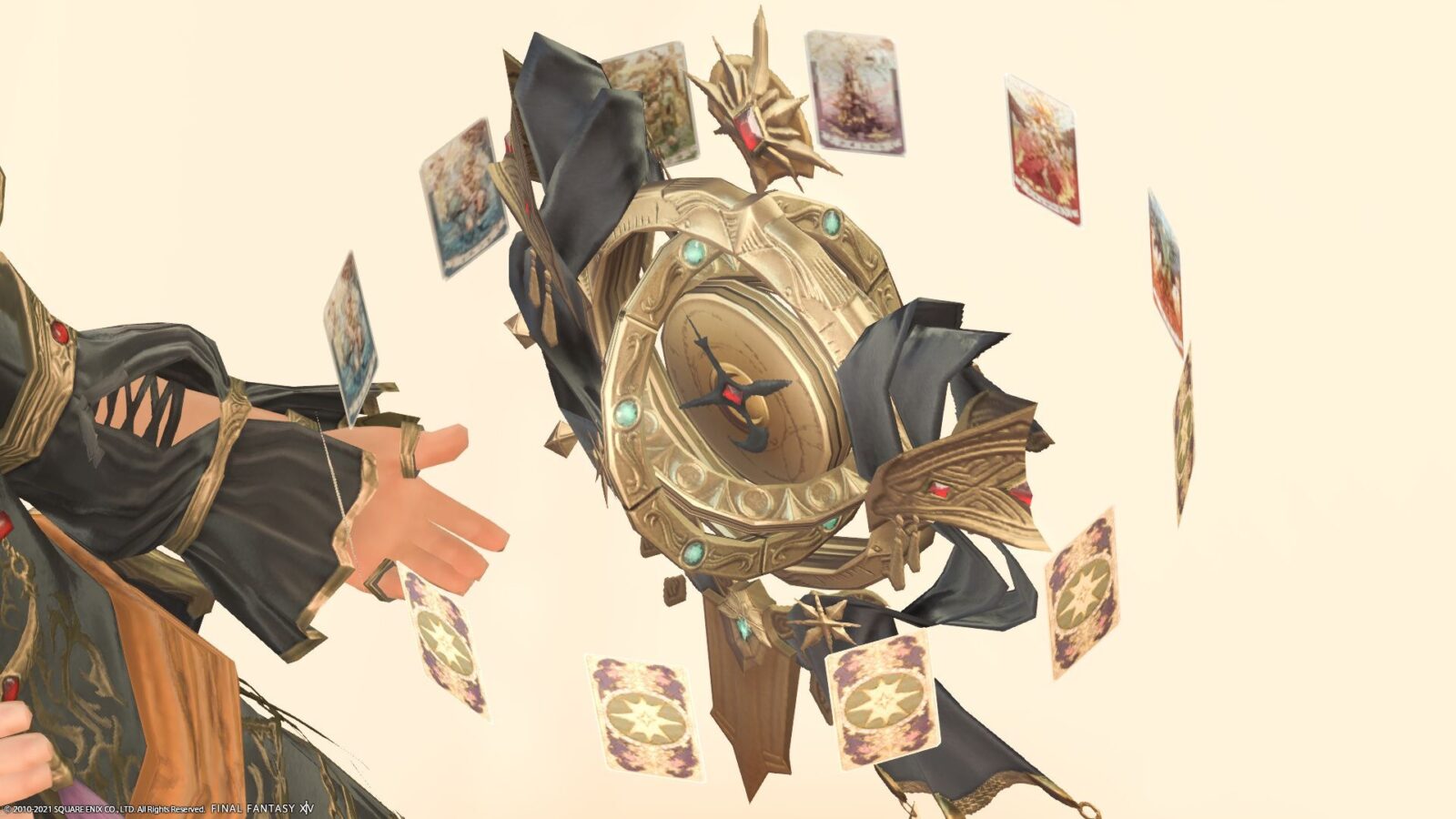 Coupled with the Astrologian's AF3 costume, it is a weapon with a very mysterious image.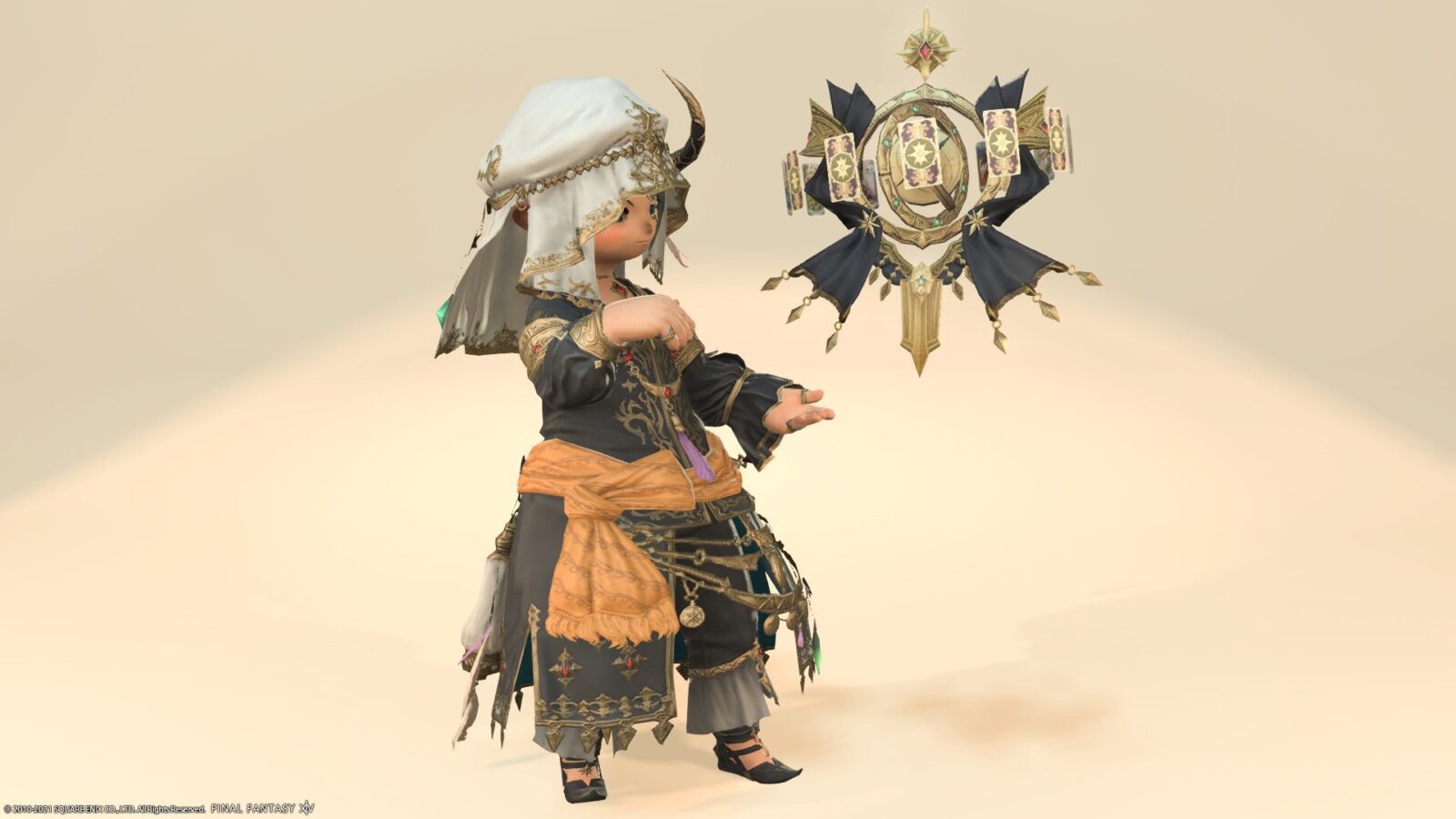 The AF3 weapon "Antiquated Pleiades" can be obtained by clearing the Astrologian's Lv70 Job Quest.
Then, as you evolve with the Eureka Weapon (EW) story, a glowing effect will be added through the first form "Pleiades".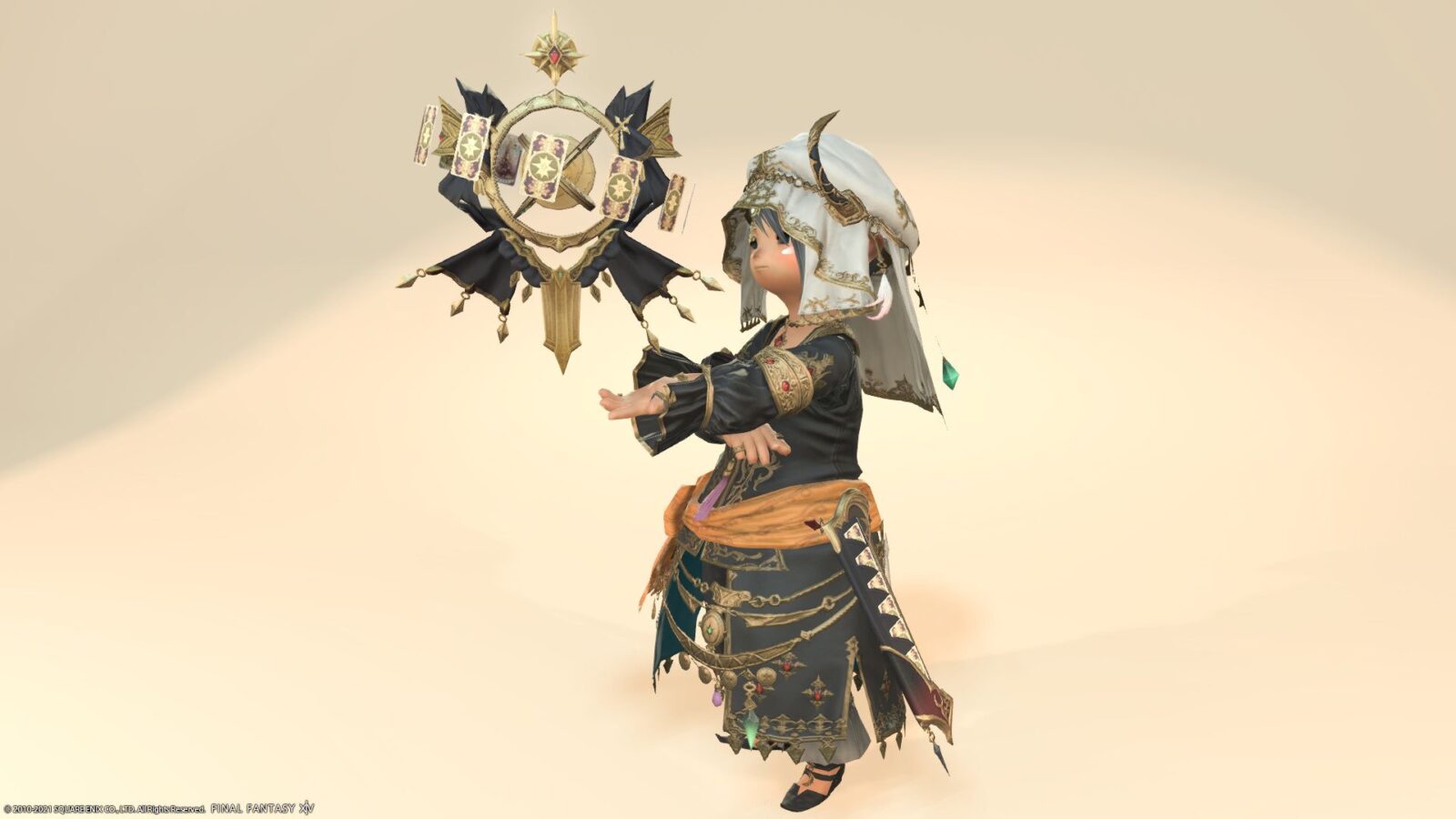 This is a celestial globe that you definitely want to shine.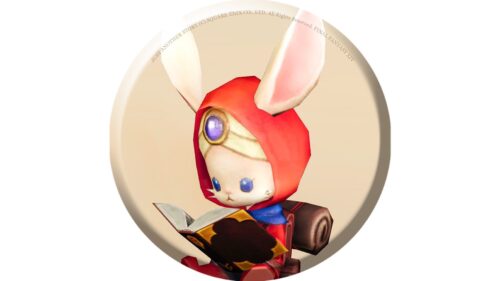 namingway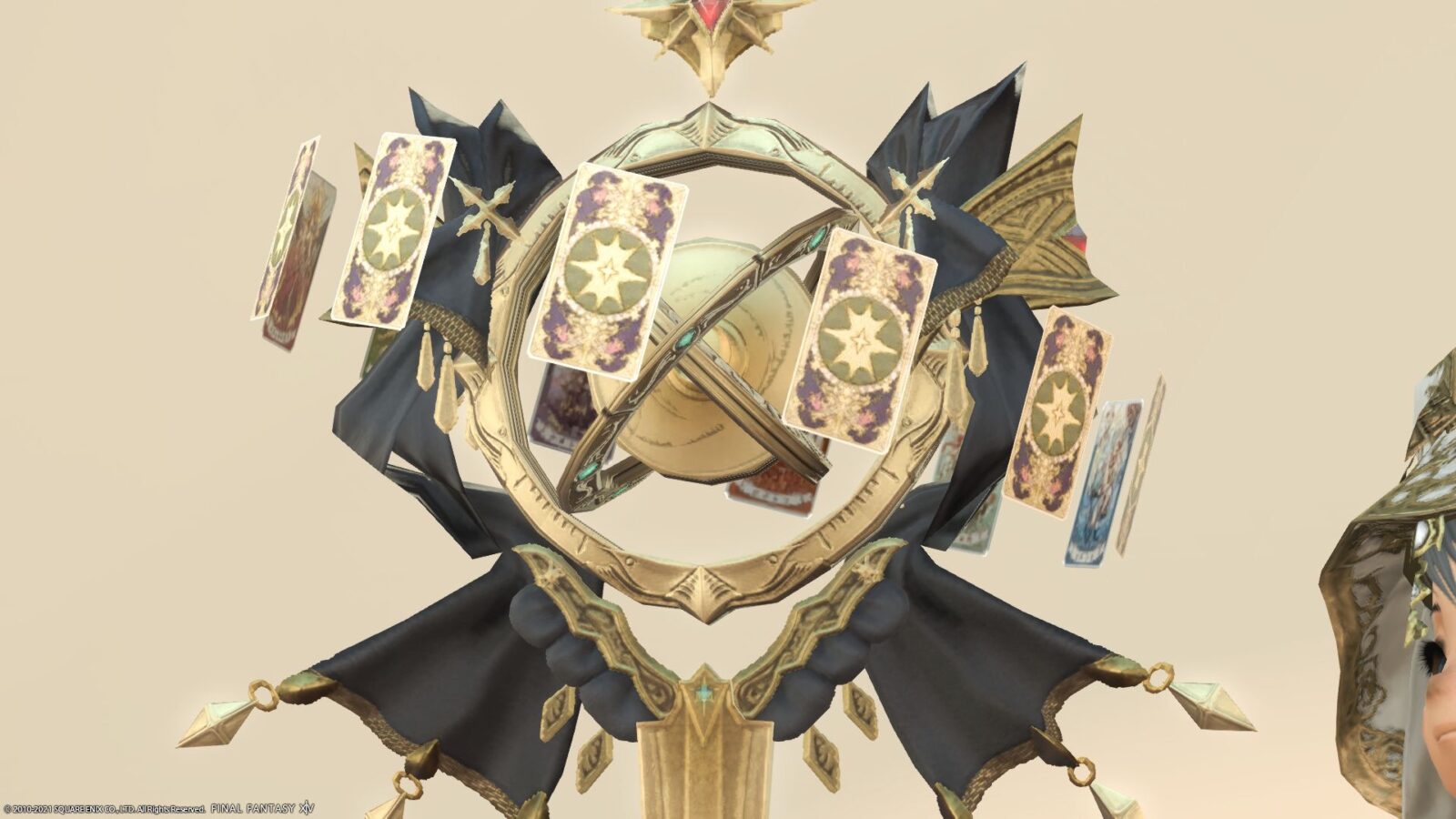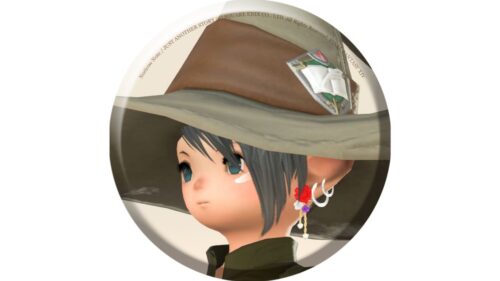 norirow
All the celestial globes are fashionable and I admire them ♪ I wonder if I should practice as an Astrologian …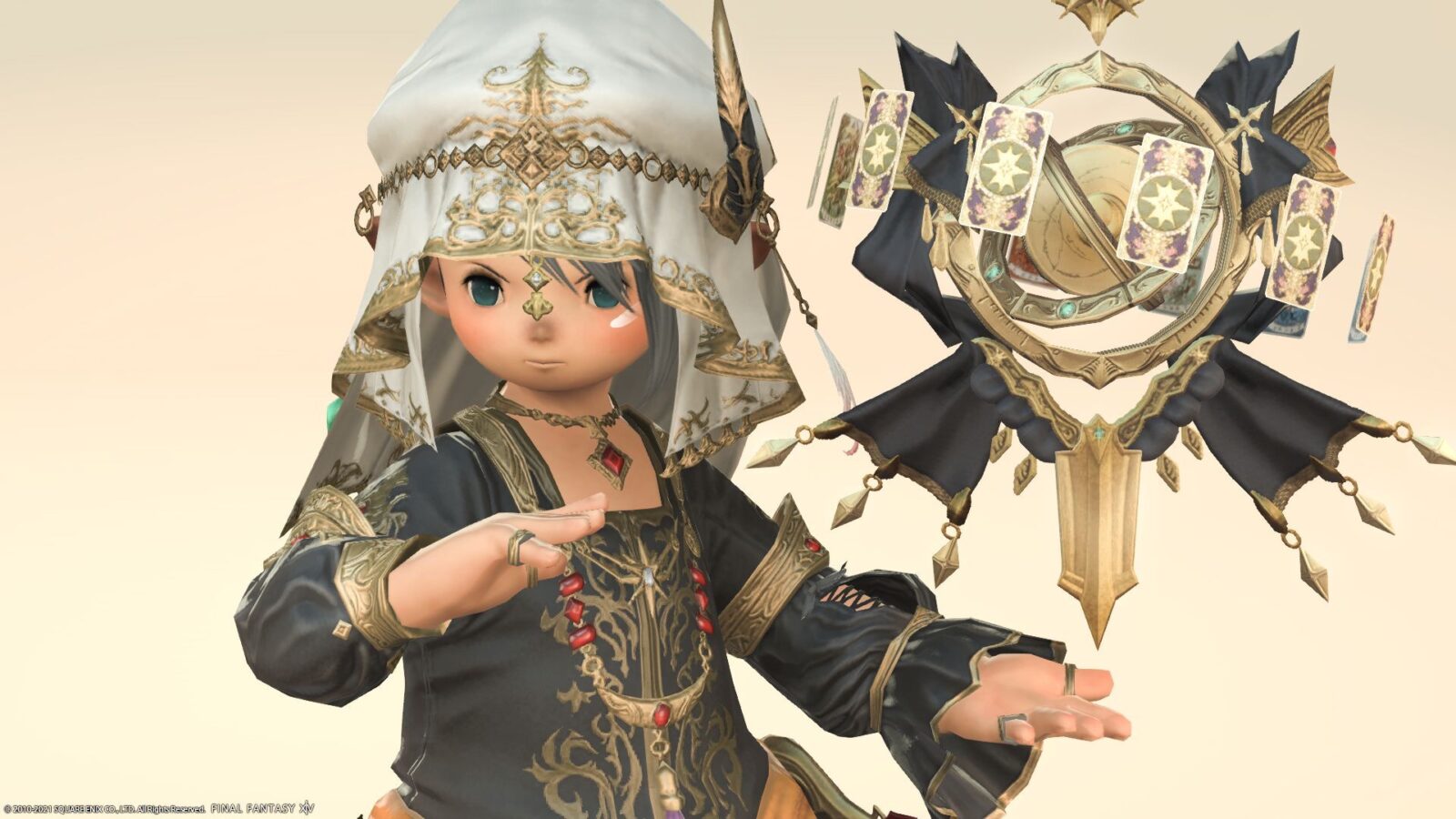 So, it was a record of the Astrologian's AF3 weapon "Antiquated Pleiades" and the first form of Eureka Weapon (EW) "Pleiades".
▼ Check out the video to see how the black ribbon sways and rotates!
Related records
Astrologian historical AF weapons