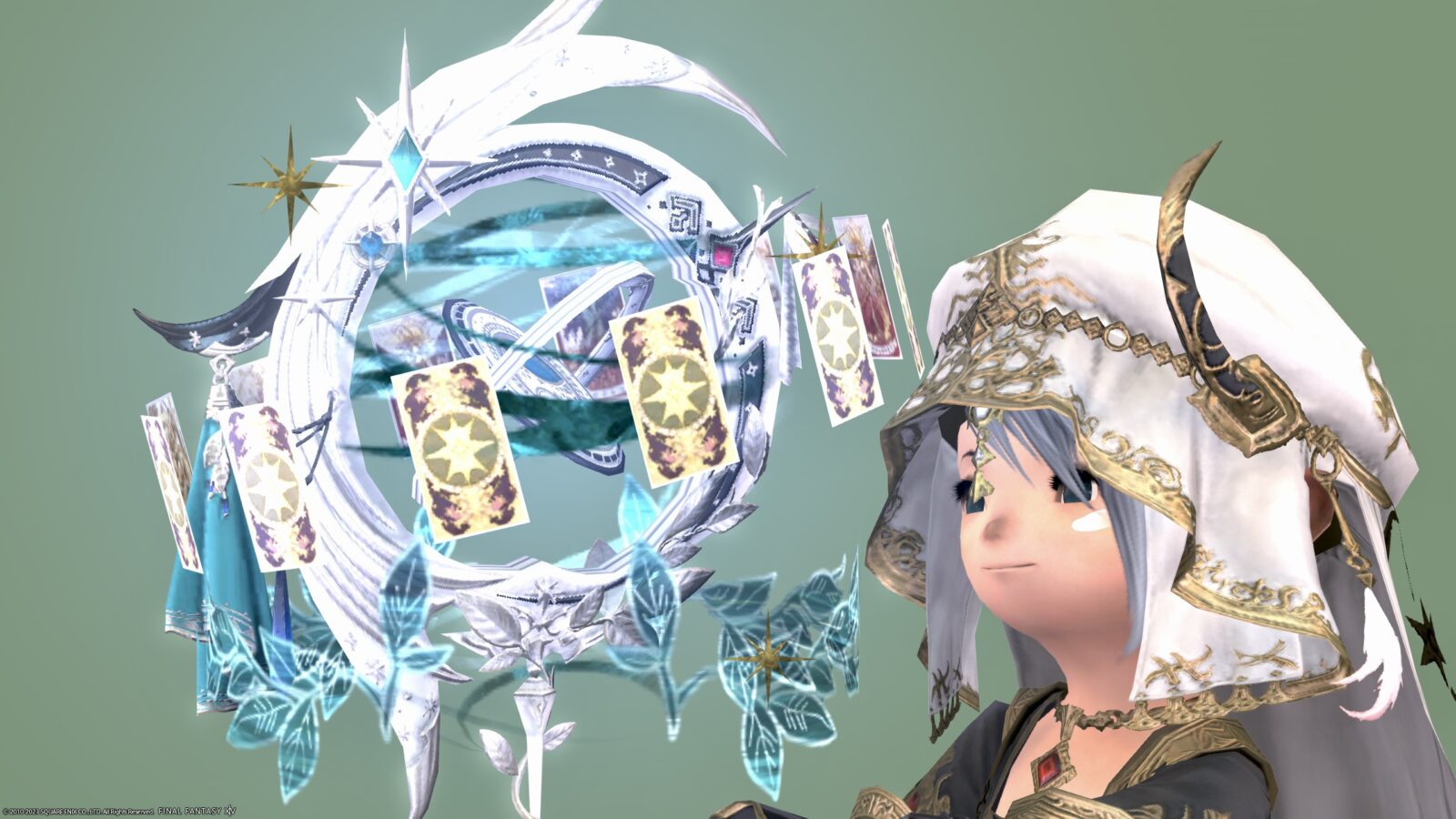 This is the record of the Astrologian's Manderville Weapon (MW) Second Form, Amazing Manderville Torquetum.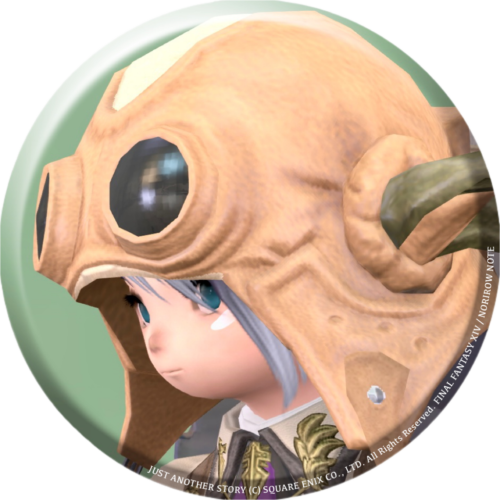 norirow
Oh, it became my favorite color♪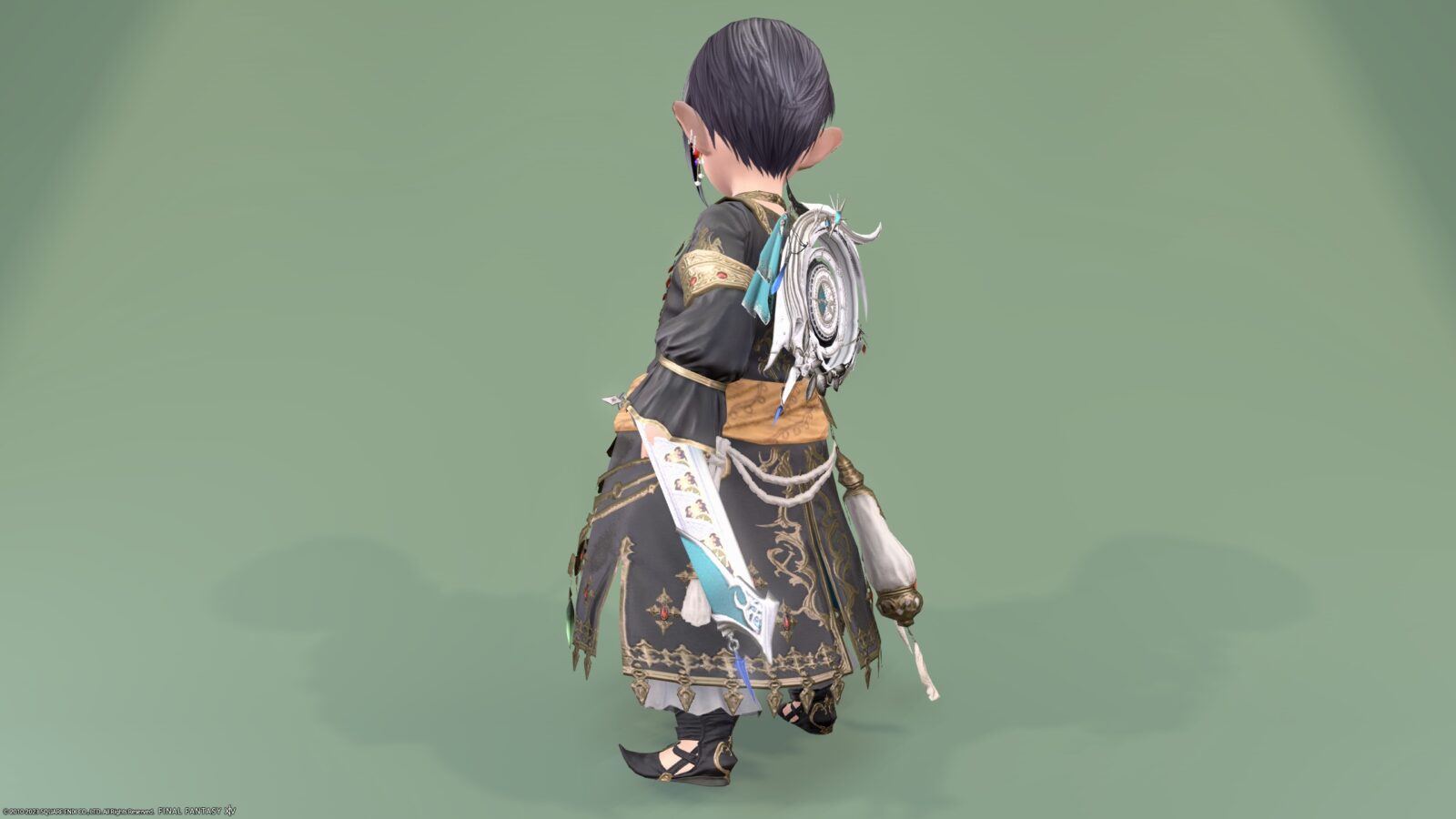 The first stage was black x gold x purple, but it evolved into white x silver x green.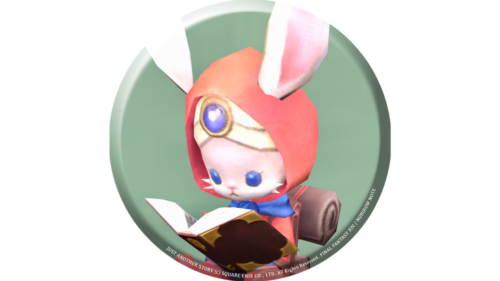 namingway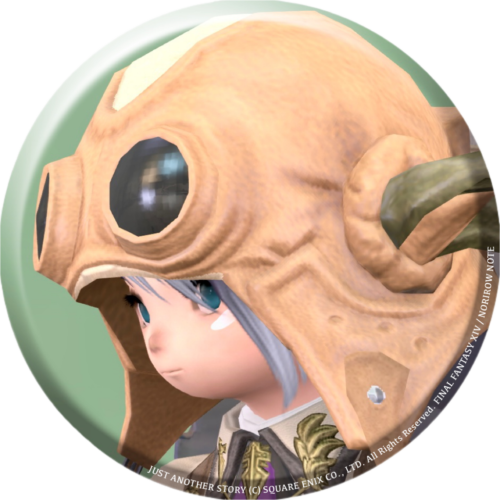 norirow
I love green so I'm happy!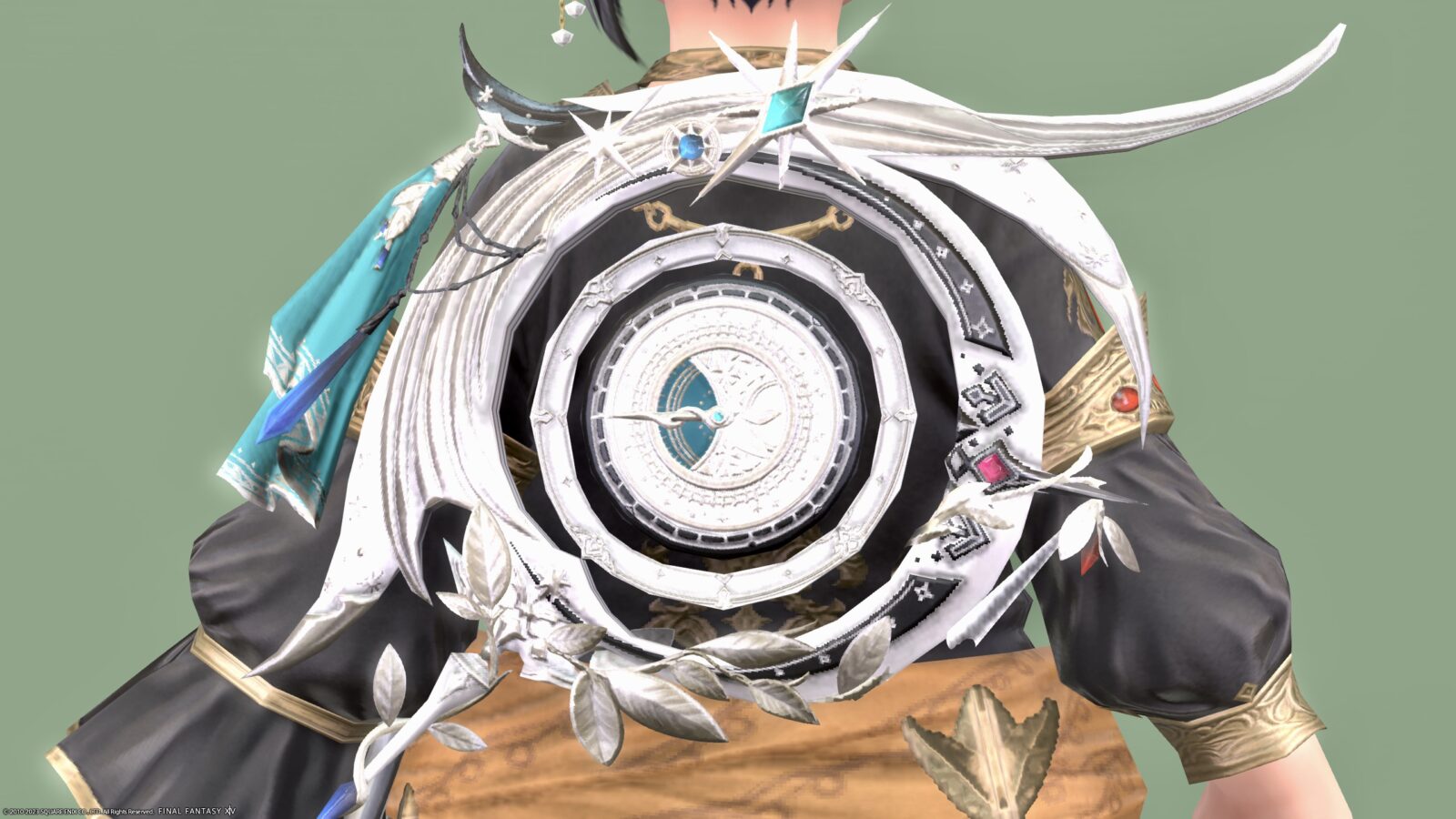 A cute celestial globe with a green scarf. The card holder also has a nice green accent color.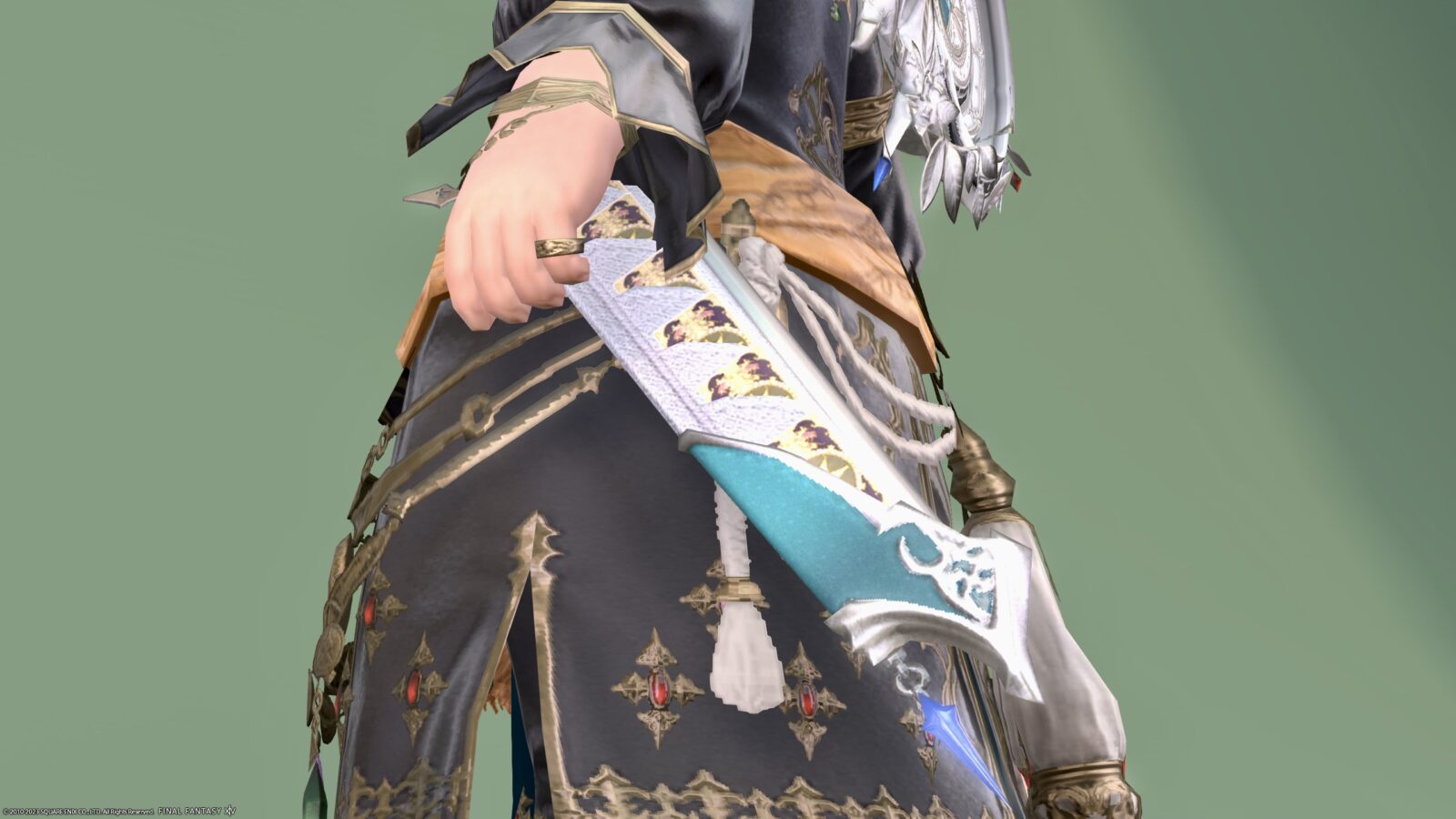 And when you set it up, a glowing effect will appear!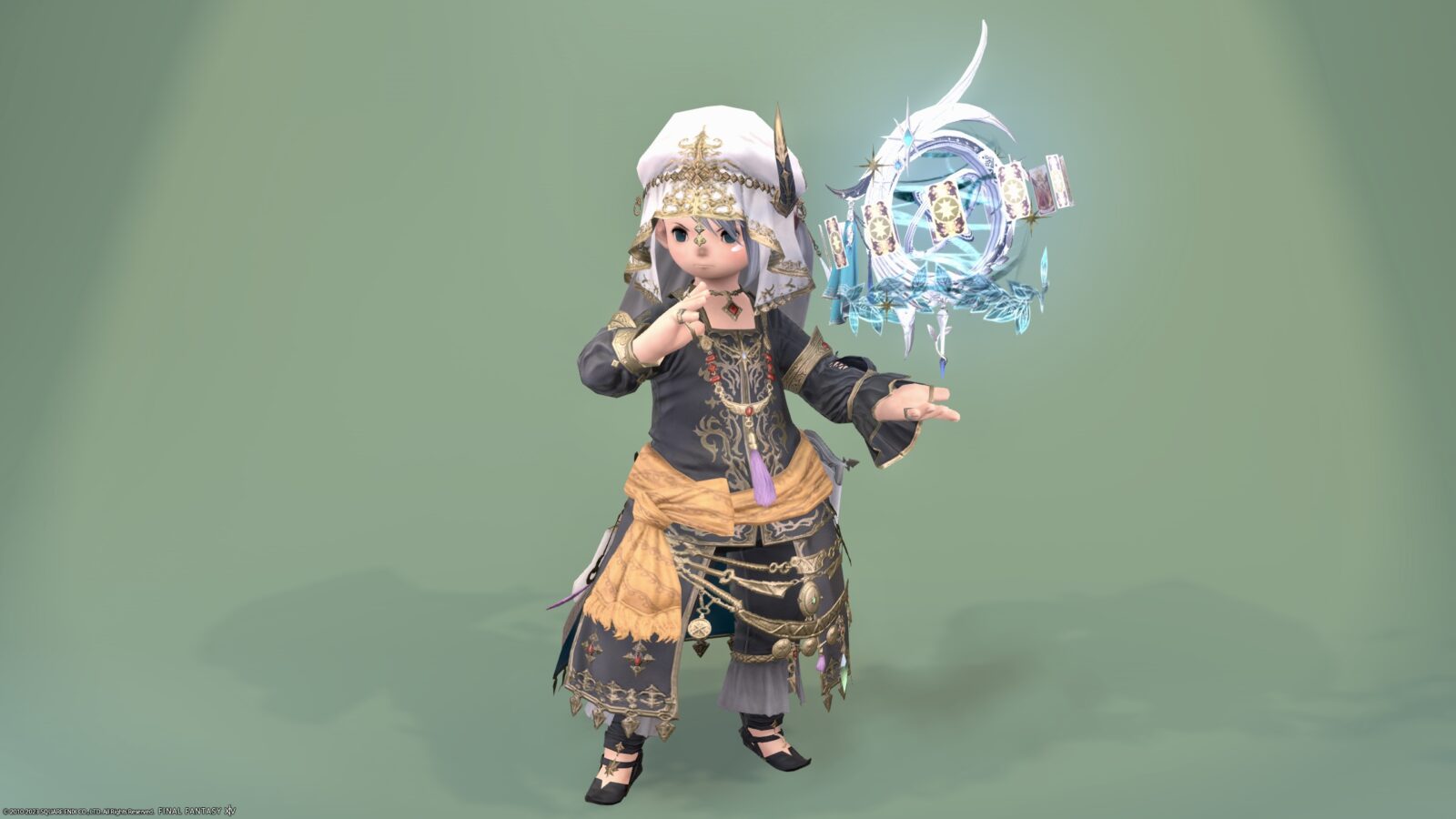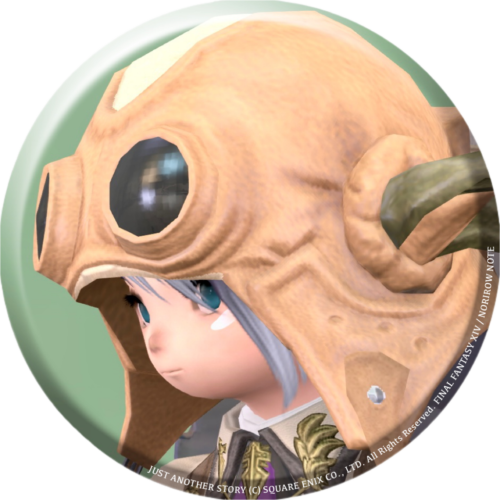 norirow
Oooh, this is so beautiful!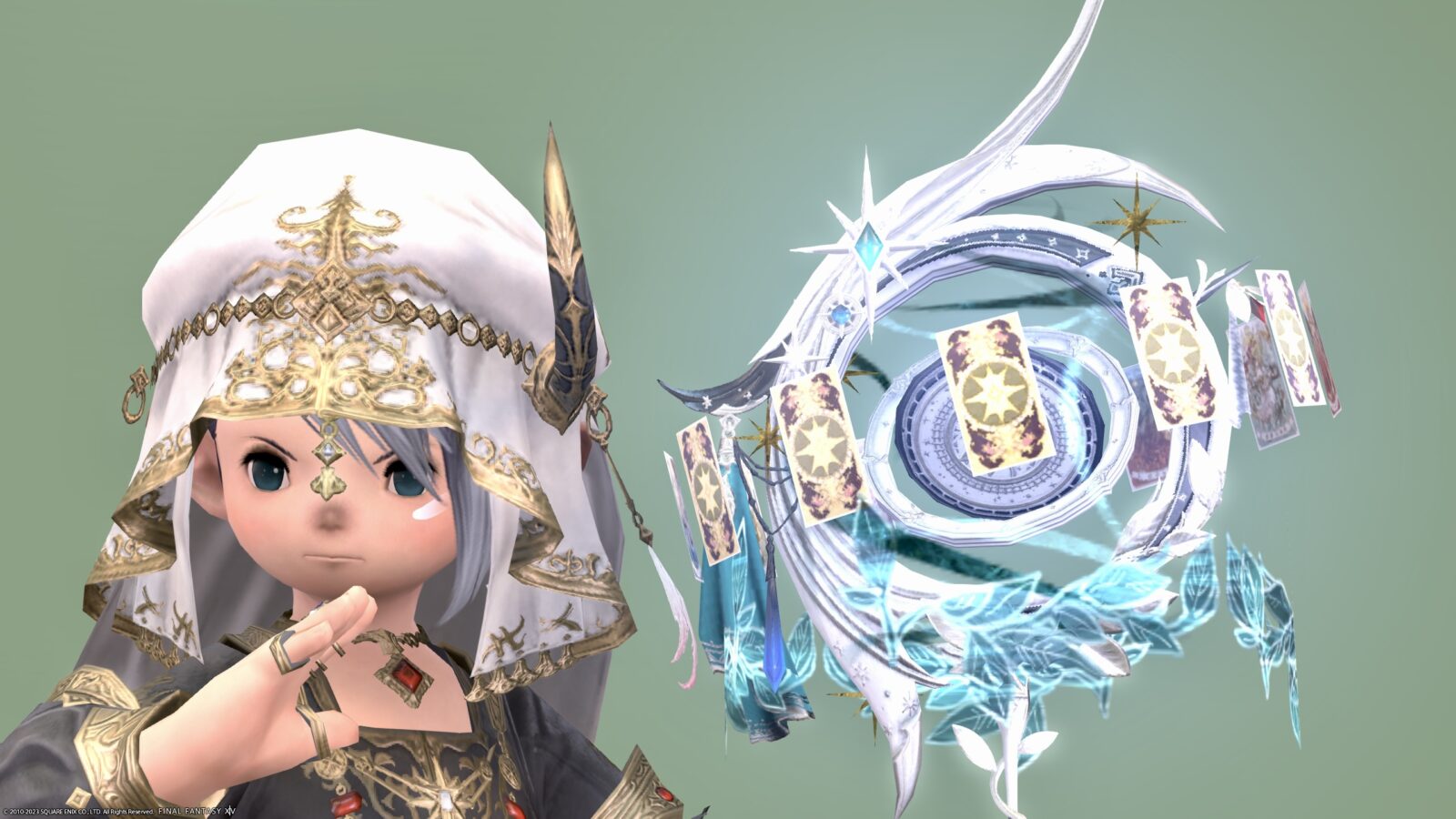 The green effect is spinning around.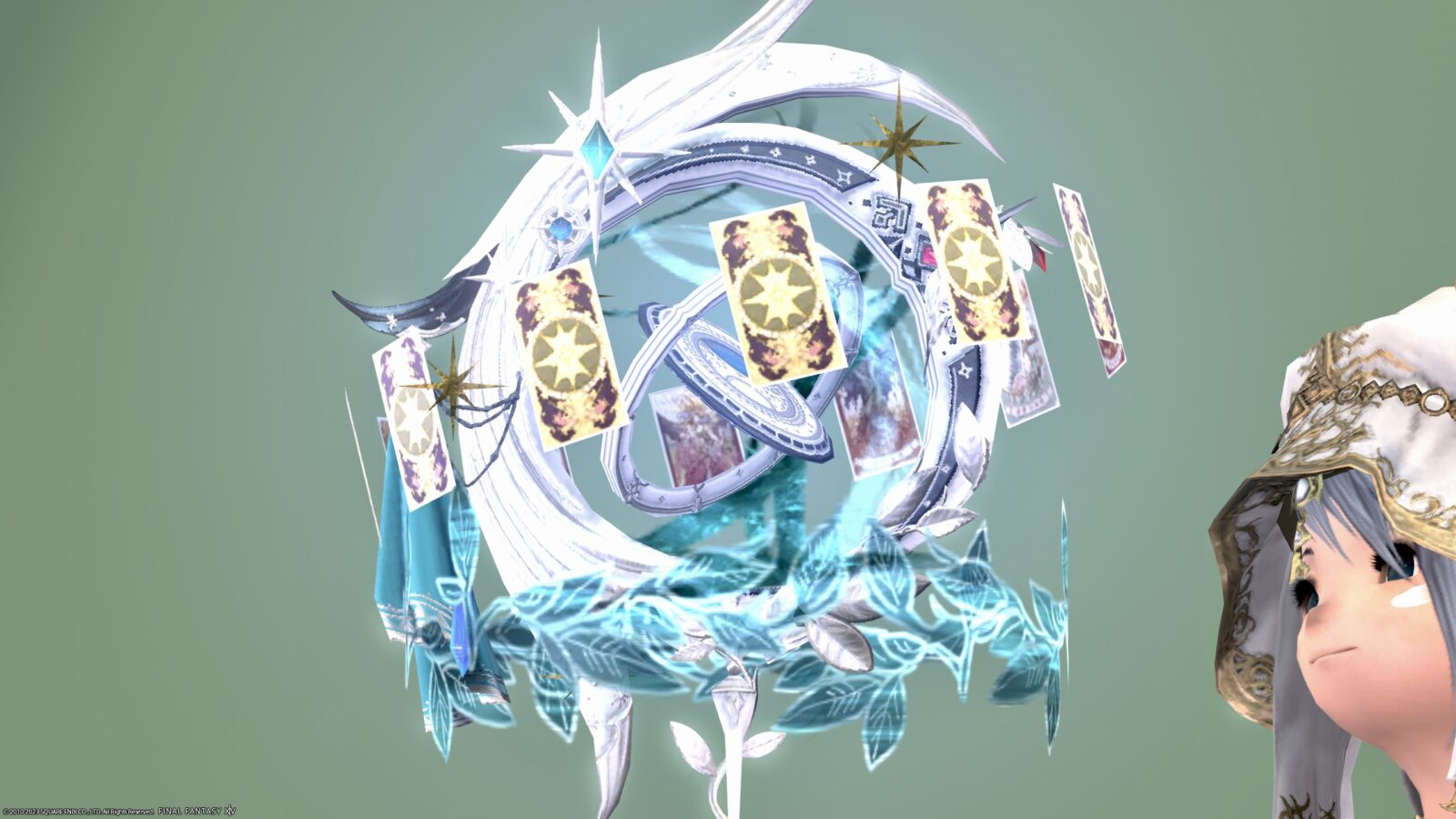 A crown of leaves floats at the bottom.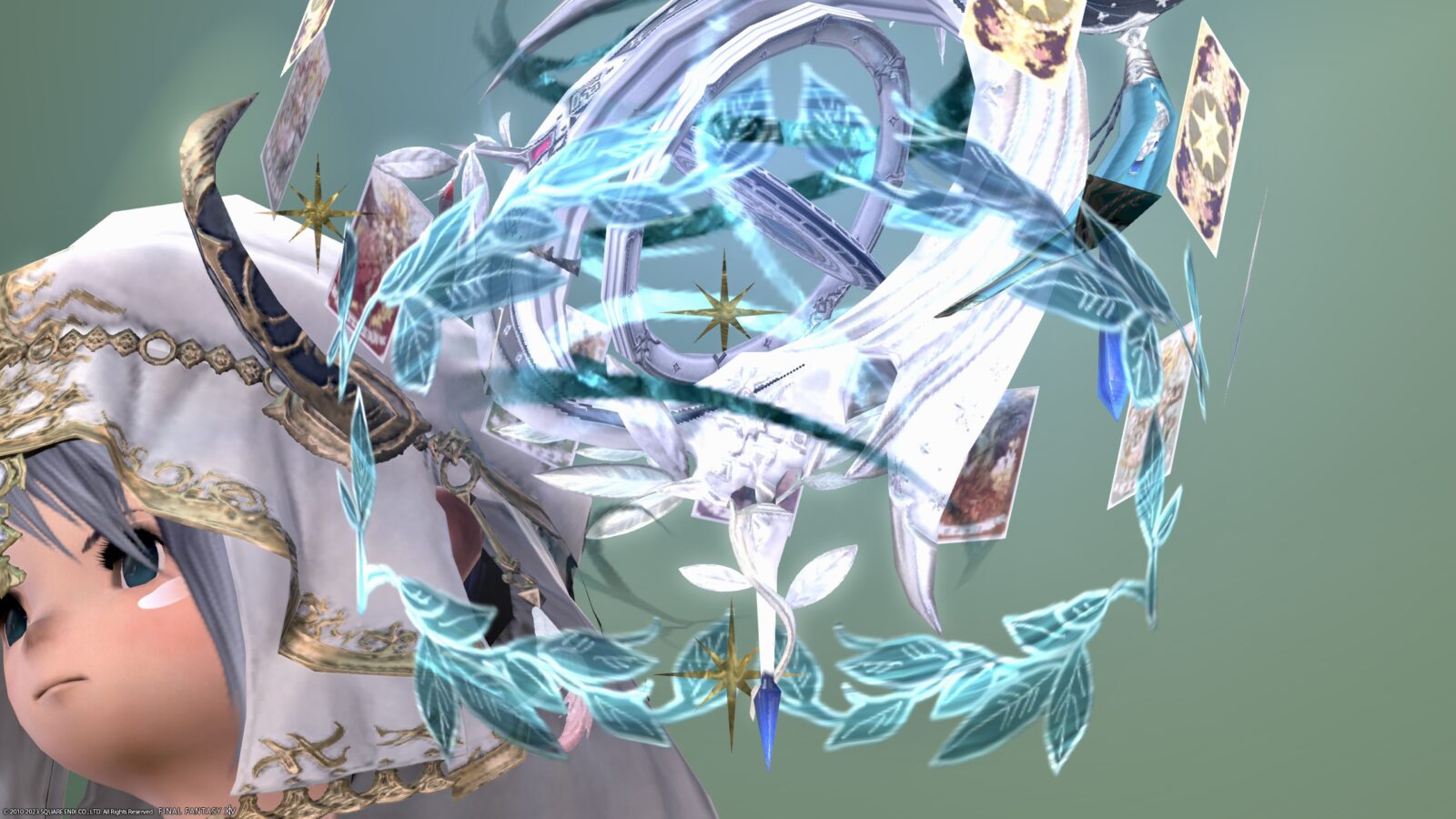 Also, it's a little hard to see in the picture, but the gold star effect is also flying.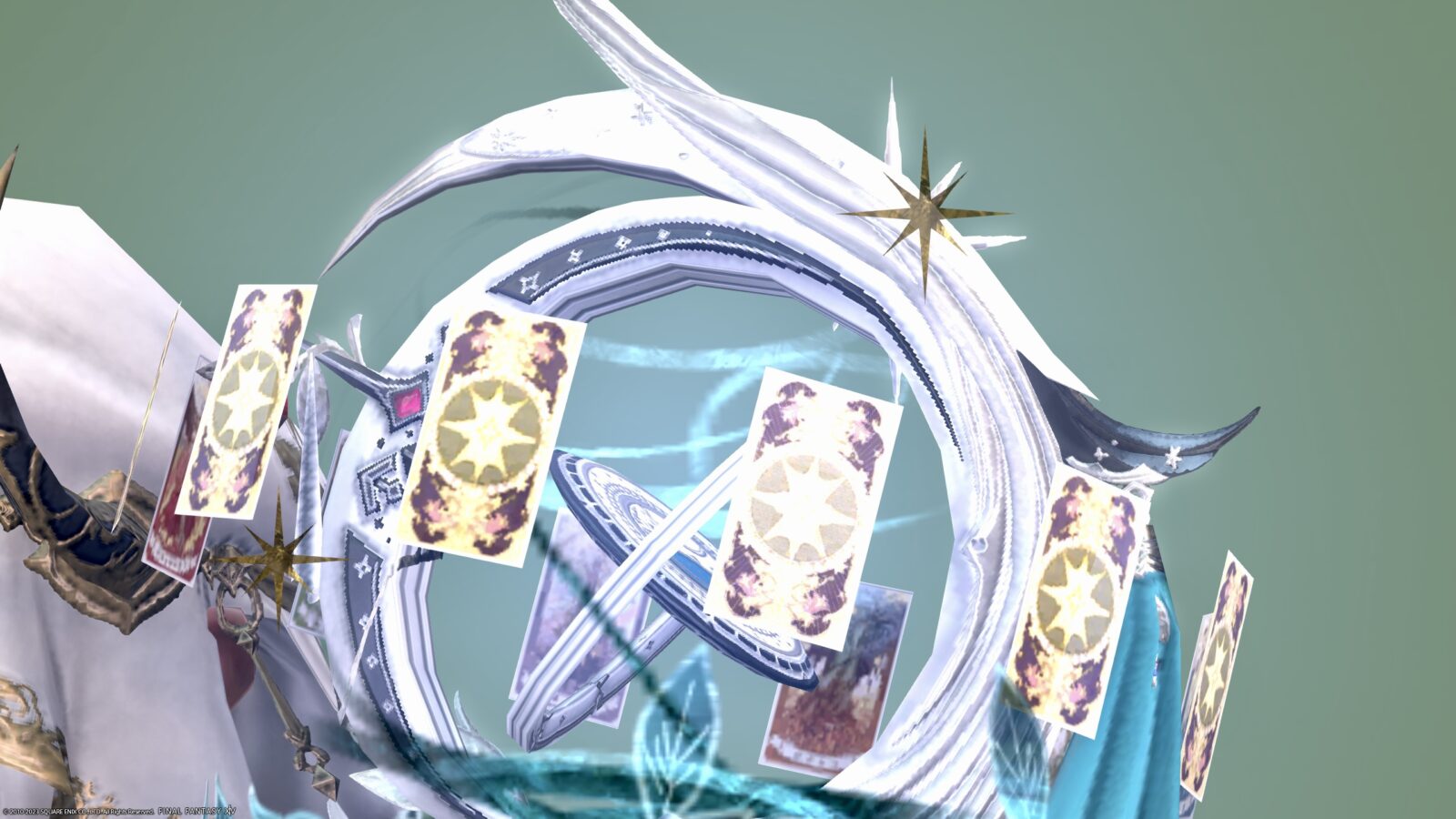 White is the base color, so the green effect shines very well and is beautiful.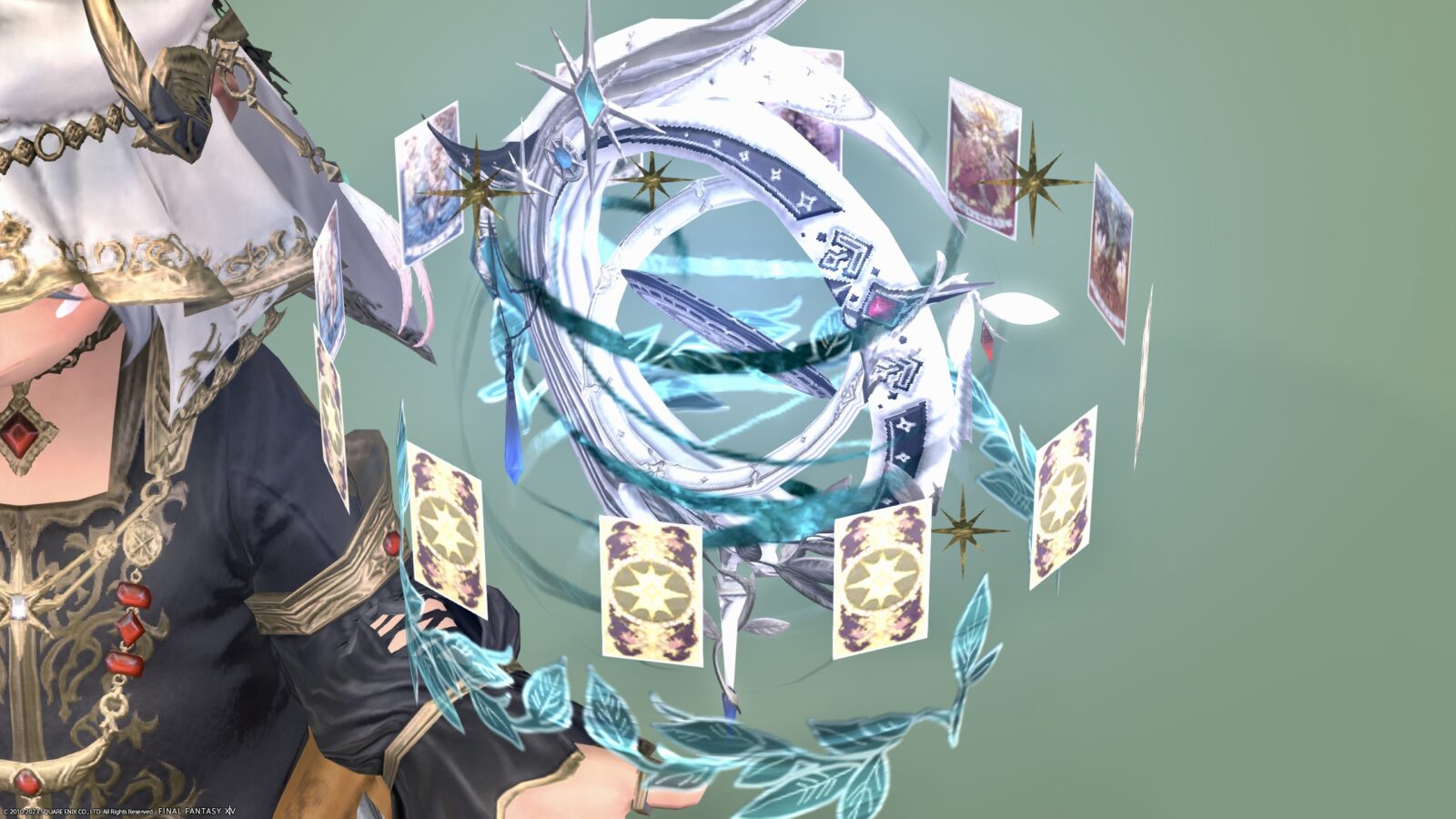 Round and round……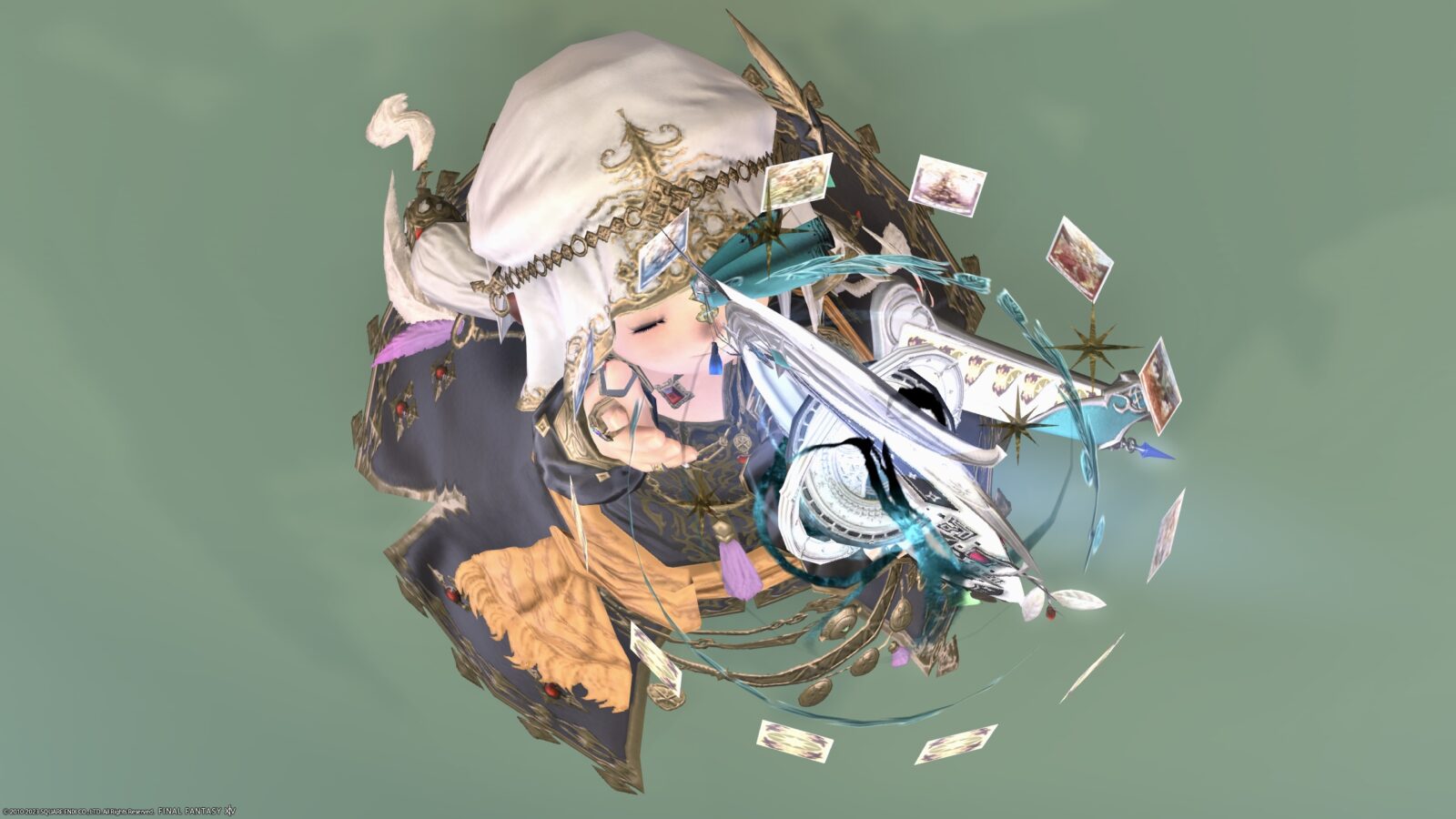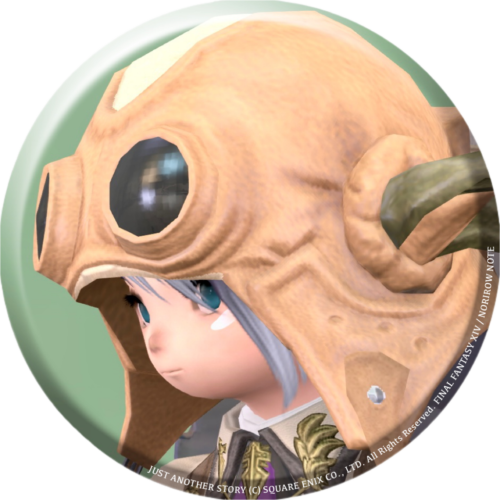 norirow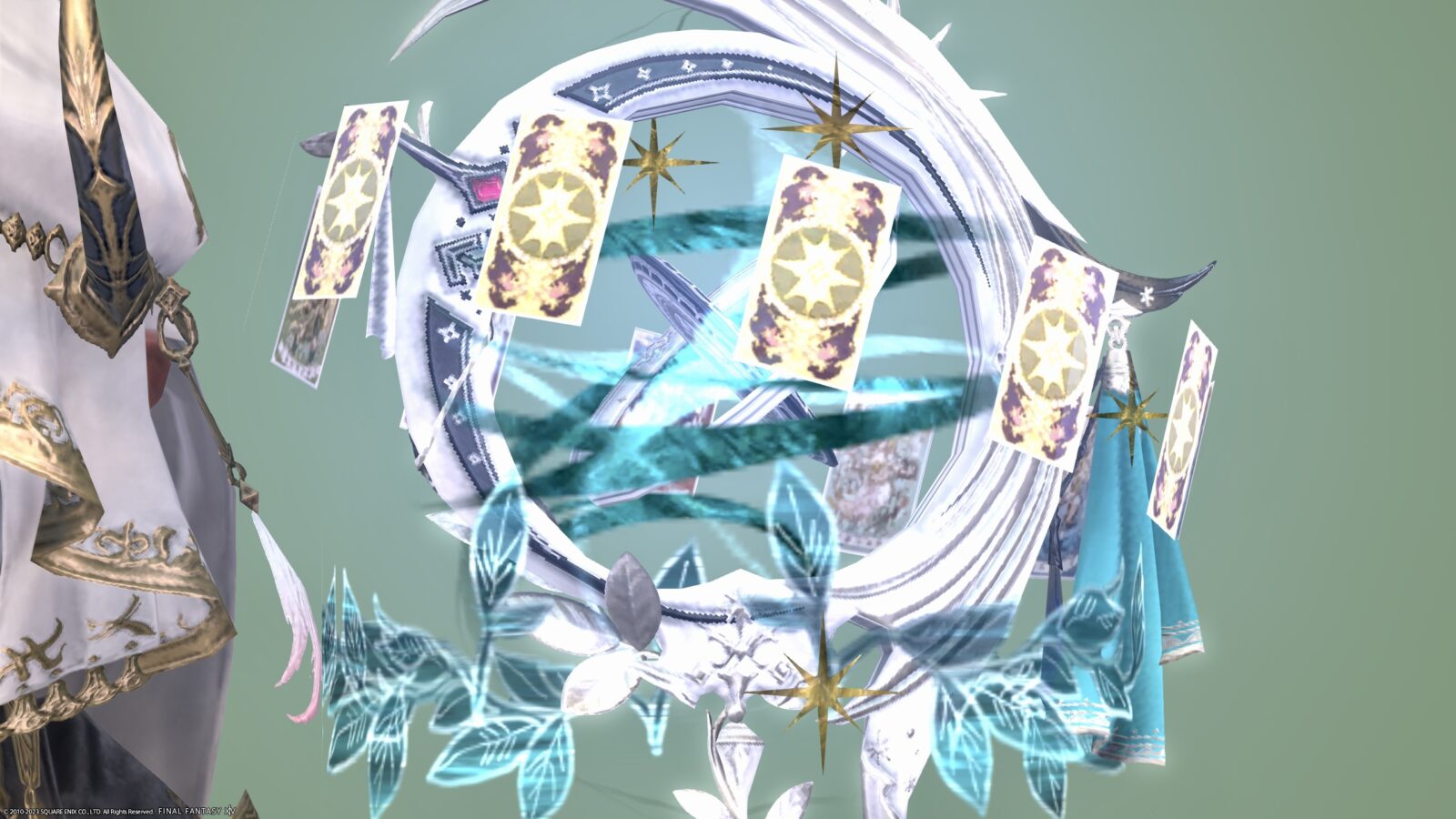 I don't think you can get a sense of the glowing effect from just a photo, so be sure to check it out in the video below!
Dyed pattern
The whole remains white, and the parts and the scarf are dyed.
Original Color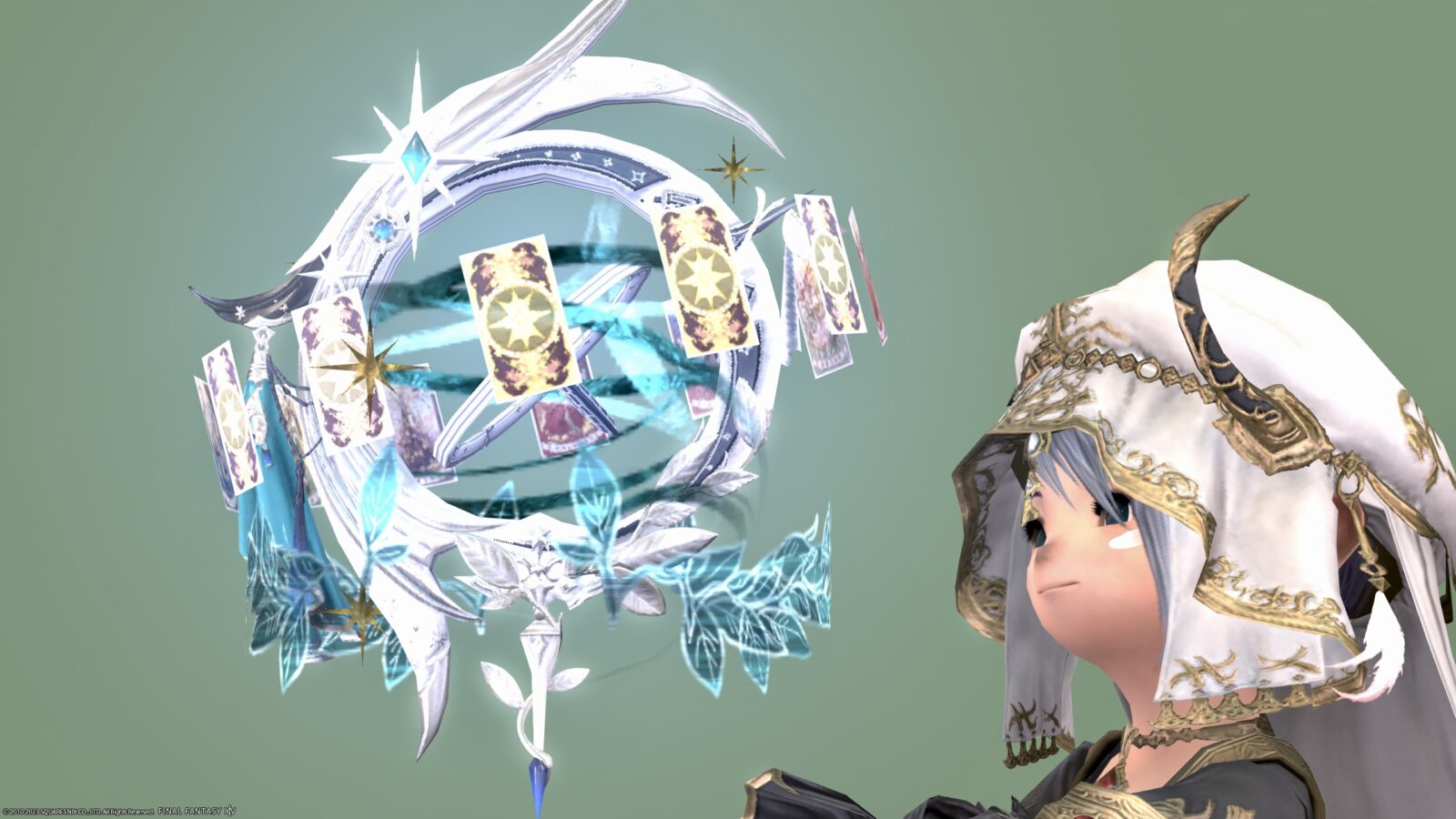 Snow White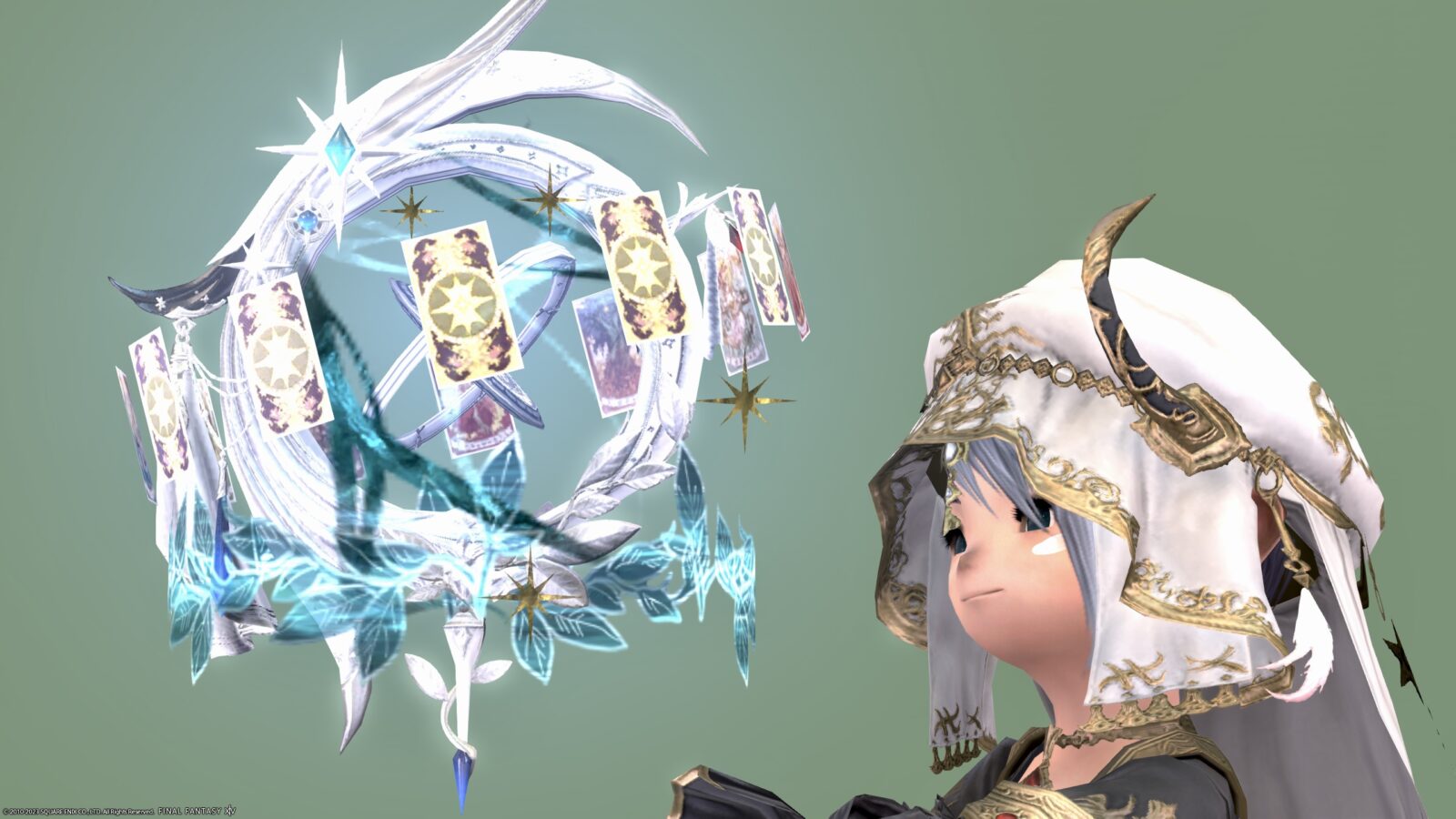 Soot Black
Dalamud Red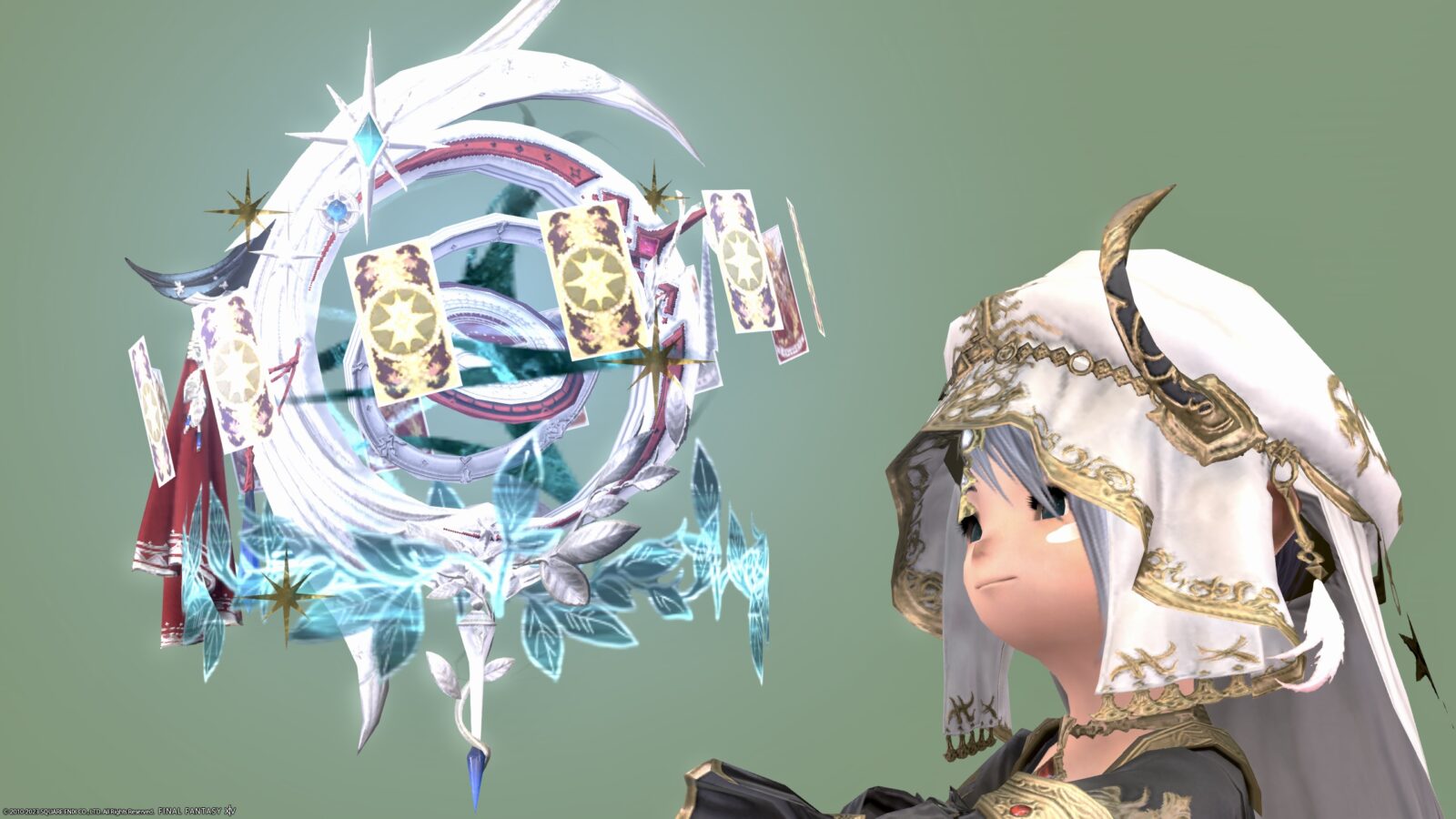 Honey Yellow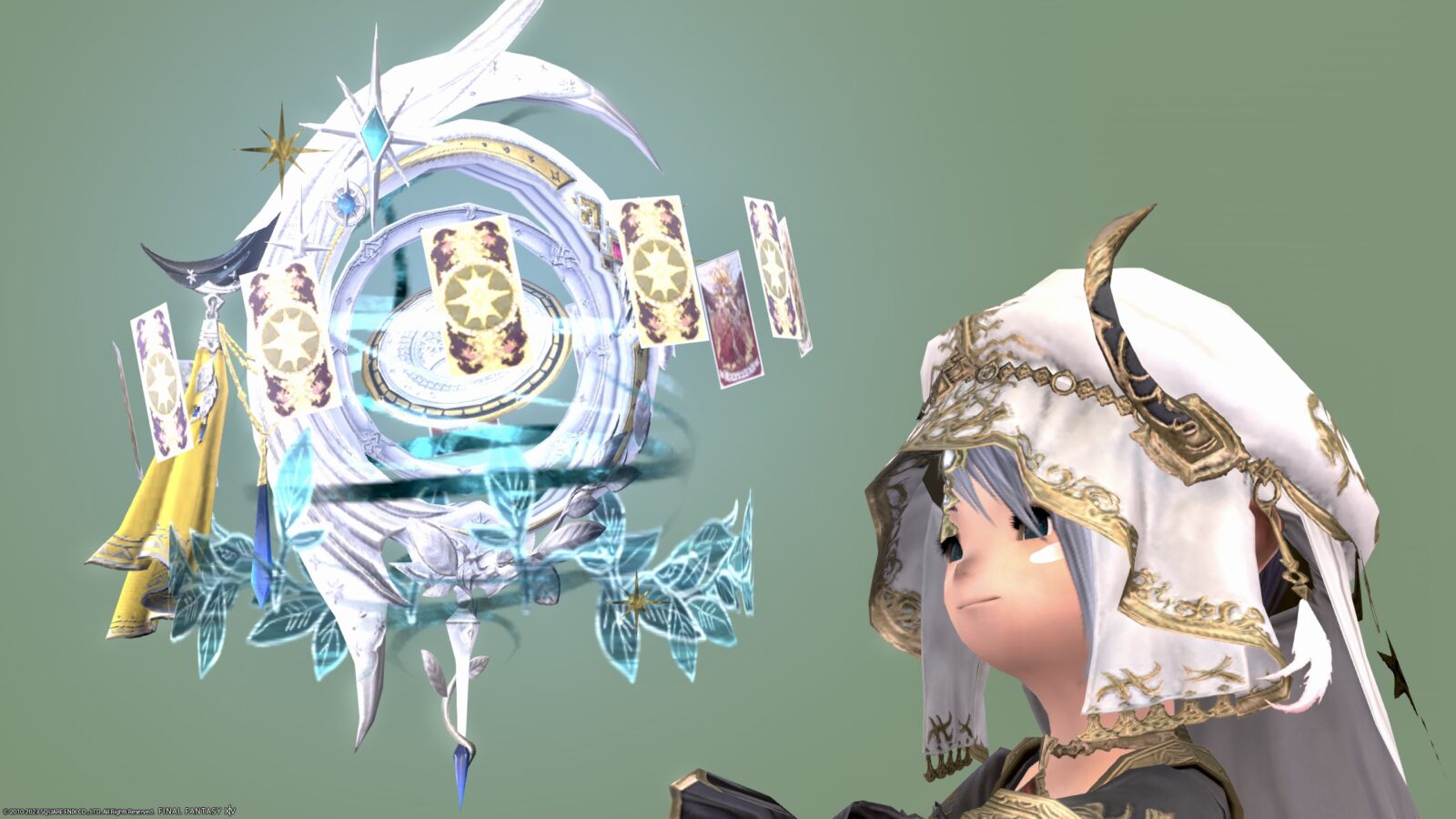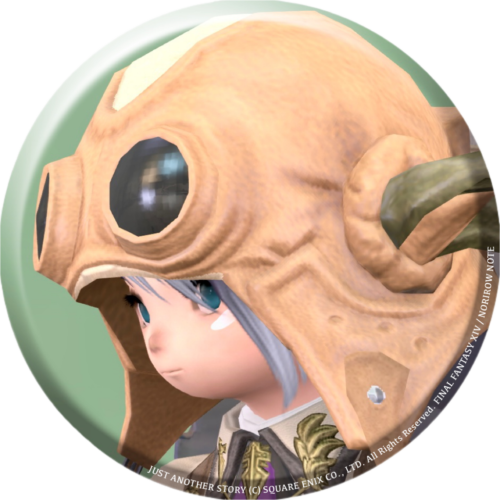 norirow
This might be my favorite celestial globe so far!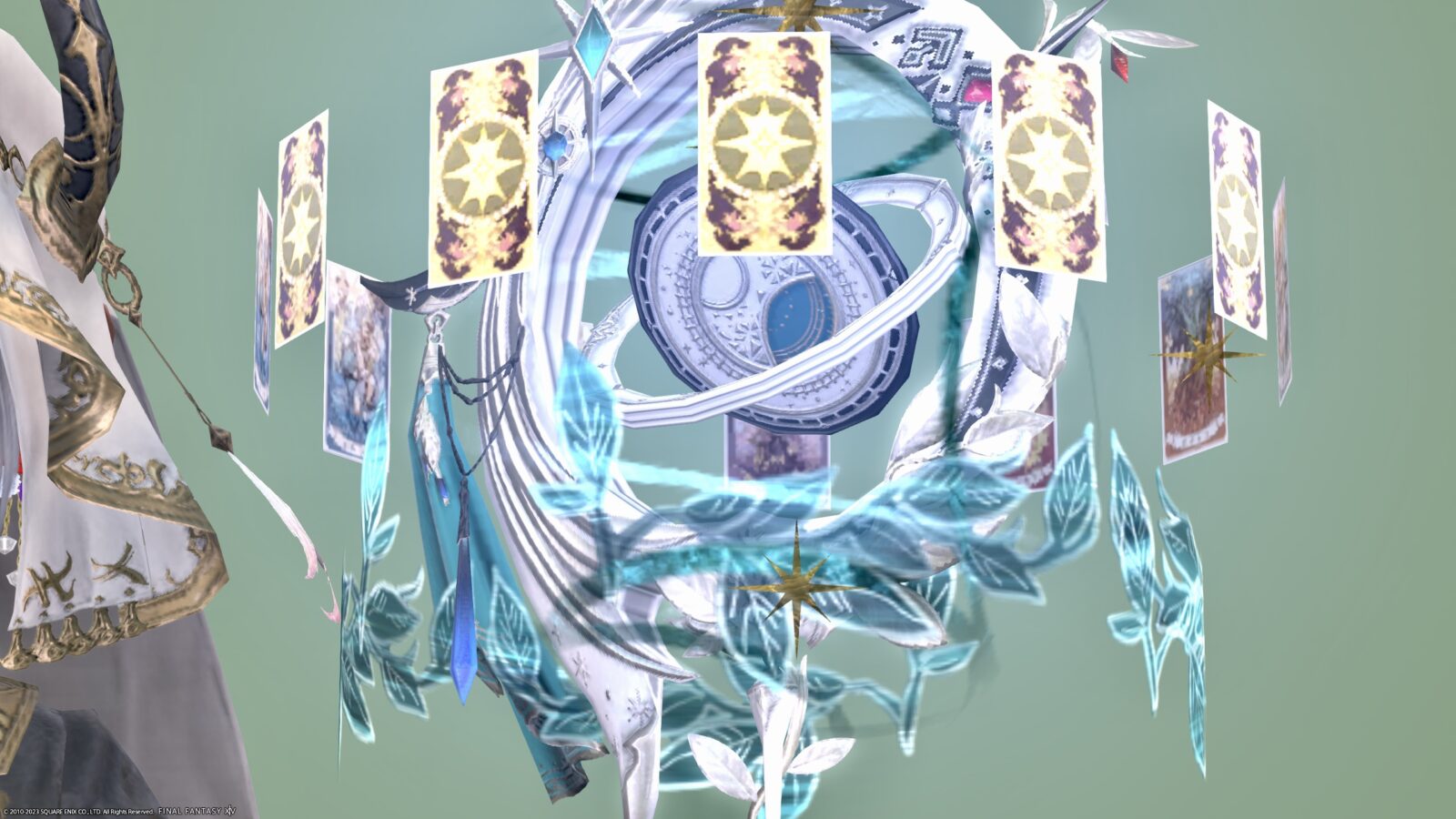 Then you have to practice being an Astrologian. (Because you can't use it at all.)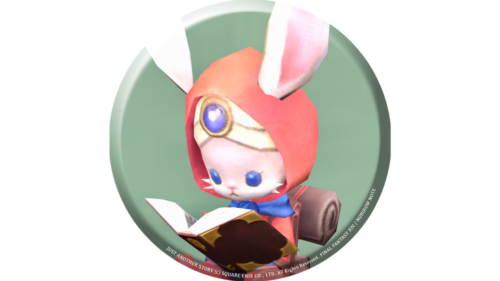 namingway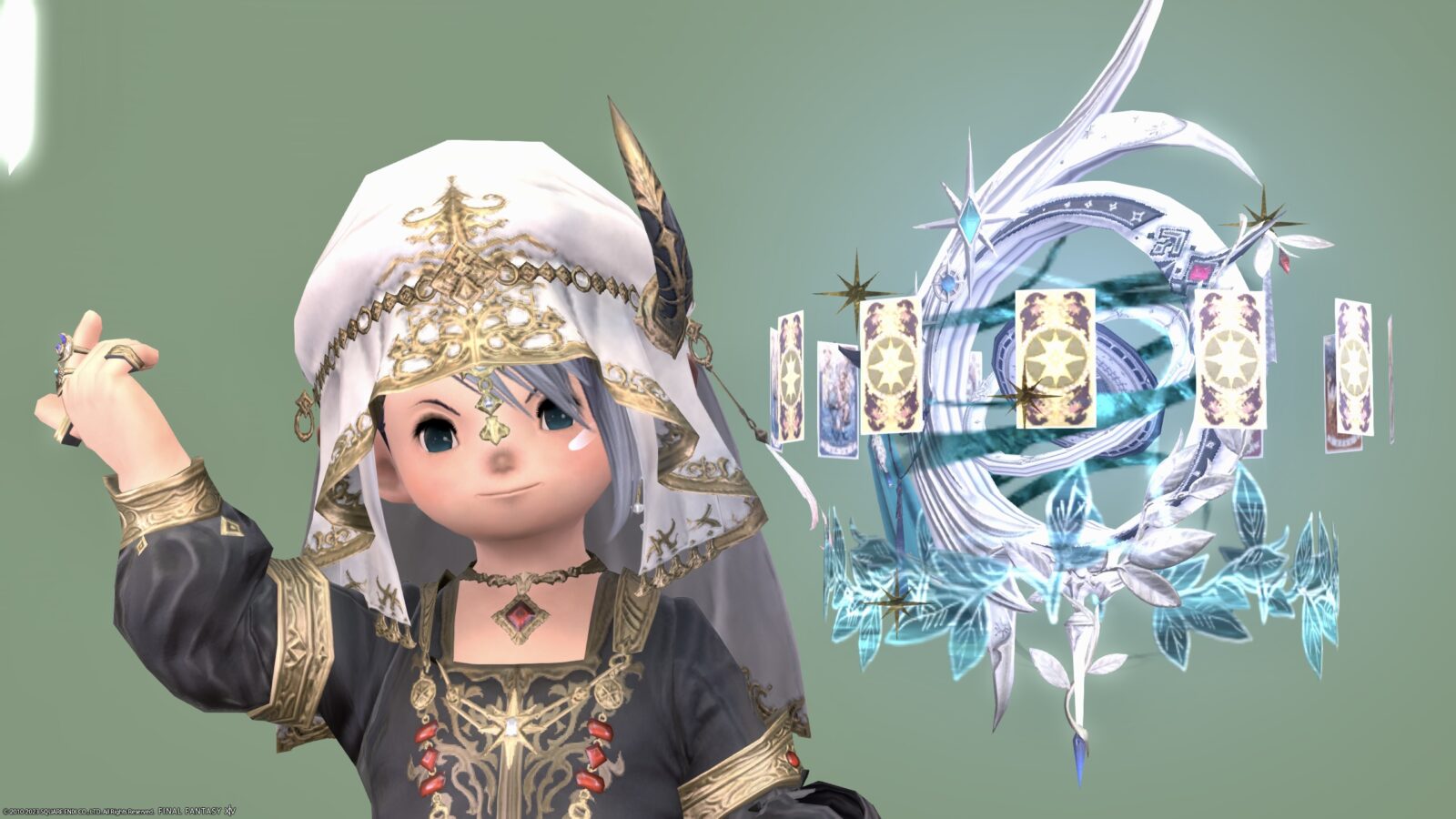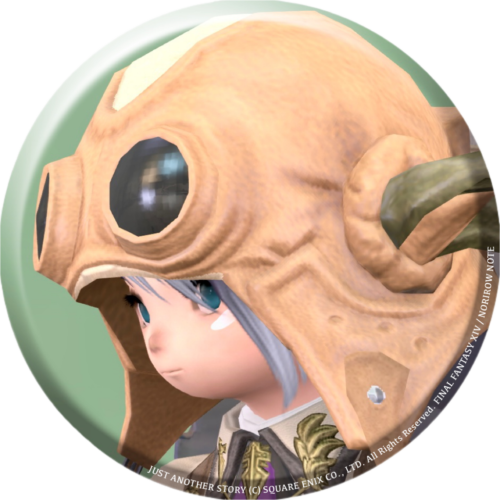 norirow
▼ I recorded the glowing effect in the video!
So, that's it for the Astrologian's Manderville Weapon Stage 2 "Amazing Manderville Torquetum" record!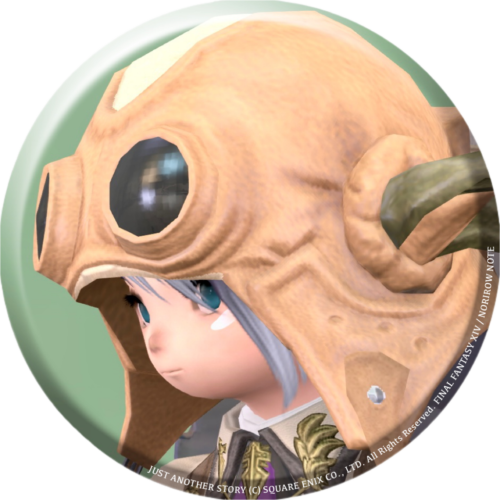 norirow
Hooray! I have completed the second stage of Manderville Weapon! happy♪
♦♦♦
Related records