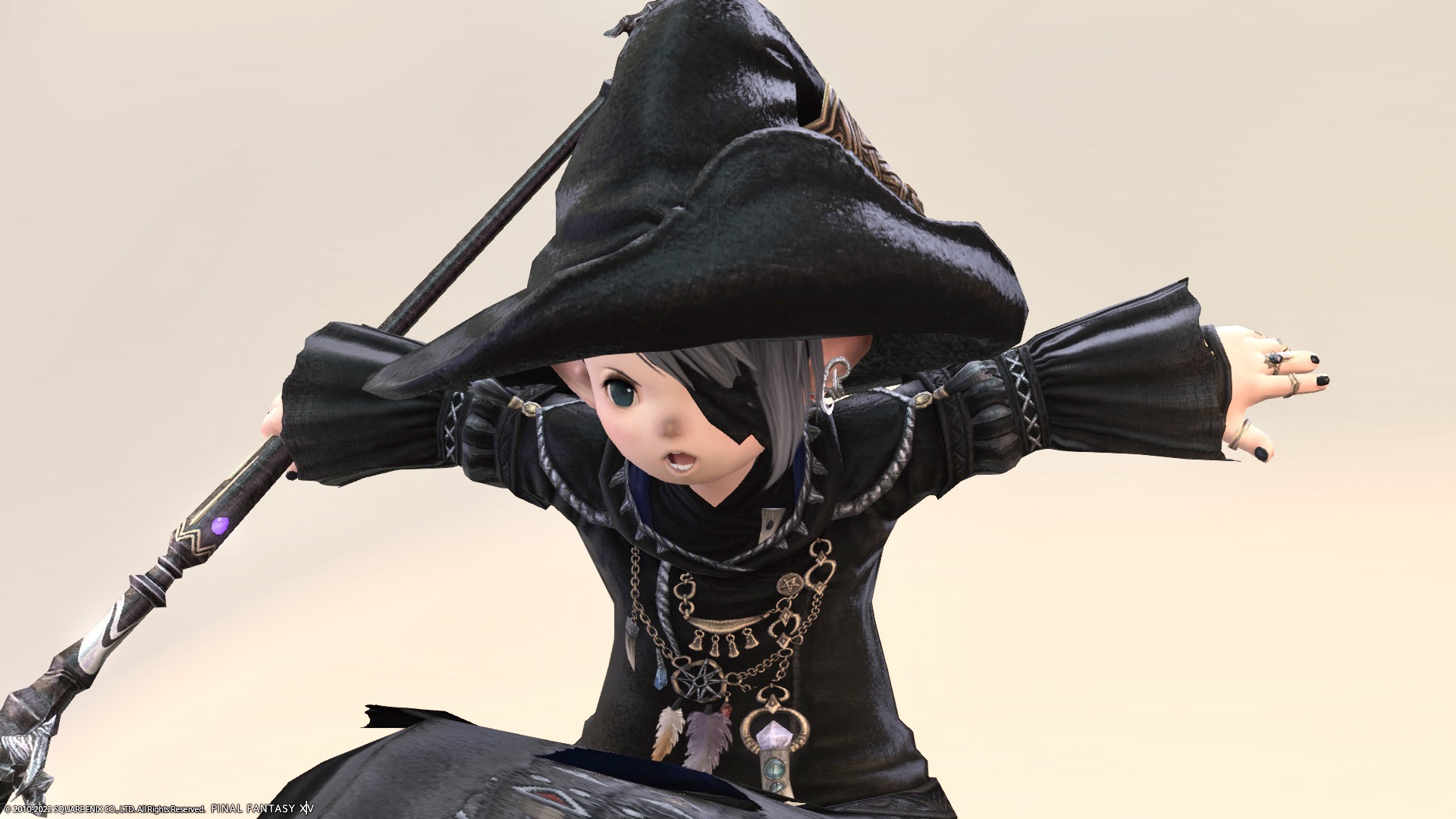 This is a record of the black mage's AF5 equipment (artifact equipment for Lv89) "Spaekona" series.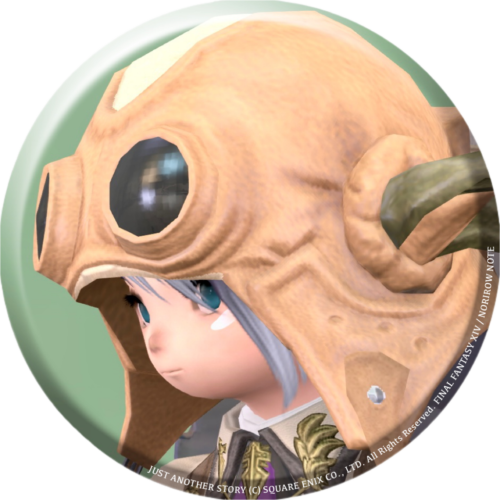 norirow
Wow, what a cool and cute costume!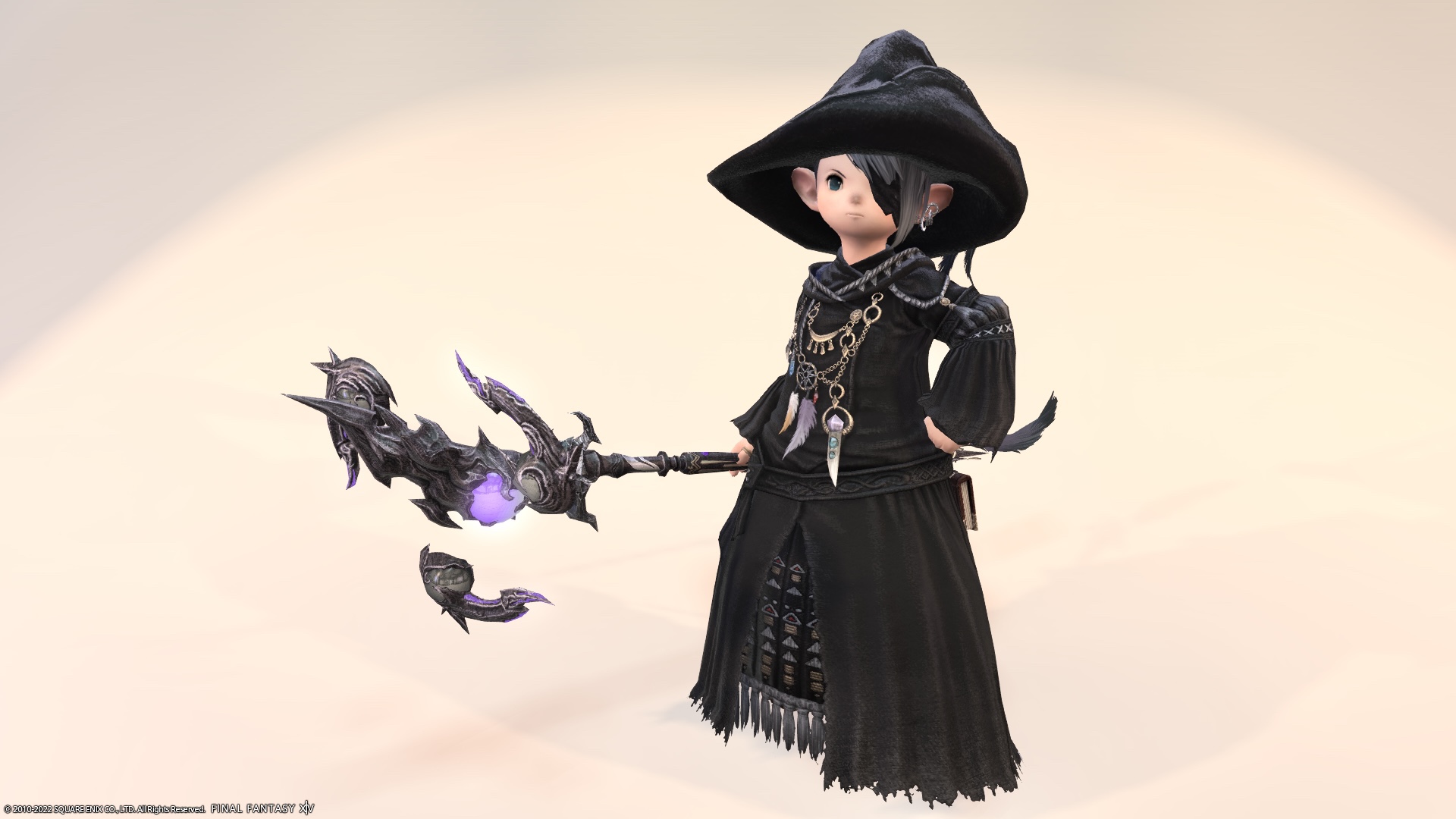 It's a high-class outfit similar to AF4 equipment.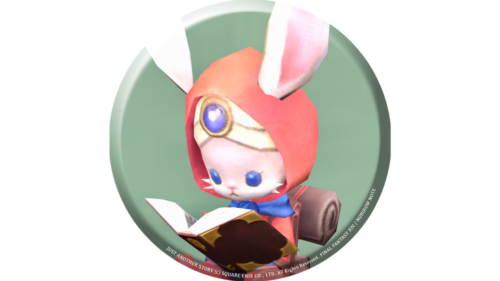 namingway
Black mage AF5 equipment
These should be available somewhere as you progress through the Endwalker story.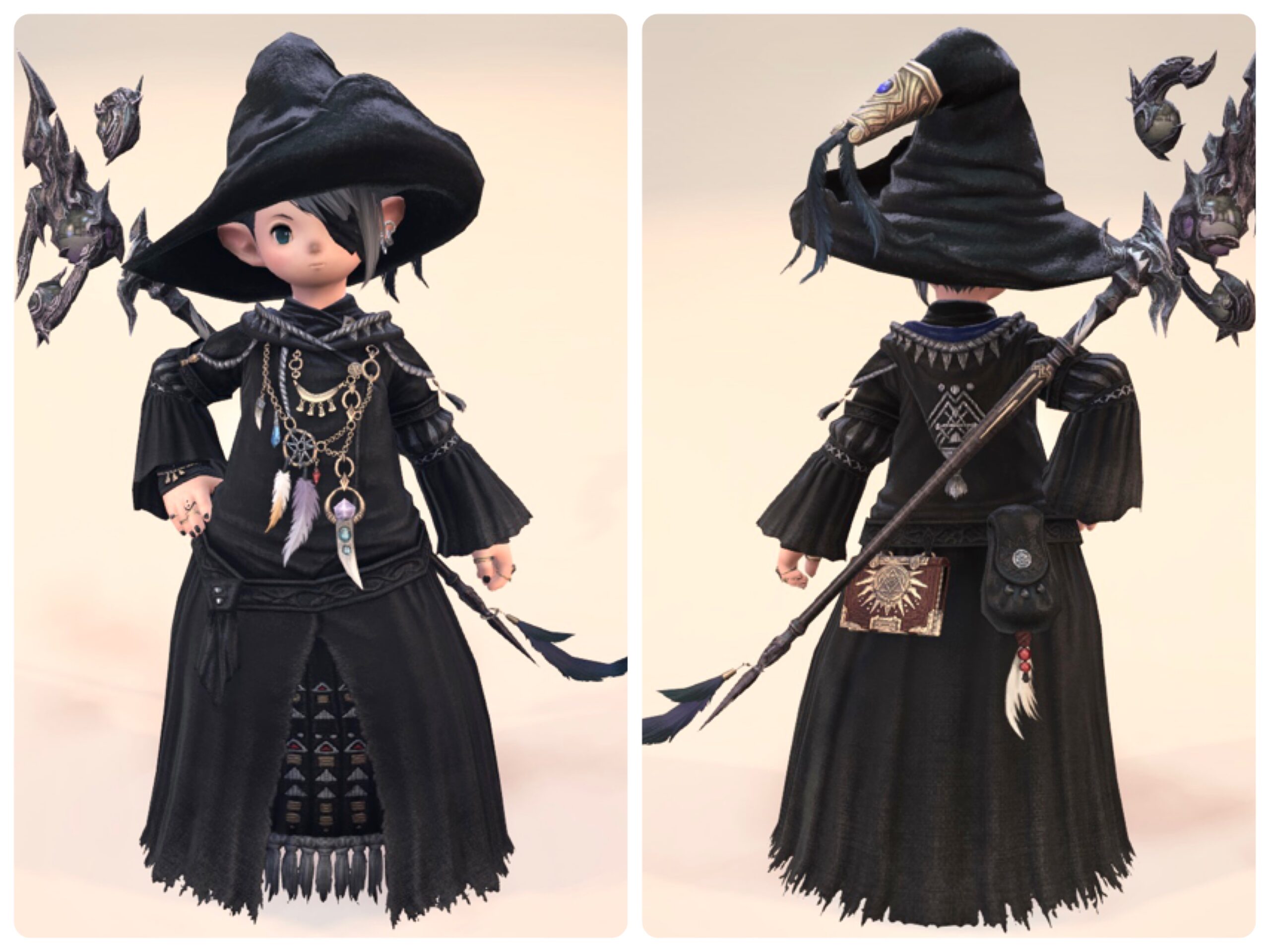 Head equipment is a large magician hat. The brim is asymmetrical and looks like a pirate hat.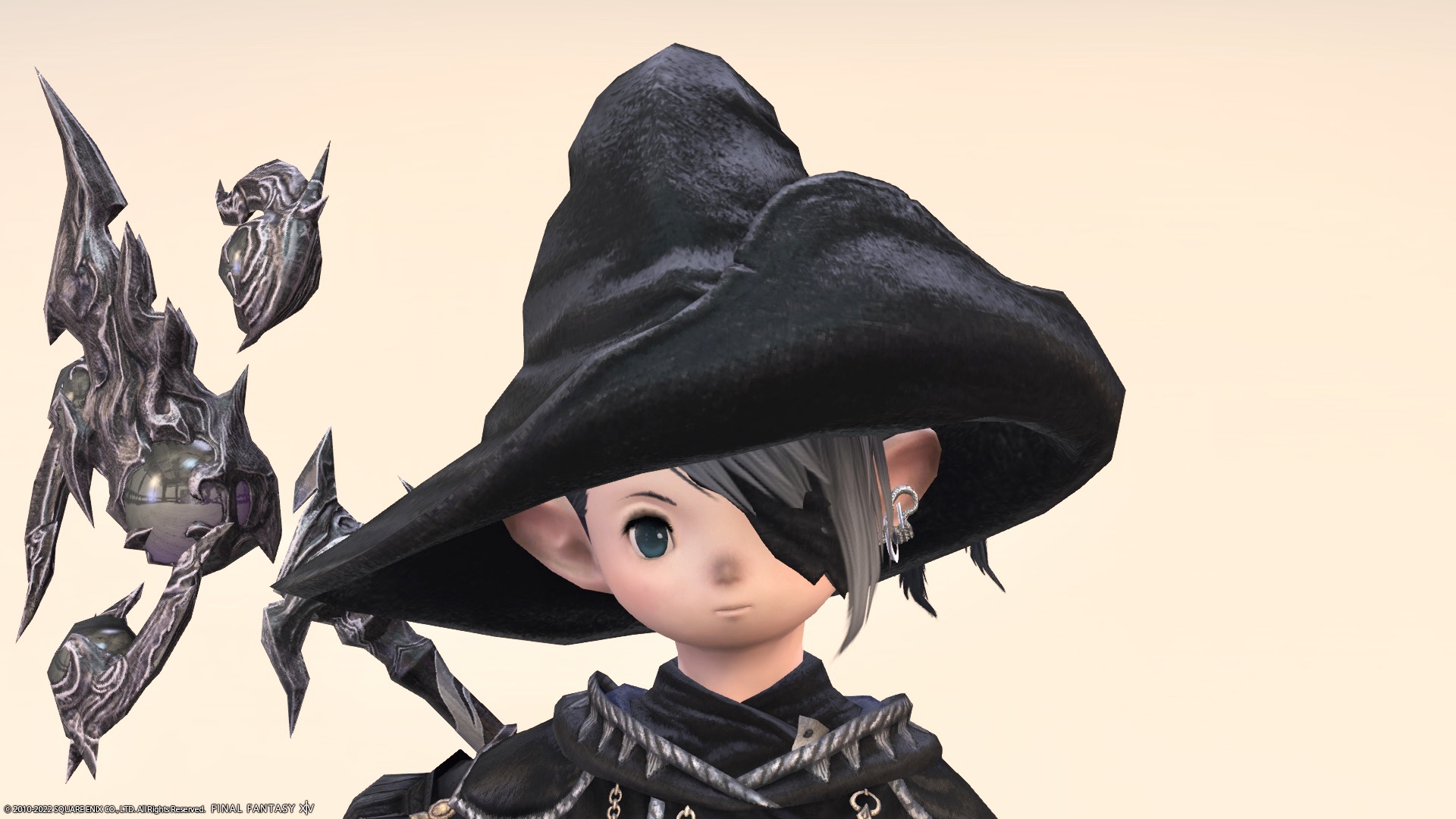 The eye patch for the left eye is removable.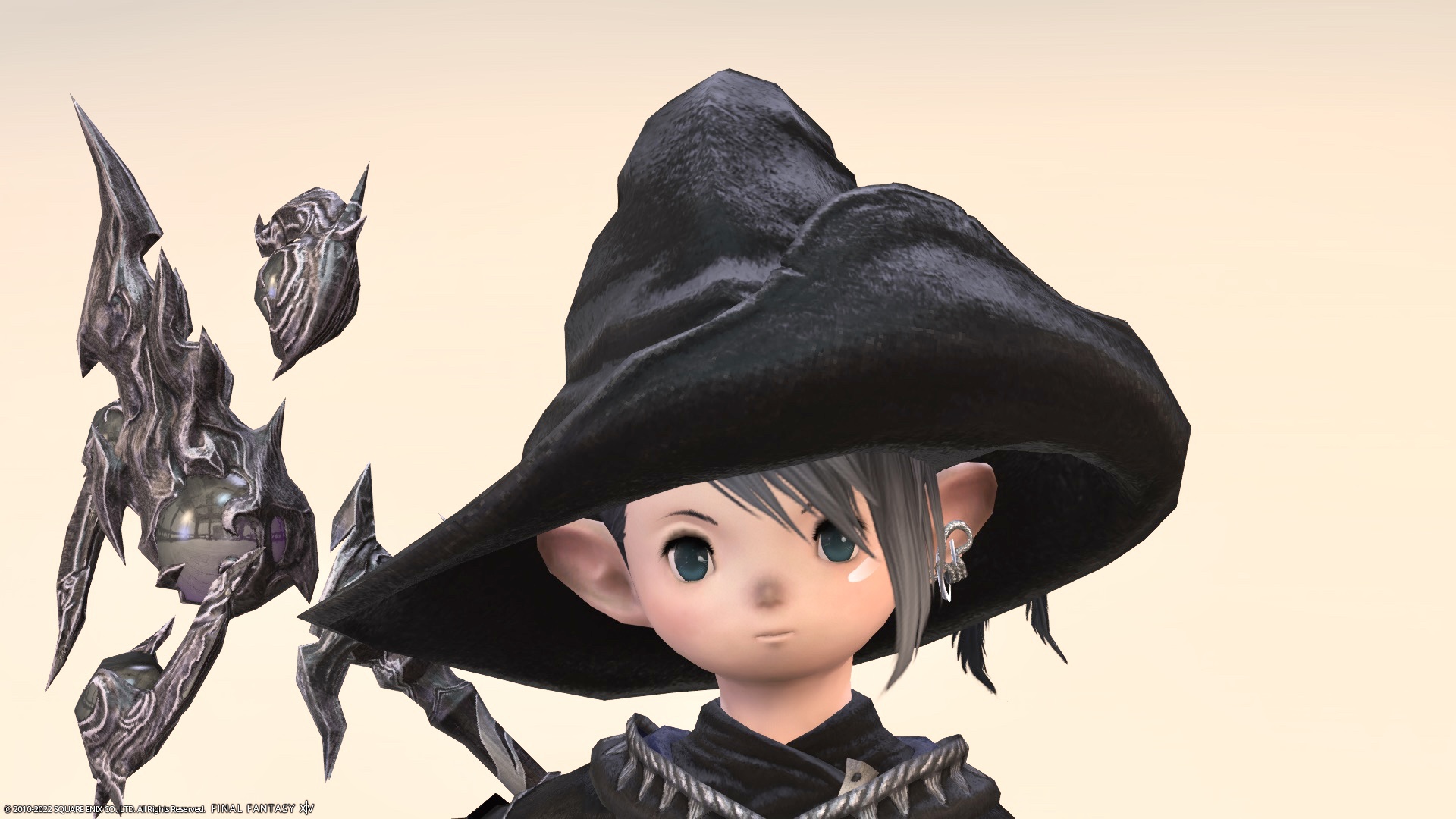 It is very stylish with a large fold in the back and a feather decoration.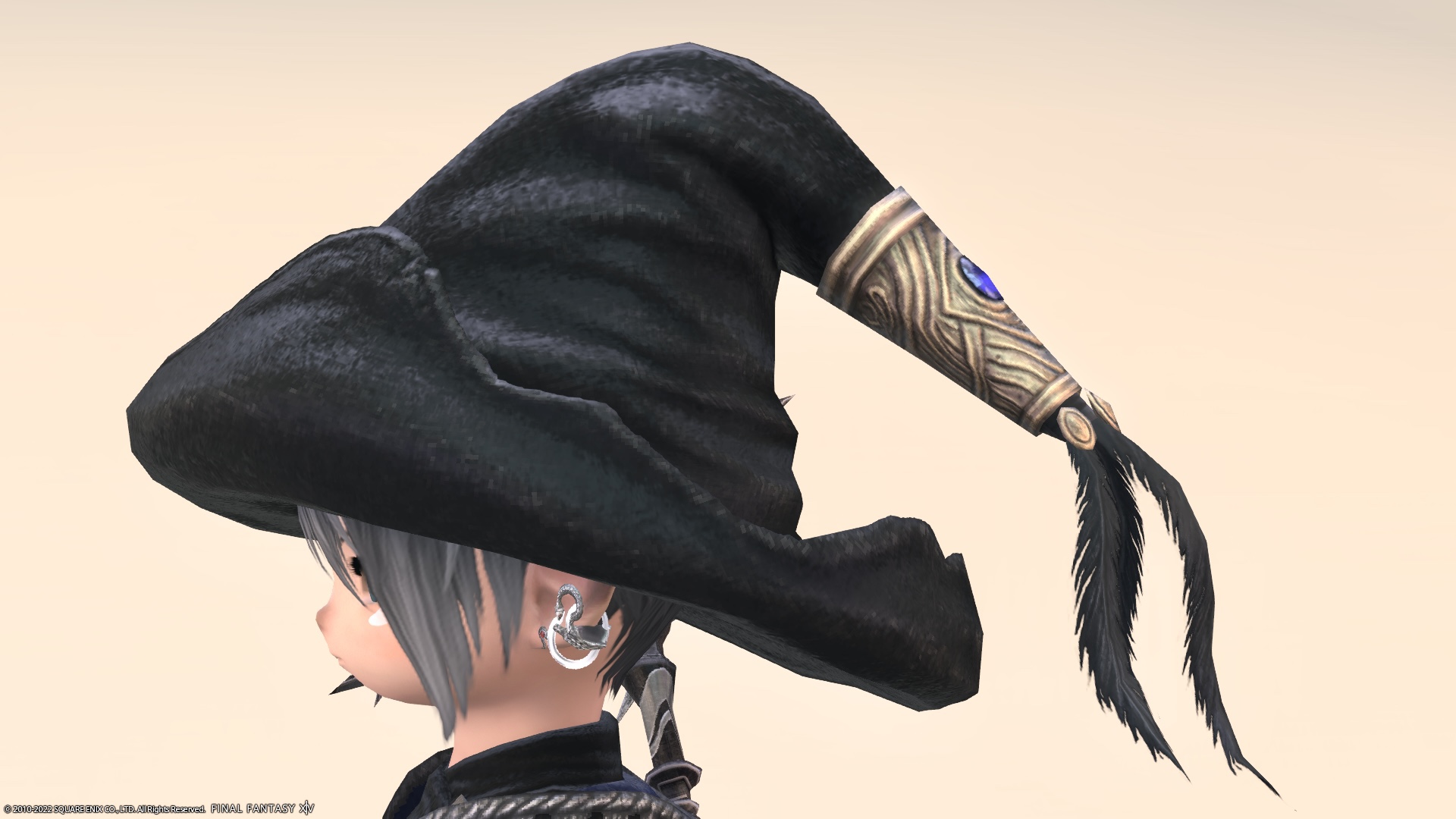 Body armor is an elegant robe.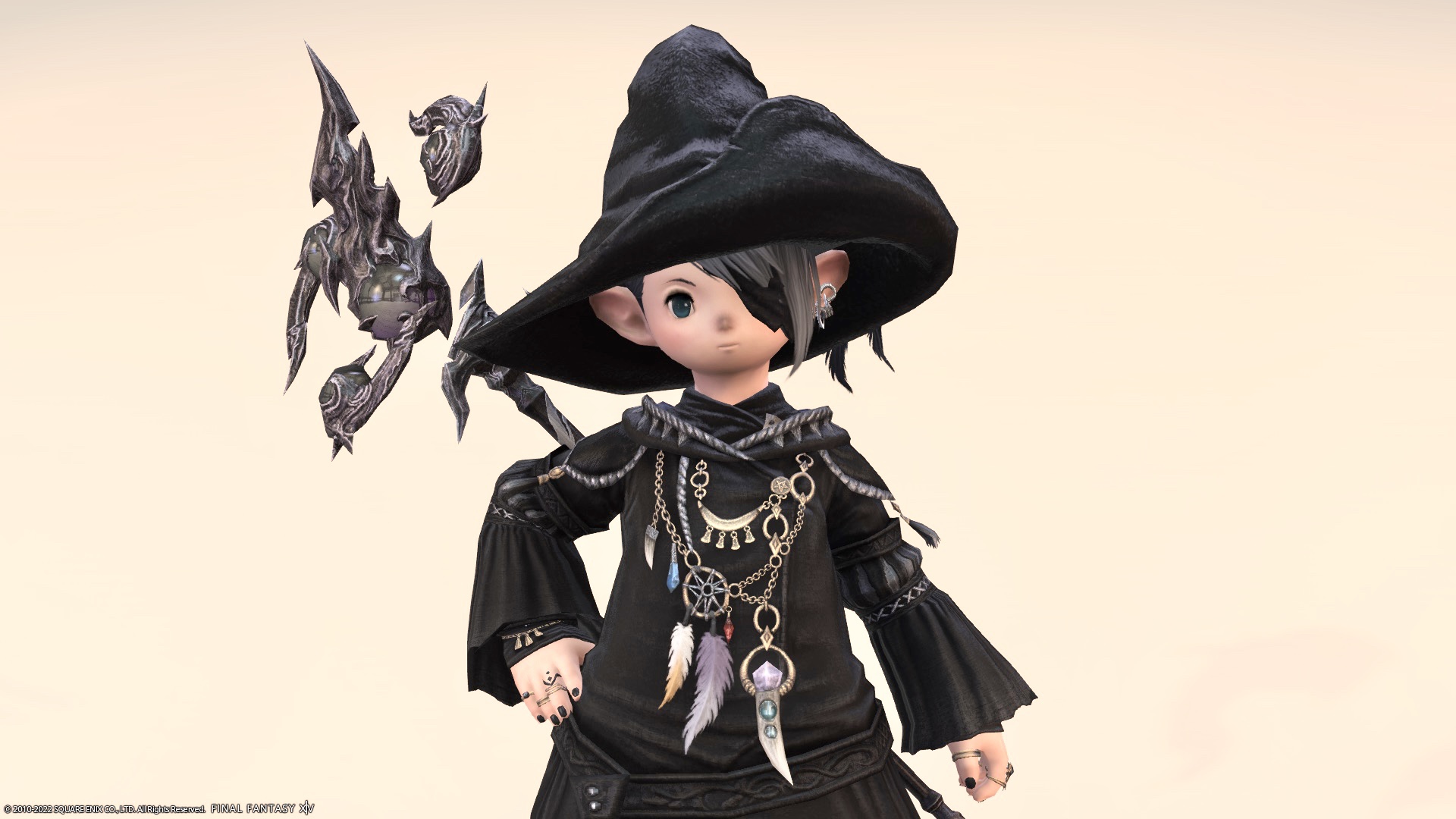 There are many accessories on the chest.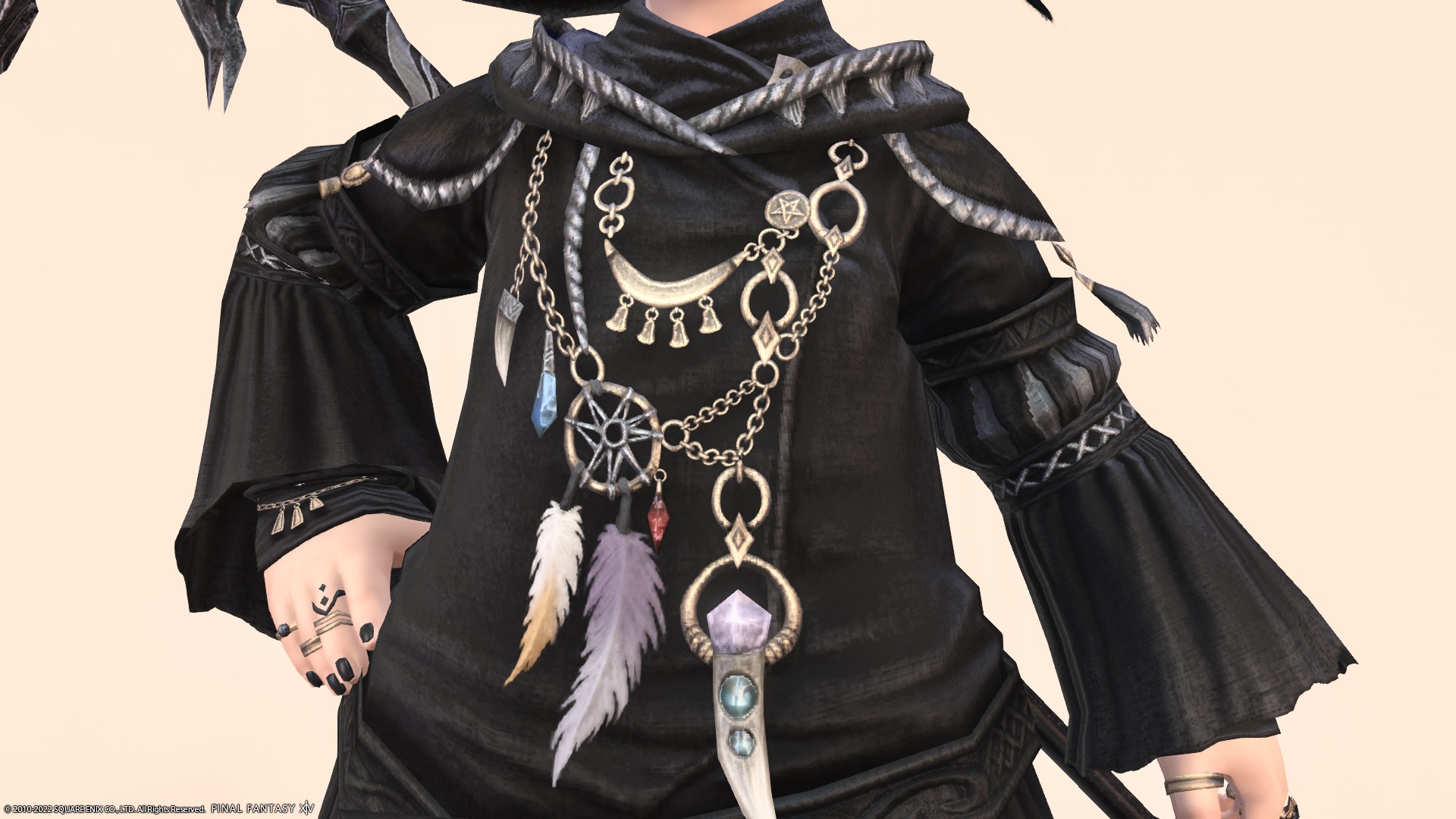 There is a hood on the back and it is cute.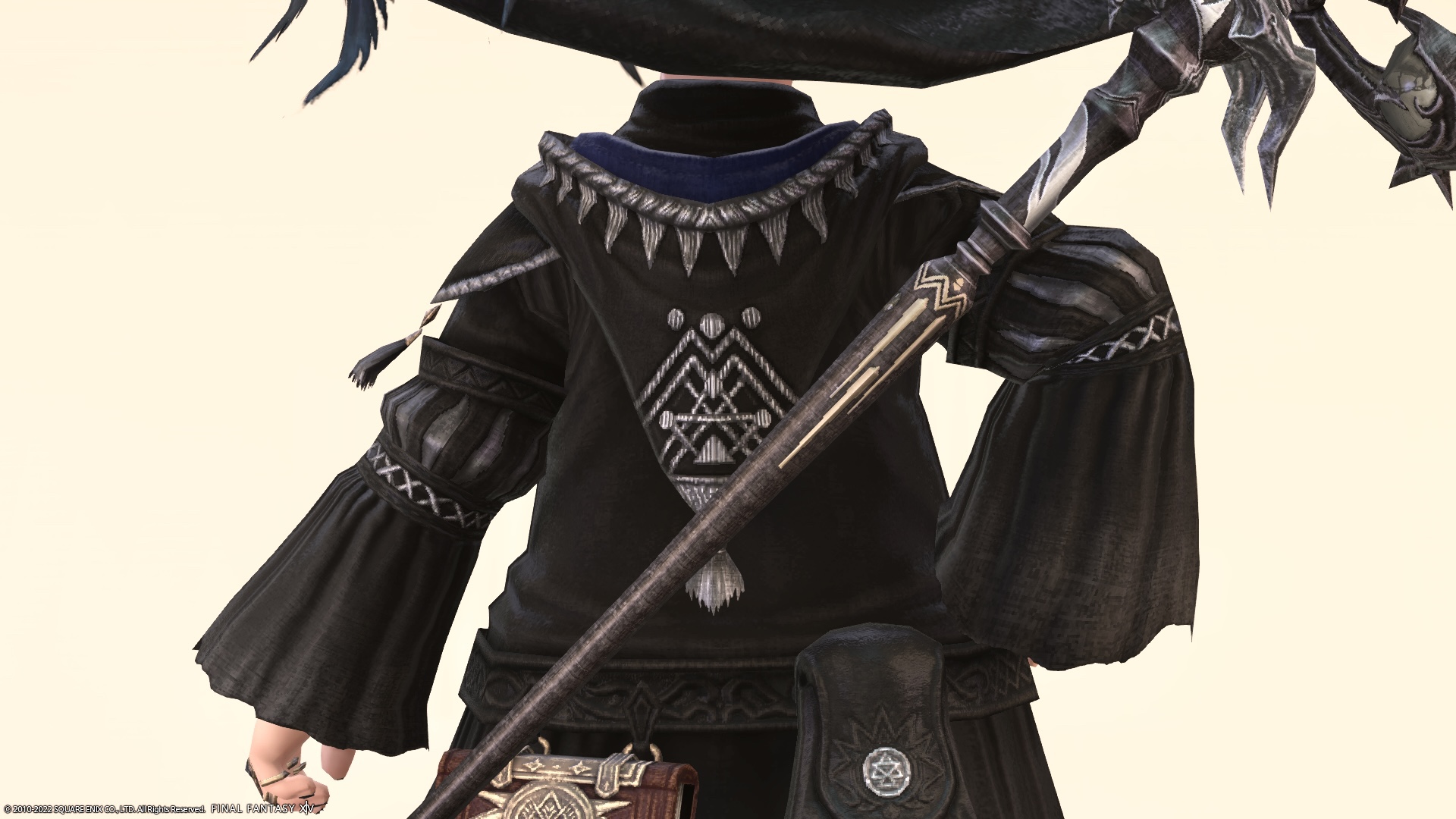 A lot of rings are set for hand equipment. jingling.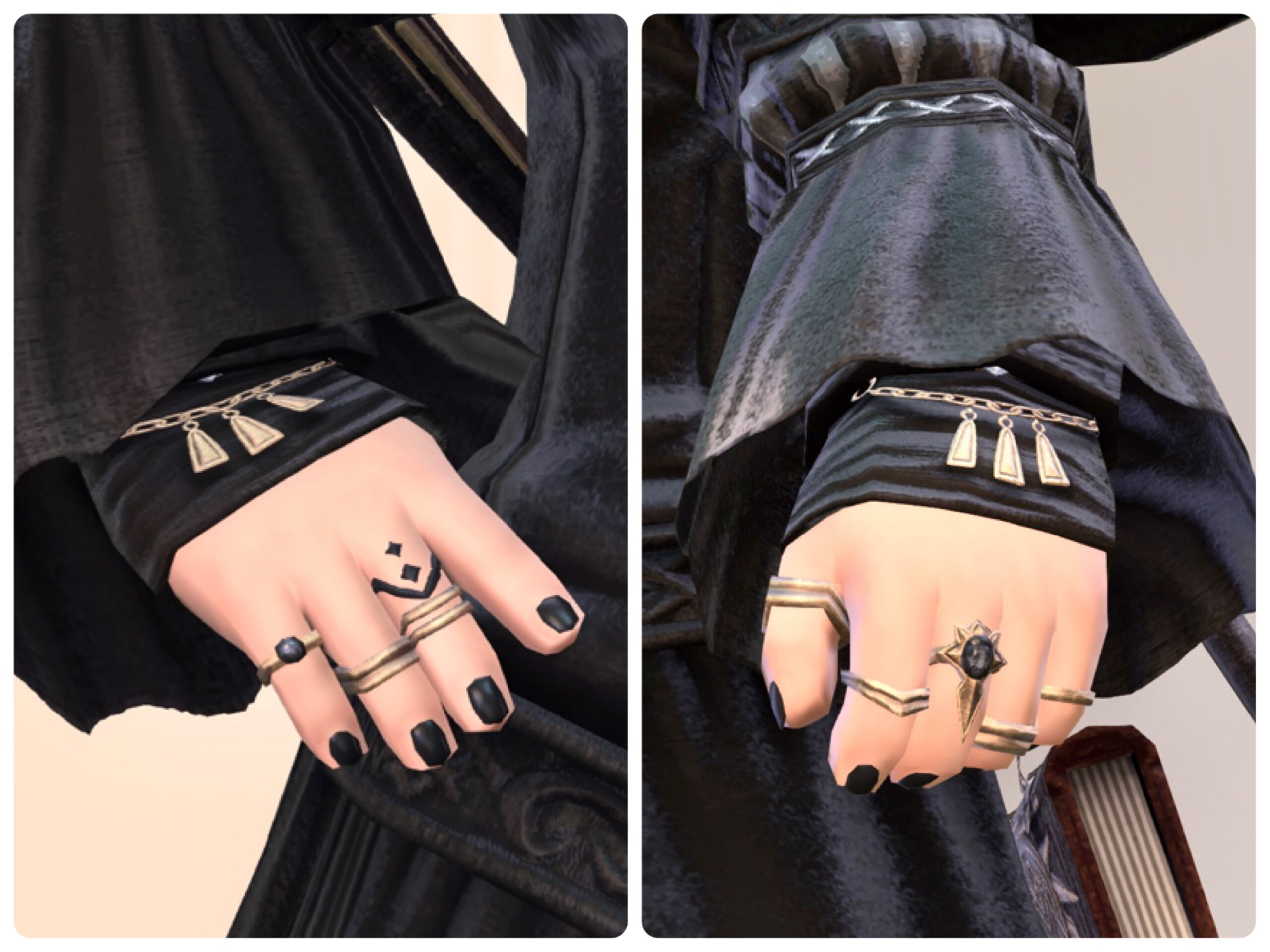 Since this costume is a black mage, is Yoshi-P the motif?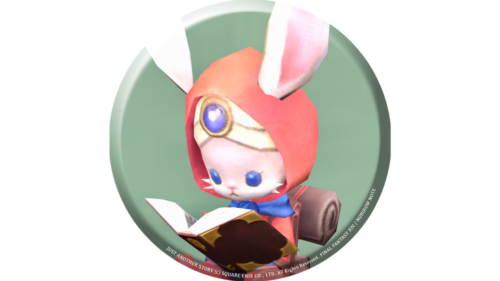 namingway
Around the waist is a magic book and a western leather pouch.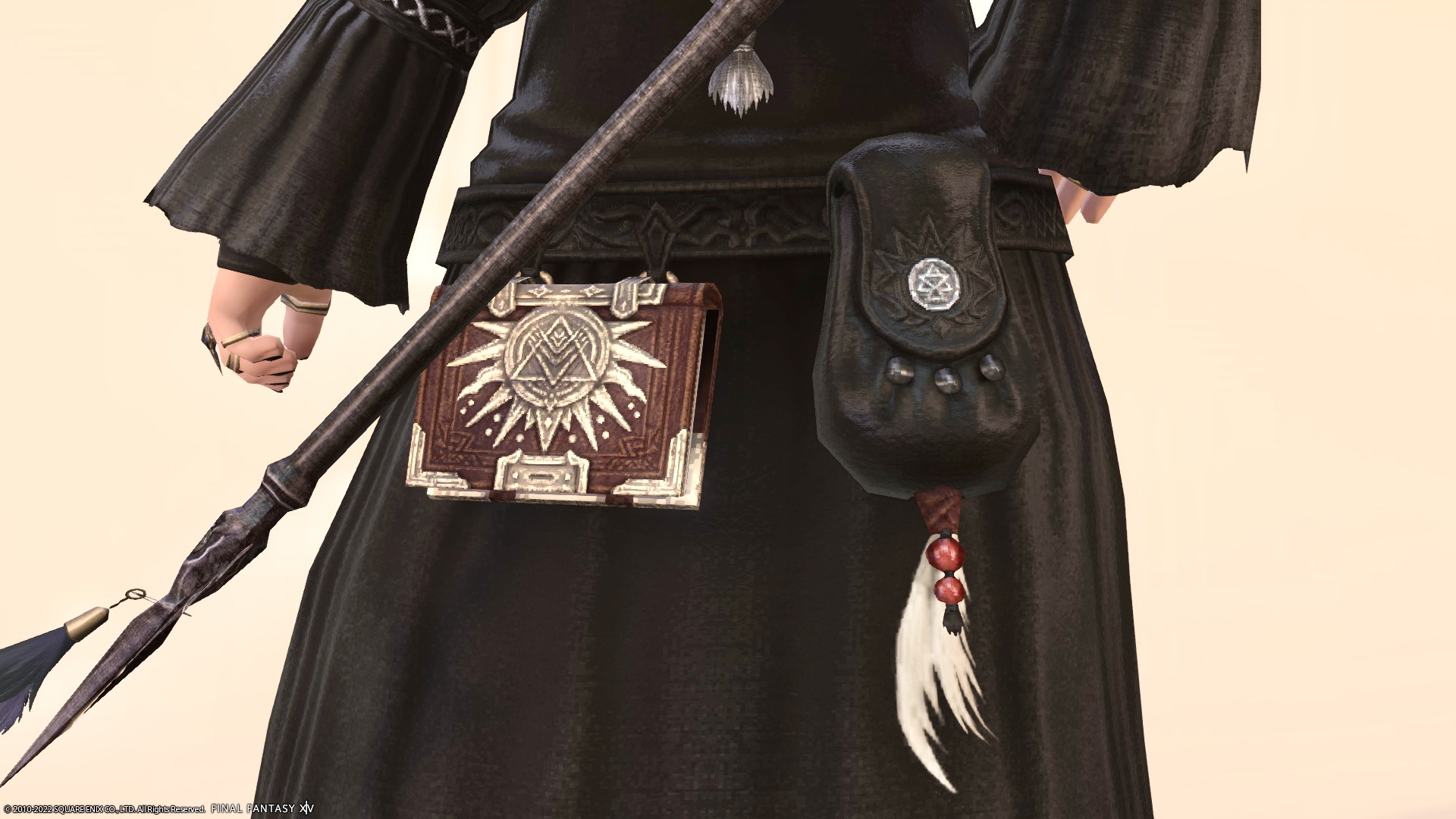 The skirt has a long hem and touches the ground.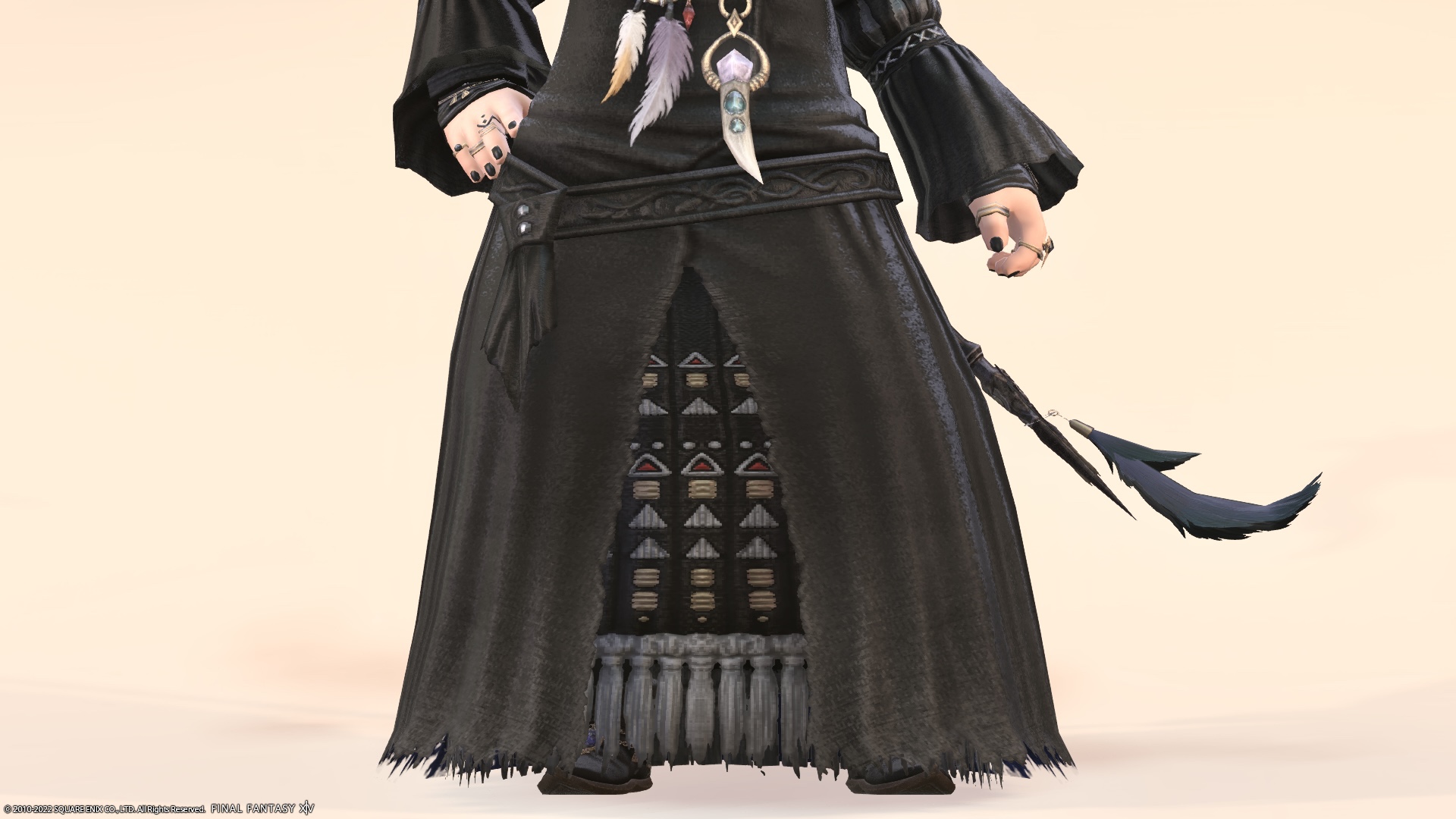 The uncut atmosphere is very stylish.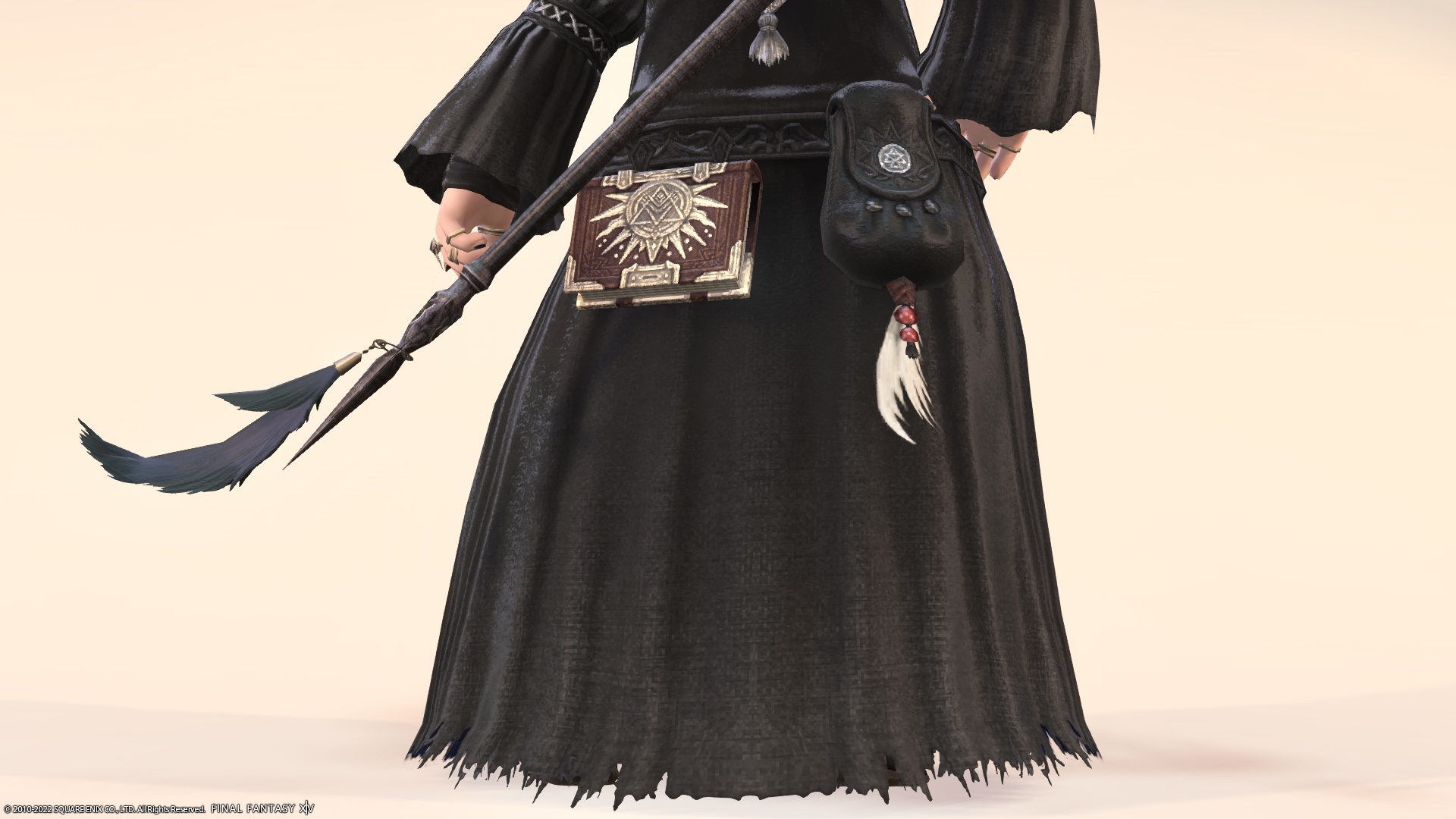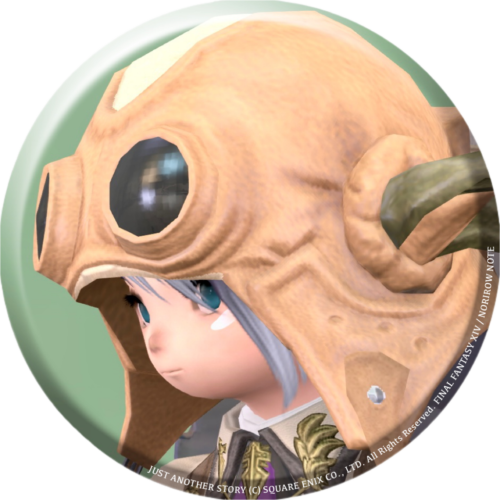 norirow
Is this material velvet? It feels a little rock.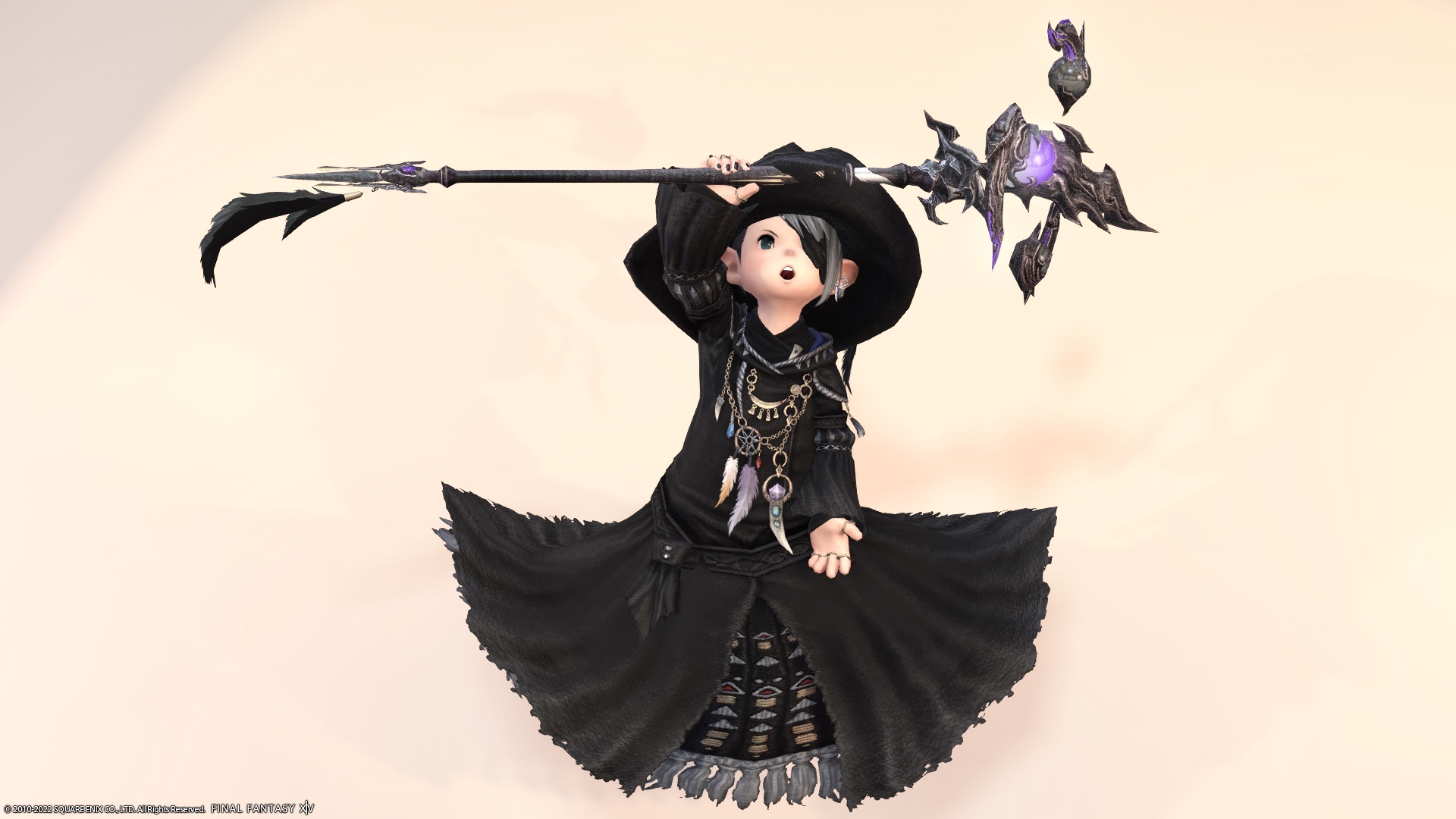 It looks like suede, doesn't it?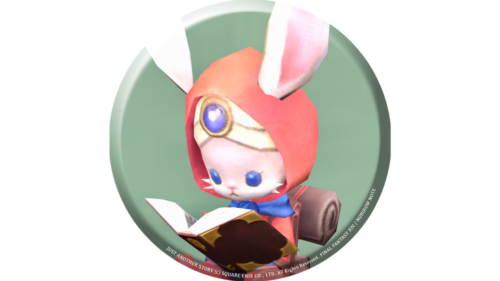 namingway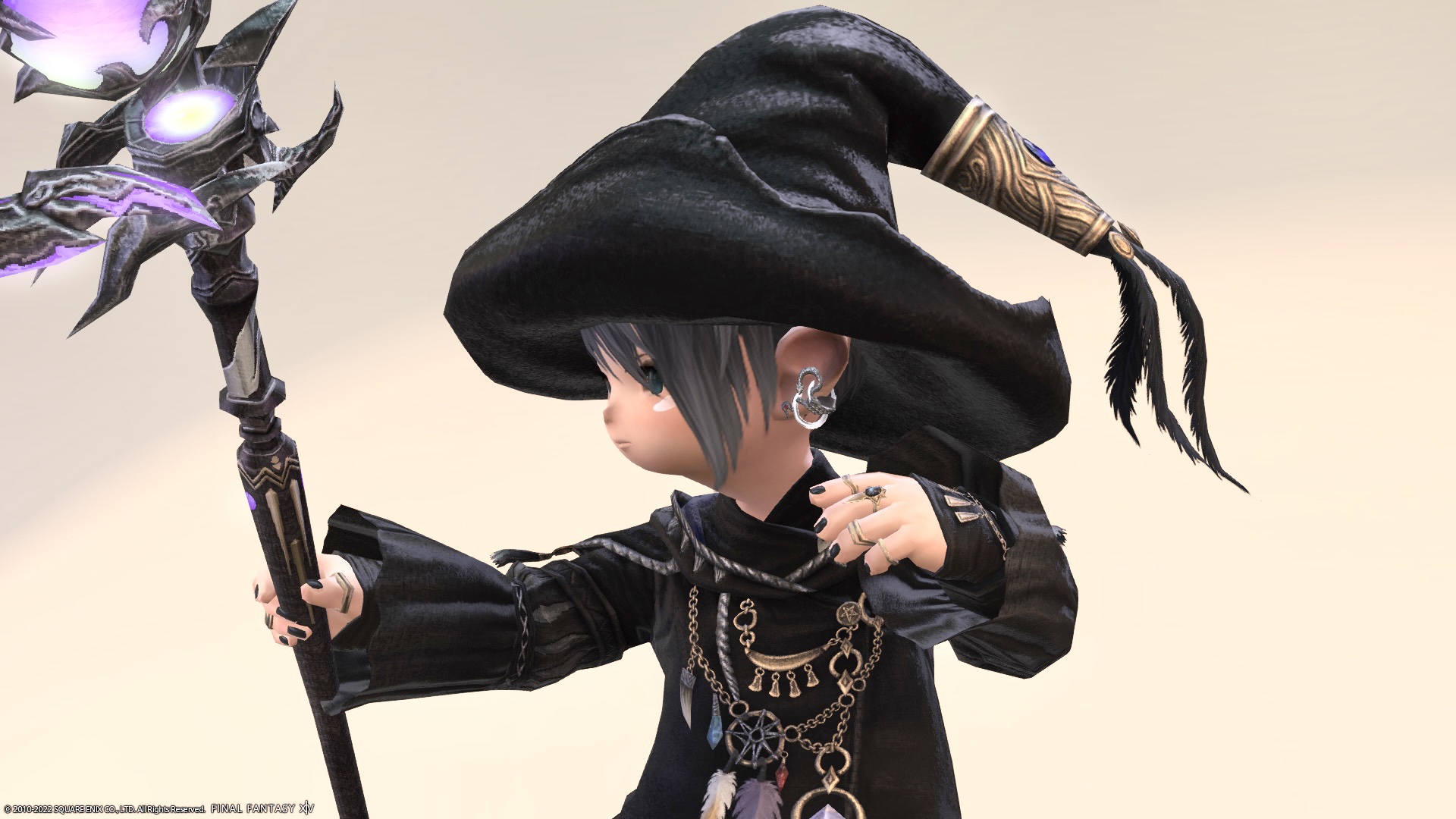 Either way, it's a very stylish and luxurious mage costume!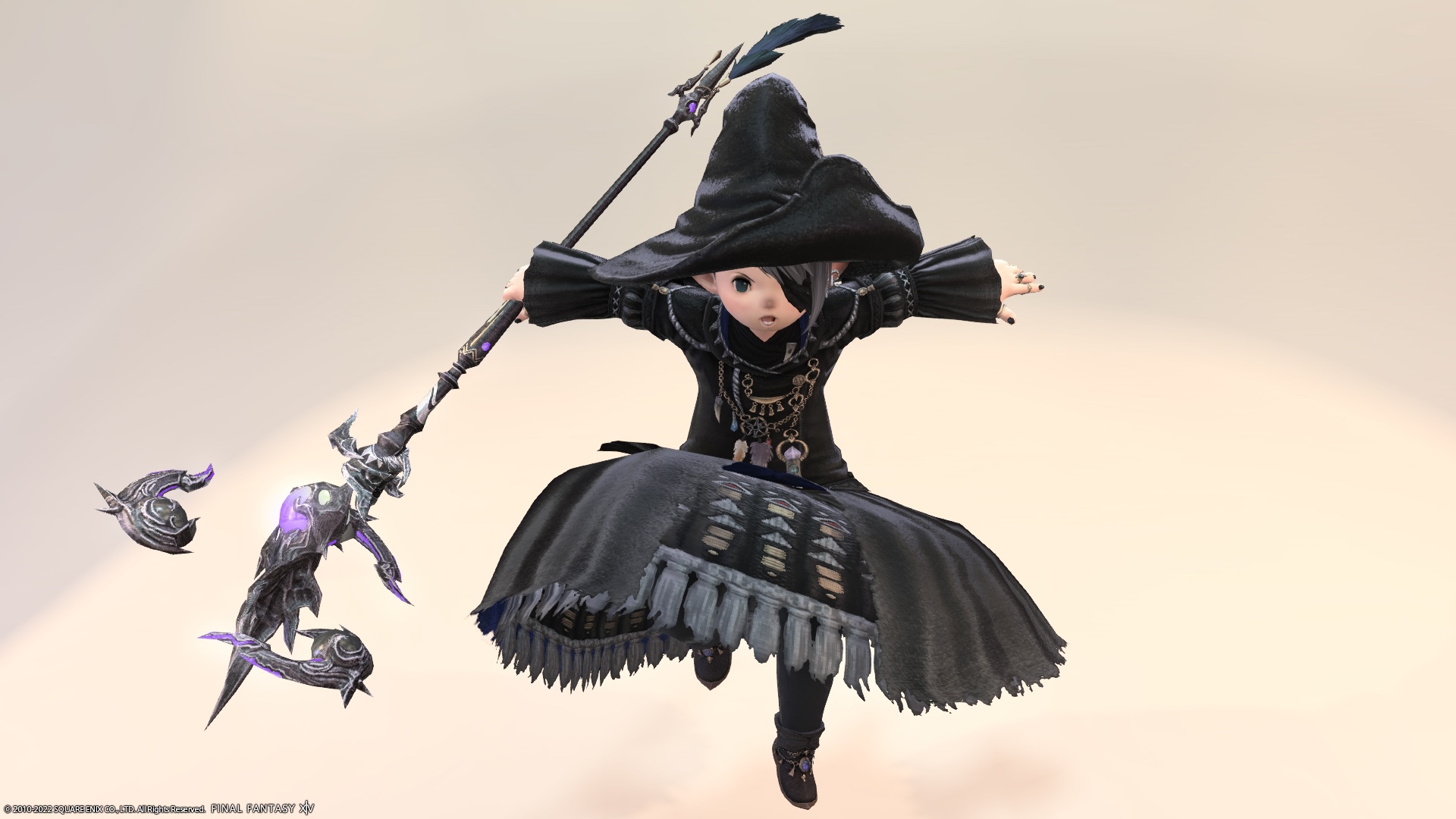 Dyed pattern
Dyeing is available after completing the Endwalker caster job quest.
Snow White
Dalamud Red
Honey Yellow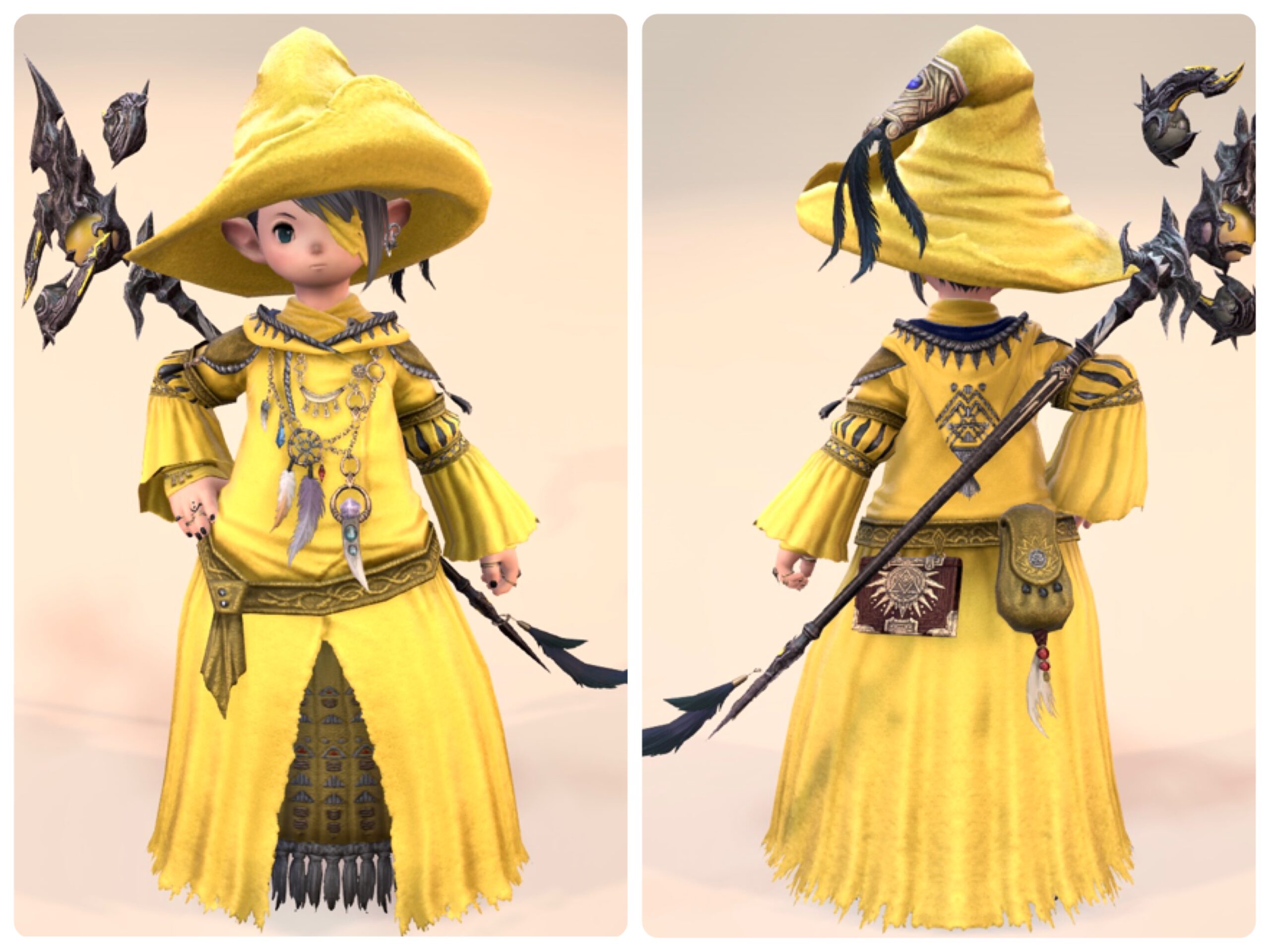 Olive Green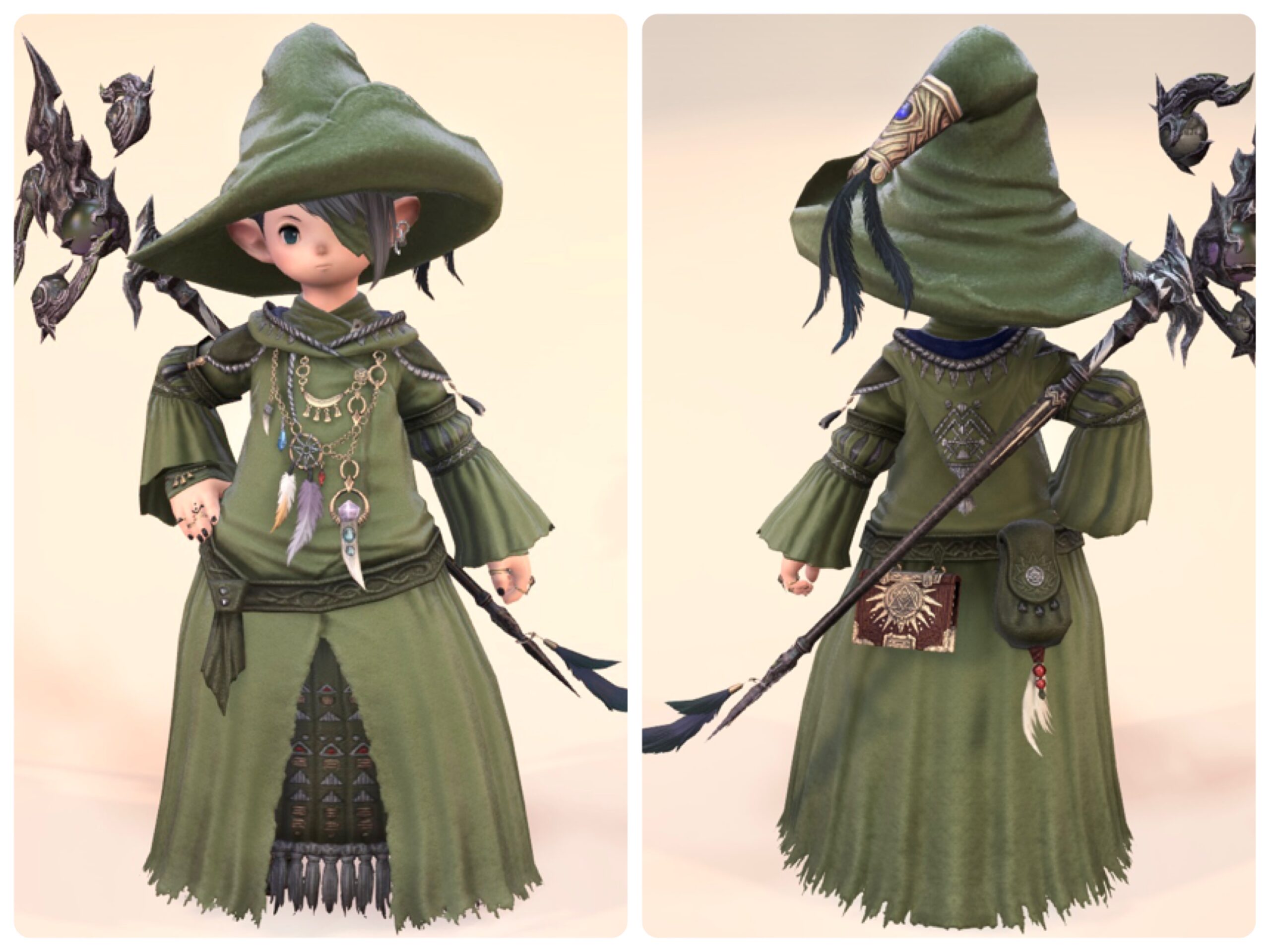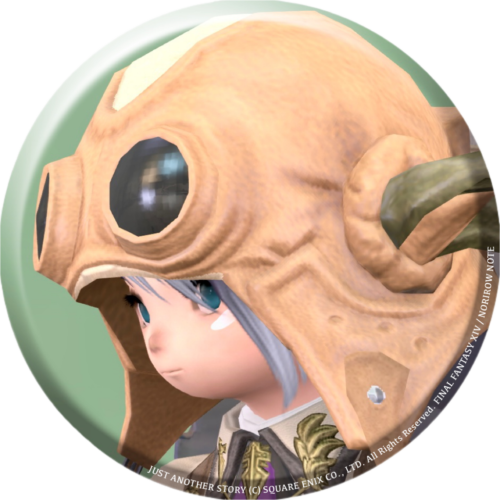 norirow
I really like all of the black mage's AF equipment, they're so cute ♪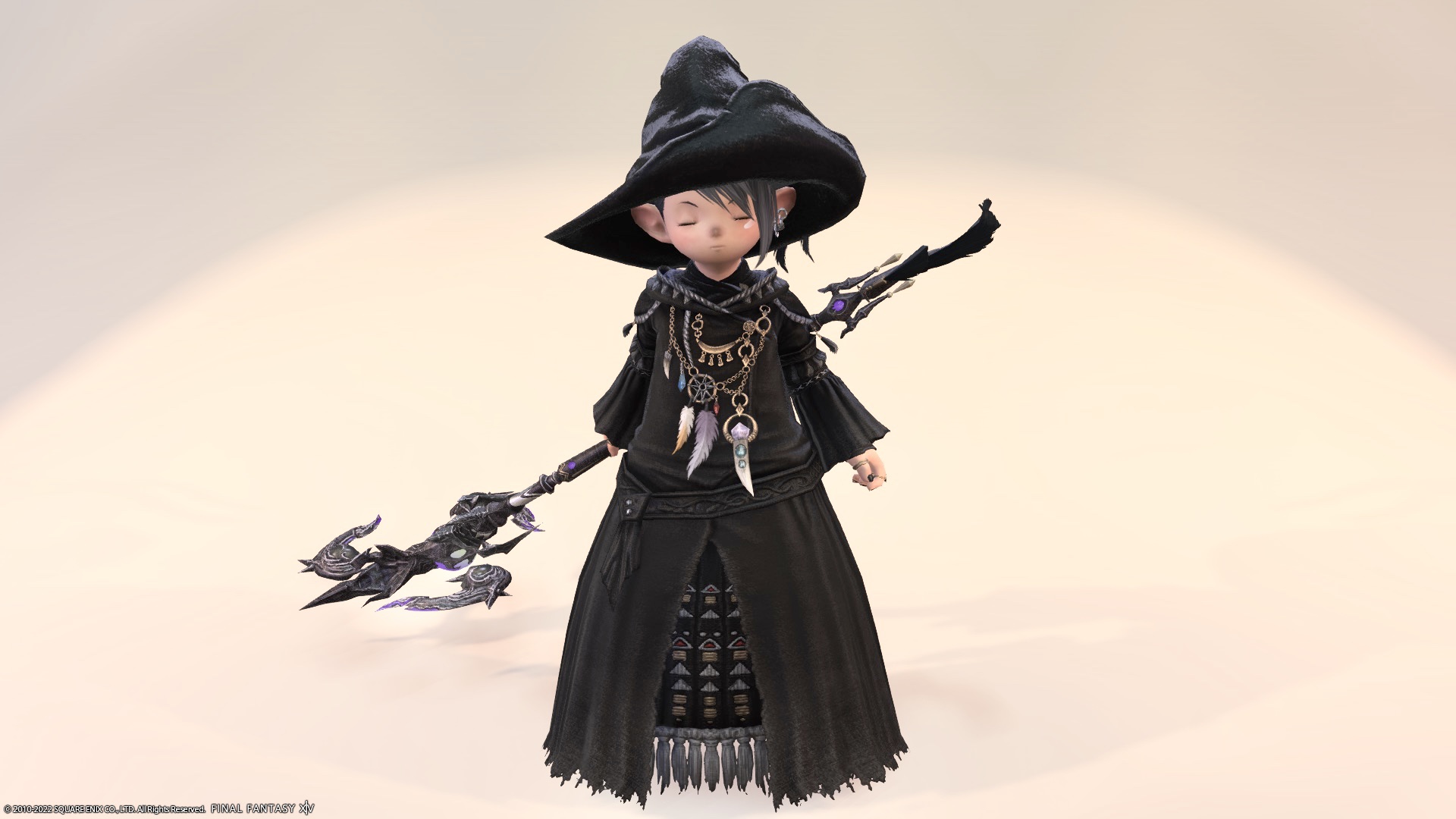 But you can't use it at all.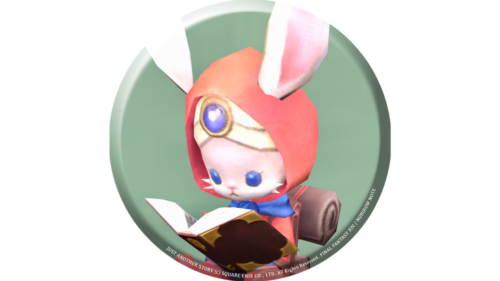 namingway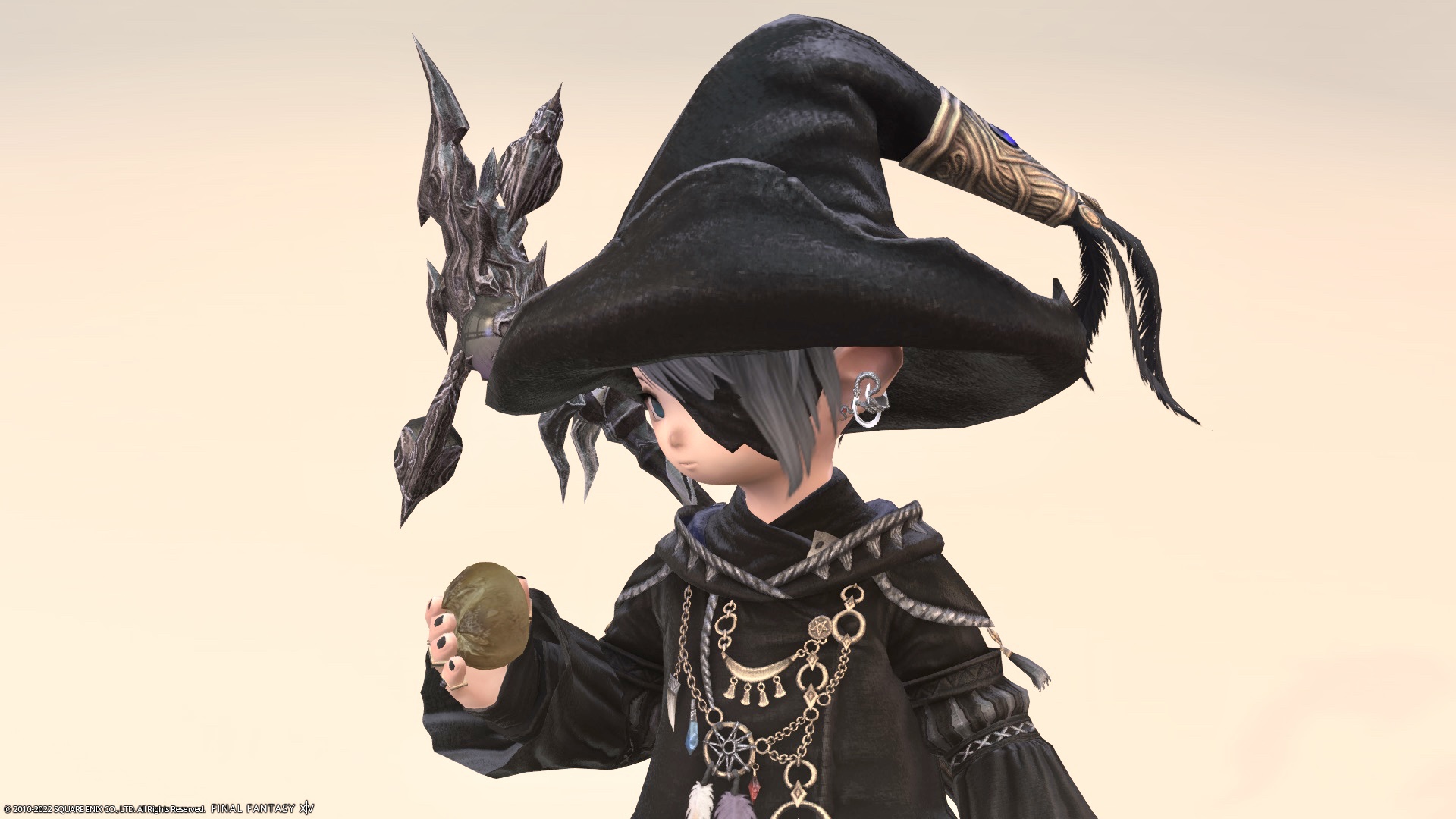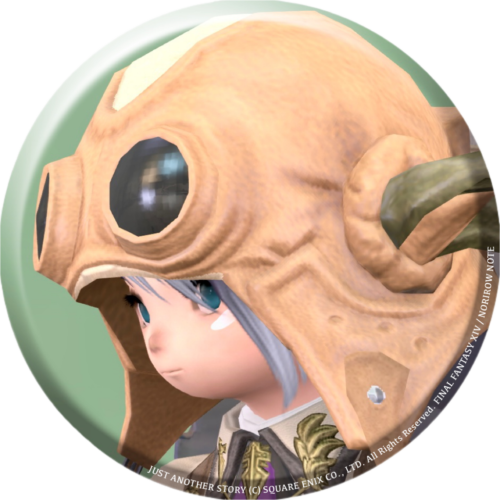 norirow
Video recording
I recorded the movement of the dough in the video!
So, it was a record of the black mage's AF5 equipment "Spaekona" series.
Related records
Successive AF equipment of black mages