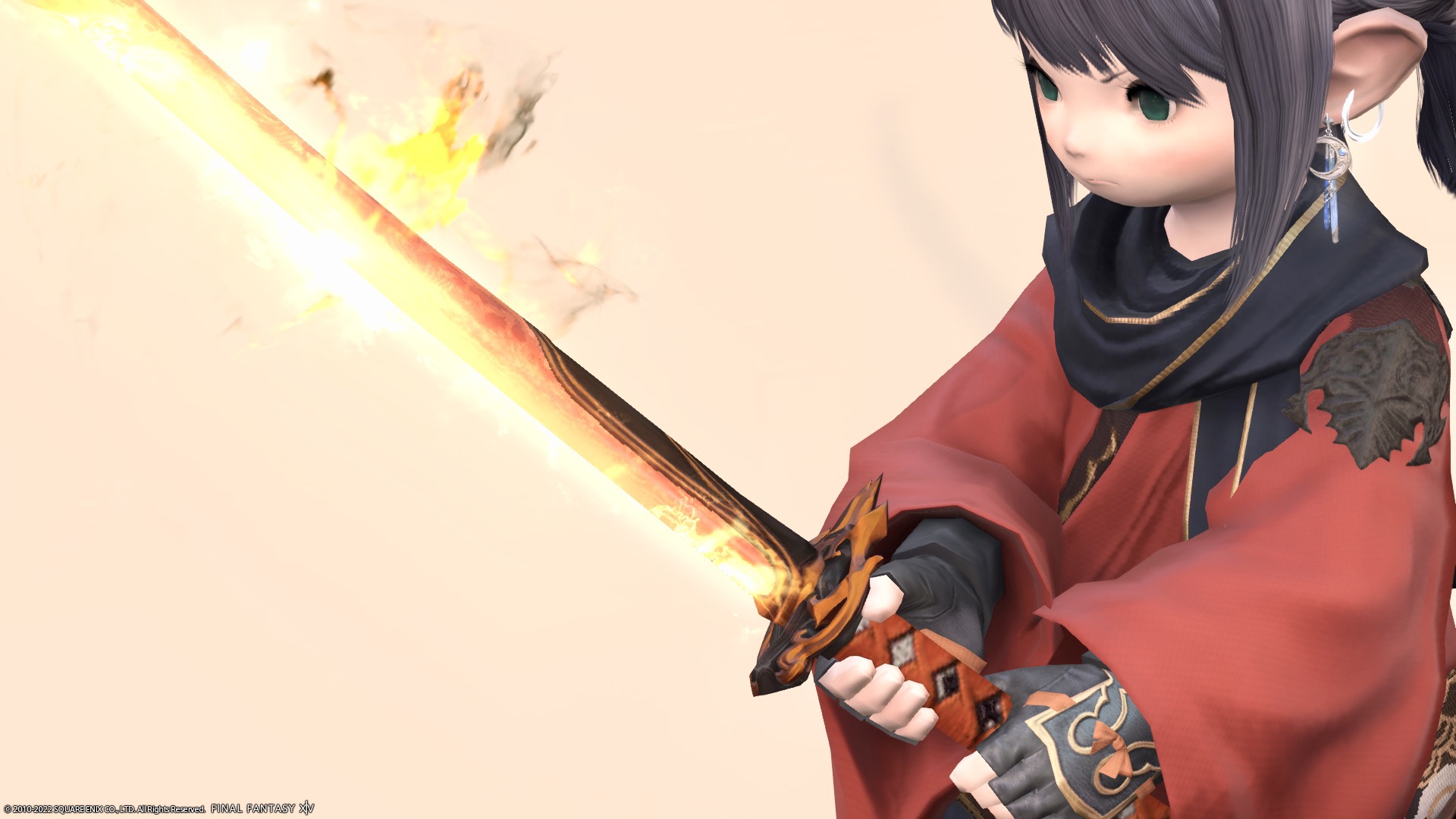 This is a record of Suzaku's shining version of the samurai weapon "Suzaku's Flame-kissed Chokuto."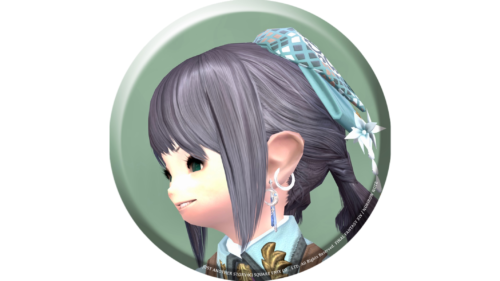 noriko
I got Suzaku-chan's glowing katana!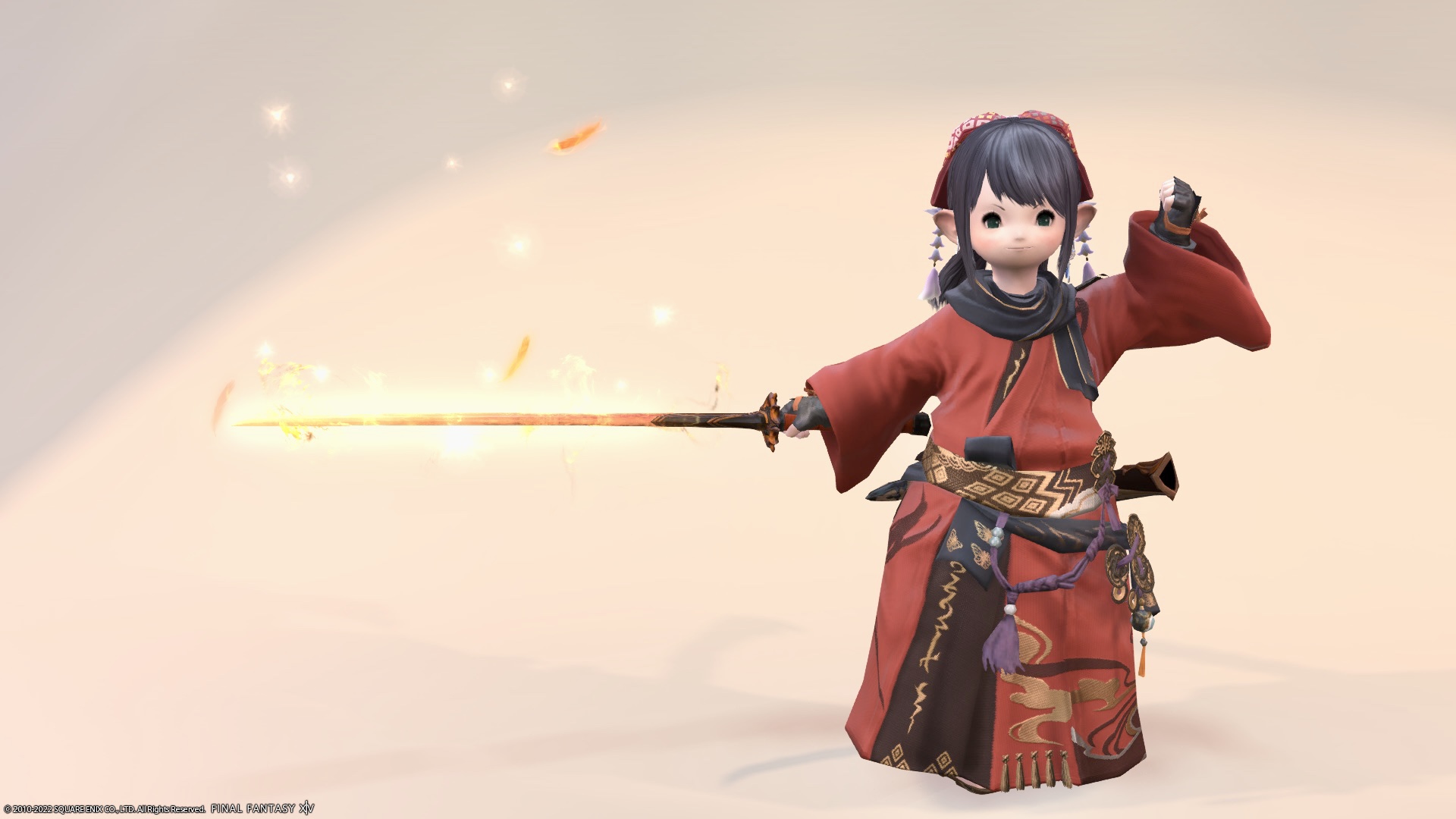 Oh, that's a cool katana.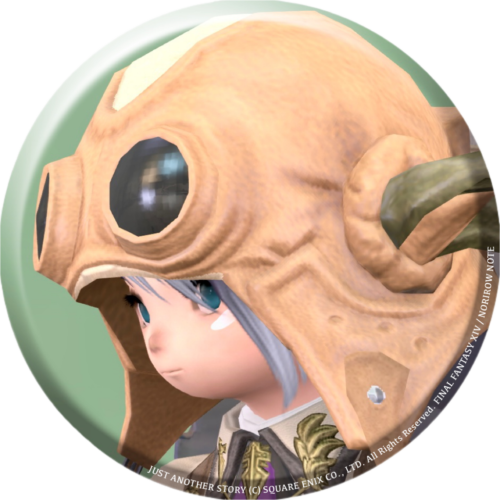 norirow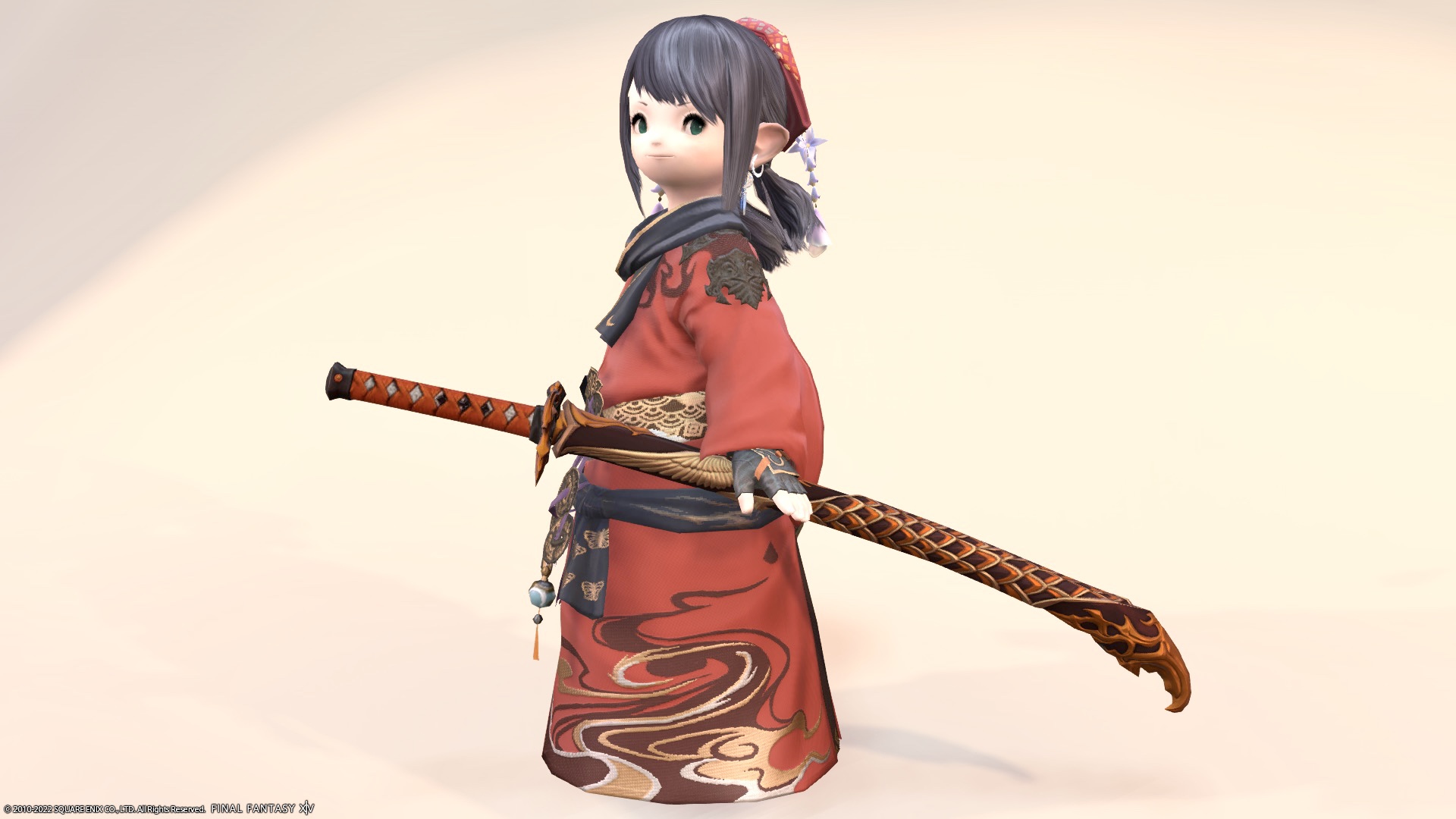 Equipped only on the waist, it is exactly the same as the samurai weapon "Suzaku's Chokuto" that can be obtained in Hells' Kier (Extreme).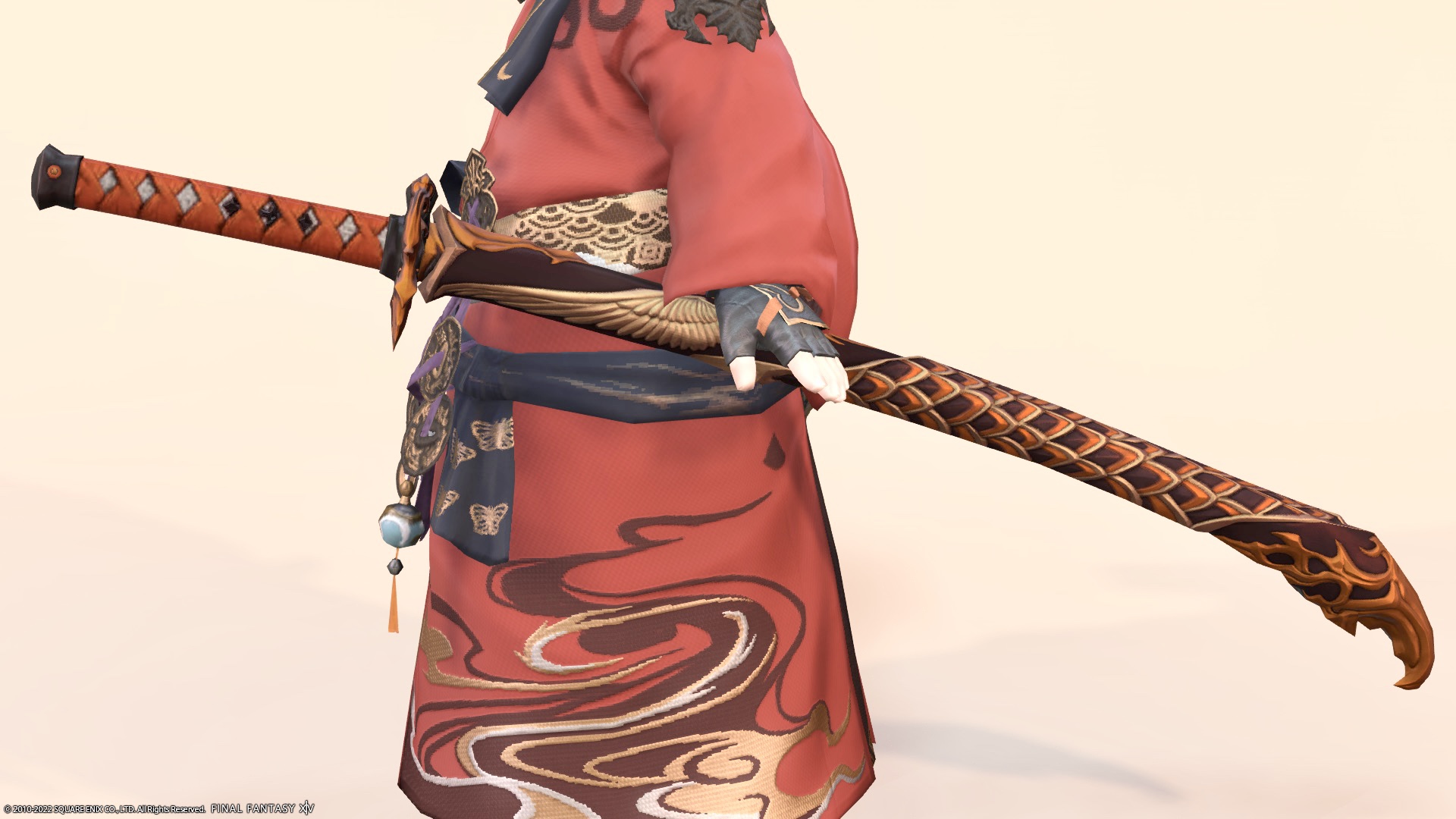 The overall design is based on red, which is typical of Suzaku.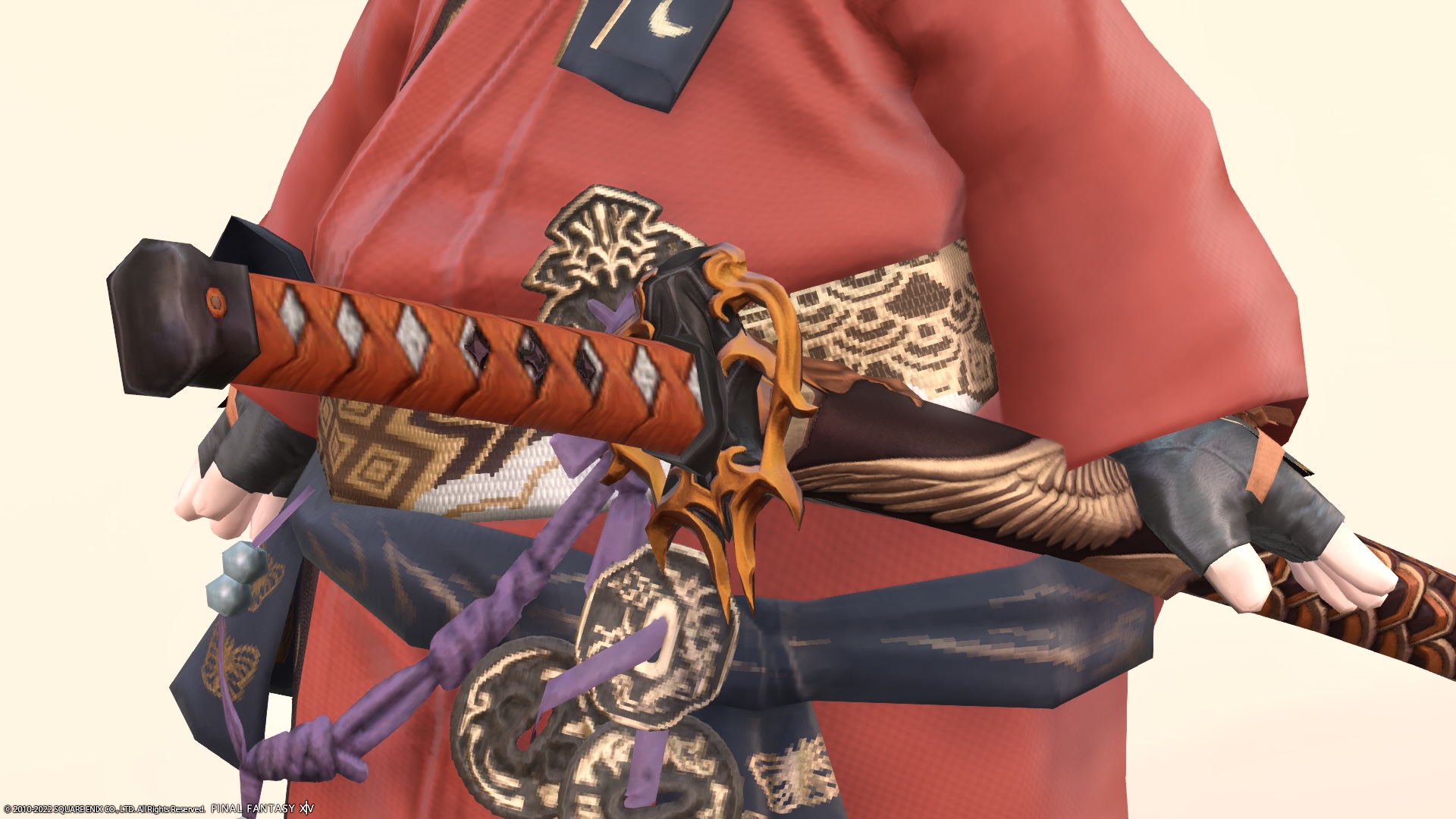 There are patterns with feathers here and there.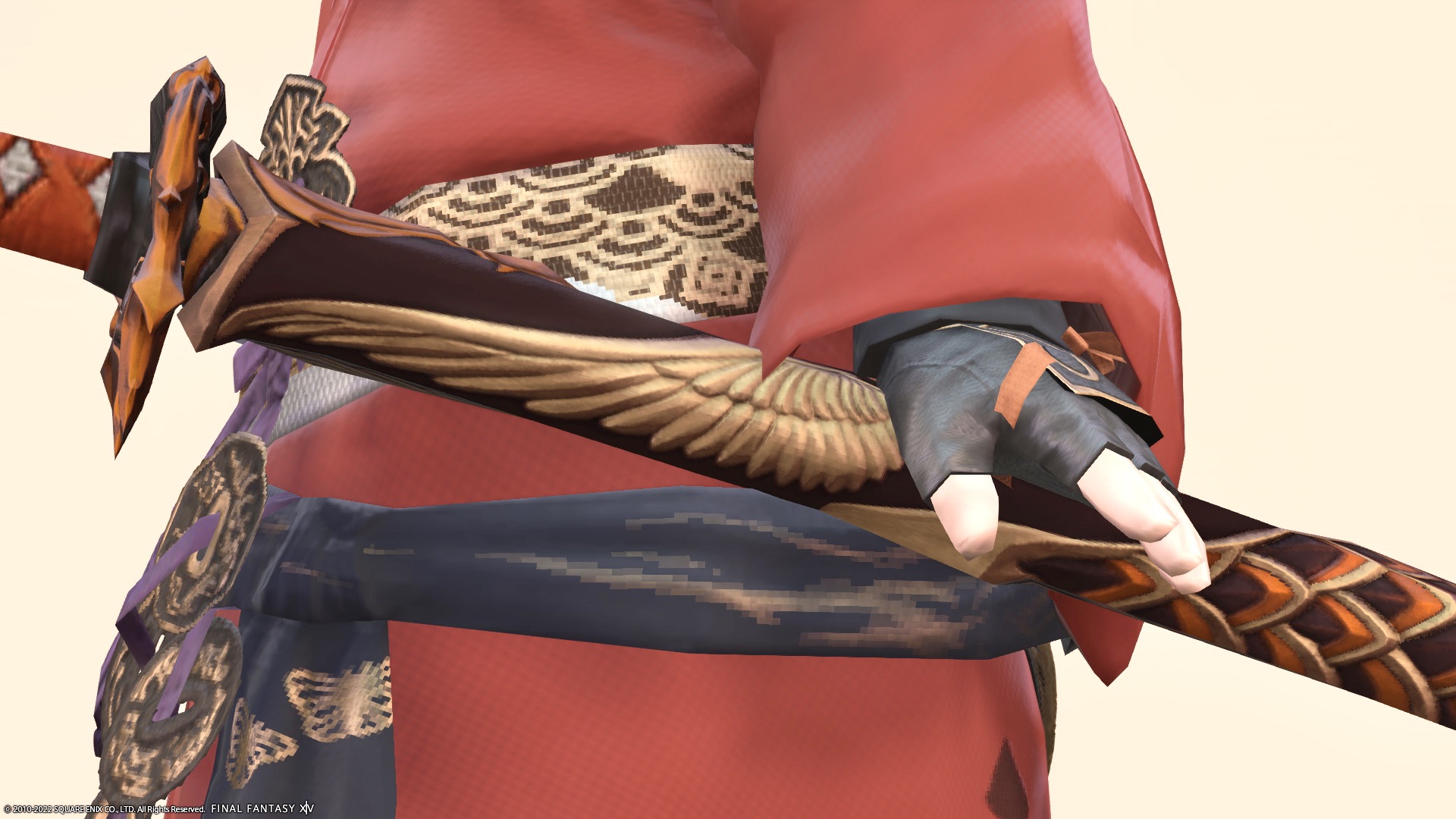 The scabbard looks like a phoenix feather.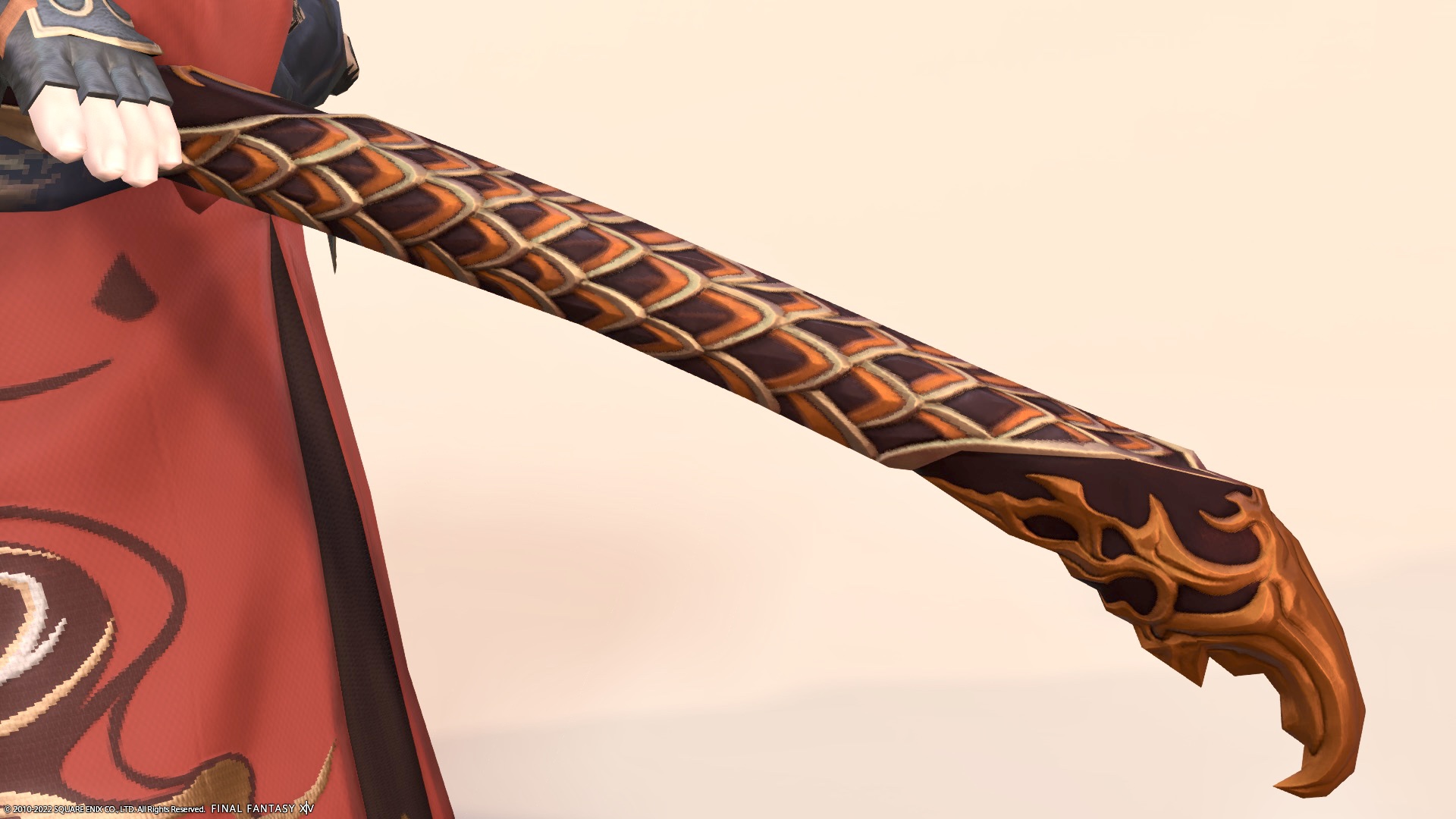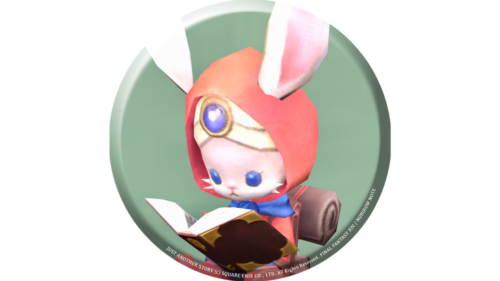 namingway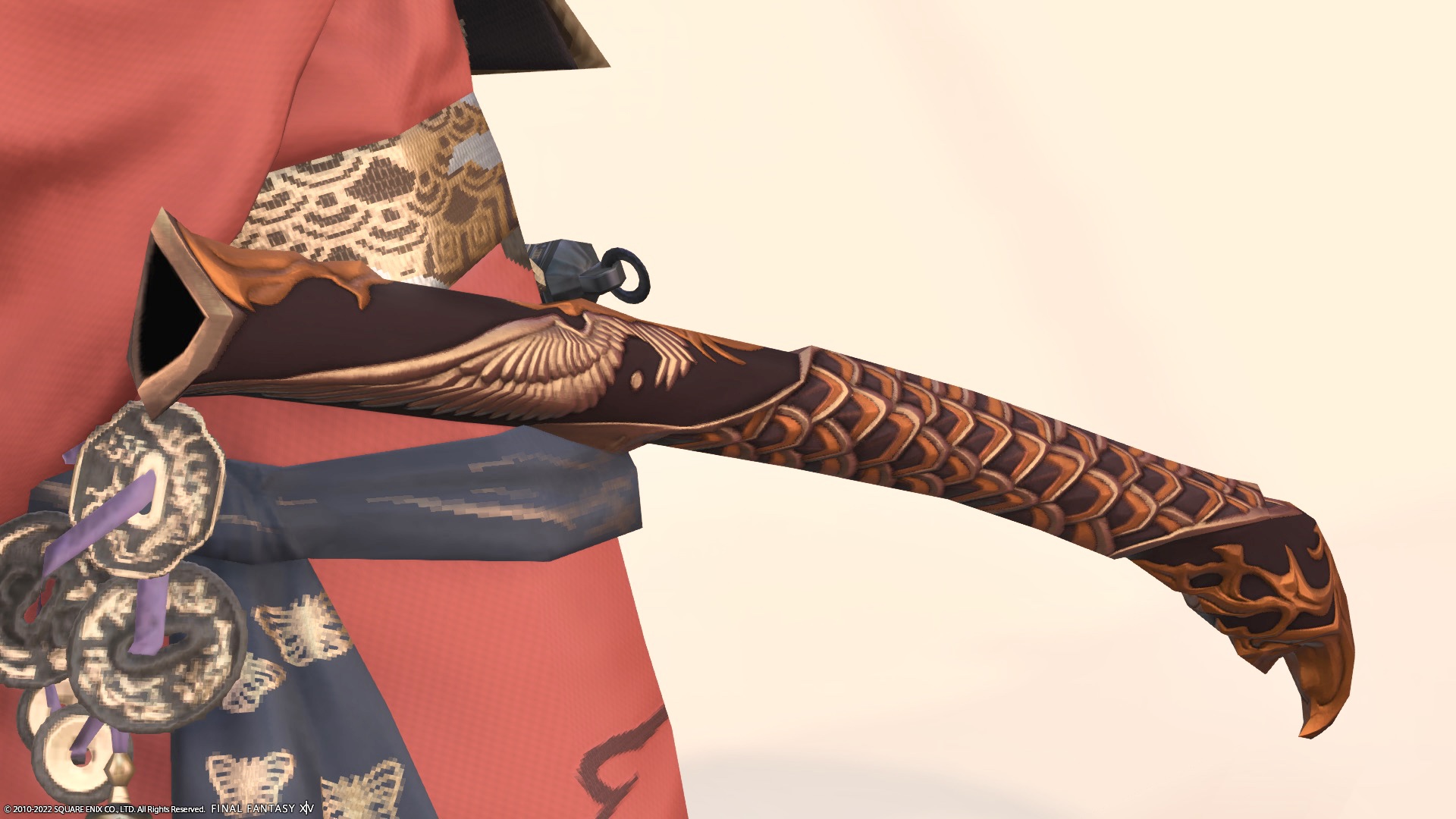 The blade has a gradation from red to yellow.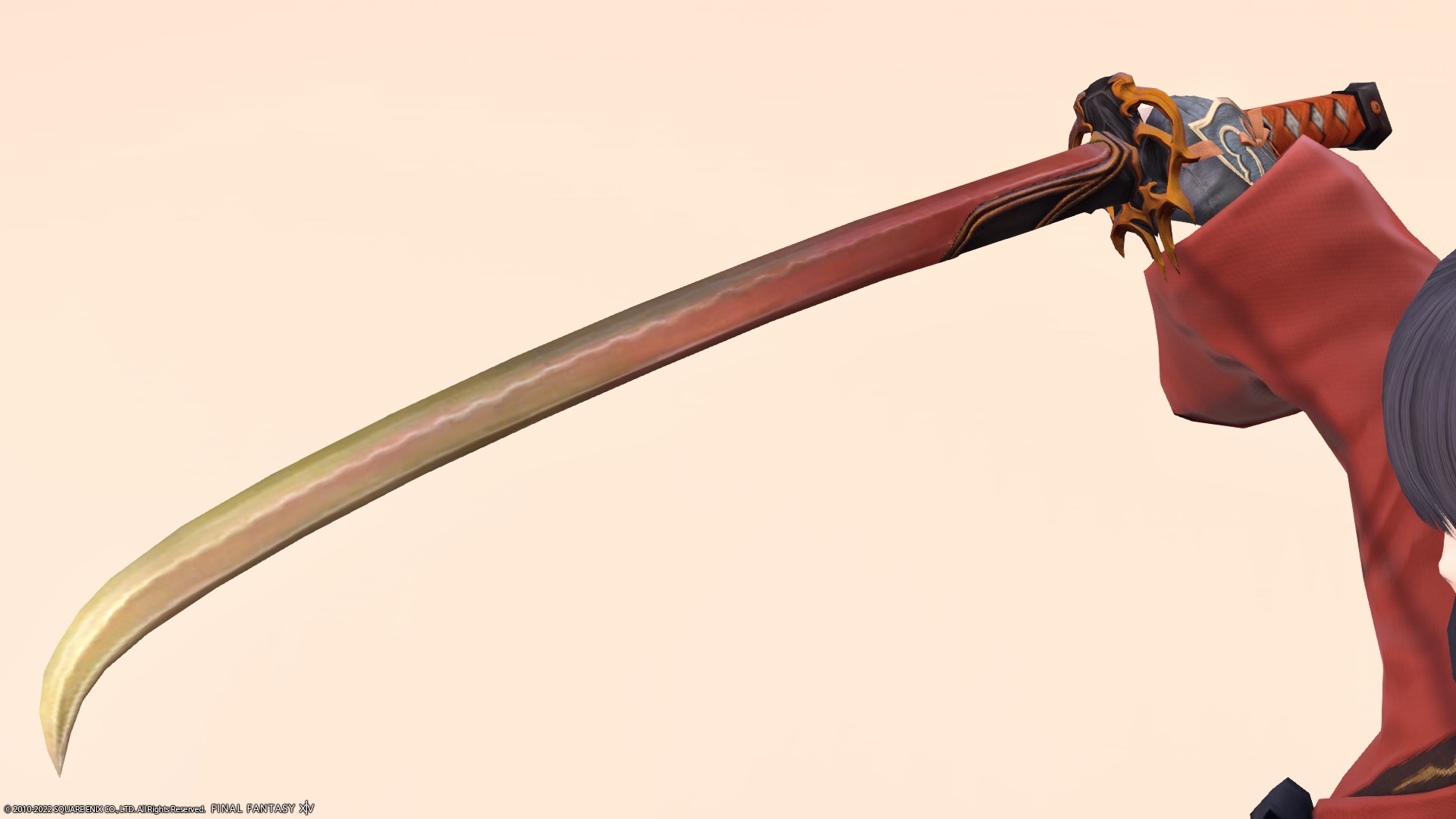 And when the sword is drawn, it glows!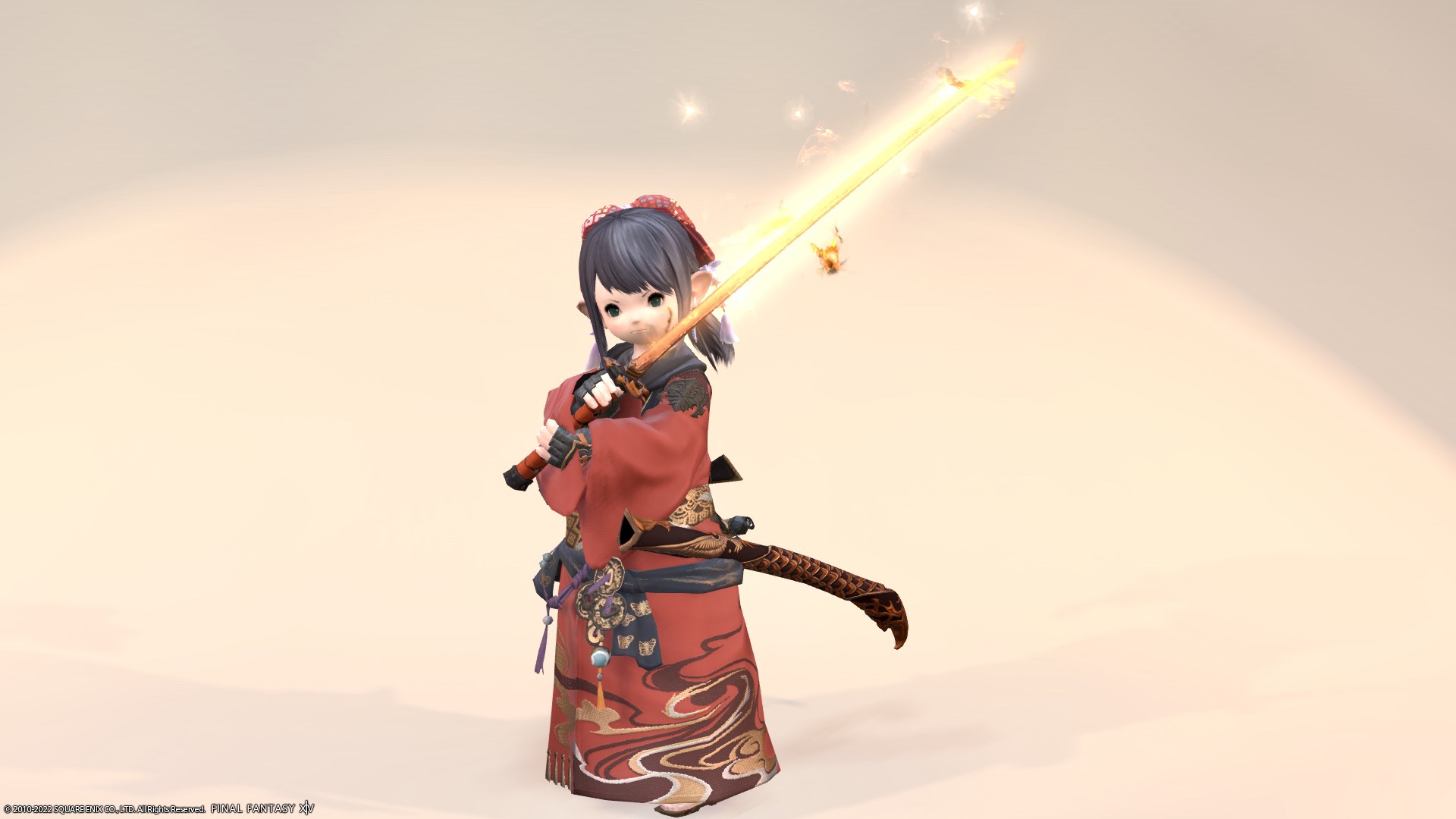 The blade is covered in flames and the wings dance.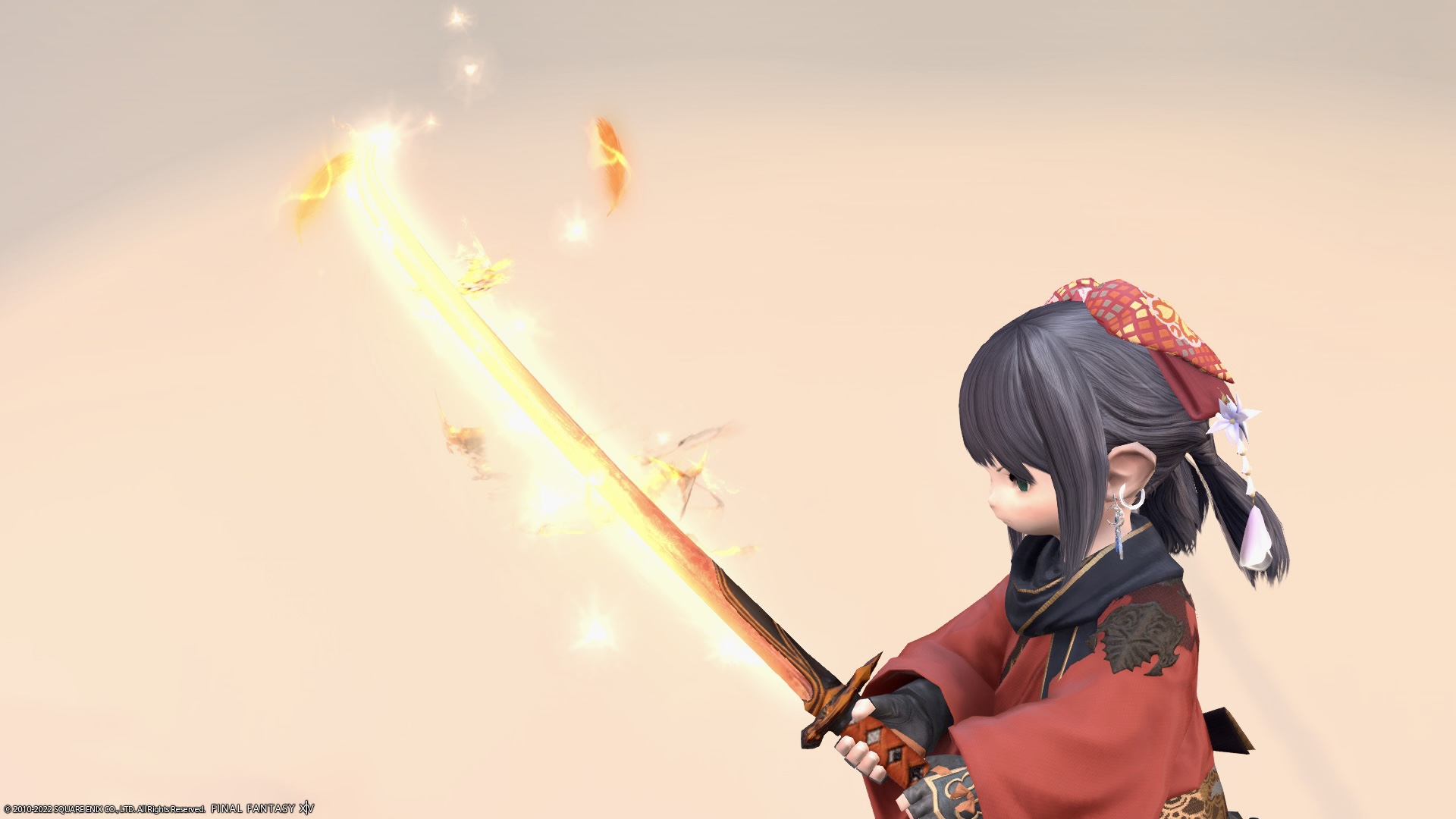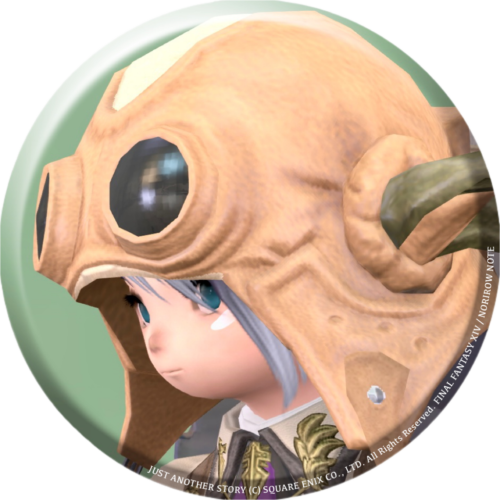 norirow
Even though it's the same flame type, it feels a little different from Ifrit's katana.
This one has a simpler sound.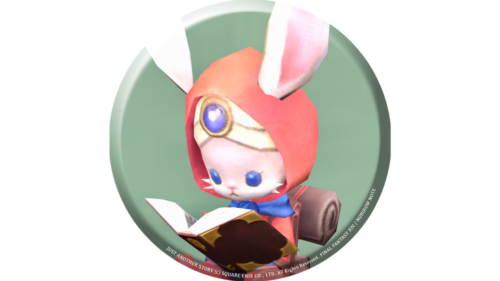 namingway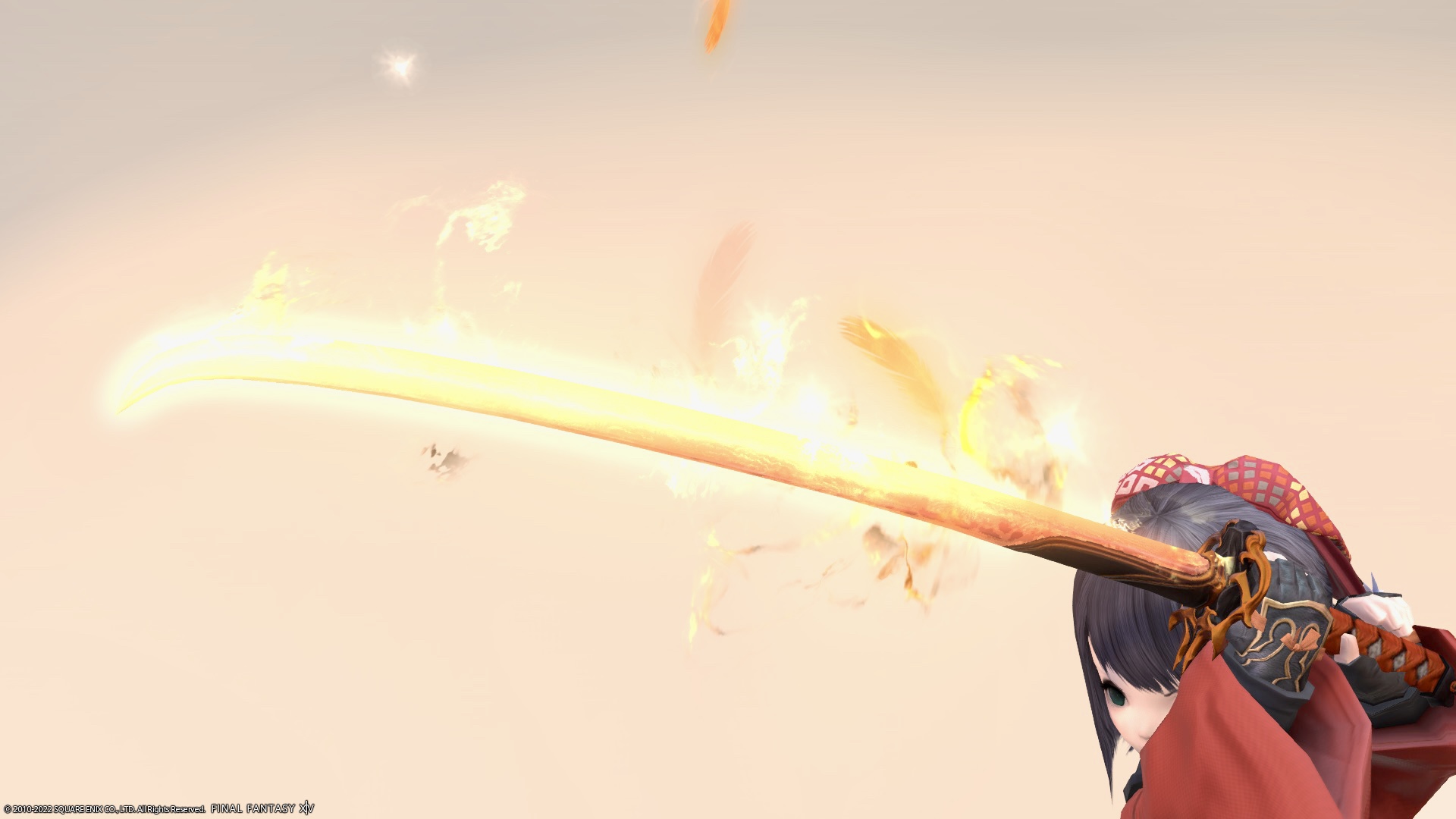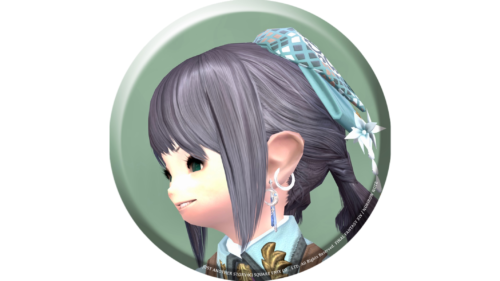 noriko
And I feel like the flames are more intense!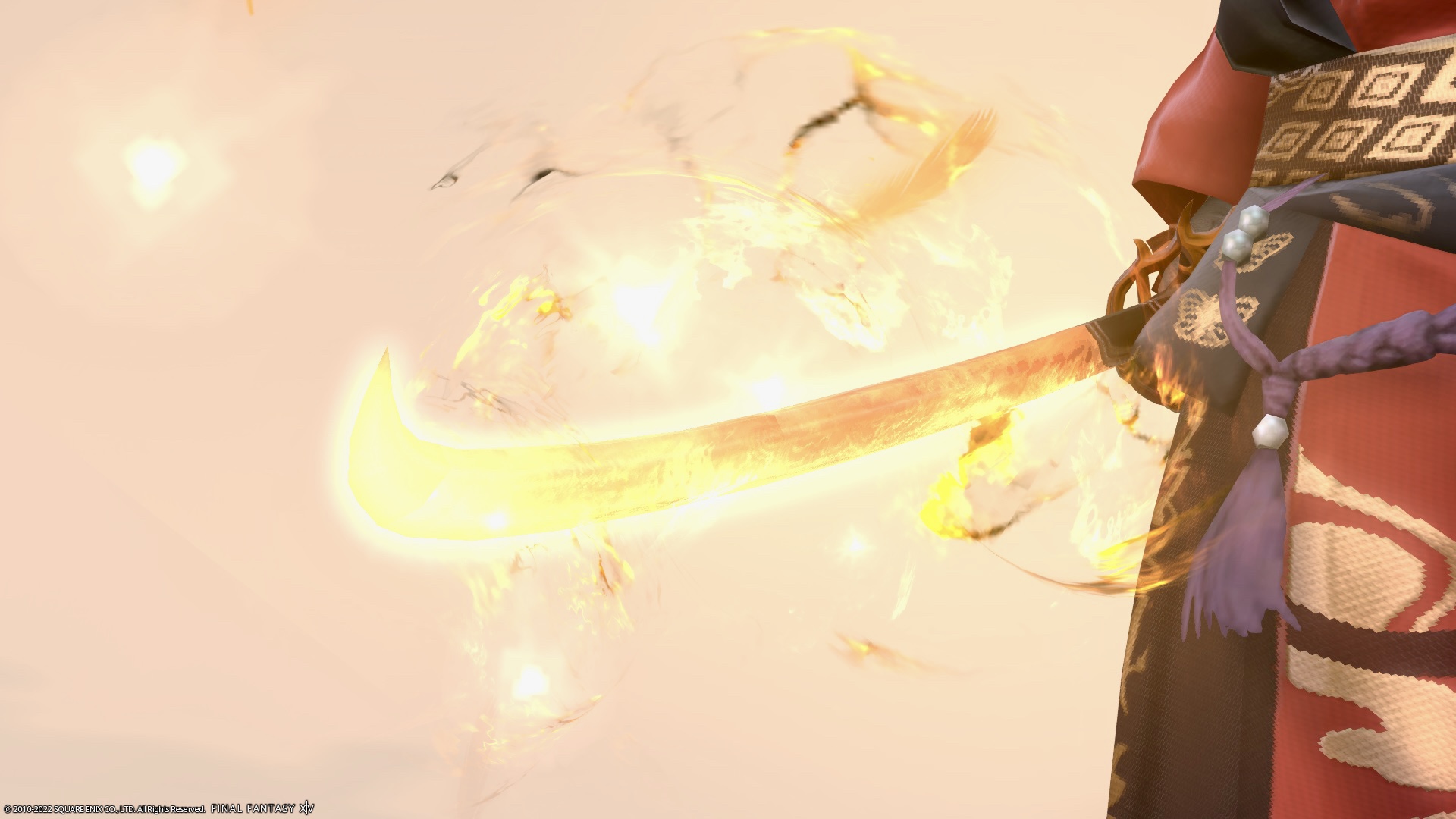 If you look closely, the flame is rotating as if swirling around the blade.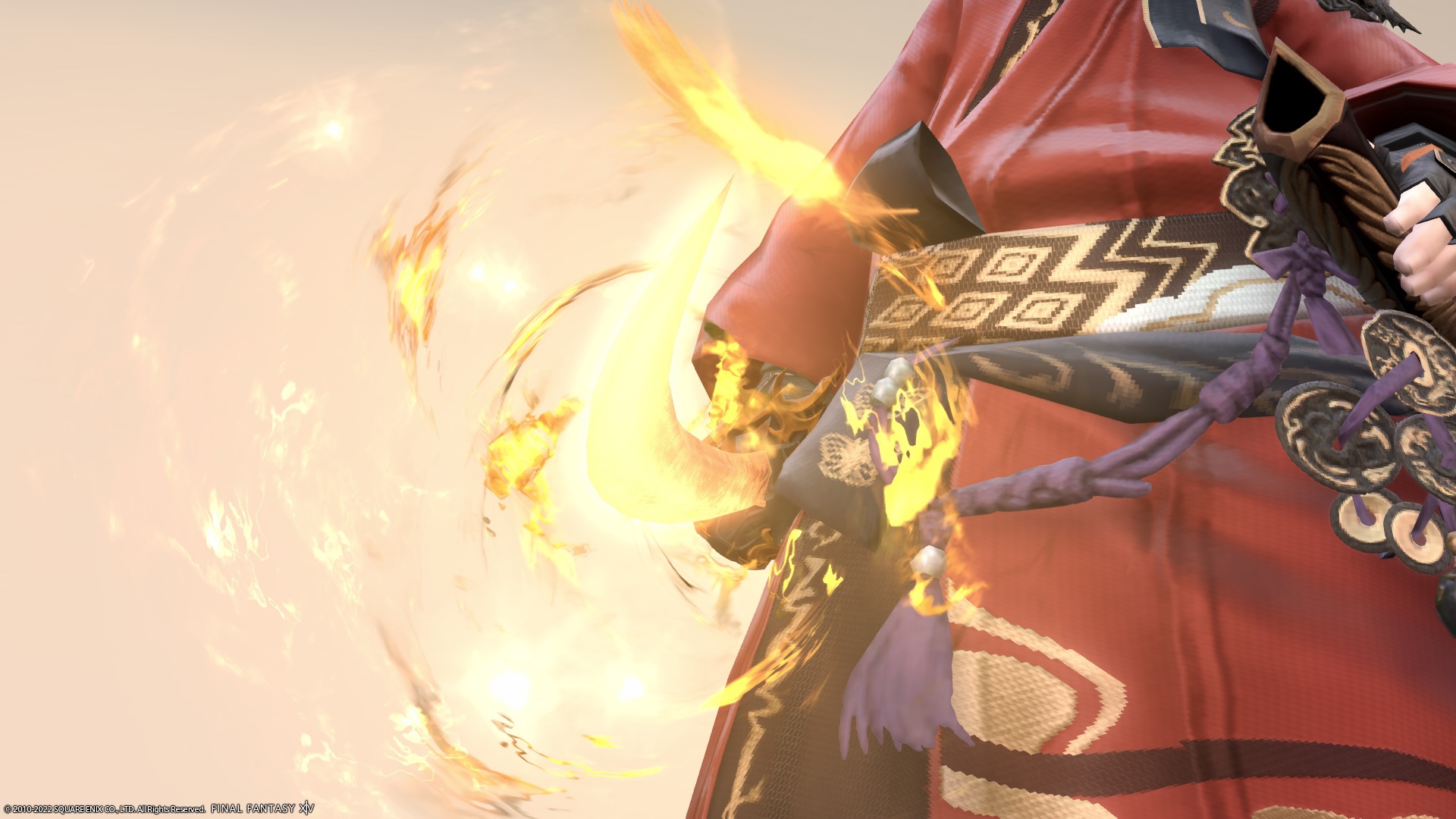 In addition, the wings will rise to a fairly high position.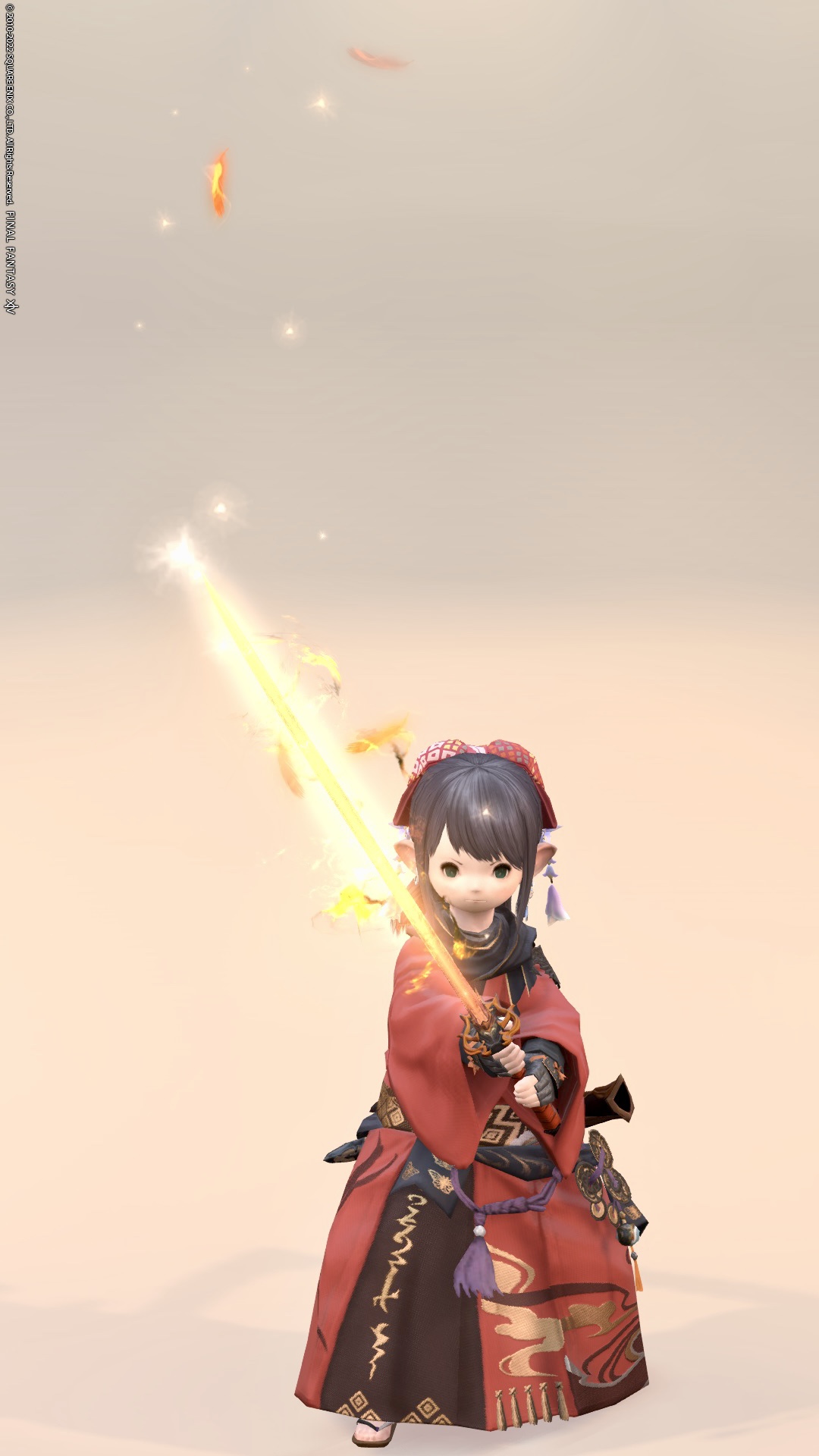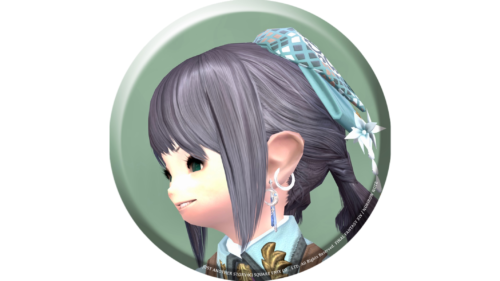 noriko
Suzaku-chan was cute, so this is a happy treasure.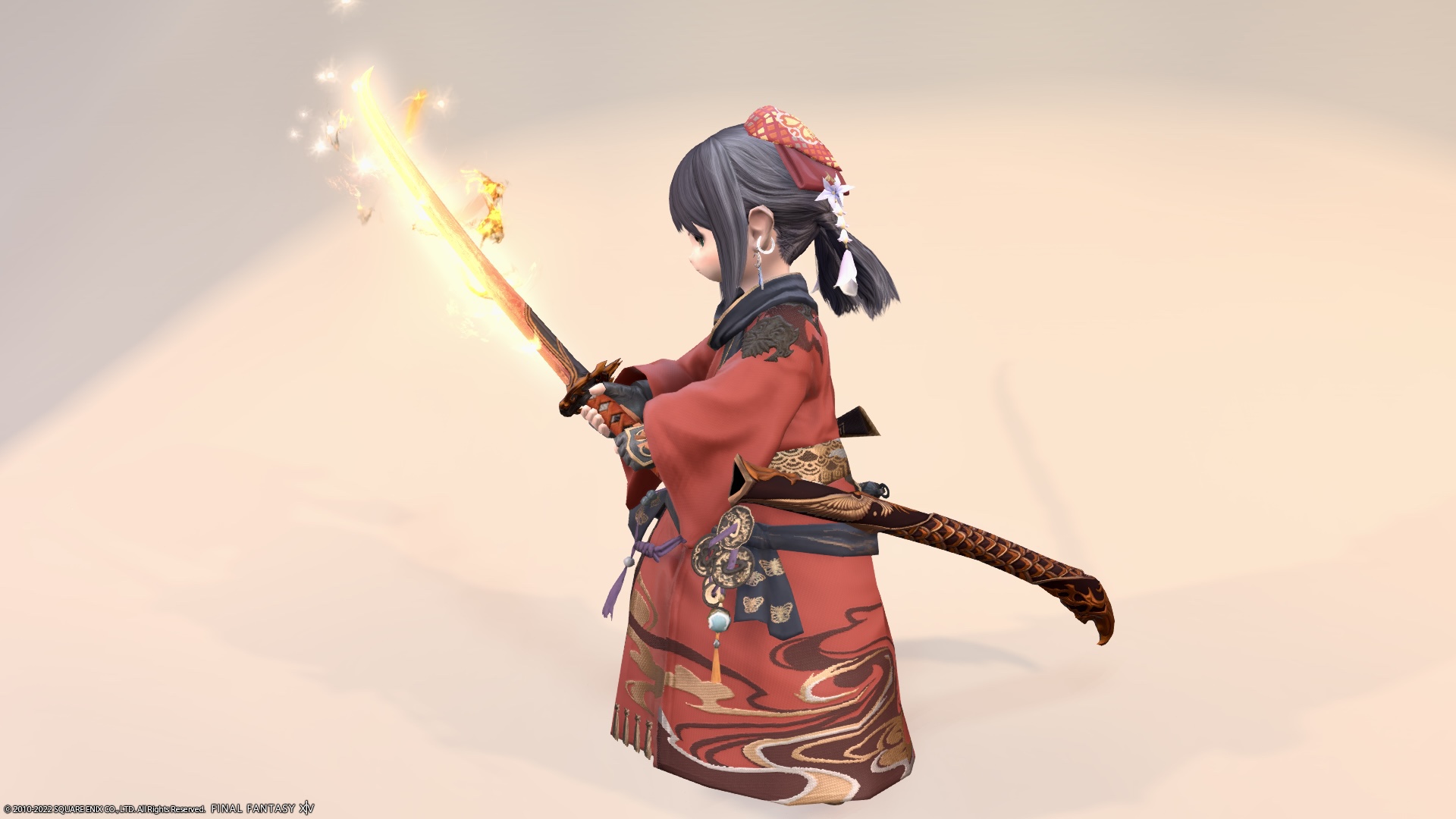 Phantom Flurry seems to be usable ……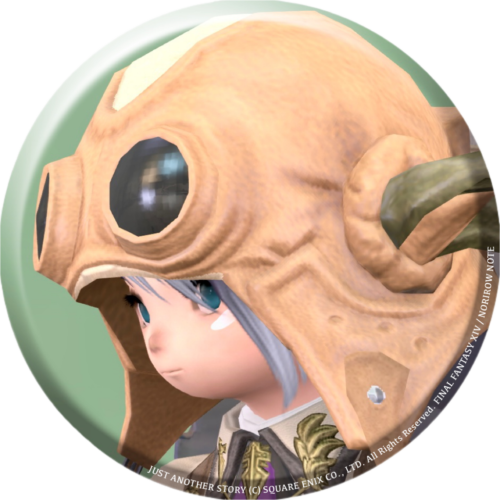 norirow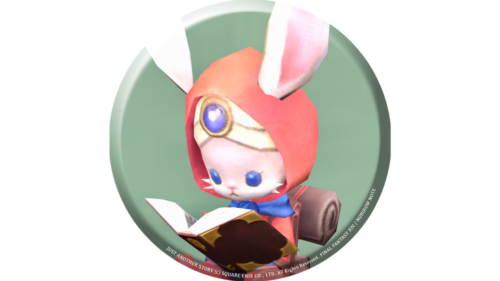 namingway
It's the technique that you died many times in "Extreme" that Norirow-san tried for the first time.
Ugh, just remembering it gives me a headache…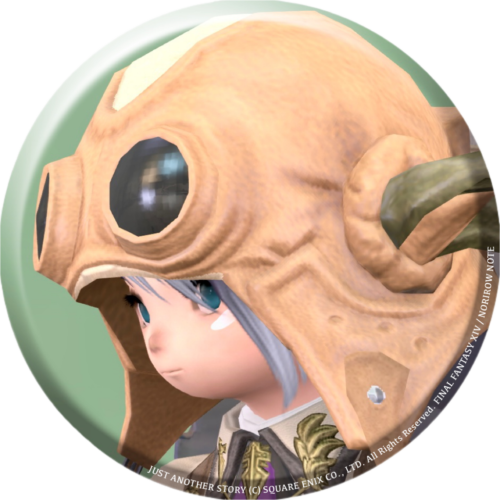 norirow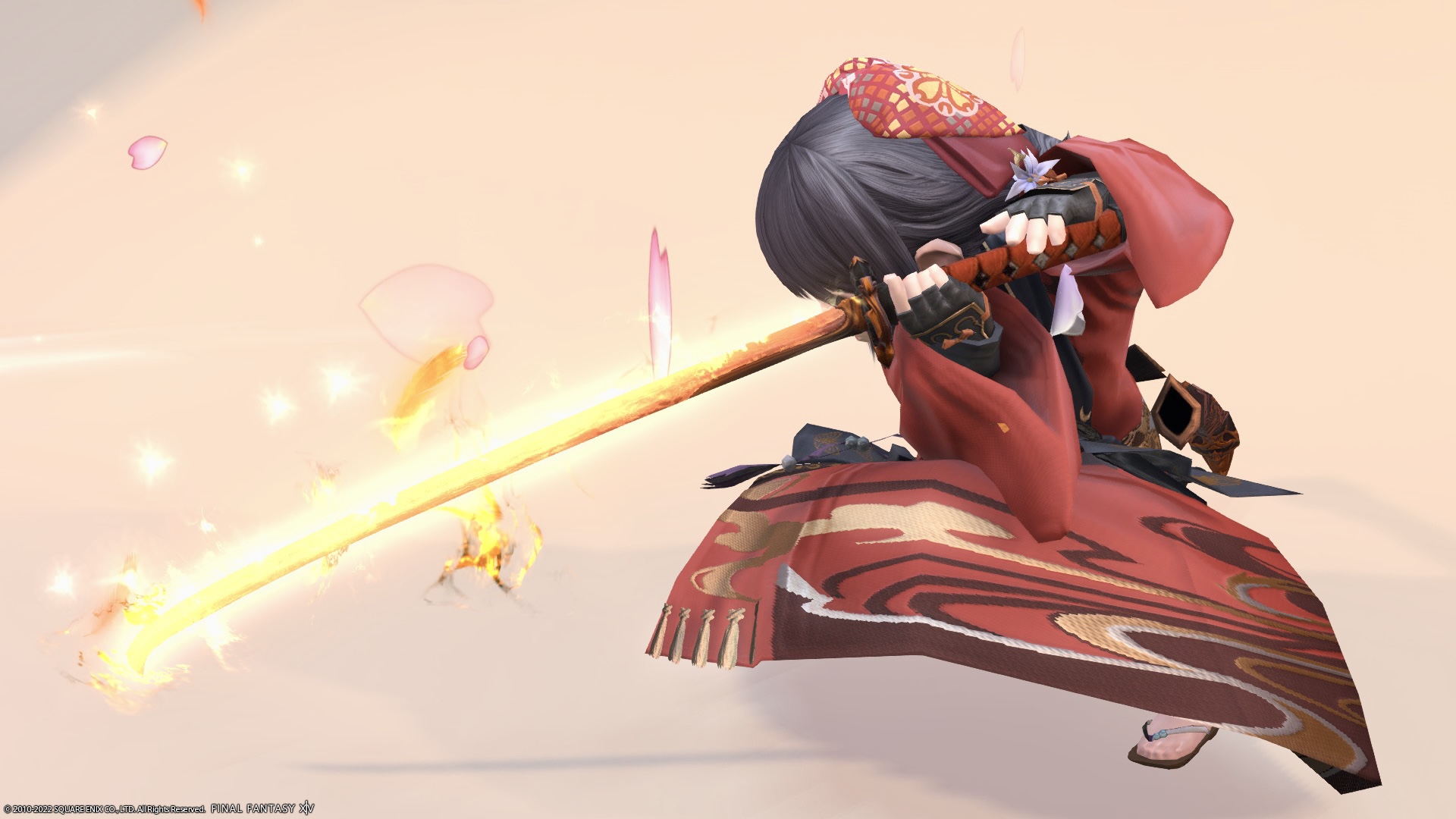 In addition, this "Suzaku's Flame-kissed Chokuto" can be purchased on the market board because it is a crafter-made weapon.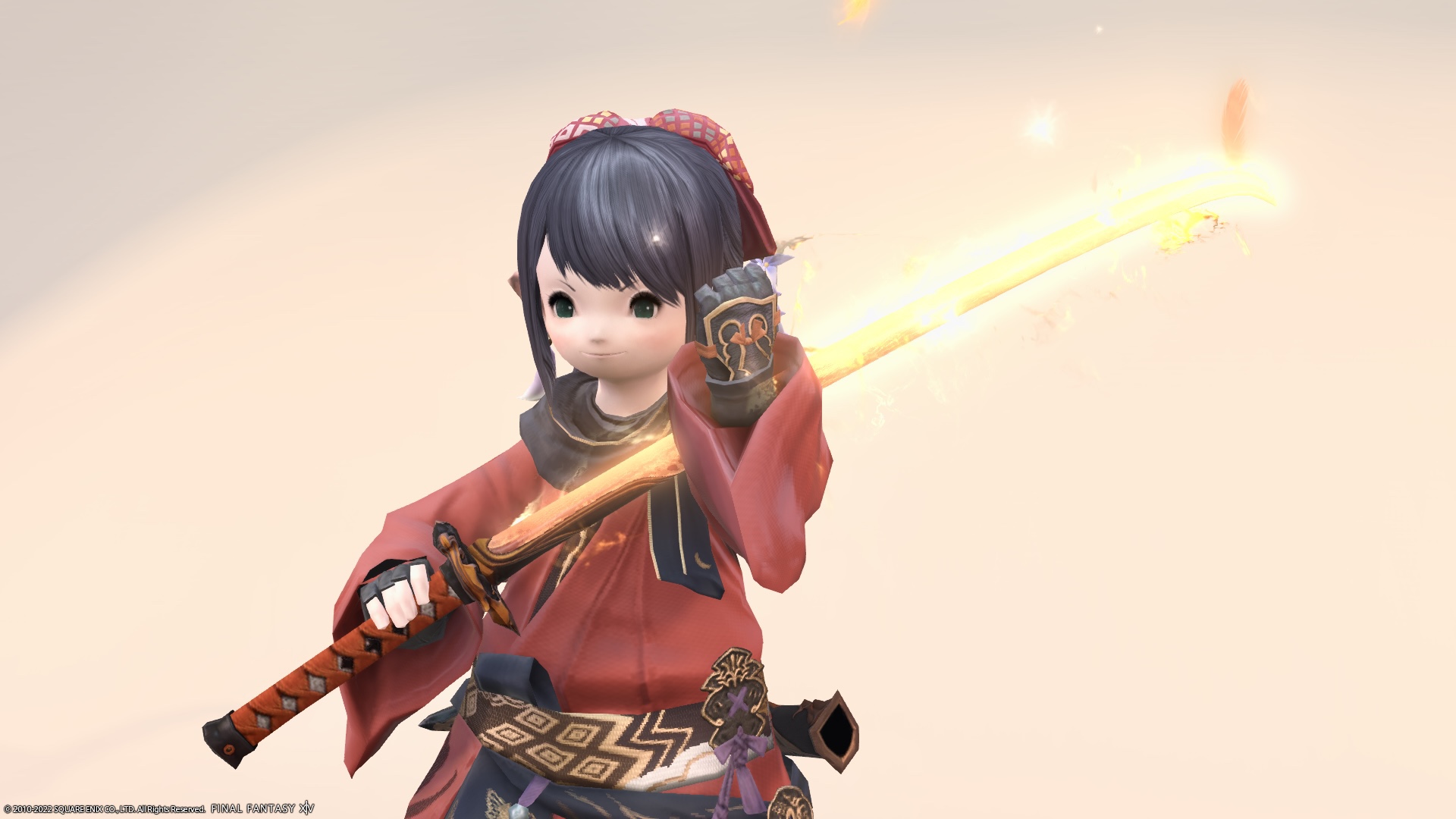 ▼ I recorded a video of the flame effect!
So, that's it for the record of Suzaku's glowing samurai weapon, "Suzaku's Flame-kissed Chokuto."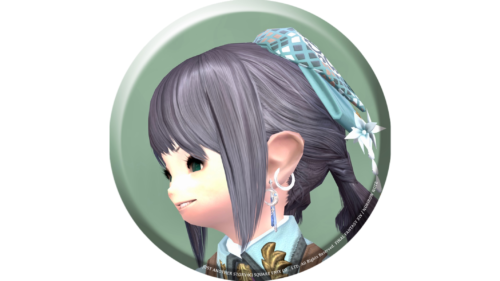 noriko
▼
▼
Related records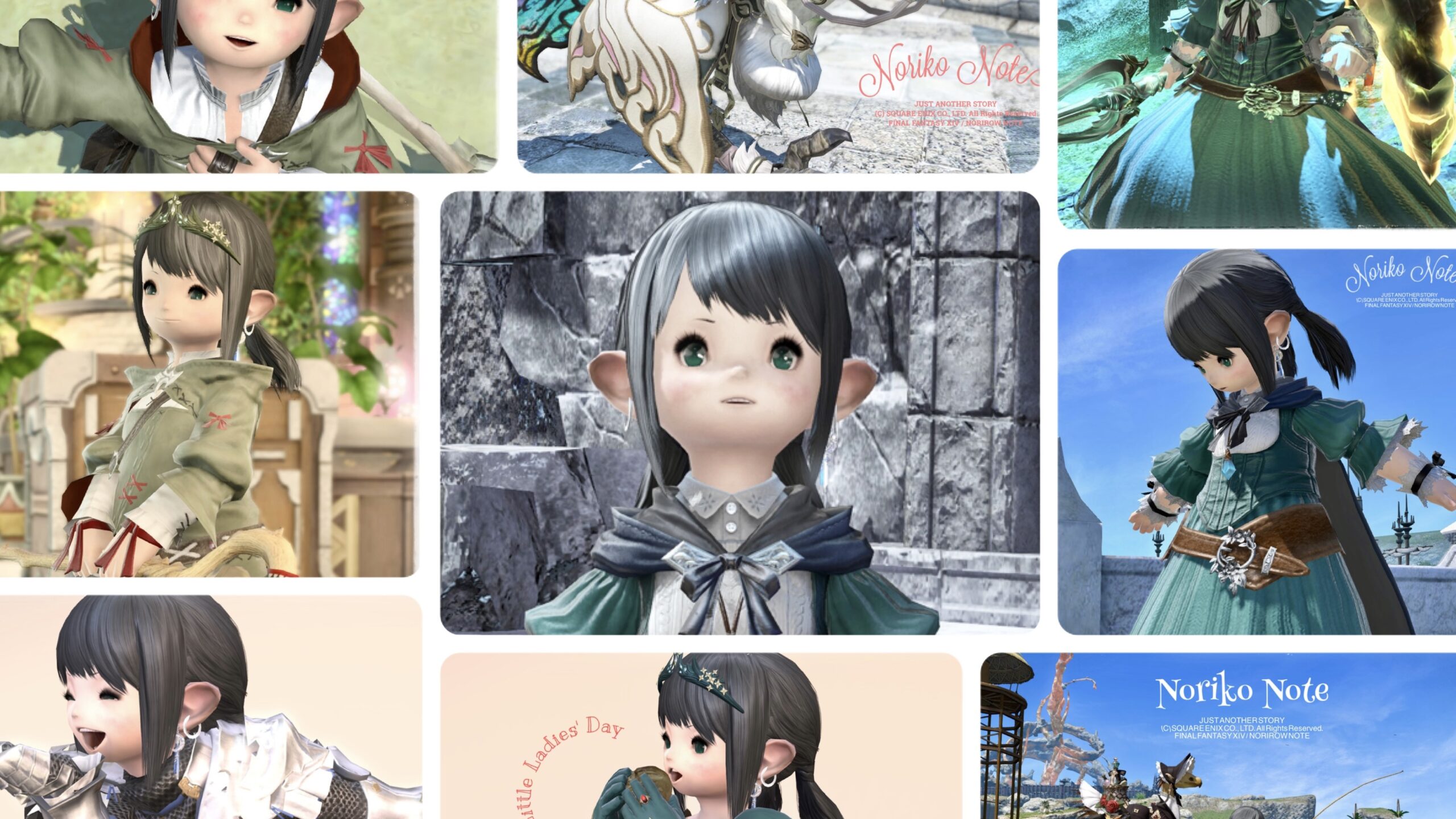 Noriko Note
This is a summary of Noriko's cute costumes and items! / ノリコちゃんの可愛い衣装やアイテムのまとめです!
Suzaku's glowing weapons