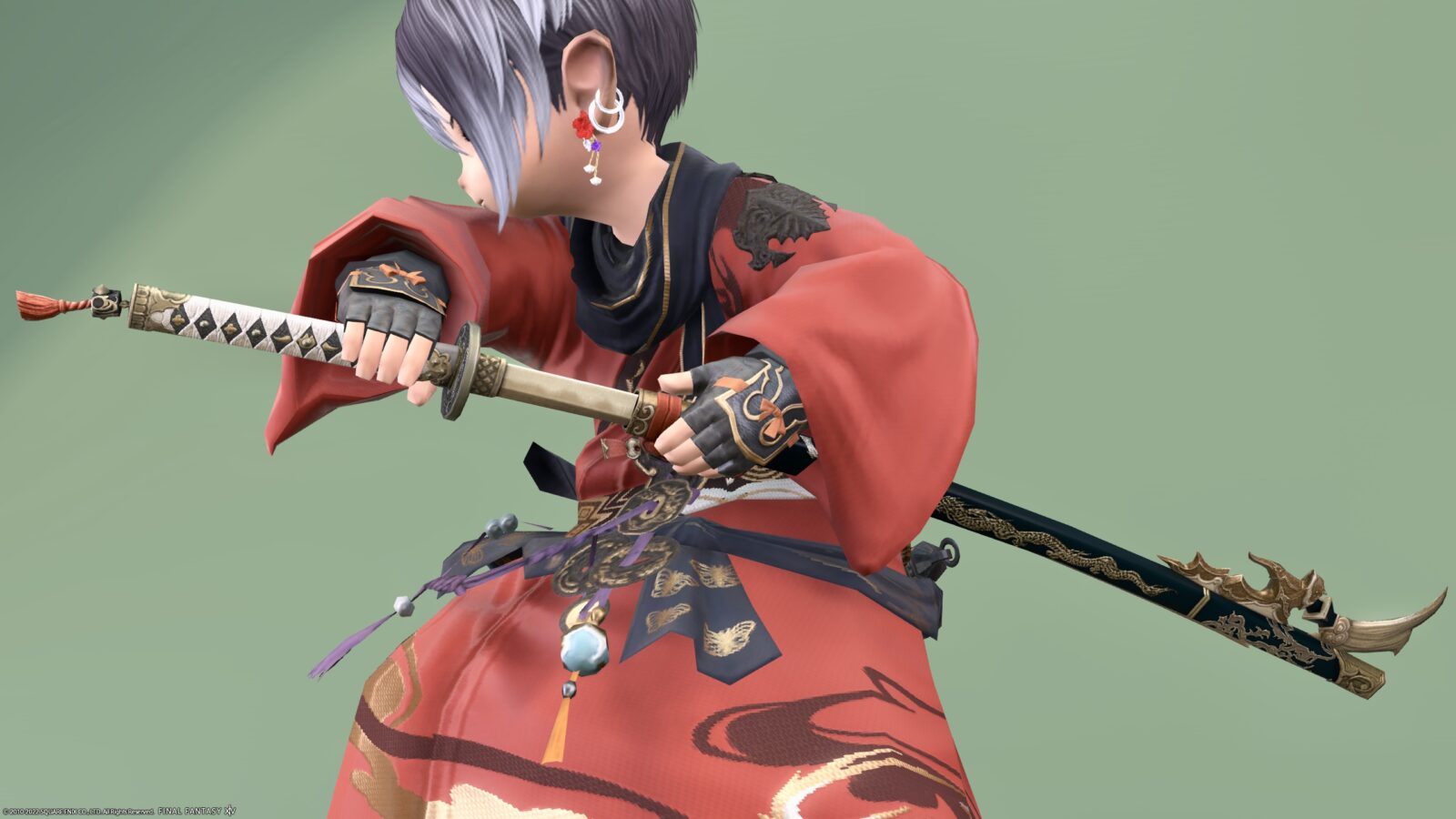 This is the record of the Samurai's Manderville weapons First Form "Manderville Samurai Blade".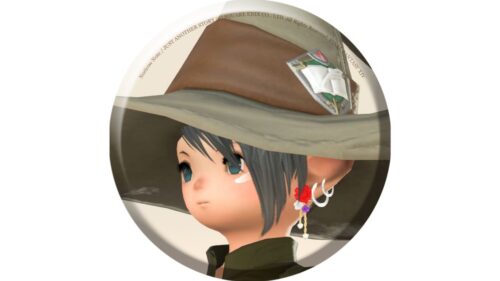 norirow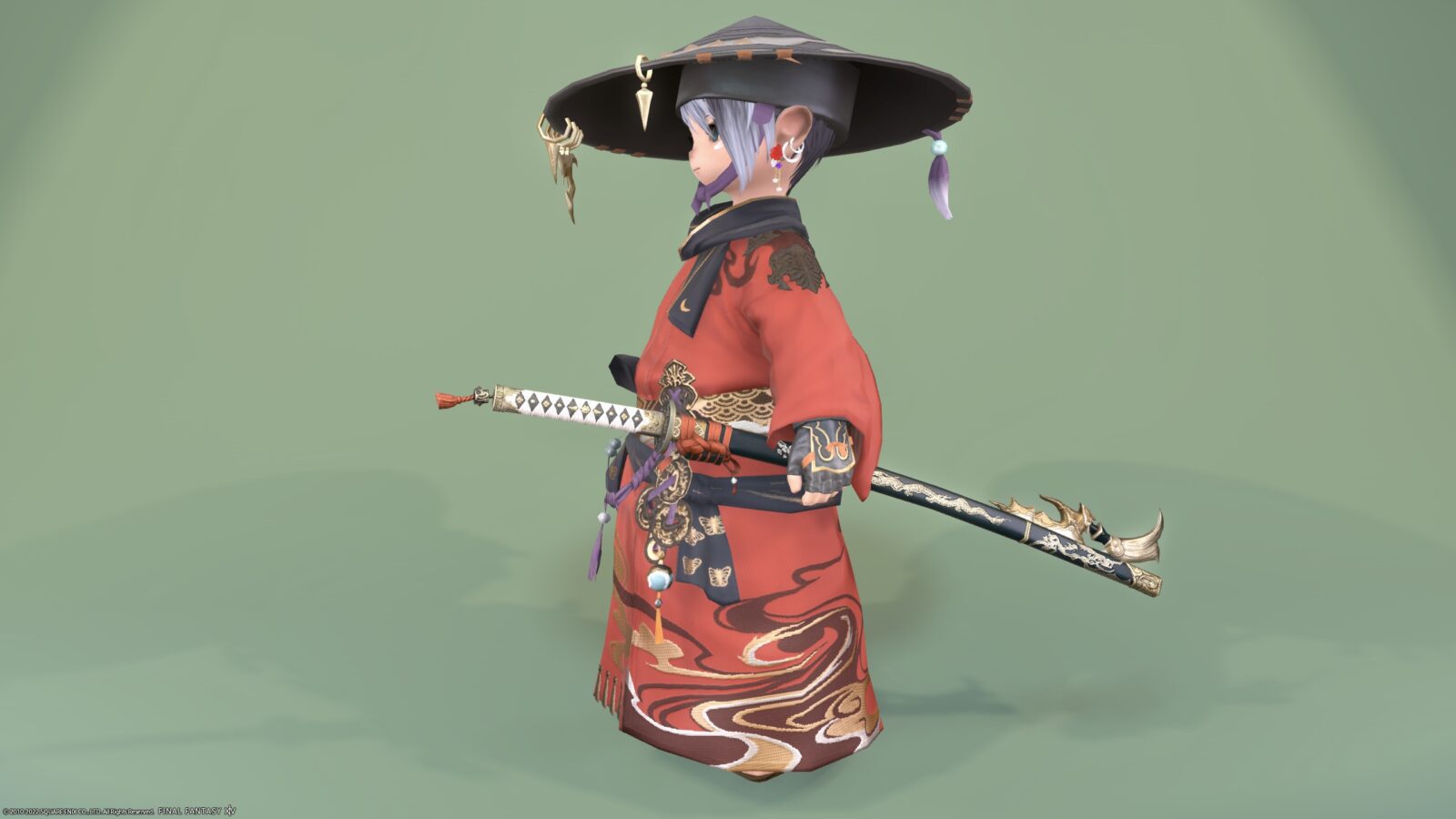 It's a katana with an orthodox design.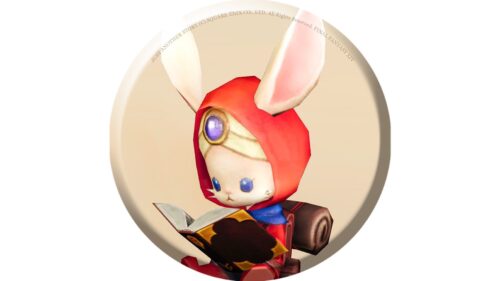 namingway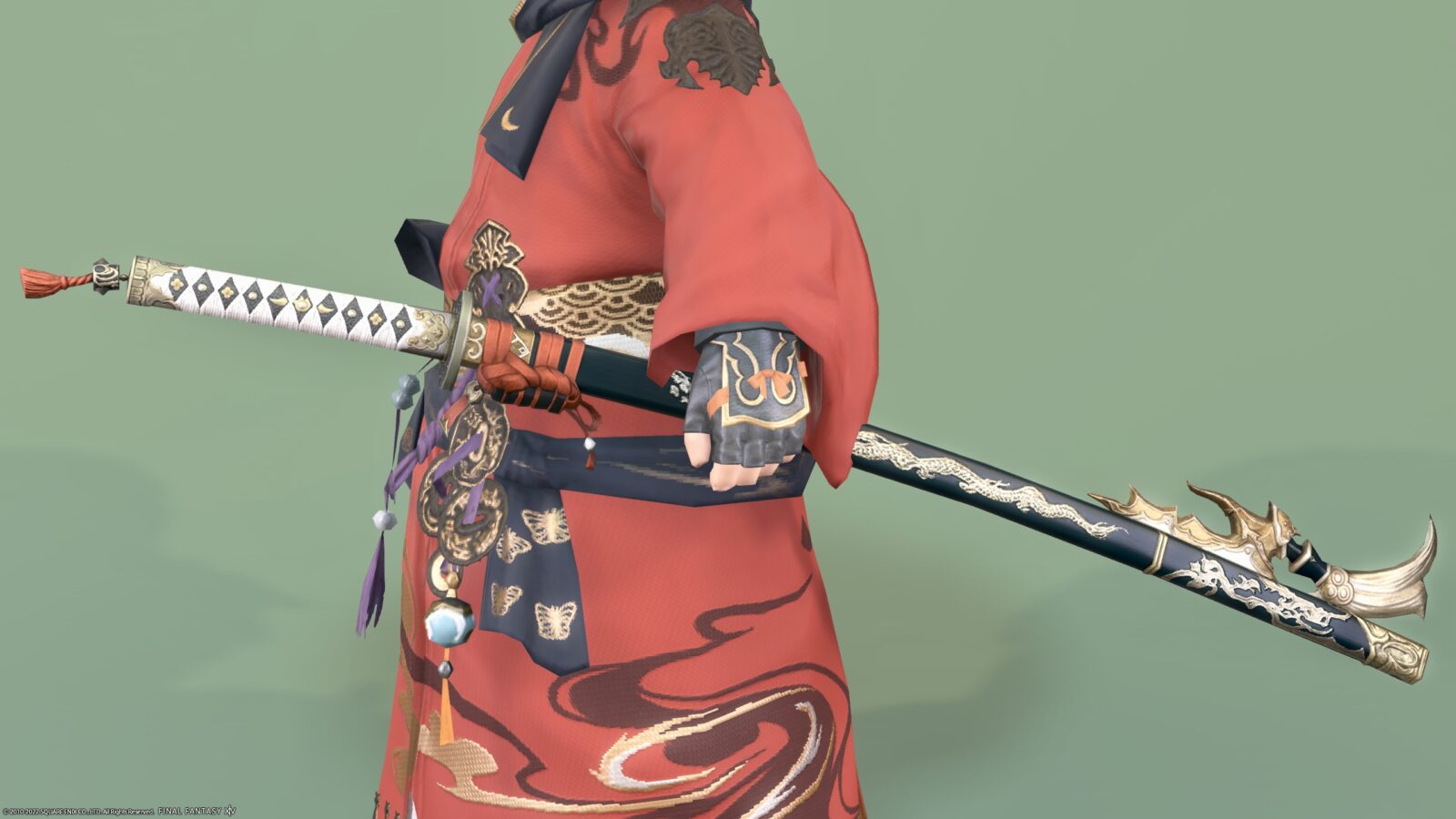 The handle has a lovely pattern. It's also fashionable to have something like a bell on the end of the handle.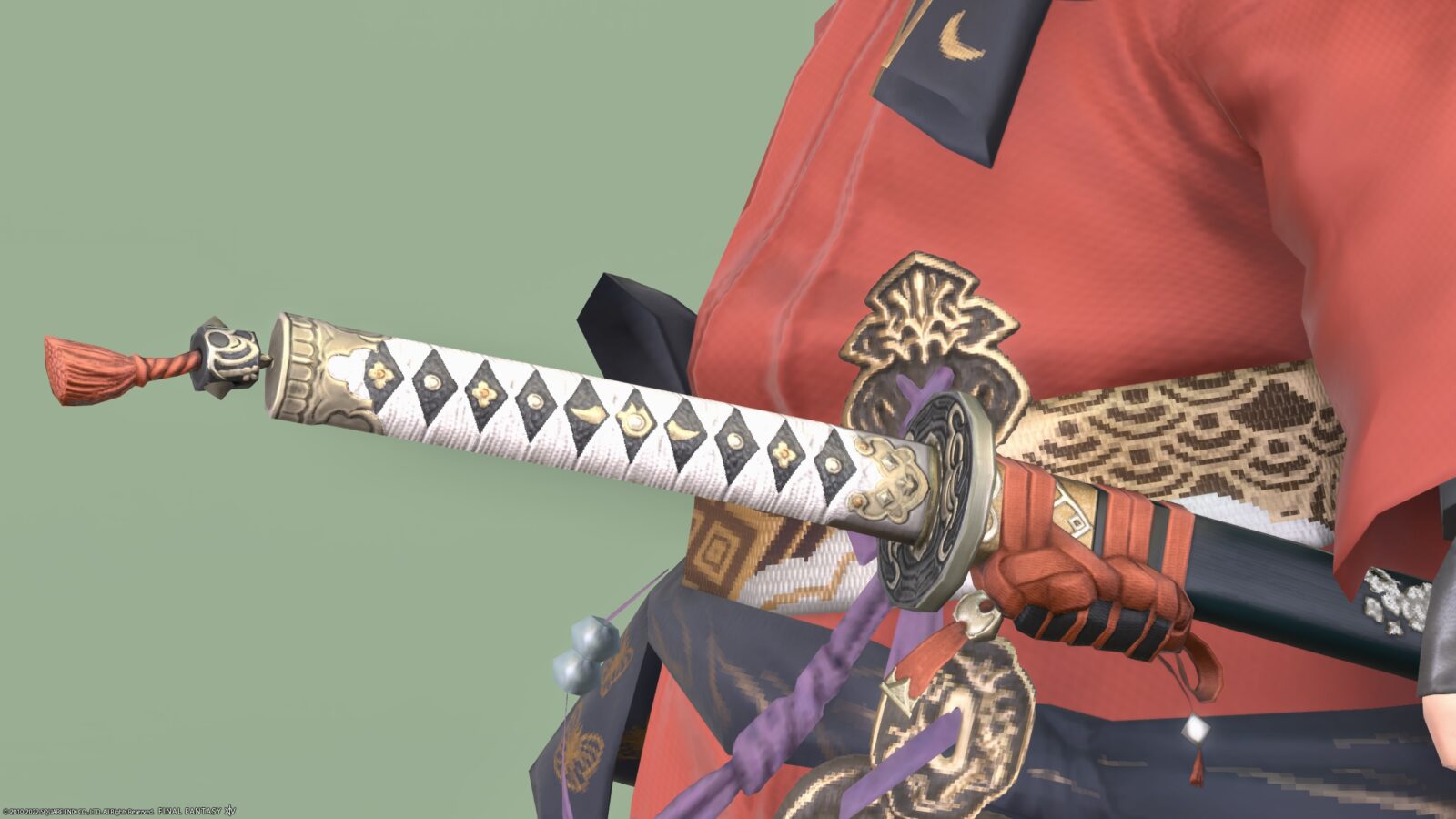 The pods are dark green and very pretty. A dragon is drawn.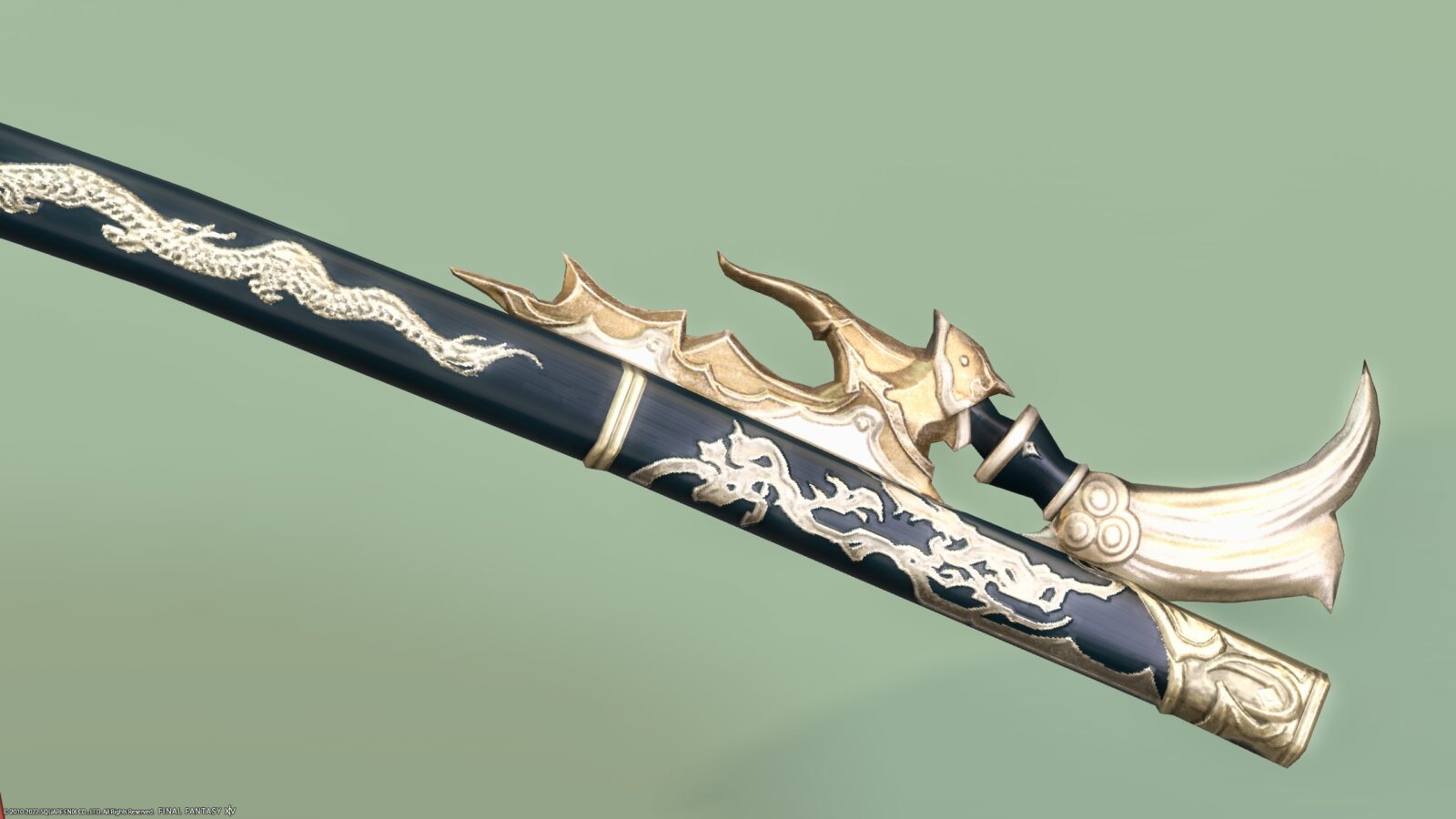 The decoration is… a gold shachihoko?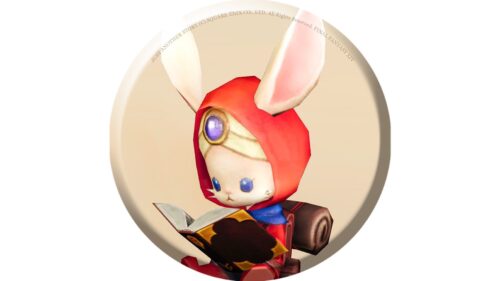 namingway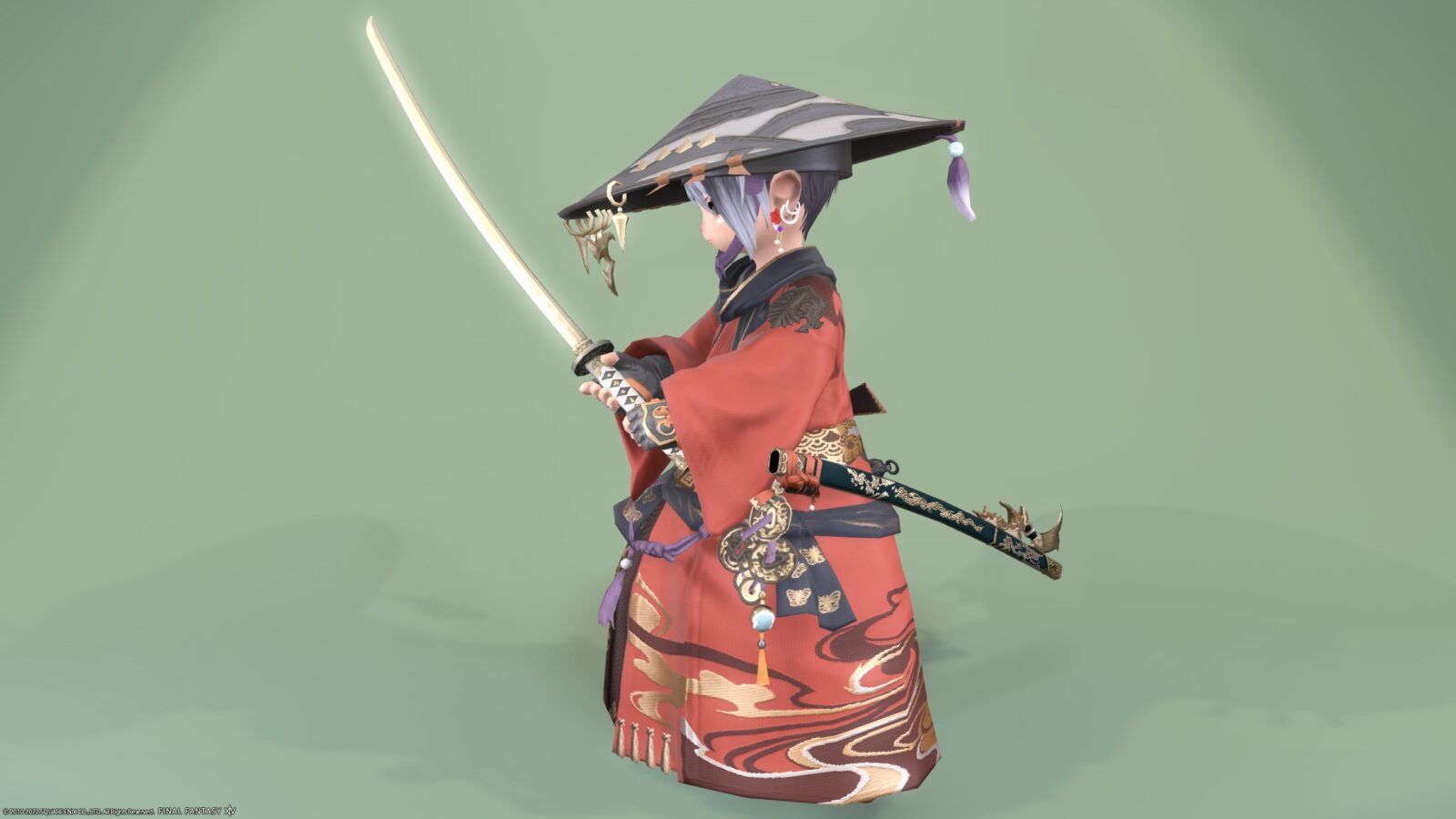 The blade is gold and has a very nice finish.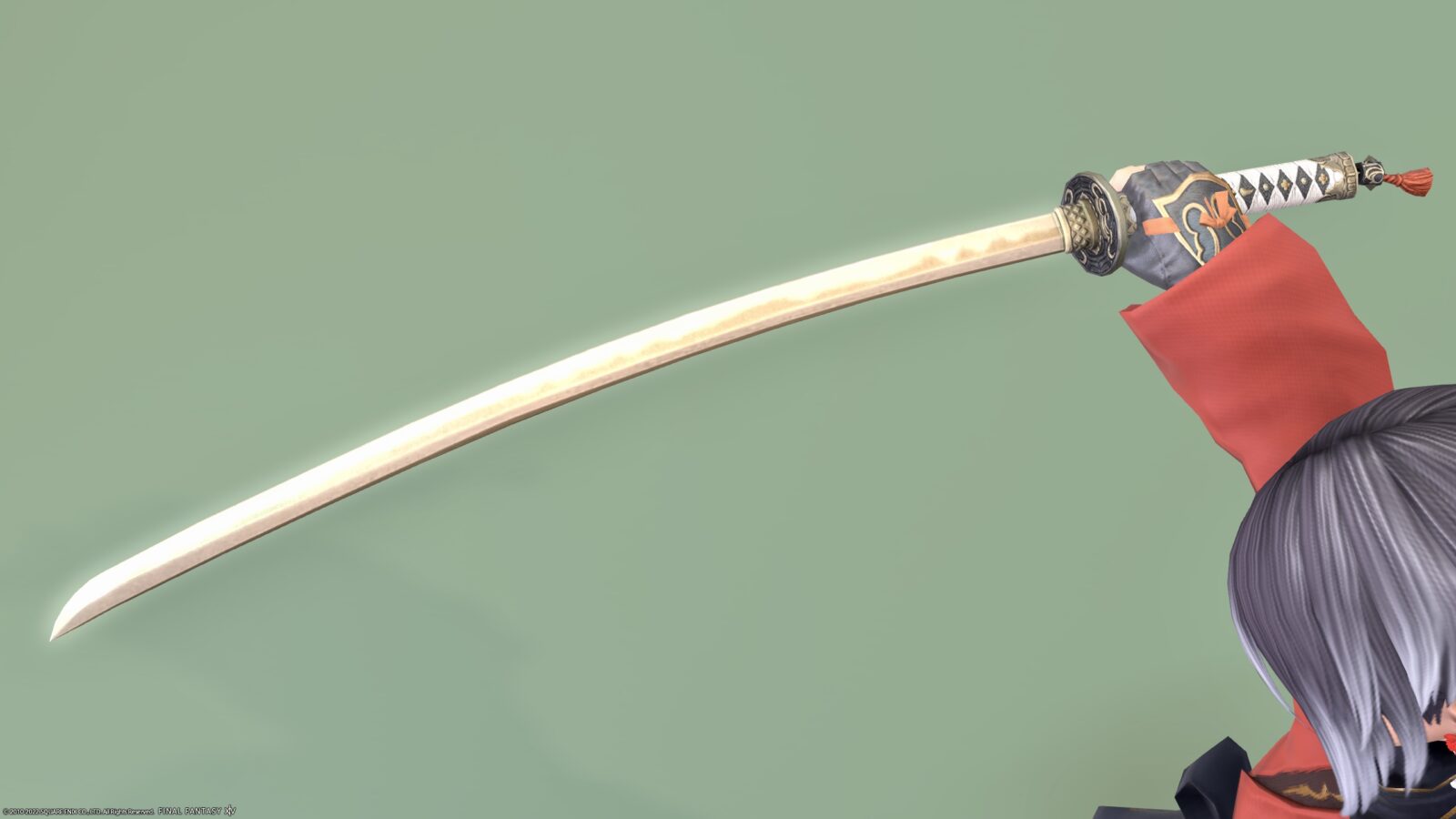 The irregular construction creates a very realistic and famous sword atmosphere.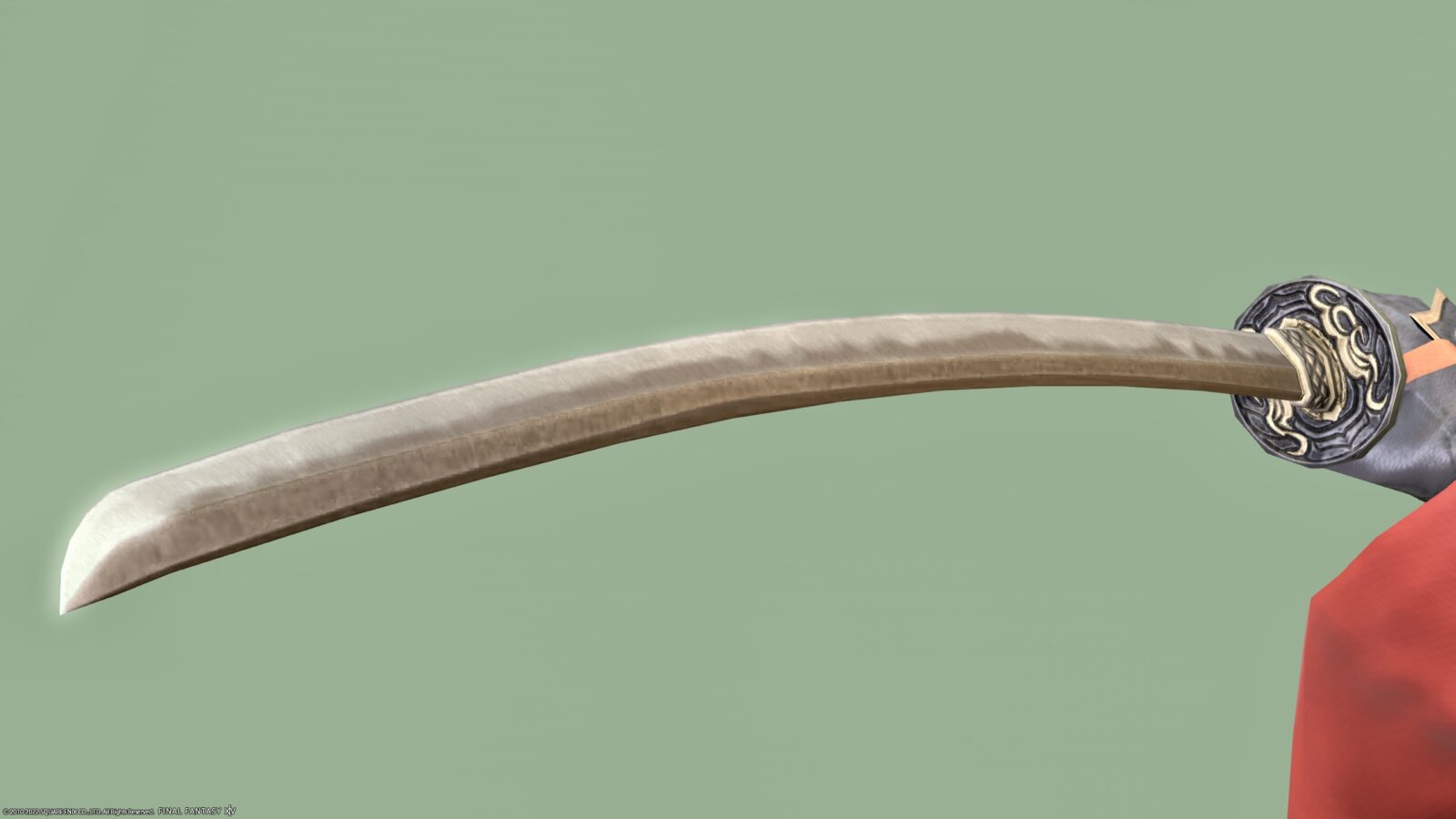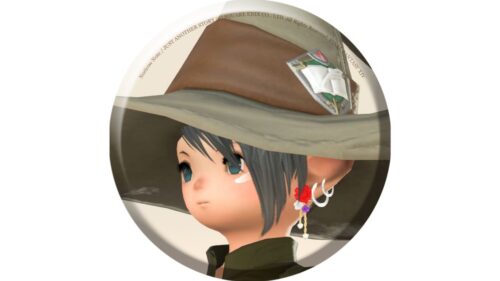 norirow
Even so, Mr. Godbert can create such a pure Japanese design, and he has a lot of variations.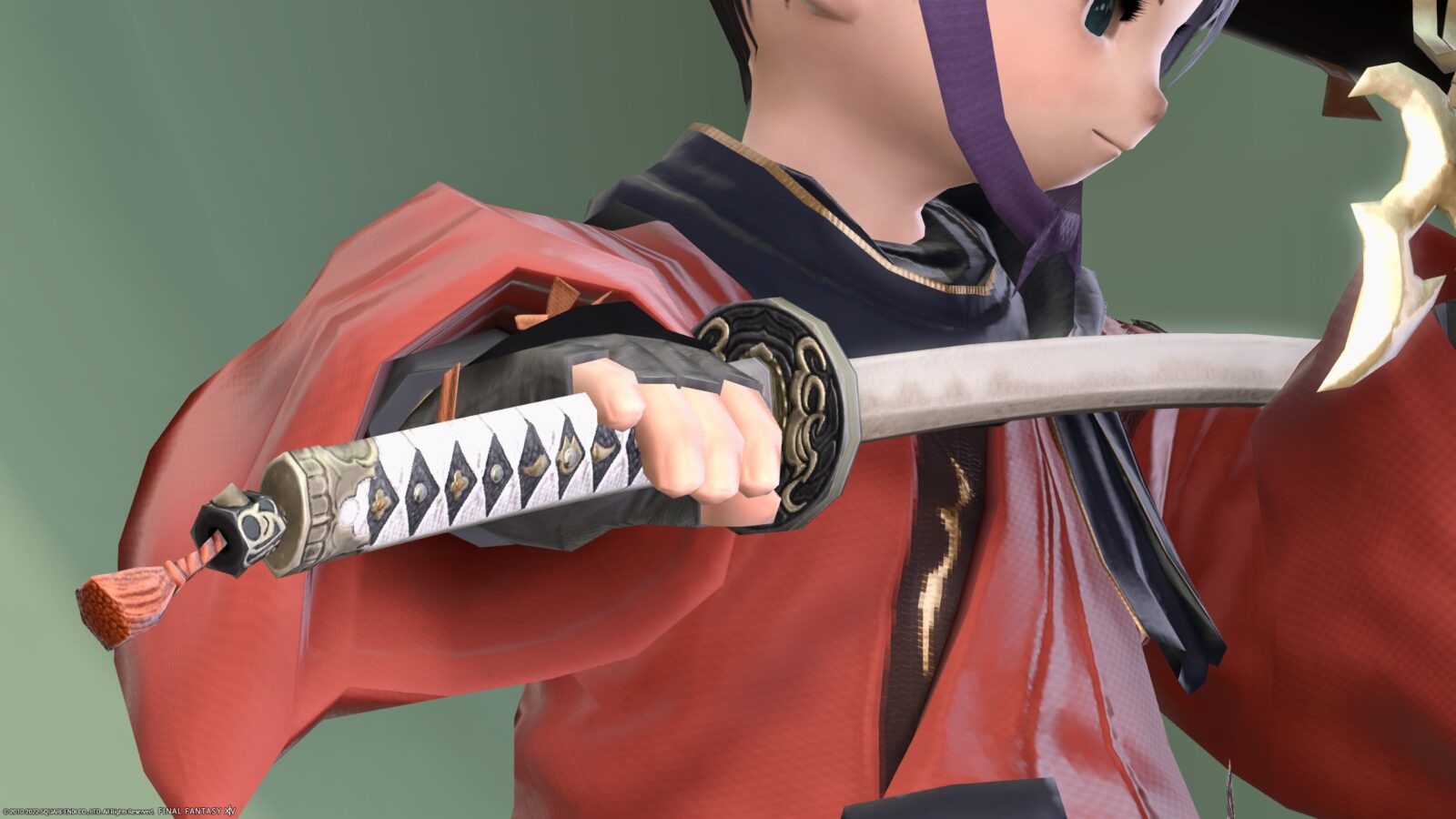 Well, because he's the best Goldsmith.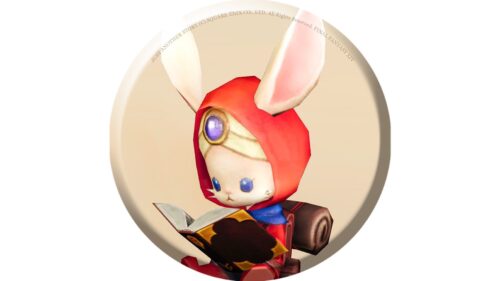 namingway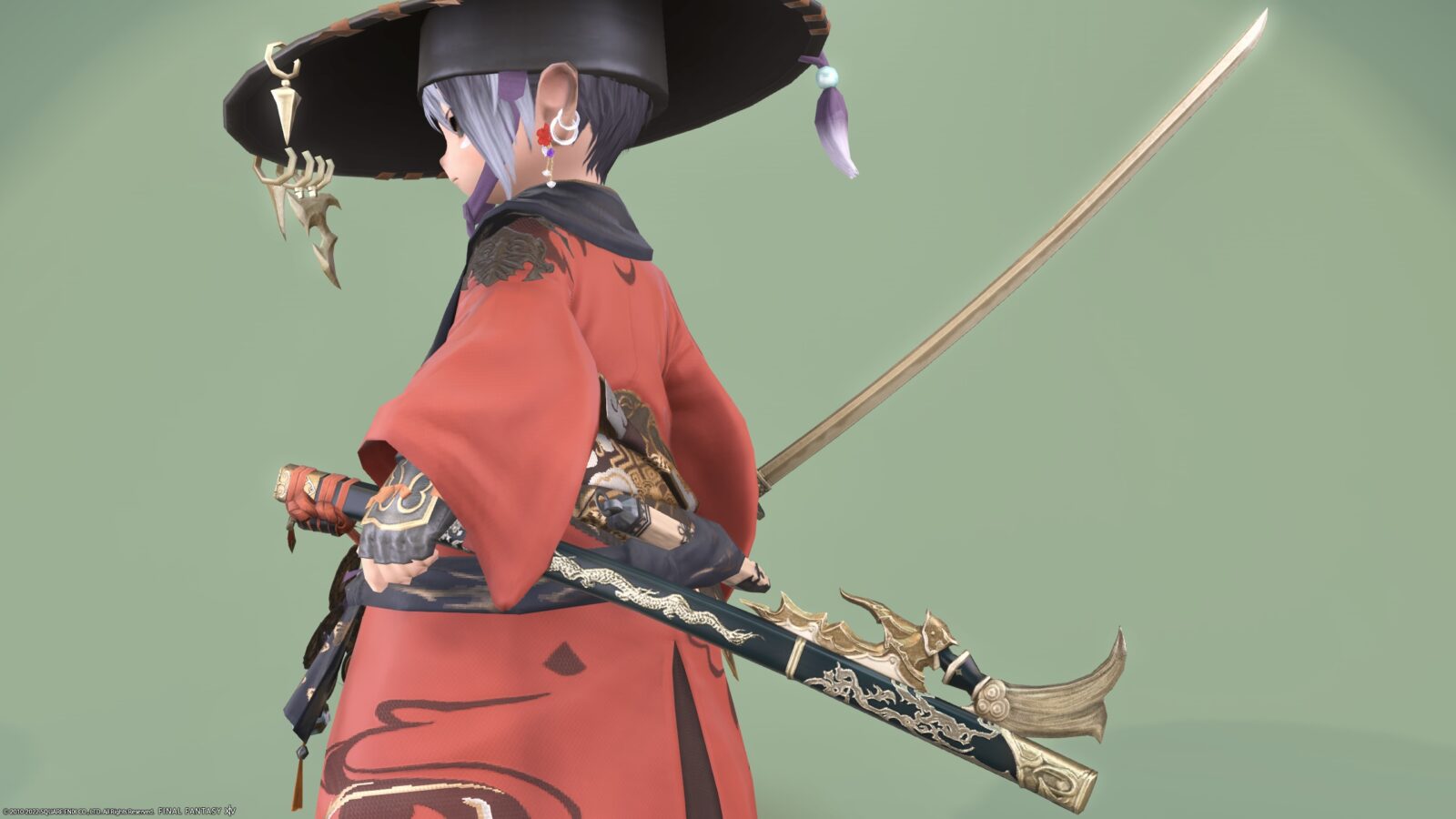 Dyed pattern
The string around the handle and the tip of the sheath are dyed.
Snow White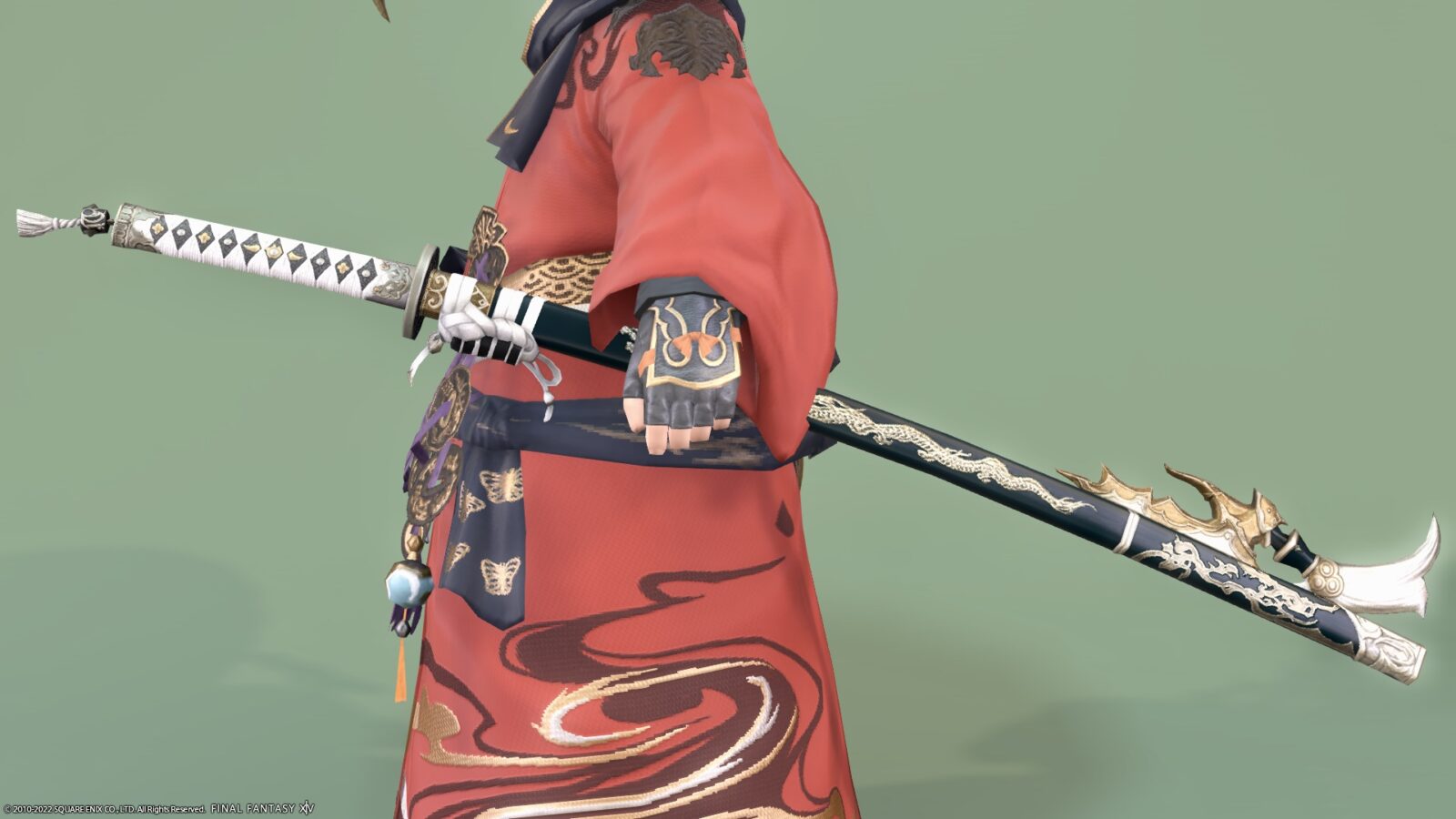 Soot Black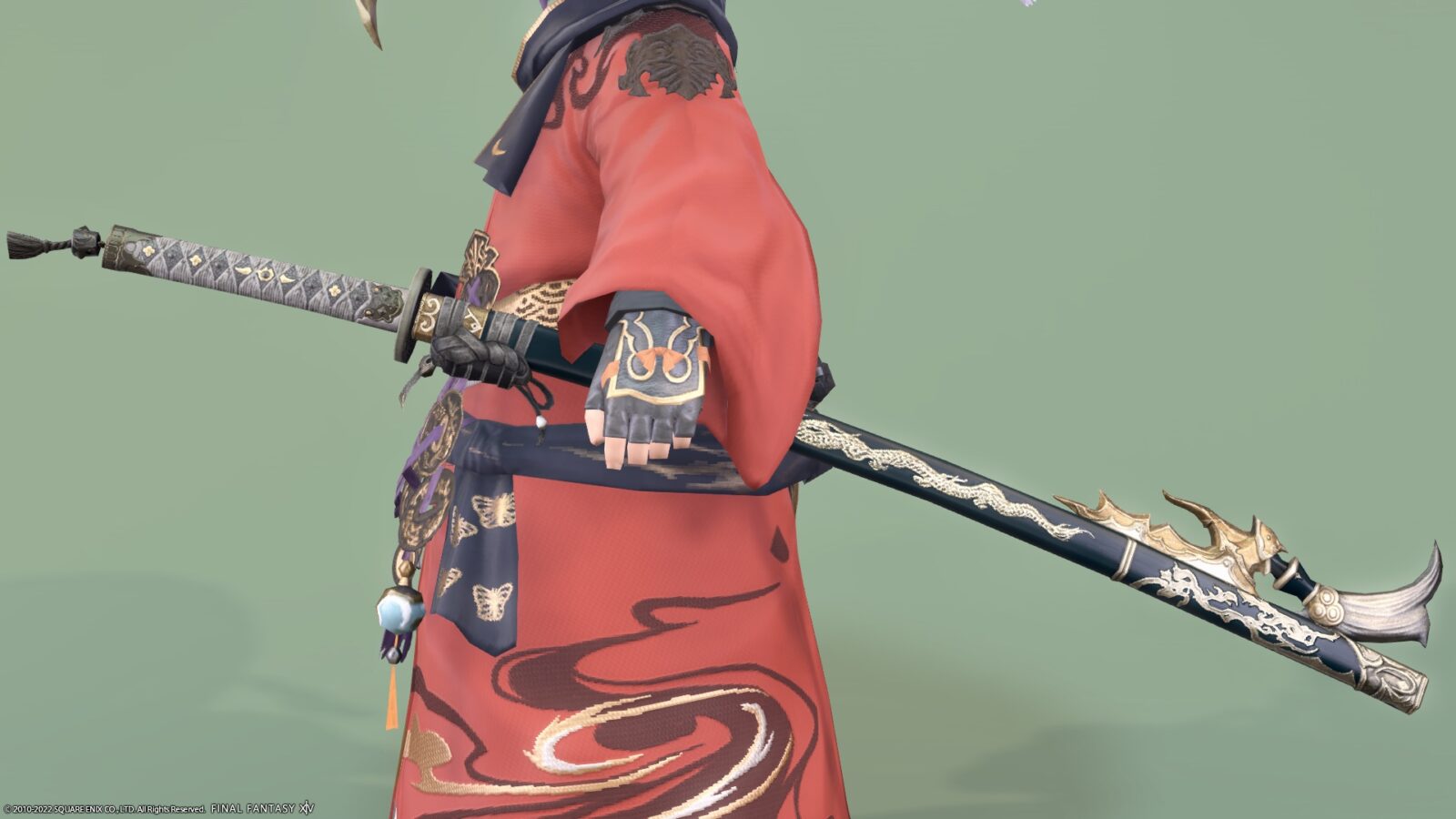 Dalamud Red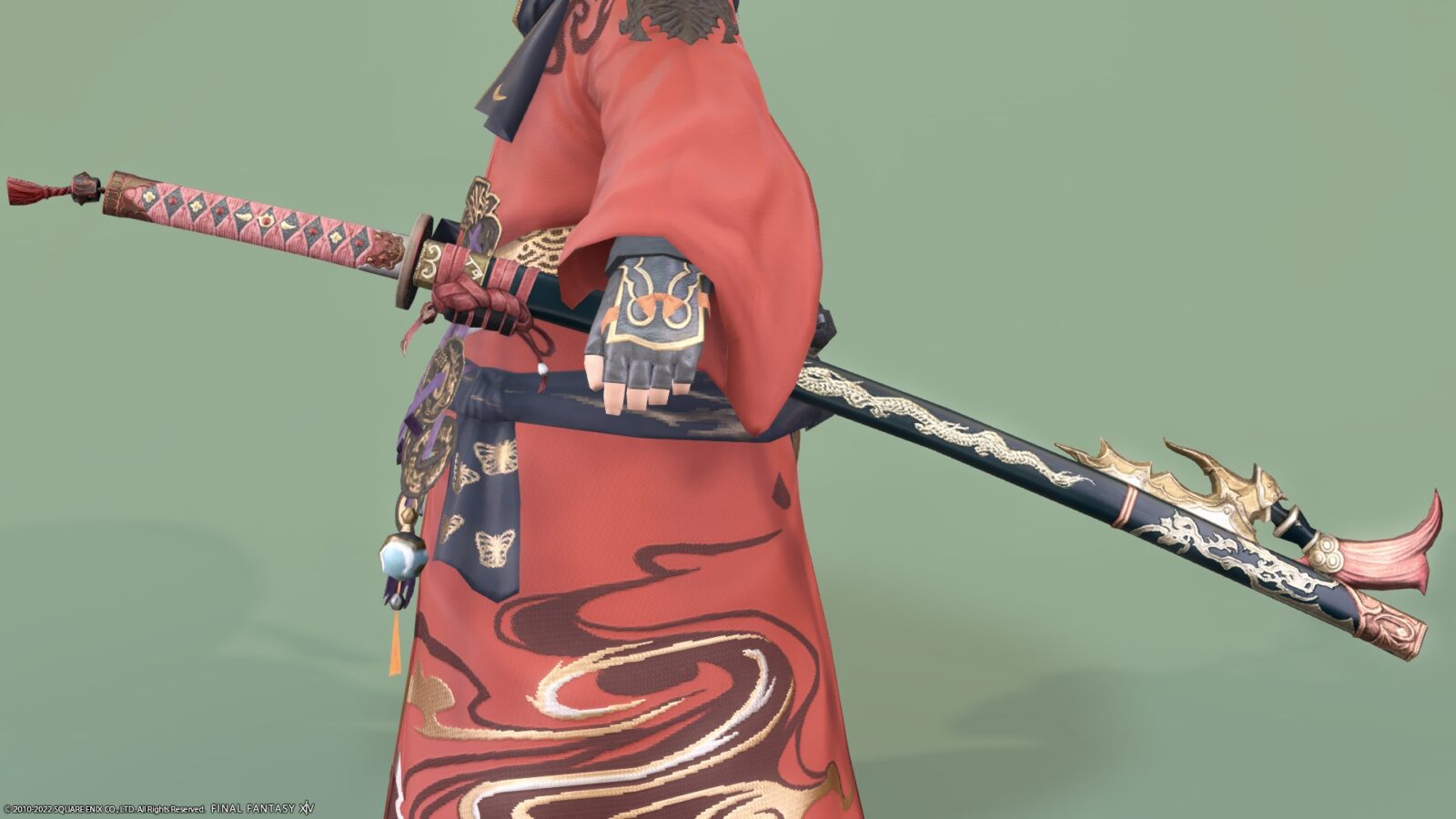 Honey Yellow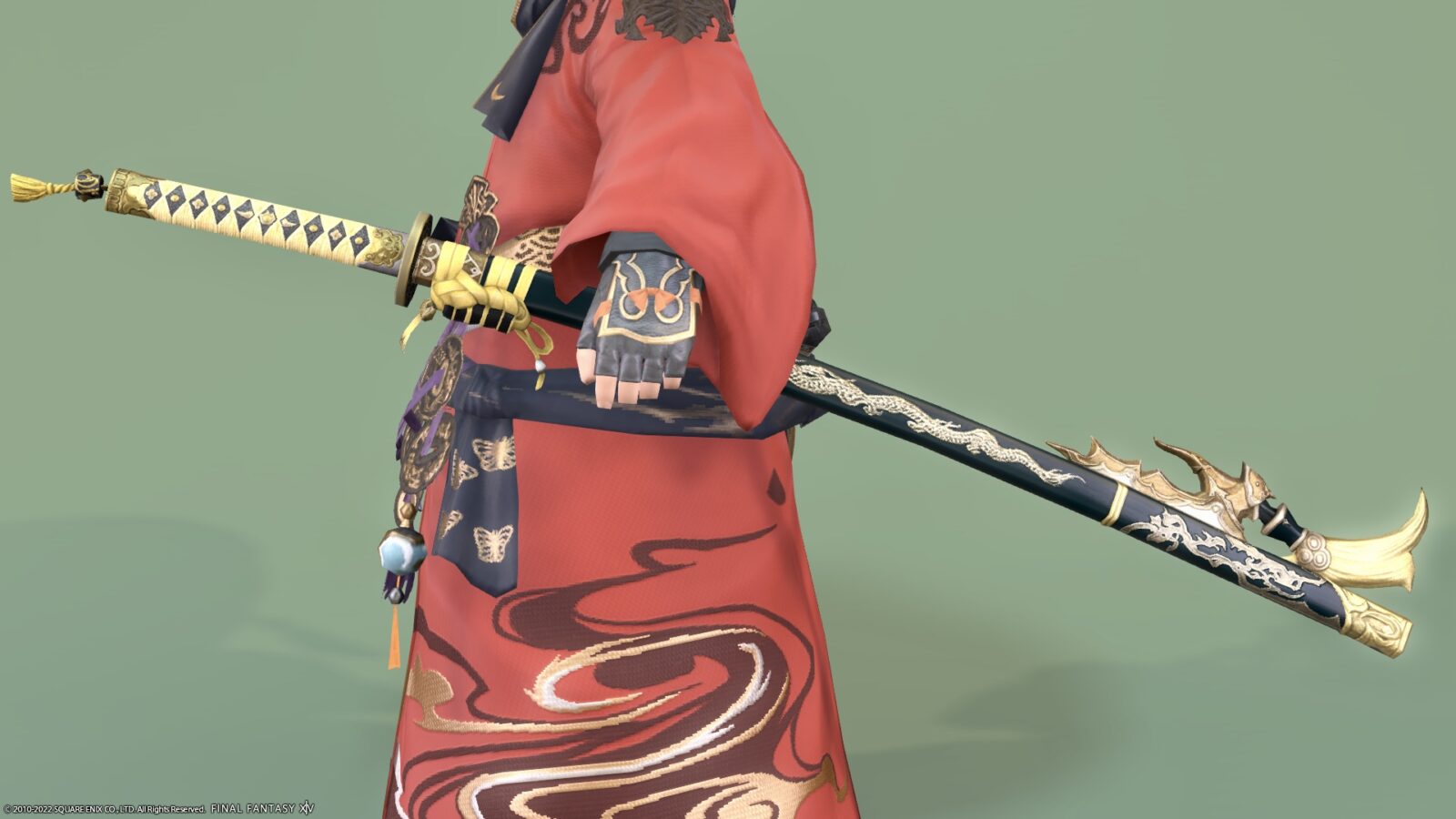 Turquoise Green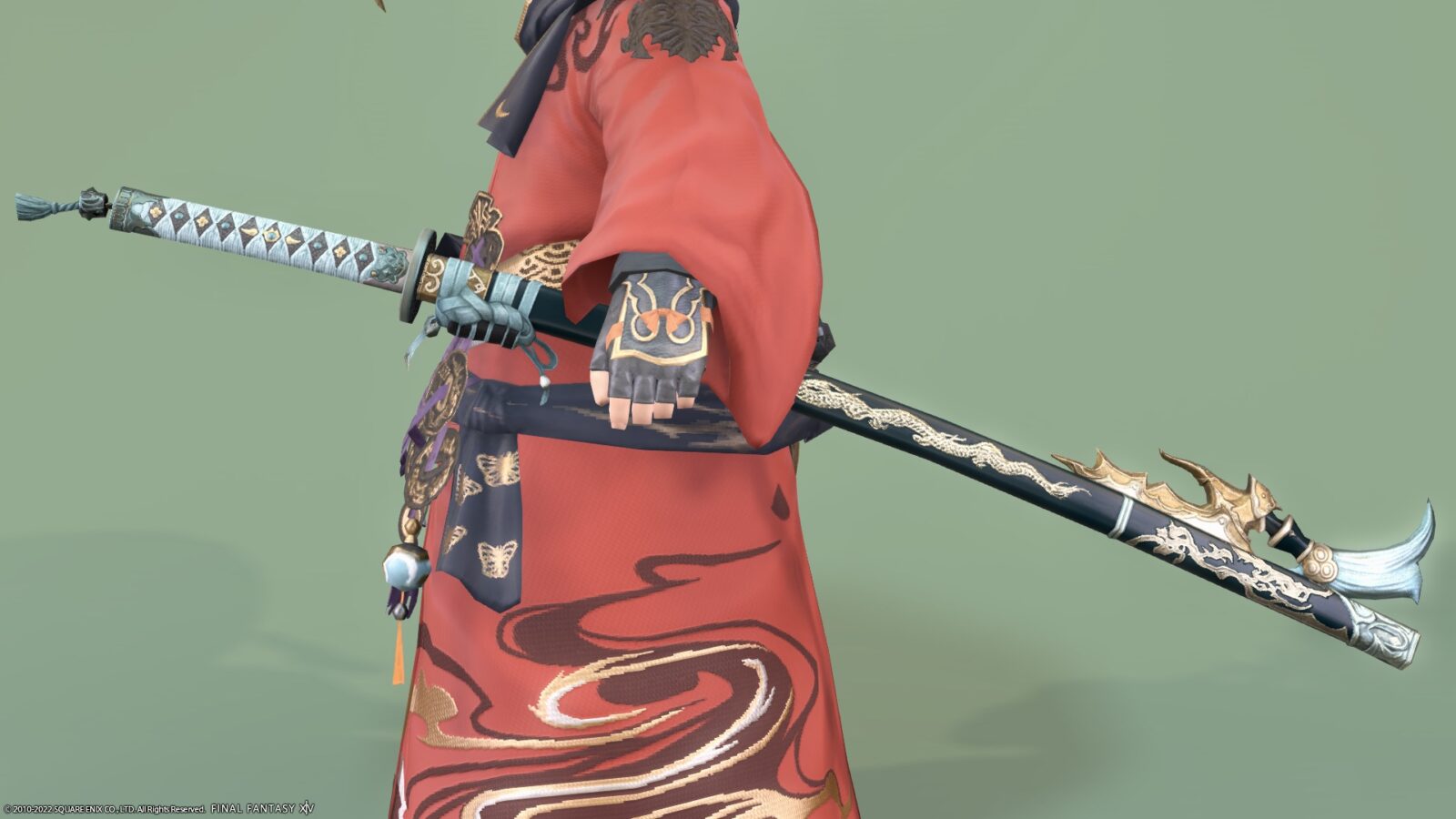 In addition, this "Manderville Samurai Blade" will be available soon if you progress the story of Manderville weapons (derived from Hildibrand Adventures).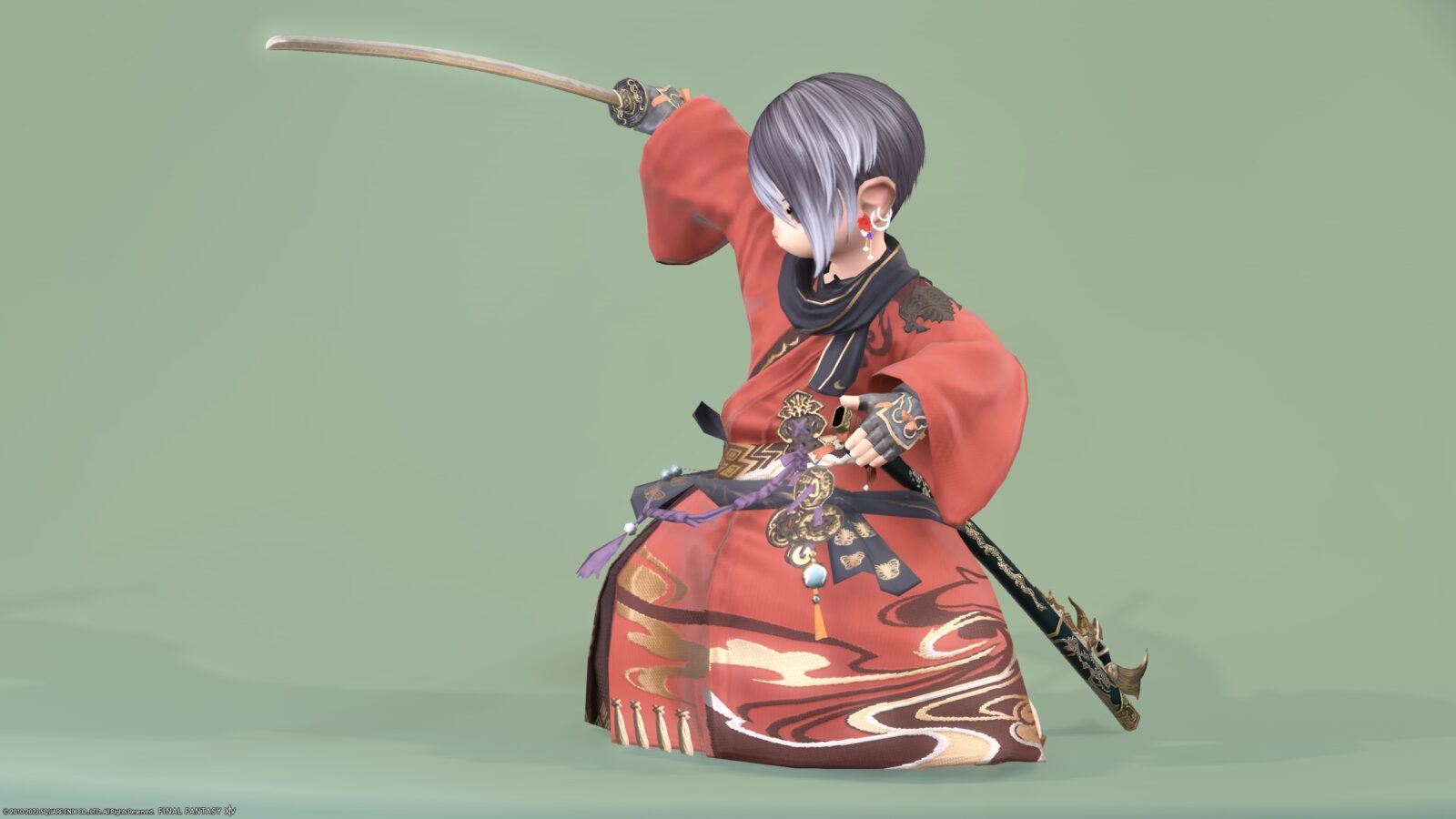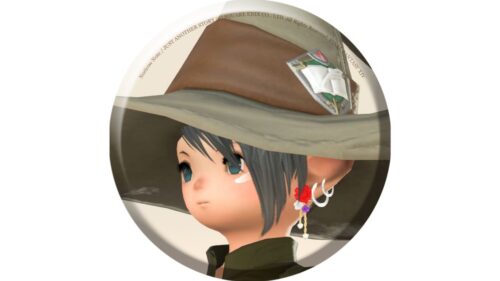 norirow
Well, of course, but it's perfect for Japanese clothes.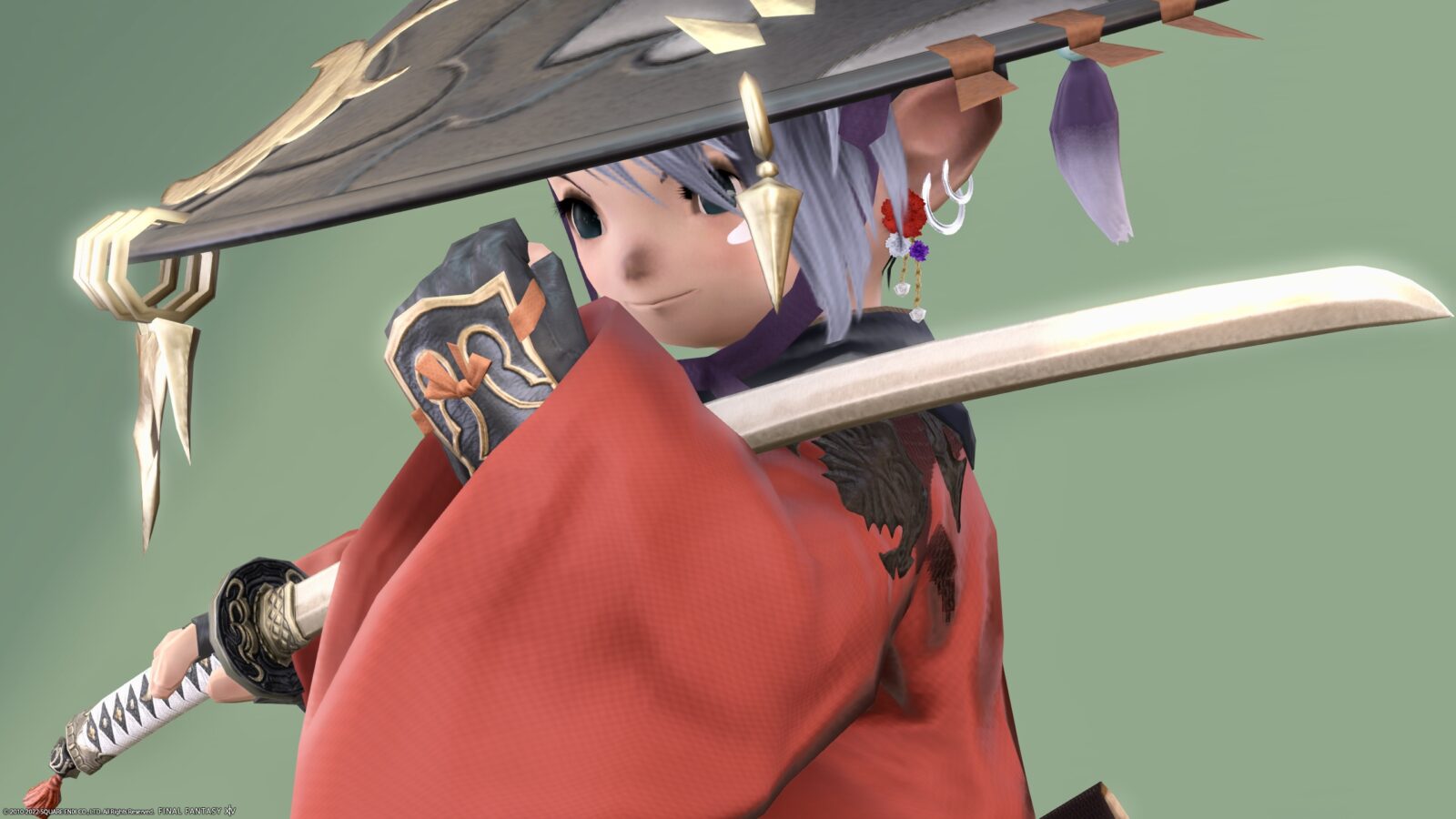 ▼ I recorded a video of the movement!
So, that's it for the record of Samurai's Manderville weapons Stage 1 "Manderville Samurai Blade".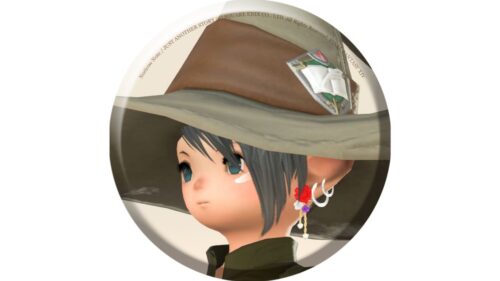 norirow
This is a premonition of a famous katana!
▼
▼
Related records