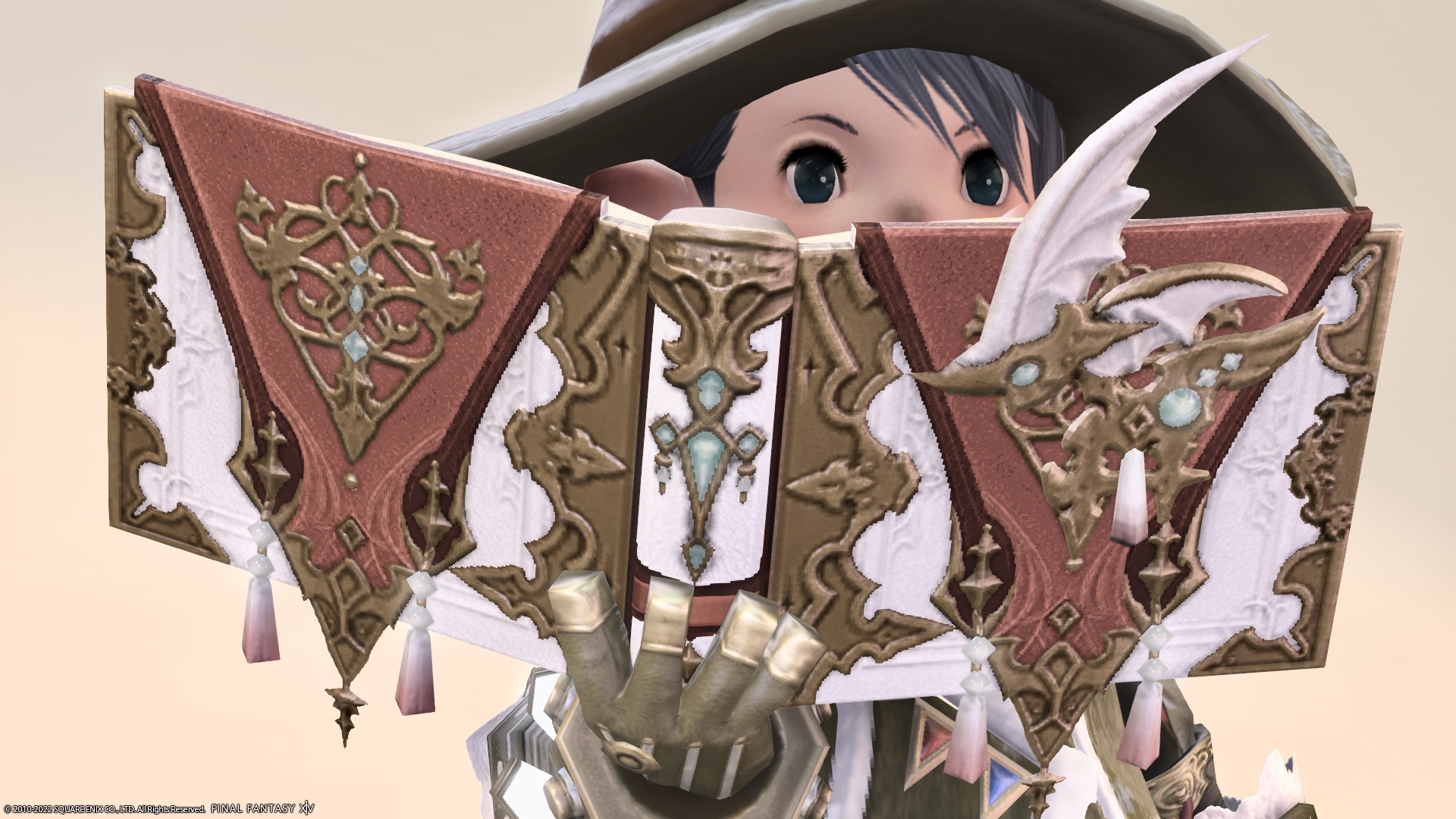 This is a record of the scholar's book "Moonward Codex".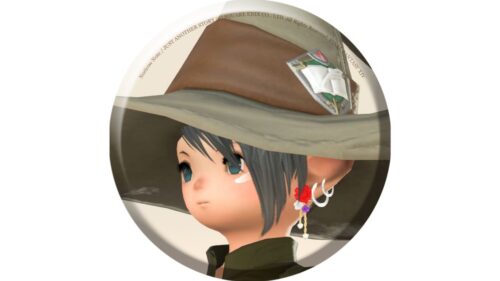 norirow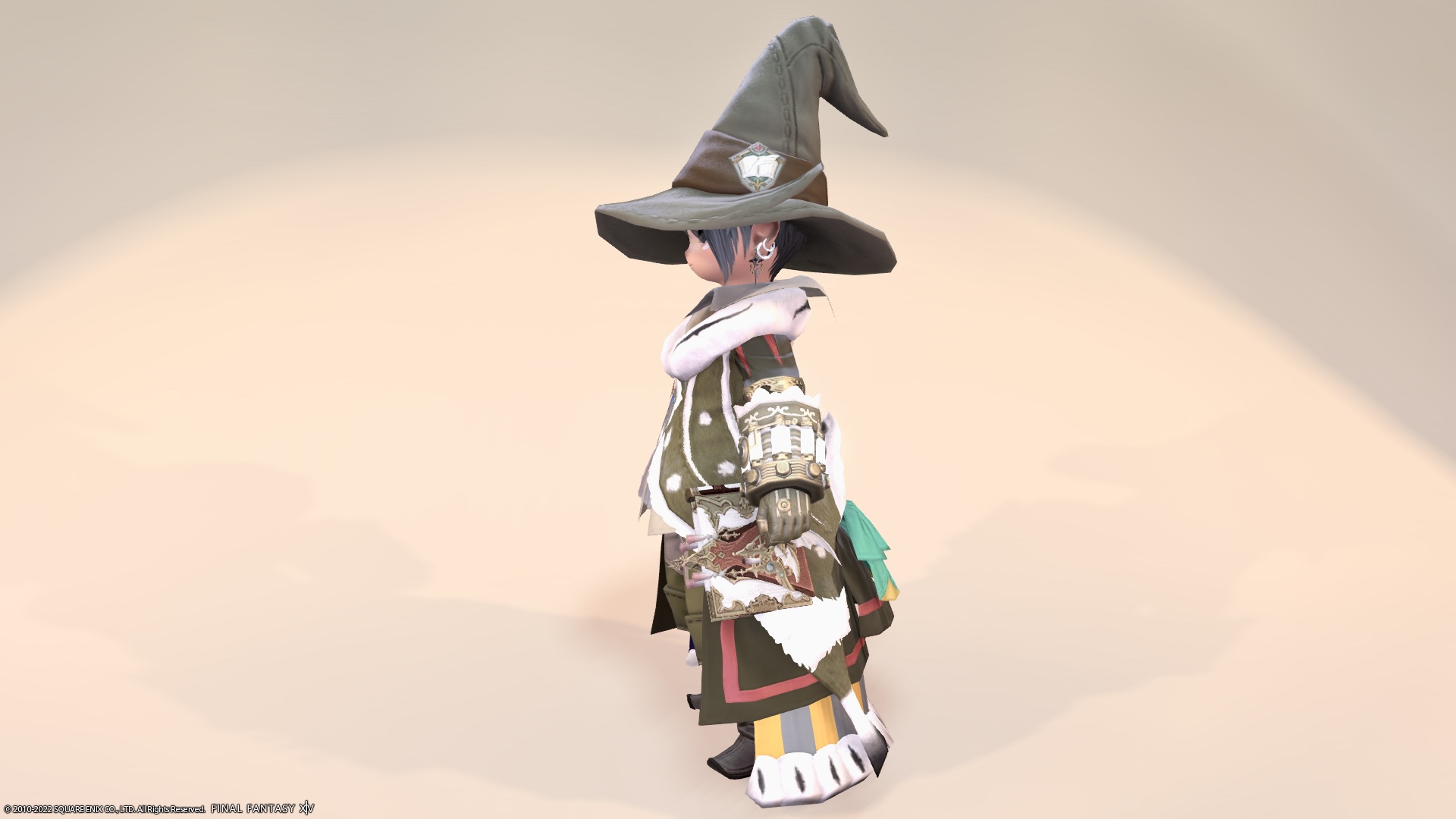 It's a horizontally long book, isn't it?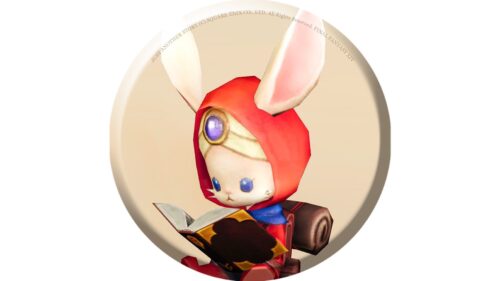 namingway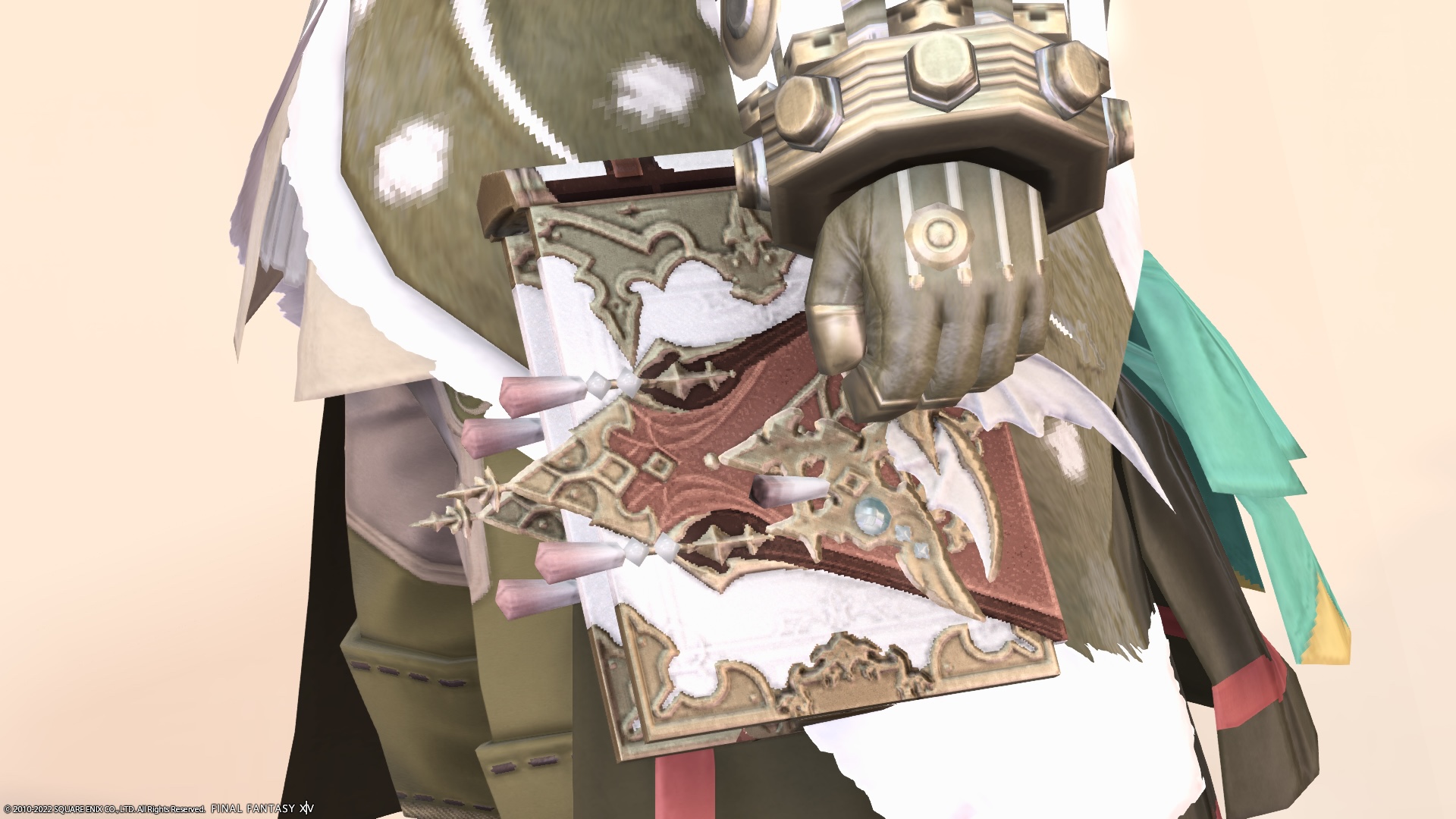 It is decorated with fashionable decorations as a whole. Very nice design!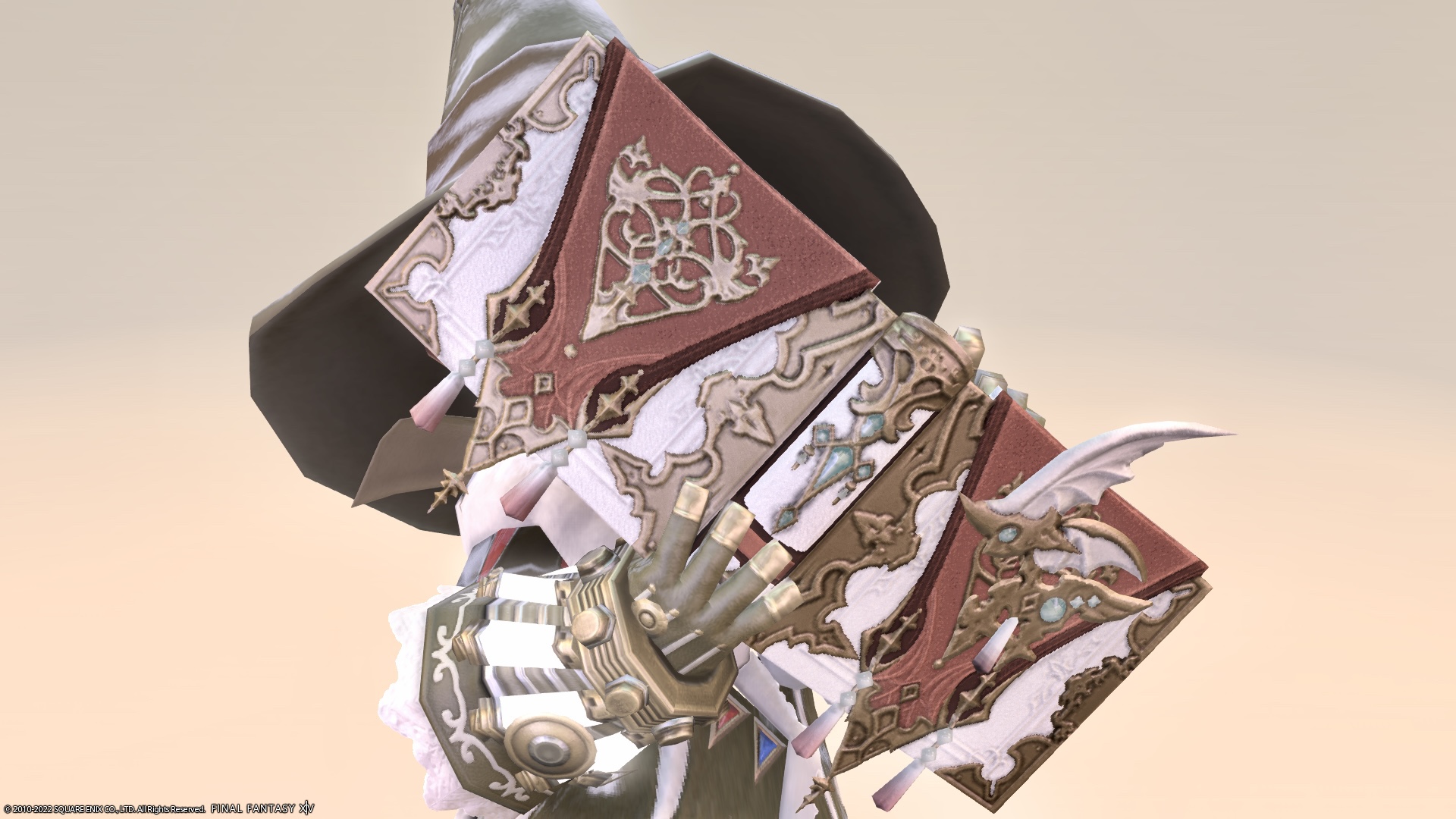 When you open it, you can see that it is horizontally long.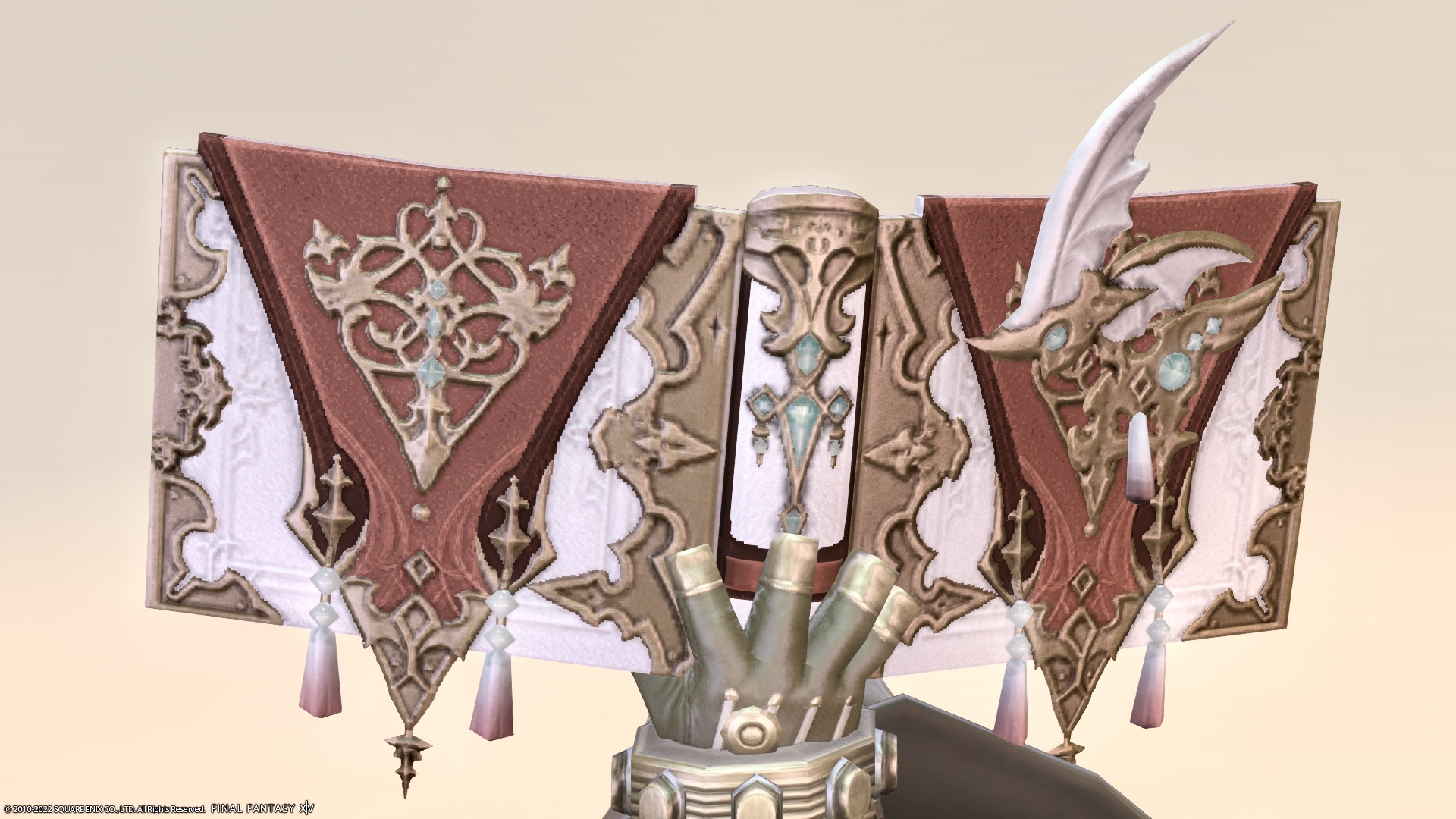 The letters are closer to the center. Since the left and right are margins, it looks wider than it is.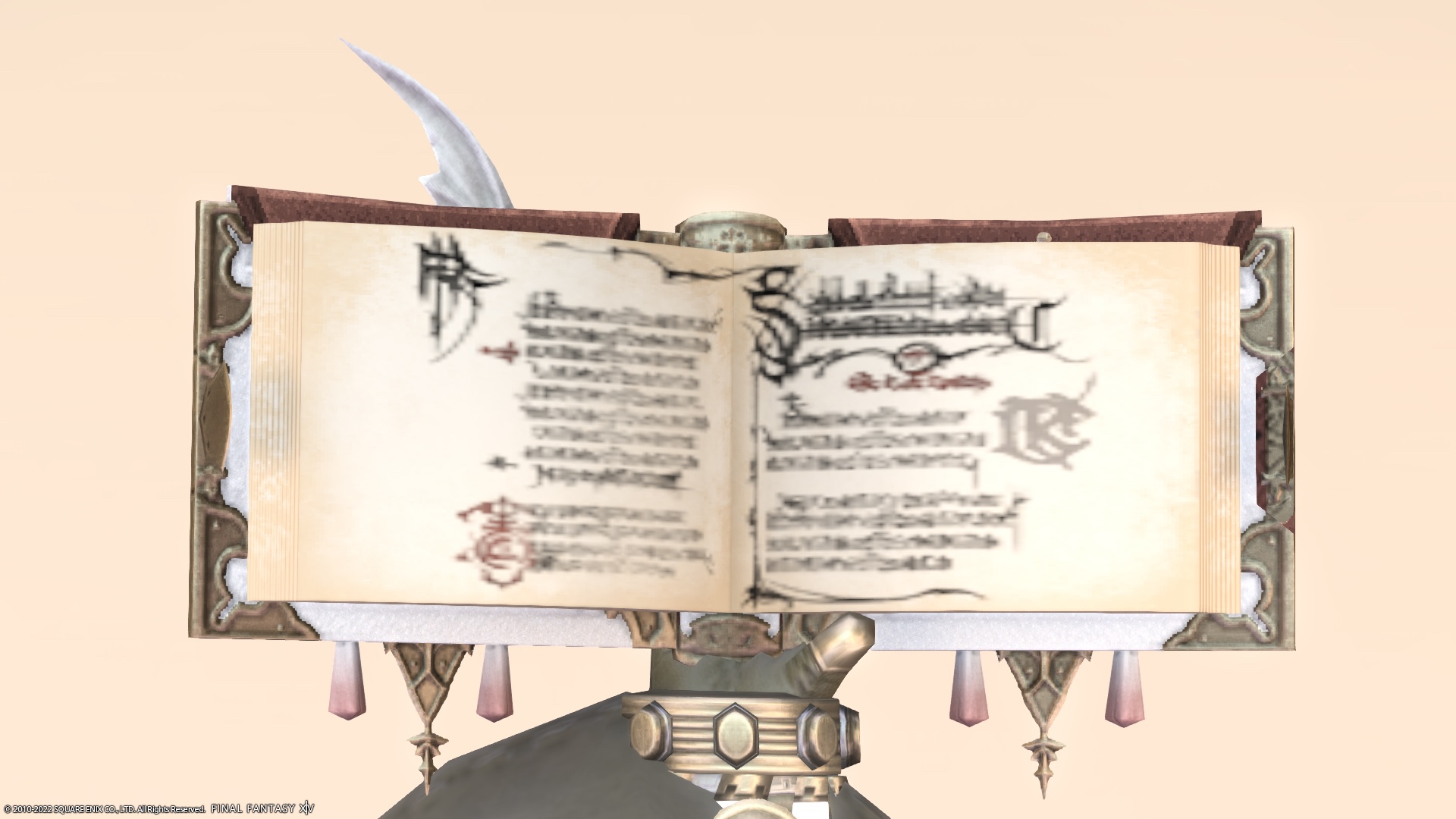 The written characters are also fashionable!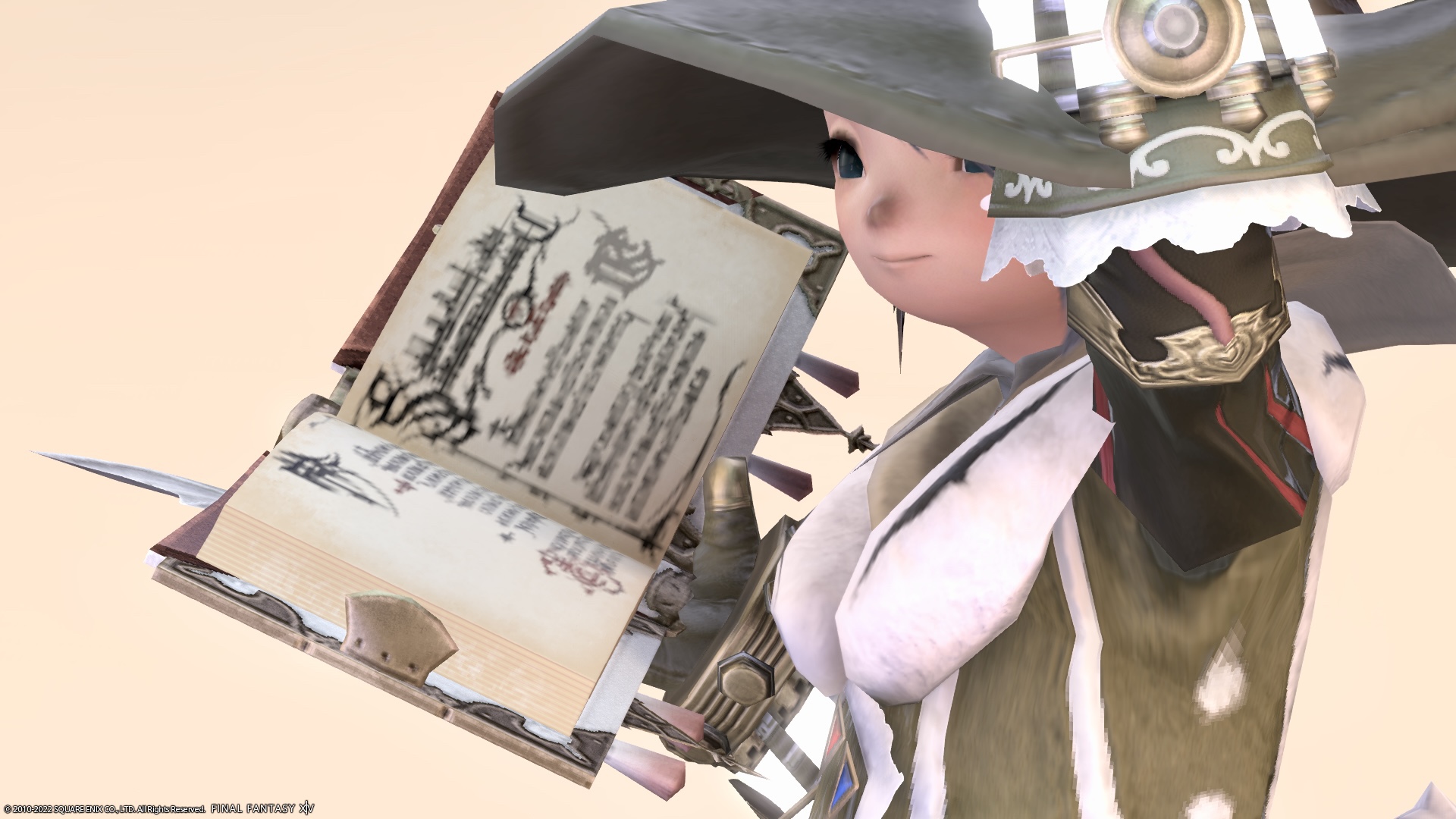 The paper has a very old-fashioned color.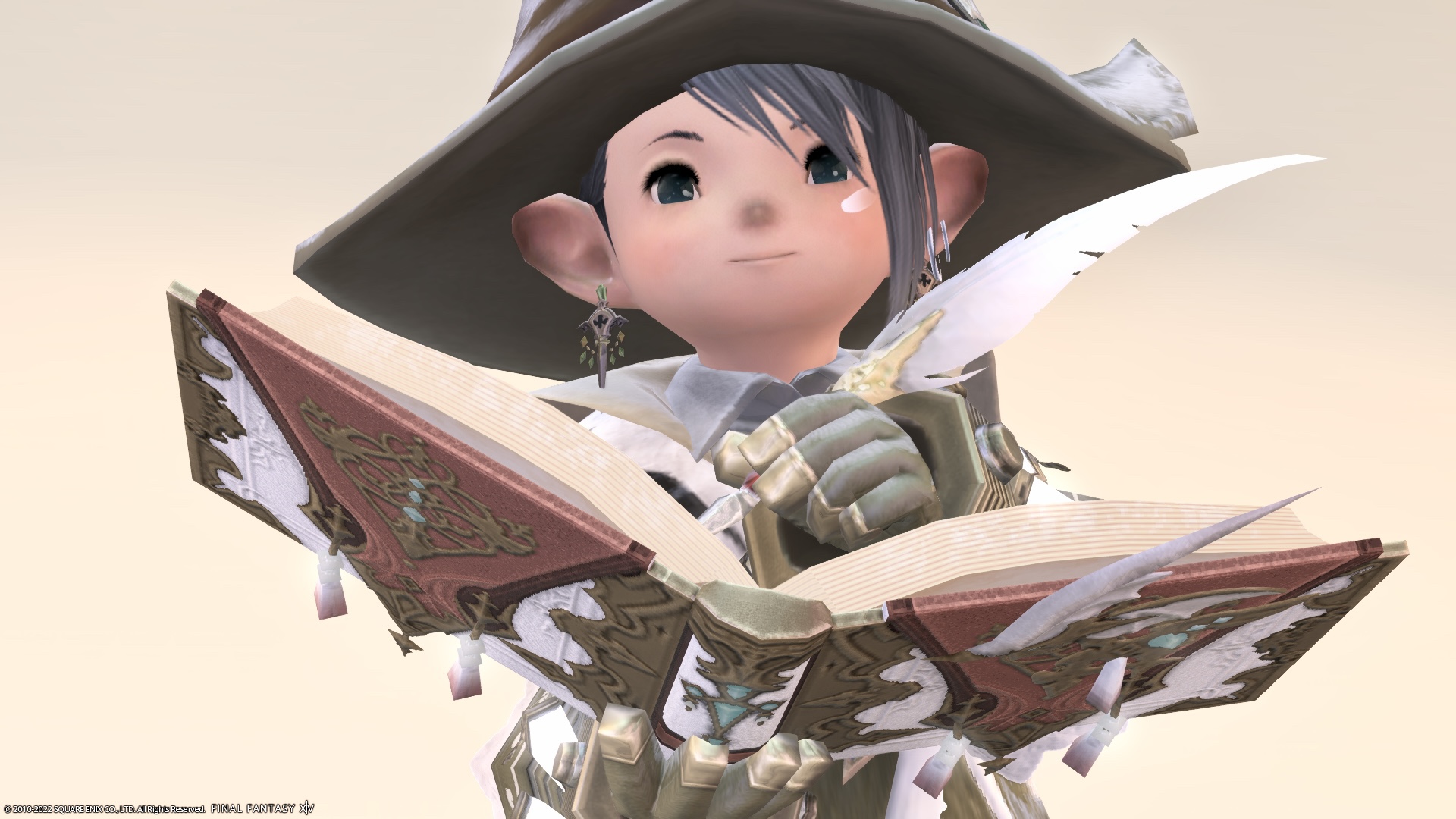 Does it look a little square when closed?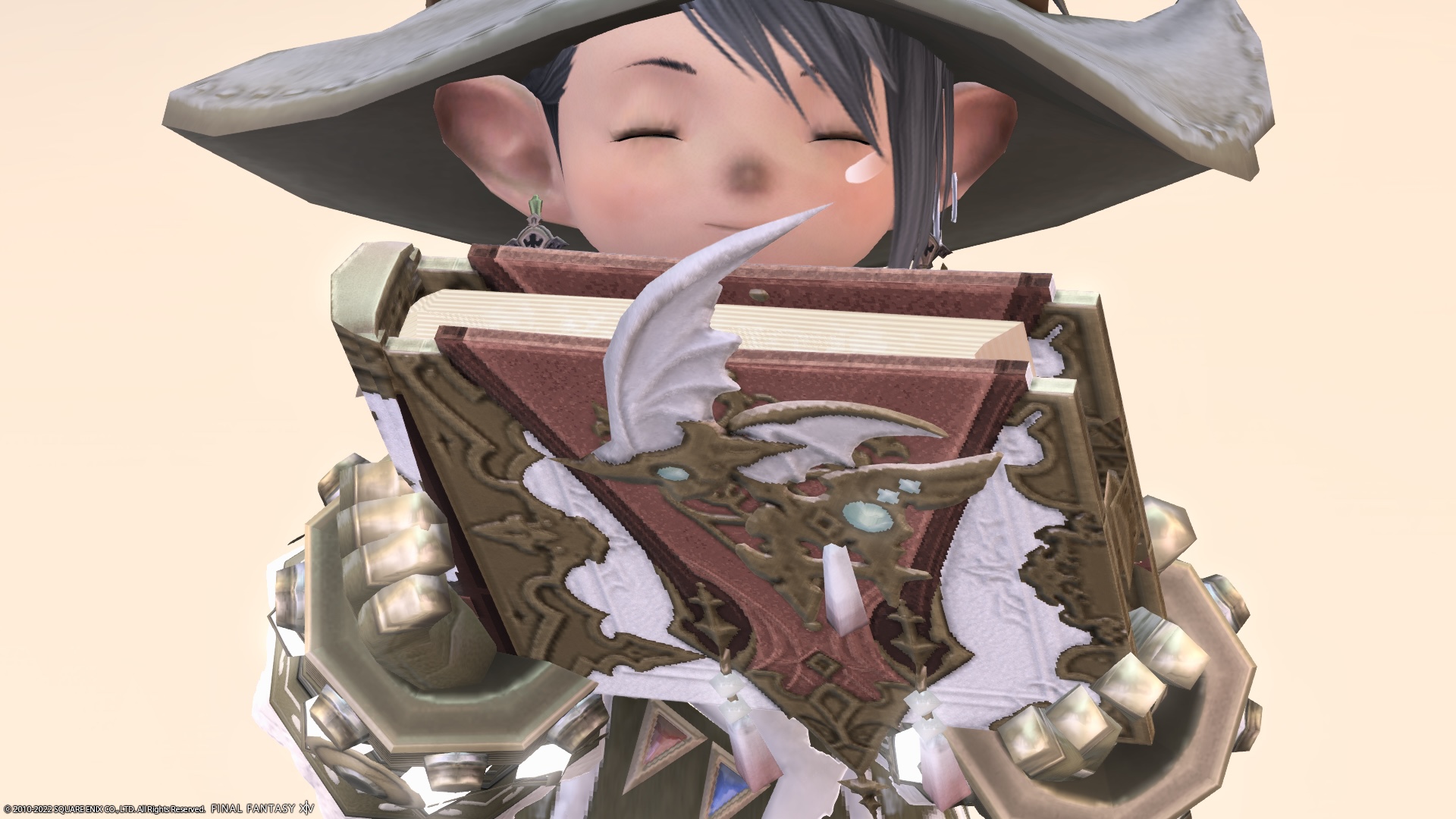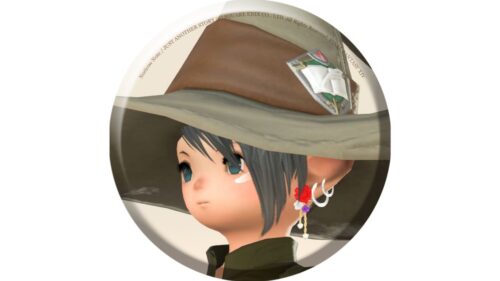 norirow
Doesn't this decoration look like a dragon? Shiva and Hraesvelgr emblems?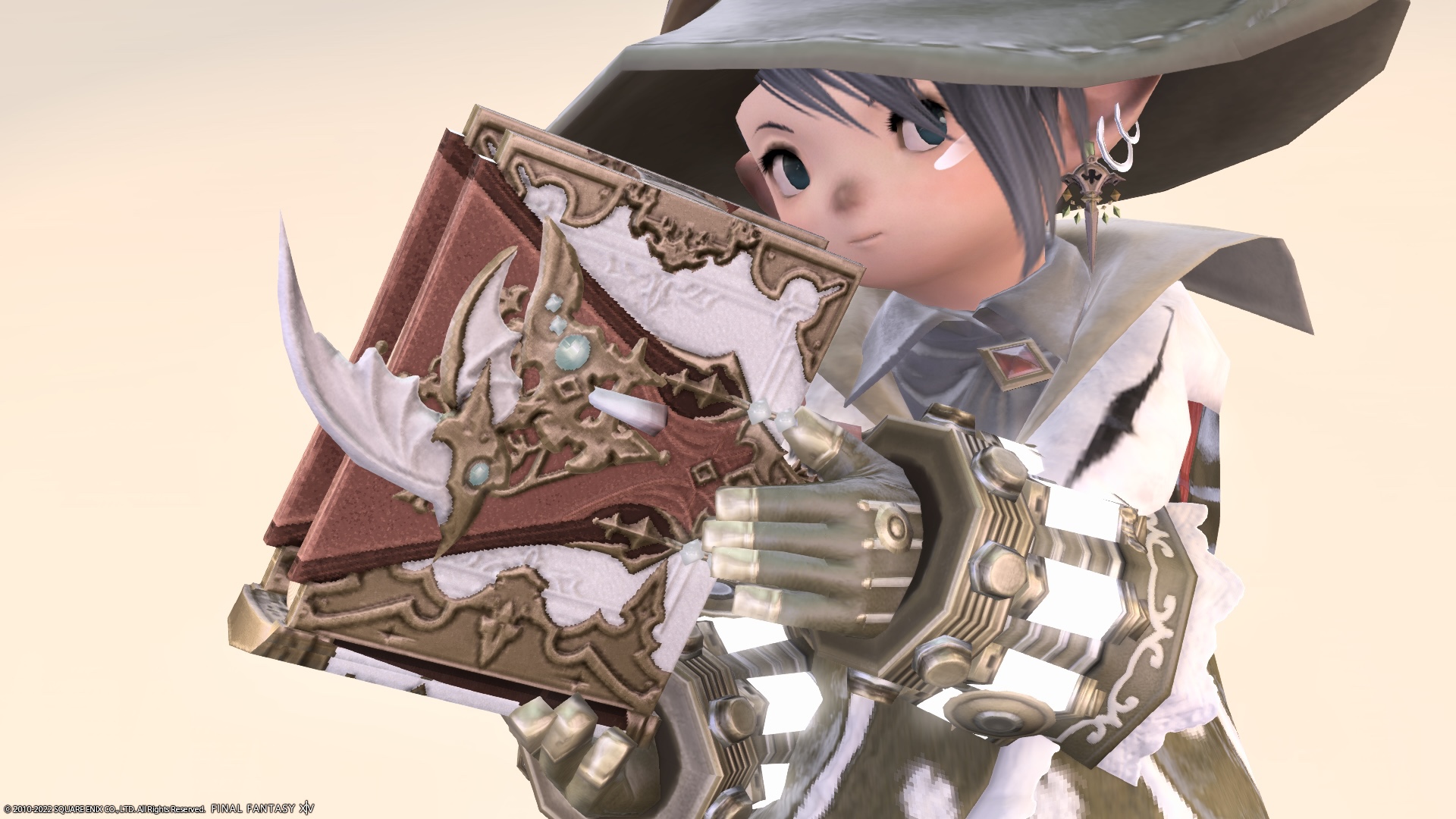 I don't know if it's a dragon, but it's an intelligent and noble design.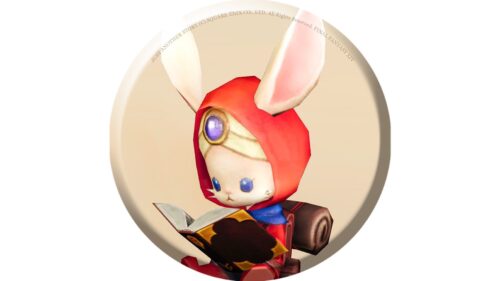 namingway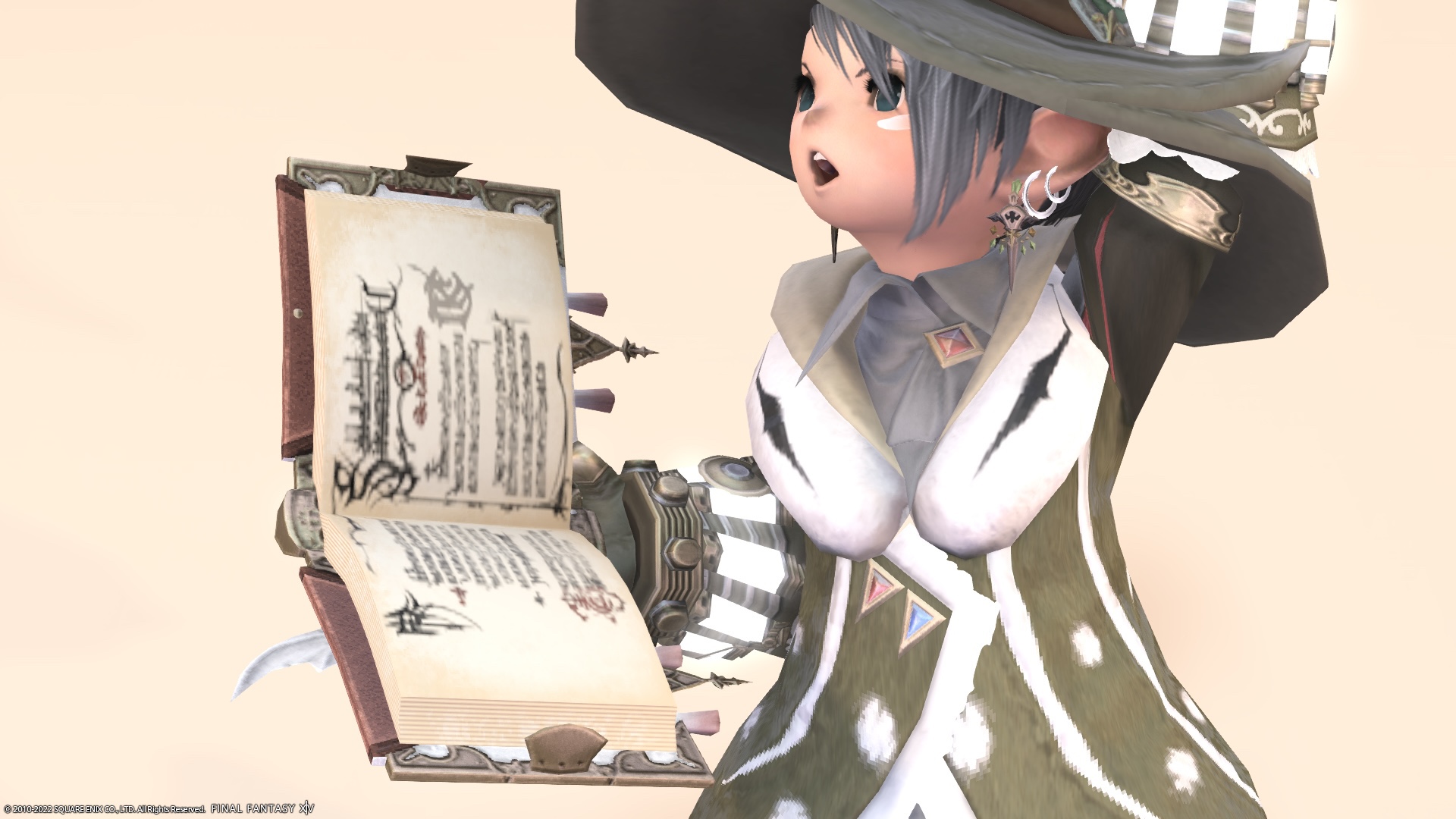 Dyeing pattern
The red part is dyed.
Original Color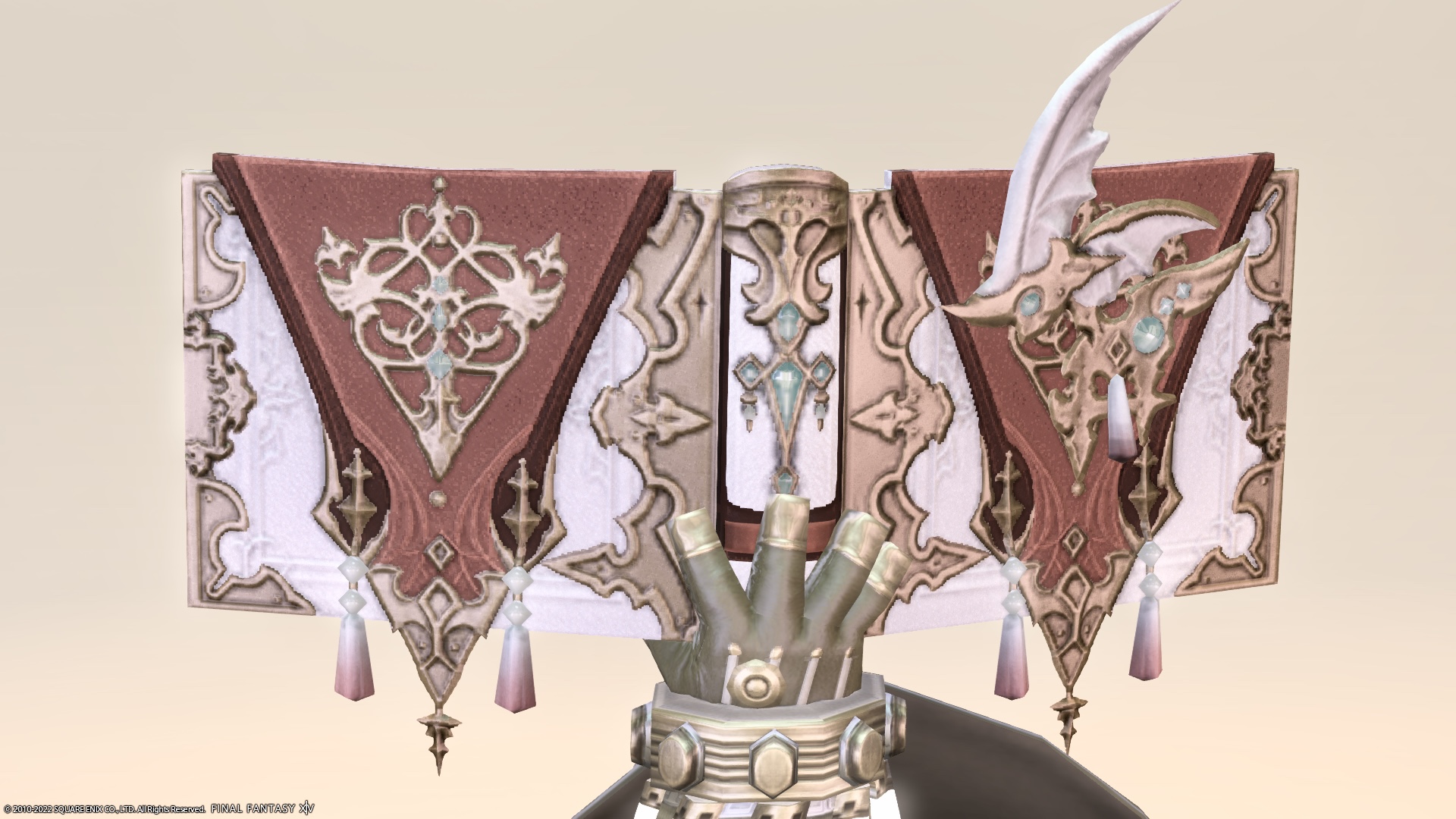 Snow White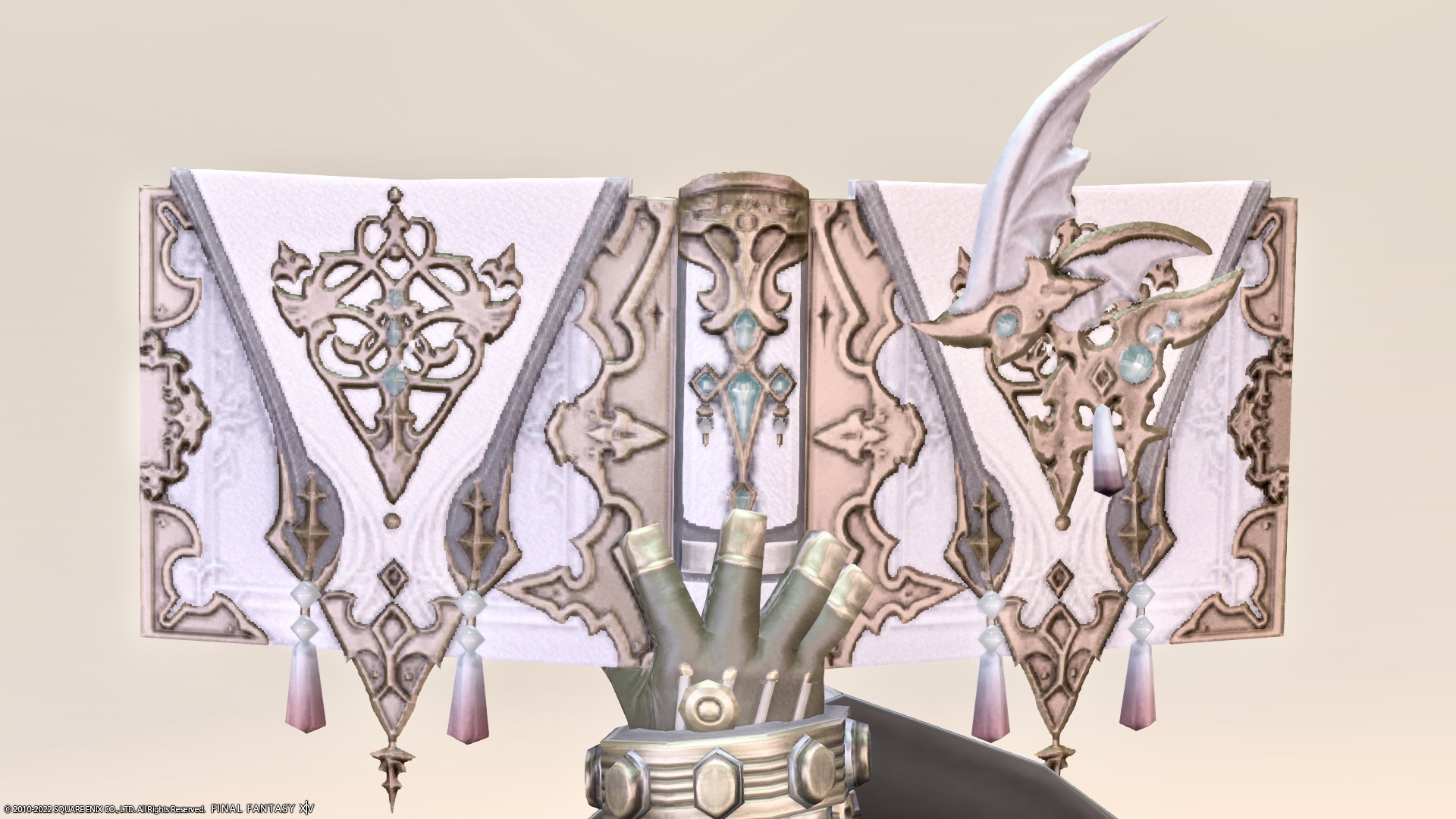 Soot Black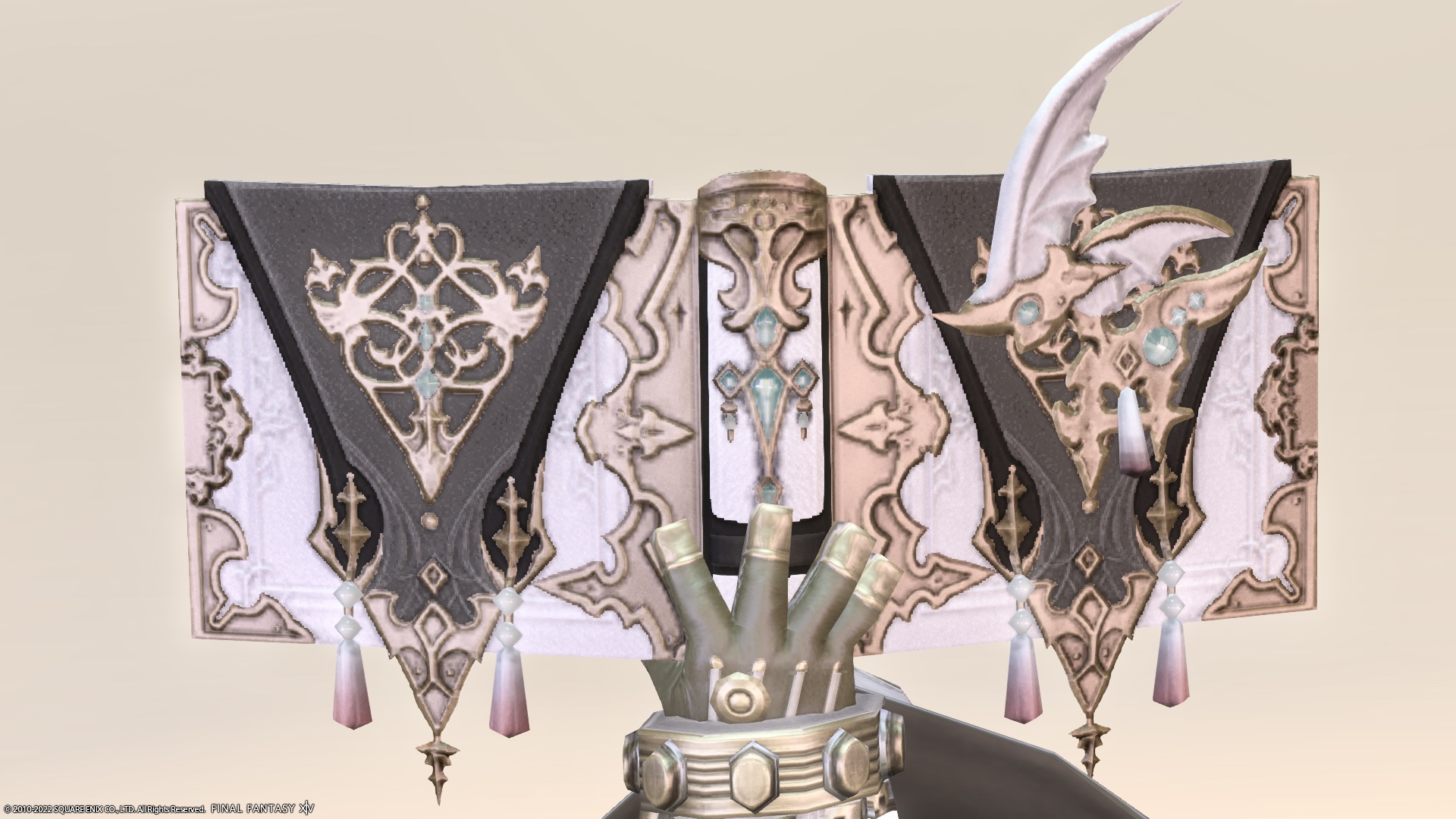 Honey Yellow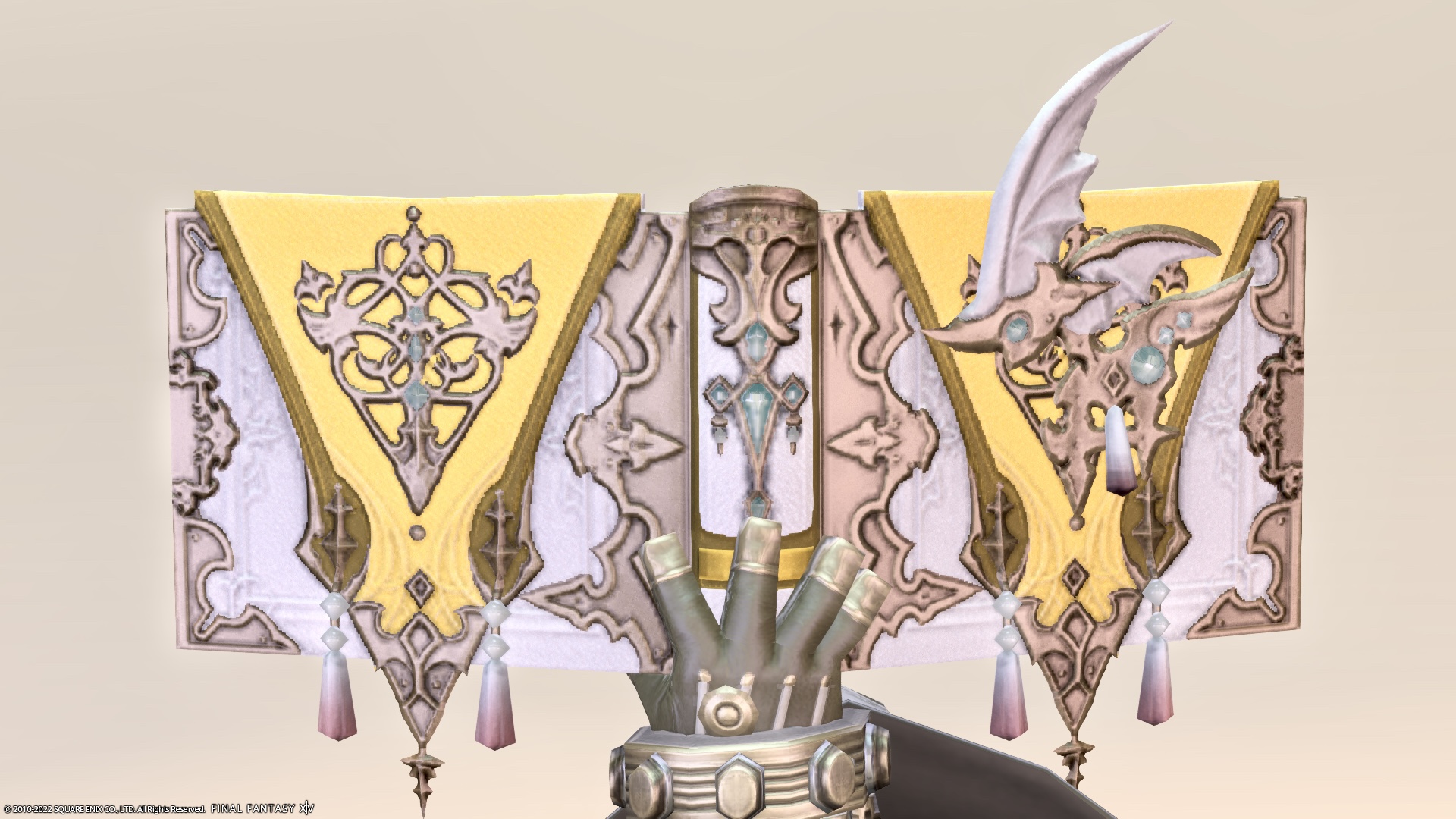 Olive Green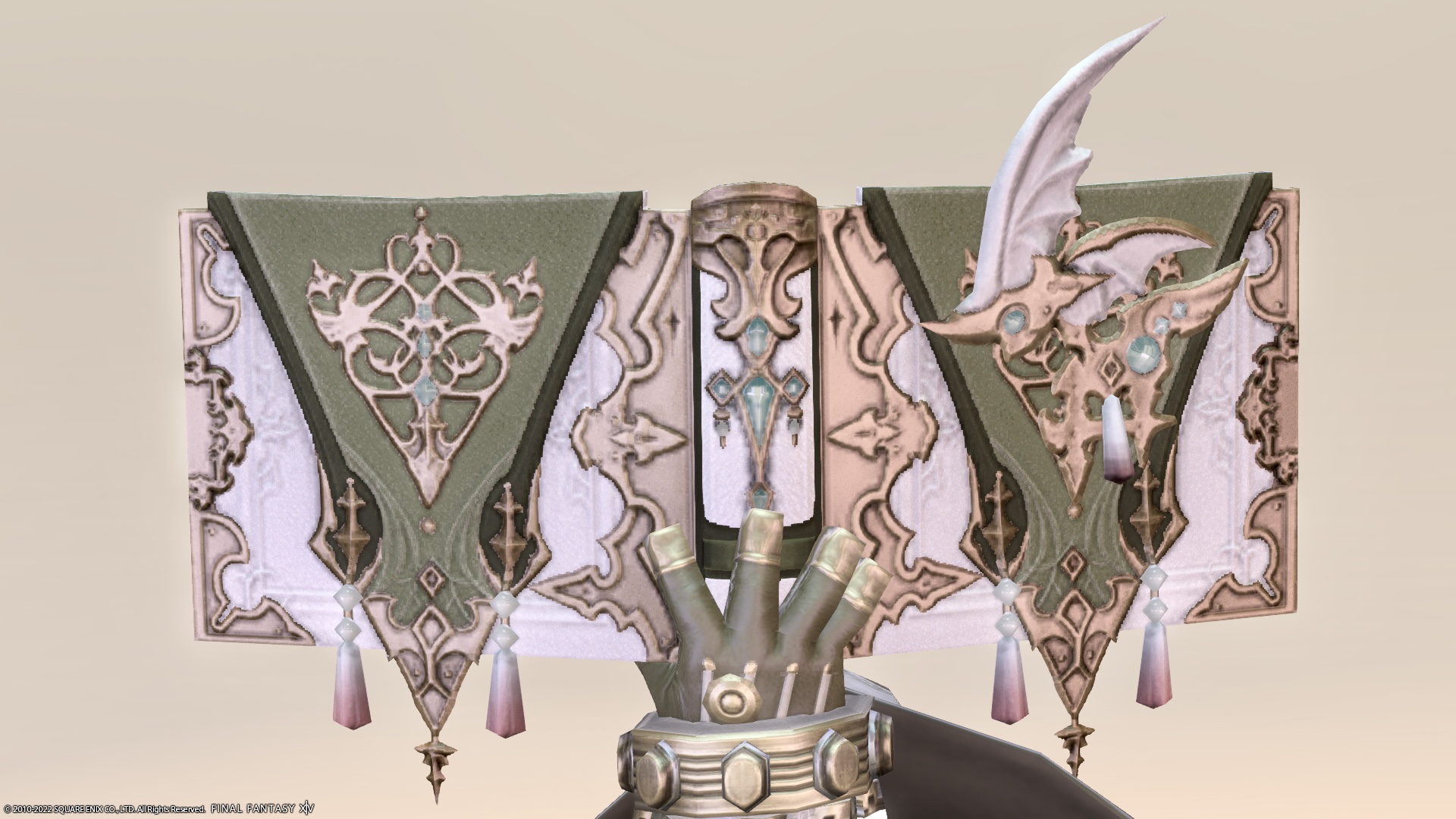 Ceruleum Blue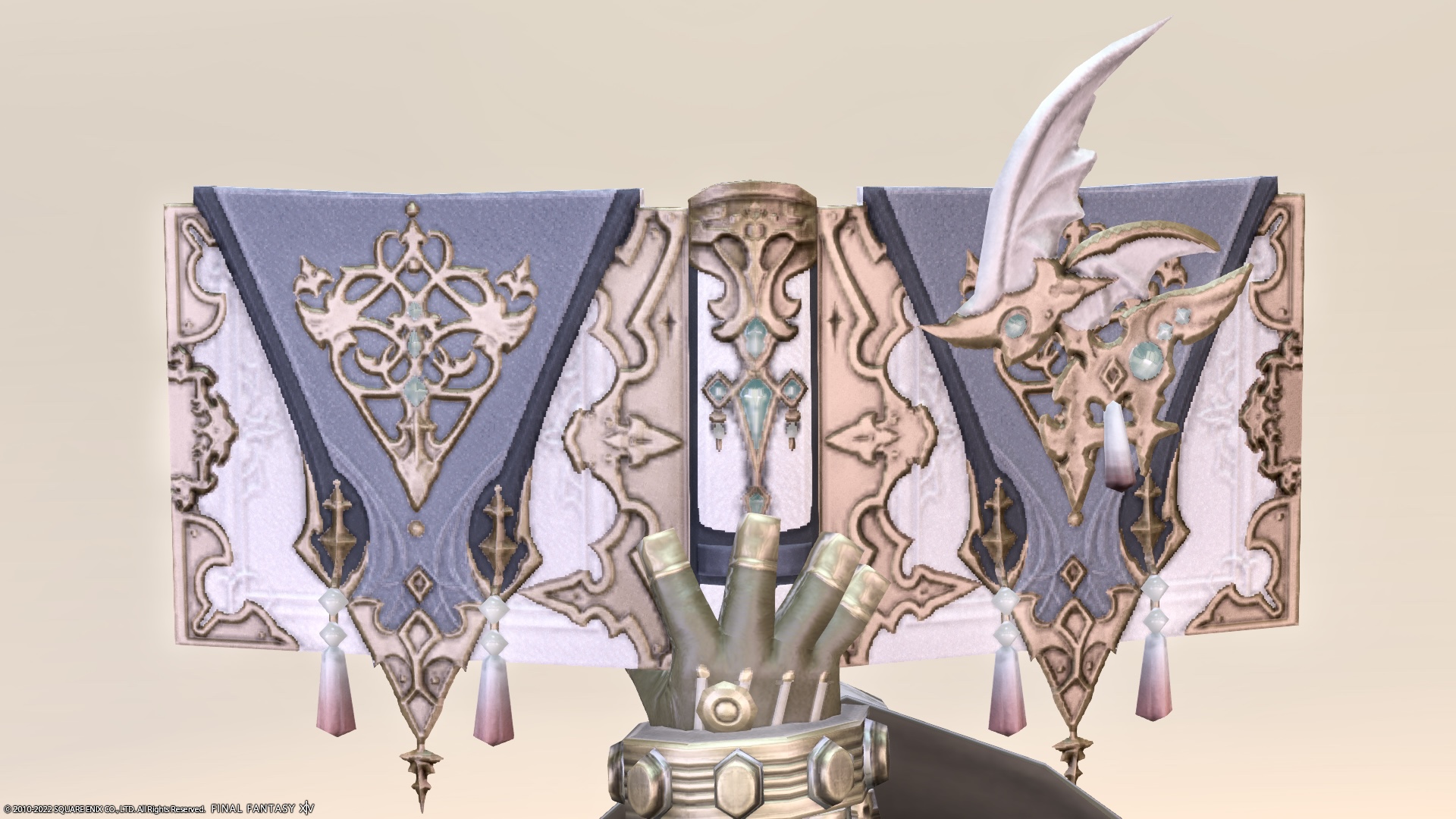 The color balance is very beautiful, isn't it?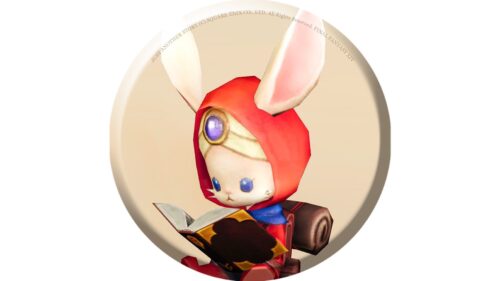 namingway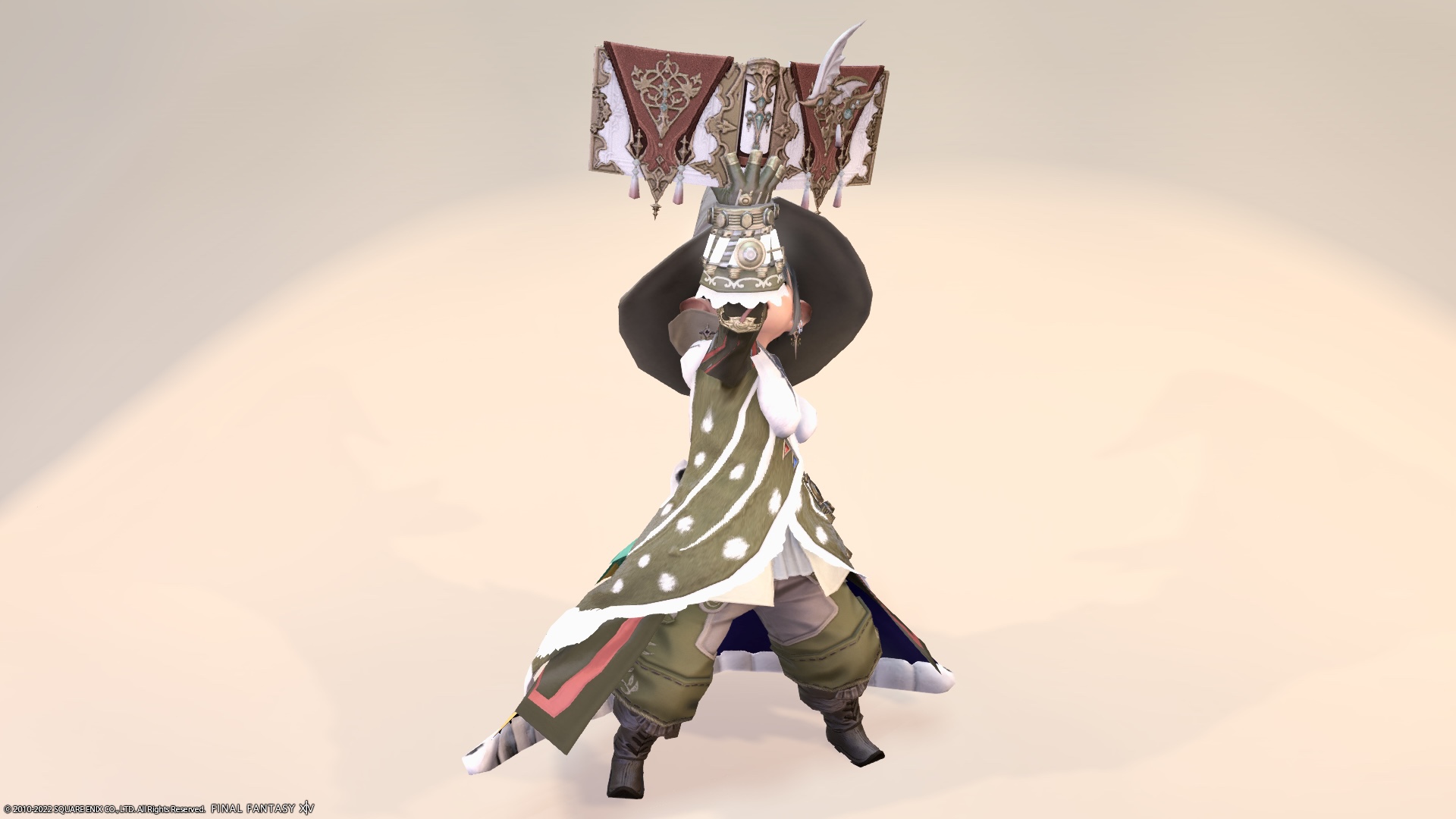 This "Moonward Codex" can be obtained in exchange for Sack of Nuts in Old Sharlayan or Radz-at-Han.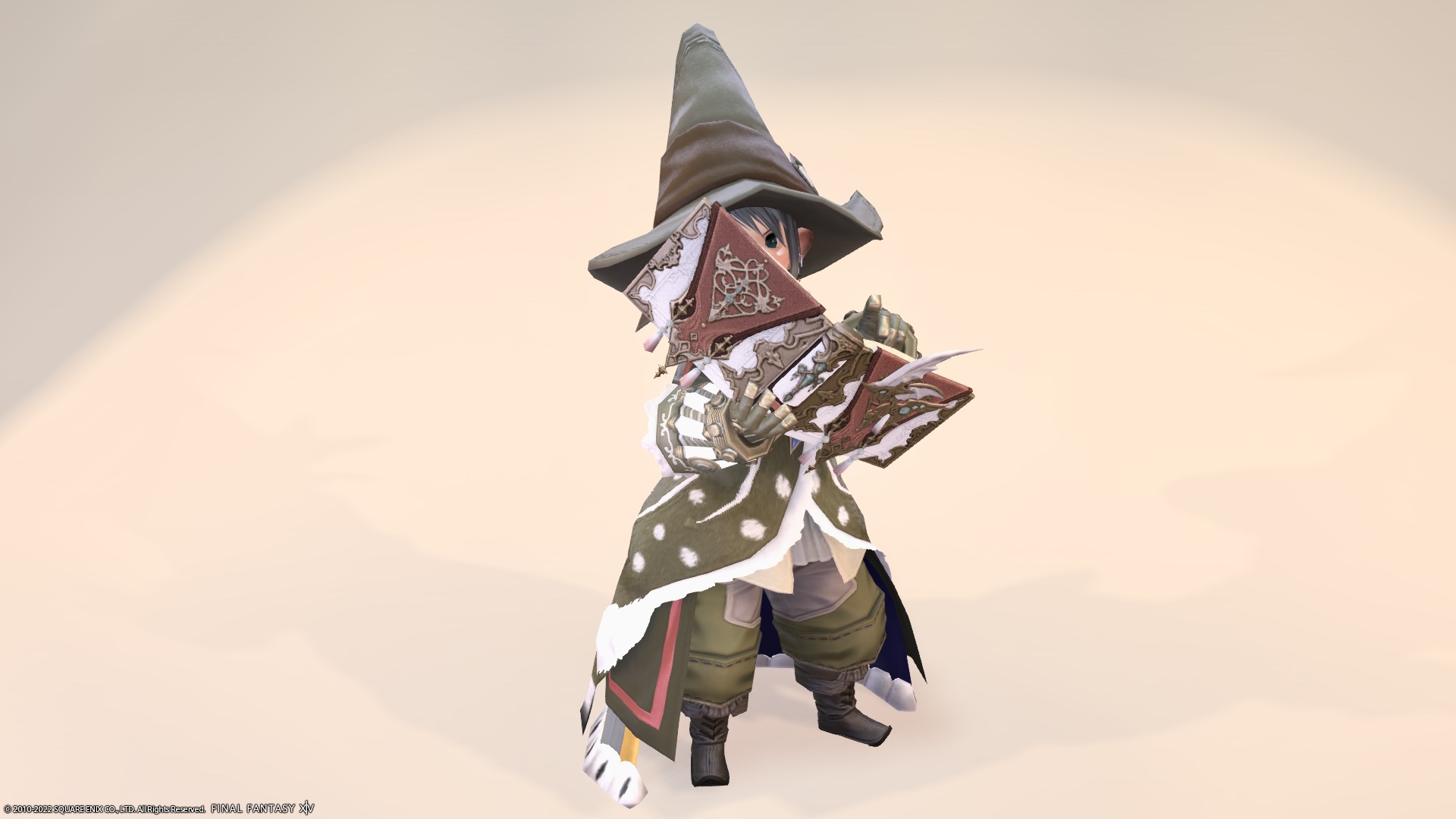 Video recording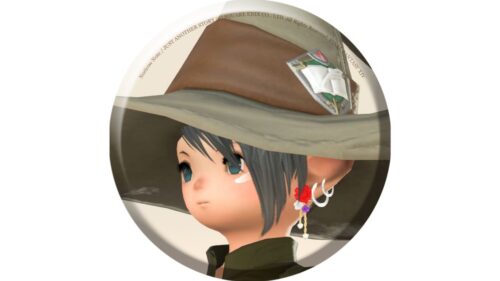 norirow
This has become my favorite book ♪
So, it was a record of the scholar's weapon "Moonward Codex".
Related records