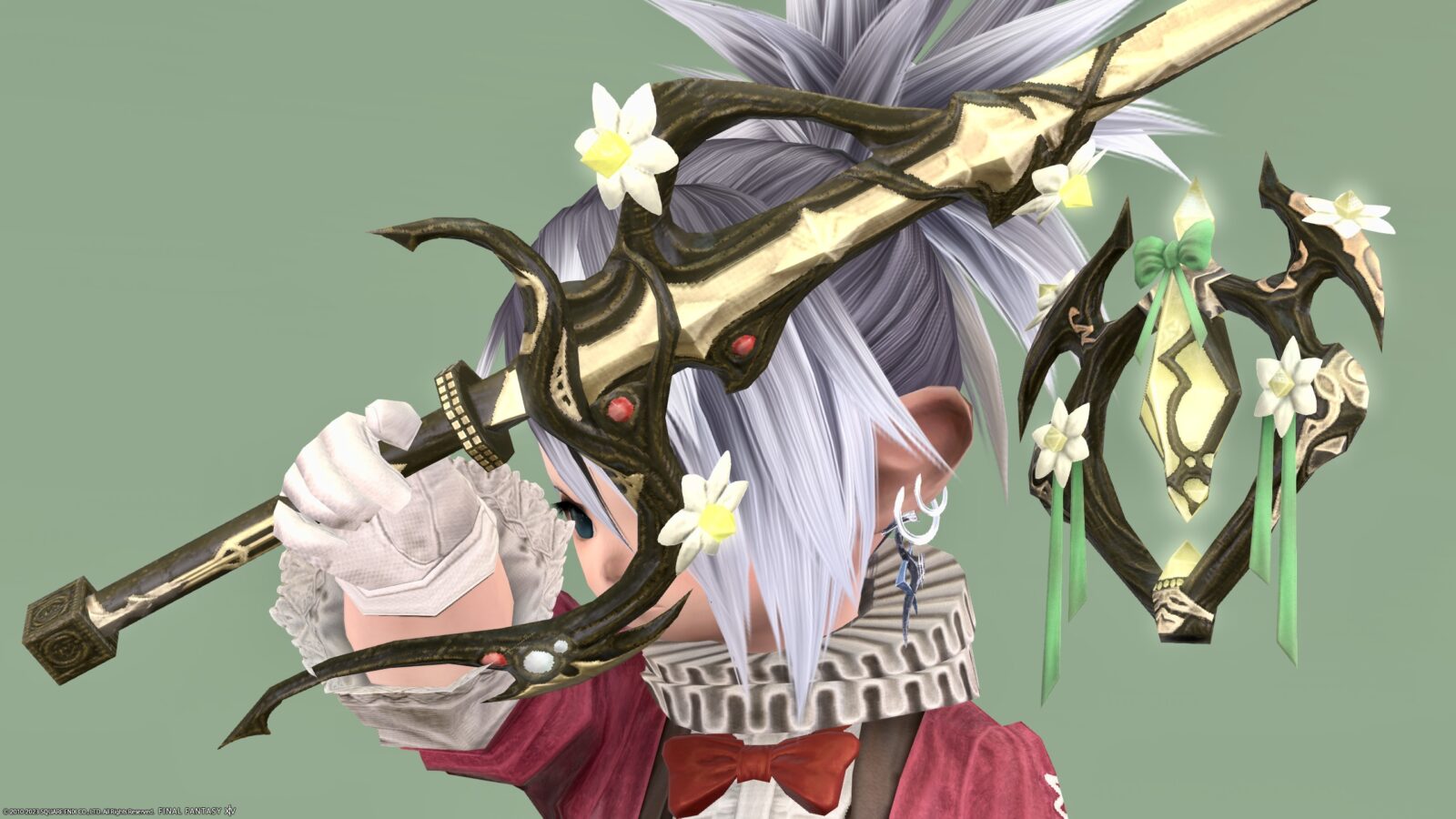 This is the record of the Red Mage Rapier, the Moonward Rapier.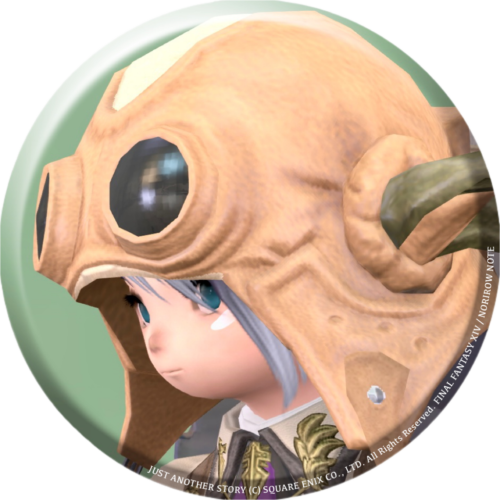 norirow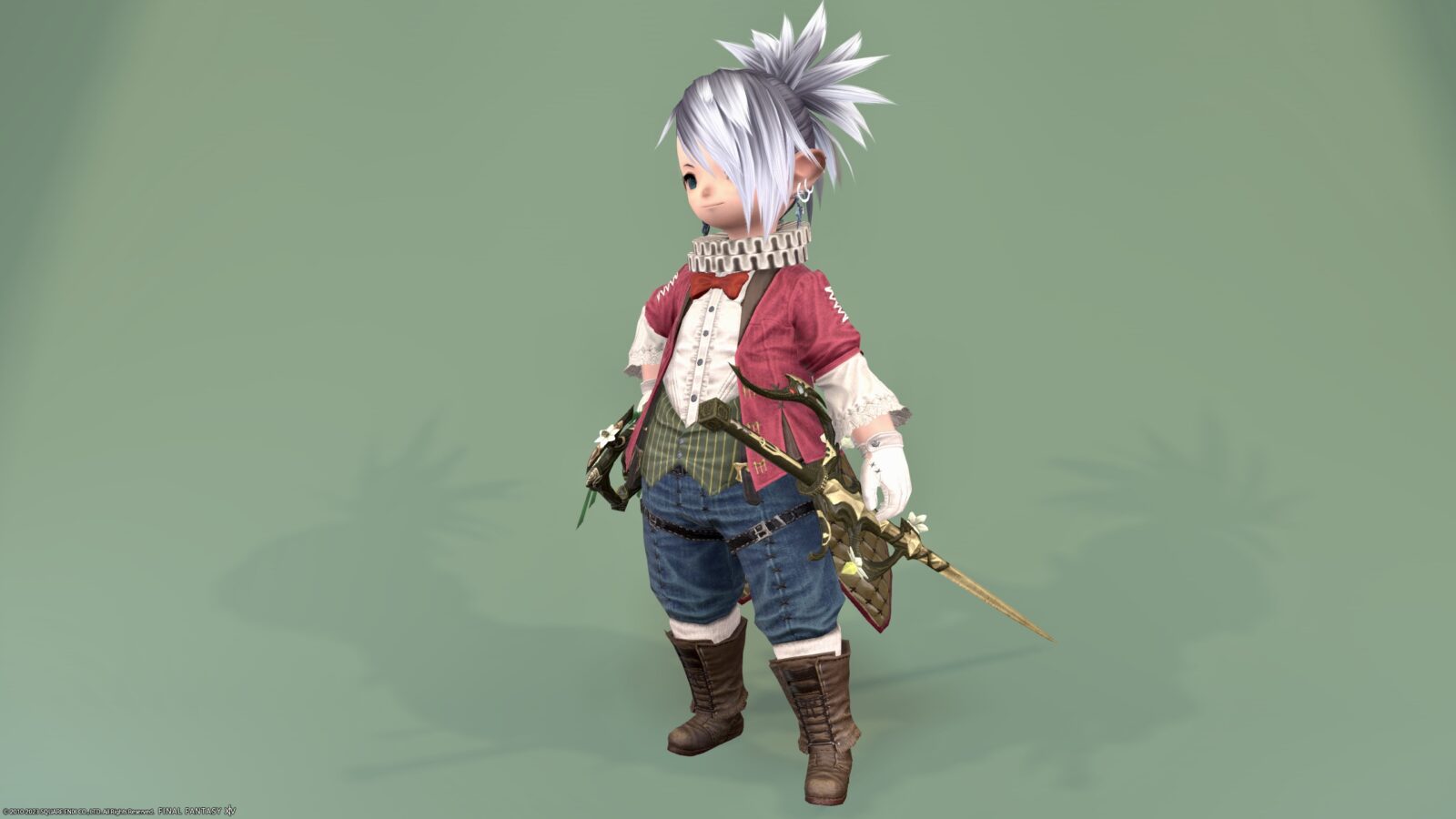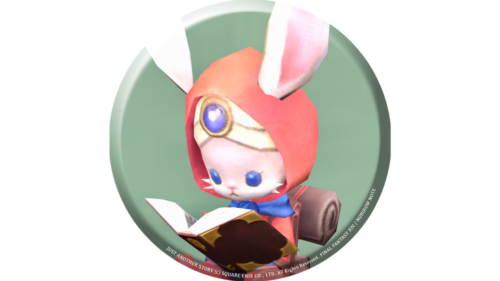 namingway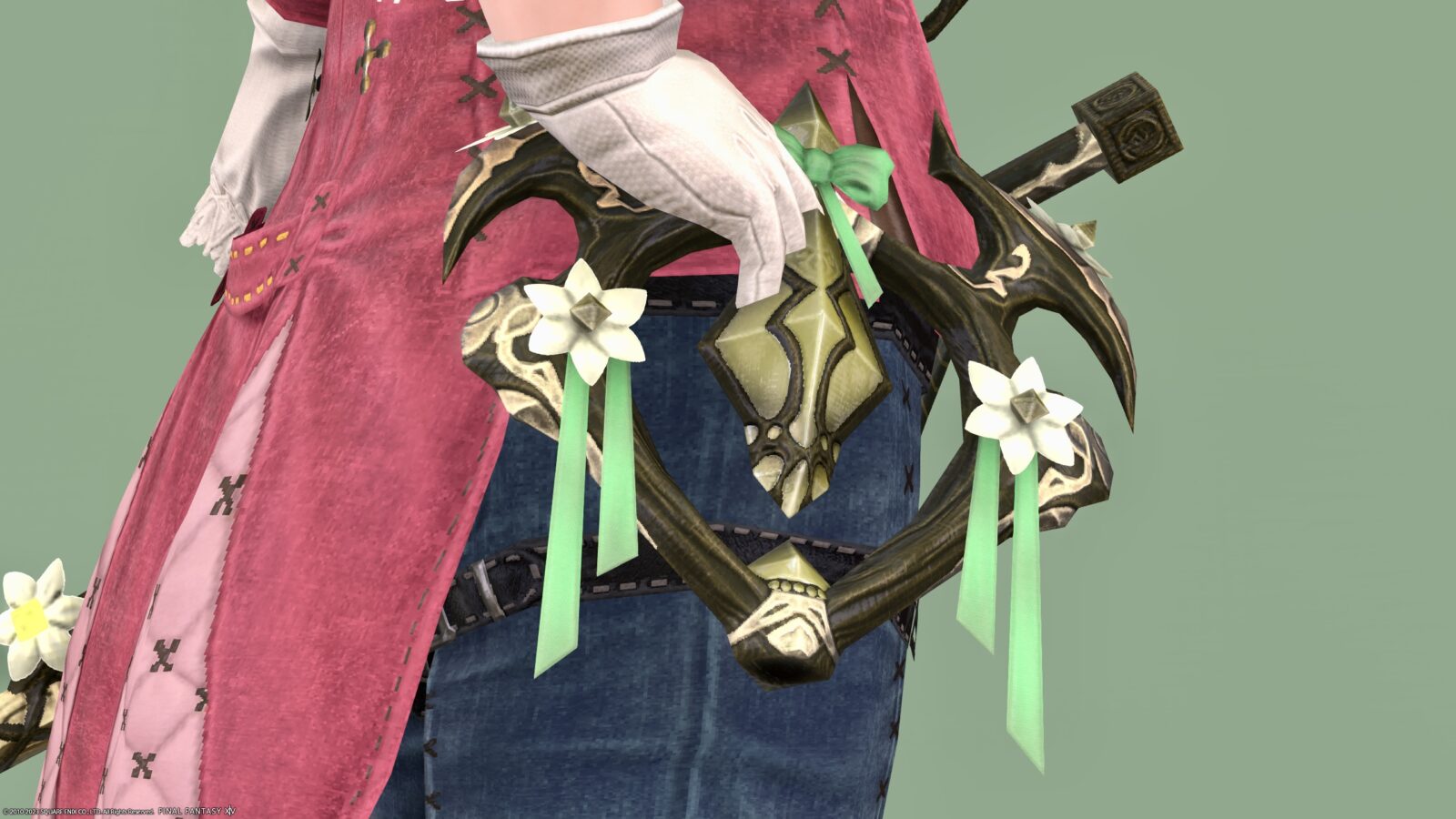 It is a design that seems to be made of plant branches.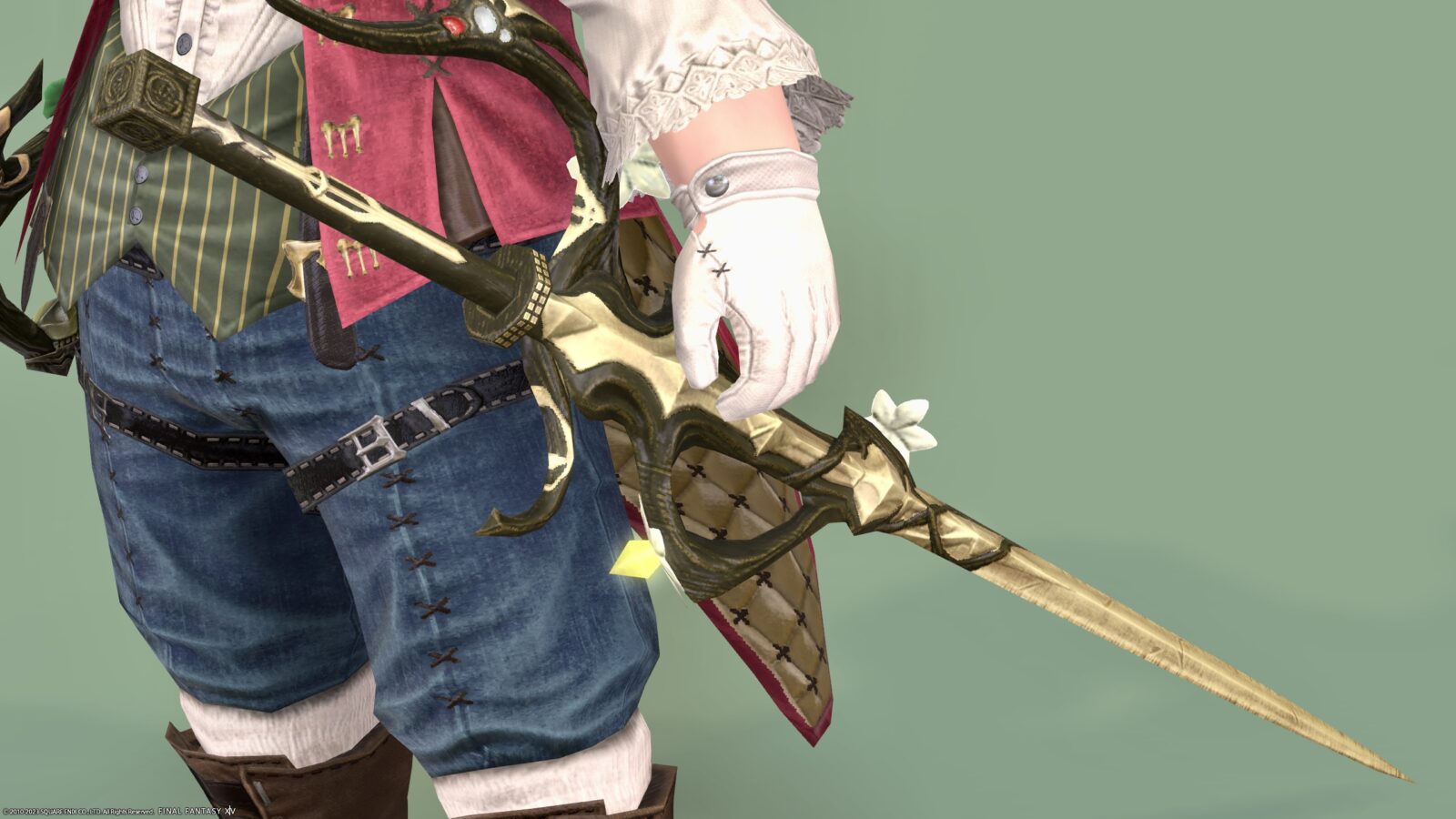 And the flowers decorated here and there are so cute!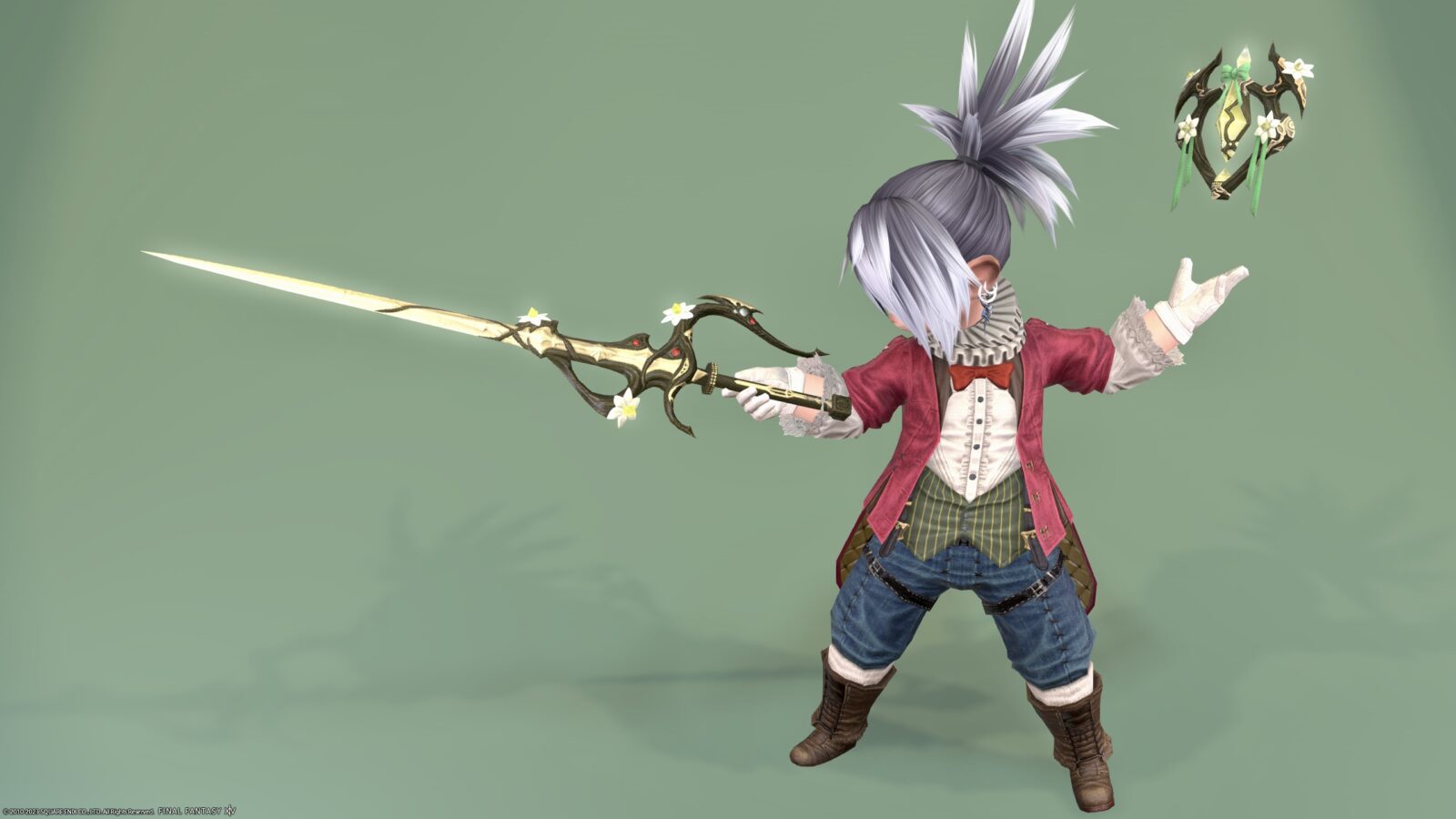 Is the flower a motif of Margaret or Rosa multiflora?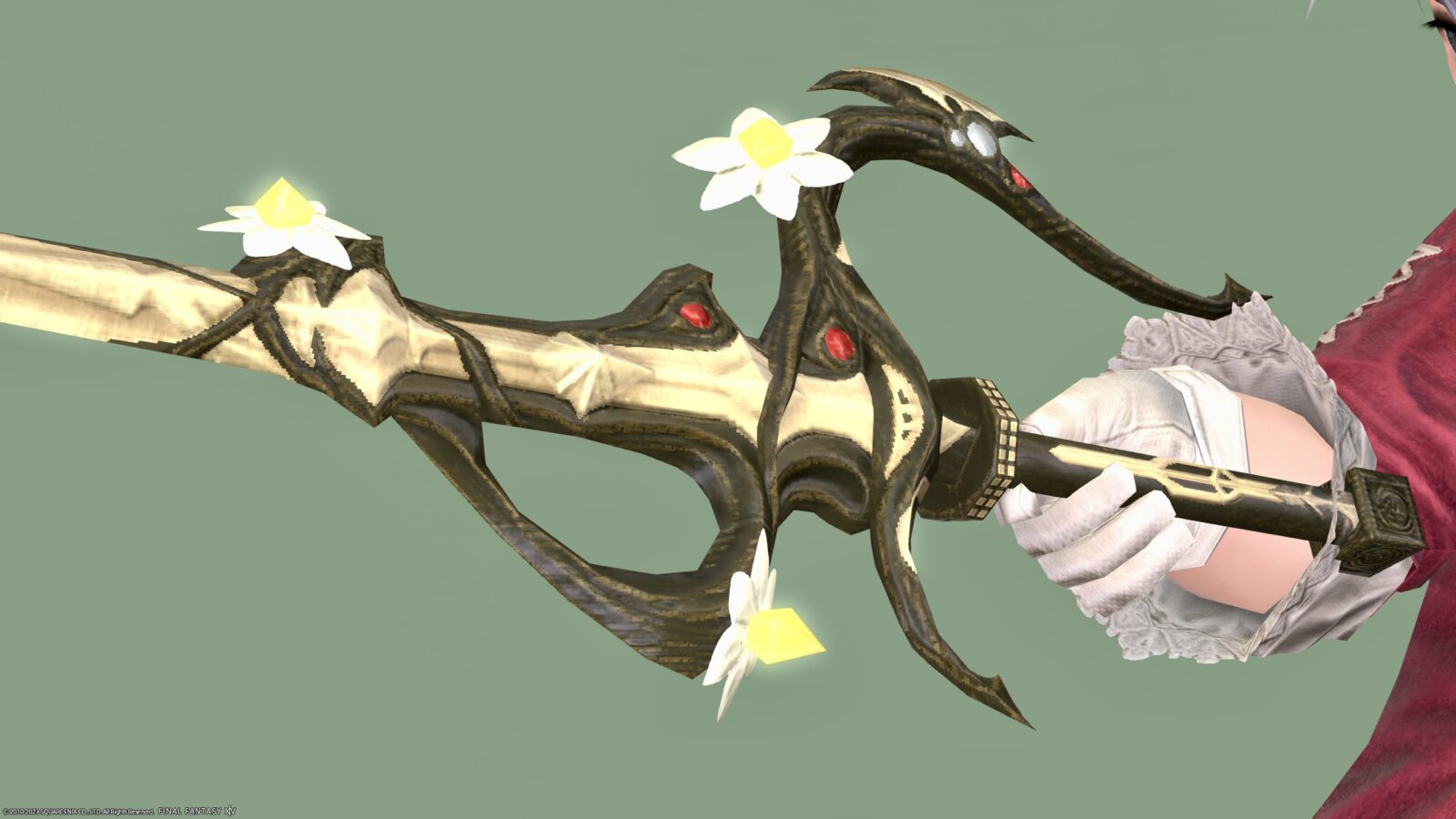 Is the blade made of resin?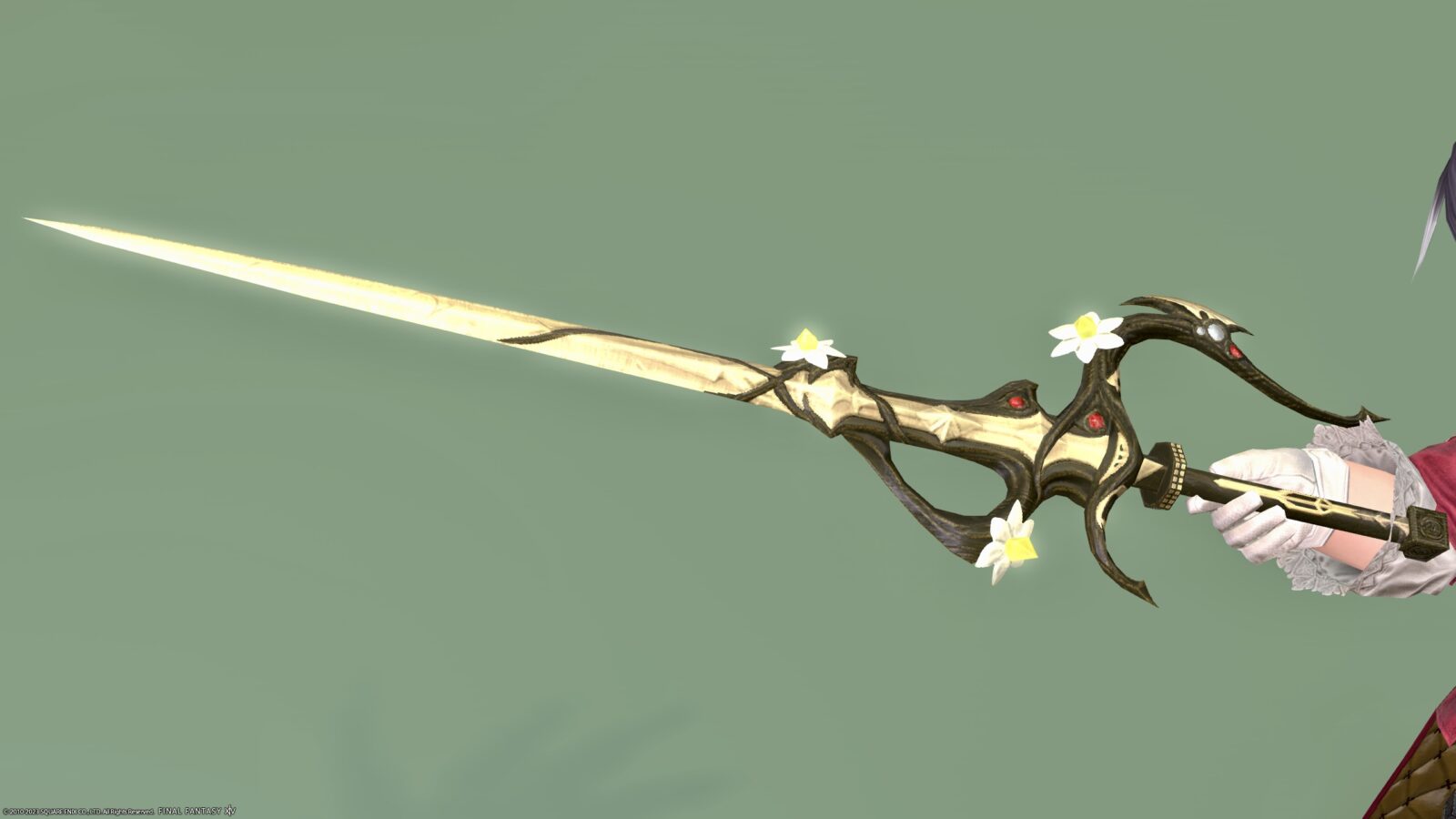 The floating crystal part glows yellow when held, and blinks slowly as if it were breathing.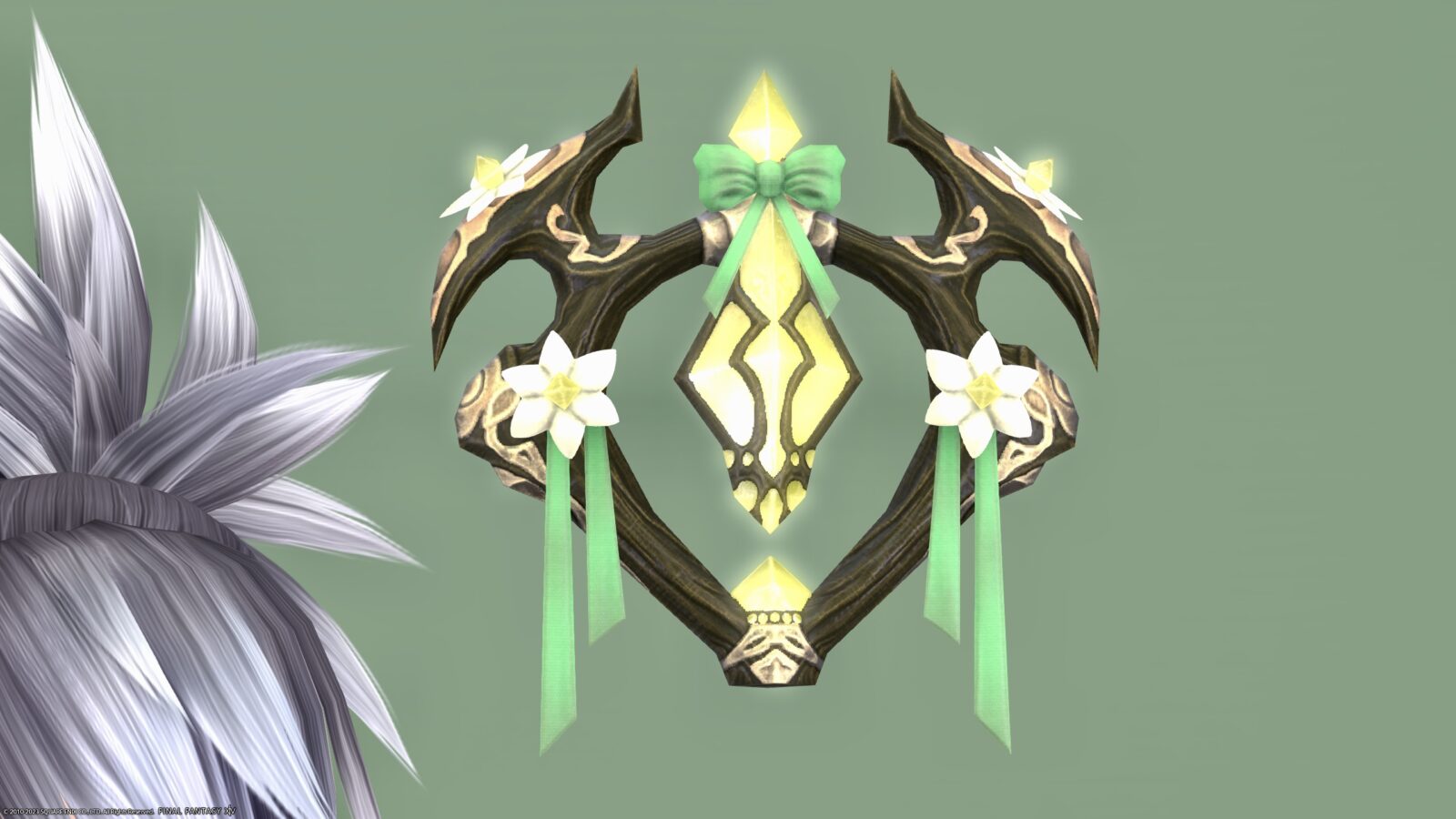 The ribbon is also tied and it's even more cute!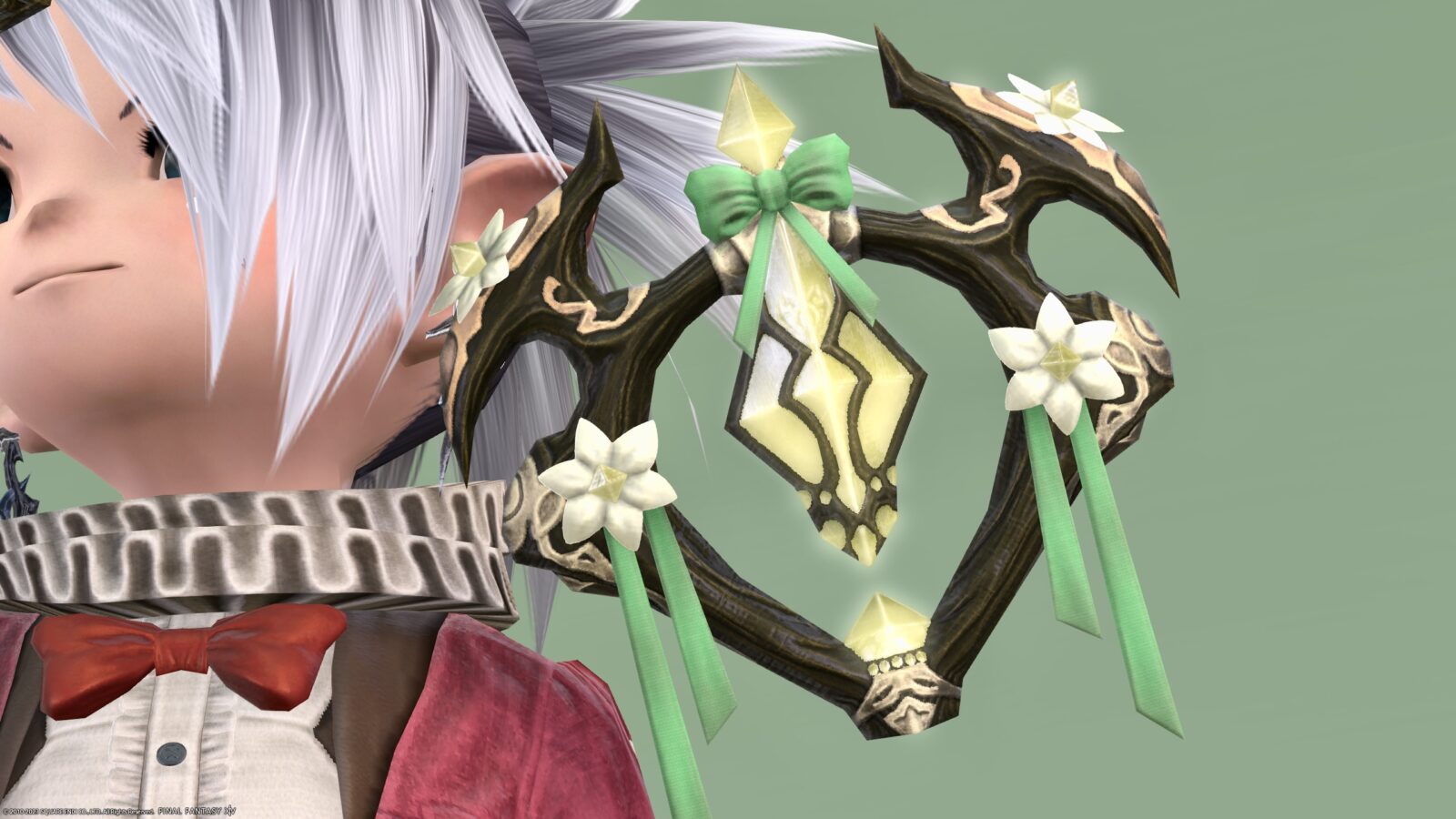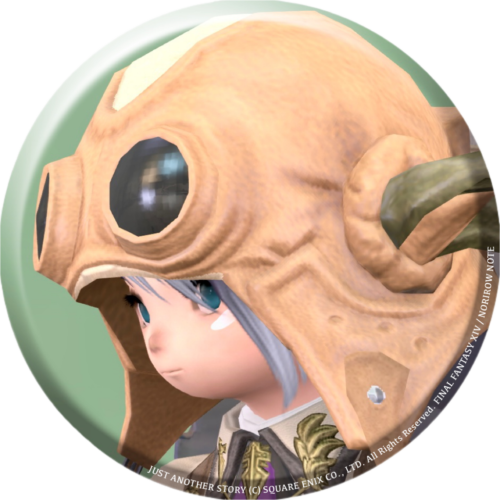 norirow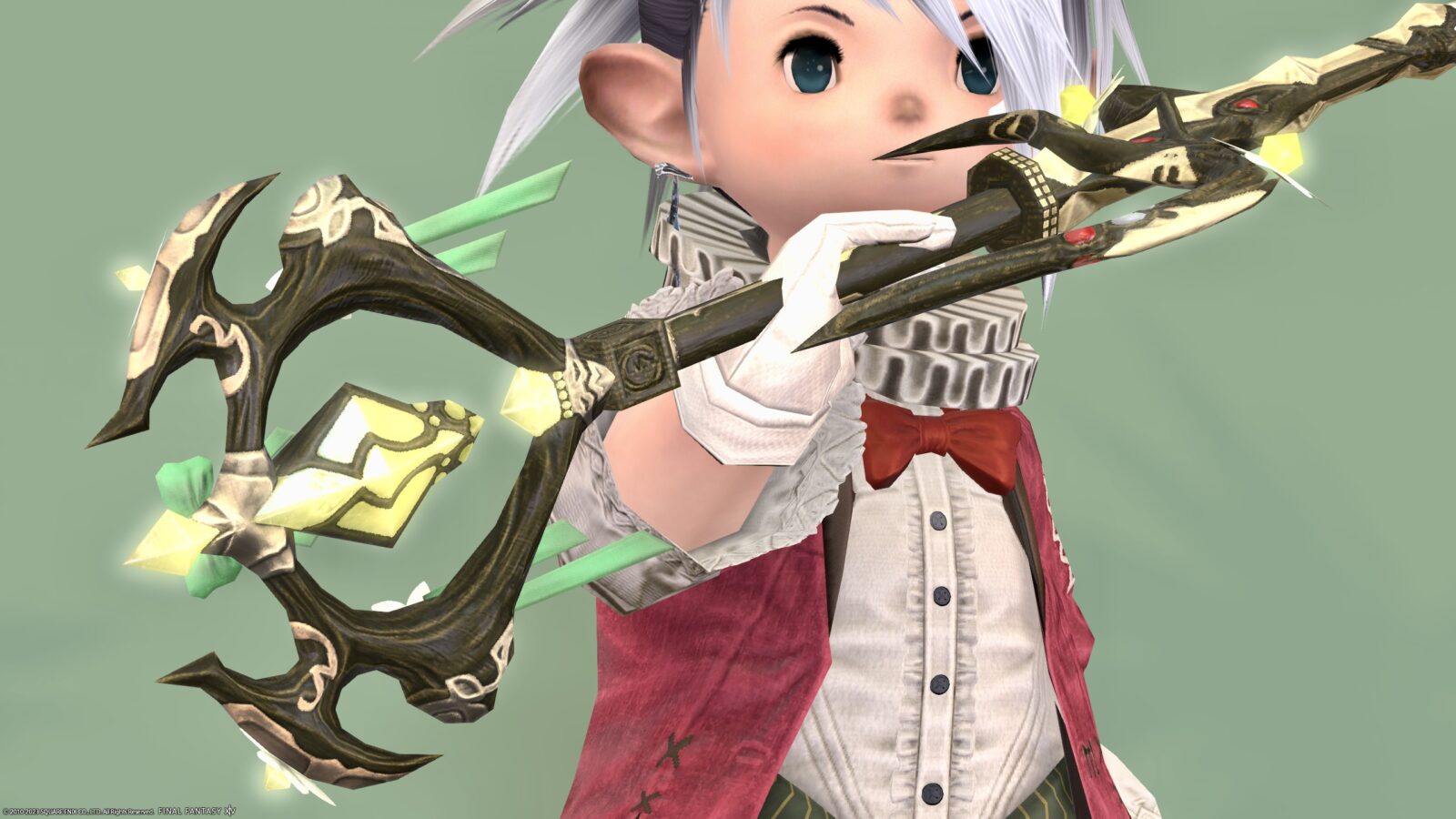 It feels a little like Gridania.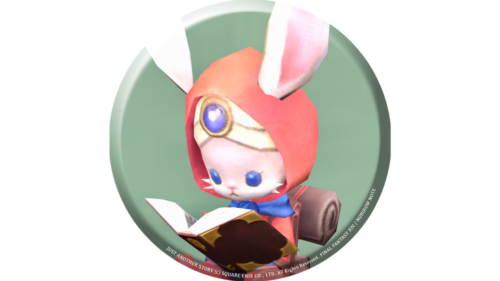 namingway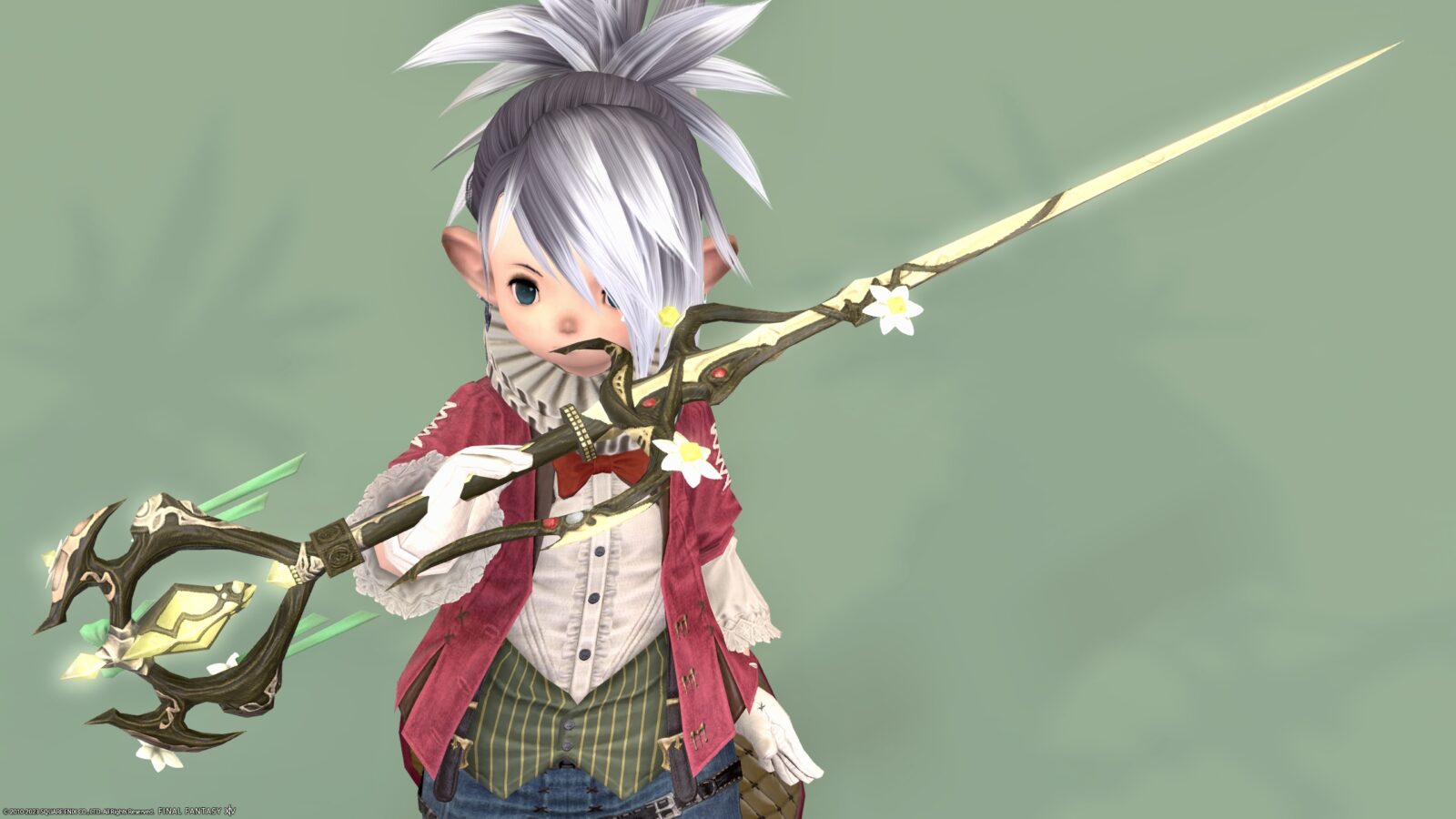 Dyed pattern
Parts other than branches and petals are dyed.
Original Color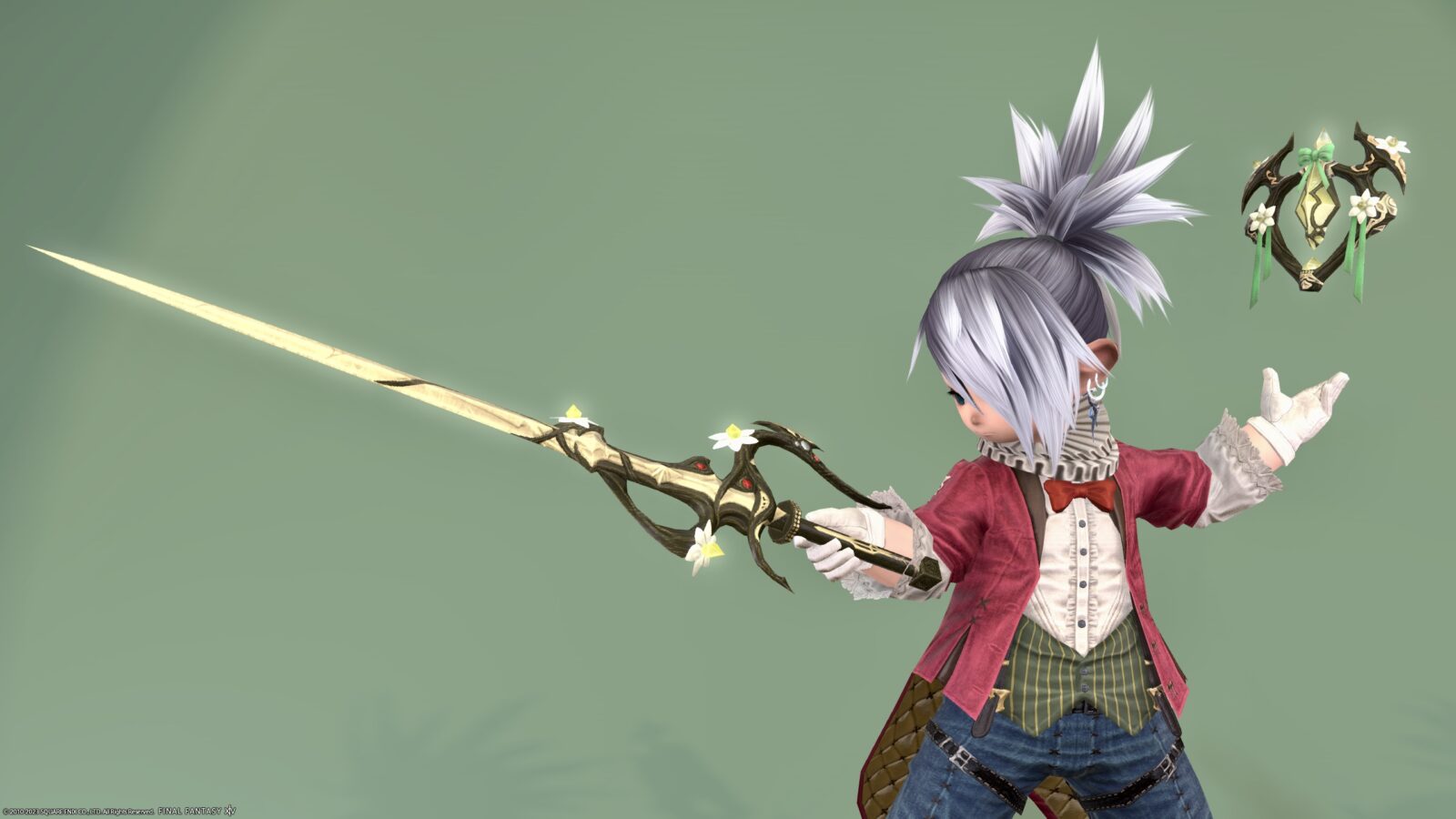 Snow White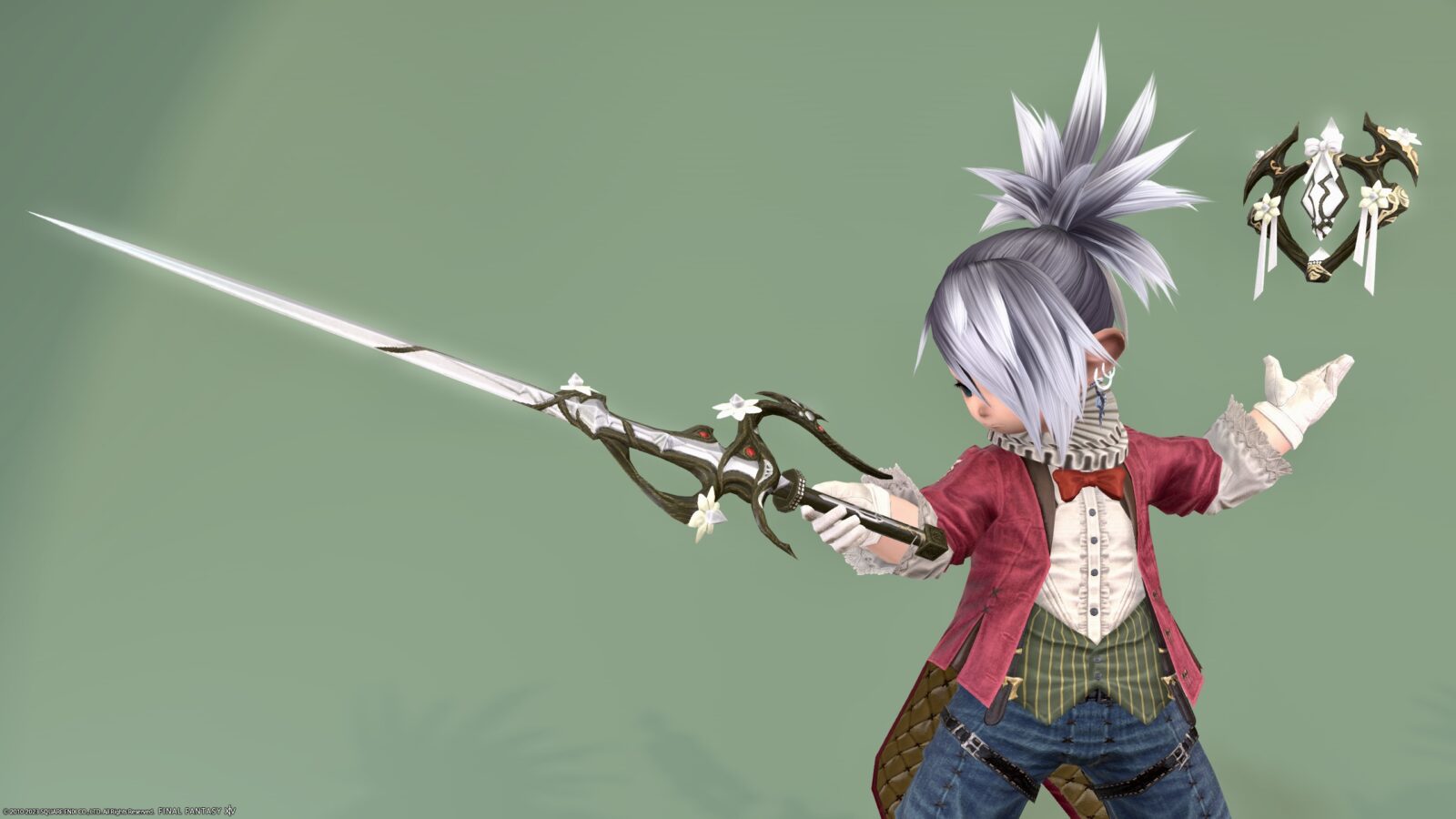 Soot Black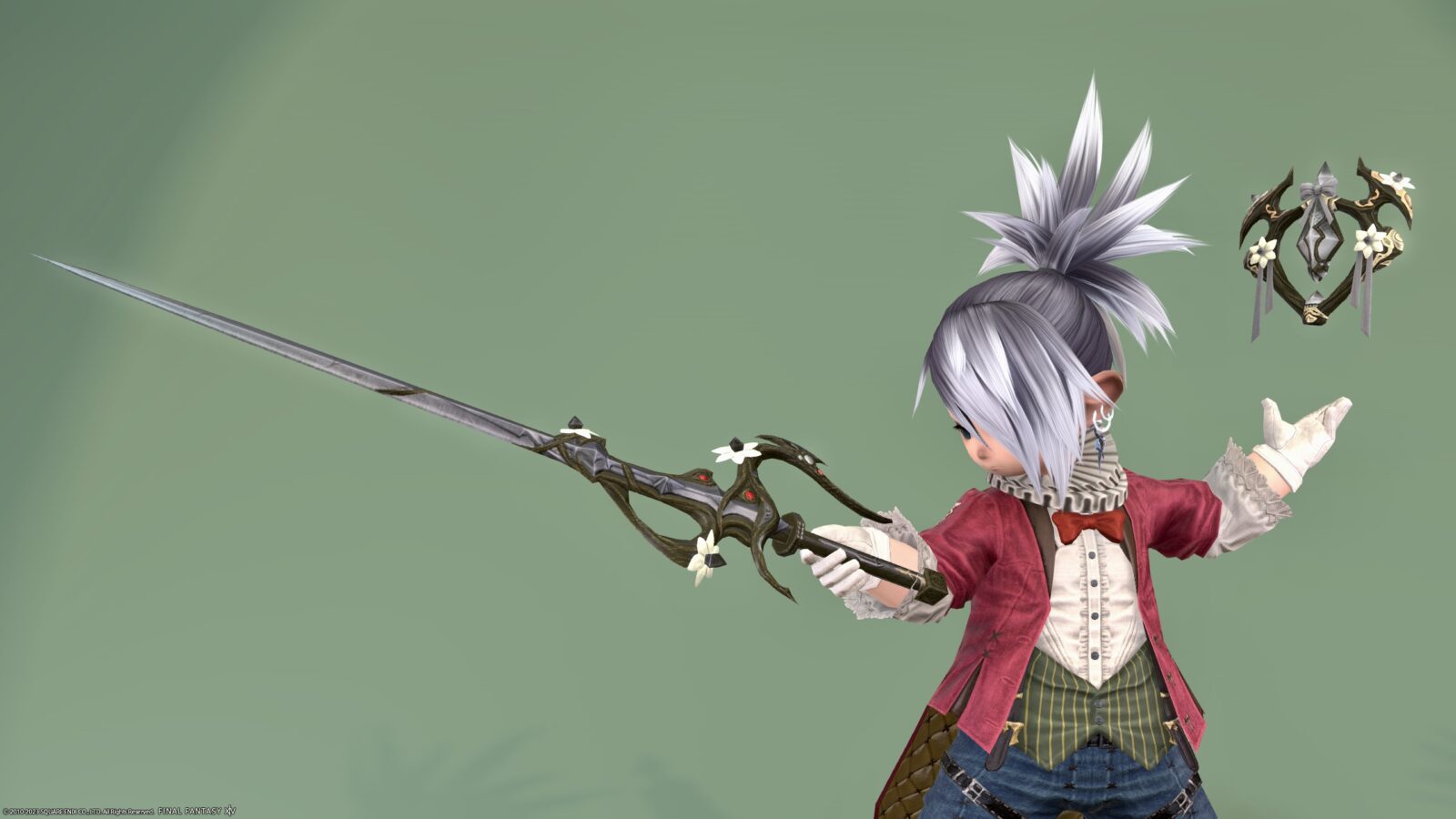 Dalamud Red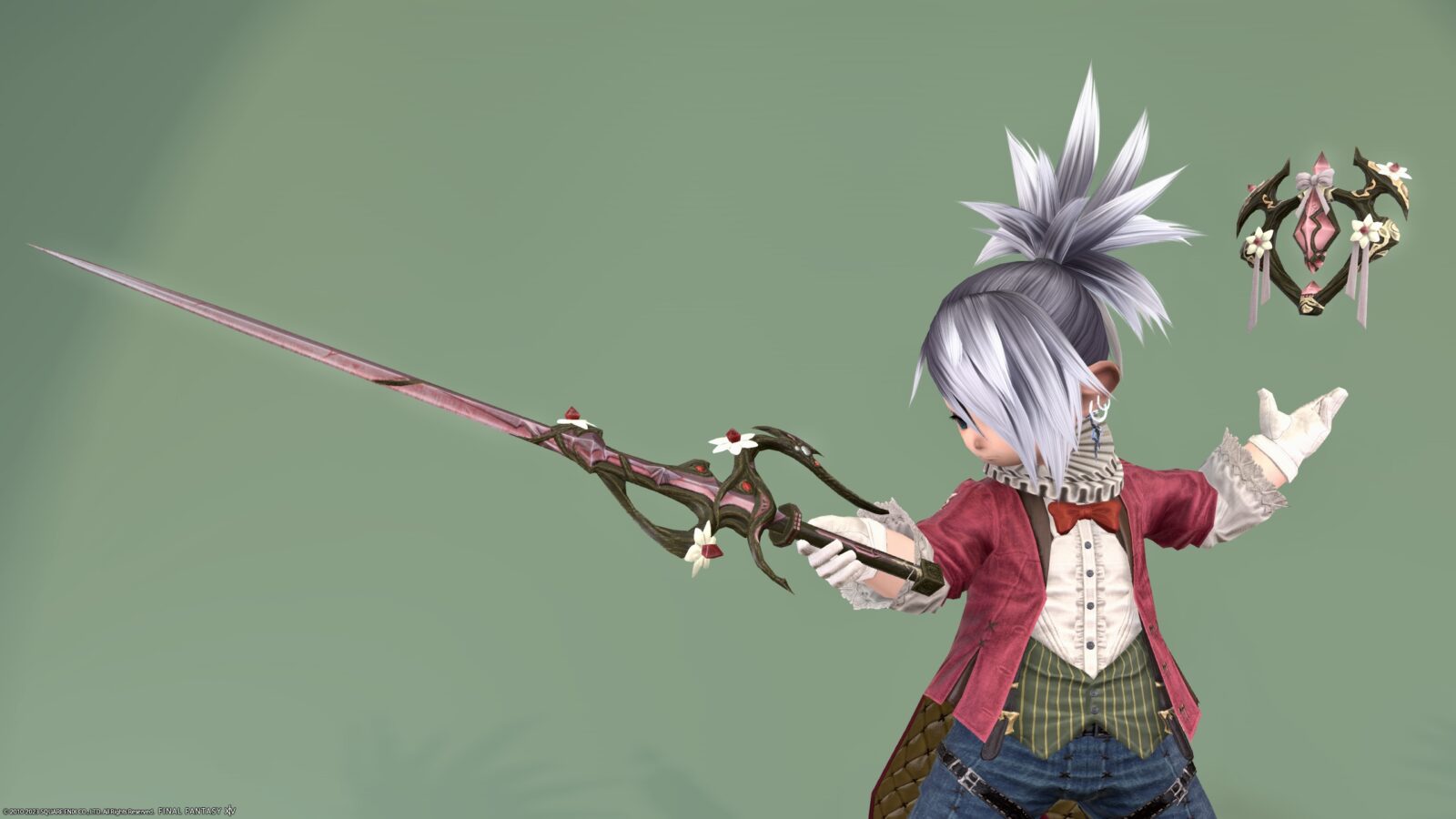 Celeste Green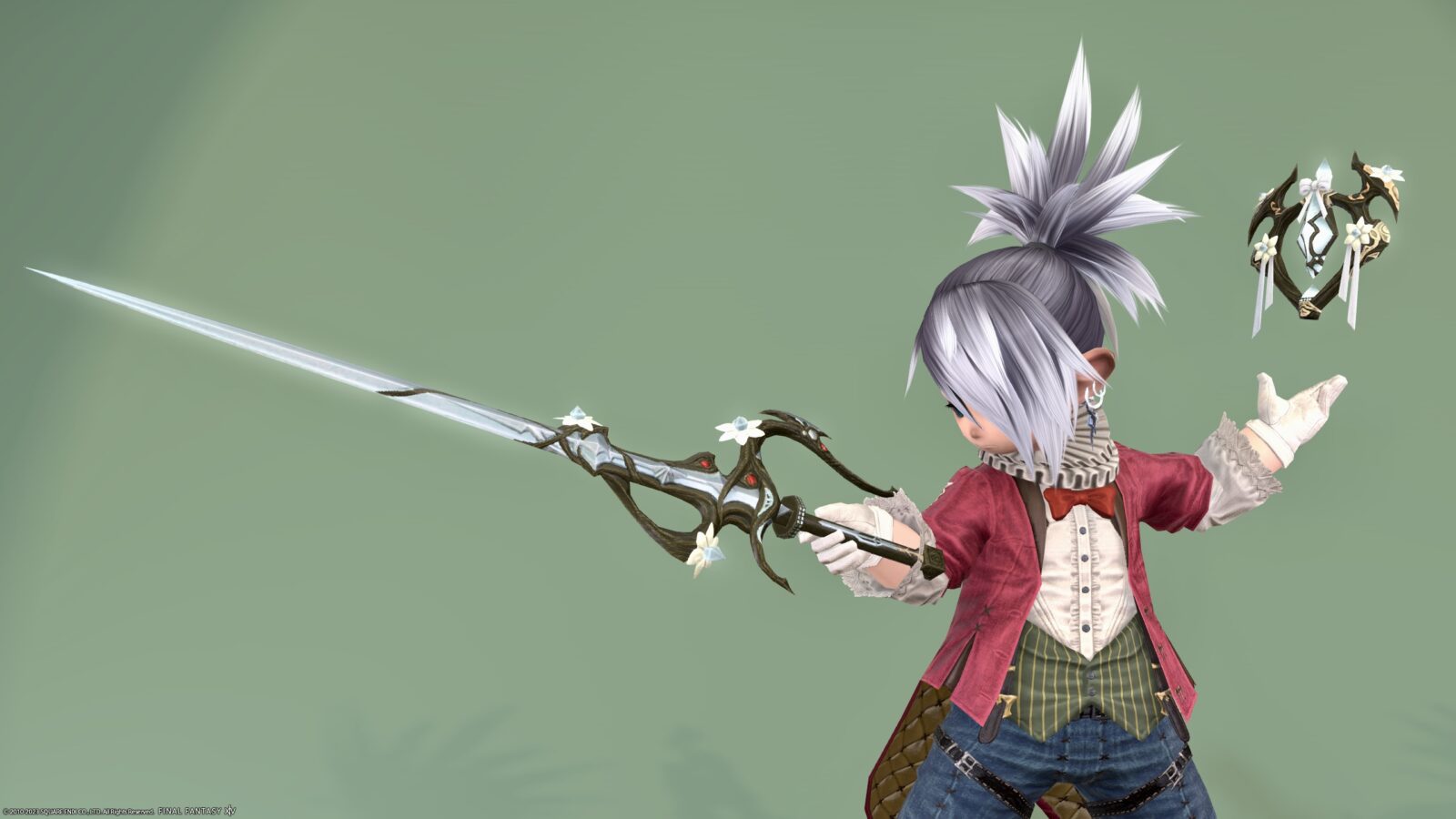 The Moonward Rapier can be obtained in exchange for a Sack of Nuts at Old Sharlayan or Radz-at-Han.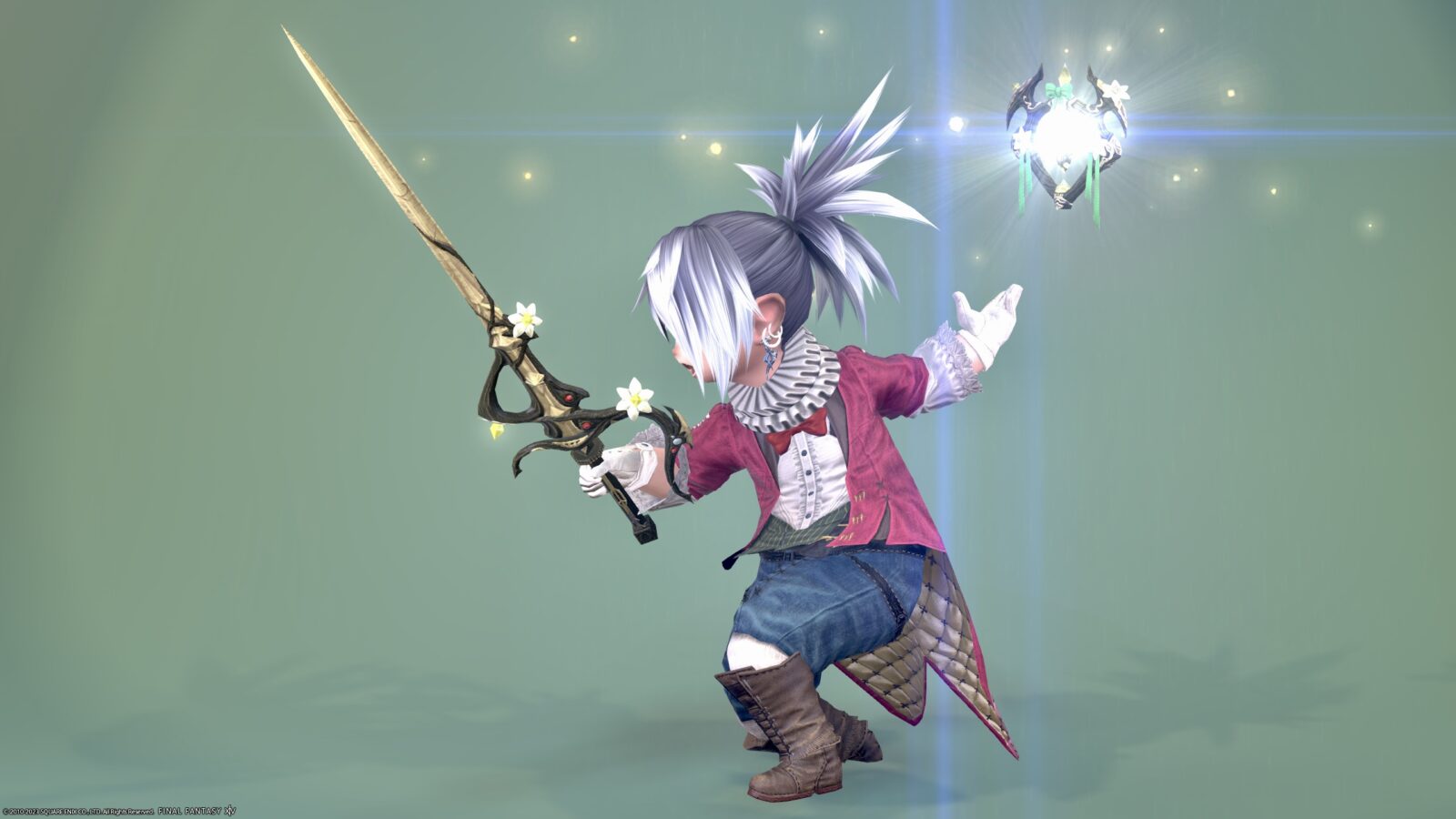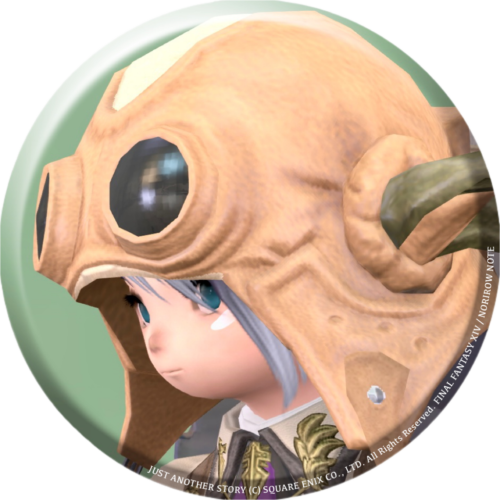 norirow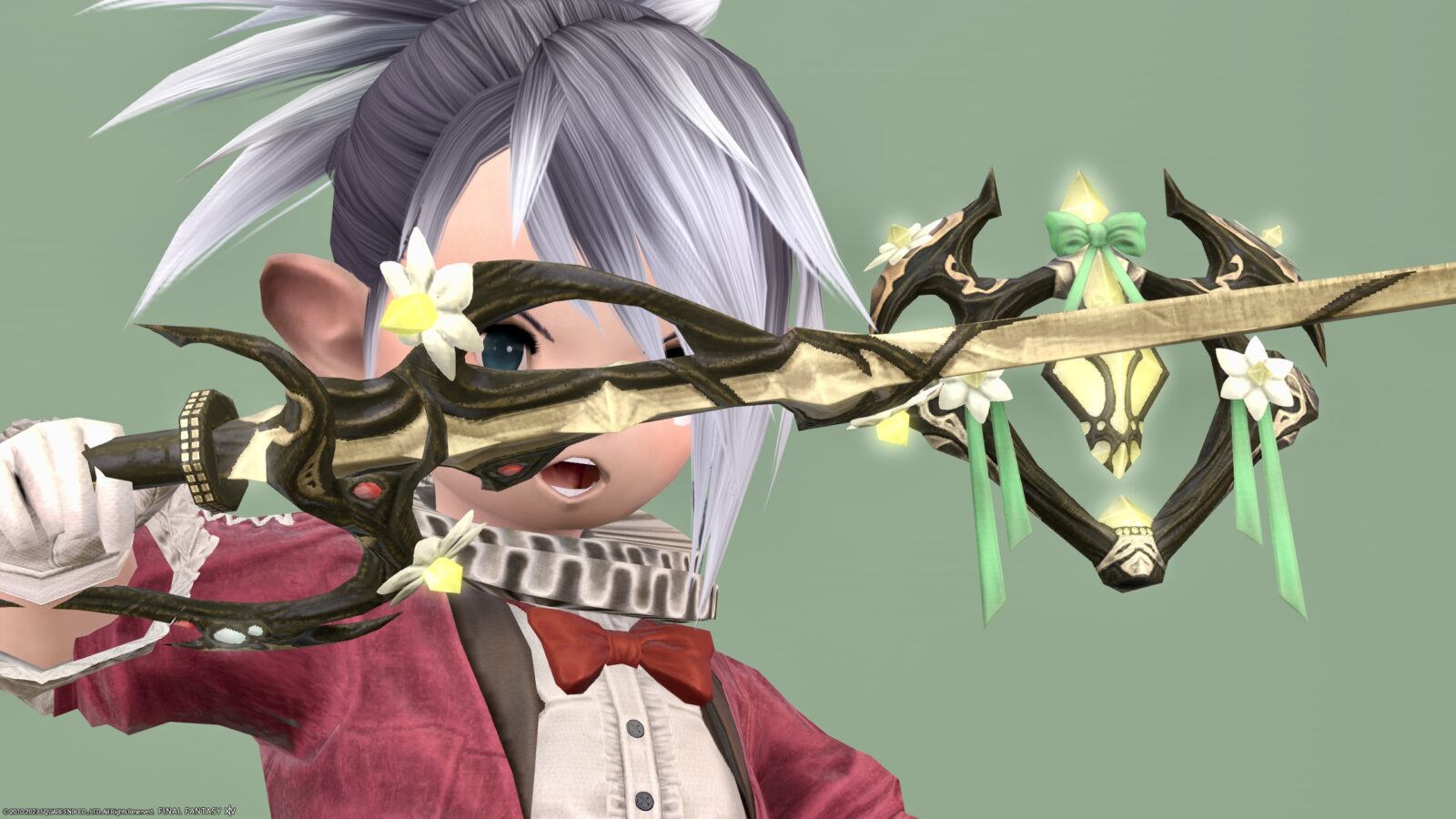 ▼ I recorded a video of the movement!
So, that concludes the record of the Red Mage's weapon, the Moonward Rapier.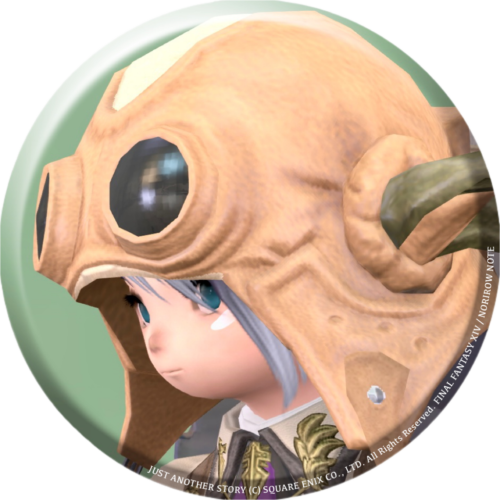 norirow
This is a very nice treasure♪
♦♦♦
Related record
Various Moonward Weapons