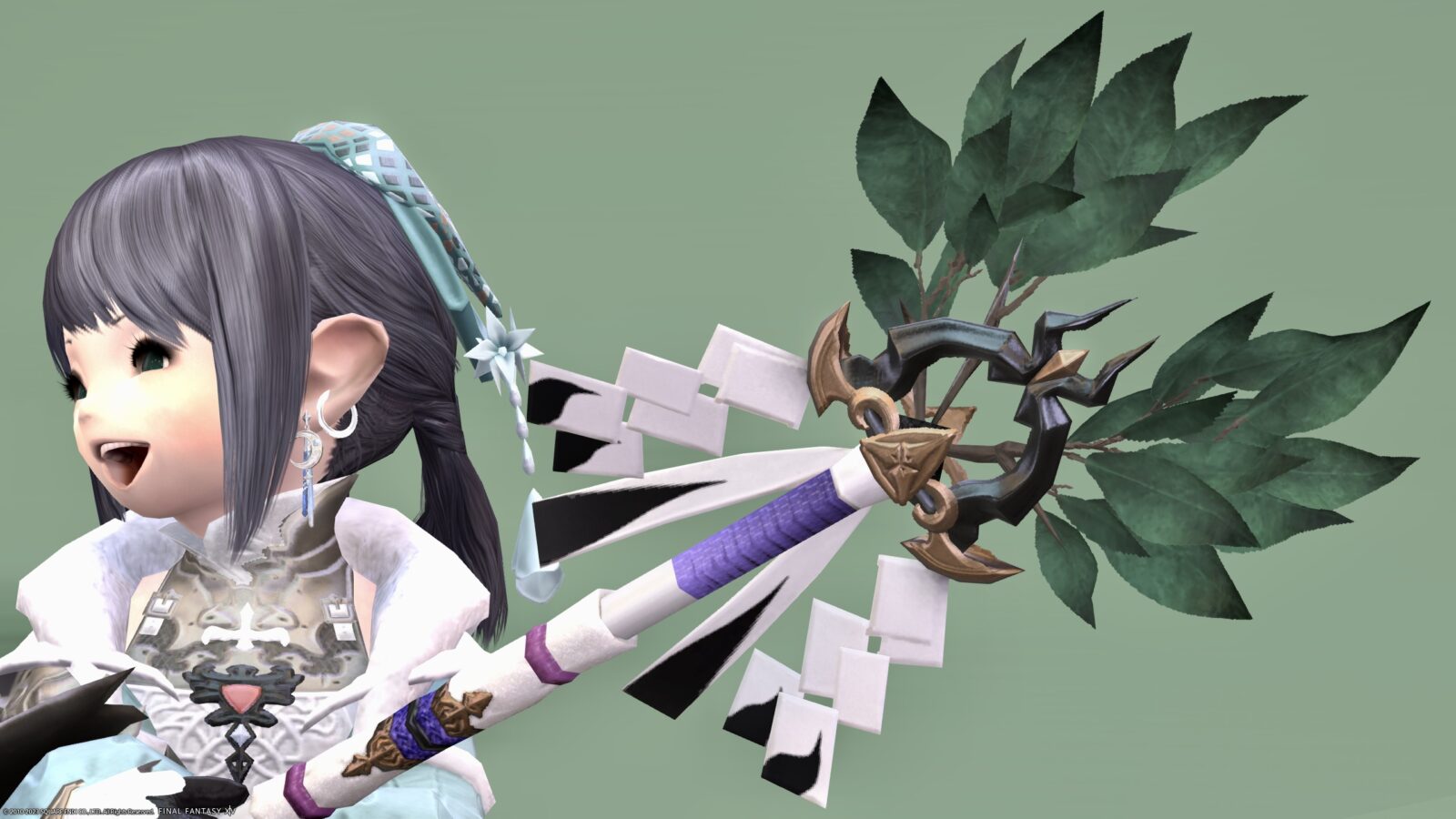 This is a record of a Japanese-style white mage weapon "Masakaki Kai".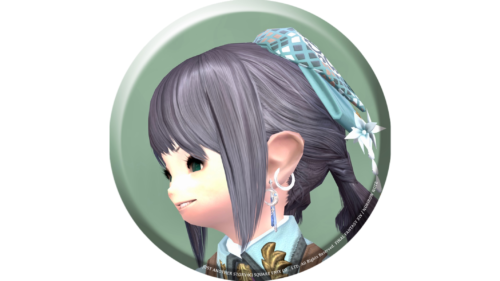 noriko
I got a really nice cane♪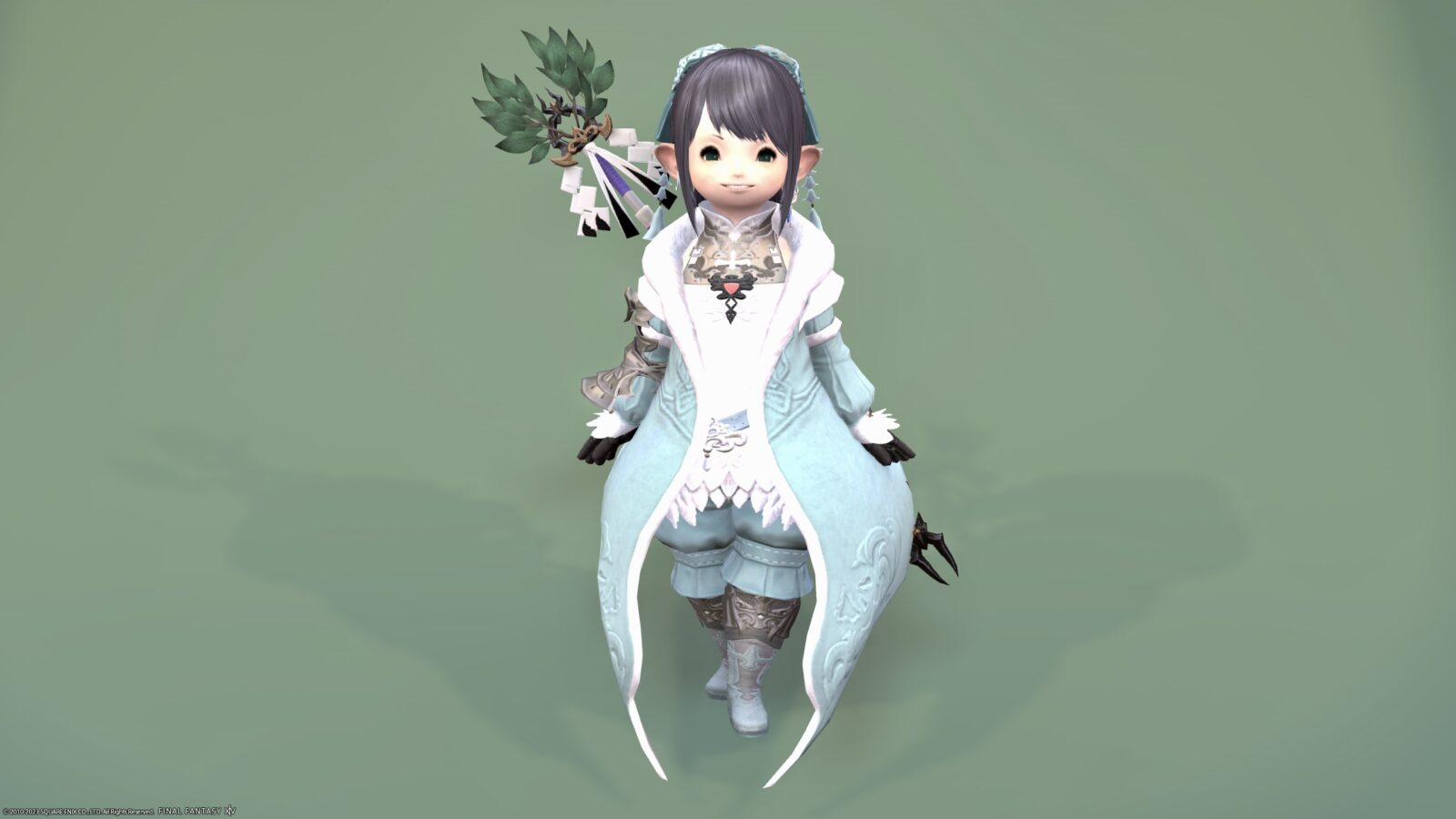 Oh, it's kind of a Japanese-style cane.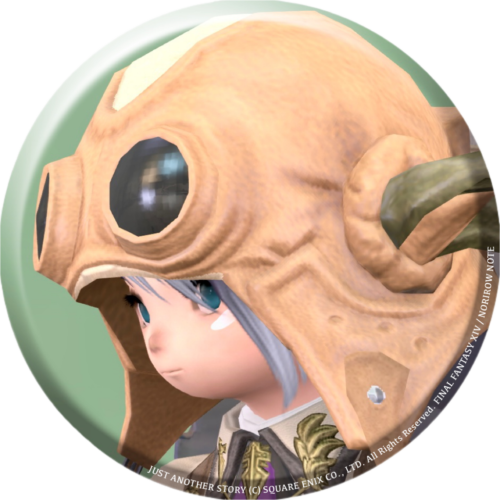 norirow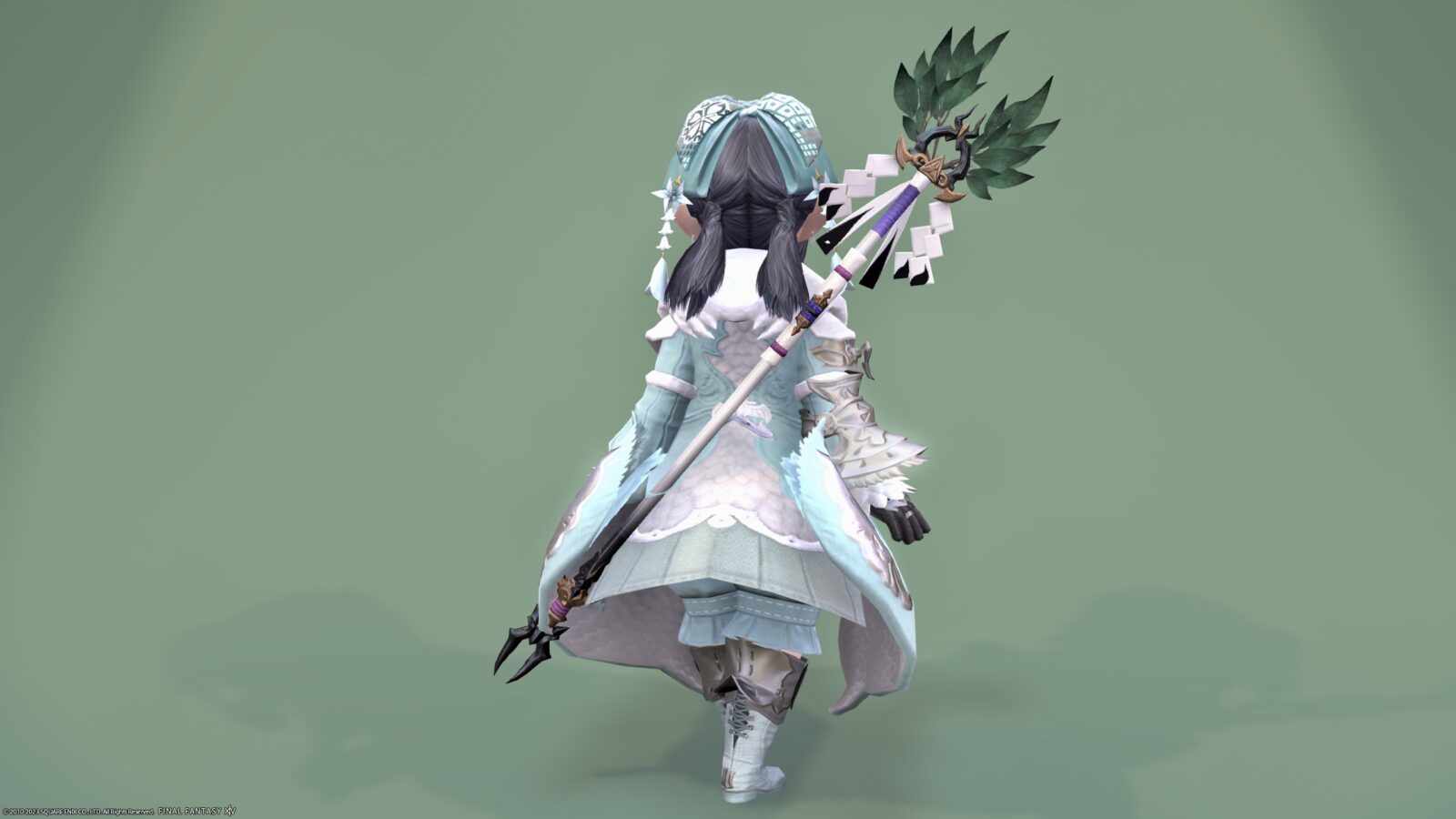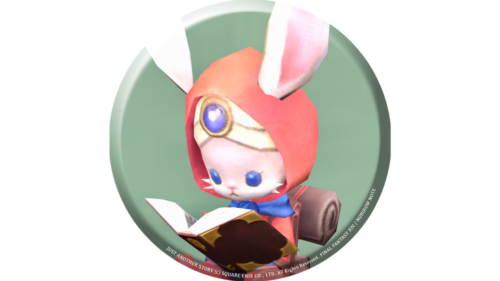 namingway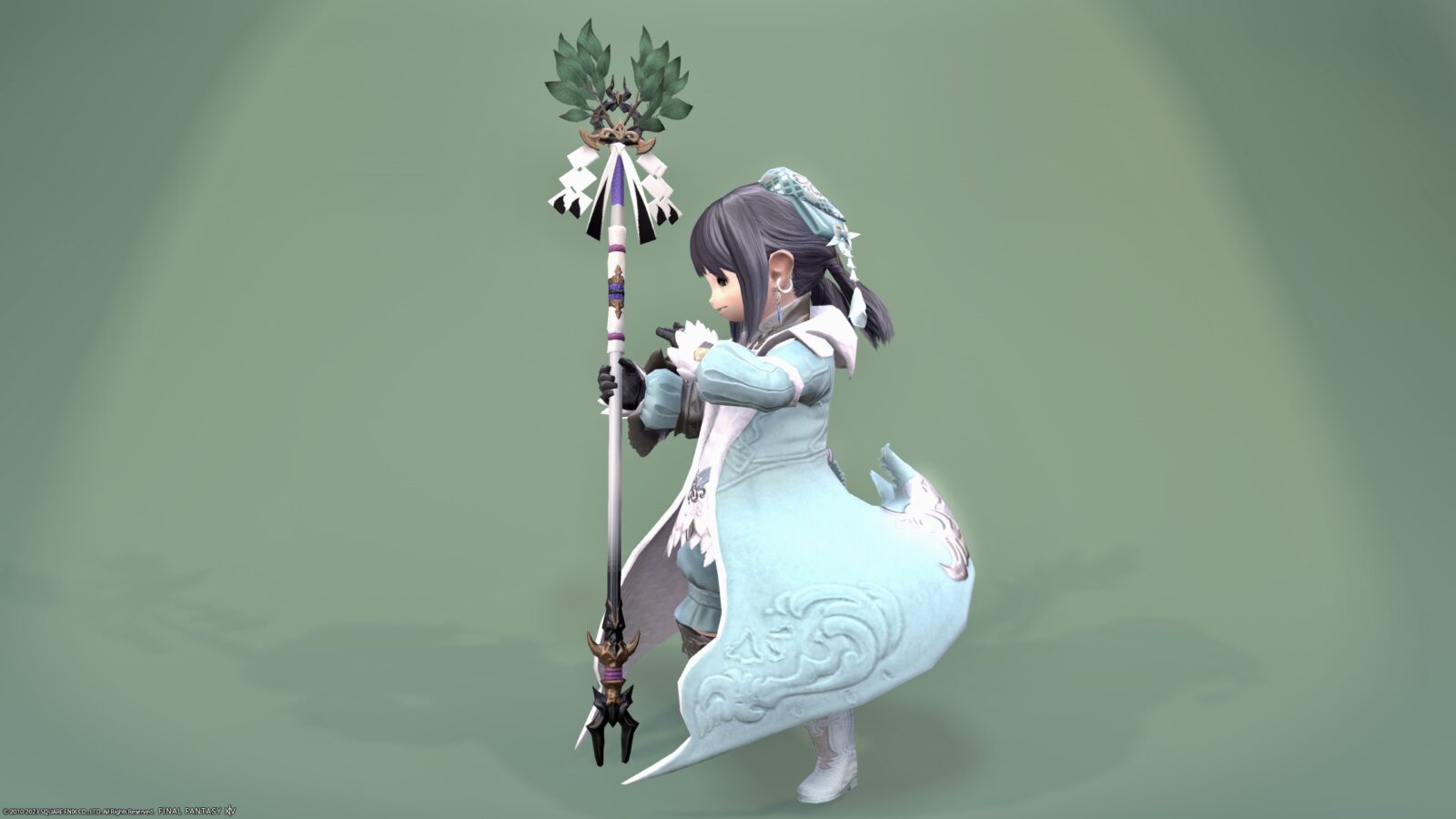 It is a cane that a Shinto priest or a shrine maiden seems to have.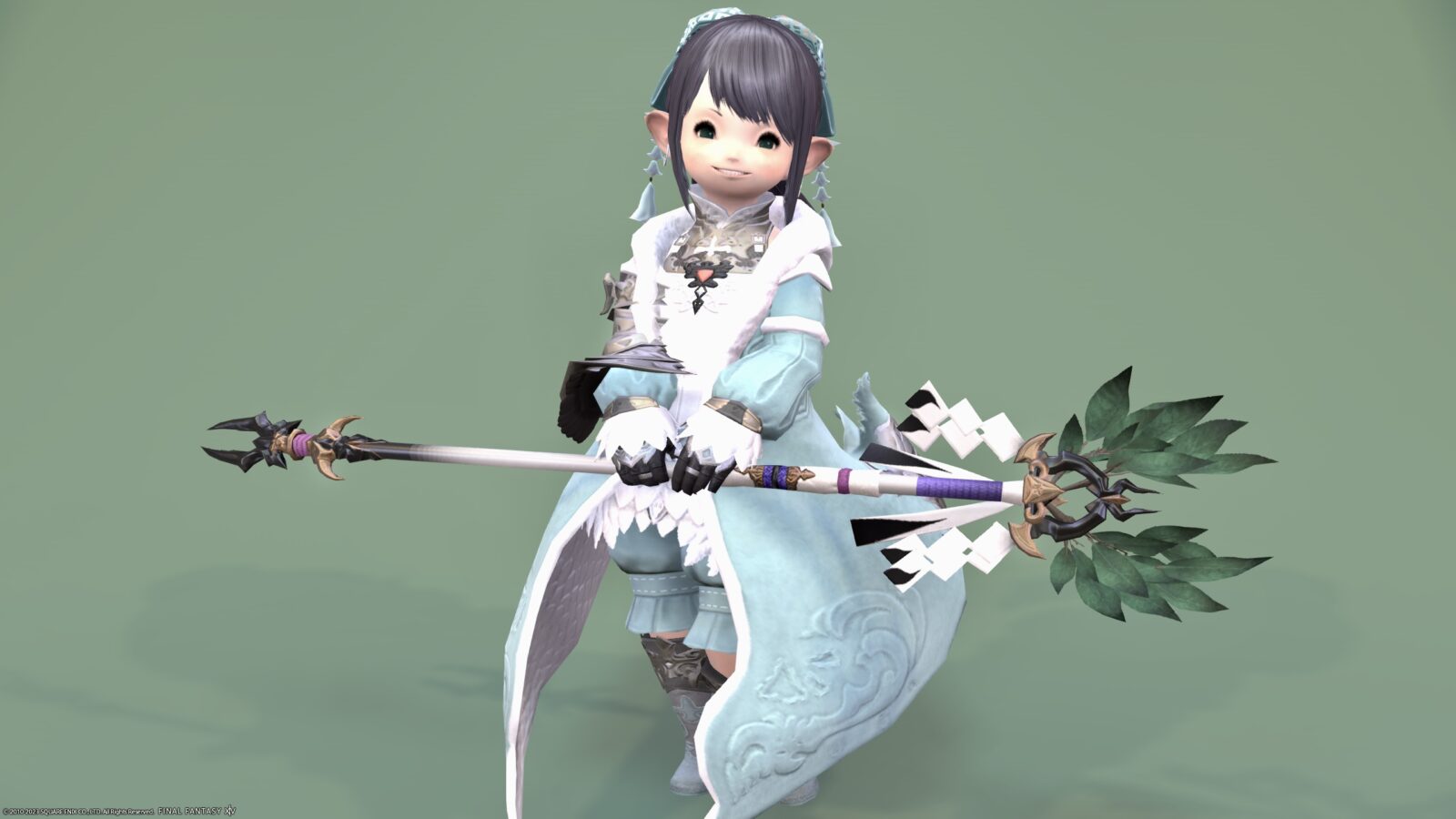 As the name suggests, it is decorated with sakaki leaves.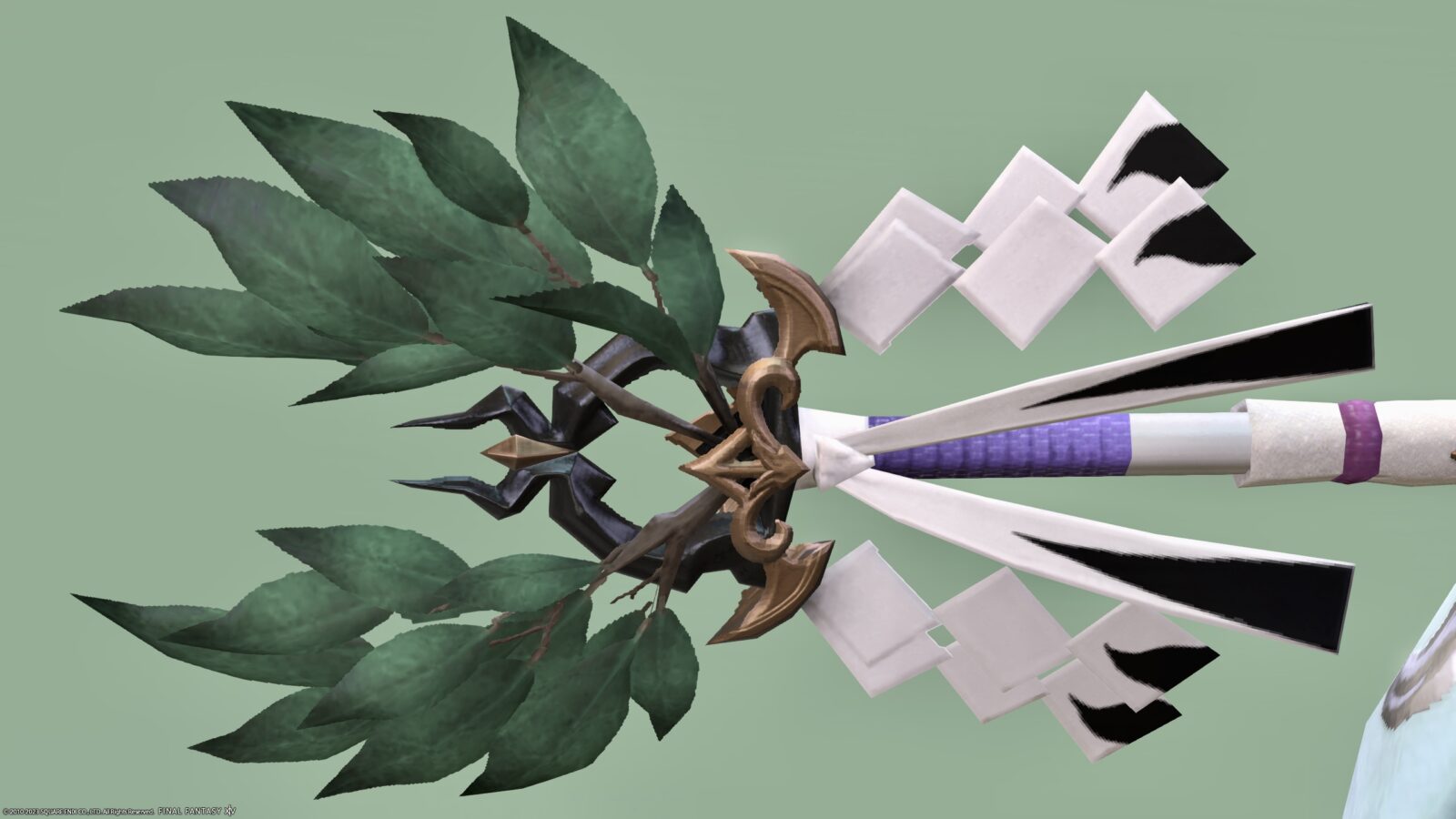 The leaves are oriented differently on the front and back.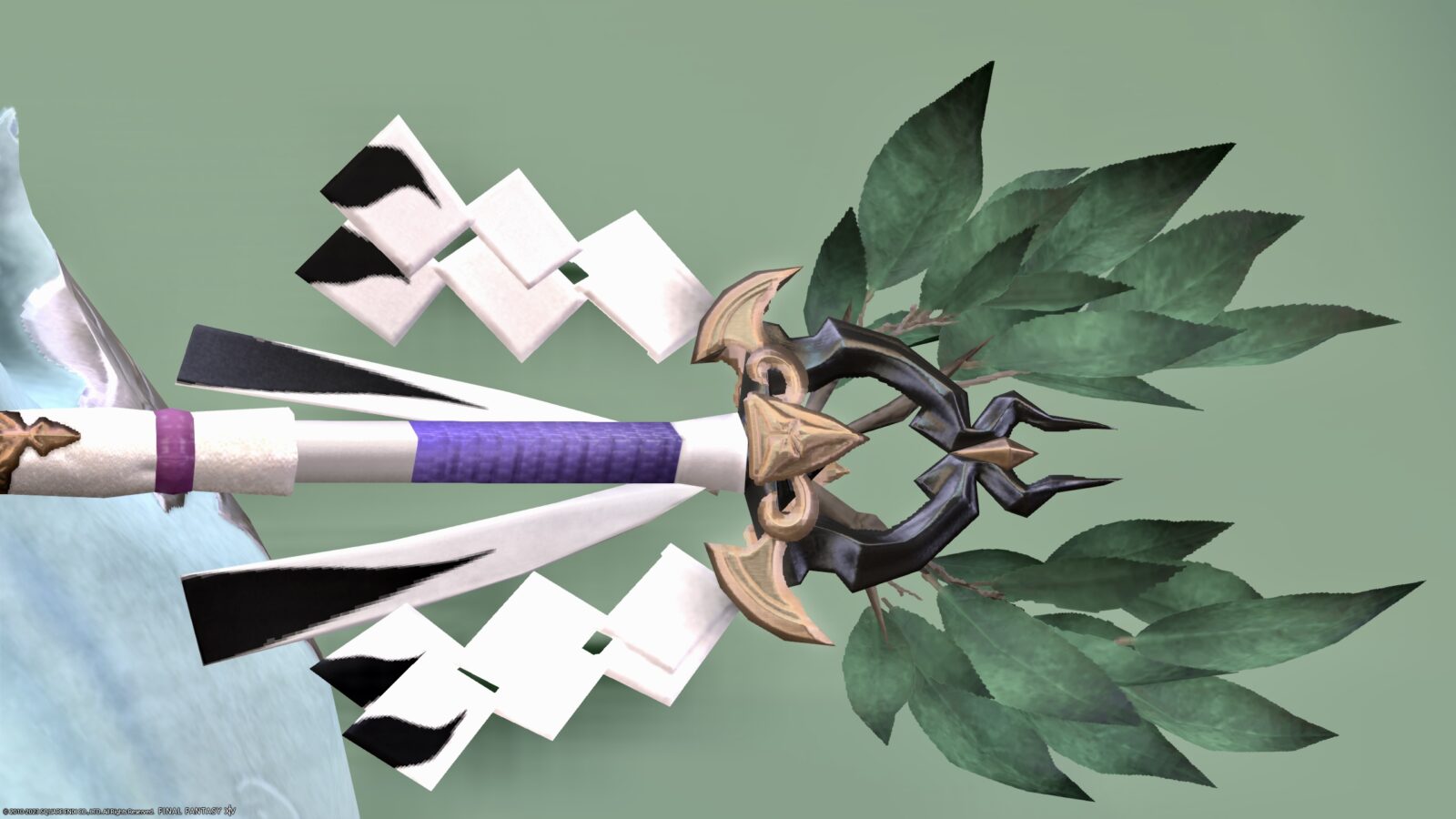 The tip of the handle is a bit ominous.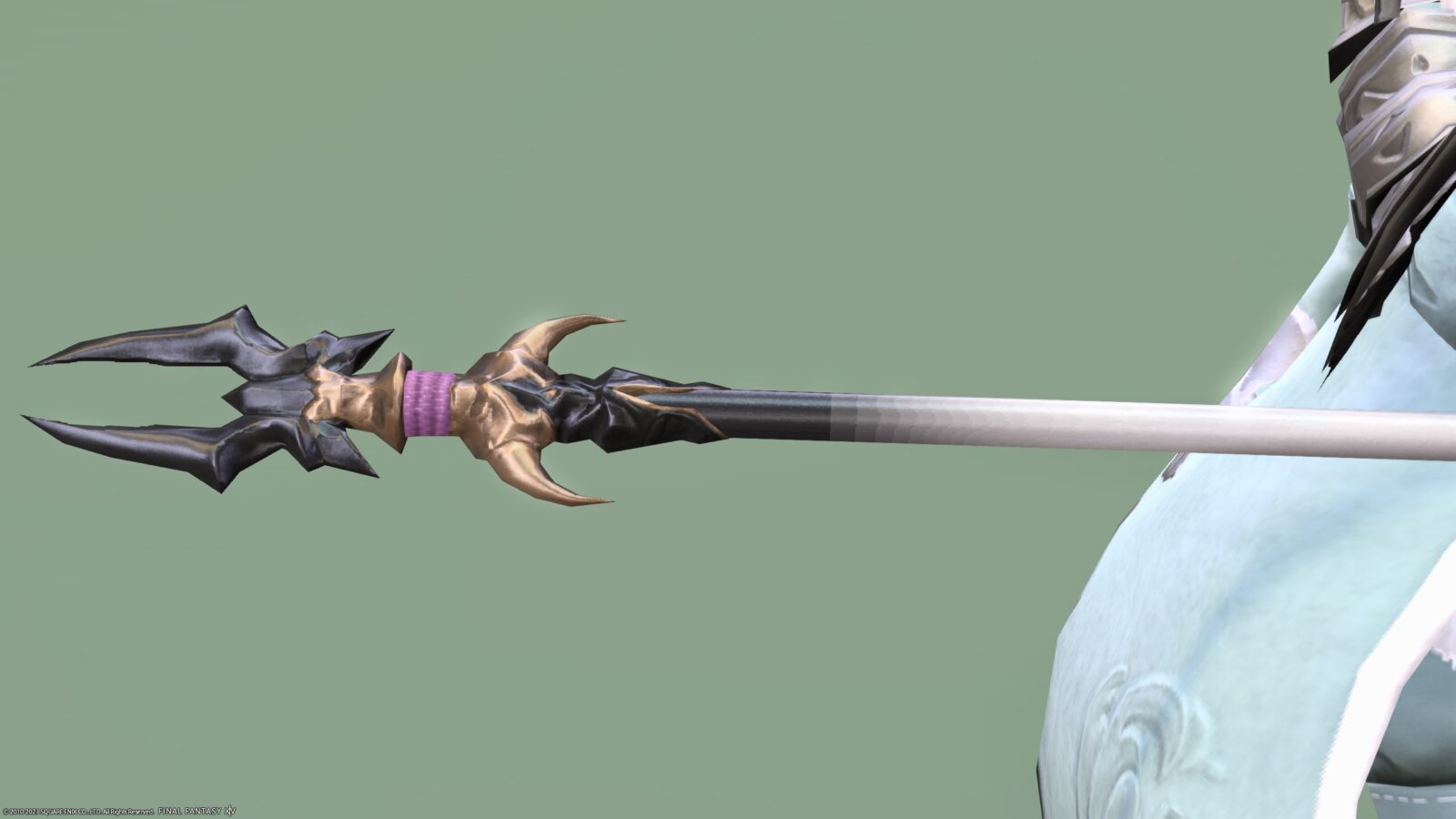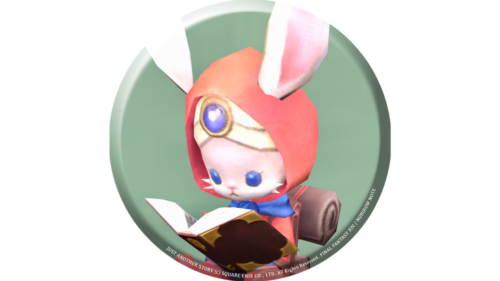 namingway
By the way, "Masakaki" is also the name of a Japanese ritual implement.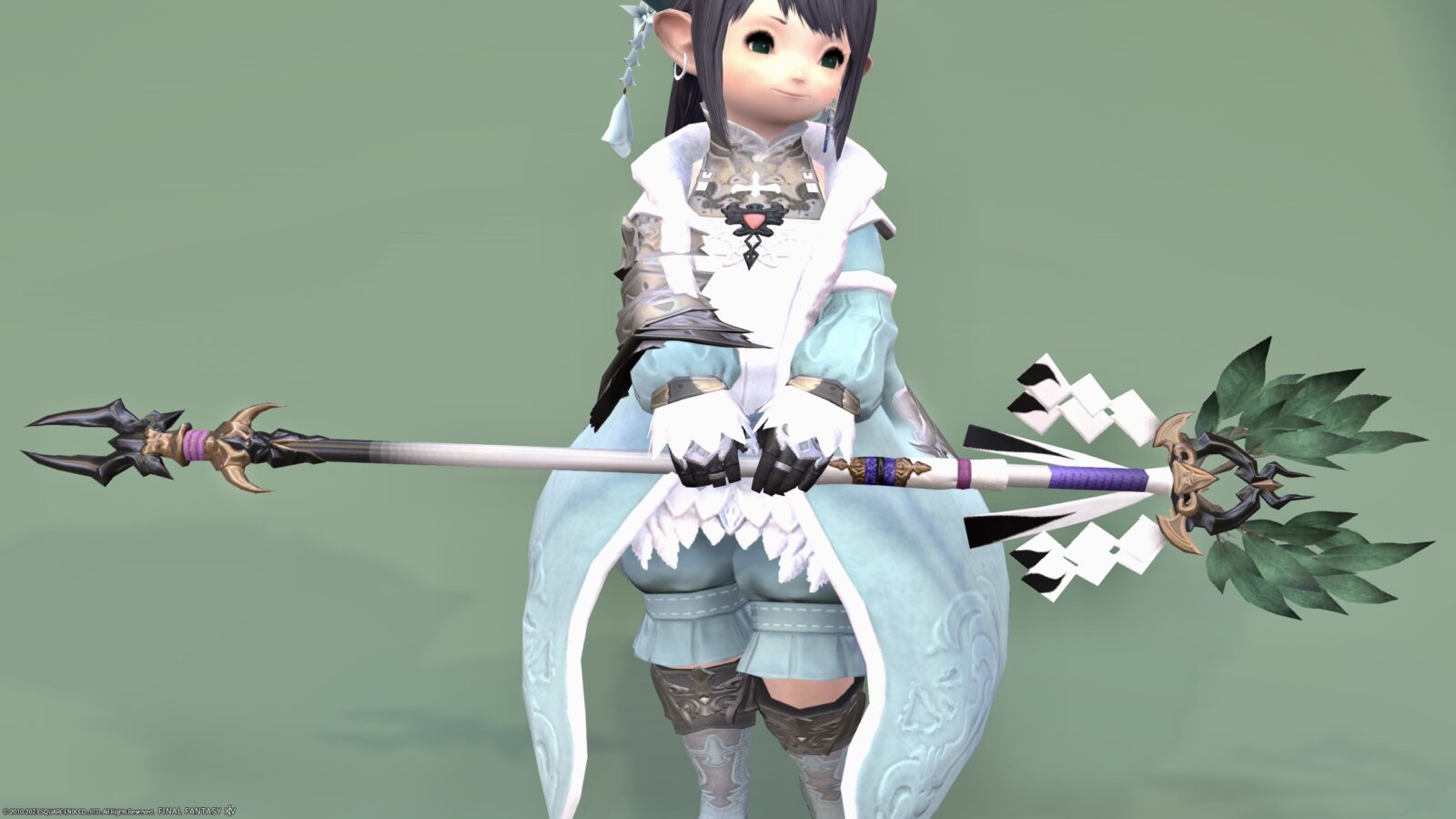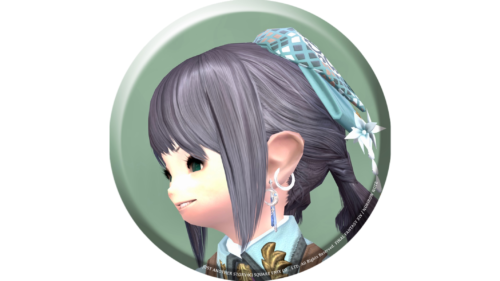 noriko
Fufu, I feel like I've become a shrine maiden, so I'm happy♪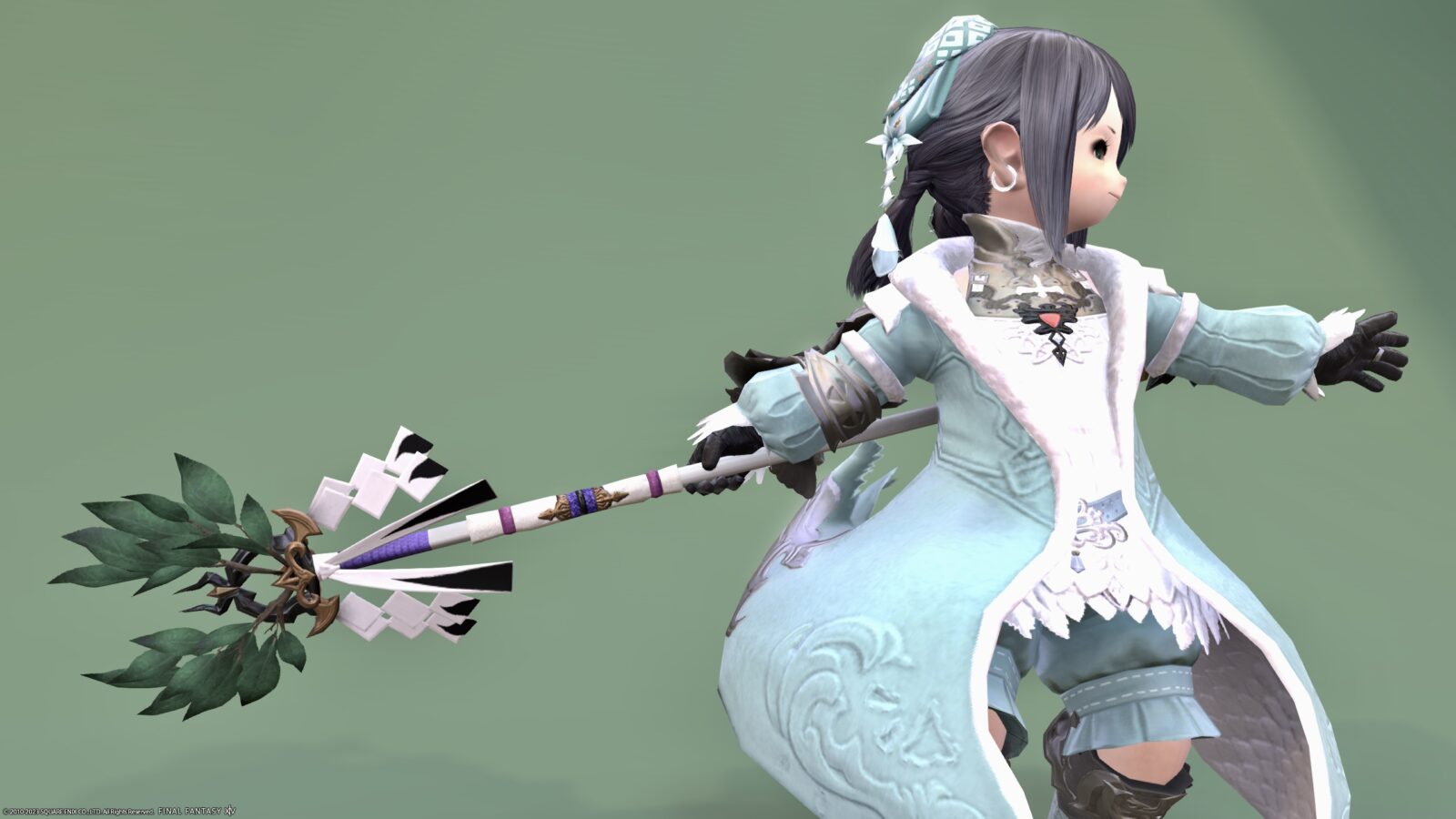 Speaking of FF shrine maiden-like, Yuna?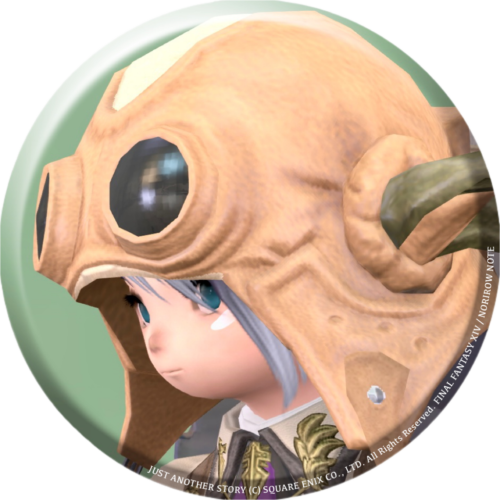 norirow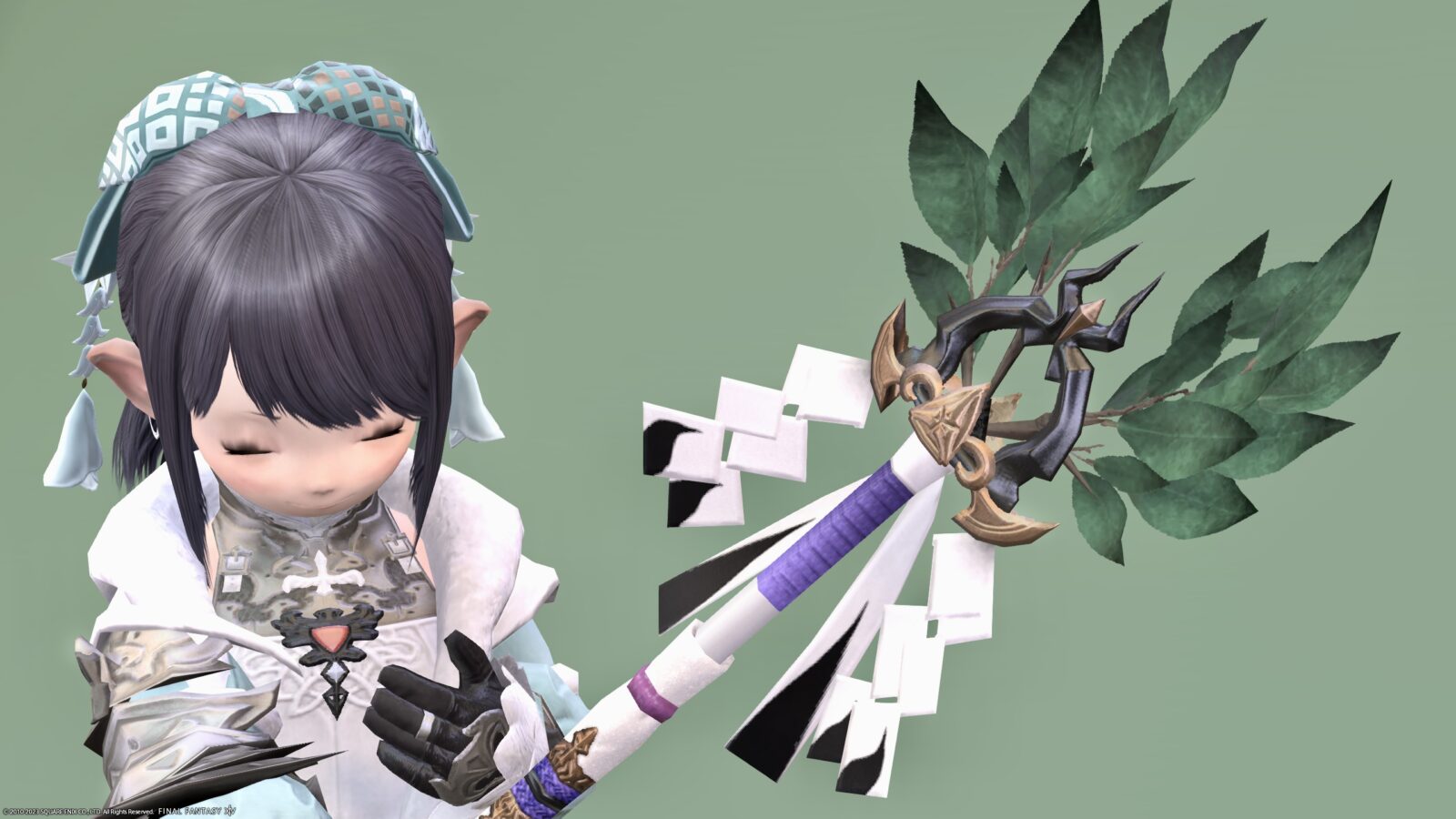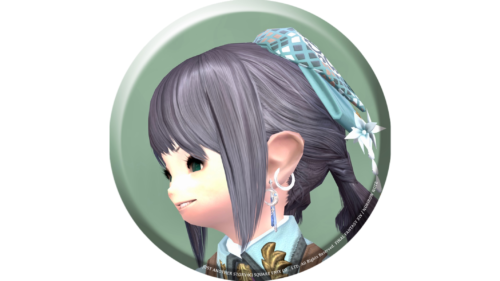 noriko
Wow! I love Yuna so I'm happy♪
Dyed pattern
Leaves and ornaments change color.
Snow White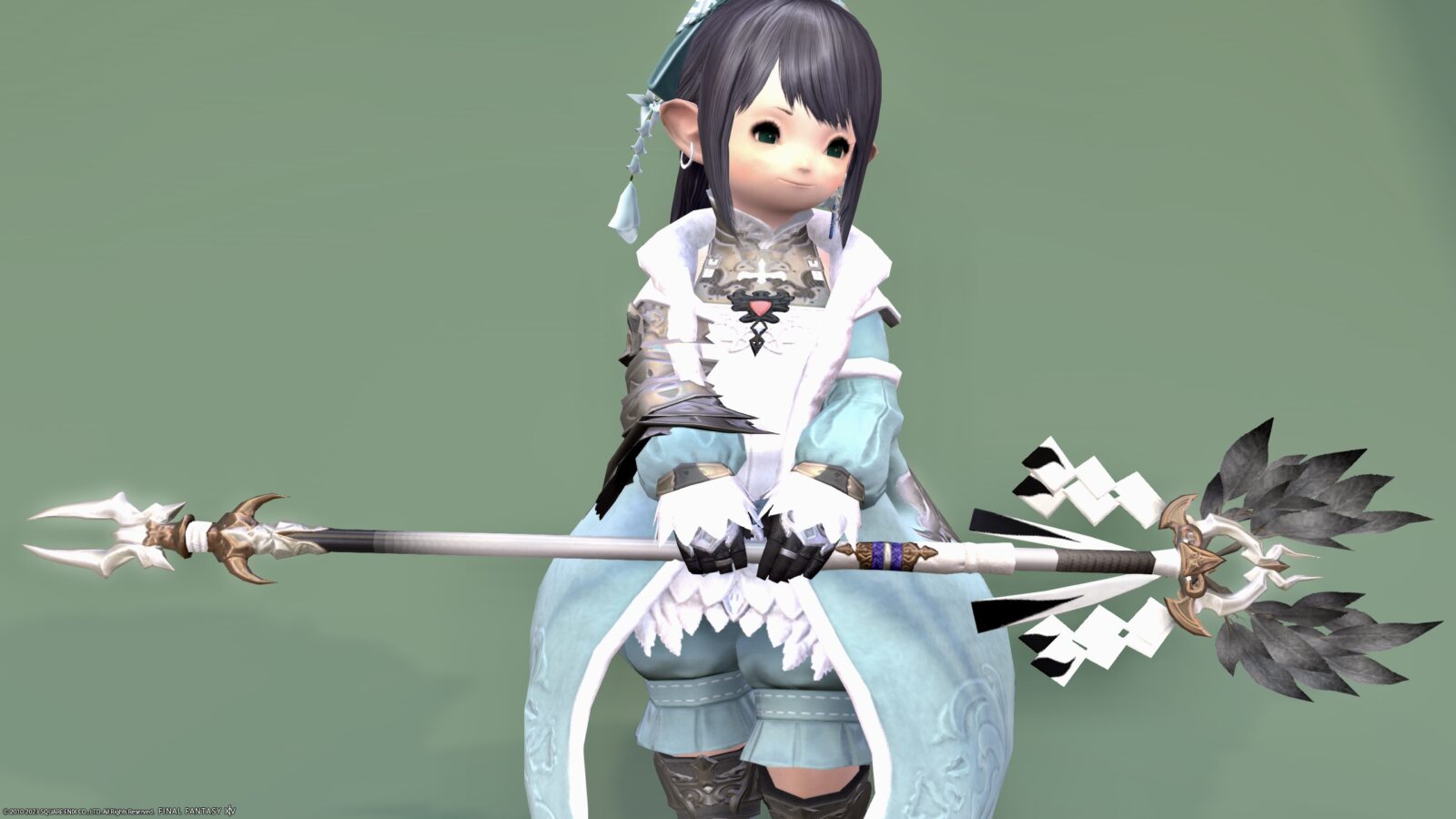 Soot Black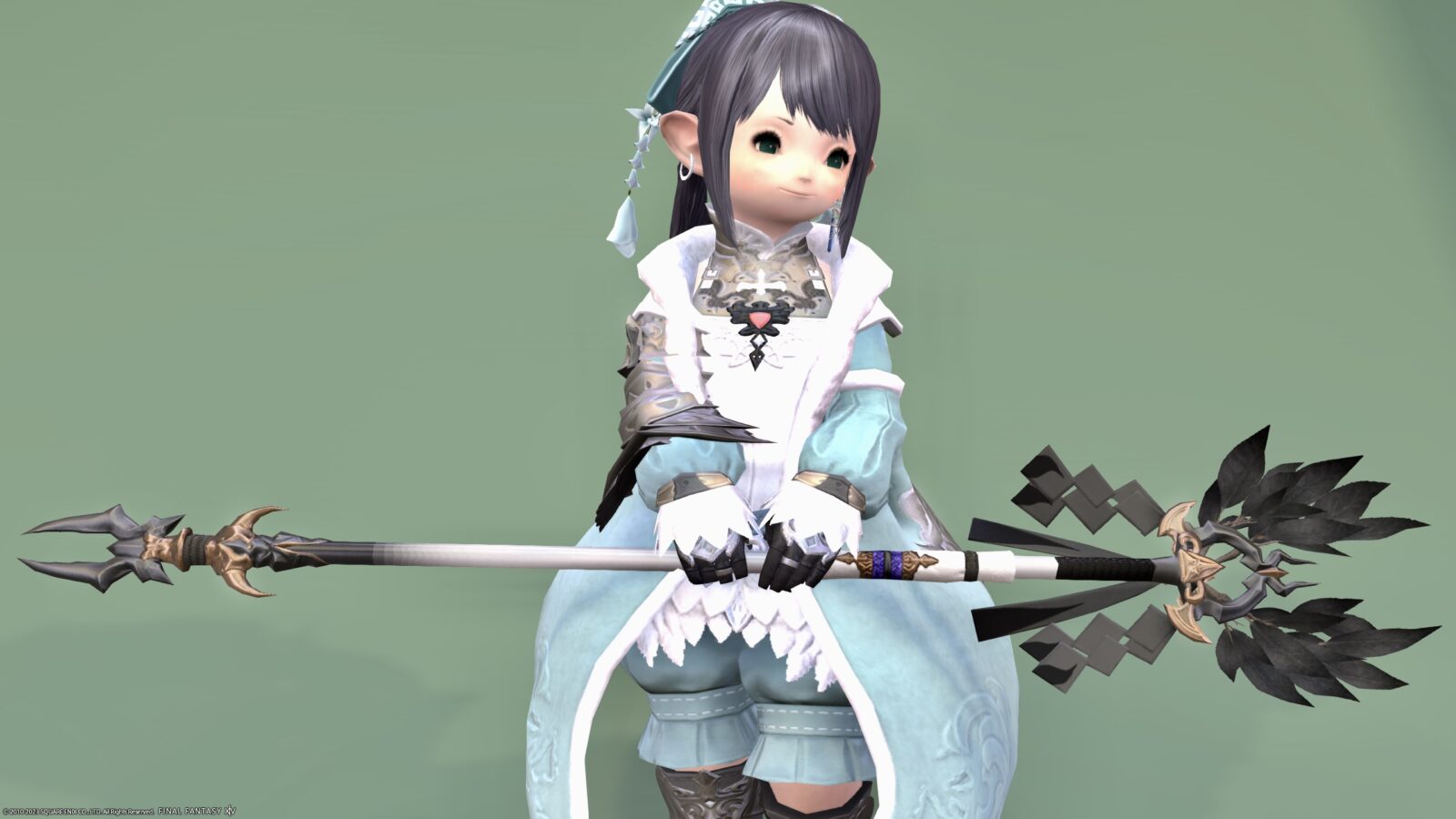 Dalamud Red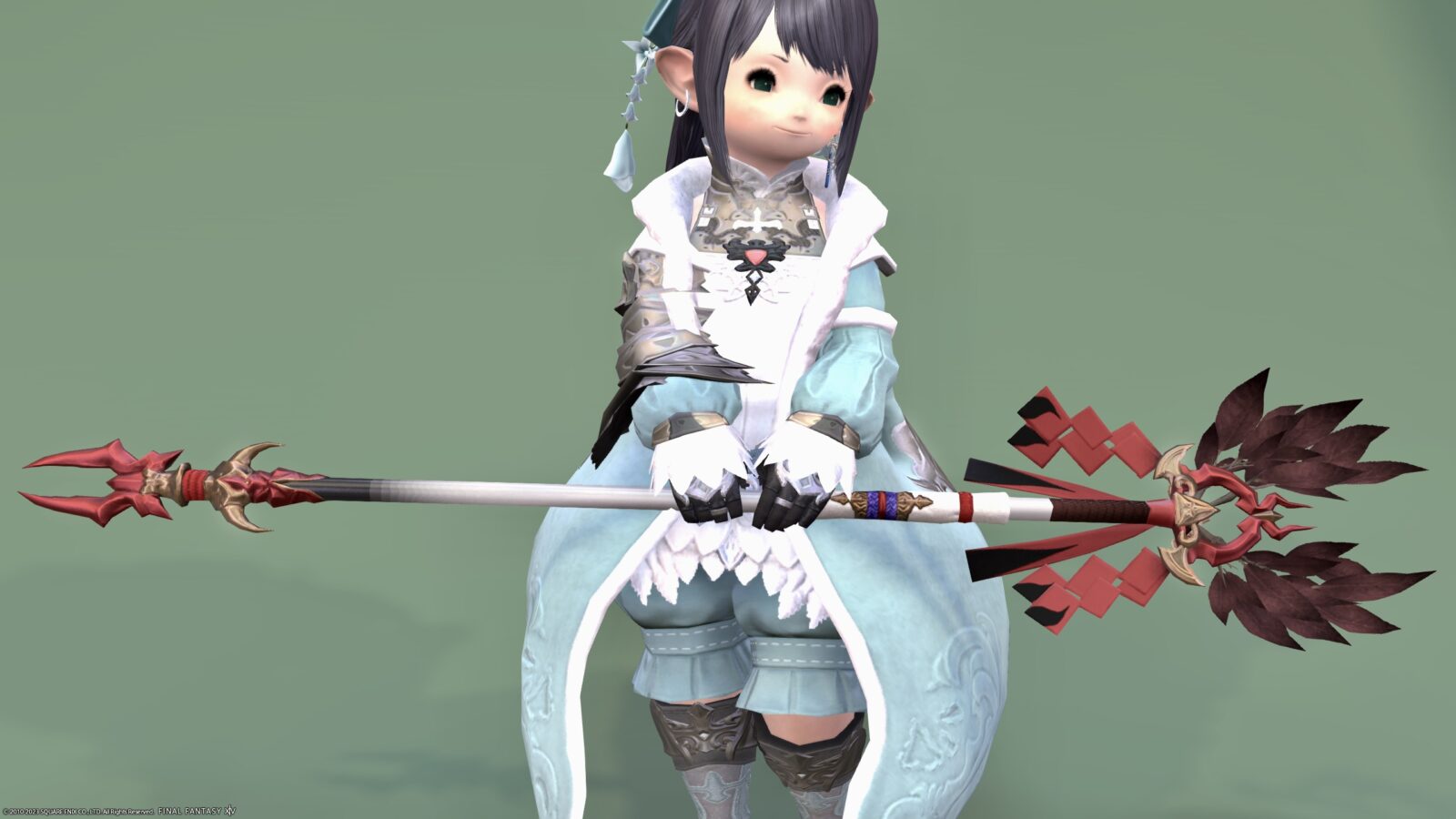 Honey Yellow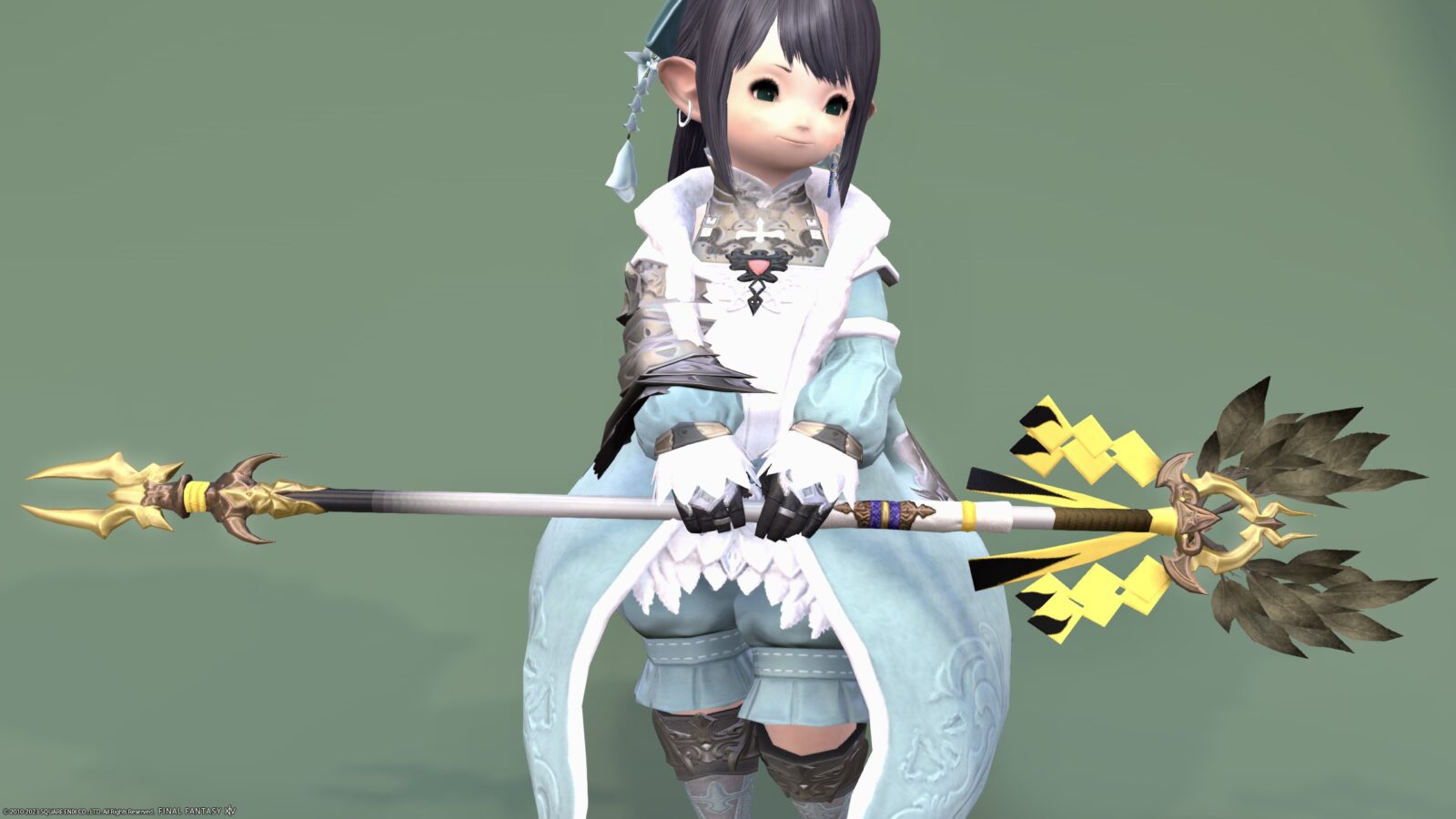 Celeste Green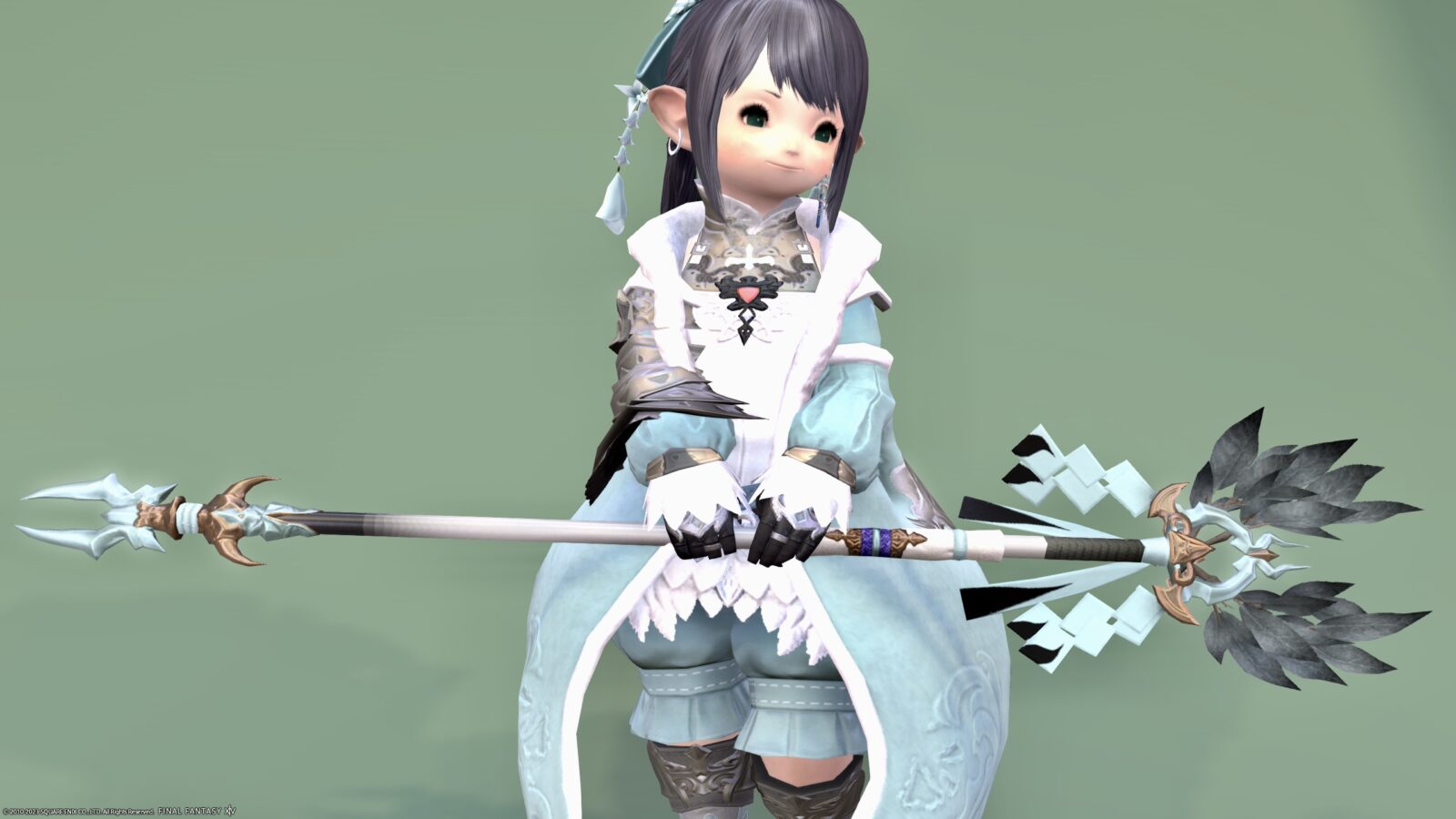 In addition, this "Masakaki Kai" can be obtained in exchange for Centurio Seal at Yolaine in Ishgard.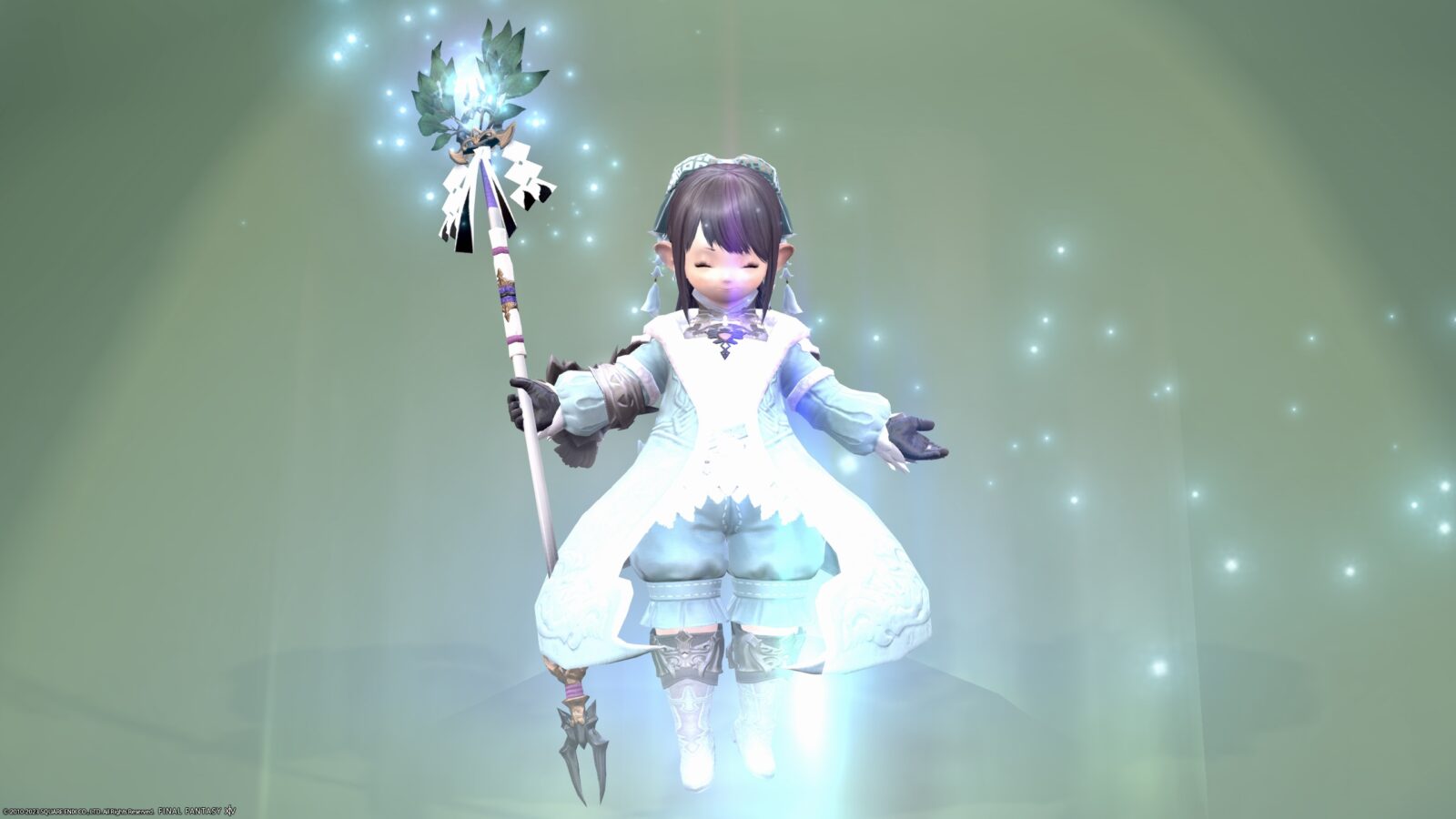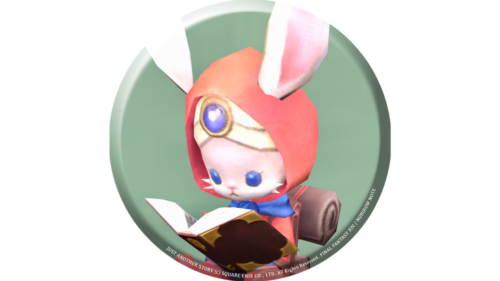 namingway
It seems that Norirow-san will be sent to another world.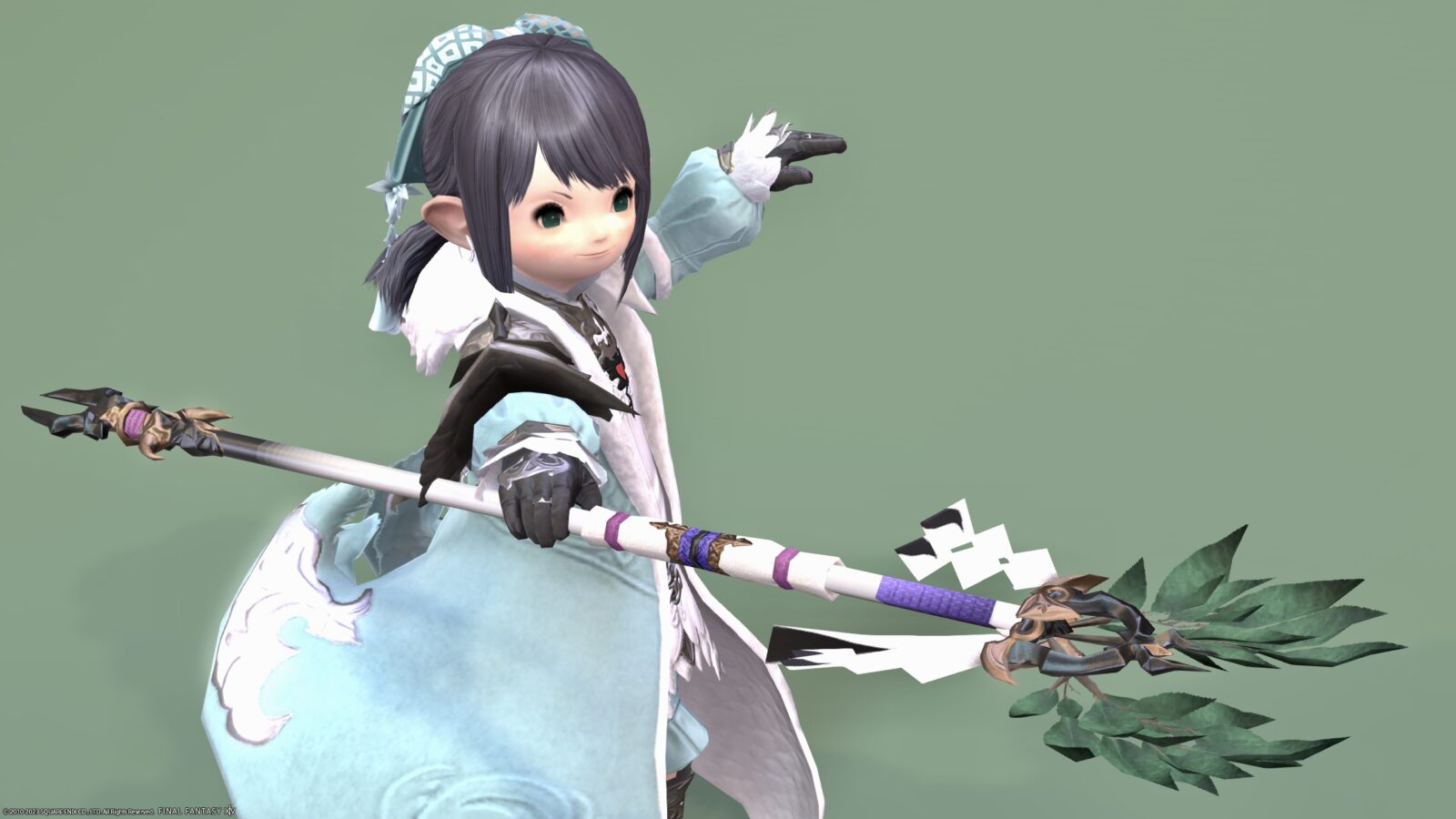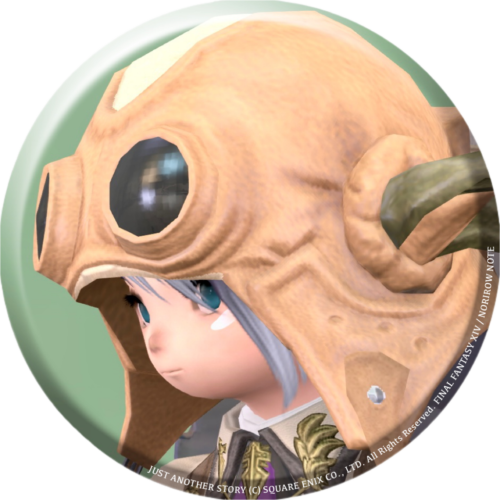 norirow
▼ I recorded a video of the movement!
So, that's it for the record of the white mage's Japanese-style wand "Masakaki Kai"!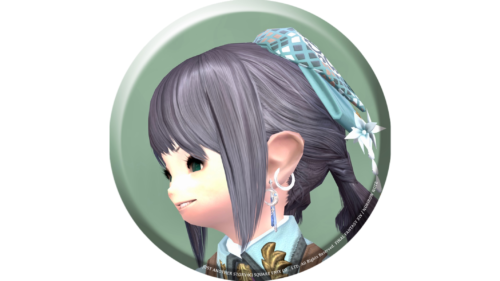 noriko
This is a wonderful treasure♪
♦♦♦
Related record