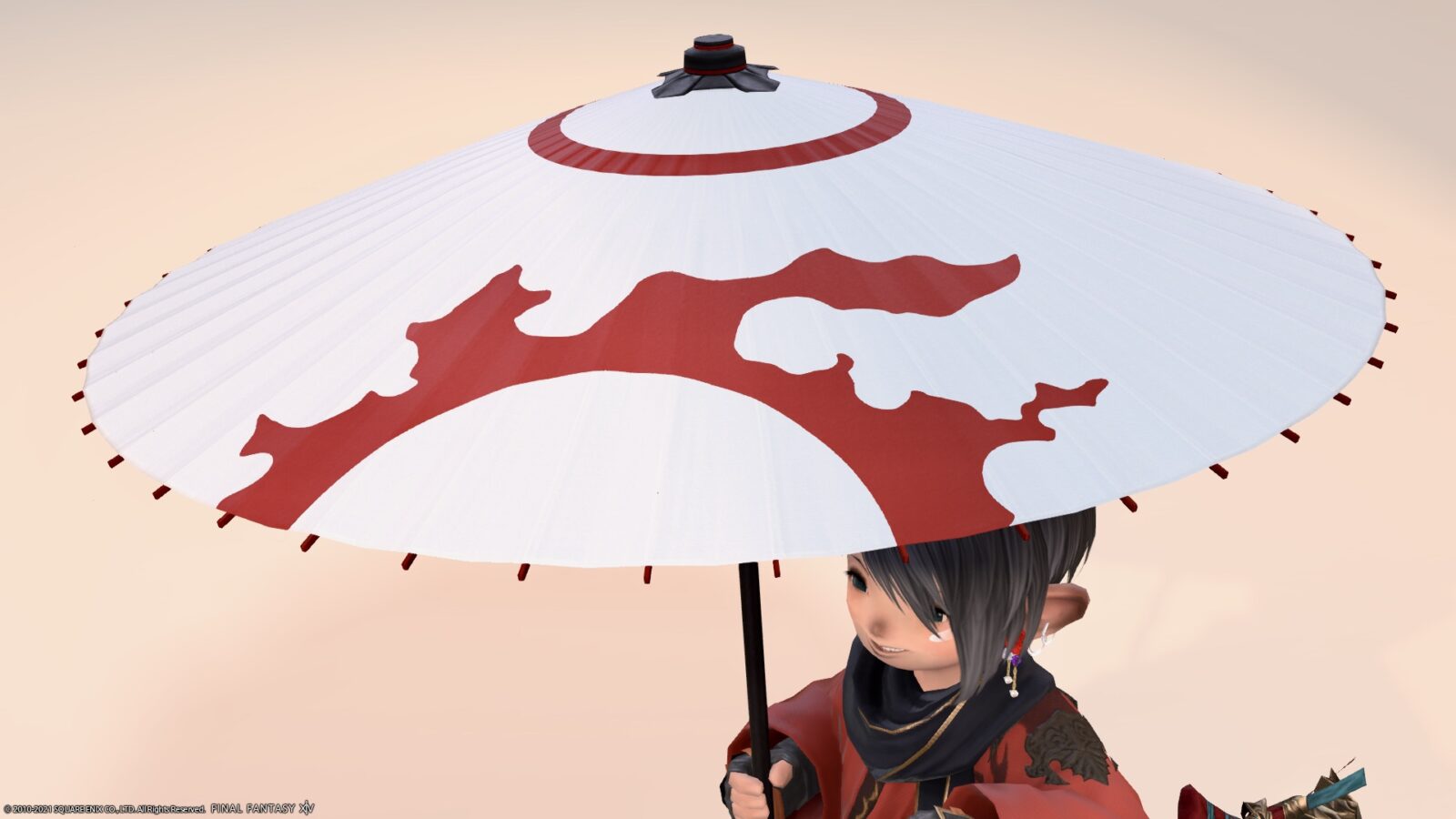 This is a record of the cute fashion accessory "Red Moon Parasol".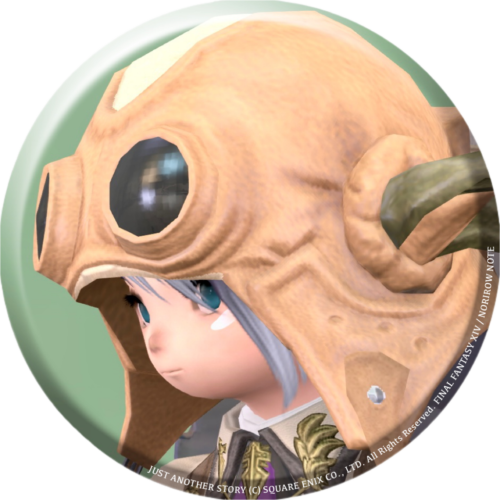 norirow
Wow, it's a fashionable Japanese-style umbrella ♪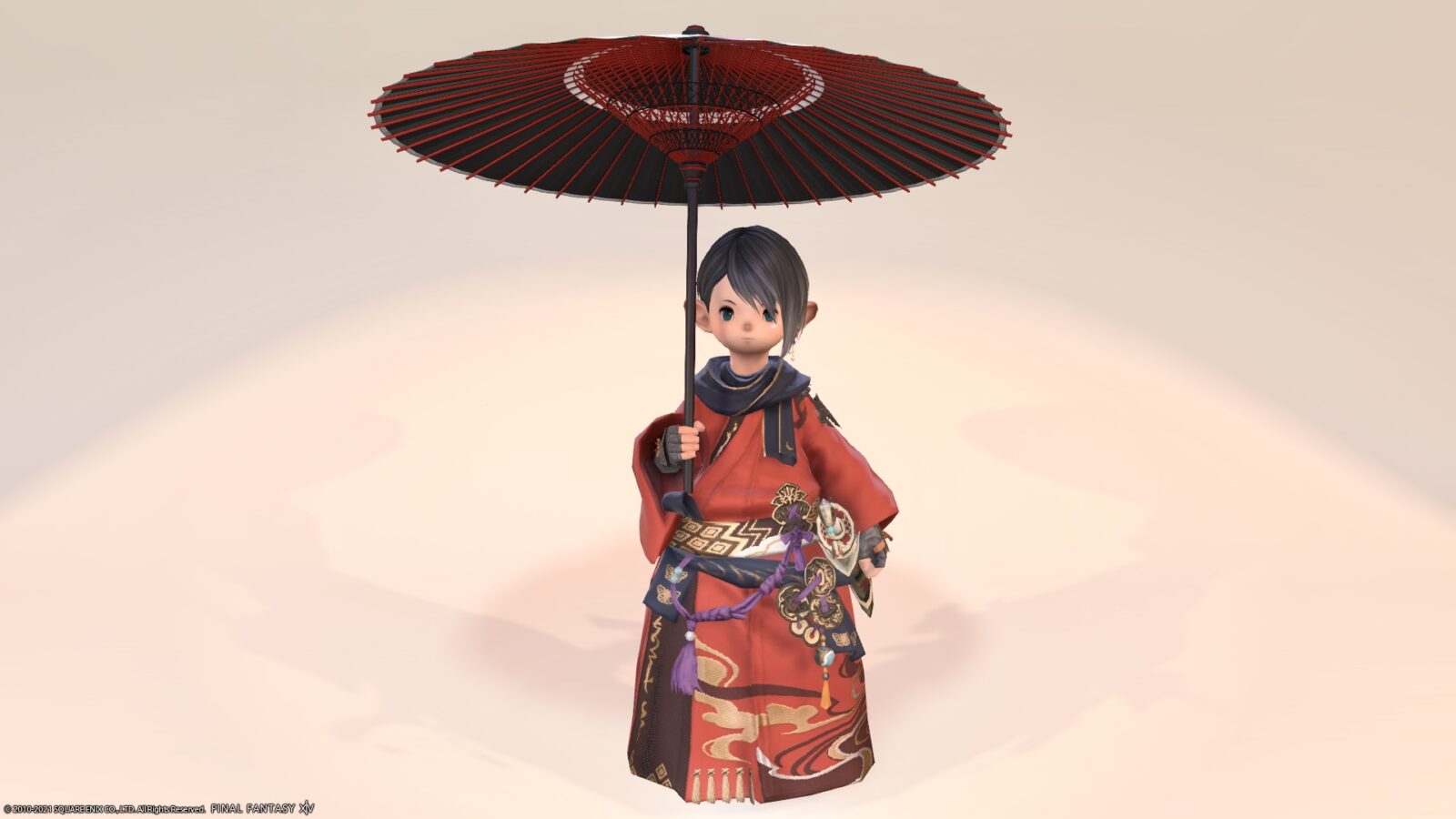 The colors and patterns are also nice with a Japanese-Western eclectic feel.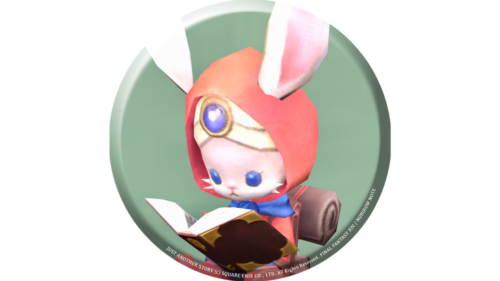 namingway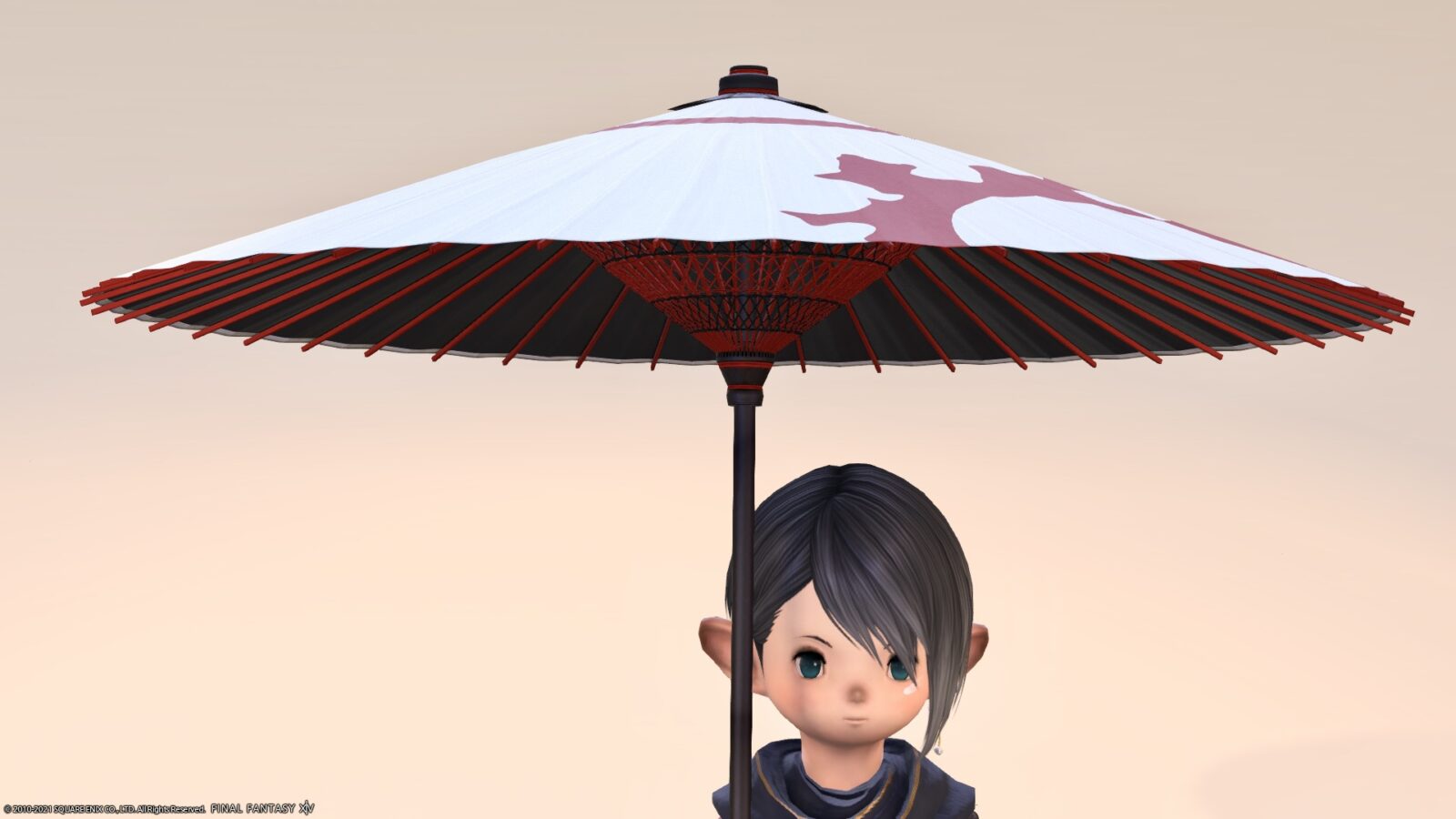 A cool umbrella with a white base and a Meteor mark.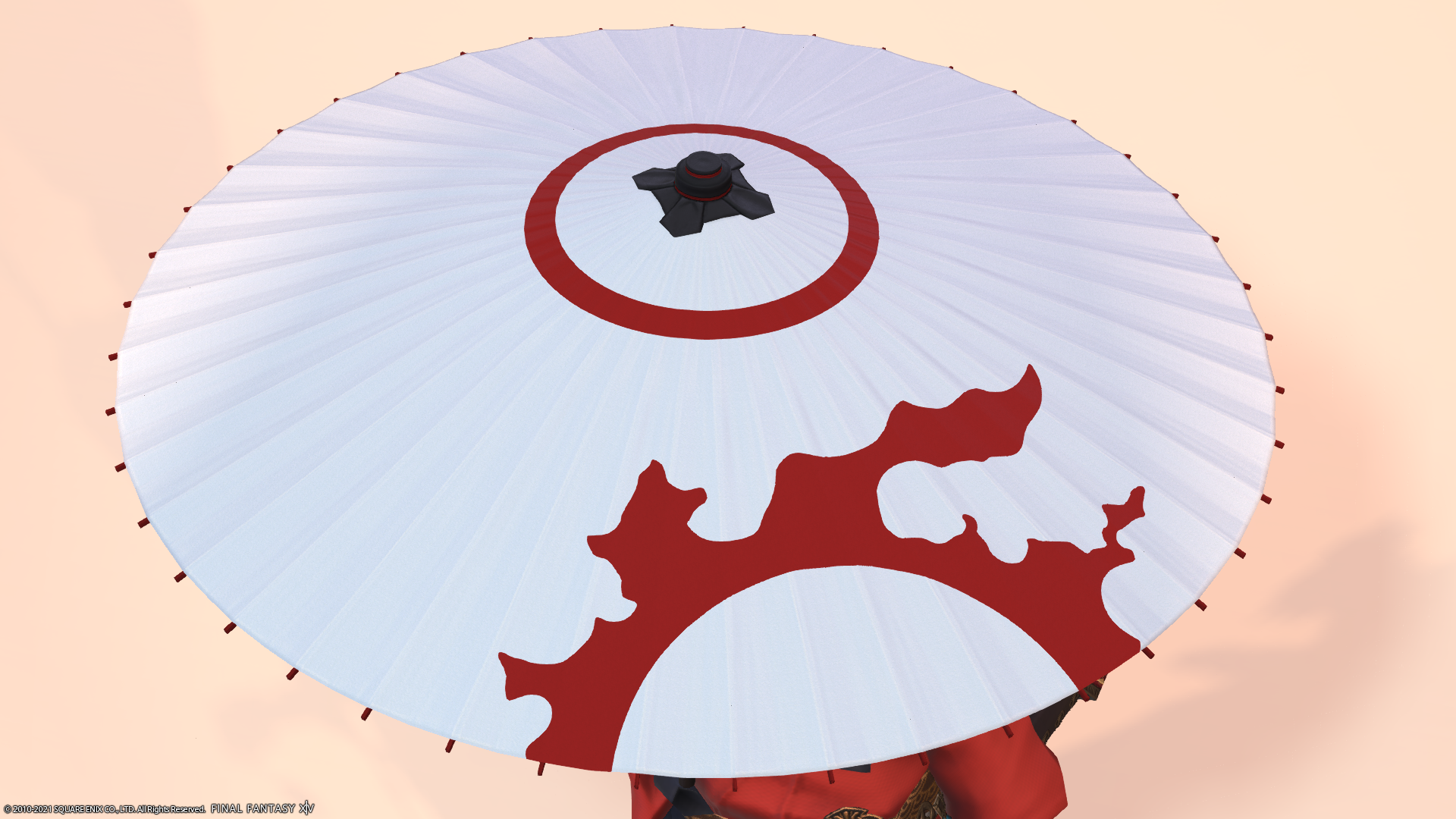 It is very fashionable that the meteor mark is drawn so that it sticks out of the umbrella.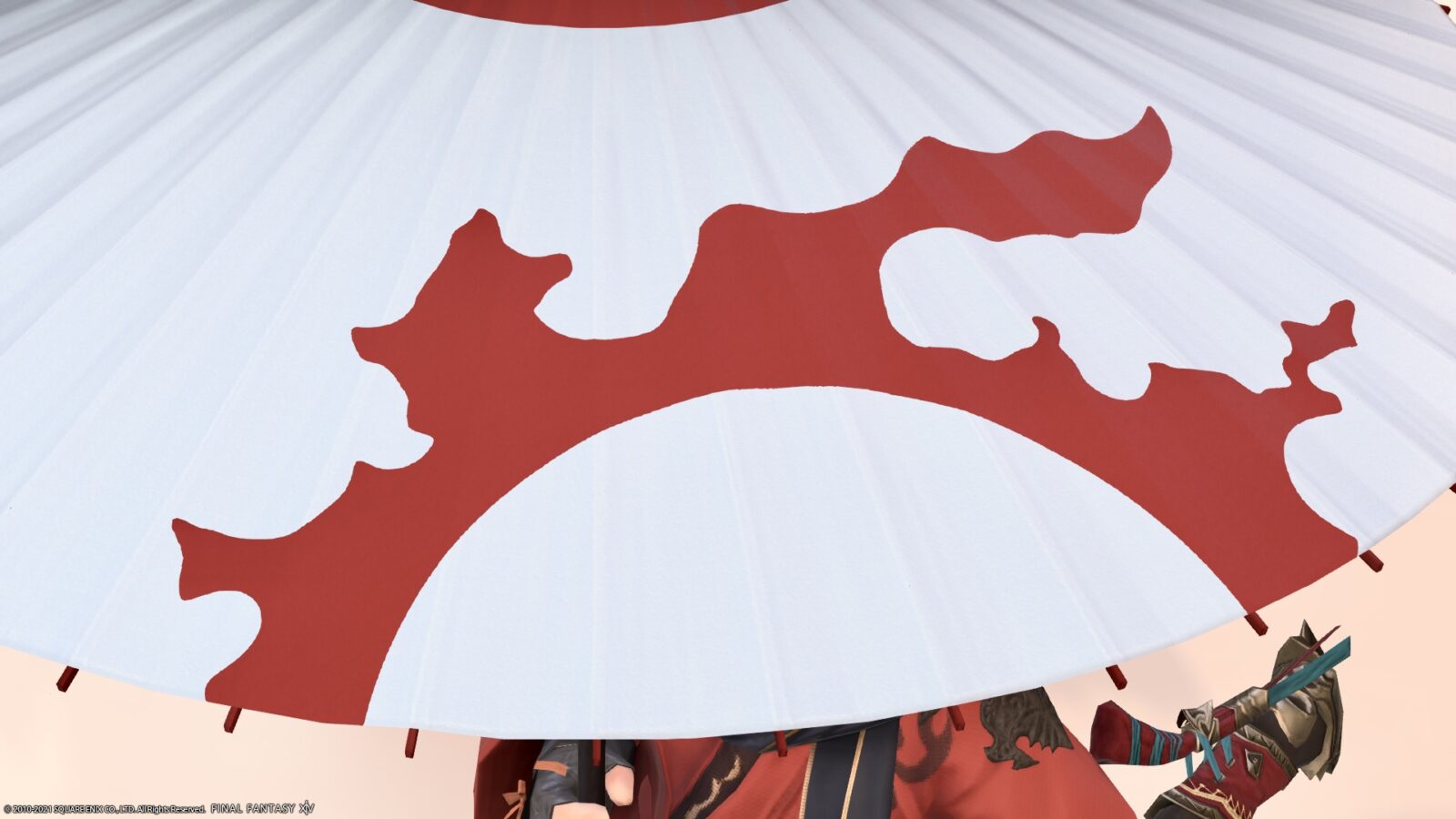 There is also a red ring in the center.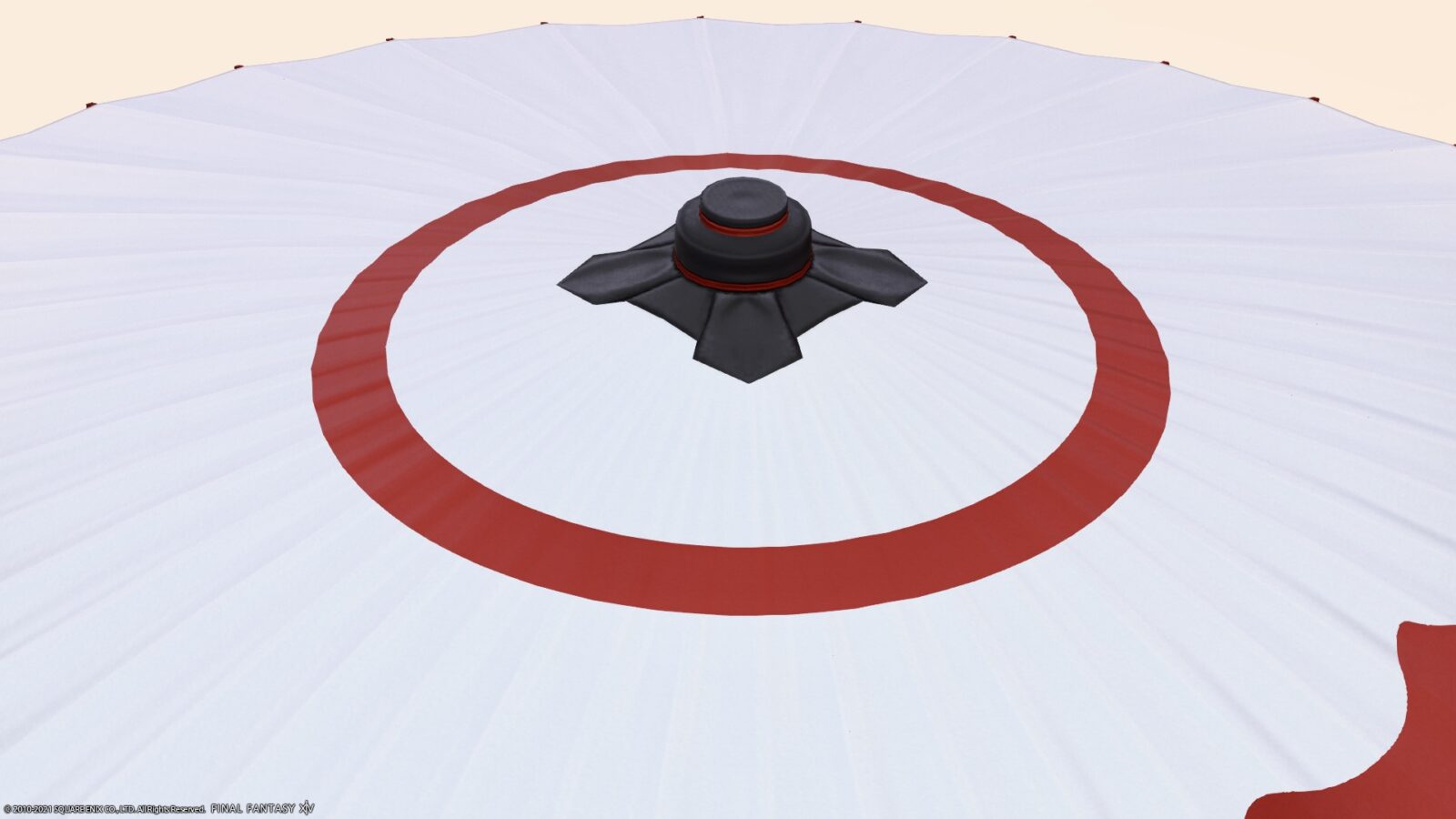 The texture of the umbrella is also very beautiful.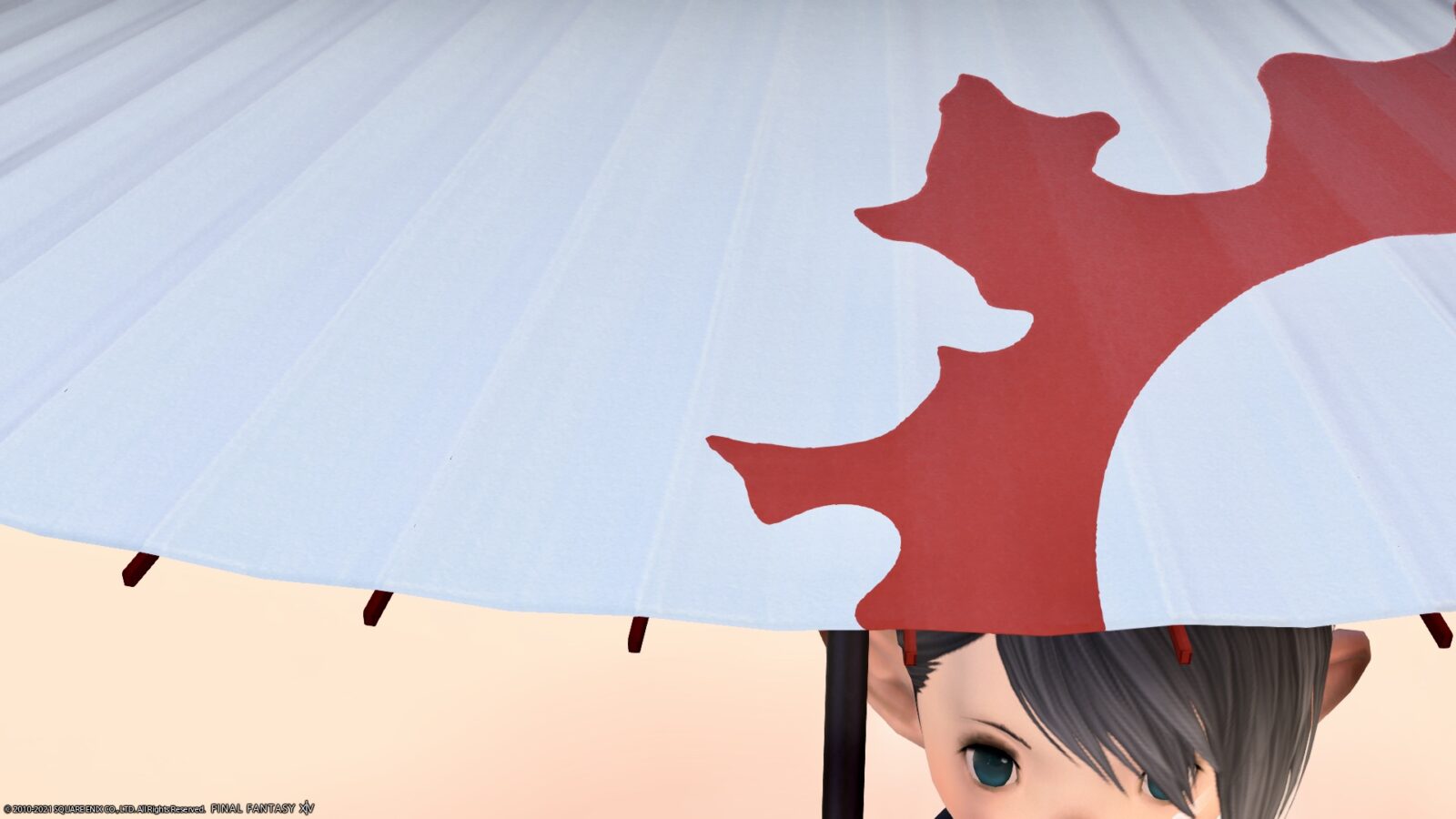 And the inside is black and the skeleton is red, which is very beautiful!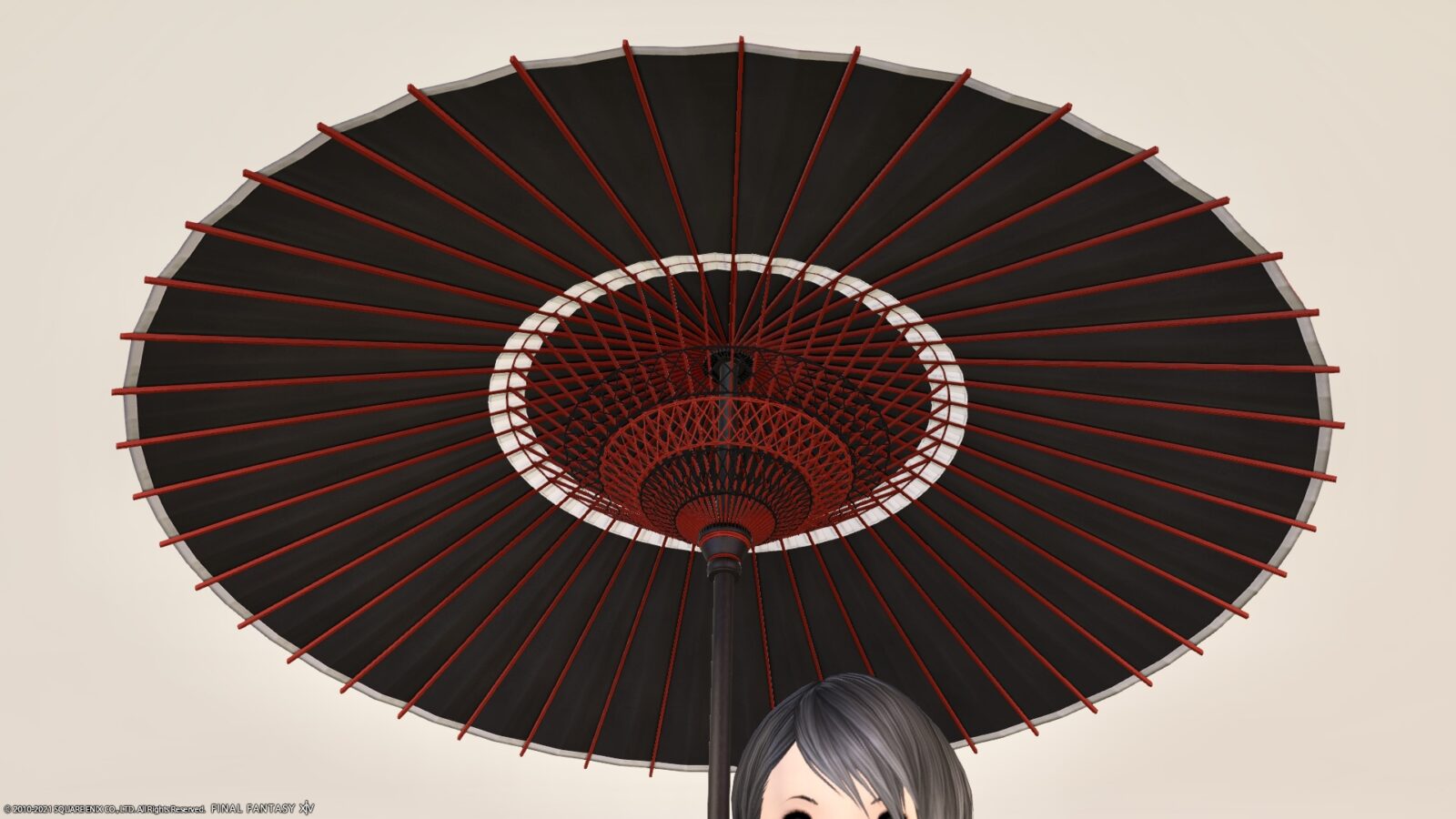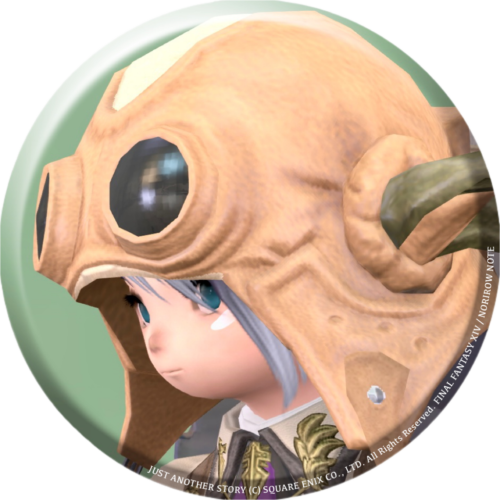 norirow
This skeleton is really artistic!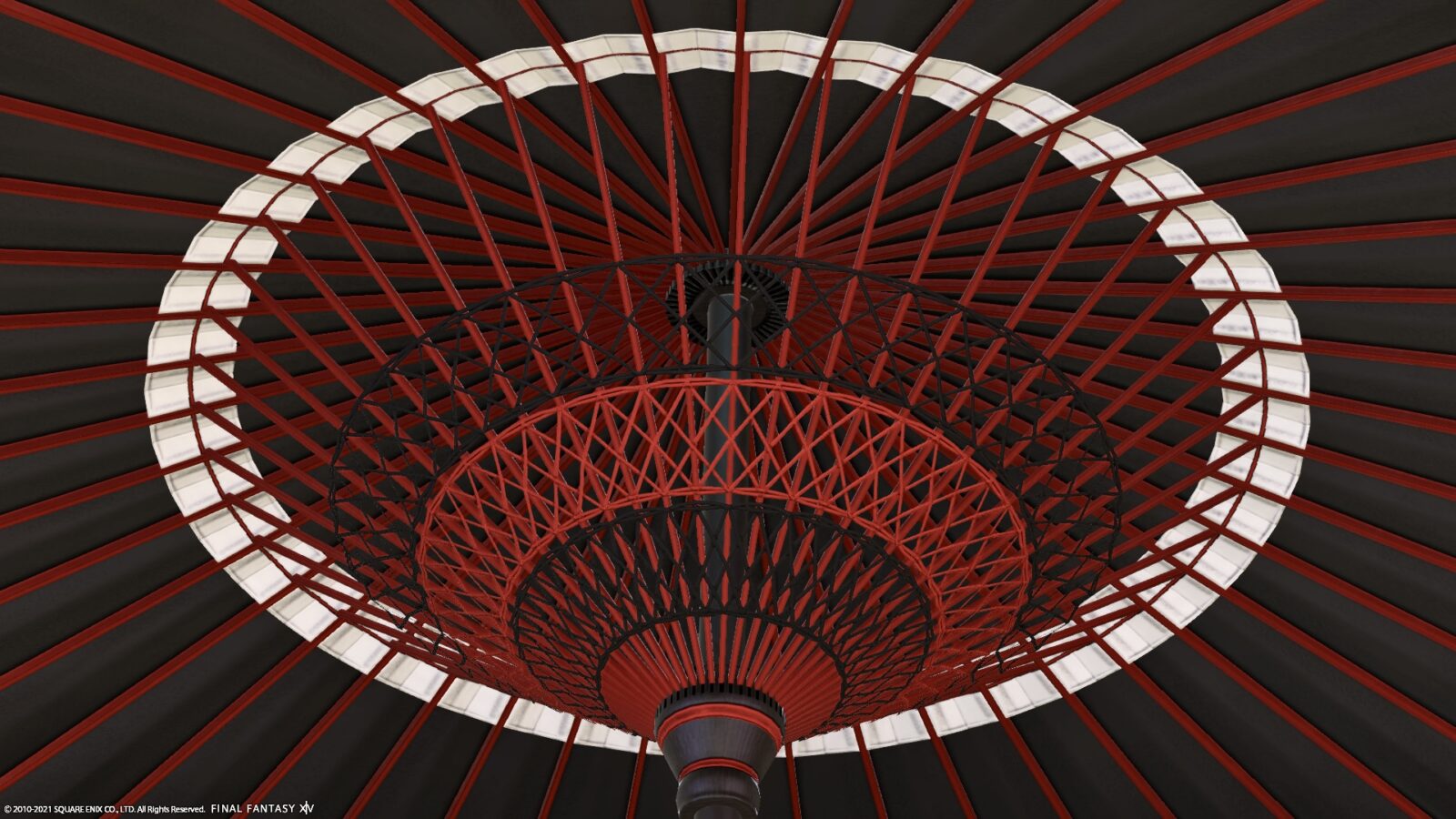 The handle is a simple black stick.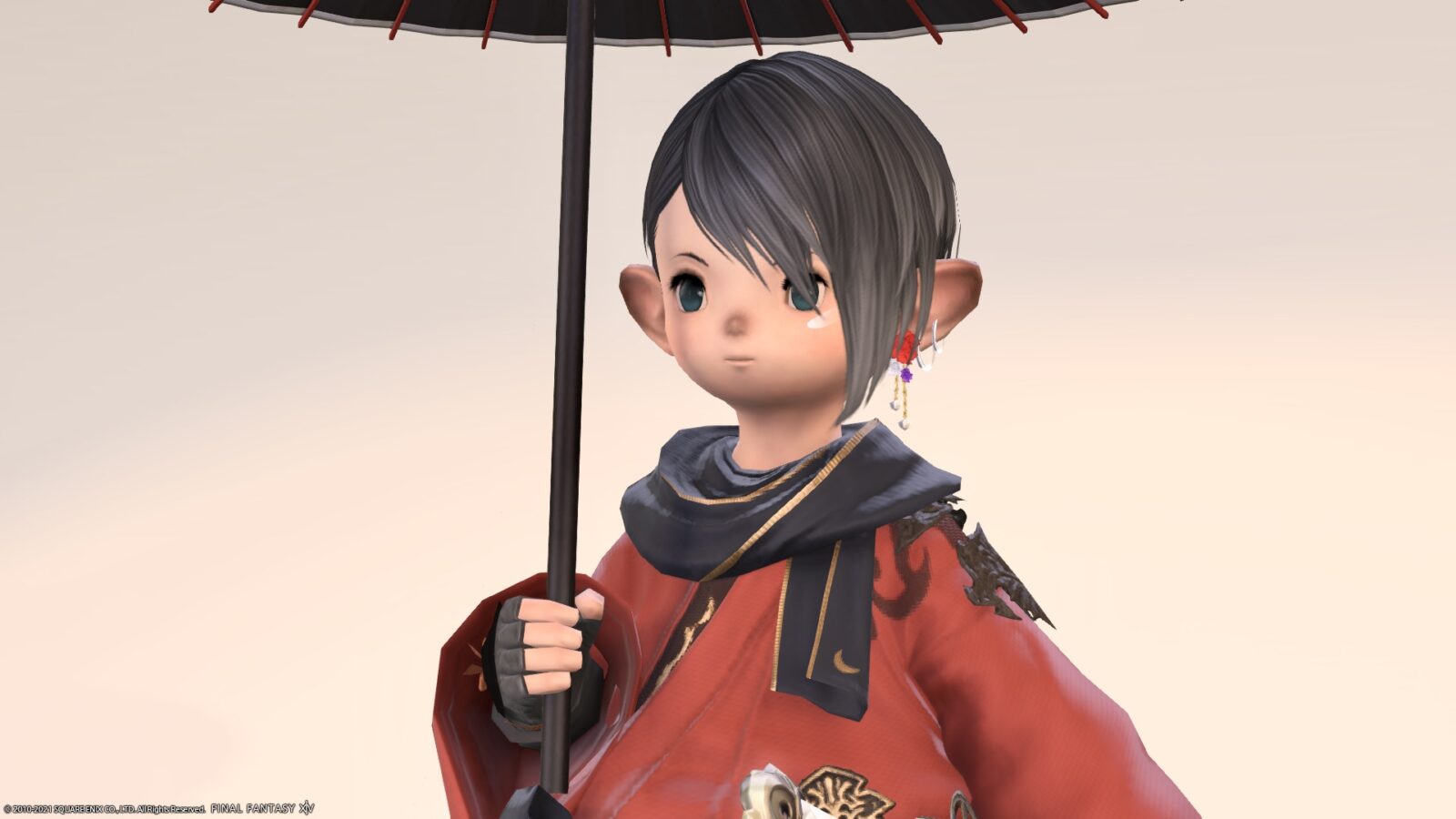 Although it is a Japanese style umbrella, it is a fashionable design that seems to be easy to match not only with kimono but also with various costumes ♪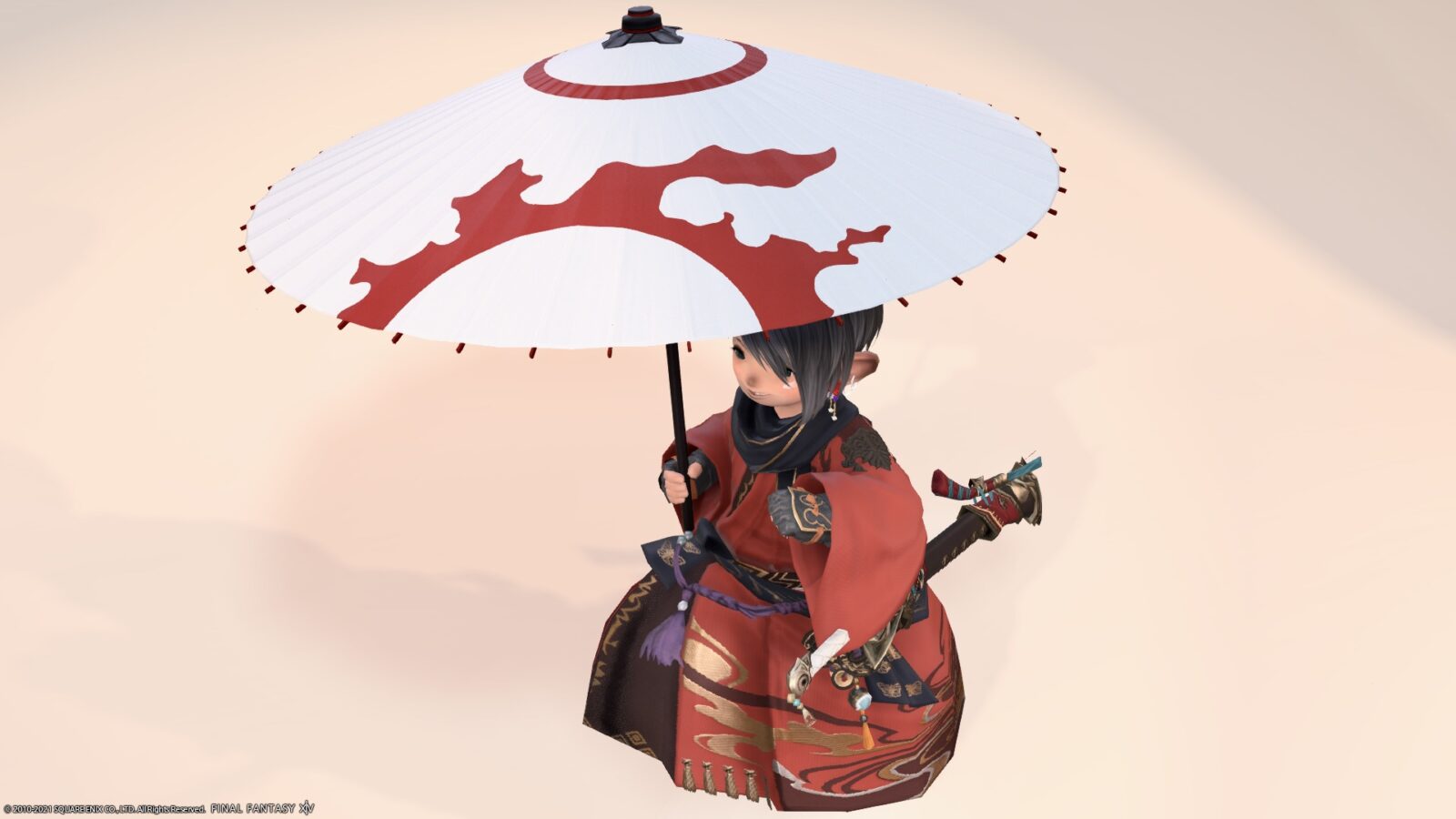 In addition, this "Red Moon Parasol" is an item that can be obtained at the Rising 2021. Now you can purchase it at the FF14 online store.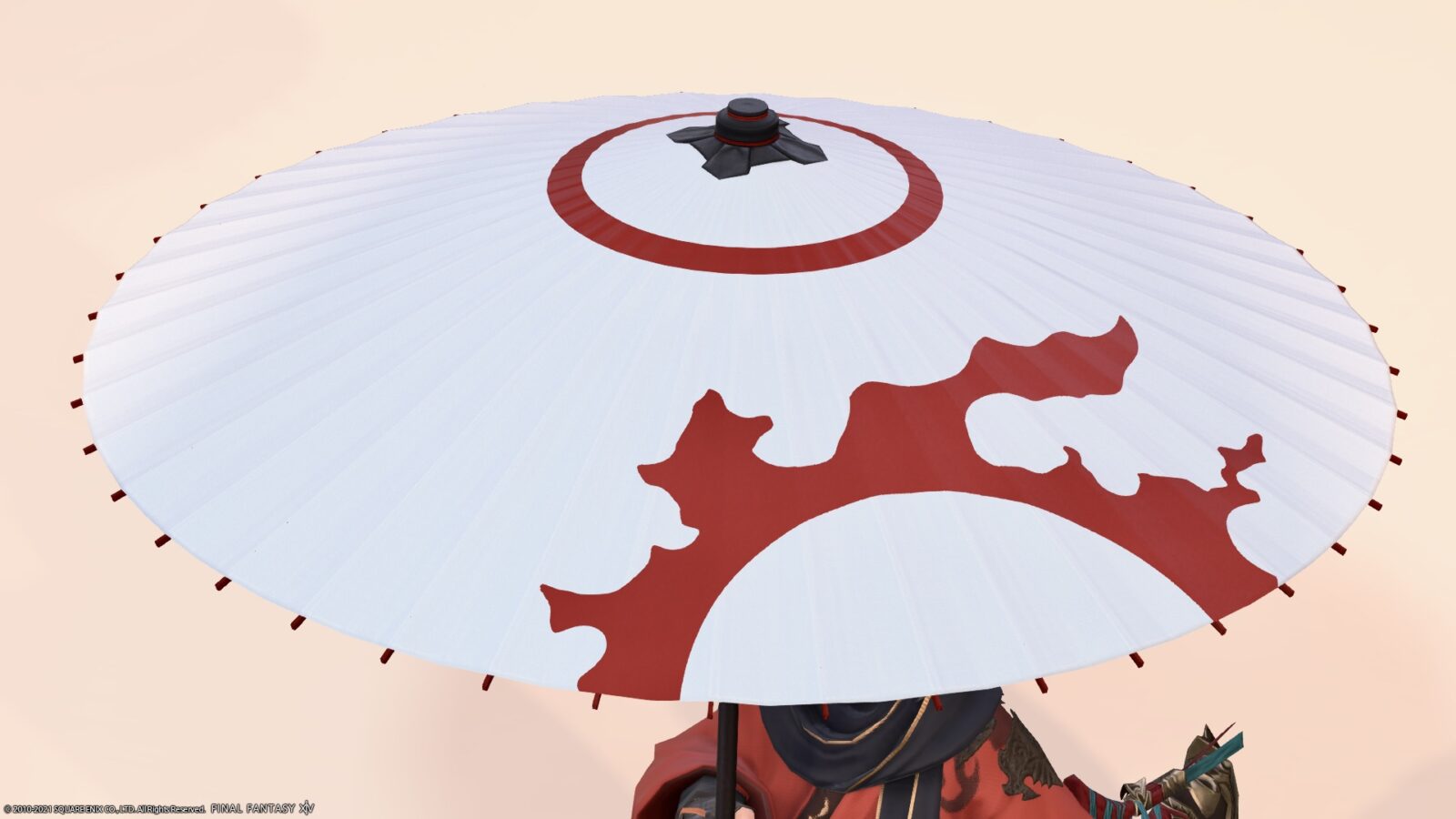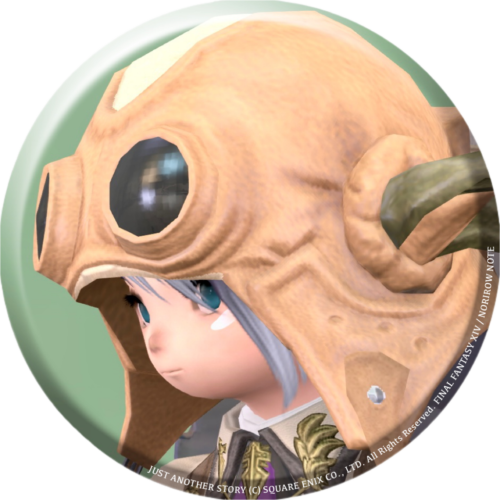 norirow
The Rising is a very moving event every year, so I'm really looking forward to it again!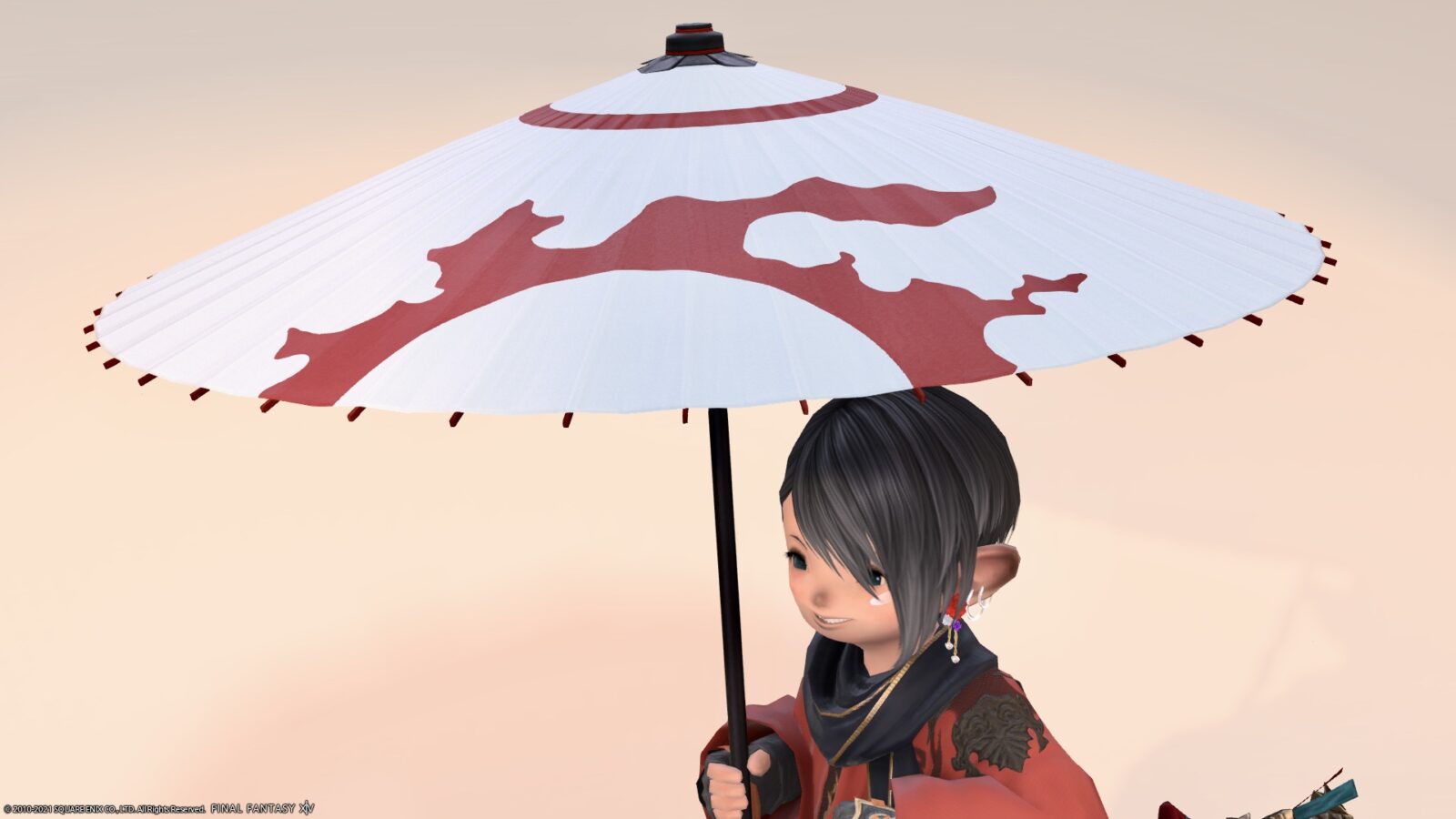 You are crying every year. lol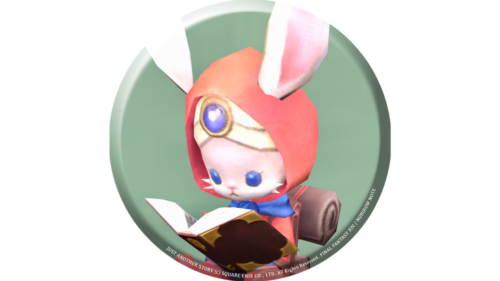 namingway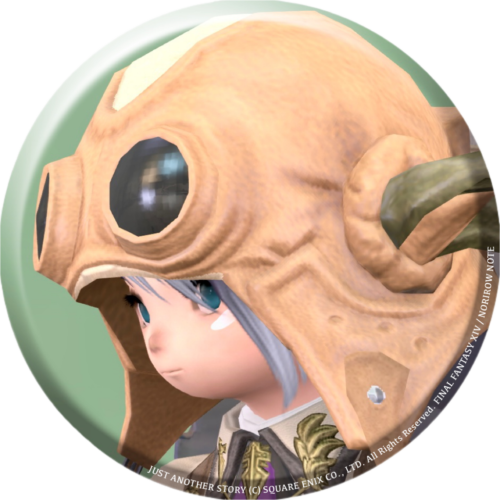 norirow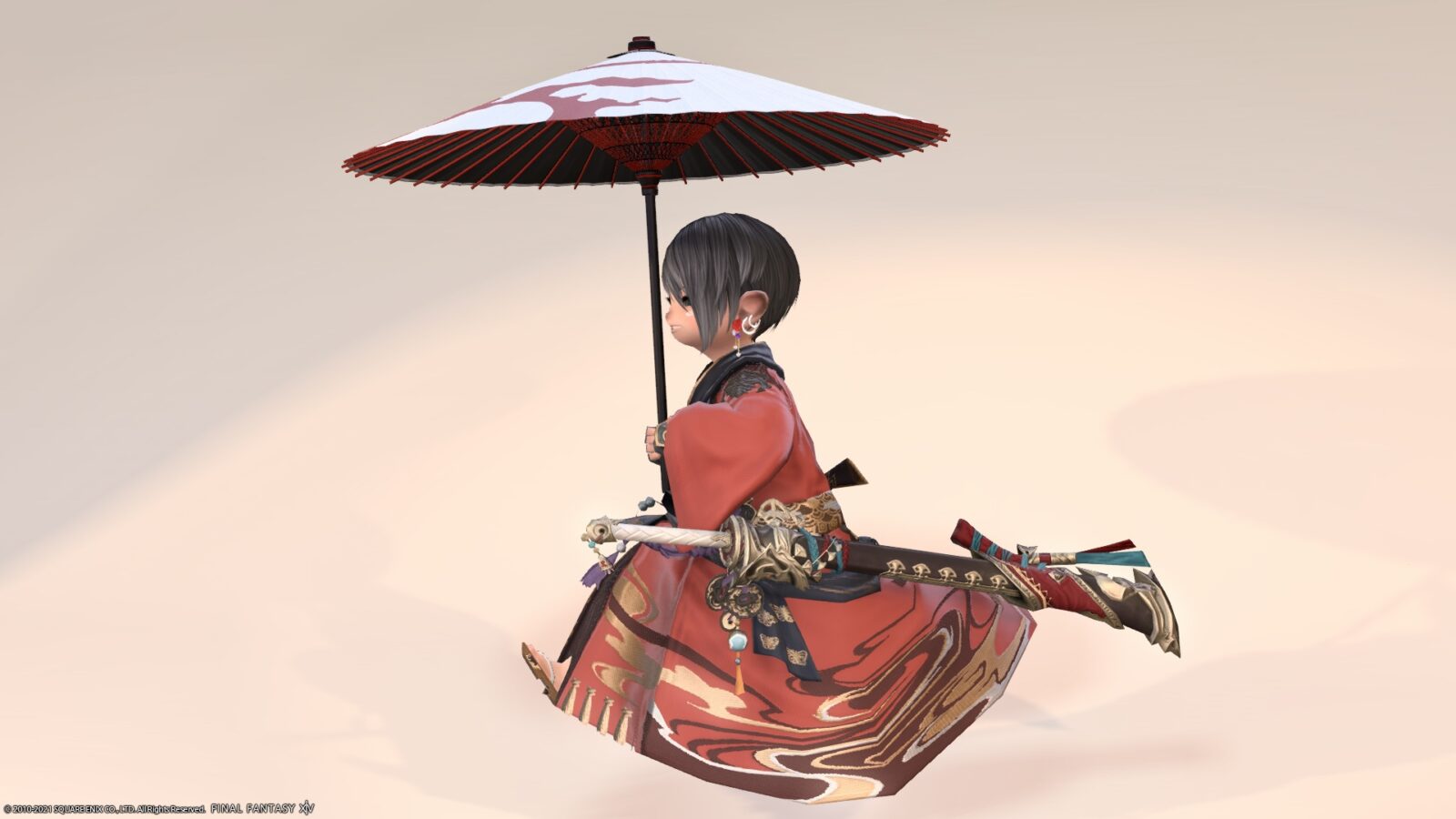 So, it was a record of the fashionable umbrella "Red Moon Parasol" of the Rising 2021.
▼ It may not be useful for you, but I took a video for the time being! (smile)
Related records