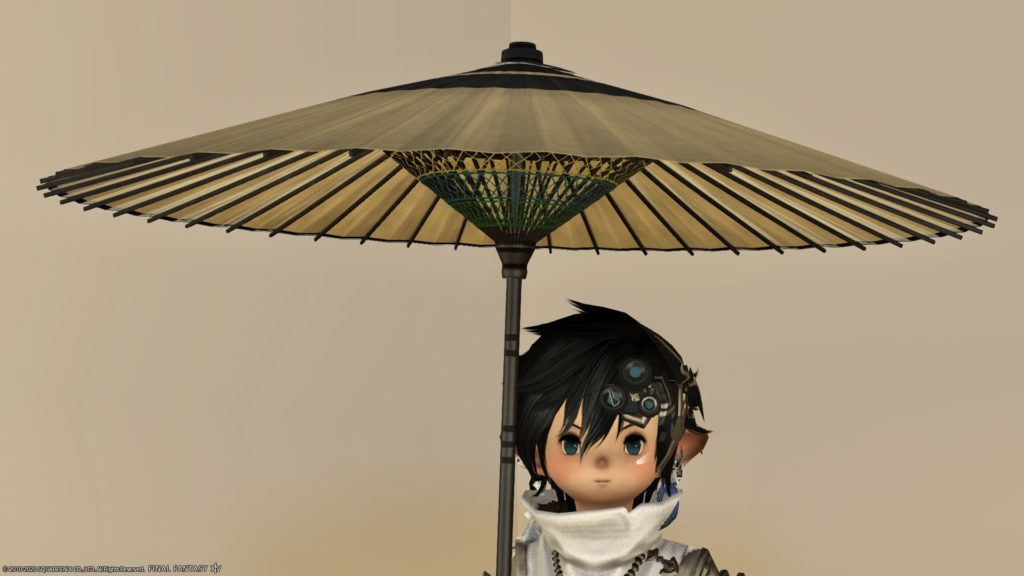 This is the "Gold Paper Parasol" that was newly introduced in Patch 5.3.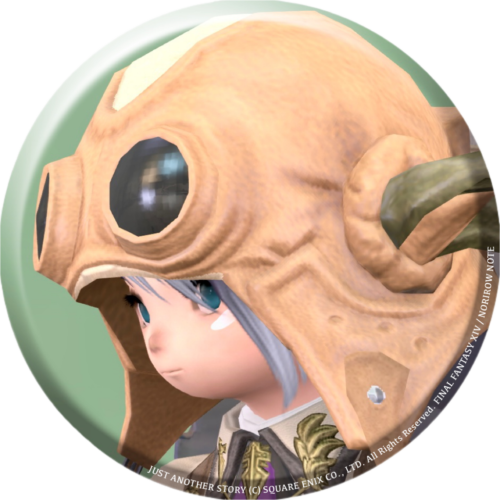 norirow
A Japanese style umbrella is a versatile design that suits Western clothing.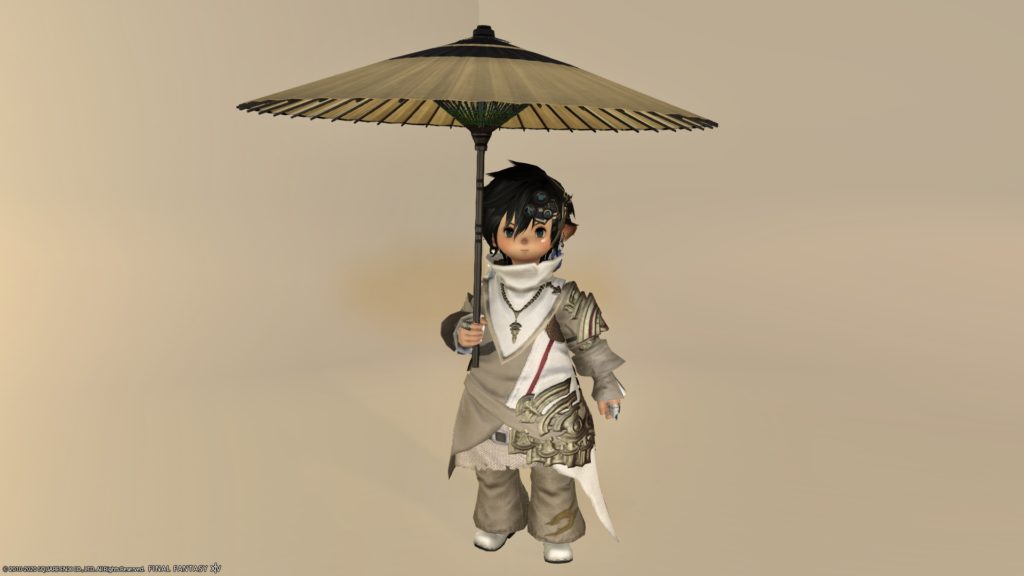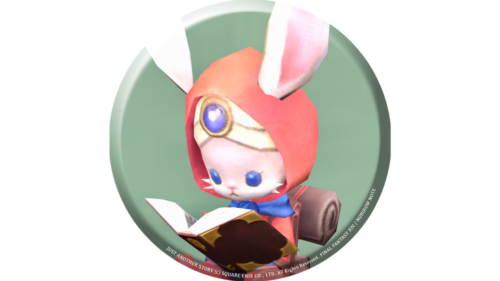 namingway
This is a simple design and it looks like this when viewed from above.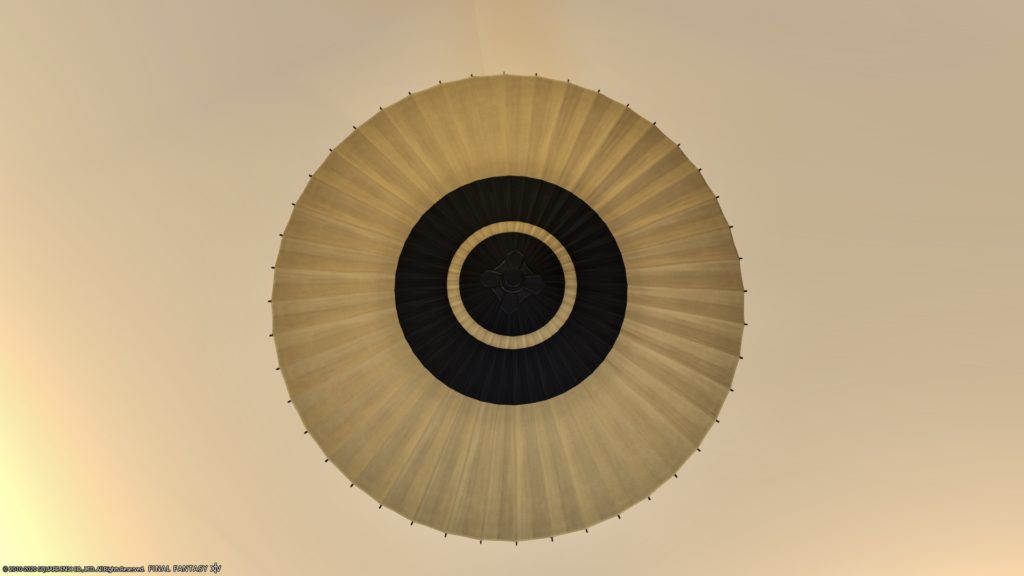 Since it is a Japanese style umbrella, it has a lot of bones.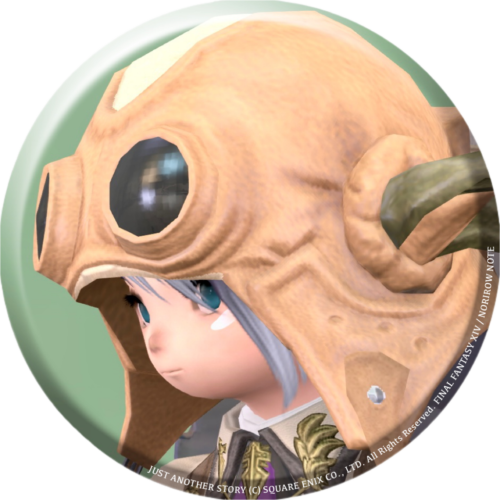 norirow
Look at this beautiful composition !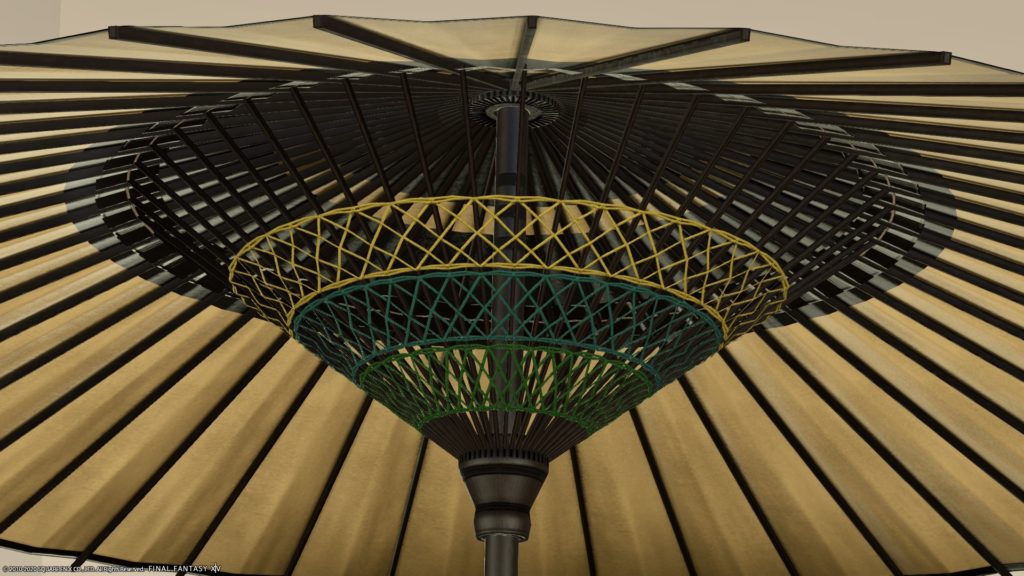 Certainly this is an artistic framework.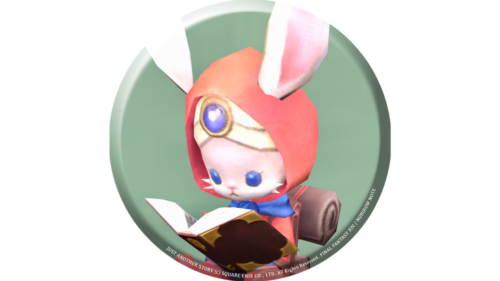 namingway
Of course, it is perfect for kimono.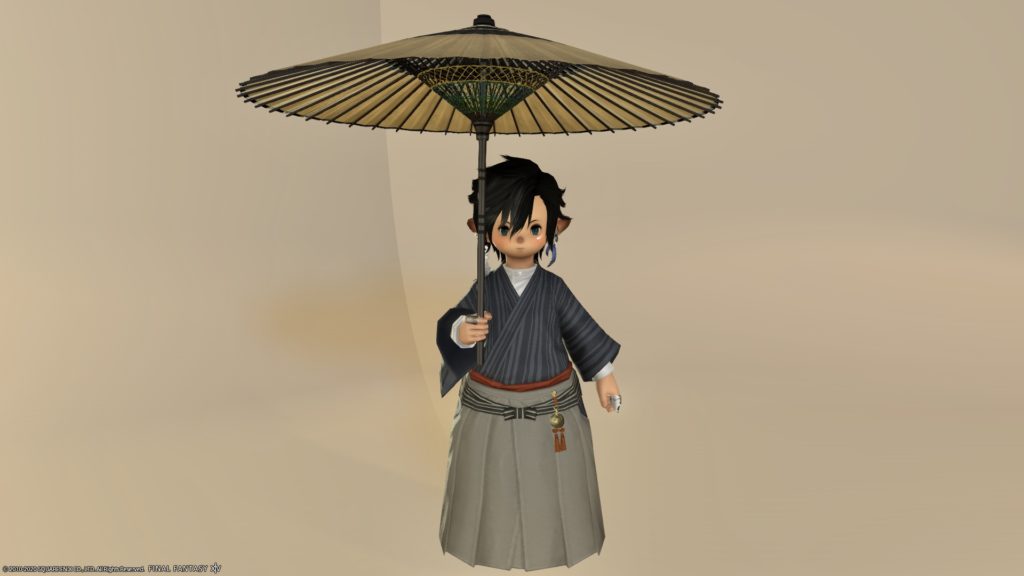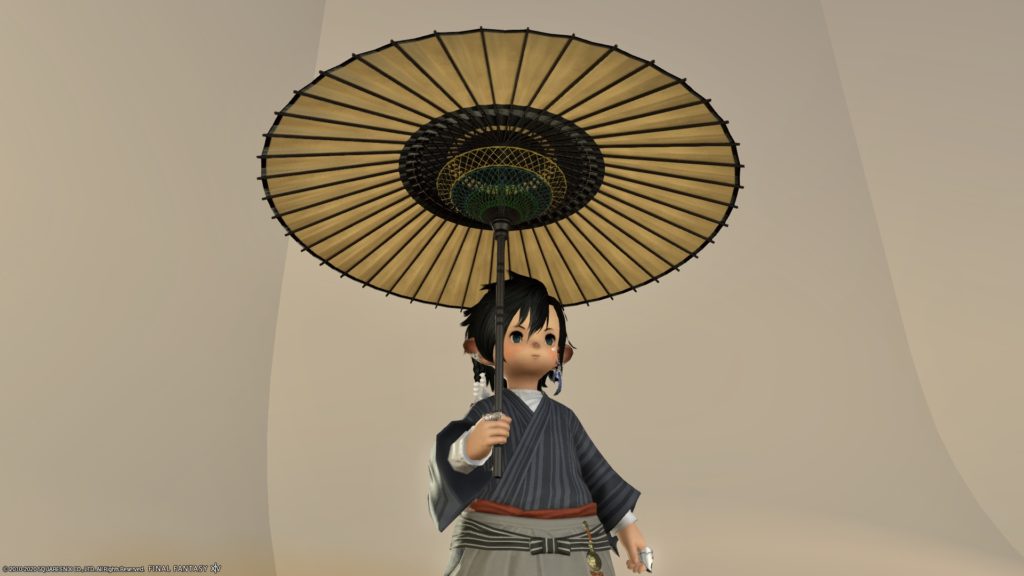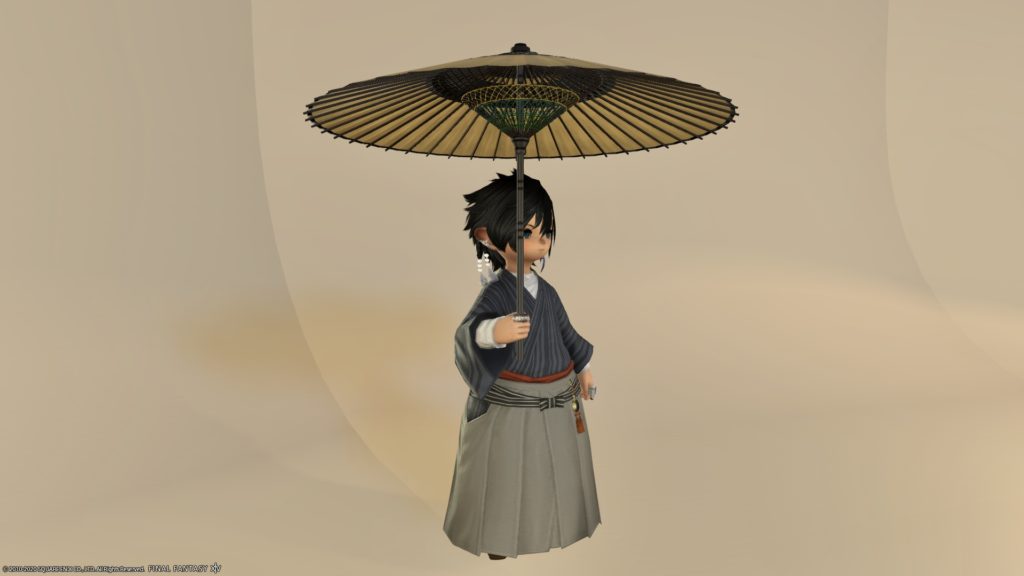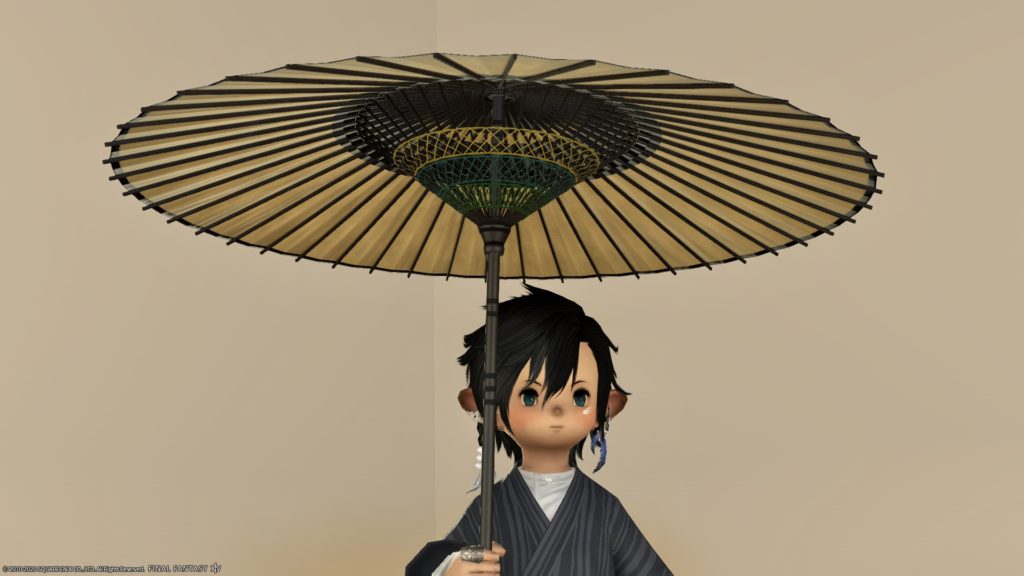 This is available on Gold Saucer. Can be exchanged for 200,000 MGP.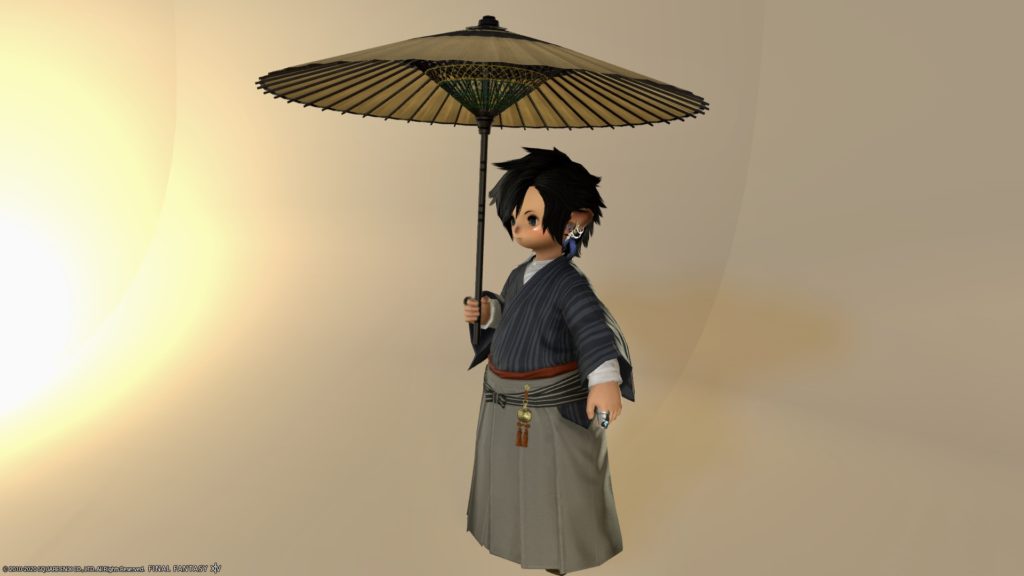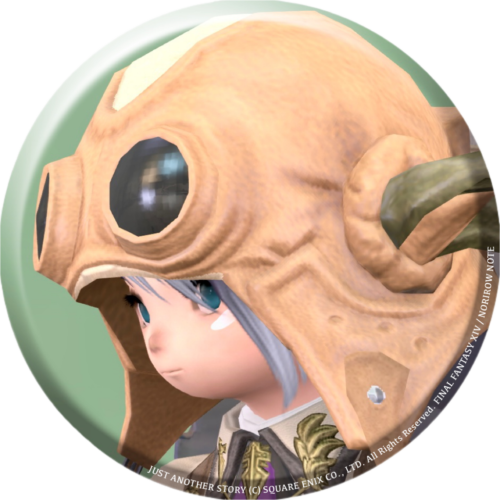 norirow
I can't emo if I have an umbrella, so there's no movement, but I'll give you a video.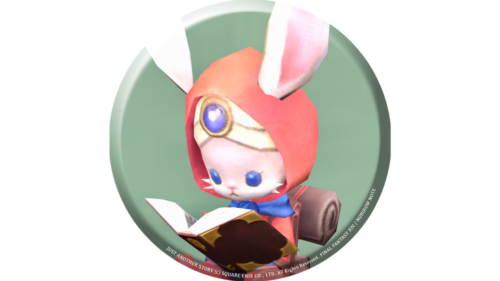 namingway
Related Posts