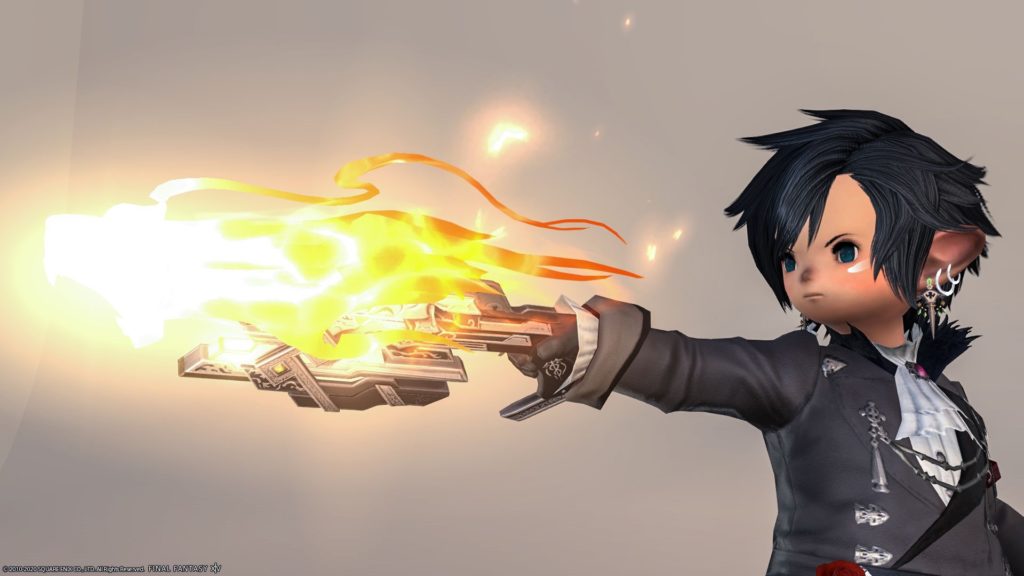 "Deathlocke" which is just before the final stage of Anima Weapon(AW).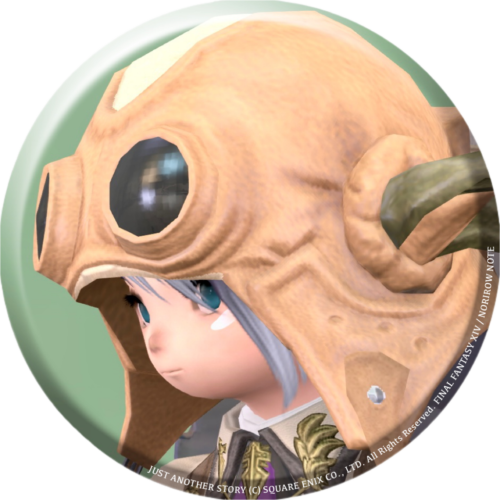 norirow
The color is different from the final stage "Deathlocke Lux", but not only the color of the gun but also the color of the flame, it is a gem with a different atmosphere.
☞ Machinist's gun "Deathlocke Lux" which is the final type of anima weapon – Norirow Note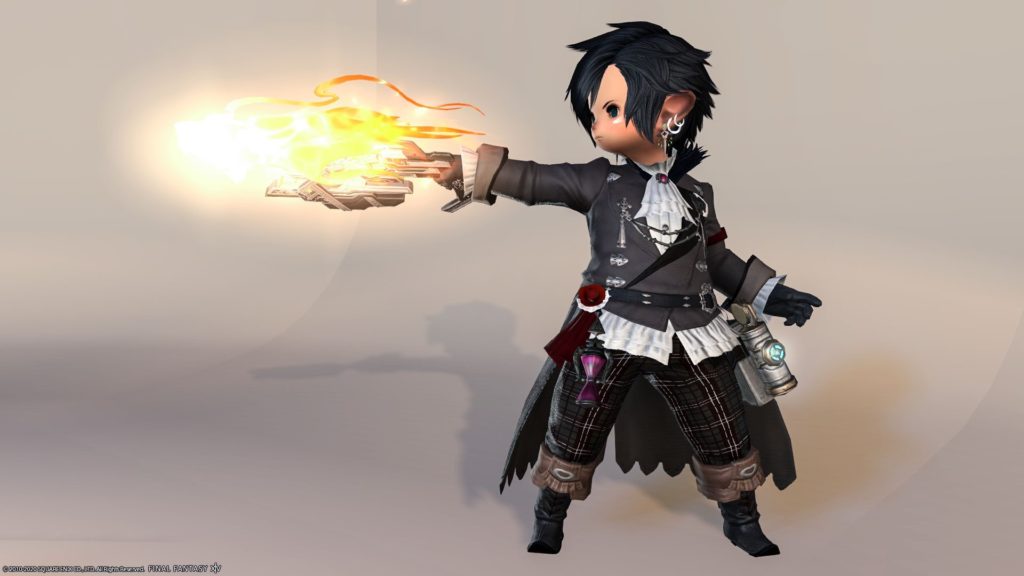 It has the most impact of all the guns out there.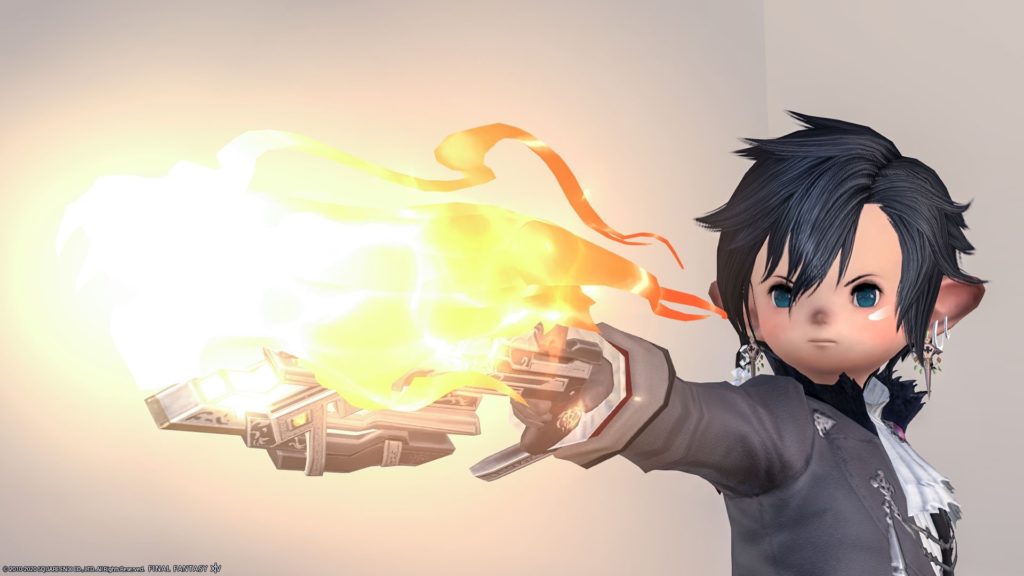 When it's on its back, it's silver and has a slightly cyber design that looks like the Allagan Empire.
In terms of design, it may be a difficult gun to match the costume.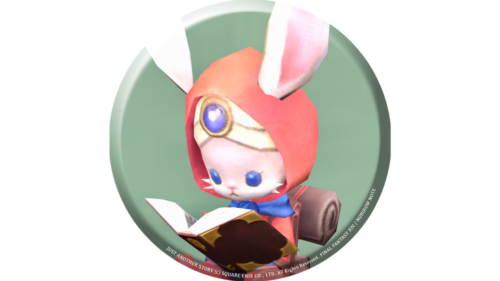 namingway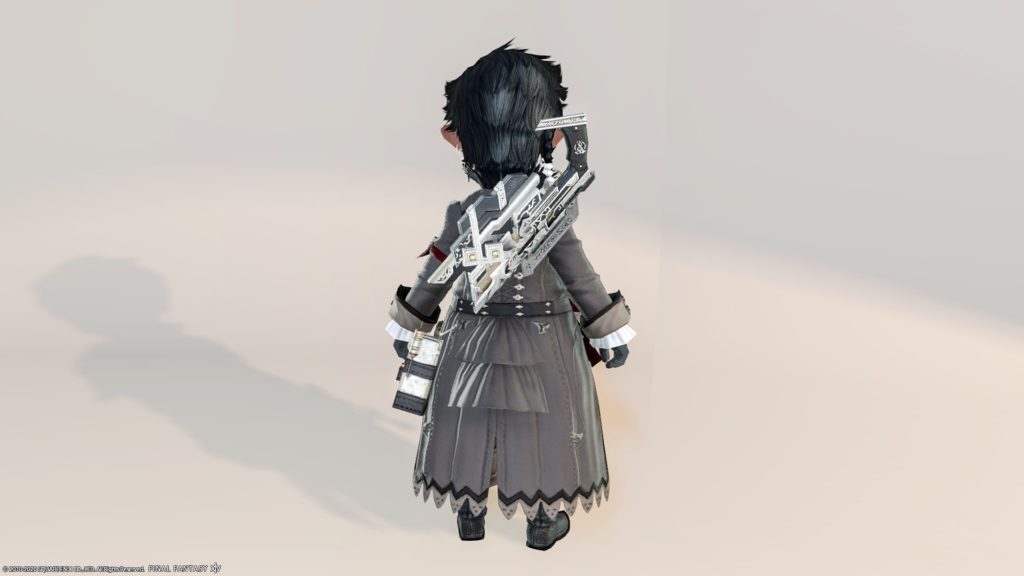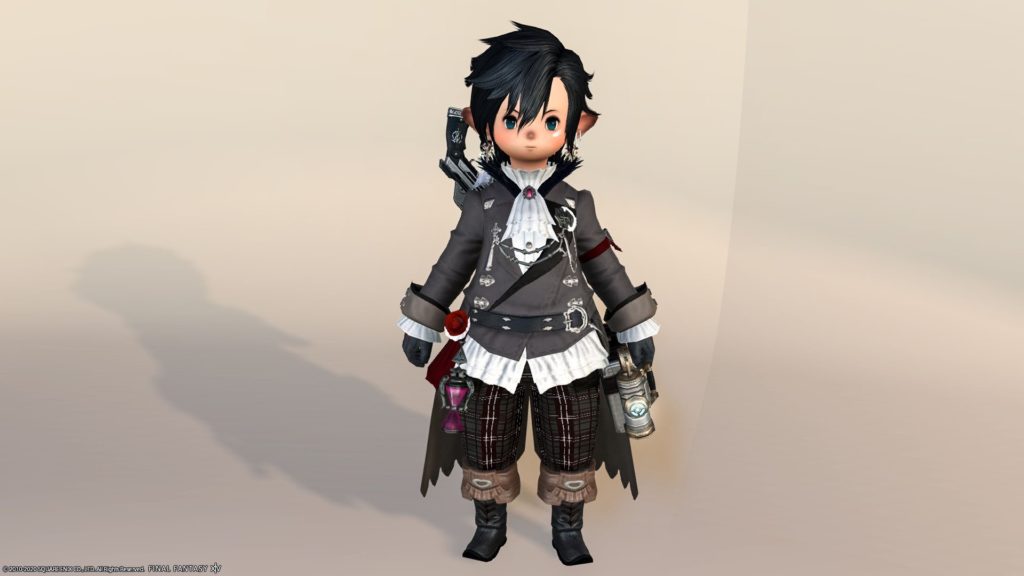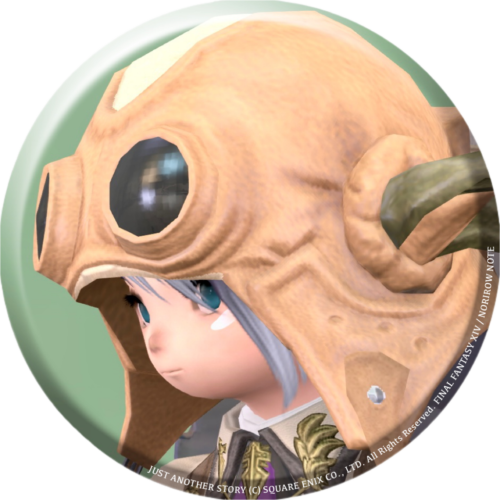 norirow
It's a very elaborate decoration when you get closer to it.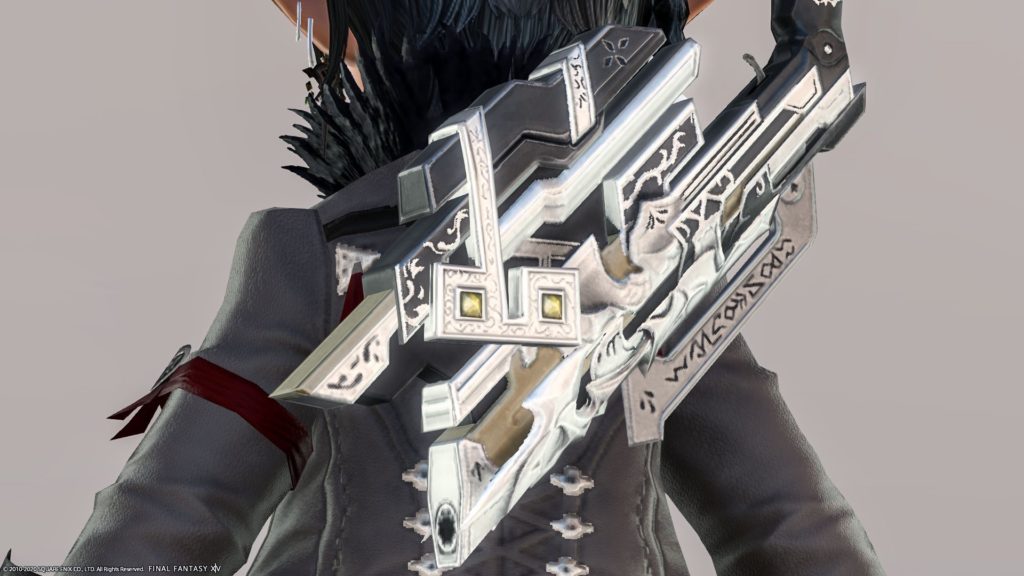 There is a mark that looks like the Order of the Twin Adder on the handle… Is there something related to the Order of the Twin Adder ?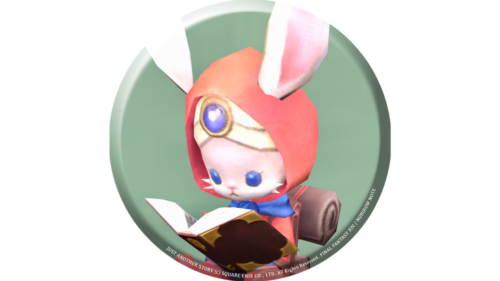 namingway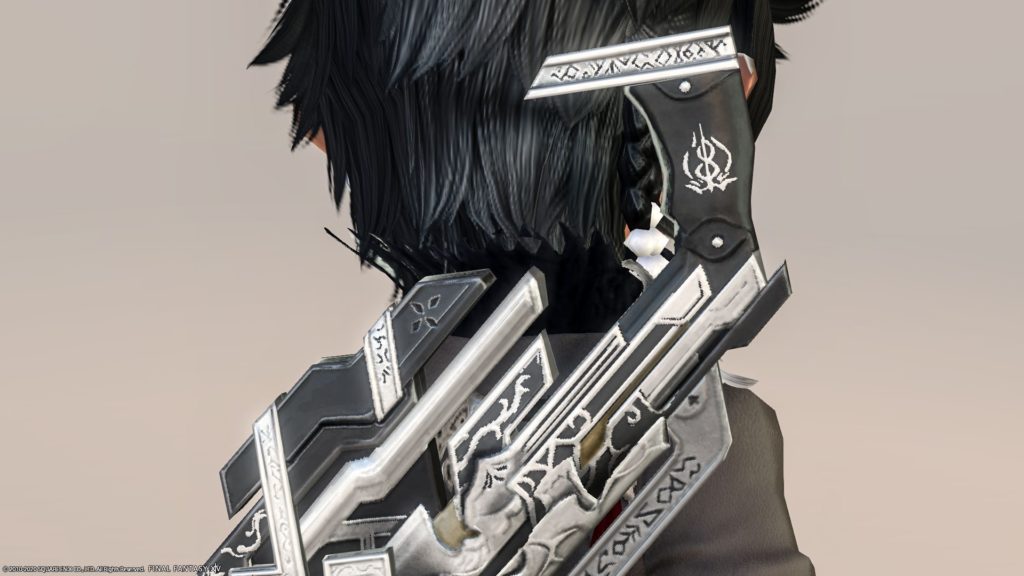 It's hard to tell in the picture, but the effect that the flame wraps around the gun when you hold it is cool. (Check out the video below for the effect animation!)
This is…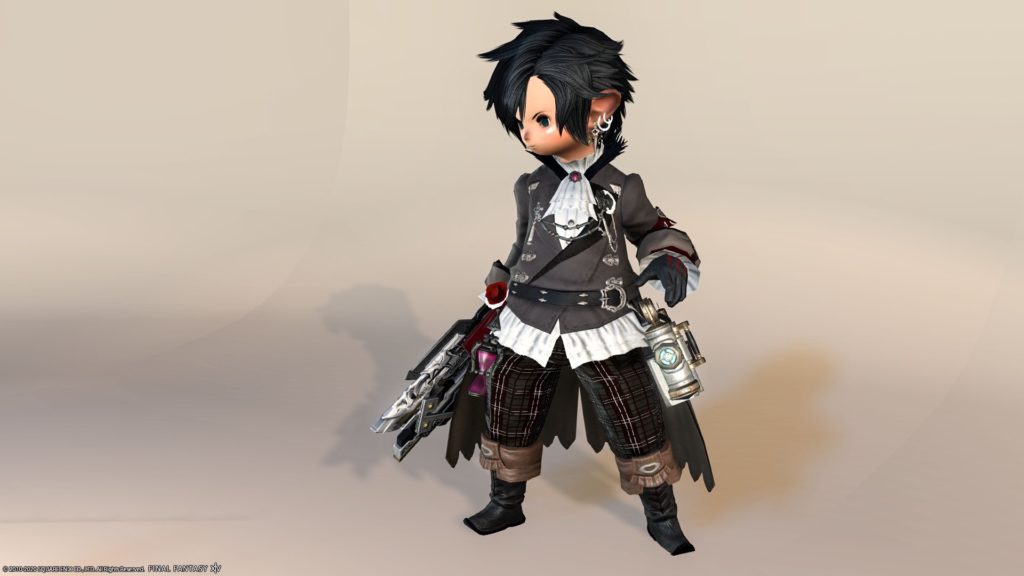 This will happen !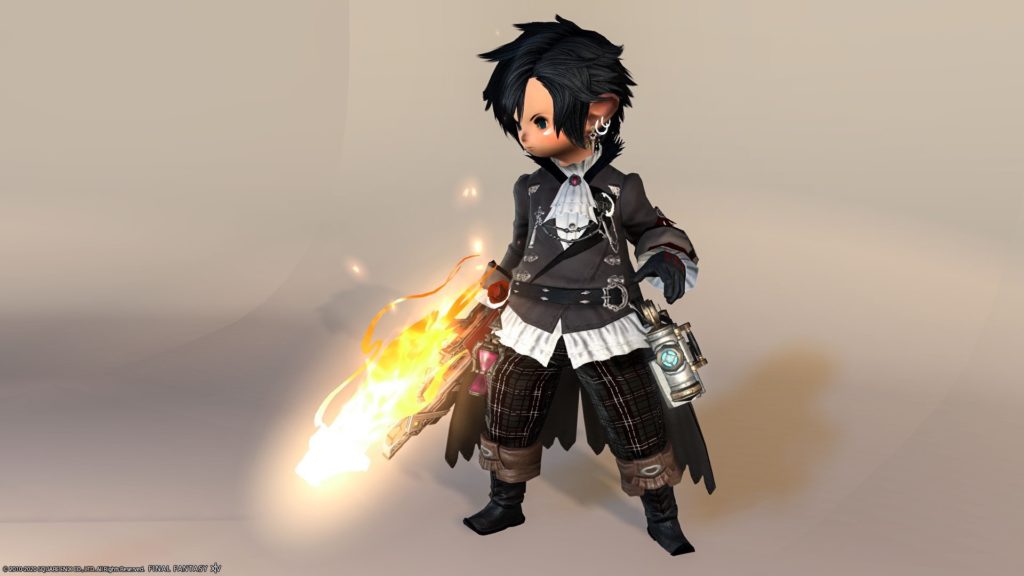 Seen from the other side…
This is…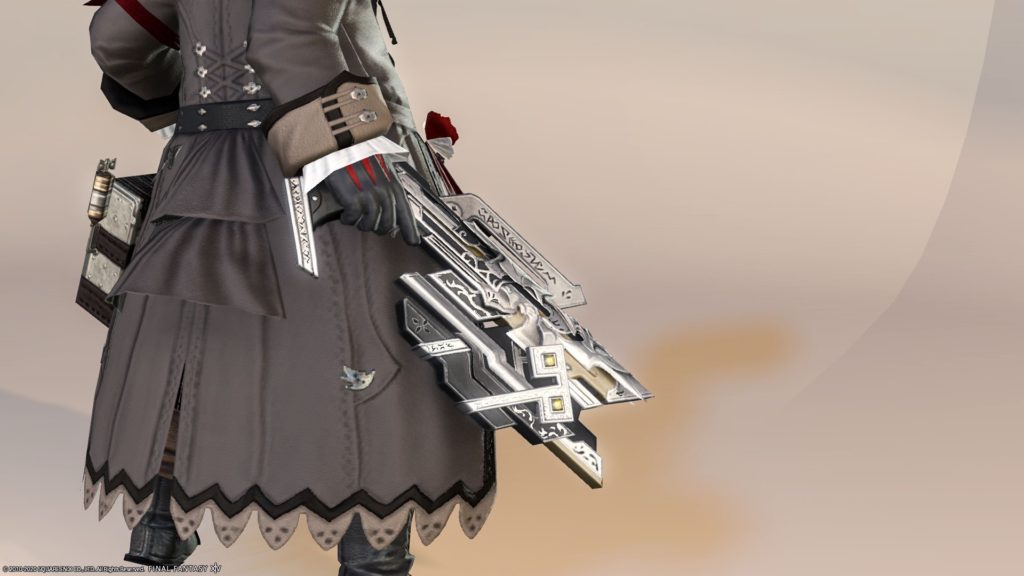 This will happen !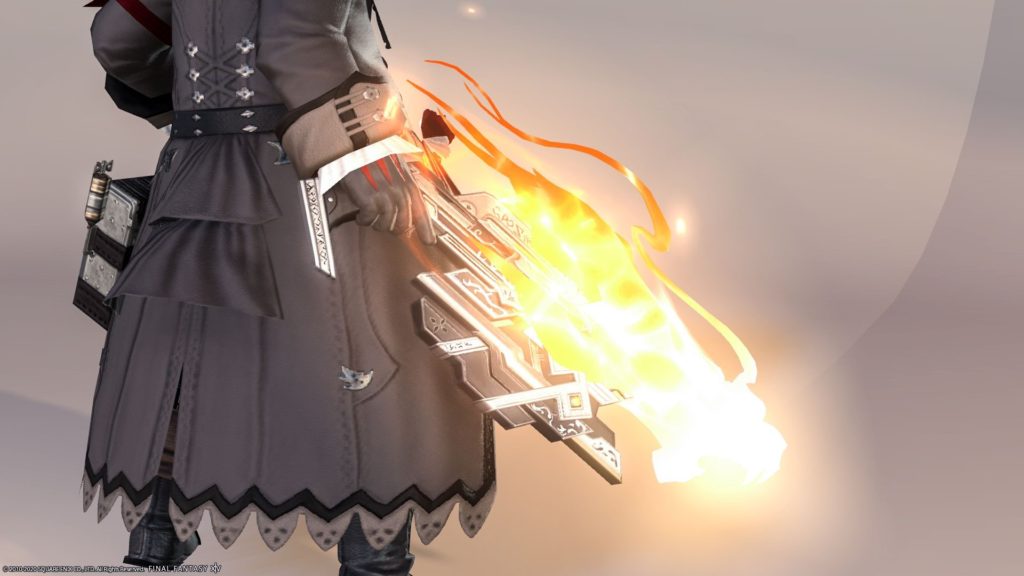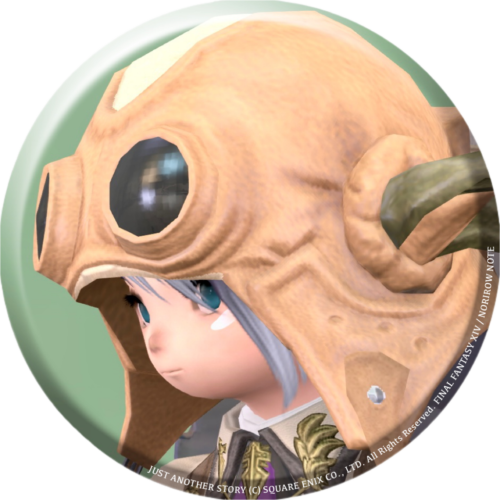 norirow
I really like the feeling of being wrapped in this flame !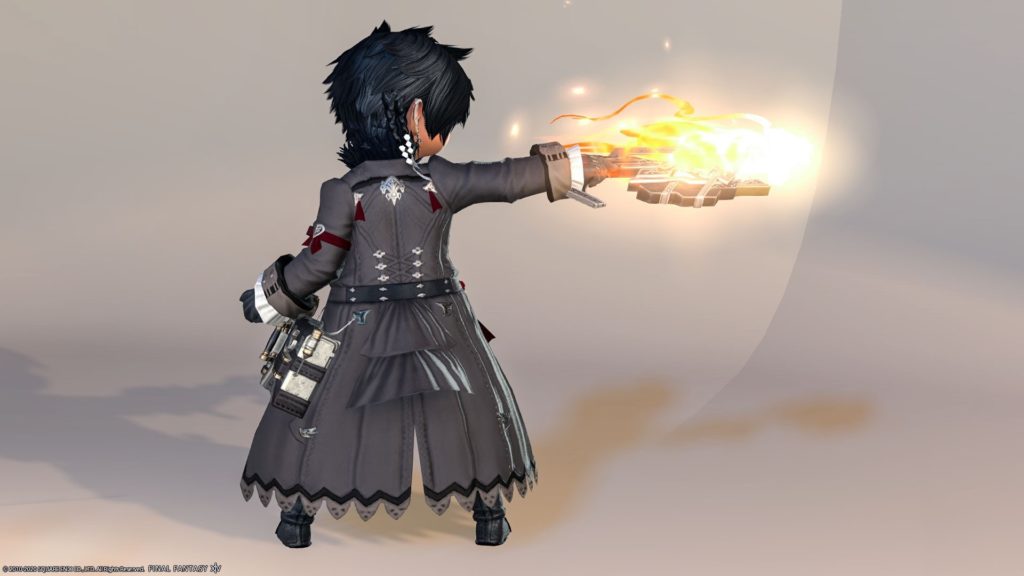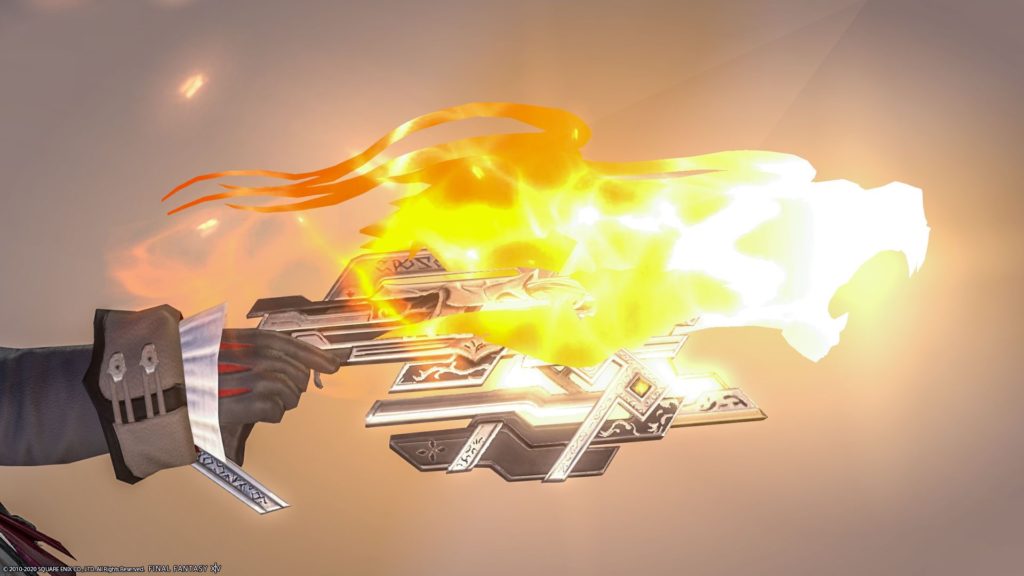 I don't know how it works, but it looks like a strong gun.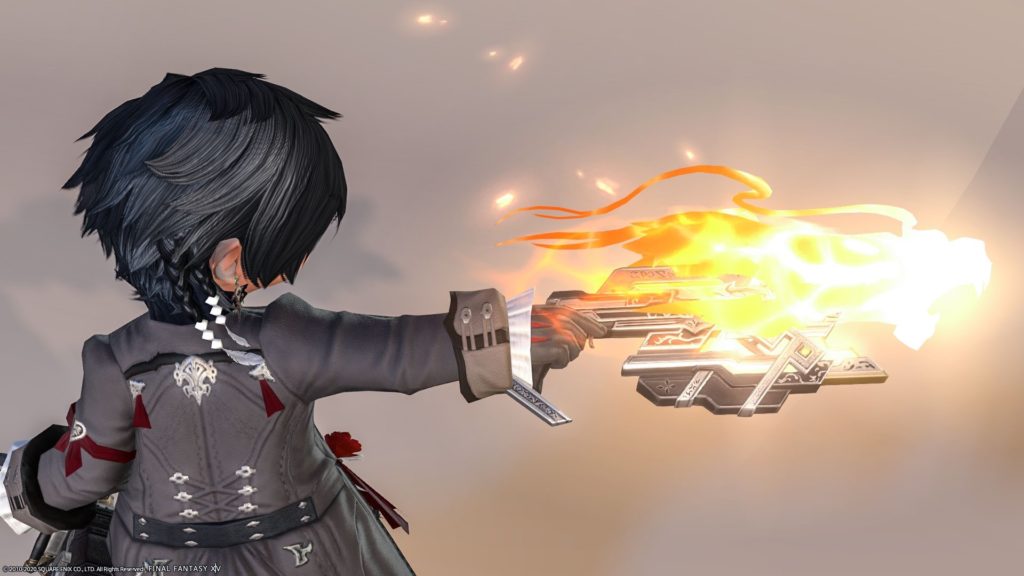 I'm sure there is a spirit in this gun.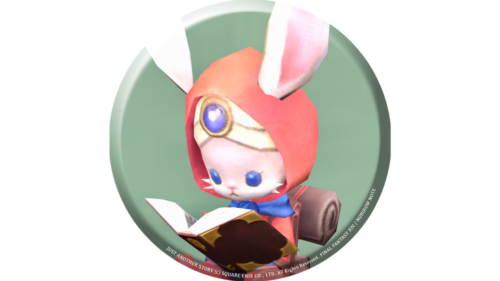 namingway
Anima Weapon (AW) Machinist's Arm "All Stages" Look Summary