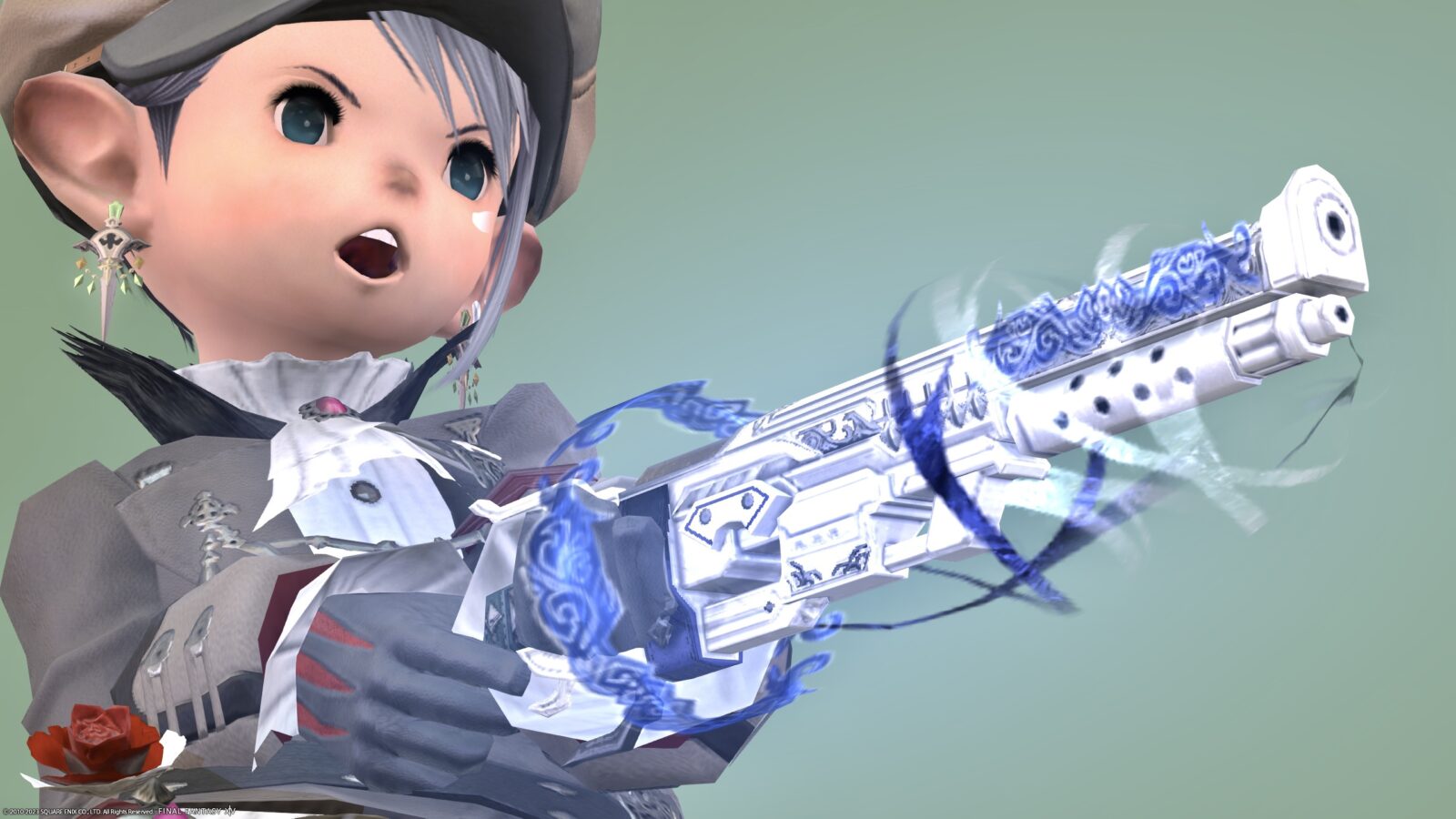 This is the record of the Machinist'sManderville Weapon (MW) 2nd Form "Amazing Manderville Revolver".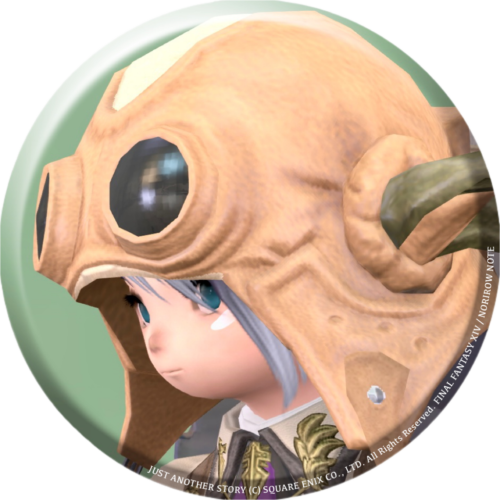 norirow
Wow, Machinist's Manderville Weapon is refreshing too!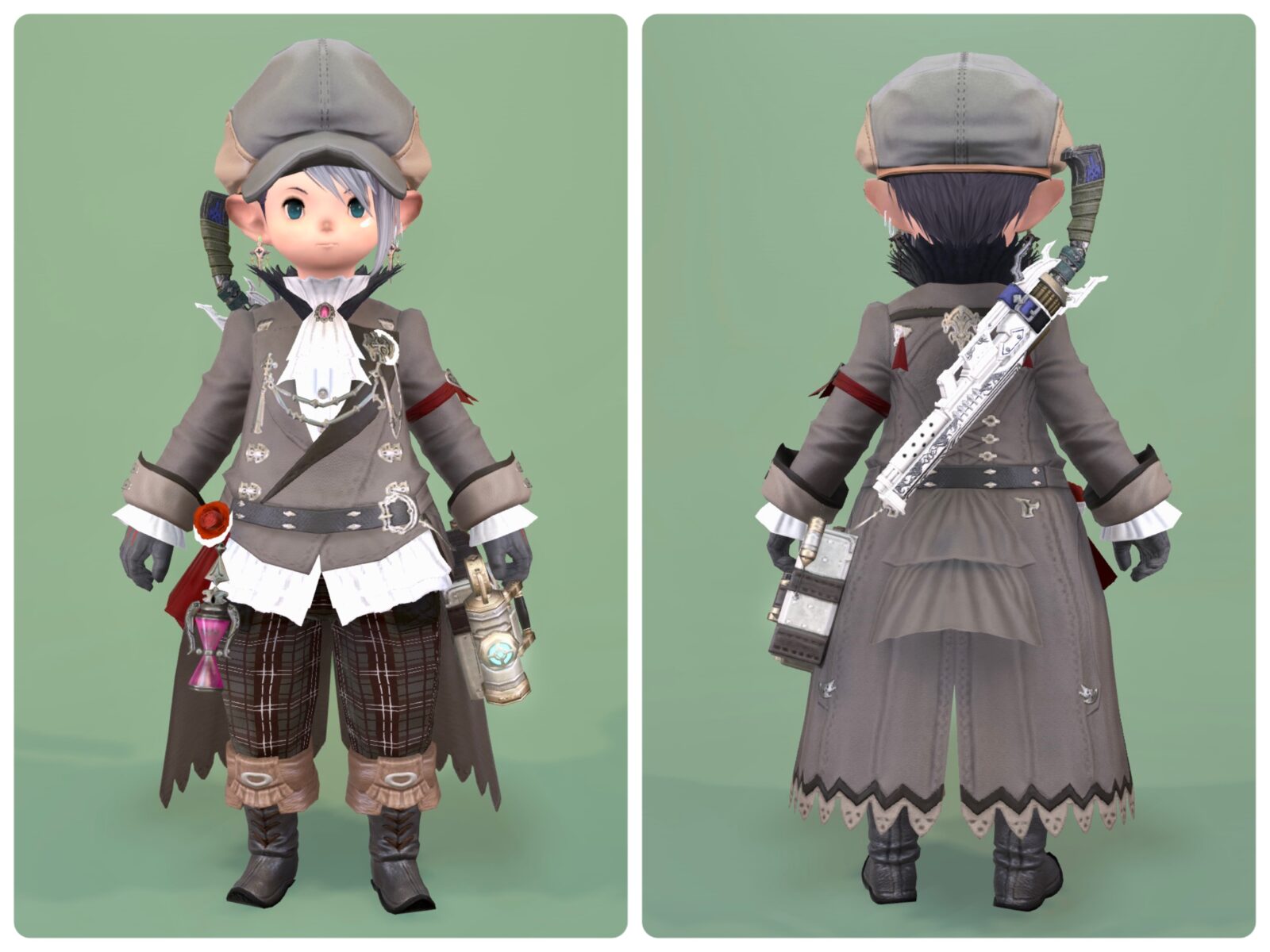 The first stage was blackish, but now it's white.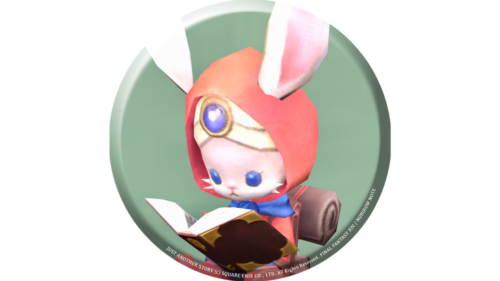 namingway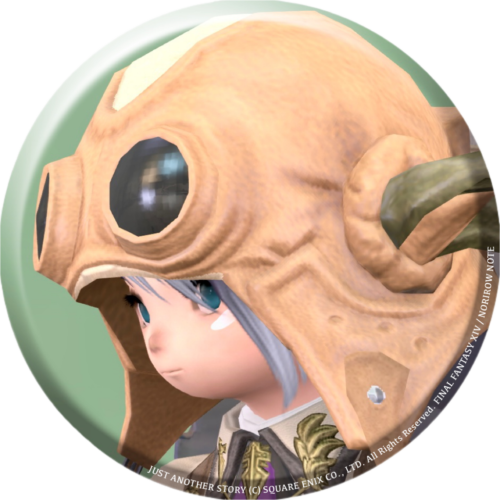 norirow
The second stage this time is often white and refreshing.
It's a slightly different revolver type gun.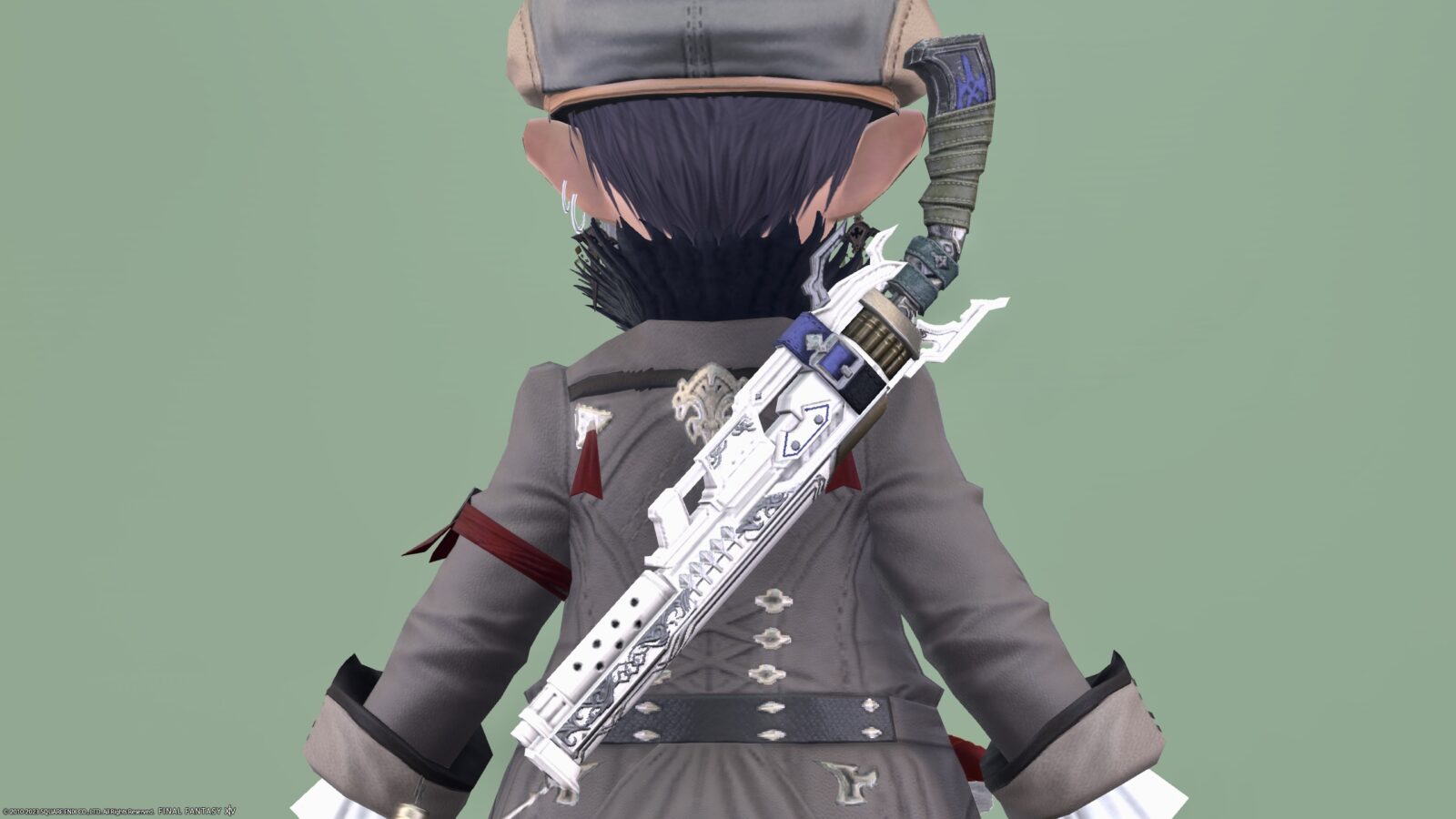 The cylinder part is small. It is stylish that the belt is wrapped in some places.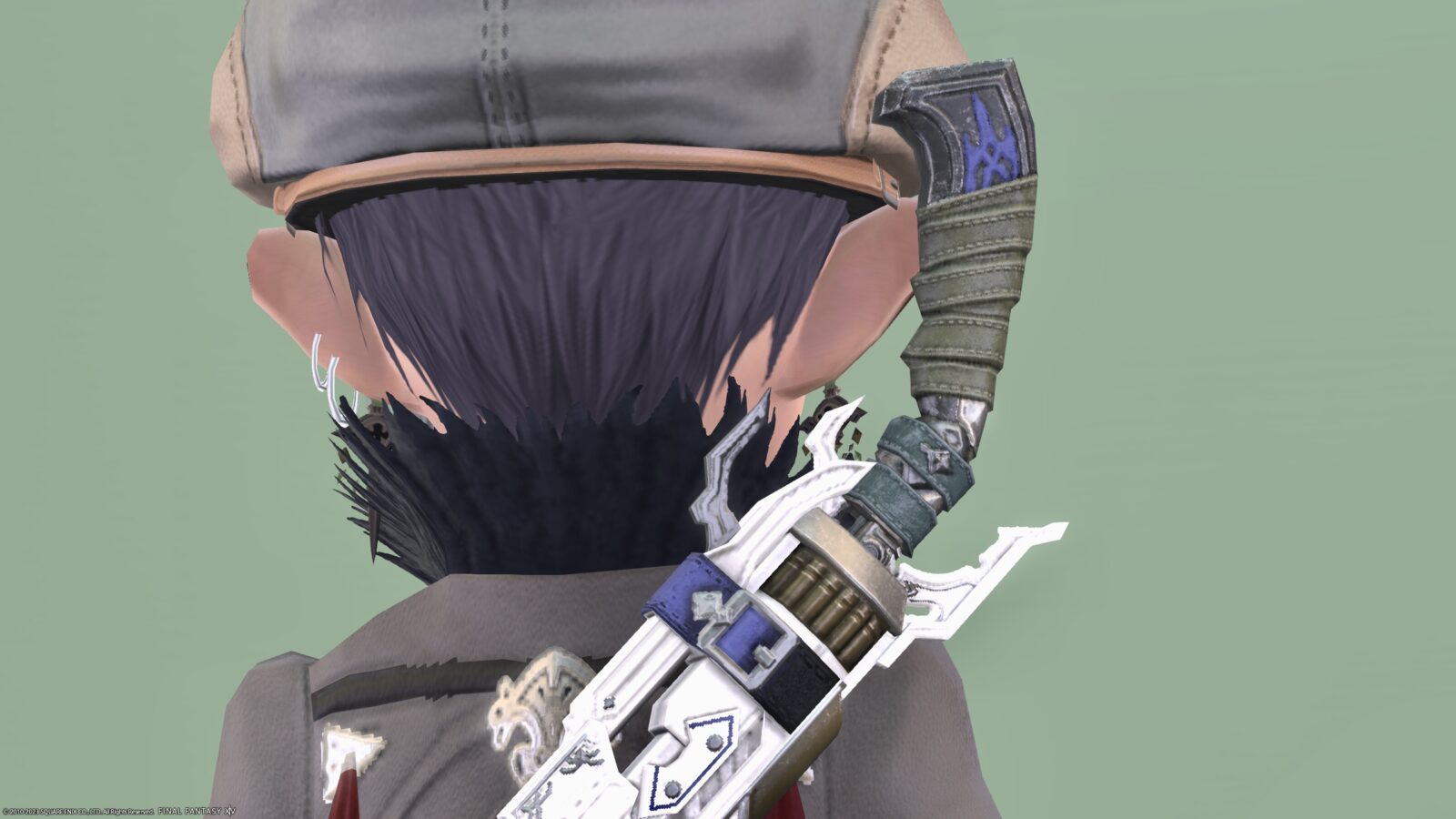 Looking at the lower part of the muzzle, it looks like a rifle.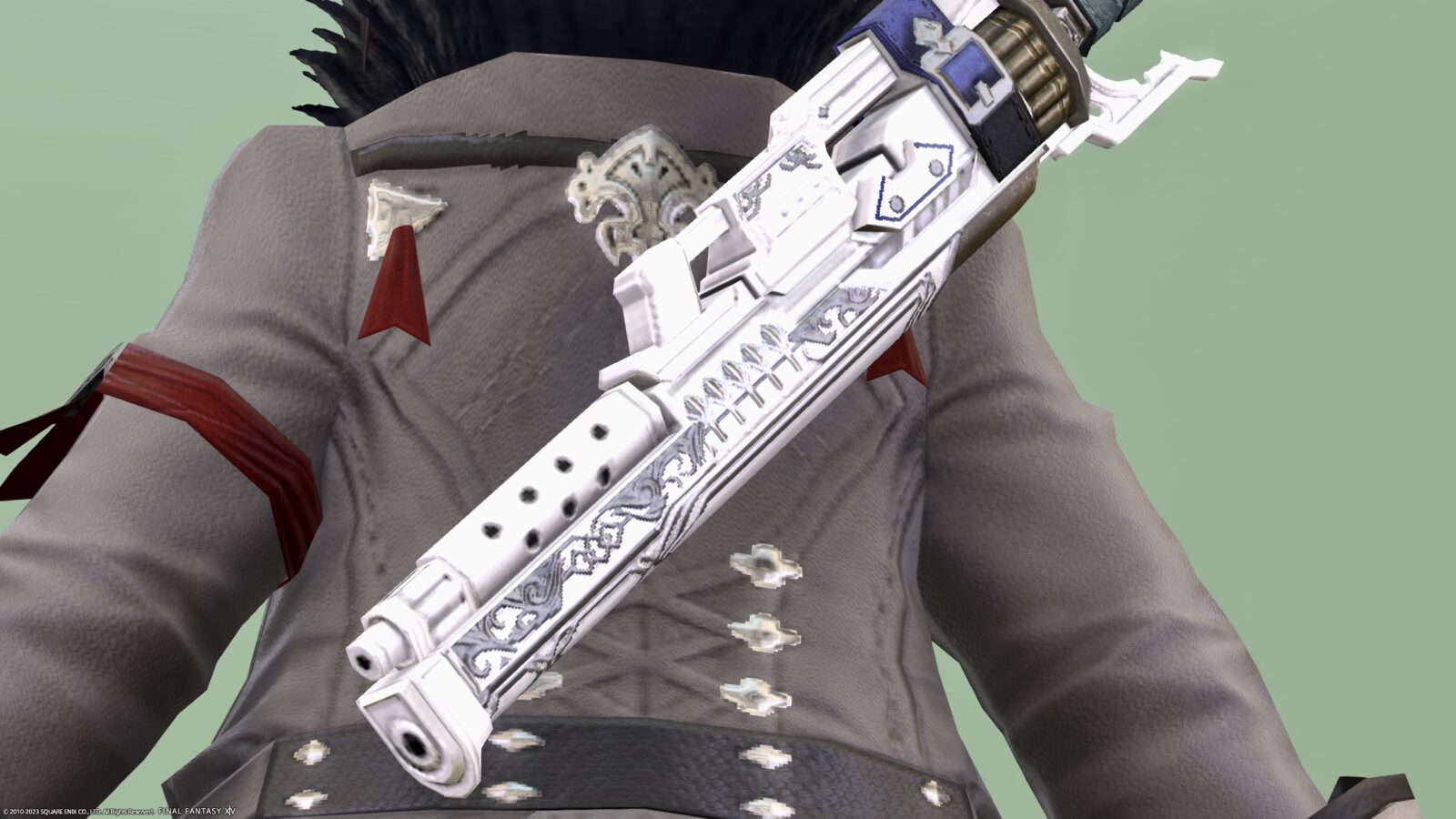 And when you set it up, a blue effect appears and it glows!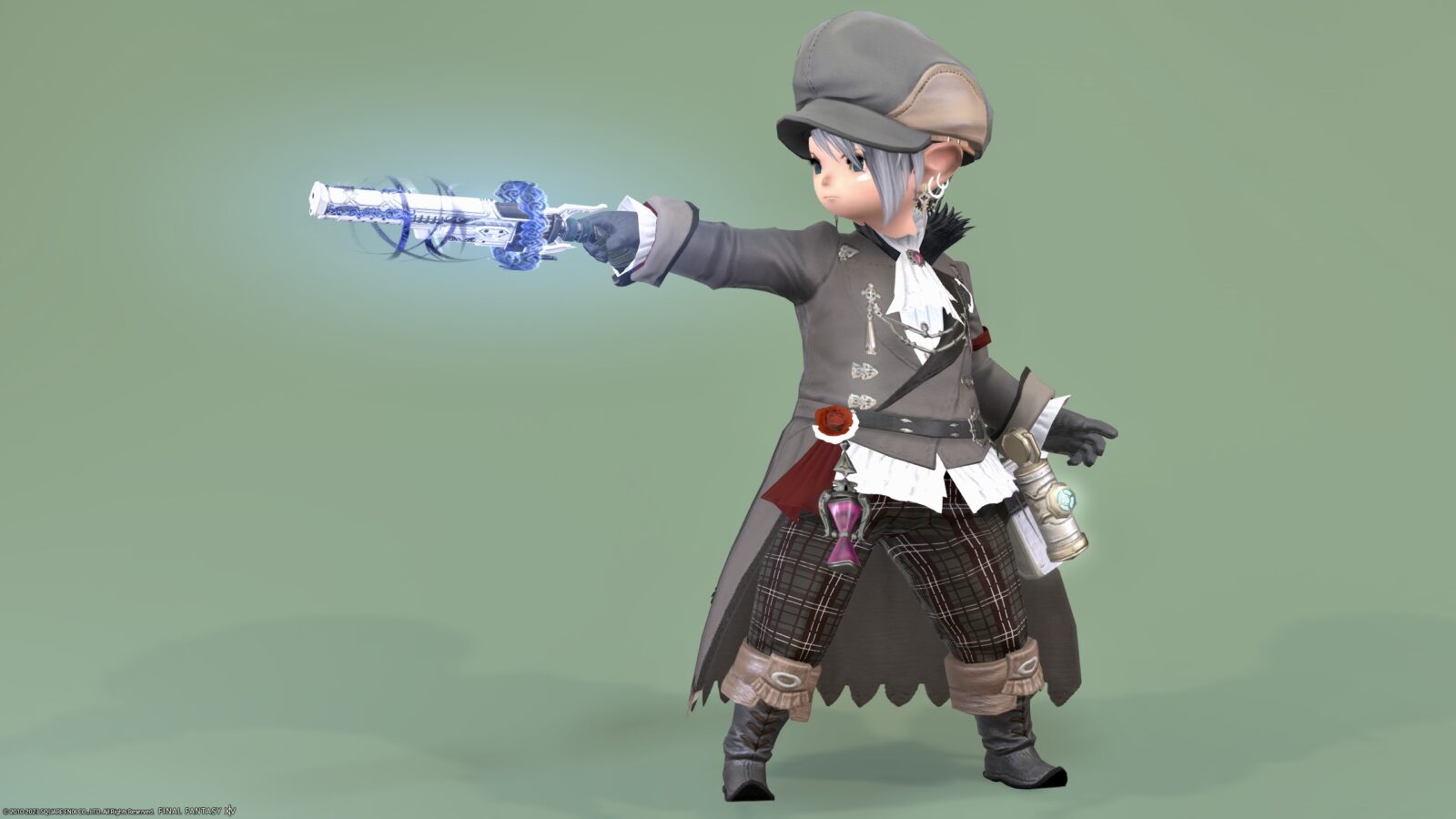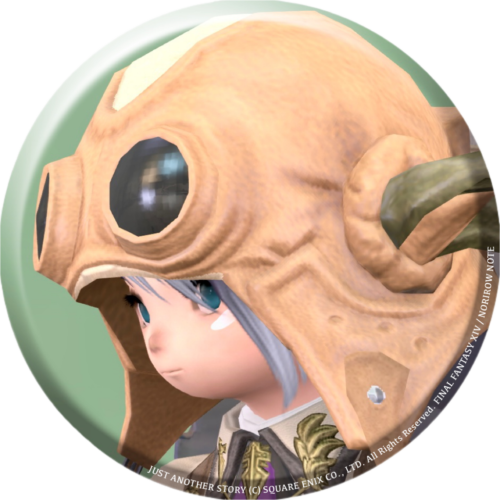 norirow
Oh, blue and white are so pretty!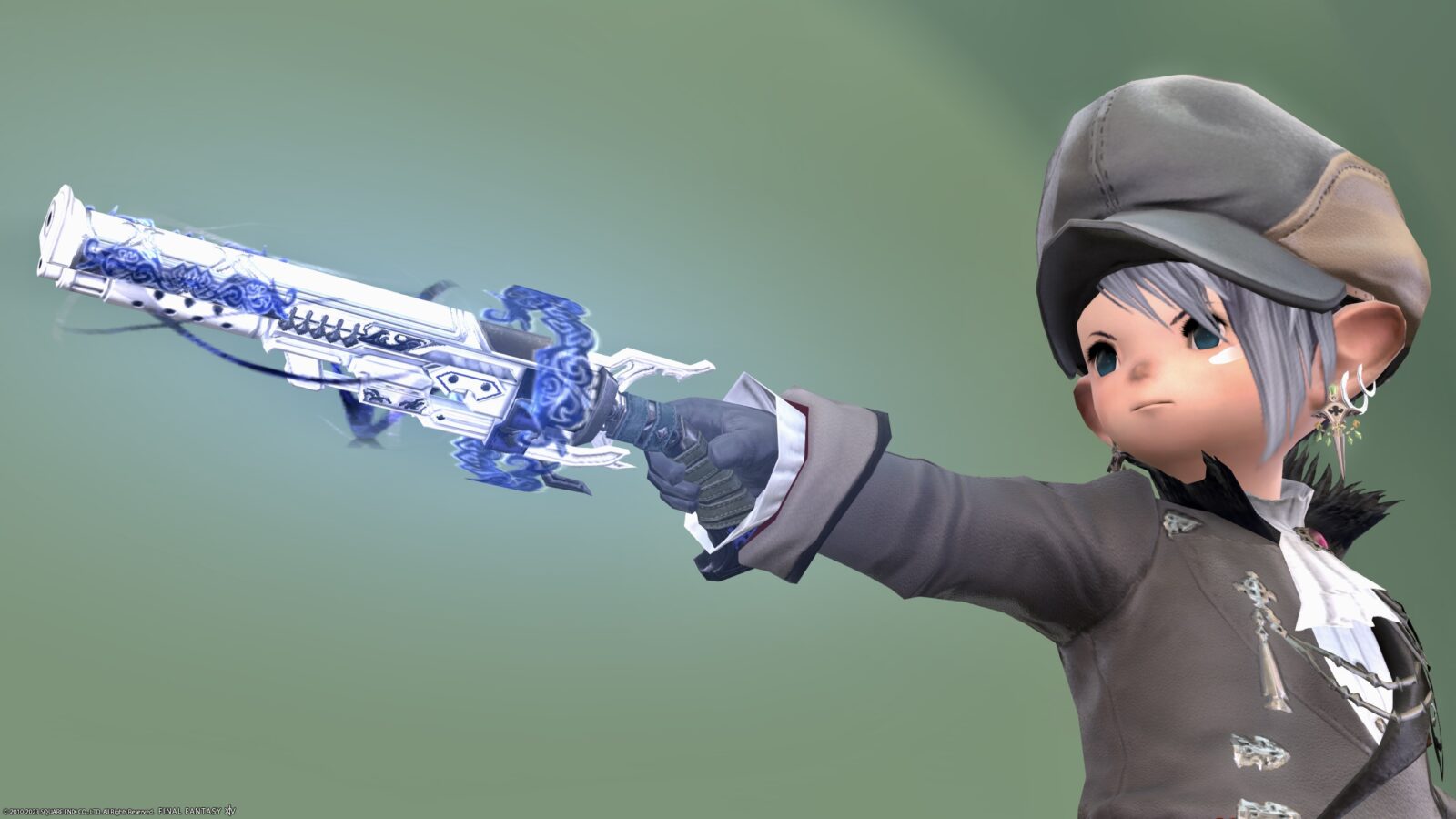 Swirls and rings of blue light are spinning.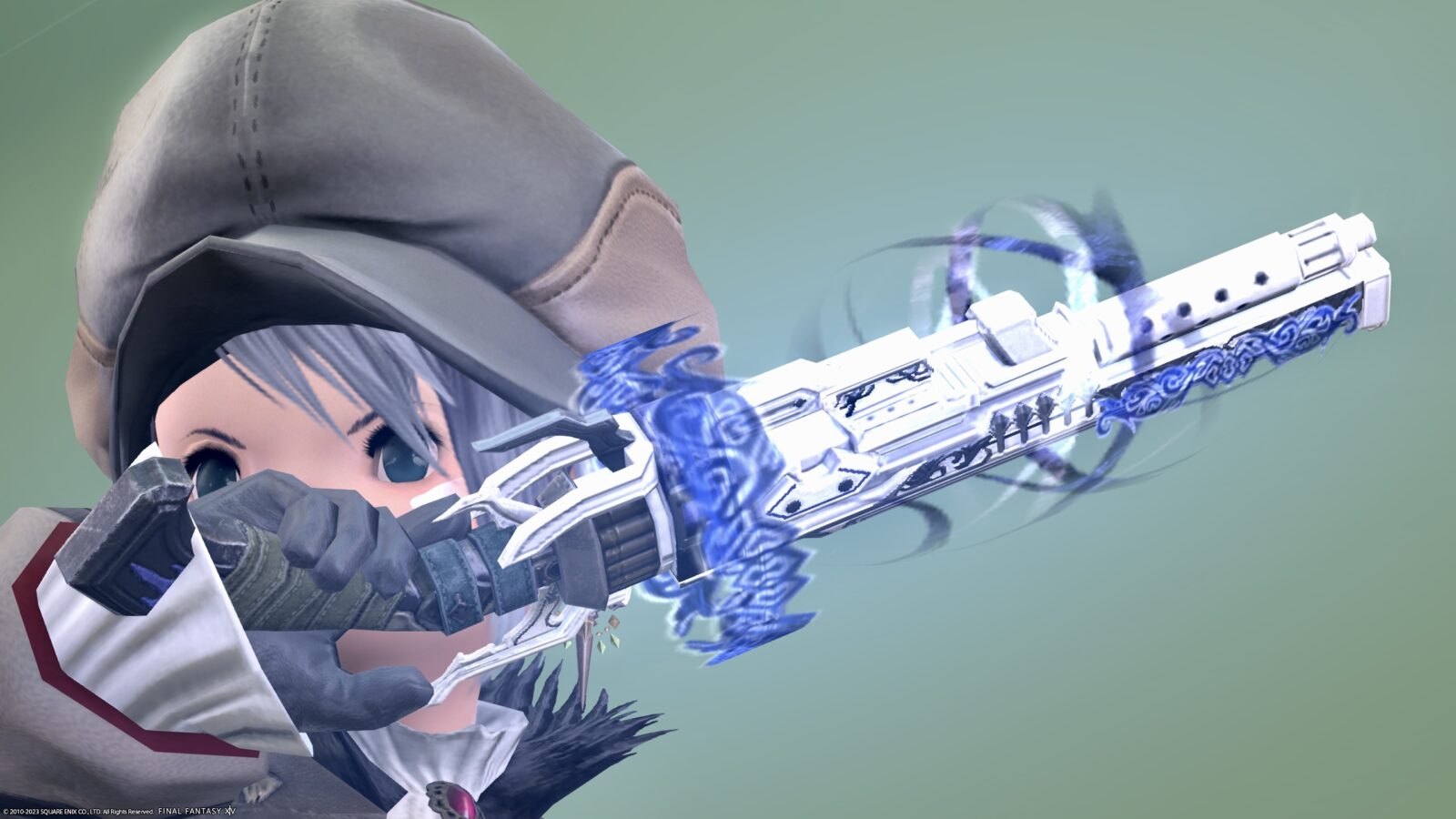 Is the ring of light a symbol of something?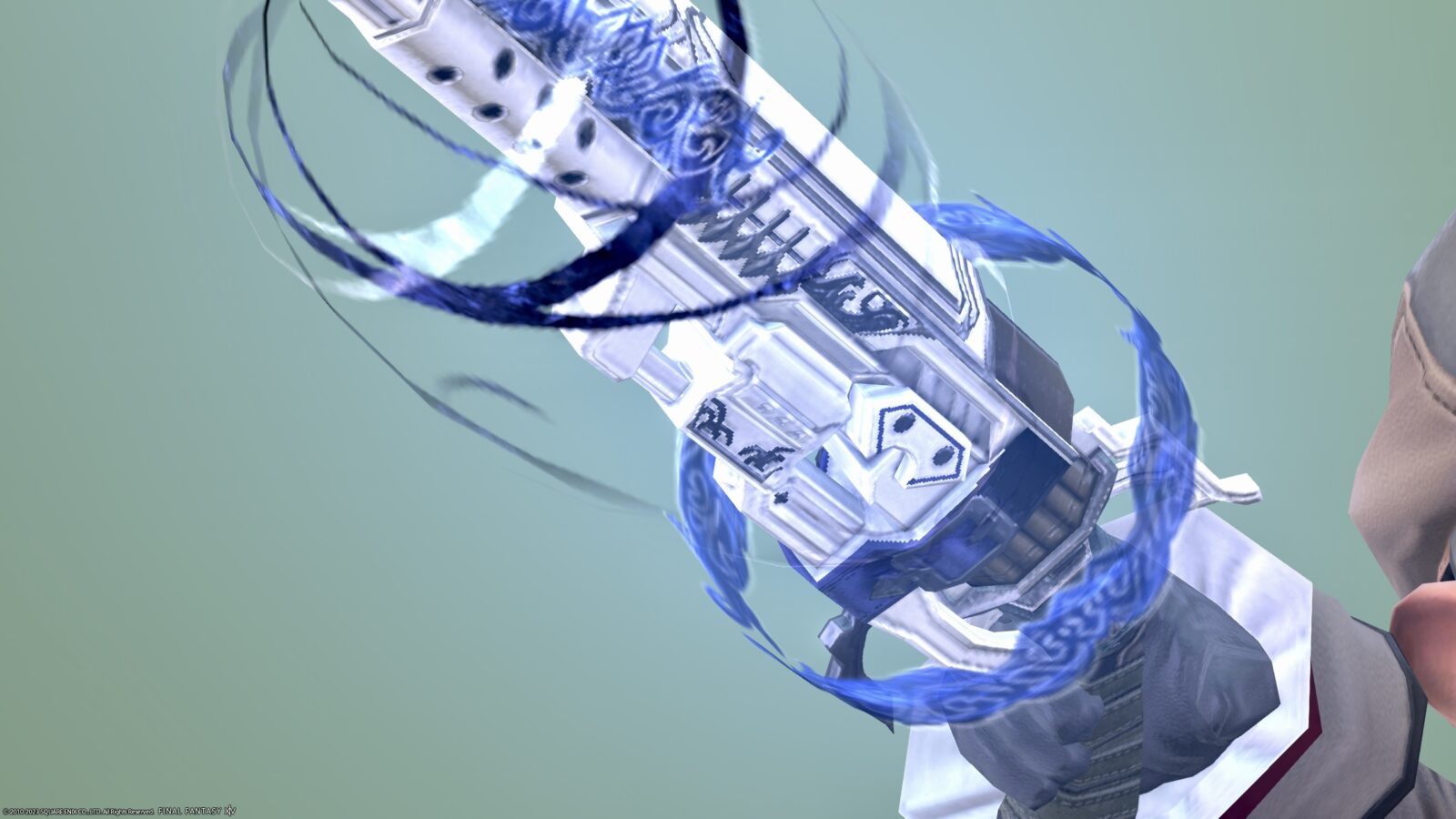 If you look closely, you can also see a blue crest near the muzzle.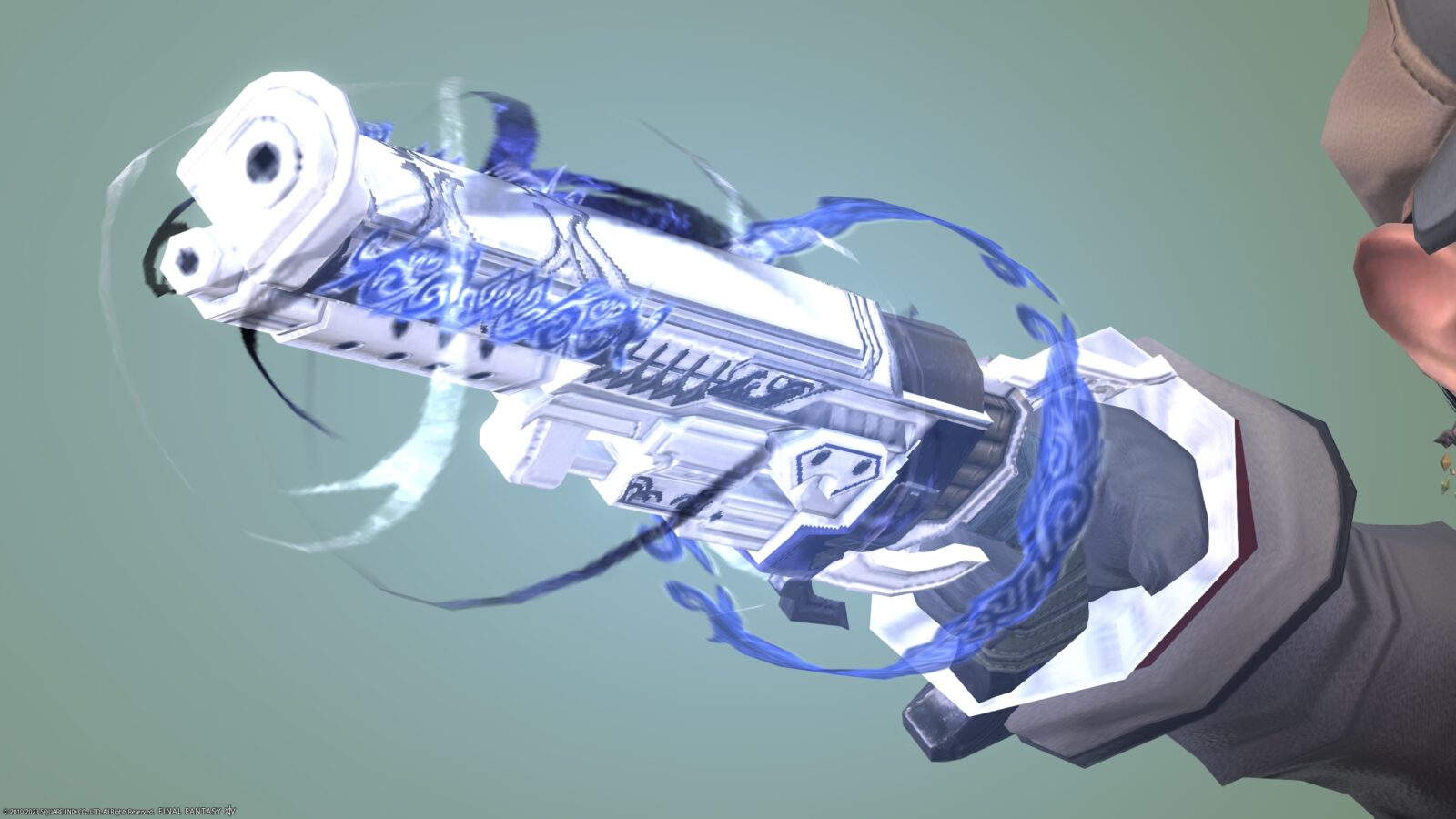 I don't think you can get a sense of the glowing effect from just a photo, so be sure to check out the video below!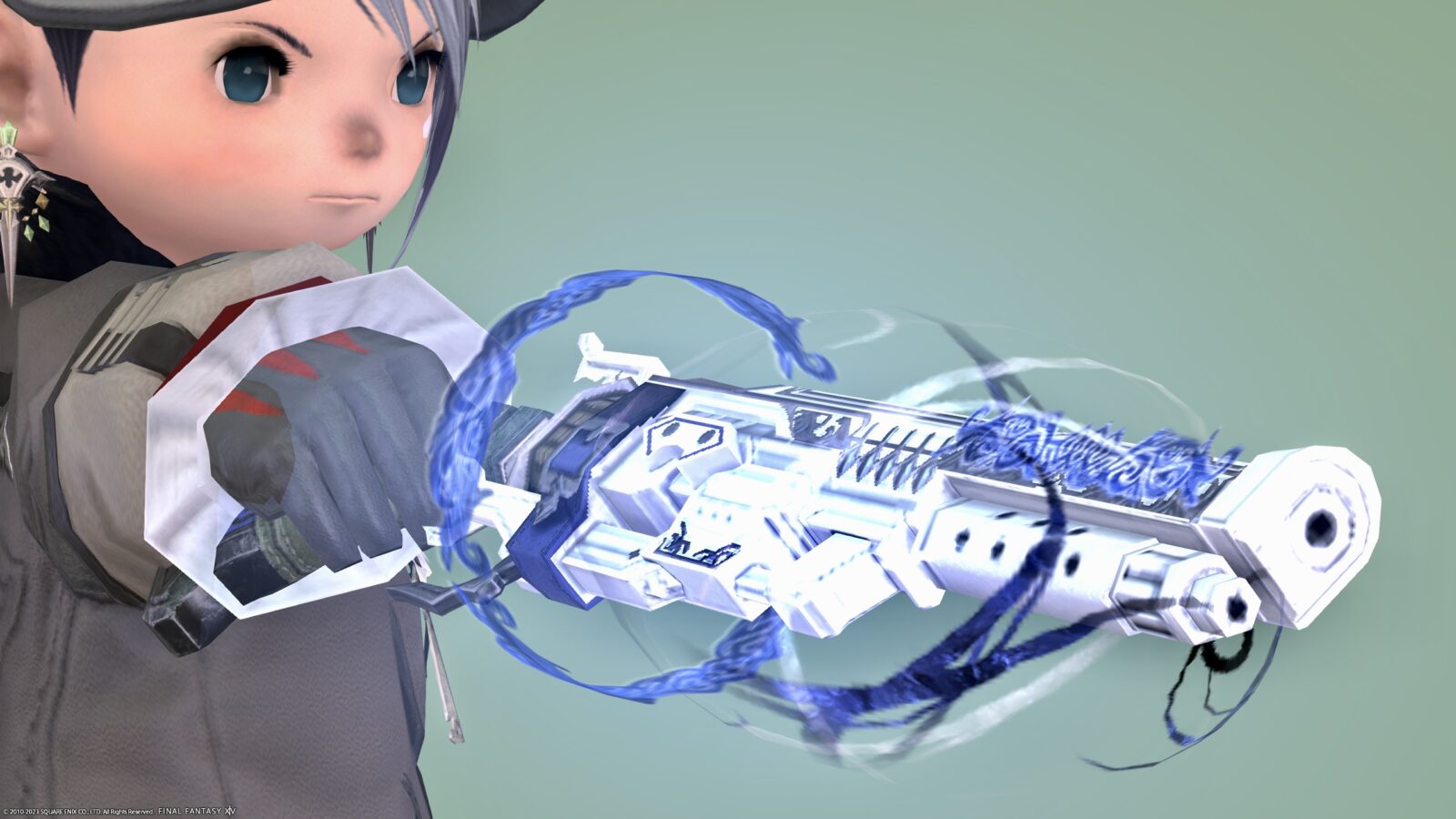 Dyed pattern
The overall color is added, so the range of coordination is likely to expand.
Original Color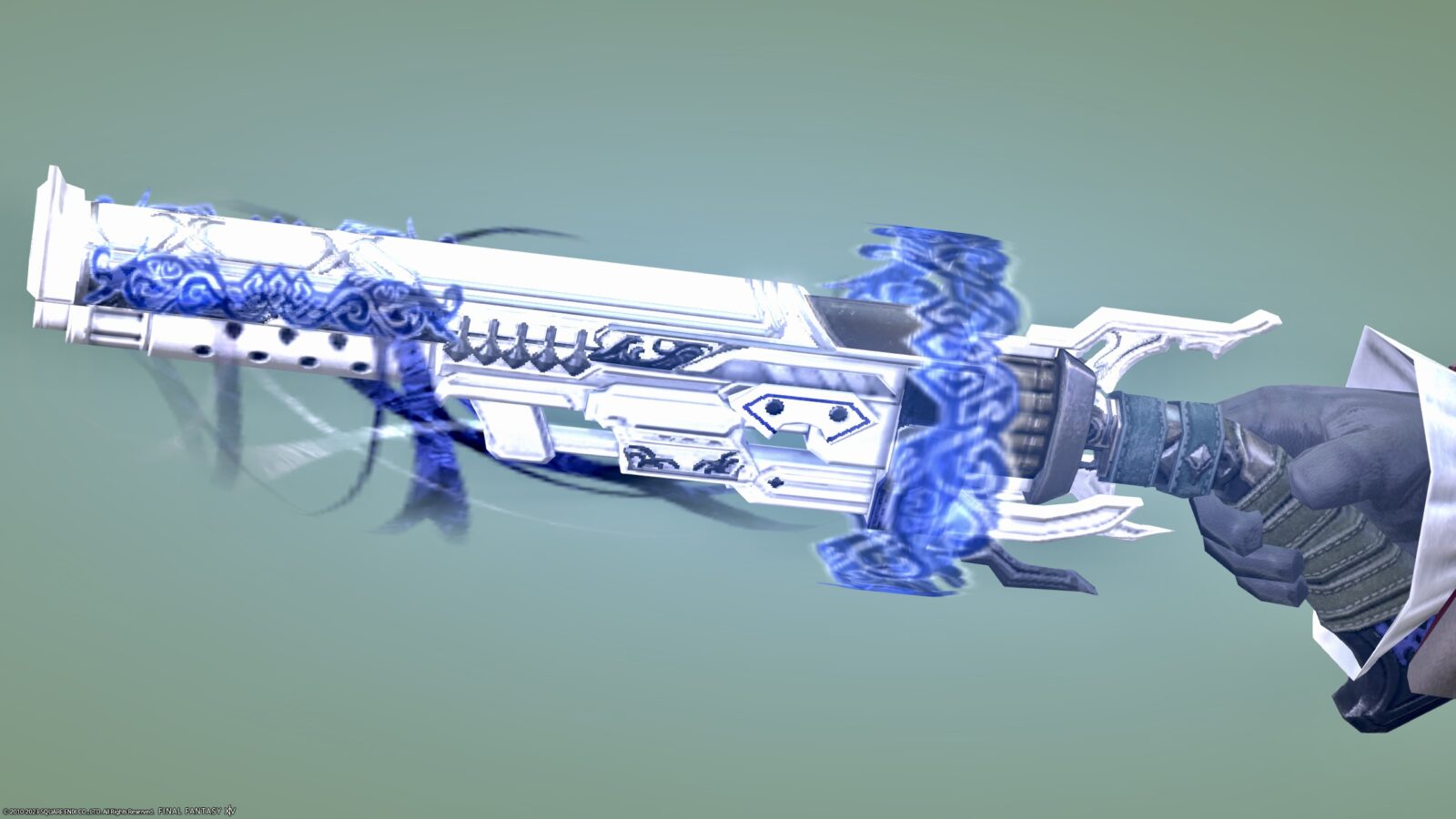 Soot Black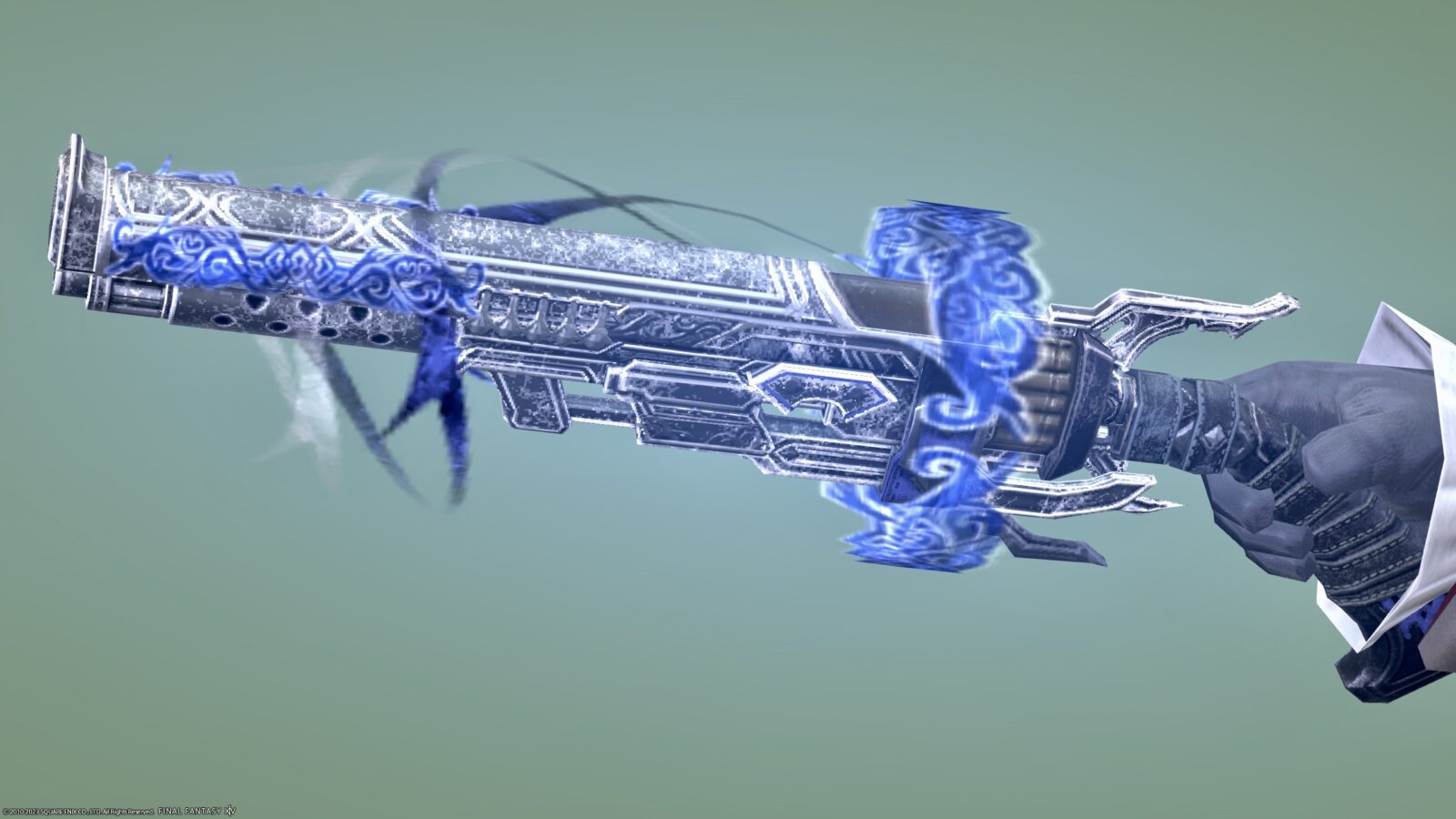 Dalamud Red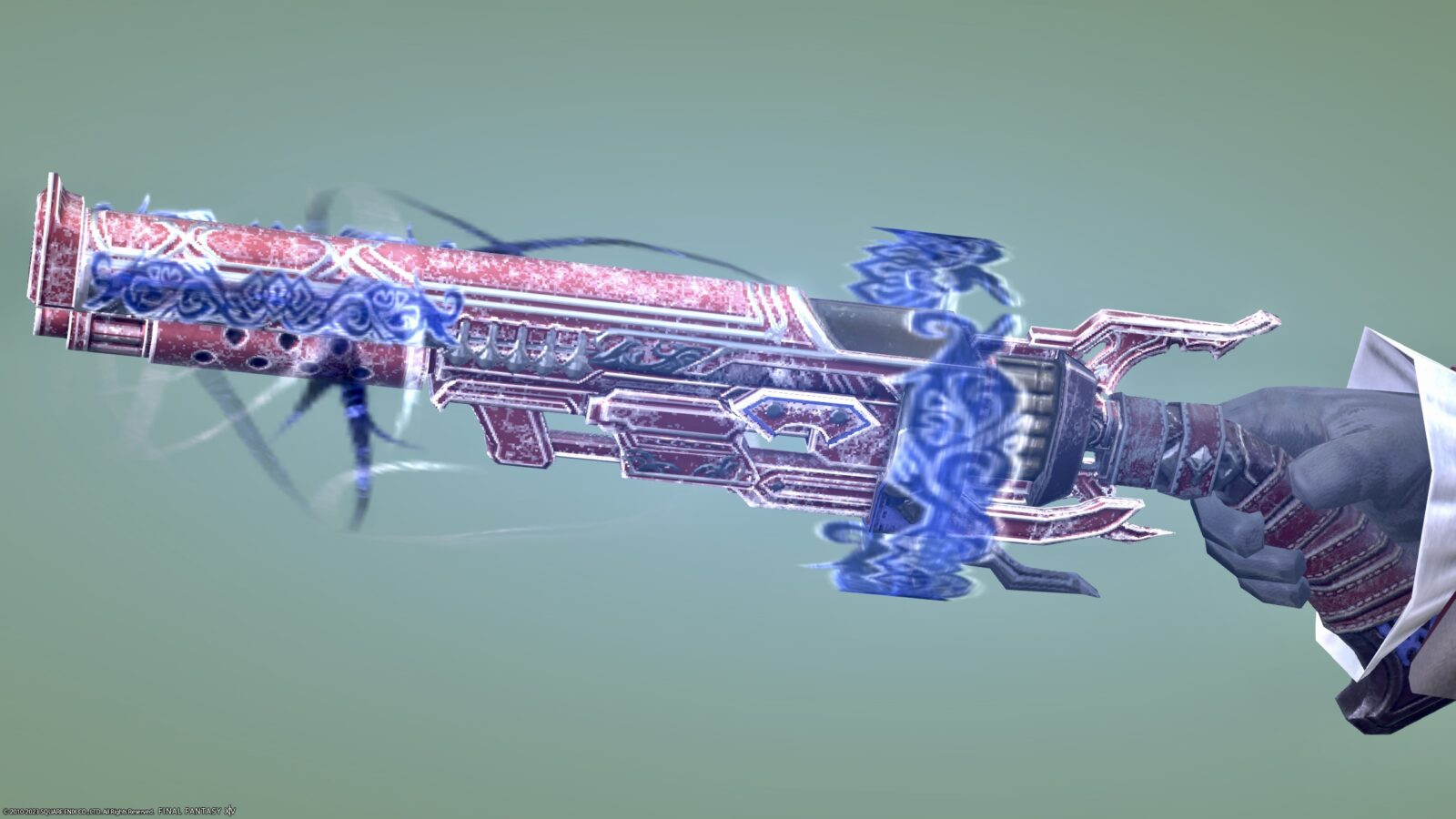 Honey Yellow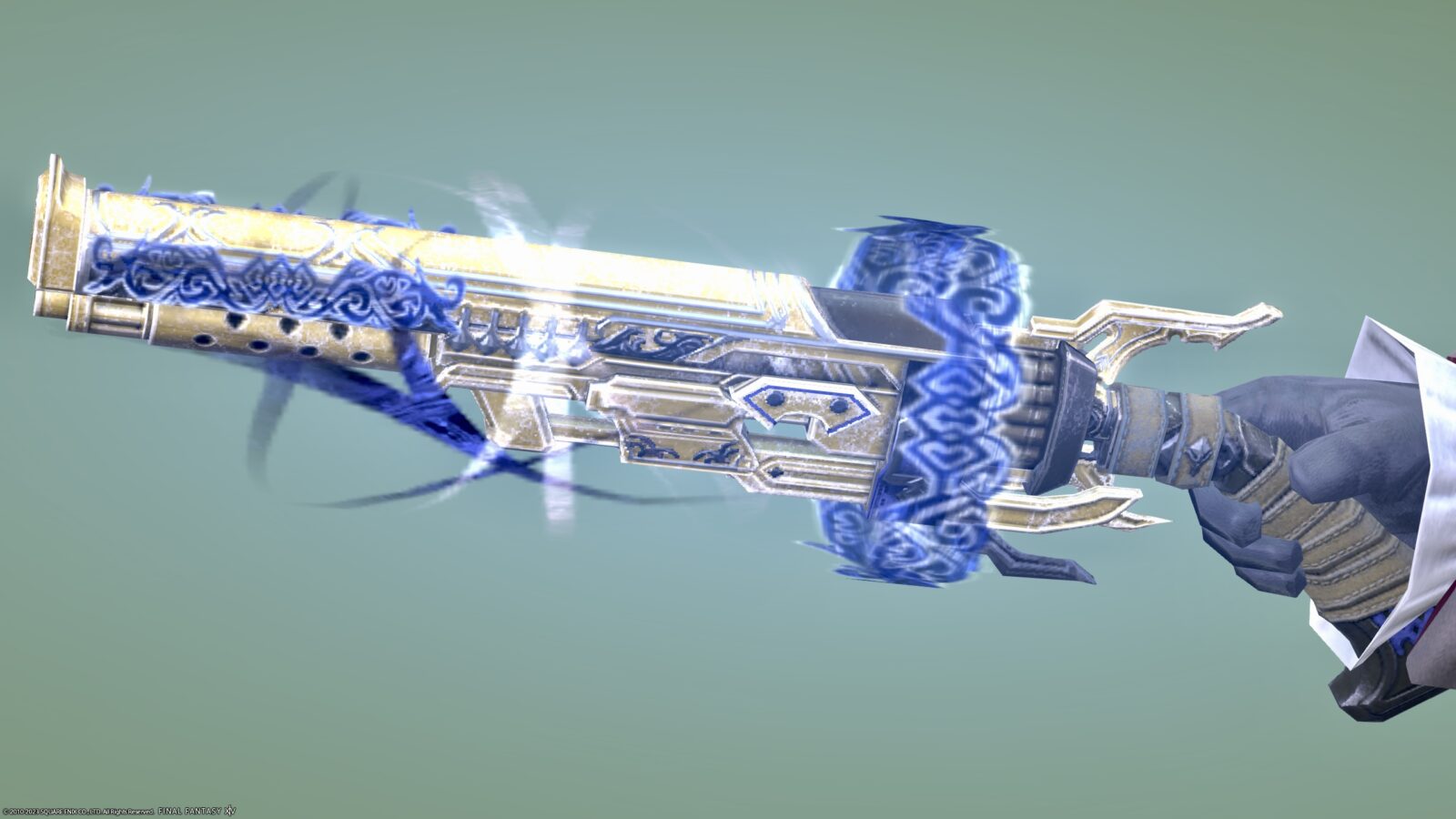 Turquoise Green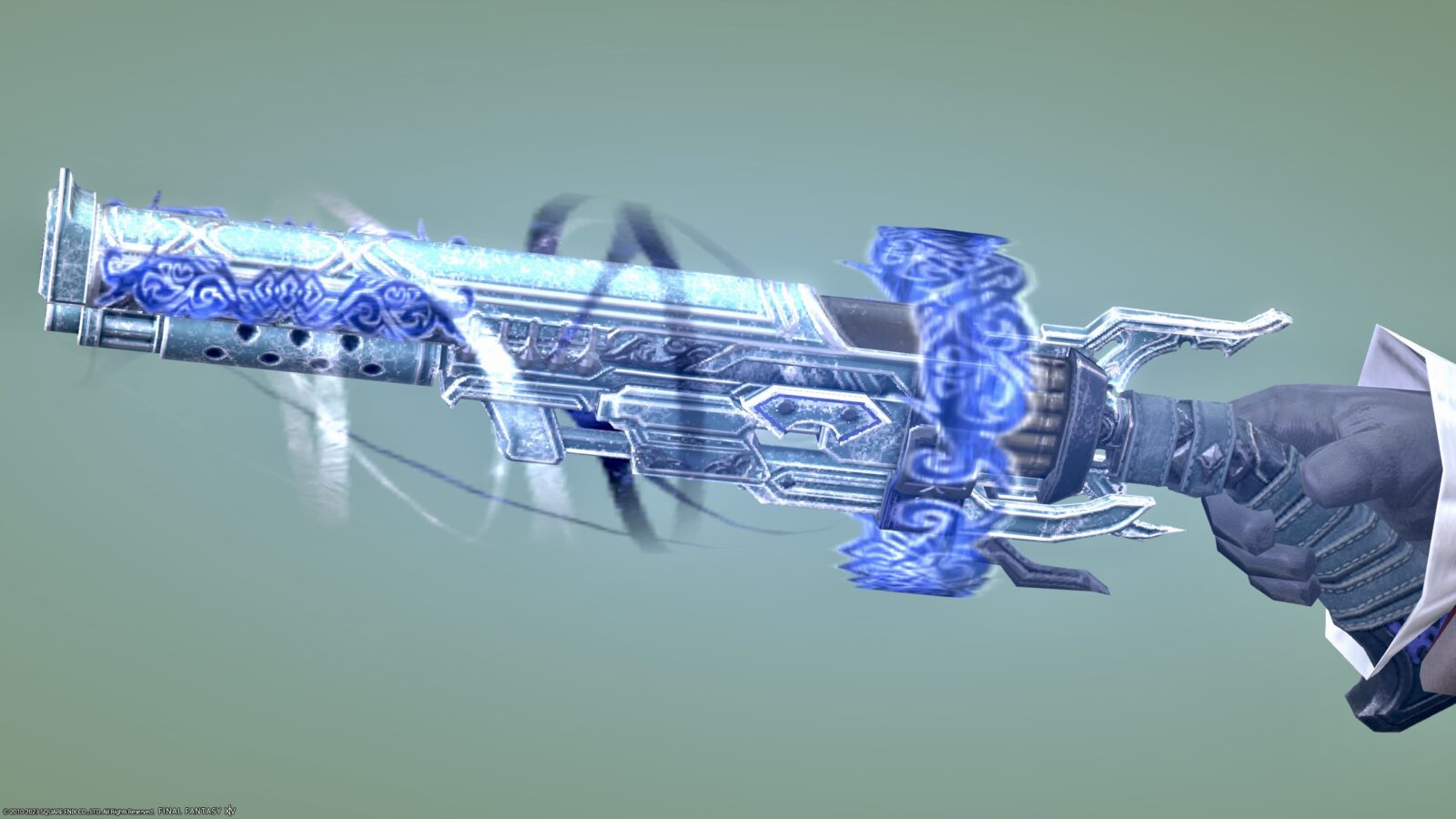 Gobbiebag Brown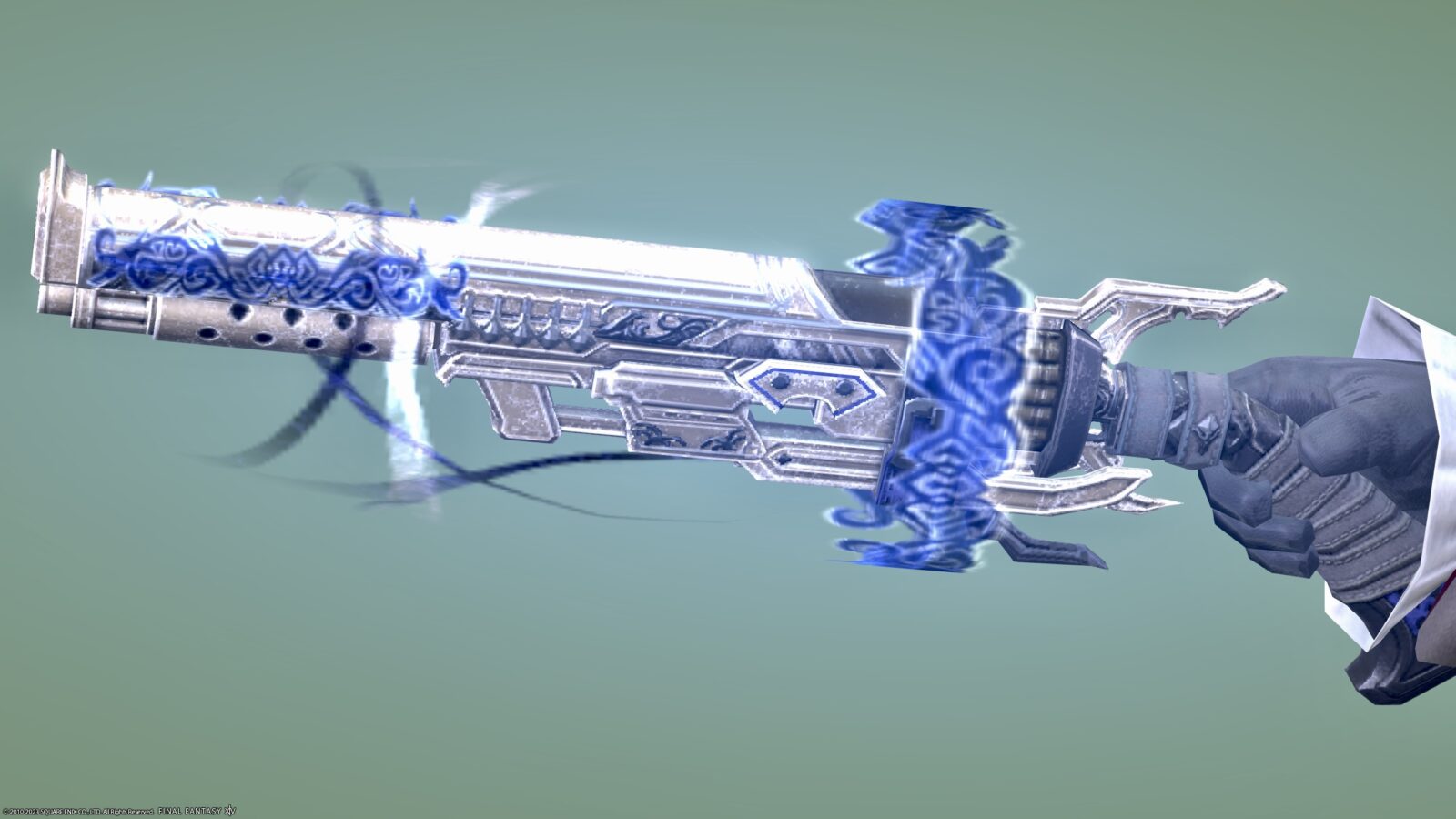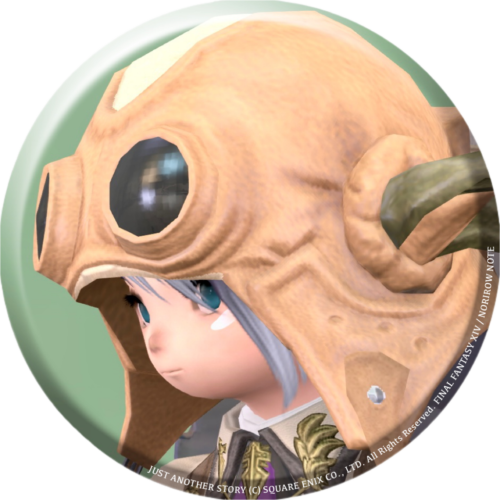 norirow
It is dyed with a slightly faded taste.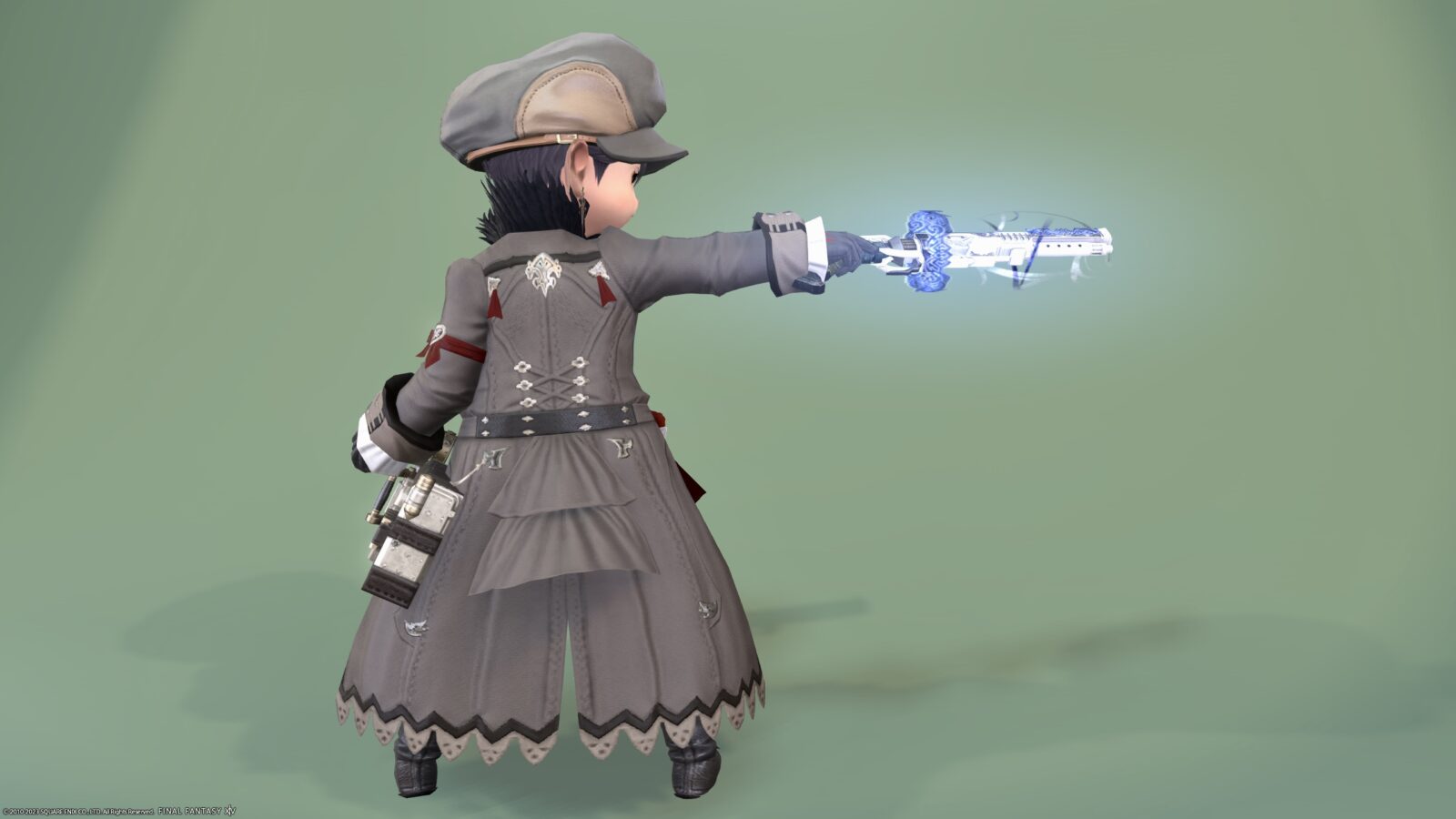 Somehow, in the second stage of Manderville Weapon this time, in general, there is a faint white haze around the glowing effect, and the effect itself looks like it has a taste.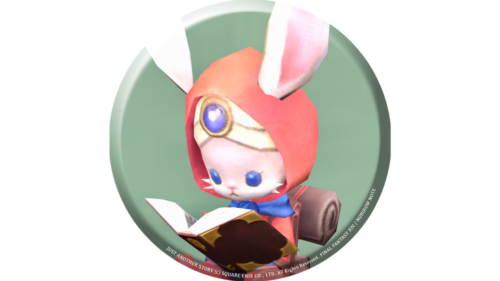 namingway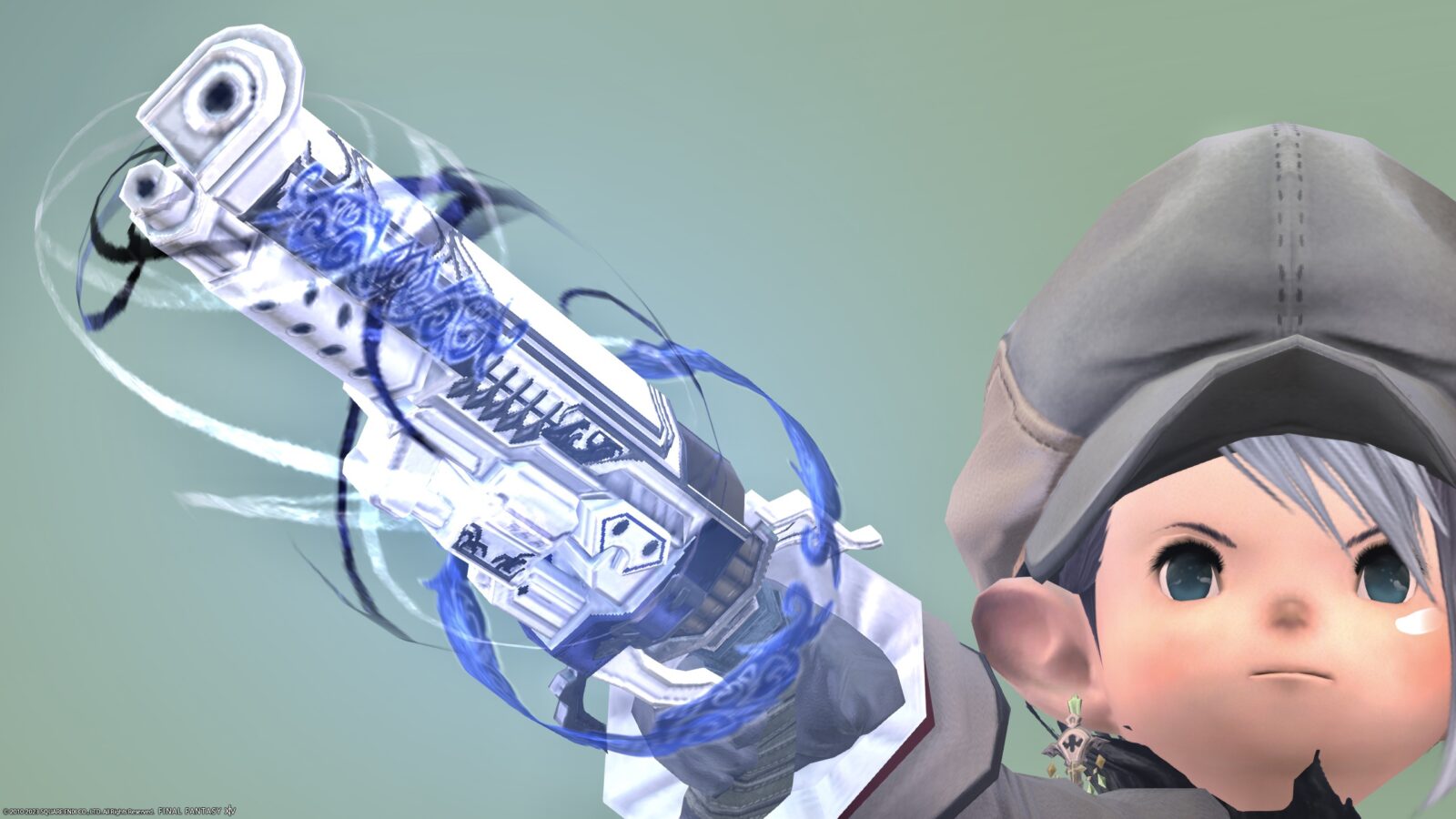 ▼ I recorded the glowing effect in the video!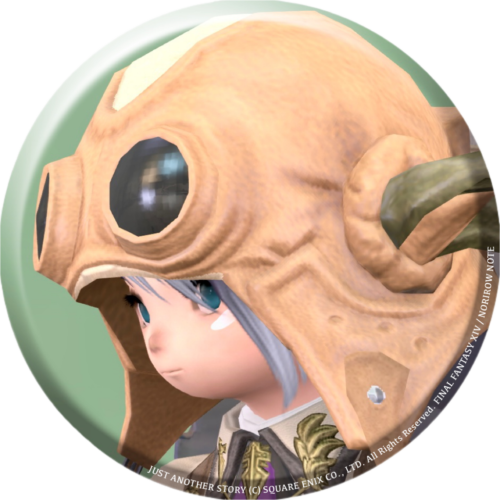 norirow
The designer may have aimed for an effect with a classic atmosphere.
So, that's it for Machinist's Manderville Weapon Stage 2 "Amazing Manderville Revolver" record!
♦♦♦
Related record