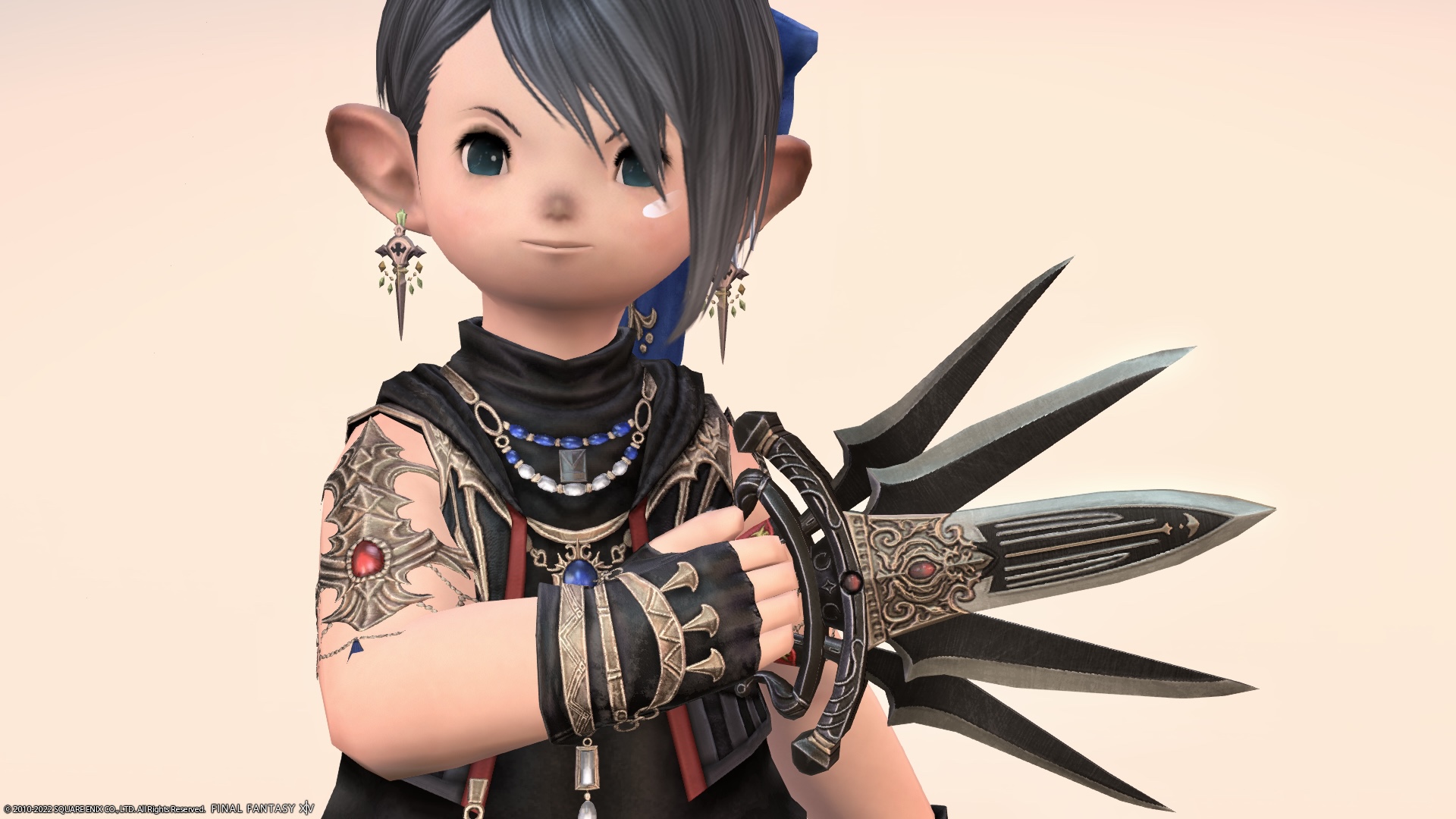 This is a record of the dancer's AF5 weapon (Lv89) "Terpsichore".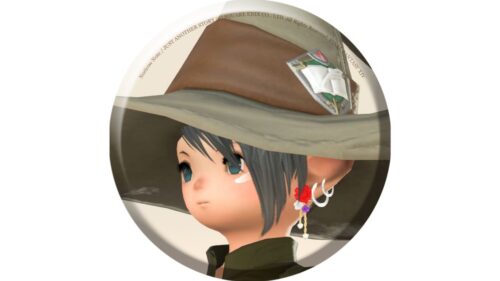 norirow
Wow, it's a throwing weapon that's not a chakram!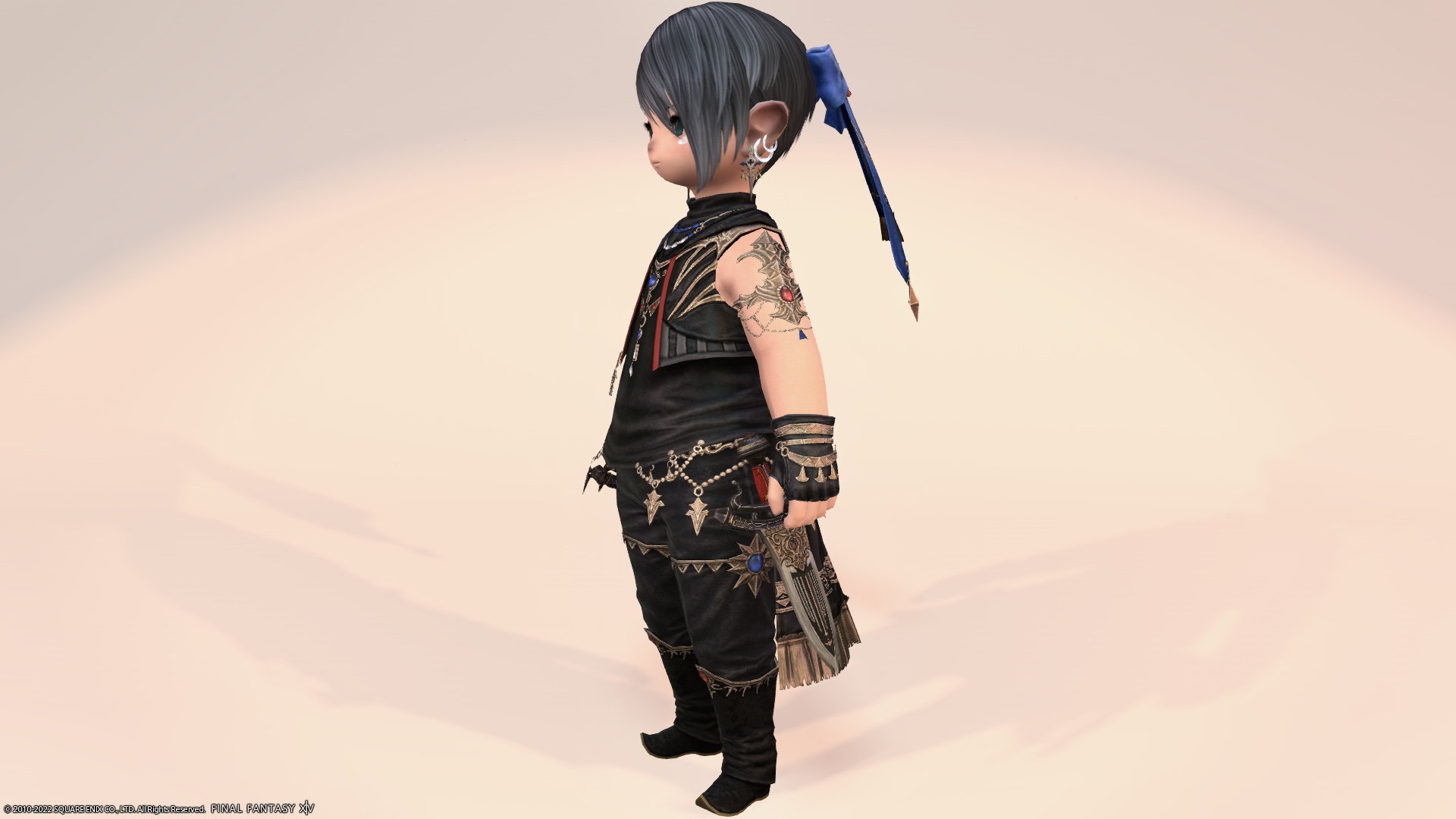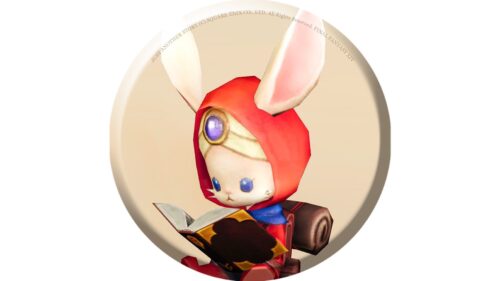 namingway
When carried around the waist, it looks just like a dagger.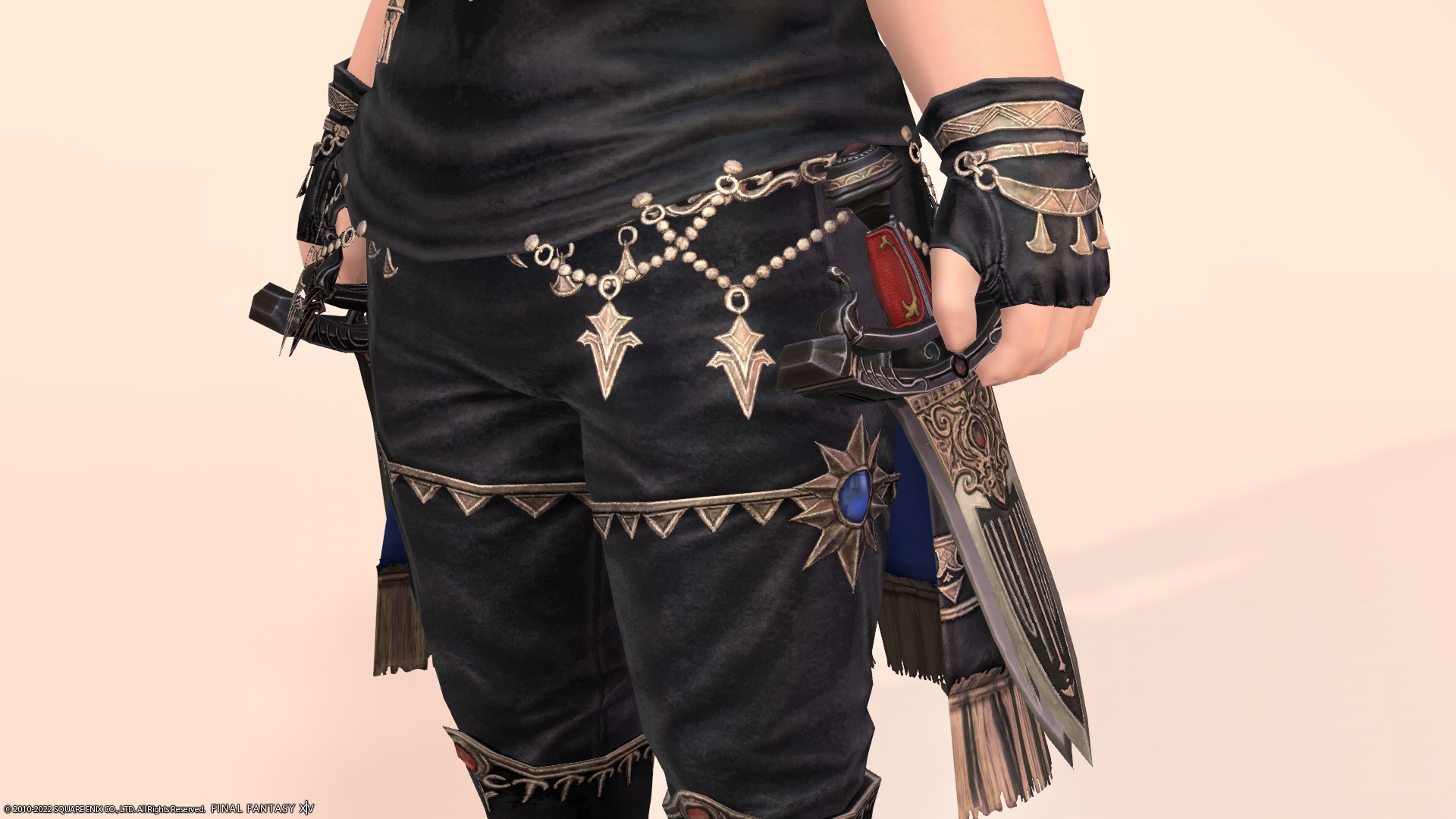 When you hold it, two blades spread out on both sides, forming a shape like a total of five knives connected.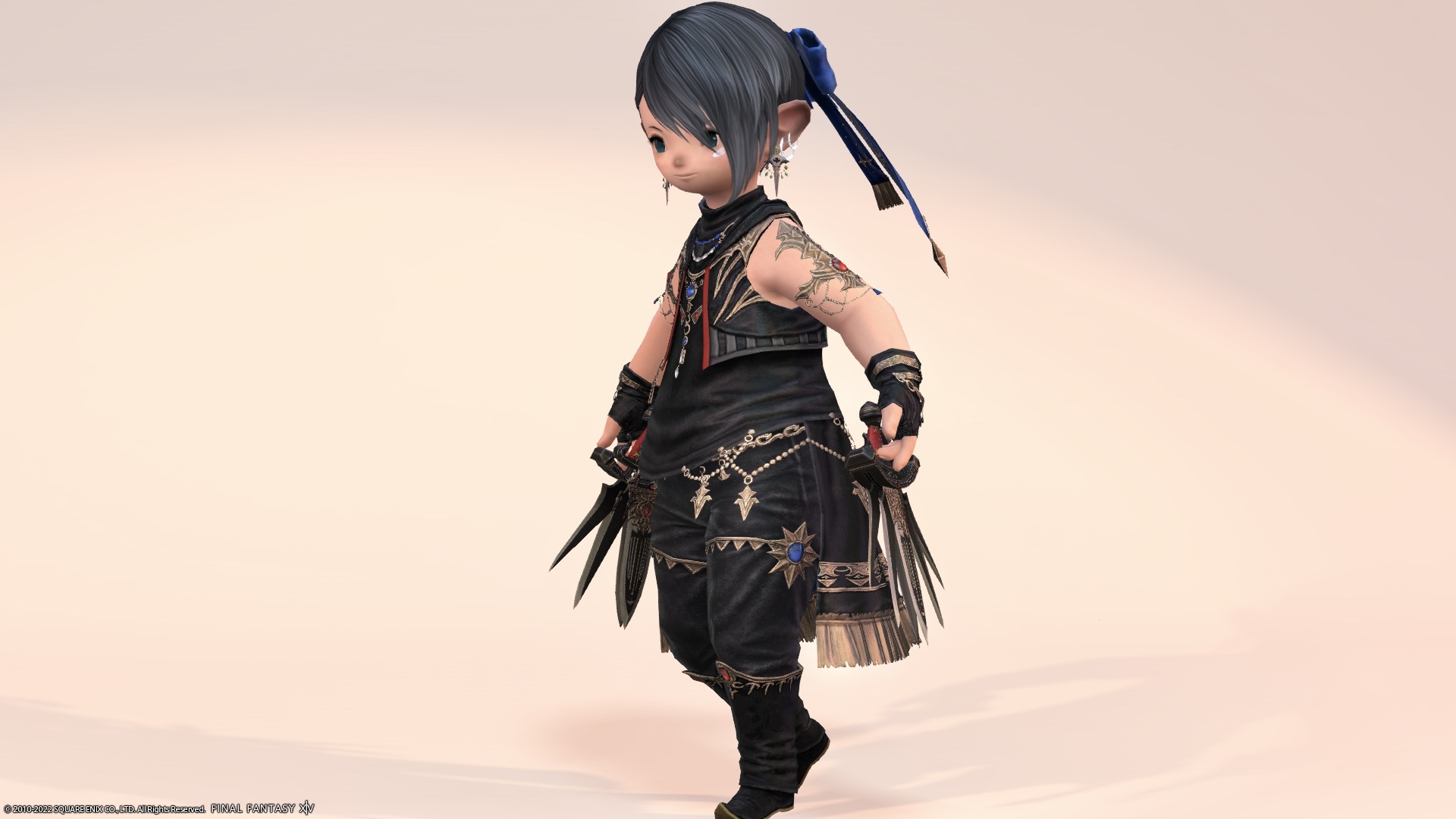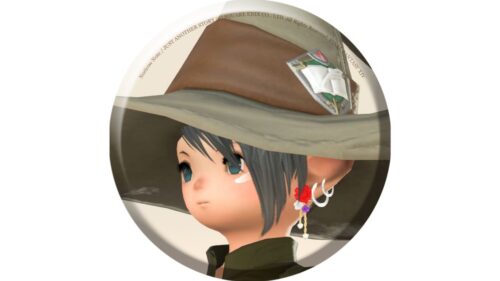 norirow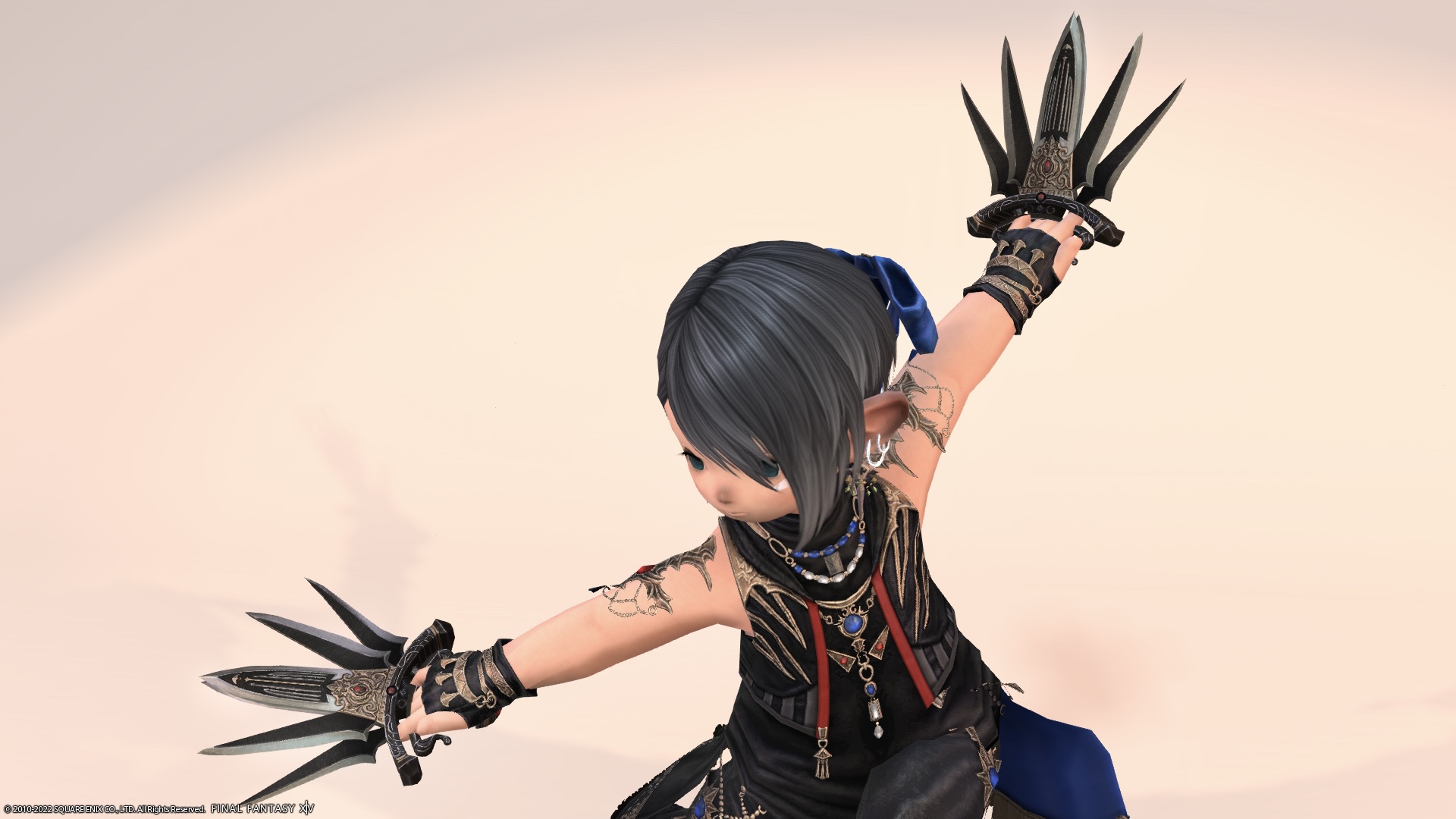 It's like a monk's iron claw-based combat weapon.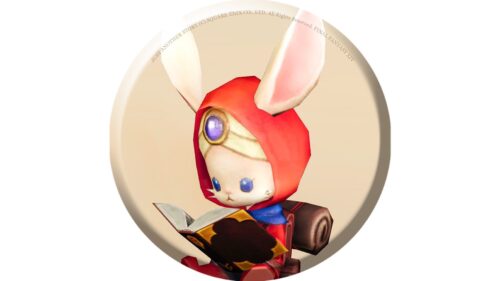 namingway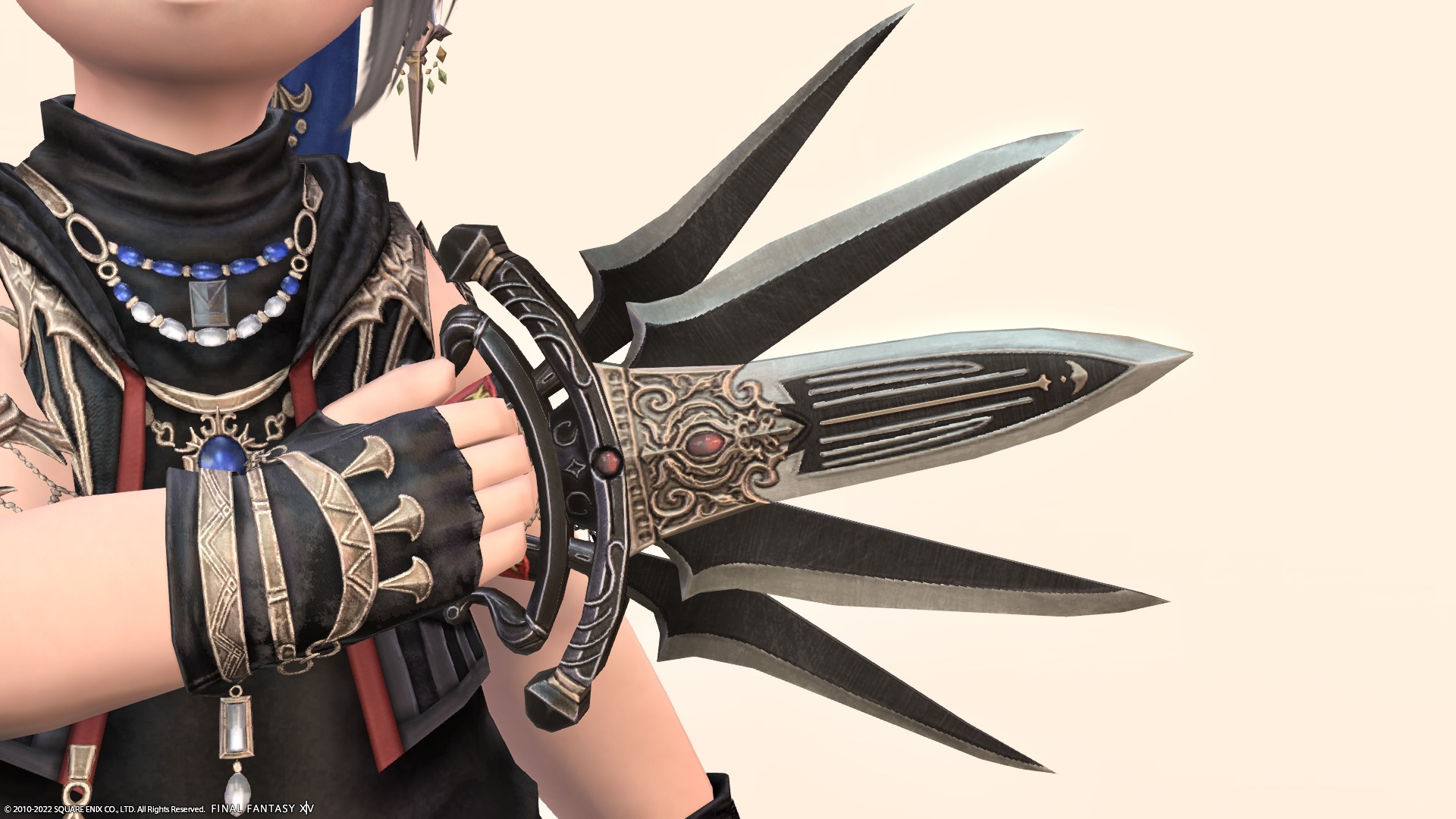 If you look closely, the red part that looked like a knife handle when you carried it around your waist spreads in two.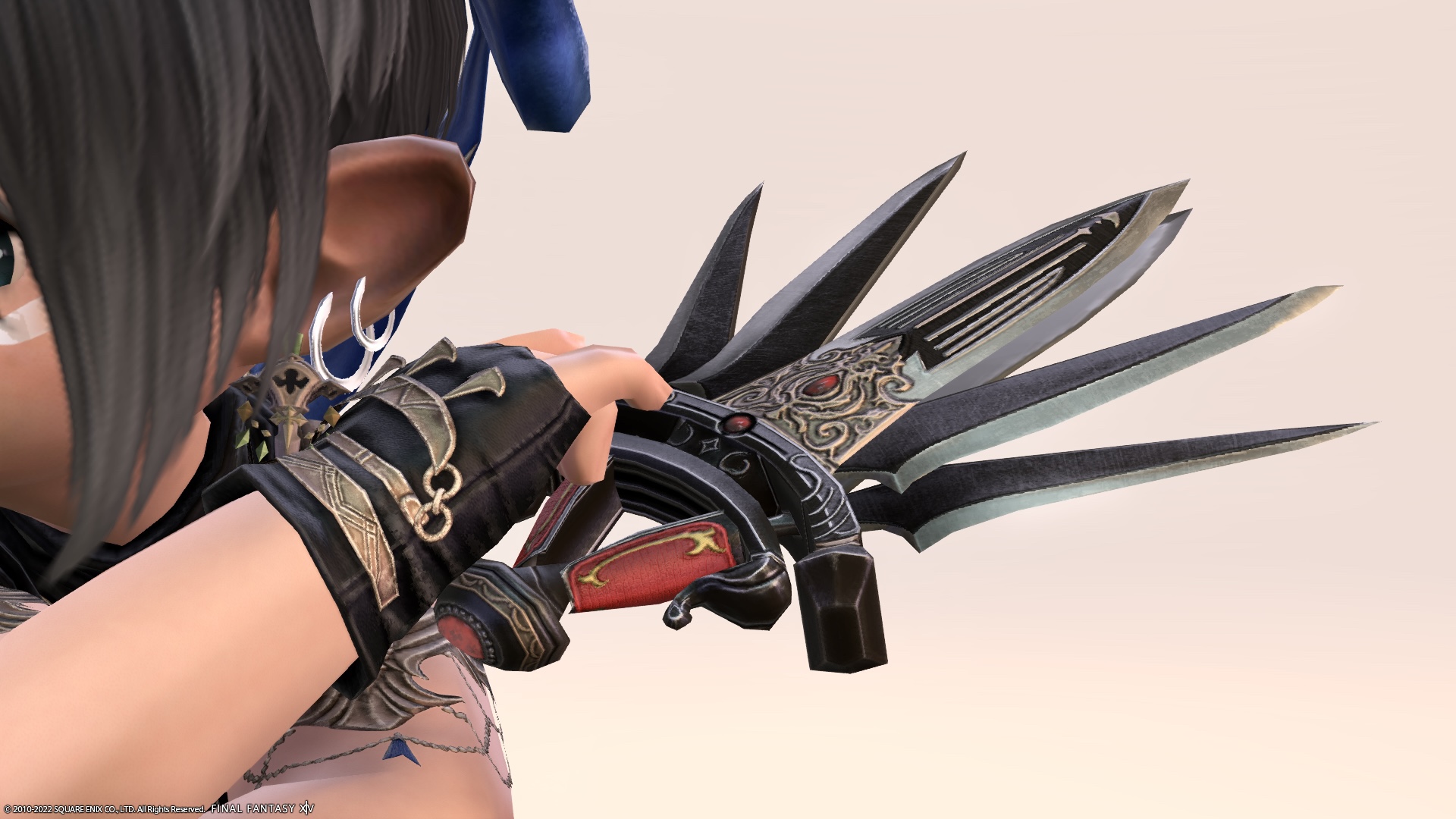 If you take a closer look, you can see that there is a gap in the middle blade. Perhaps when I was carrying it around my waist, it probably contained four blades.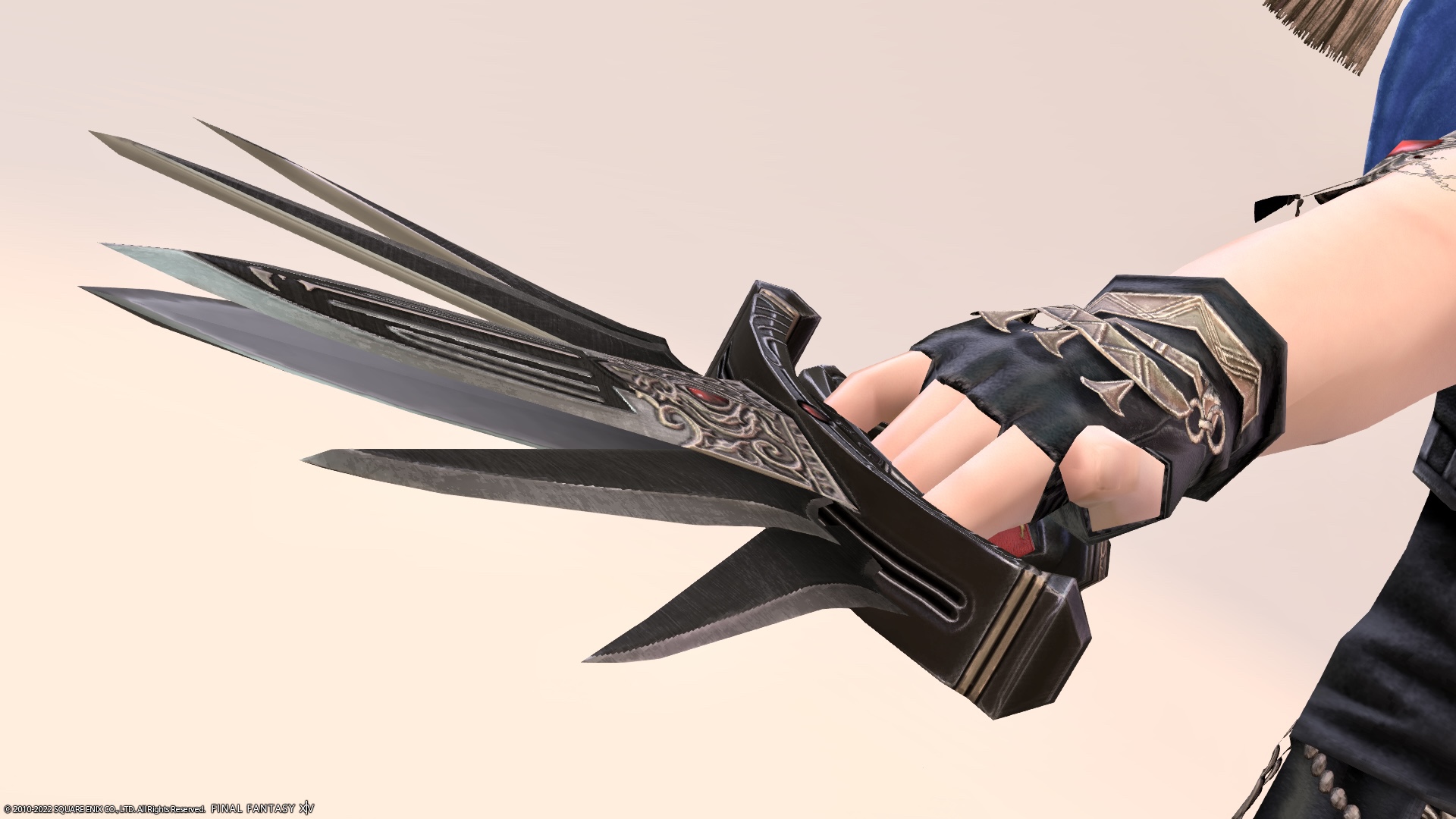 By the way, "Terpsichore" is the name of the goddess in Greek mythology.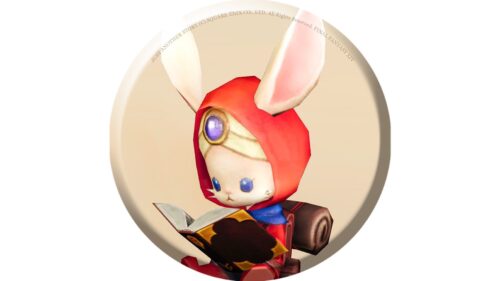 namingway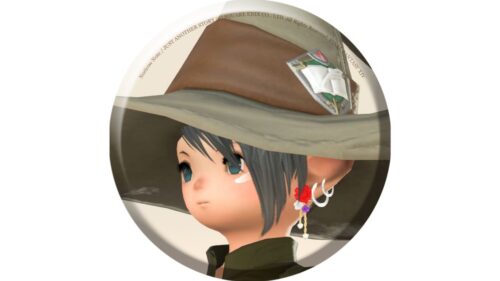 norirow
Oh, it's nice and happy to have a sacred name ♪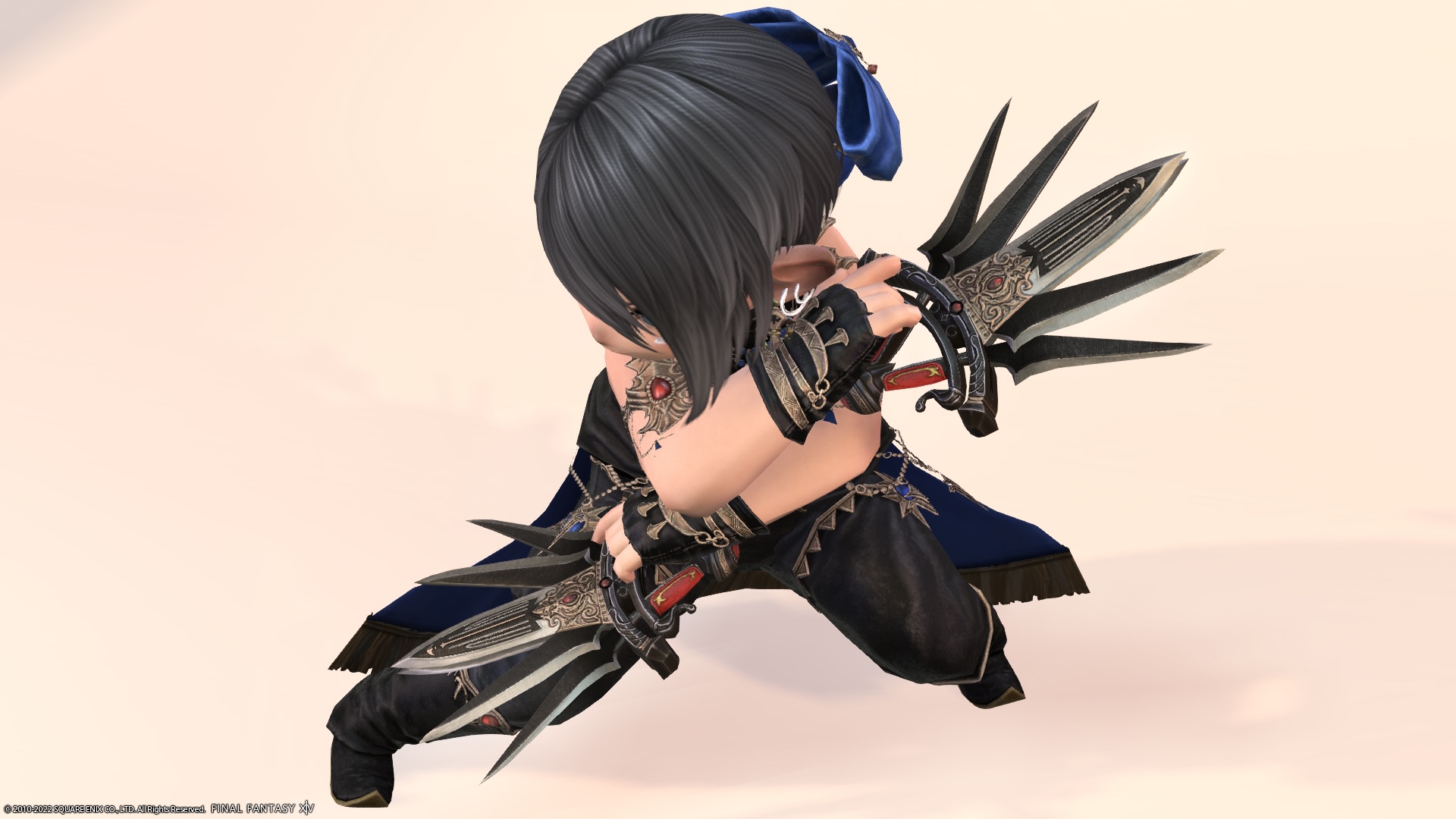 In addition, this "Terpsichore" should be available somewhere by advancing the story of Endwalker.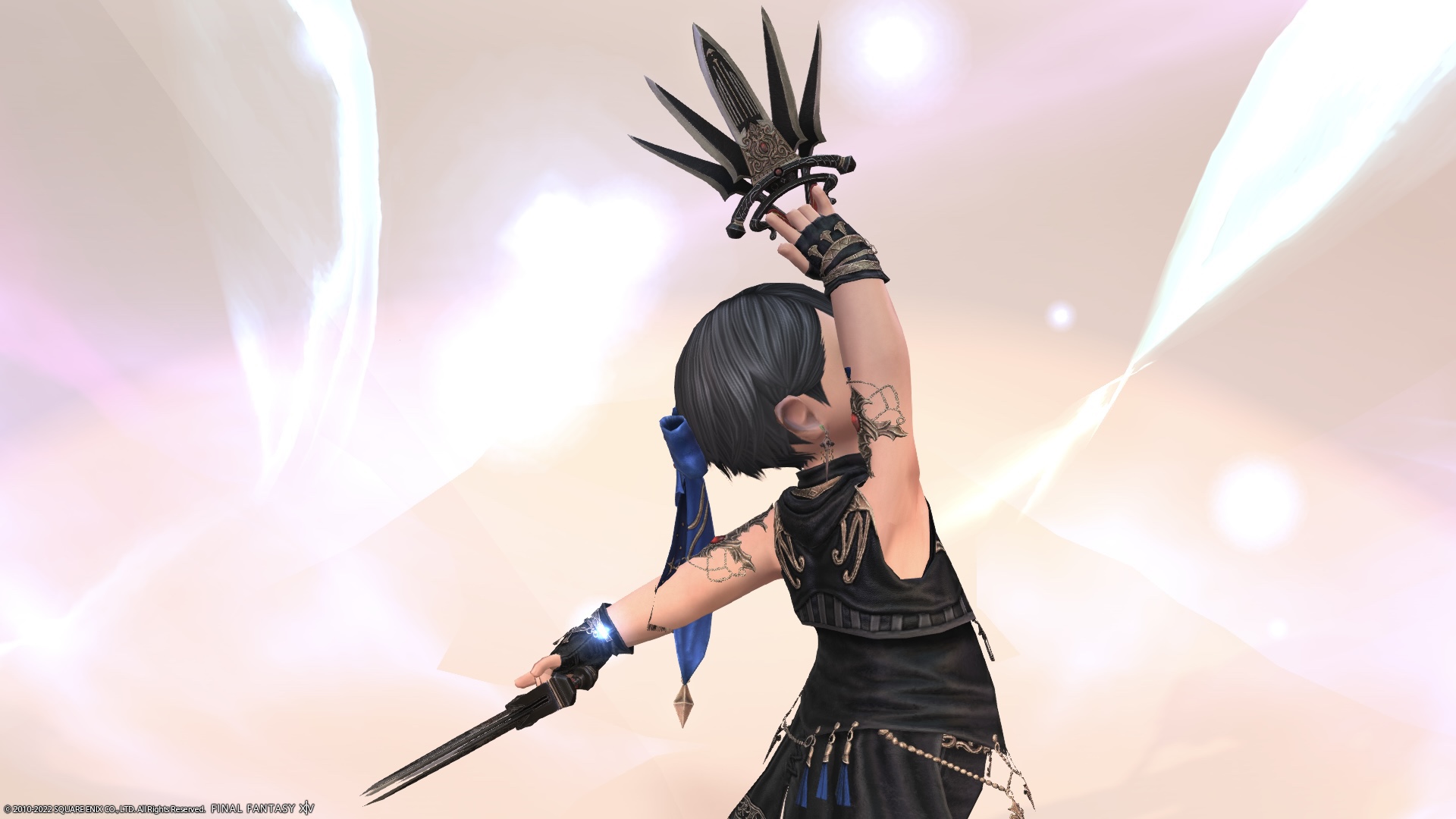 You will also be able to dye by clearing the Roll Quest of Physical Ranged DPS in Endwalker.
Dyeing pattern
The dyed area is only a part.
Snow White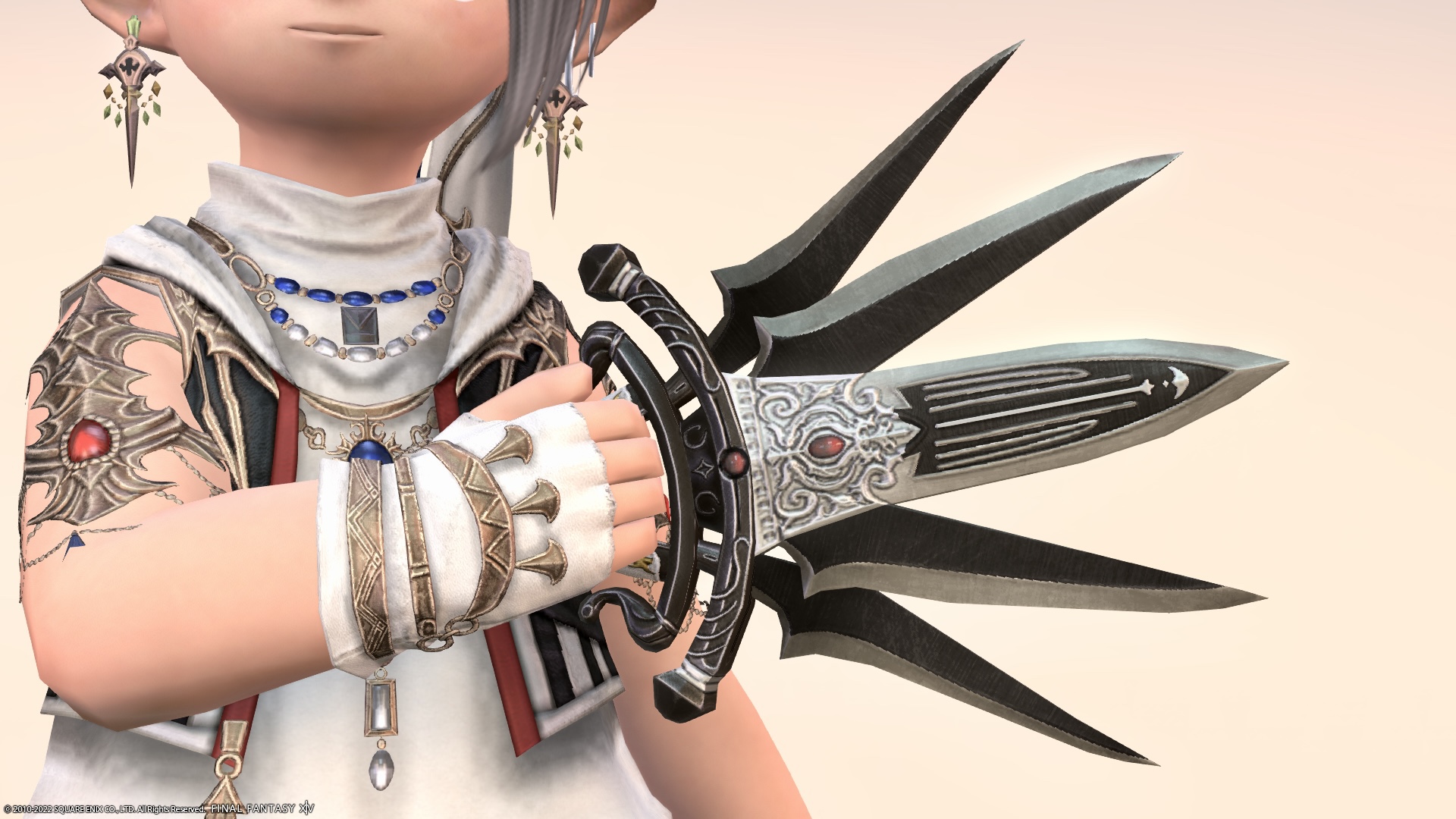 Dalamud Red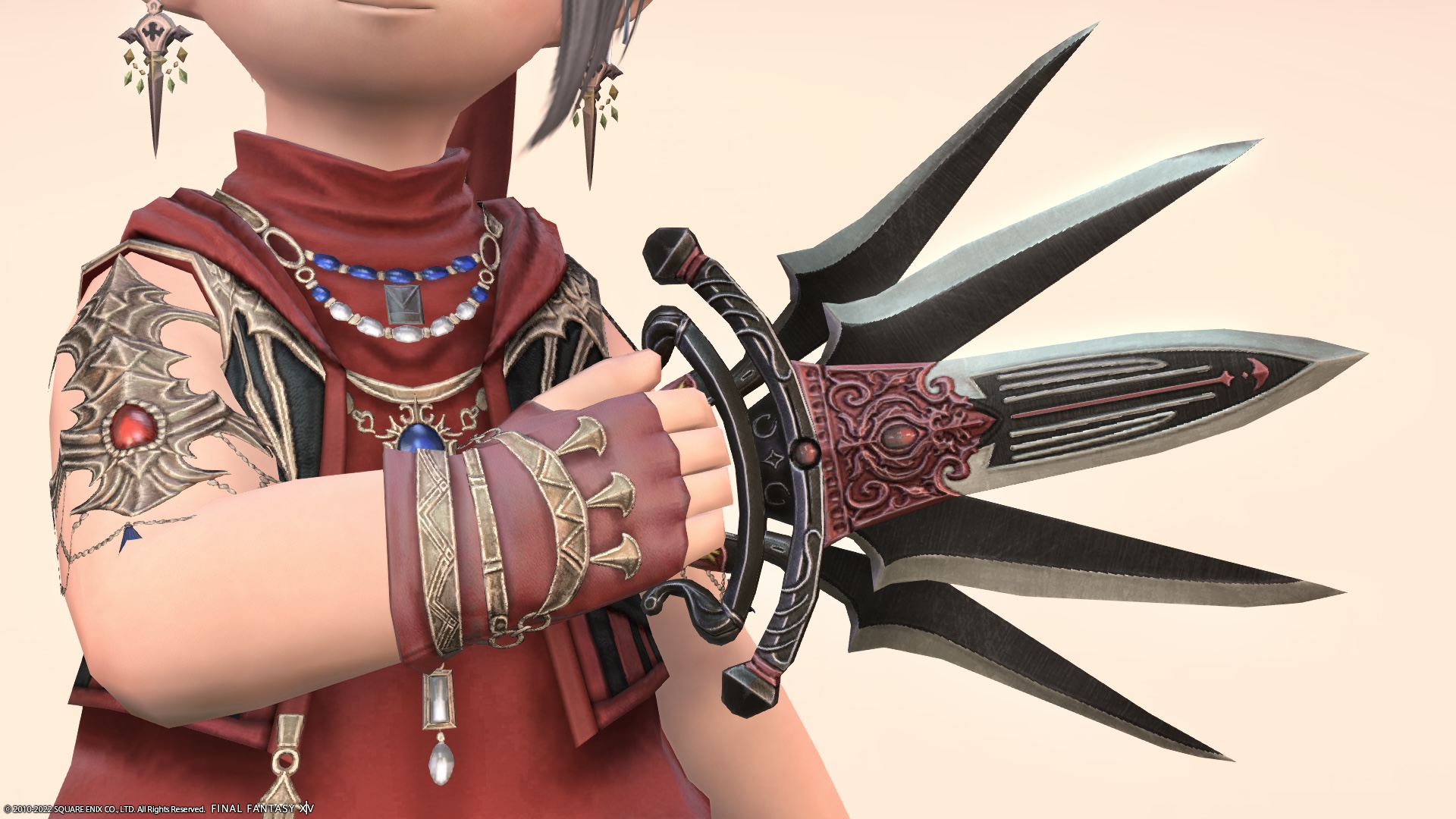 Honey Yellow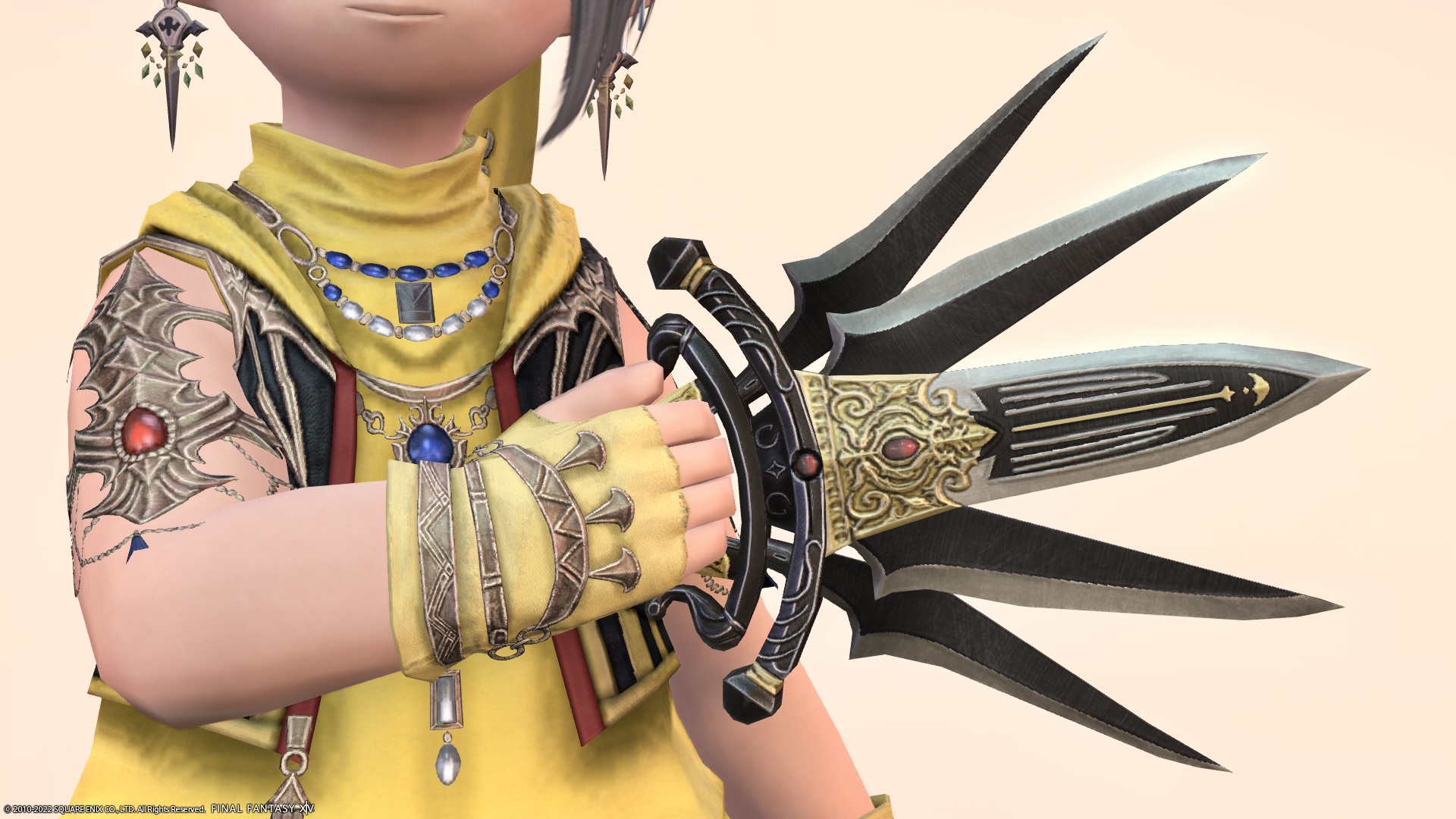 Olive Green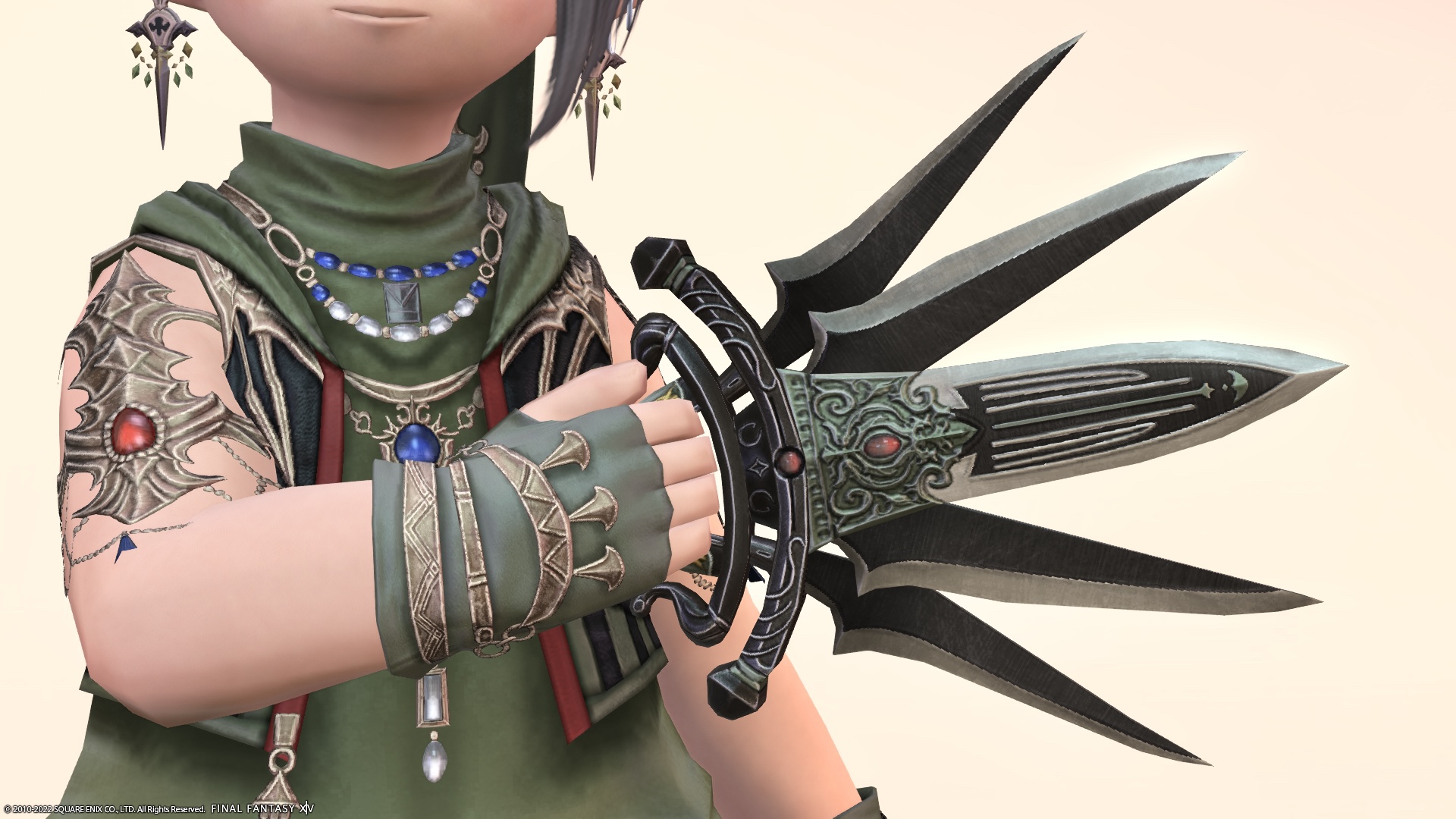 I think it's cool, but if you throw it, it won't come back anymore, right?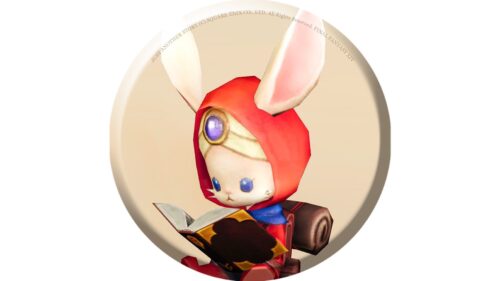 namingway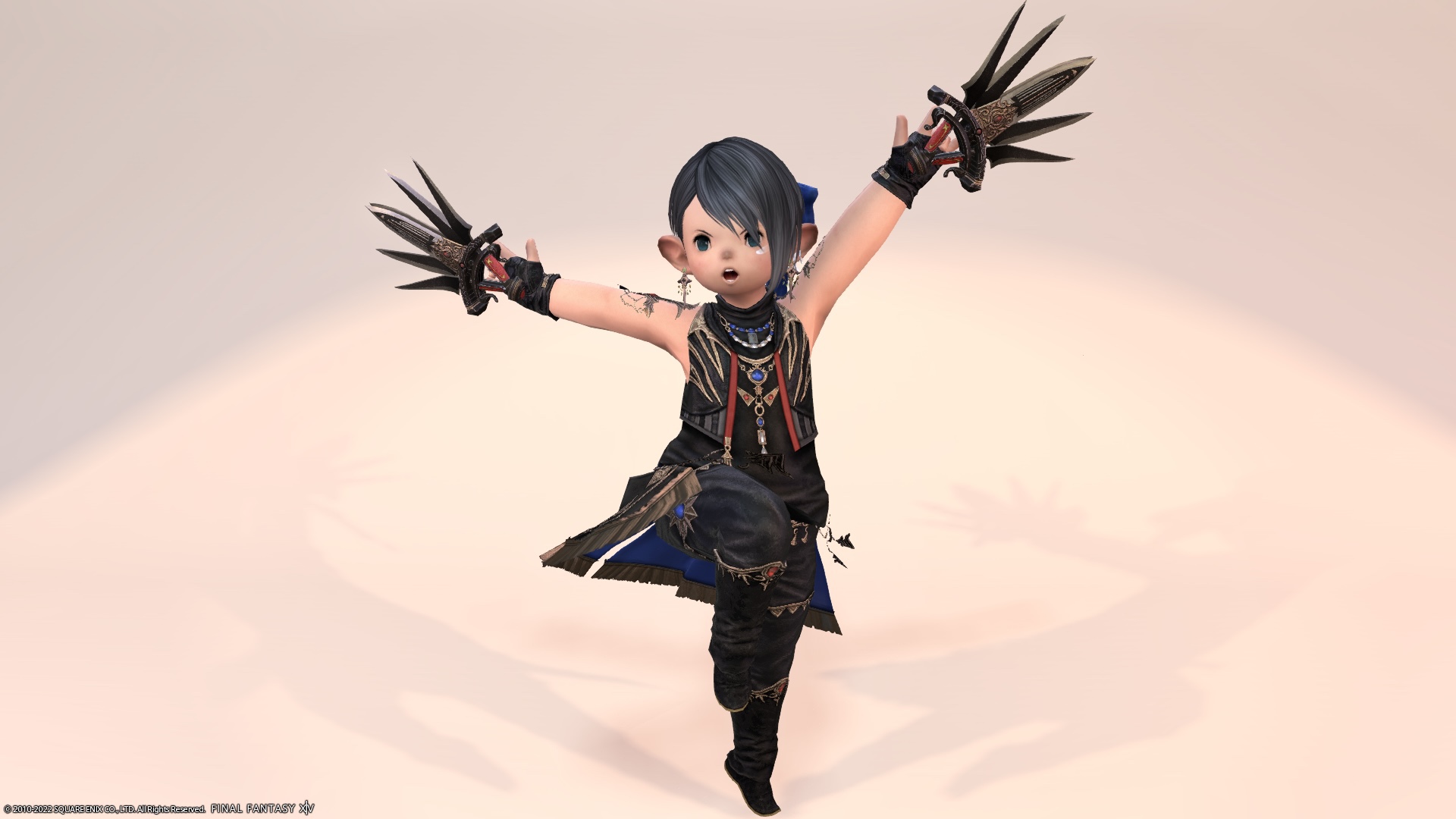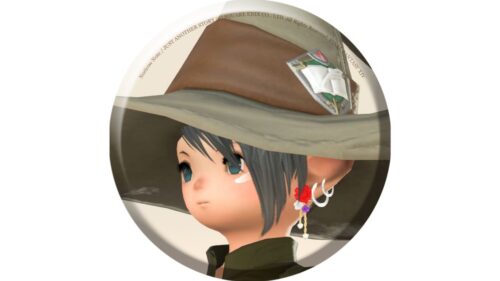 norirow
Hmmm, I'm sure it will come back with the power of ether!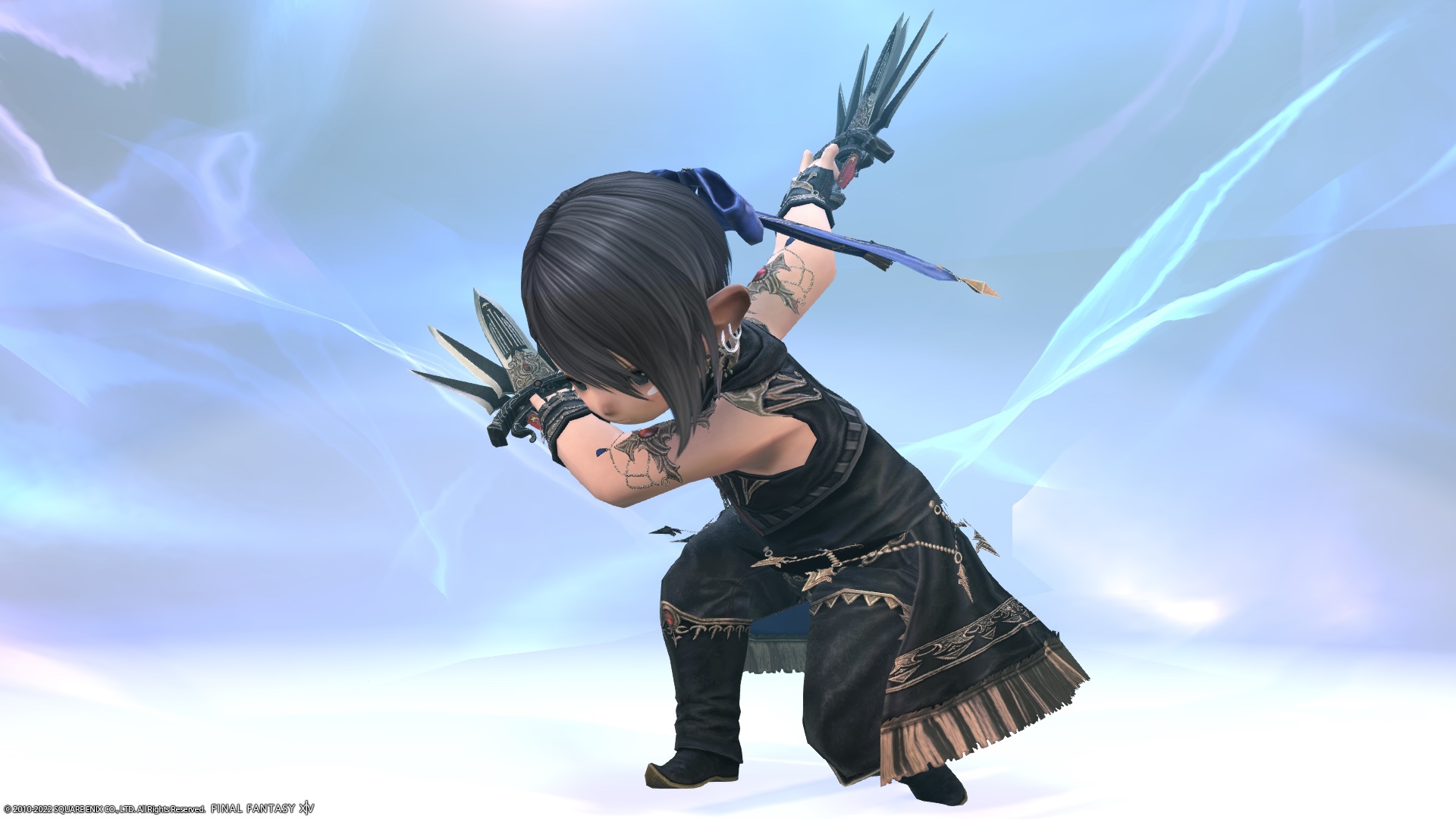 Norirow-san thinks that everything should be solved "thanks to ether", so I'm in trouble.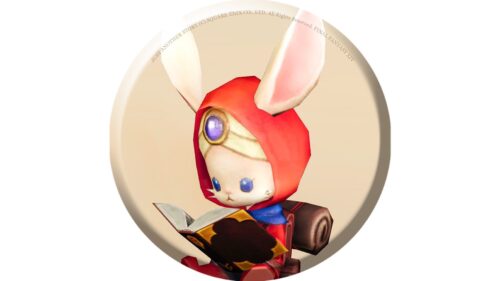 namingway
Video recording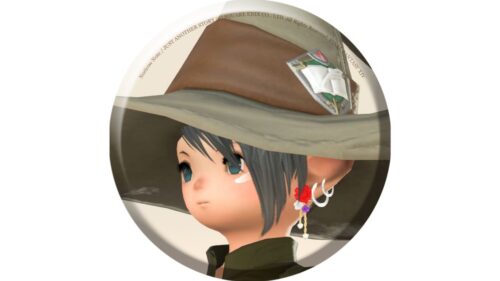 norirow
So, it was a record of the dancer's AF5 weapon "Terpsichore".
Related records