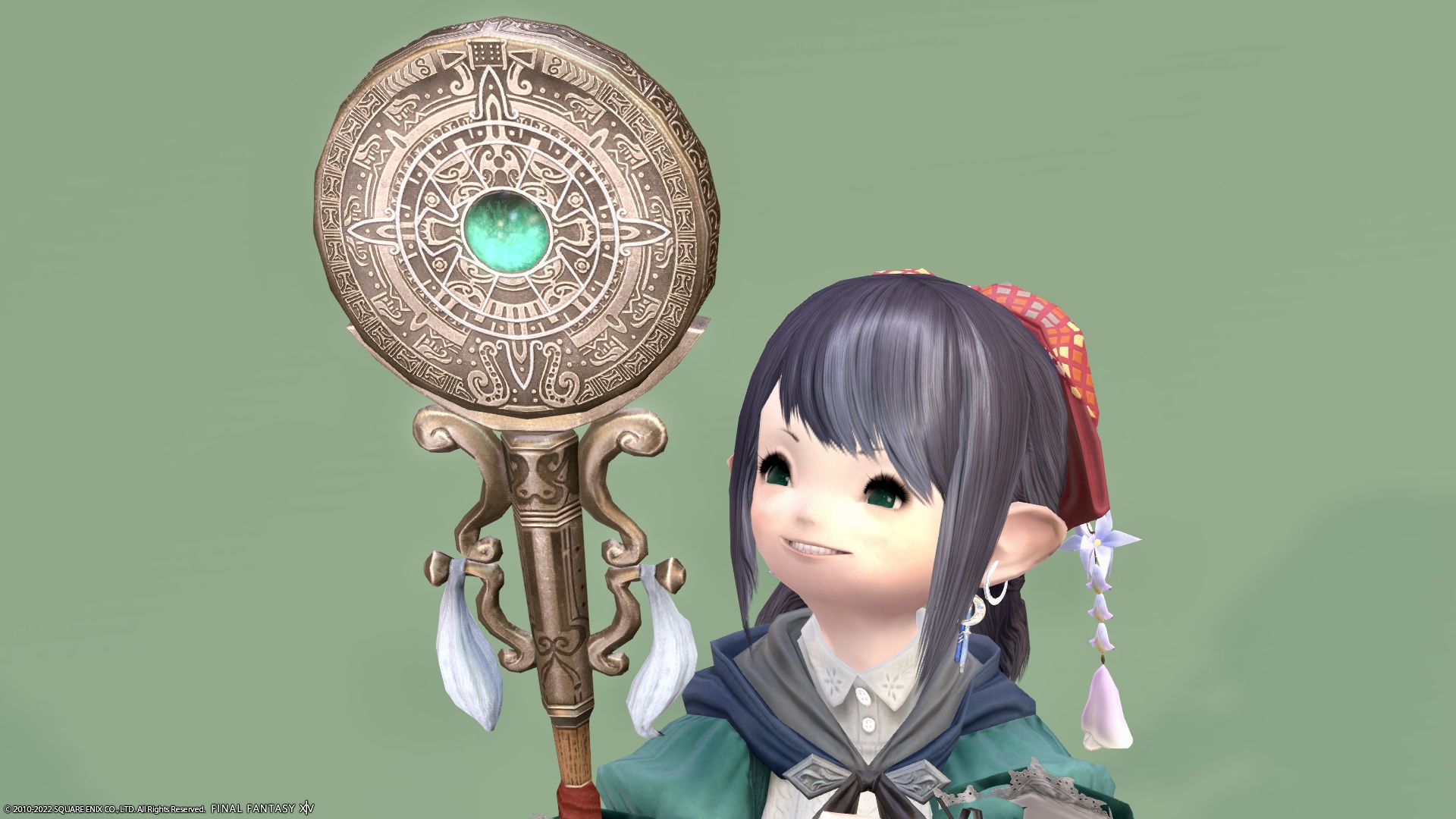 This is a record of the white mage's weapon, "Ravel Keeper's Cane", which can be obtained in The Qitana Ravel.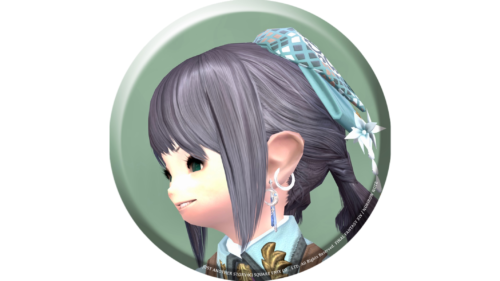 noriko
I got the same cane as Cymet-chan! I'm glad!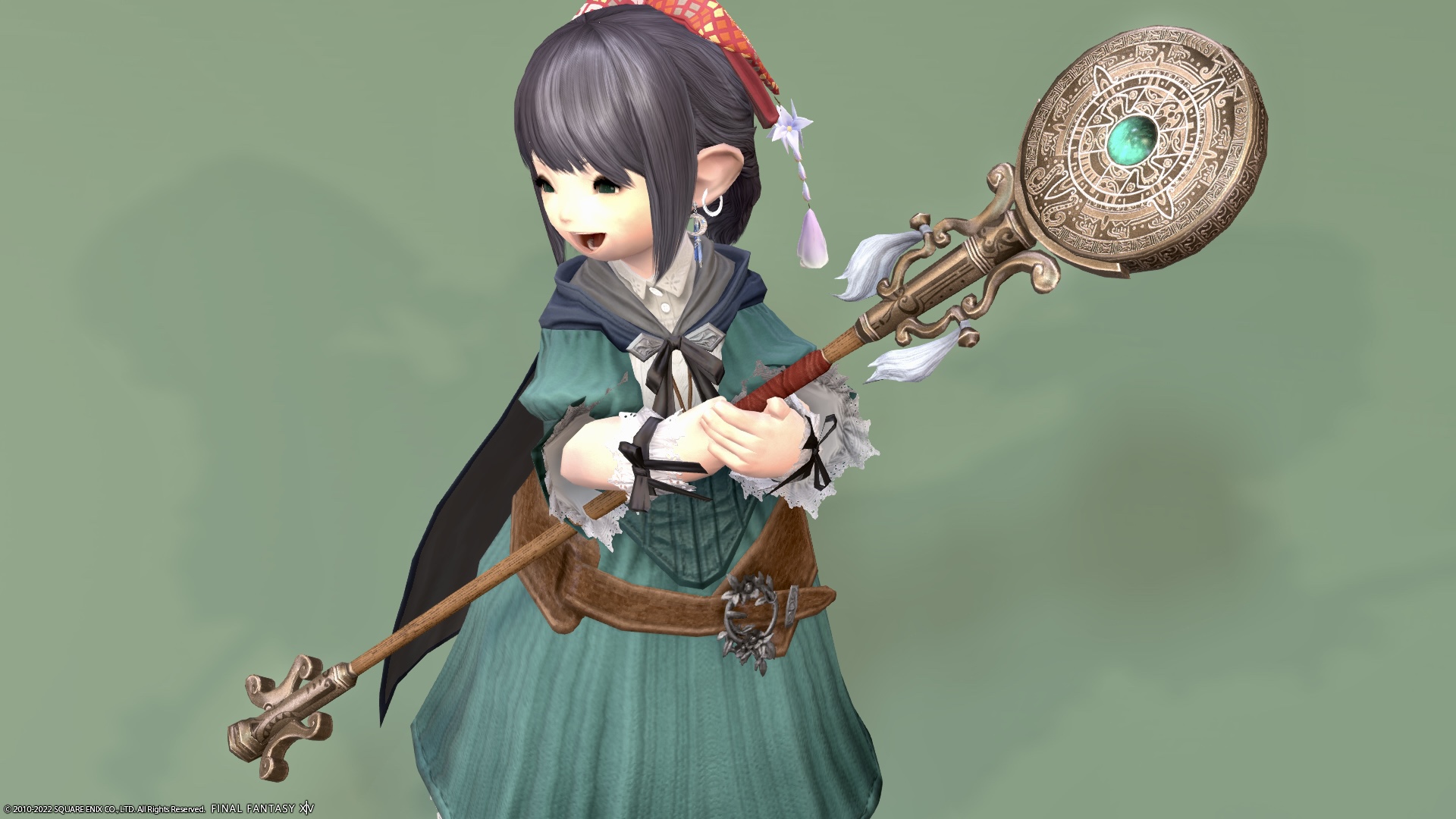 Oh, it's Fanow's third daughter, Cymet.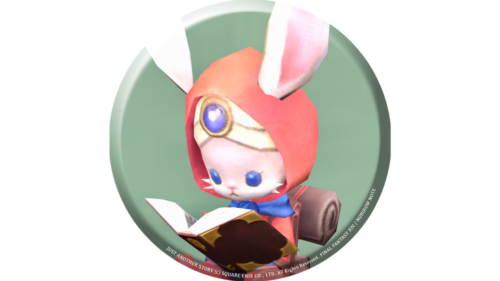 namingway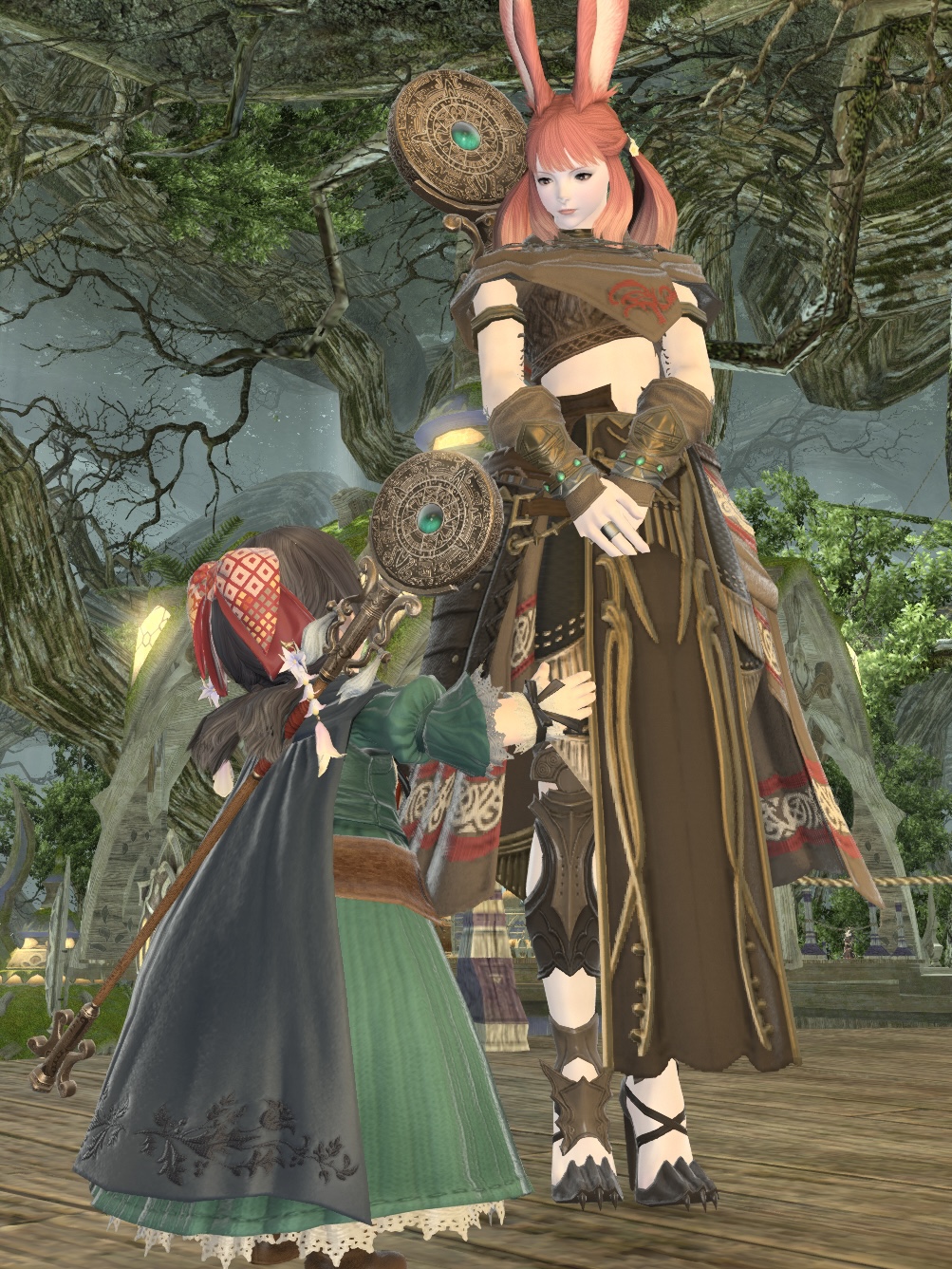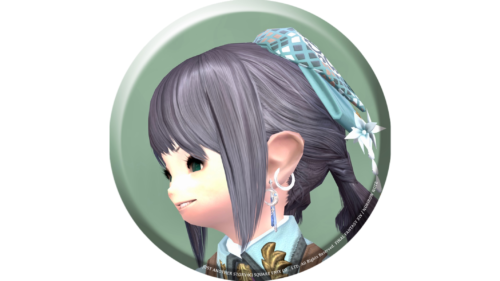 noriko
Yeah, Cymet-chan is cute and I love her!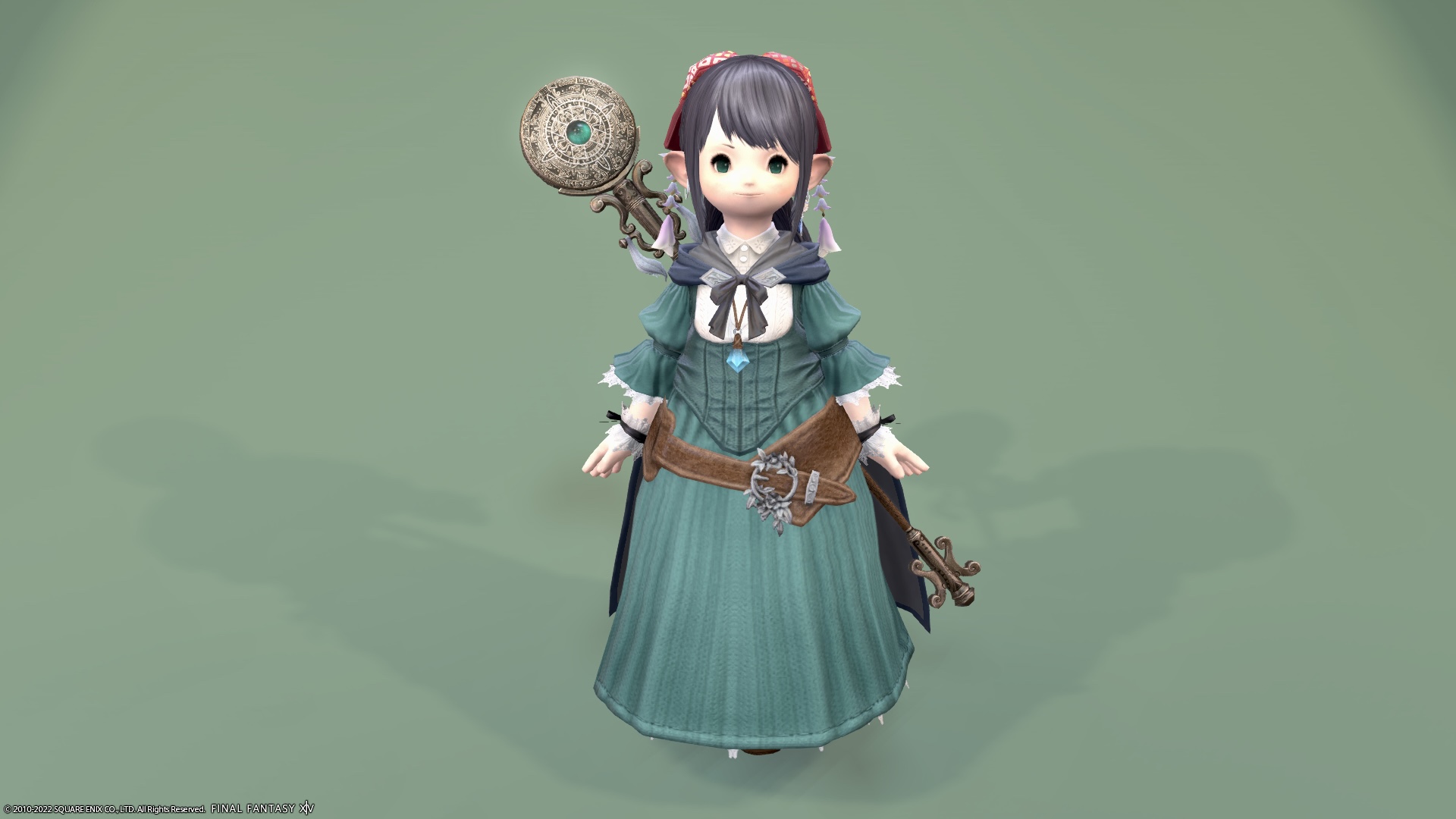 It is a cane with a design that looks like Ronka, and the tip is disc-shaped.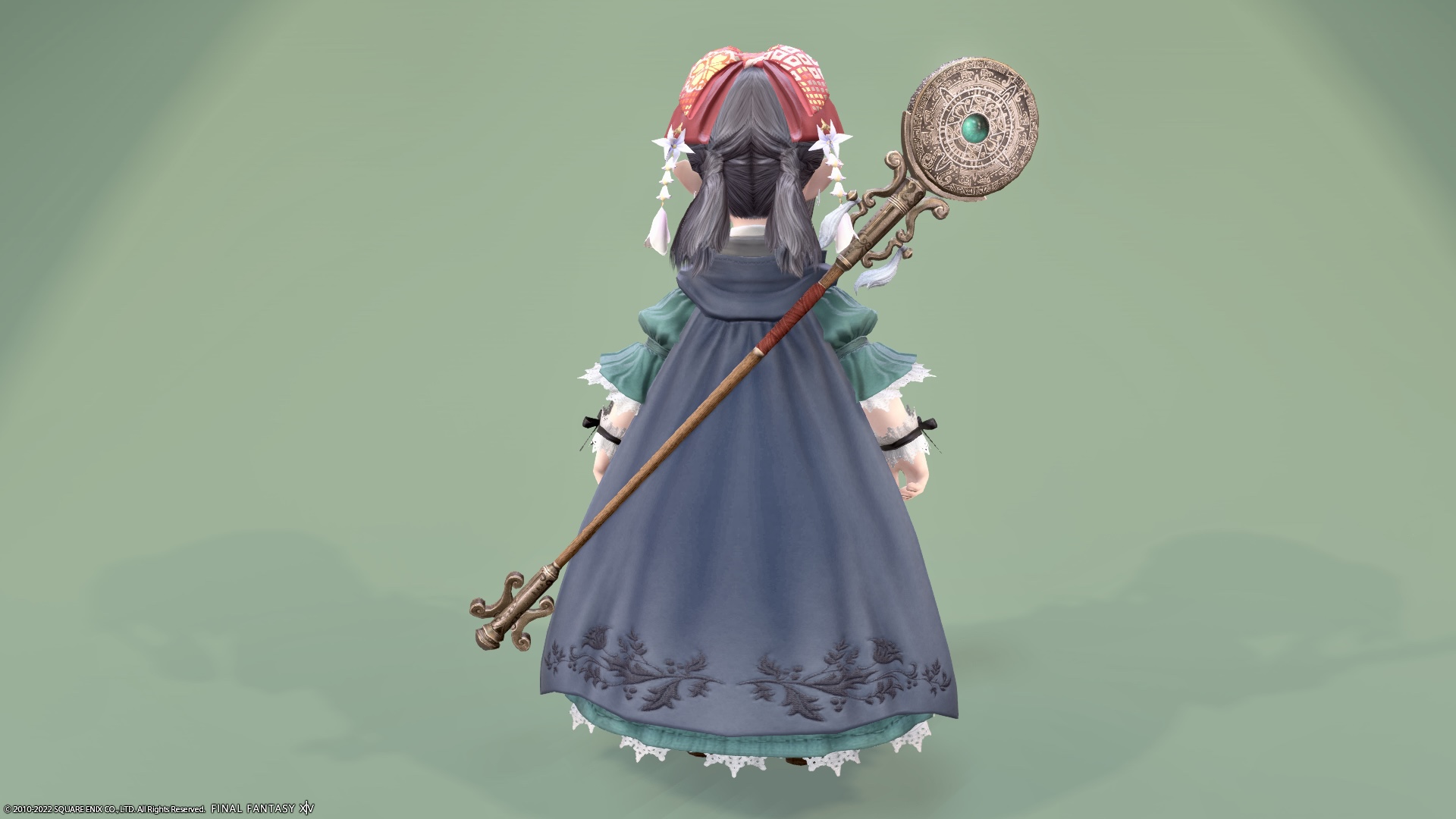 There is a beautiful green stone in the center.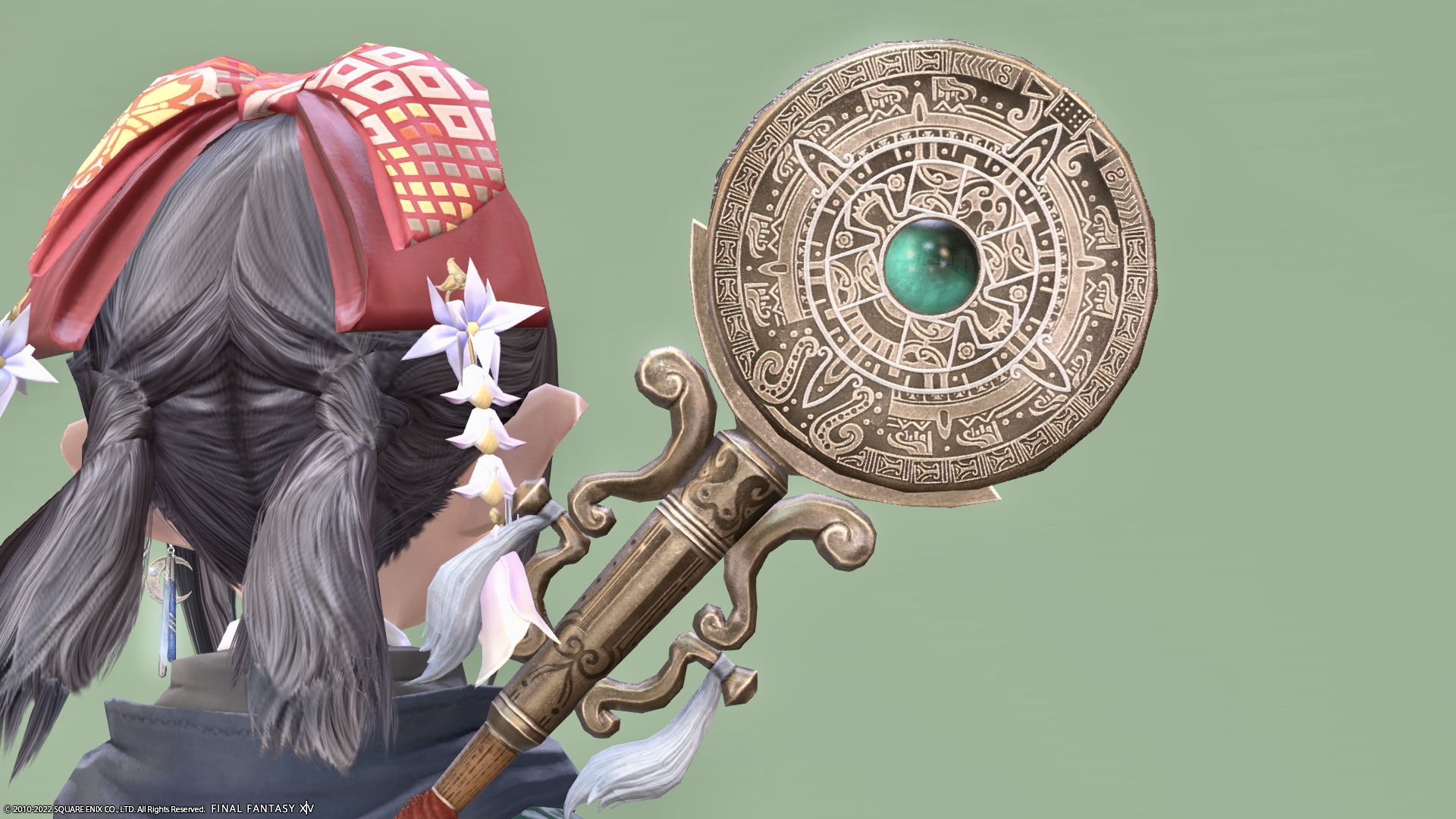 The tip of the handle looks like a key.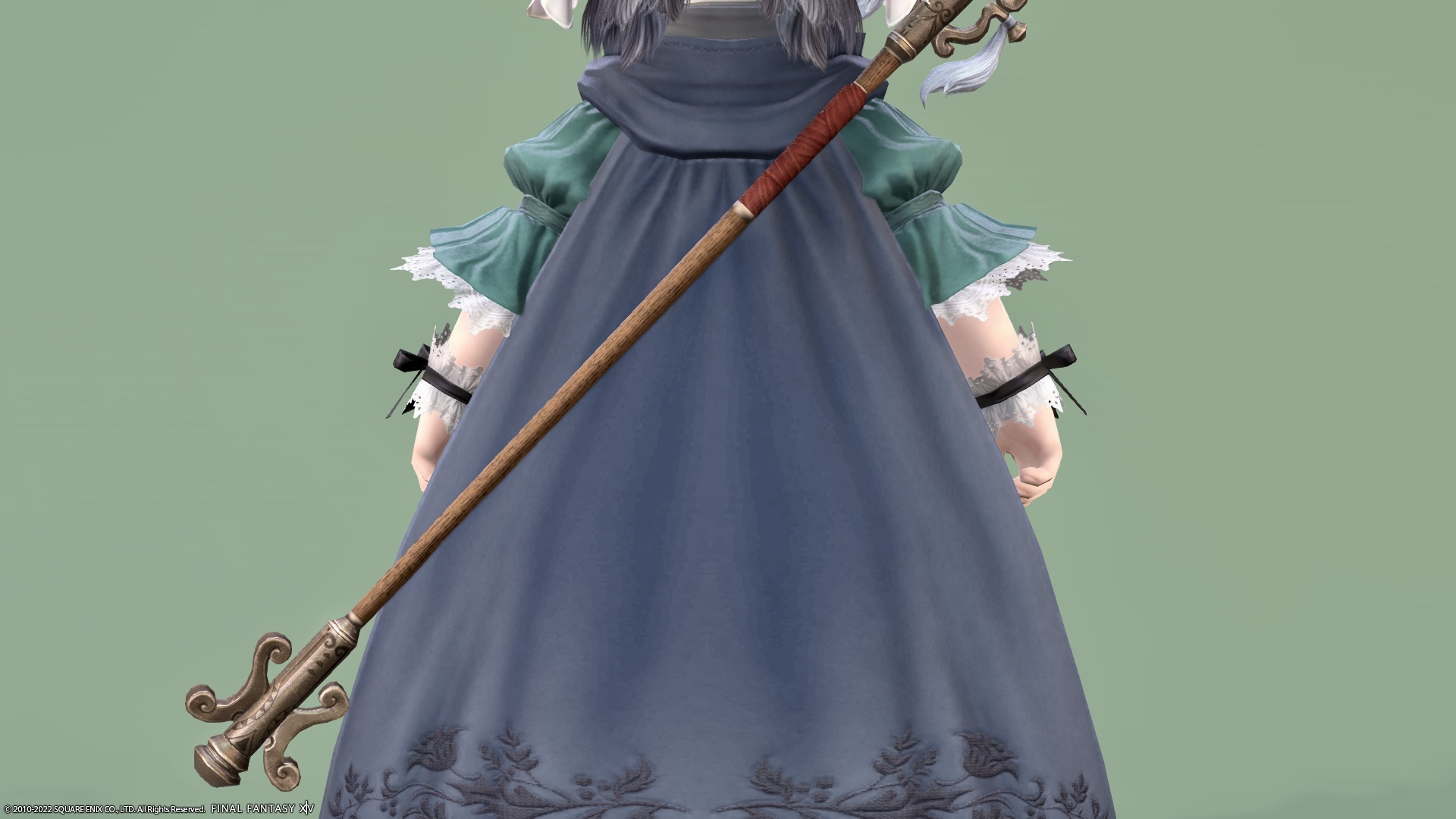 Is it the key to the ruins? It's simple, but somehow it's a cane that seems to be pretty strong with magical powers in it.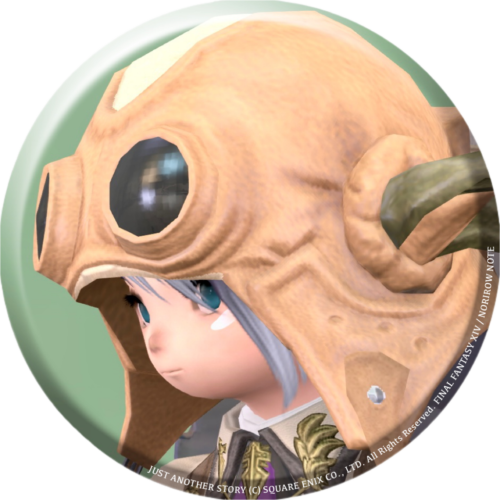 norirow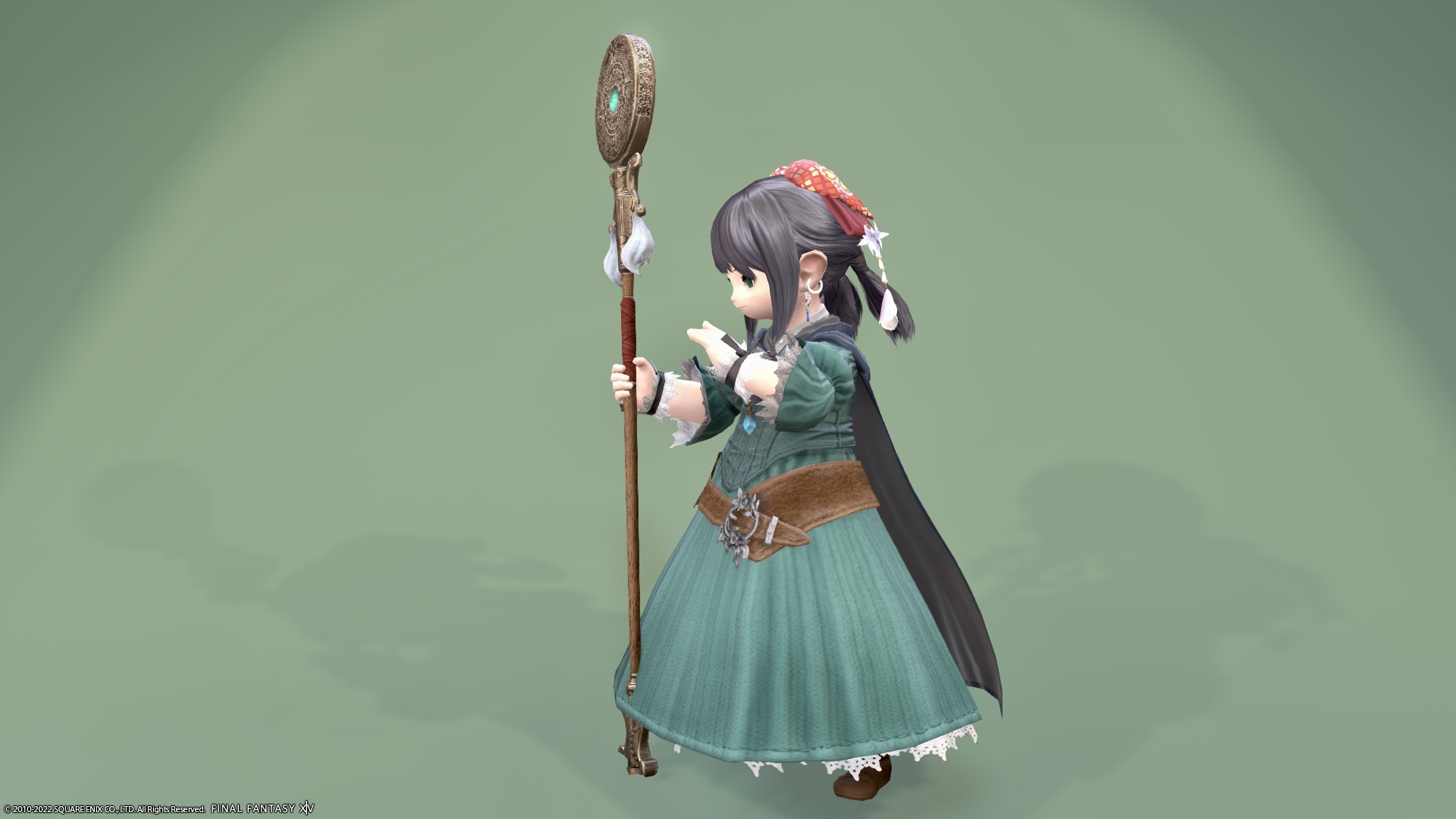 When set up, the green stone in the center glows.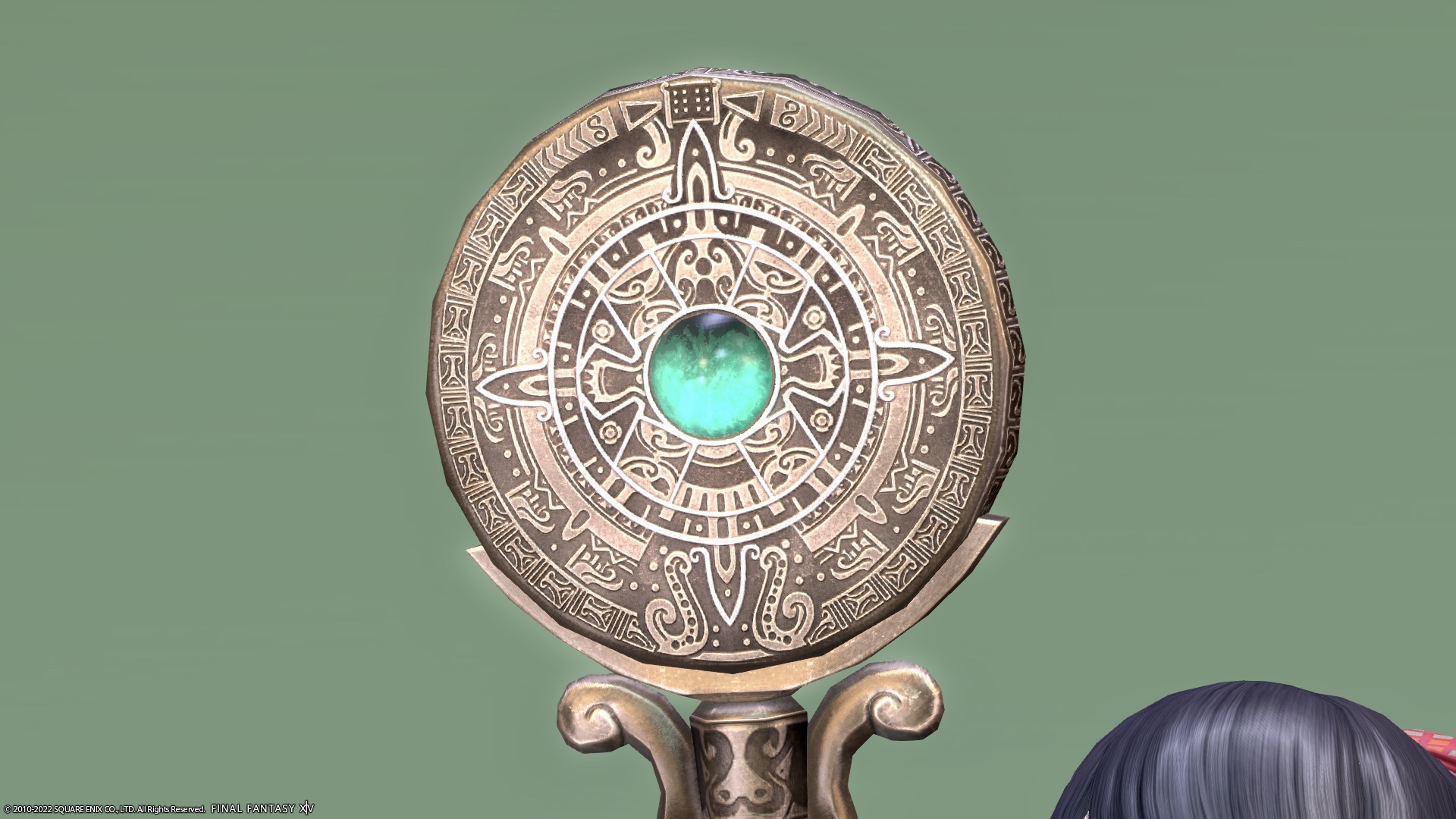 The pattern drawn on the disk looks like some kind of magic formation. The edges are also well drawn.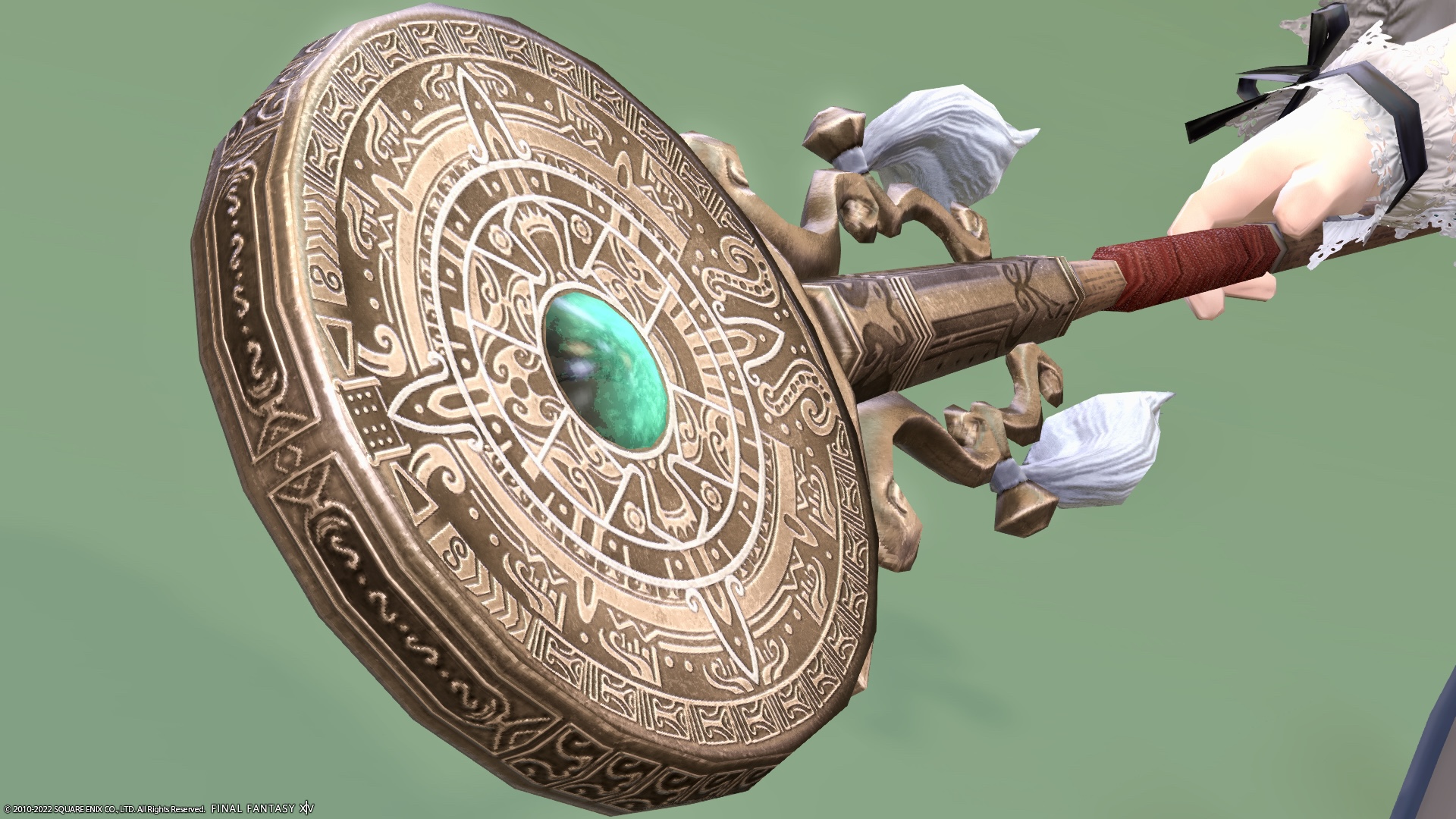 A beard-like decoration hangs from the base, making it somewhat cute.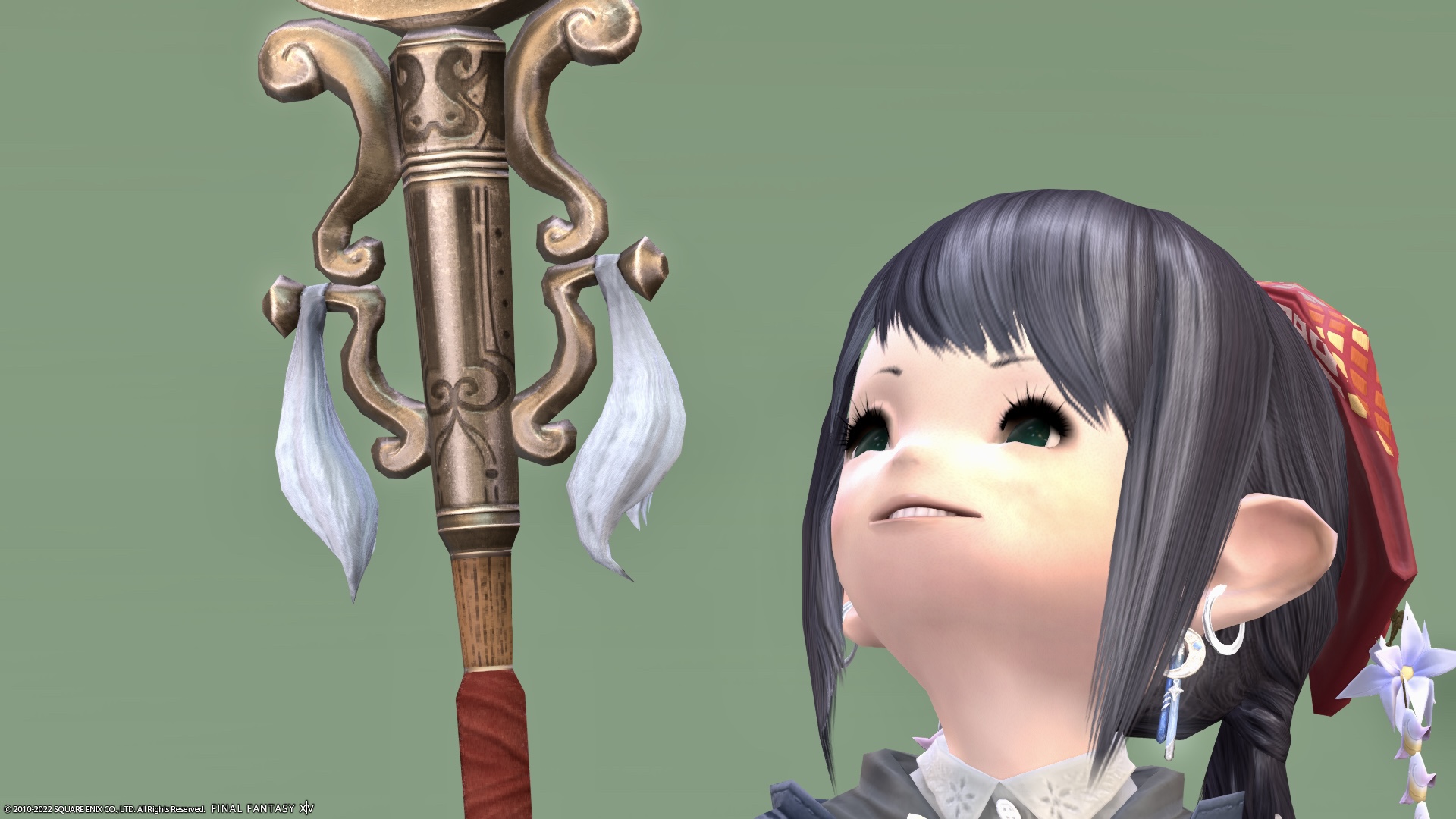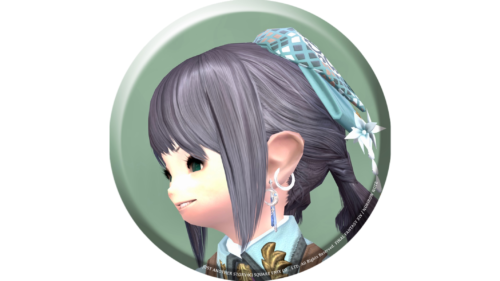 noriko
I think it's a pretty cane!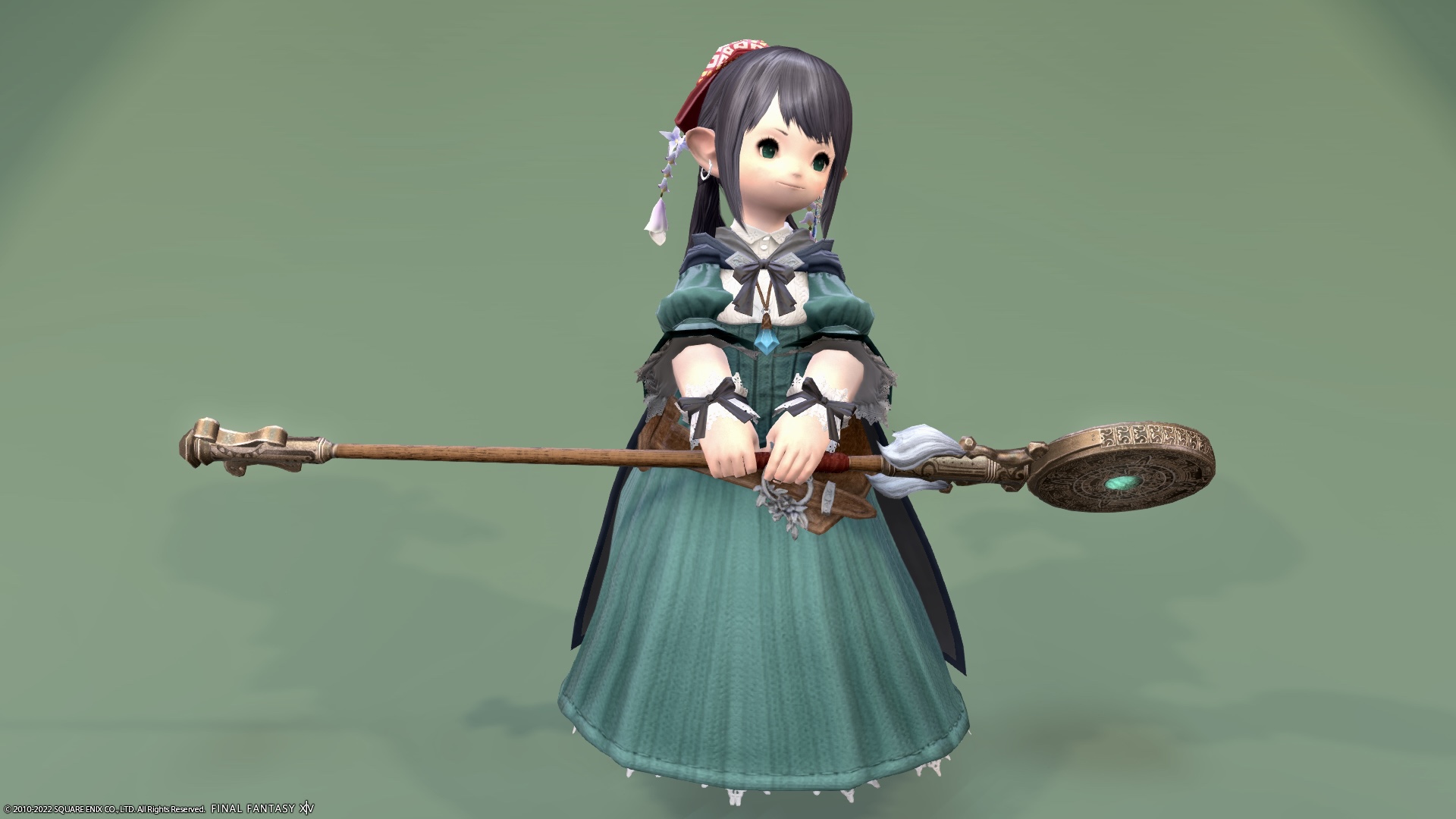 Qitana's weapons look like excavated artifacts from ancient ruins, and many of them are cool and cute.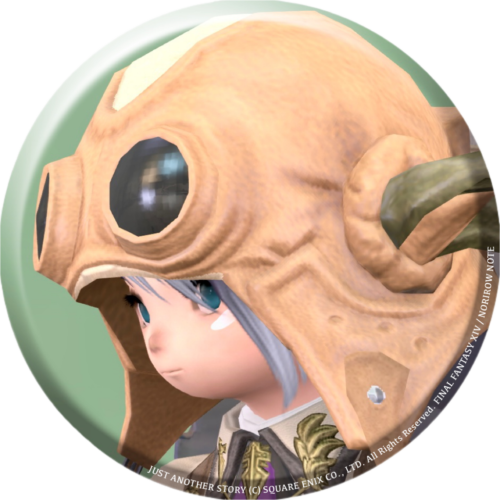 norirow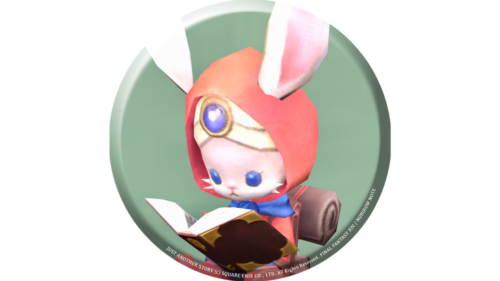 namingway
There are many designs that are surprisingly easy to match with various clothes.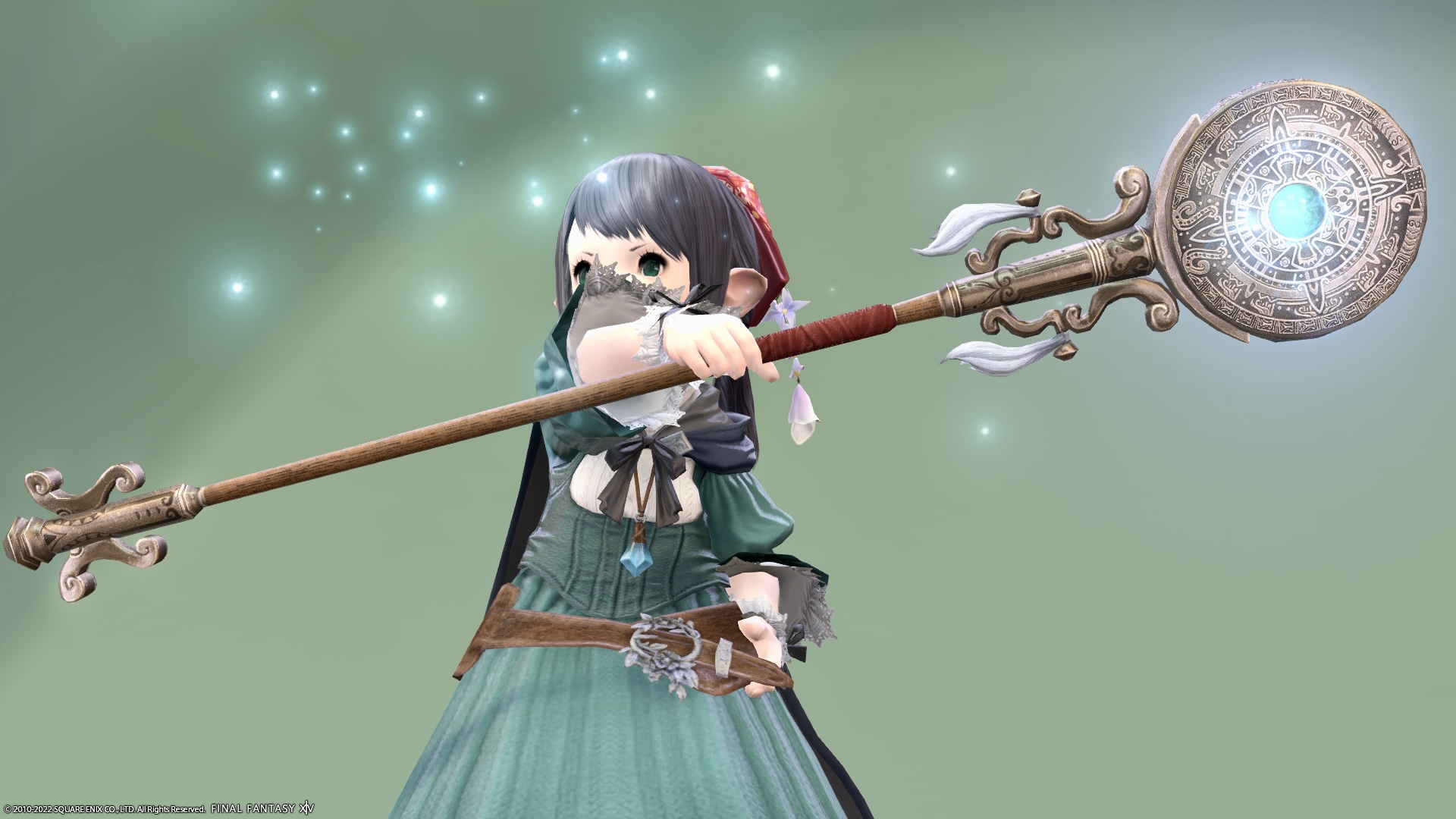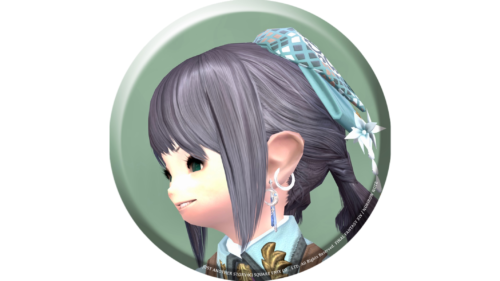 noriko
I also got this wonderful treasure!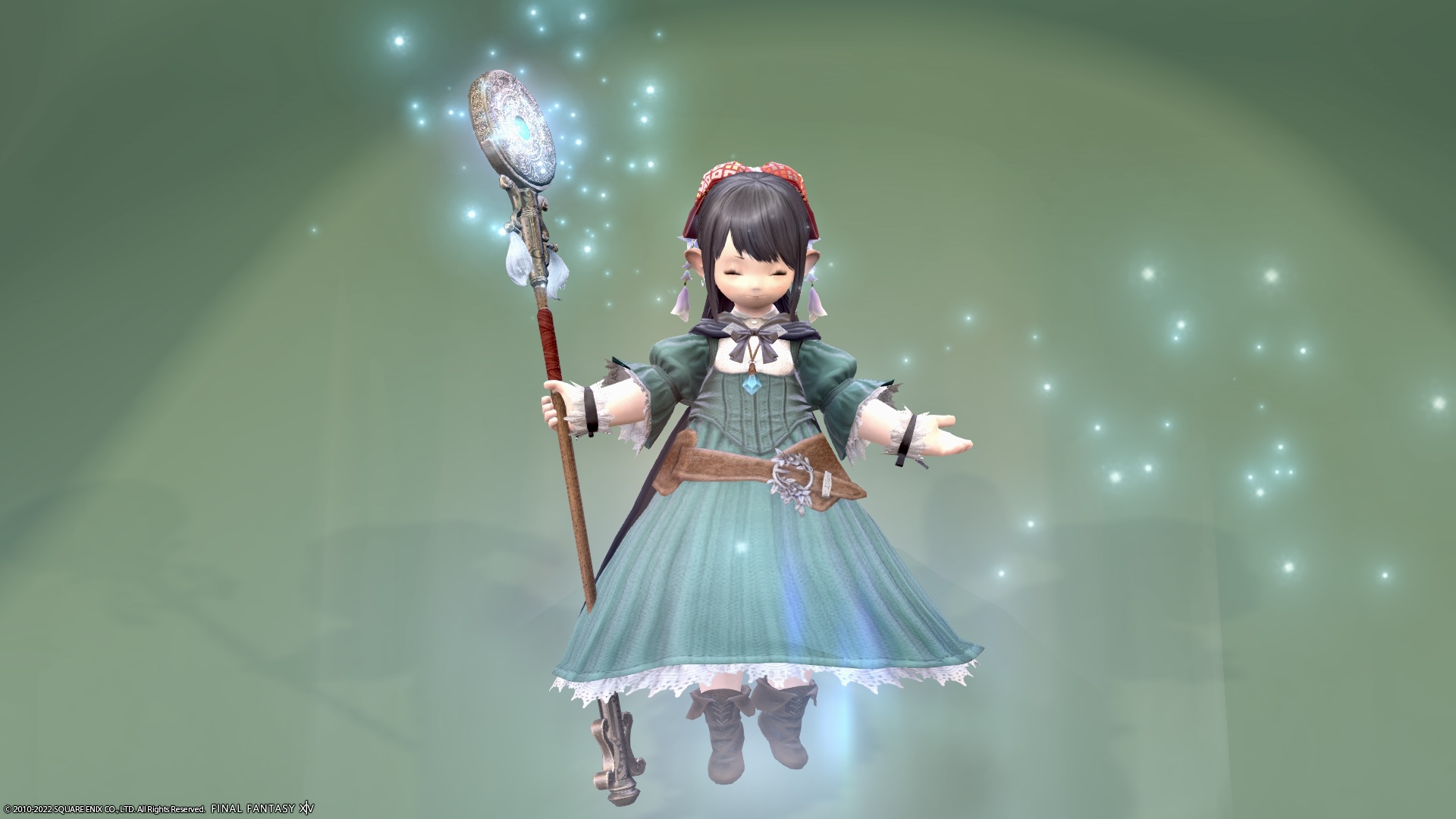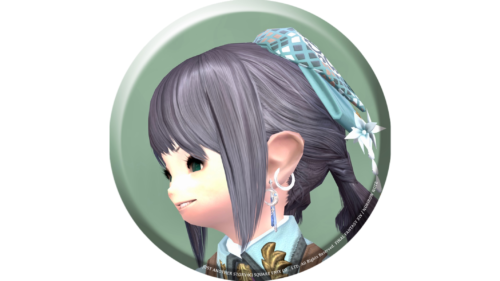 noriko
Fufu, the three Fanow sisters are all cute and cool, I admire them ♪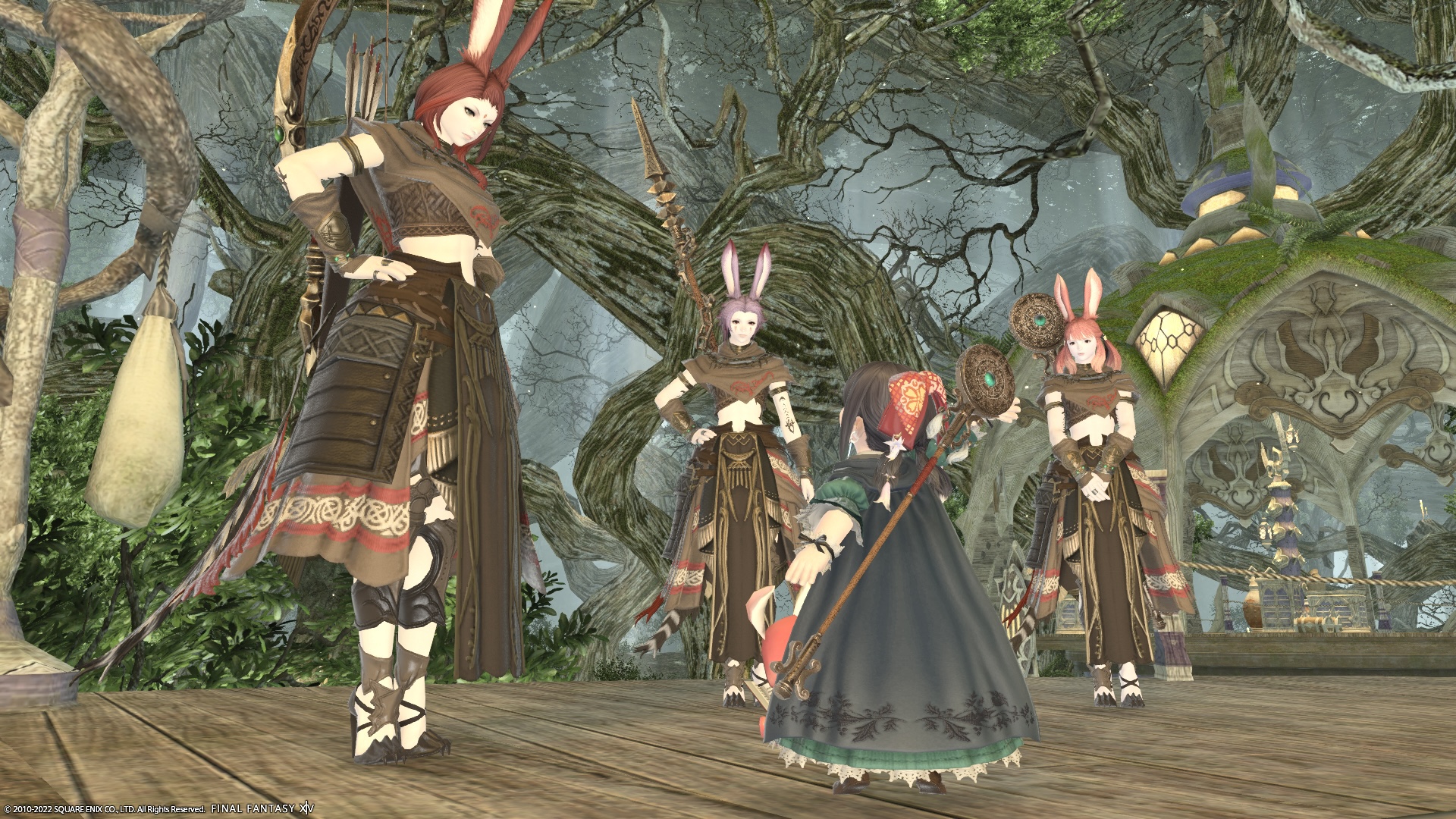 ▼ I recorded a video of the movement!
So, that's it for the record of the white mage weapon "Ravel Keeper's Cane" available at The Qitana Ravel.
▼
▼
Related records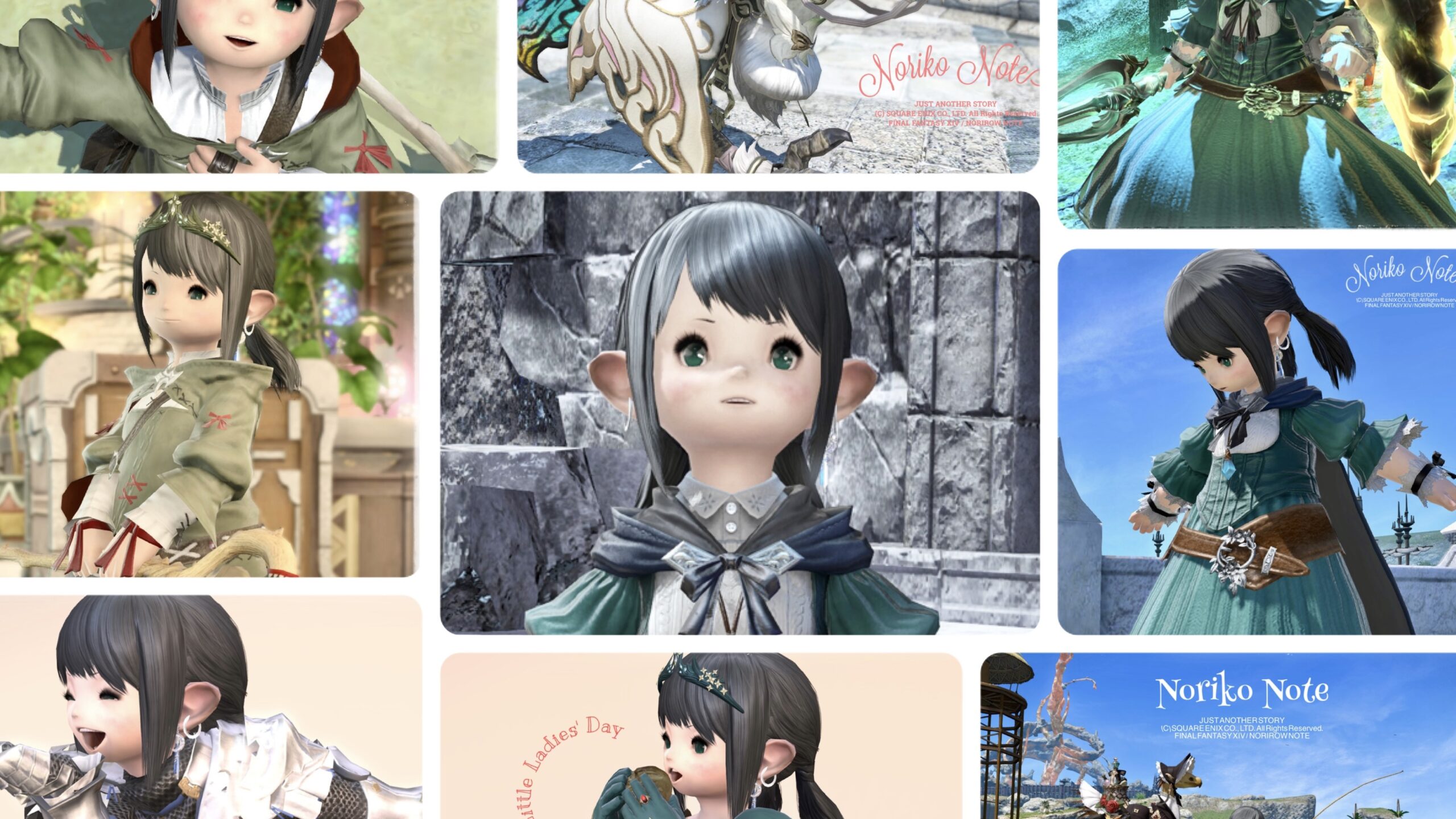 Noriko Note
This is a summary of Noriko's cute costumes and items! / ノリコちゃんの可愛い衣装やアイテムのまとめです!
The Qitana Ravel Weapons