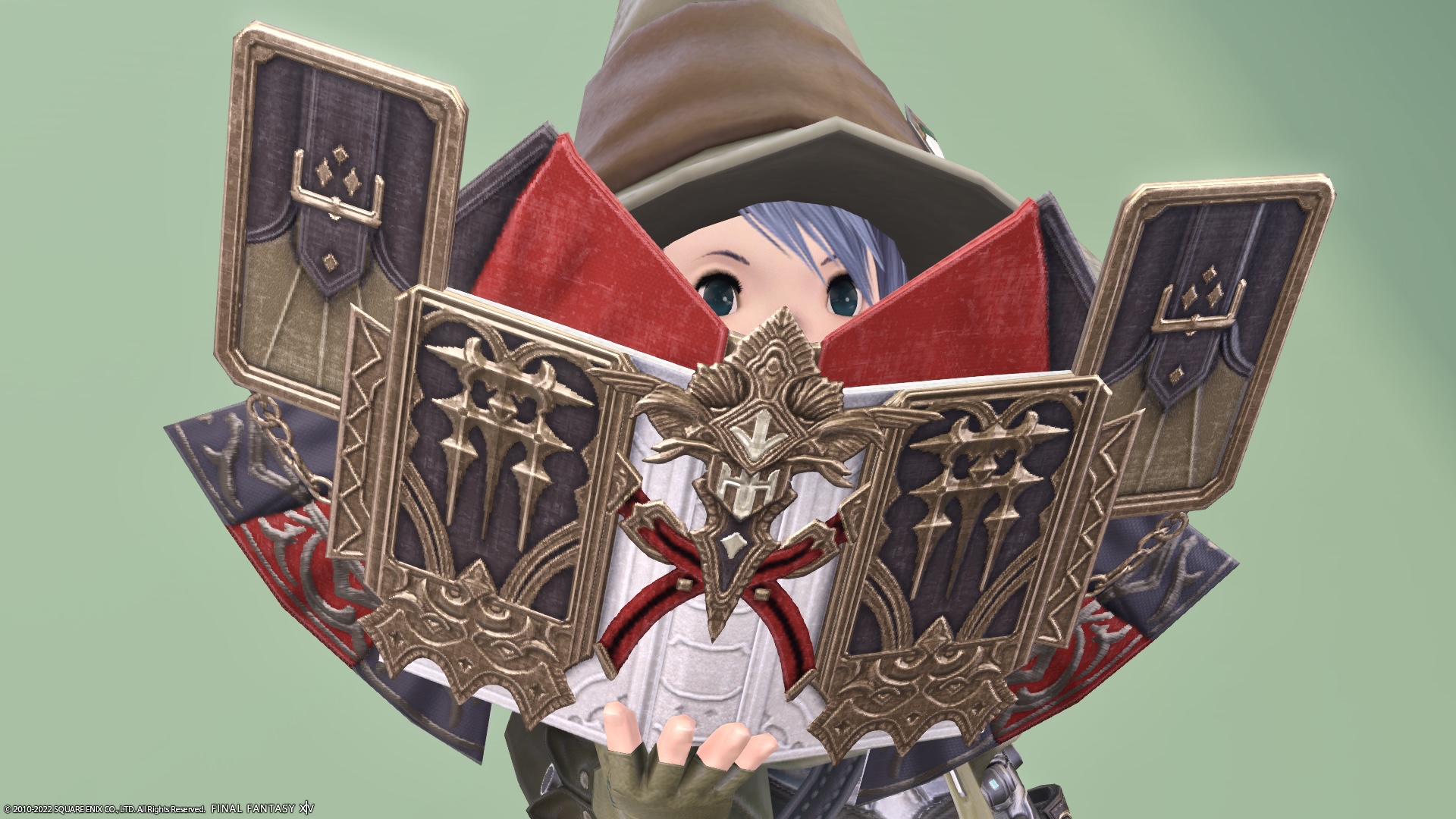 This is a record of the Scholar's Manderville weapons First Form, the Manderville Codex.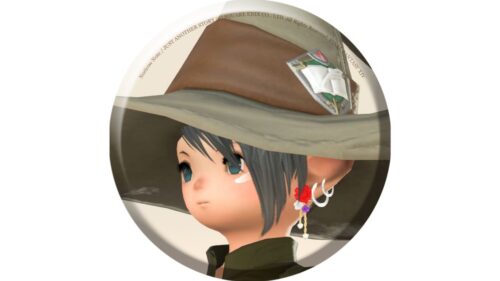 norirow
Wow, the Scholar's Manderville weapons looks gorgeous and adorable!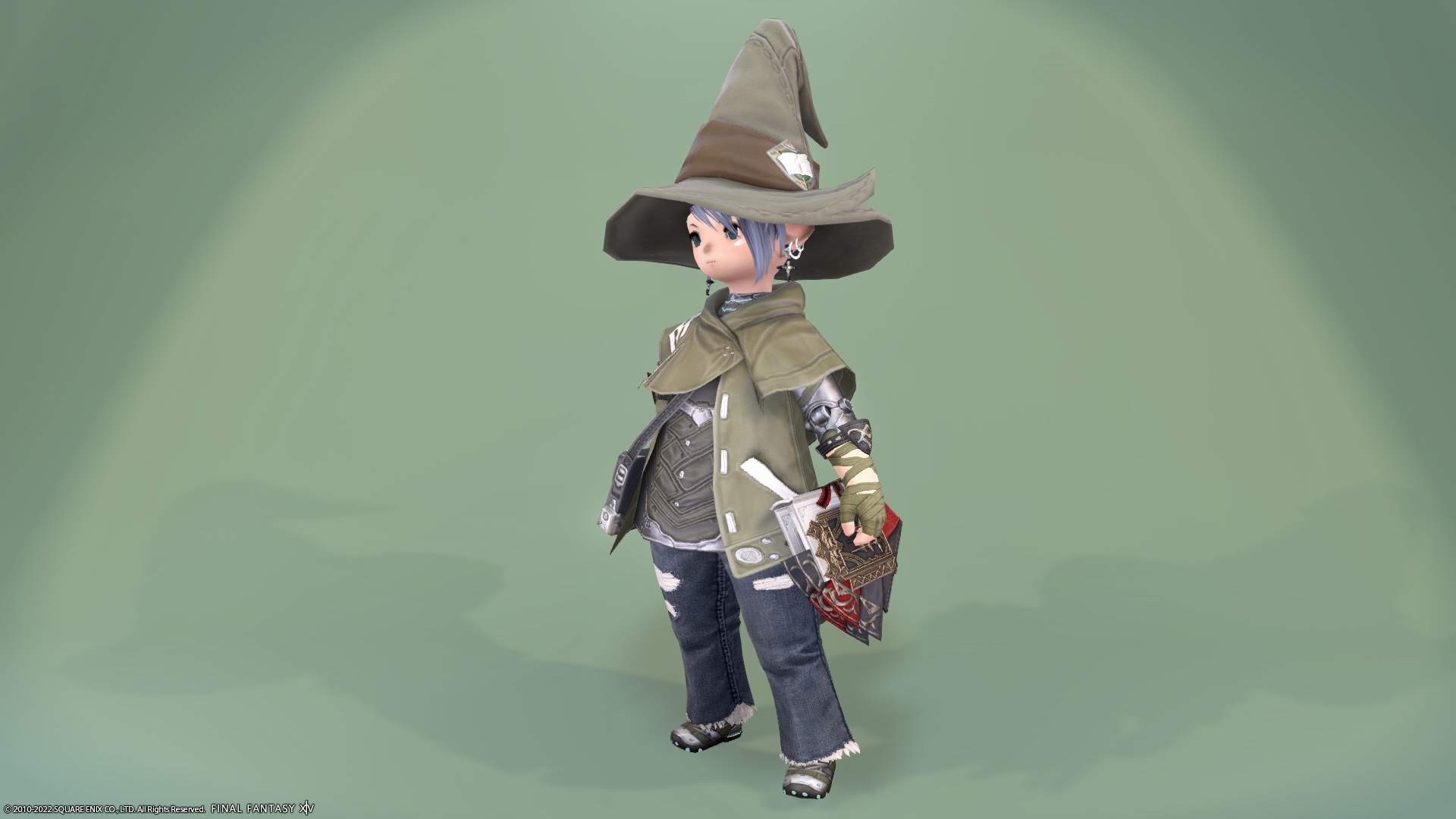 I realized that not all types were dark fantasy.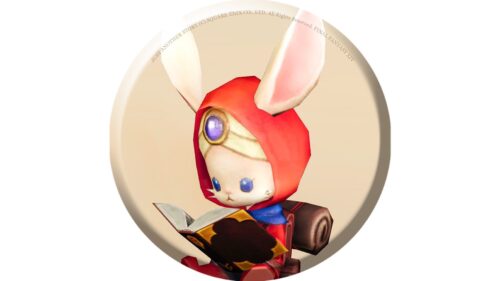 namingway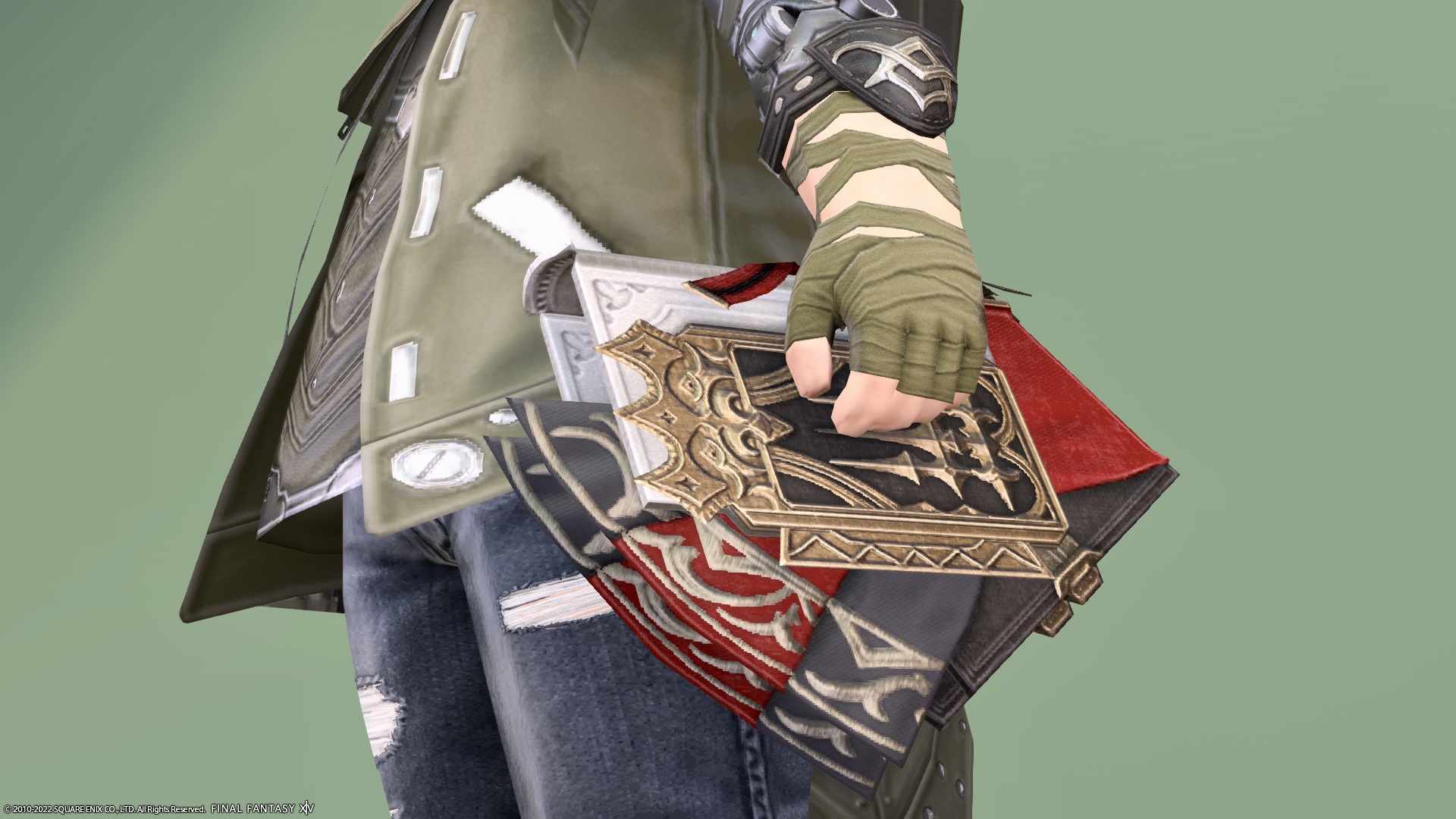 It is a magic book with a rather complicated decoration.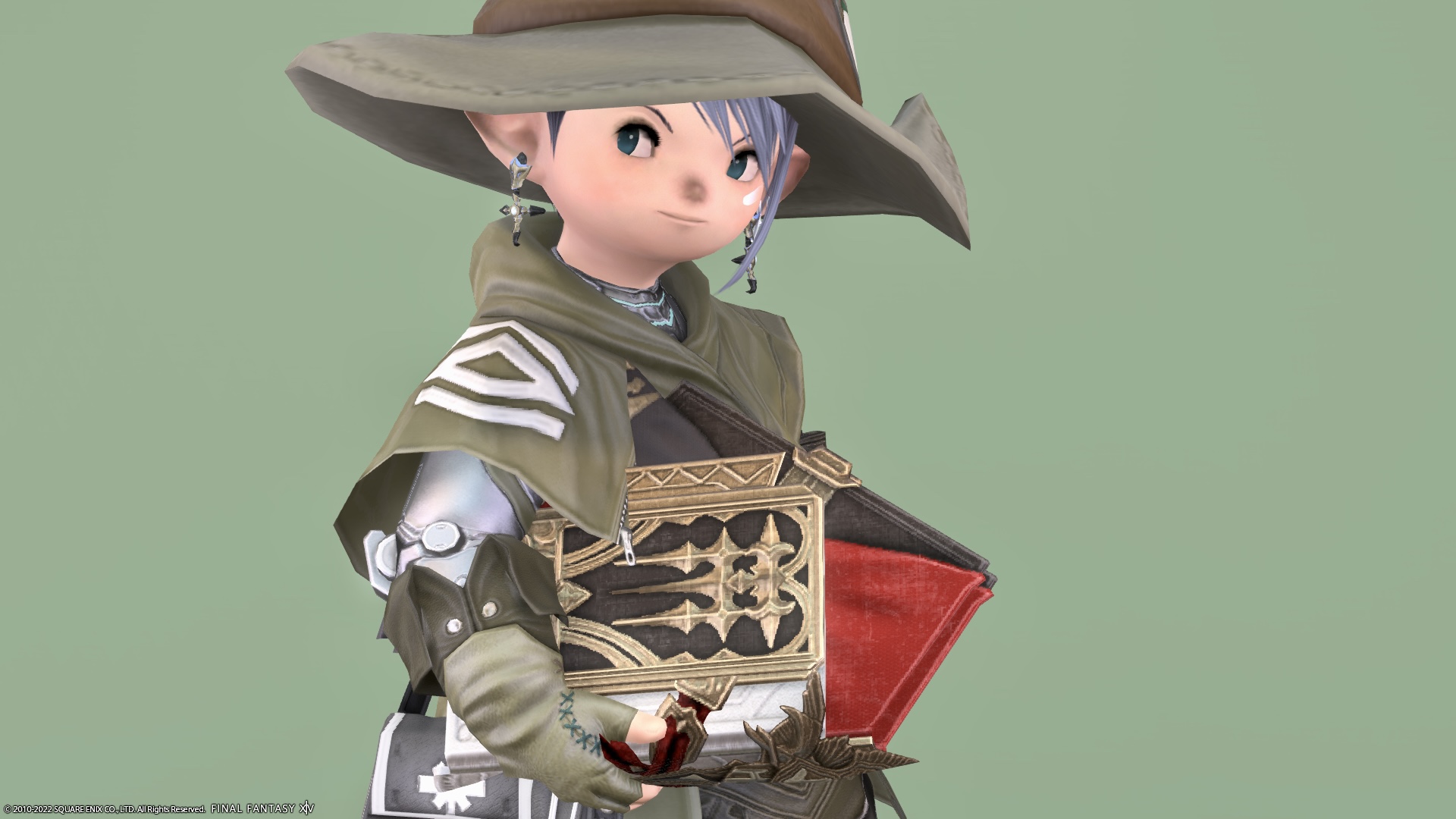 The cover has something like a diagonal and fan-shaped book cover.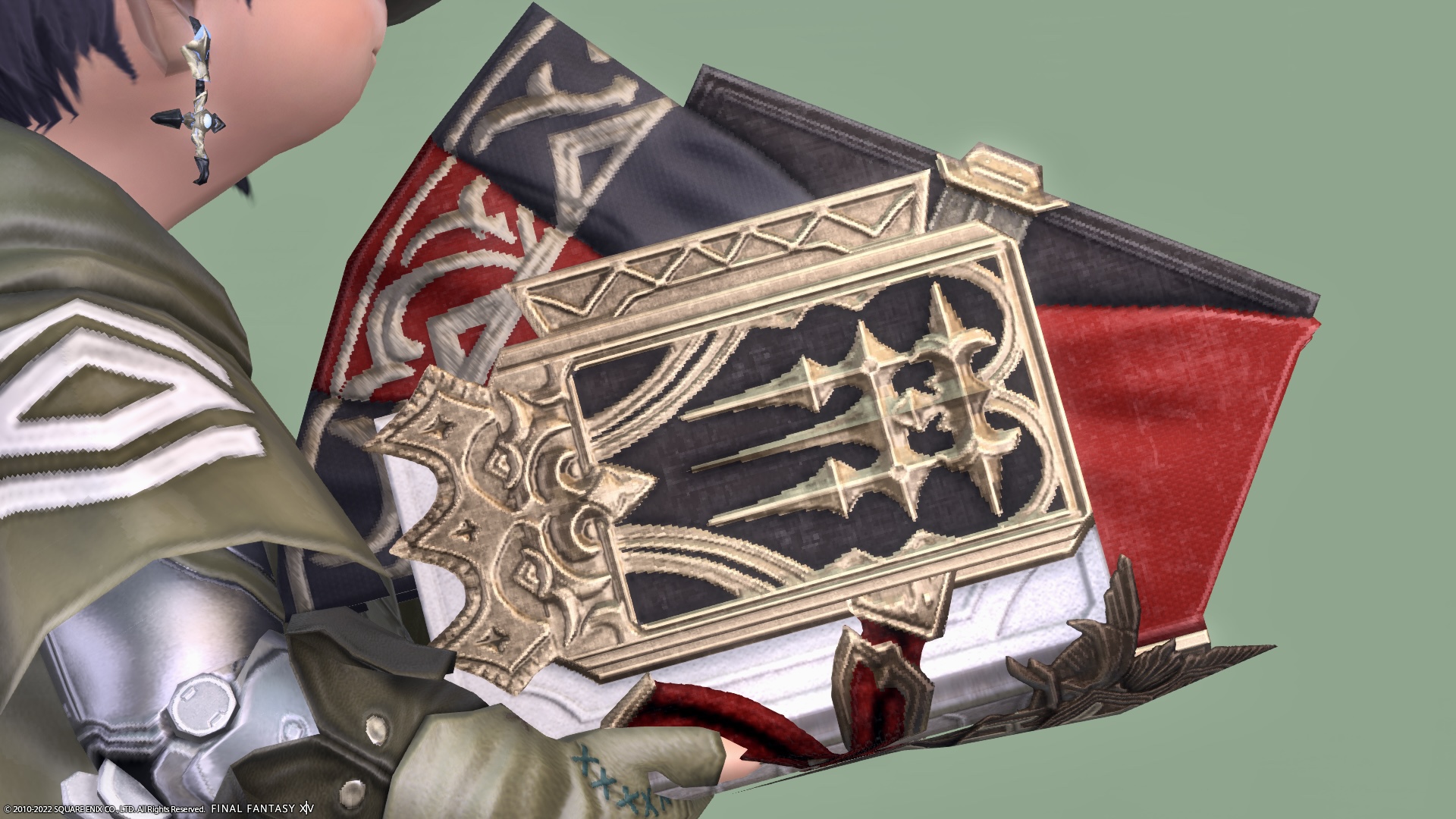 The binding is quite large compared to the size of the paper.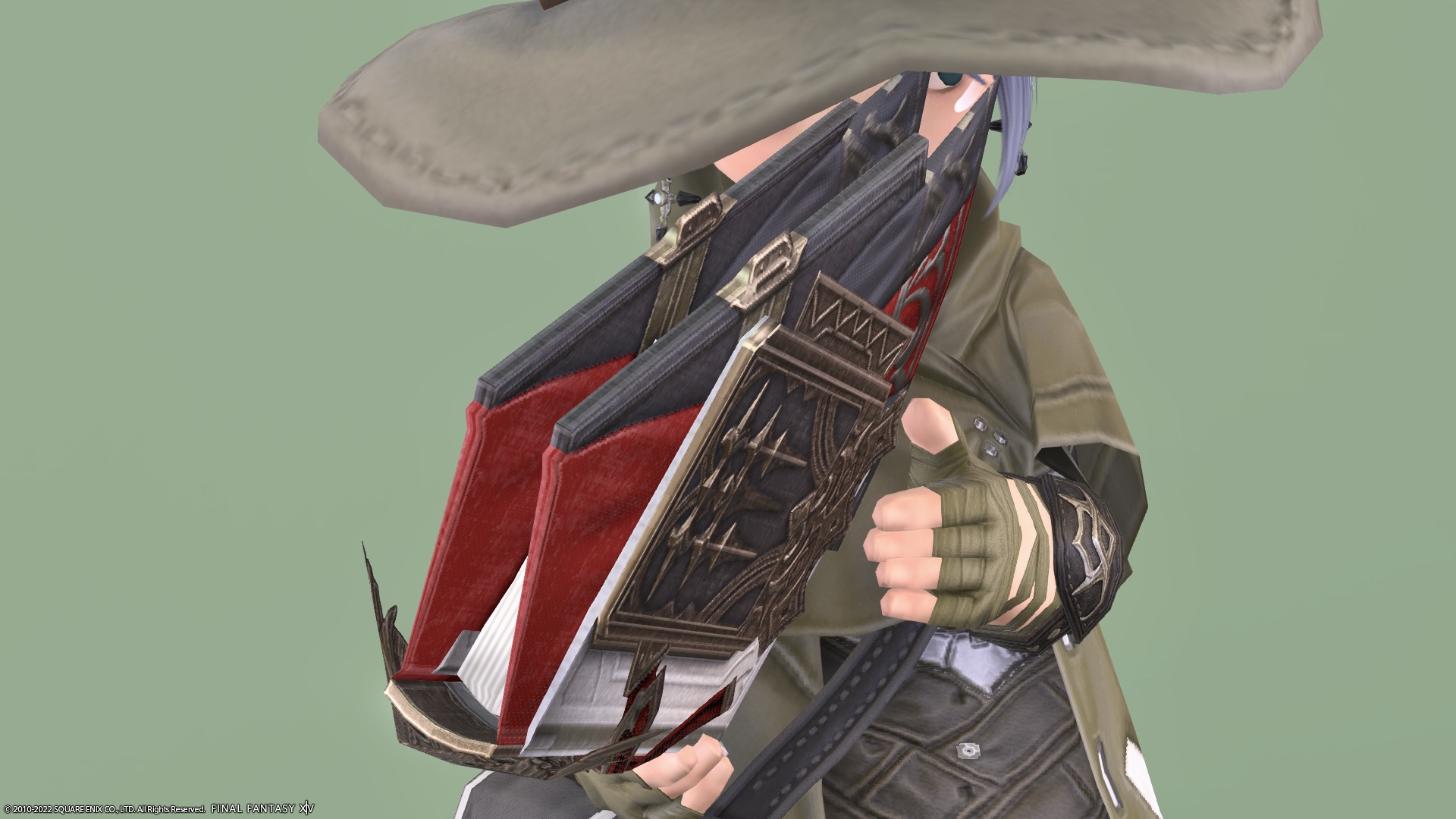 And when you open the book, something like a card pops out on both sides.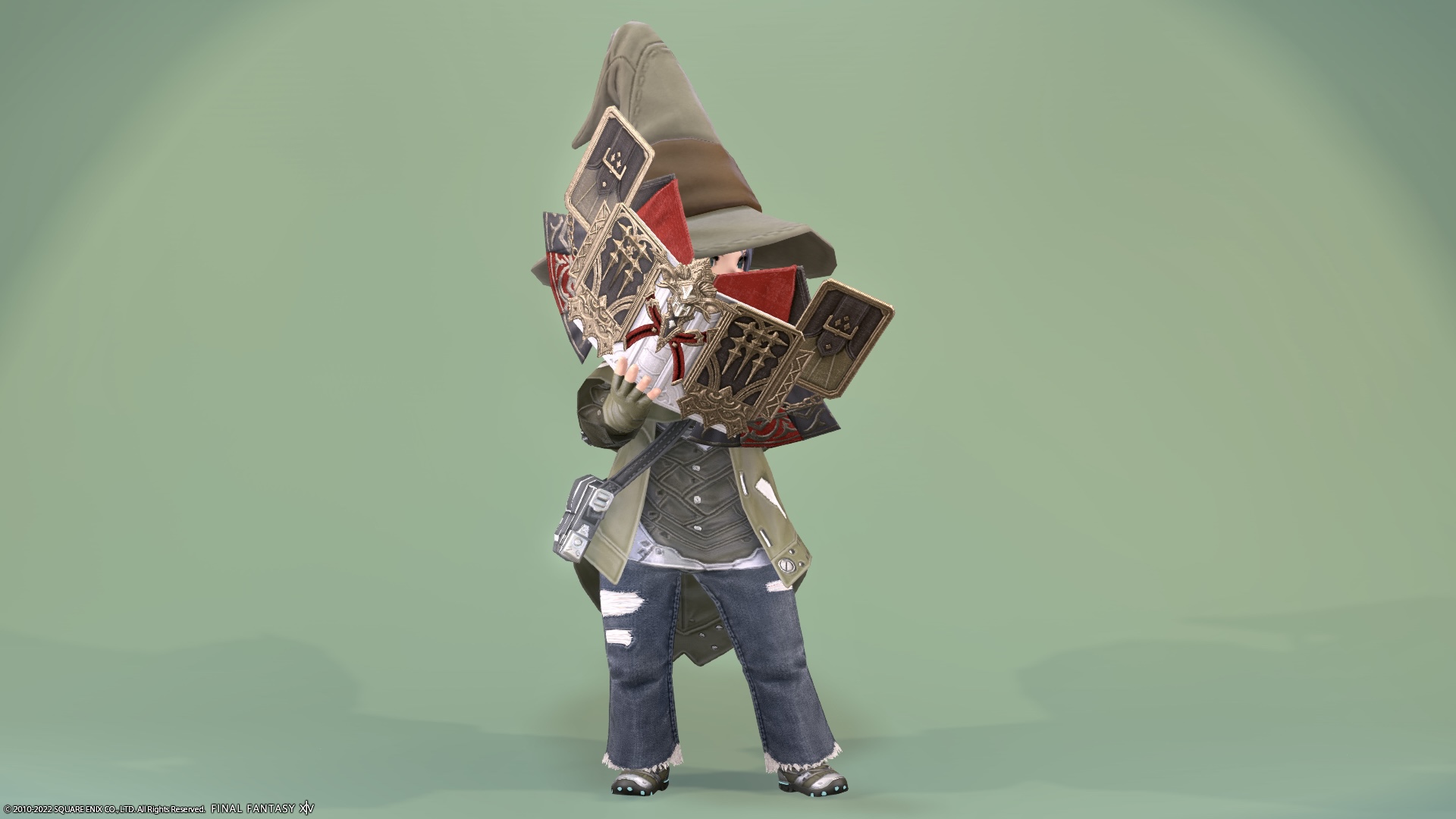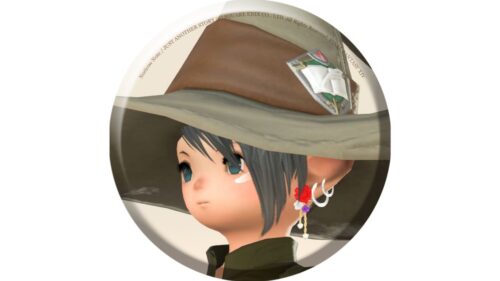 norirow
Oh, the same gimmick as the Ironworks book!
I don't think you can convey how the card pops out with just a picture, so please check it out in the video below!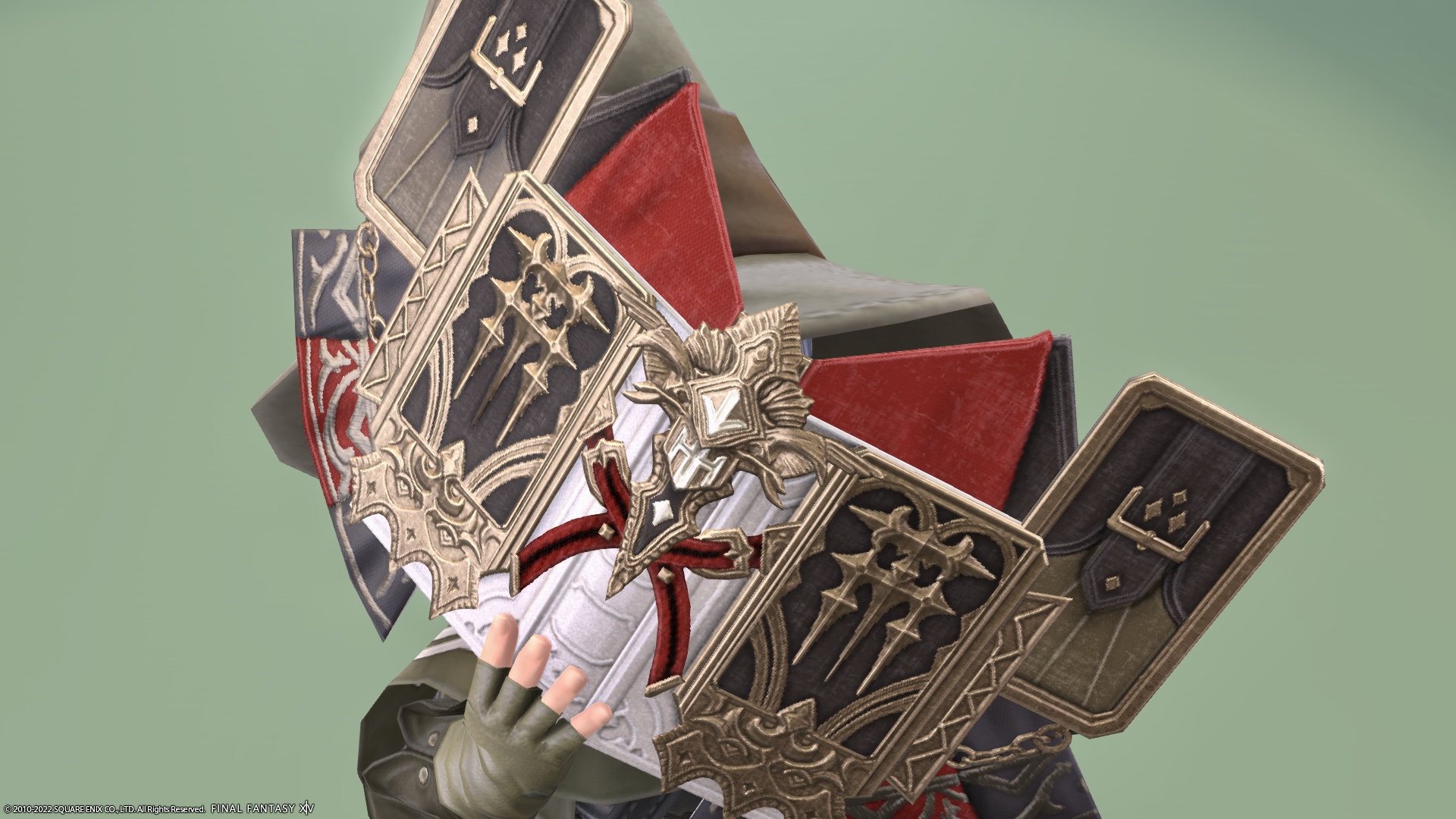 The belt in the center looks like a ribbon and is cute.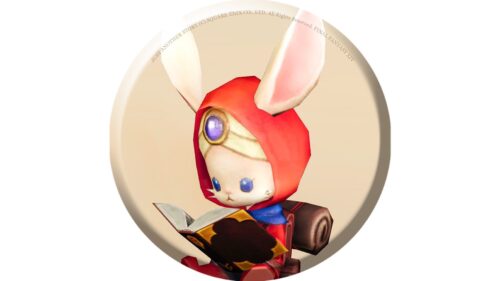 namingway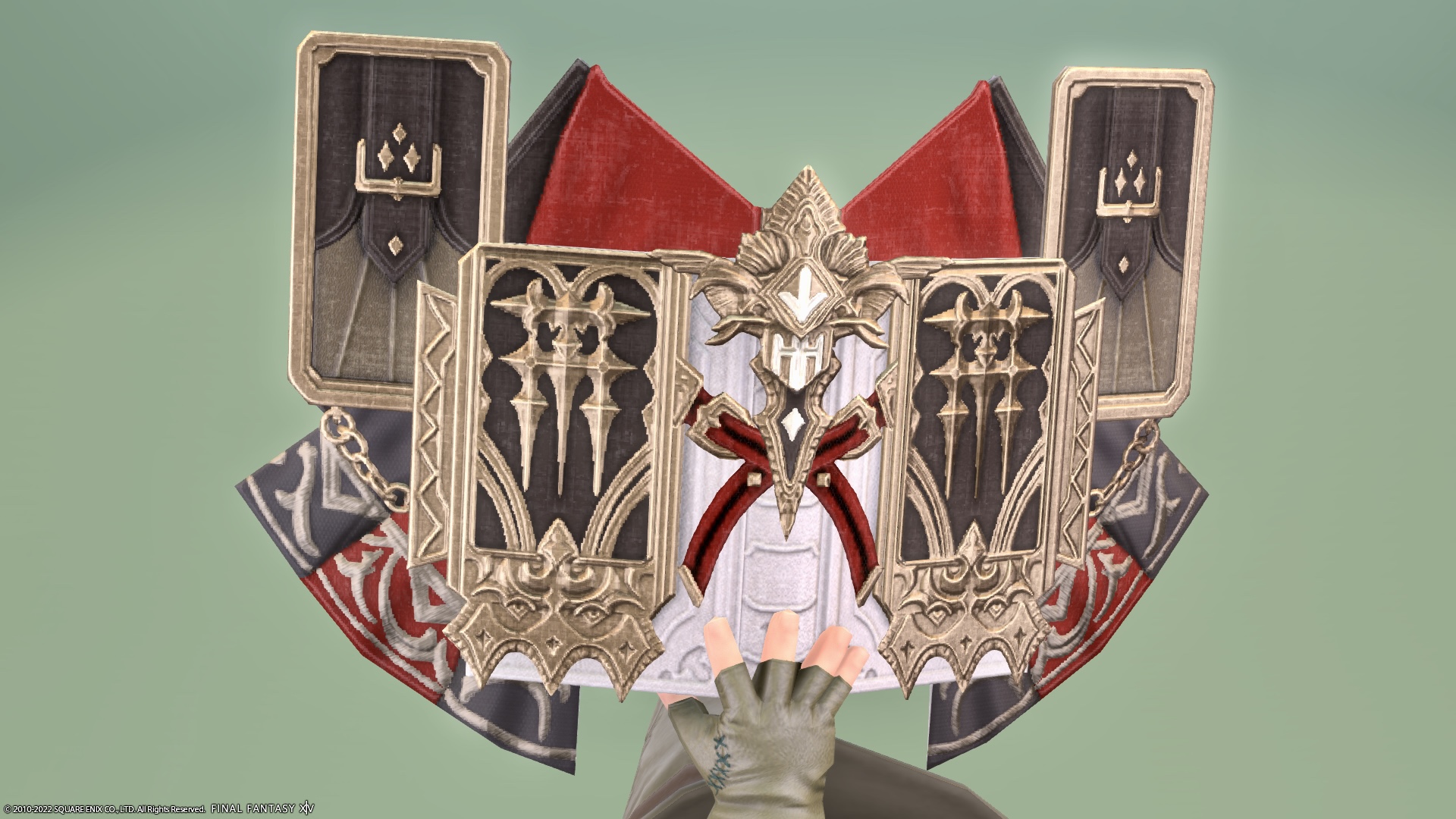 From the inside, you can see that the book cover is quite large.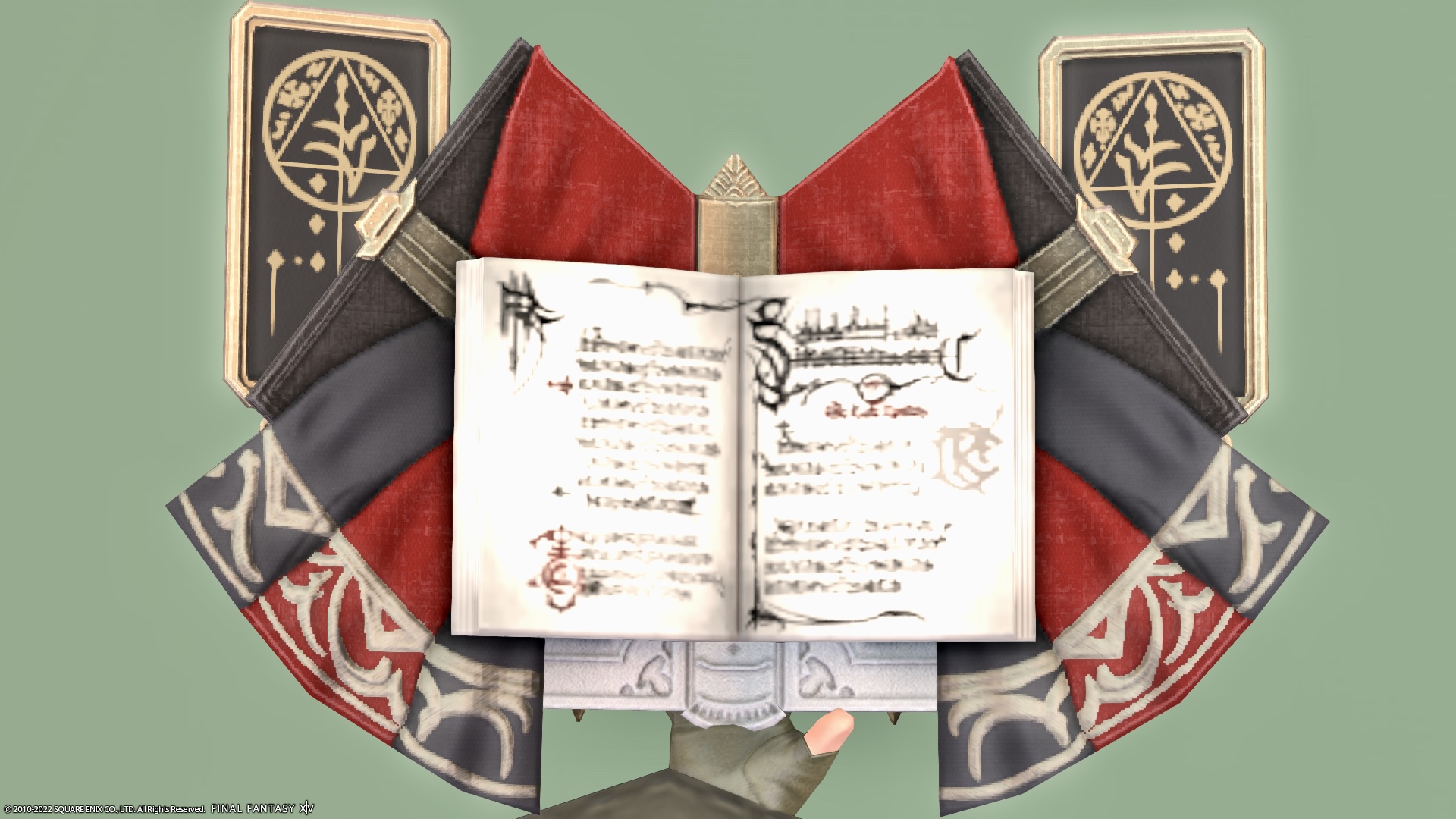 The card that popped out has a pattern like something plant.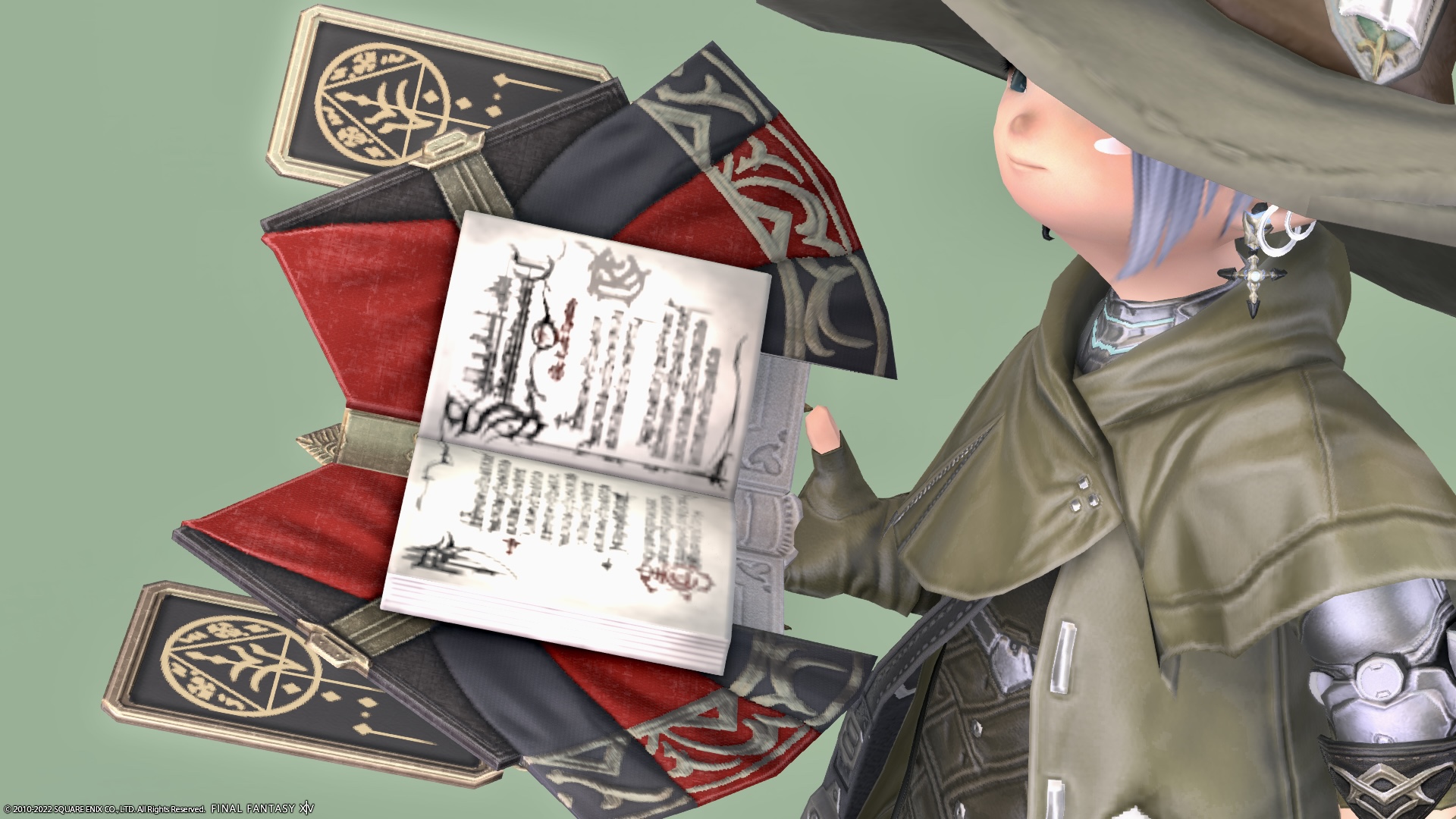 The written magic crest is also fashionable.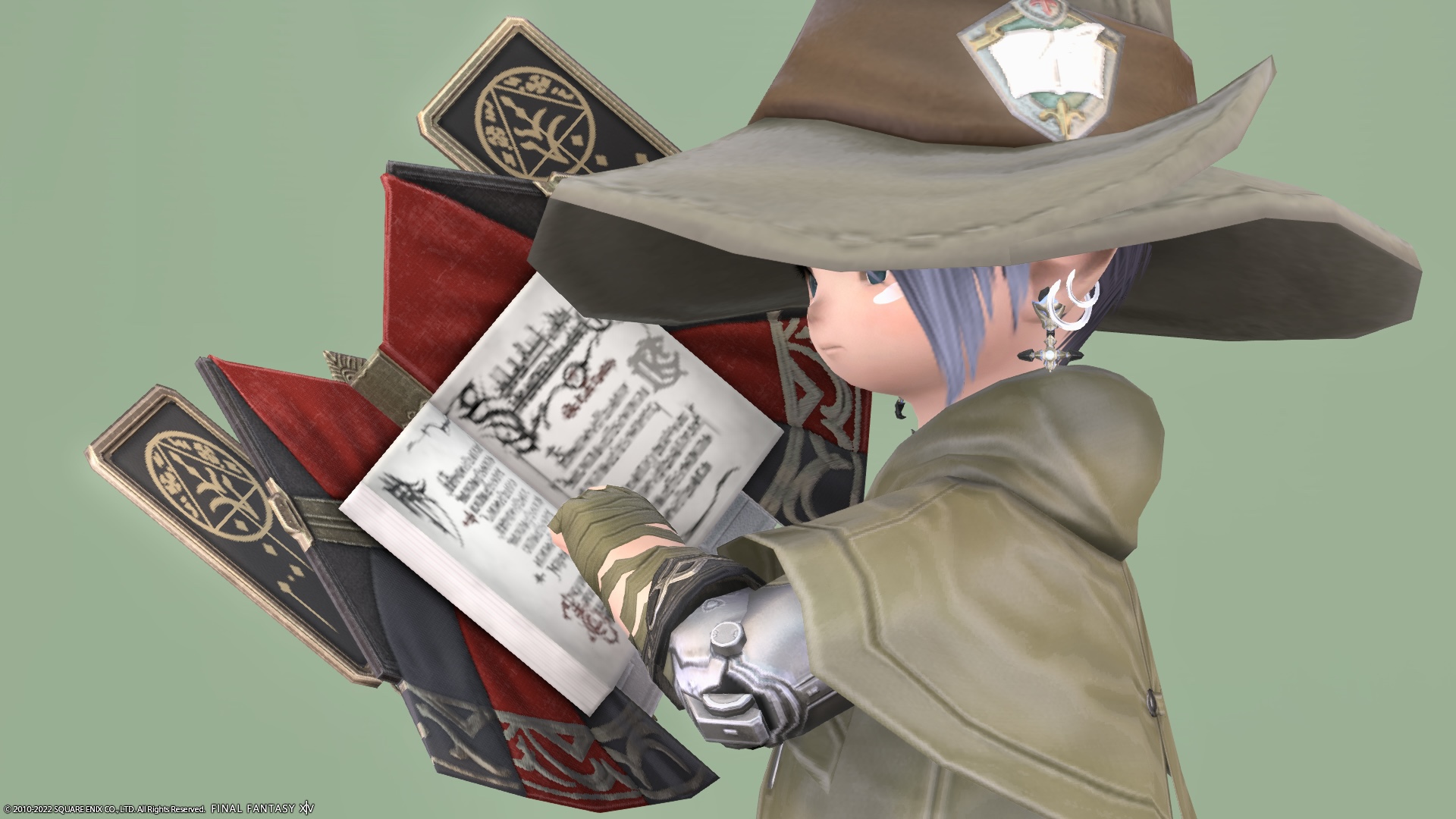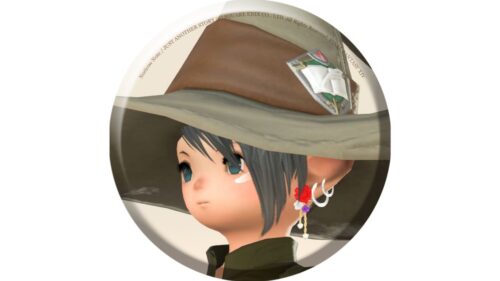 norirow
It's a high-class book that feels like Manderville!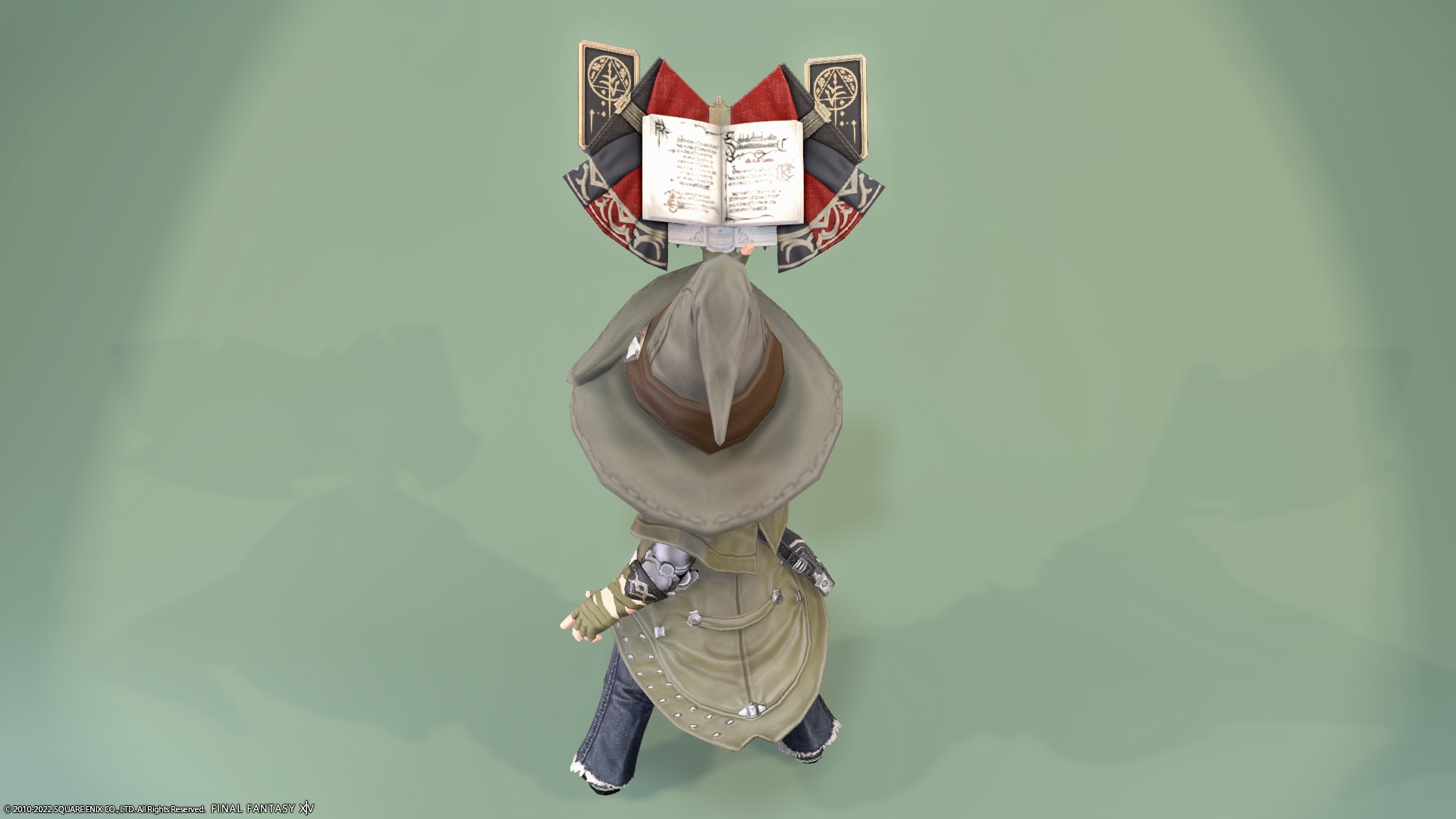 Dyed pattern
All areas other than black are dyed.
Original Color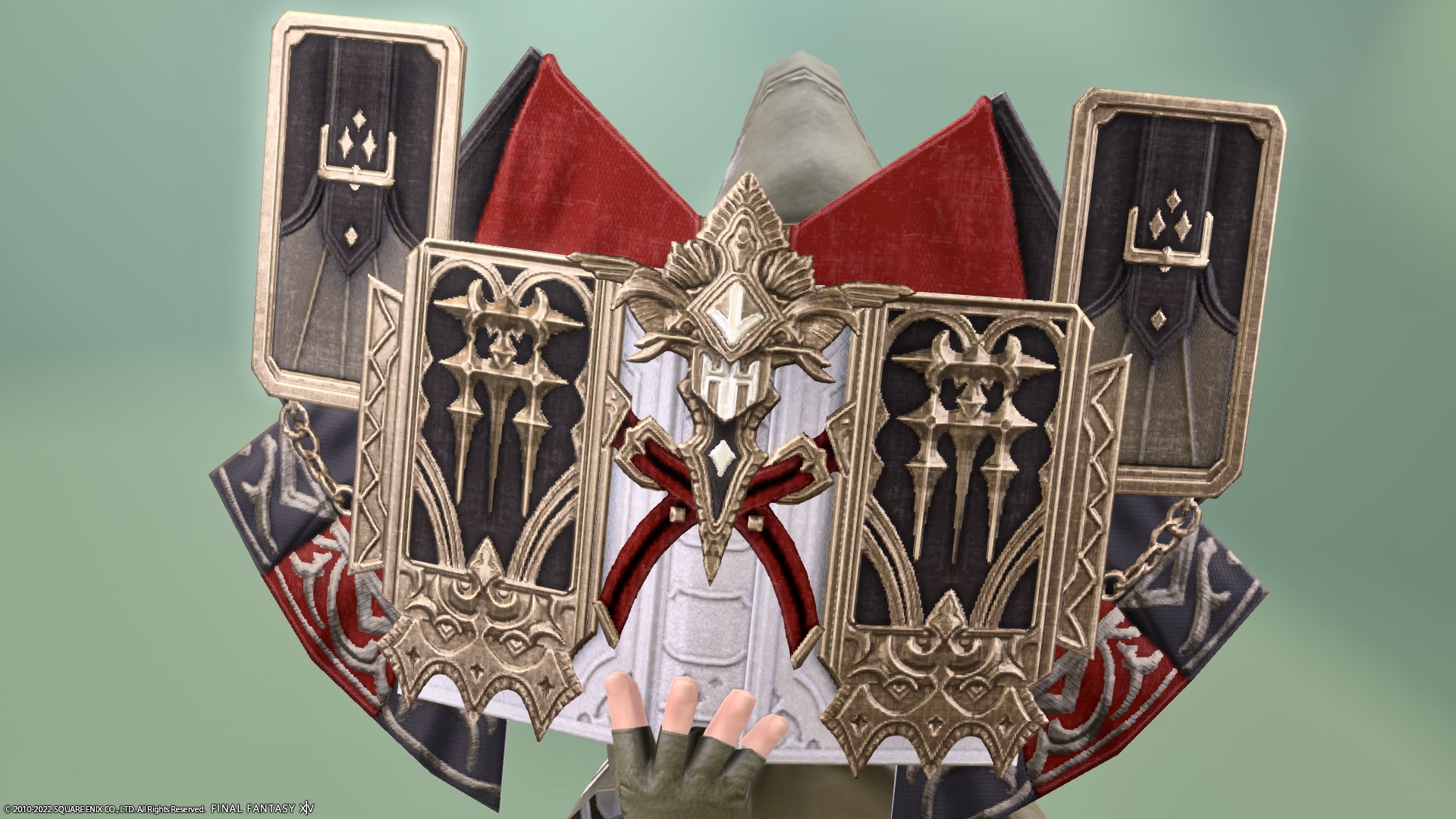 Snow White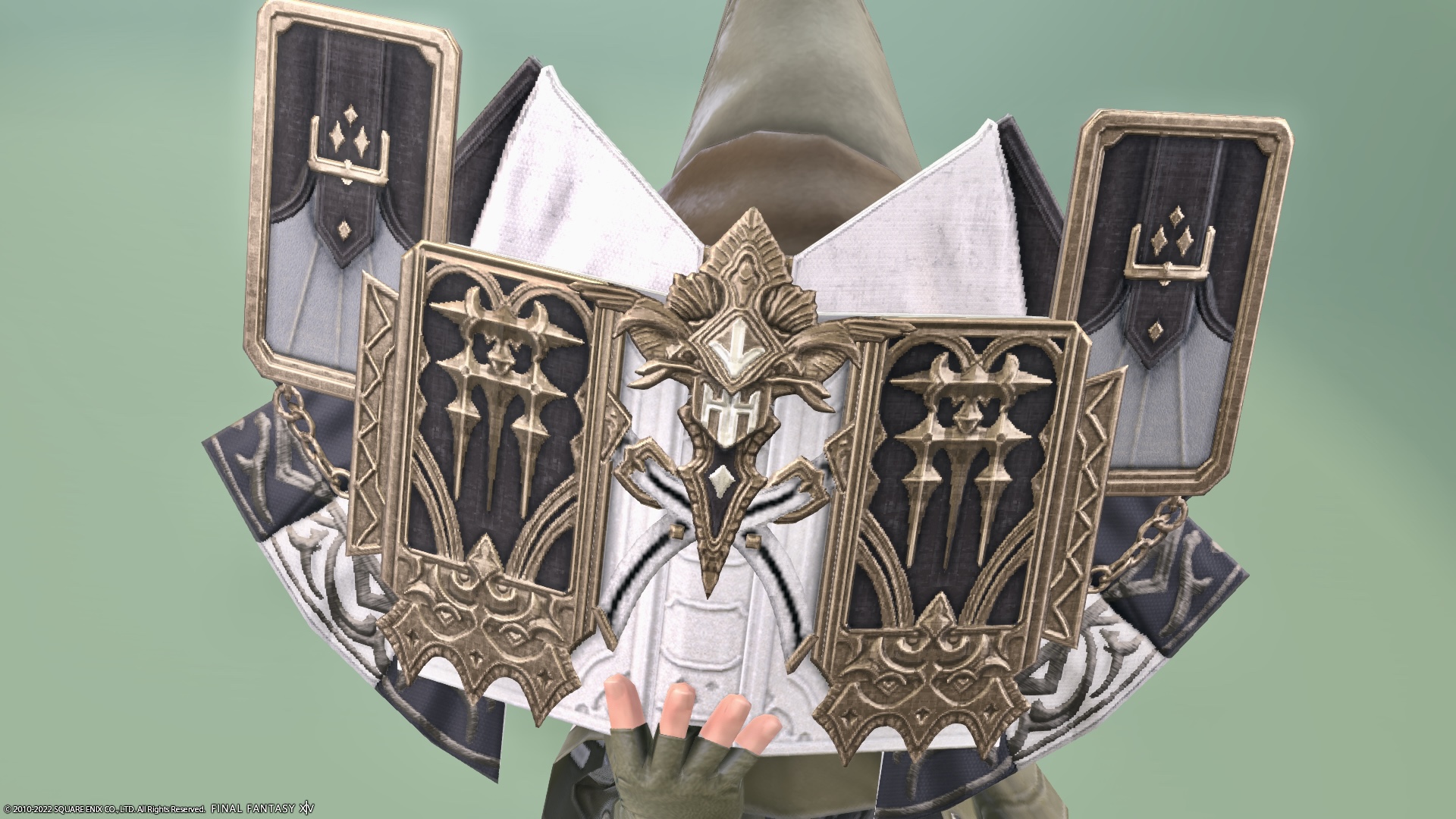 Dalamud Red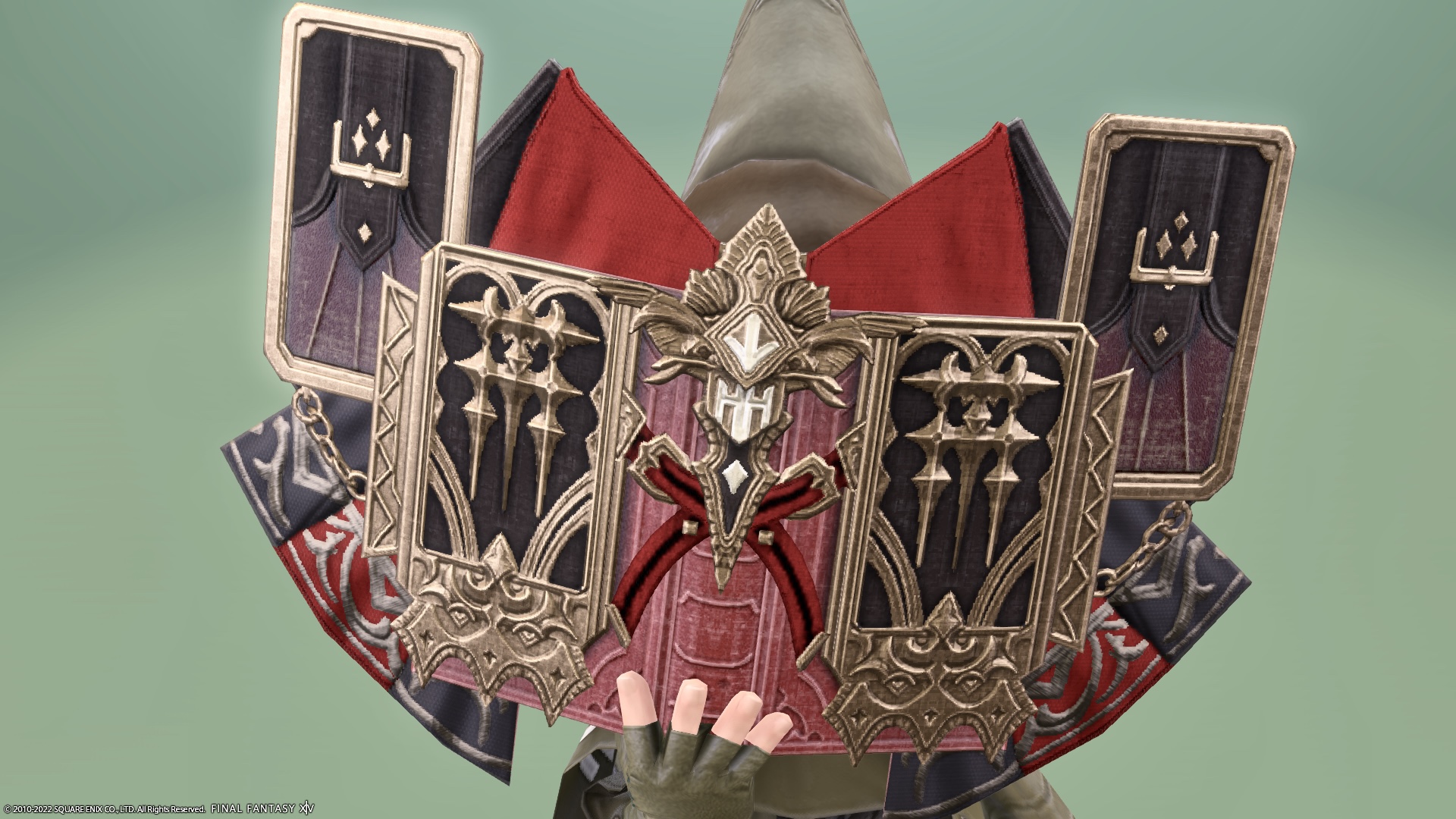 Honey Yellow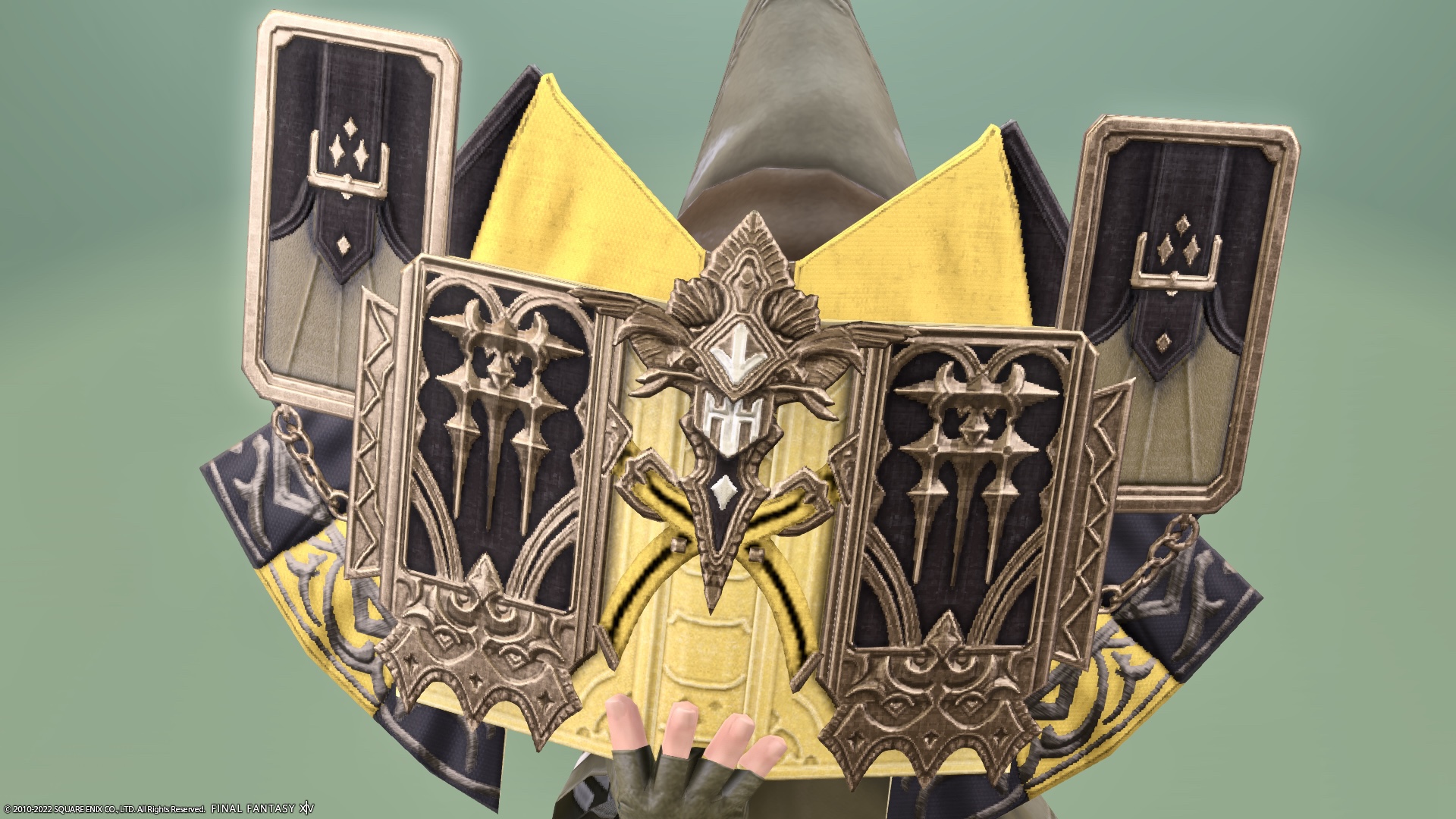 Turquoise Green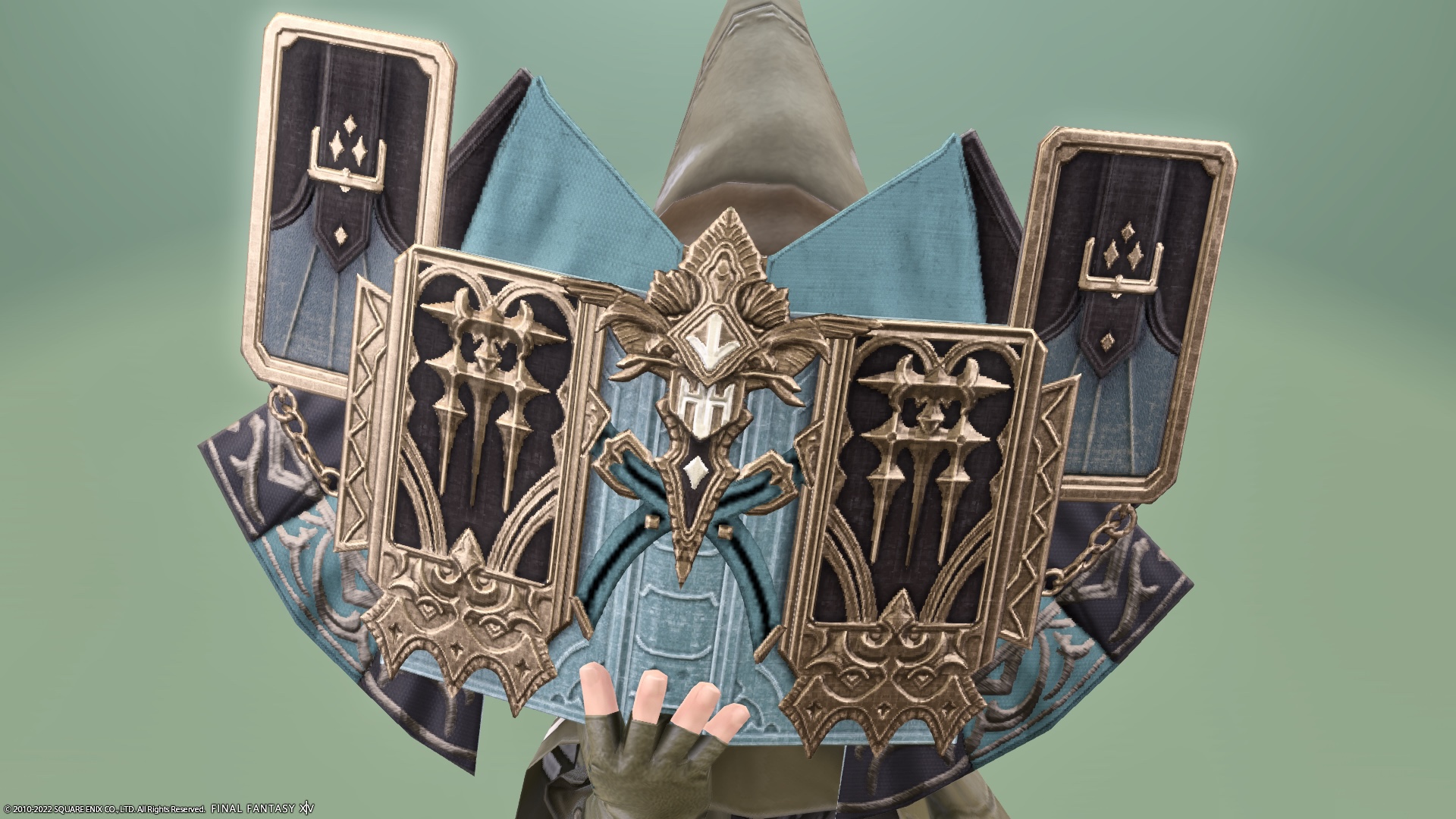 This "Manderville Codex" can be obtained soon if you progress the story of Manderville weapons (derived from Hildibrand Adventures).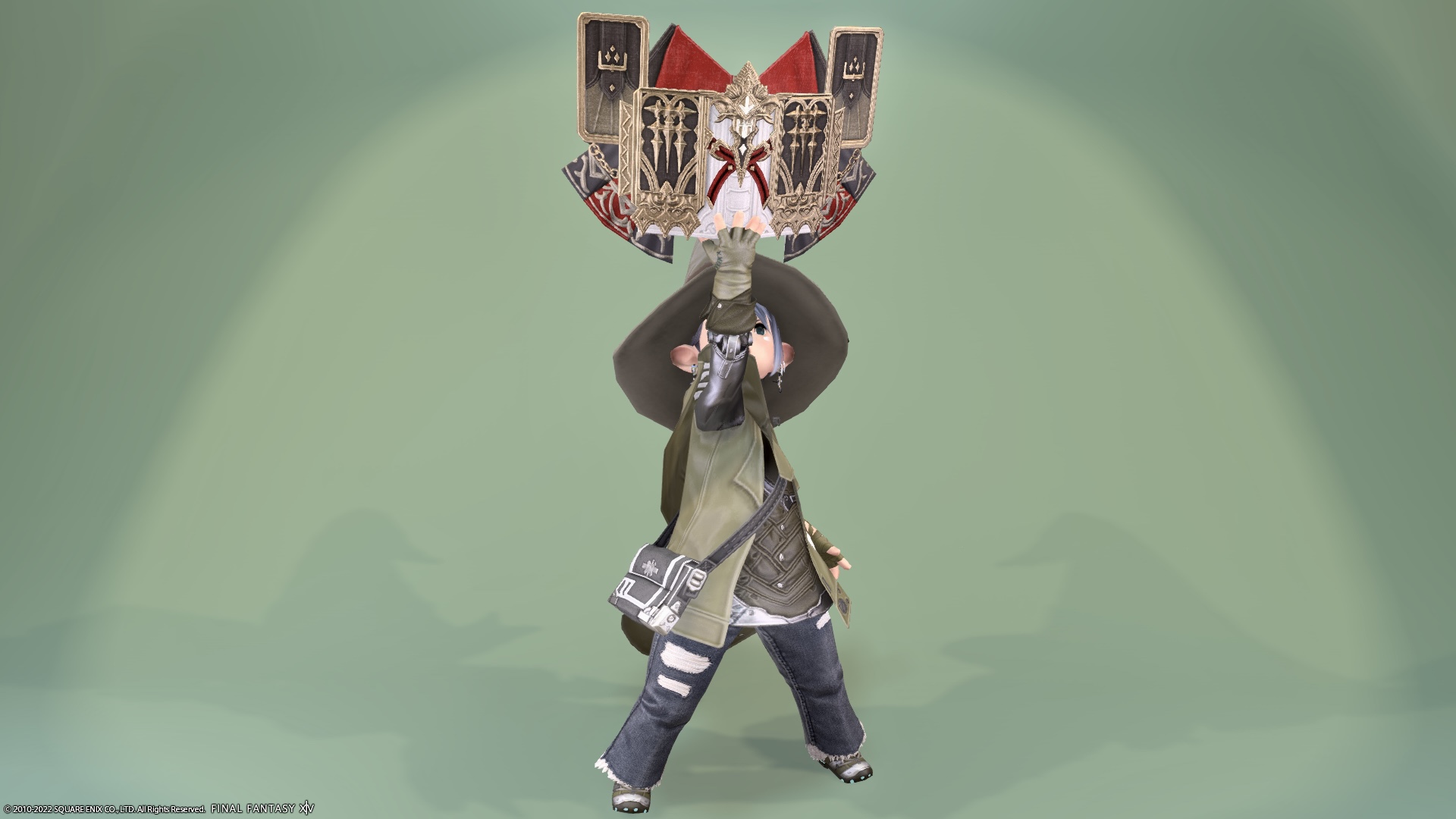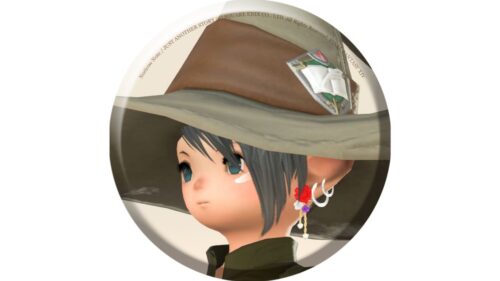 norirow
I am very happy with this stylish book!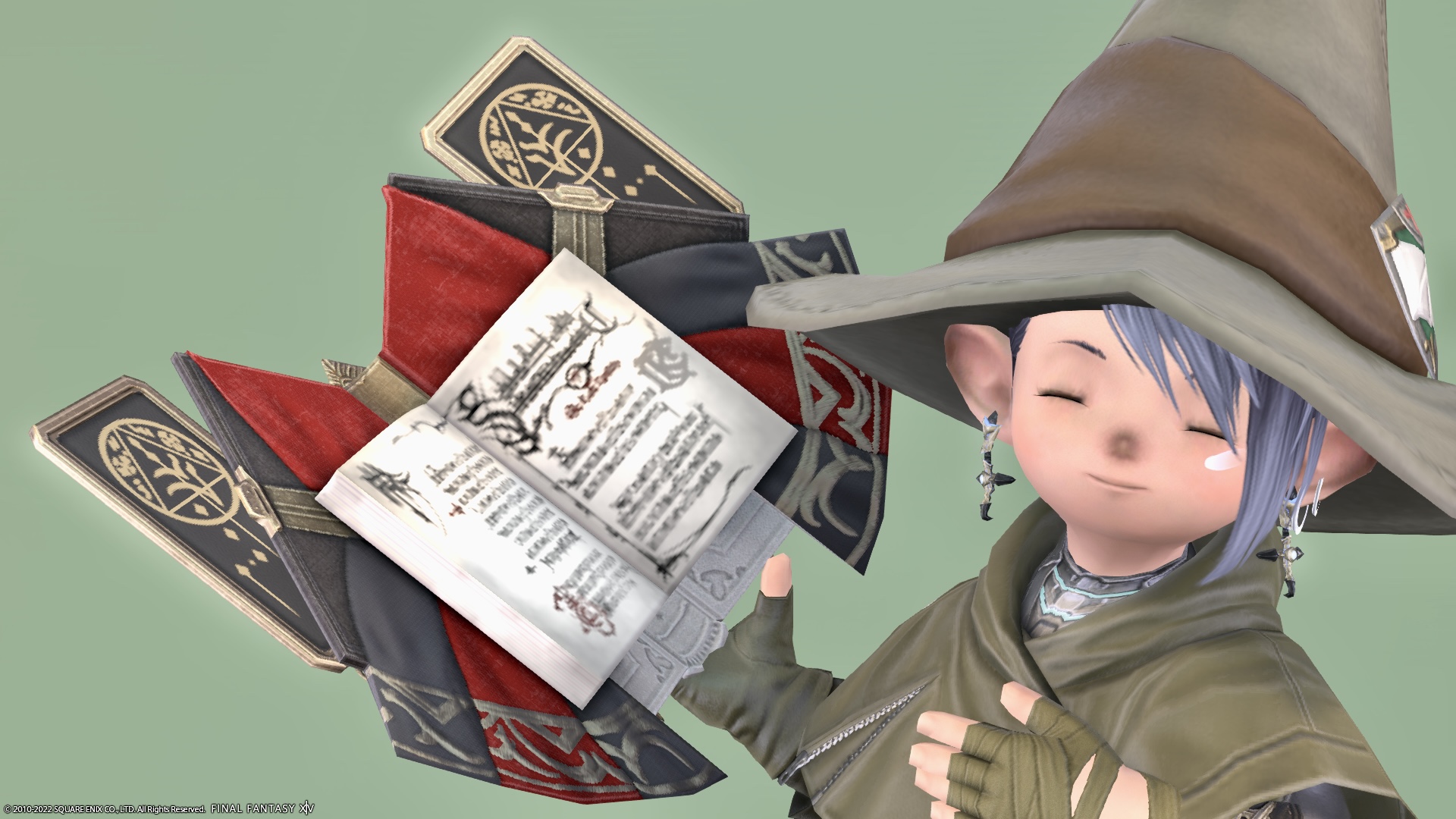 ▼ I recorded a video of the card popping out!
So, the above is the record of the scholar's Manderville weapons Phase 1 "Manderville Codex".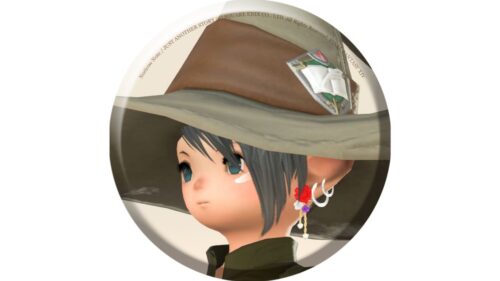 norirow
I can't wait to see how it will shine ♪
▼
▼
Related record
Various Scholar's Enhanced Weapons