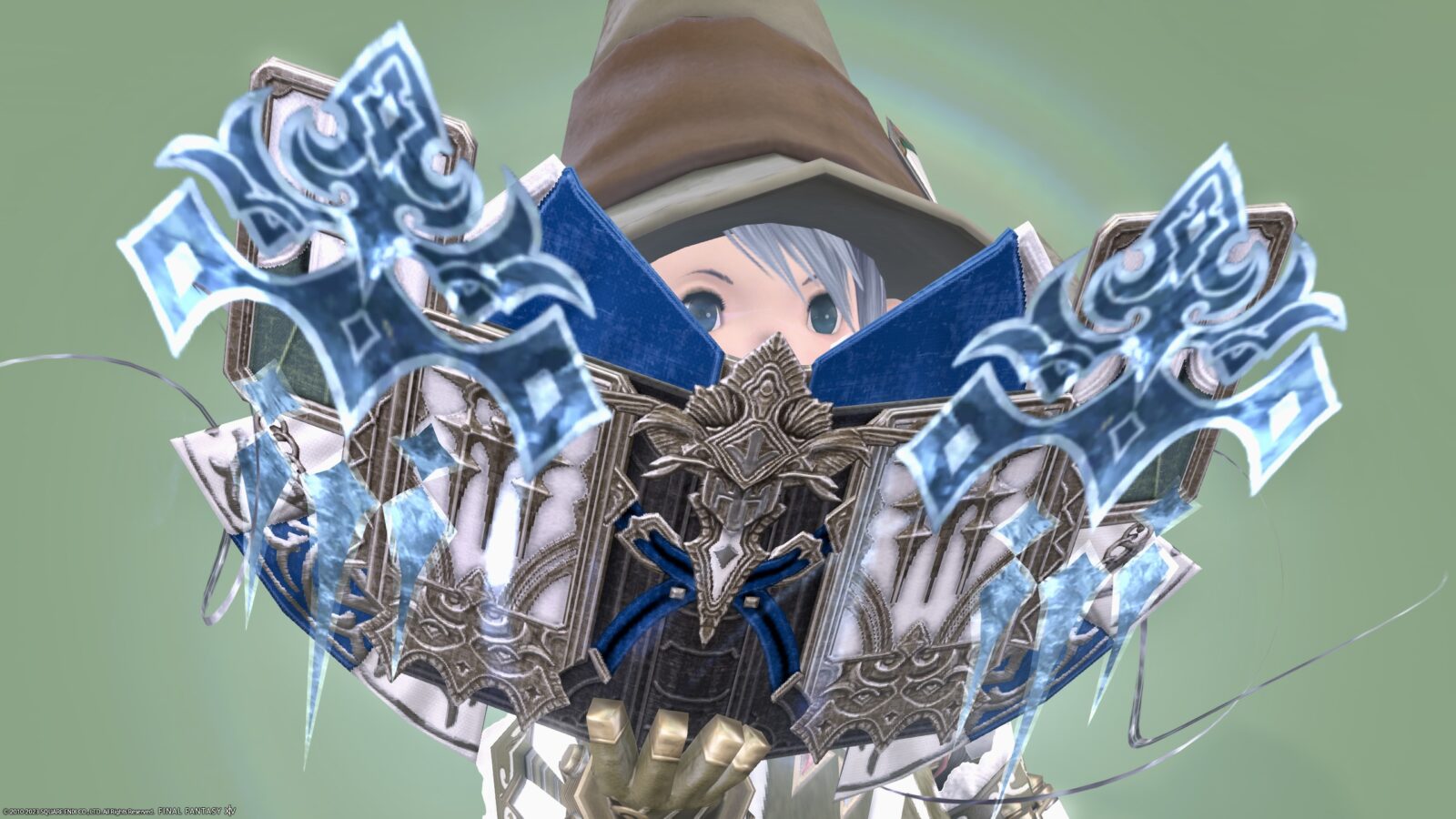 This is a record of the Scholar's Manderville Weapon (MW) Second Form, The Amazing Manderville Codex.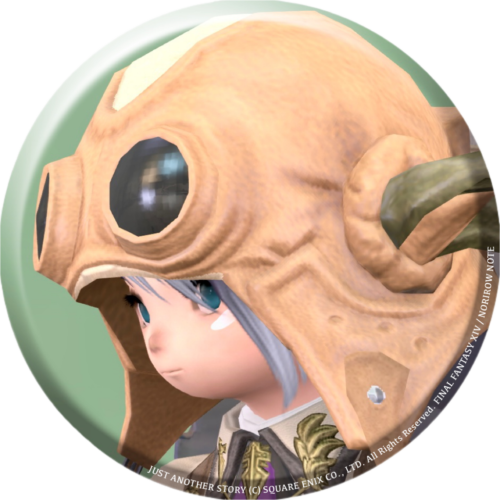 norirow
Oh, the color has changed since the first stage.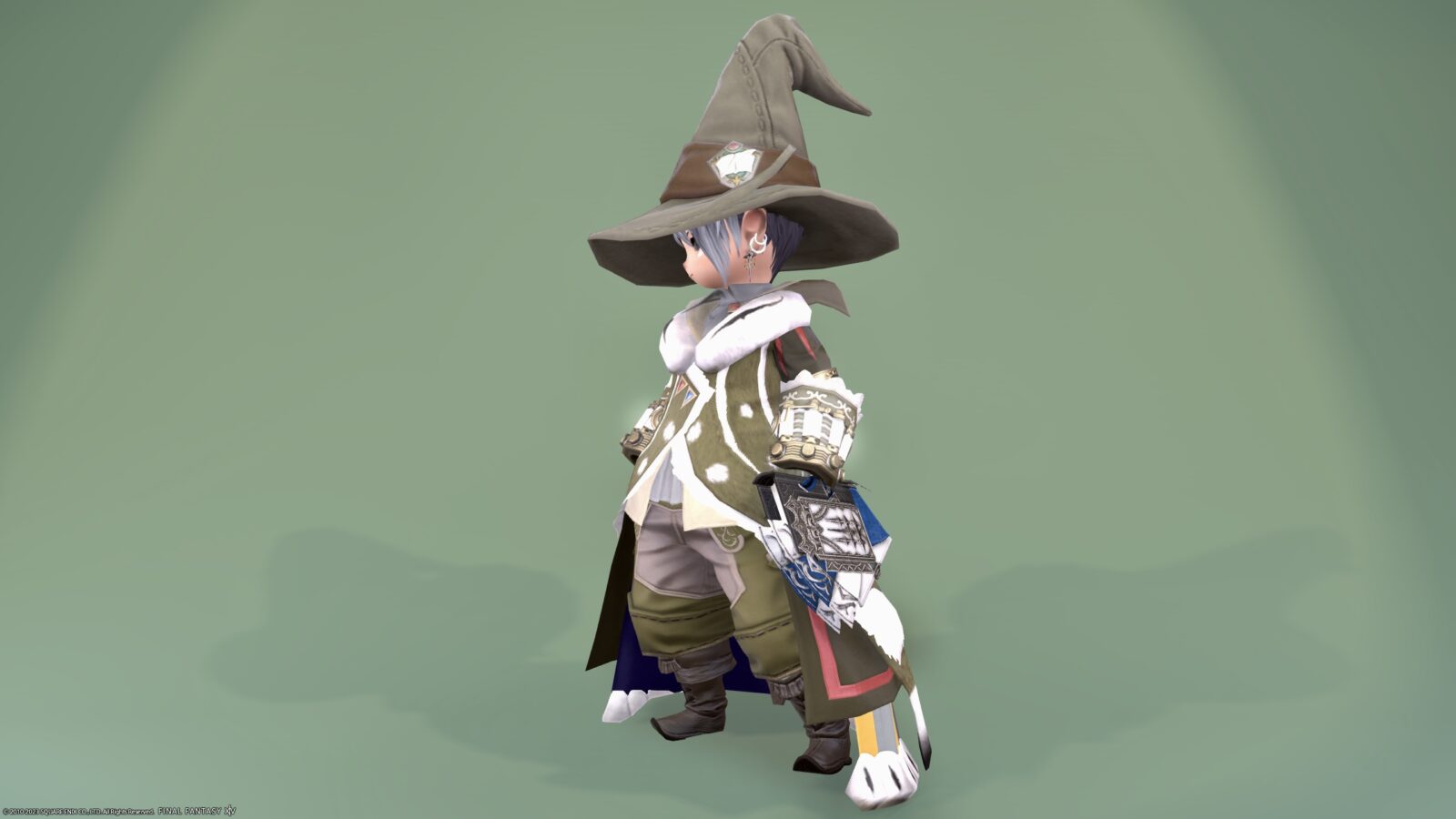 It changed from red and black to blue and white.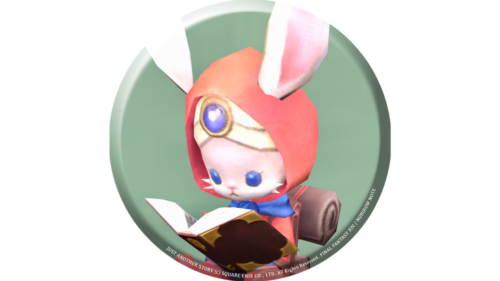 namingway
The noble atmosphere is as it is, and the freshness is added.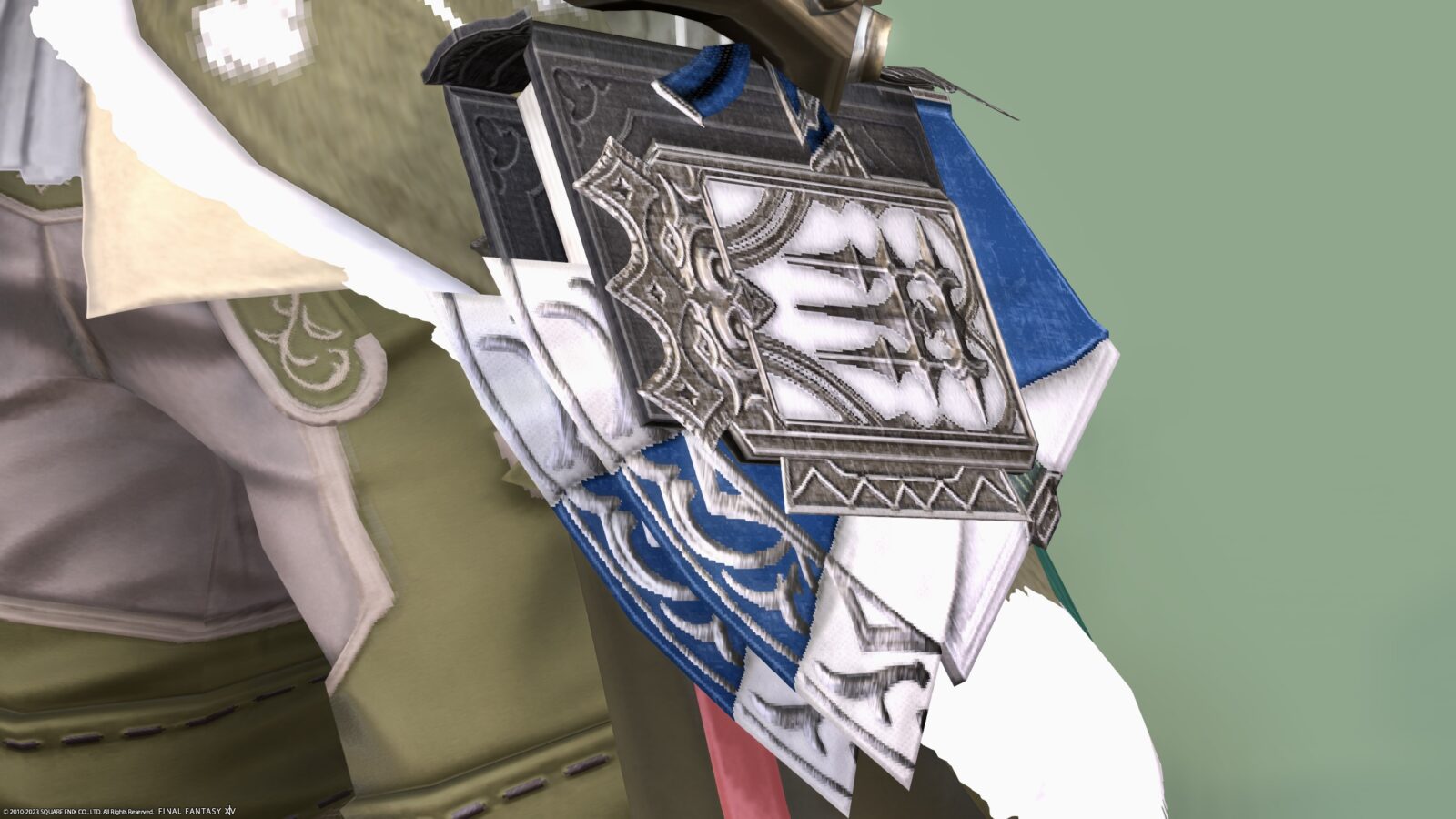 There are fabric decorations around it, and the design is quite unusual.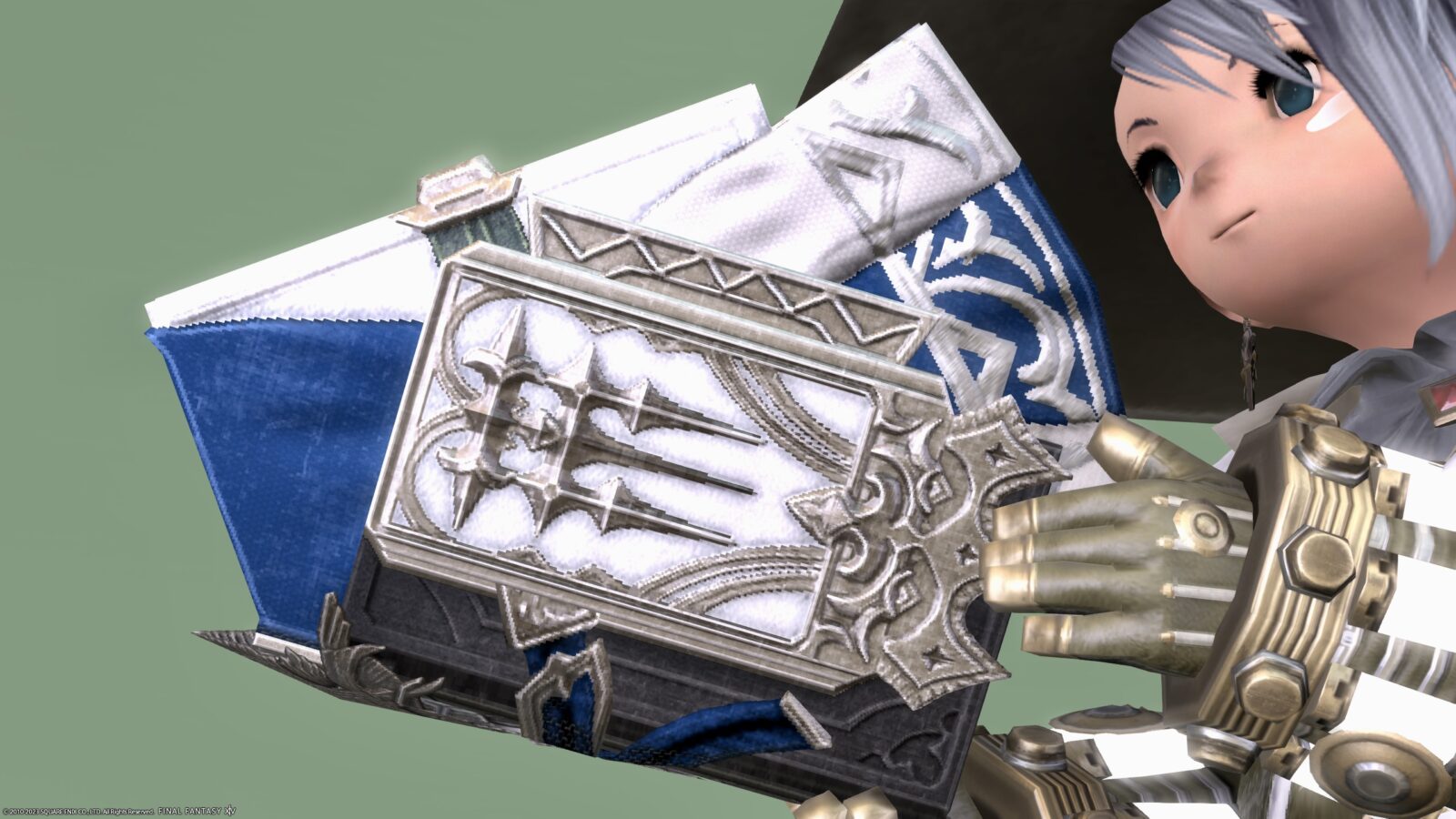 The spine of the book is decorated with elaborate metal decorations.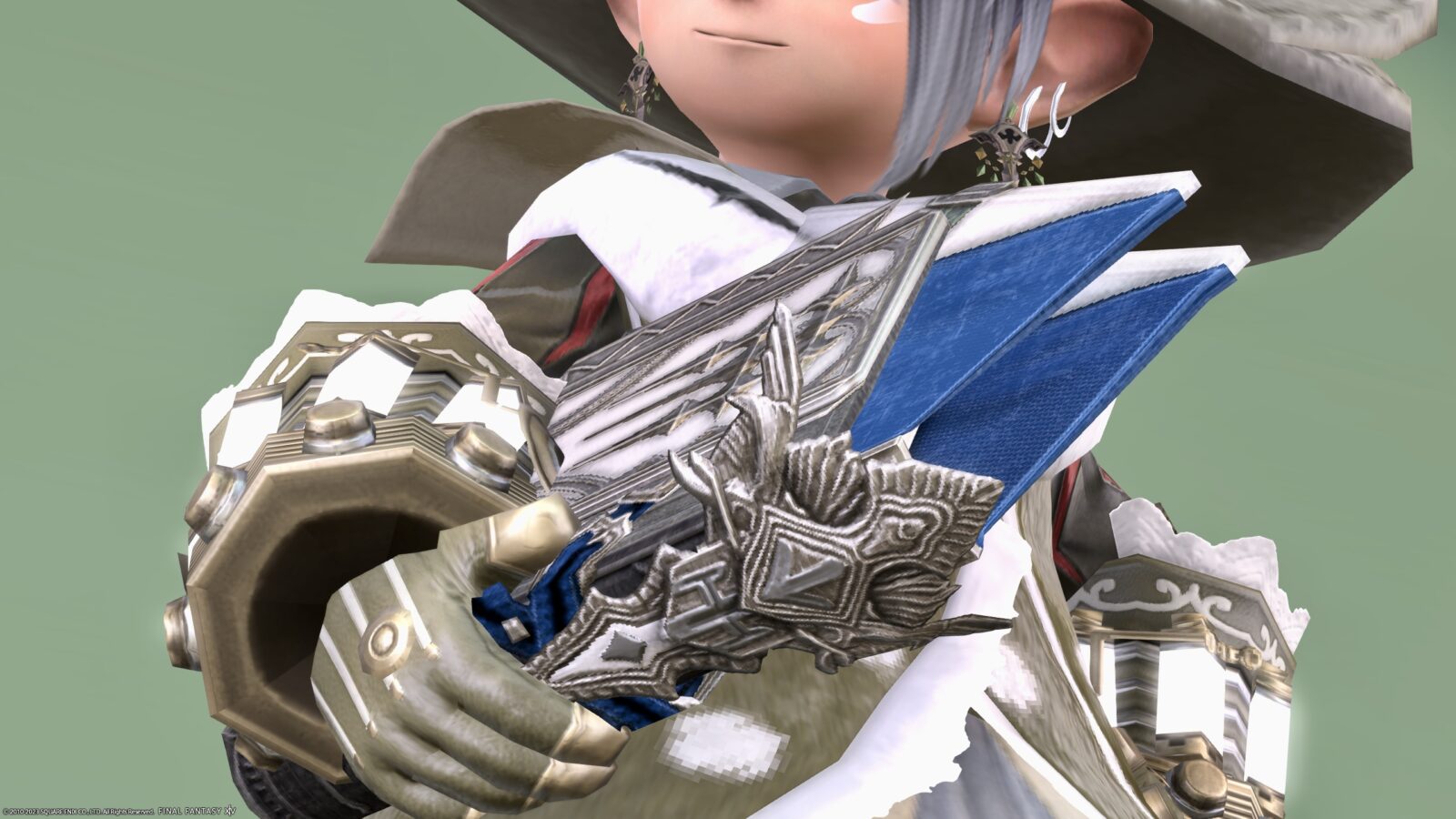 And when you set it up, it lights up!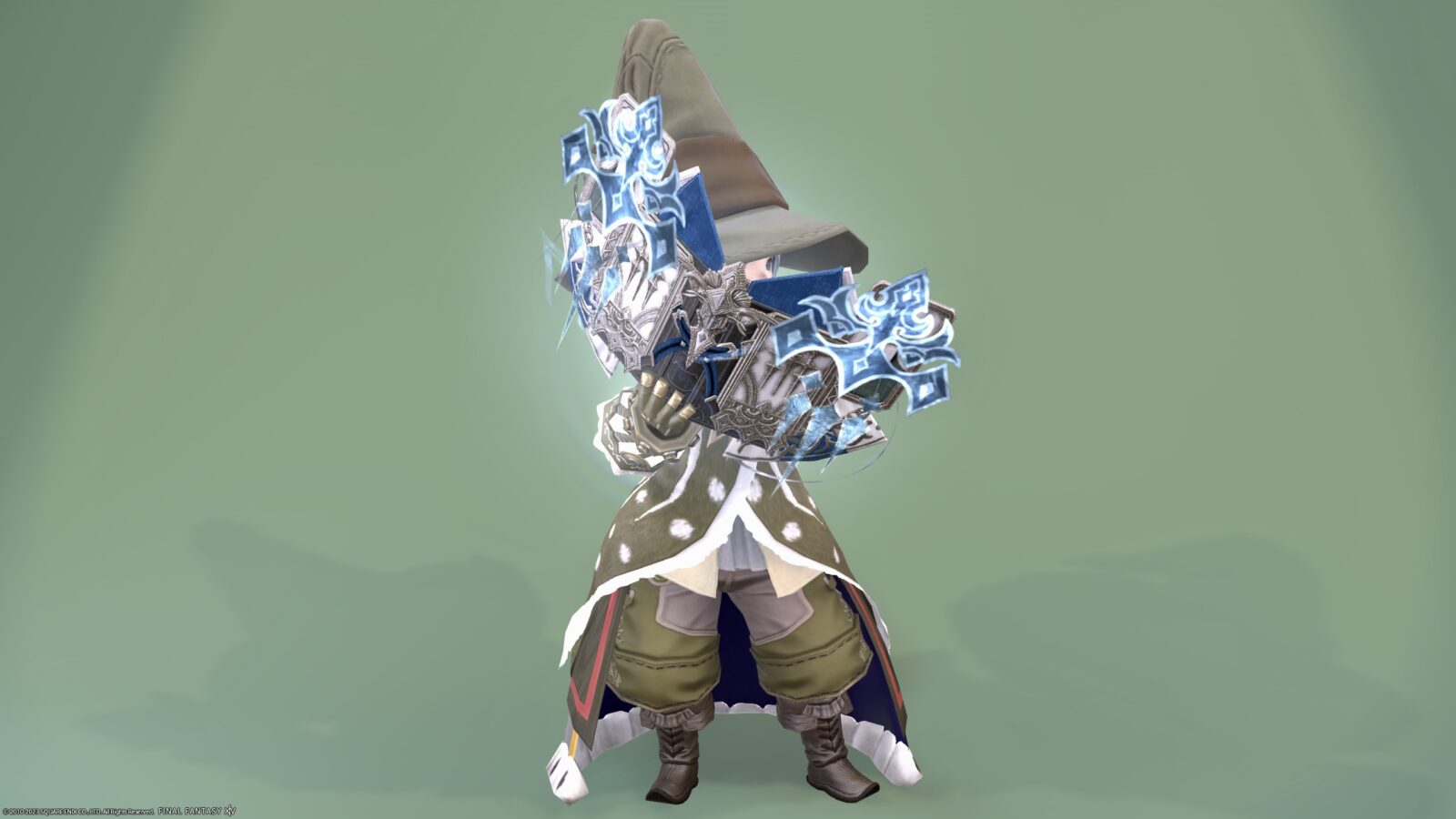 A blue crest appears on either side, and a rainbow ring surrounds the book.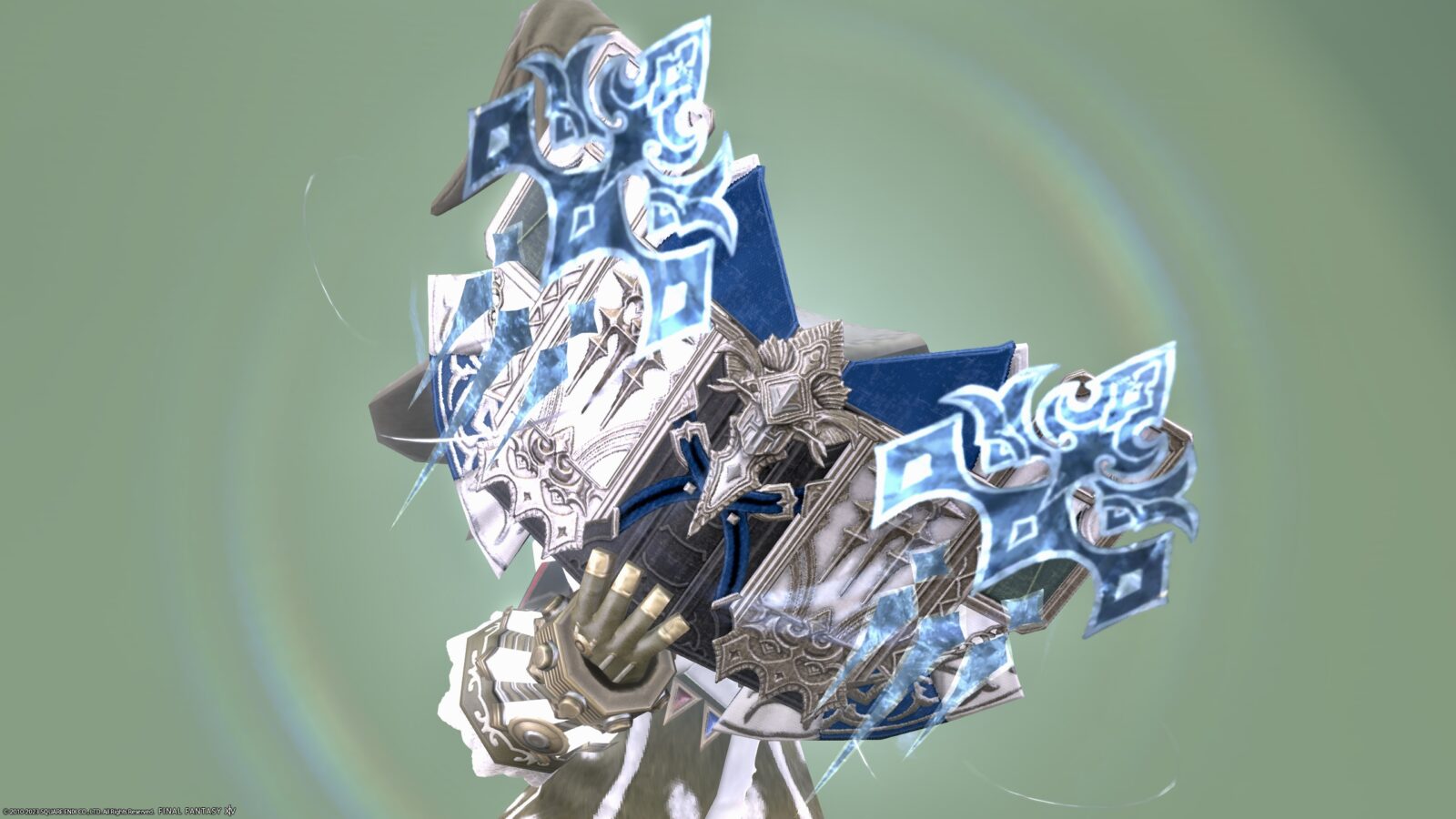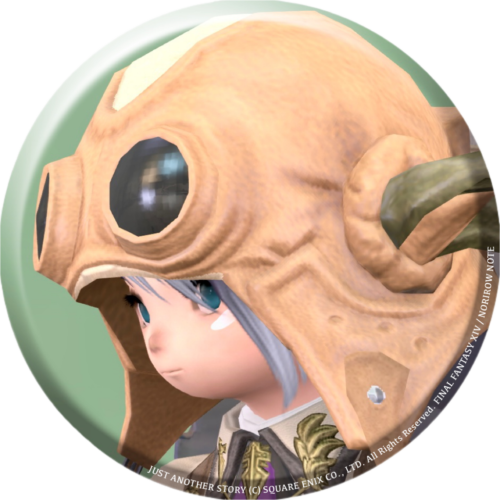 norirow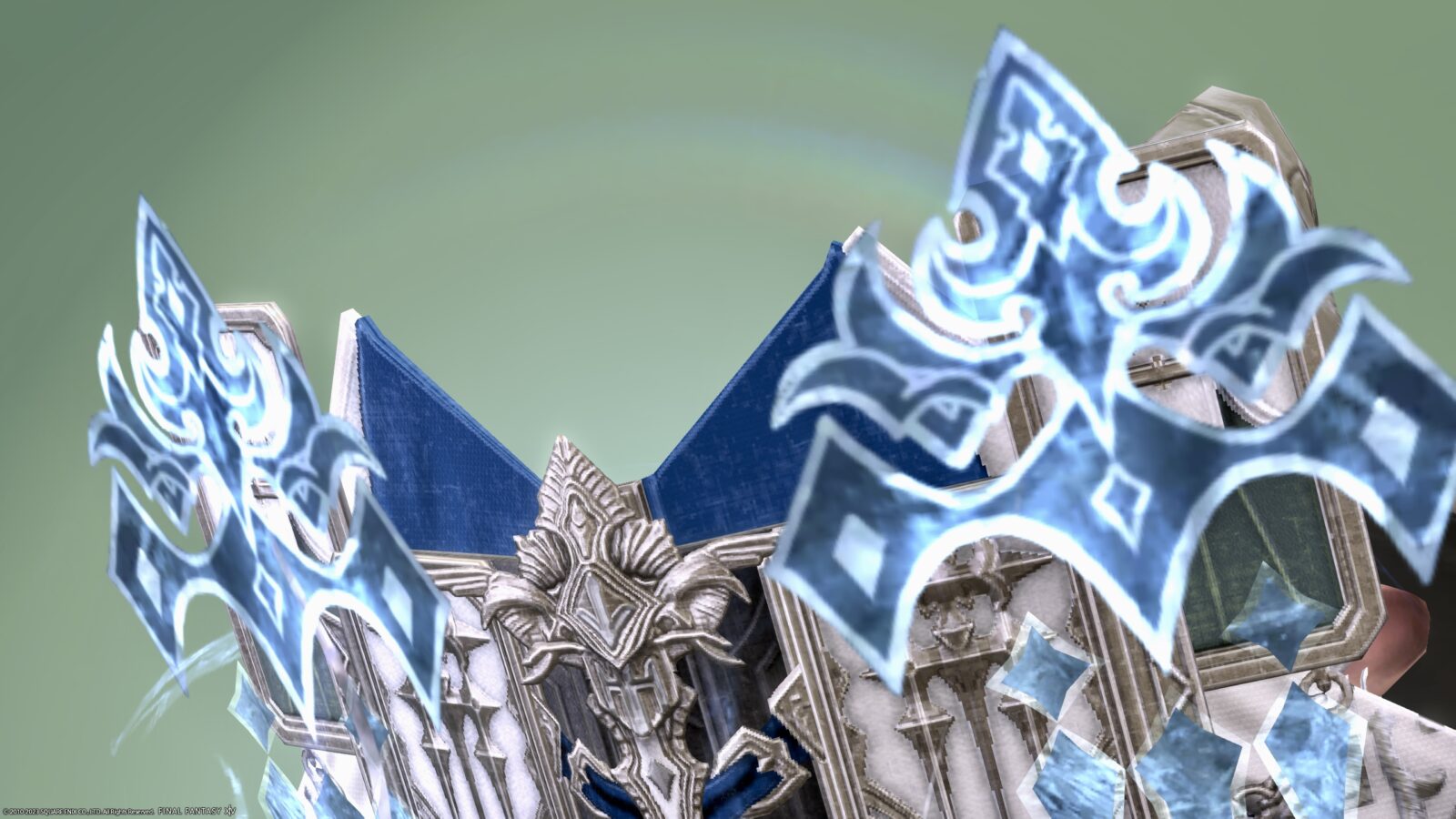 What kind of emblem is that?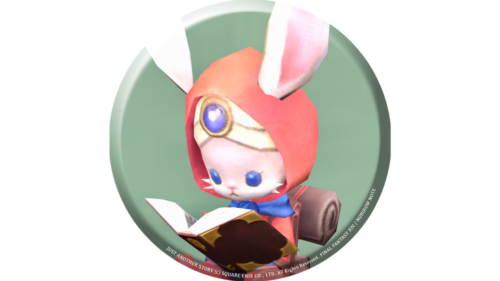 namingway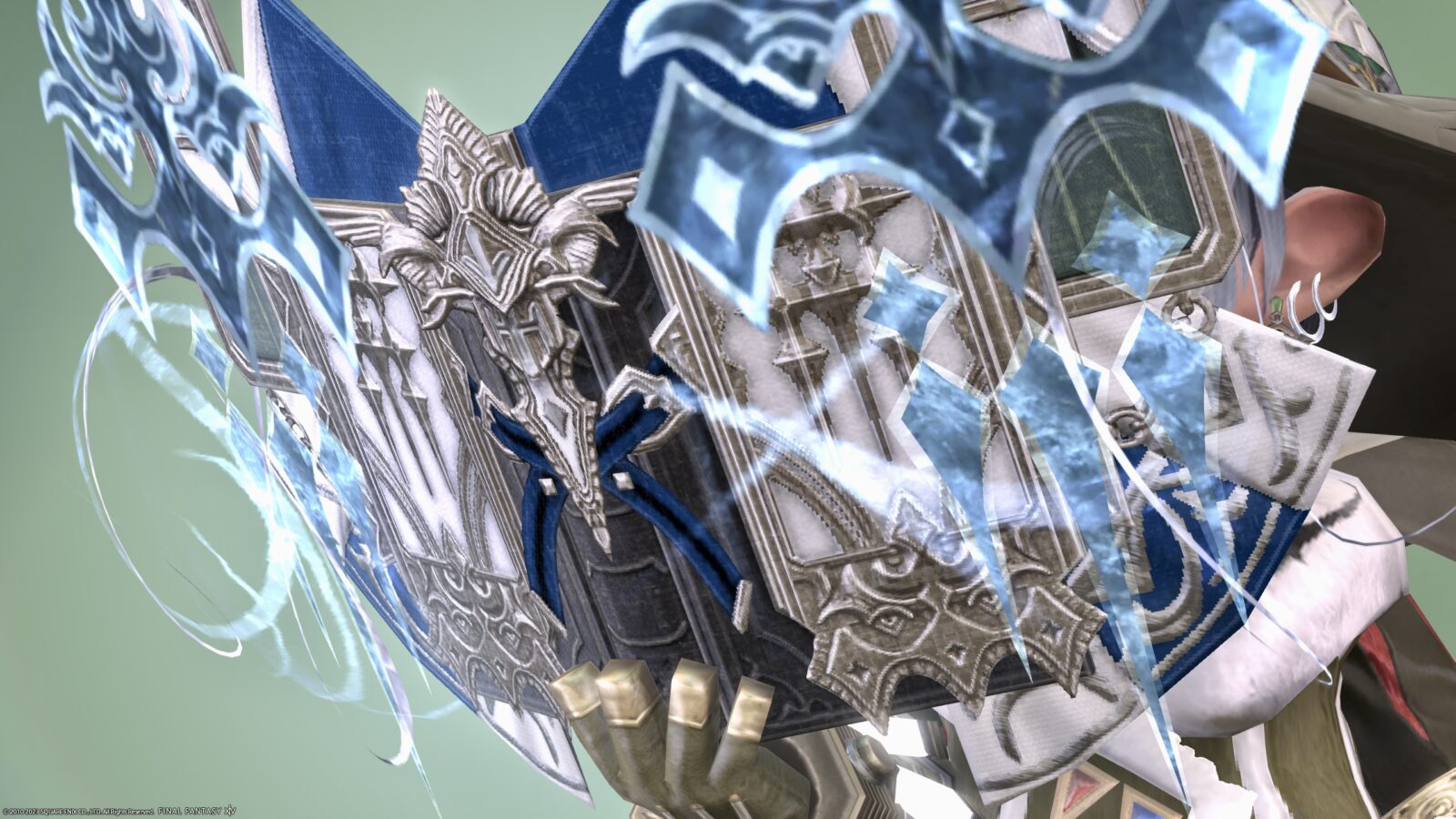 In addition, it comes with a gimmick that pops out something like a card on both sides when you hold it.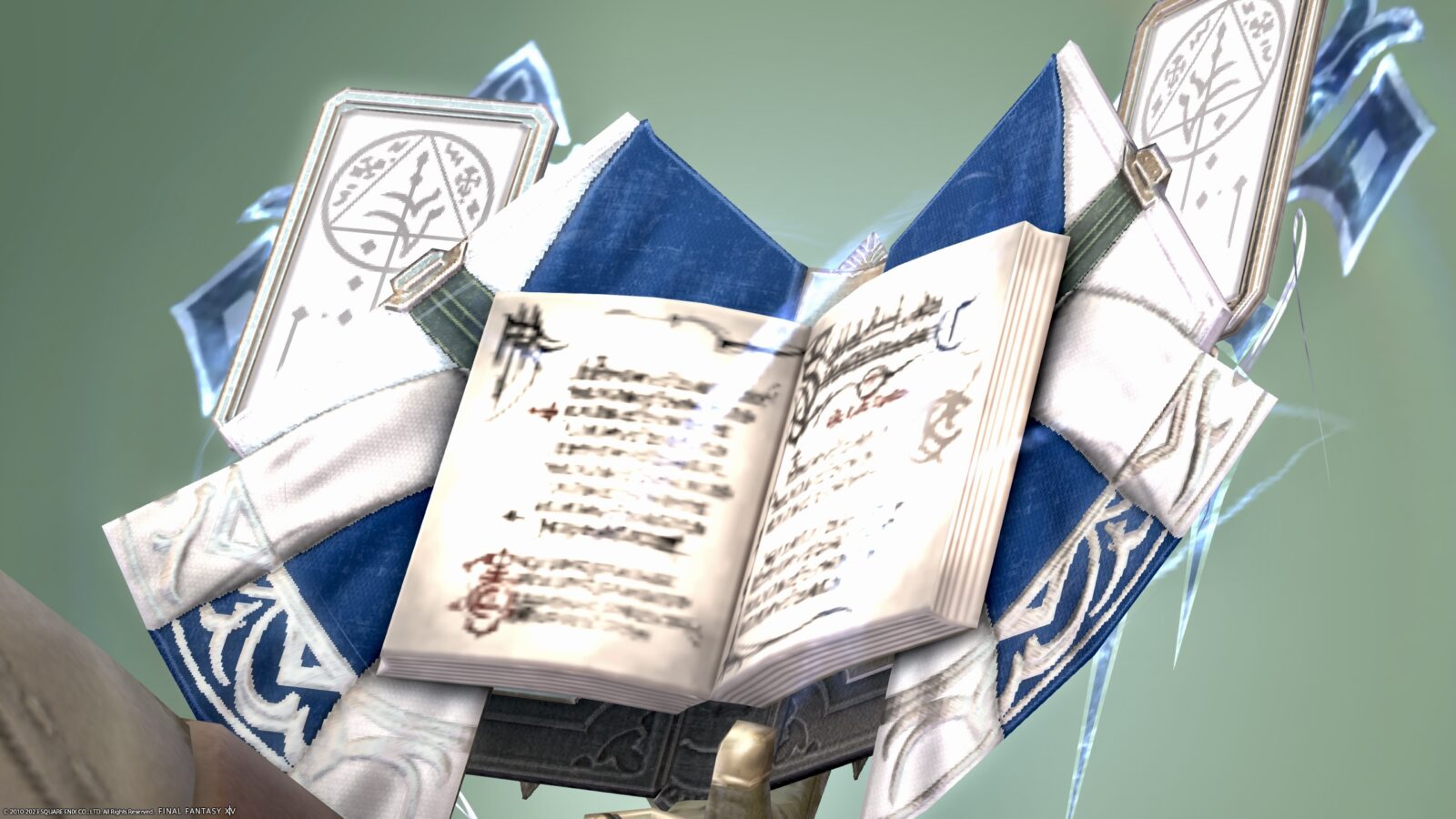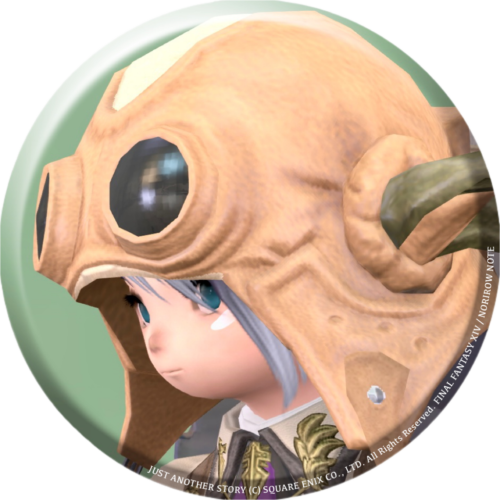 norirow
The cards on both sides look like a tree pattern and are cute.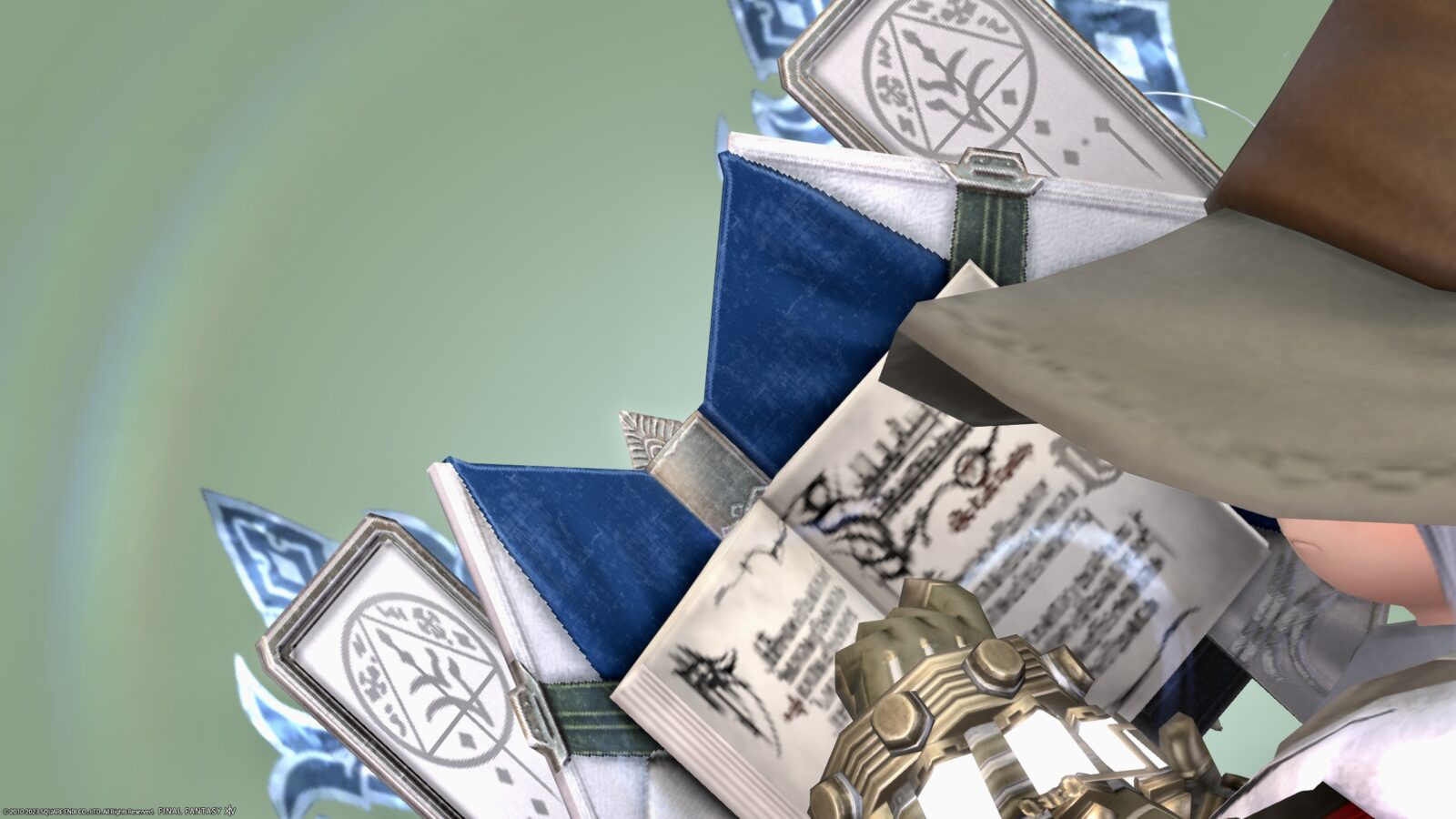 The magic crest written on the book is elaborate and fashionable.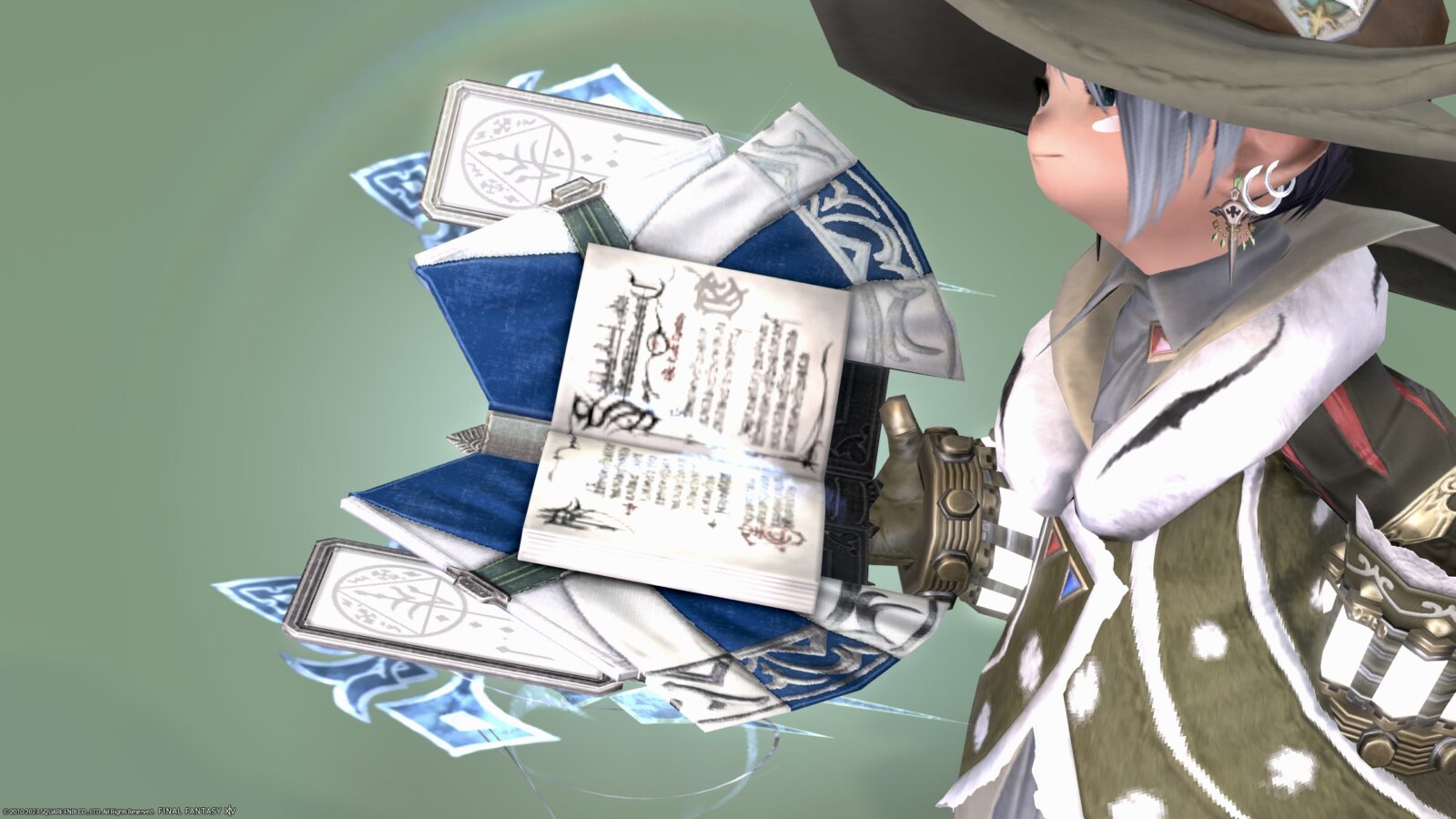 Glittering and glowing effects are spinning.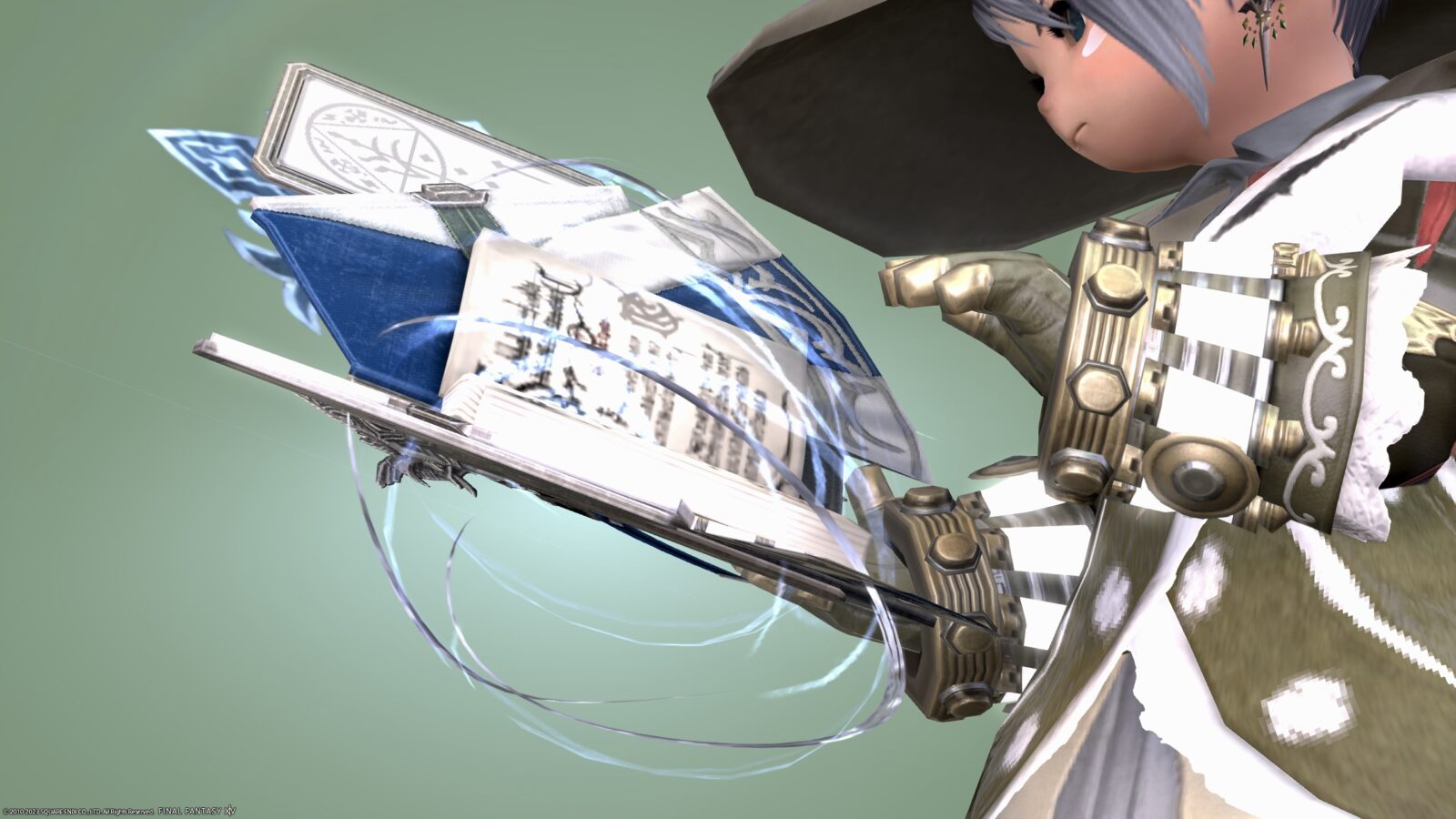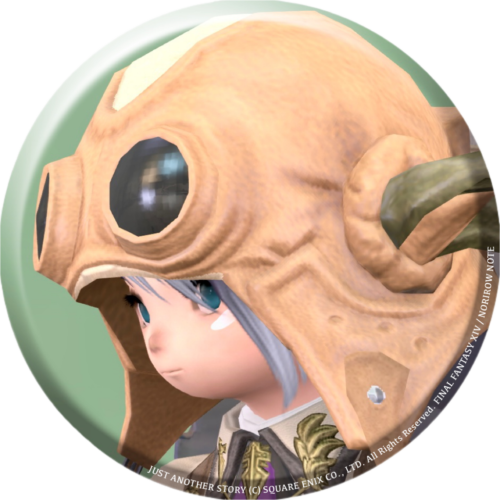 norirow
nice! It's a very refreshing and stylish magic book♪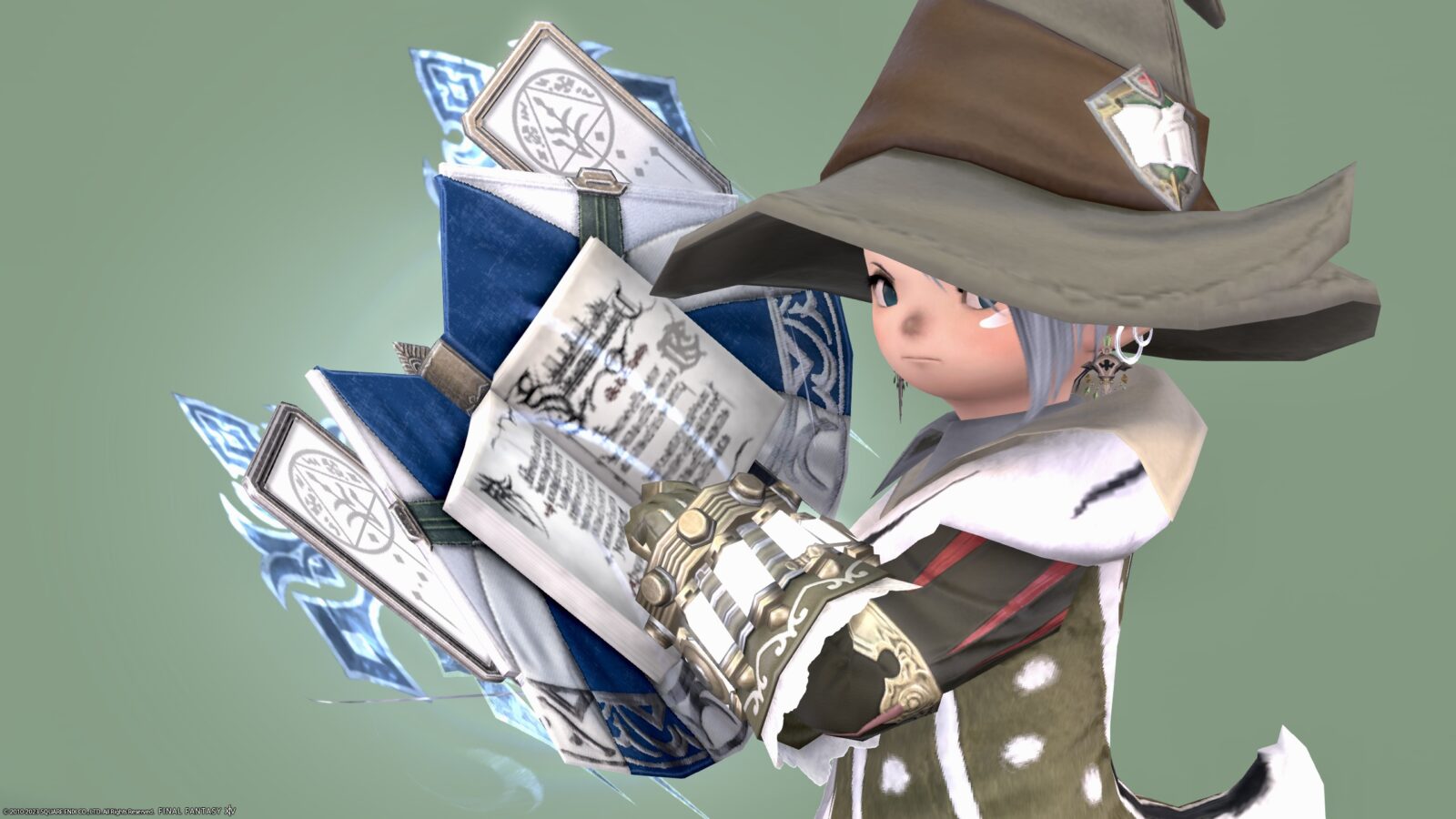 Scholar's effect had a lot of green in it, but blue is rare, isn't it?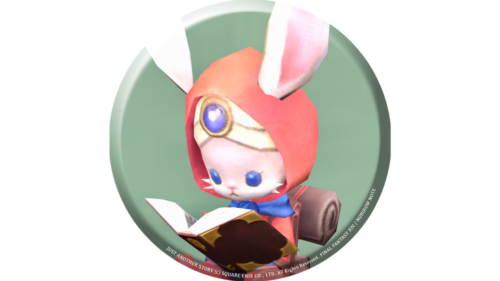 namingway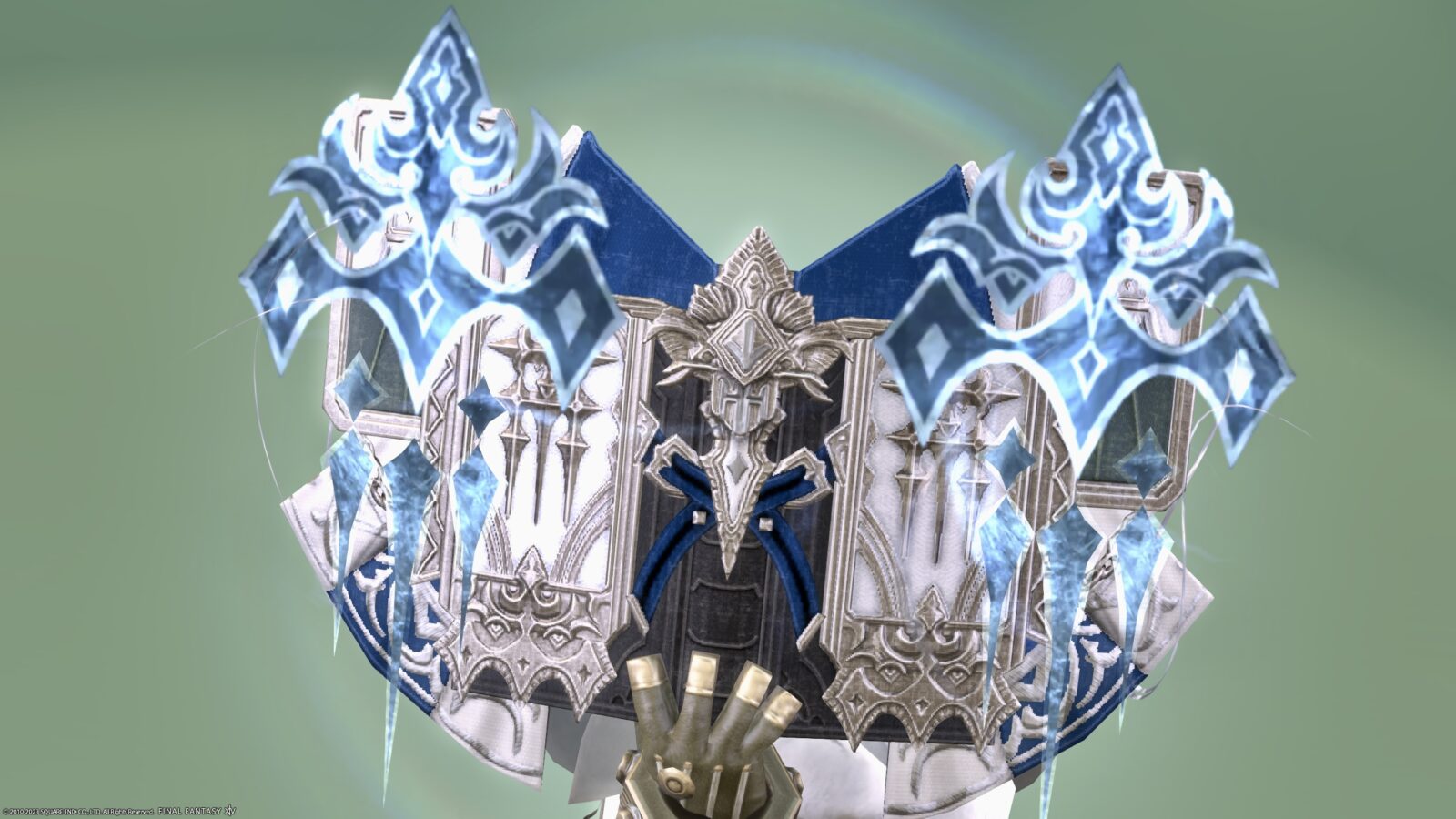 I don't think you can get a sense of the glowing effect from just a photo, so be sure to check it out in the video below!
Dyed pattern
Blue parts are dyed.
Snow White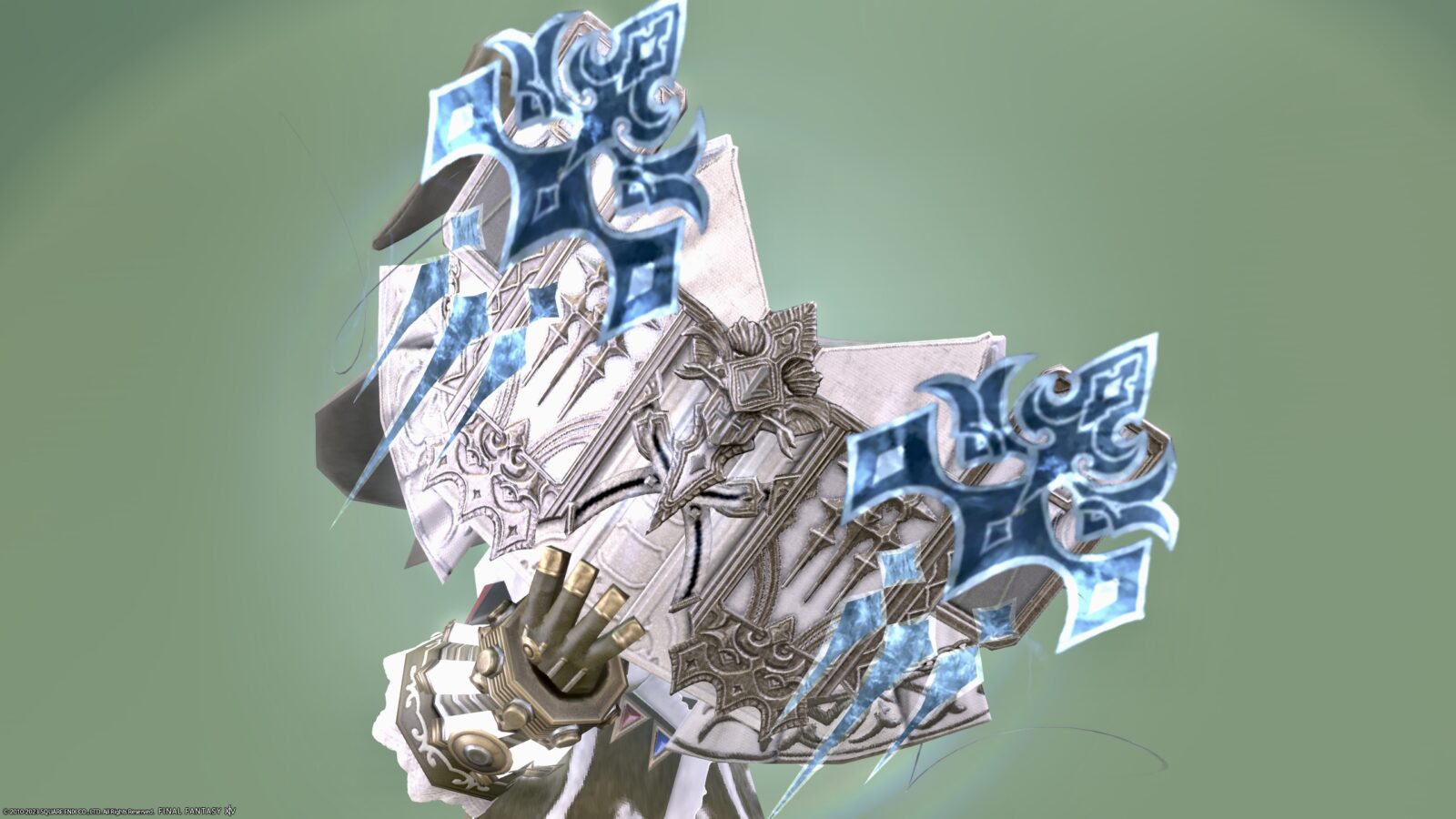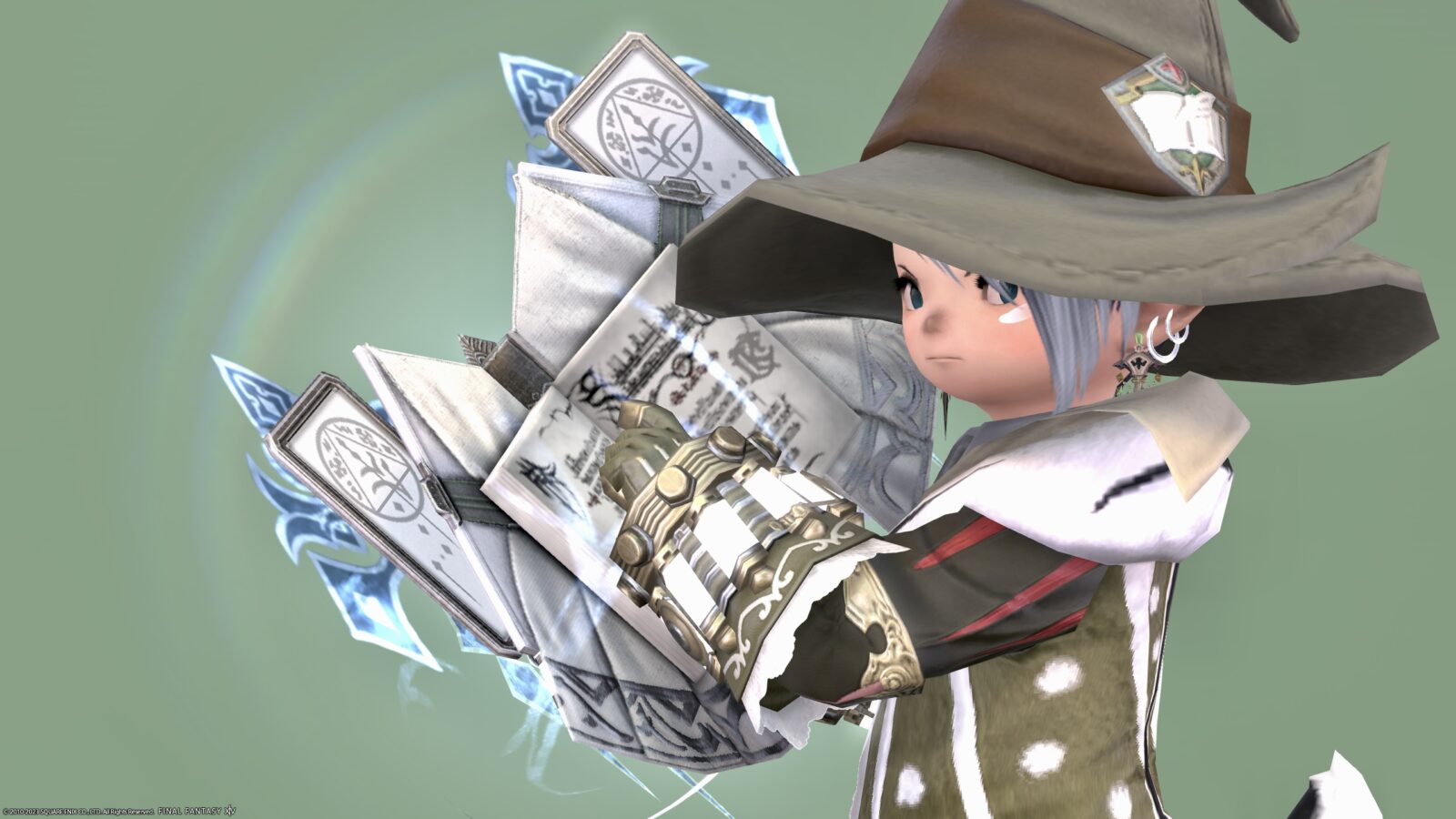 Soot Black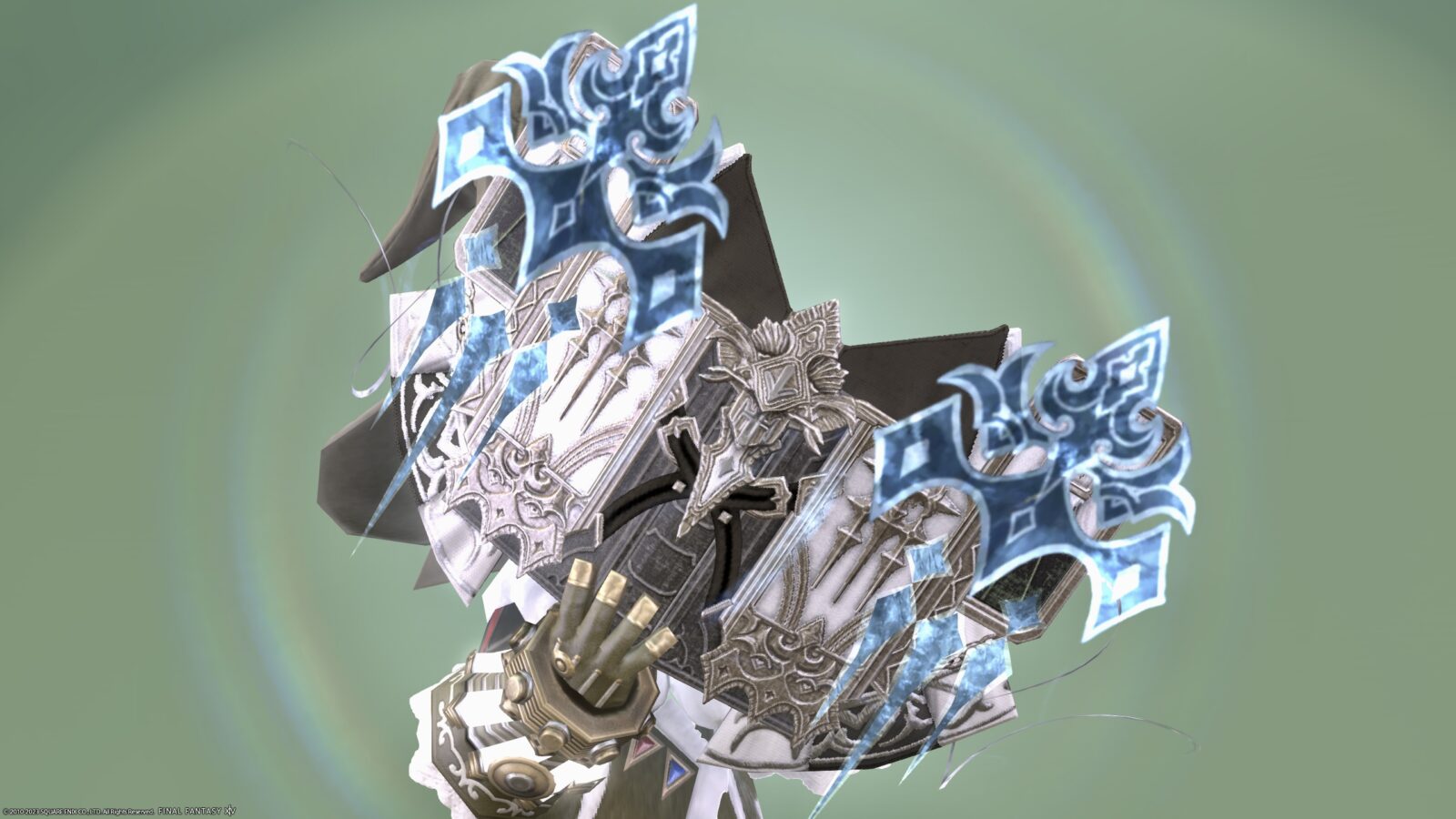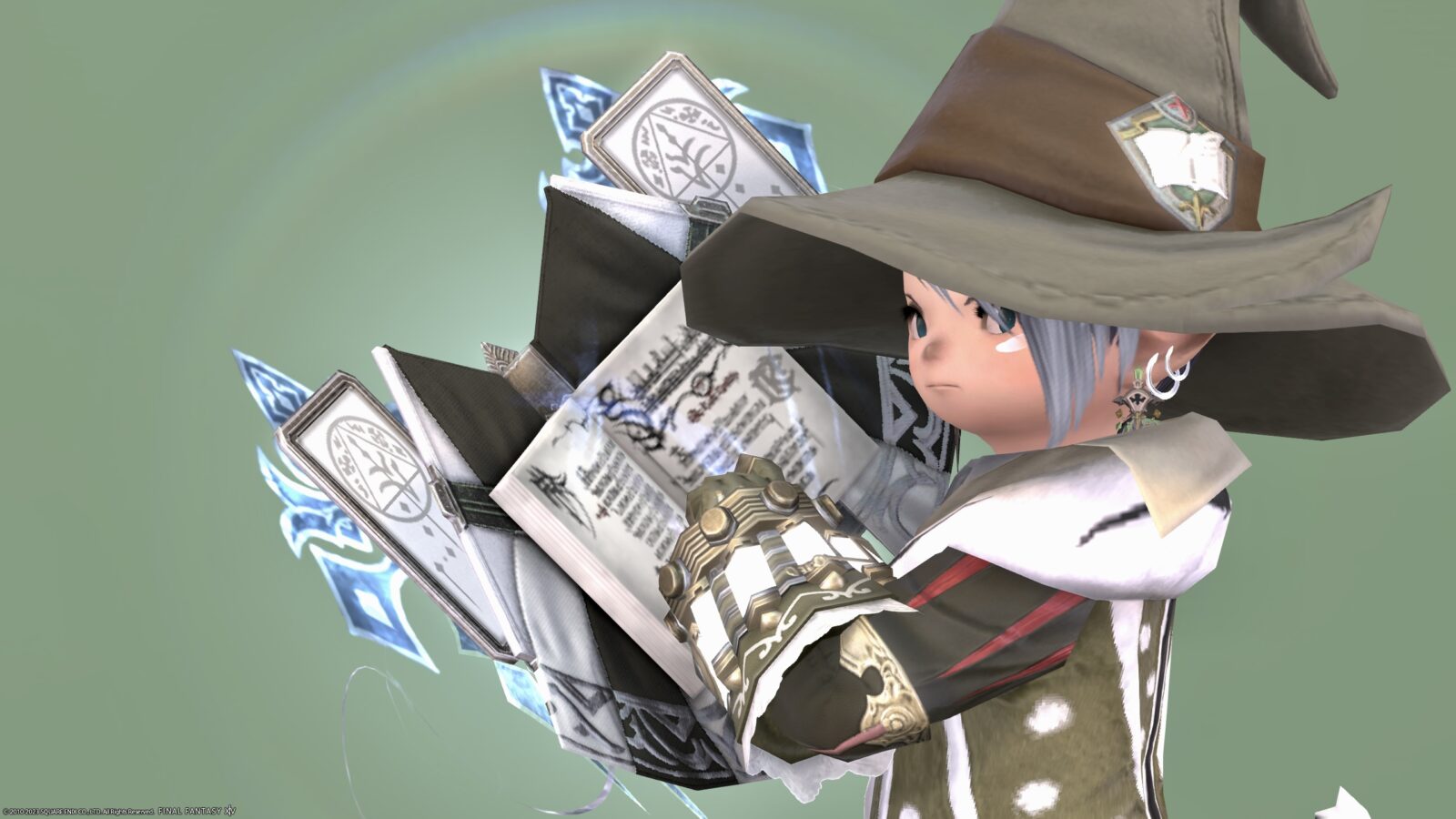 Dalamud Red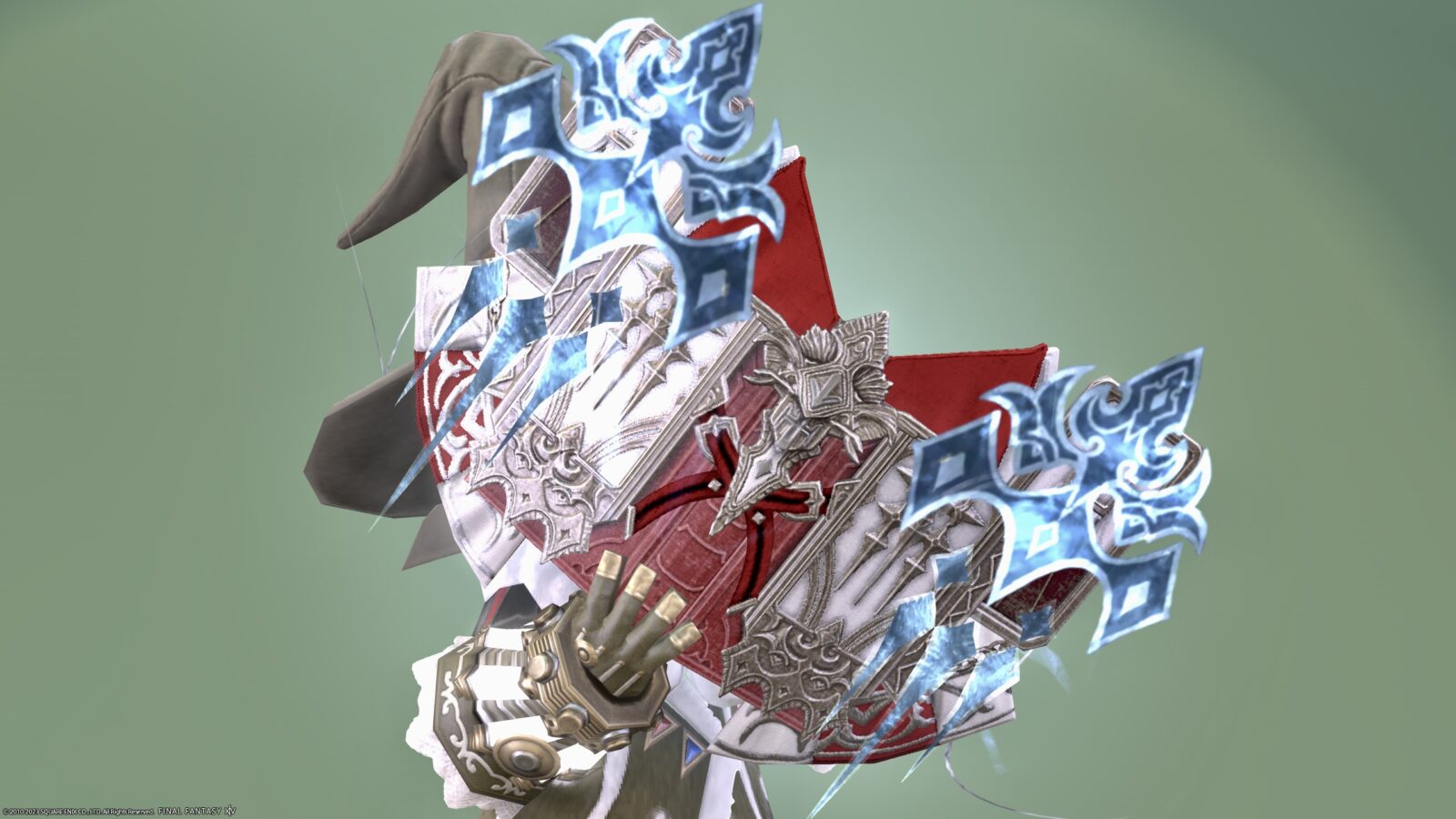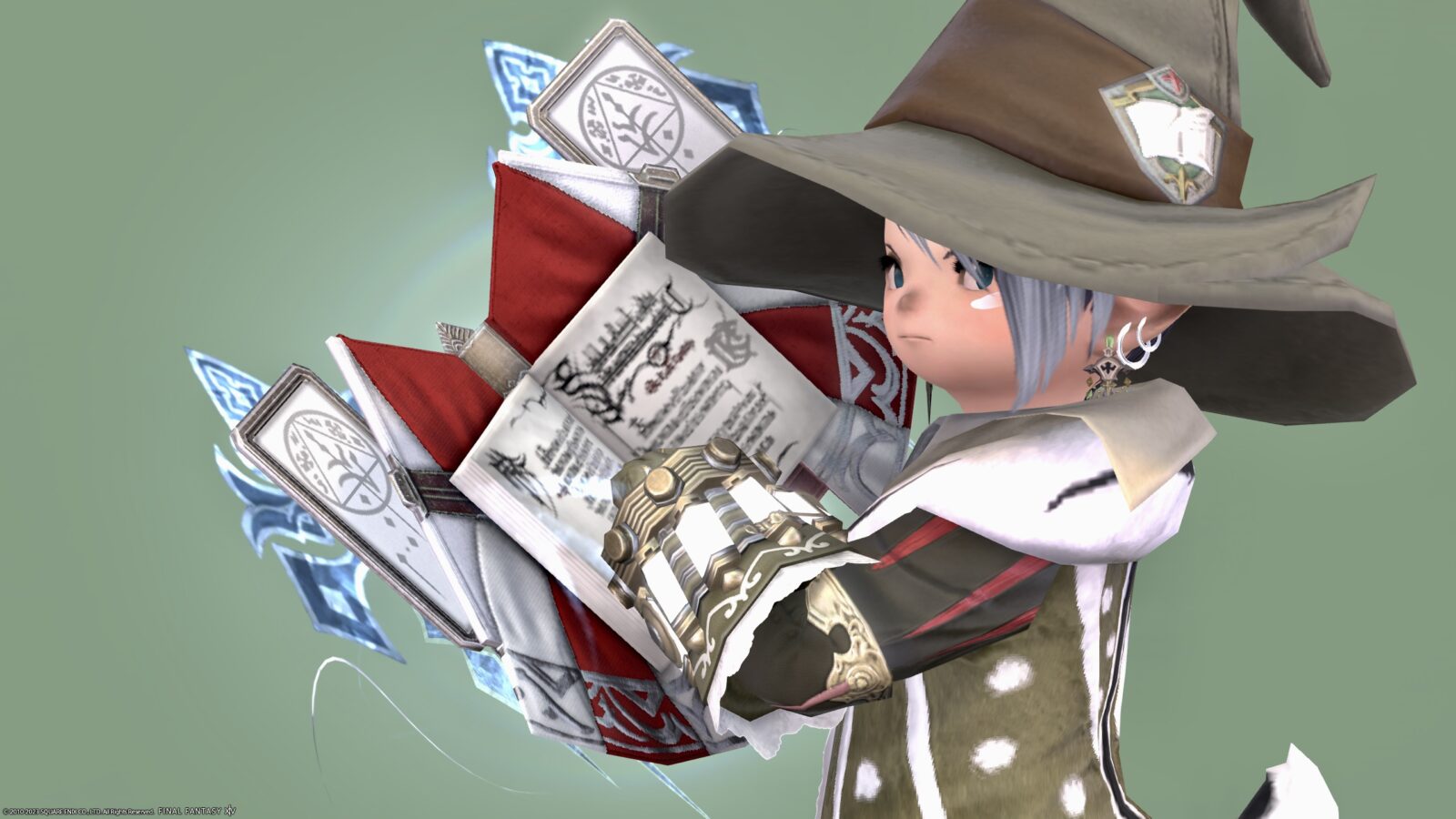 Honey Yellow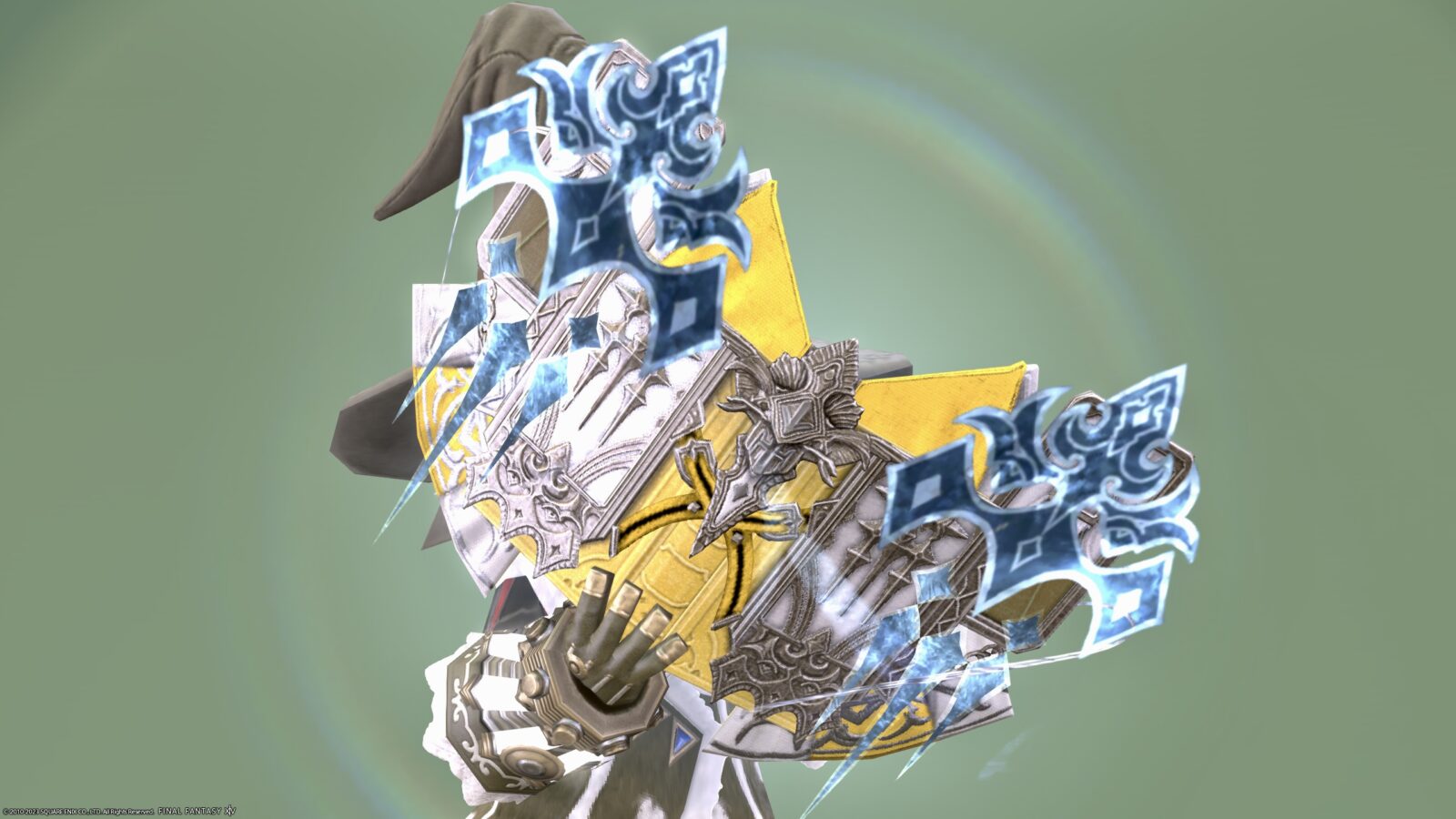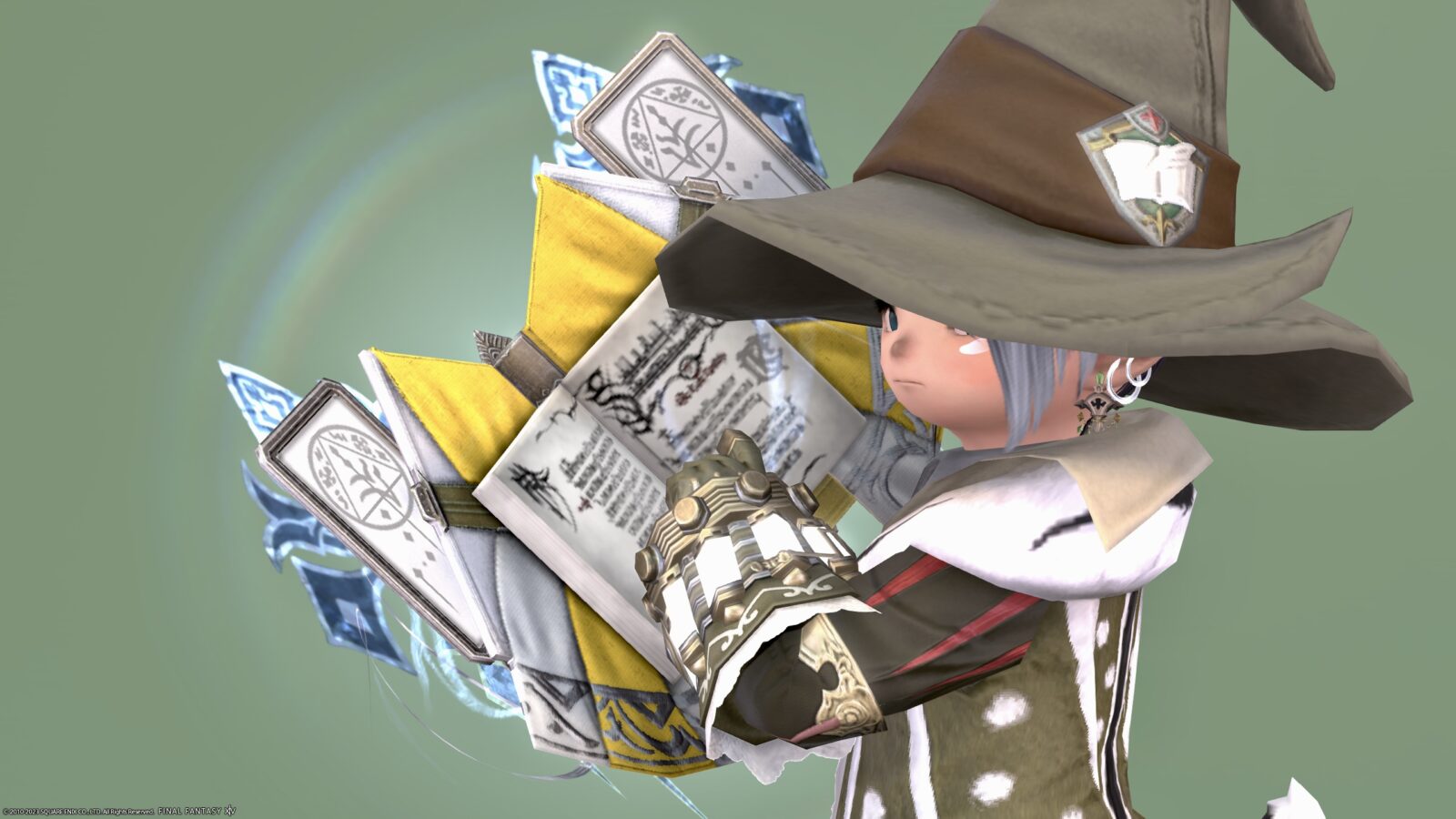 Mud Green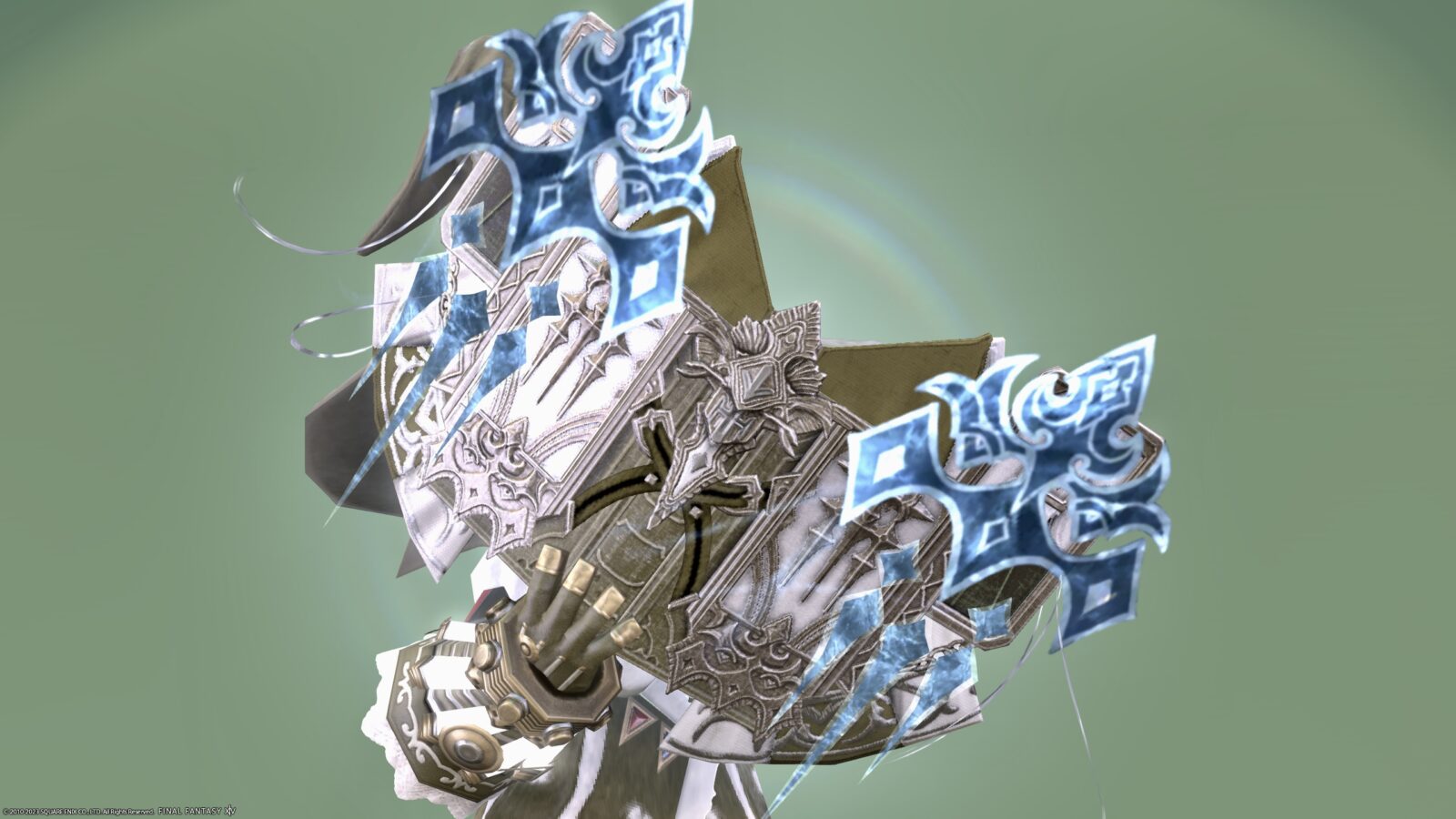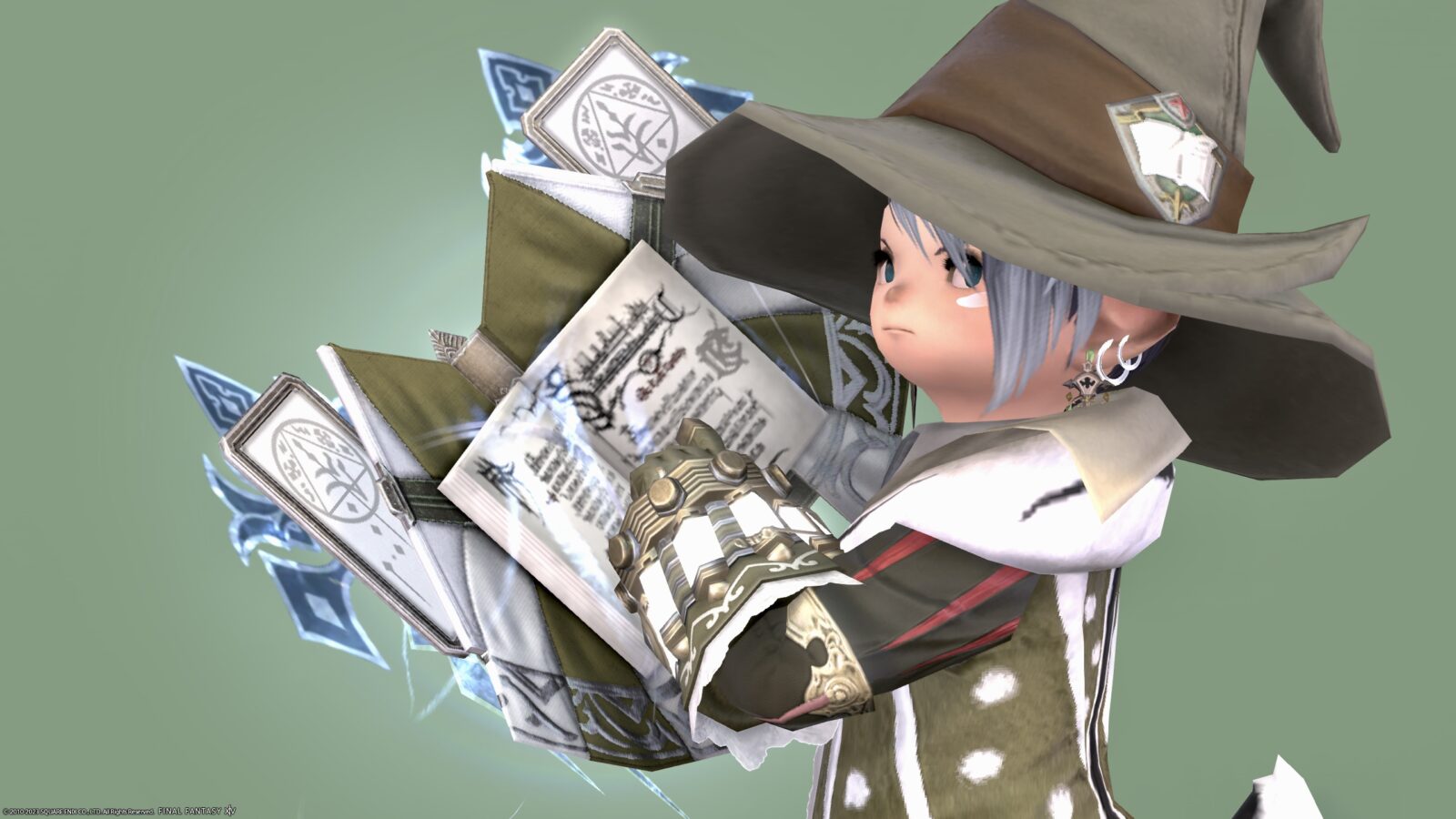 This is a nice design that looks pretty easy to coordinate with other outfits.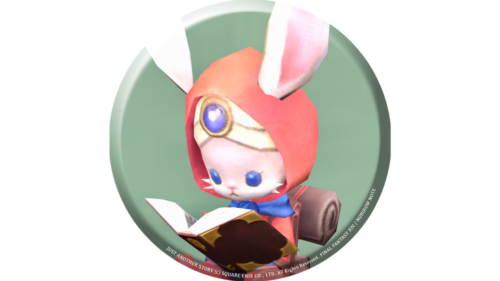 namingway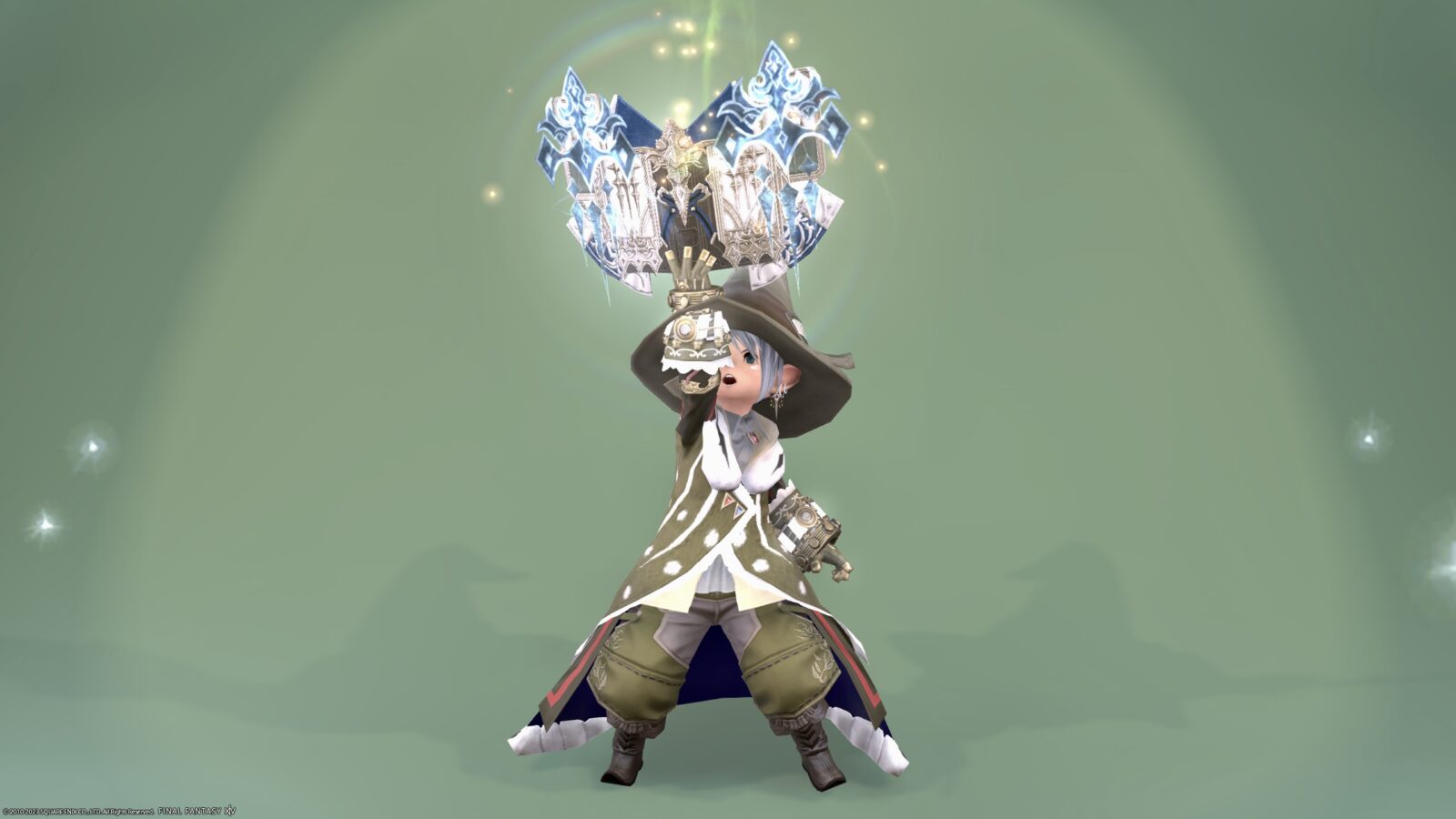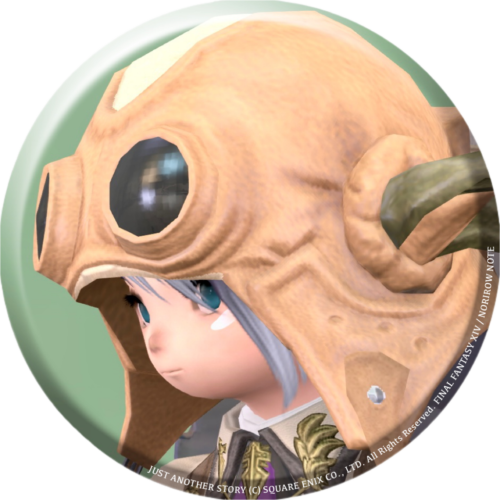 norirow
Yes Yes! This has become my favorite book!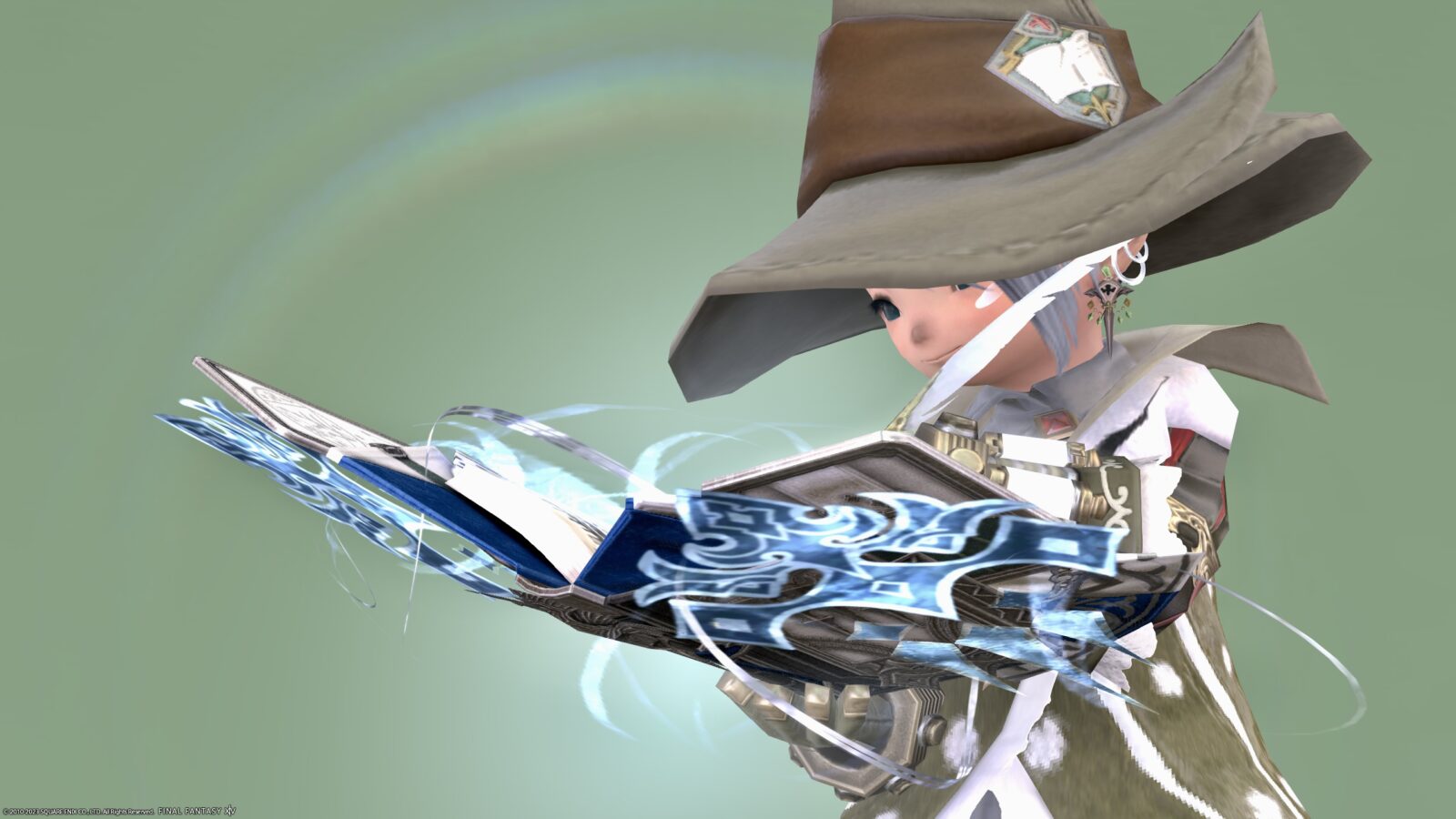 ▼ I recorded the glowing effect in the video!
So, this is the record of the scholar's Manderville Weapon Phase 2 "Amazing Manderville Codex".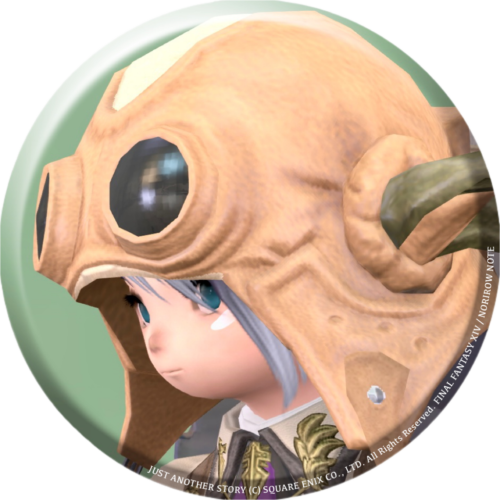 norirow
This is also an exceptional treasure ♪
♦♦♦
Related records