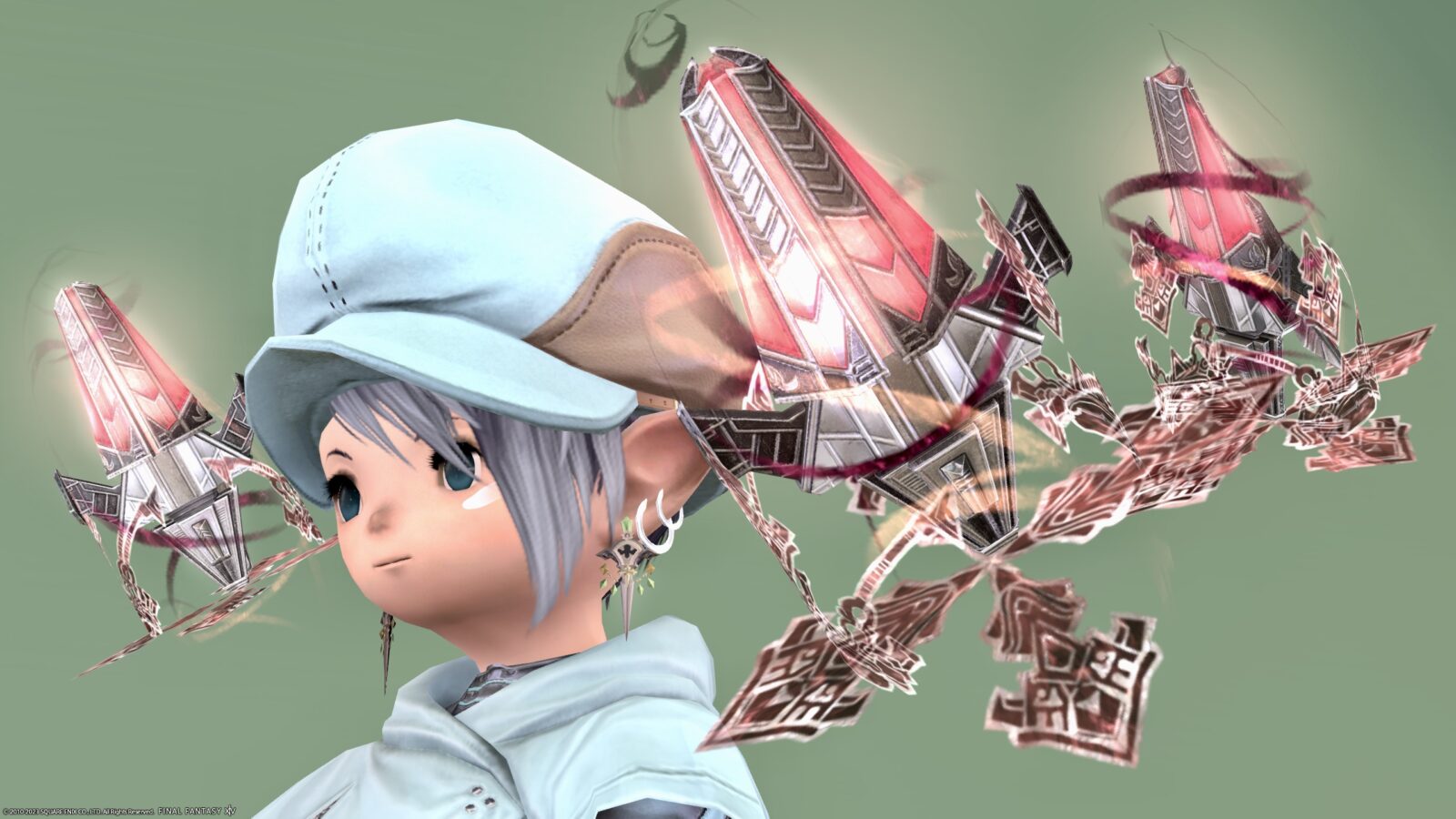 This is the record of the Sage's Manderville Weapon (MW) 2nd Form "Amazing Manderville Milpreves".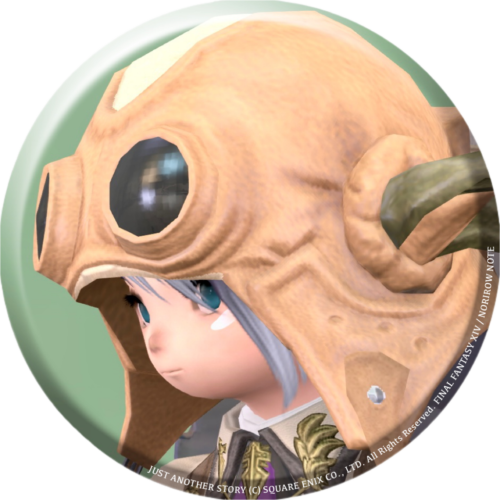 norirow
Oh, compared to the first stage, the atmosphere changed a lot because it turned red.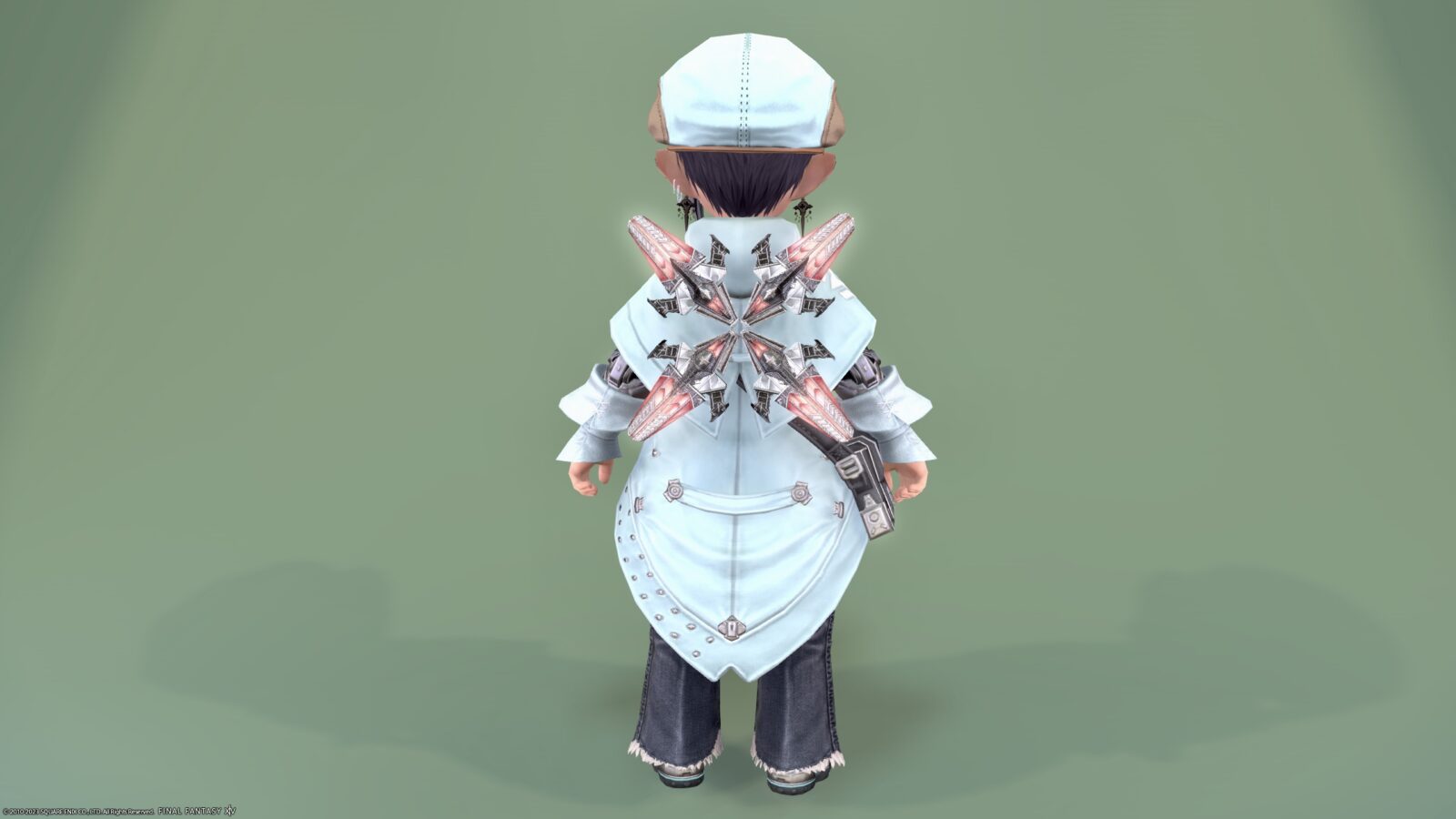 It's originally blue, so there's a bit of an opposite image.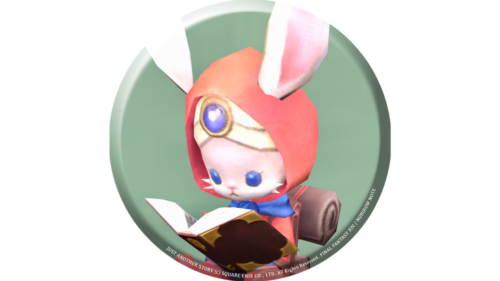 namingway
The default color is a fairly bright red.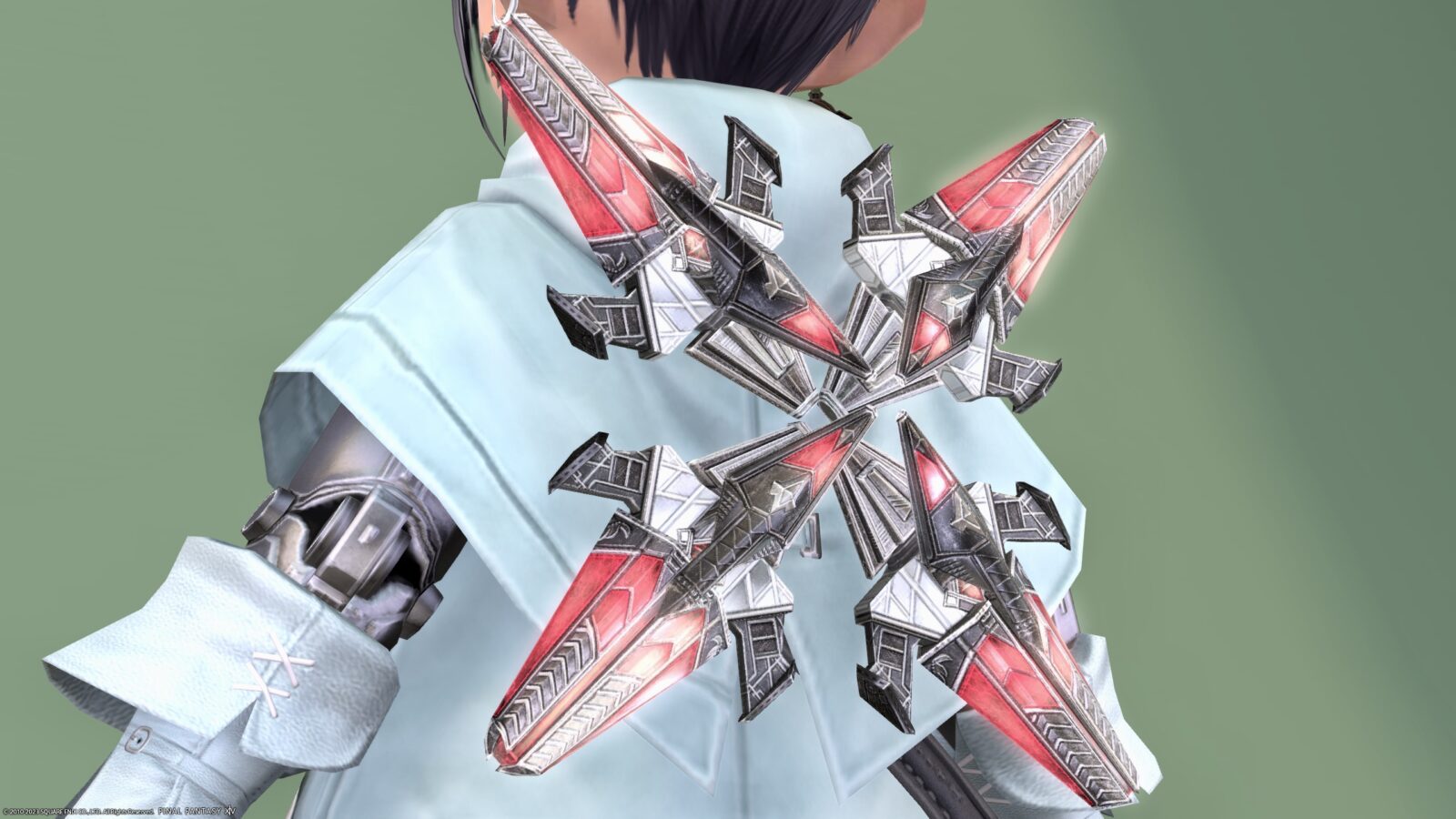 And hold it up to reveal a glowing effect!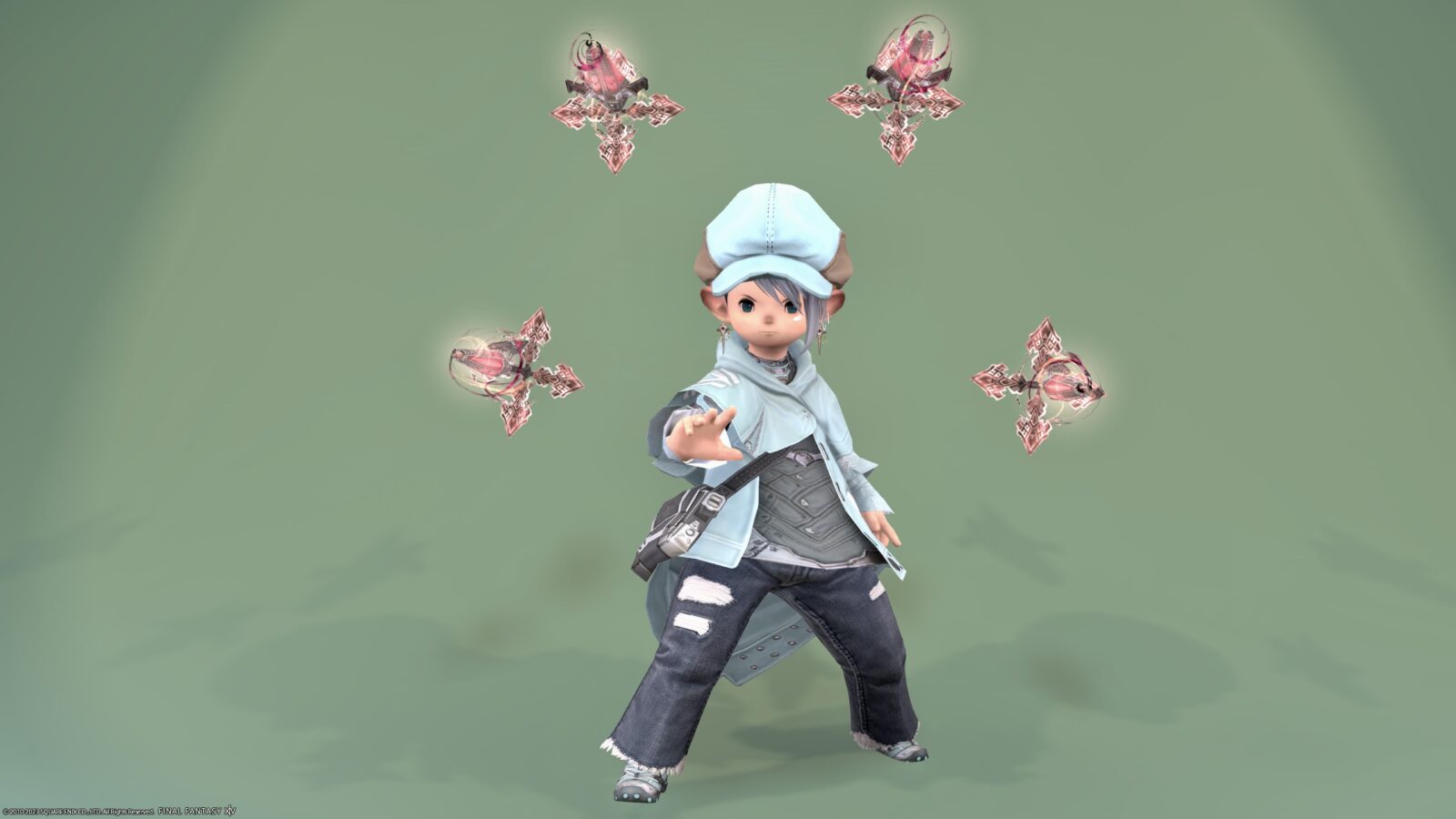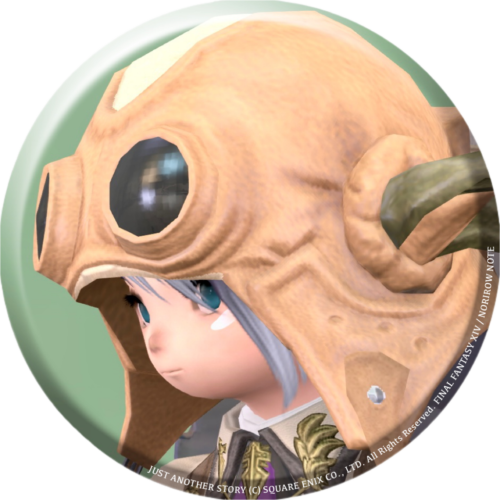 norirow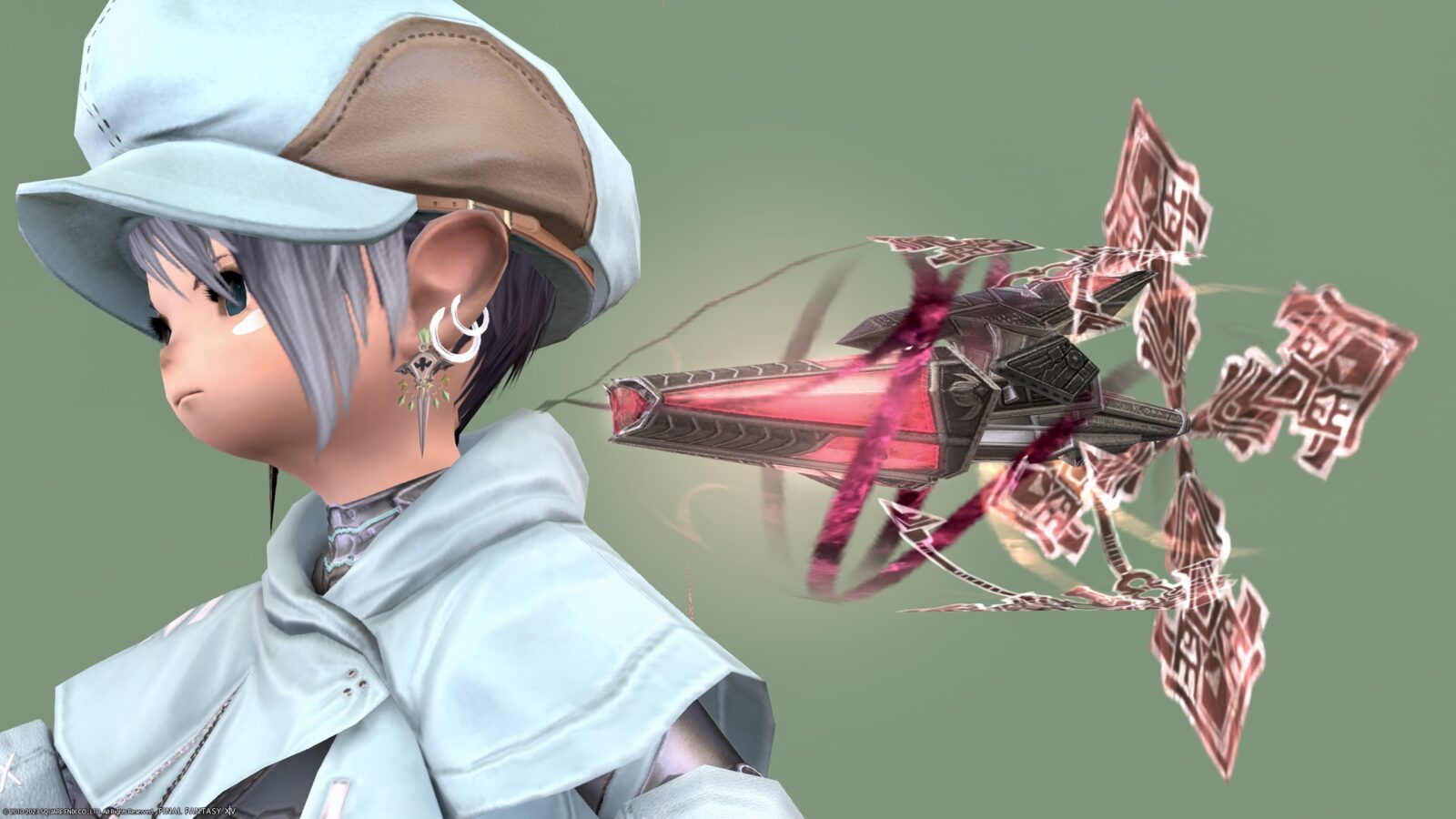 It looks like a crest or a flower, doesn't it?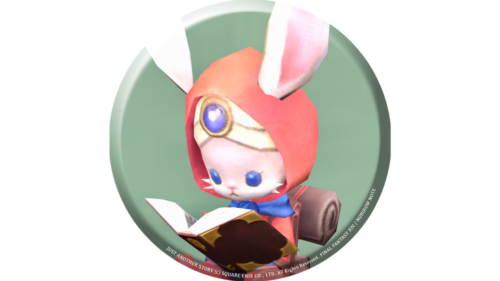 namingway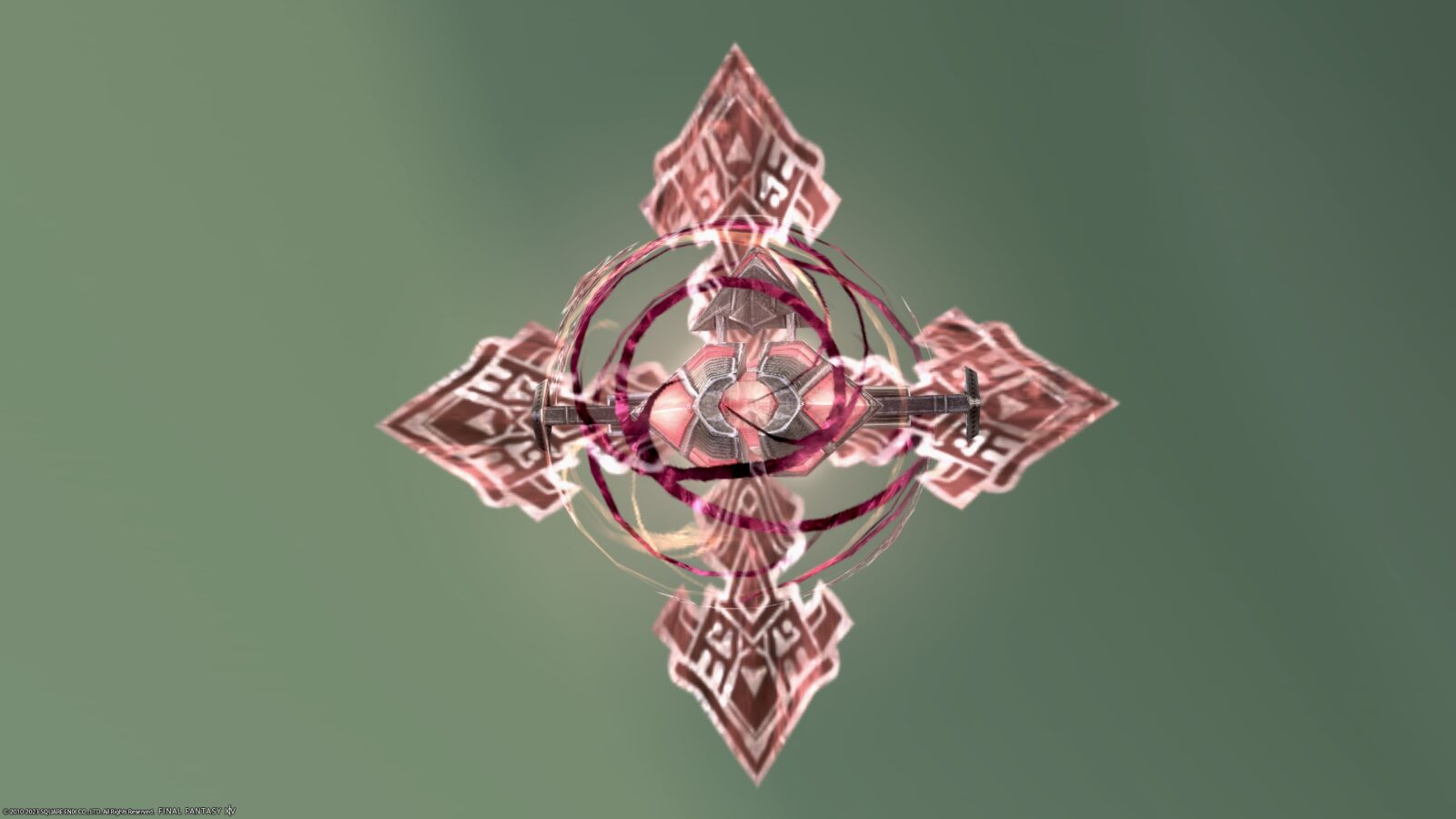 It's not just the crisscross pattern. A vortex of light rotates around the Nouliths.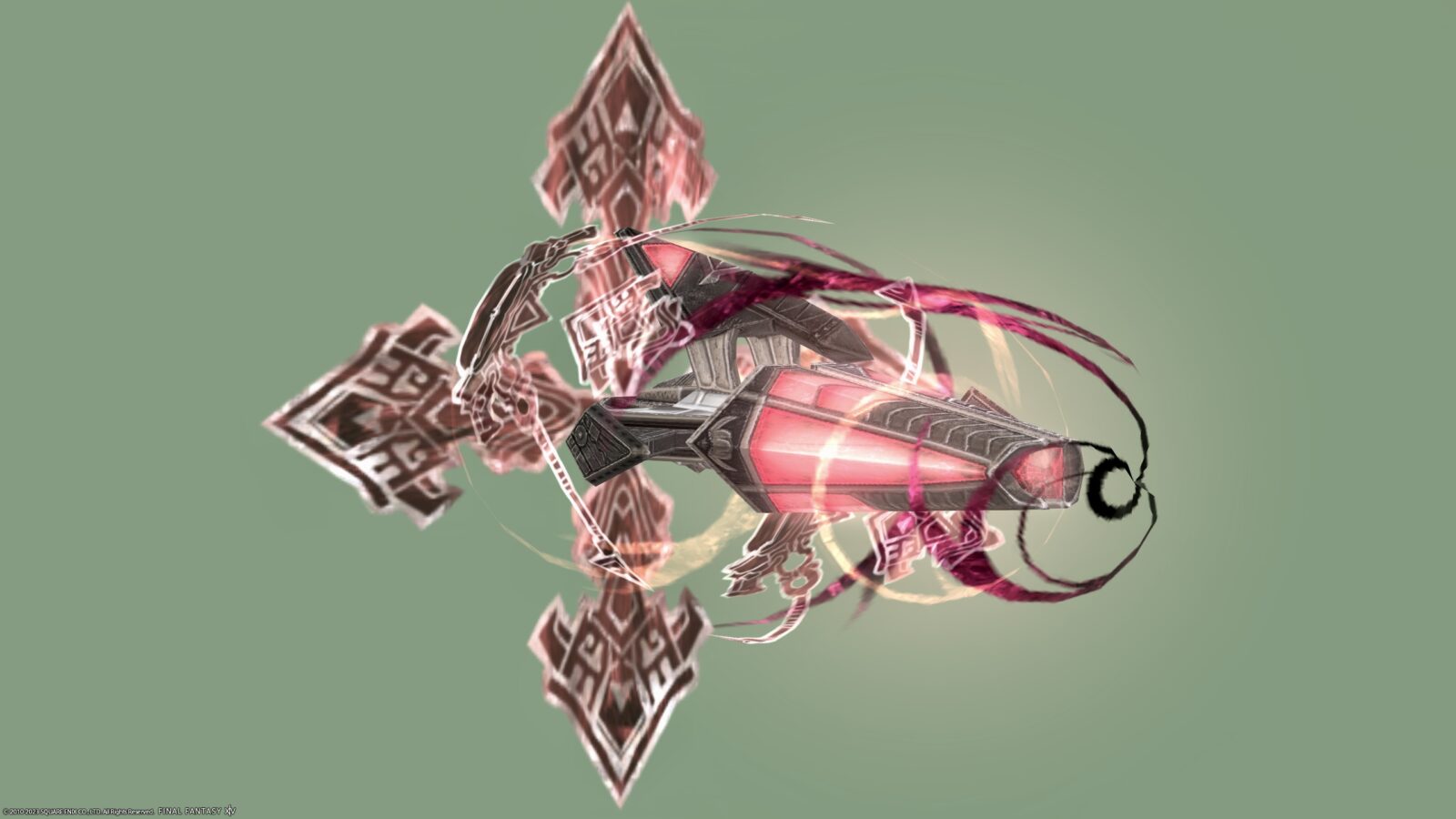 Round and round……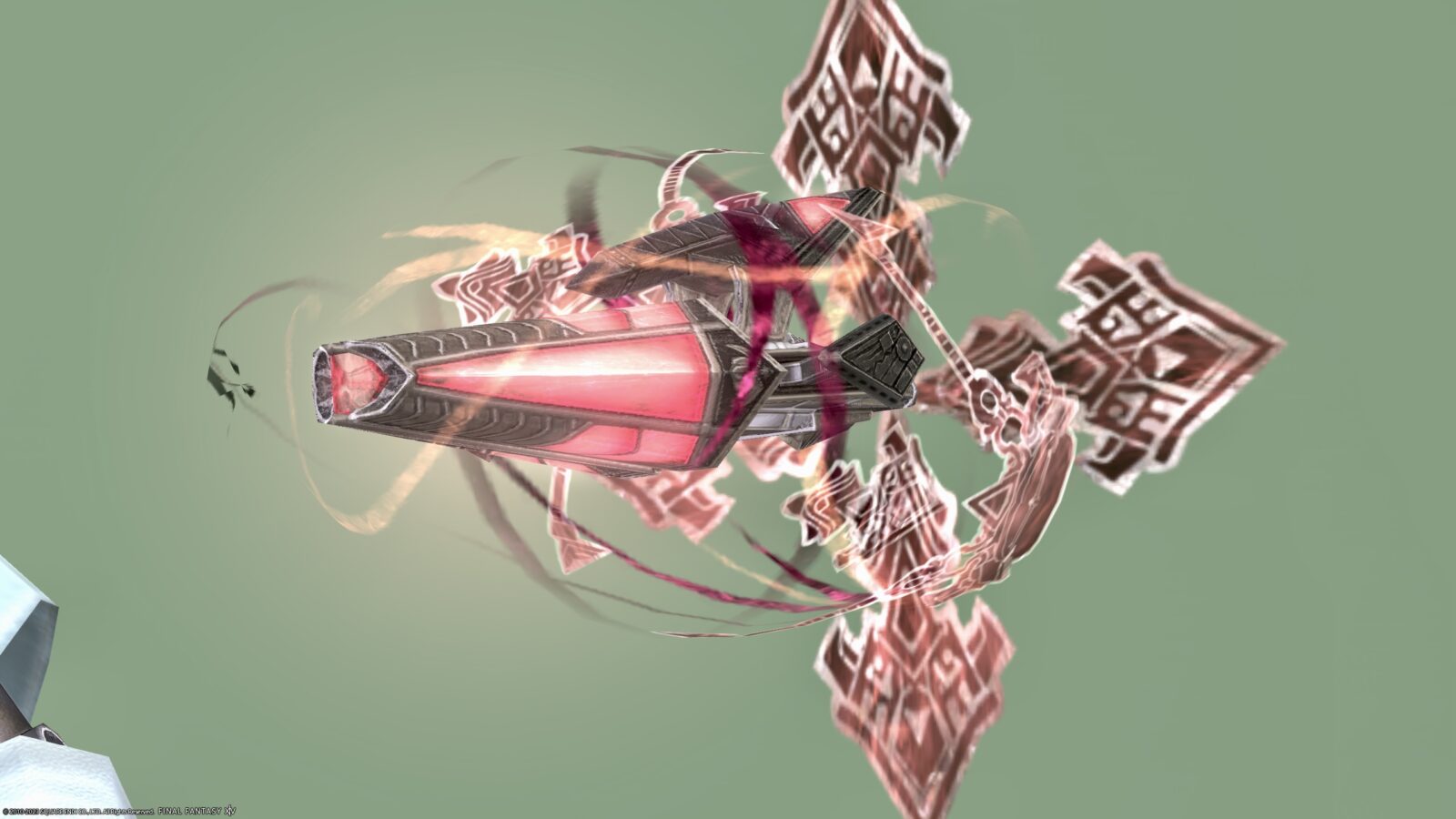 I don't think you can get a sense of the glowing effect from just a photo, so be sure to check out the video below!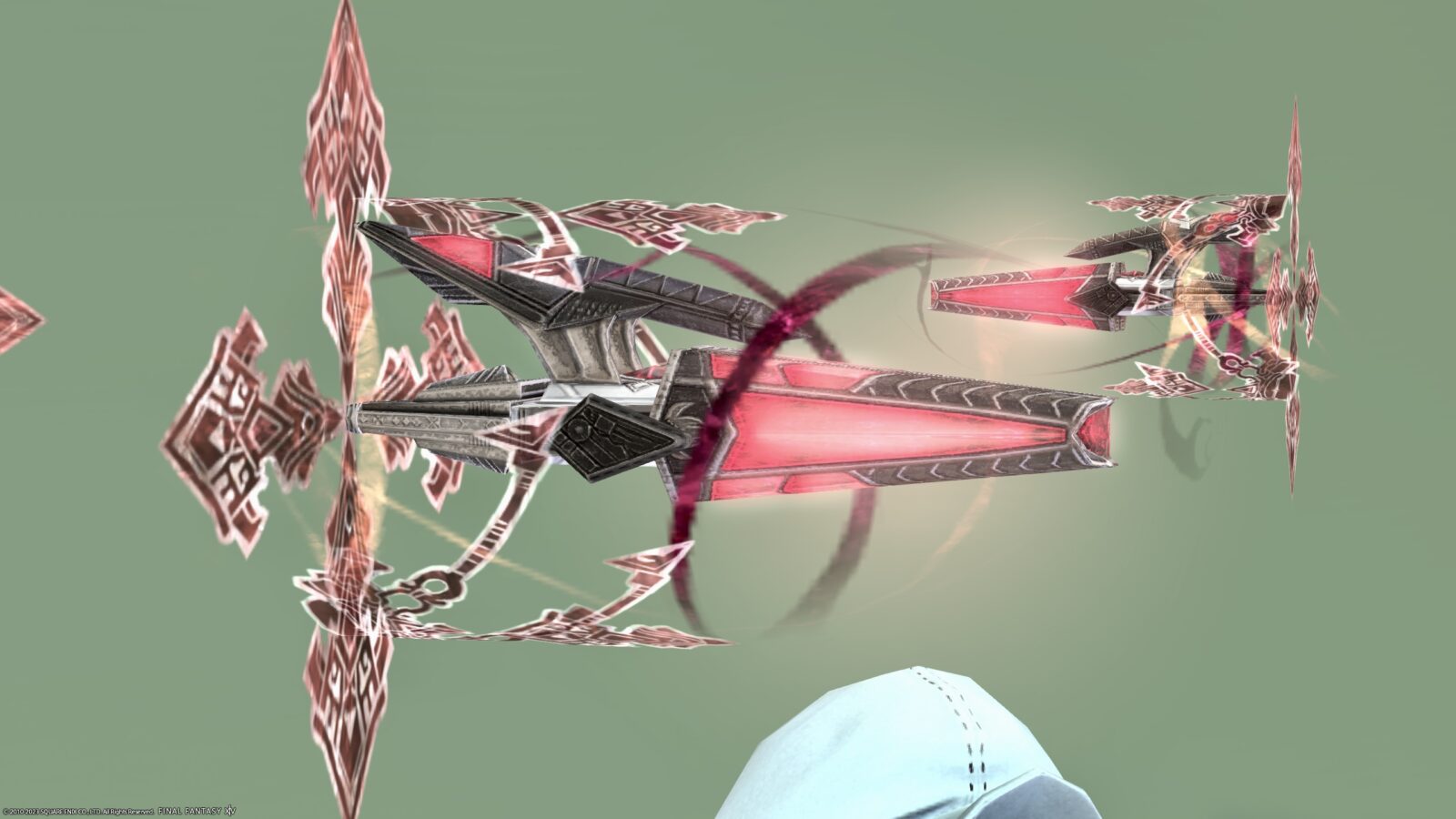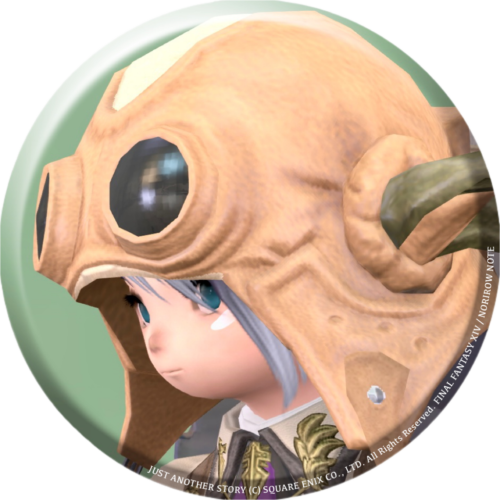 norirow
The cross is kind of like an Angel, so it's cool!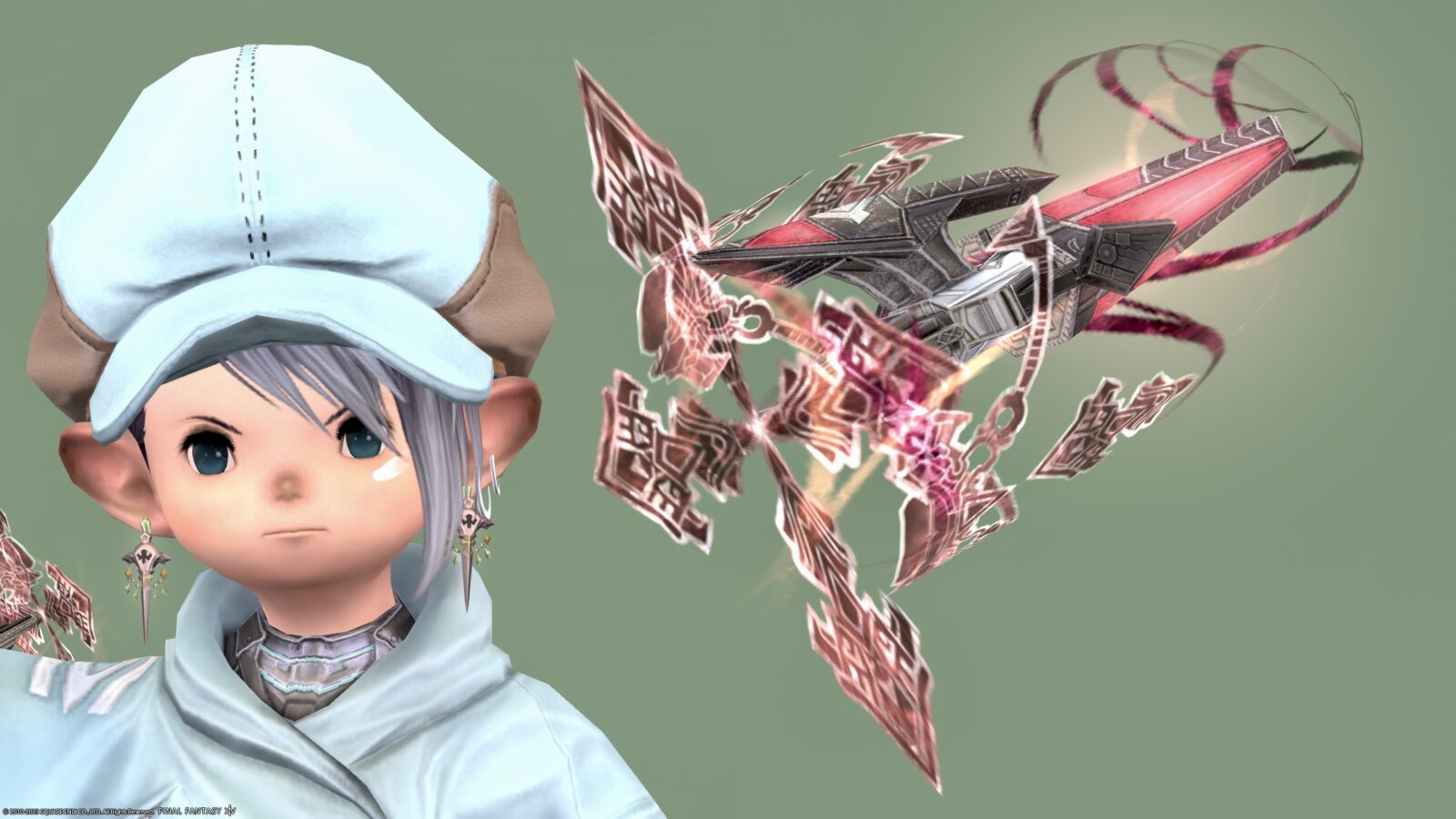 What is an Angel? Maybe you're fantasizing about Eva this time…?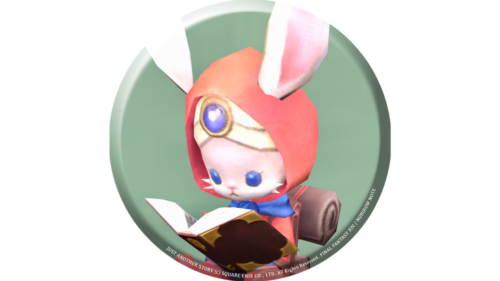 namingway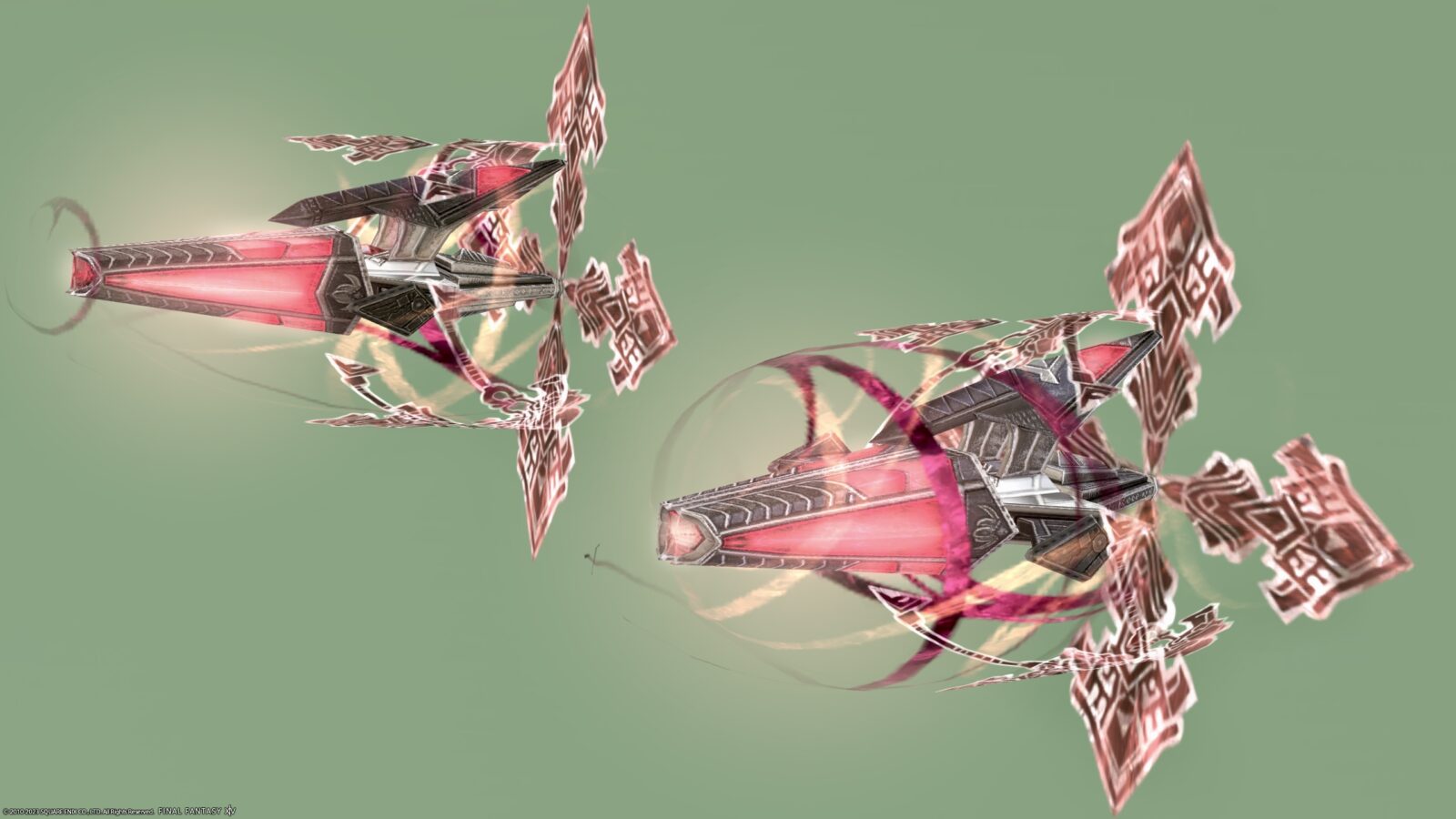 Dyed pattern
The crystal part is dyed.
Original Color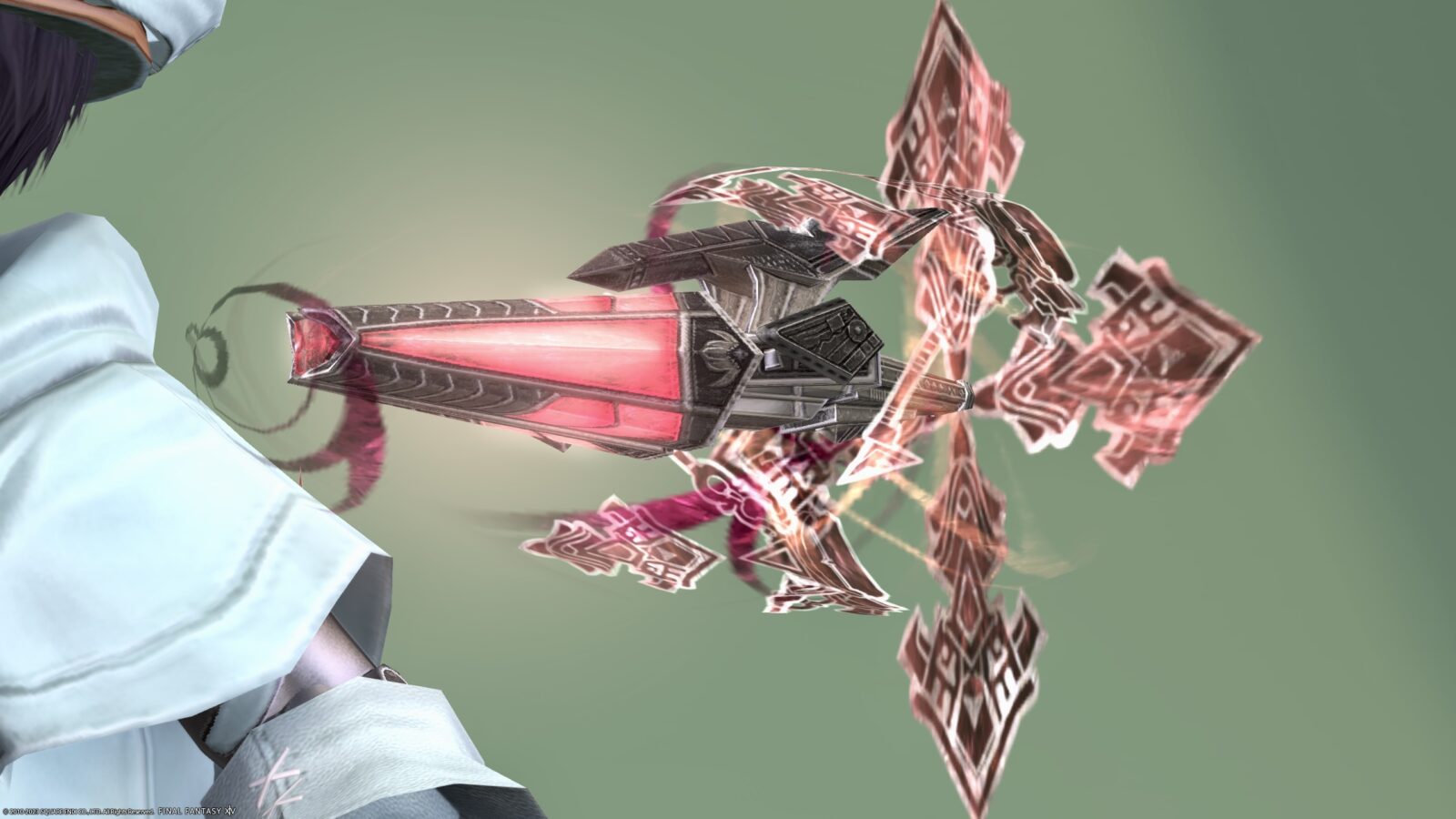 Snow White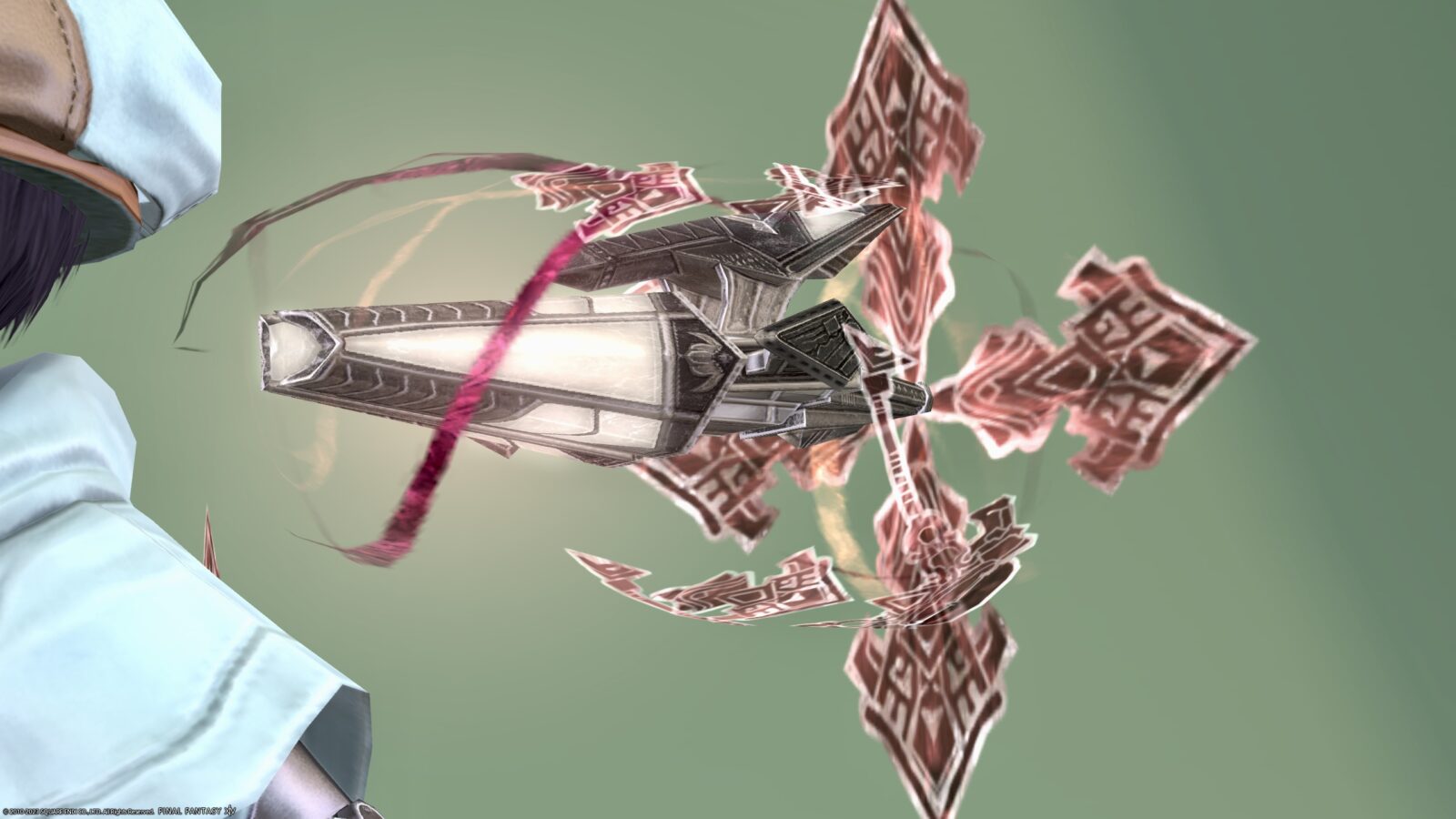 Soot Black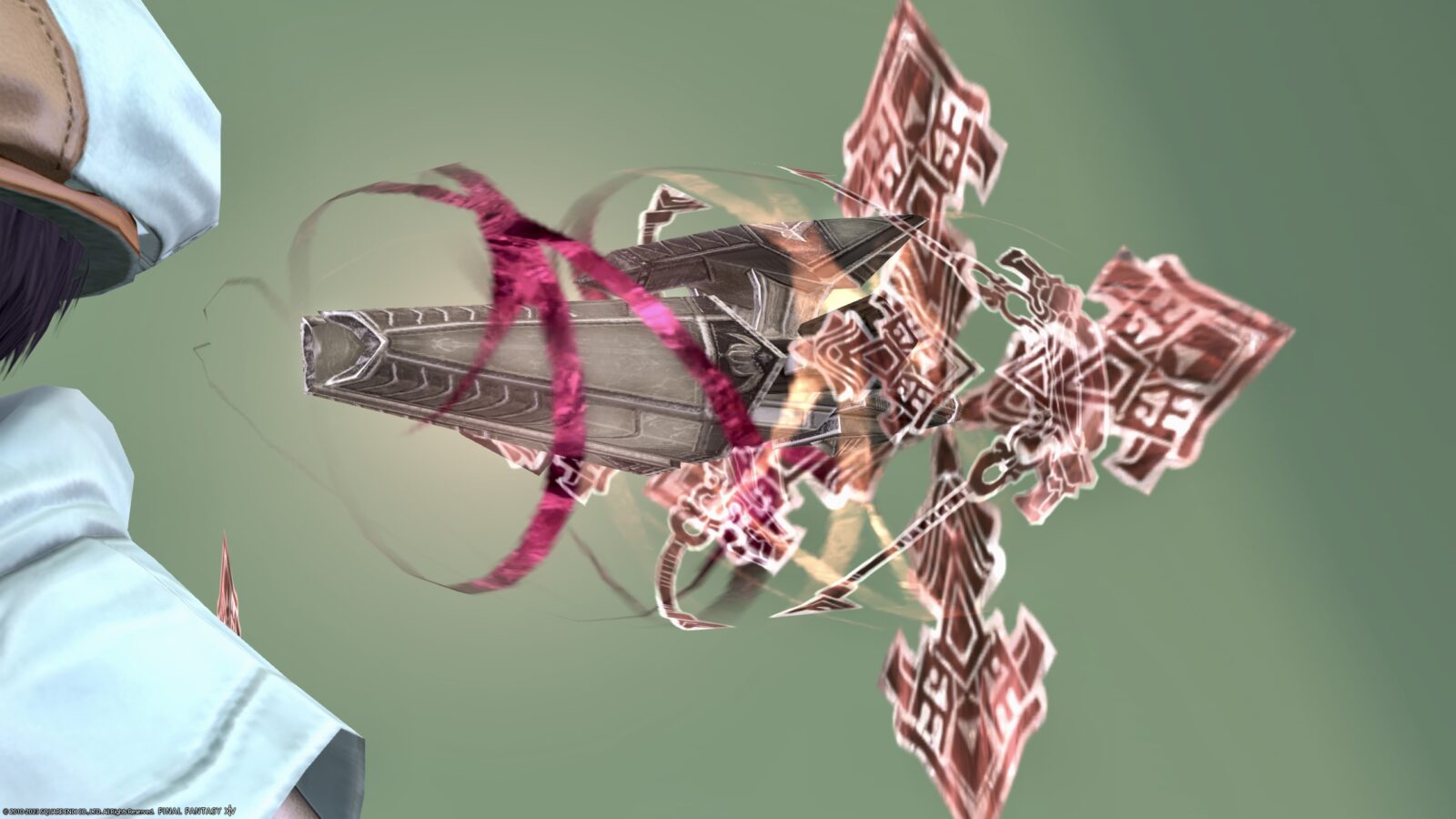 Honey Yellow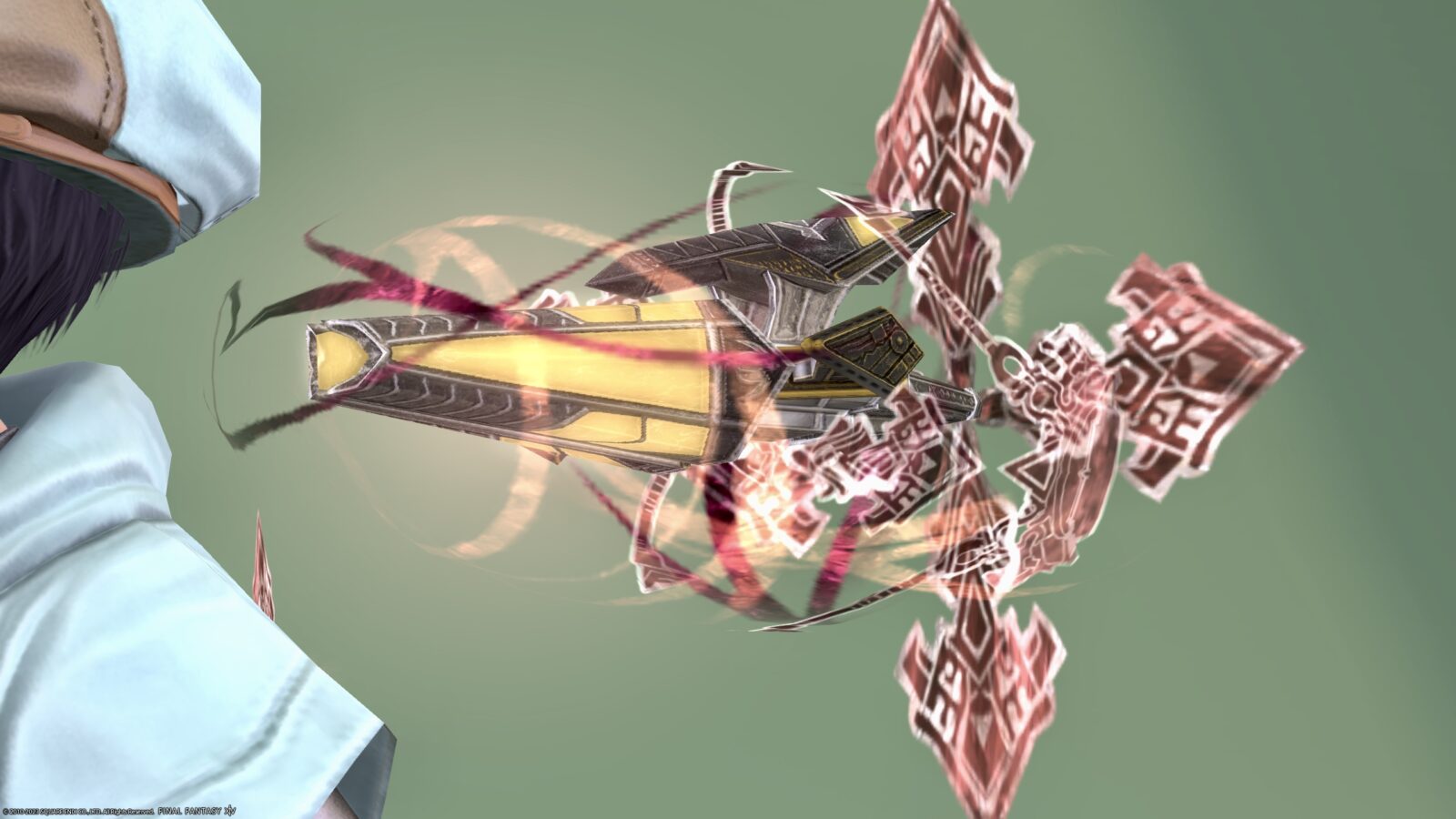 Celeste Green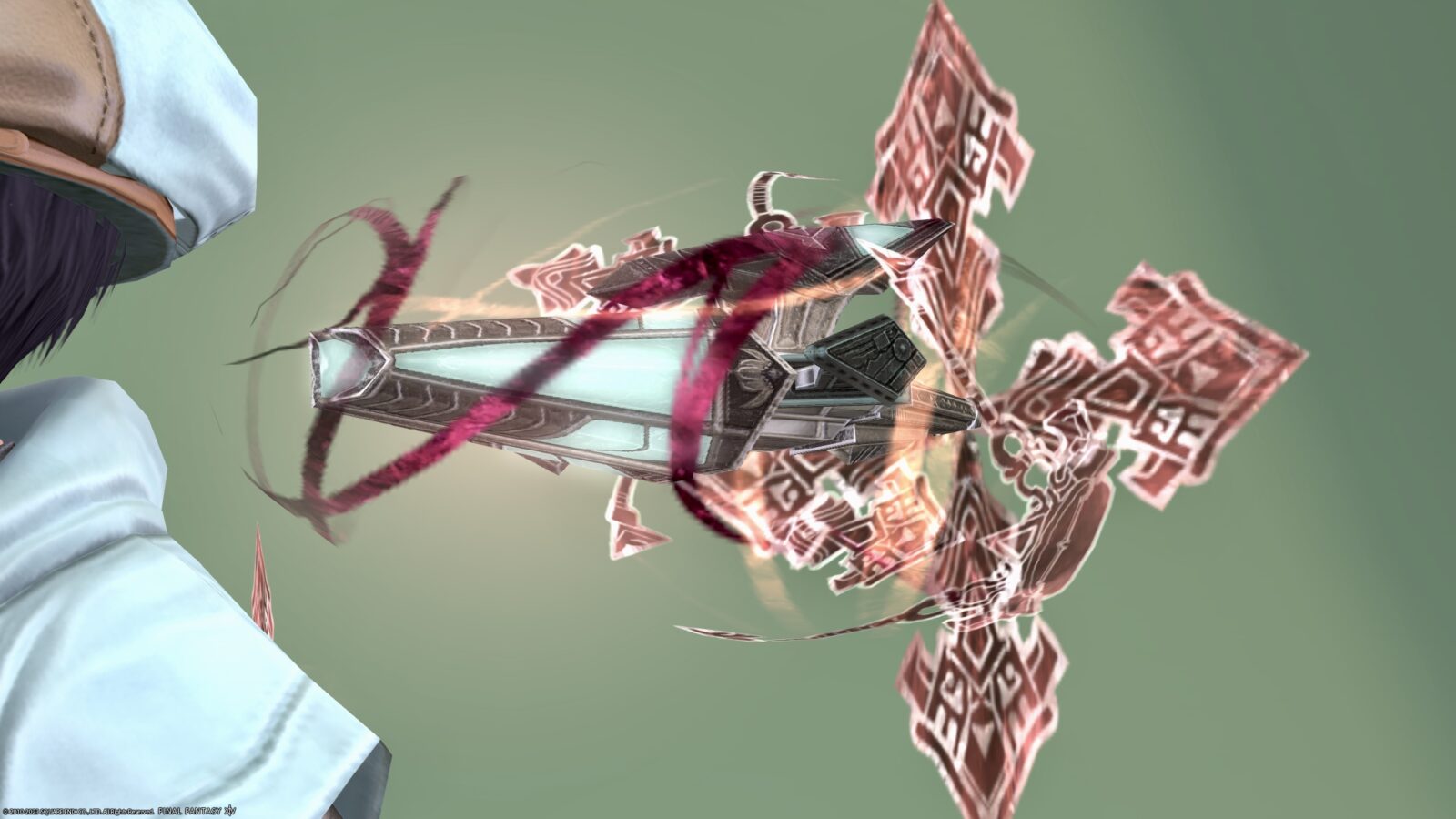 In the second stage of Manderville Weapon this time, I wonder if the weapons for every job purposely have an unusual color scheme.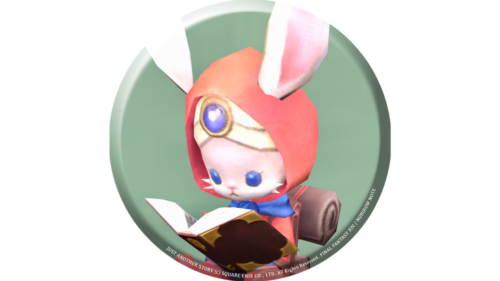 namingway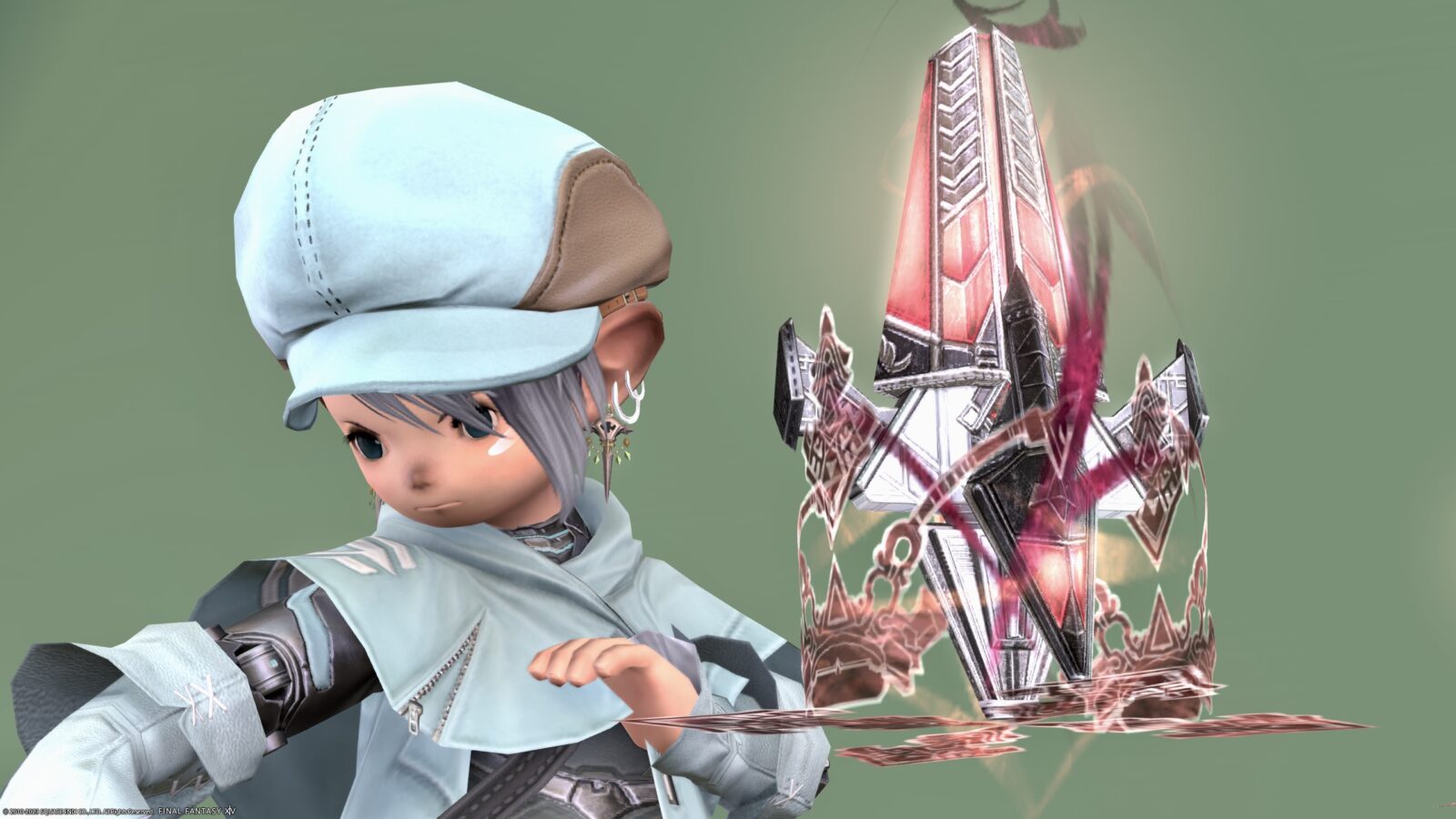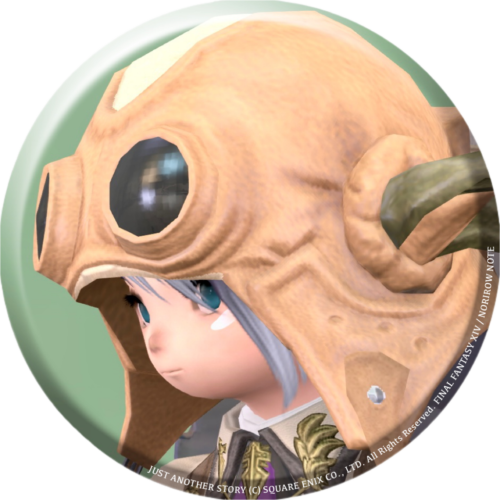 norirow
It's true that sages don't have the image of red.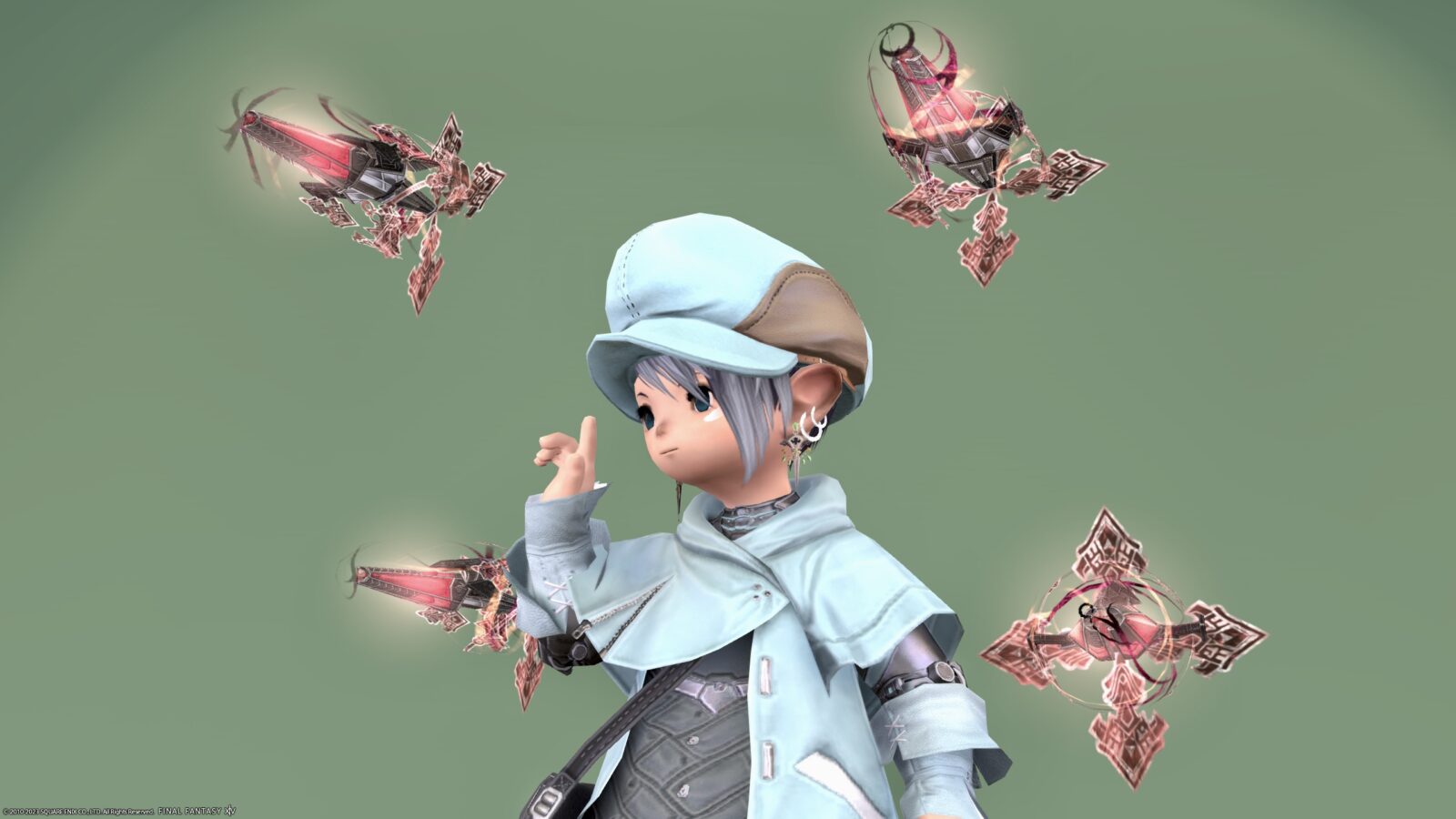 ▼ I recorded the glowing effect in the video!
So, that's it for the second stage of the Sage's Manderville Weapon, "Amazing Manderville Milpreves"!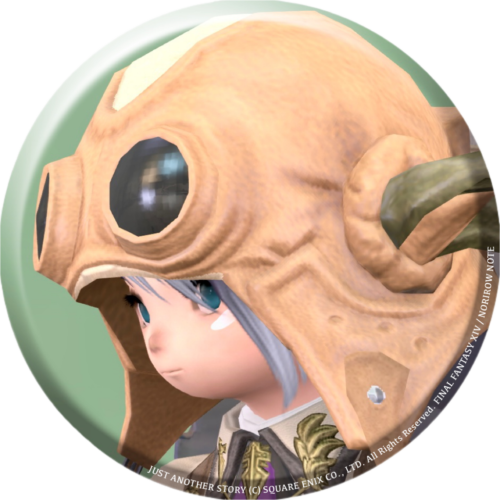 norirow
Sages still don't have many glowing weapons, so this makes me happy!
♦♦♦
Related records