This is the record of King Thordan's Sage Weapon "Milpreves of the Round".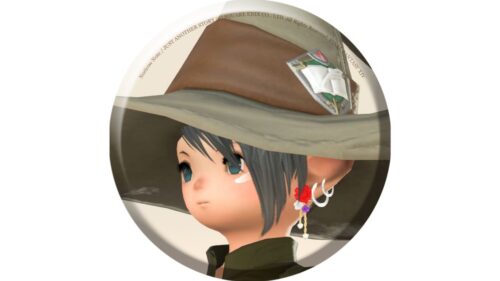 norirow
Wow, the glowing weapon of the sage!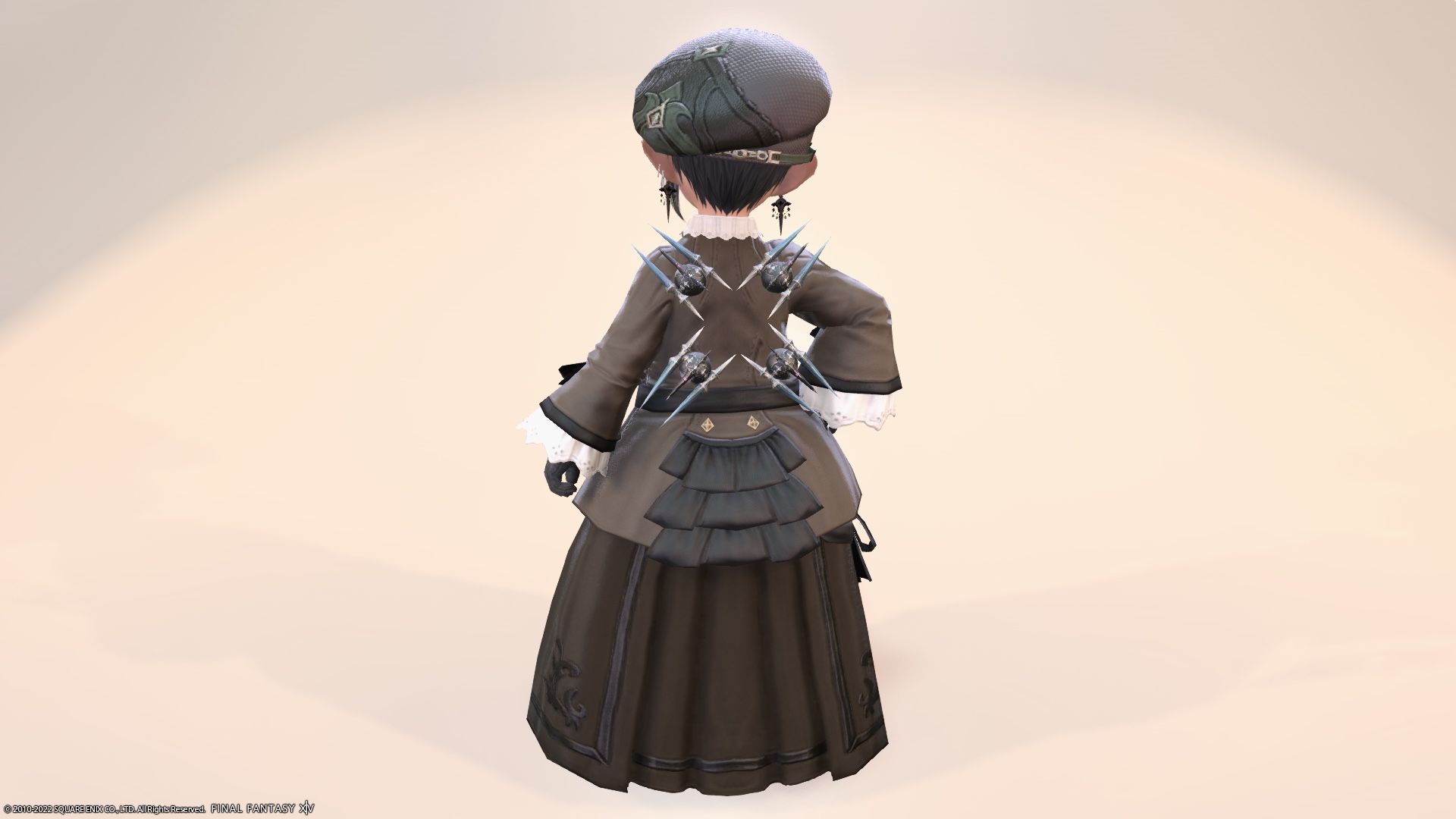 Shining Nouliths are precious at this time of year.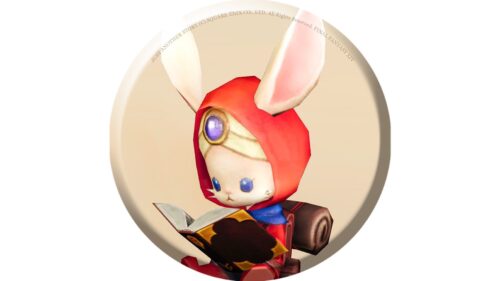 namingway
It is Nouliths which has a very strange shape.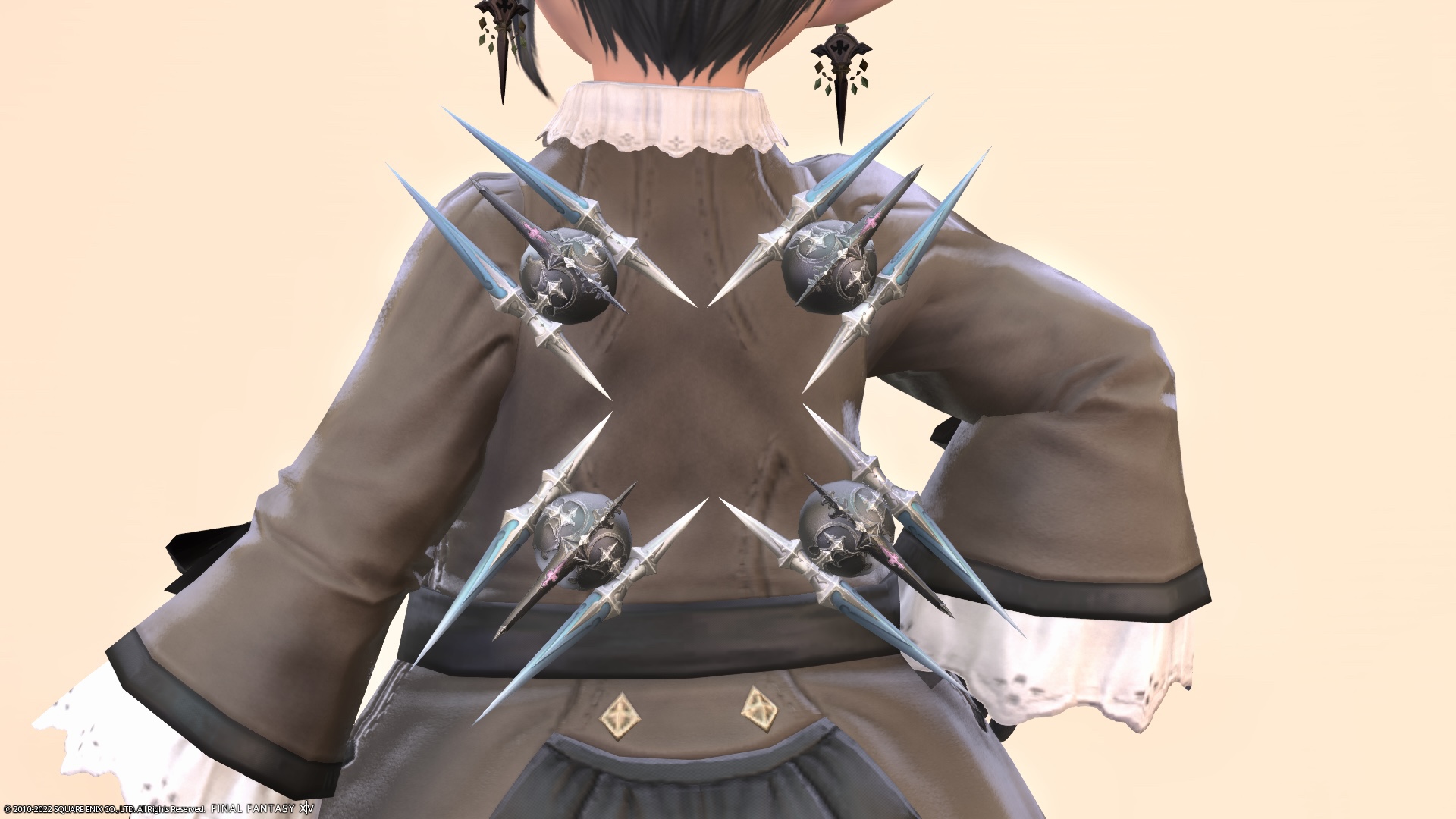 King Thordan-like color scheme needles are attached around the black sphere.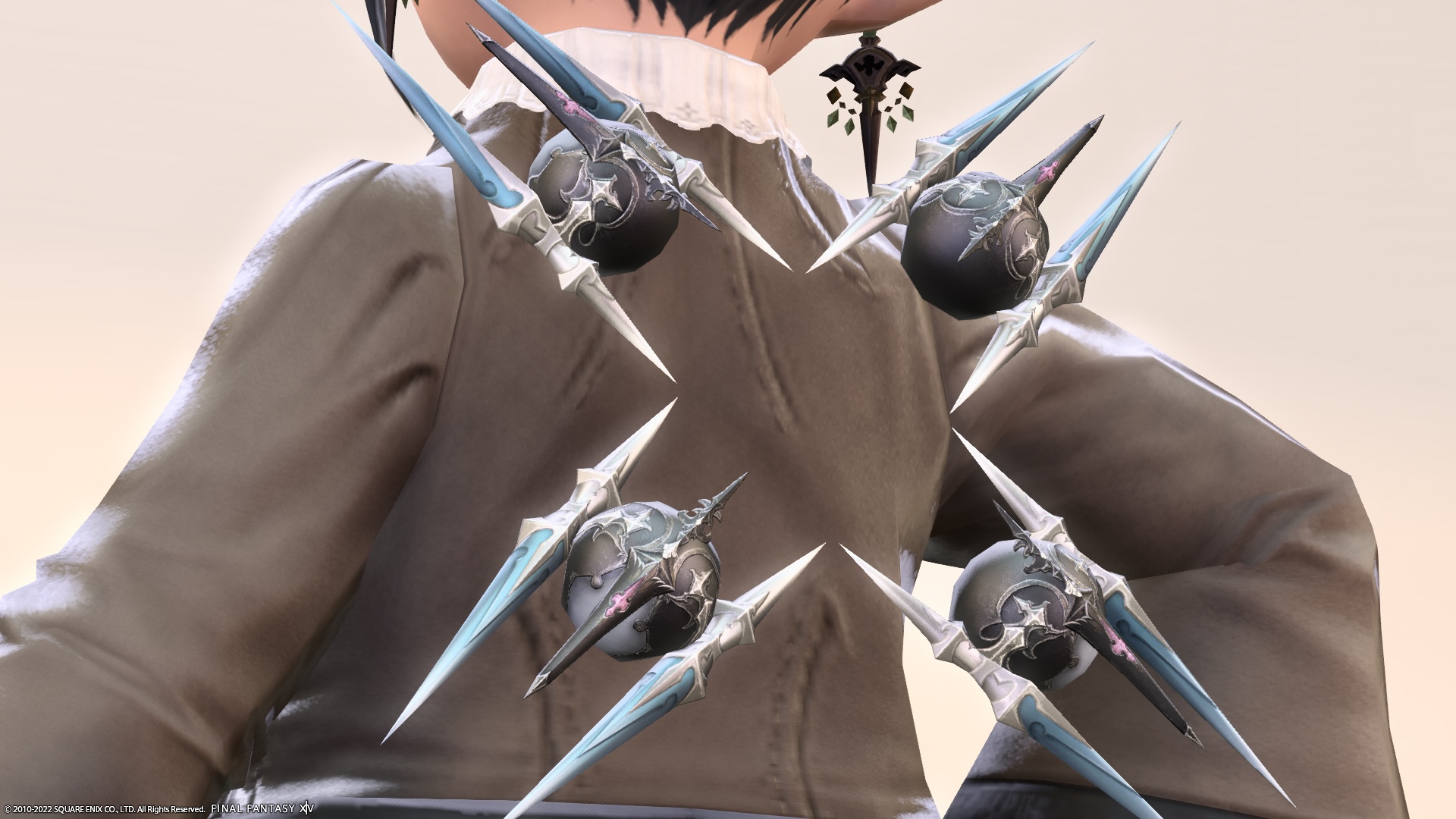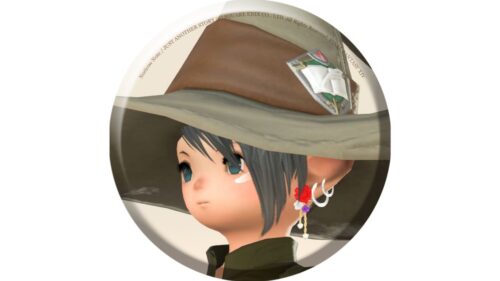 norirow
It looks like a space satellite.
And when you set it up, it lights up!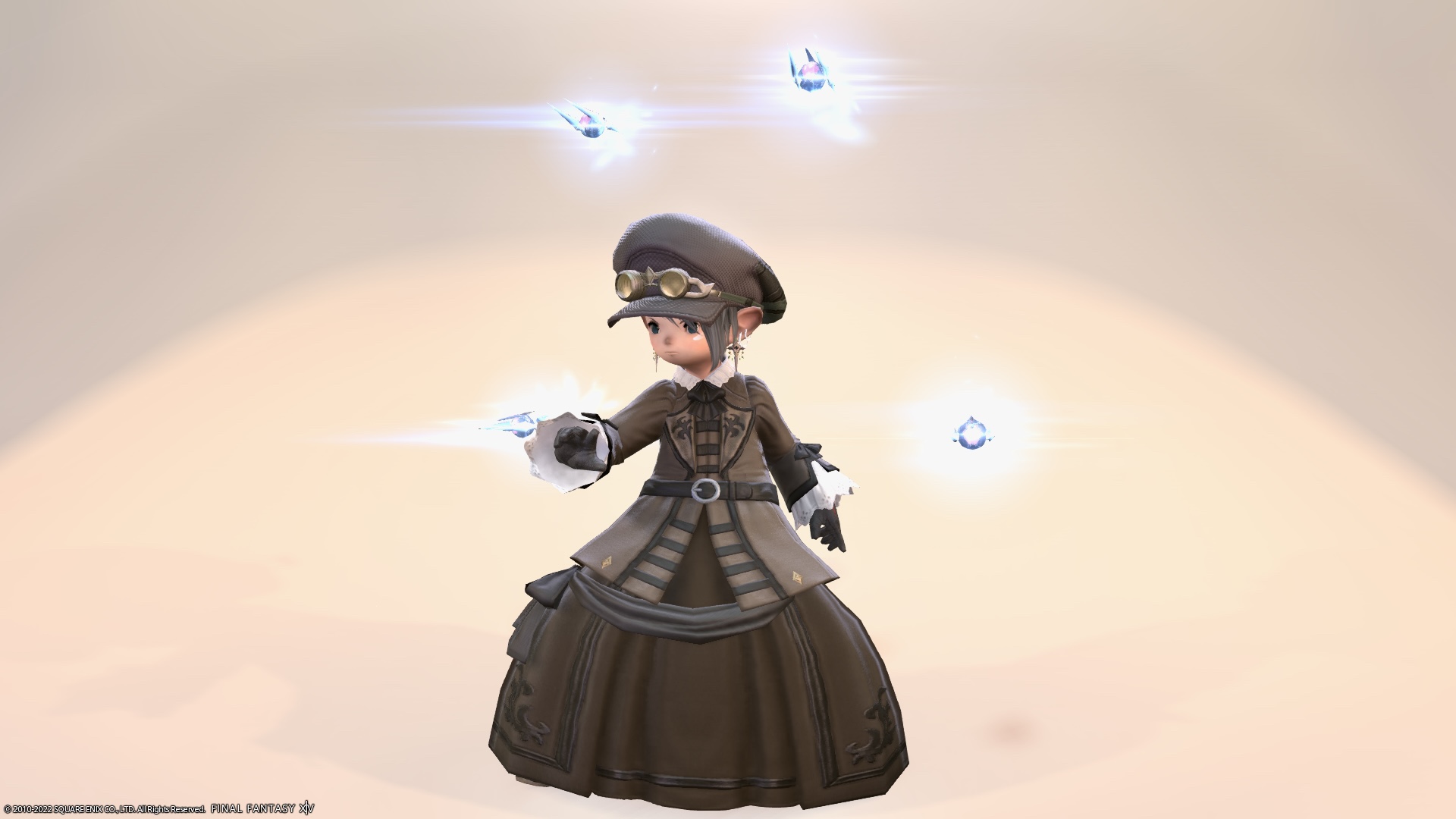 It's a fairly bright light.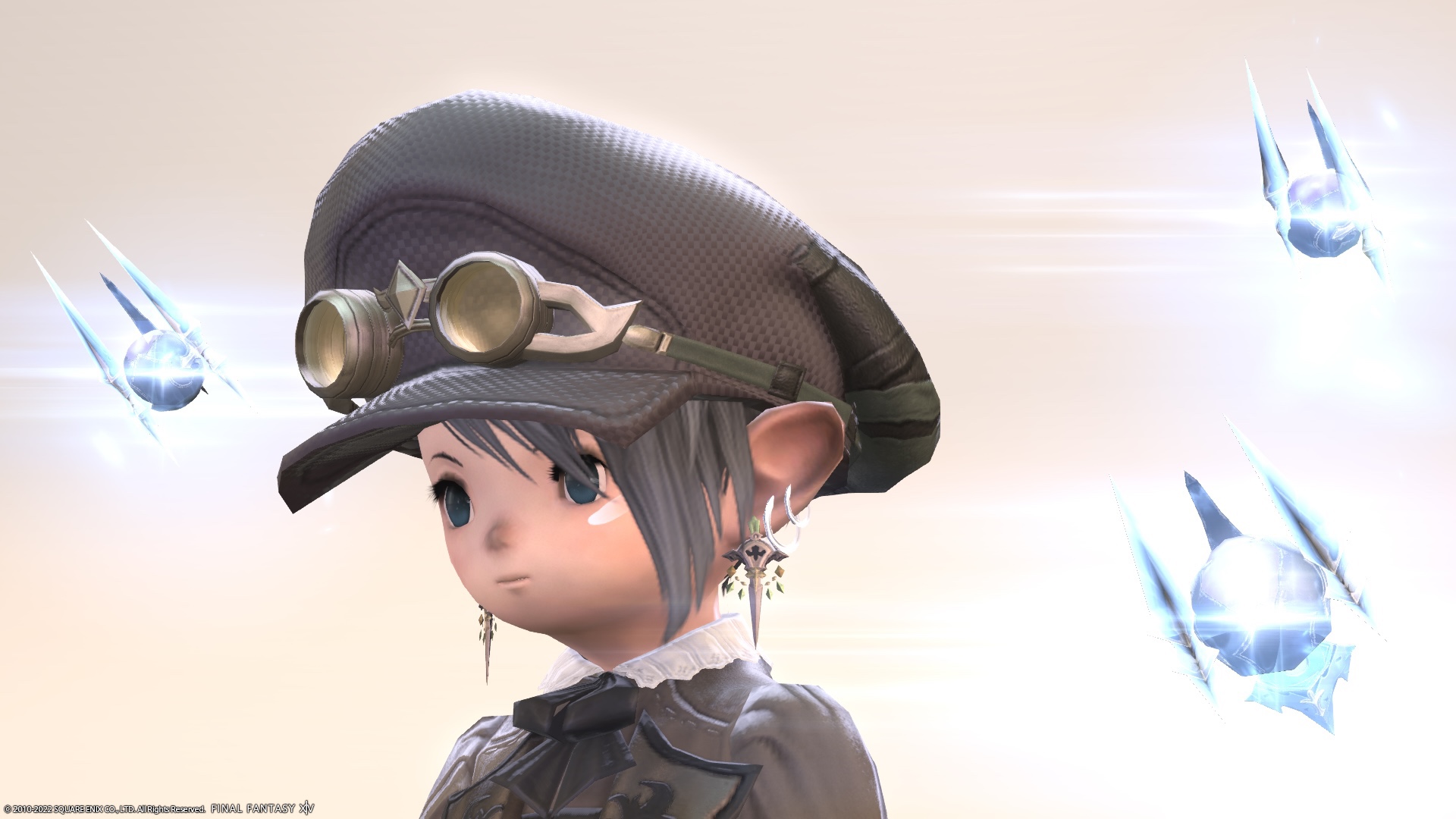 It's too bright to look directly at.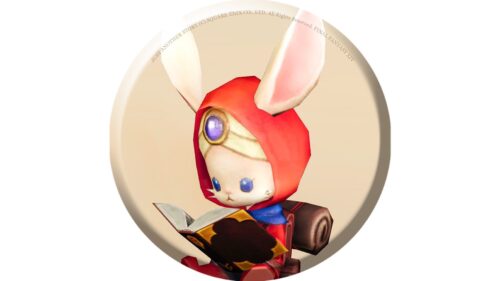 namingway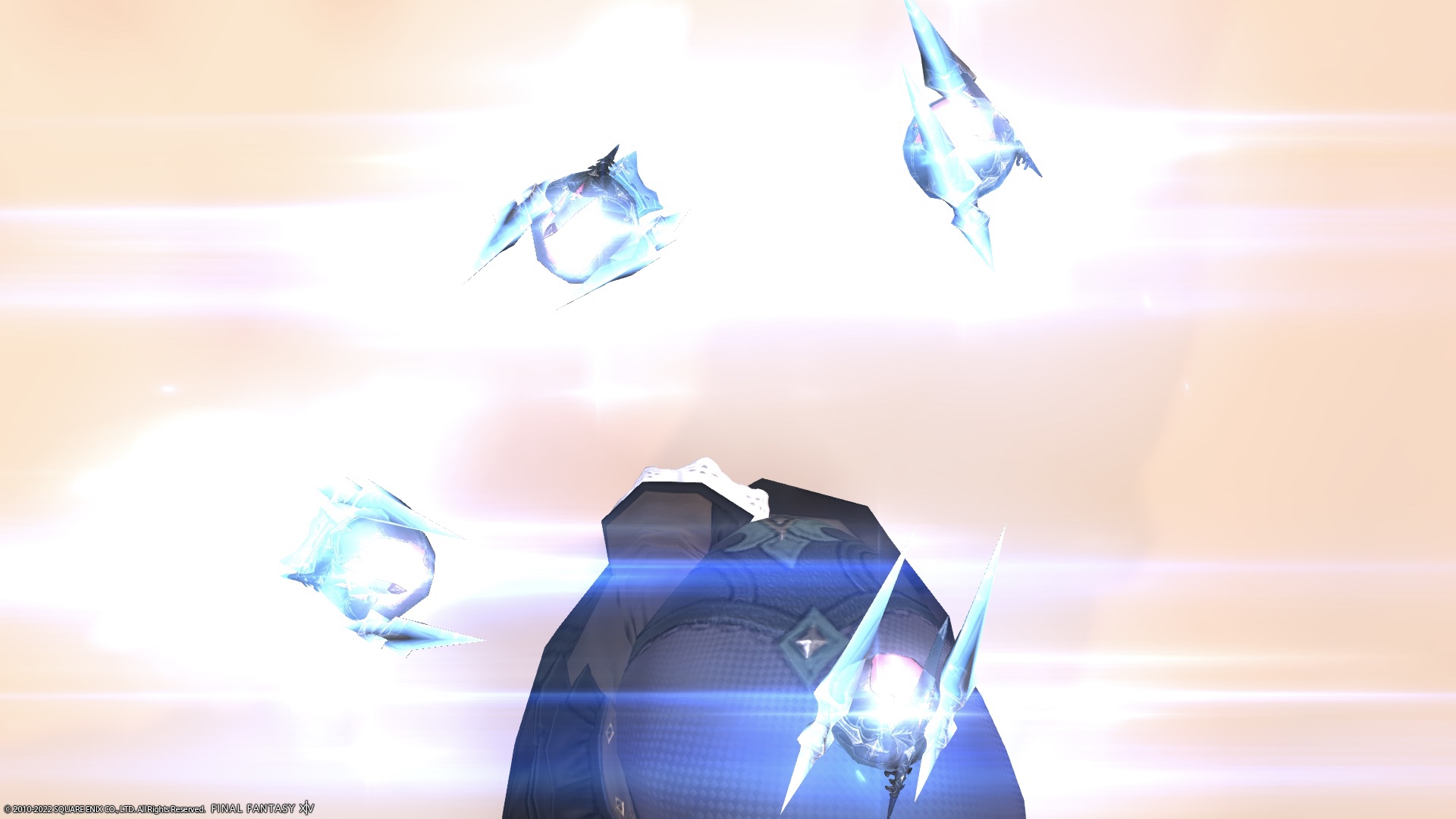 While scattering light fragments, there is also a part that shines a little pink in the center.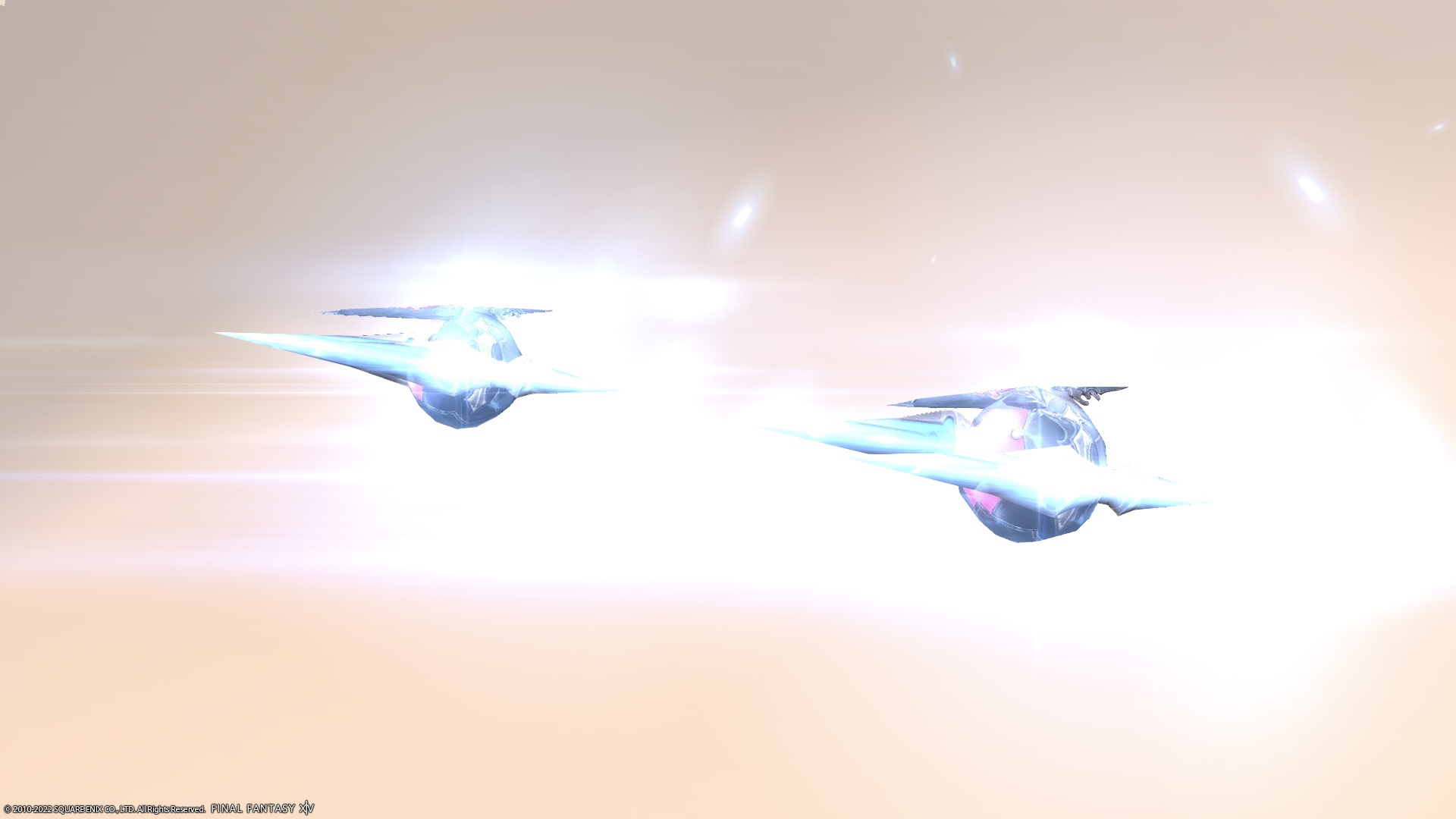 It's a very beautiful way of lighting, but I don't think you can convey it with just a picture, so please check it out in the video below!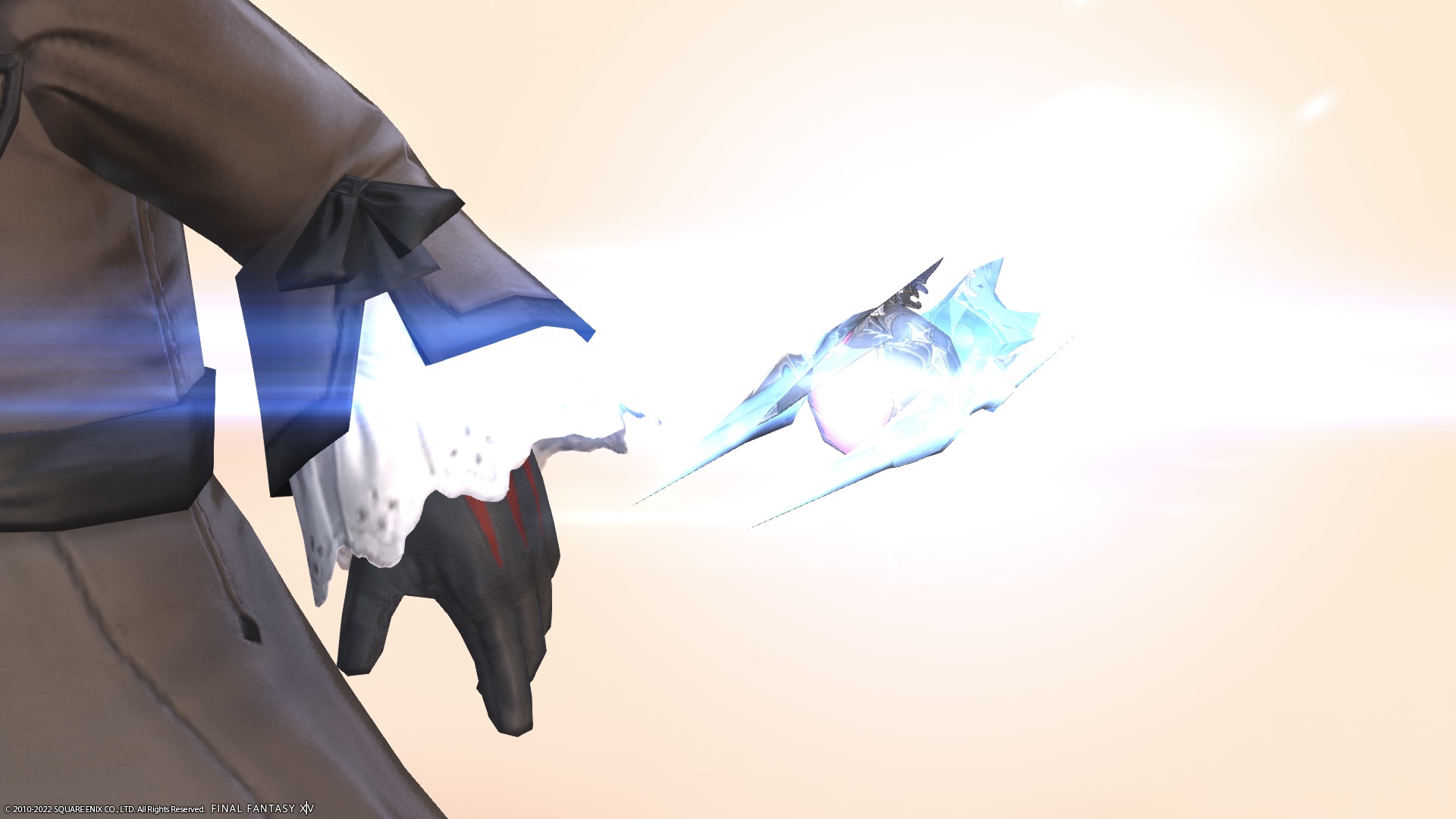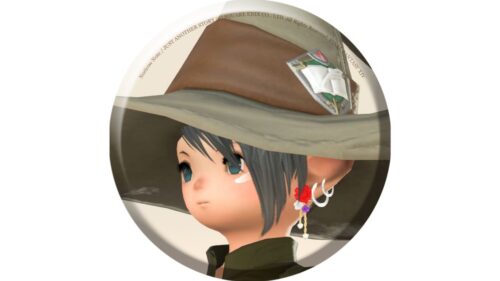 norirow
By the way, what is "Milpreves"?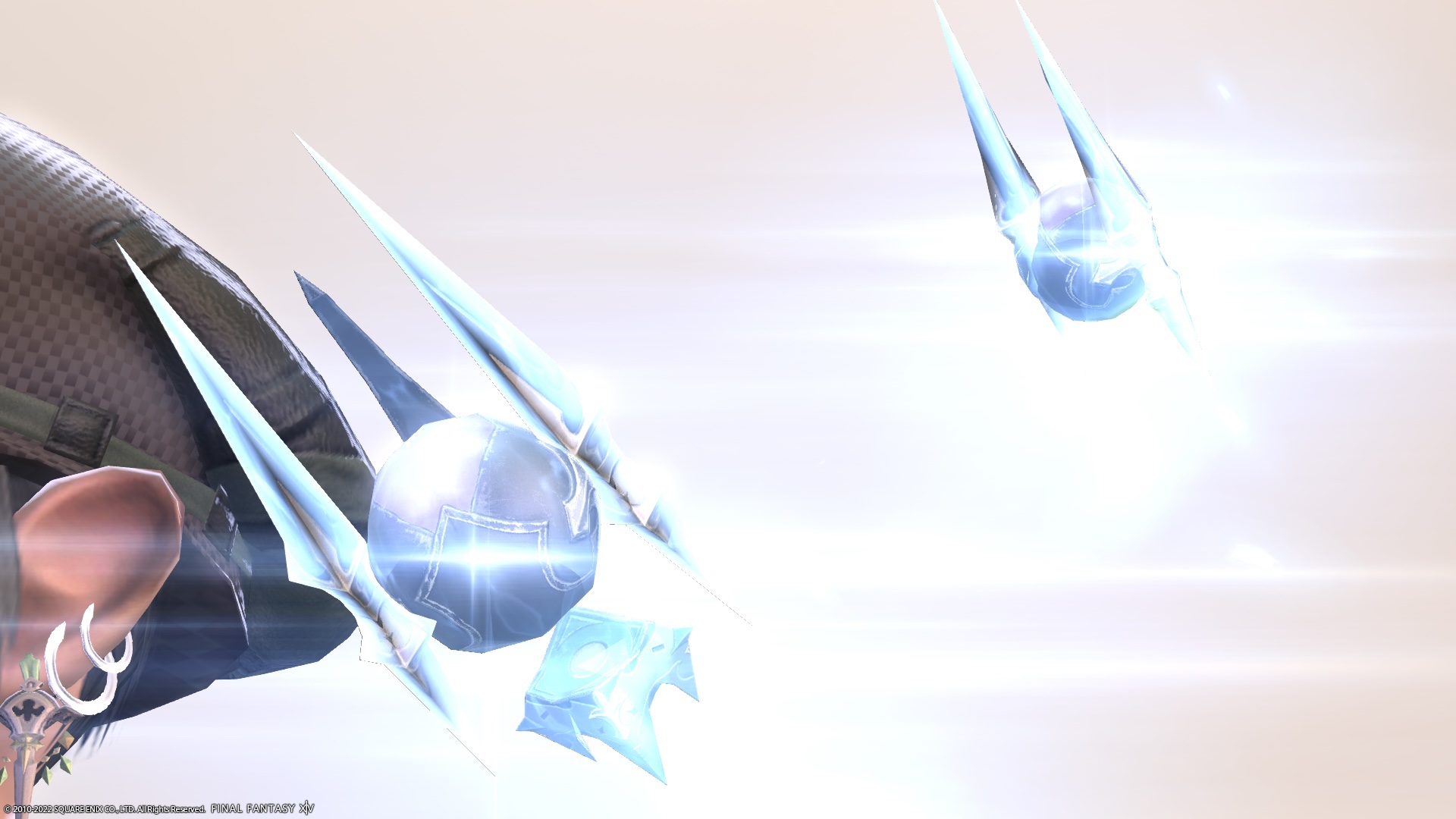 After investigating, it seems to be another name for a "stone" with a glassy hole called "Adder stone"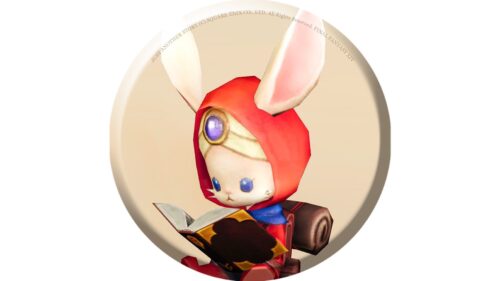 namingway
An adder stone is a type of stone, usually glassy, with a naturally occurring hole through it. Such stones, which usually consist of flint, have been discovered by archaeologists in both Britain and Egypt. Commonly, they are found in Northern Germany at the coasts of the North and Baltic Seas.

In Britain they are also called hag stones,witch stones, serpent's eggs, snake's eggs, or Glain Neidr in Wales, milpreve in Cornwall, adderstanes in the south of Scotland and Gloine nan Druidh ("Druids' glass" in Scottish Gaelic) in the north. In Germany they are called Hühnergötter ("chicken gods"). In Egypt they are called aggry or aggri.

Quoted from Wikipedia "Adder stone"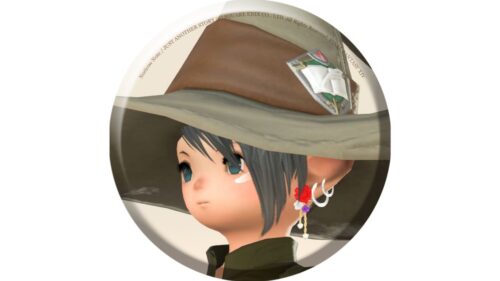 norirow
Is it like "magatama" in Japan?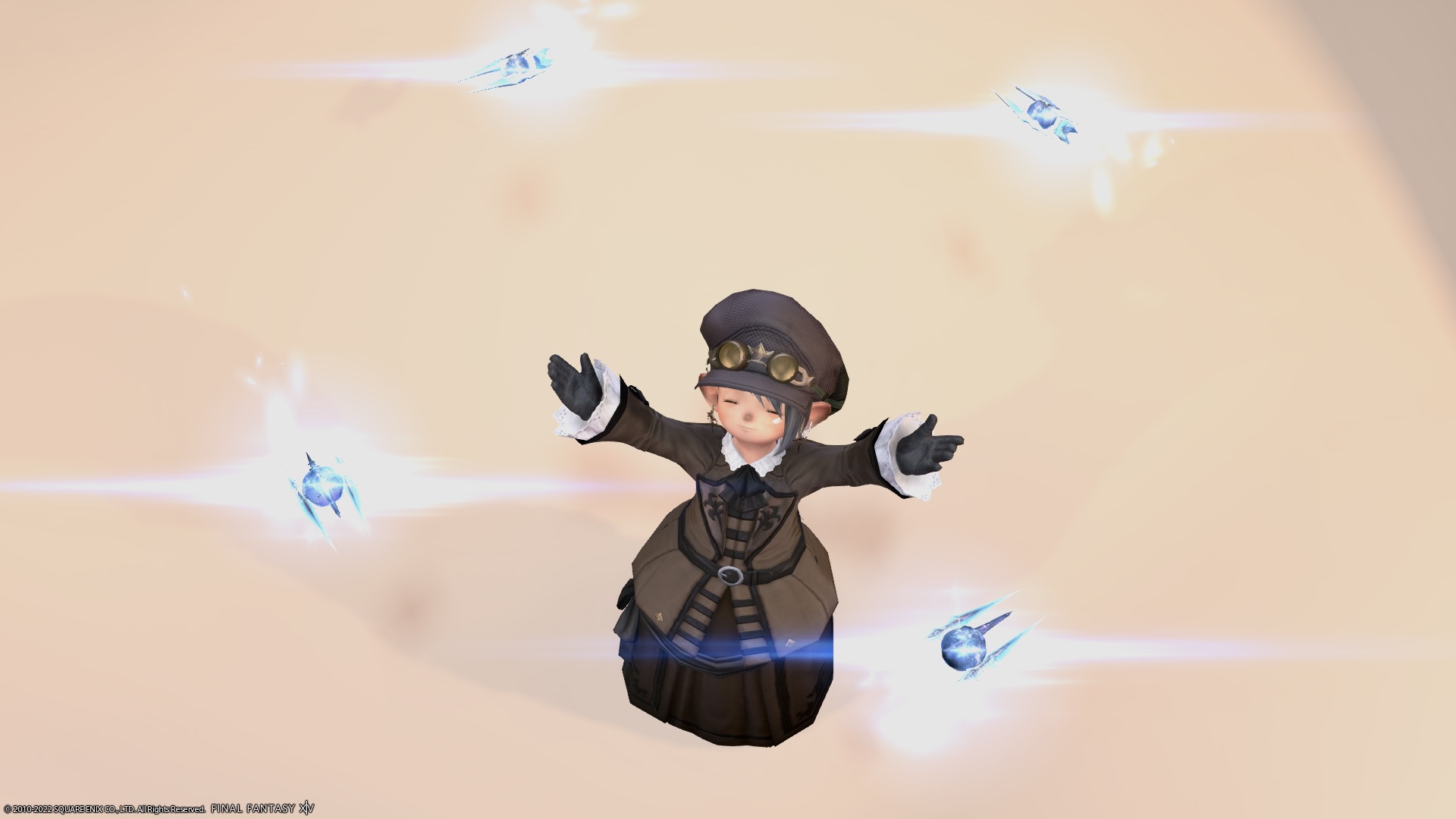 Well, maybe it's close in the sense that it's something like a sacred "magic stone"?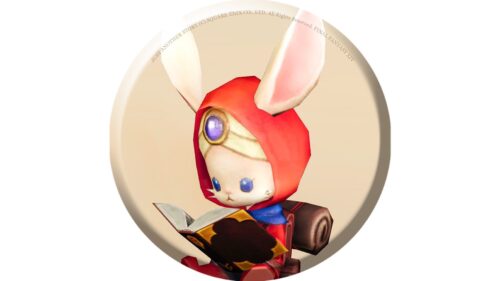 namingway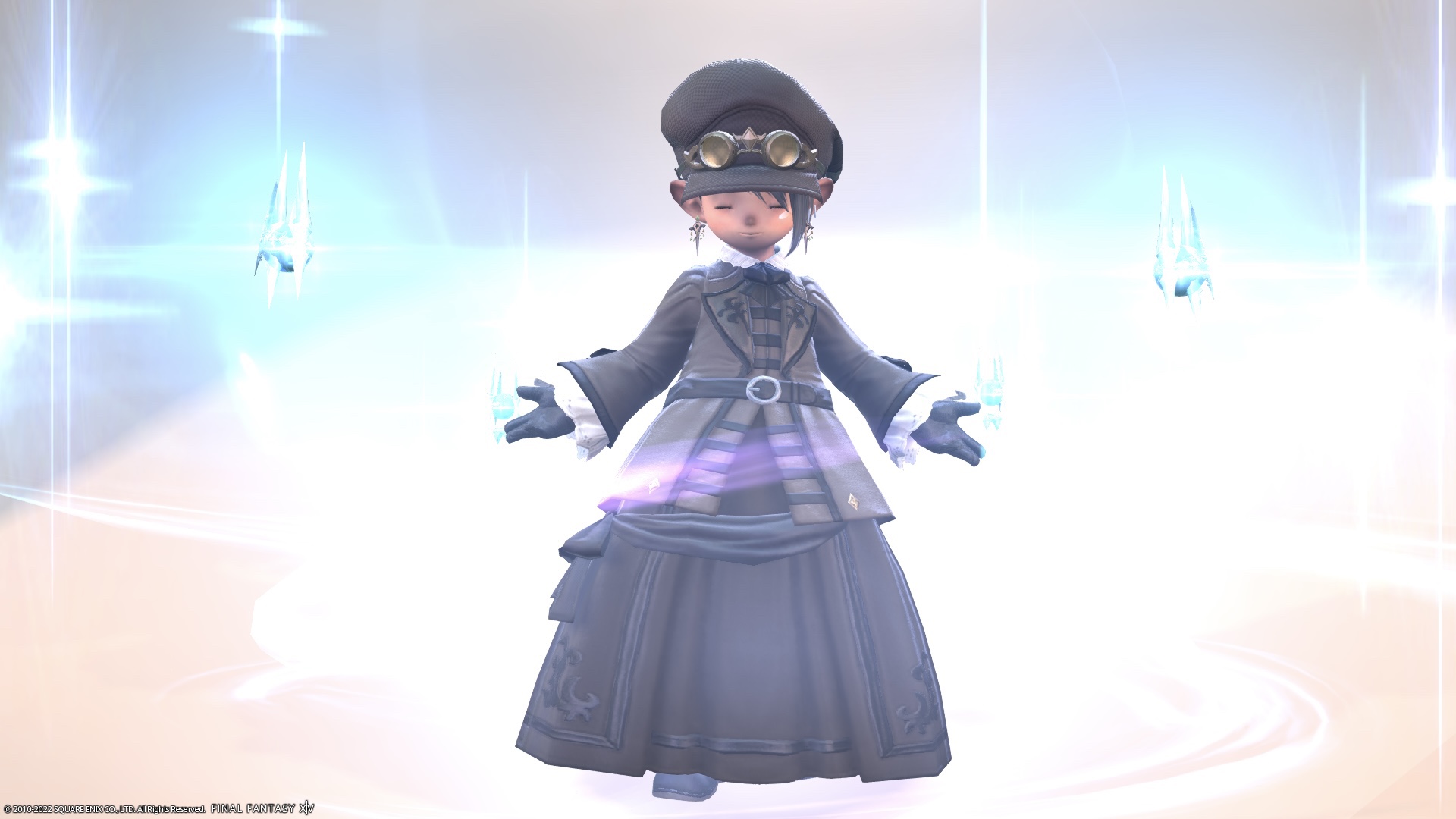 In addition, this "Milpreves of the Round" is a crafted weapon, so it can be purchased on the market board.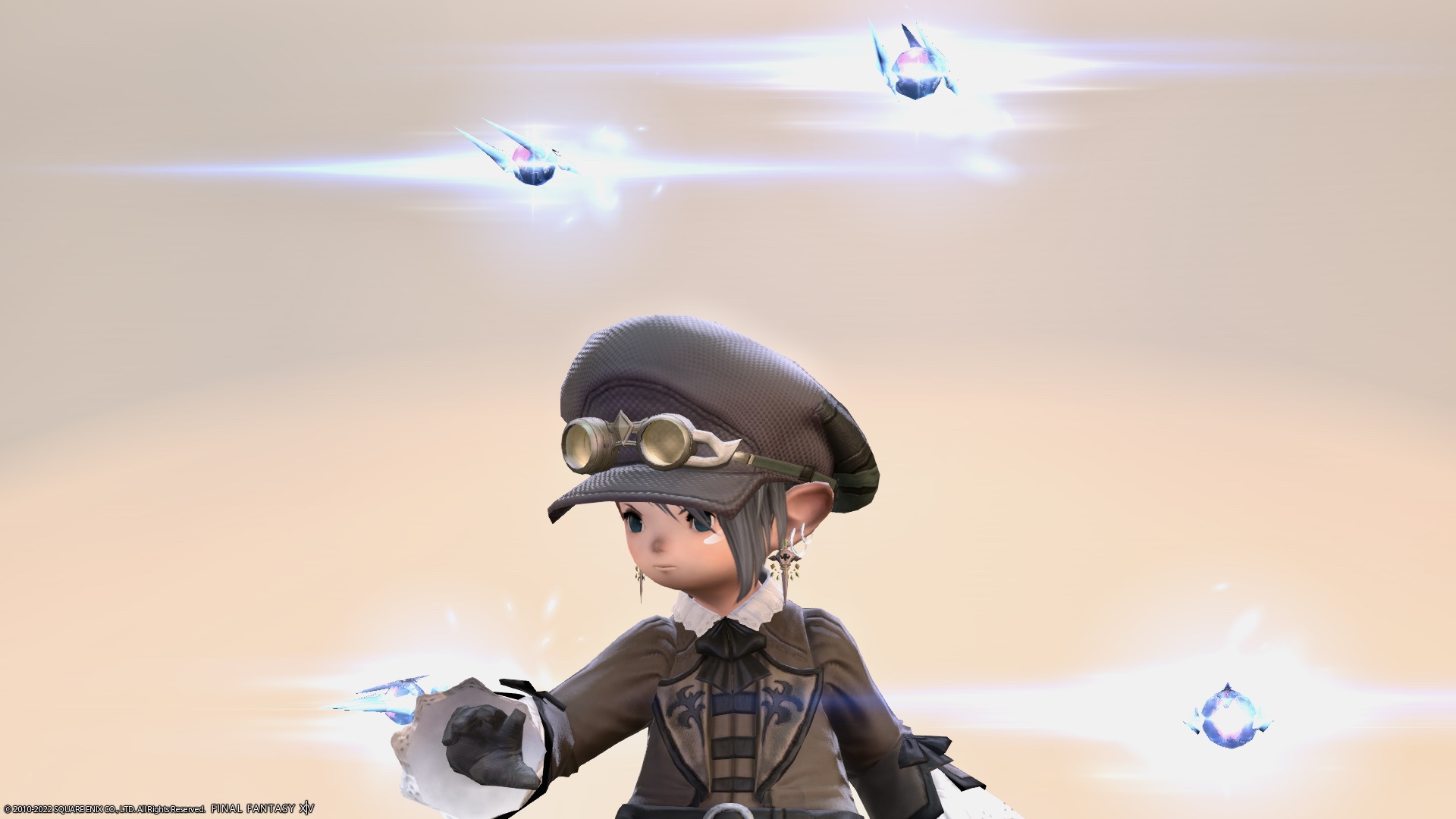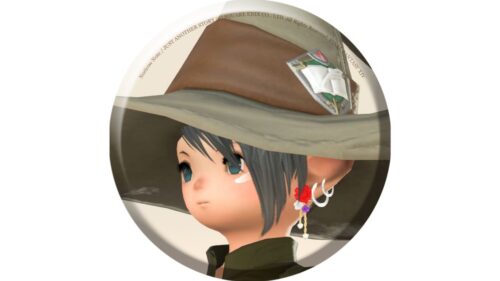 norirow
Fufu, either way, I'm happy because glowing Nouliths are precious♪
Video recording
So, it was a record of the Sage's King Thordan Weapon "Milpreves of the Round".
Related record
Luminous King Thordan various weapons