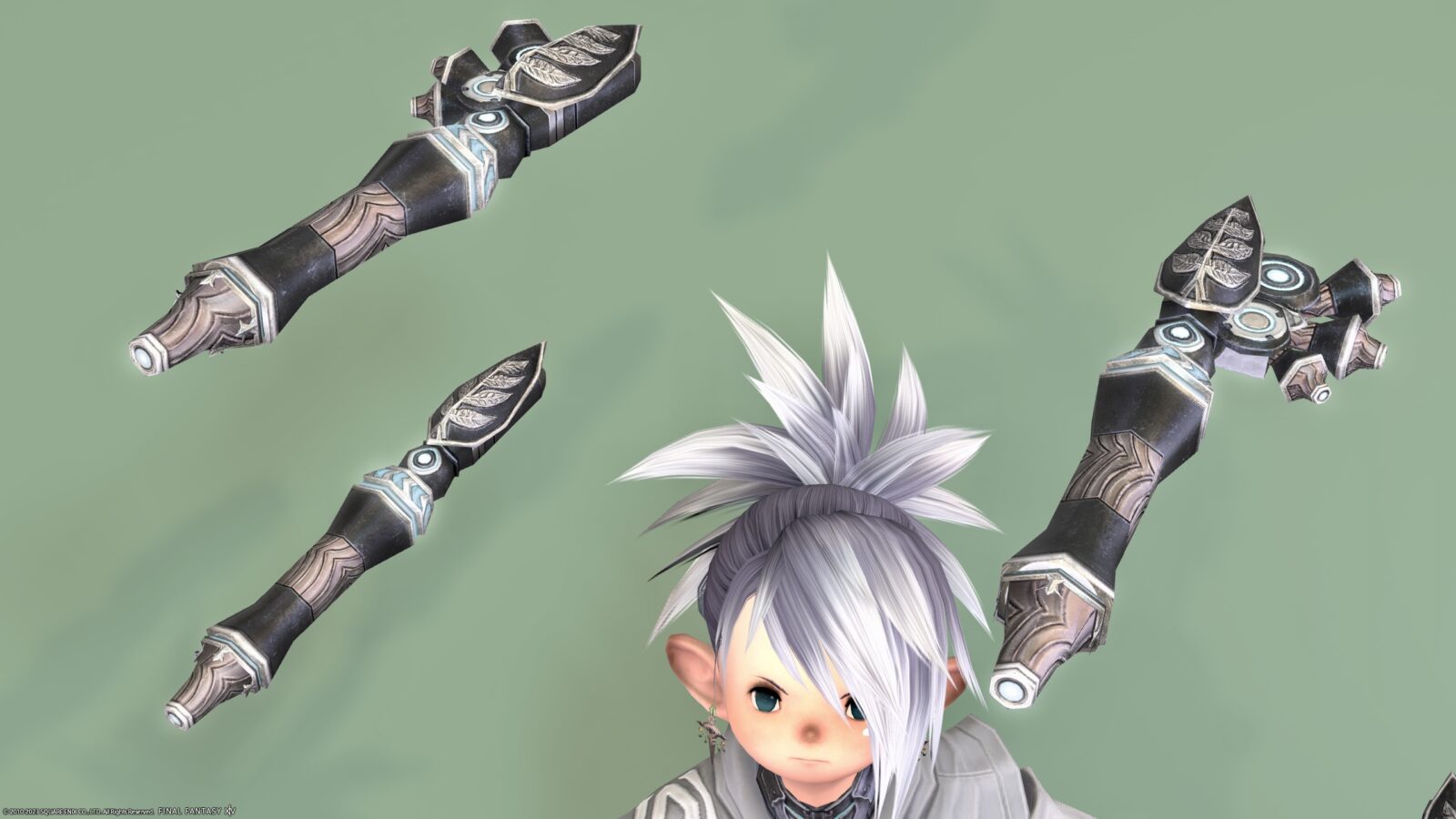 This is a record of the Sage's Nouliths "Omega Wings" available in Alphascape V4.0 (Savage).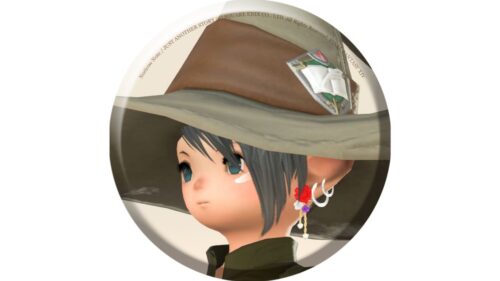 norirow
Wow, this is a cool funnel!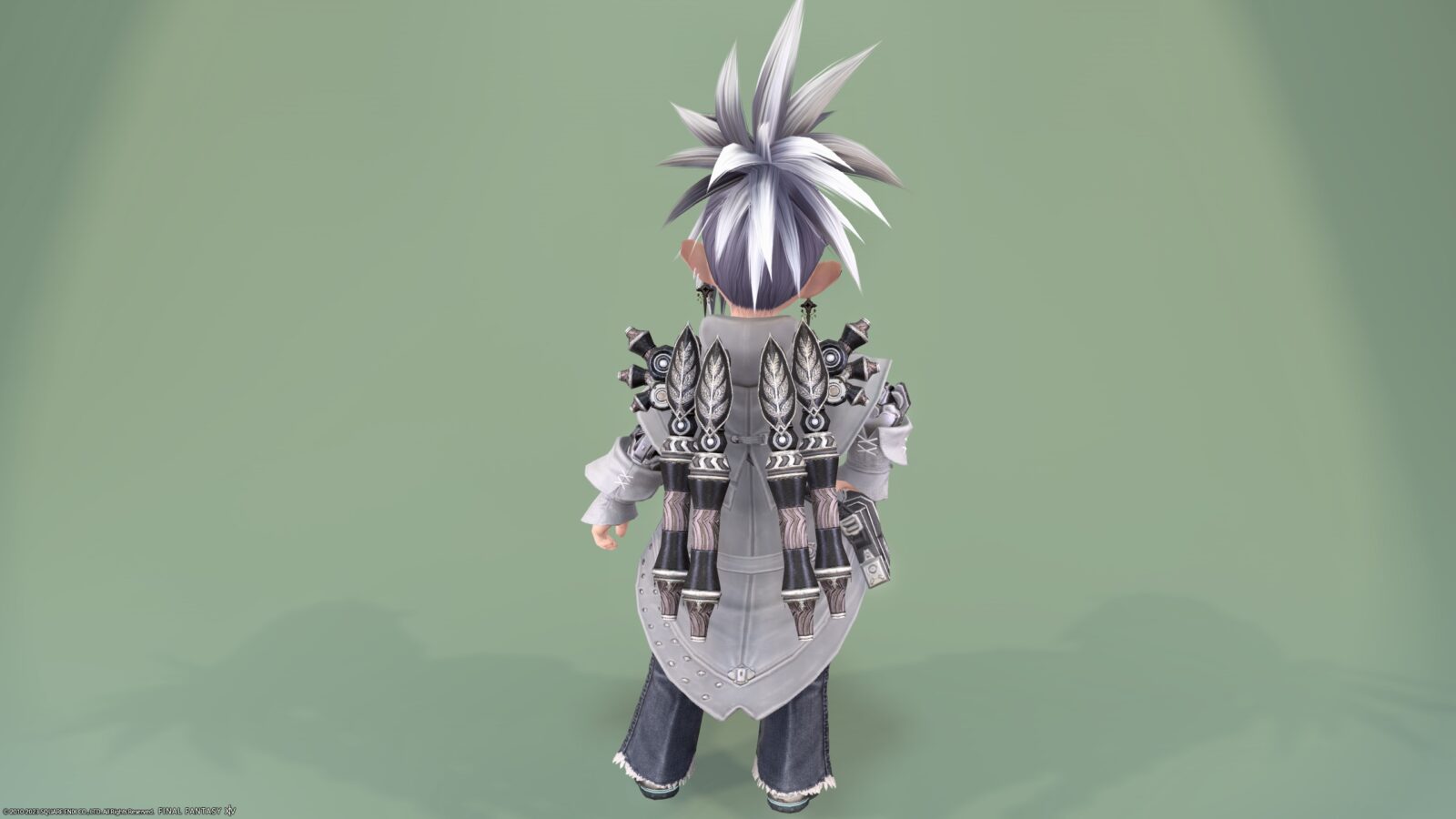 Was there a funnel like this…?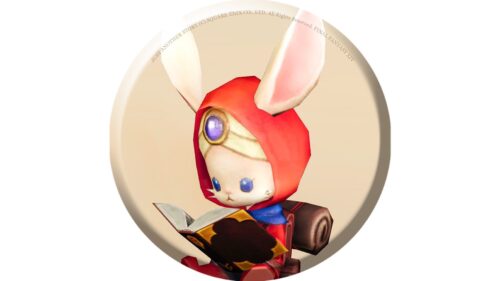 namingway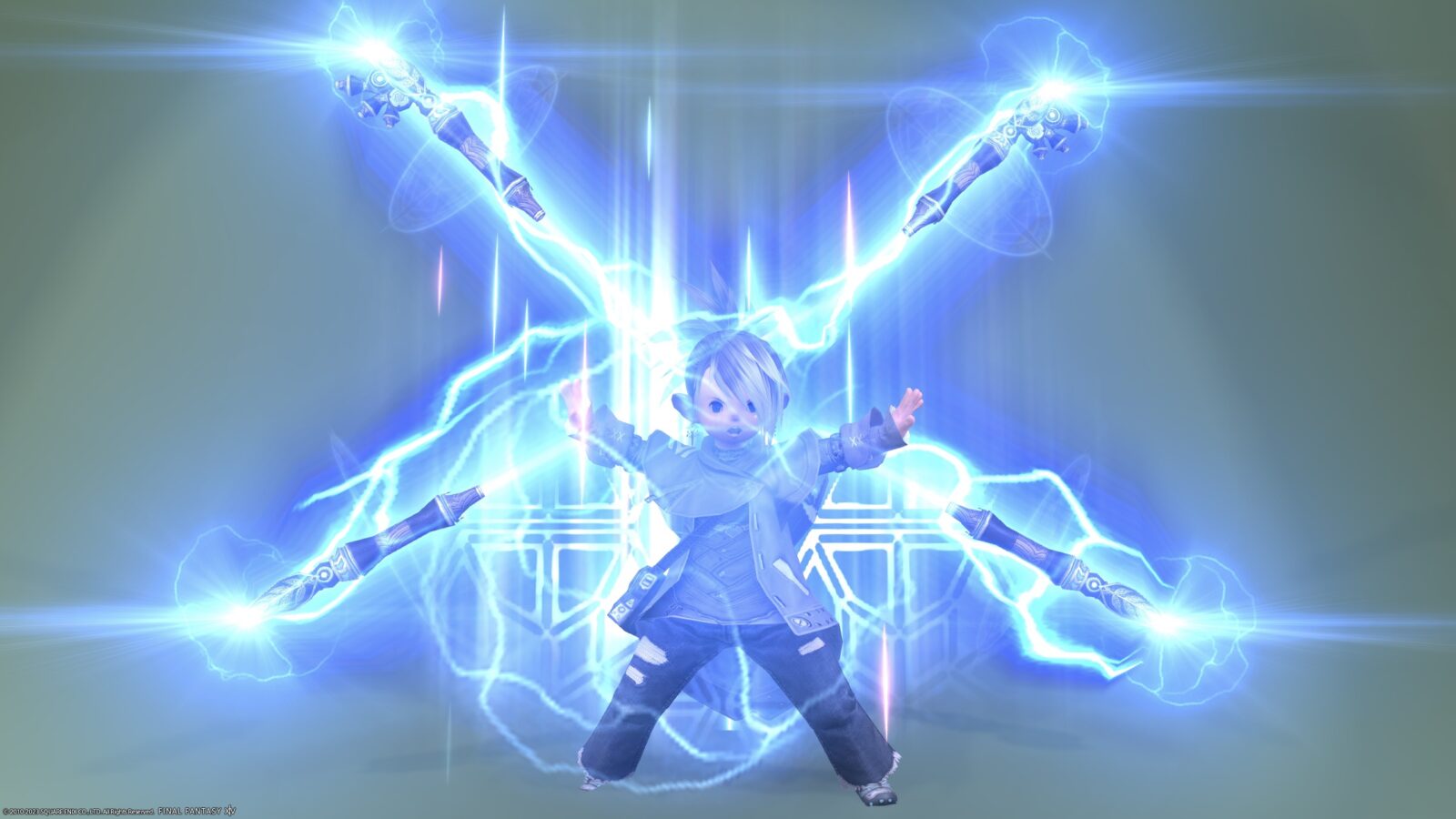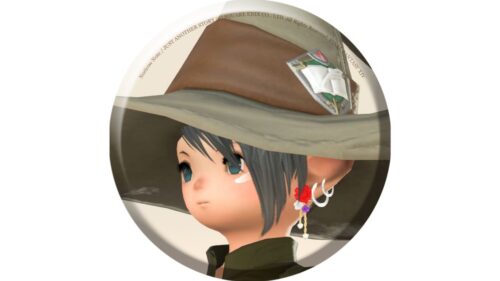 norirow
It must be a cannon-type funnel!
It looks like a silver accessory.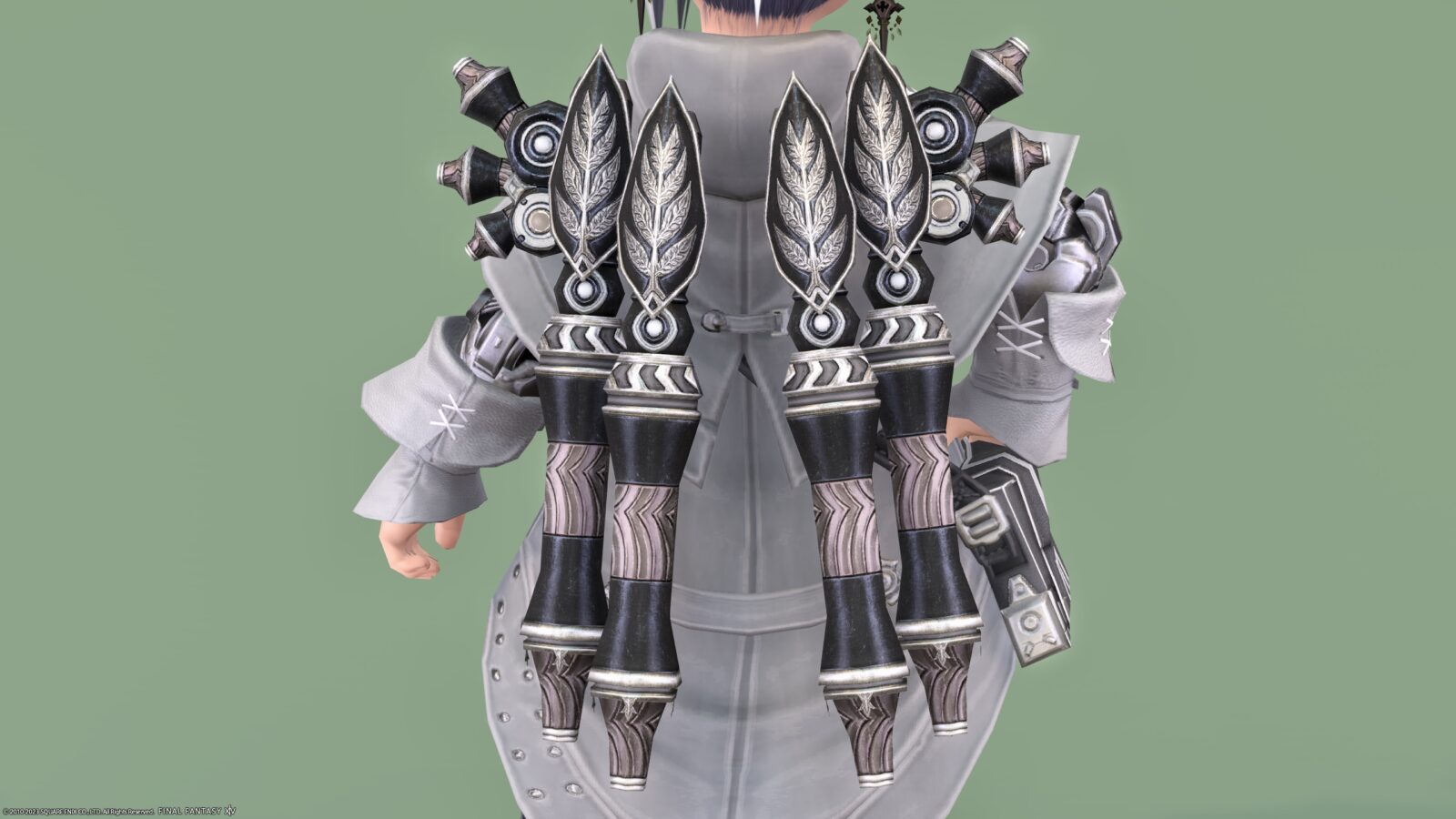 If you look closely, there is a leaf-like design. Did Omega want to recreate nature as well?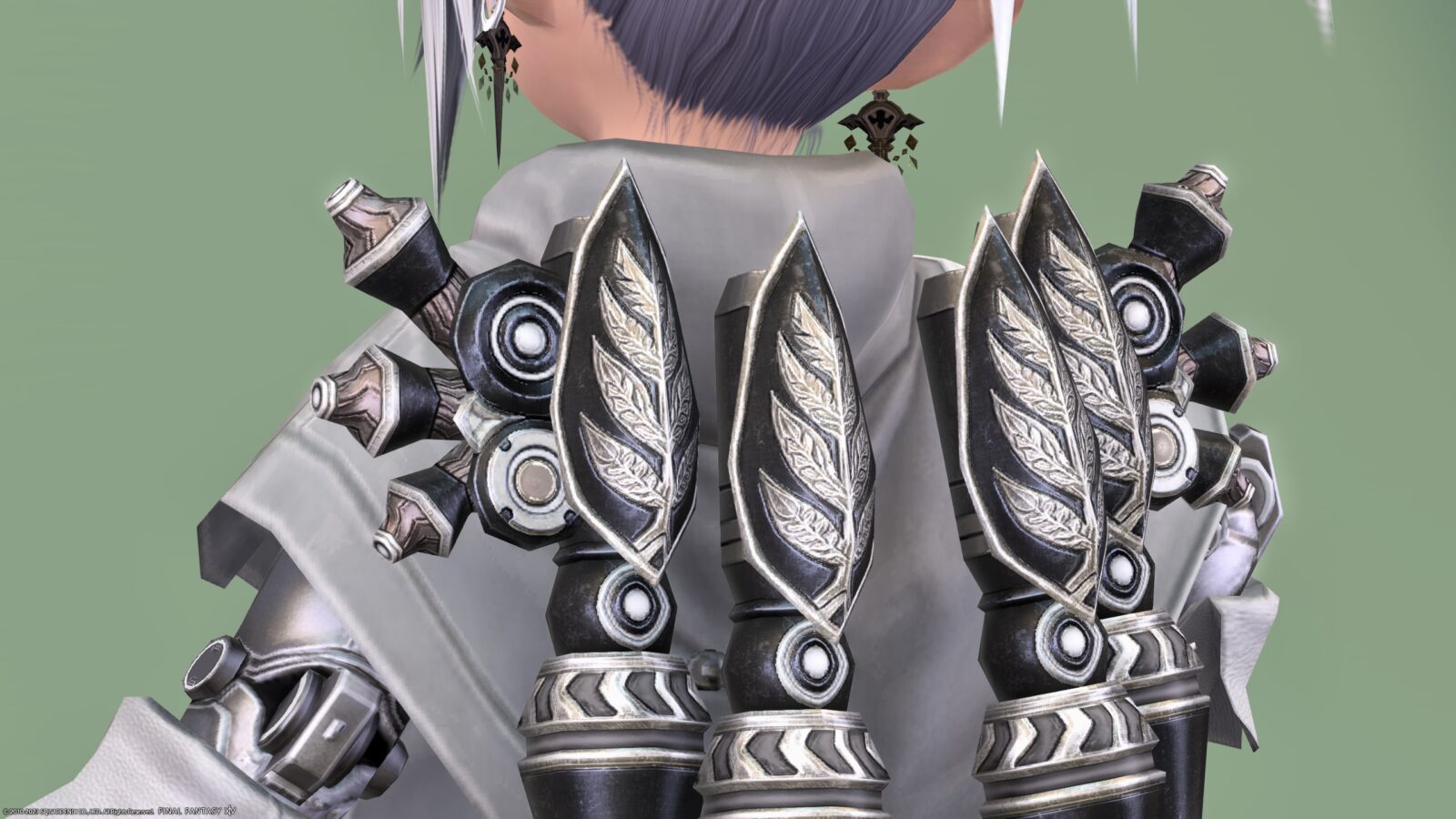 It has an elongated cylindrical shape, which is quite unusual for Nouriths.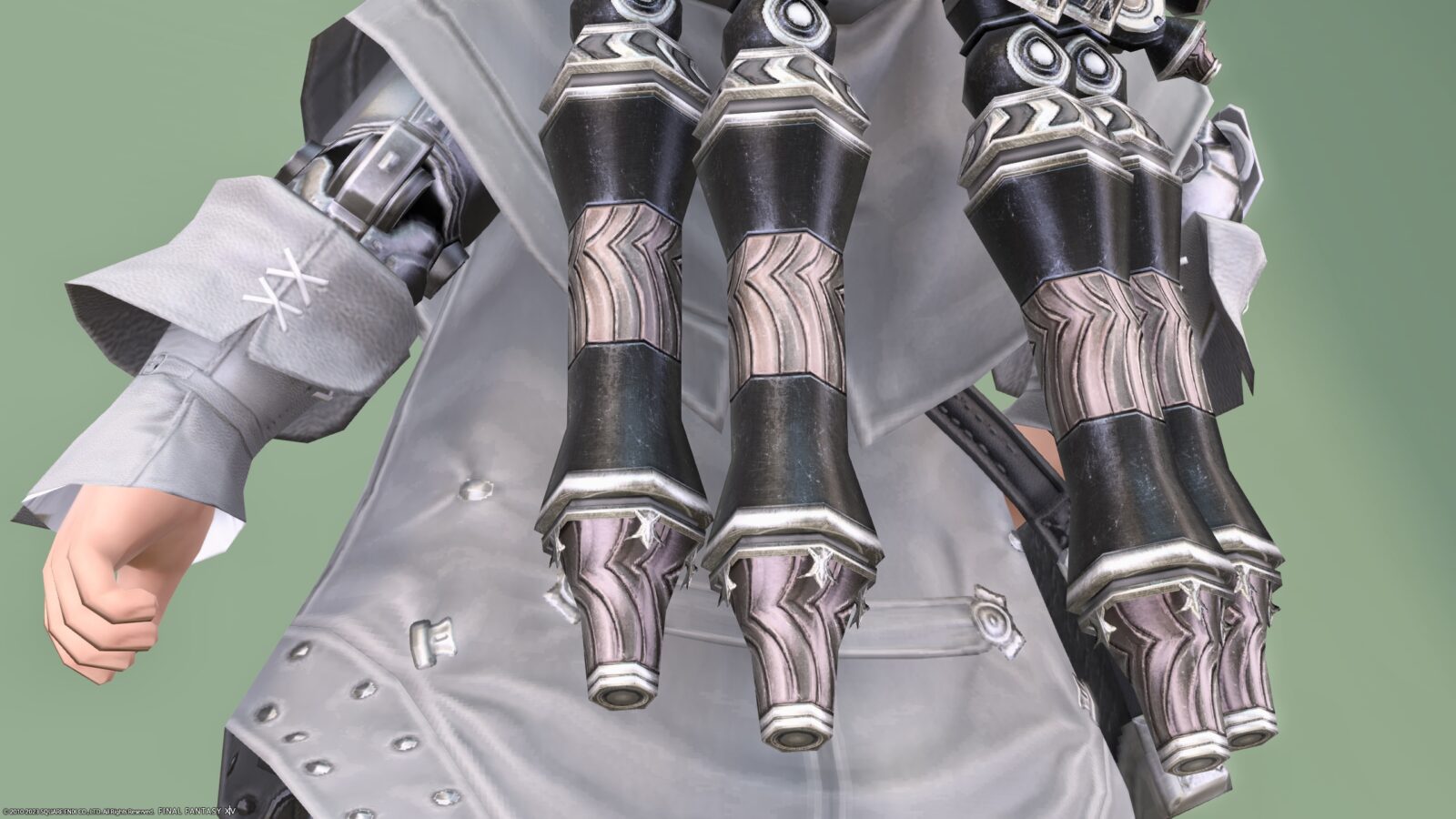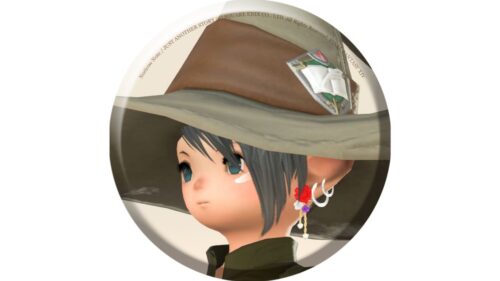 norirow
If I carry this on my back, it seems like I can fly, right?
※ Cannot fly.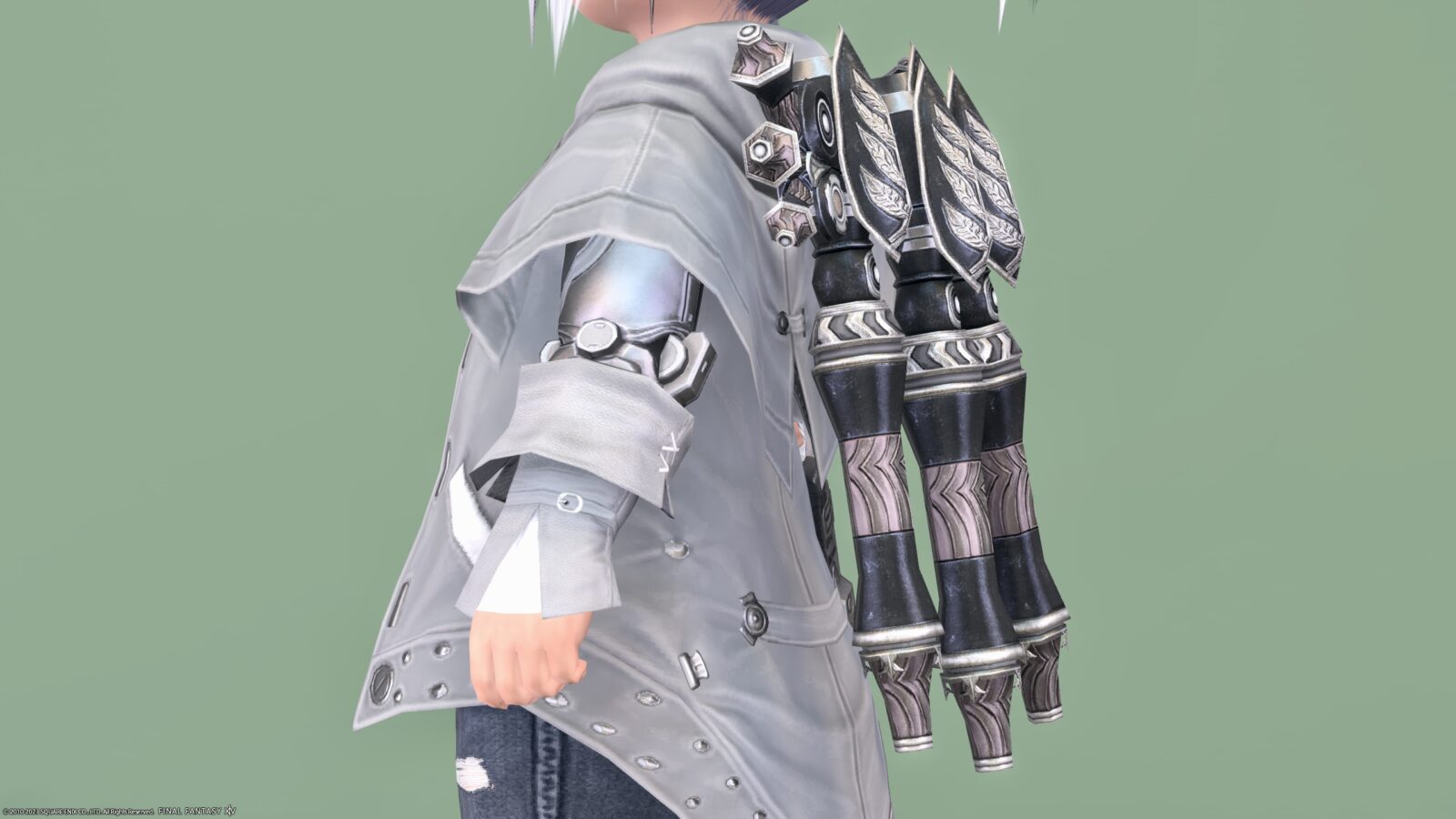 When you hold it, a part of it will glow blue.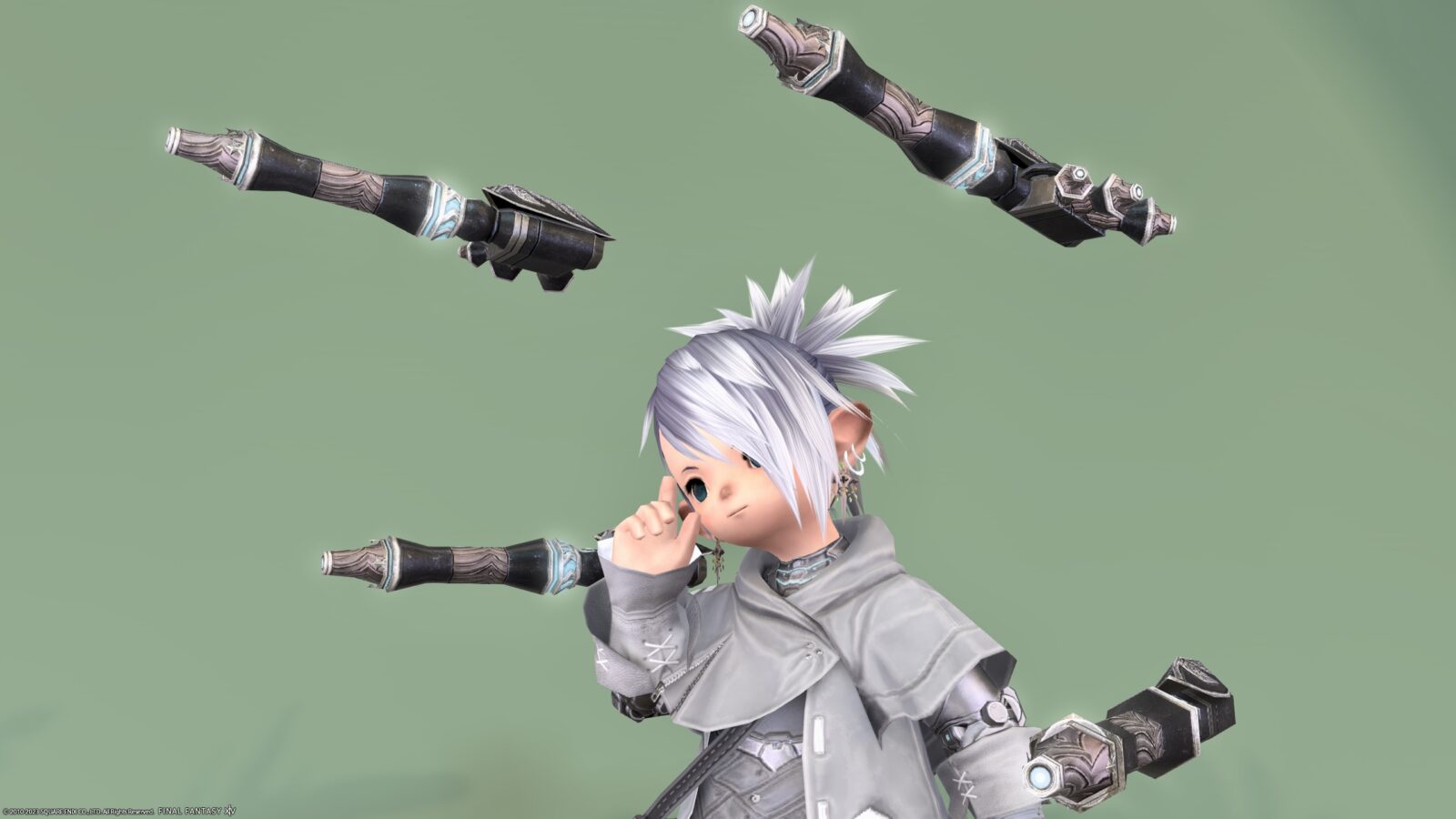 This is a blue light unlike yesterday's scythe.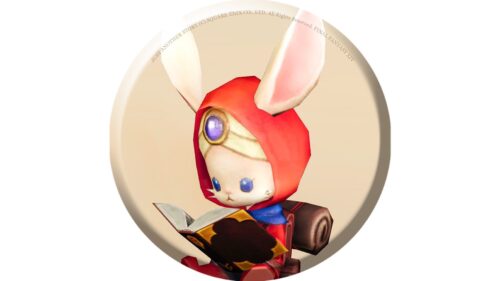 namingway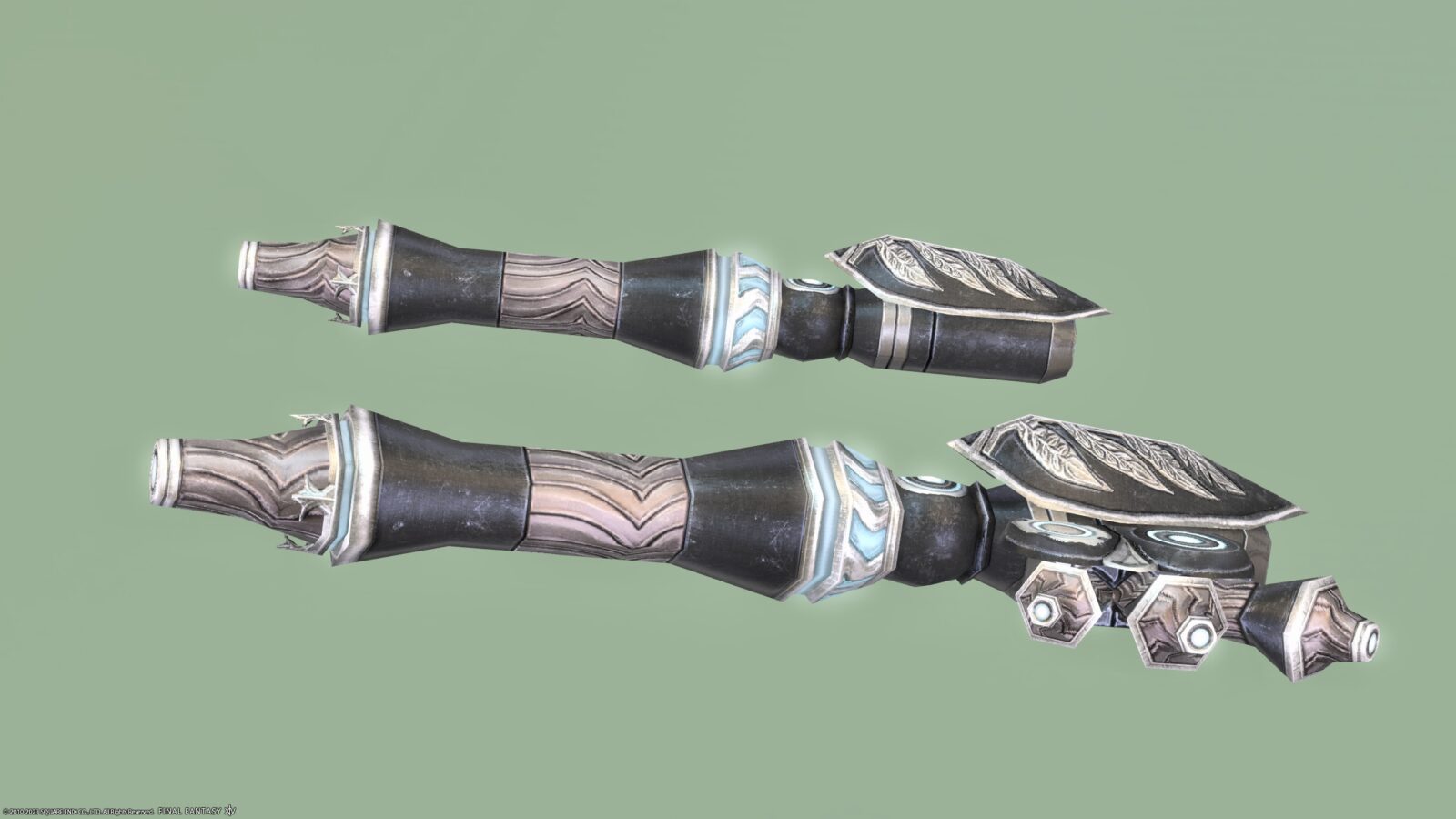 The blue glowing part blinks slowly as if it were breathing.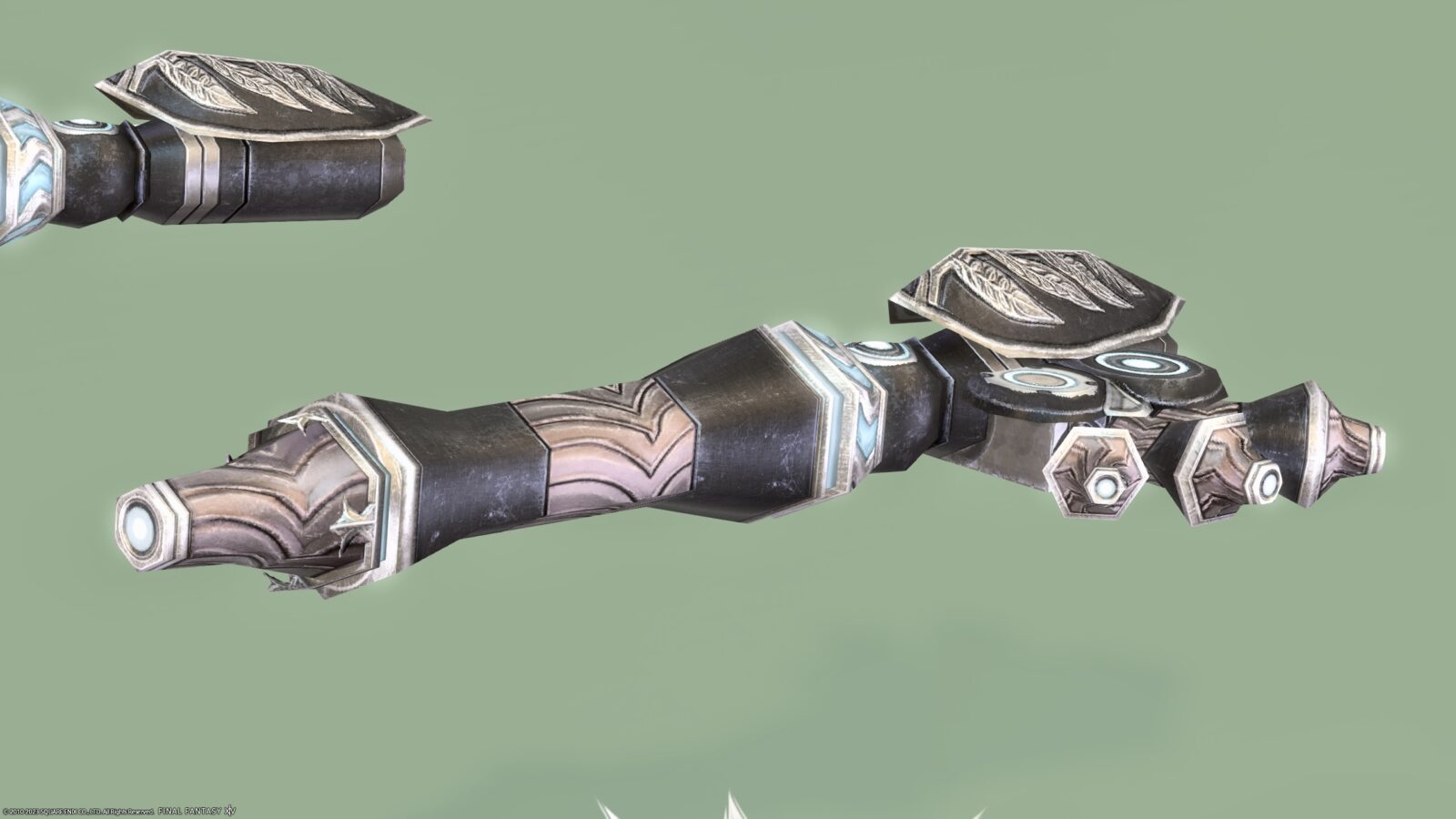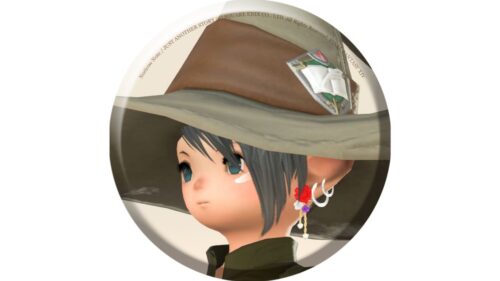 norirow
This nozzle that seems to blow out steam is cool!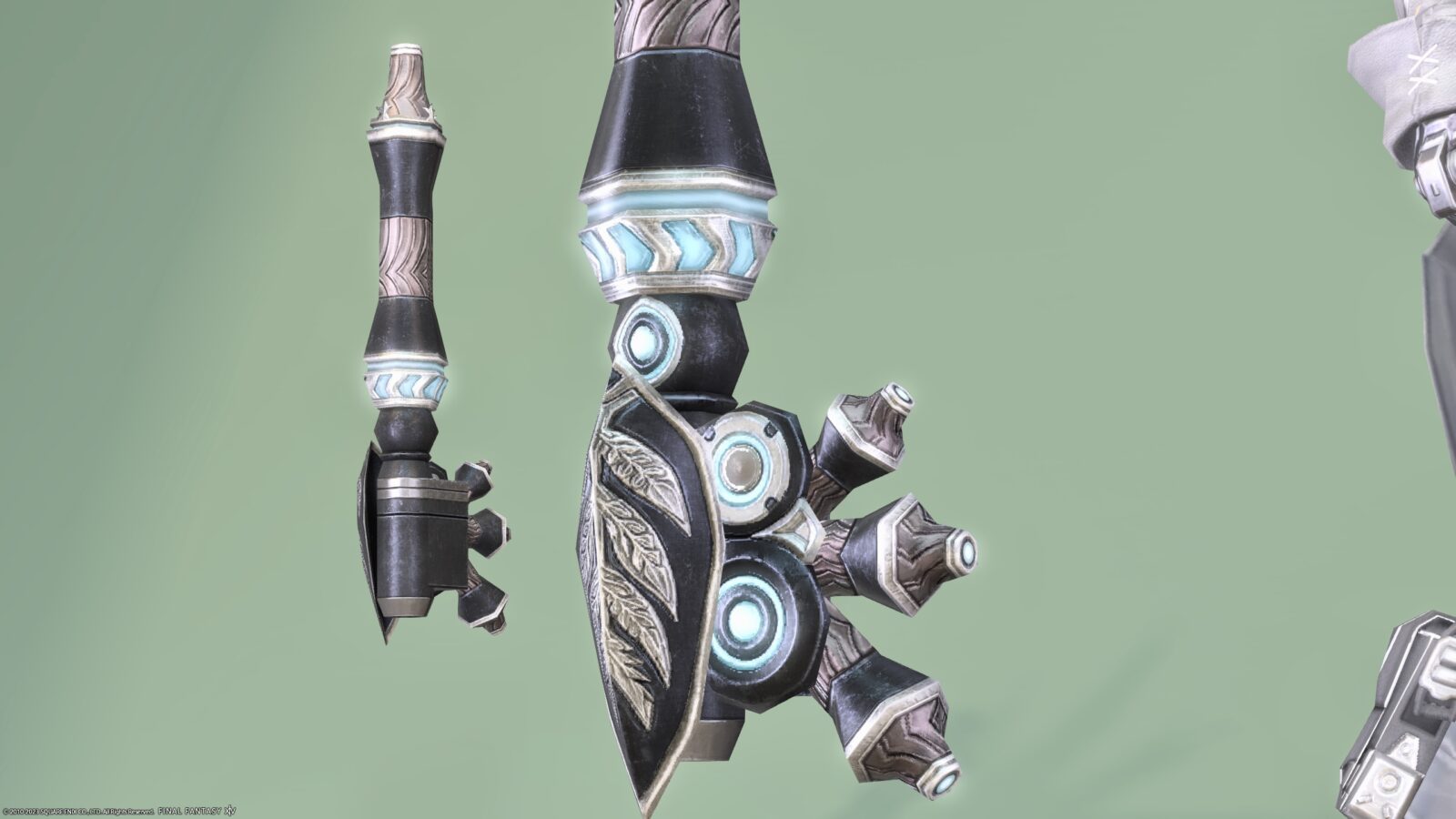 By the way, this nozzle is only attached to two.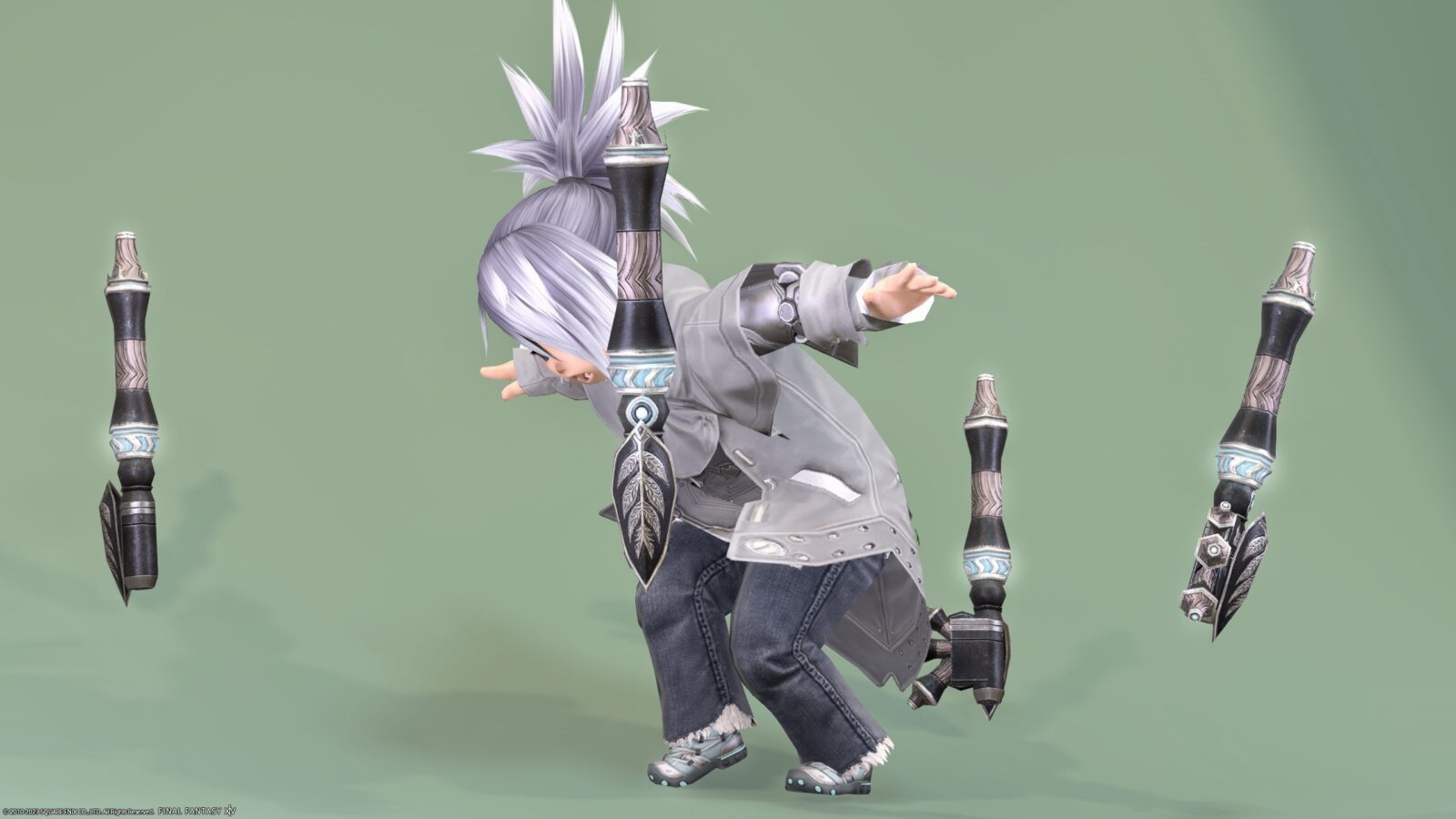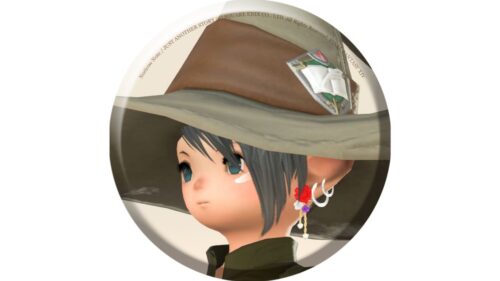 norirow
And this is a bit like Guncannon, right?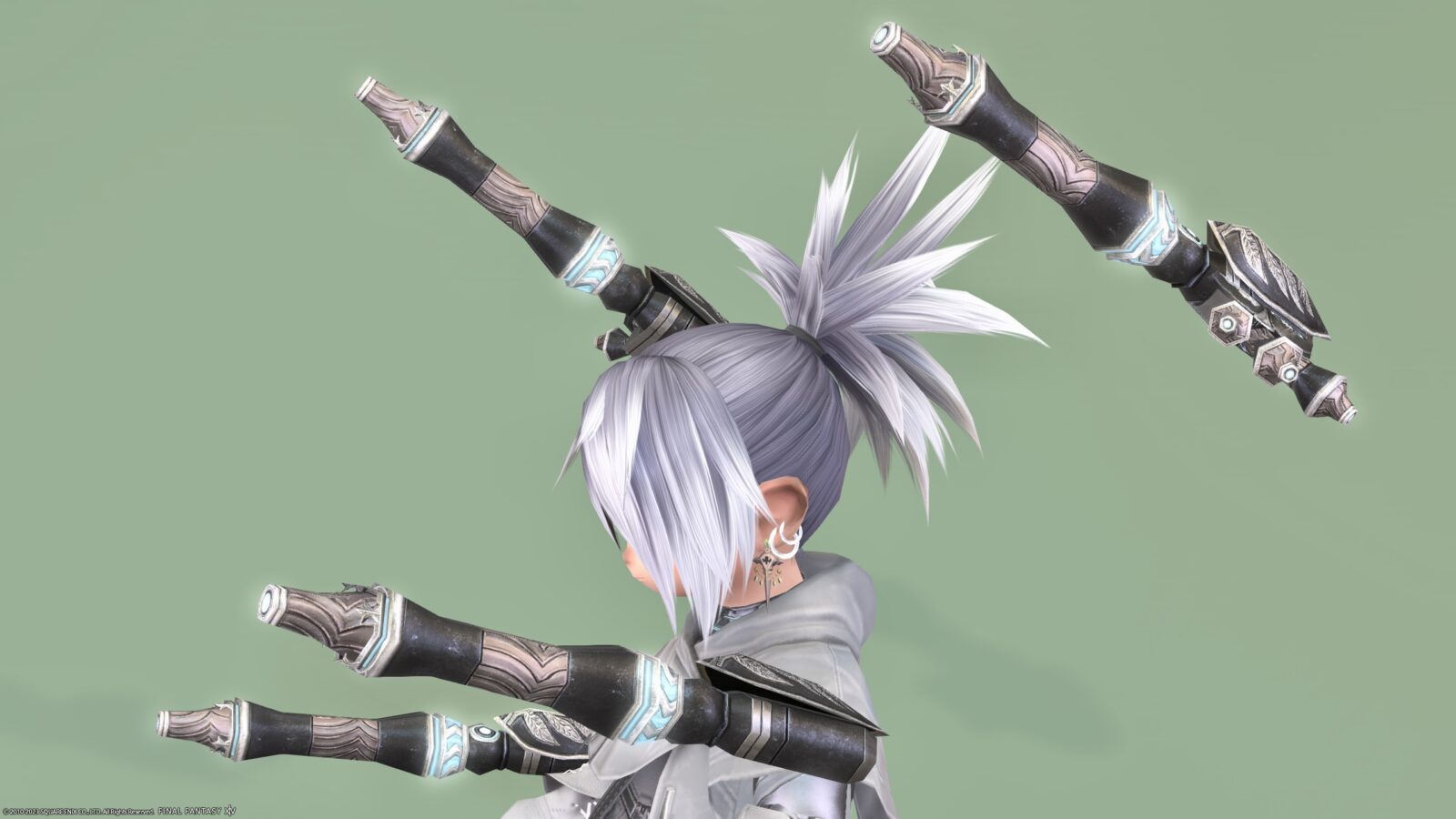 You're thinking too much about Gundam…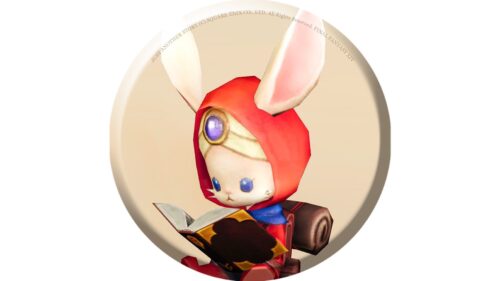 namingway
Dyed pattern
The silver parts are dyed.
Snow White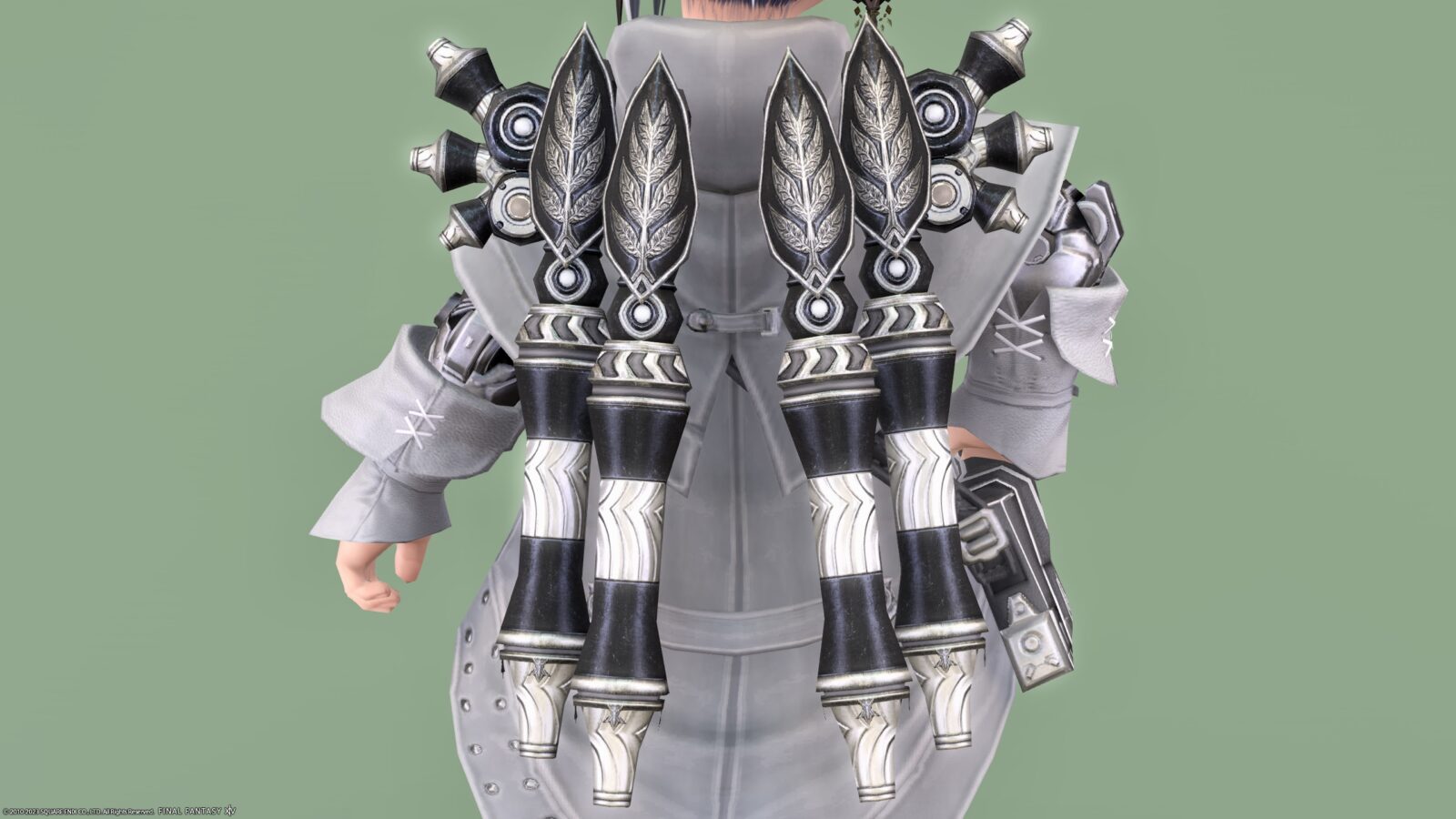 Soot Black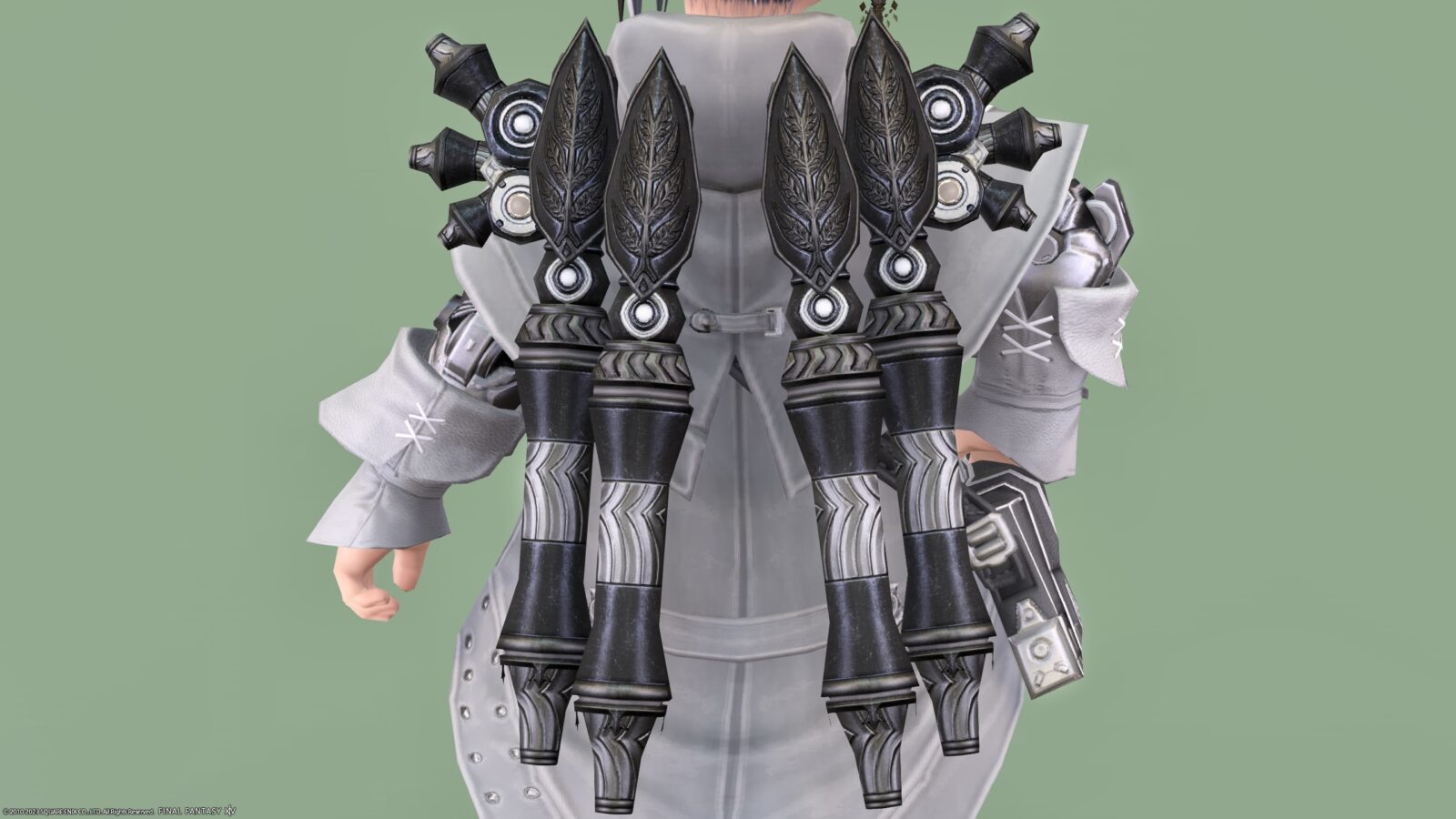 Dalamud Red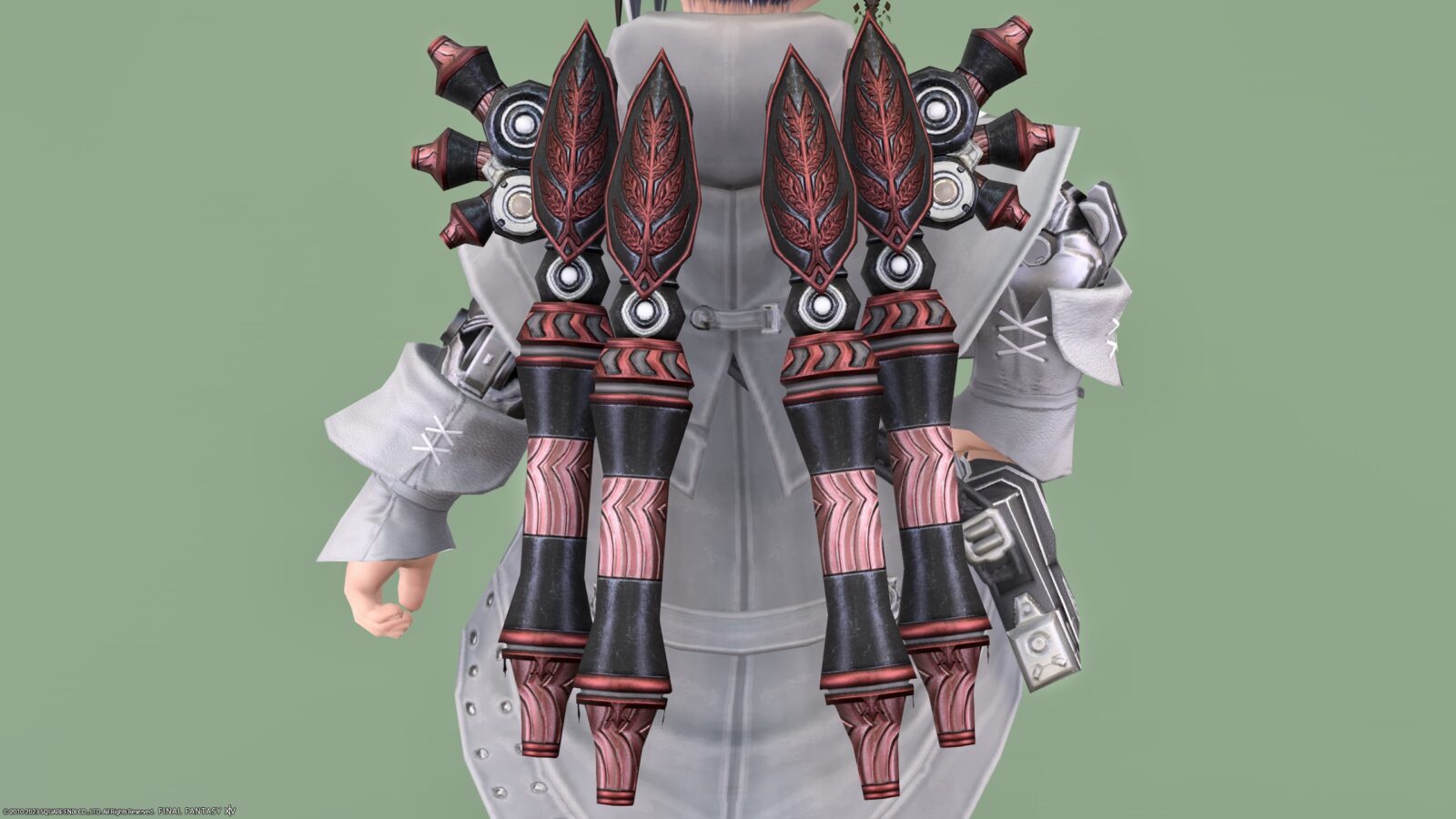 Honey Yellow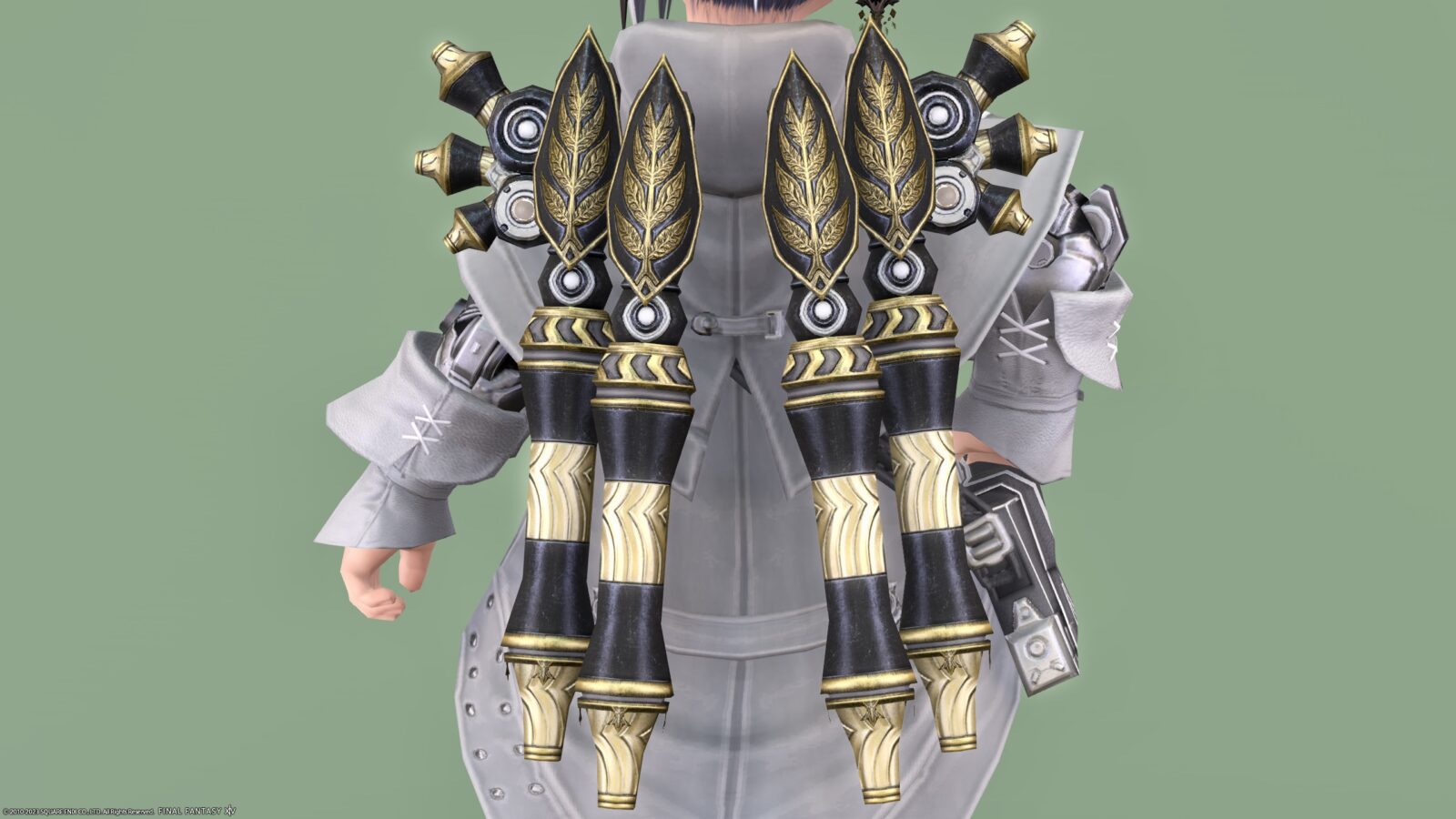 Turquoise Green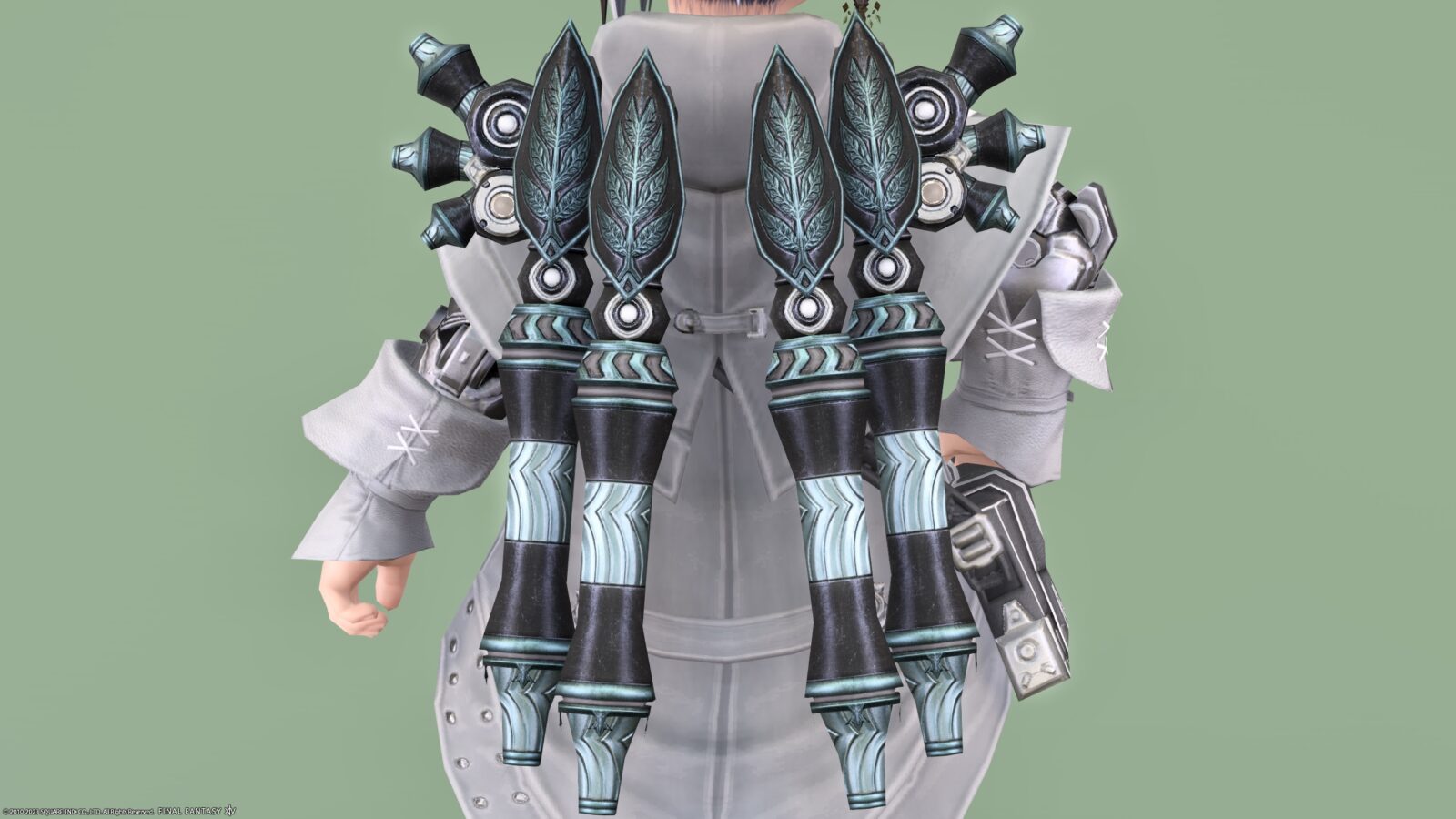 Gobbiebag Brown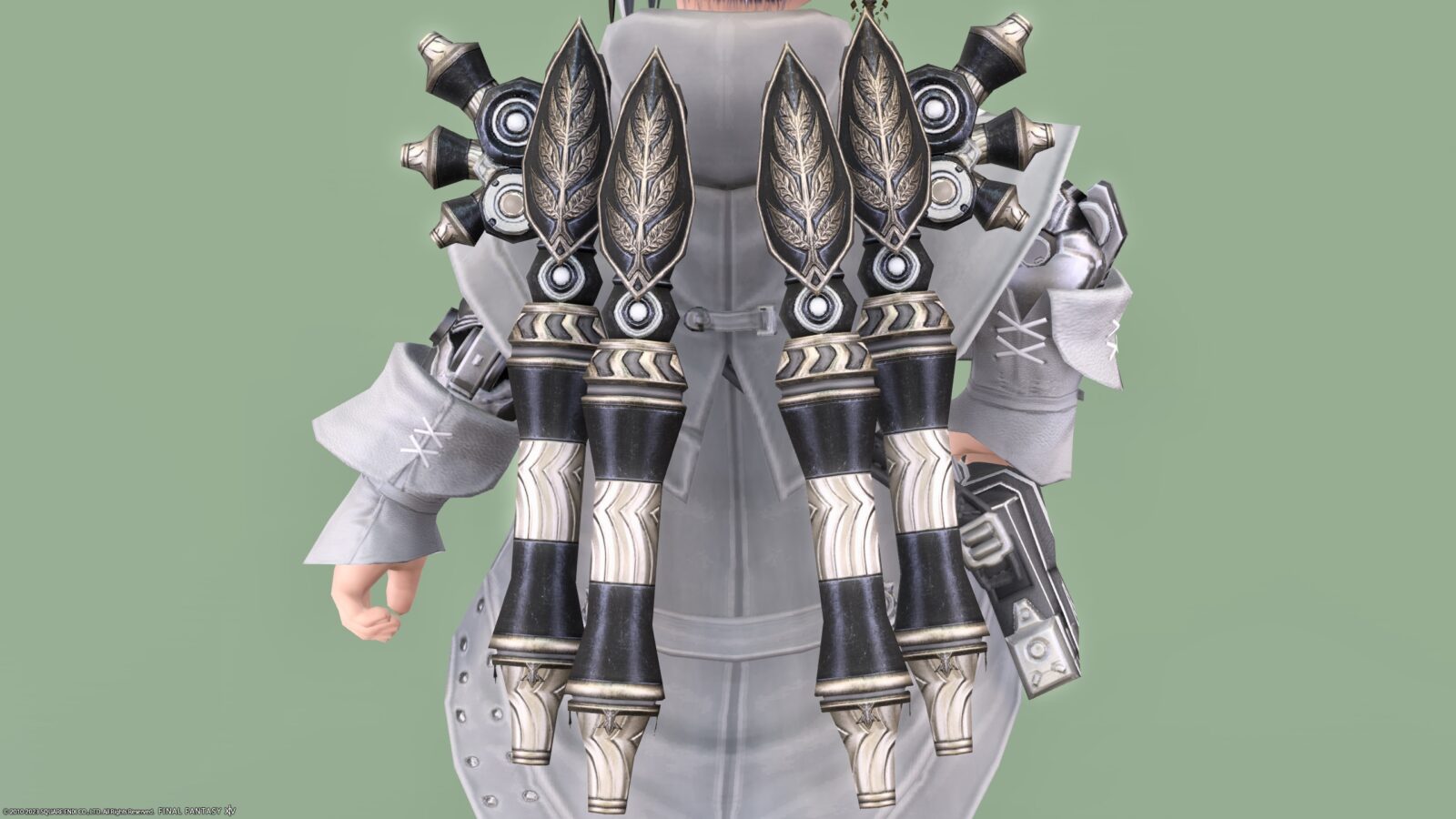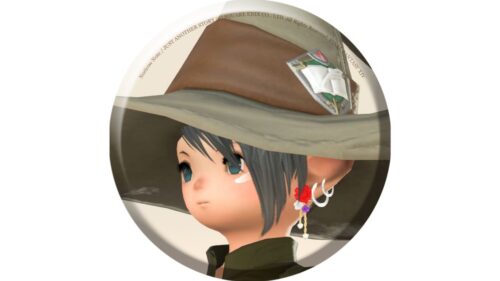 norirow
It's pretty big among Nouriths so far.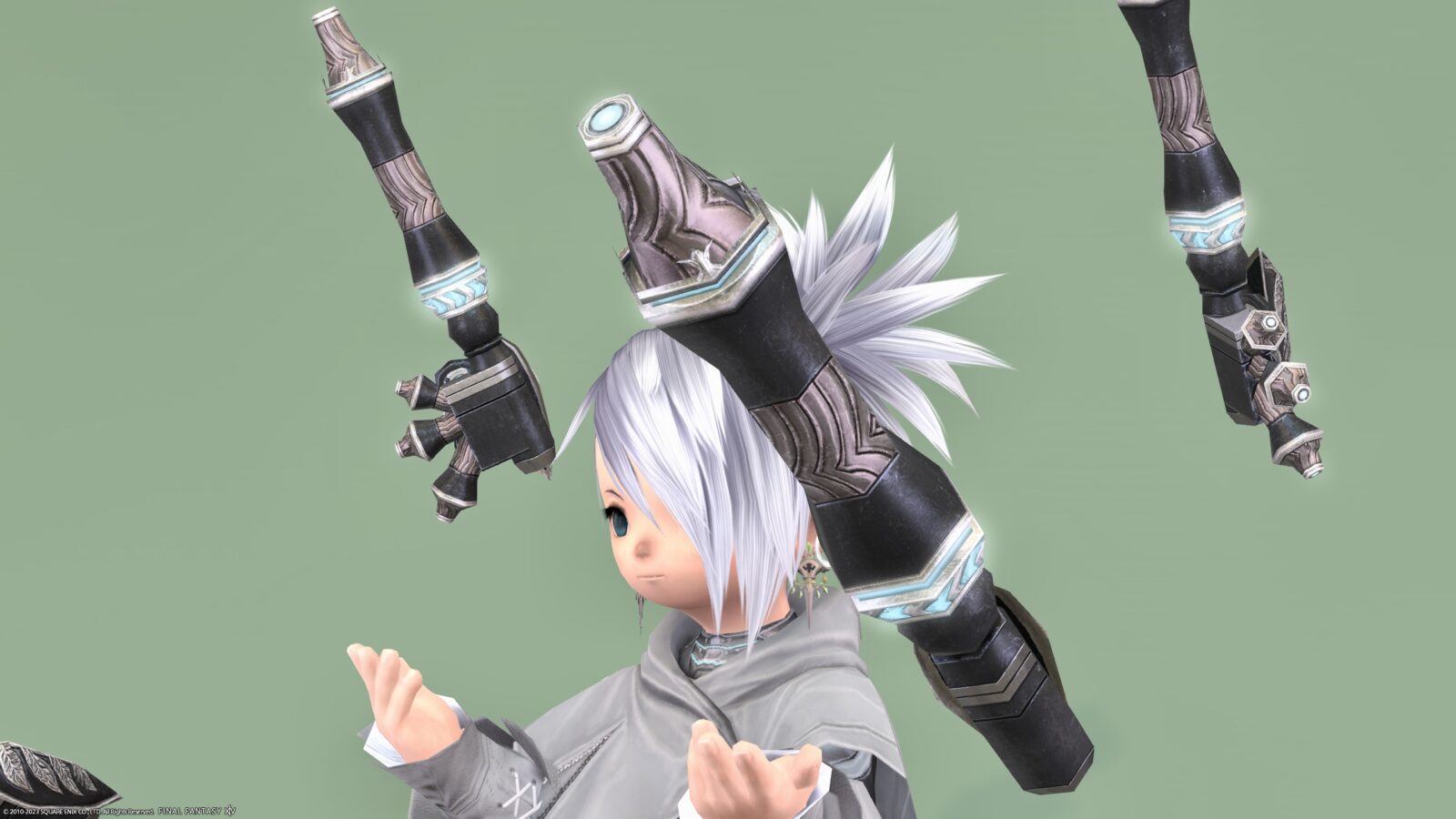 It might be good for those who want a sense of volume.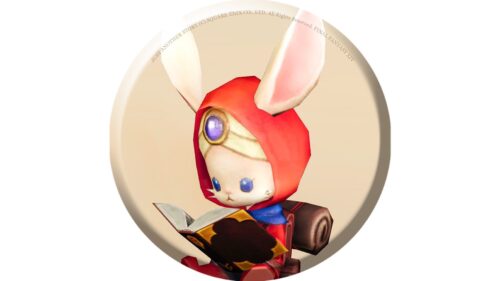 namingway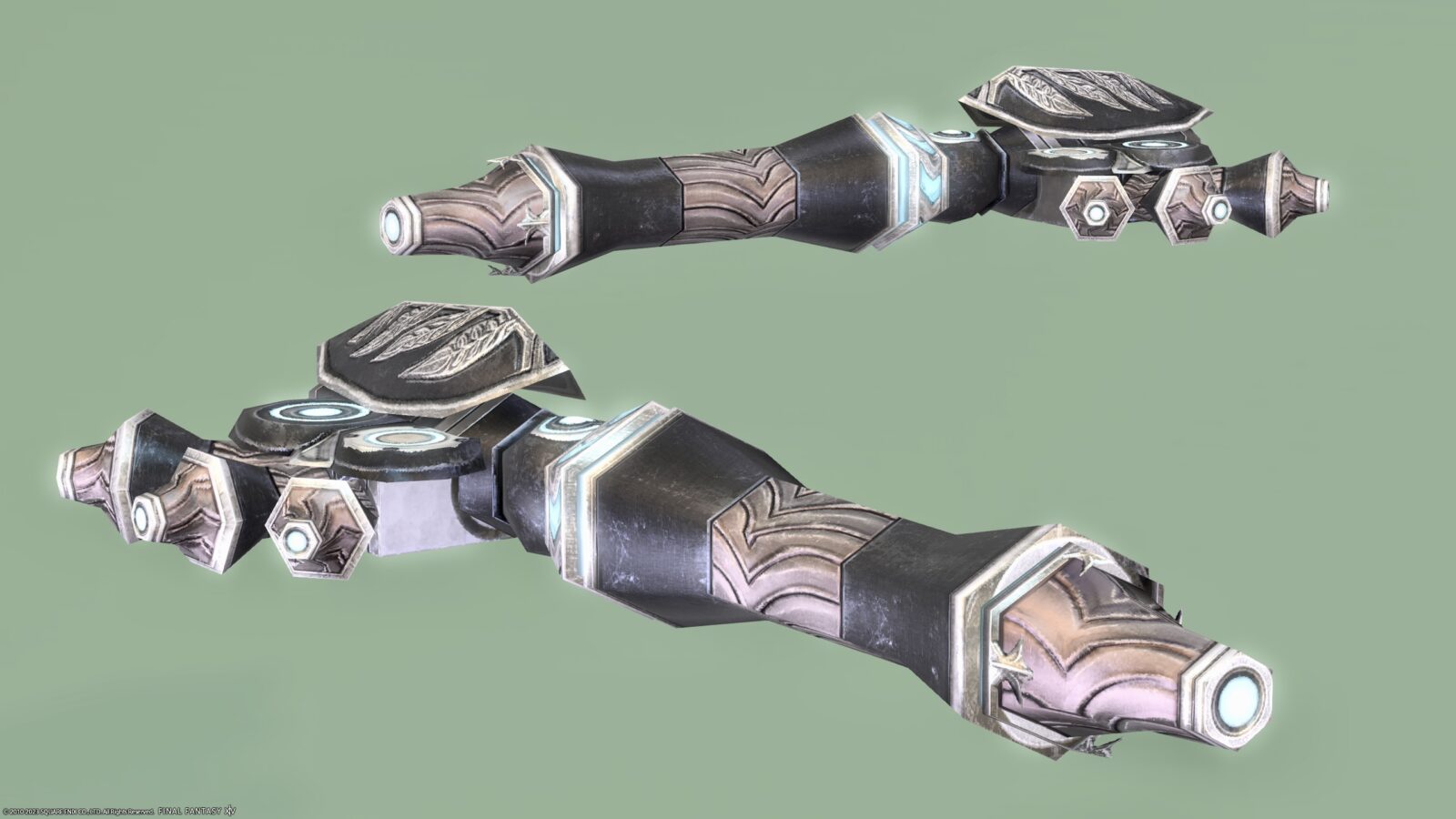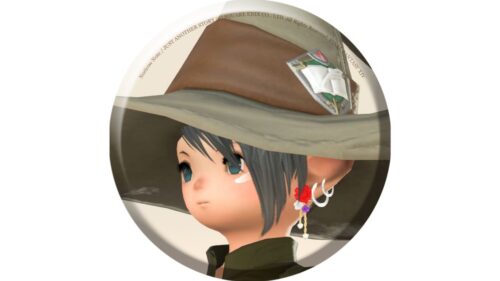 norirow
Yeah, I love big Nouriths!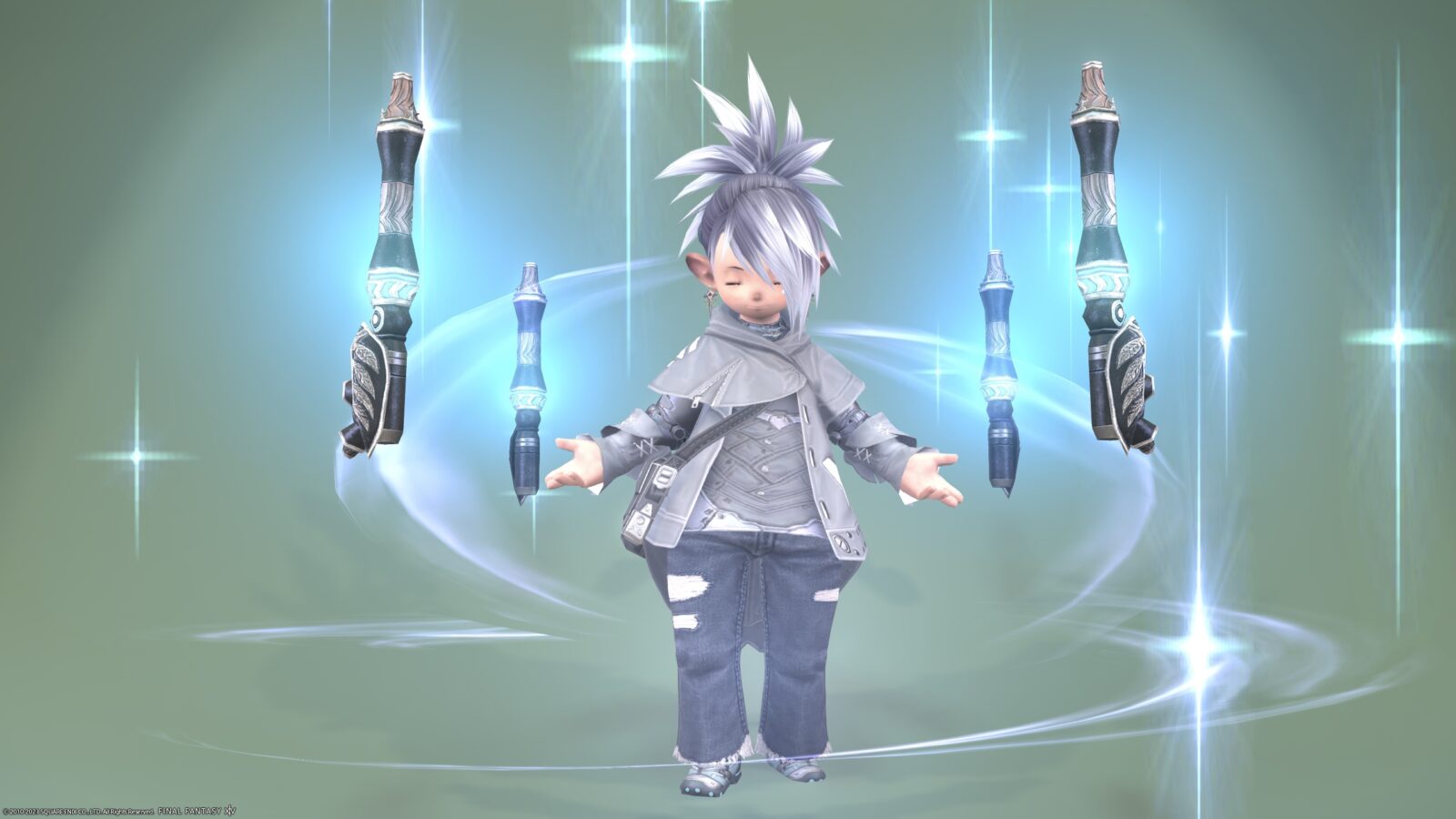 ▼ I recorded a video of the movement!
So, that's it for the record of the sage's weapon "Omega Wings" available in Alphascape V4.0 (Savage).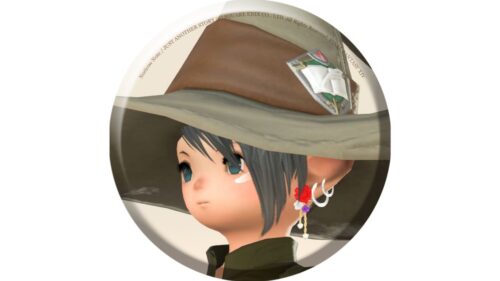 norirow
Above all, I like robot-type weapons!
♦♦♦
Related records
Various omega weapons