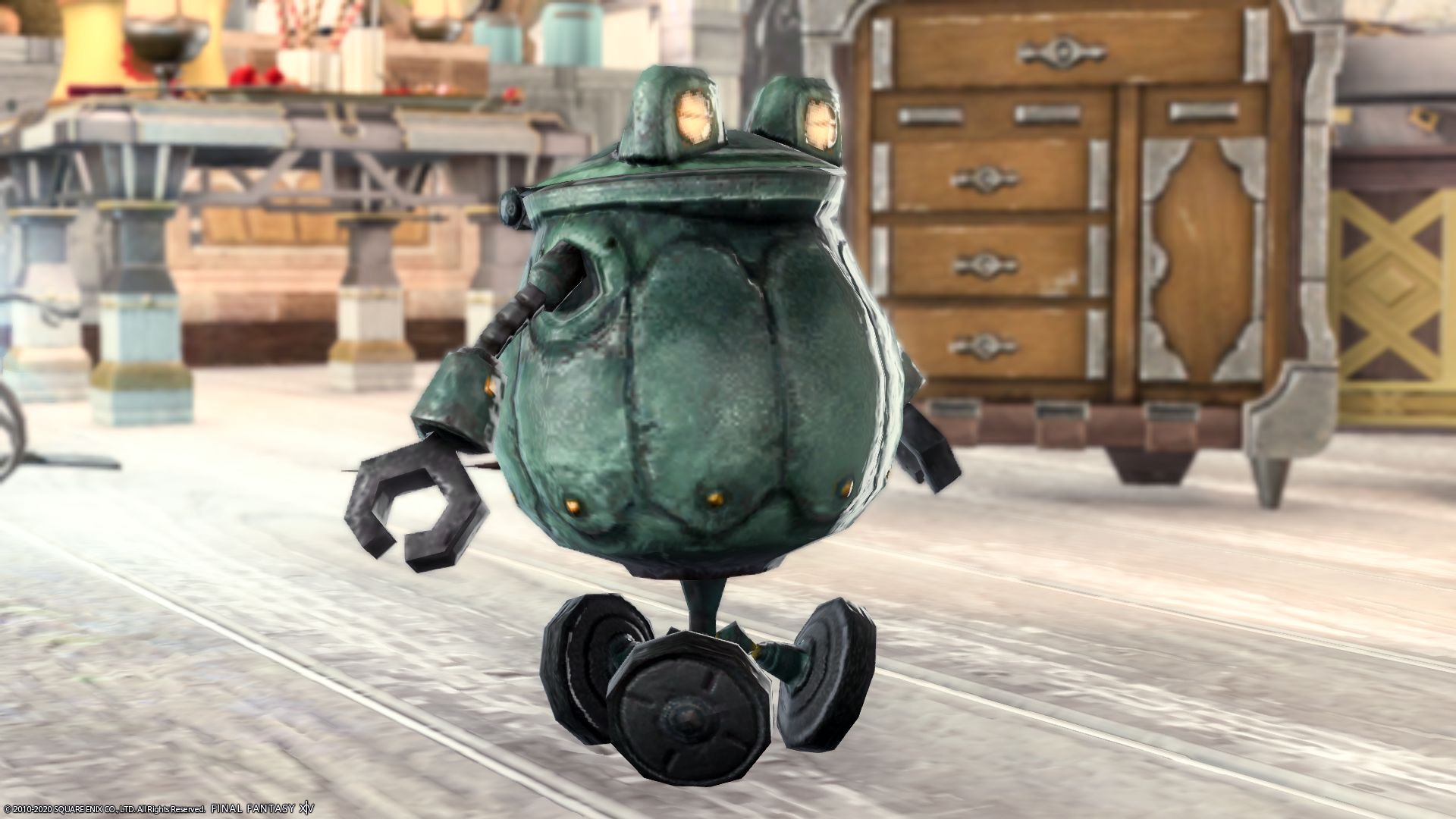 The frog Robo mount was also my favorite, but I really like this minion because it's so cute!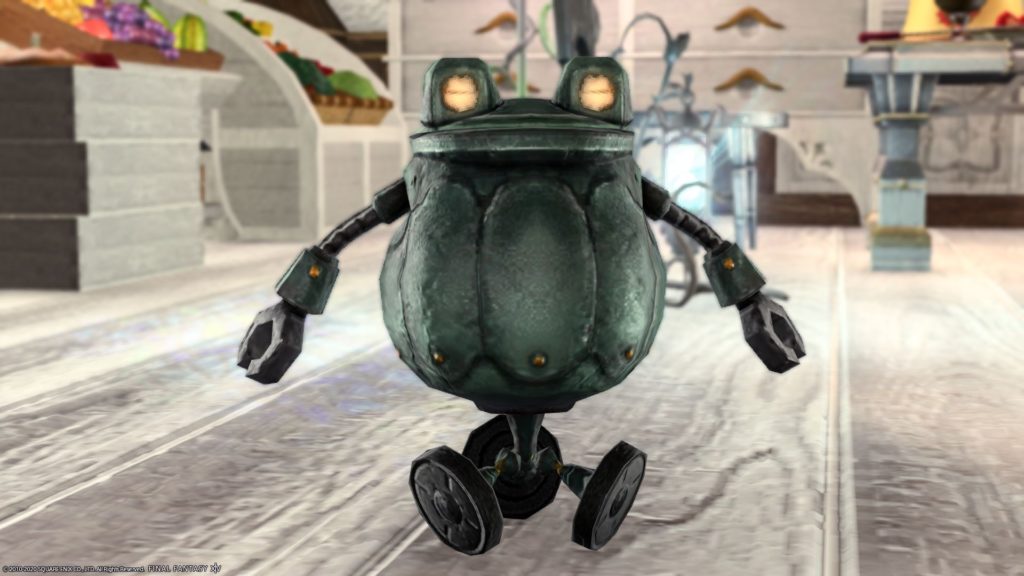 This exquisite mechanical design is very good.
I wonder what this subtle expression is…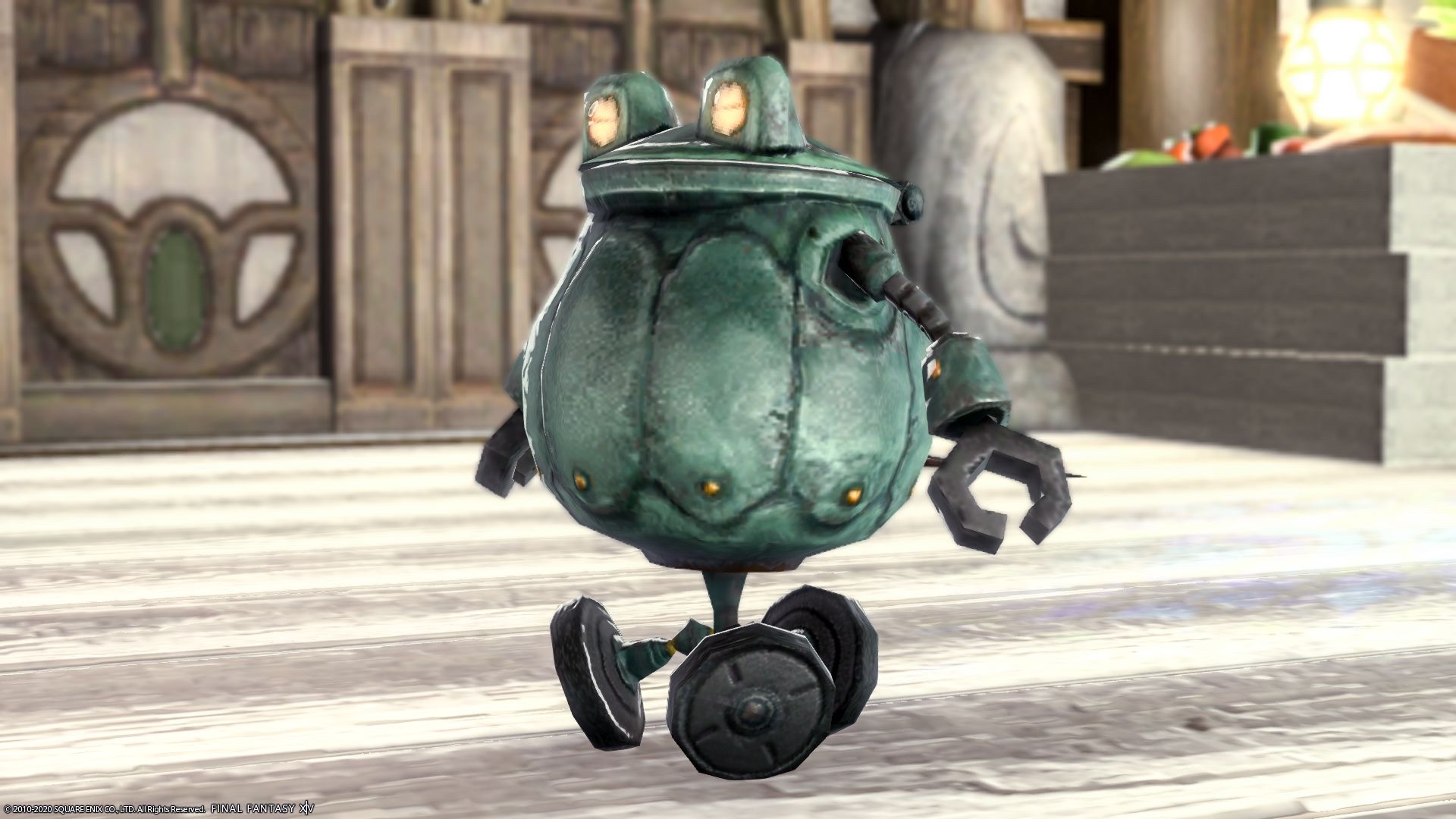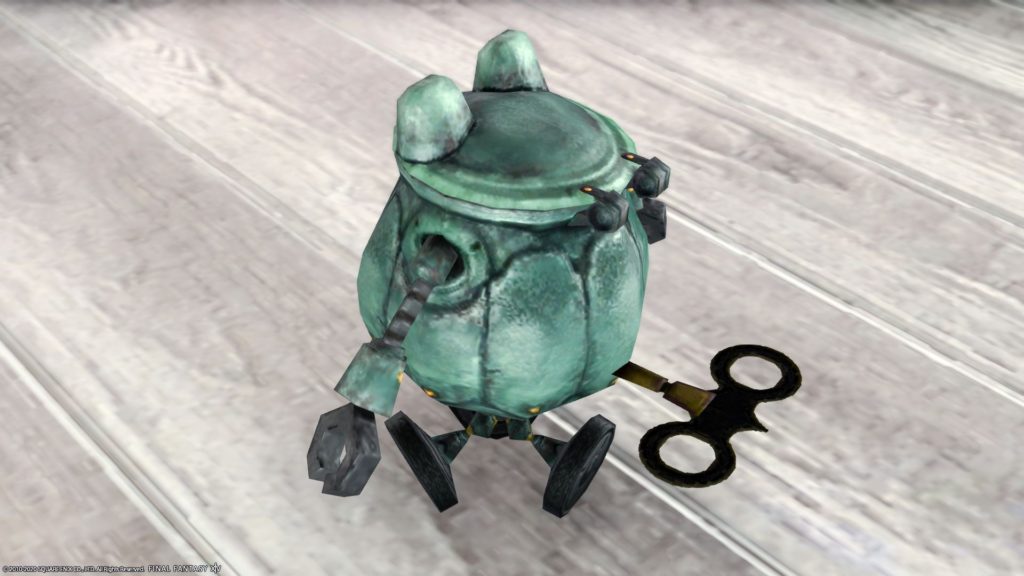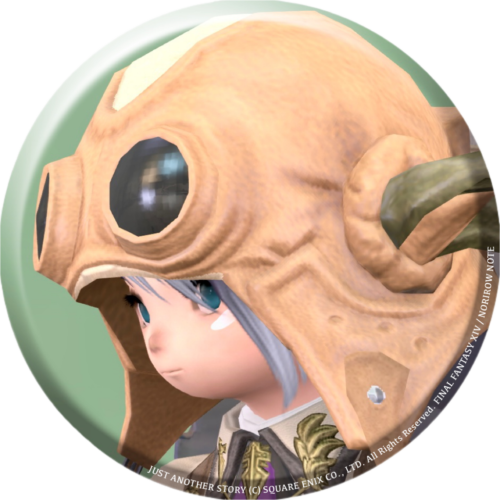 norirow
And this spring is cute !
But it's just a decoration, right ?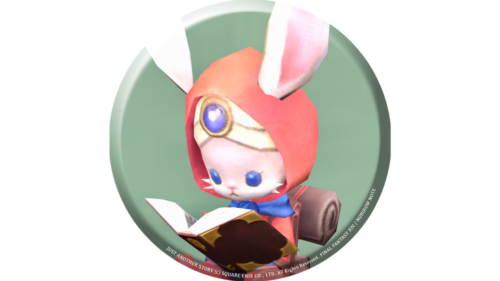 namingway
▼ Official commentary
This diminutive automaton is designed to automatically load itself with the ore which serves as its energy source. However, the function appears to be overactive, resulting in it compulsively checking whether the ore is present. The wind-up key is a purely aesthetic addition.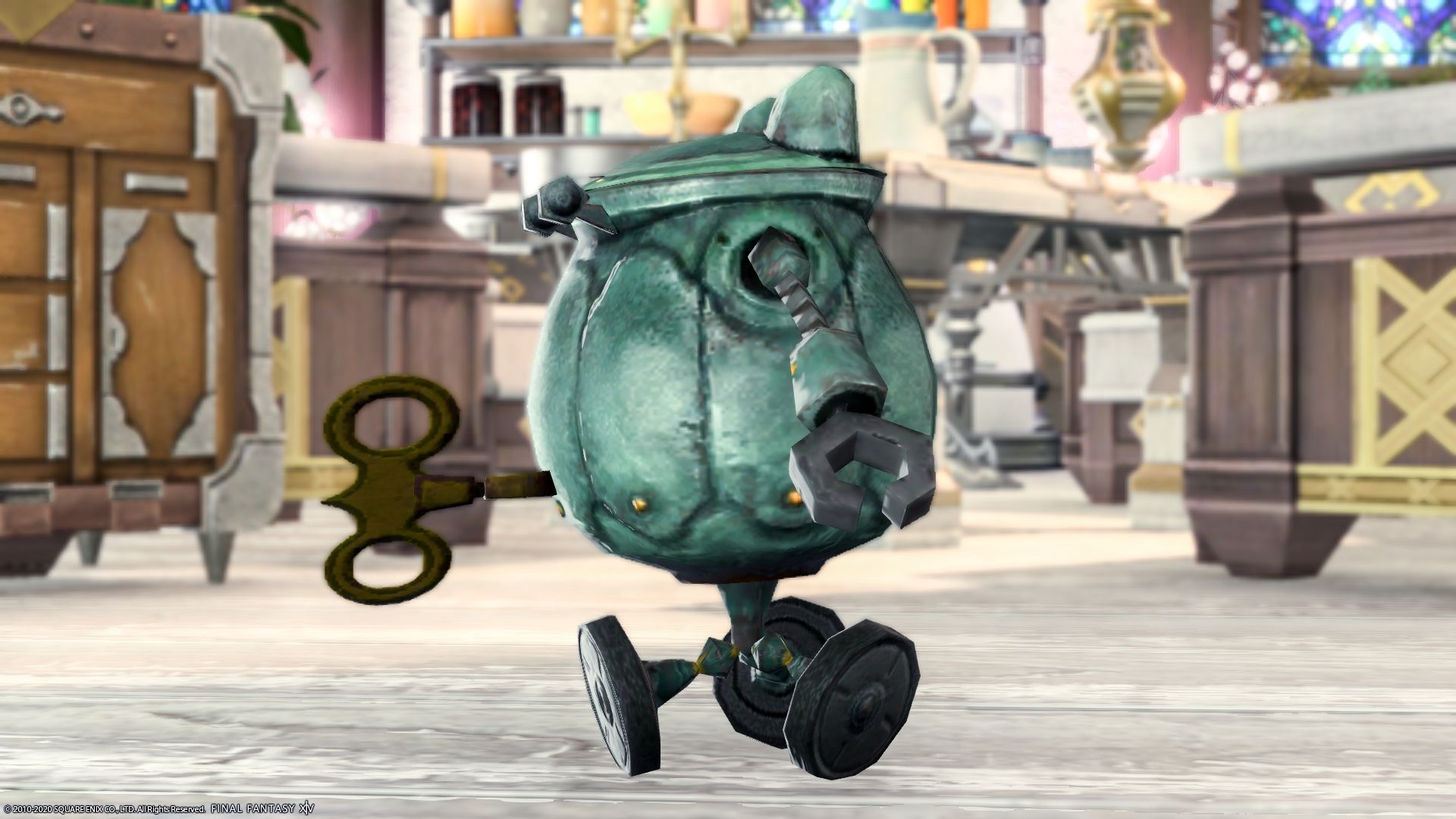 After a while, it shows the contents, but this is the power source mineral. lol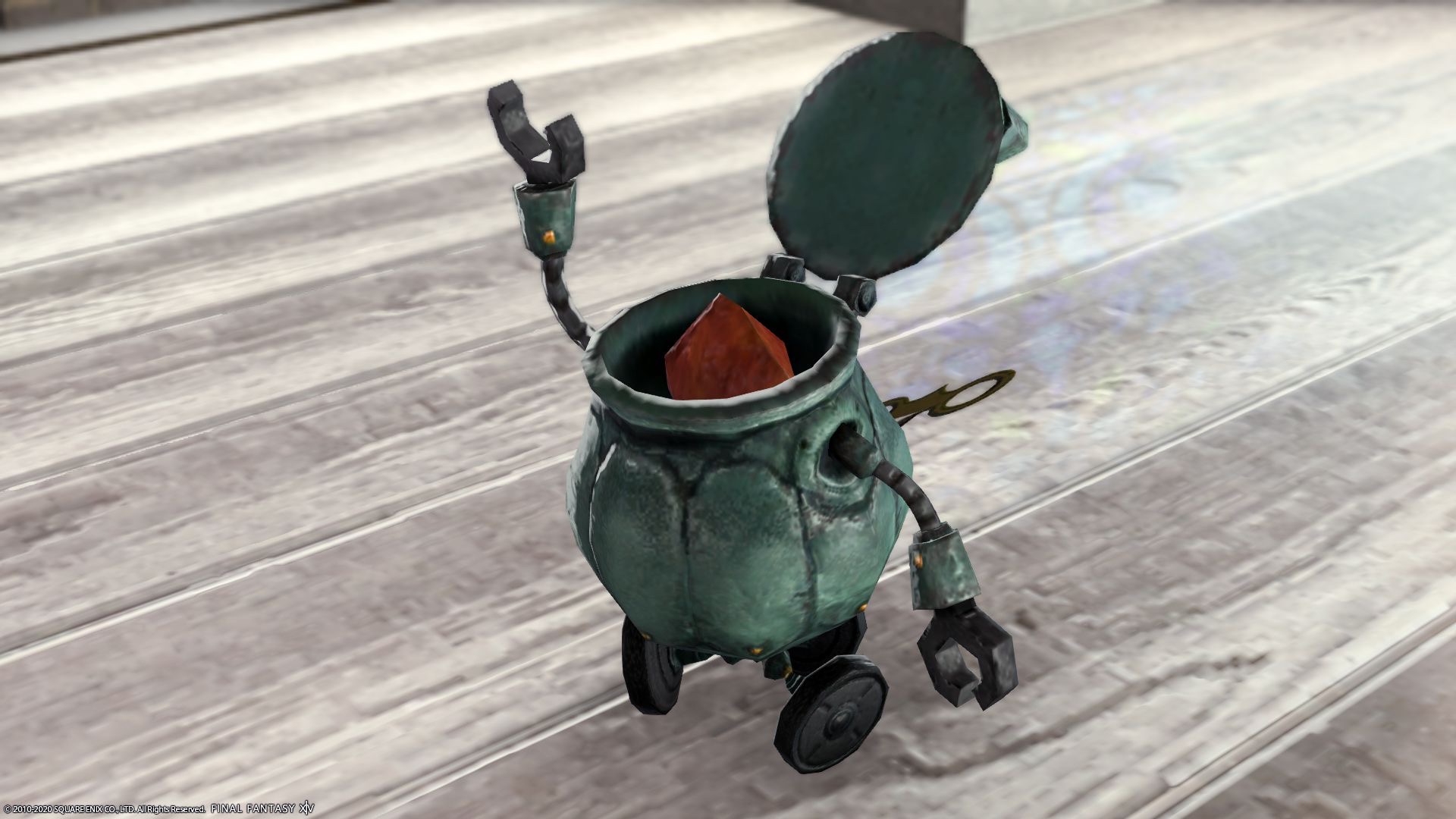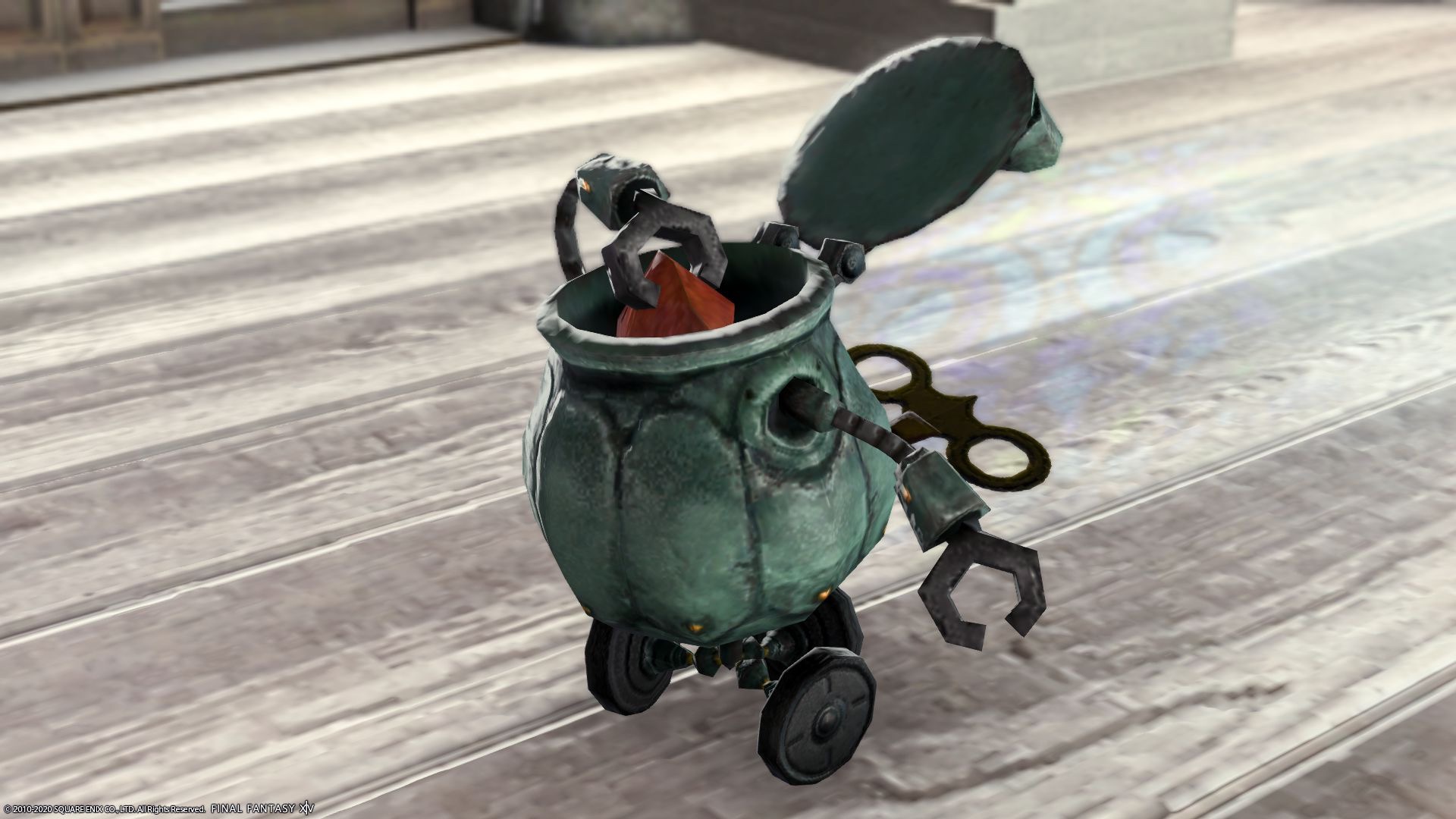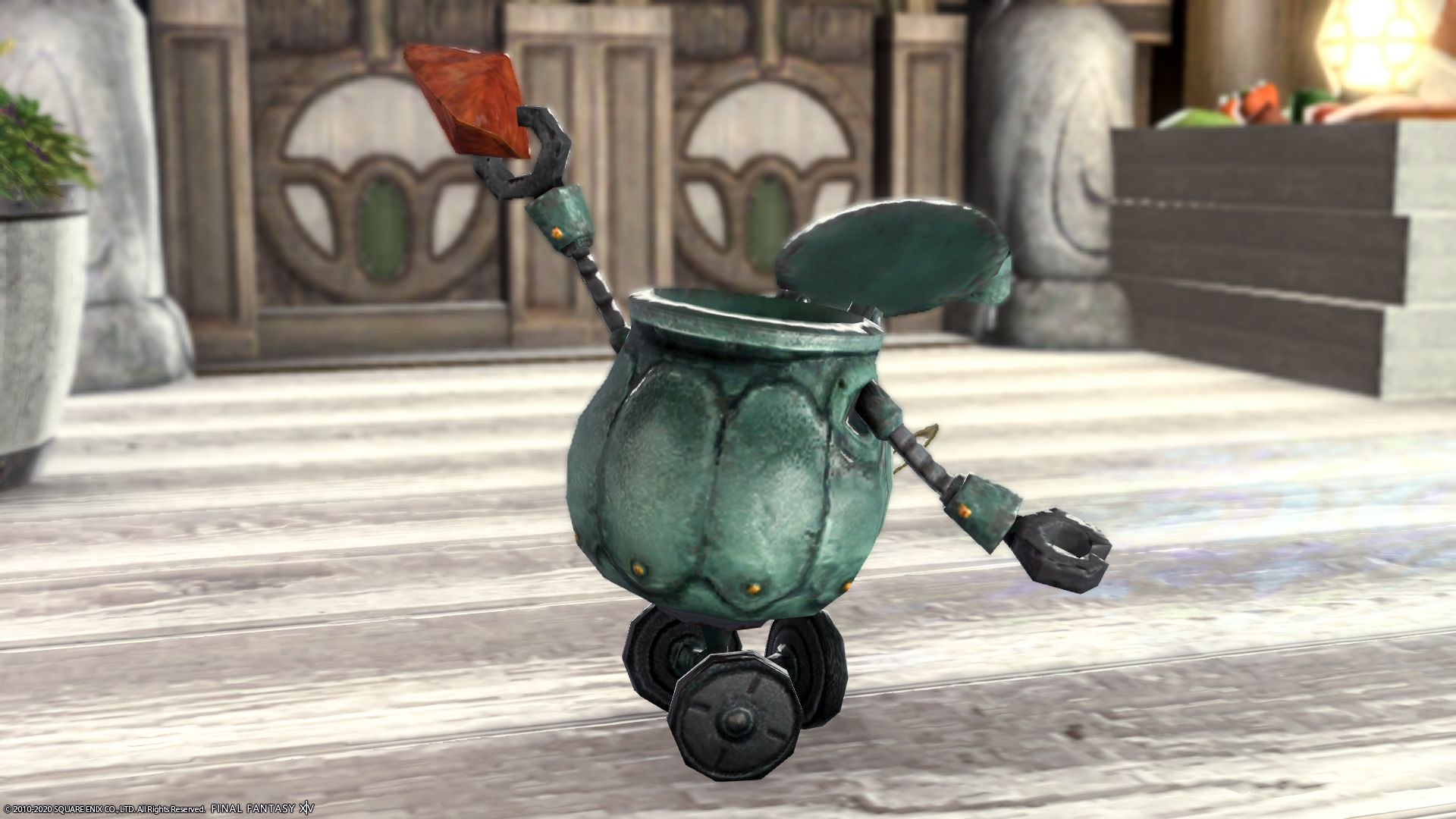 This is also a tough rare F.A.T.E. You have to collect the "Formidable Cog" that you can get after clearing "A Finale Most Formidable".
However, unlike the mount, the minion only needs to collect 6 "Formidable Cog", so if you go well, you can get it all in one go. (Perhaps···)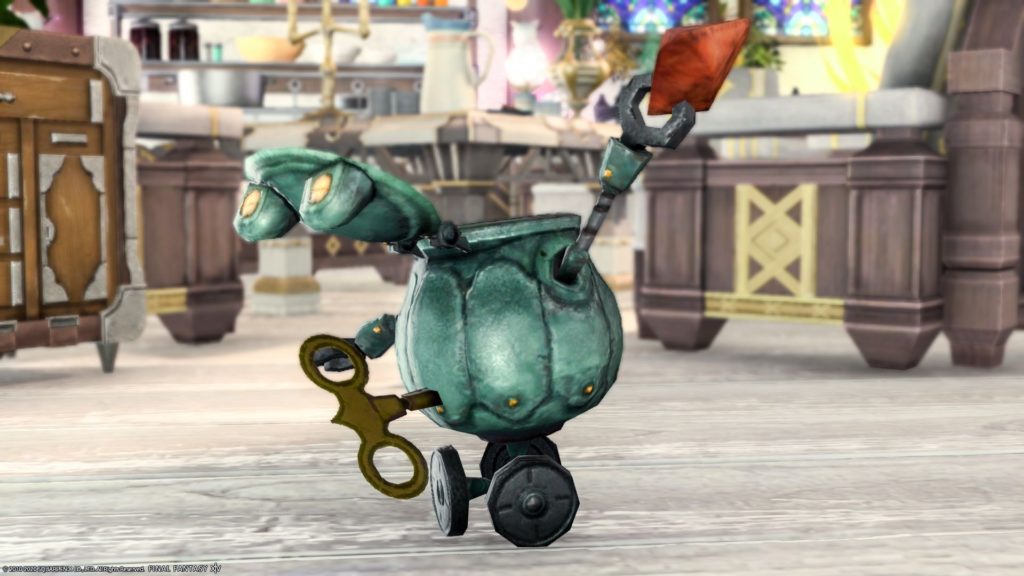 By the way, what does "Ambler" mean? ? ?