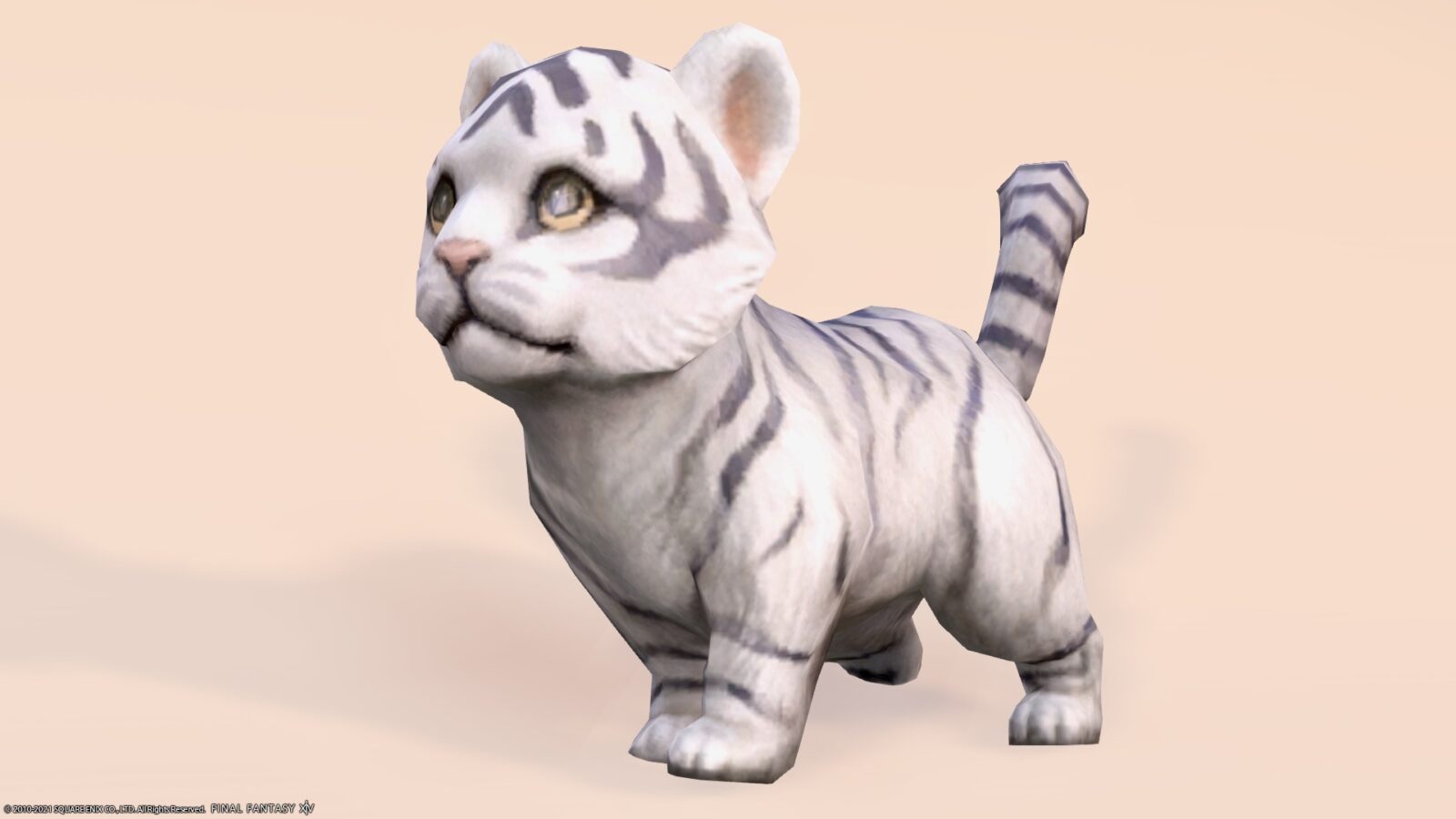 This is a record of The Jade Stoa (Extreme) minion "Byakko Cub".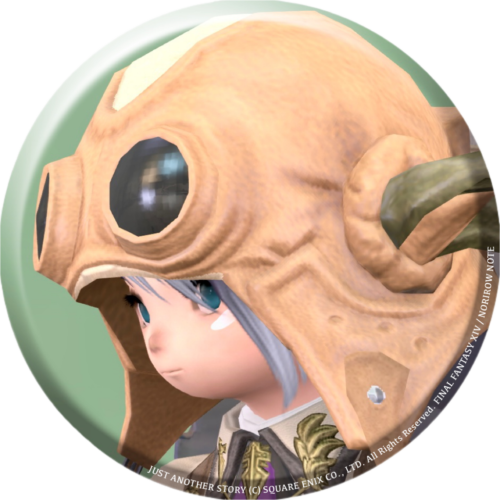 norirow
Wow, it's a very cute baby tiger!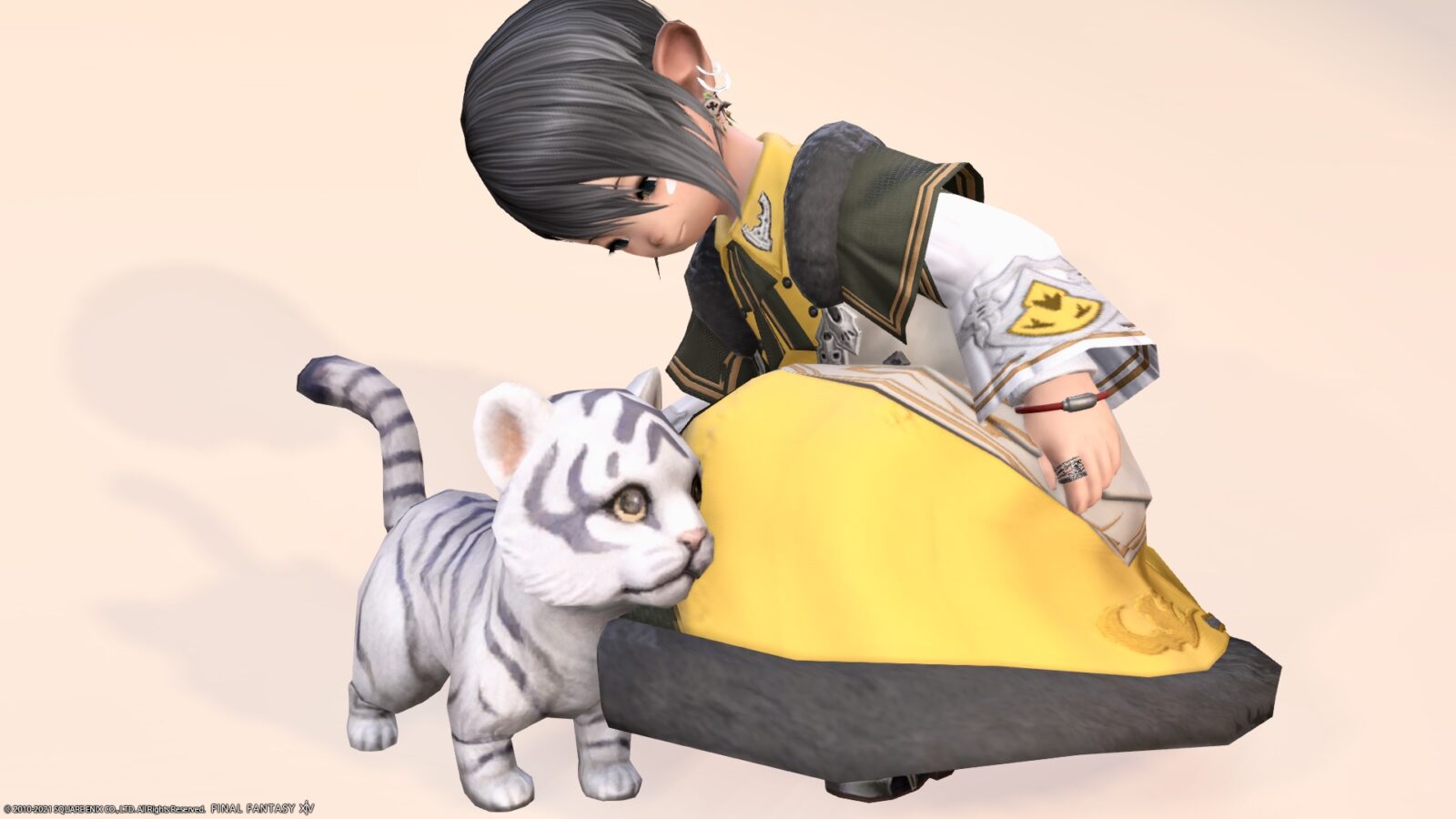 Certainly this child has a cute face.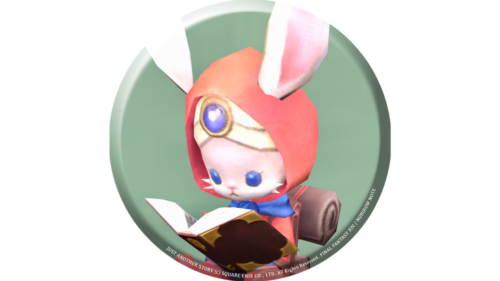 namingway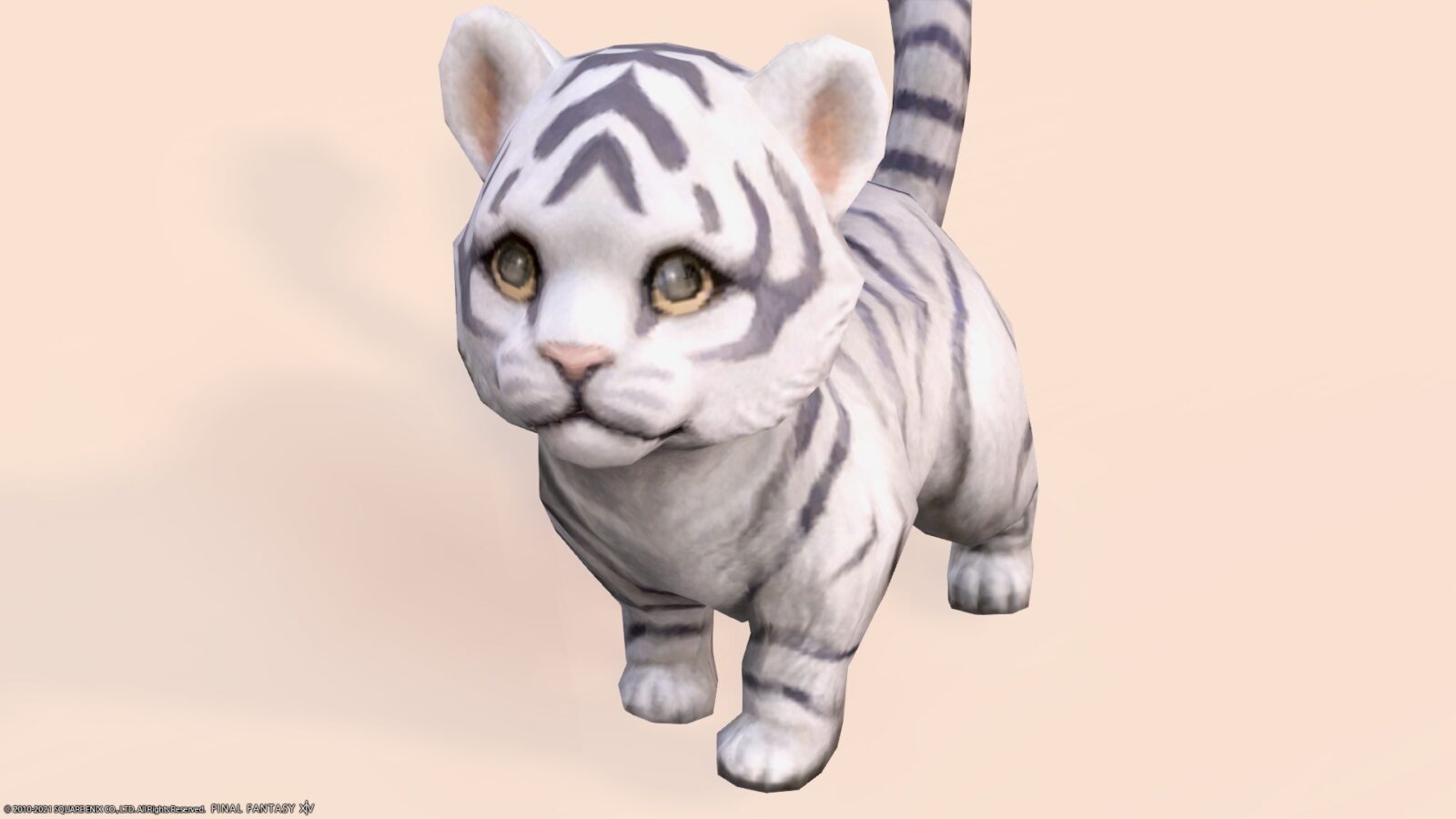 There is a blue striped pattern on the white fluffy coat. It is a baby tiger that has a similar pattern to "Auspicious Kamuy".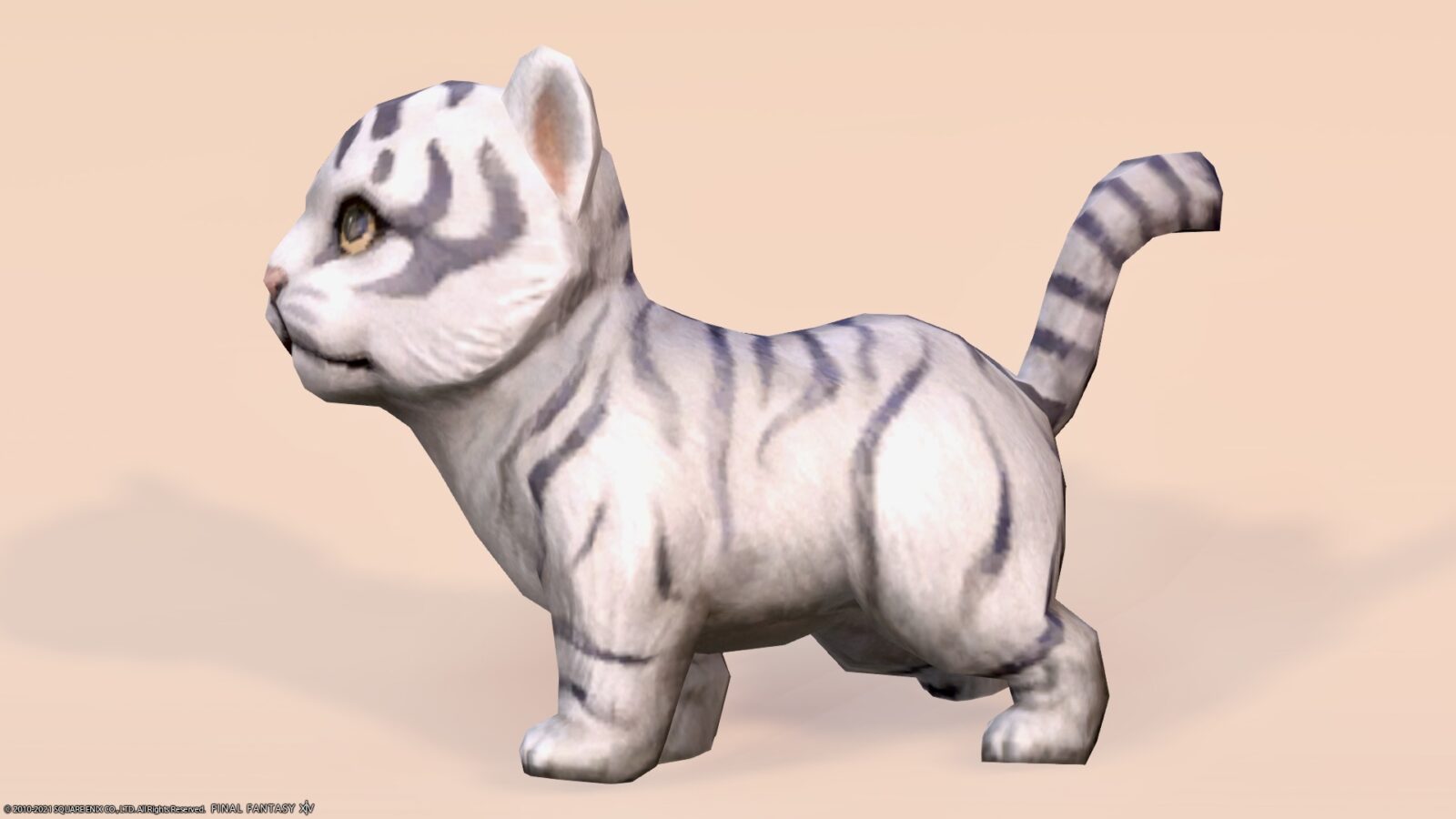 ▼ Auspicious Kamuy
The tail is swaying and cute.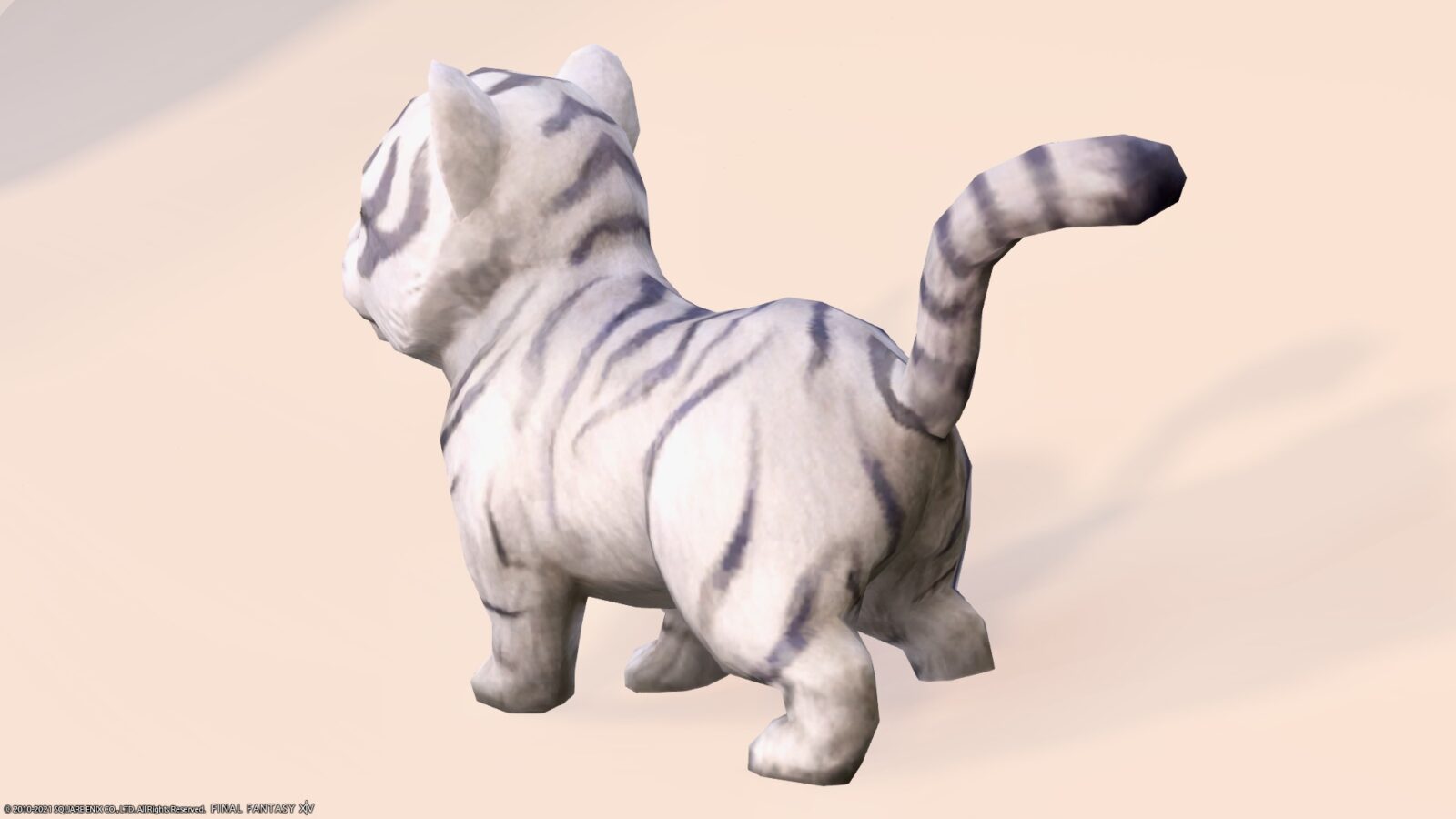 From time to time she wipes her face and rolls around.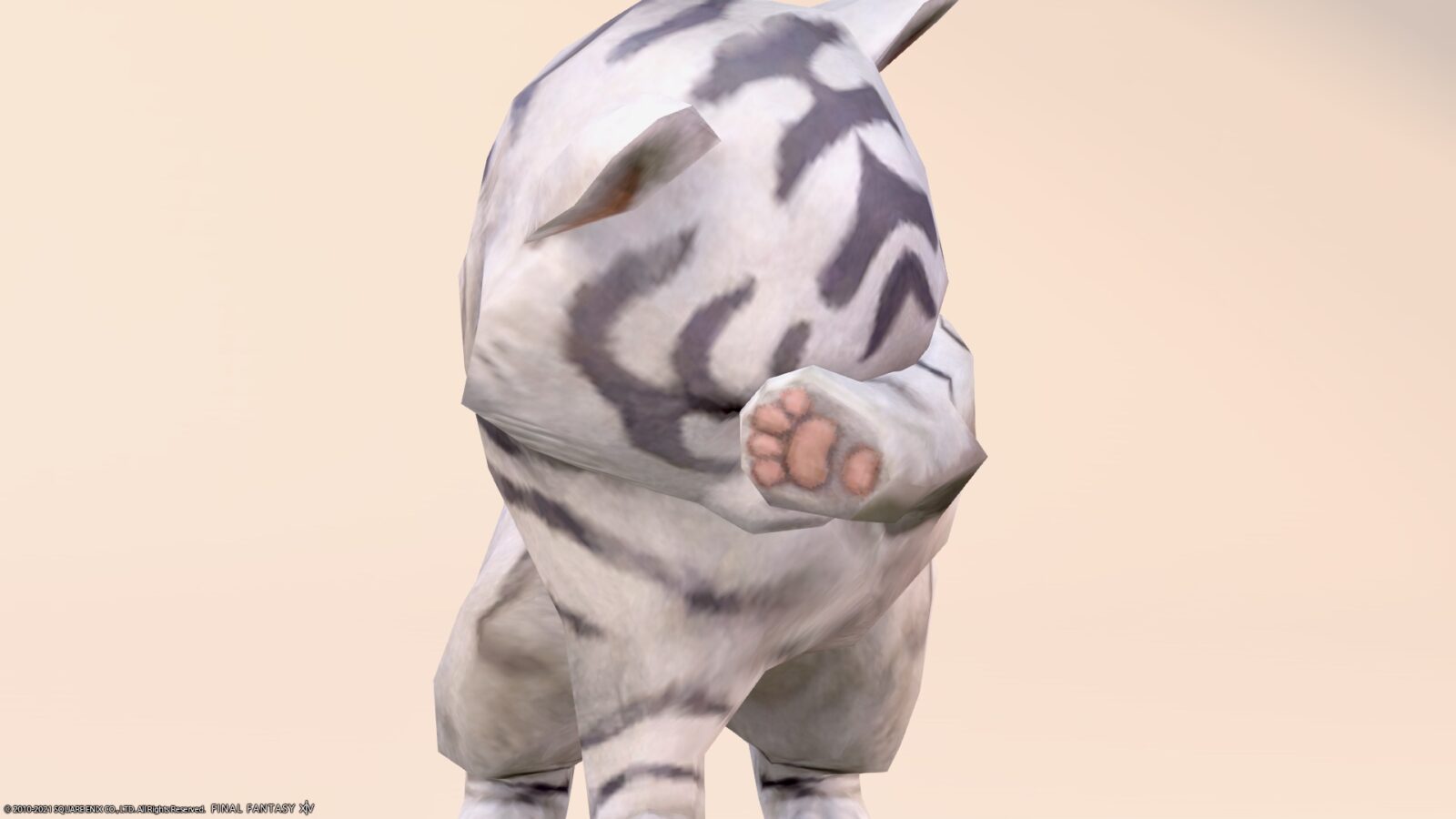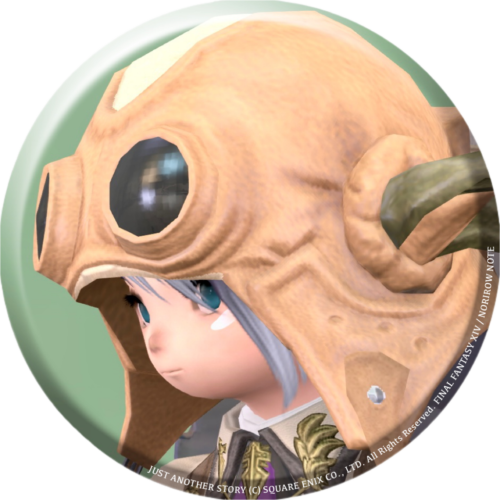 norirow
This movement is super cute ♪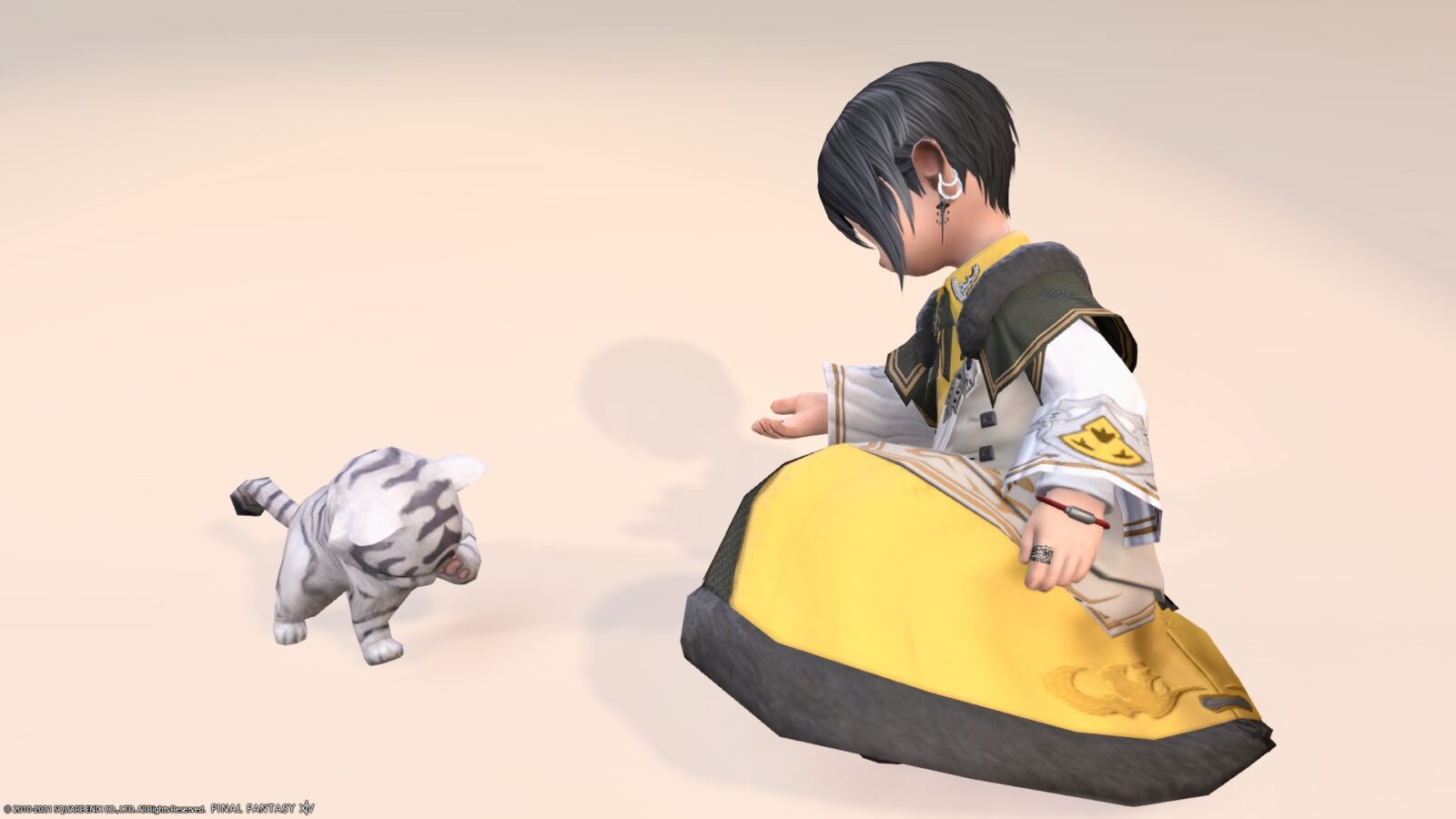 I don't think the photos alone will convey the movement, so please check it out in the video below!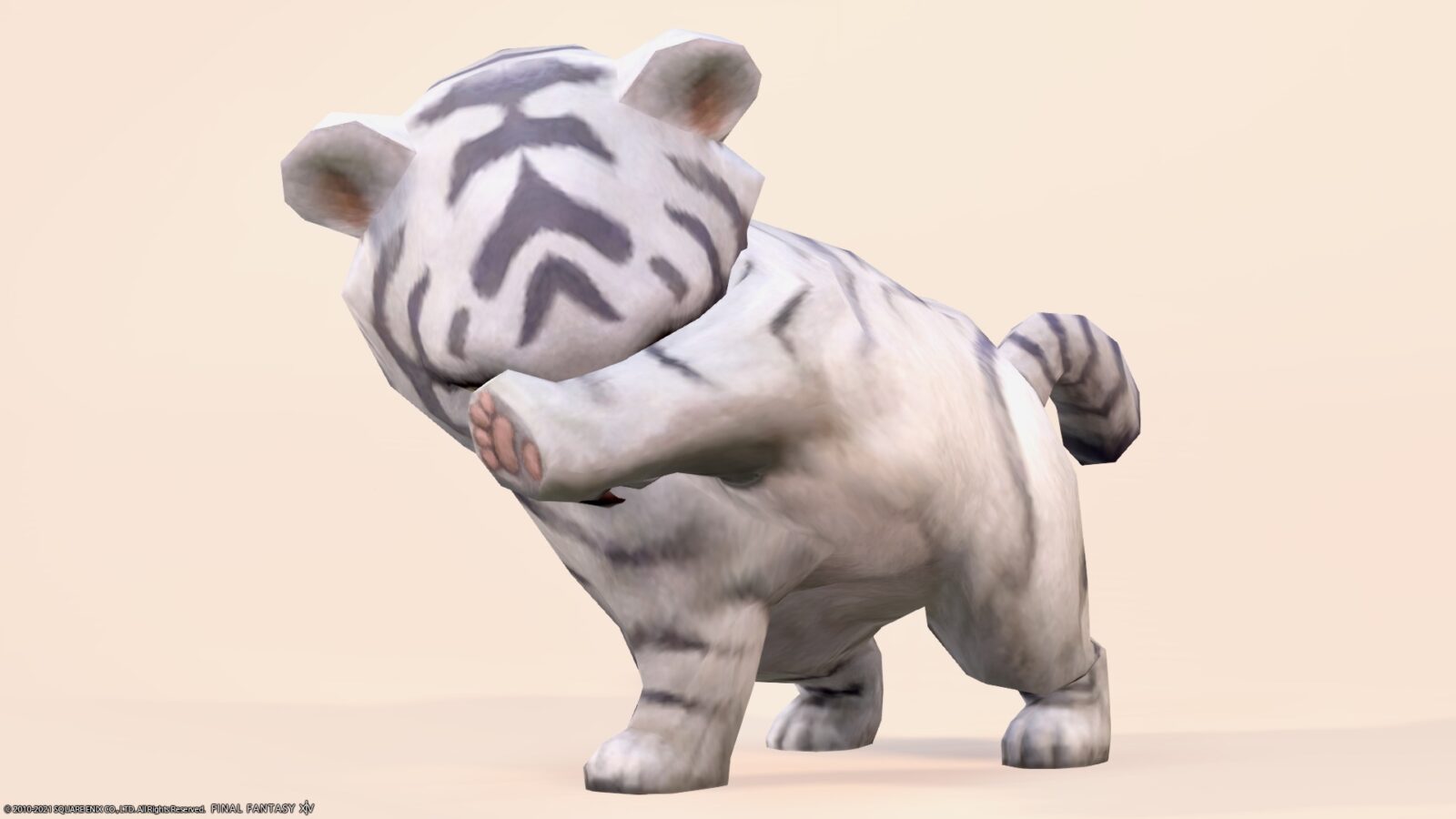 In addition, this "Byakko Cub" is a minion that can be crafted using the materials available in The Jade Stoa (Extreme).
While not the actual progeny of the thousand-year-old auspice lord, this eponymous recreation (in newborn form) is sought after by Hingans hoping to see their luck turn for the better.

From the official minion commentary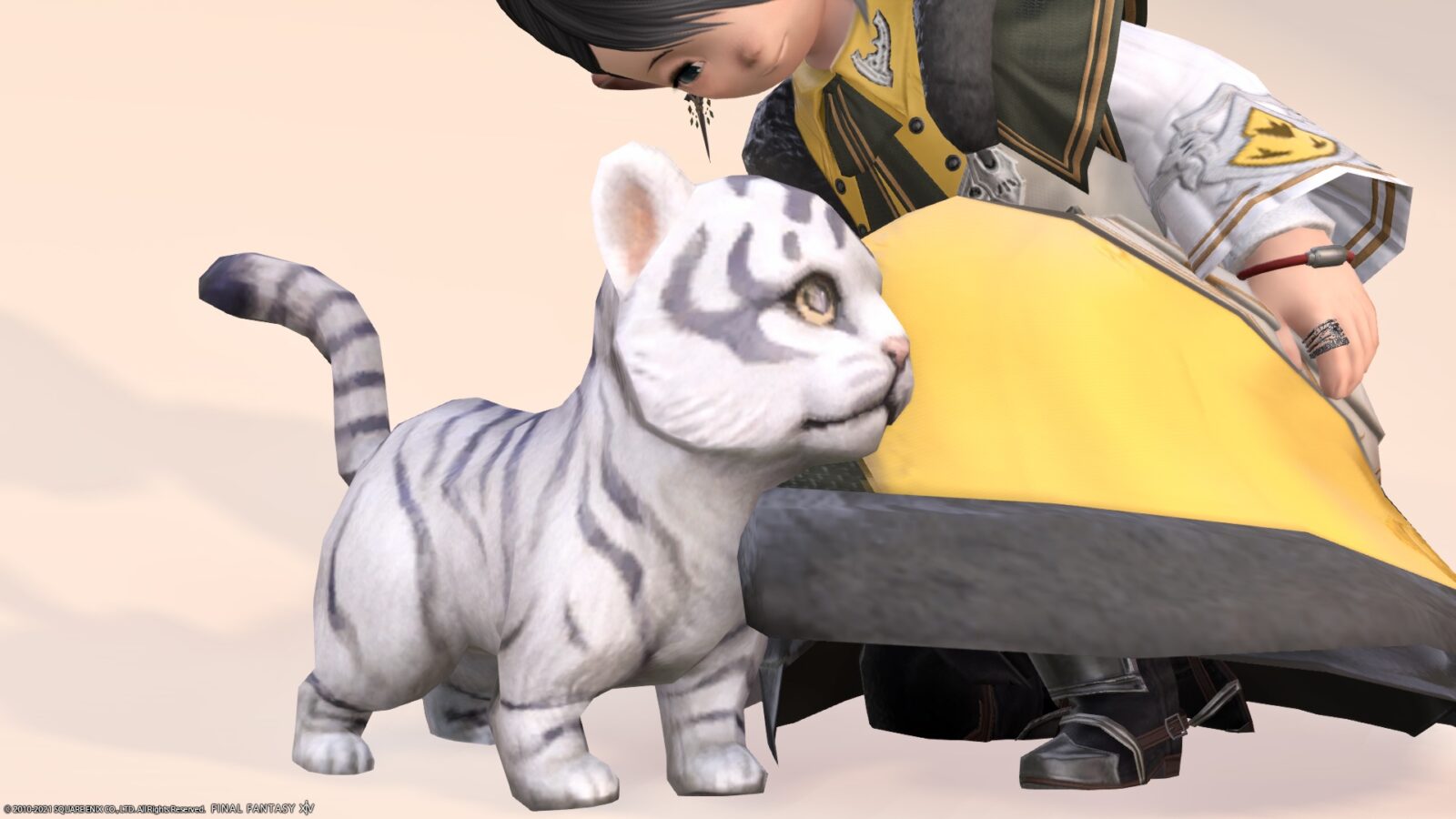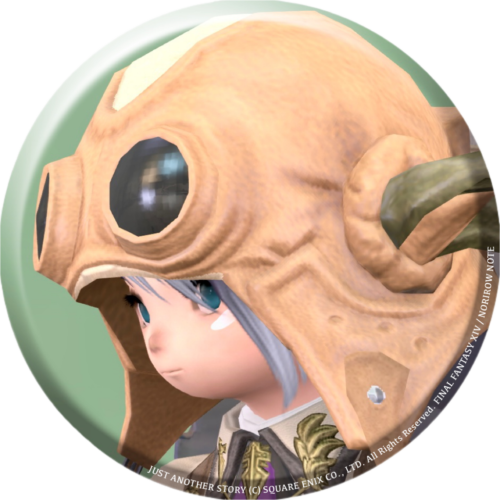 norirow
I'm glad that such a cute girl becomes a friend ♪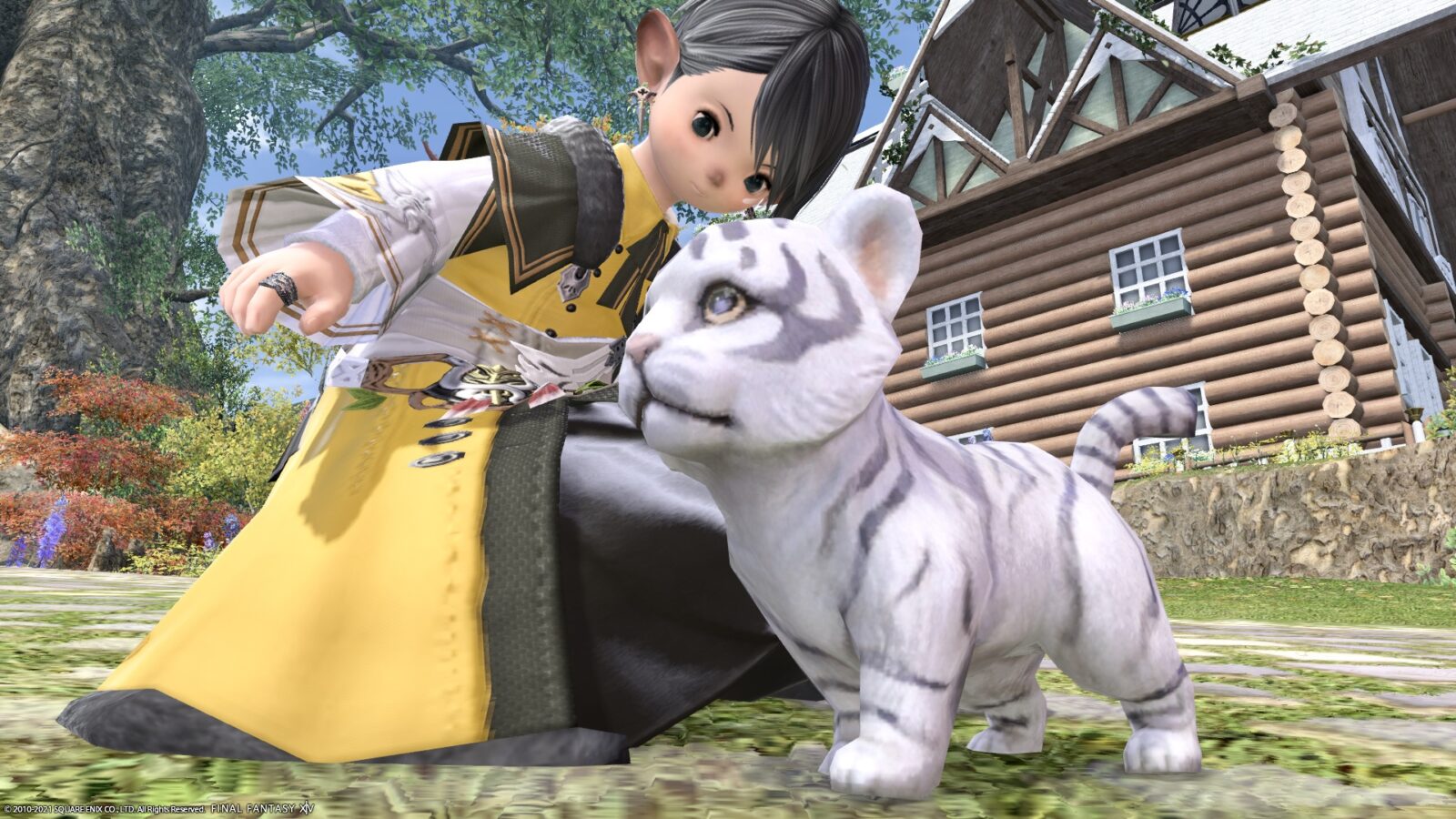 But why did you suddenly bring the baby tiger again?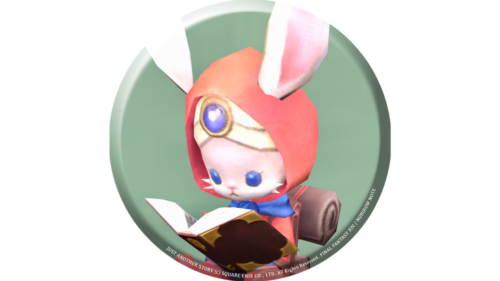 namingway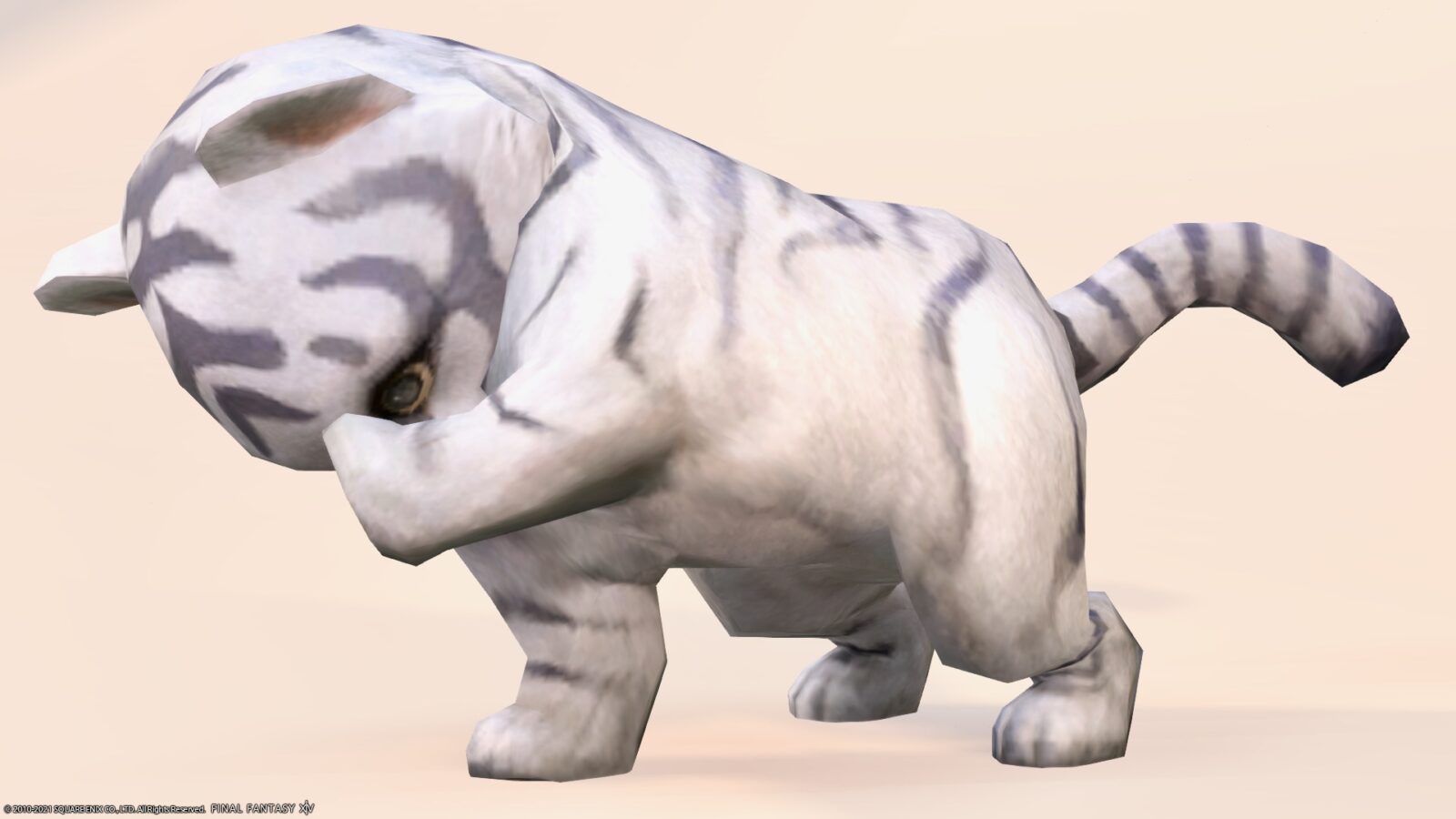 After all, it was as I imagined …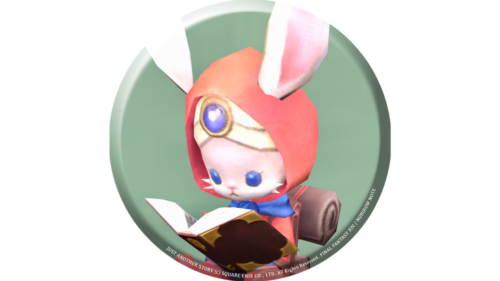 namingway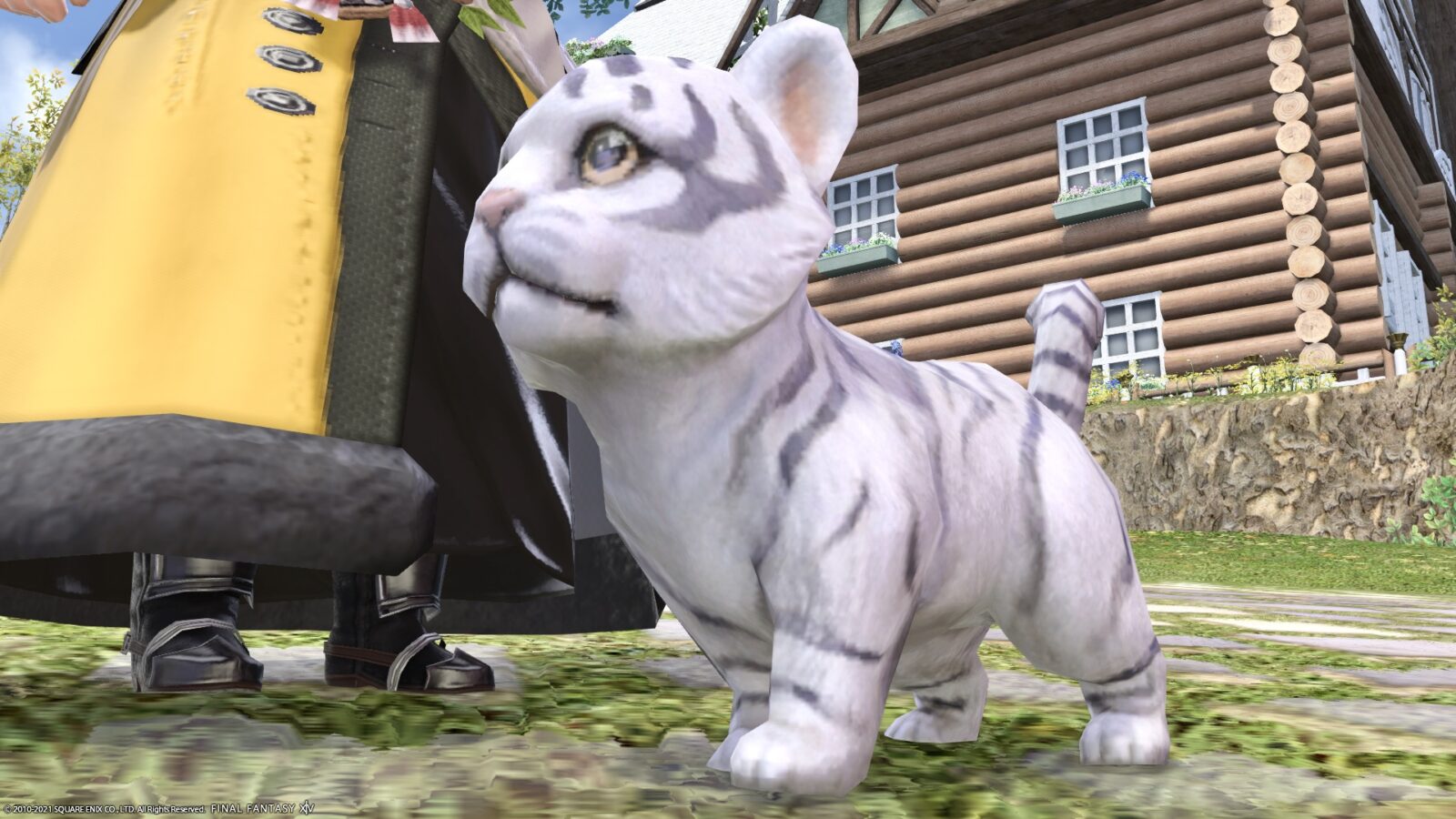 So, it was a record of The Jade Stoa (Extreme) minion "Byakko Cub".
▼ Please check the movement in the video!
Related records