This is a record of the minion "Felicitous Fuzzball" who will join you at The island sanctuary.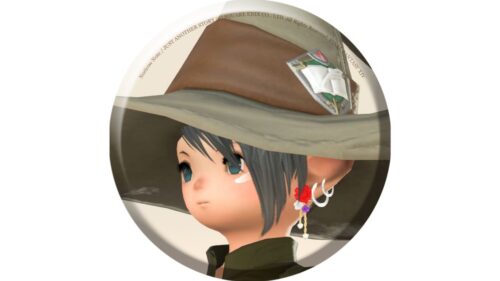 norirow
Wow, a very cute minion has joined us!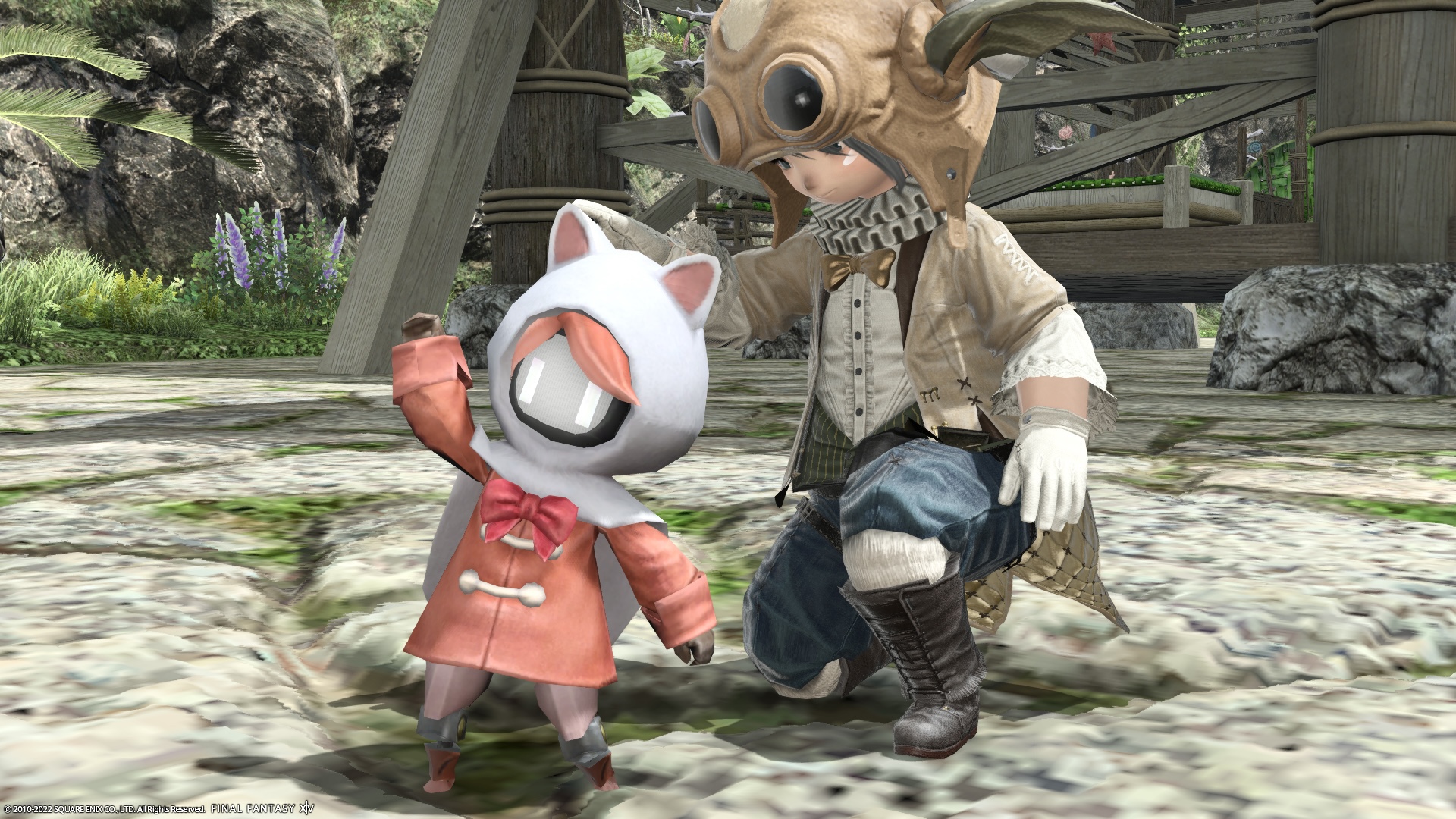 It's a minion that just got smaller.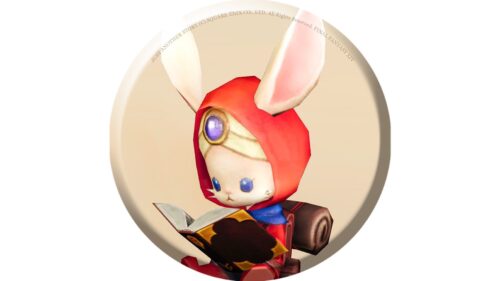 namingway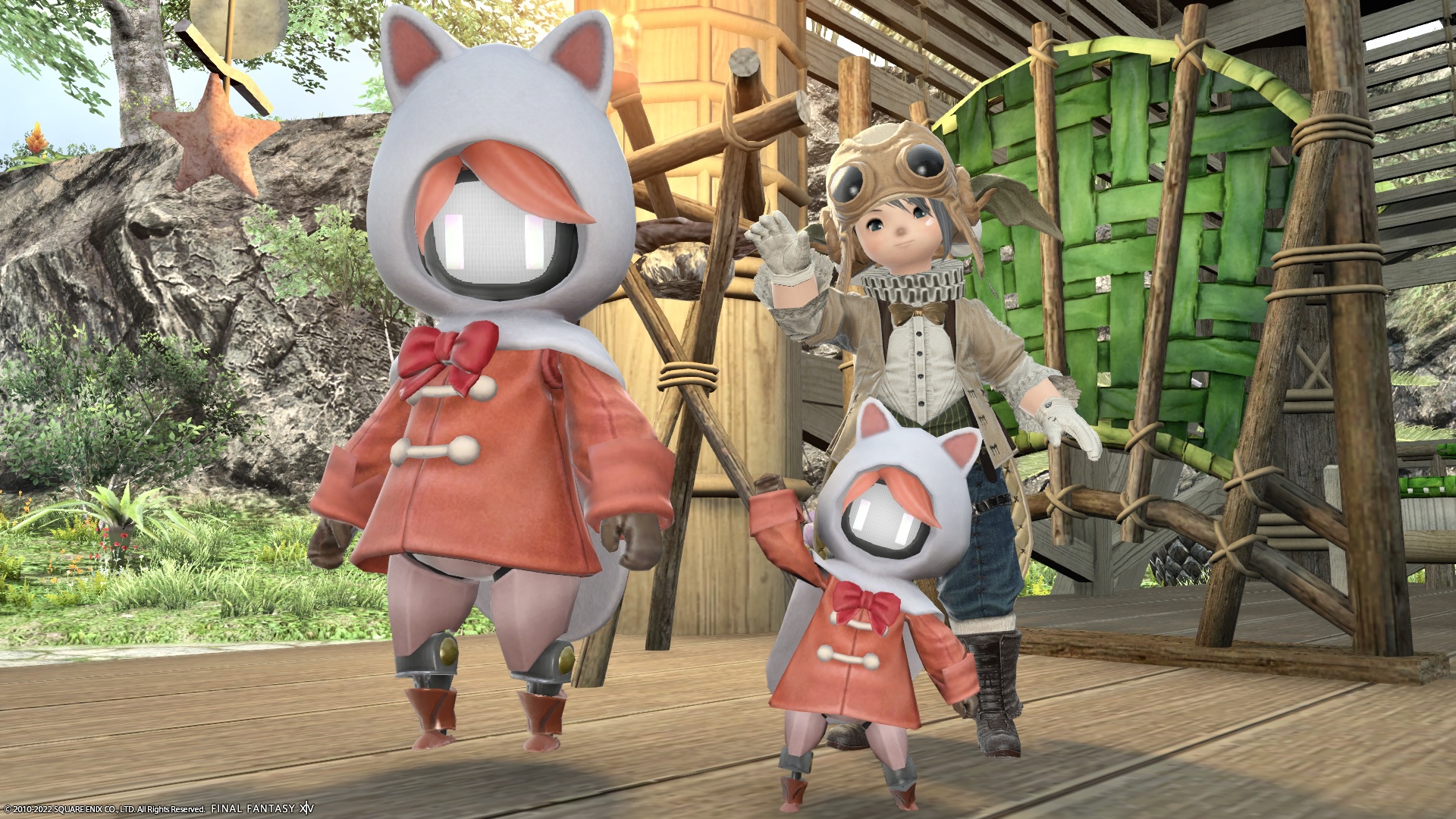 A cat-shaped robot wearing a lovely cat-eared hood.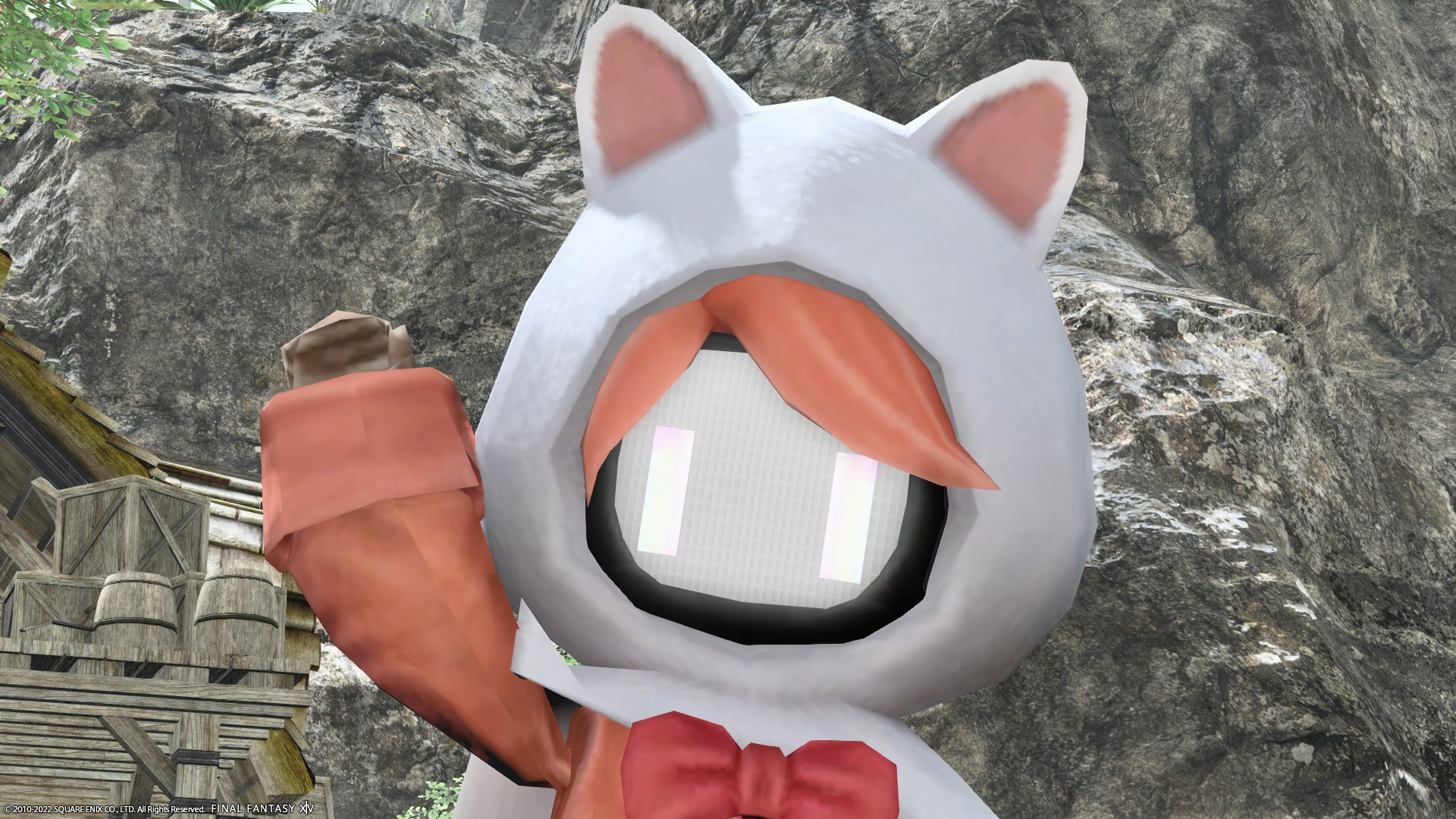 The clothes are cute and the ribbon is also fashionable.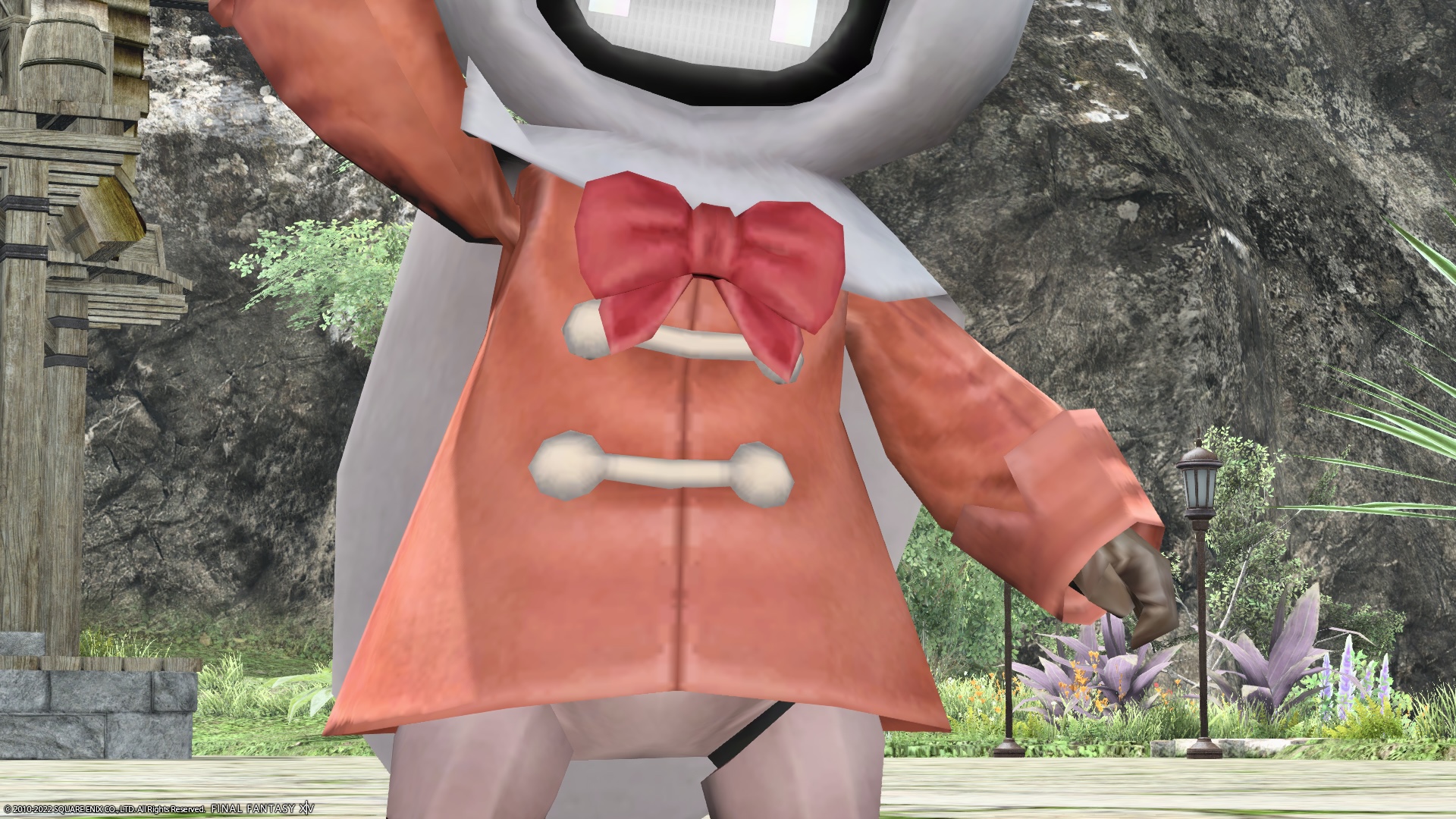 The feet have robot-like joints.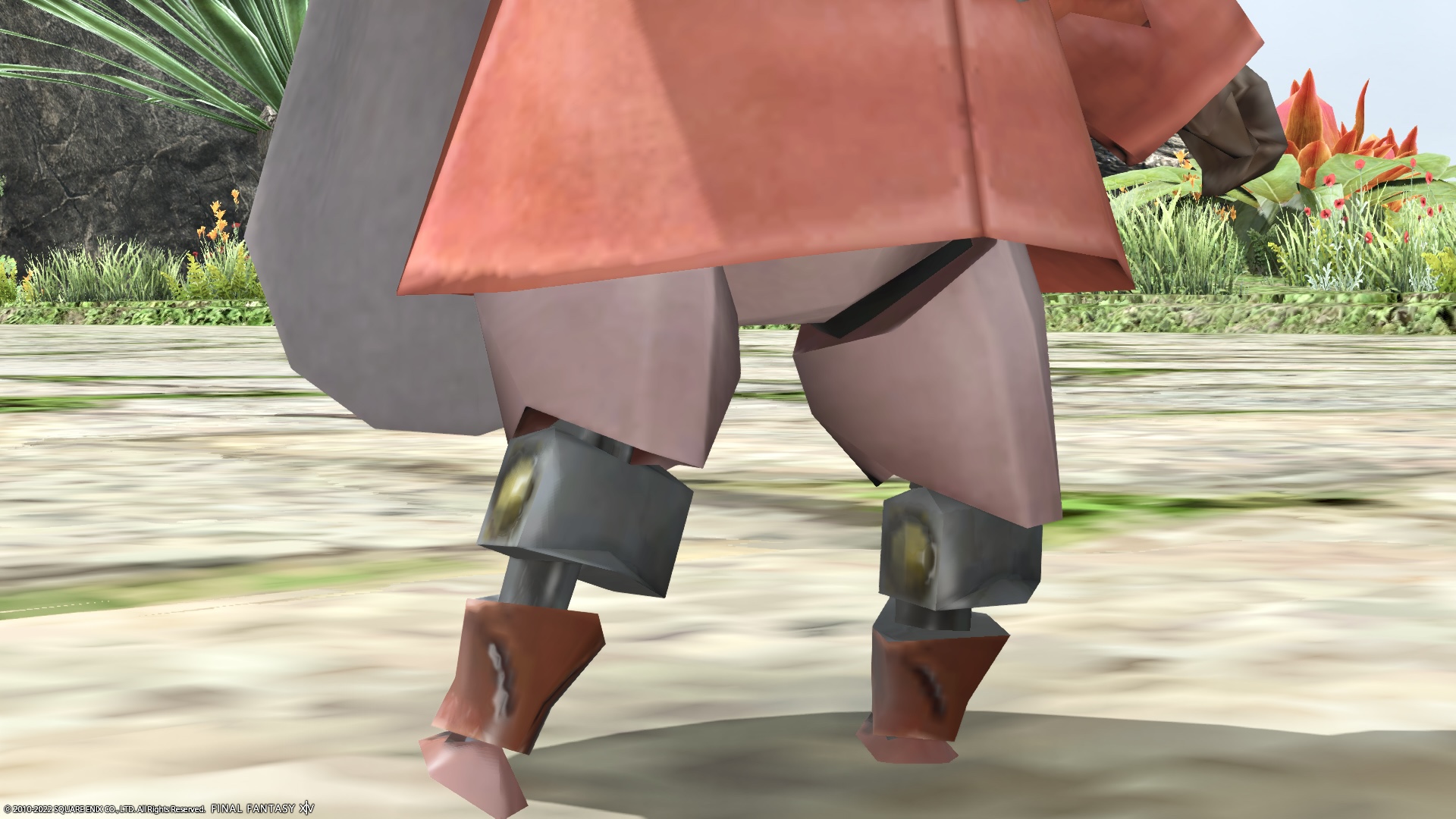 Sometimes it raises its hand and responds.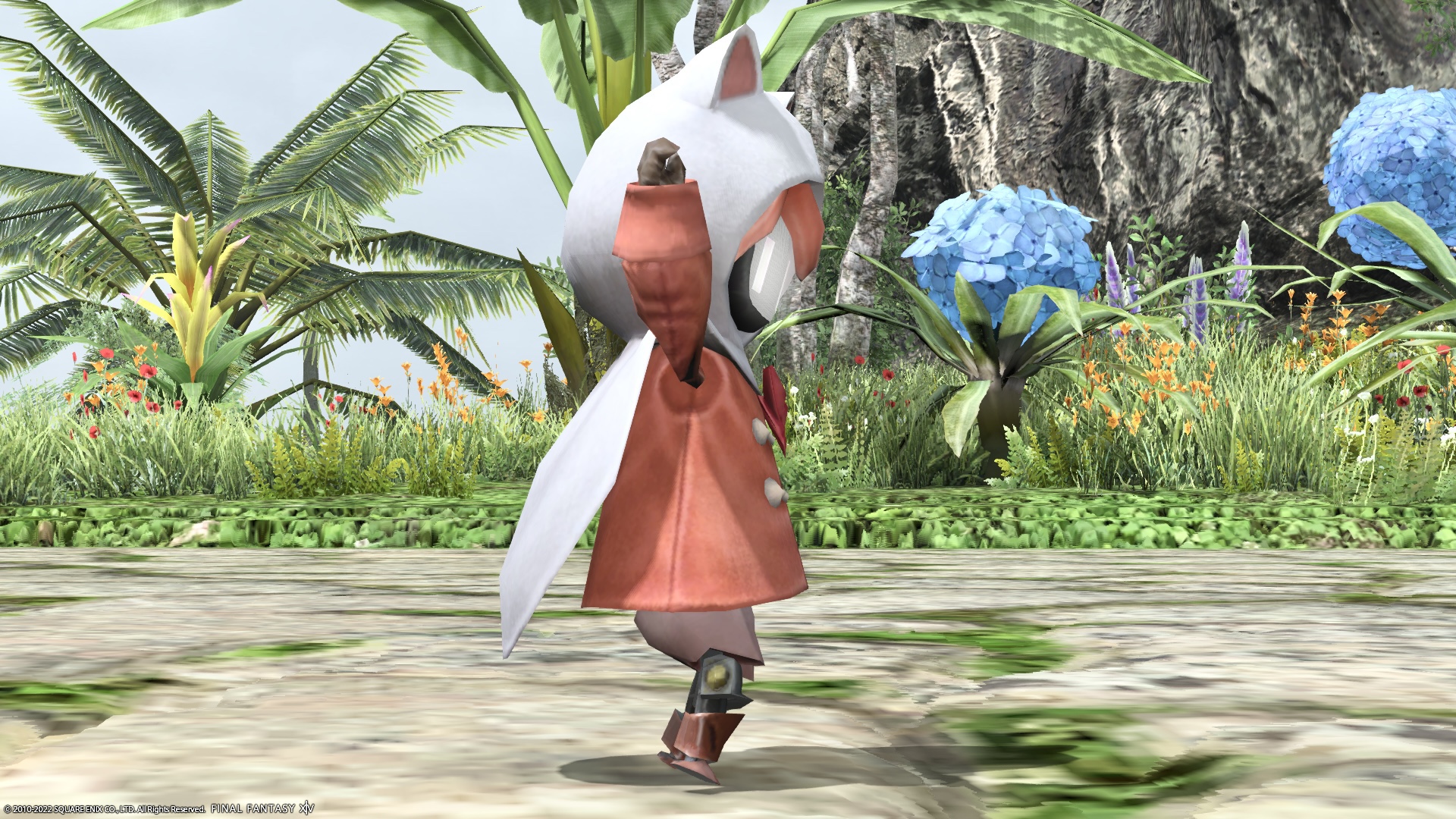 The big cloak is also a cute point.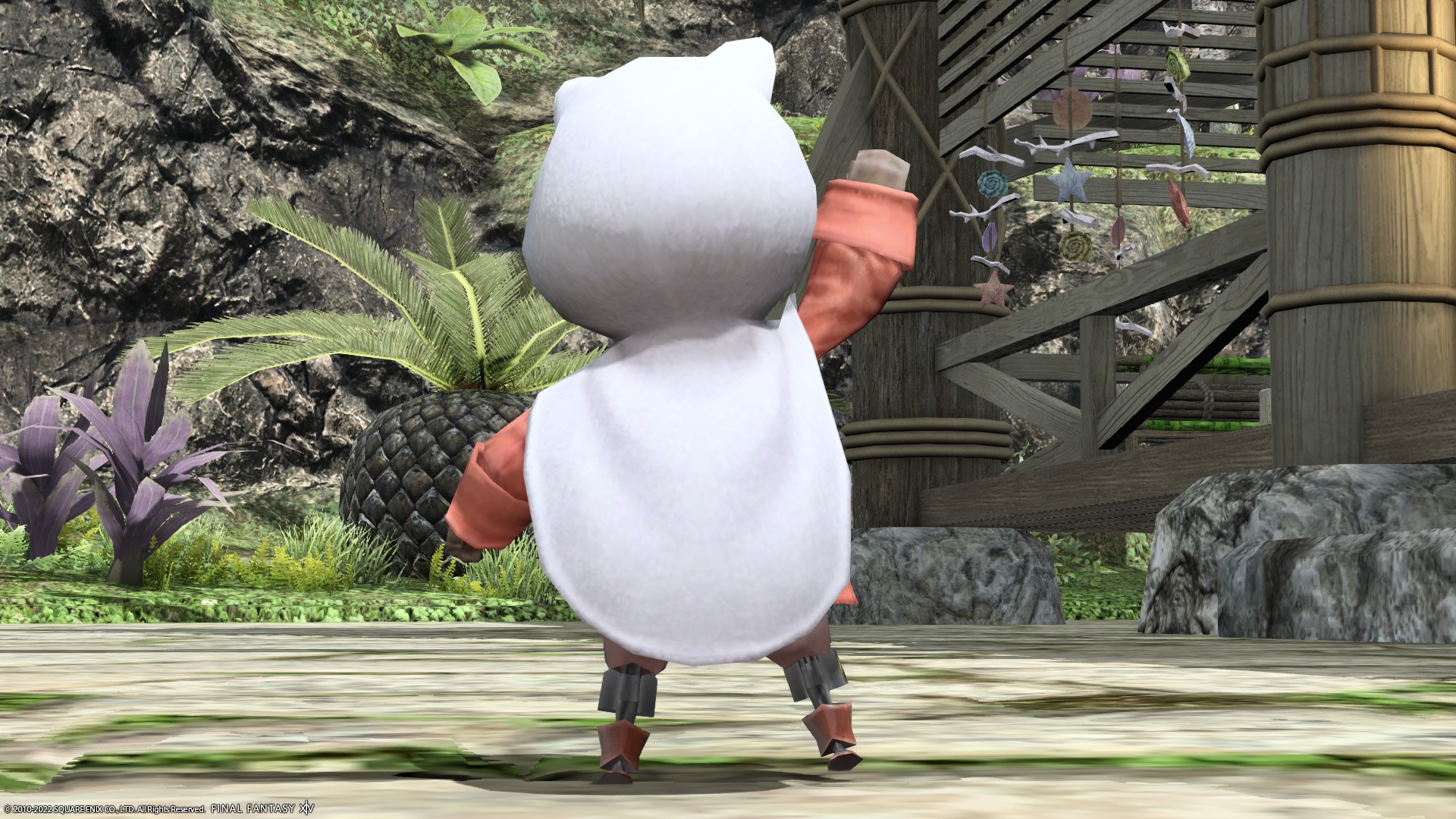 When you compare the height with a real automata, it looks like this.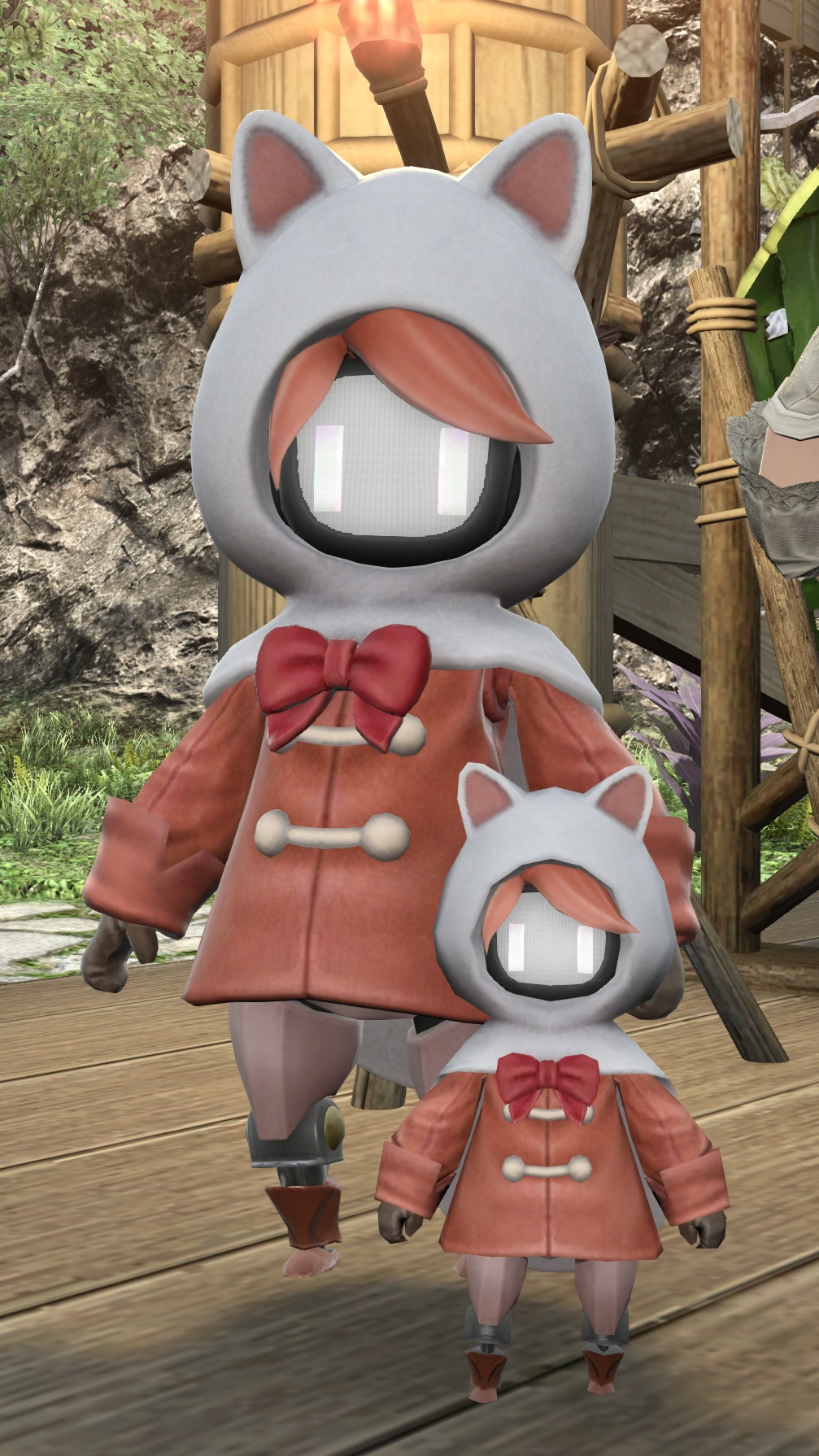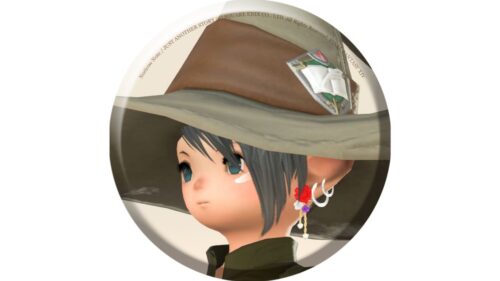 norirow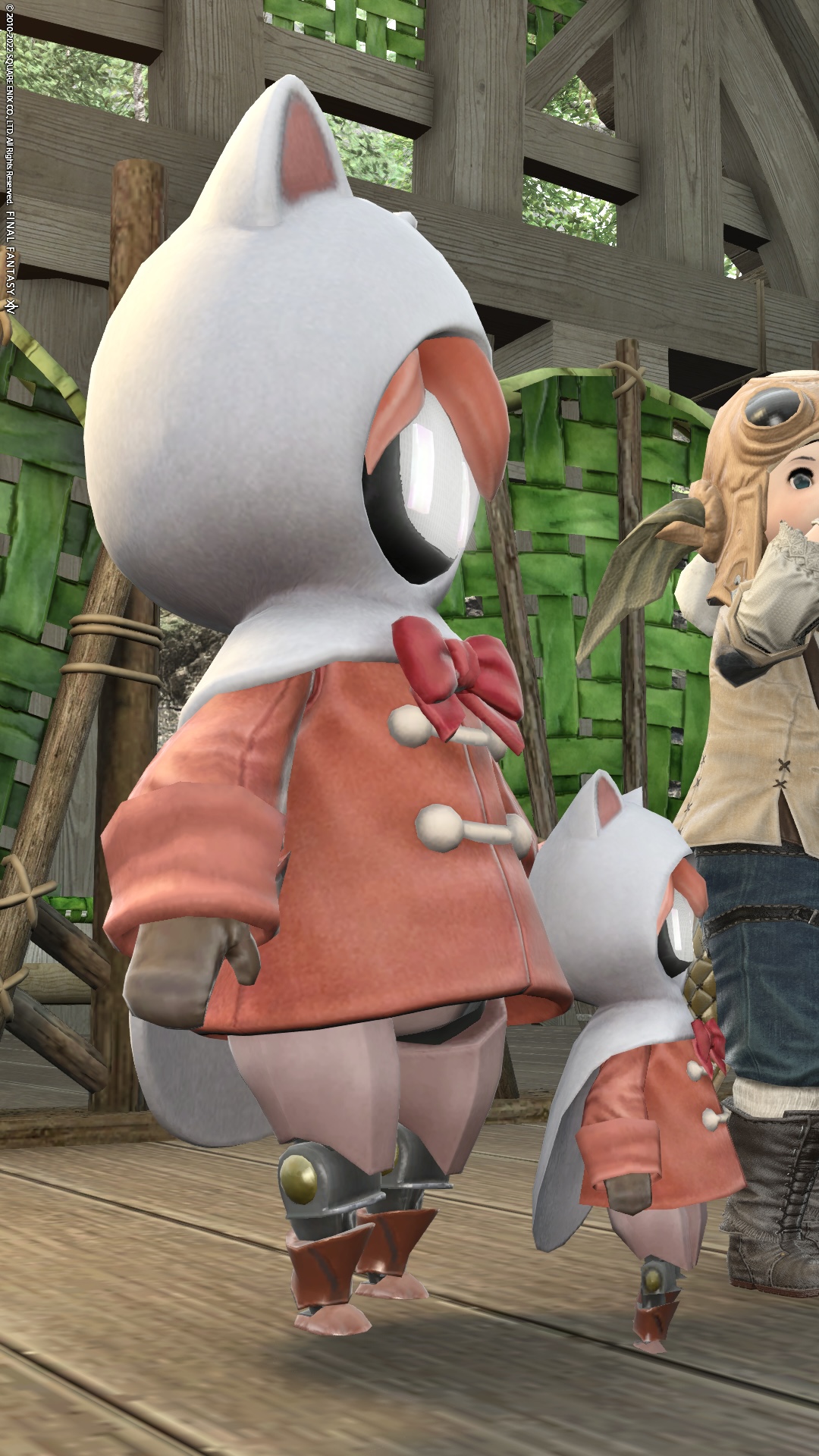 By the way, it seems to be slacker.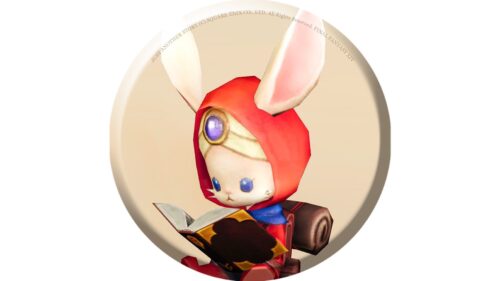 namingway
The latest model in Sharlayan automata, developed for island sanctuary labor. According to the research, one out of every five worker ants doesn't actually work, and thus came about the development of this chore-shirking mammet hooded in fur-lined, feline apathy. After all, statistics don't lie, and someone has to fill the slacker quotient.

From the minion official commentary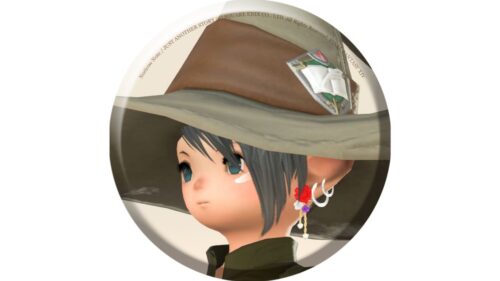 norirow
Eh… Well, it's okay because it's cute… 💦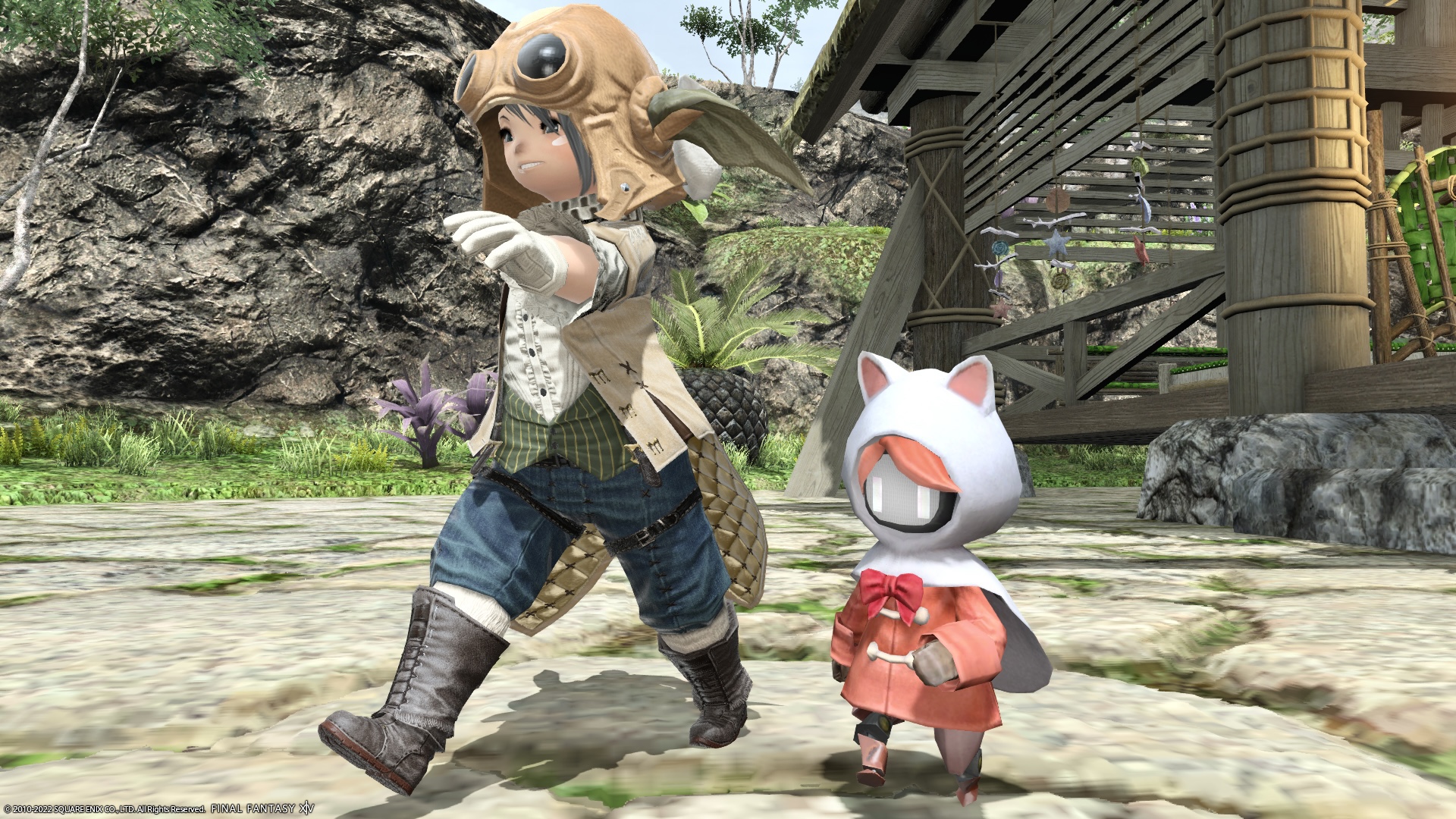 In addition, this "Felicitous Fuzzball" can be obtained in exchange for collecting 4,000 Seafarer's Cowrie at The island sanctuary.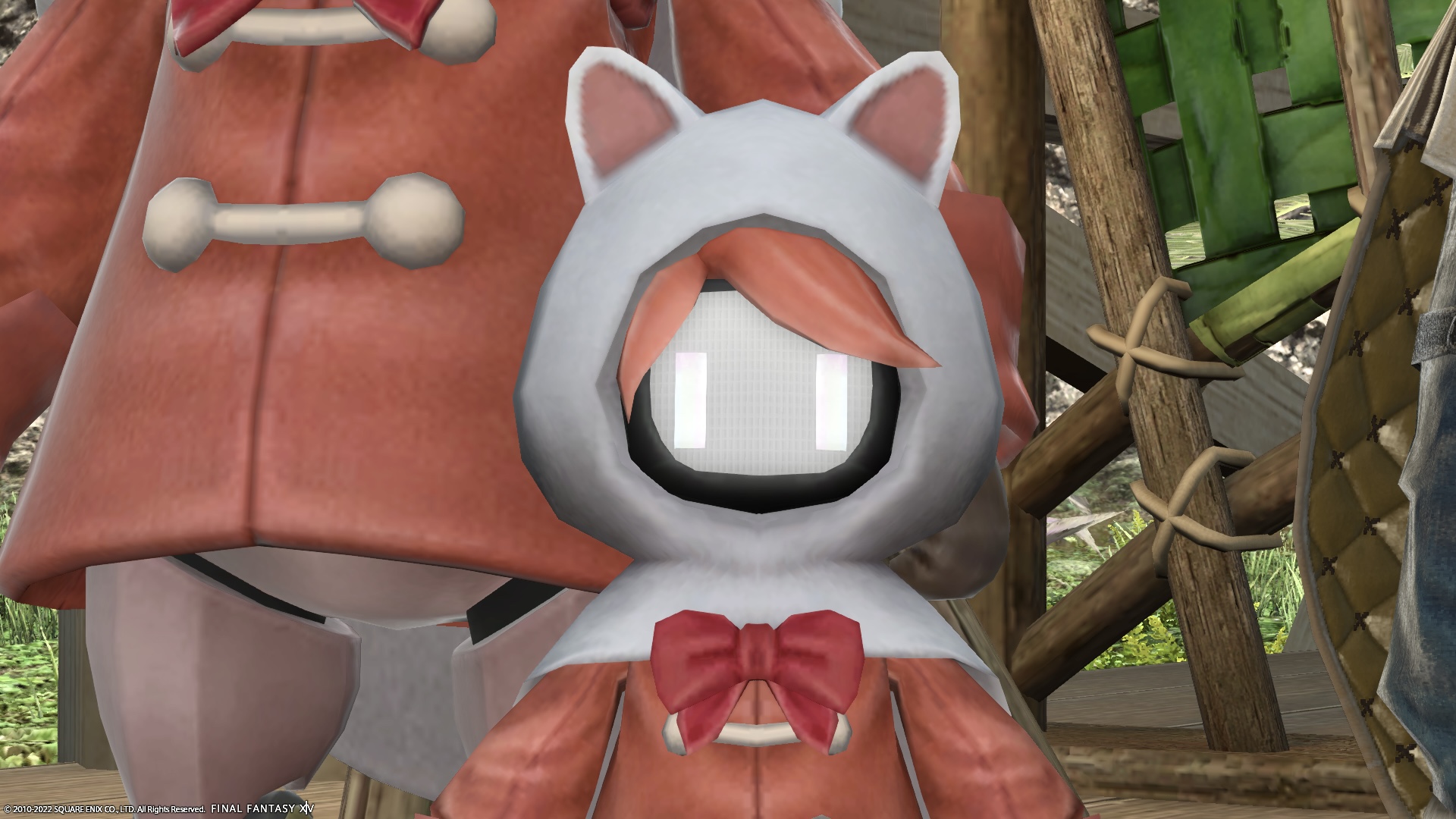 ▼ I recorded the actual movement in the video!
So, that's it for the record of The island sanctuary's automata minion "Felicitous Fuzzball".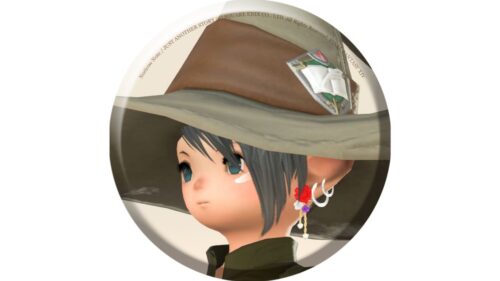 norirow
I'm so happy to have a cute minion as a friend ♪
▼
▼
Related record