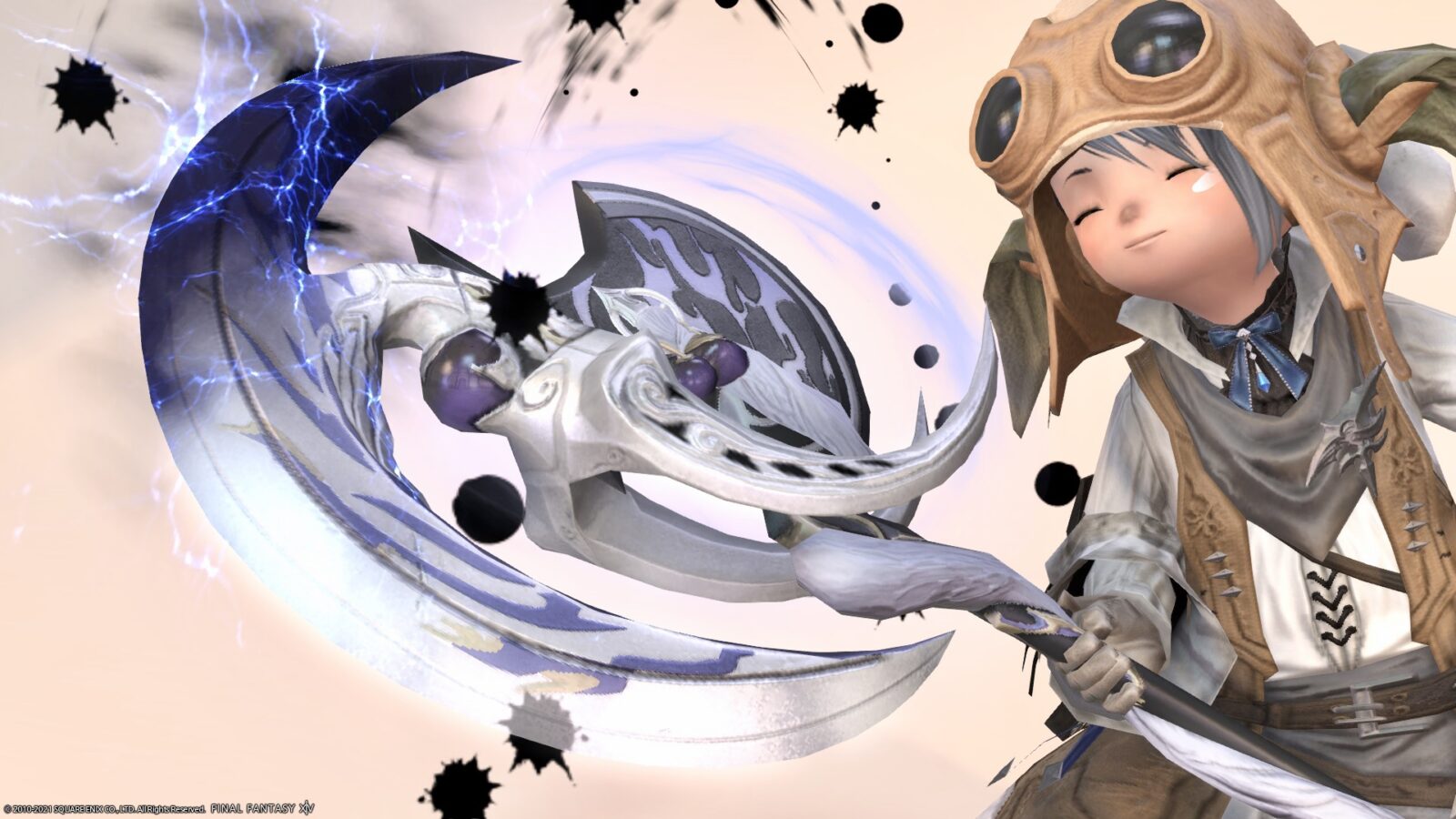 This is a record of the warrior's shining white tiger weapon, "Byakko's Enspirited Greataxe".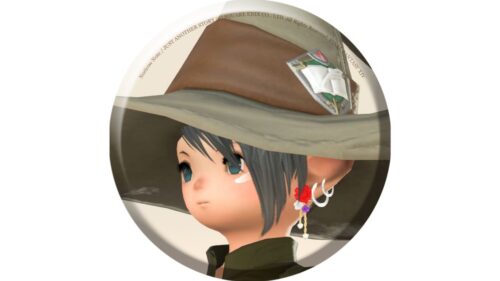 norirow
Oh, I like this axe because it transforms!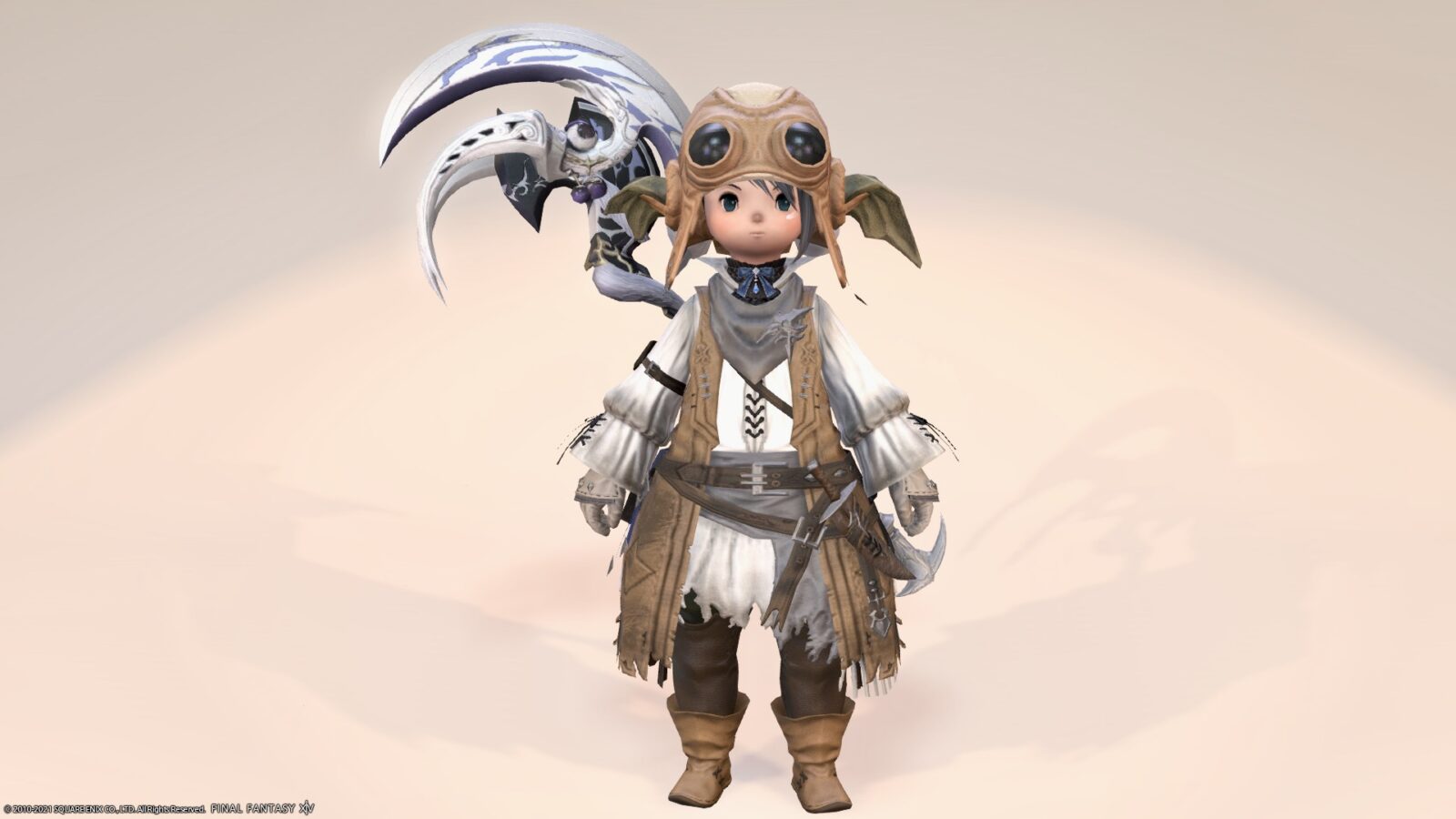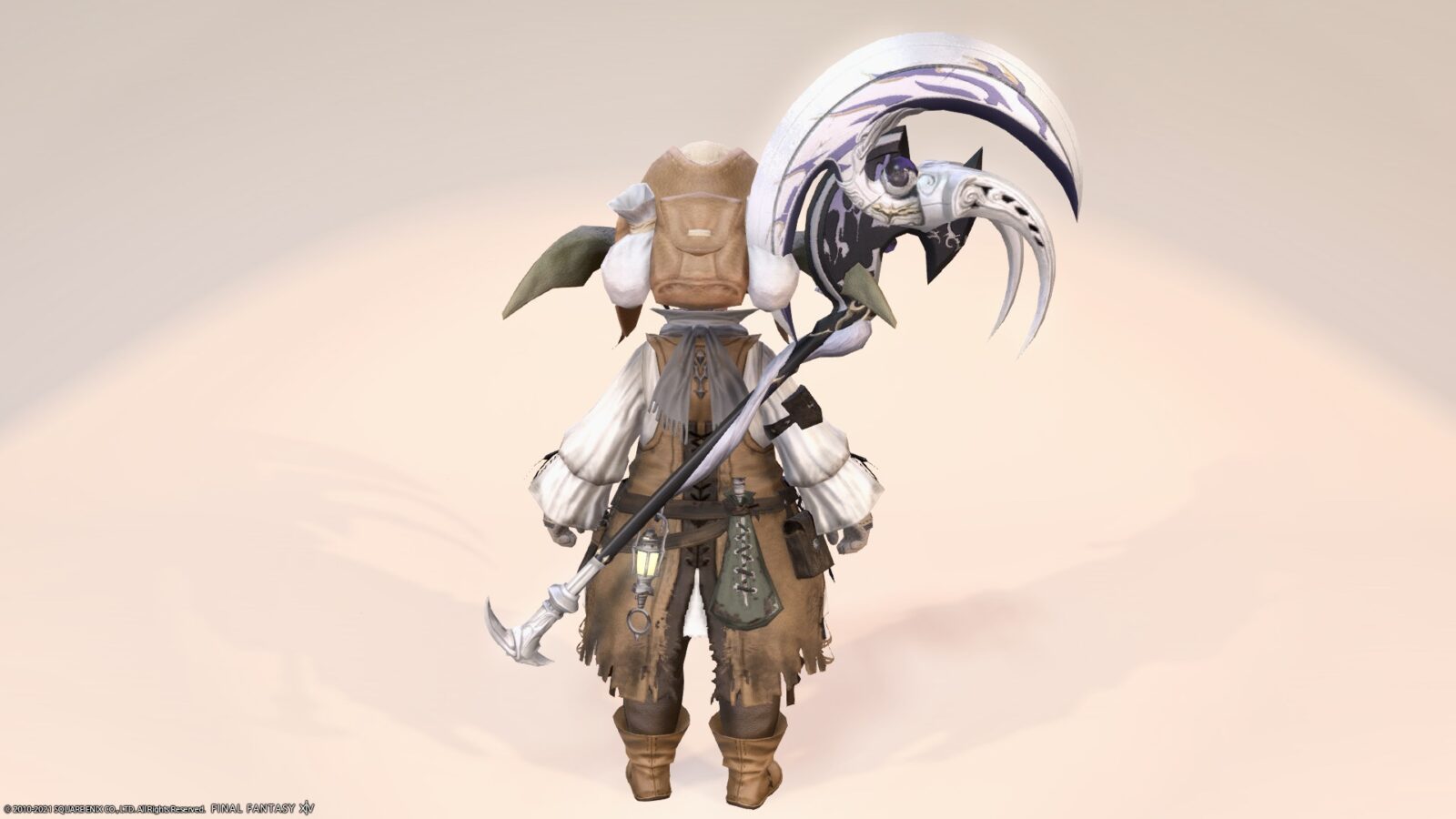 I wonder if this ax has an image of fur.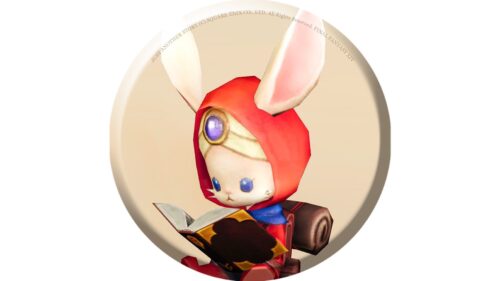 namingway
An ax with a slightly unusual design that draws a flowing circle.
The handle is decorated with a wrapping of fur.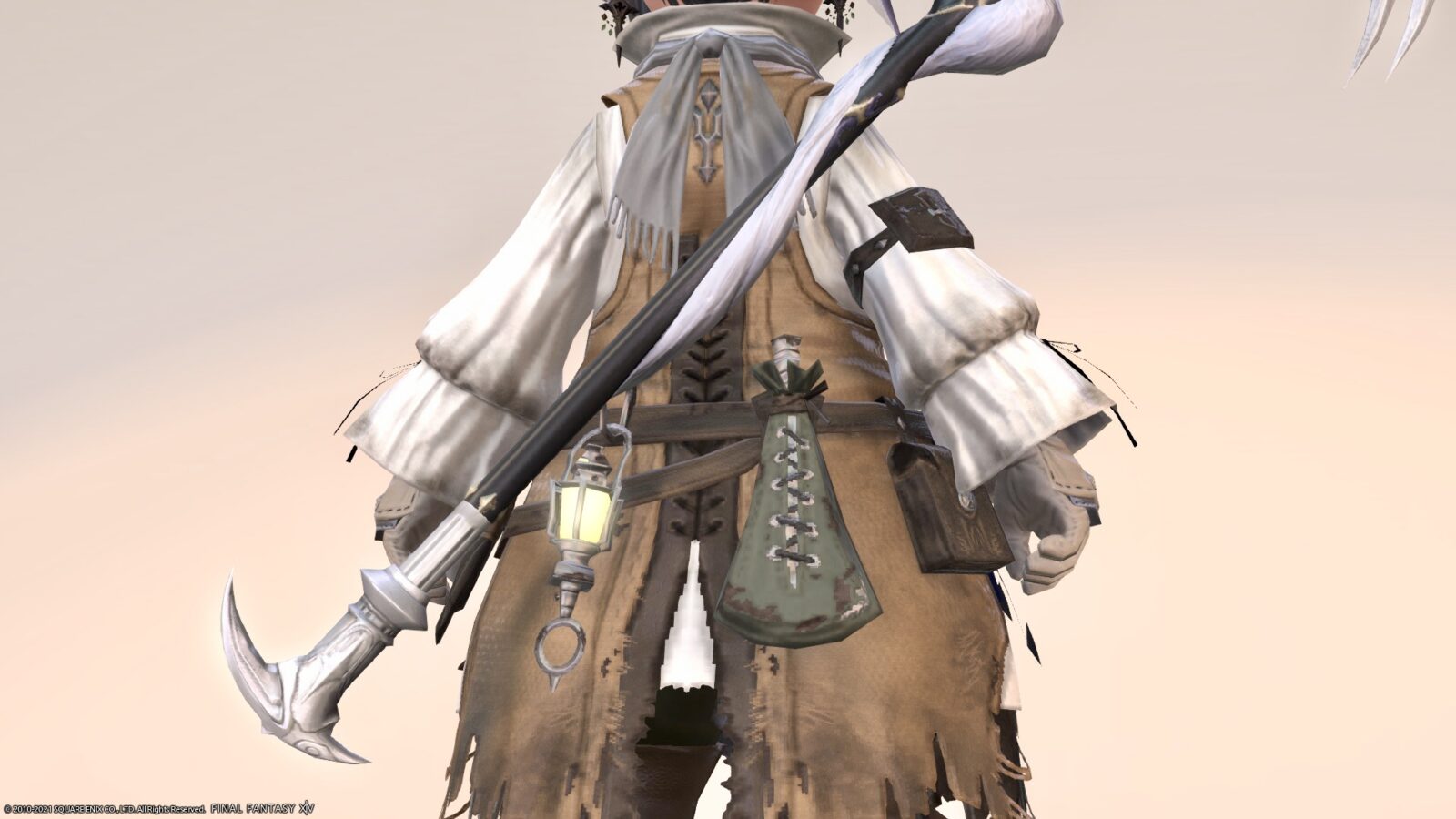 If you look closely, you will see scars that look like they have been used.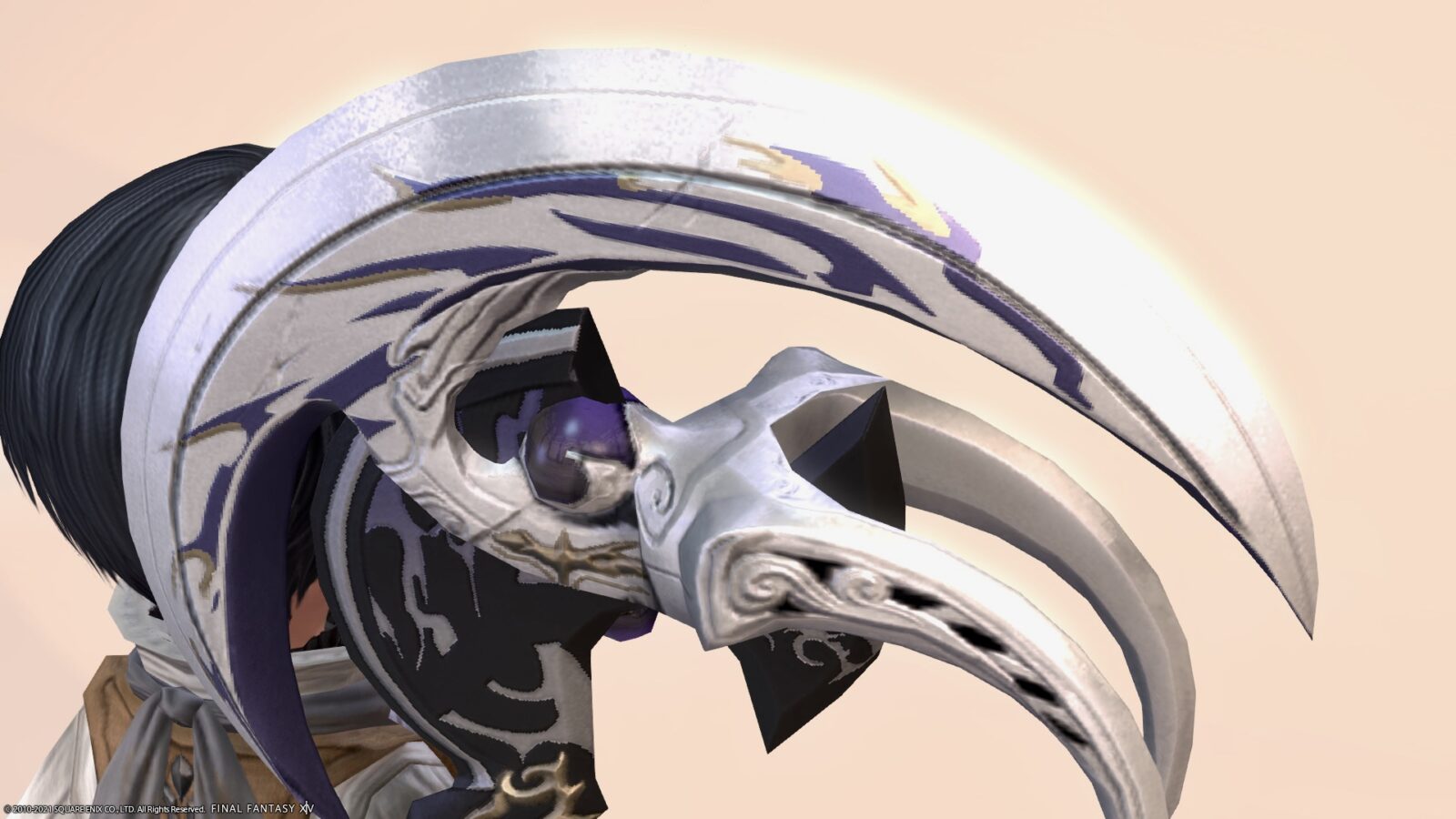 Since the white tiger is the motif, it looks like a fang.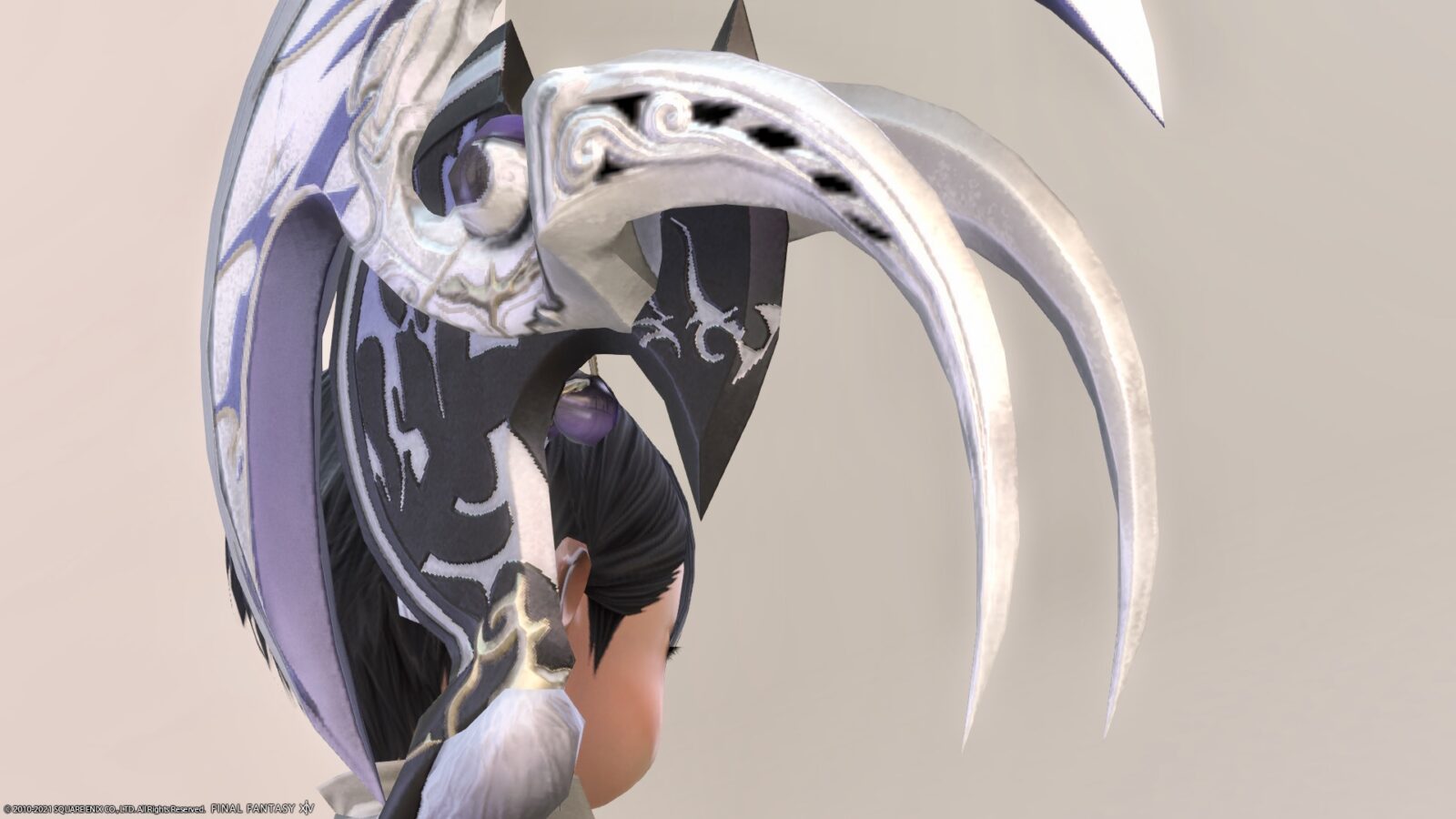 And when you hold it, it transforms and at the same time an effect like ink appears!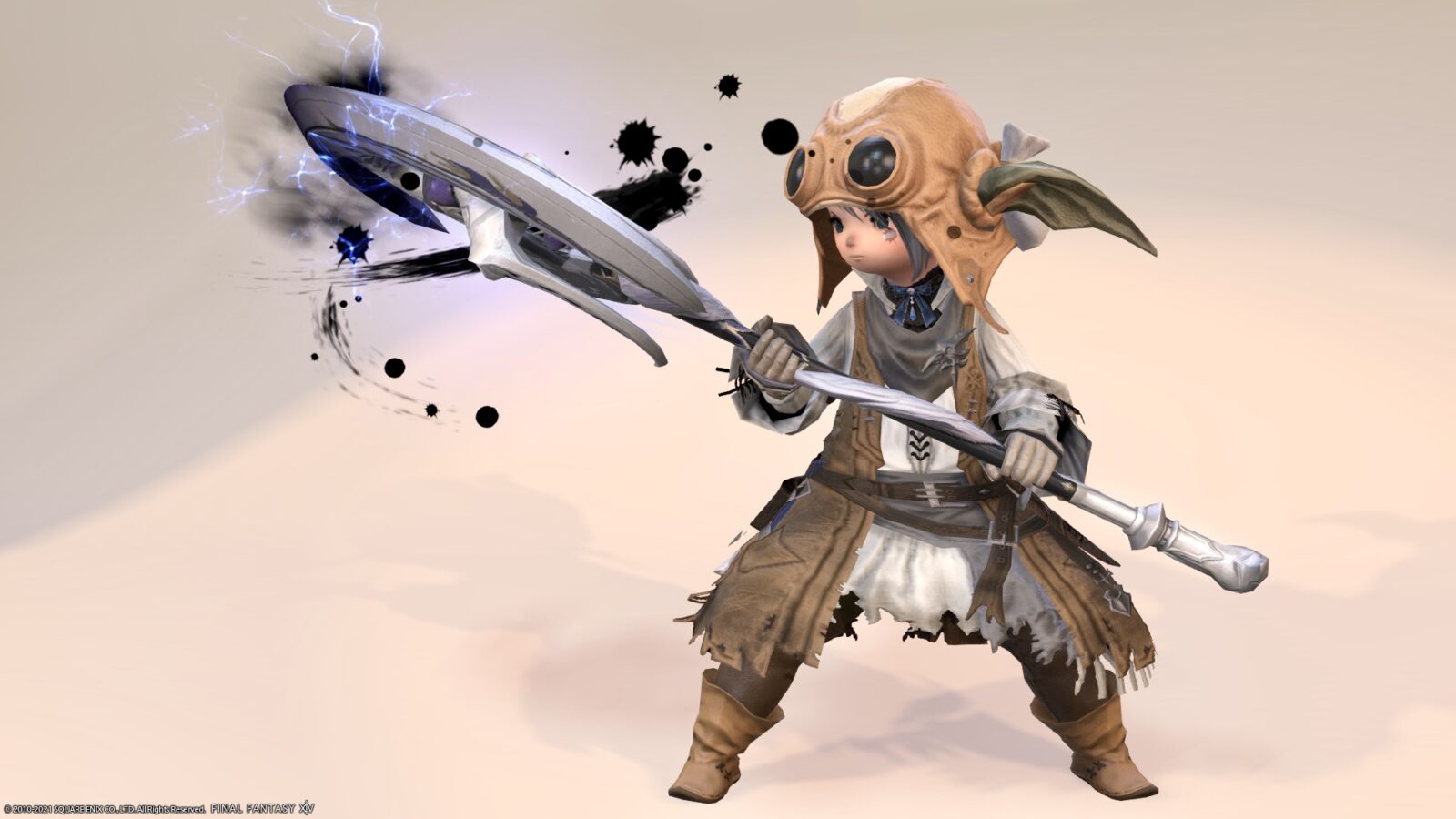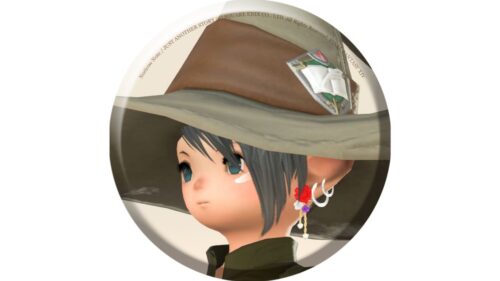 norirow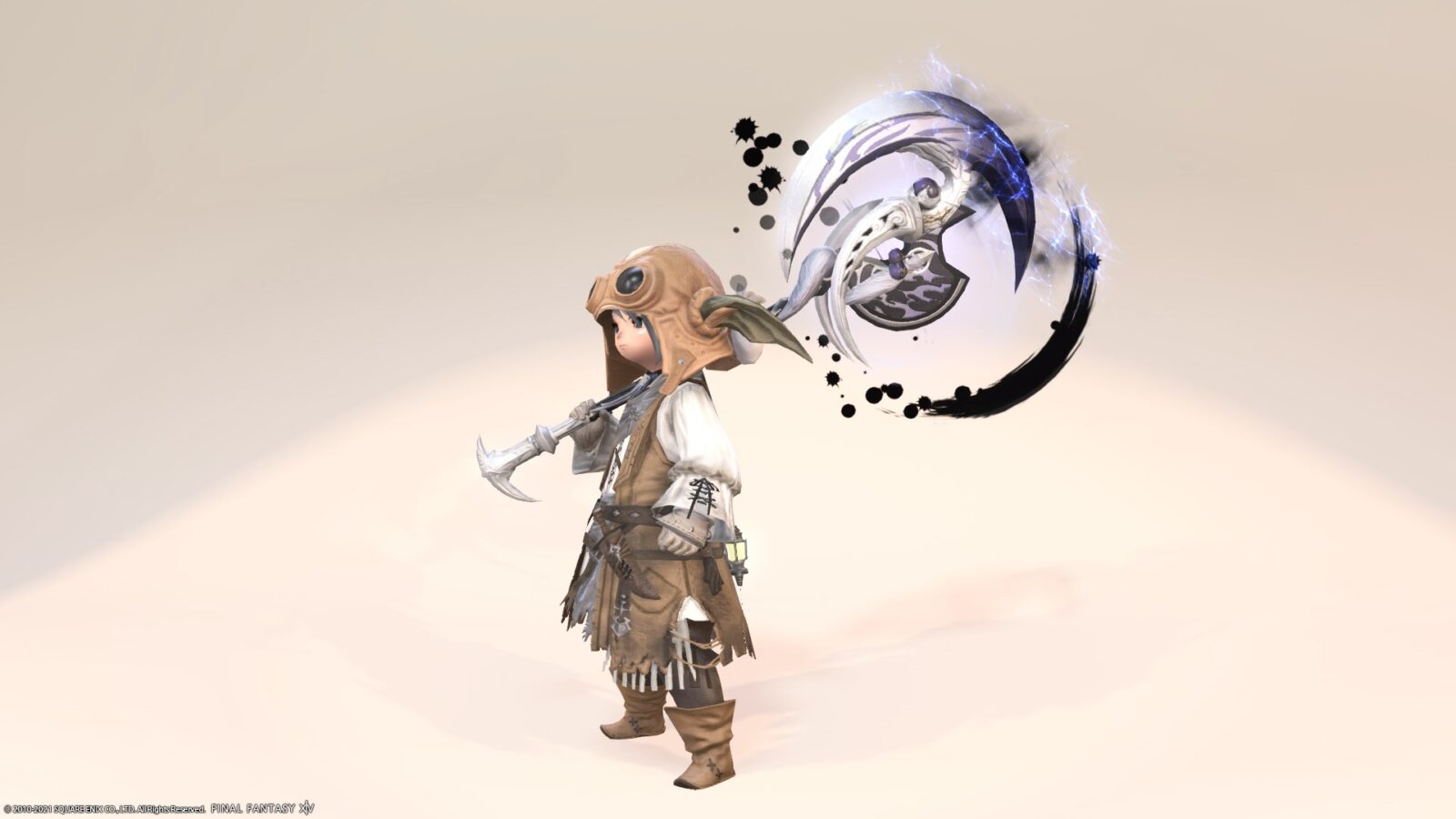 It 's a very strange effect, is n't it?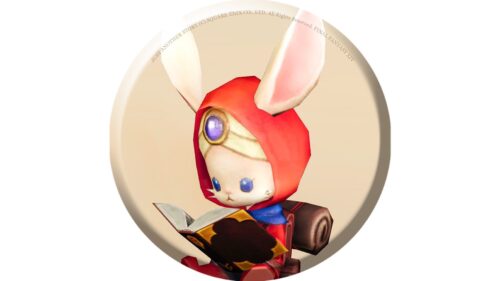 namingway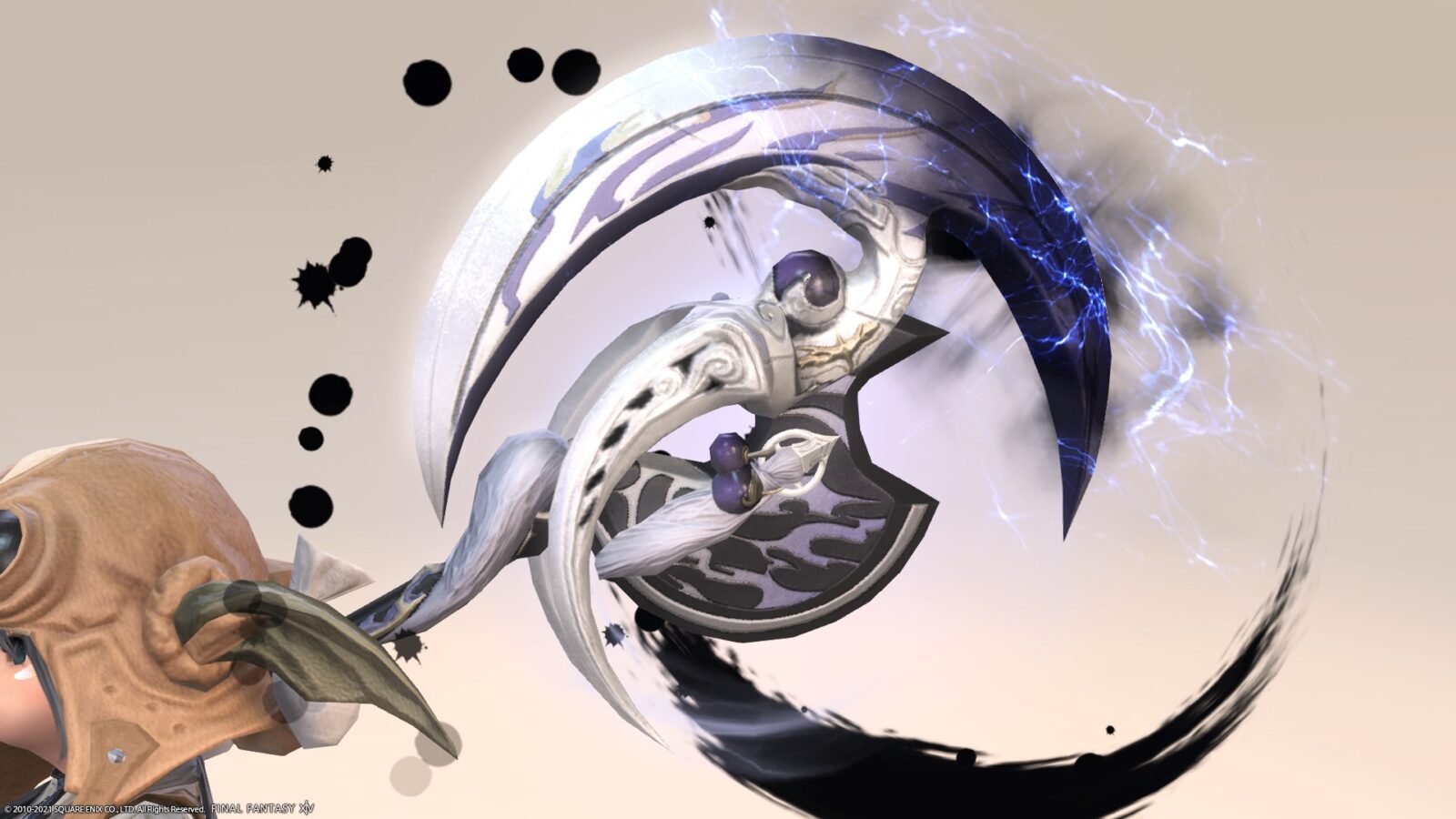 An effect like a line of ink drawn with a brush spins around the axe.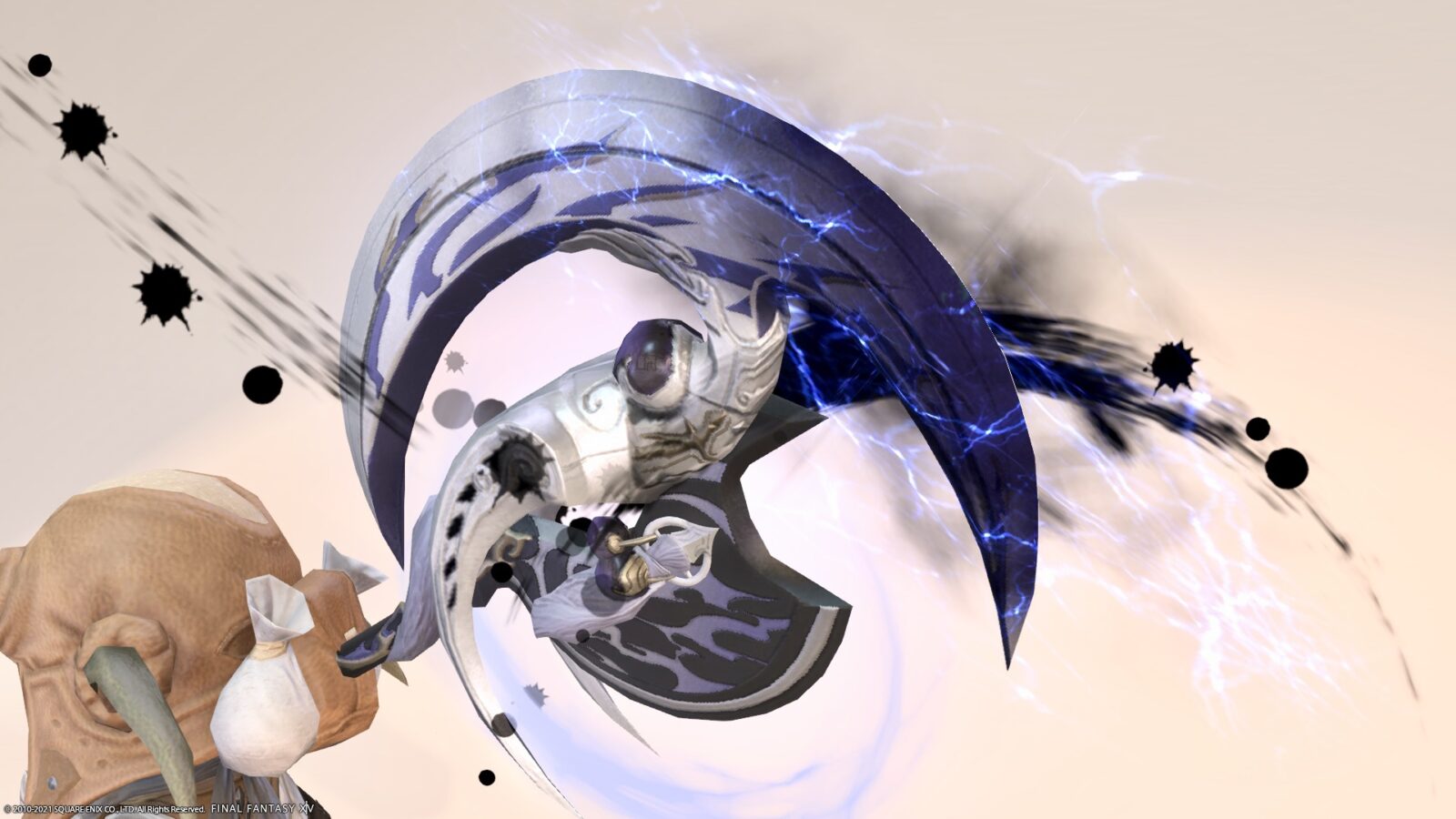 round and round……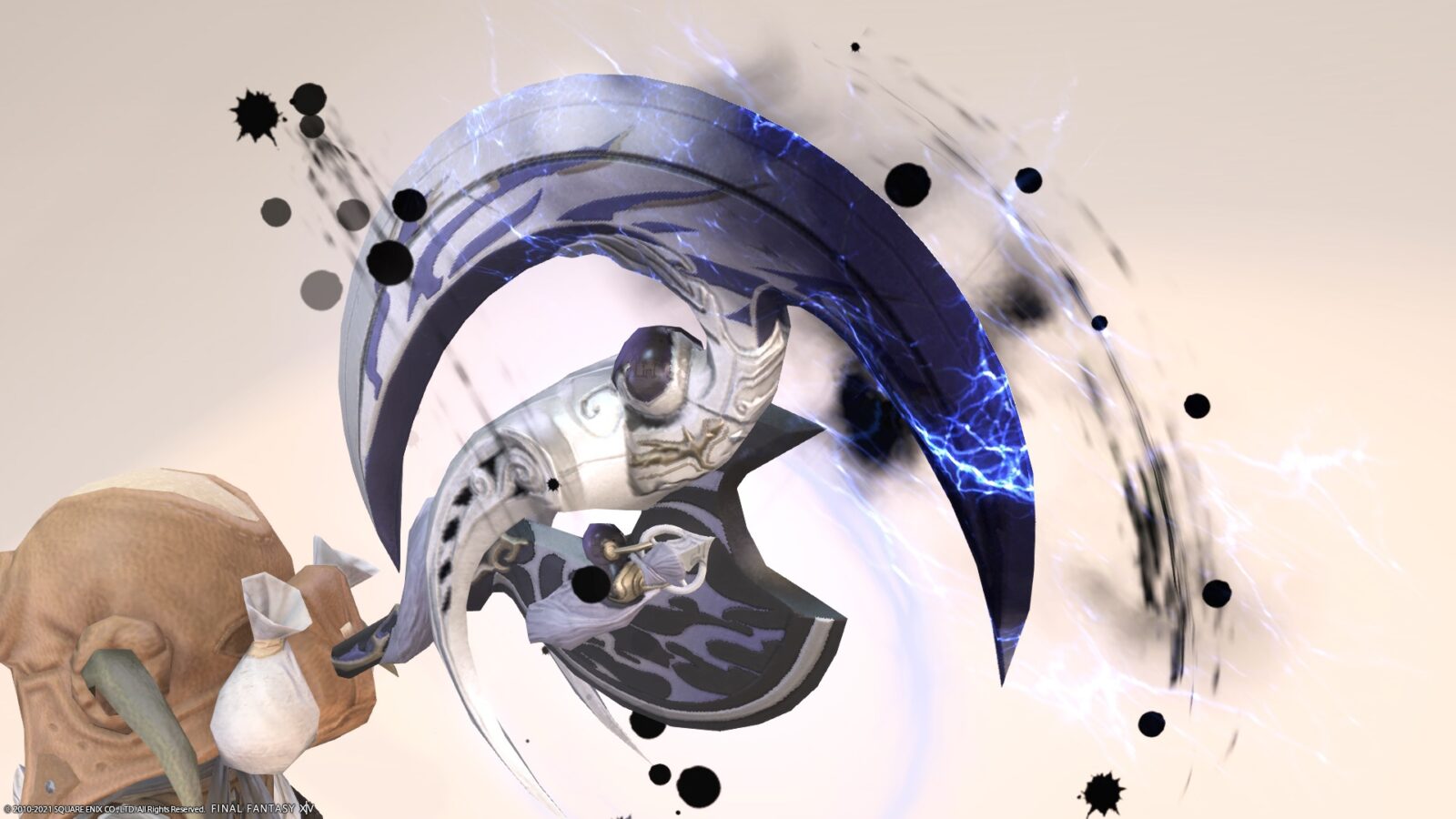 This is definitely not conveyed in the photo.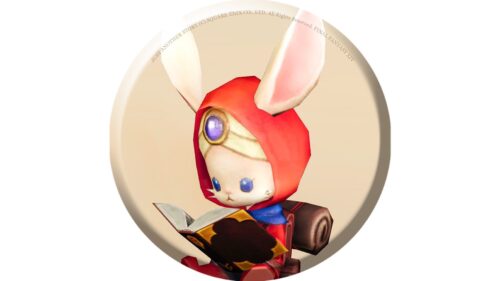 namingway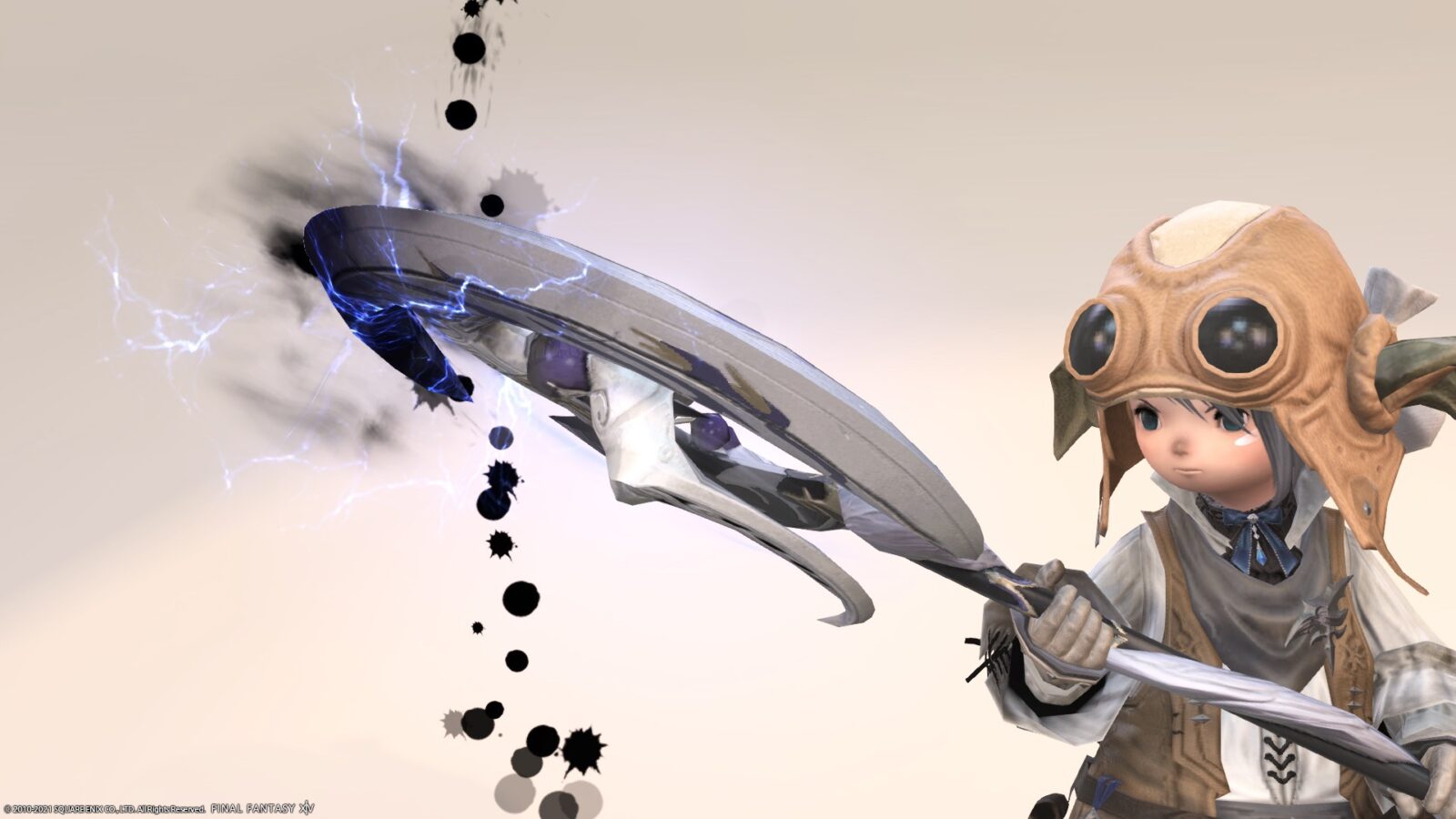 Also, the effect of ink tends to be noticeable, but if you look closely, lightning wraps around the axe.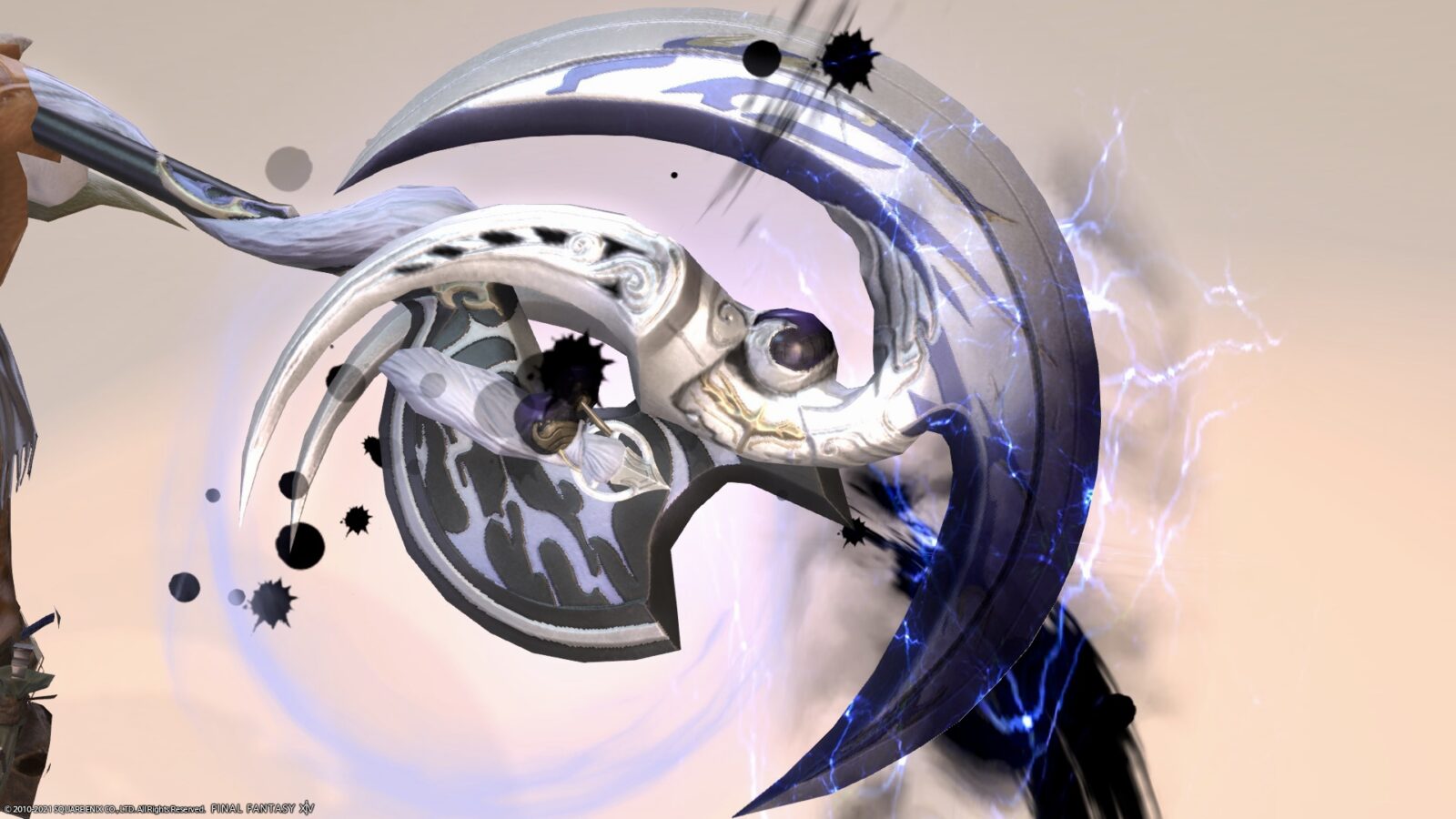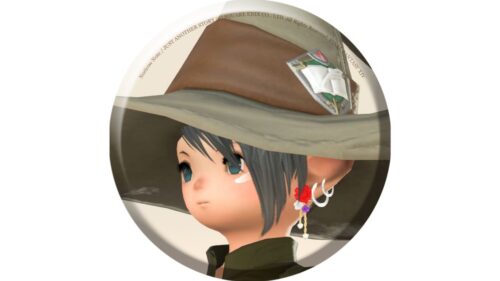 norirow
Somehow this effect is strange. I wonder what it is … I can't understand the brain because two-dimensional ink lines appear in the space … Anyway, it's a very characteristic effect!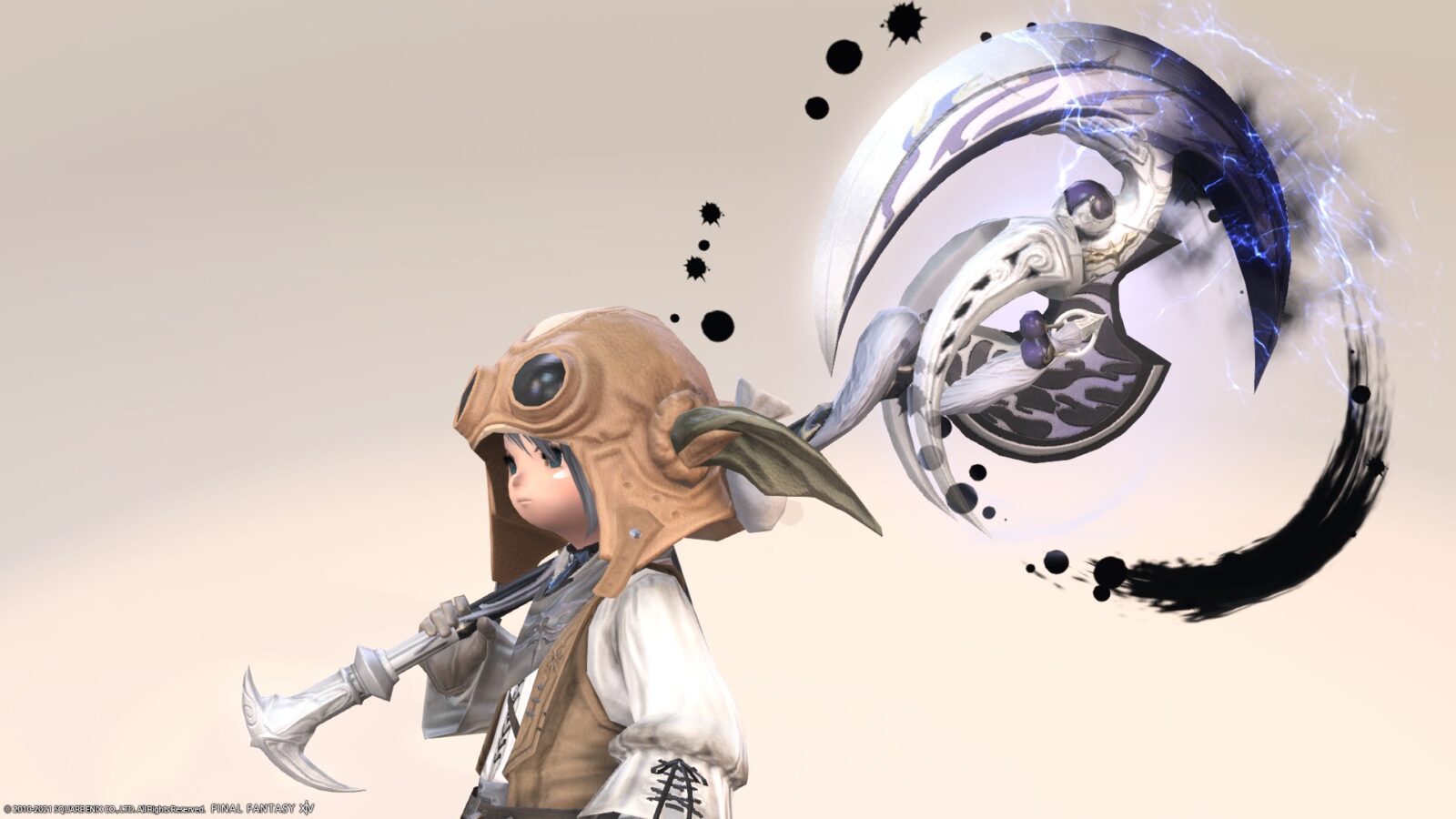 I don't think the photos will tell you what the effects are like, so be sure to check out the video below!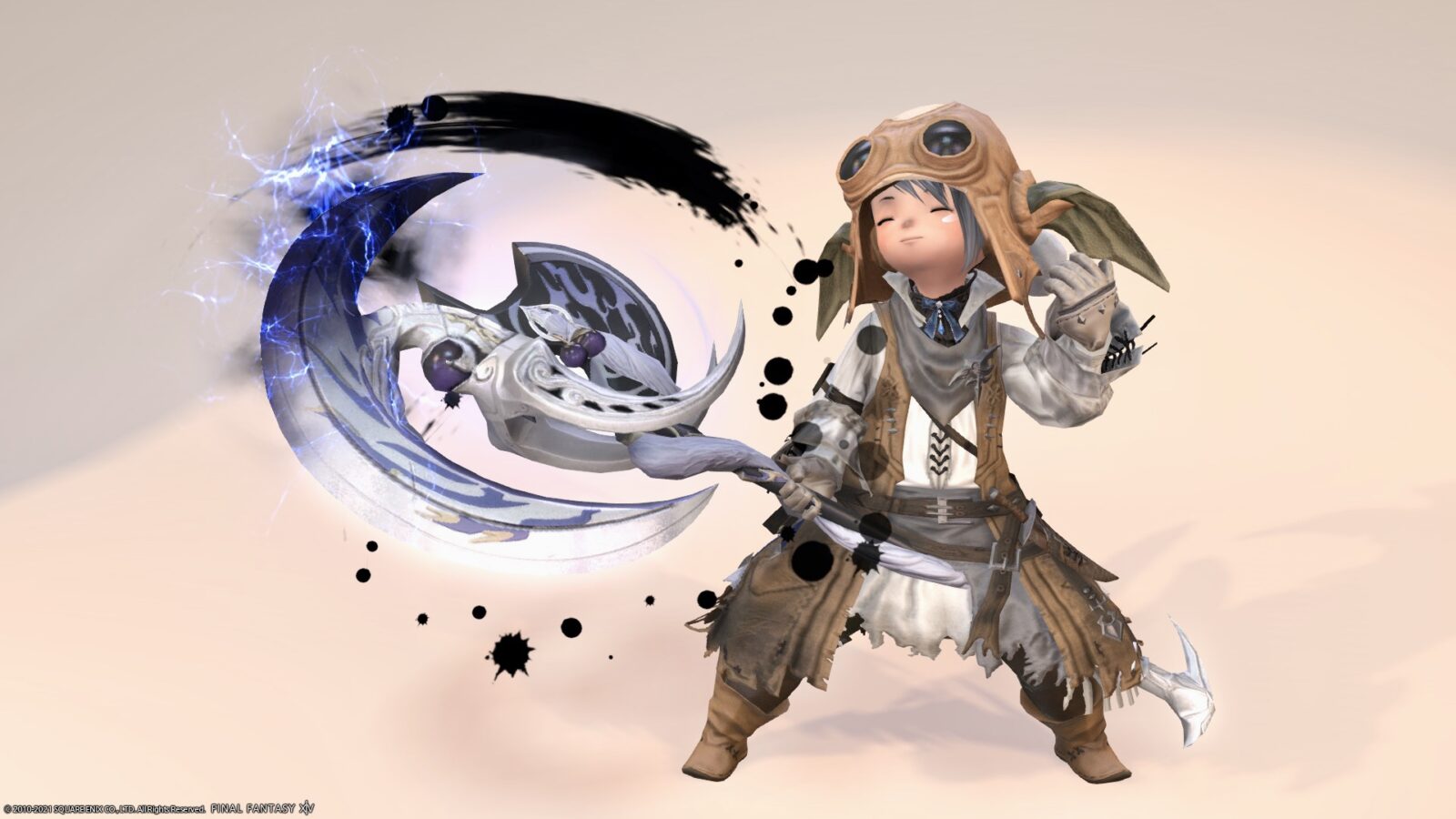 This "Byakko's Enspirited Greataxe" is a crafter-made weapon, so you can purchase it on the market board as well. By the way, the non-shining version can be obtained in The Jade Stoa (Extreme).
I'll ask you just in case, why did you choose the White Tiger weapon?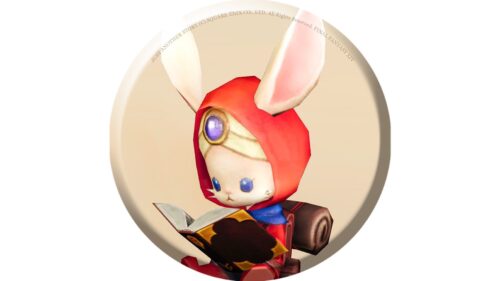 namingway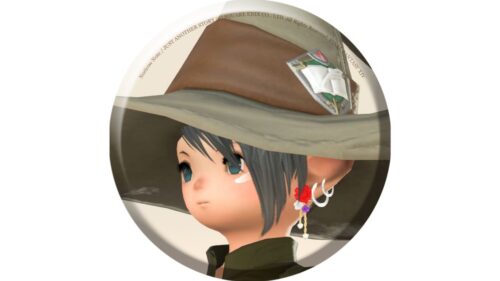 norirow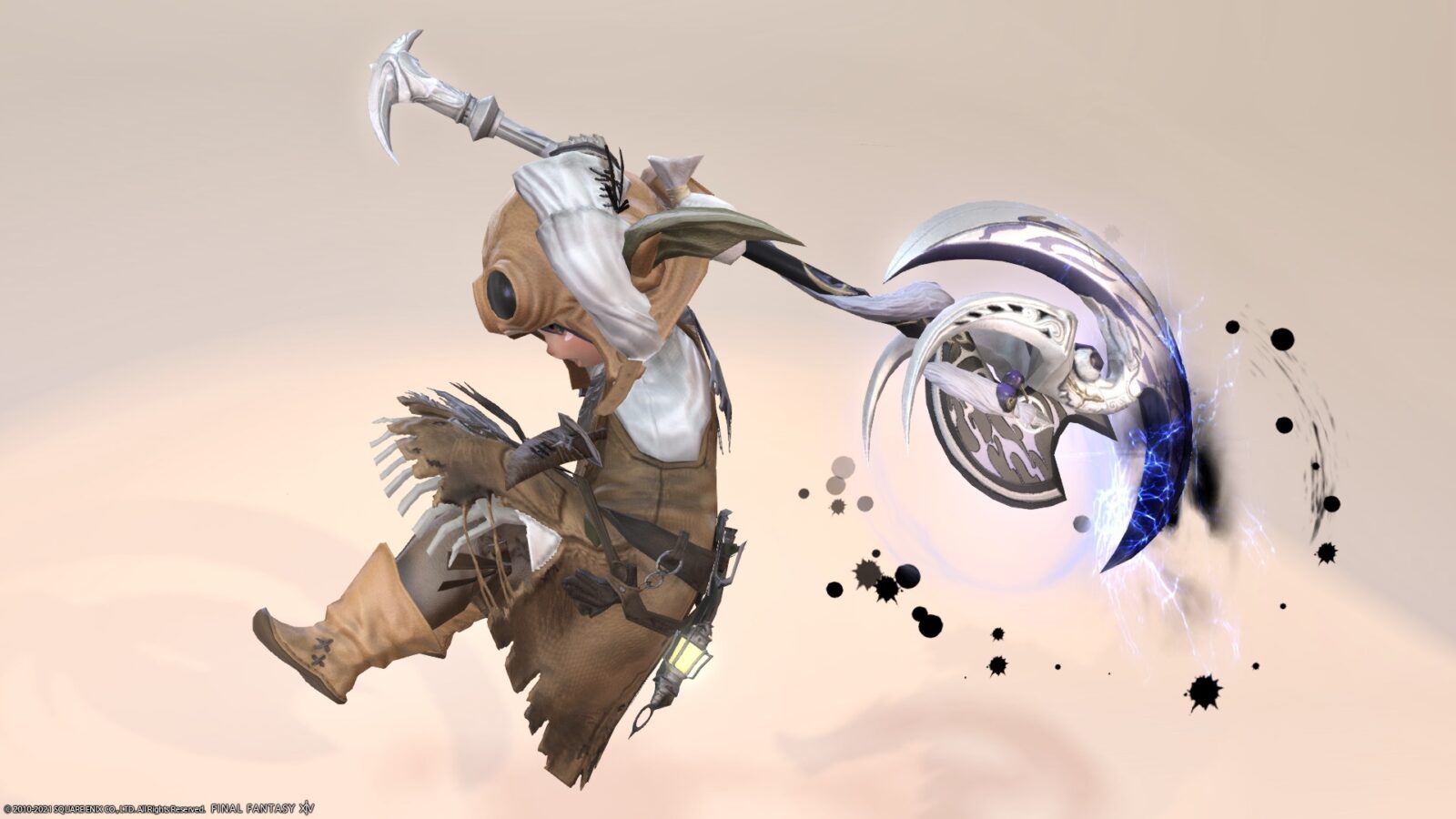 You aren't usually interested in lucky charms at all.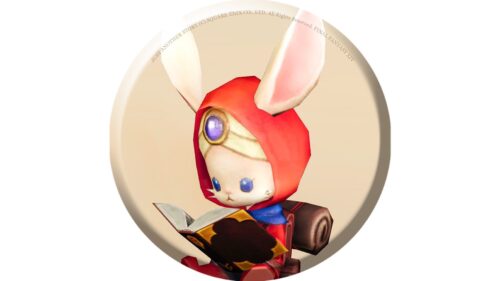 namingway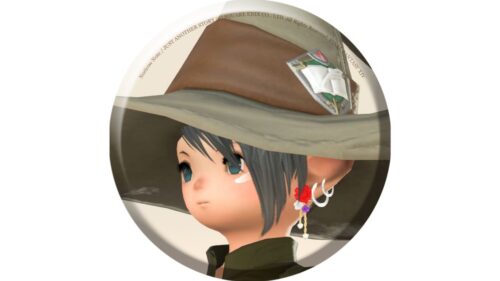 norirow
I wonder if I should look for something like that for about three days of New Year 💦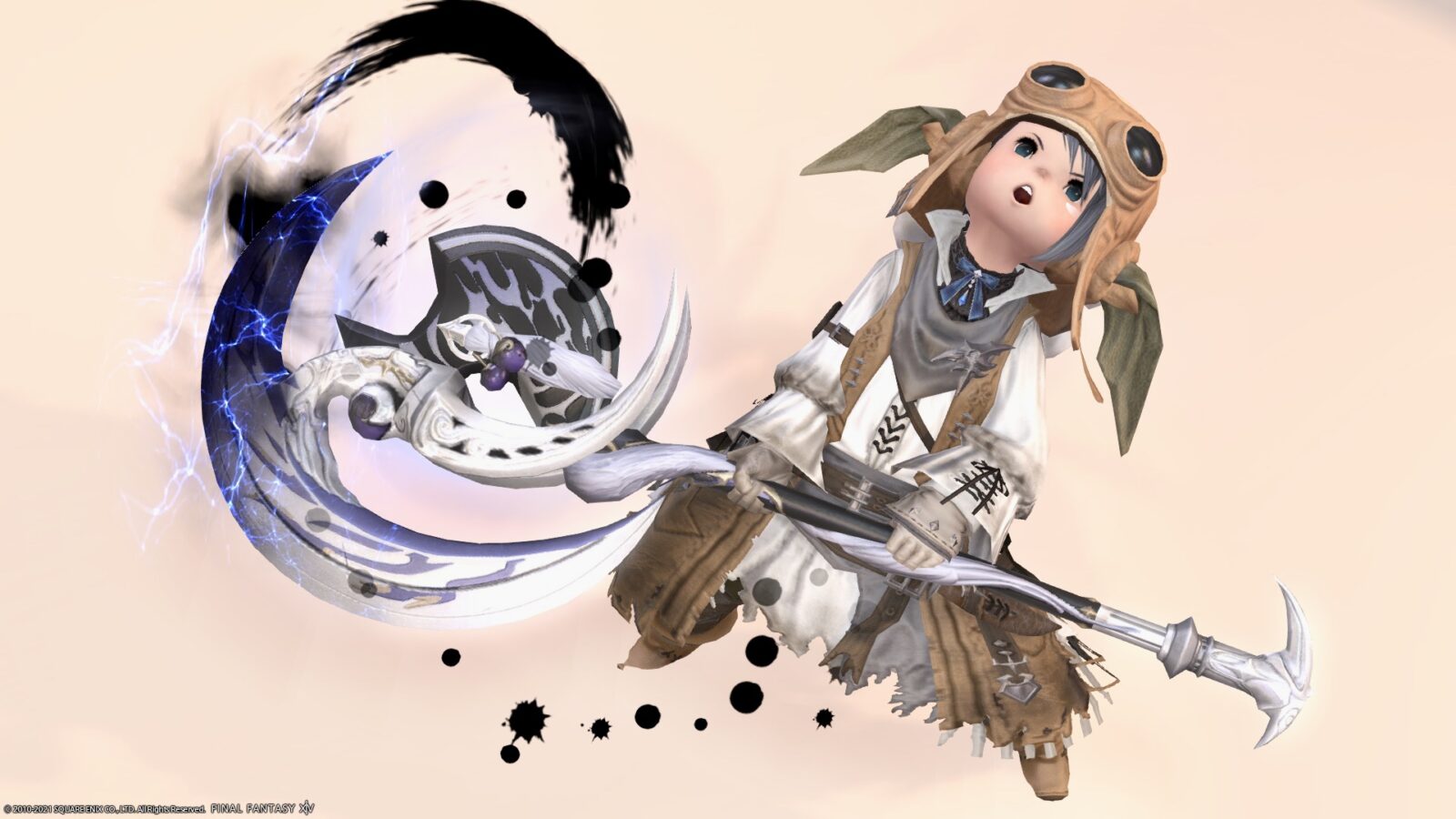 So, it was a record of the white tiger's glowing warrior ax "Byakko's Enspirited Greataxe".
▼ Check out the video to see what the effects look like!
Related records