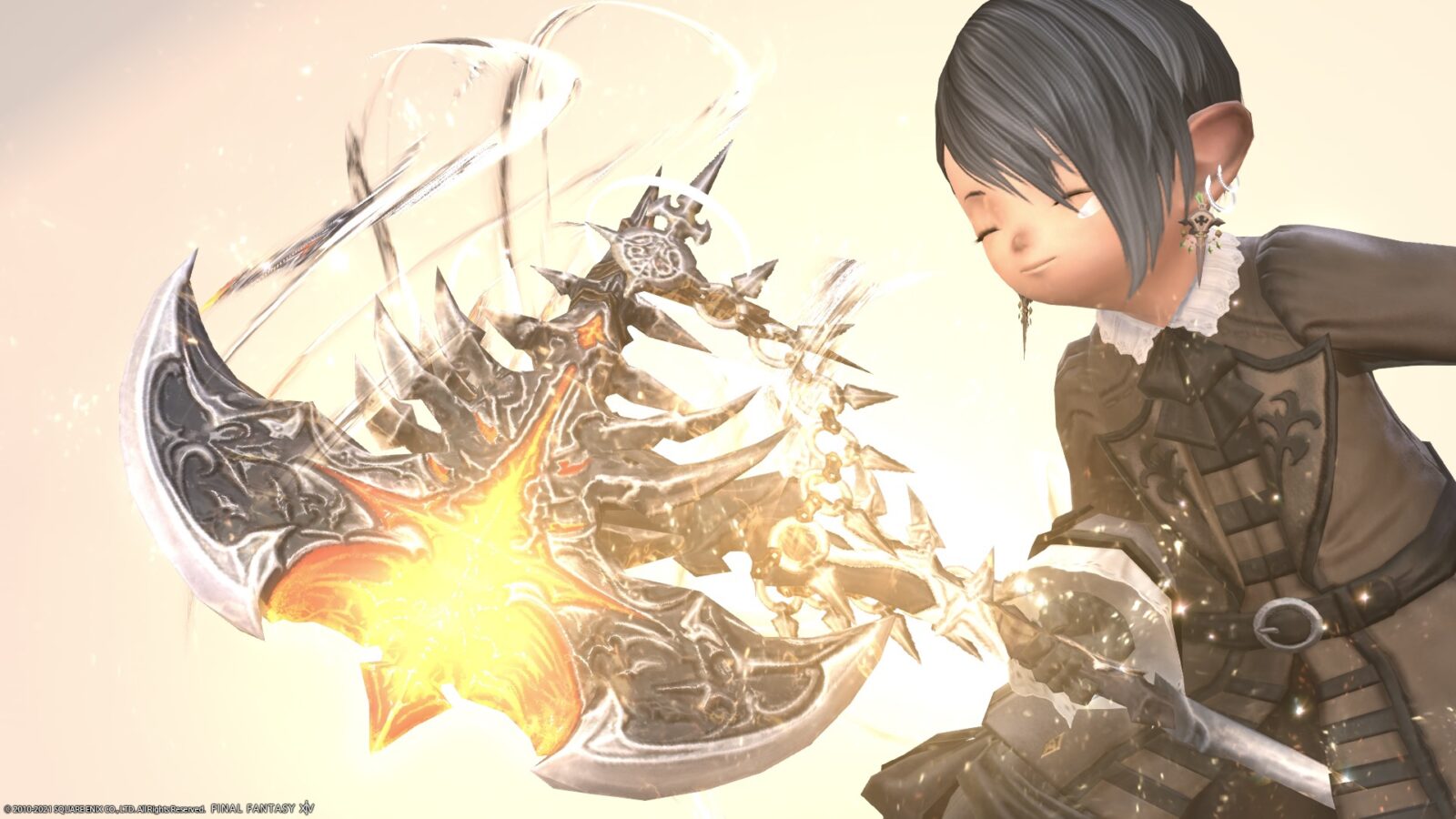 This is a record of the Warrior's Anima Weapon (AW) 6th Form "Sharpened Axe of the Blood Emperor".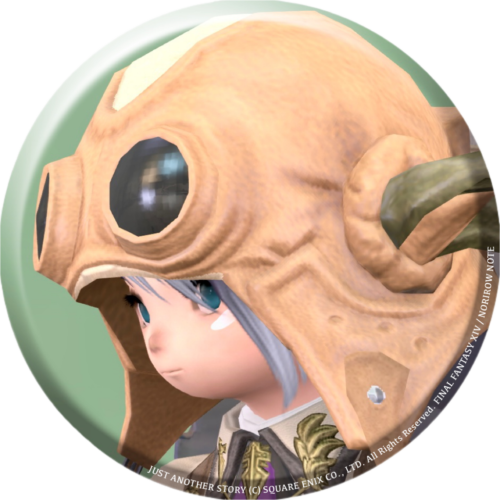 norirow
Wow, that cool dark fantasy axe shines!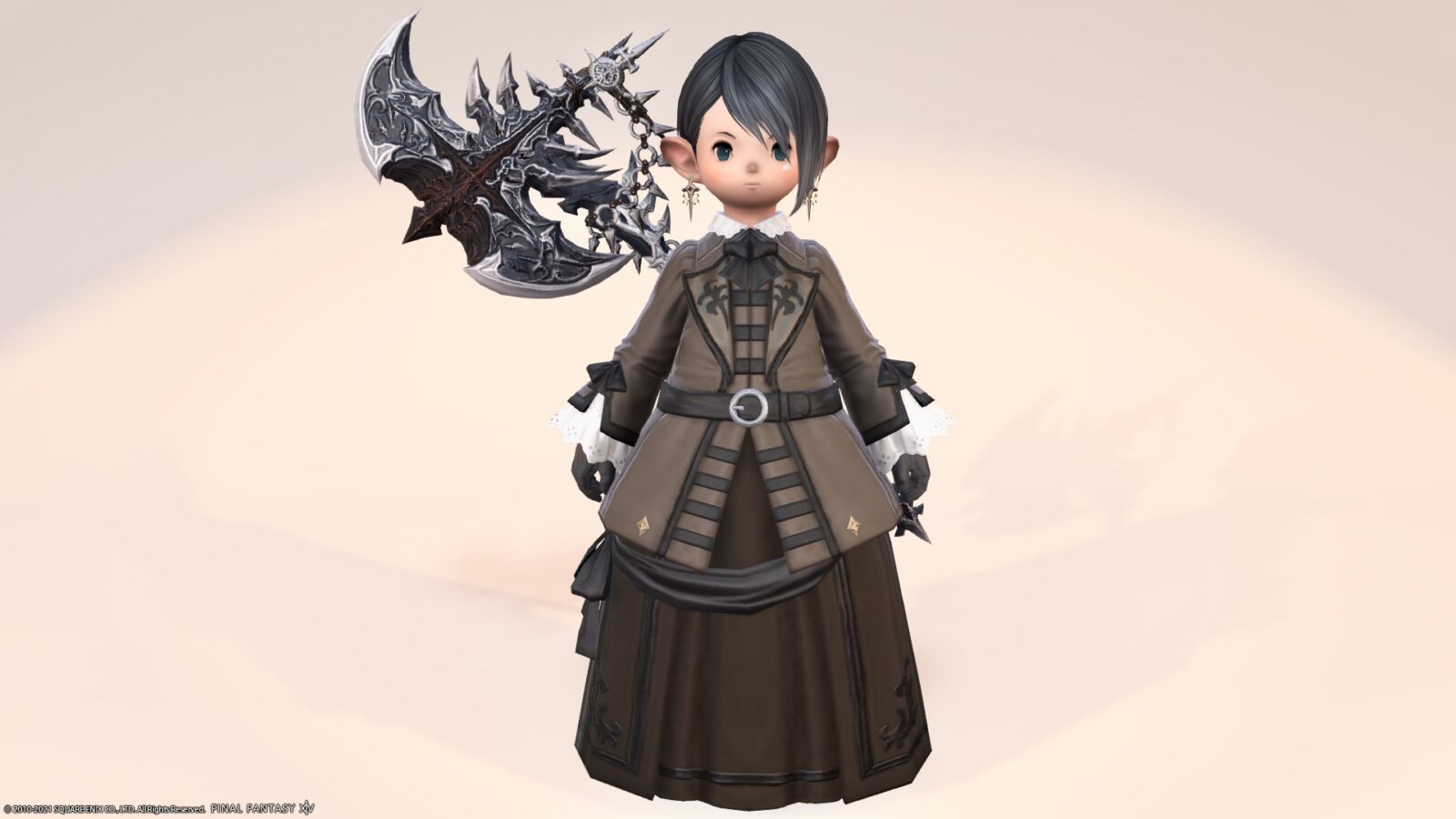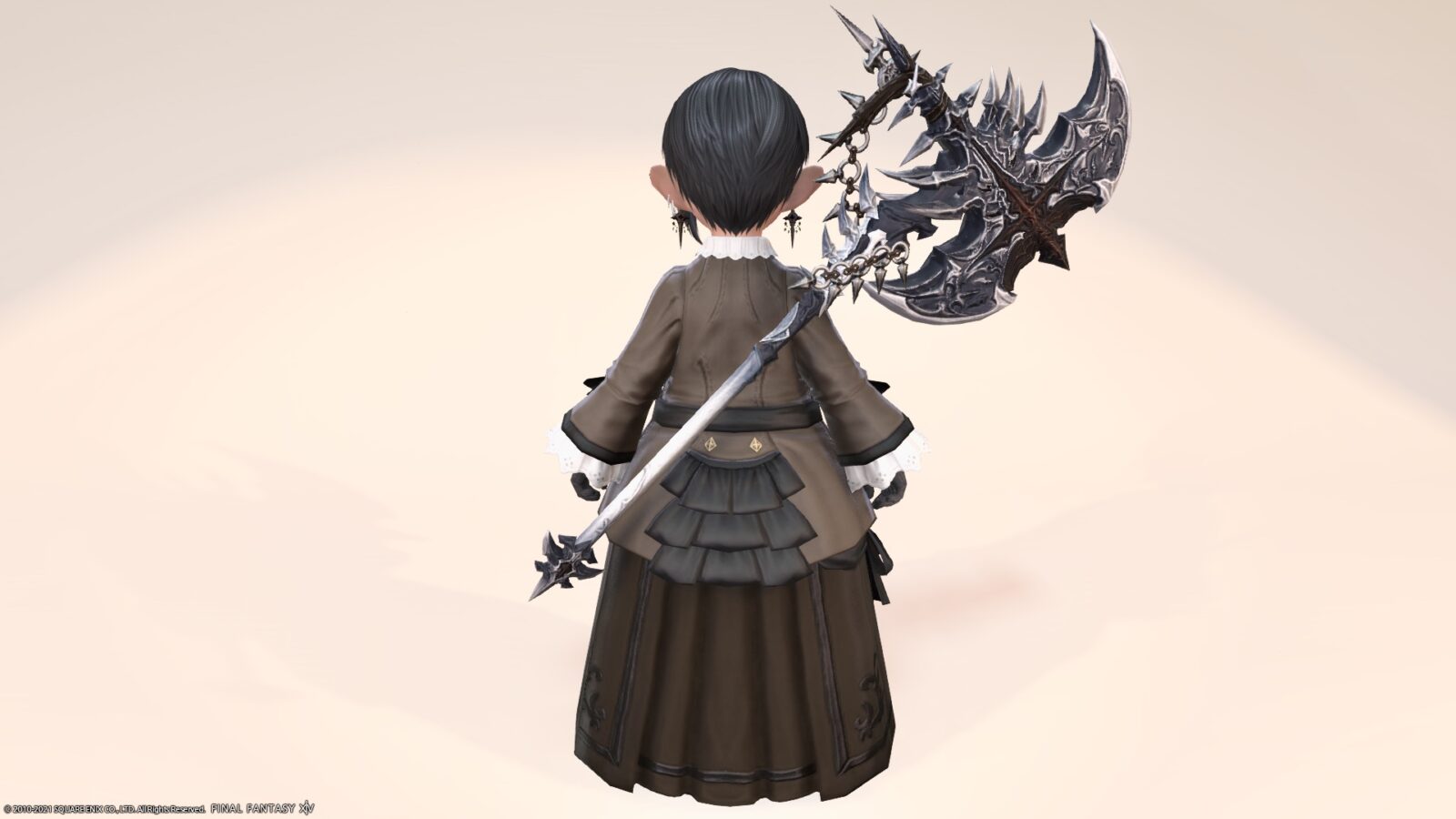 Your favorite "chu-ni-" axe is shining, and the degree of "chu-ni-" is increasing.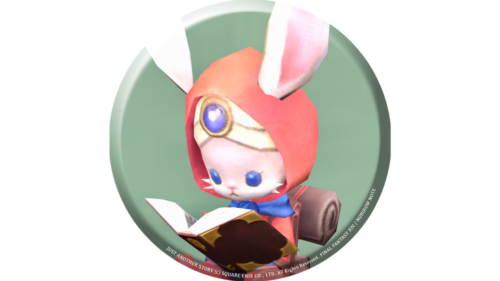 namingway
Just carrying it on your back is exactly the same as the previous stage "Axe of the Blood Emperor".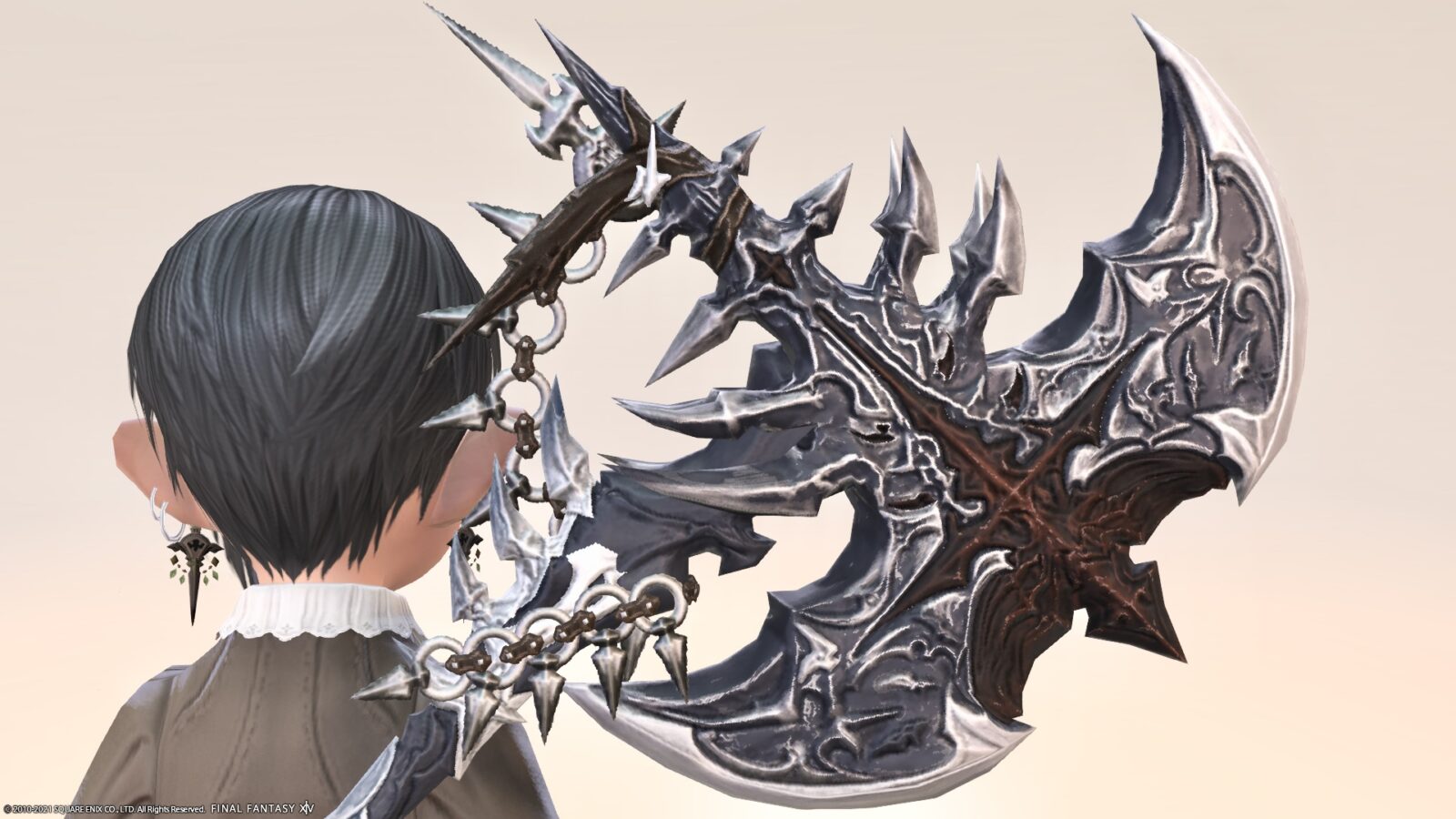 It is a design full of dark fantasy, such as a terrifying shape and a feeling of chains.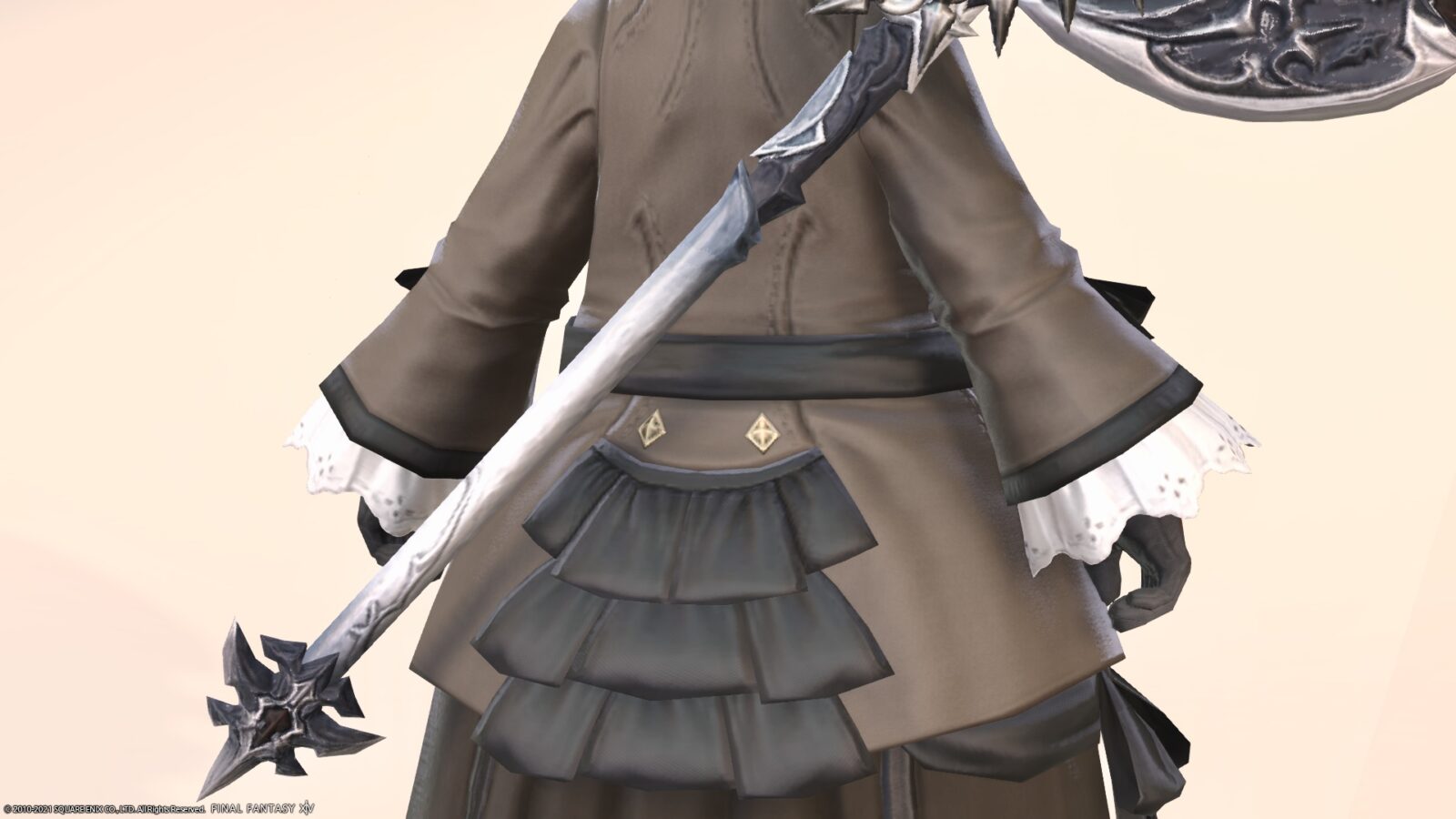 And when you hold the ax, it glows!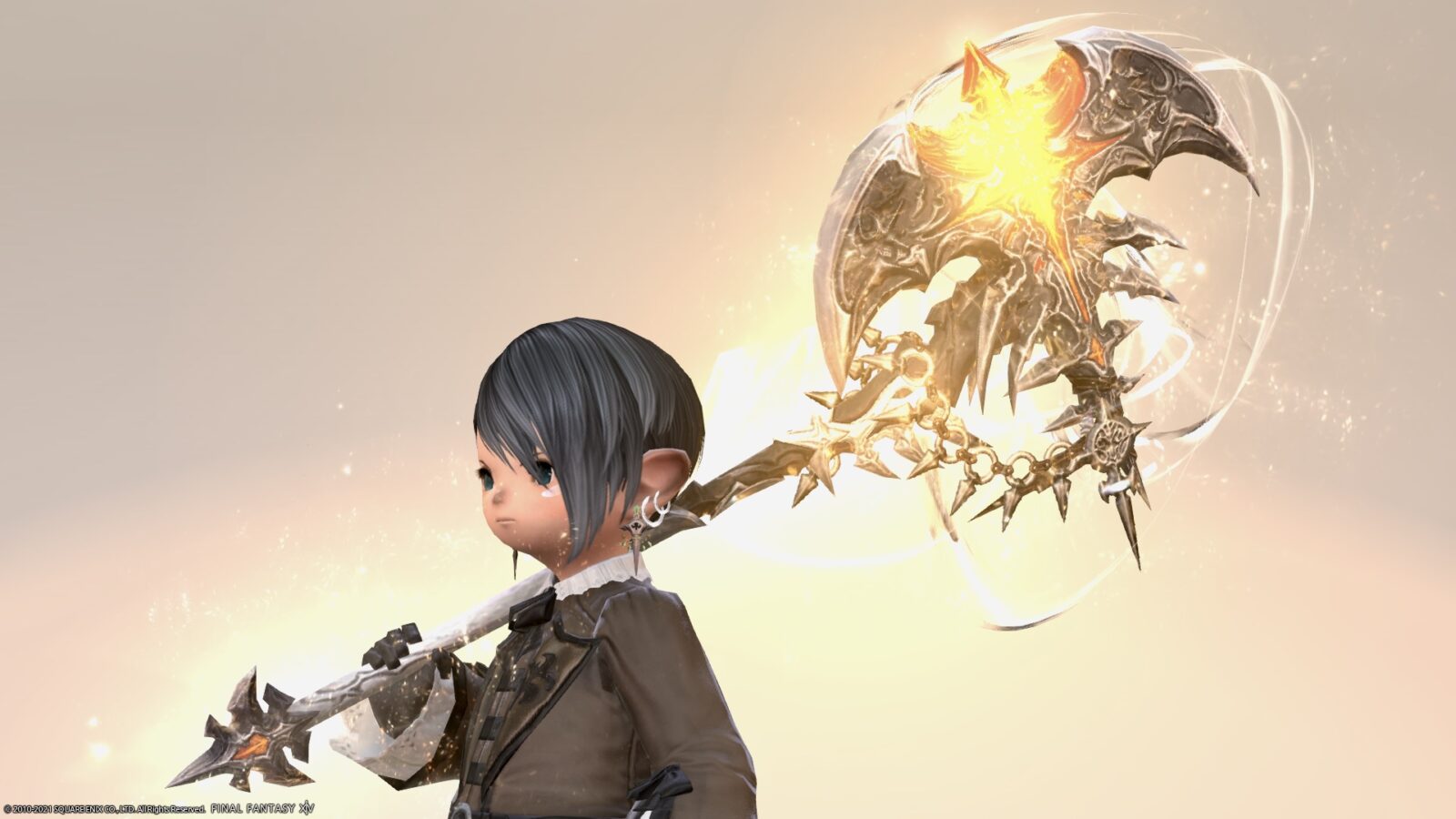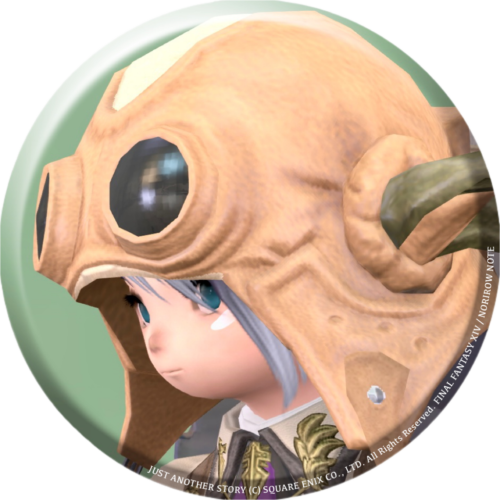 norirow
This way of shining is very beautiful!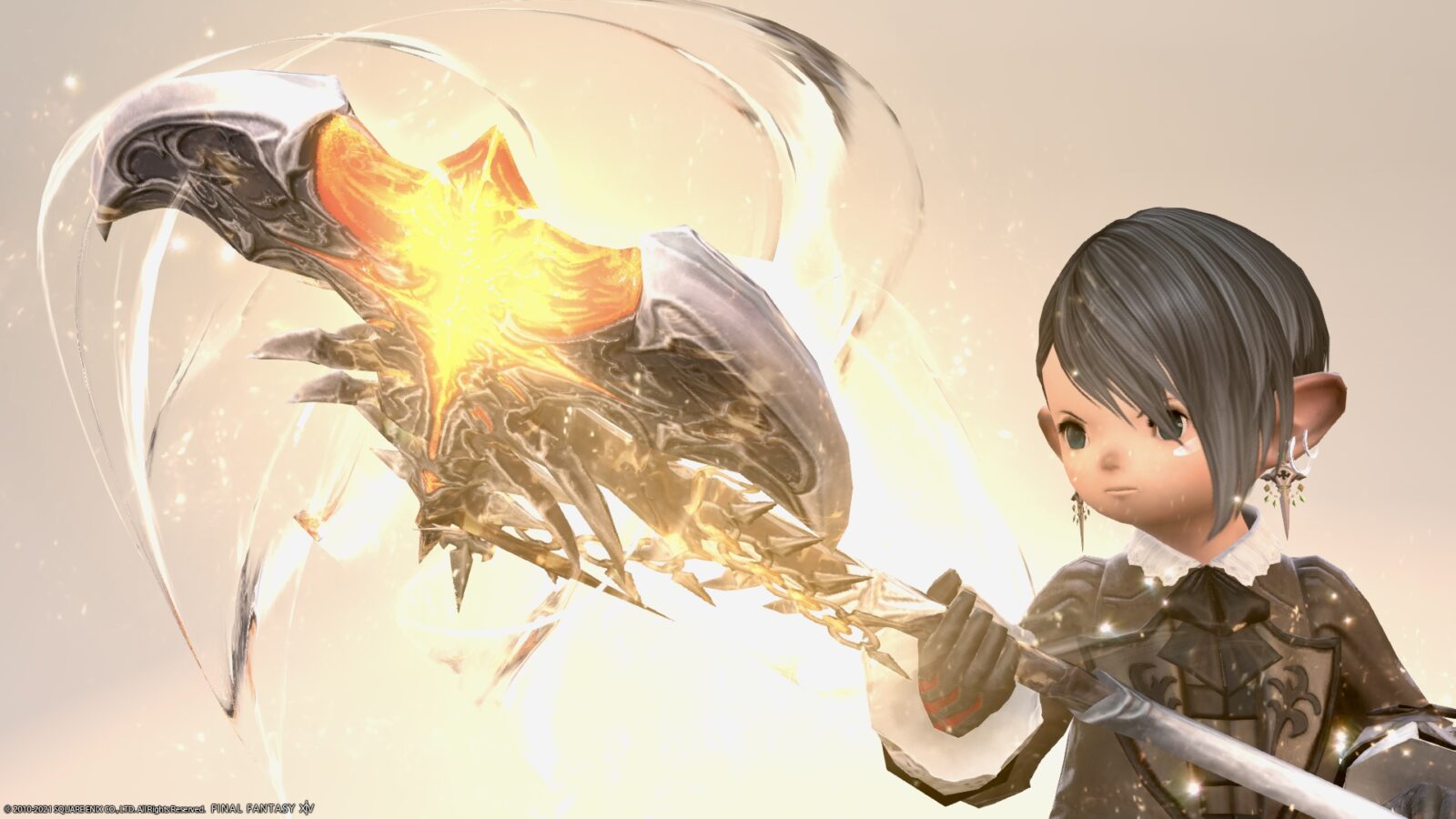 A line of light circles around the axe, and glittering crystals of light are fluttering.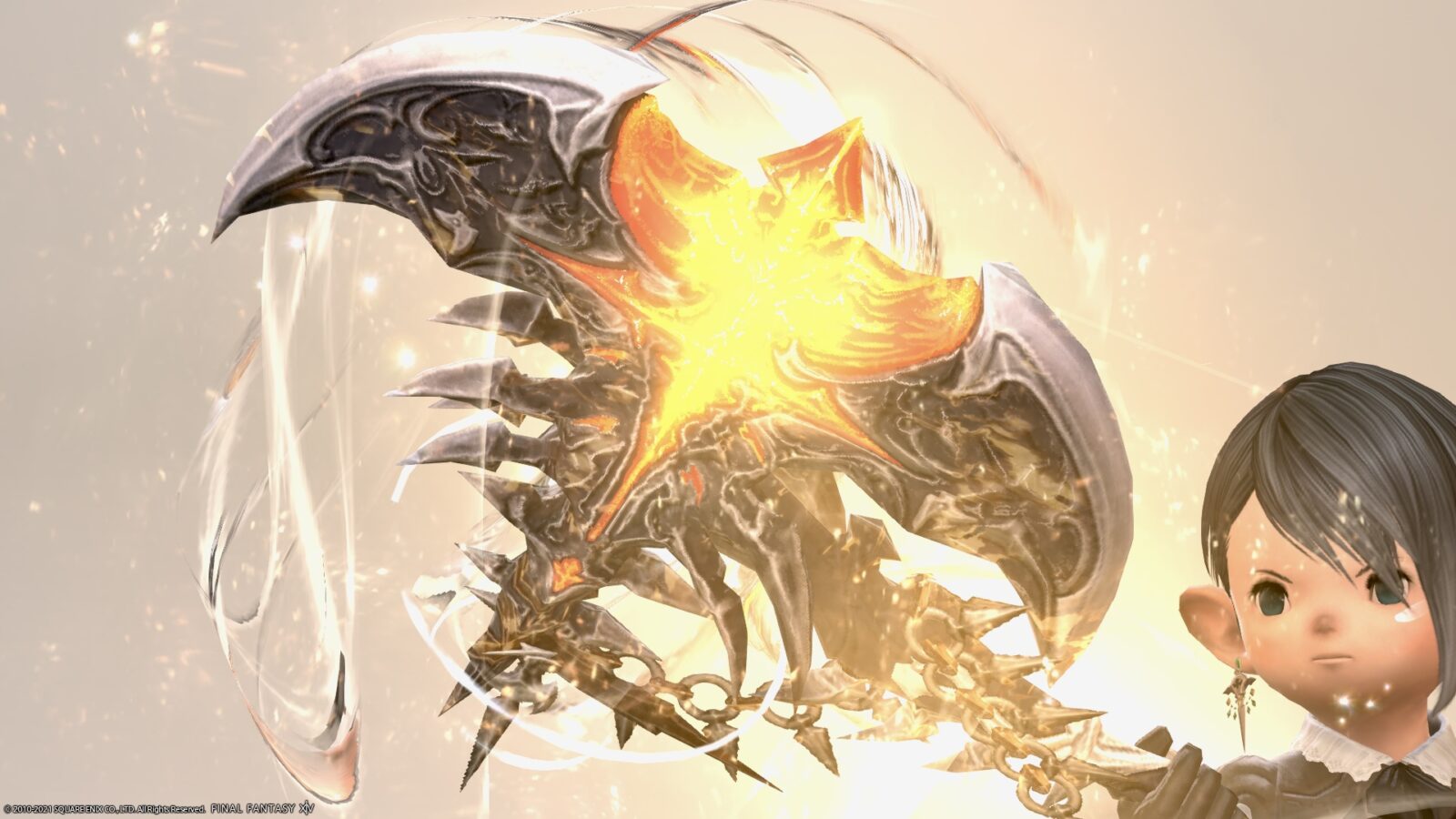 The lines of light rotate endlessly, and it is very beautiful.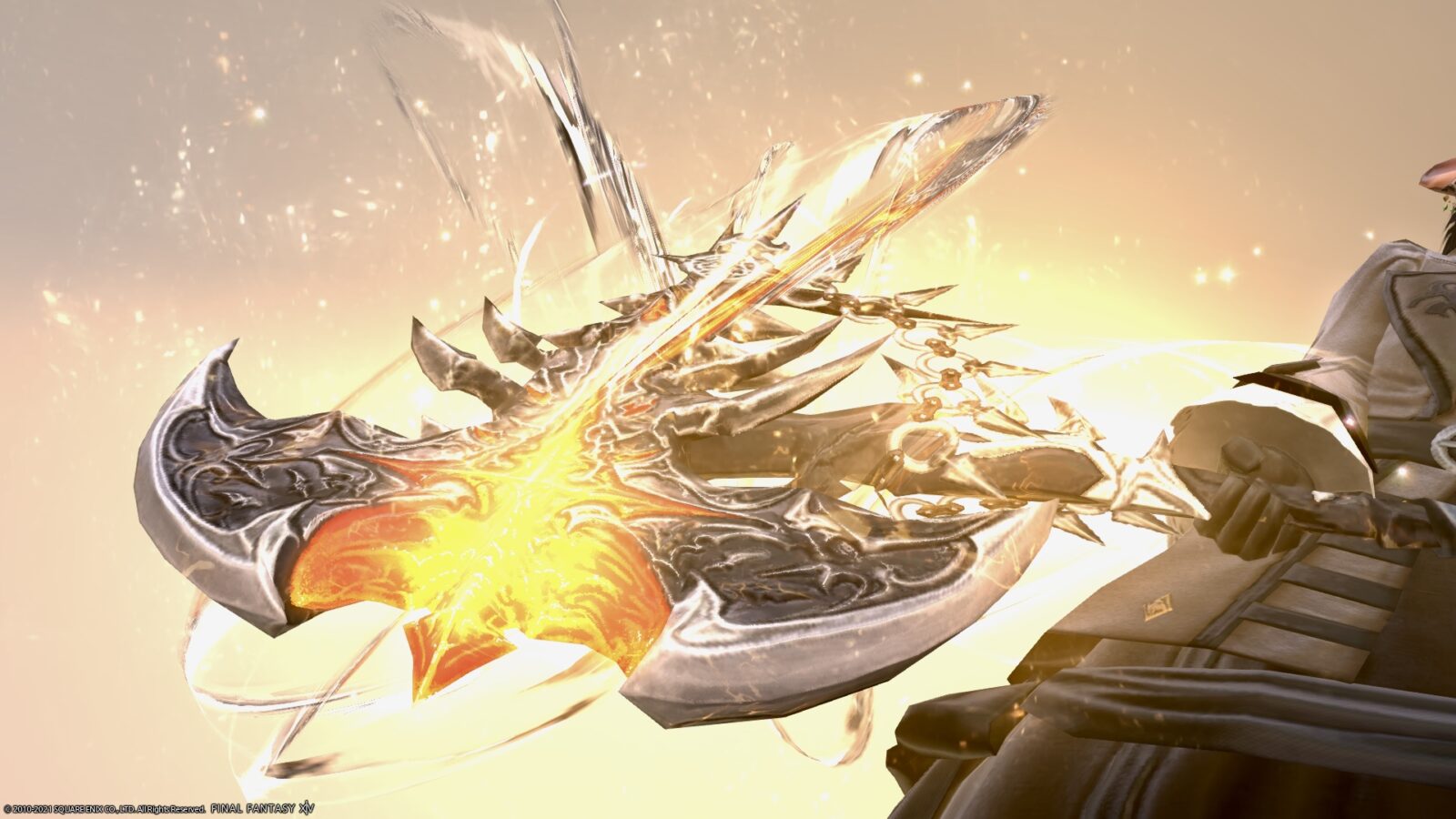 It feels a little dazzling, though.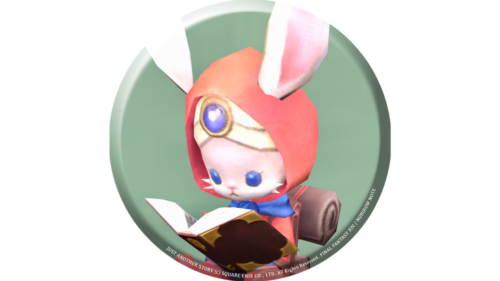 namingway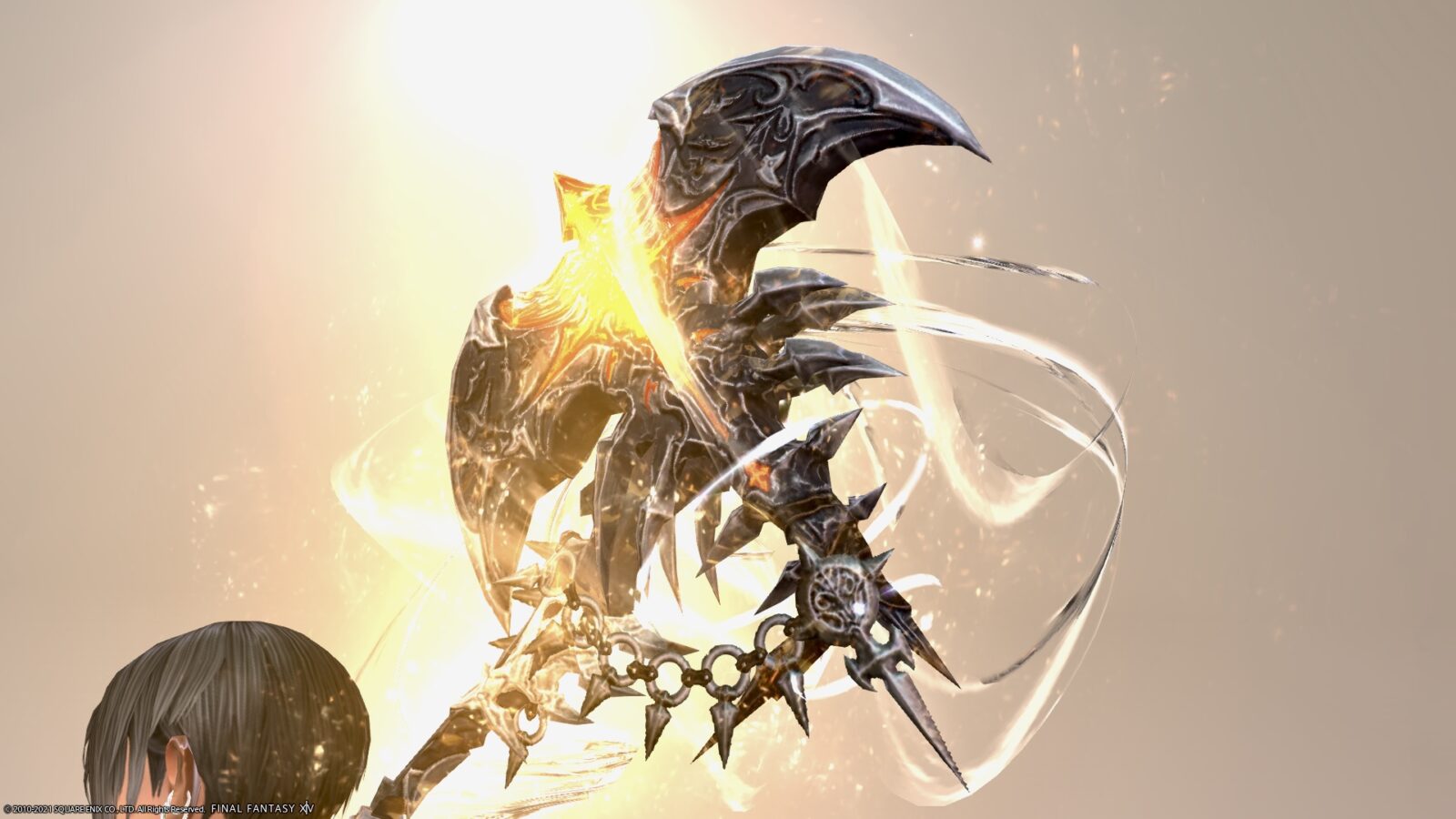 I don't think you can tell how it shines with just the photos, so check out the video below!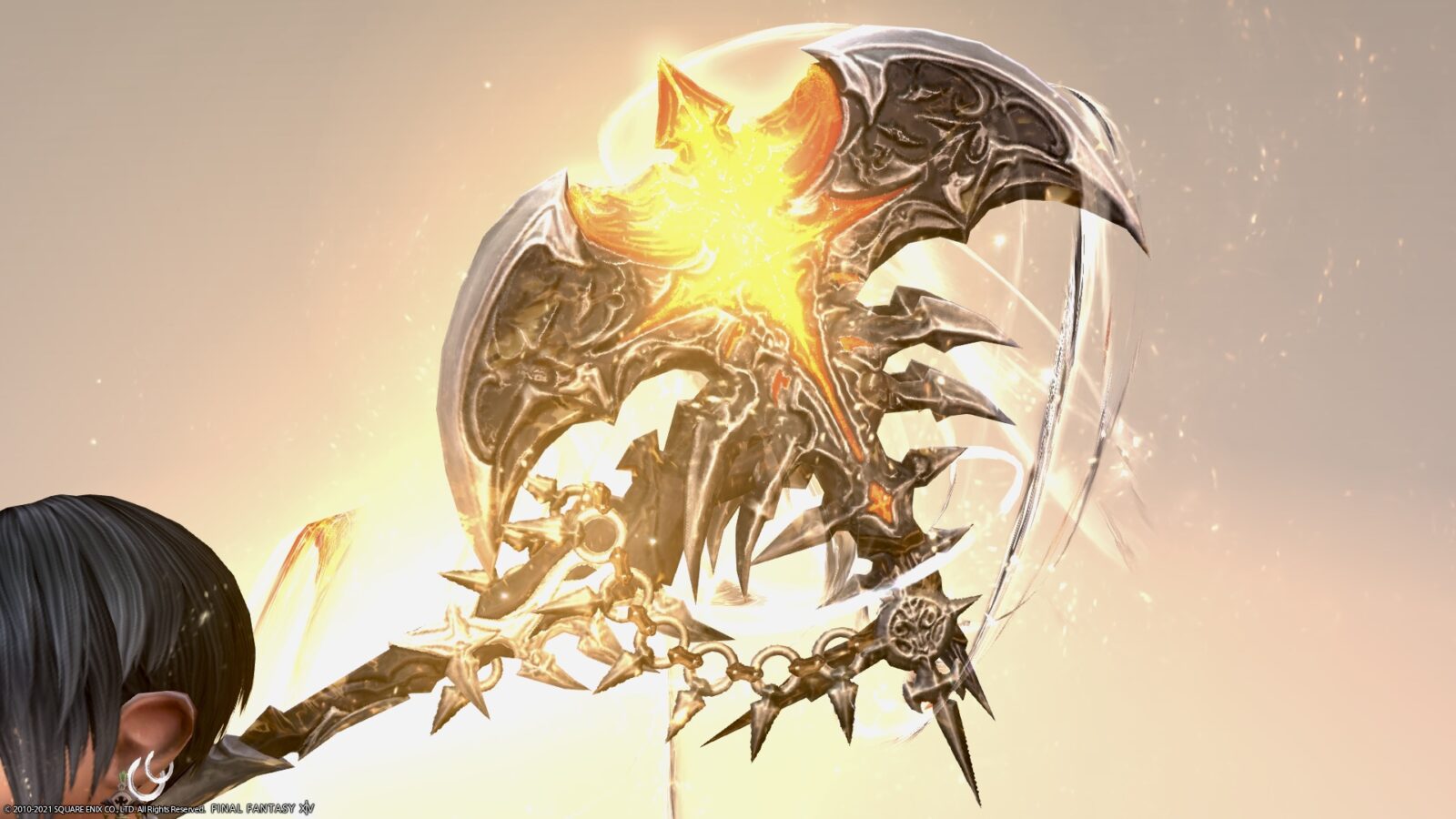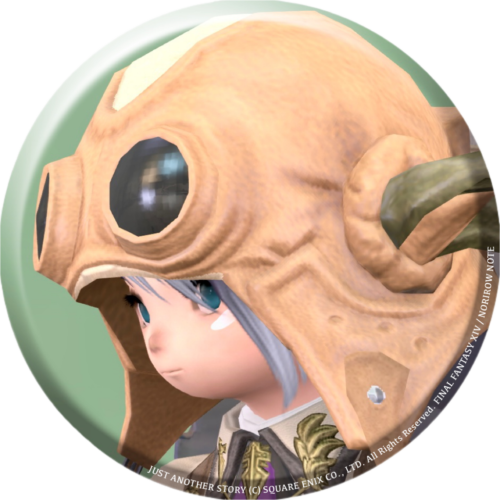 norirow
And I'm happy that this can also be dyed.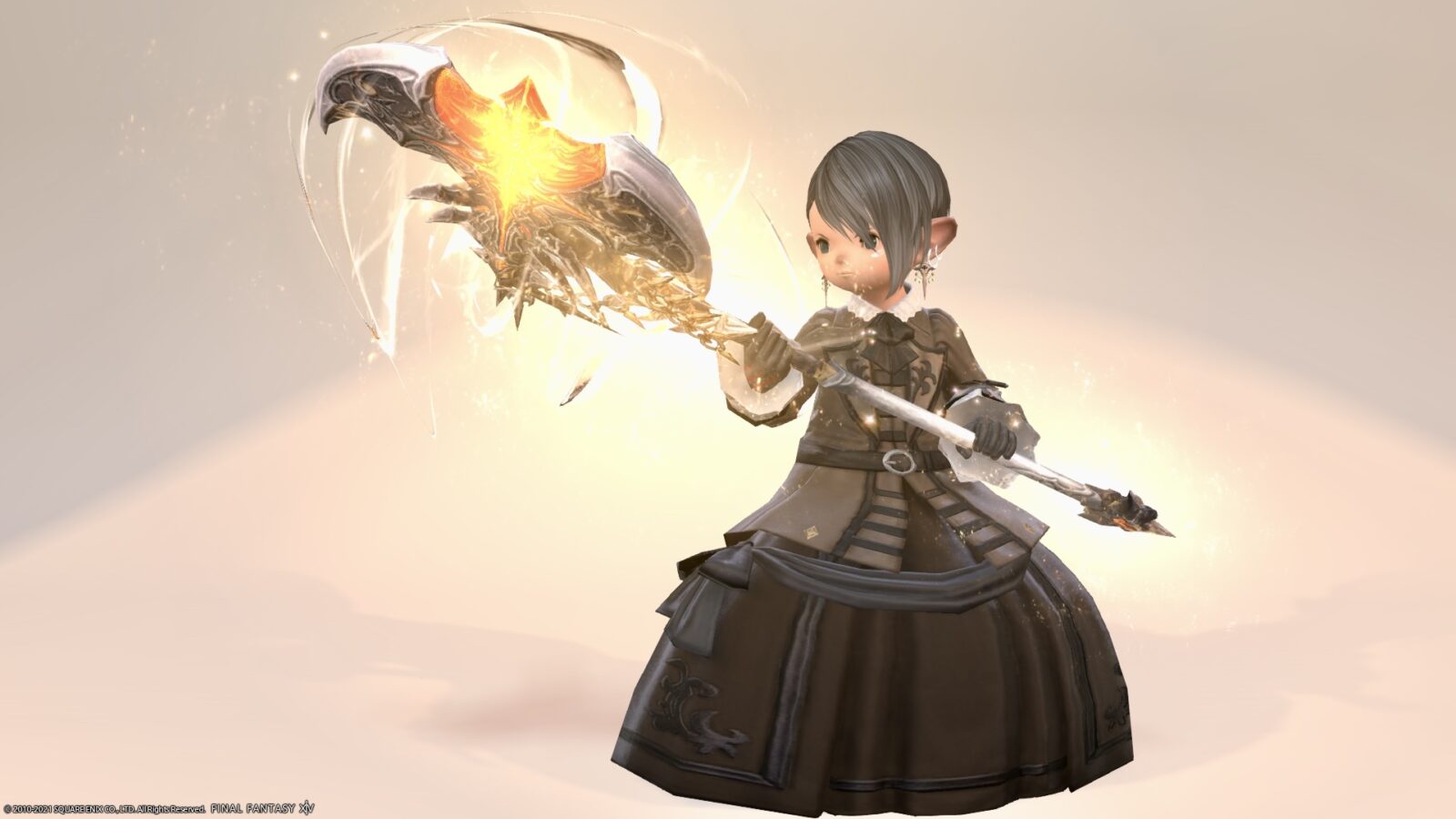 Dyeing pattern
The black part is dyed.
Original Color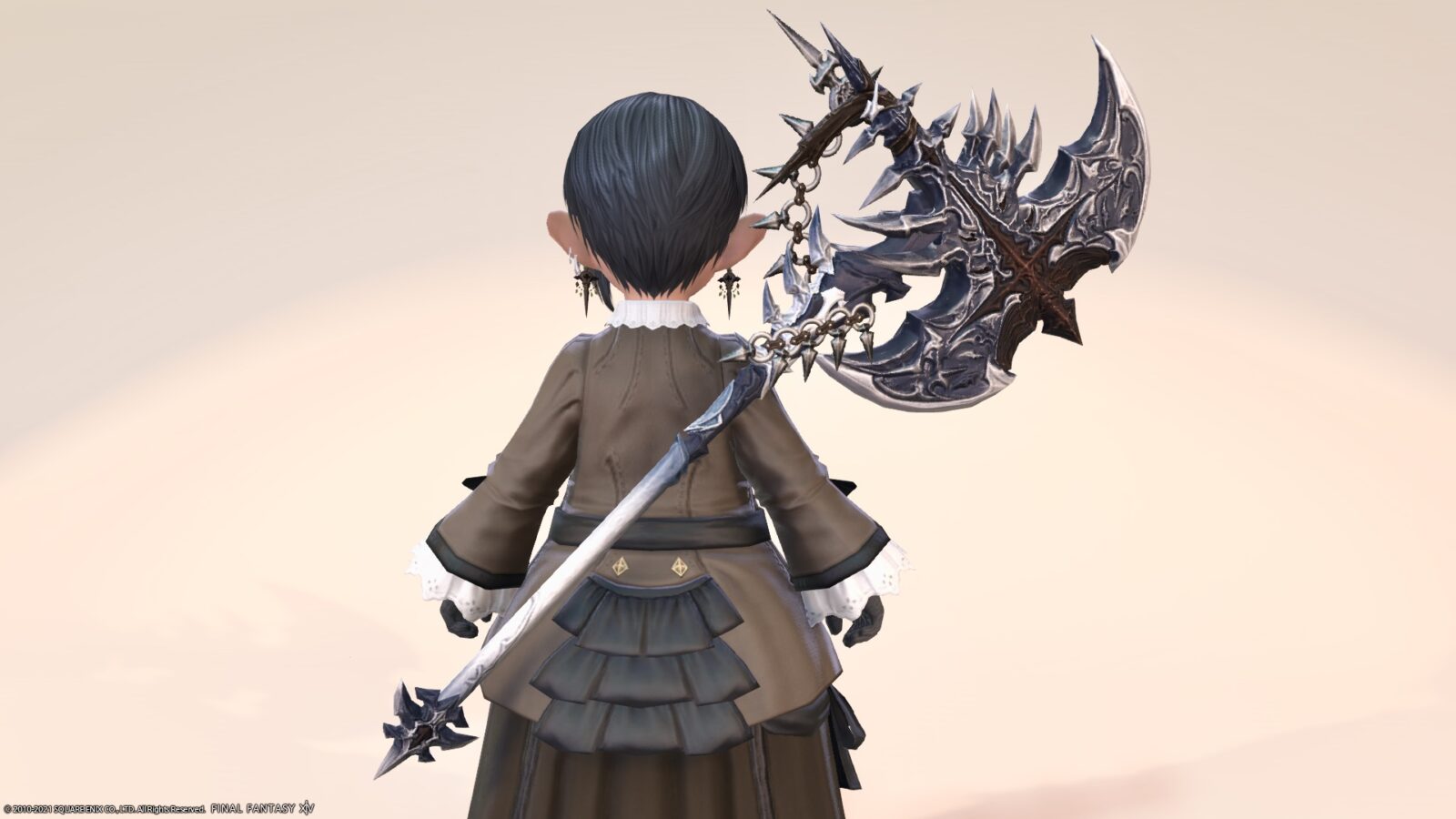 Snow White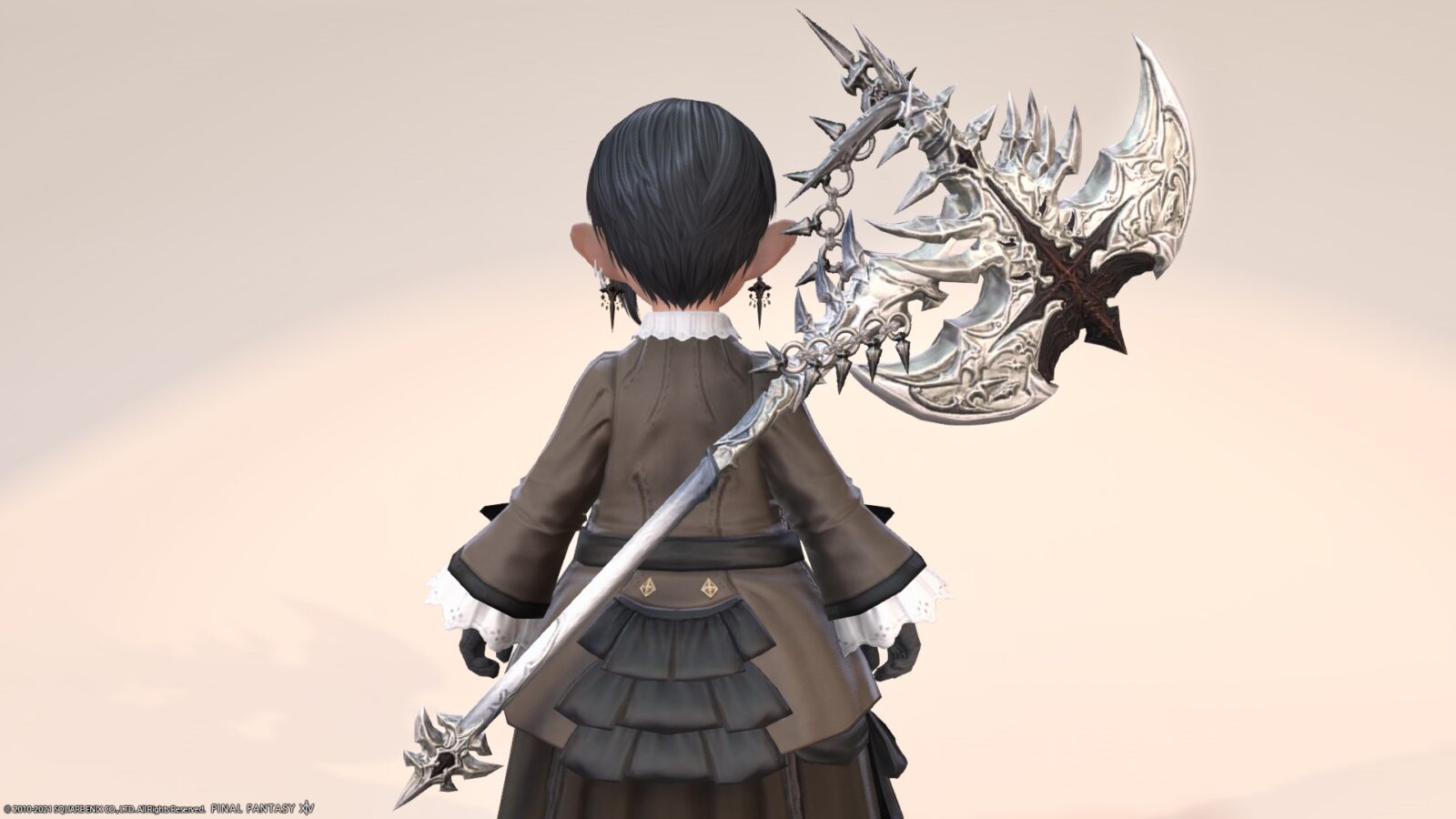 Dalamud Red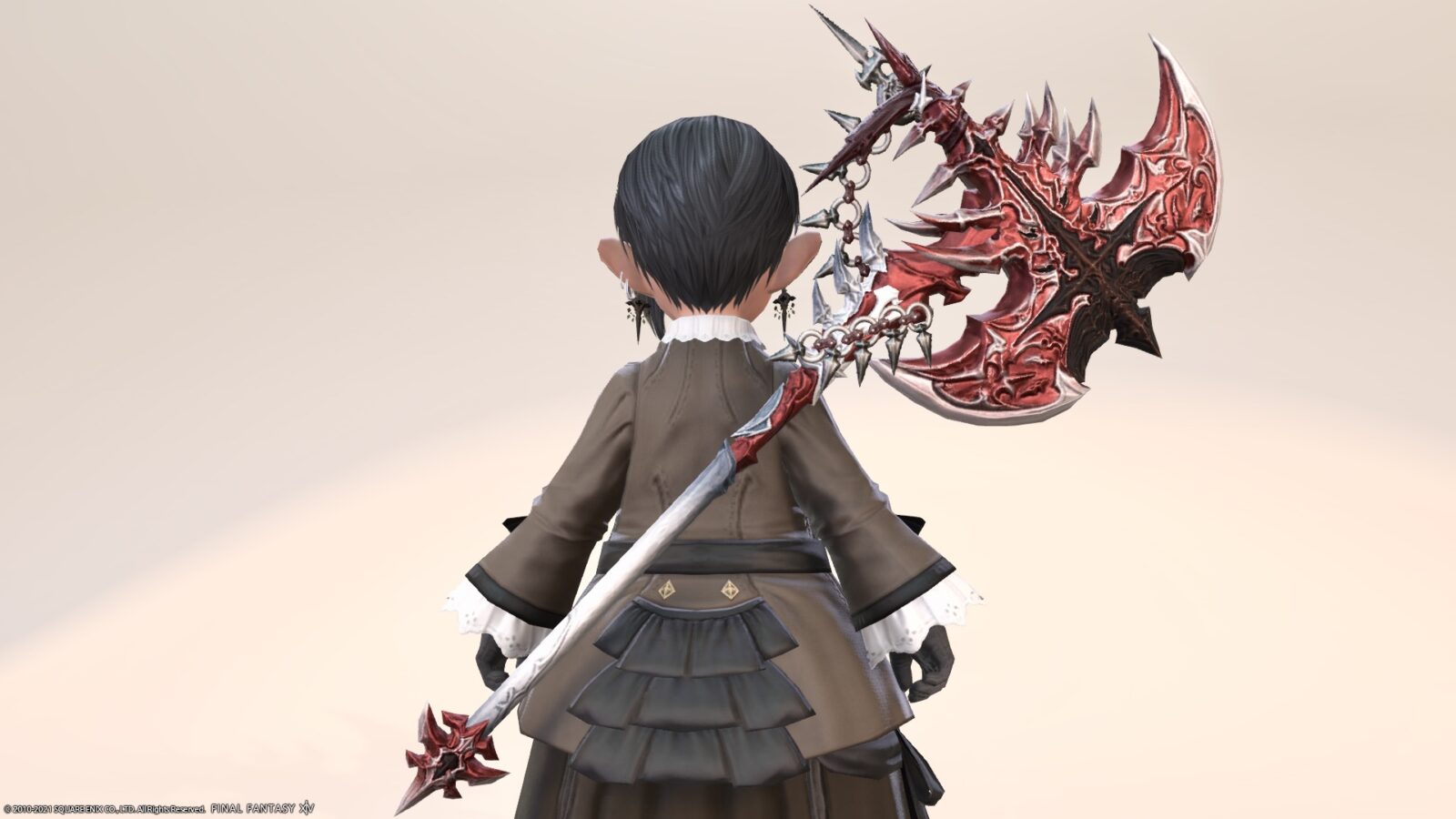 Honey Yellow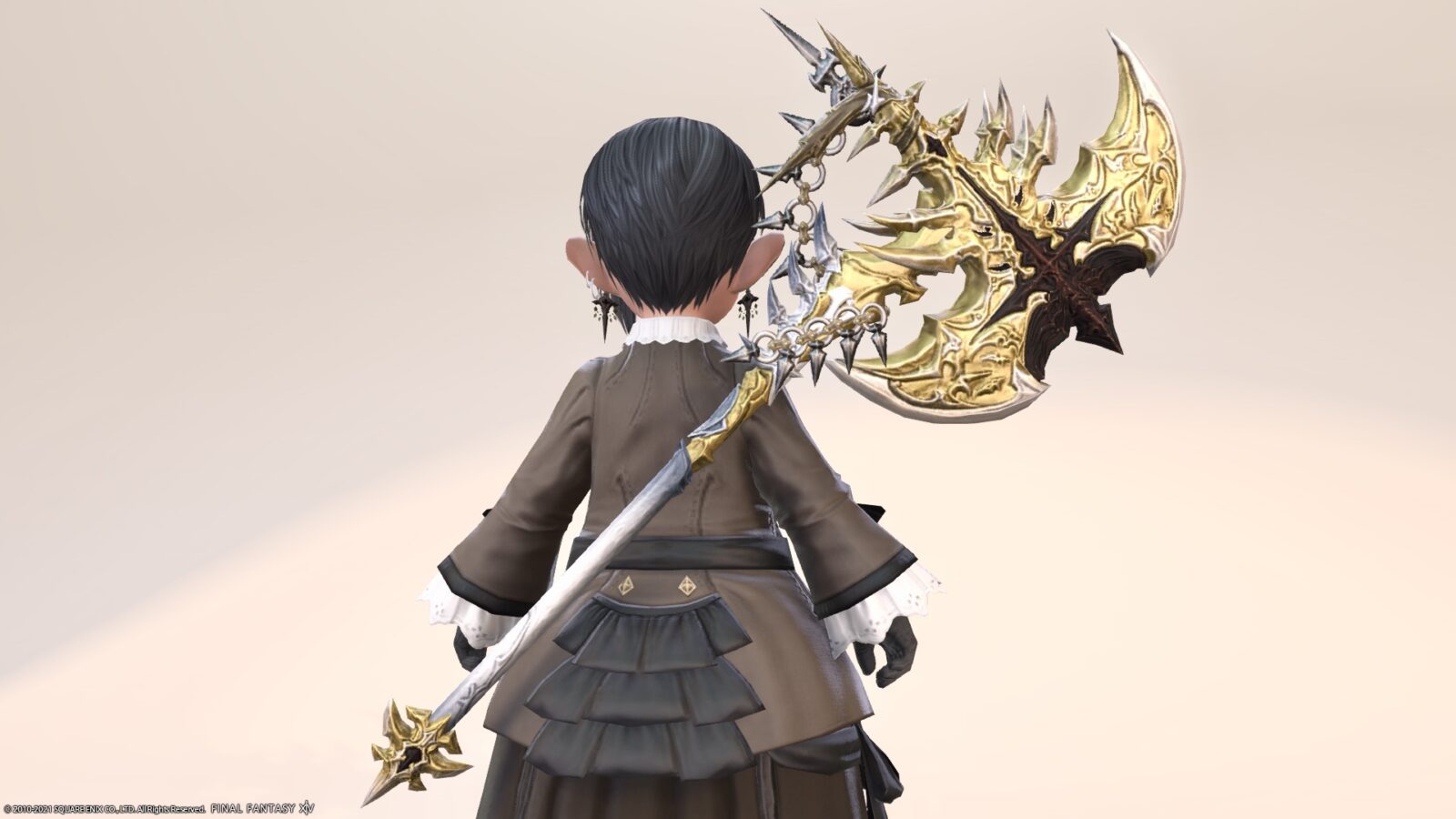 Shale Brown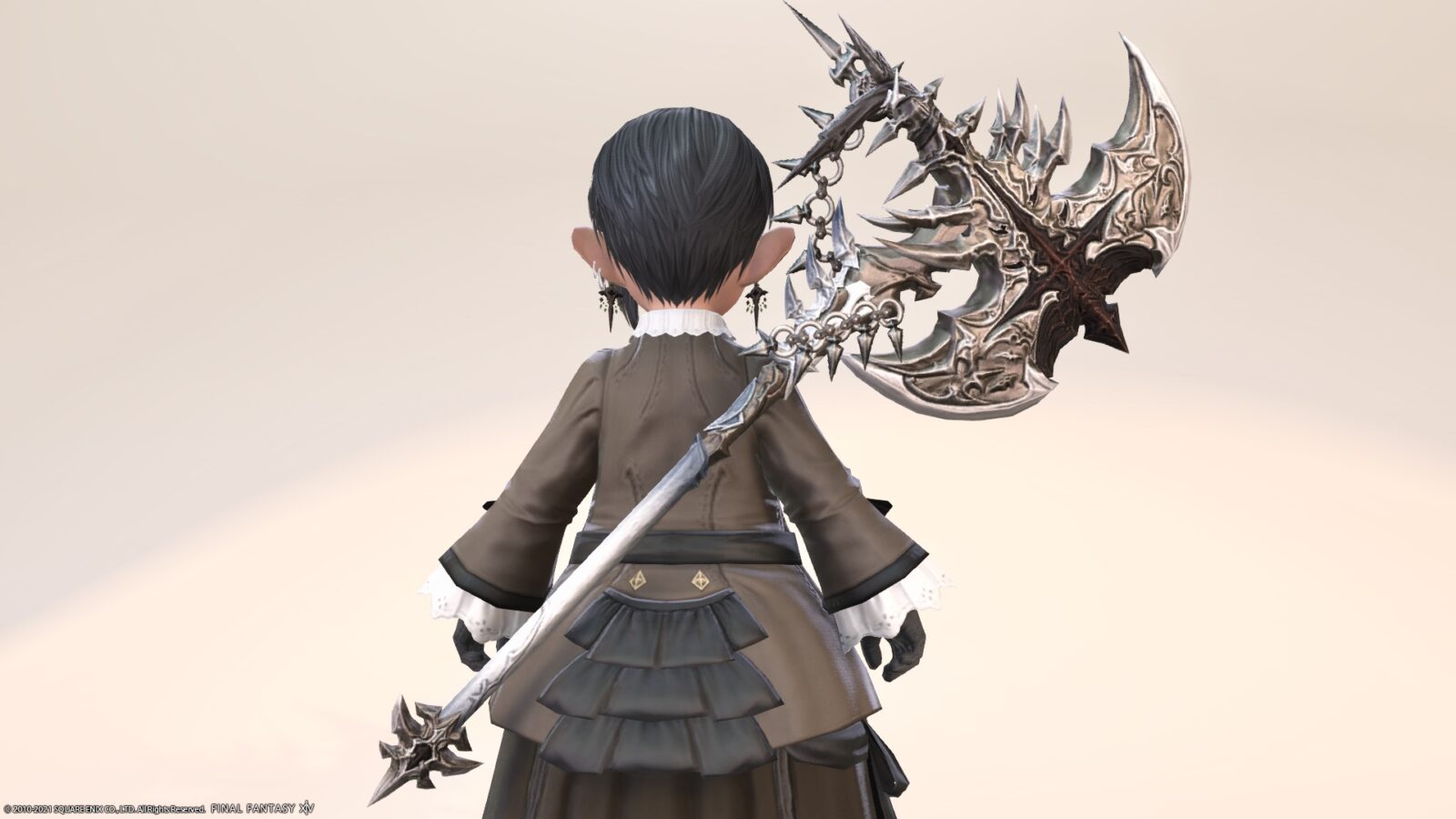 The evolution of the anima weapon requires a large amount of allagan tomestone poetics, so it is recommended that you replace the necessary items when you have a surplus.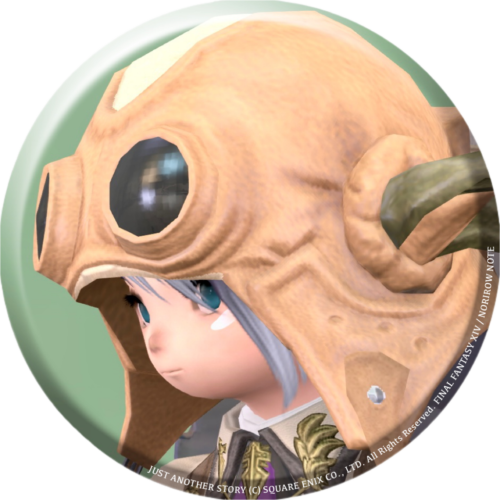 norirow
It's surprisingly easy to match with any outfit.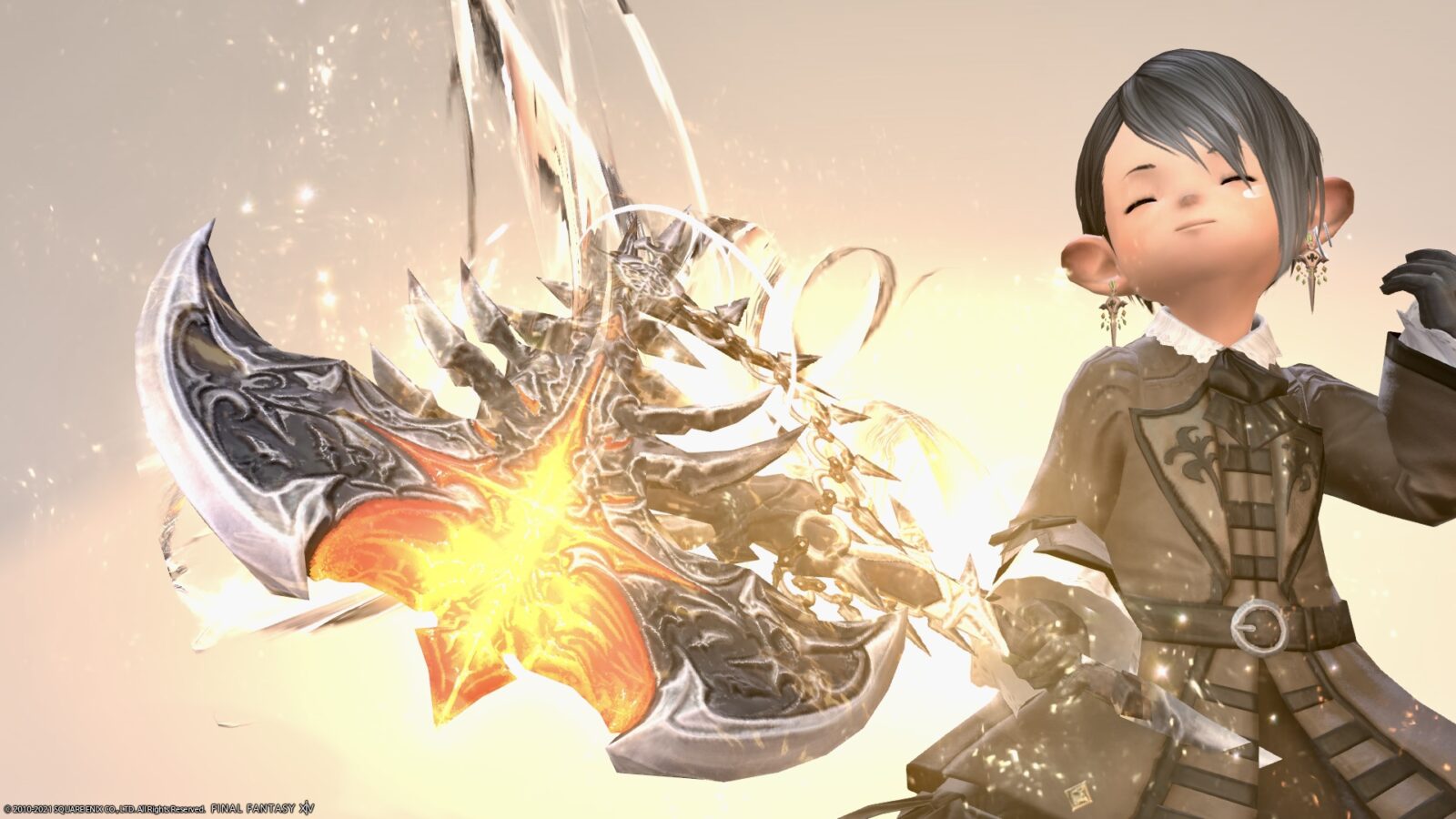 The anima weapon ax is full of dark fantasy so far, and many people like it.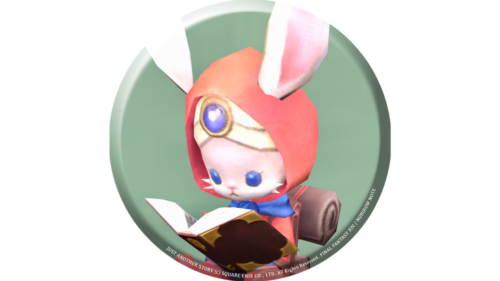 namingway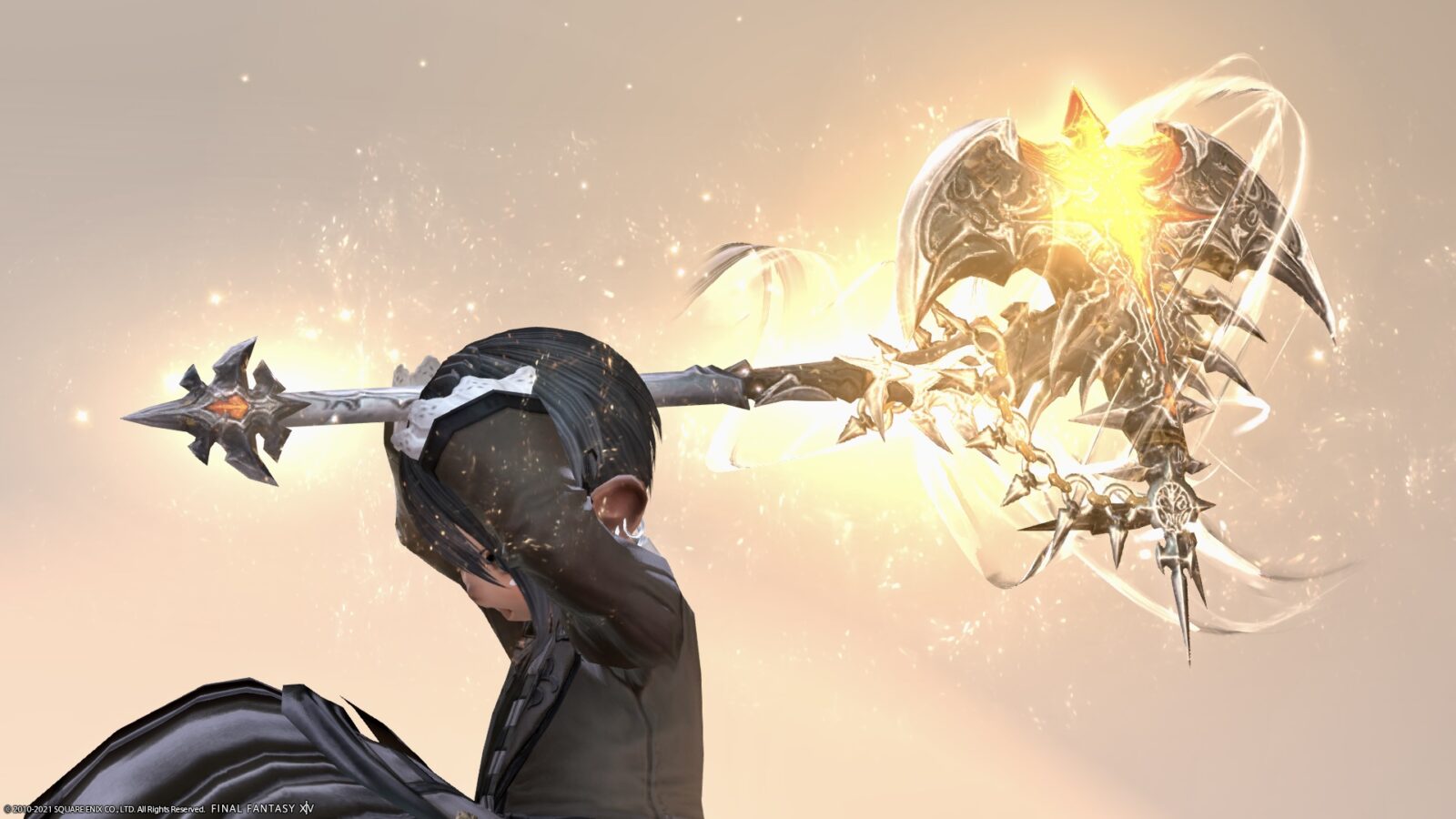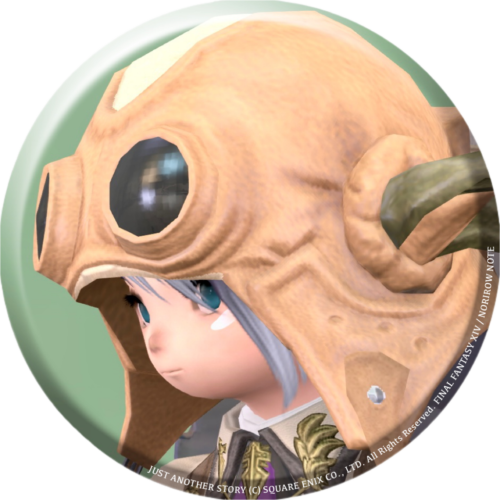 norirow
Yes Yes! I'm glad I like it!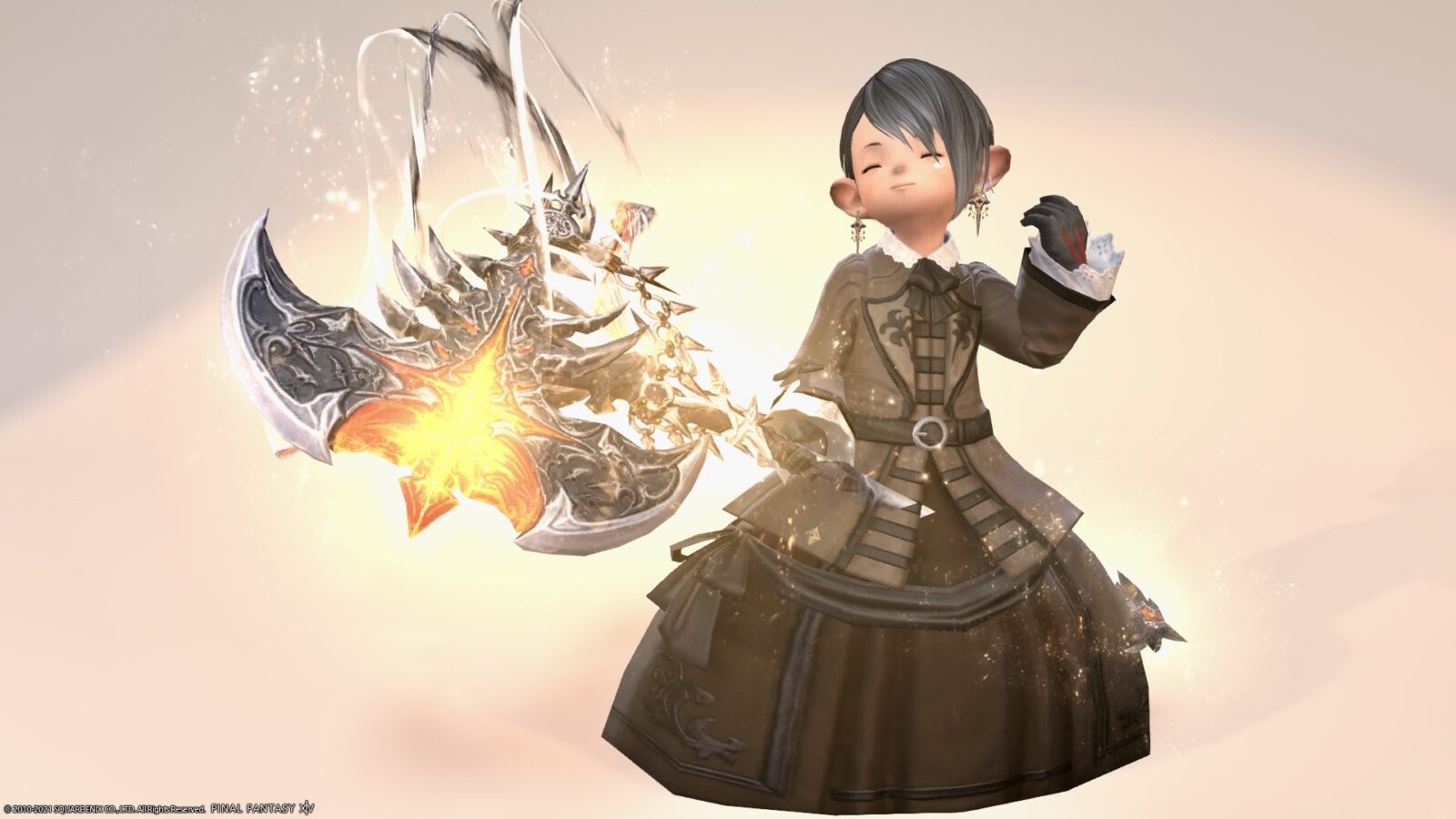 So, it was a record of the 6th form of the warrior's anima weapon "Sharpened Axe of the Blood Emperor".
▼ I recorded the glowing effect in the video!
Related records