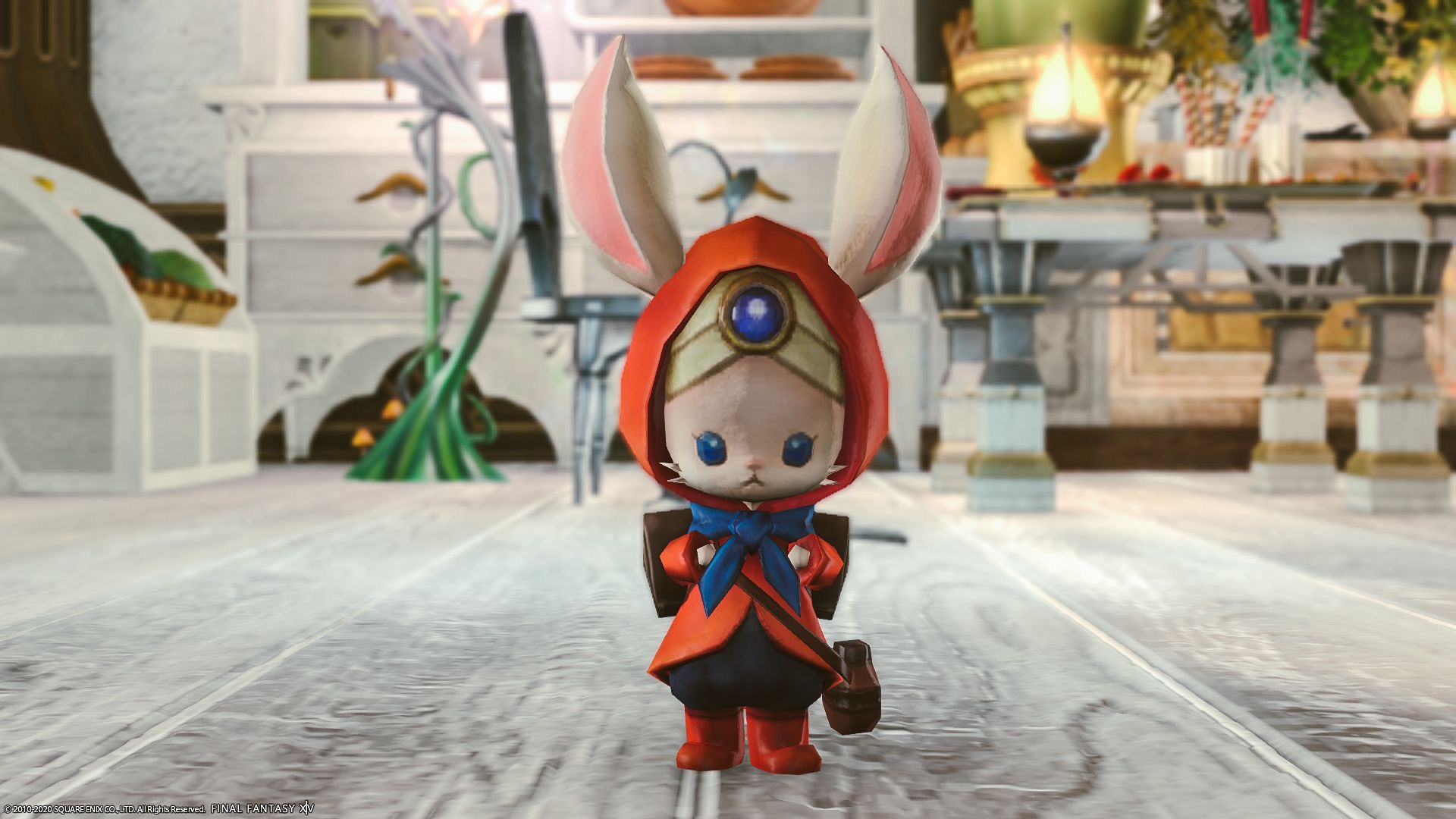 My travel companion "Namingway" has always been with me since I started my adventures in this world.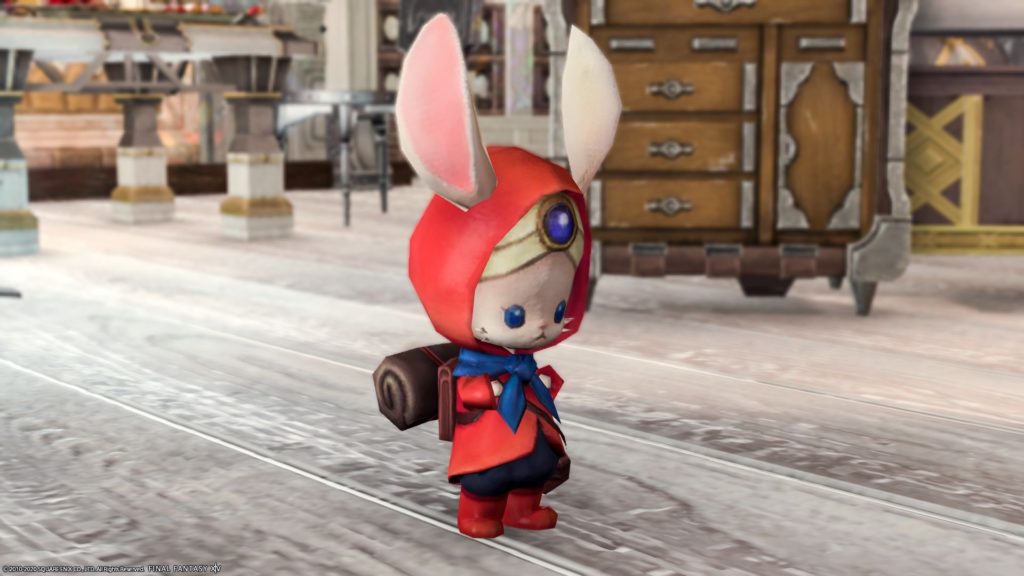 He used to appear as a name-changing entity in Final Fantasy's past work, but in 14 he appears as a minion.
While it is whispered that this cheerful vagrant is the sole surviving member of a tribe hailing from none other than the moon, most see Namingway for who he is─a queer fellow with a penchant for giving all he meets absurd nicknames then jotting them down in his mysterious journal. (from official commentary)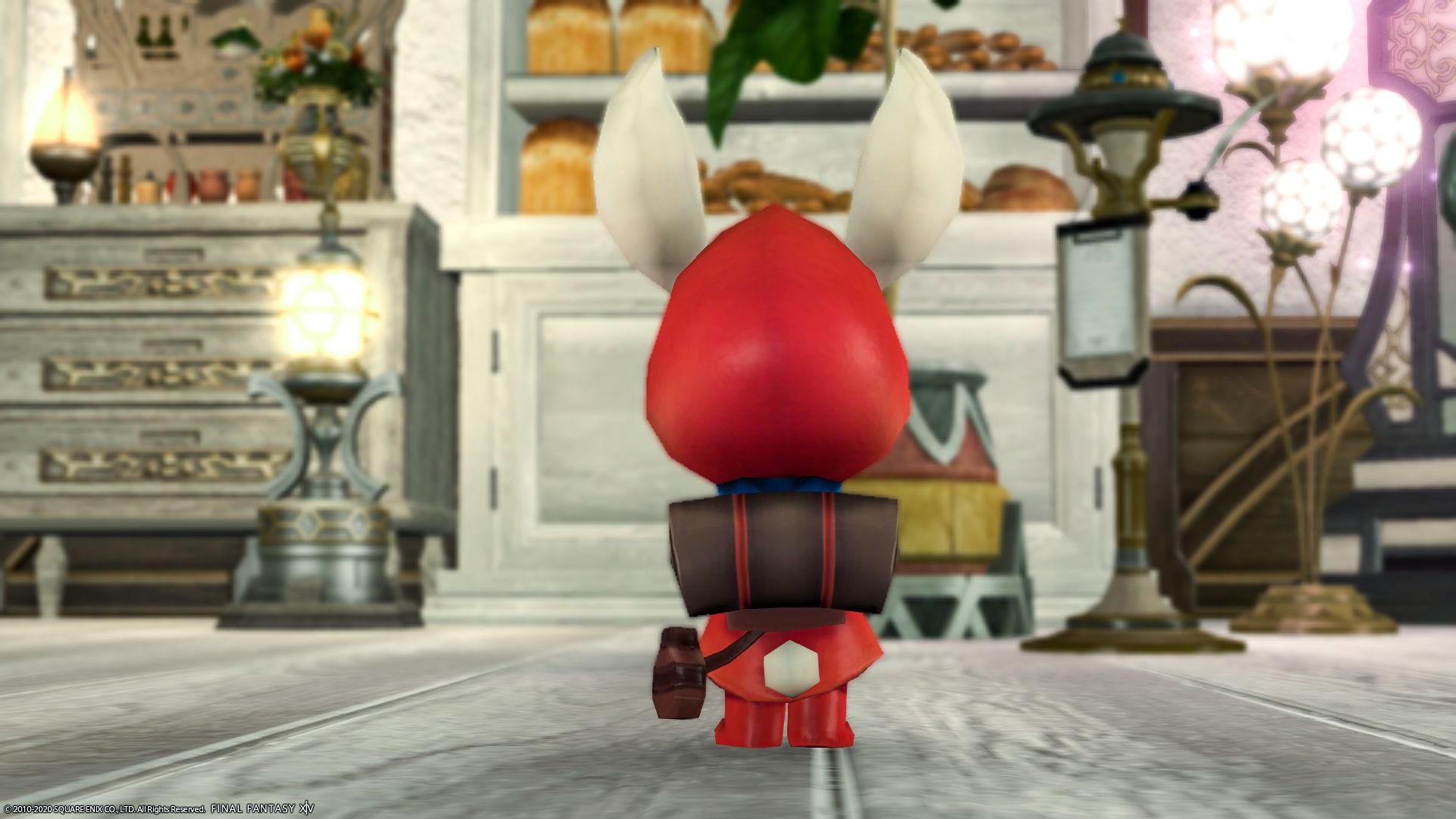 He always carries his luggage and adventures together.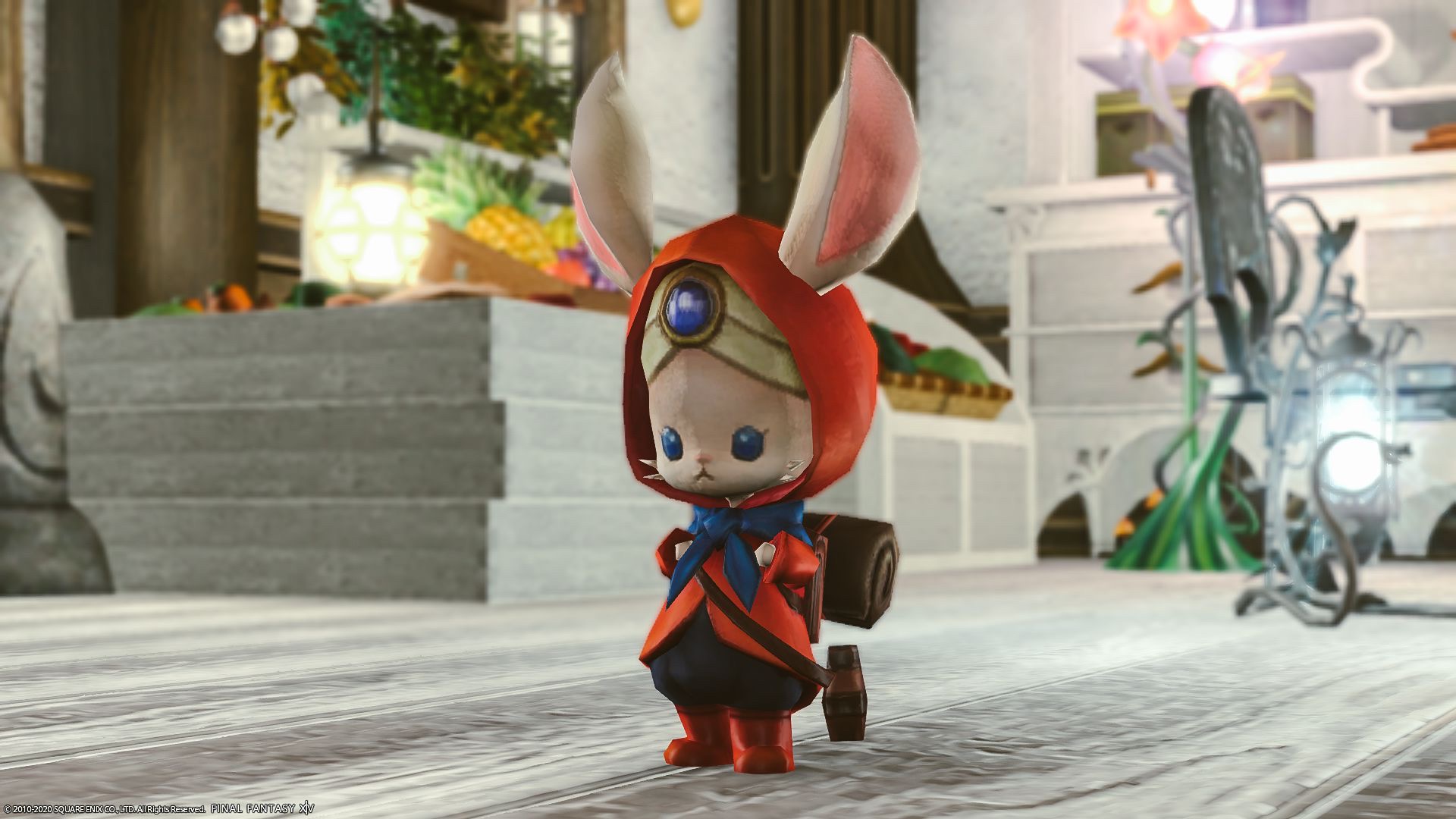 And he's cute to sit down and read books from time to time.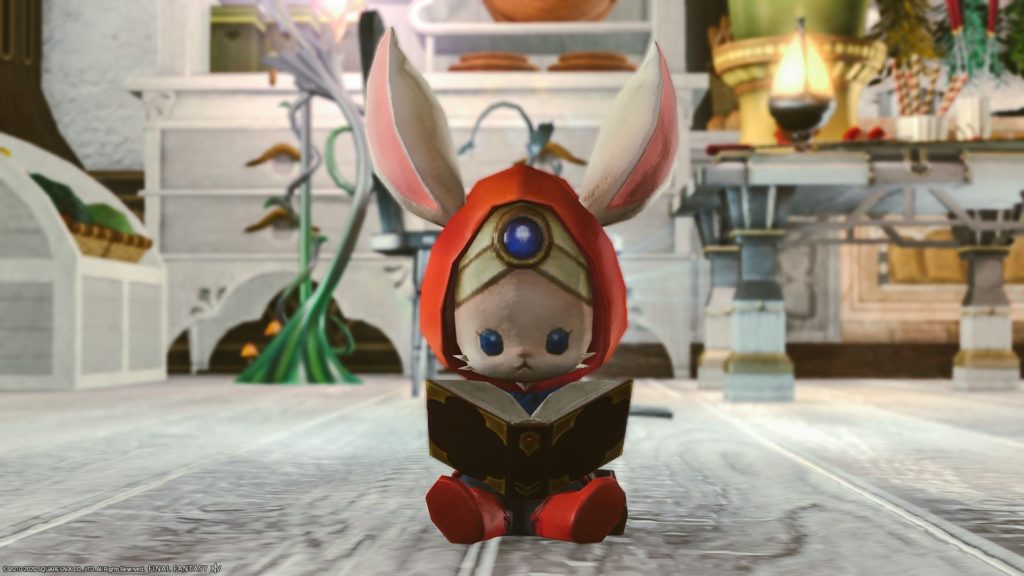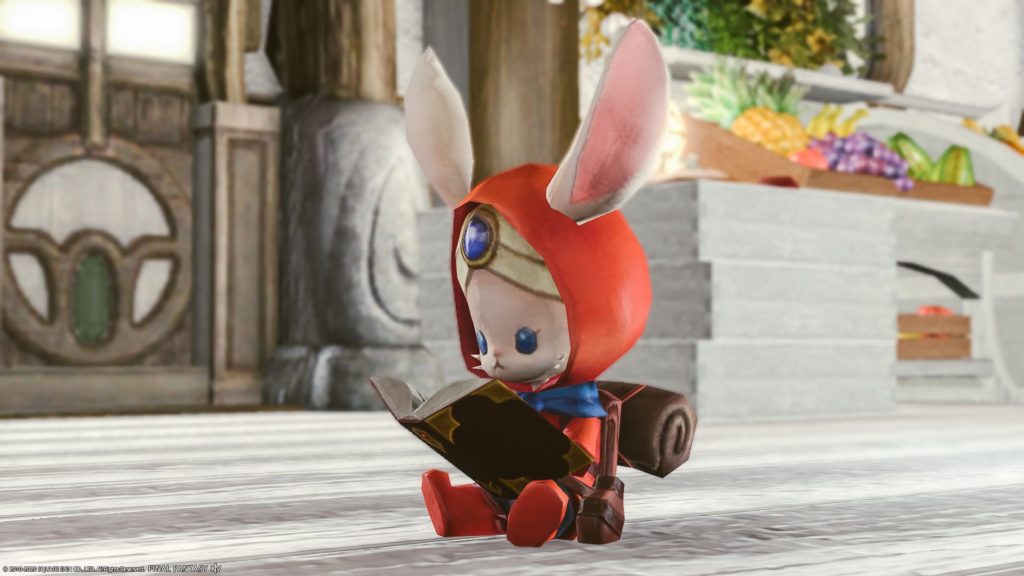 There is something written in the book properly.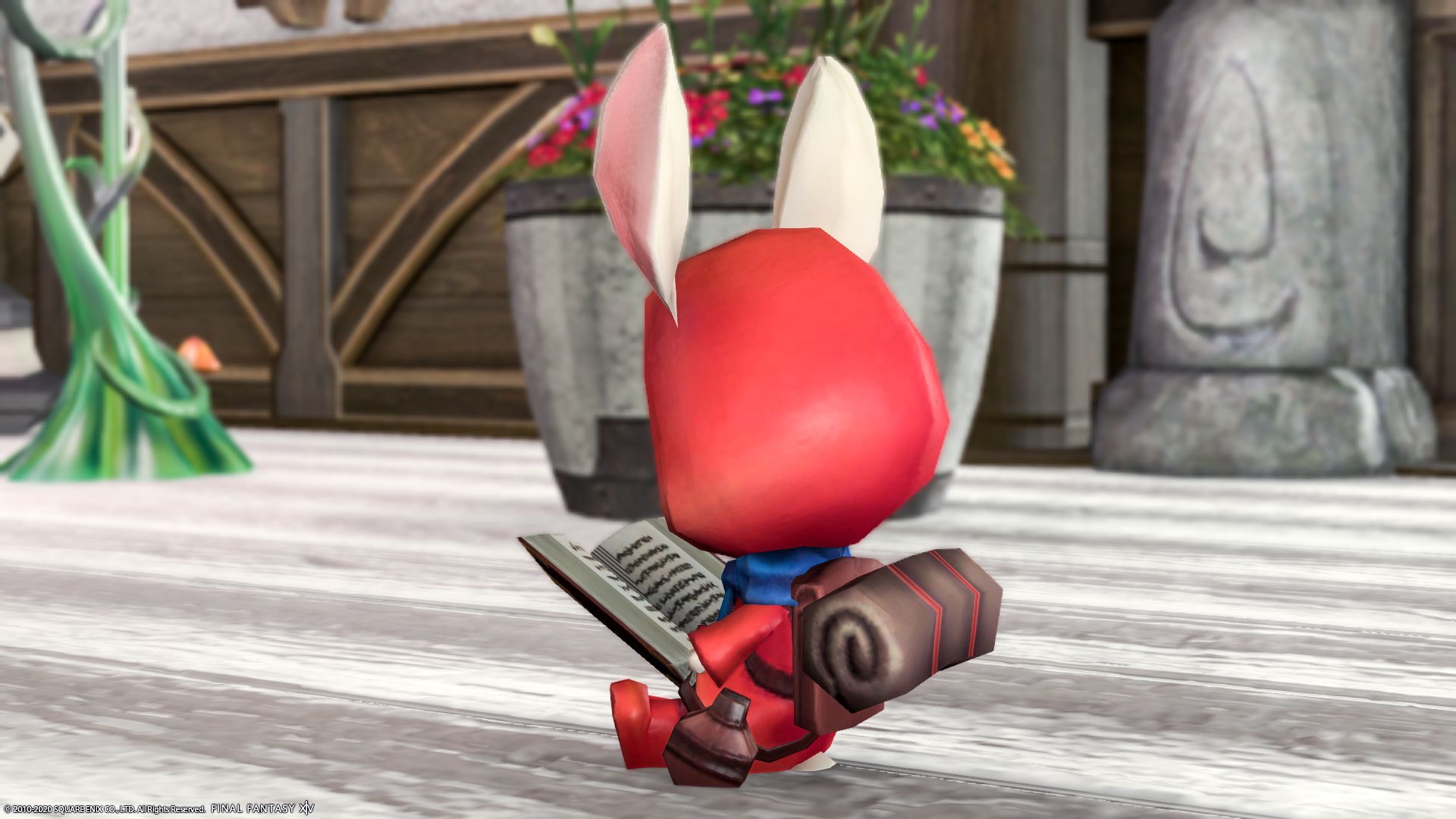 This Namingway was a privilege that came with the official world setting book "Encyclopaedia Eorzea
" that I bought when I started my adventure in Eorzea.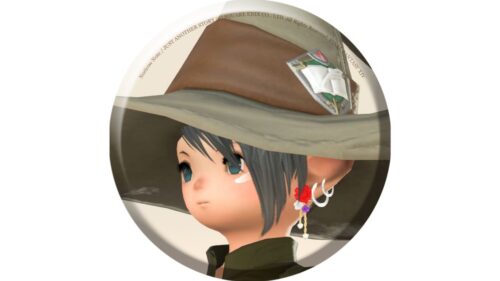 norirow
A gorgeous world setting book that I still love and sometimes read back ✨
However, apparently the expiry date of this privilege is until December 31, 2018, so it may not be available anymore…? I wonder what about…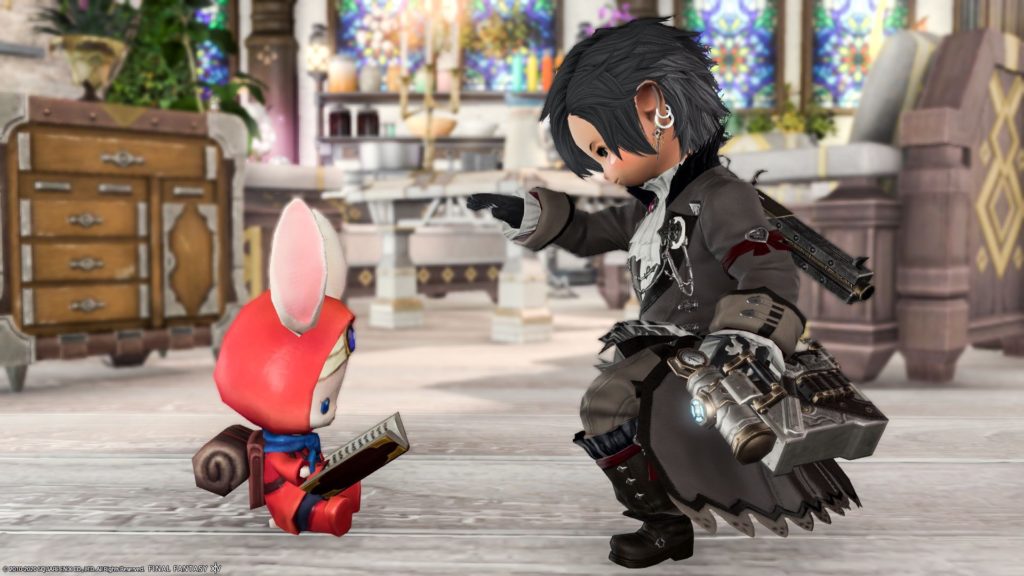 I really love this minion.
I'm sure that we will continue to adventure together.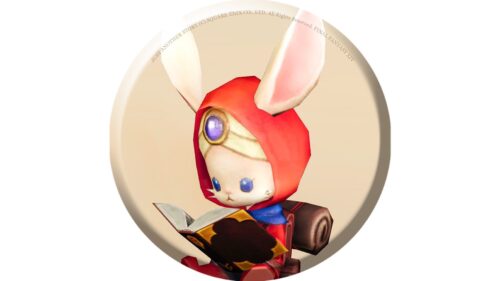 namingway
Related Records