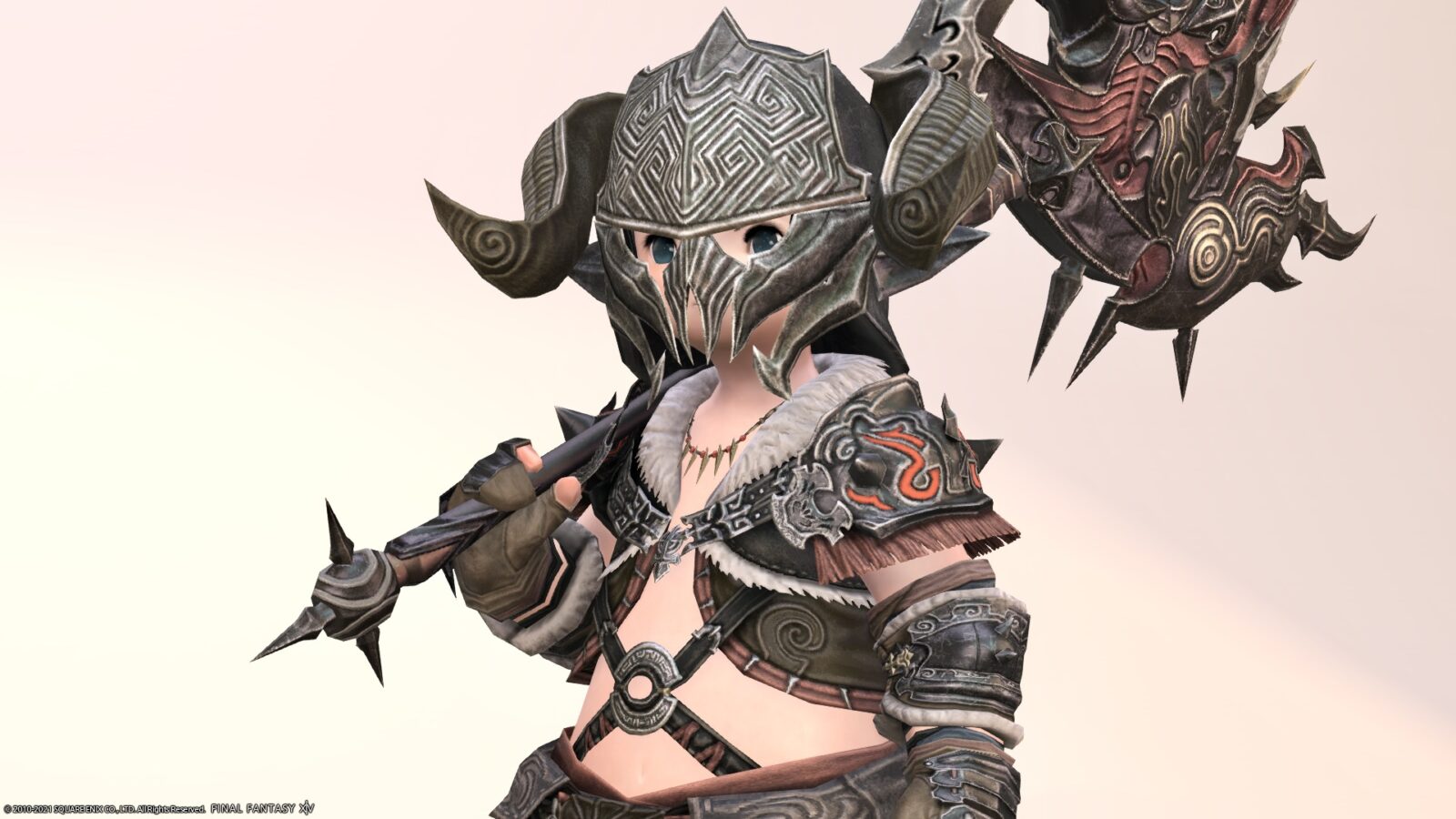 This is a record of the Warrior's AF5 equipment (Lv89) "Pummeler" series.
※ AF5 equipment is an abbreviation for Lv89 artifact equipment, which means "special equipment unique to each job". The artifact equipment is a milestone and a special outfit with a fairly elaborate design. (AF5 is a costume for Endwalker)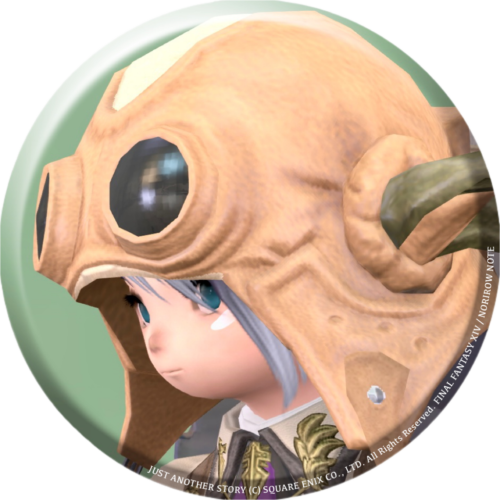 norirow
Oh, it's a wild costume again.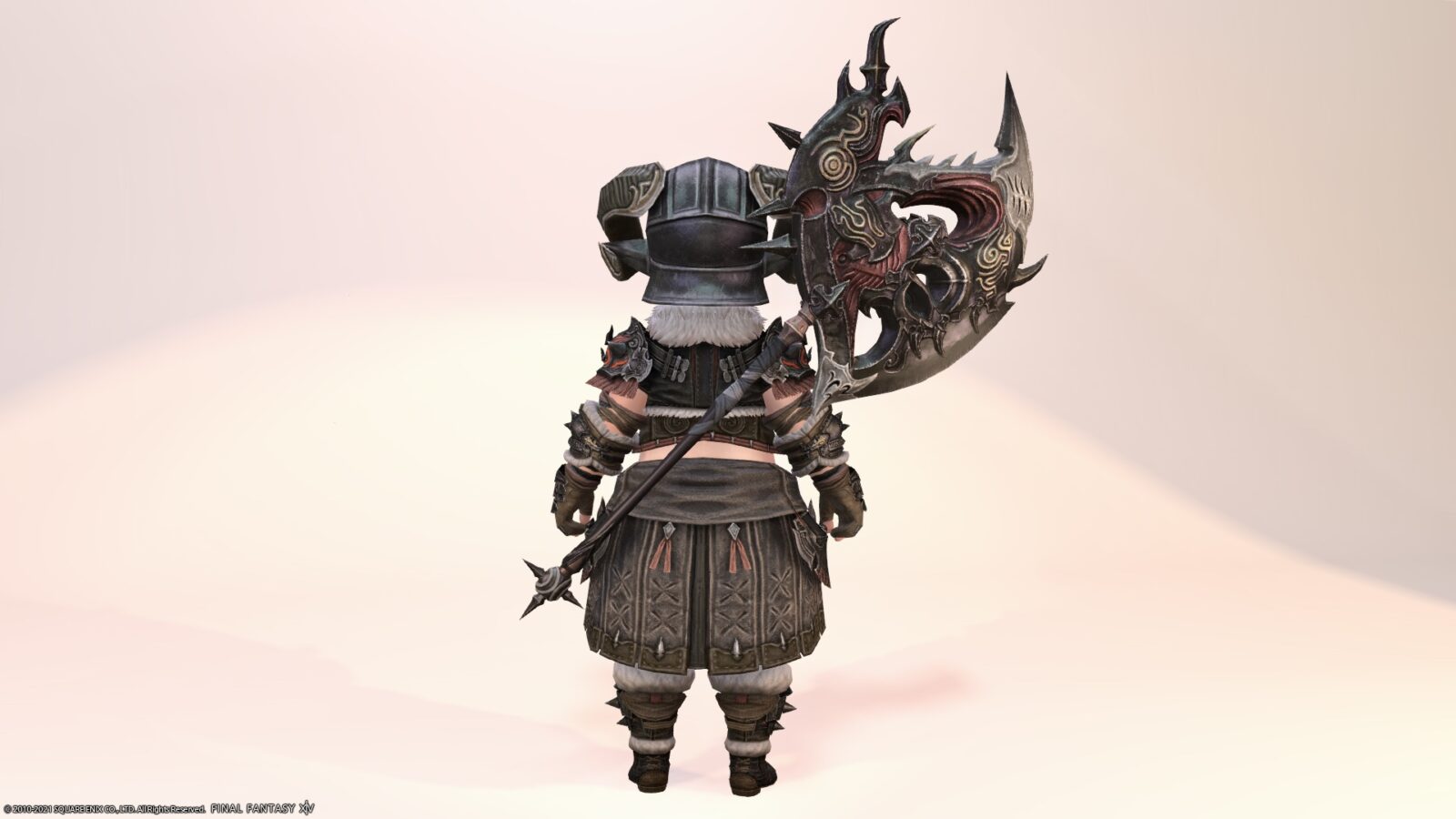 Norirow-san … It doesn't look good on you at all.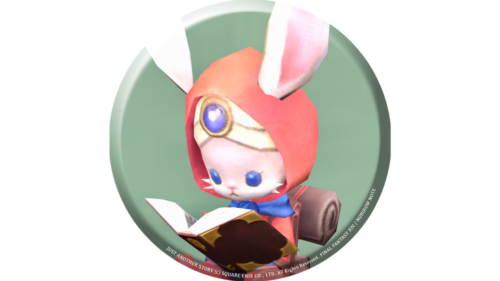 namingway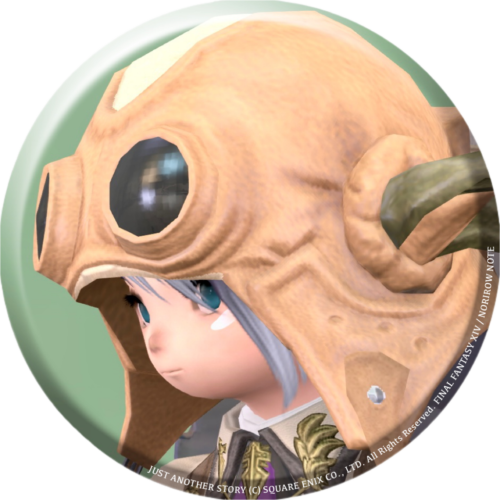 norirow
Warrior AF5 equipment
These should be available somewhere as you progress through the Endwalker story.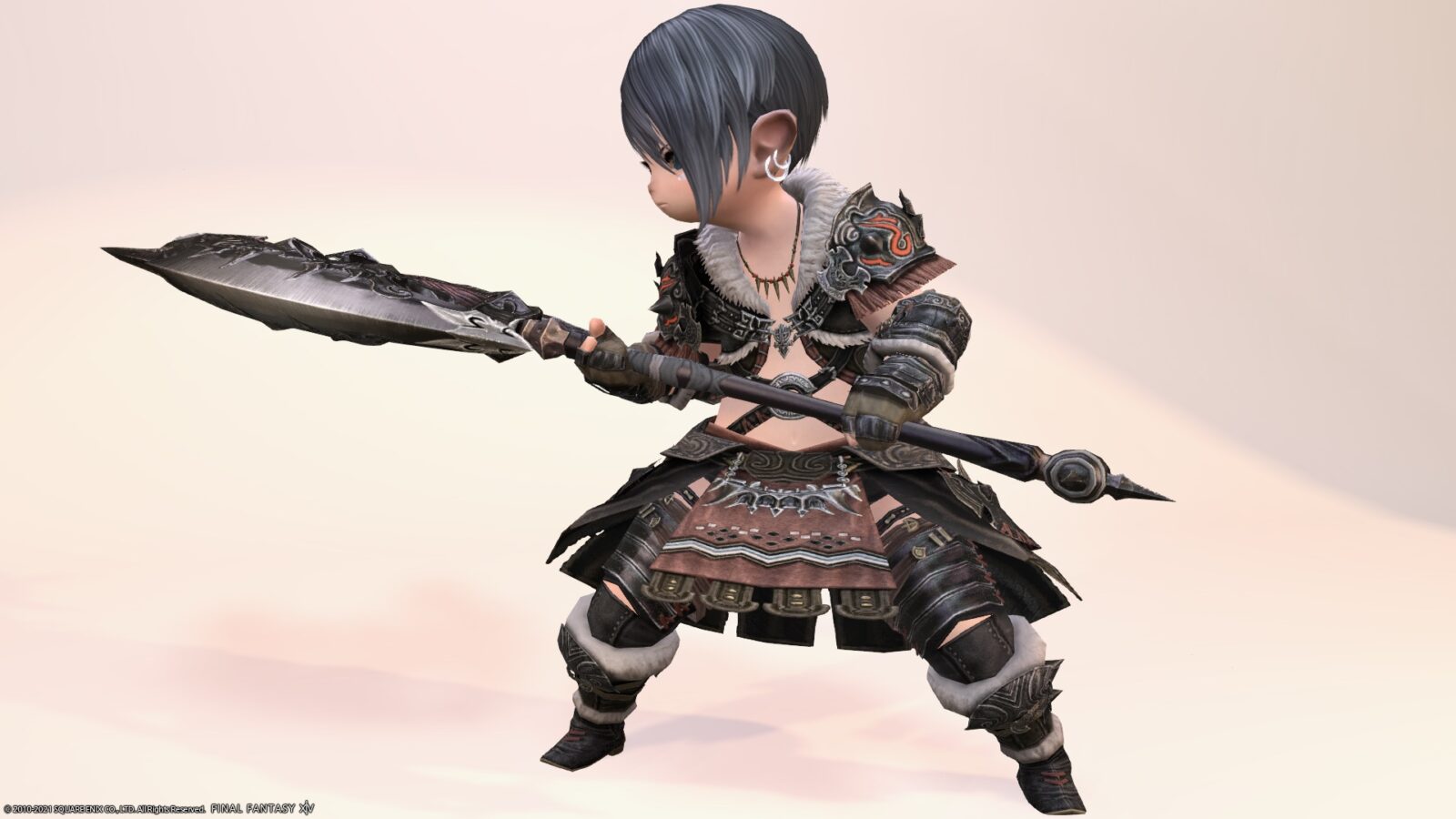 The head equipment is a sturdy helmet with large horns.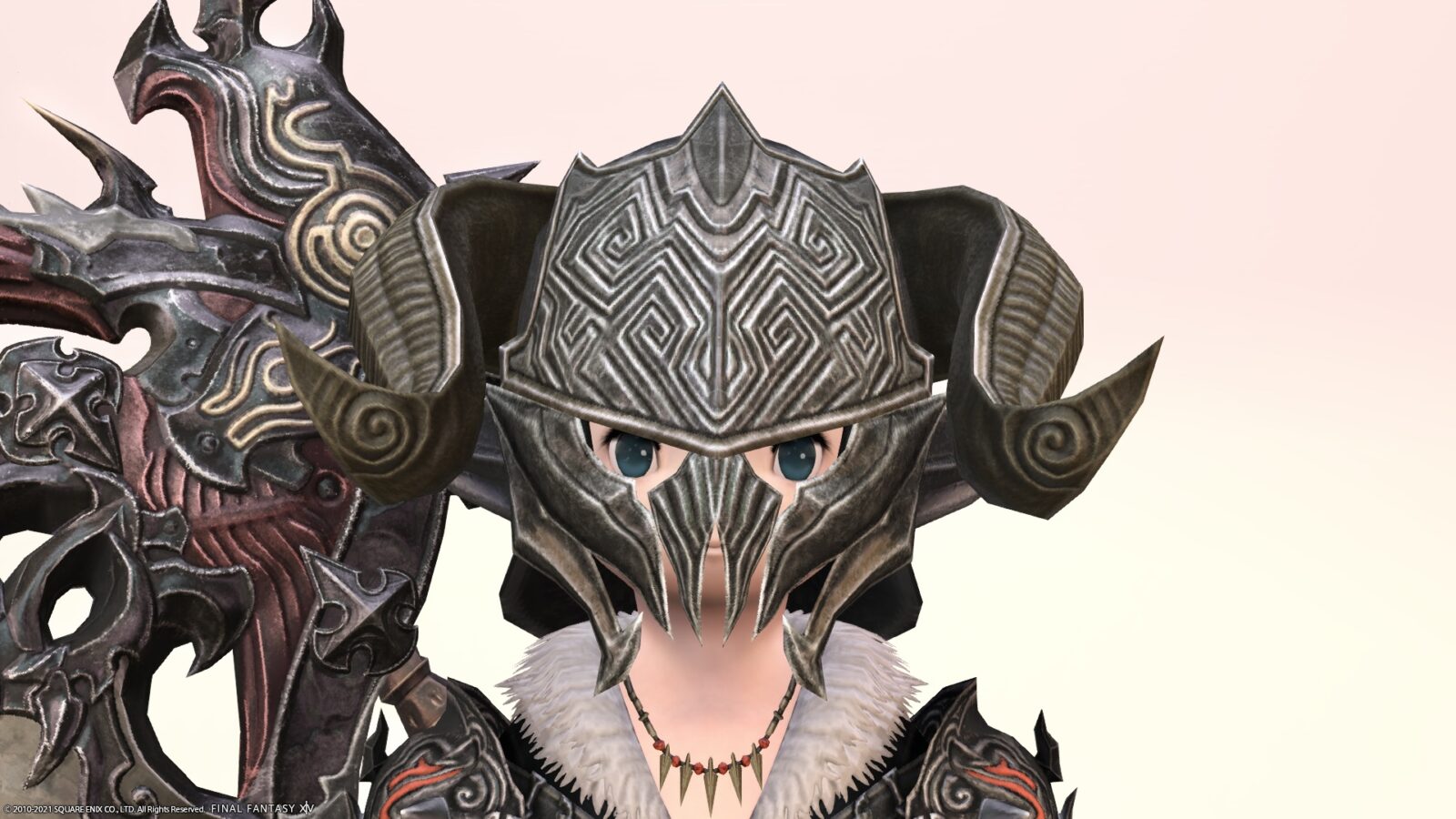 When you wear a full-face helmet, you're really suspicious.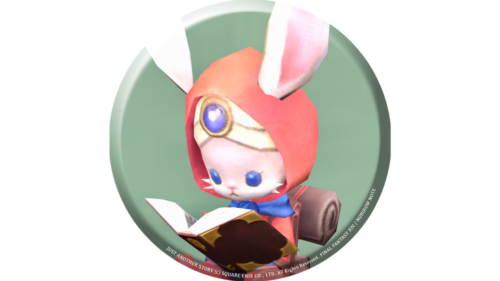 namingway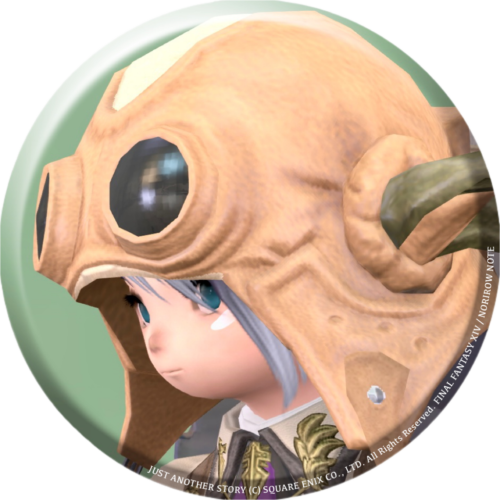 norirow
Uh … but you see, this face shield can be opened and closed 💦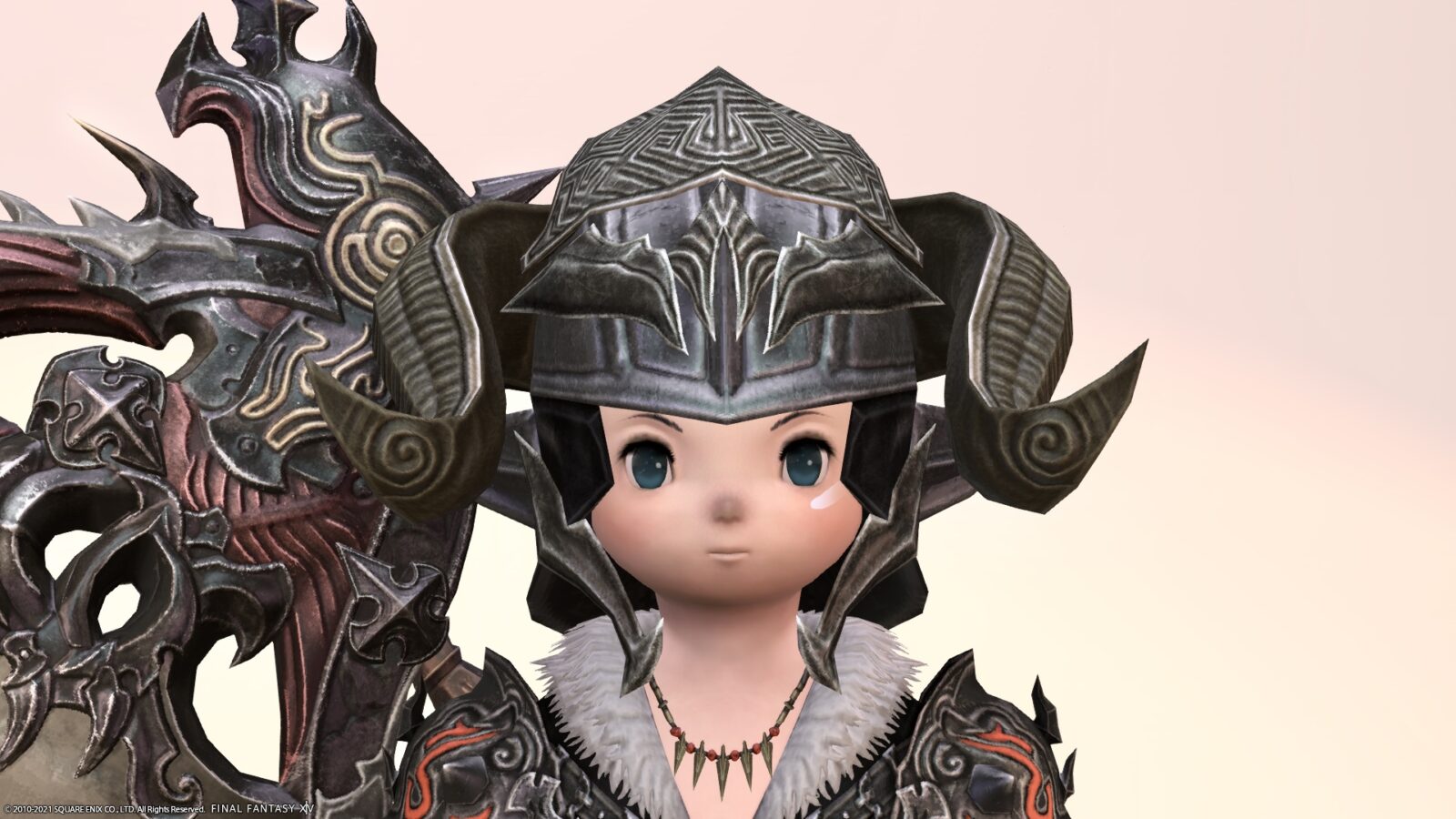 Still, it doesn't suit you …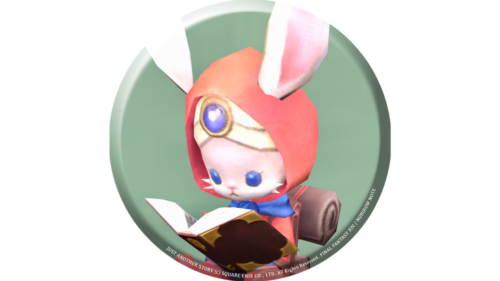 namingway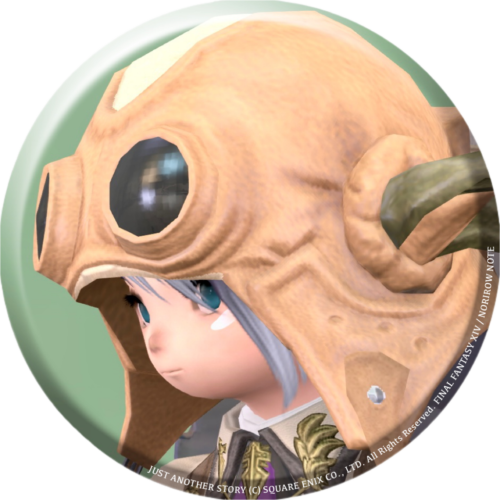 norirow
Isn't it cool if I take off my helmet? 💦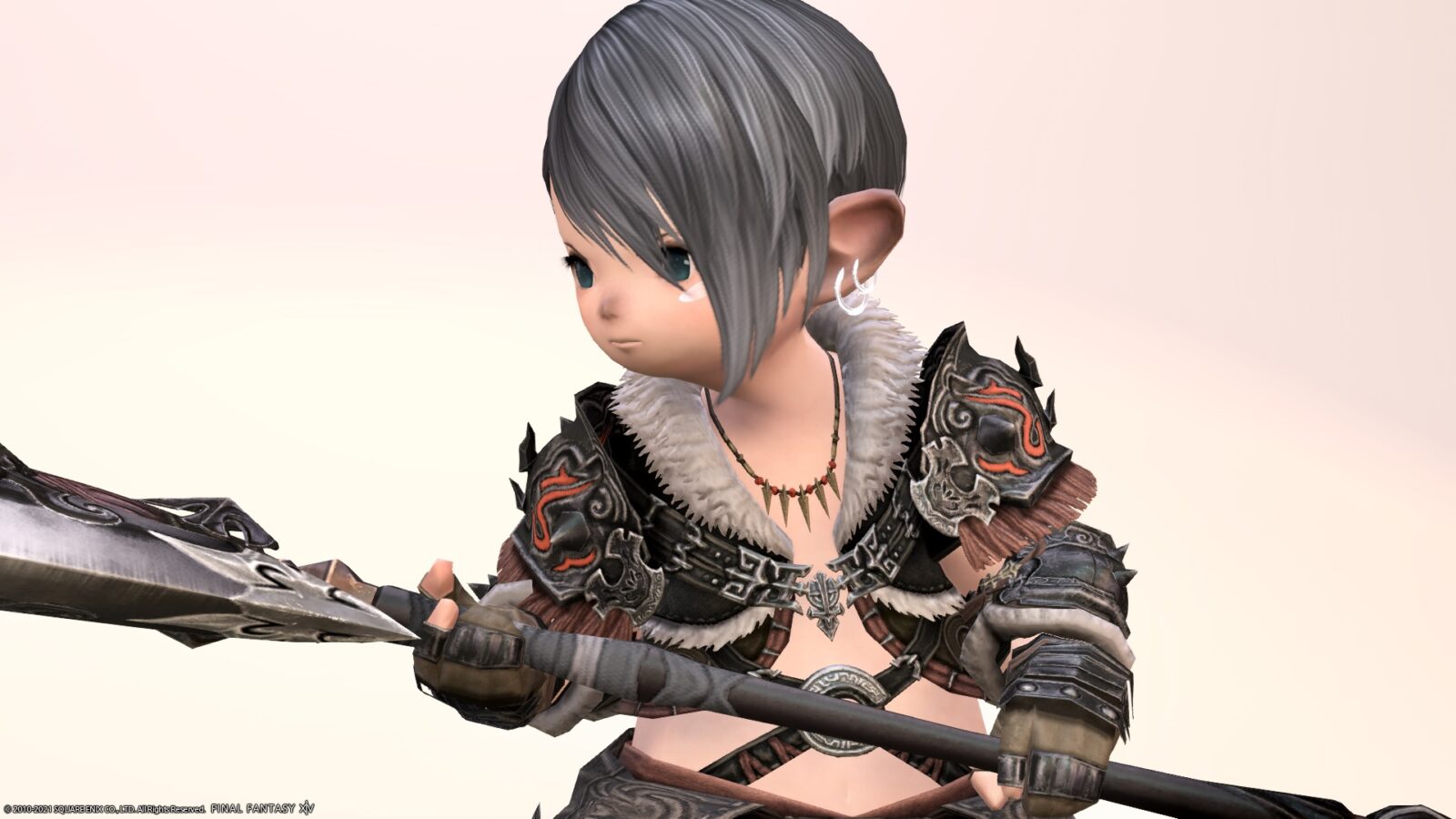 The torso equipment is a wild vest with a high degree of exposure.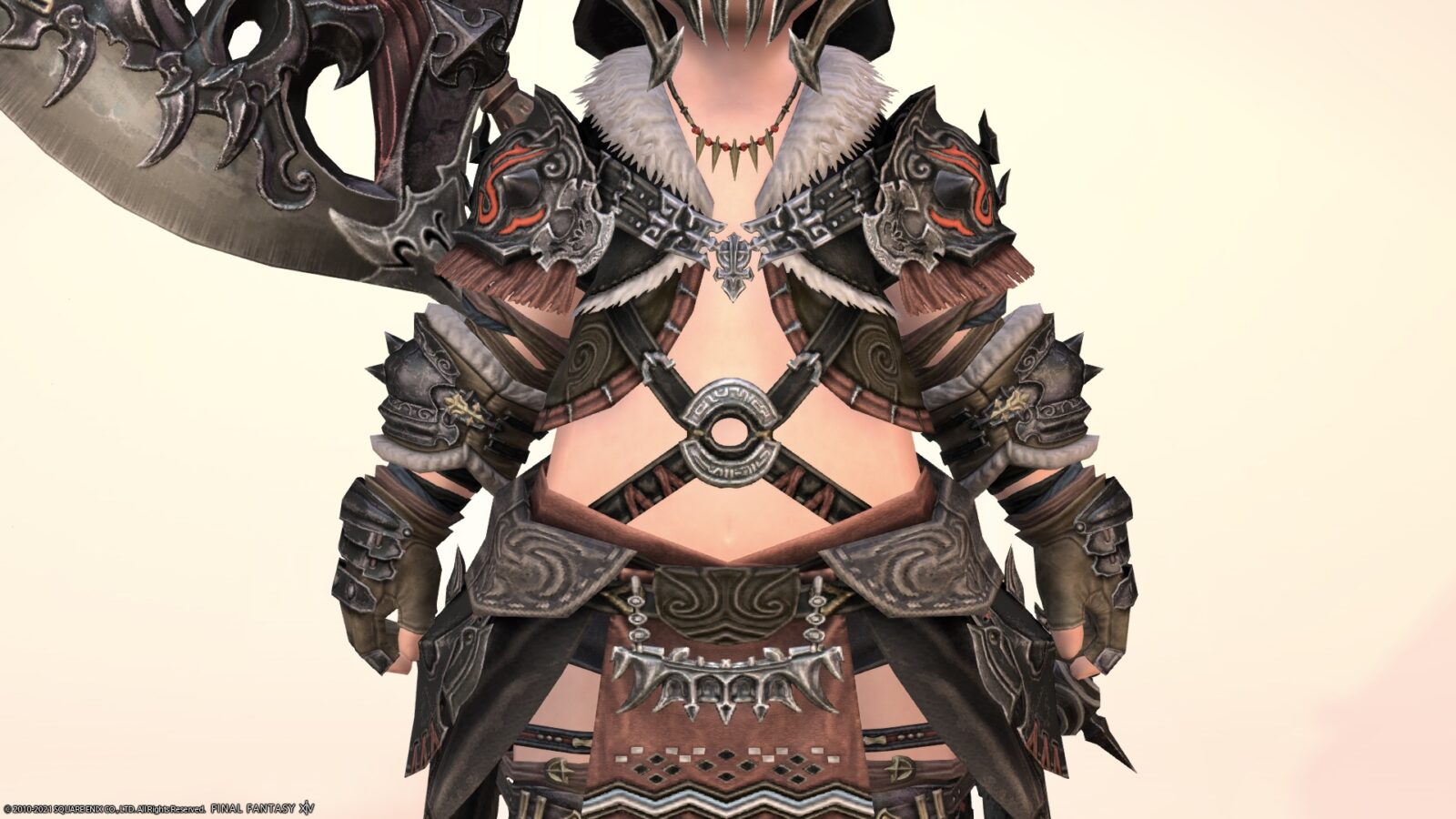 The fur creates a wild look, and the shoulder parts are also very elaborate and cool. By the way, this necklace is also included.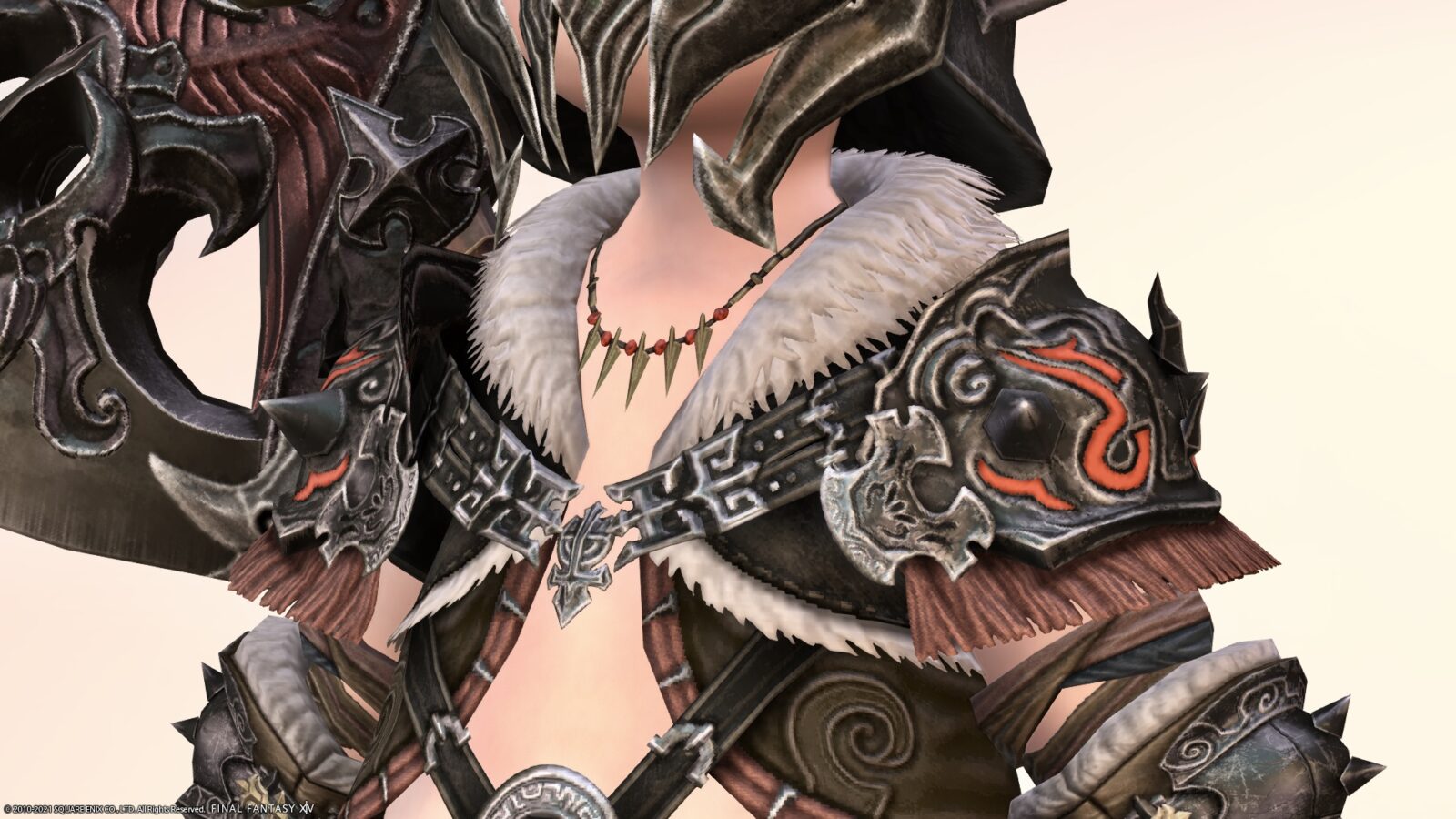 The equipment of the hand is also half glove, and it seems to be easy to move as a whole.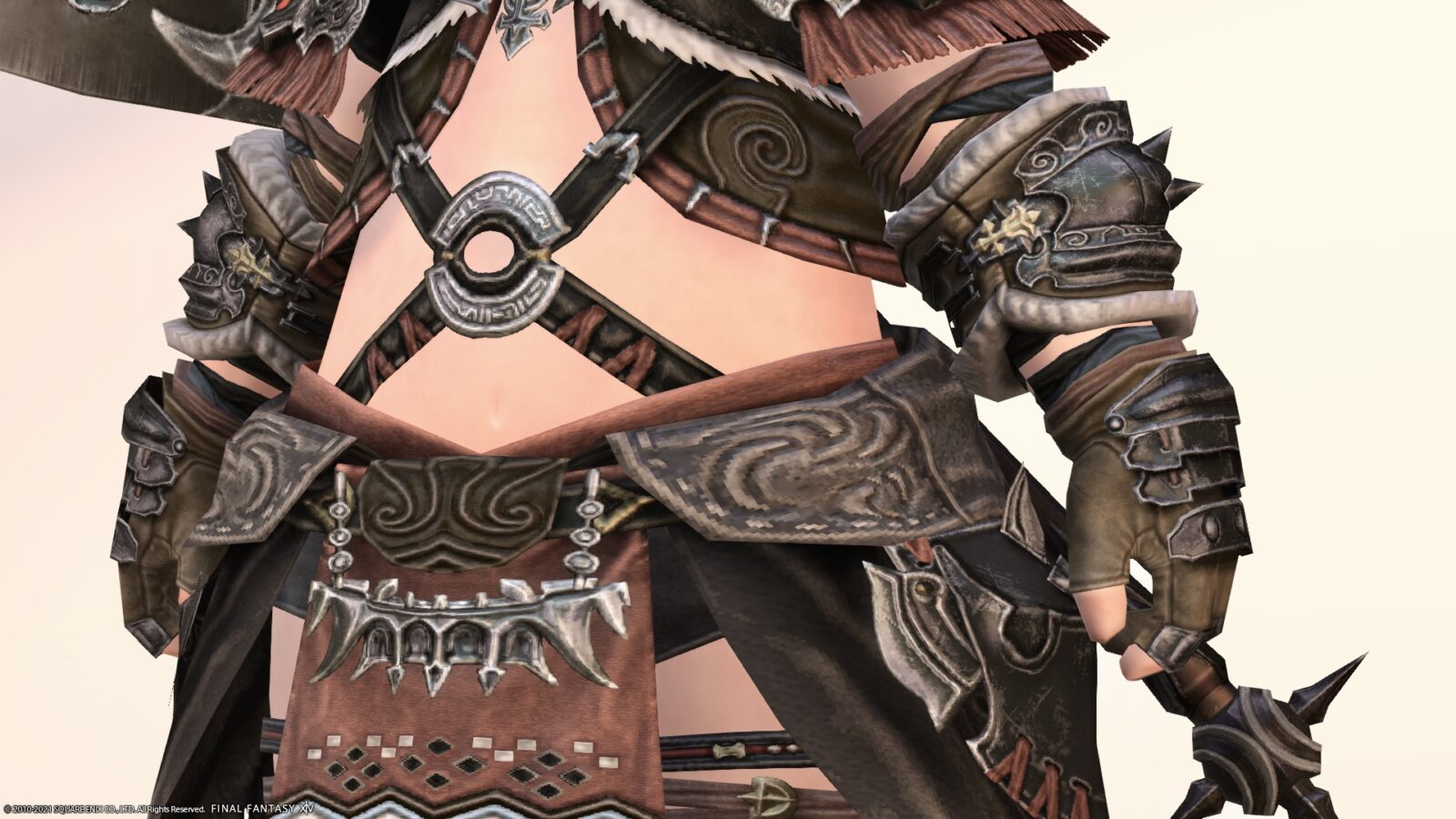 The foot equipment is designed to be somewhat reminiscent of AF1.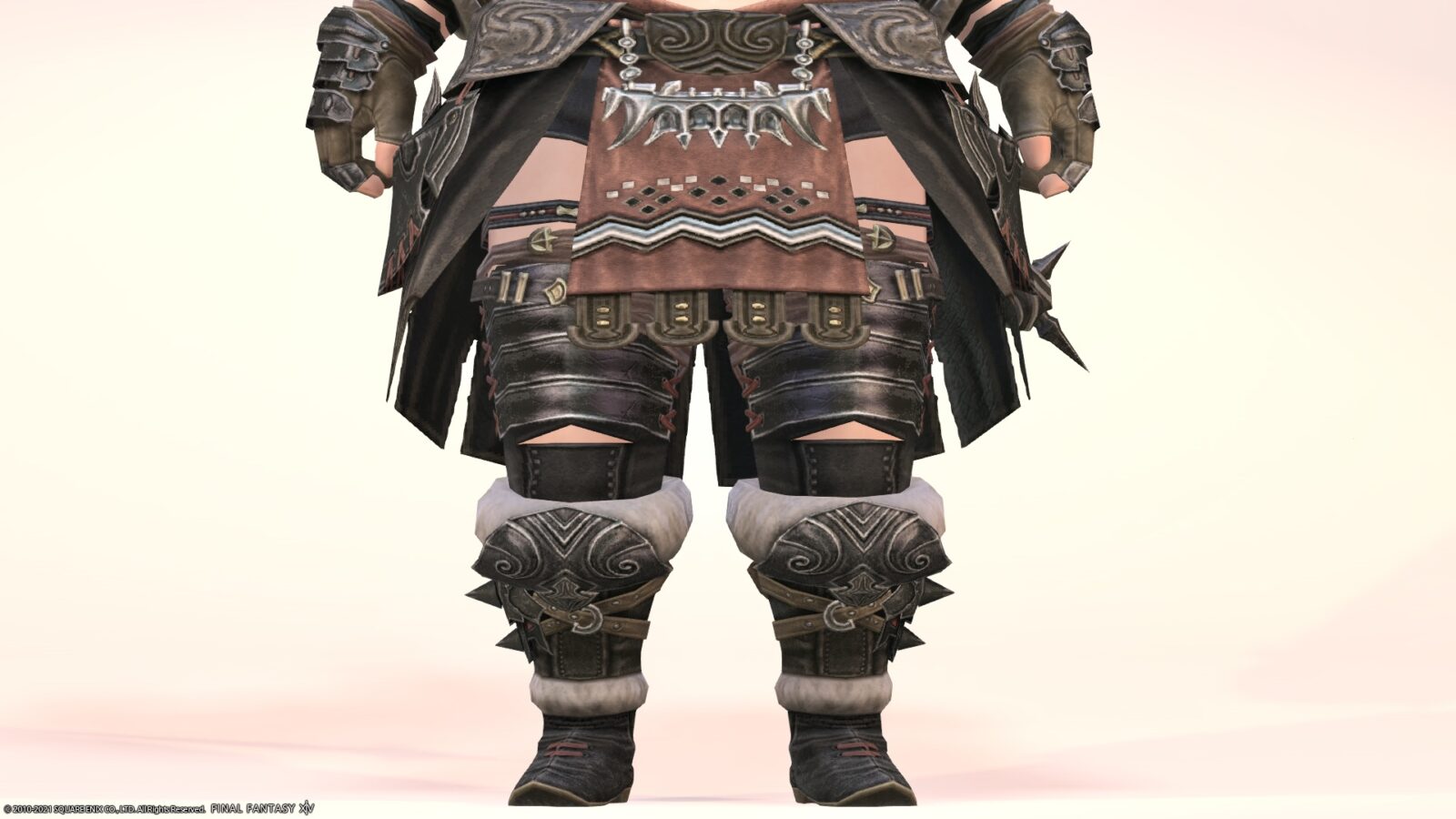 Dyeing pattern
You will be able to dye by clearing the roll quest of the tank.
Snow White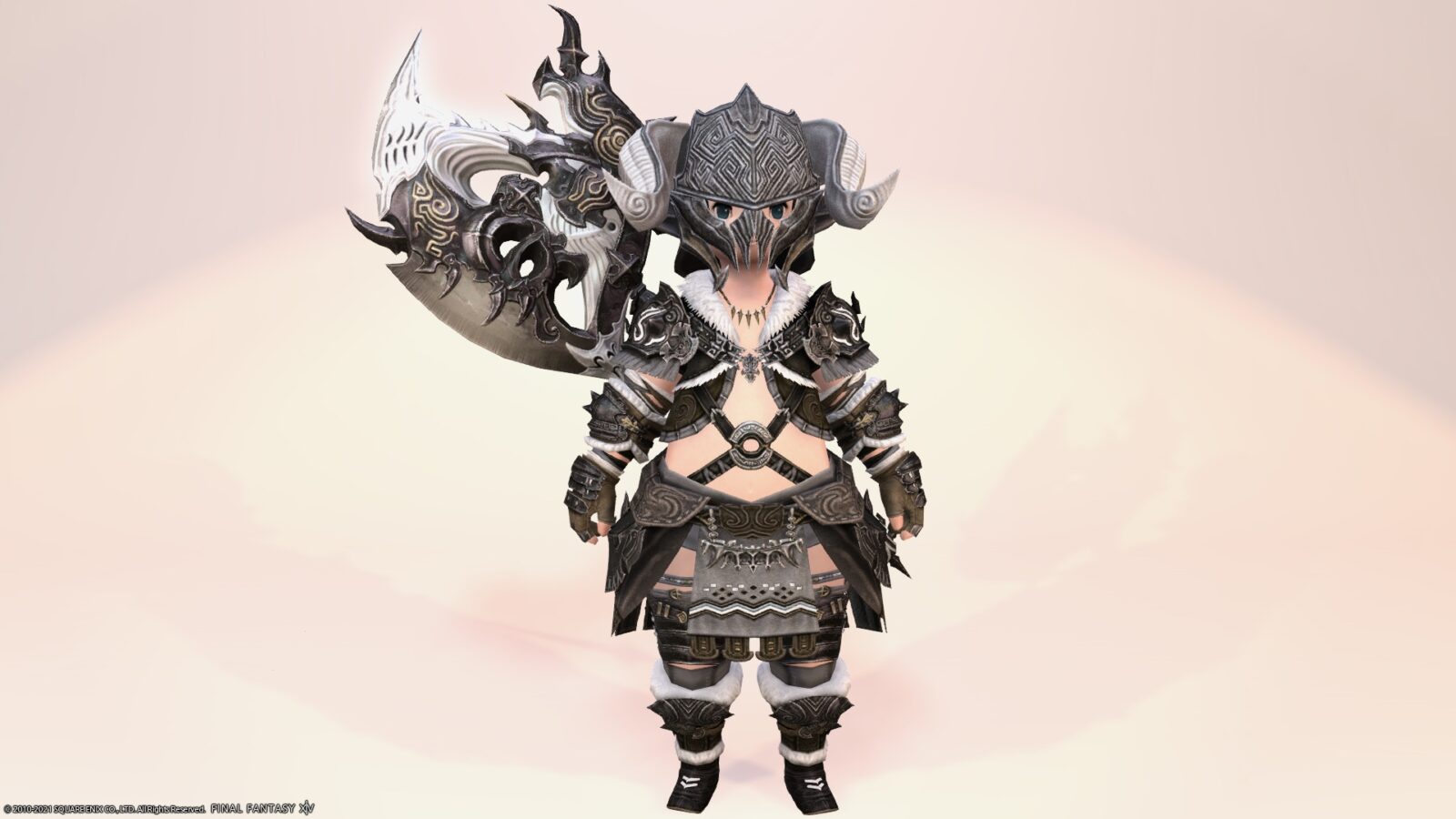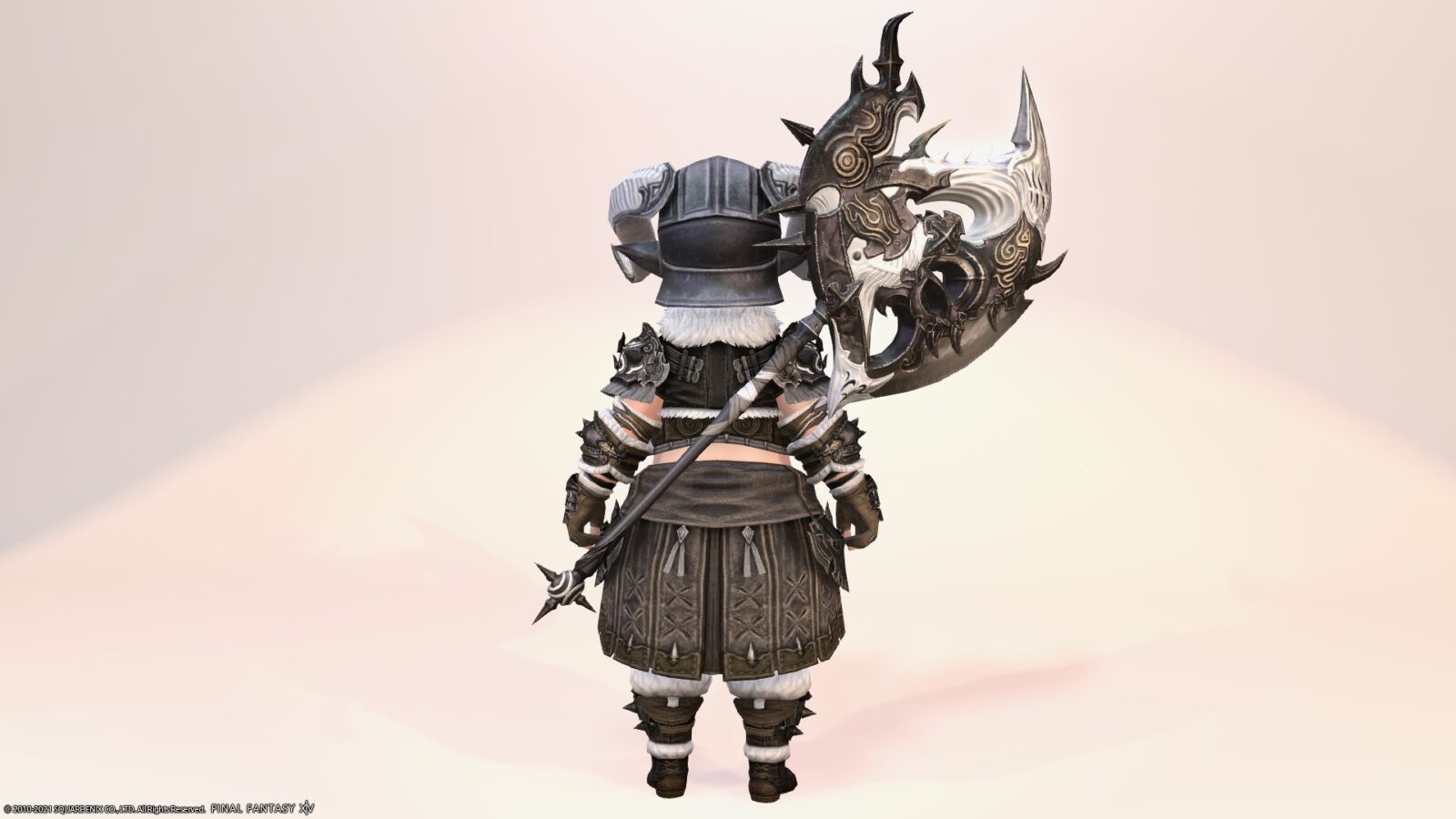 Soot Black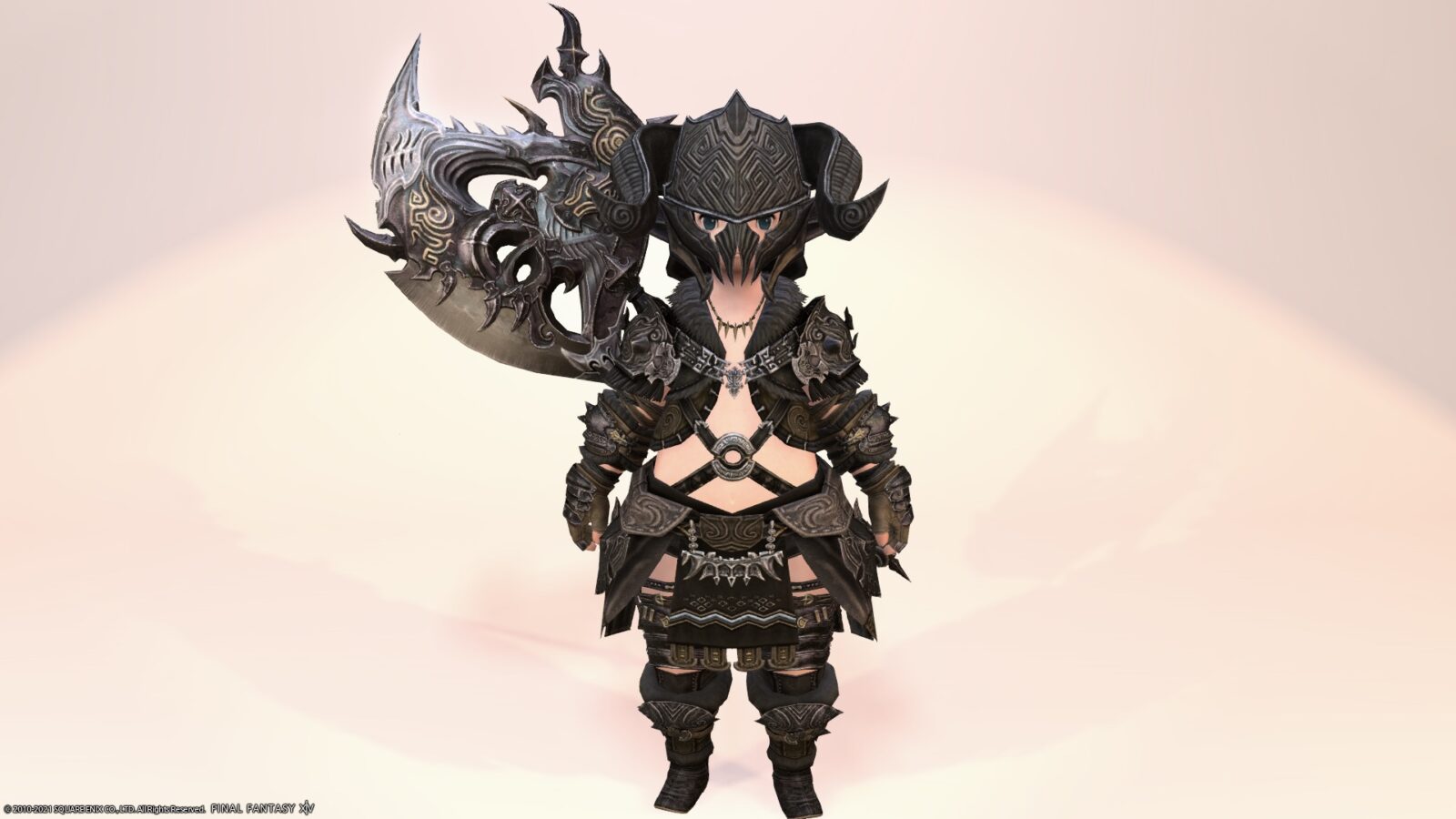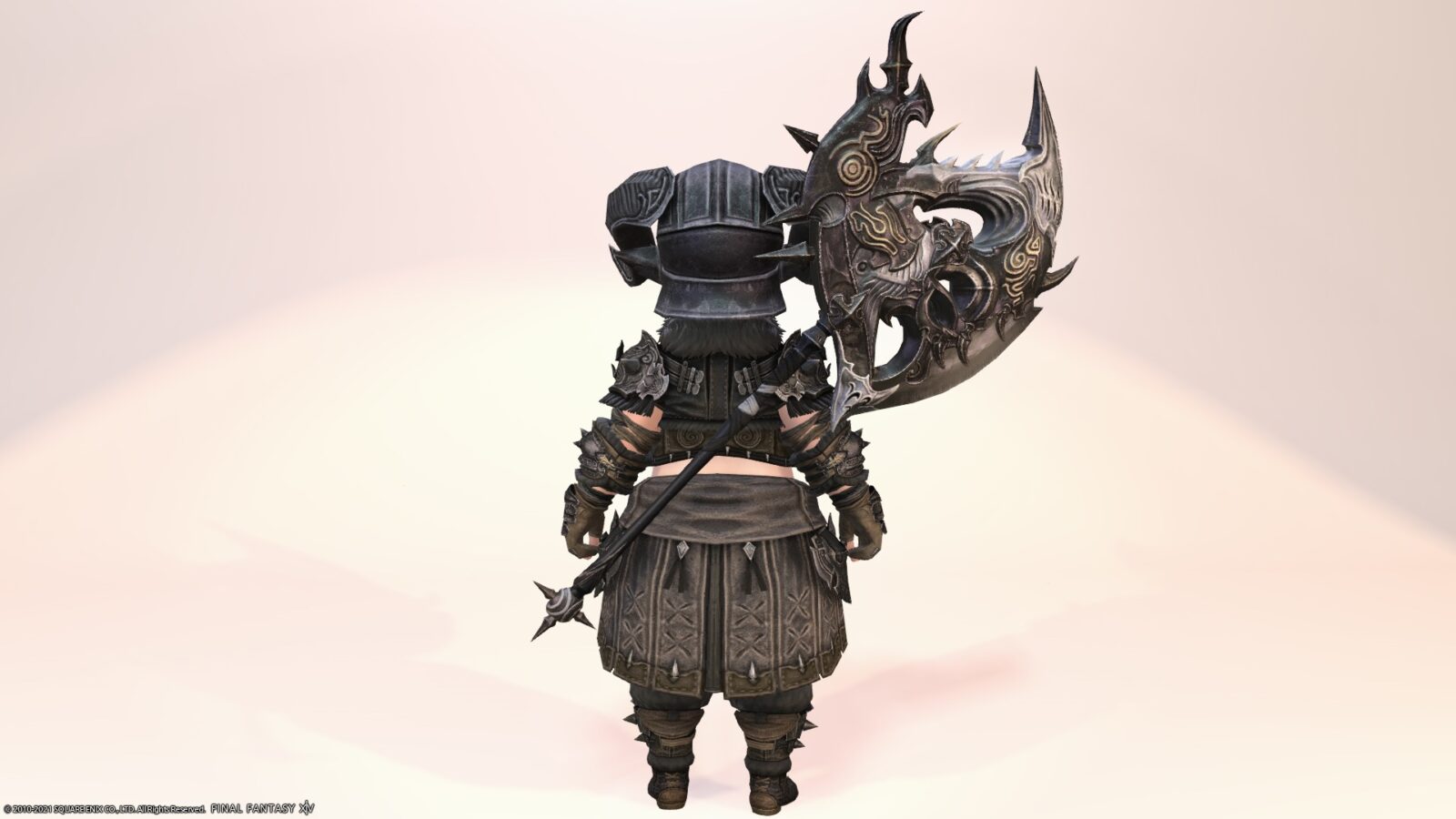 Dalamud Red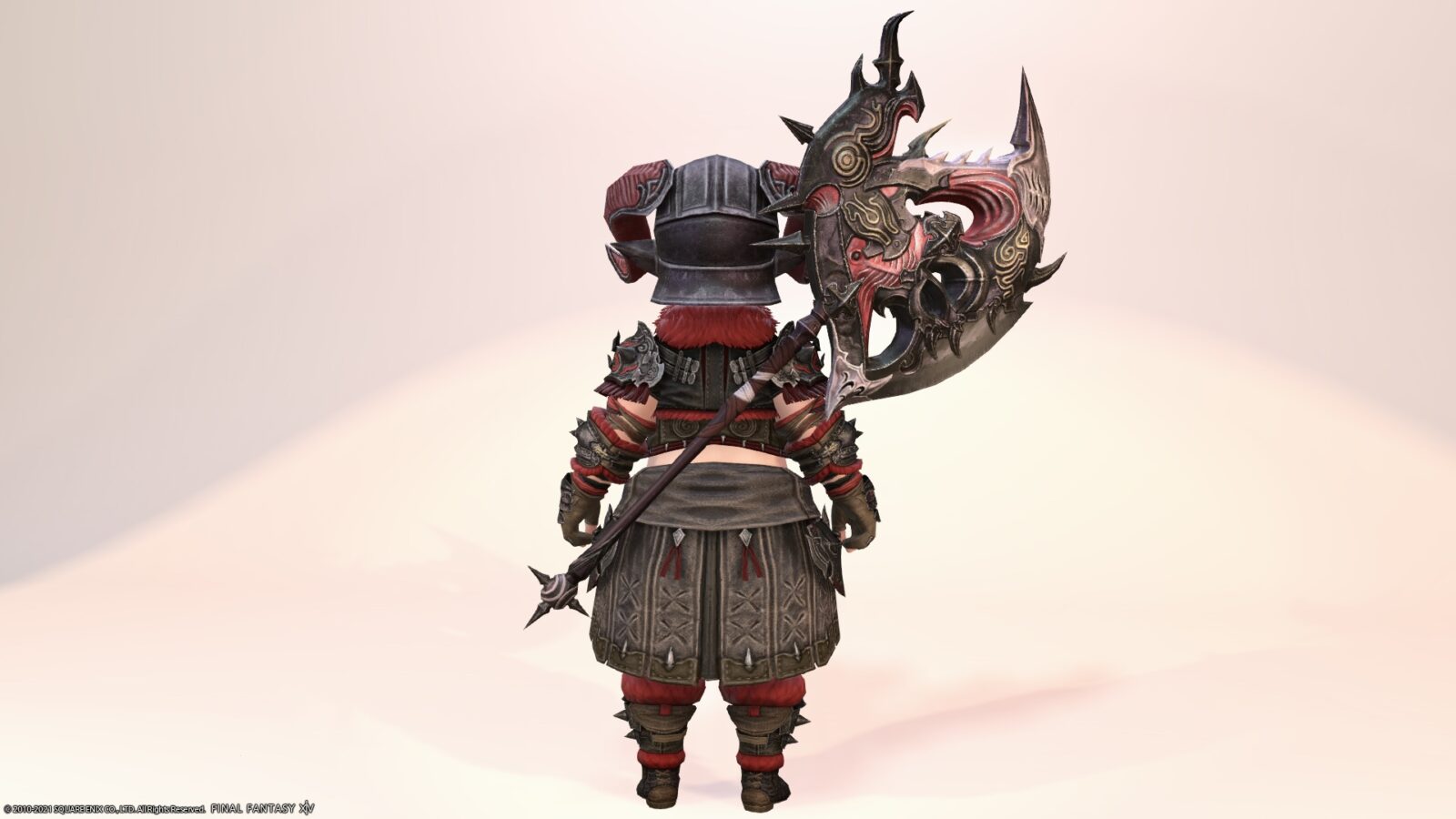 Honey Yellow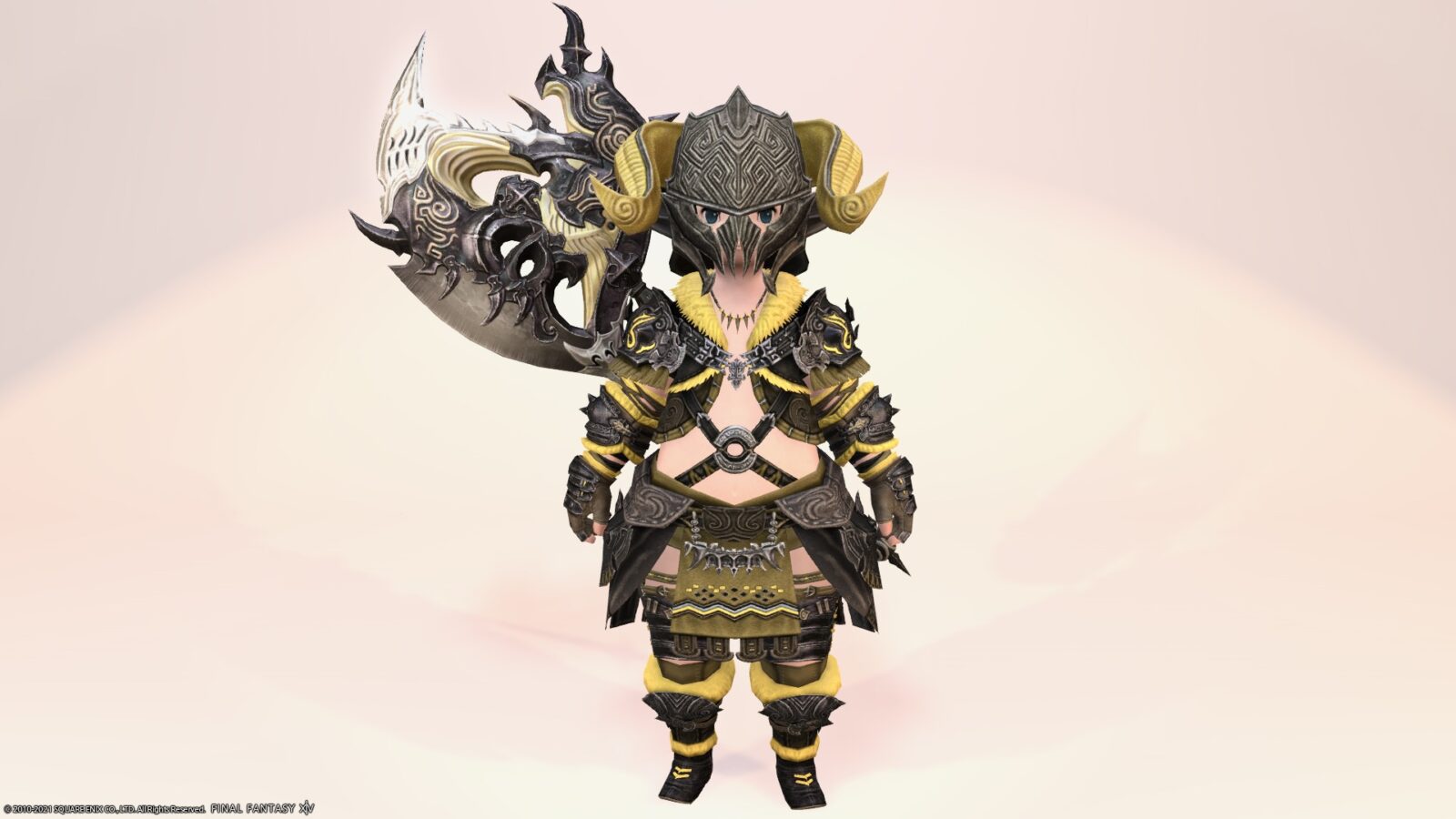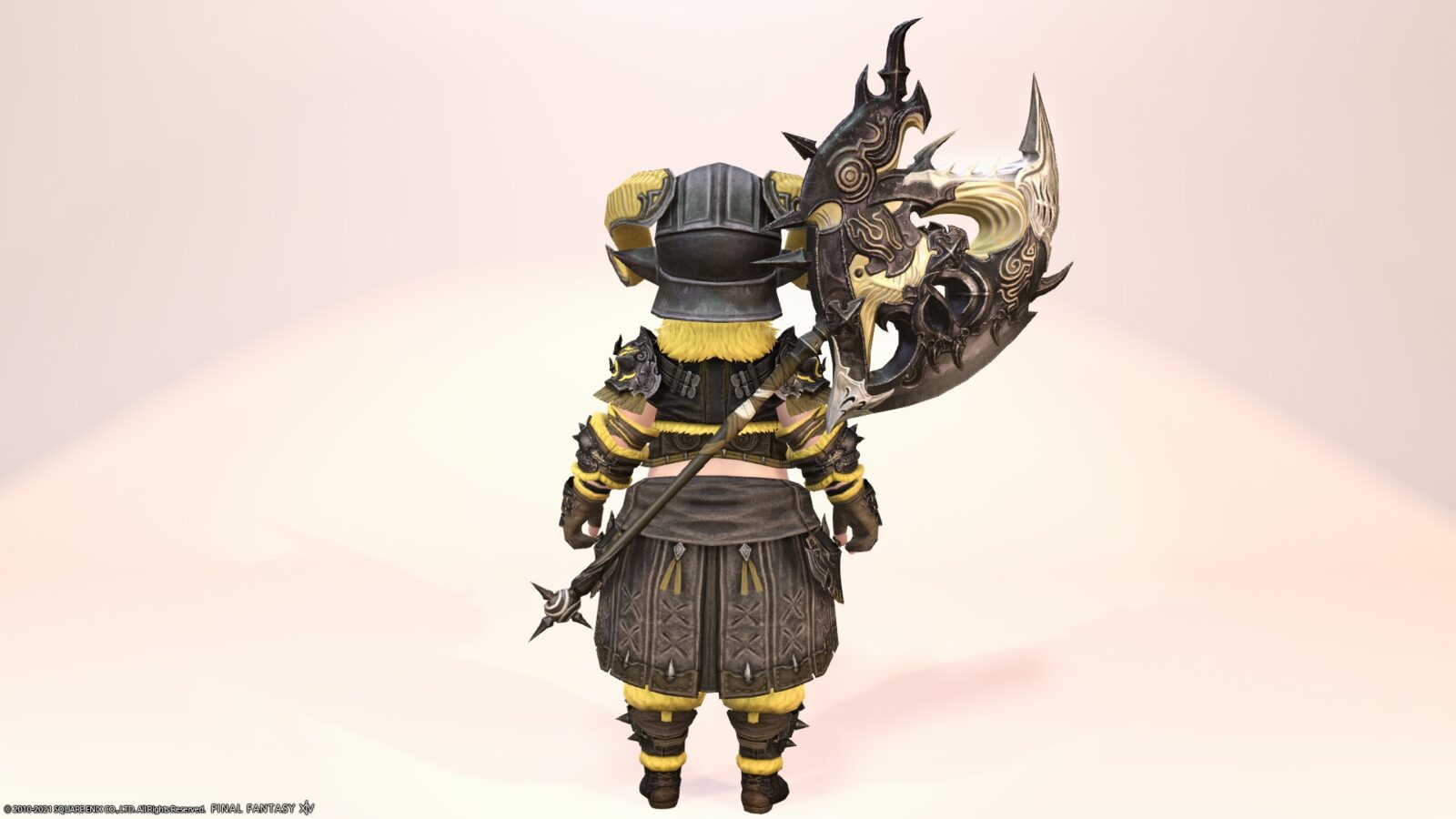 It's the most exposed and wild feeling of any warrior AF so far.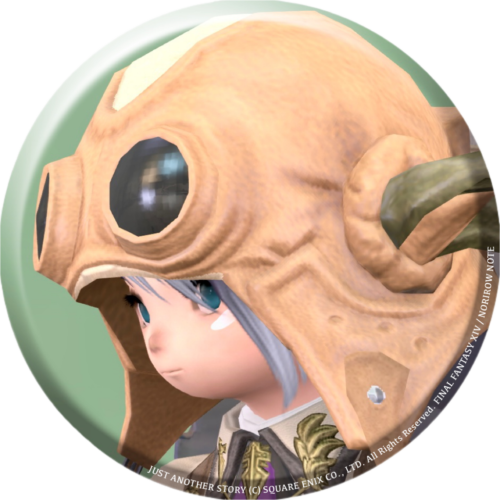 norirow
The pattern is somewhat like a ronka, isn't it?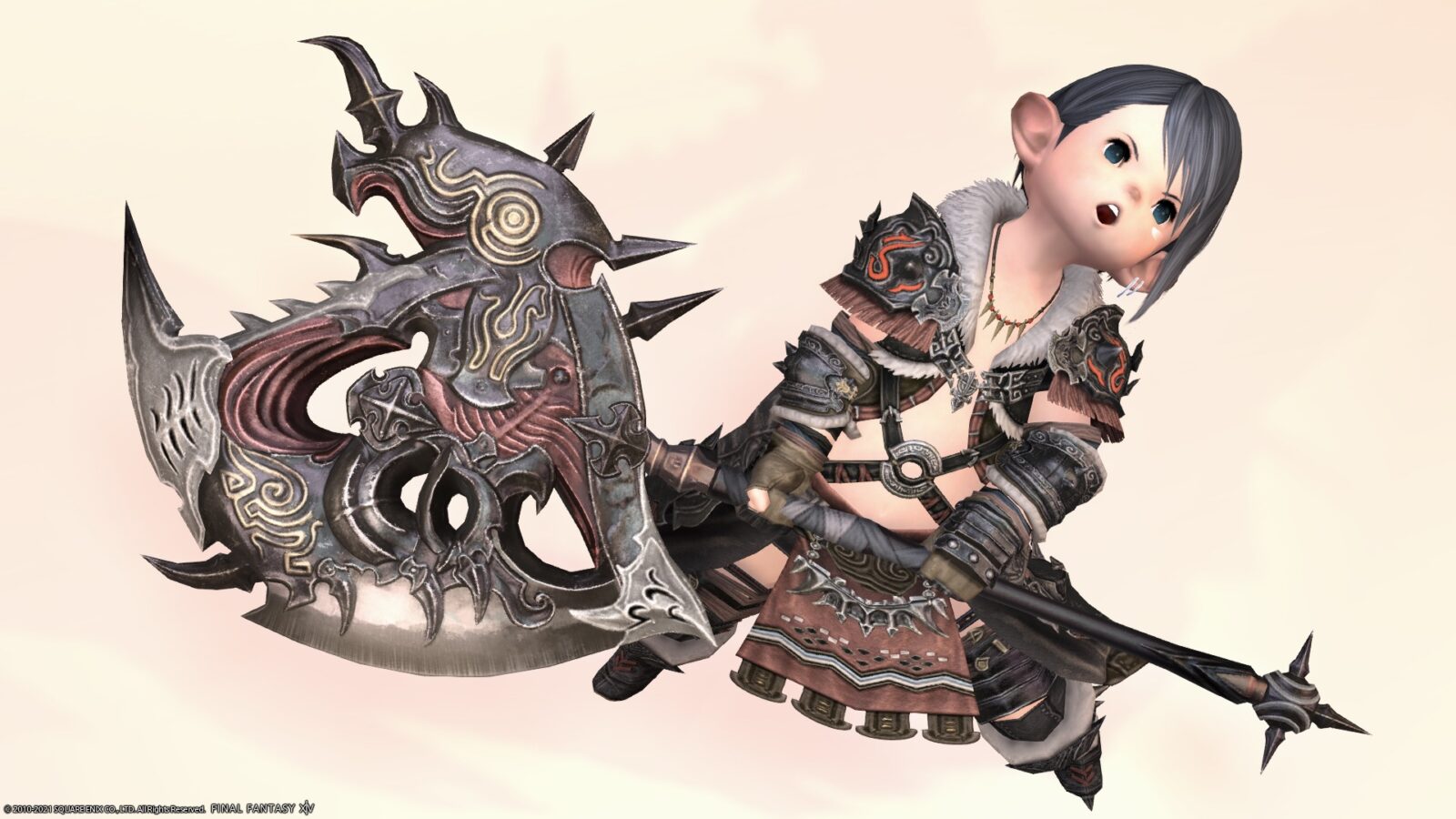 But when you wear it, it looks a bit like Kintaro.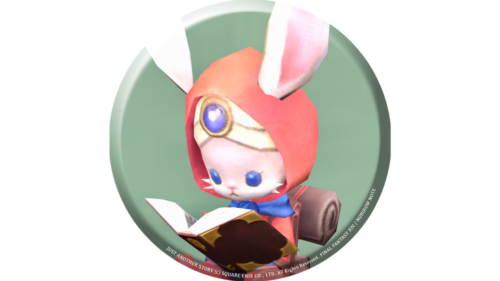 namingway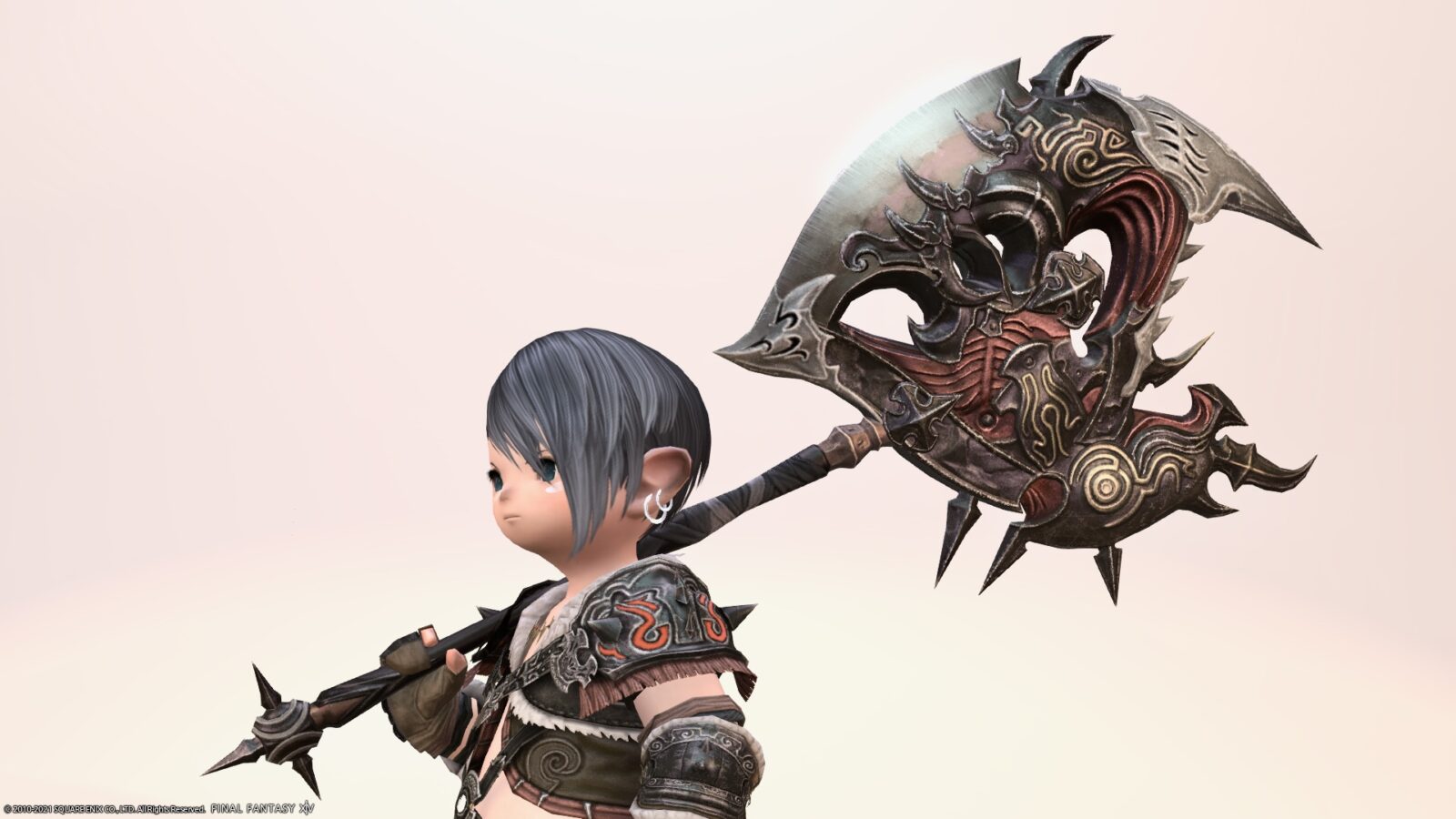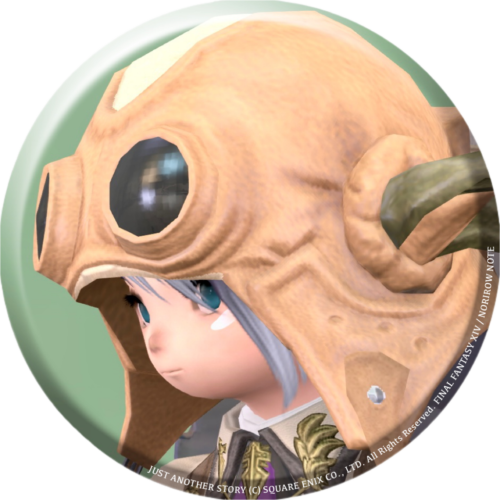 norirow
An ancient Japanese hero!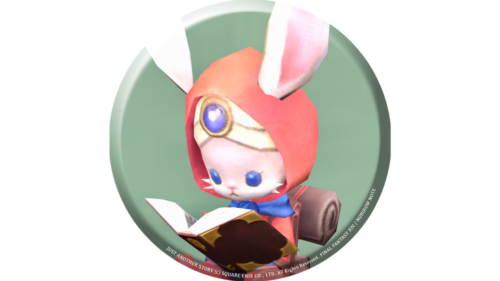 namingway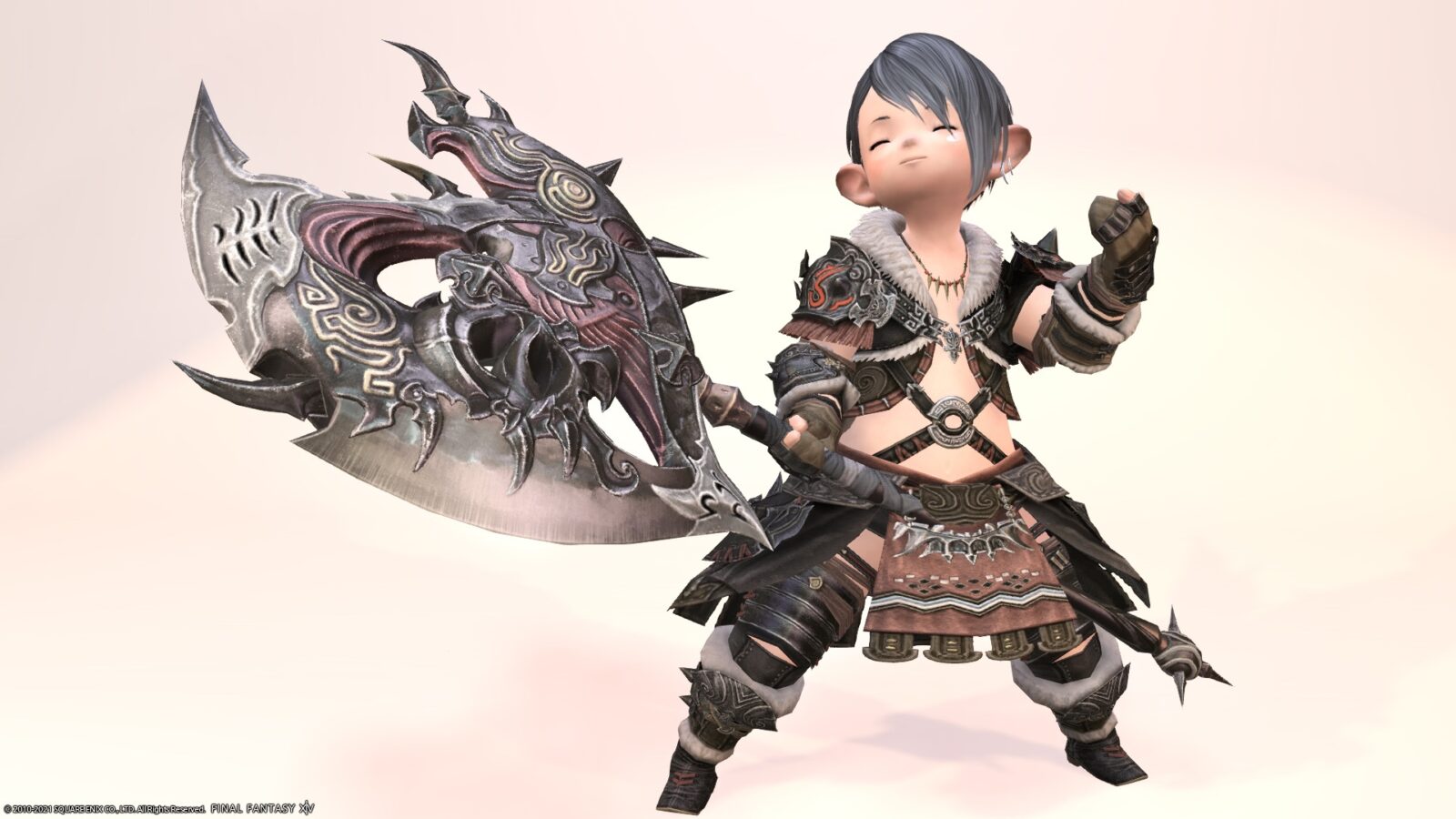 So, it was a record of the warrior's AF5 equipment "Pummeler" series.
▼ Please check the video for the movement of the fabric!
Related records
Warrior's successive AF equipment
Warrior AF doesn't look good on you.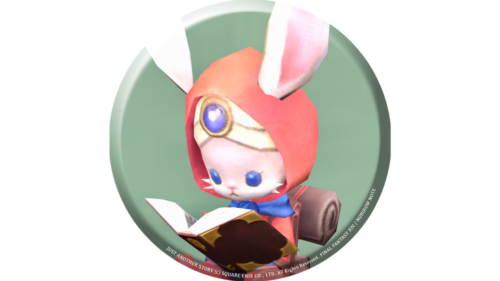 namingway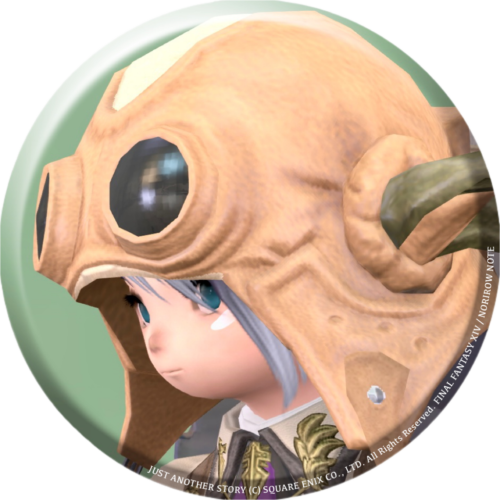 norirow