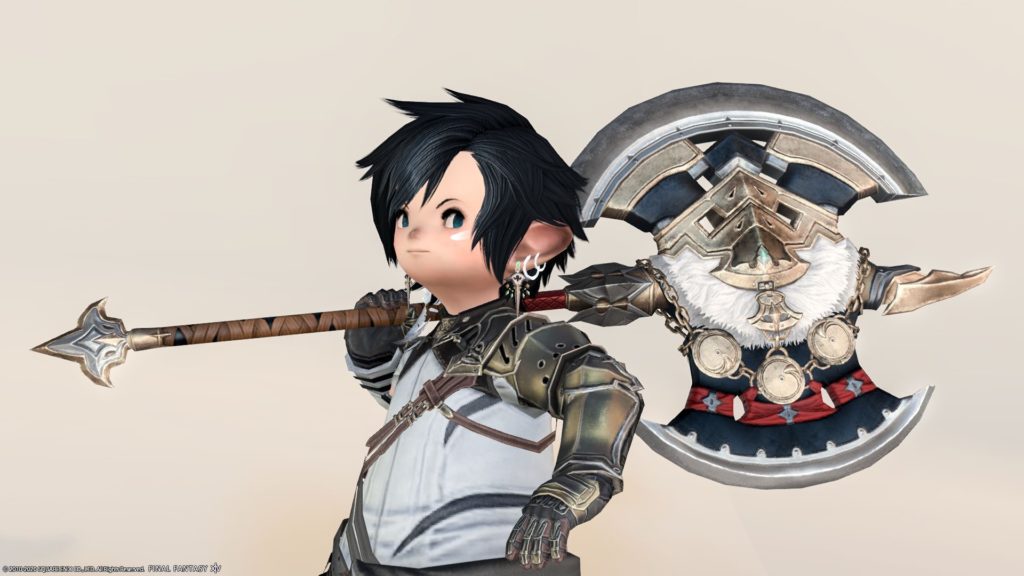 This is the Warrior's Resistance Weapon (RW) first stage "Skullrender."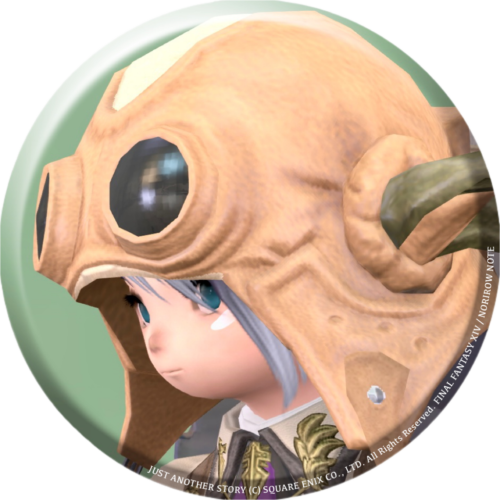 norirow
It's an axe like a moon with a beautiful circle.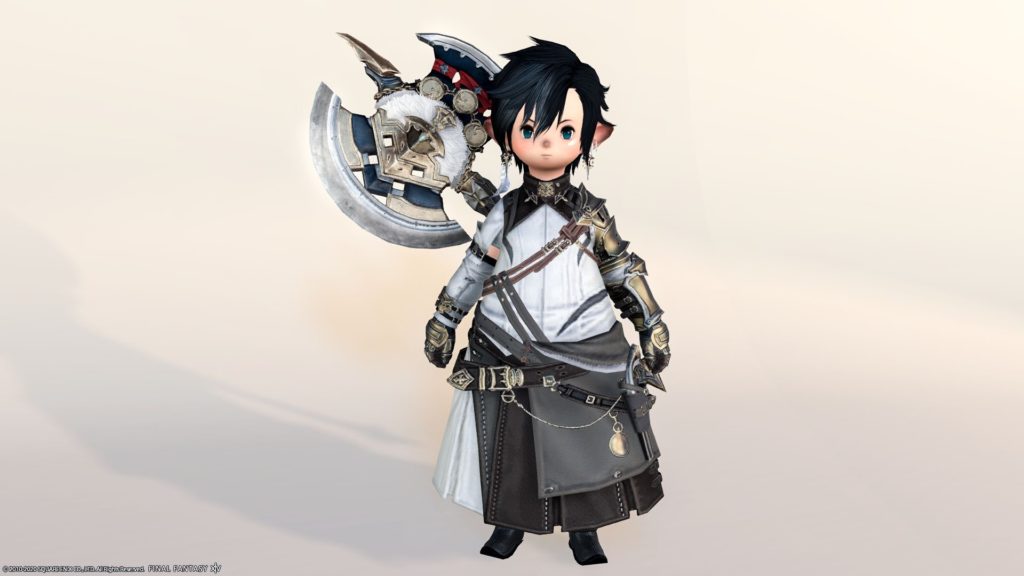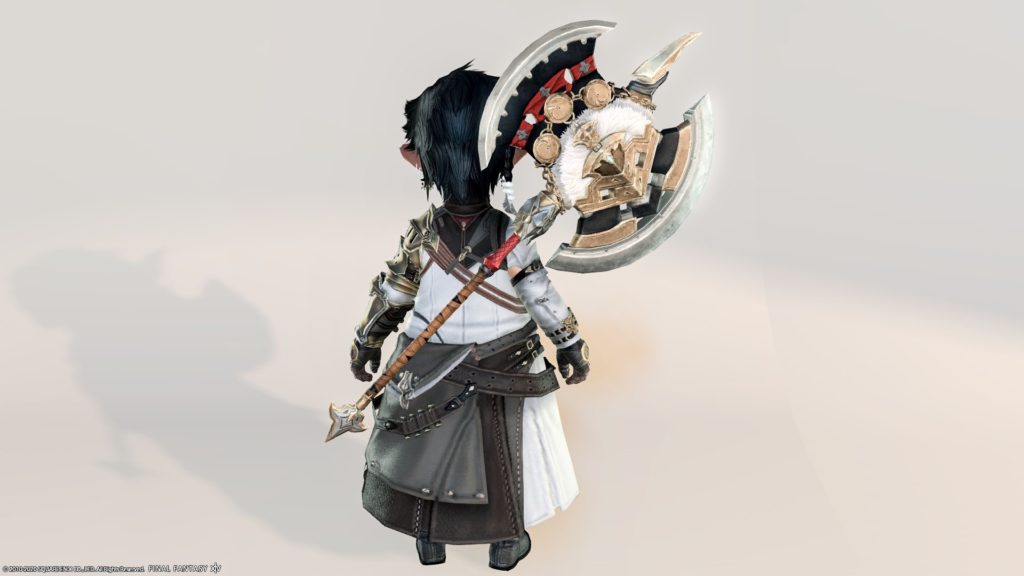 Moon ? I do not think so…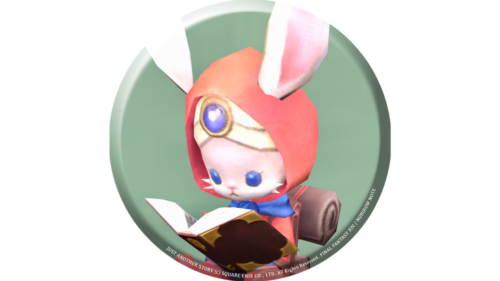 namingway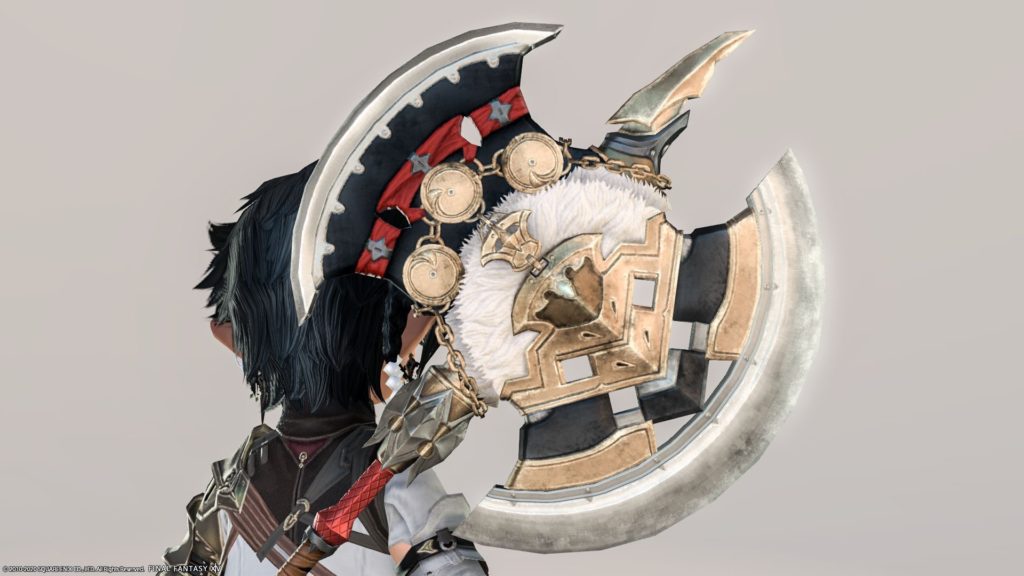 It is also a slightly natural design.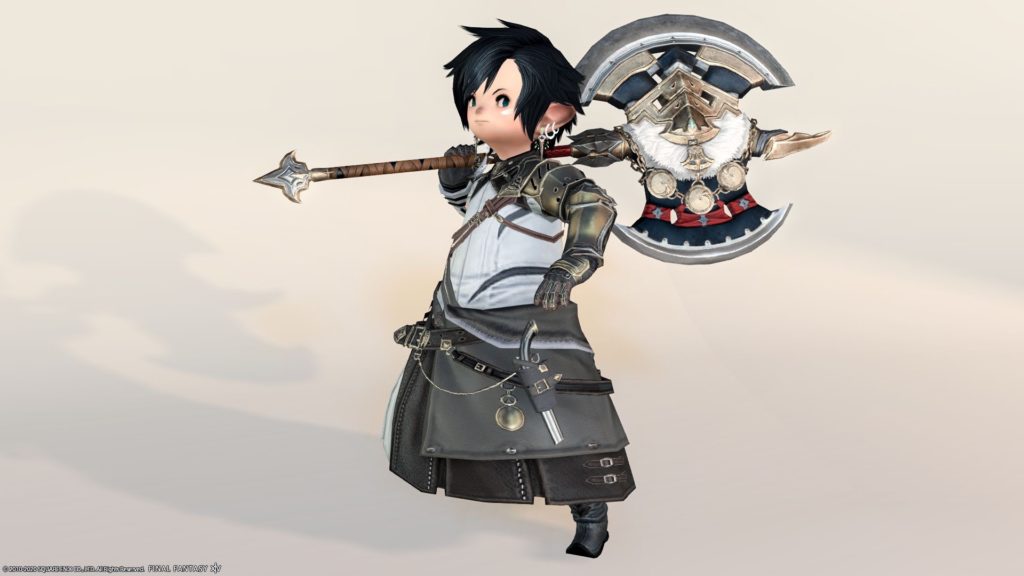 Not only can you cut it, you can also poke it.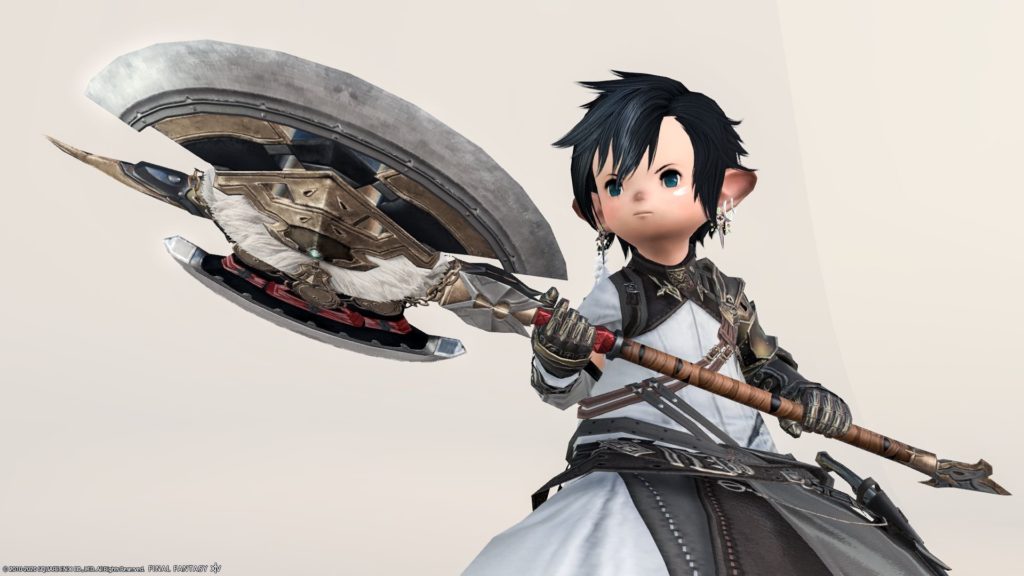 Somehow it looks like a face.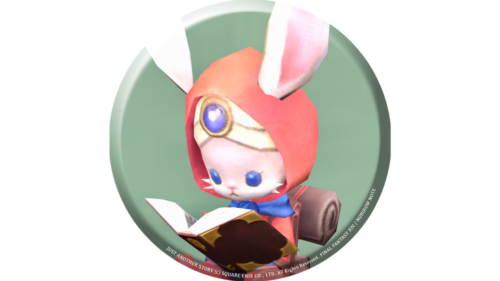 namingway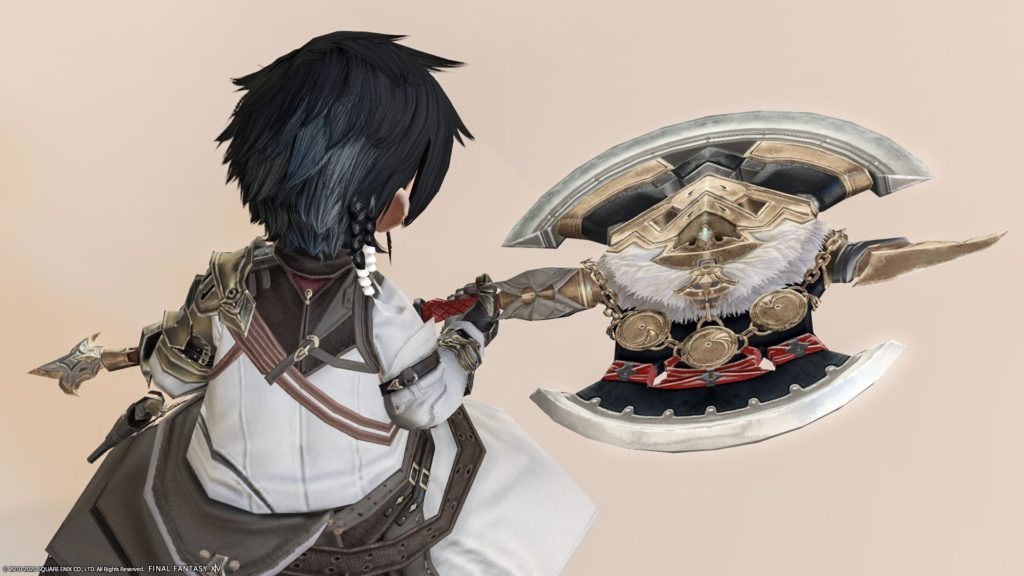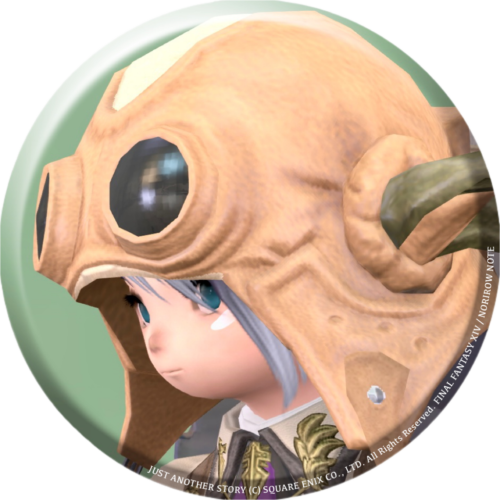 norirow
It's a beautifully organized design and my favorite axe.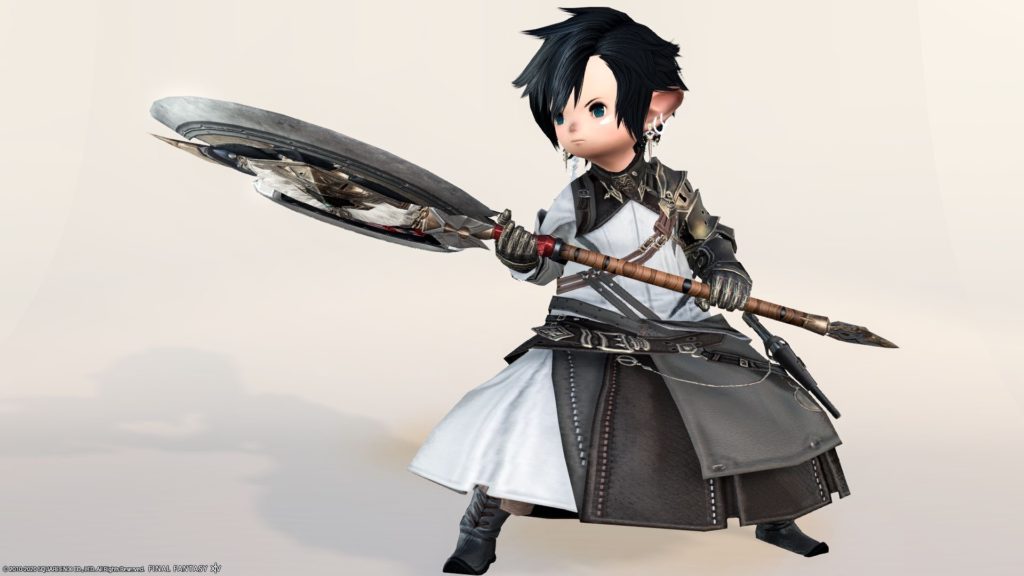 For the first job, Resistance Weapons can be obtained by simply proceeding with the story of Save the Queen. After the second job, 1,000 Allagan Tomestone Poetry will be required.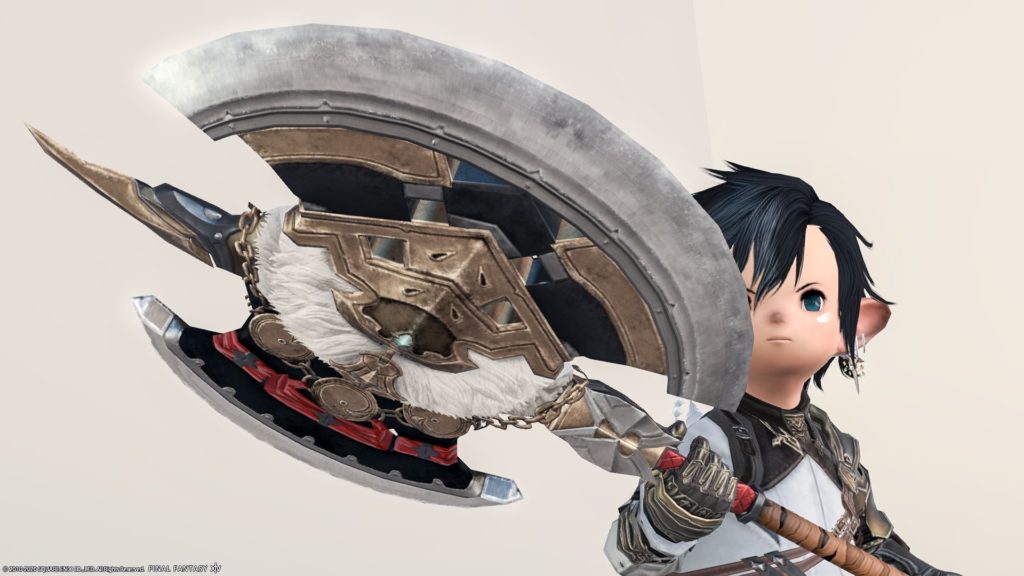 There are many orthodox designs at the first stage of Resistance Weapons.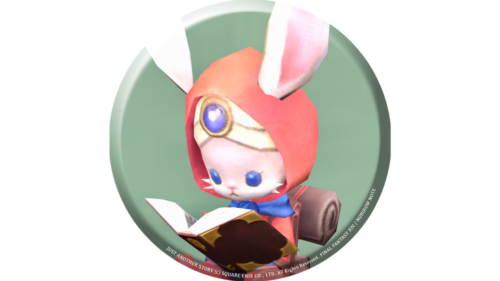 namingway
Related records