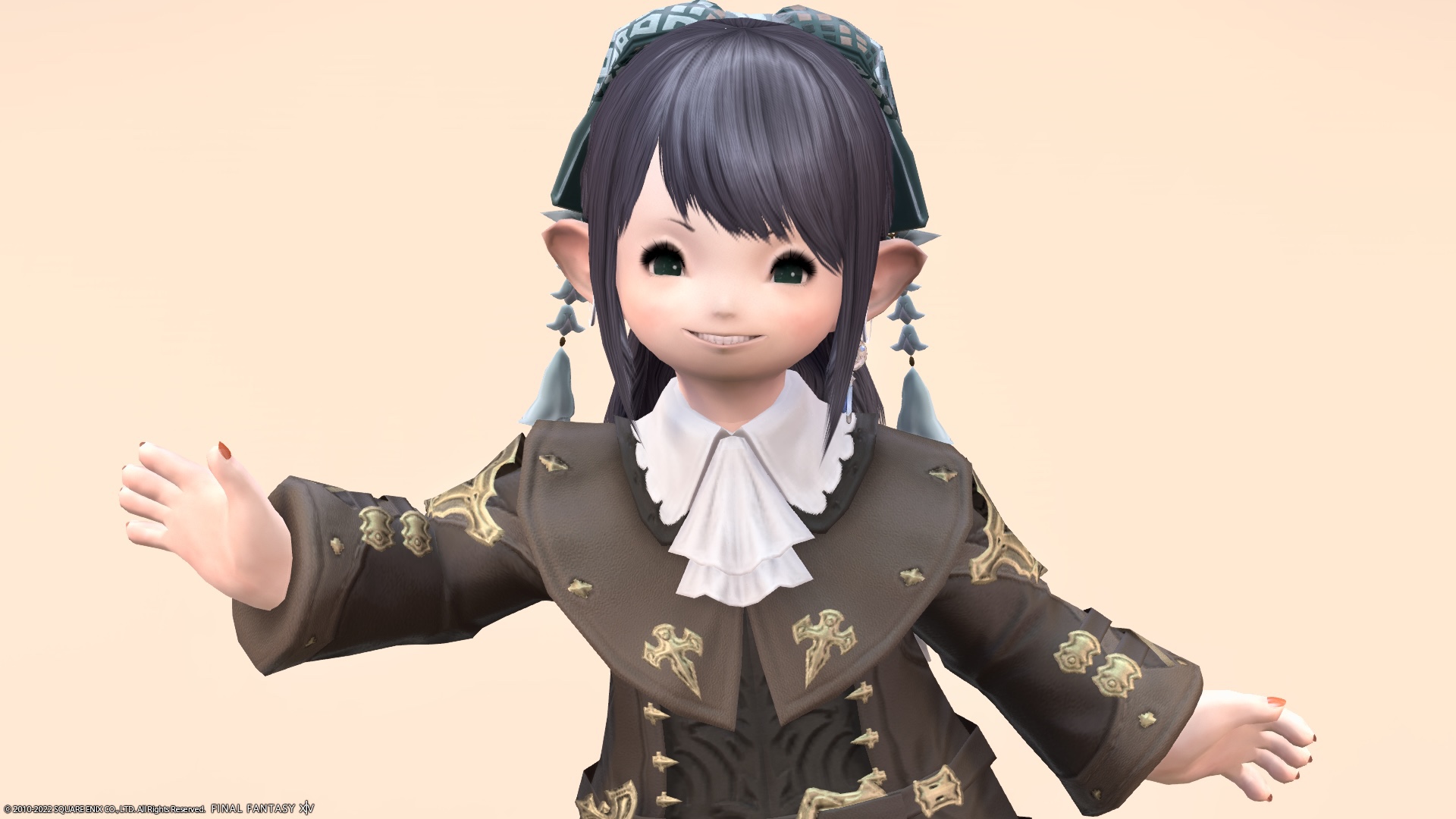 This is a record of Noriko's favorite tank Glamour.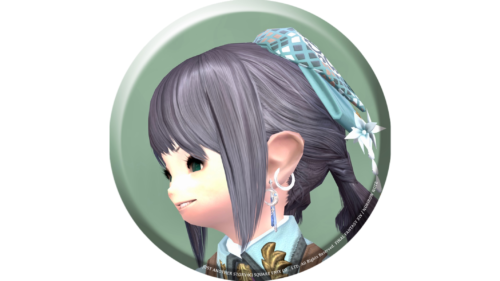 noriko
I was able to create an outfit that I really like ♪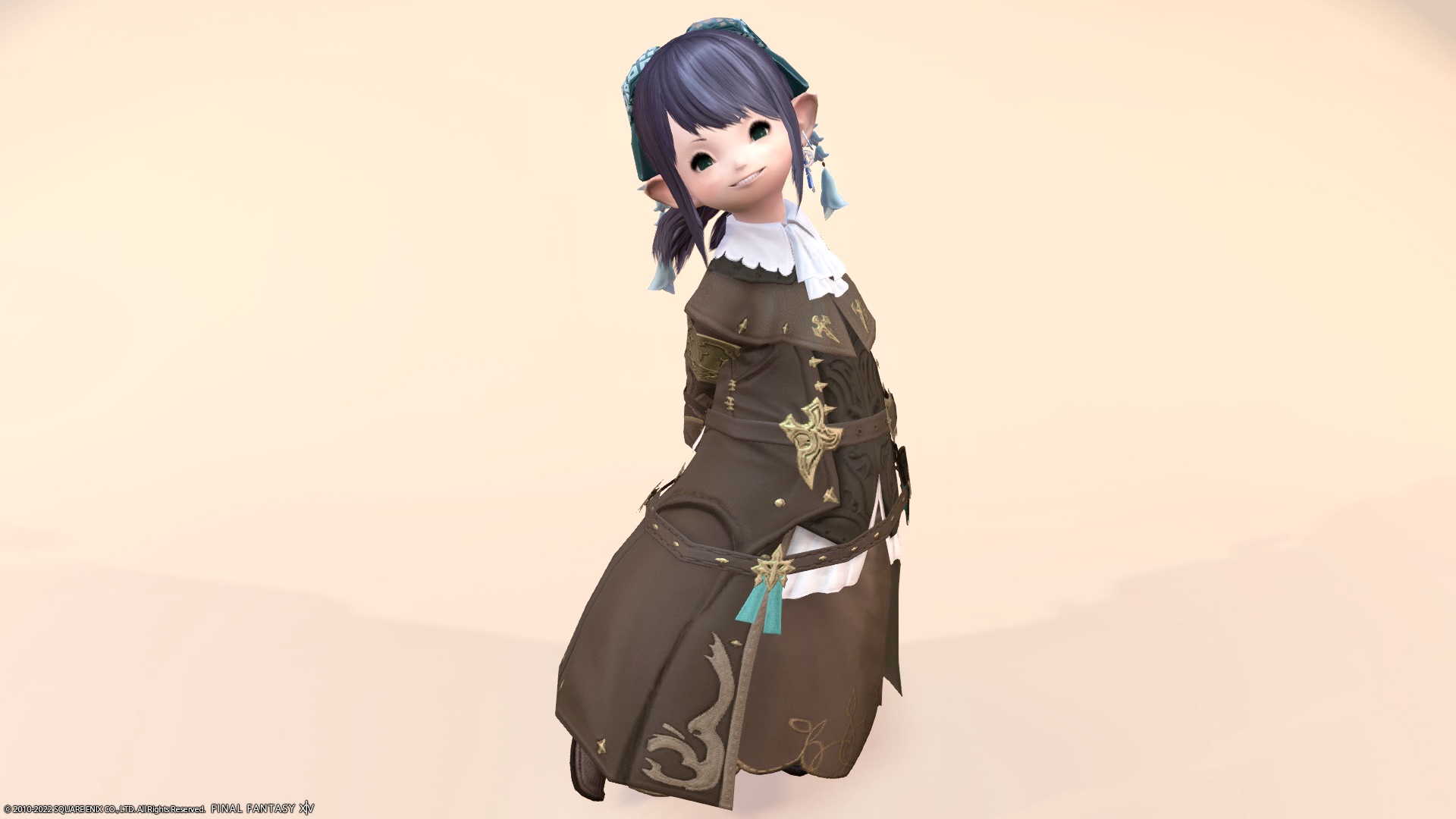 Wow, it feels a little noble and cute.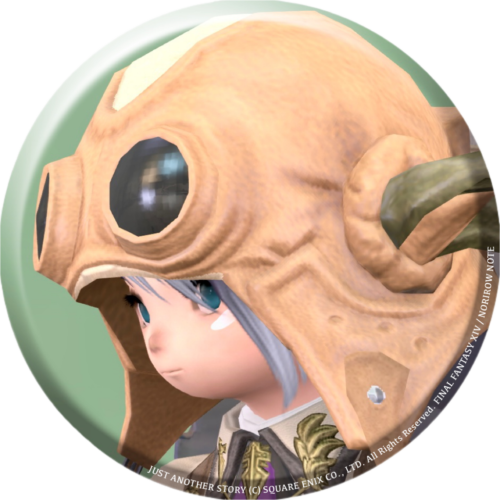 norirow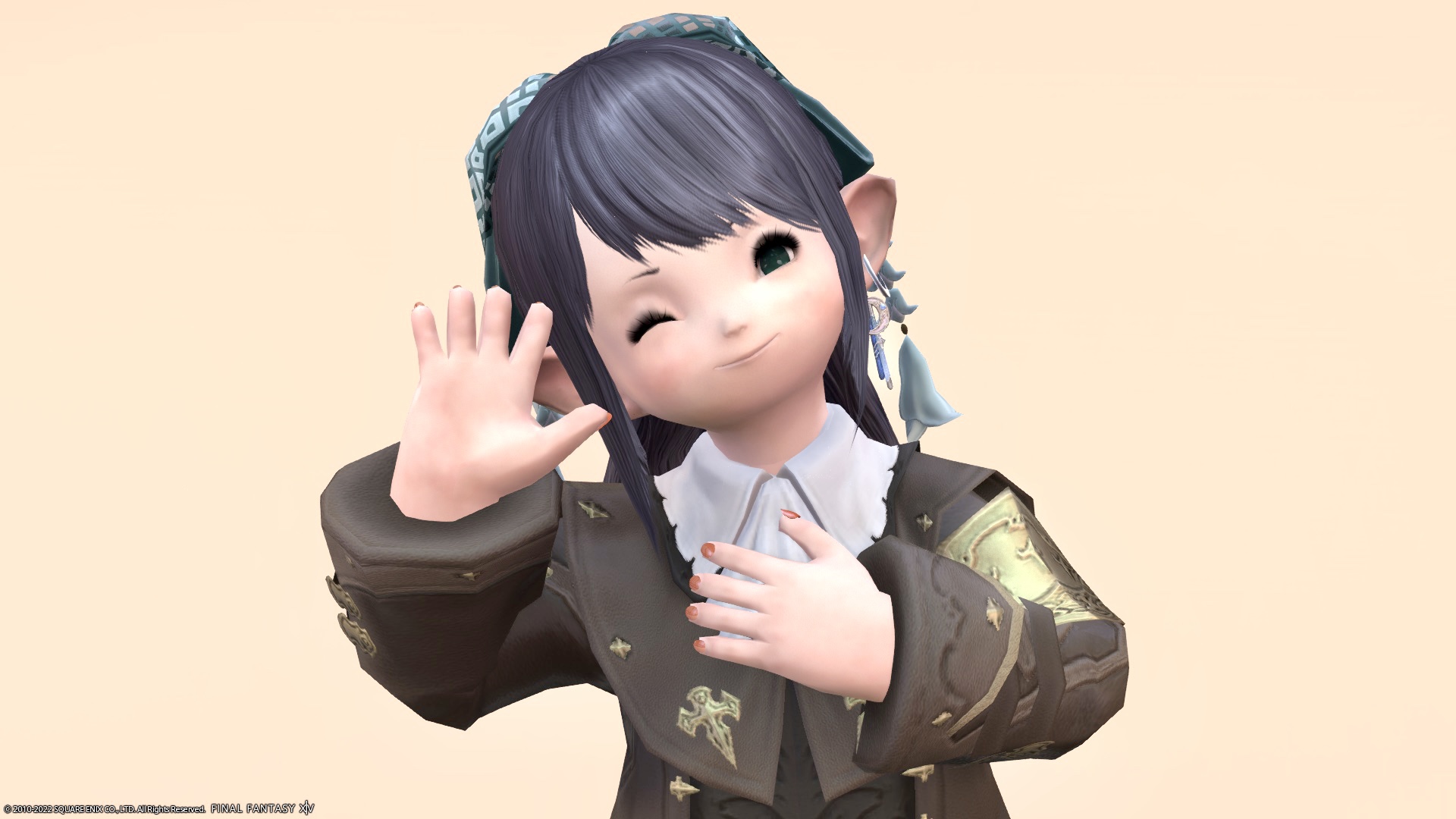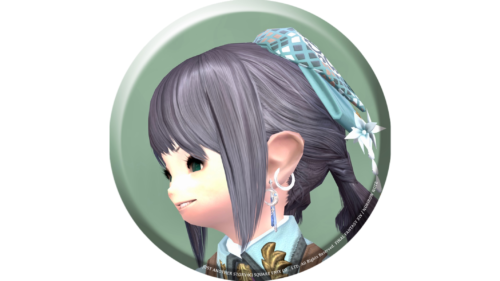 noriko
Ehehe, that's right, isn't it?
Coordination for this time
Here, the leg and foot equipment are dyed Loam Brown to match the body equipment.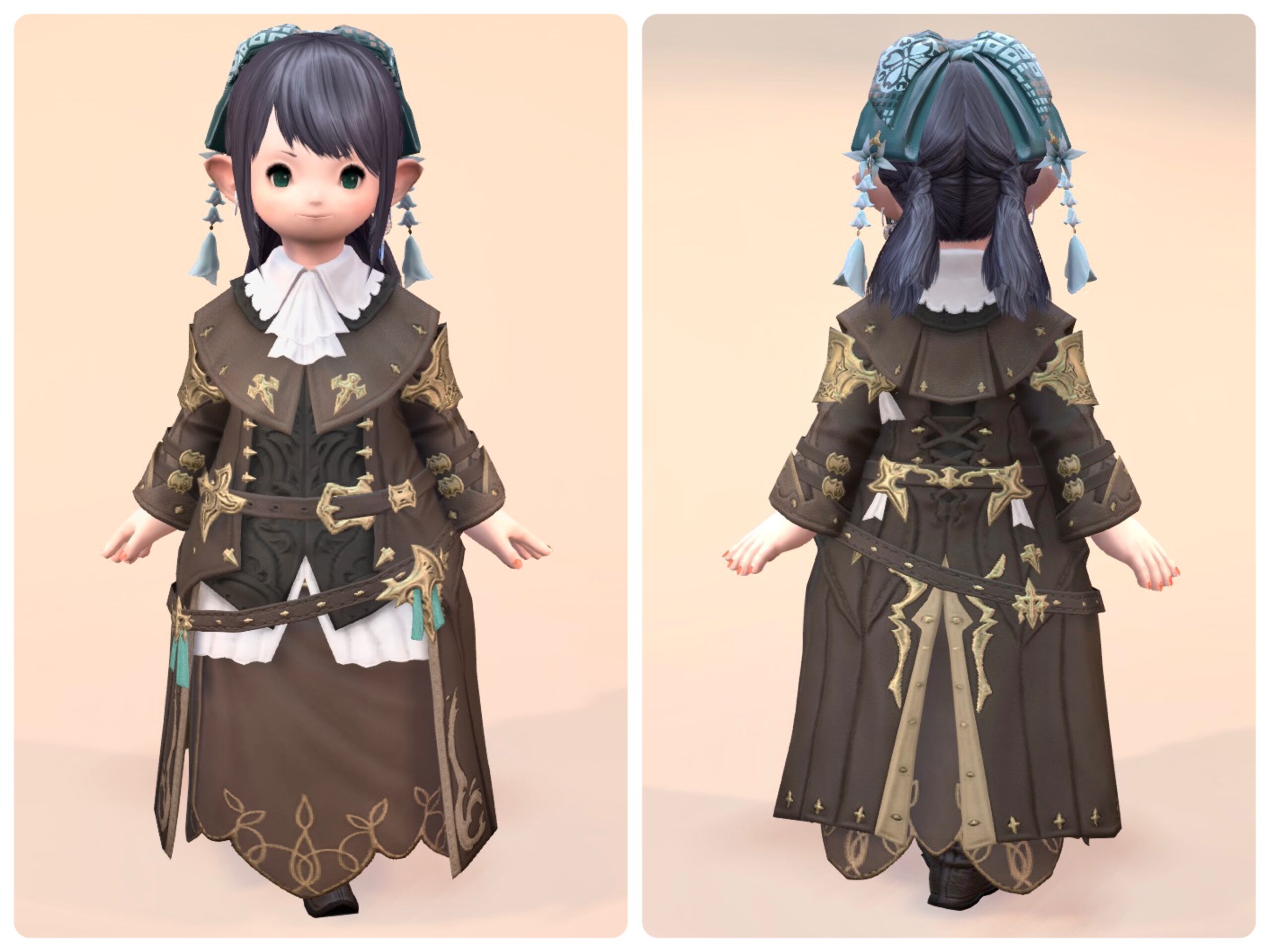 The "Far Eastern Schoolgirl's Hair Ribbon" for the head equipment is a Japanese-style item, but it's surprisingly easy to match with various outfits, and it's a useful ribbon.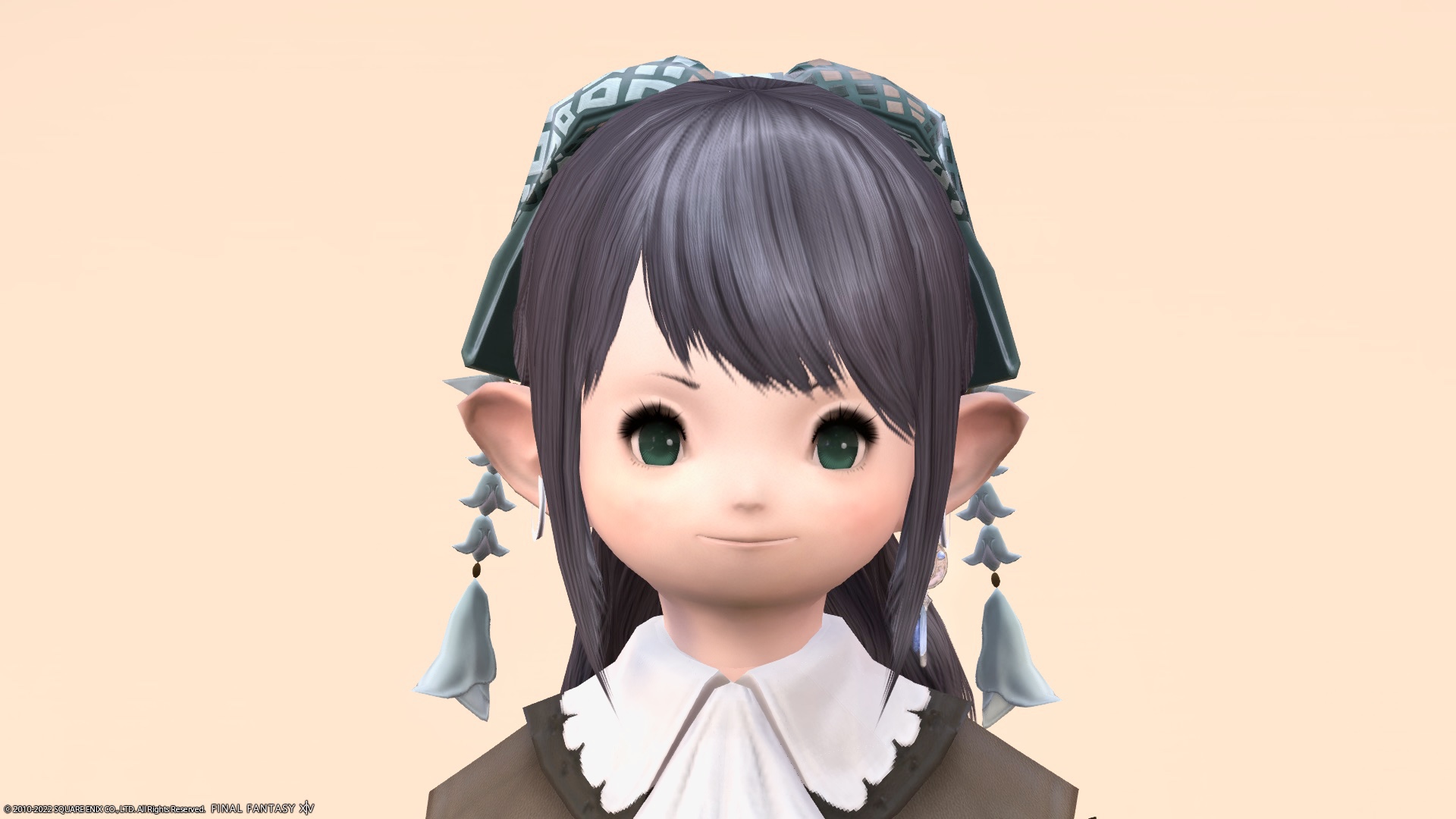 I am thankful that I can dye it beautifully.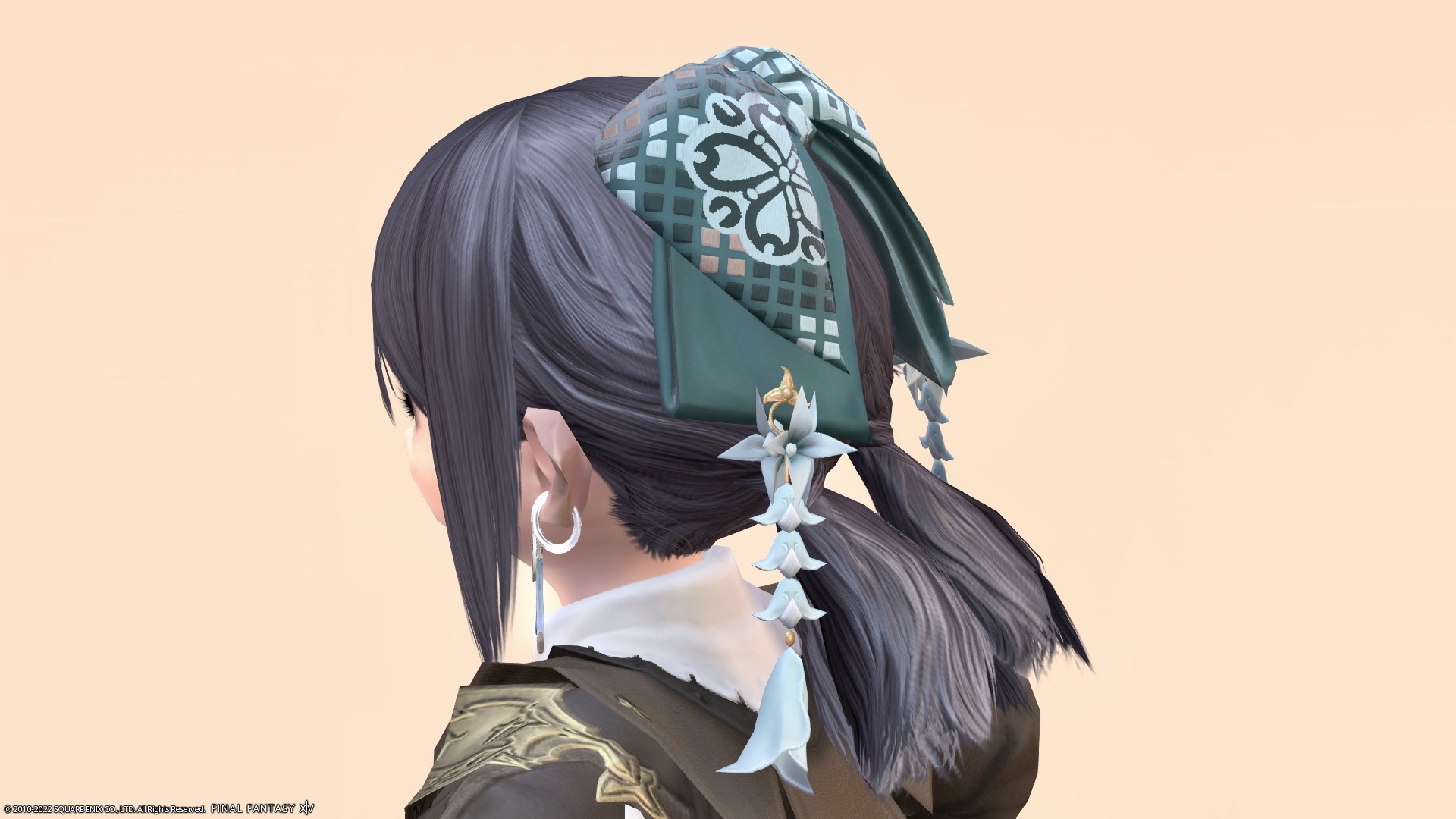 The more you look at the details, the more cute the ribbon.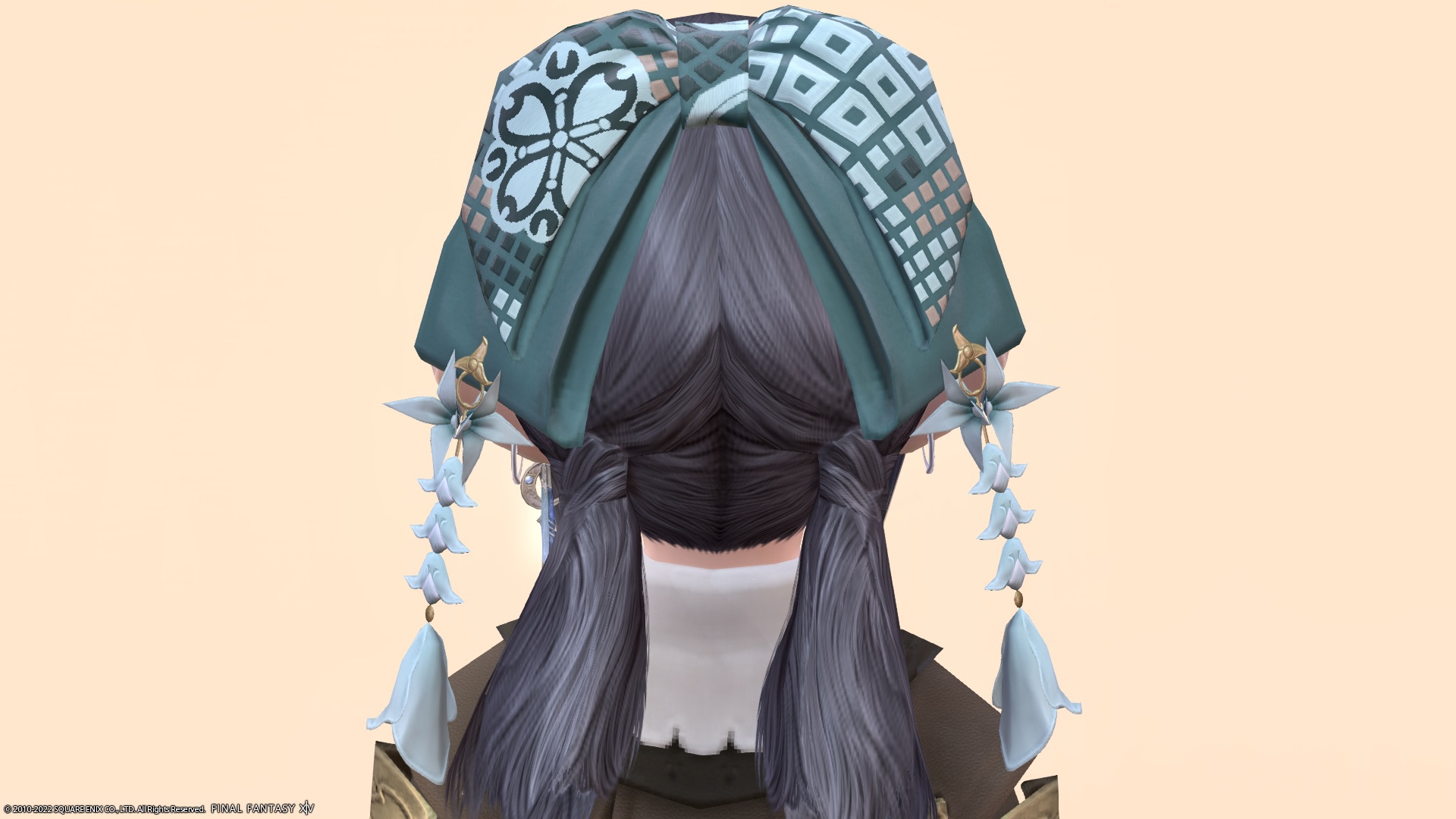 And the body equipment "Coat of the Defiant Duelist" is a thick coat that gives a noble feeling. Available at Saint Mocianne's Arboretum and Pharos Sirius (Hard).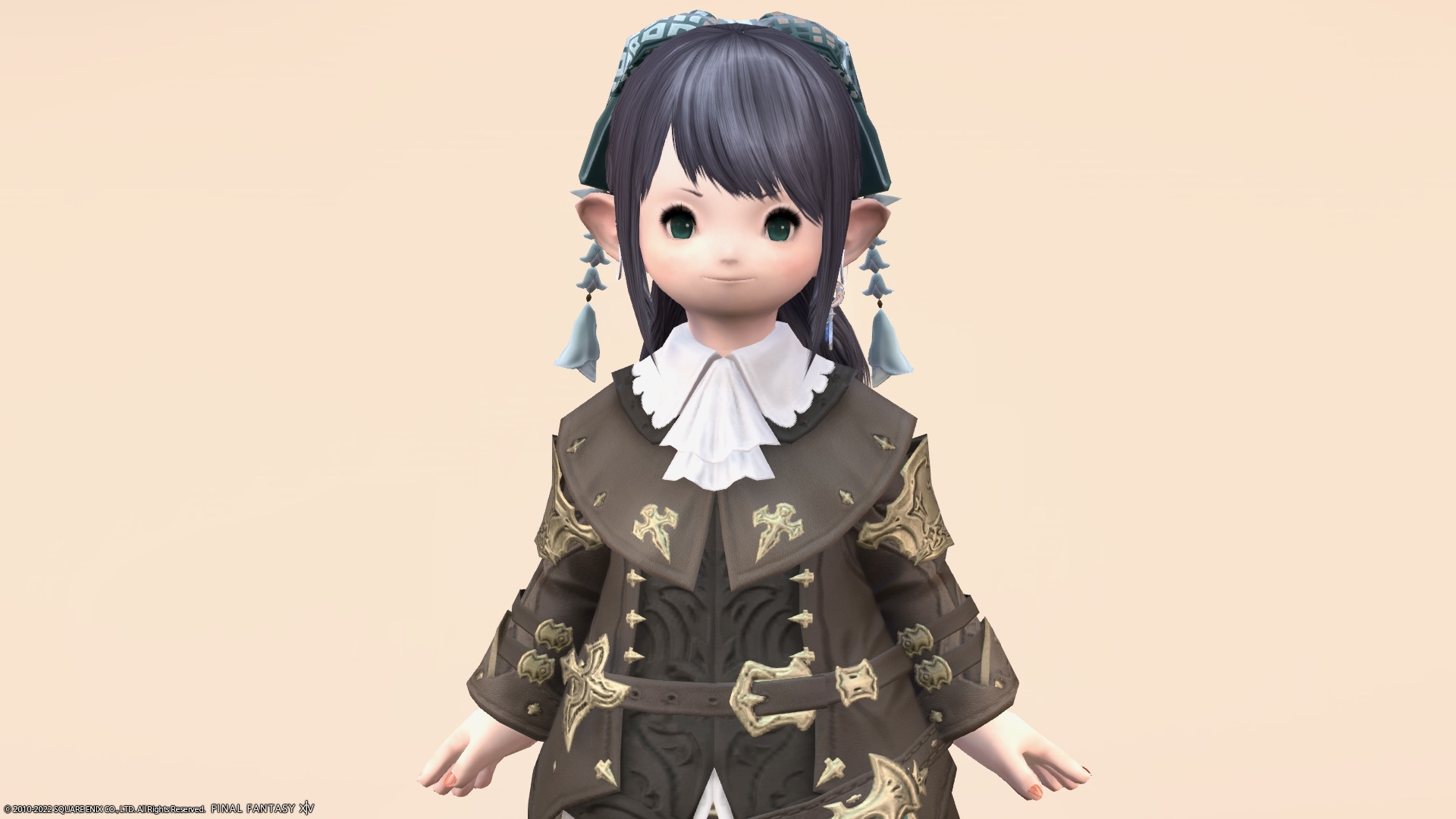 The scarf on the neck is a neat and clean image.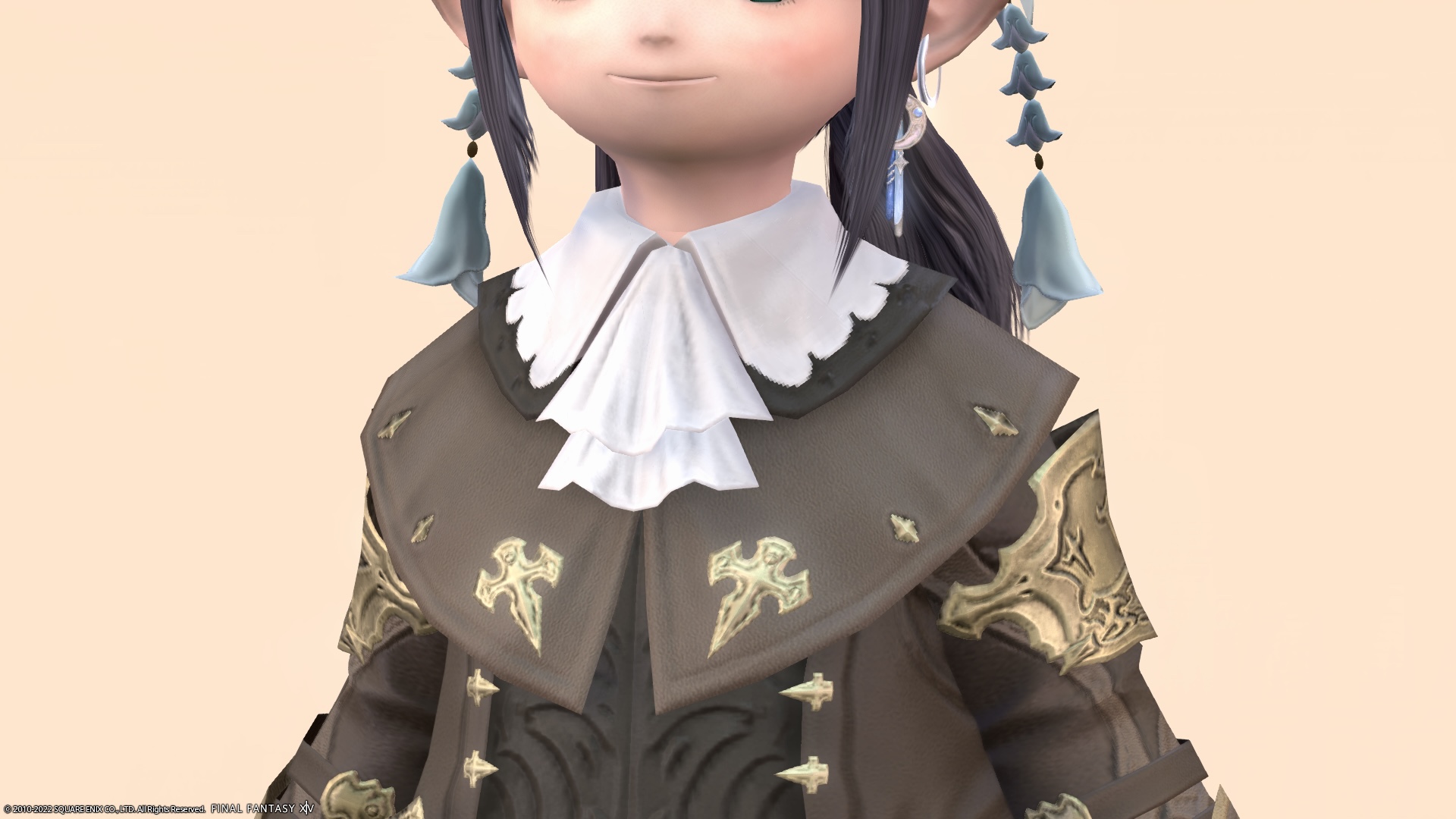 The color is brown and looks plain at first glance, but the turquoise green ribbon attached to the belt around the waist is a nice accent and is very stylish.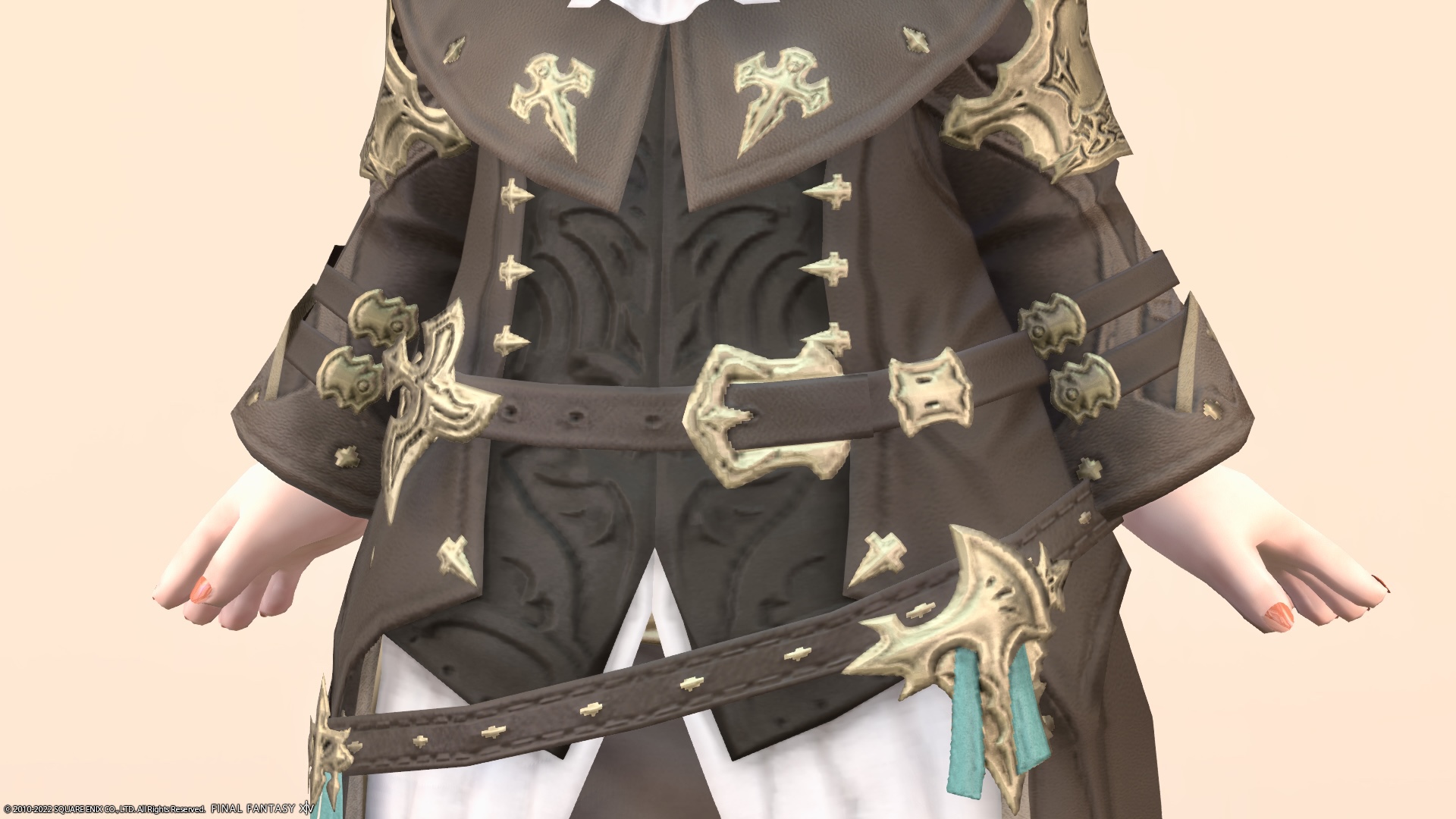 The structure of the back is also elaborate.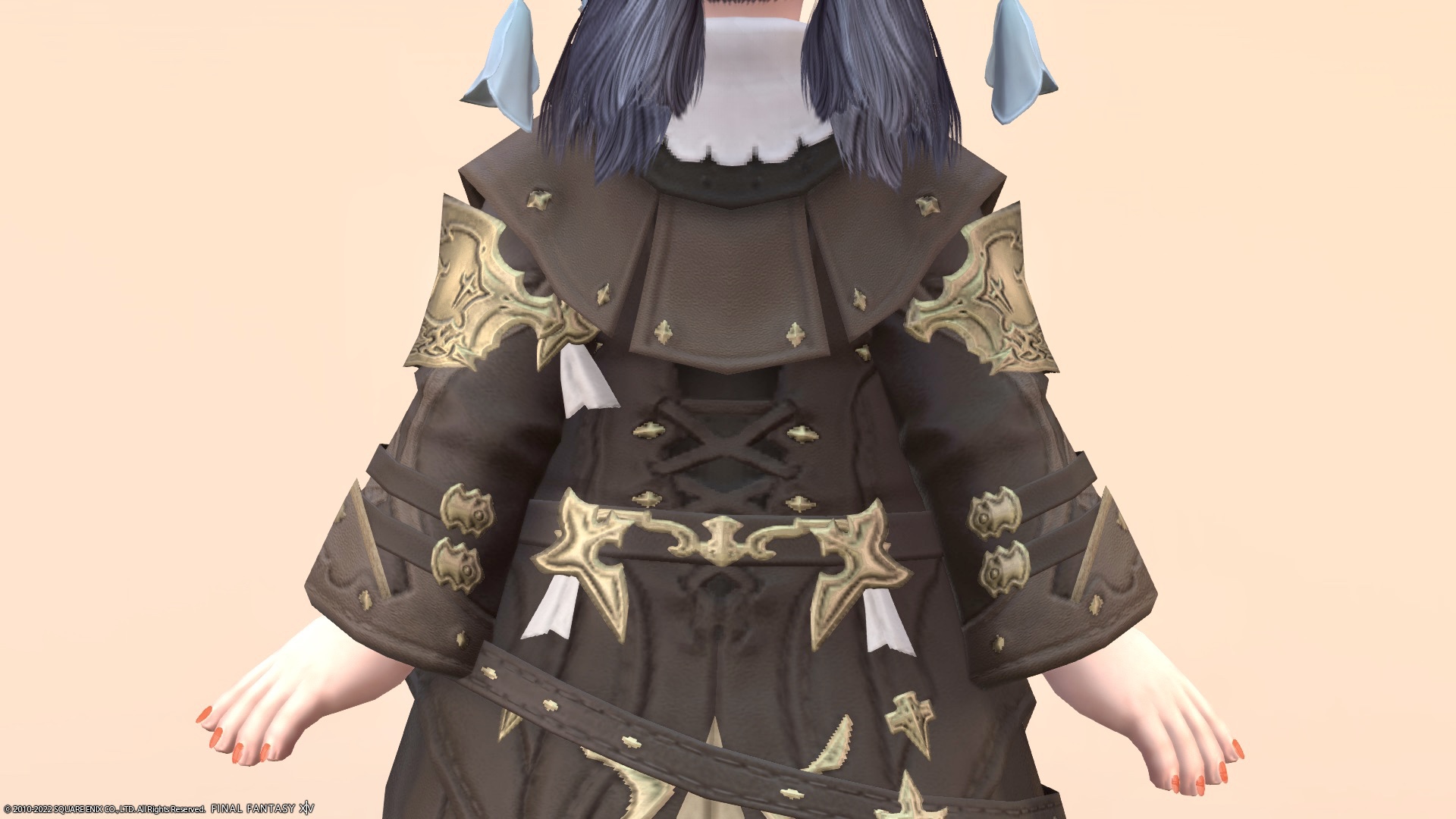 I tried to make it look a little cute by matching the "Faerie Tale Princess's Long Skirt" to the leg equipment.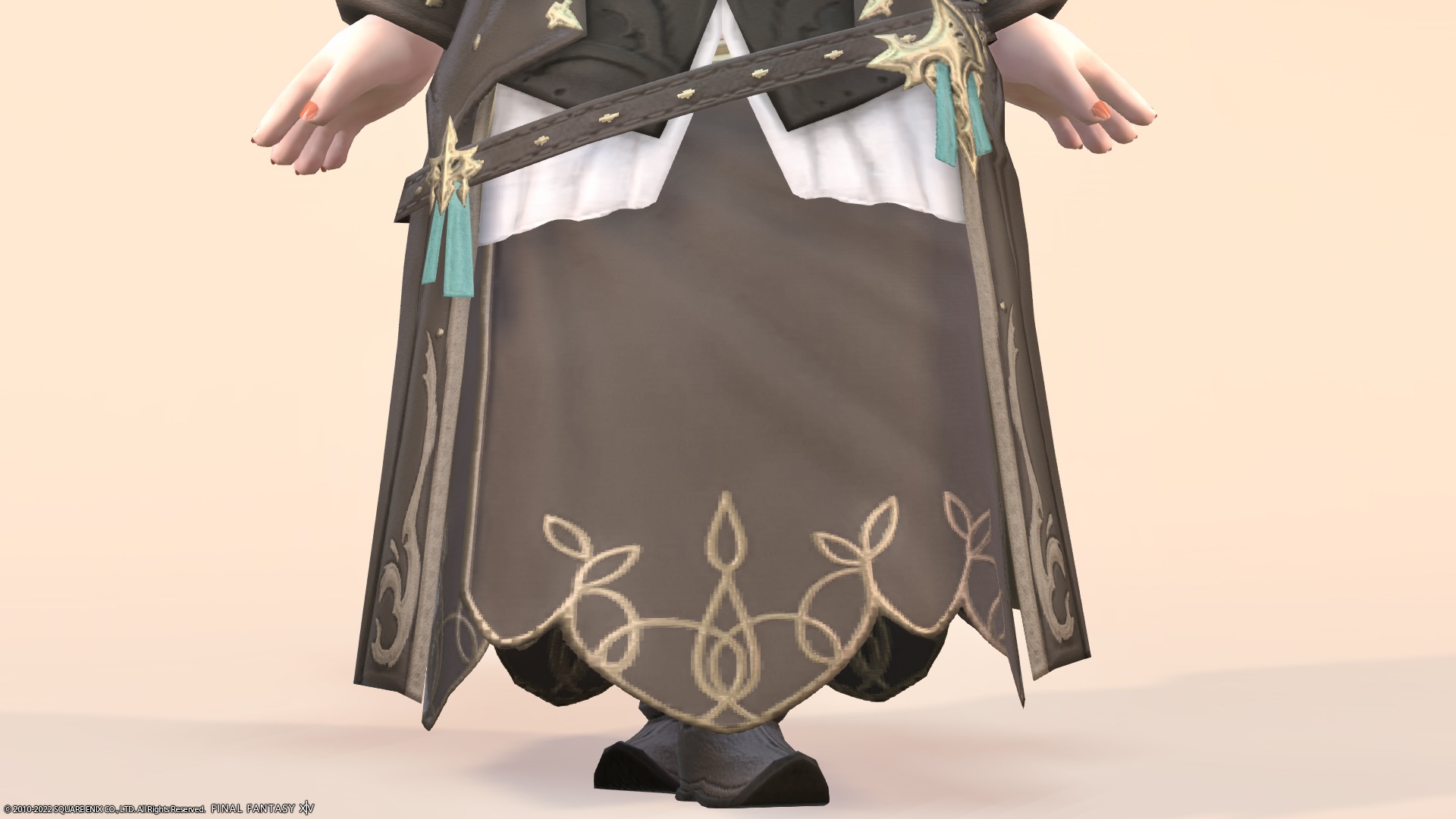 It's nice that the gold accessories here and there give it a sense of luxury.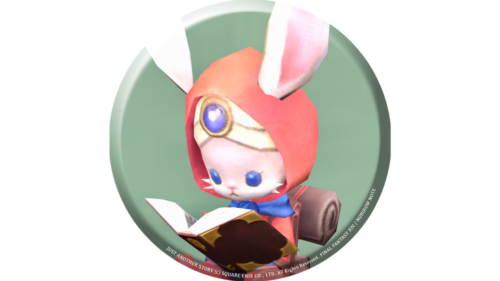 namingway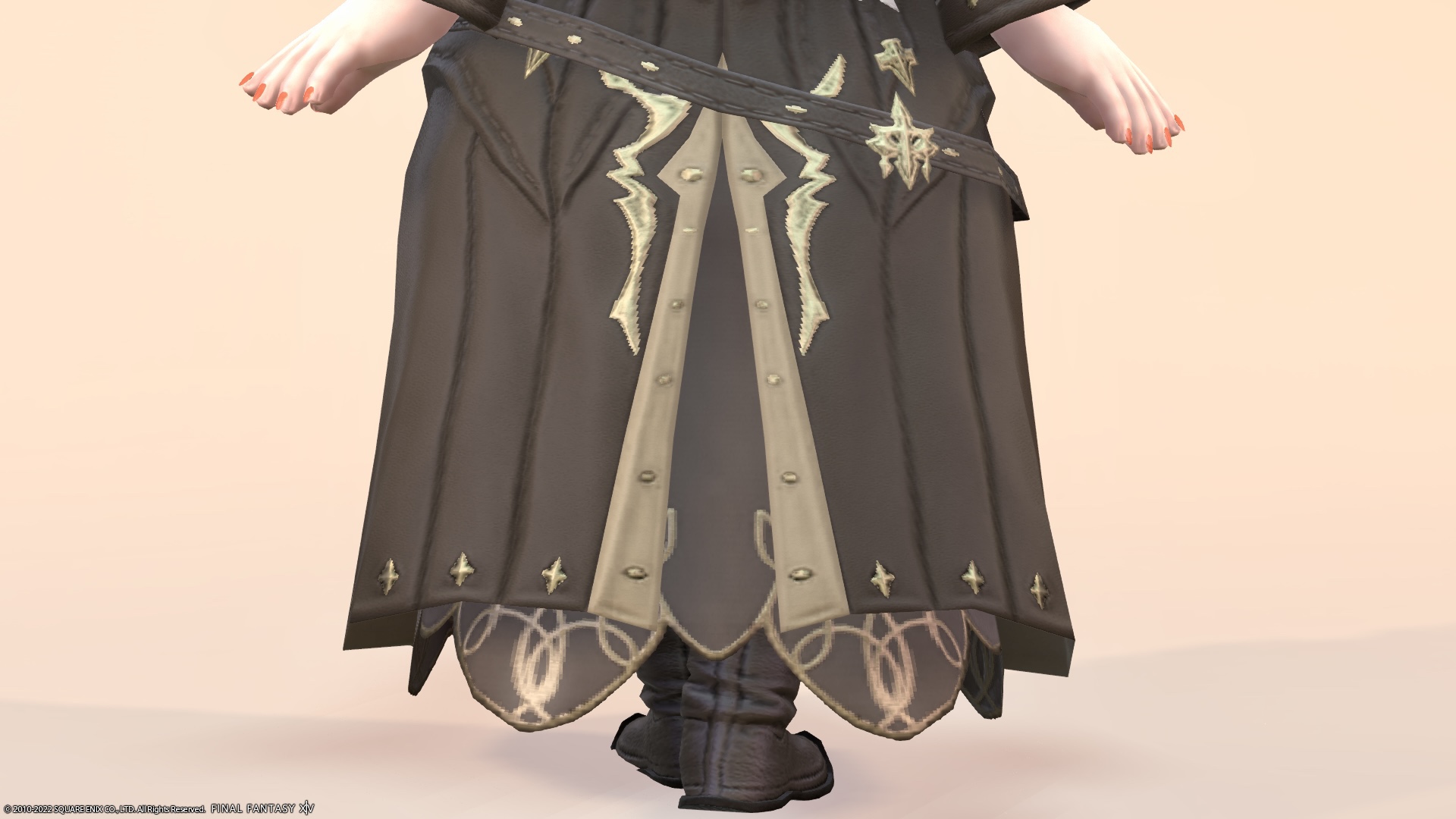 And here, I tried holding Paladin's Zodiac Weapon 2nd Form "Curtana Zenith" & "Holy Shield Zenith".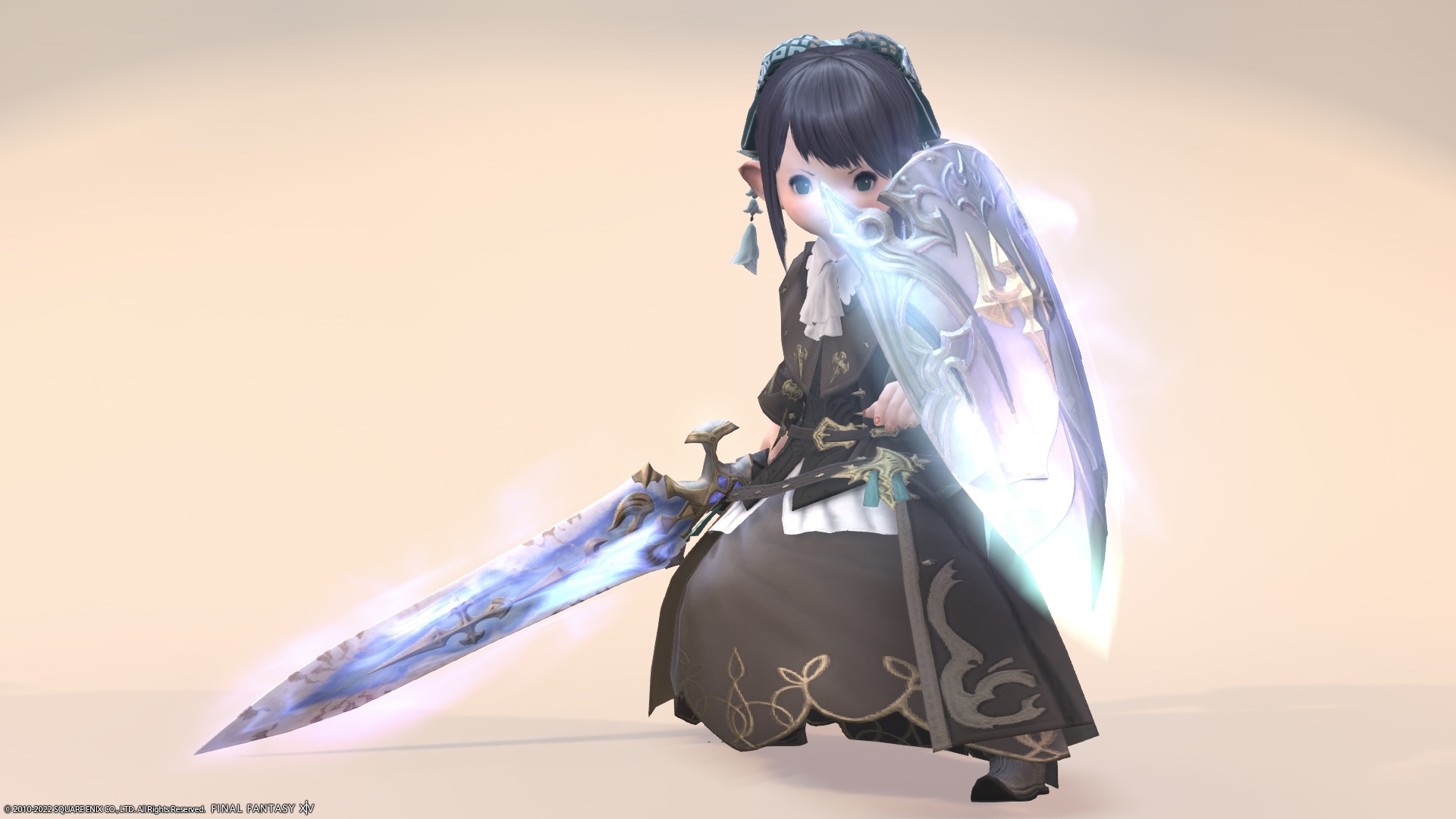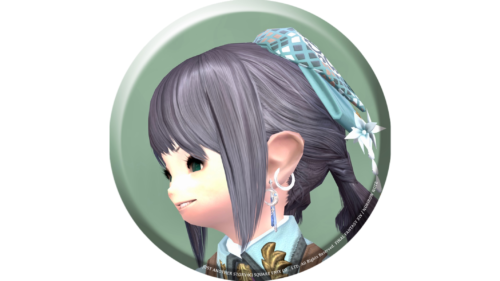 noriko
It's my favorite sword and shield because the way it shines is beautiful ♪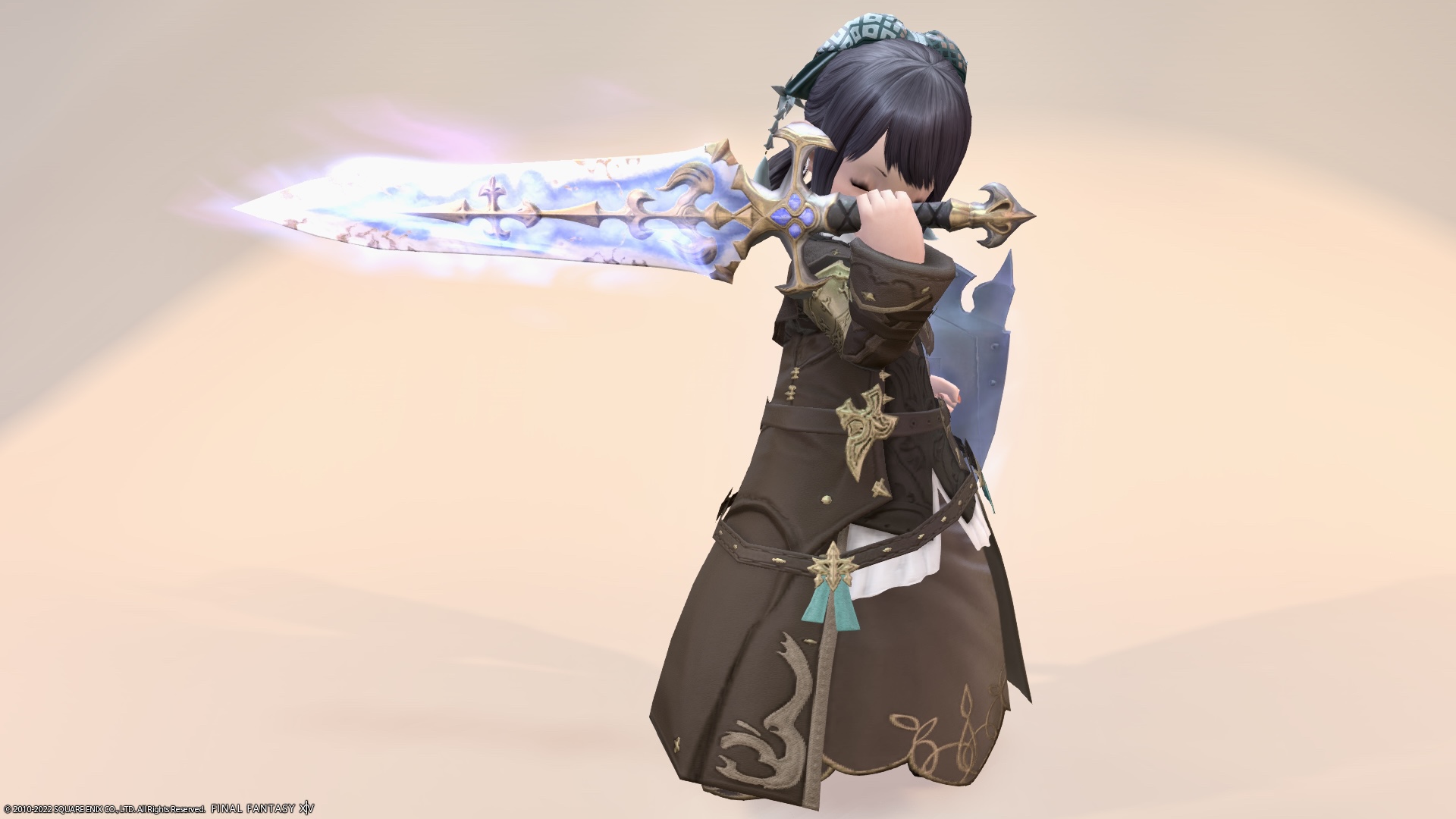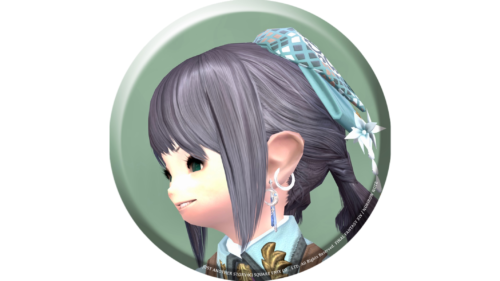 noriko
I feel like I was able to create a cool and cute tank outfit ♪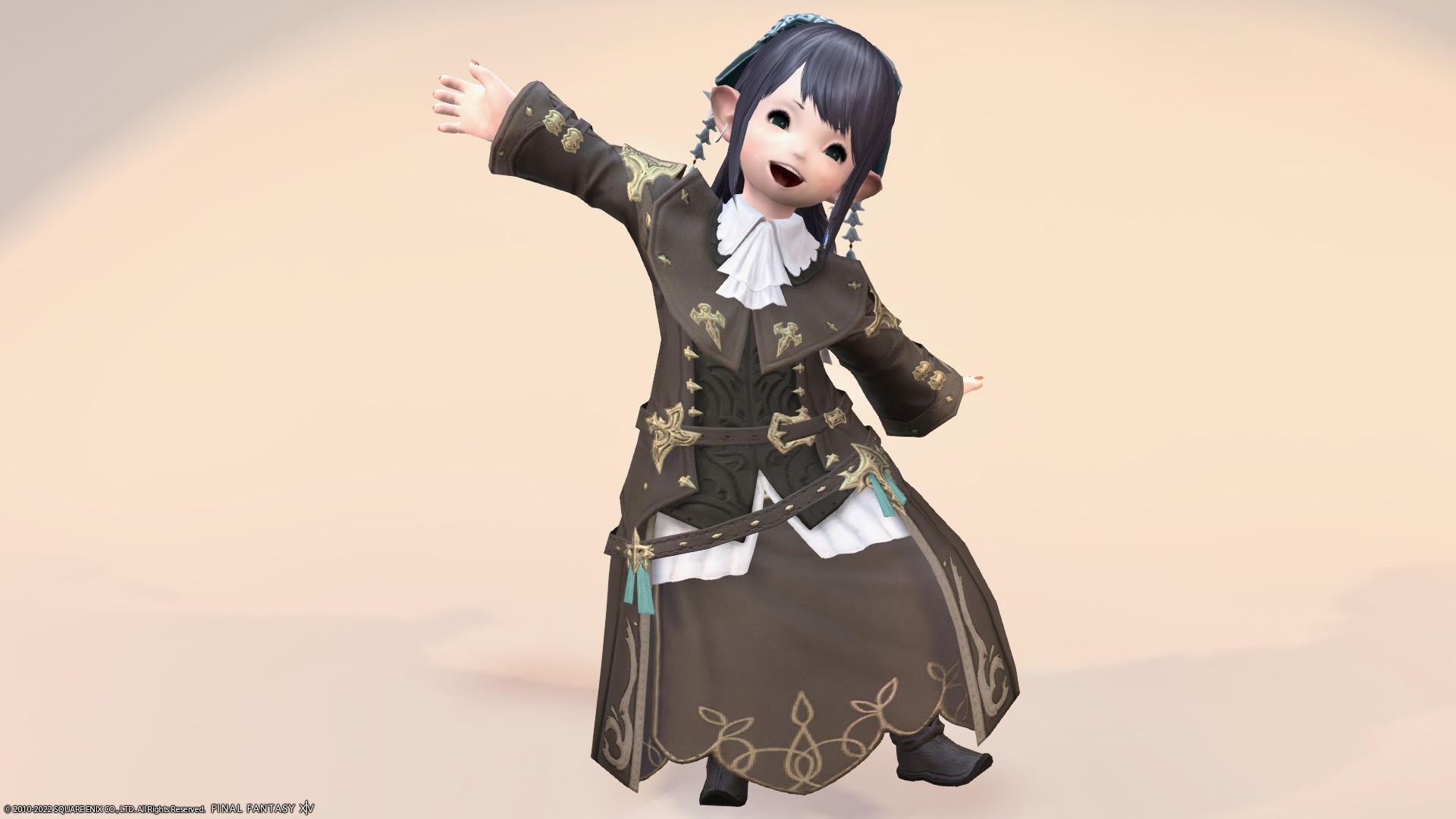 I wanted to wear this coat too, but I couldn't coordinate it very well… but it looks cute when Noriko-chan wears it.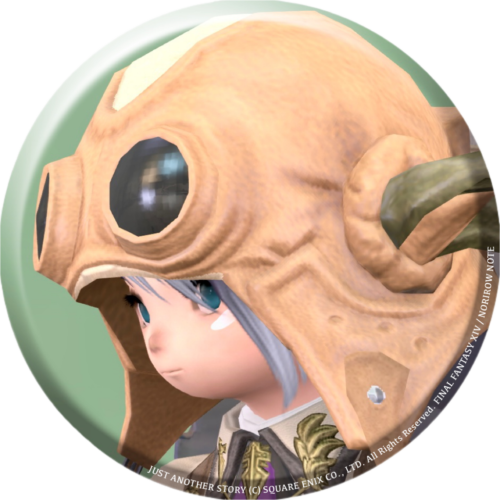 norirow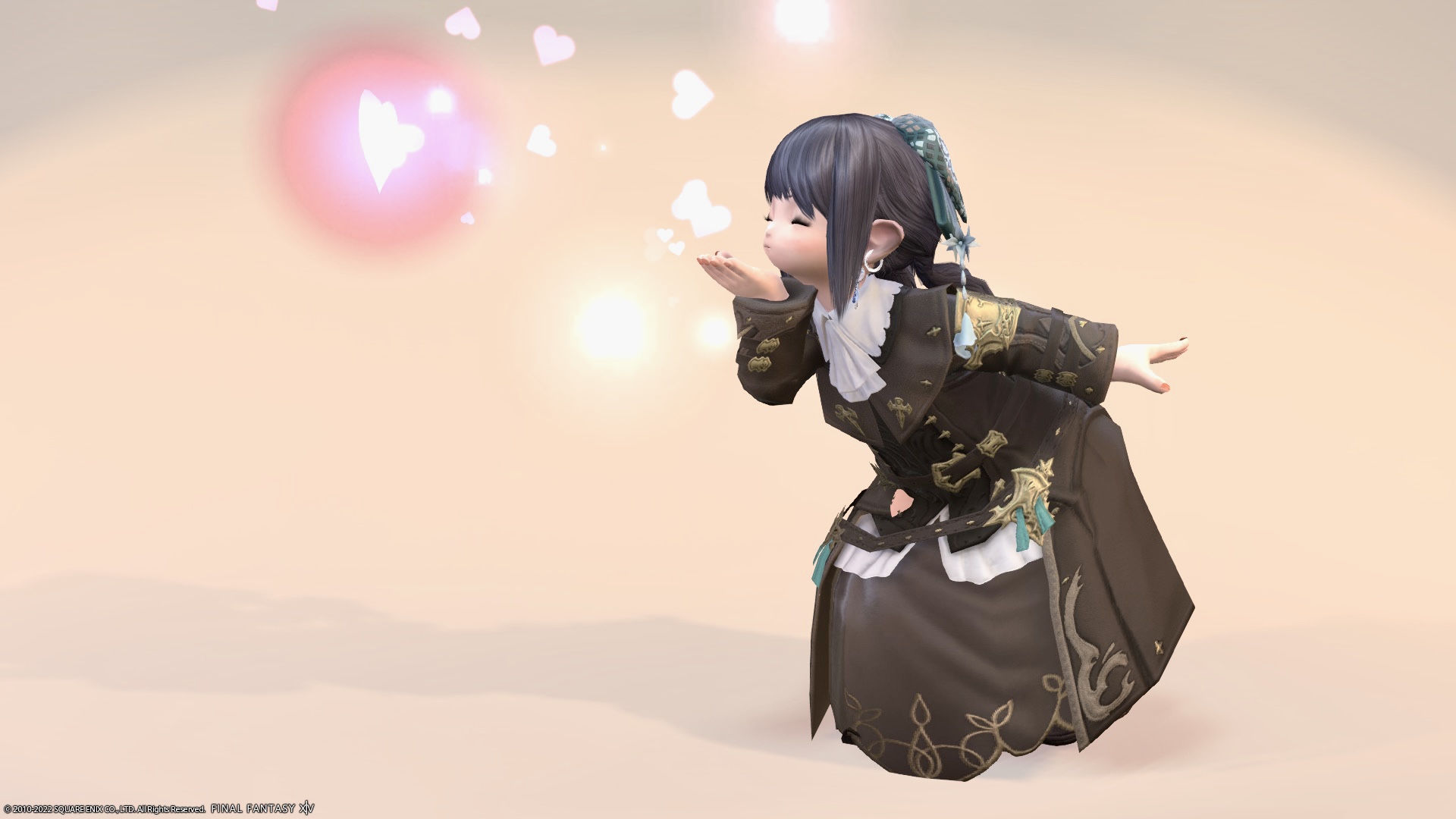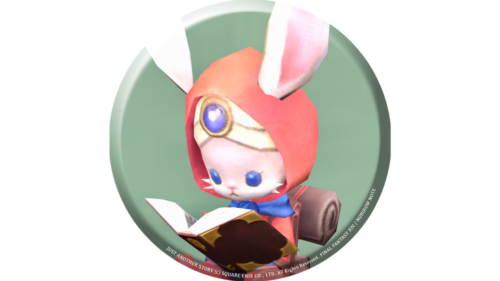 namingway
Unlike Norirow-san, everything looks cute when Noriko-chan wears it, right?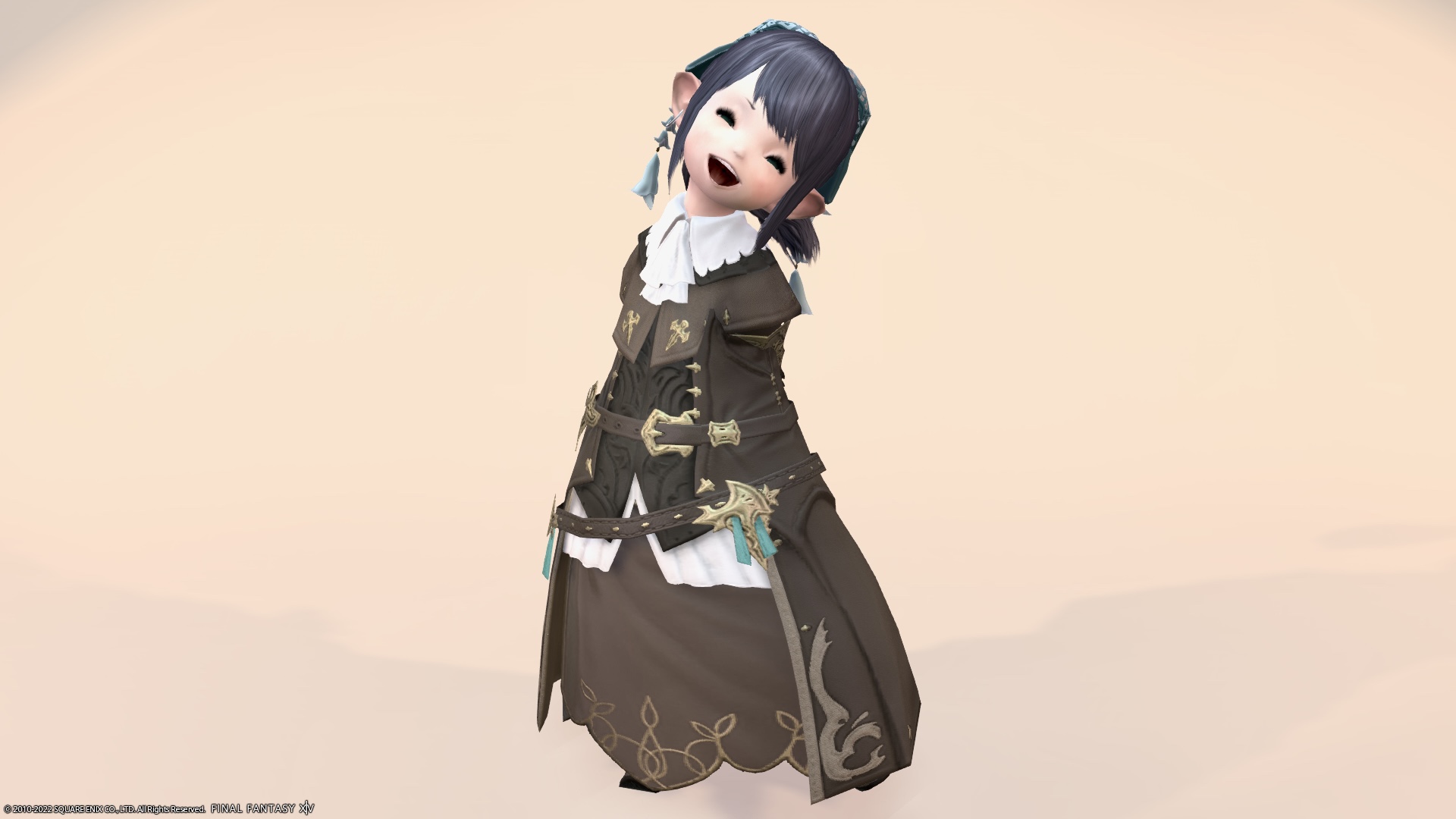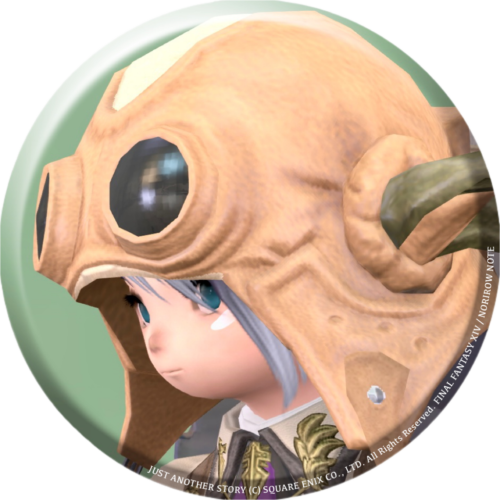 norirow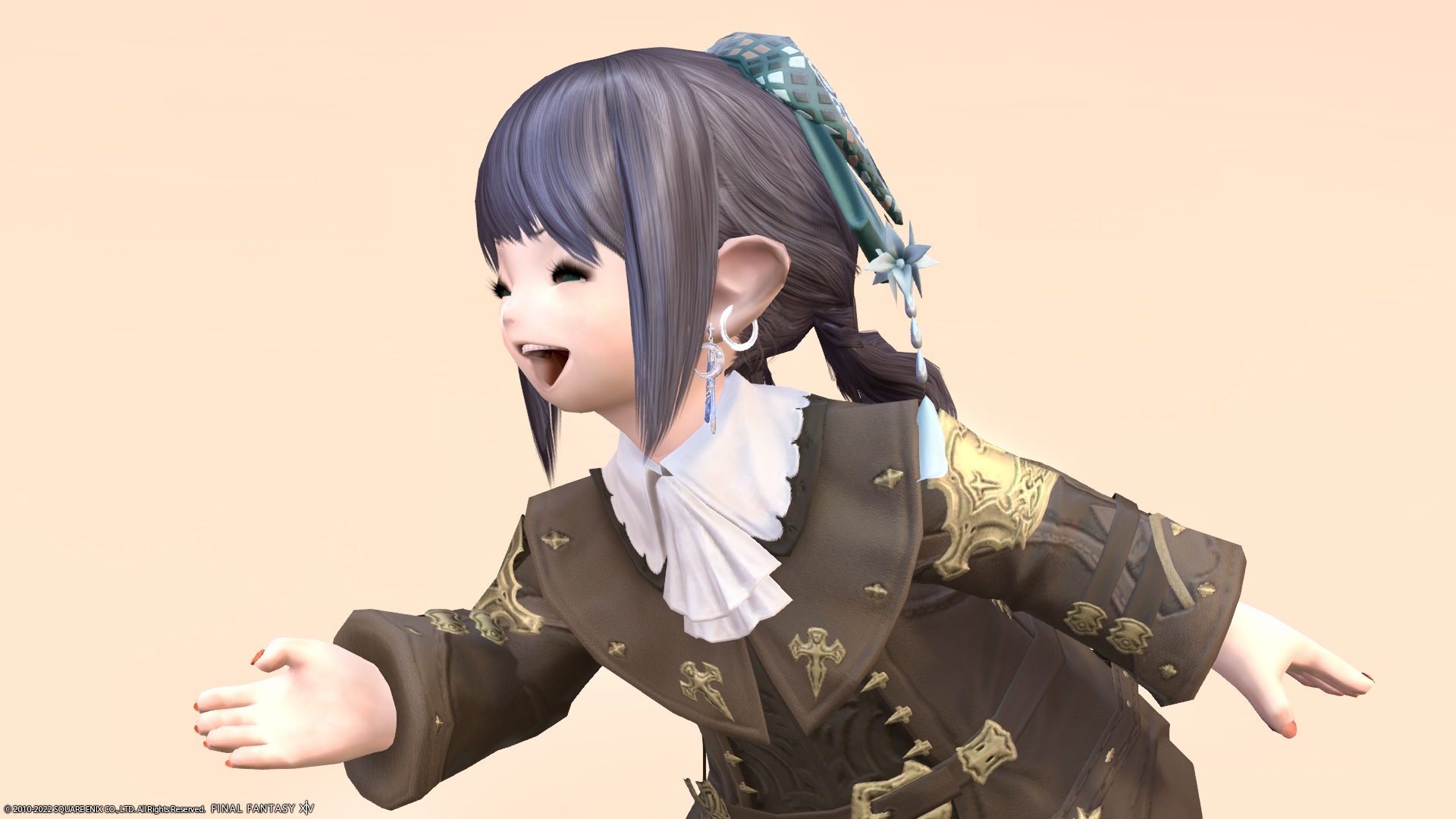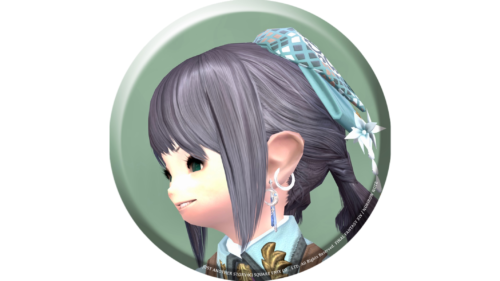 noriko
Fufu, I think it would be cute for my brother to wear it, but it might have been just right with the skirt ♪
Video recording
I recorded the movement of the dough in the video!
So, it was a record of Noriko's favorite tank coordination.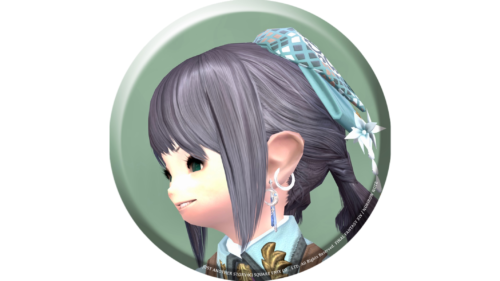 noriko
Related record