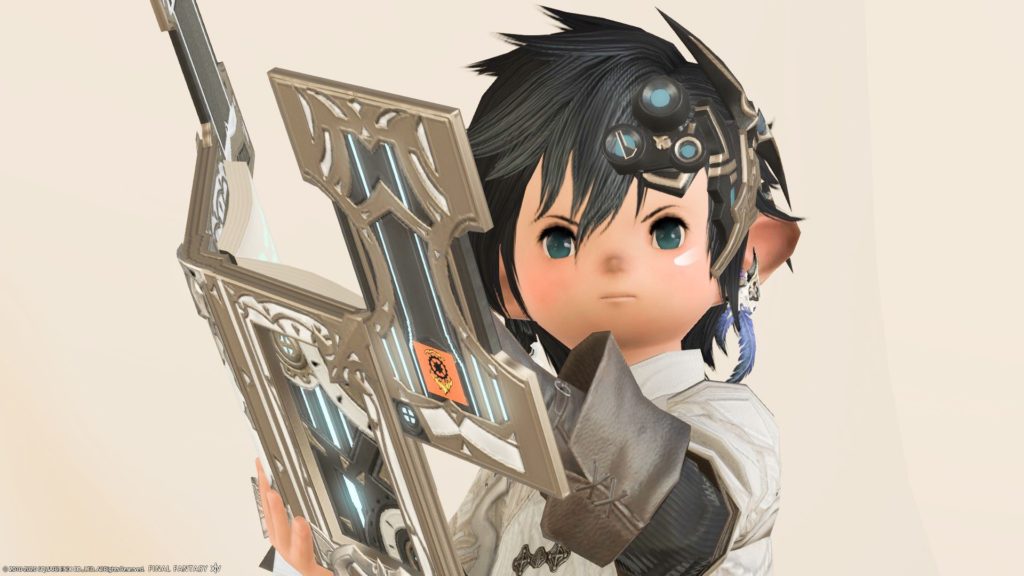 This is the scholarly book "Augmented Ironworks Magitek Codex" made by Garlond Ironworks, which has an interesting mechanical gimmick.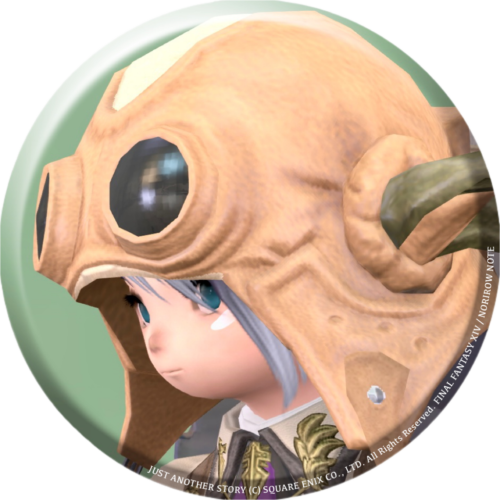 norirow
It's a kind of spellbook with a very rare design.
It's a small book when it's closed …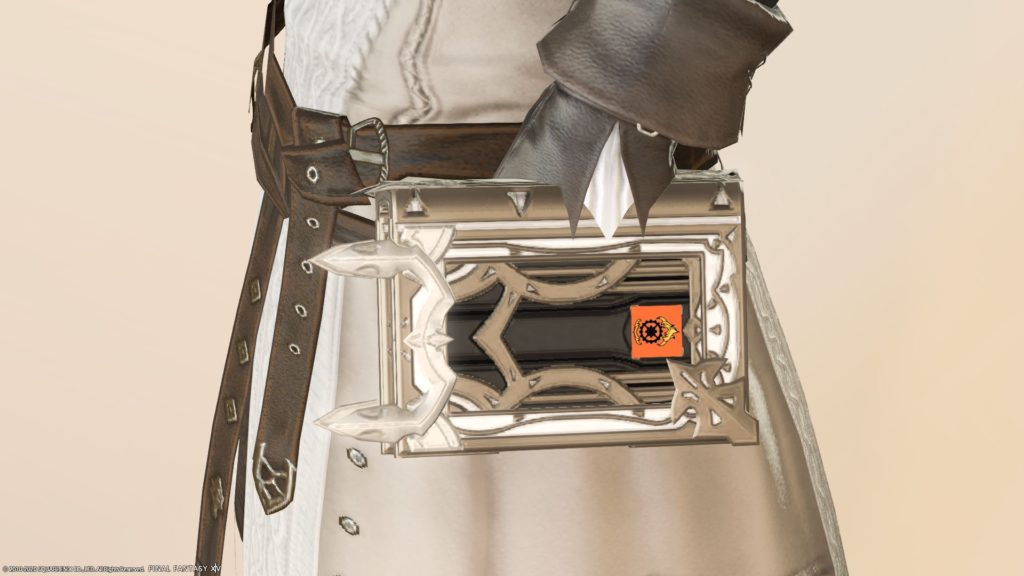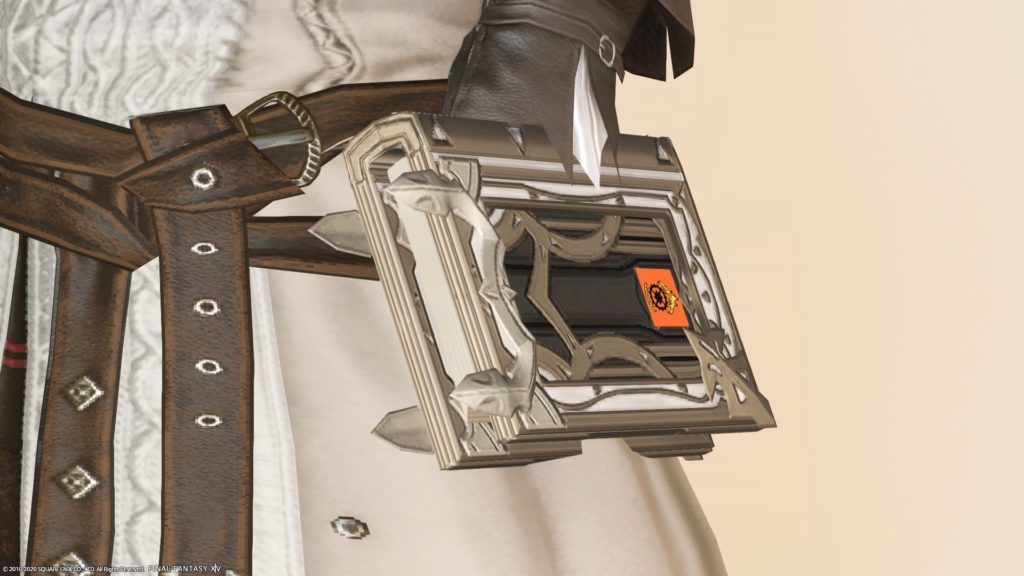 It's a high-tech spellbook that pops out like a tablet from both ends when you open the book !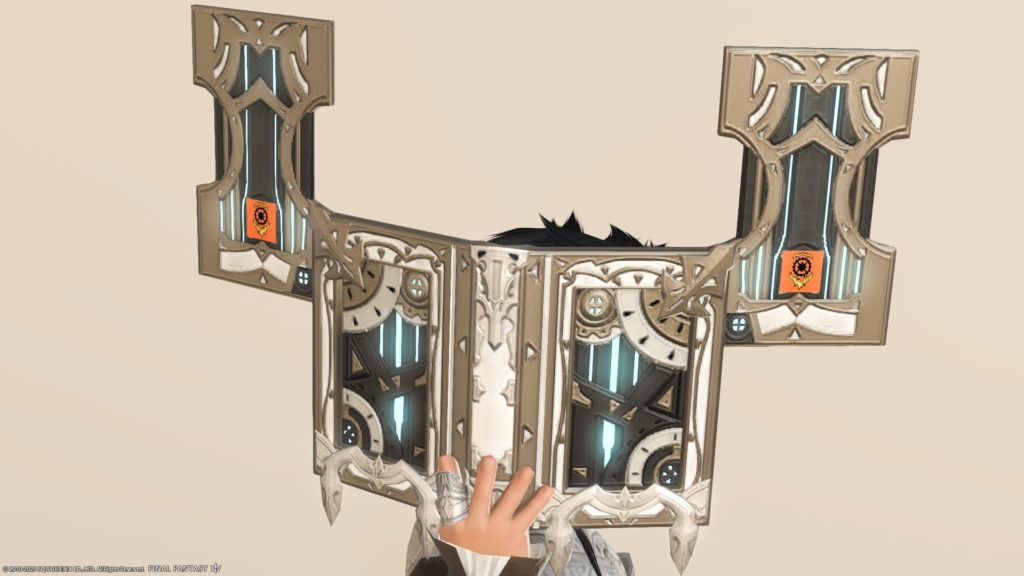 It's a gimmick that Norirow-san seems to like.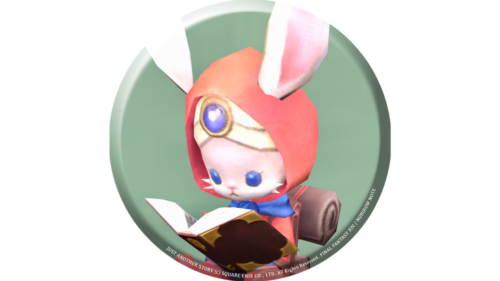 namingway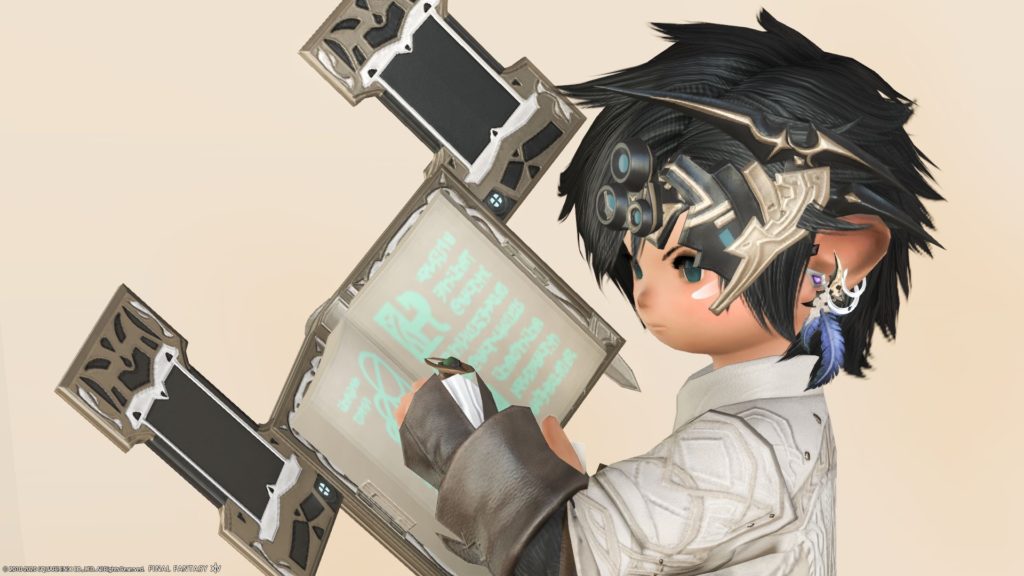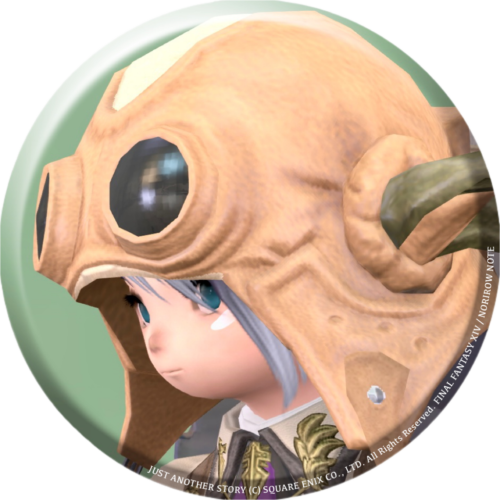 norirow
That's right, I love weapons with gimmicks like this.
I don't think the photo shows the gimmick, so please check it out in the video below.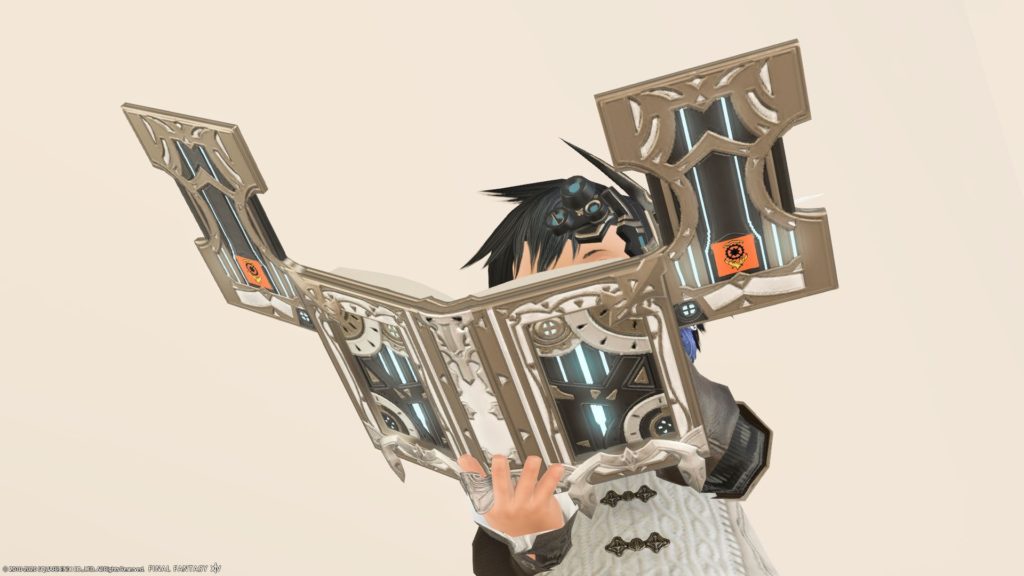 The letters are also fluorescent and the design is quite unusual. The written magic crest style is a simple formula.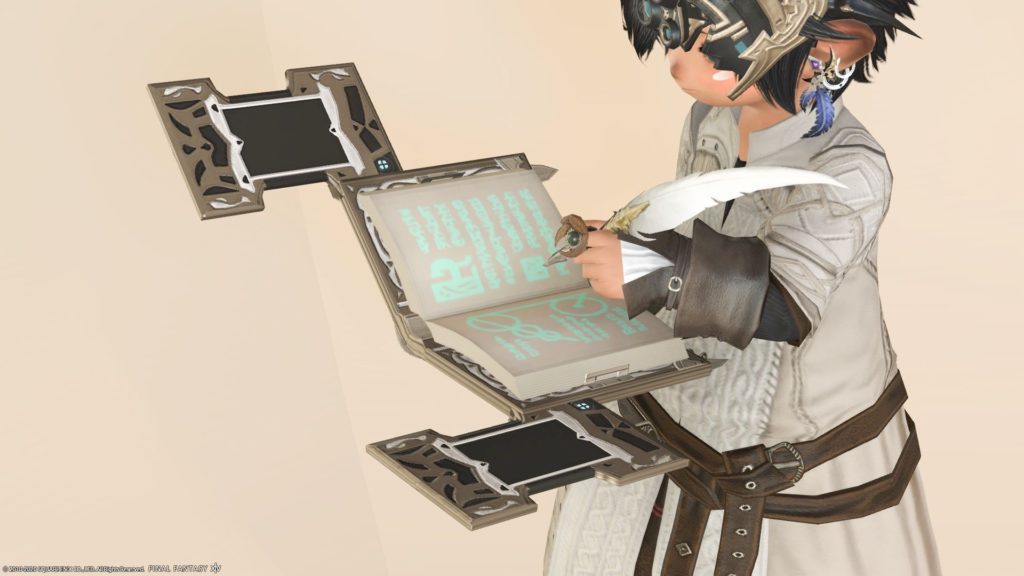 Garlond's weapons are all a little like the Allagan Empire.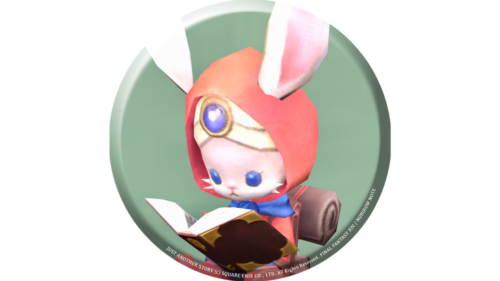 namingway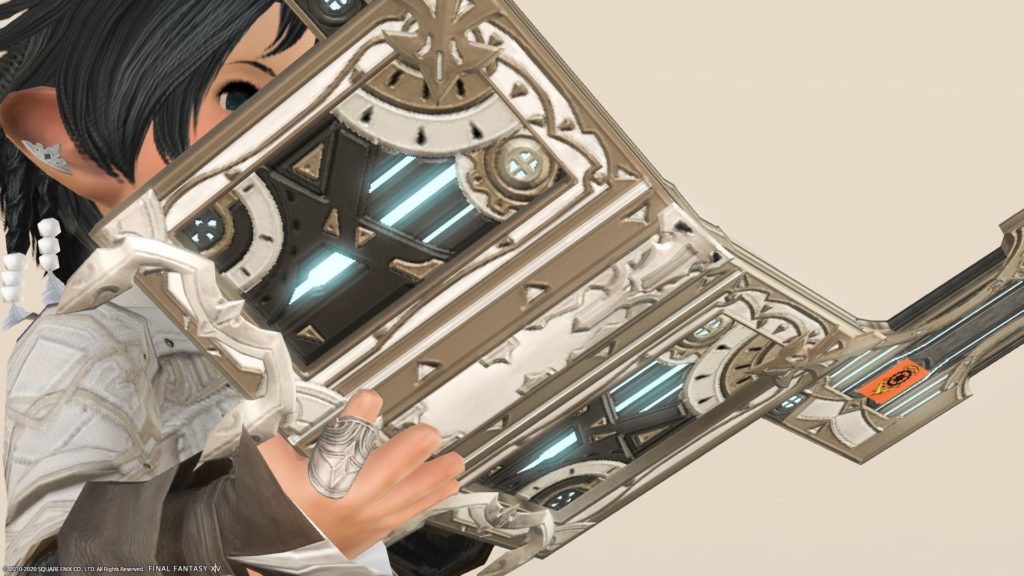 Originally this book is light blue and difficult to use, but dyeing makes it easier to coordinate. By the way, this is dyed with Shale Brown.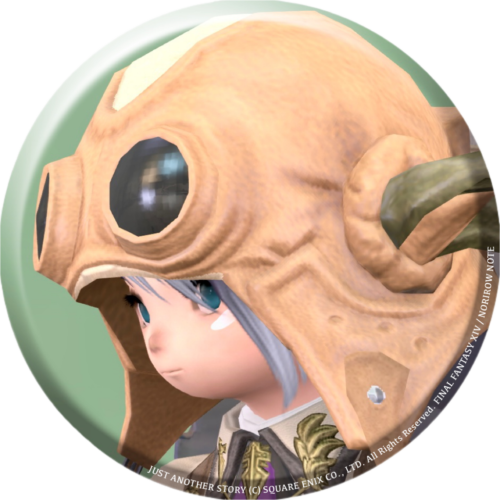 norirow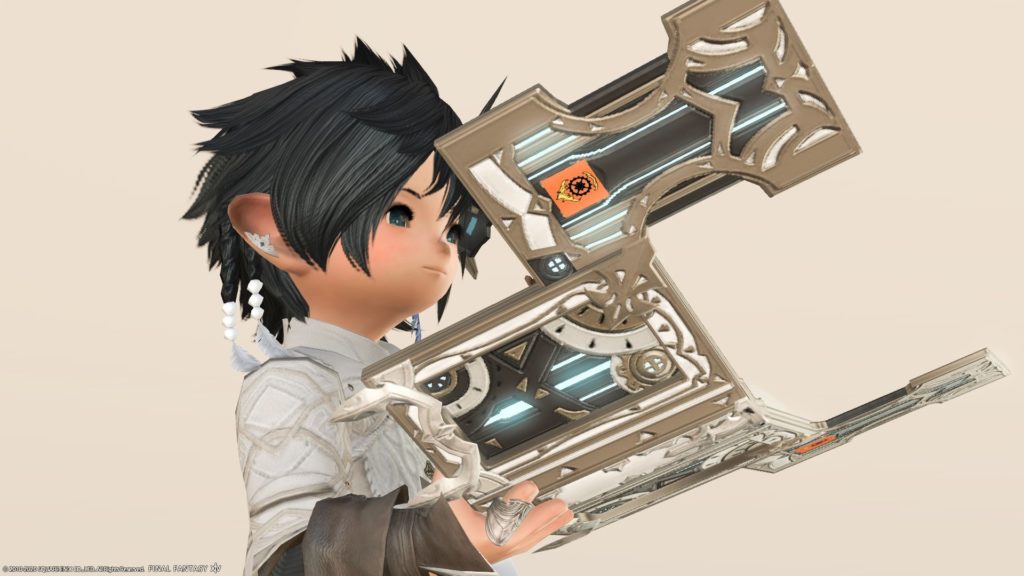 This book is available in exchange for Allagan Tomestone: Poetics.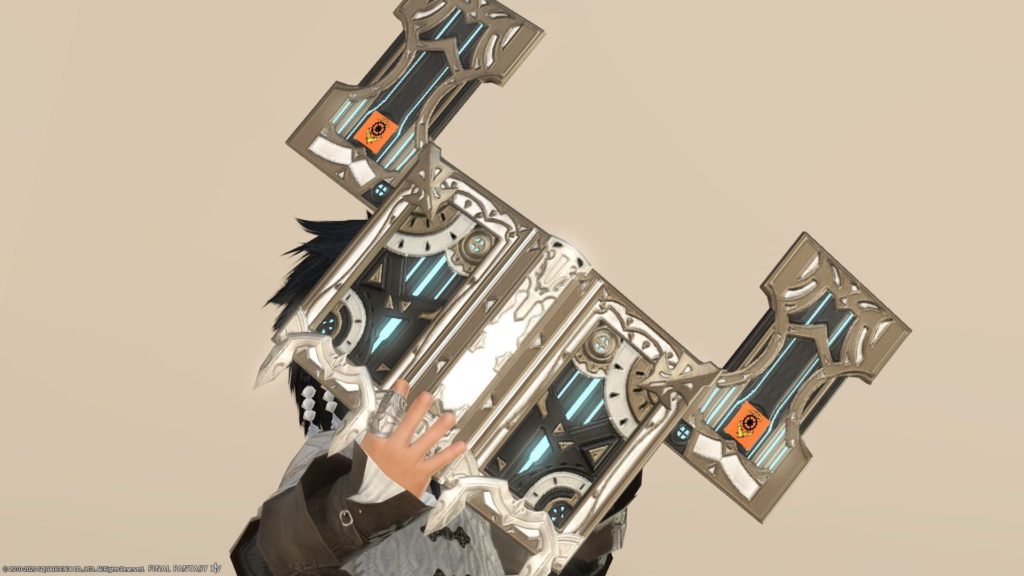 So, it was an introduction of the scholarly magic book "Augmented Ironworks Magitek Codex" with interesting mechanical gimmicks.
▼ Please check the video for the gimmick condition !
Related Records
Various Iron Works Weapons