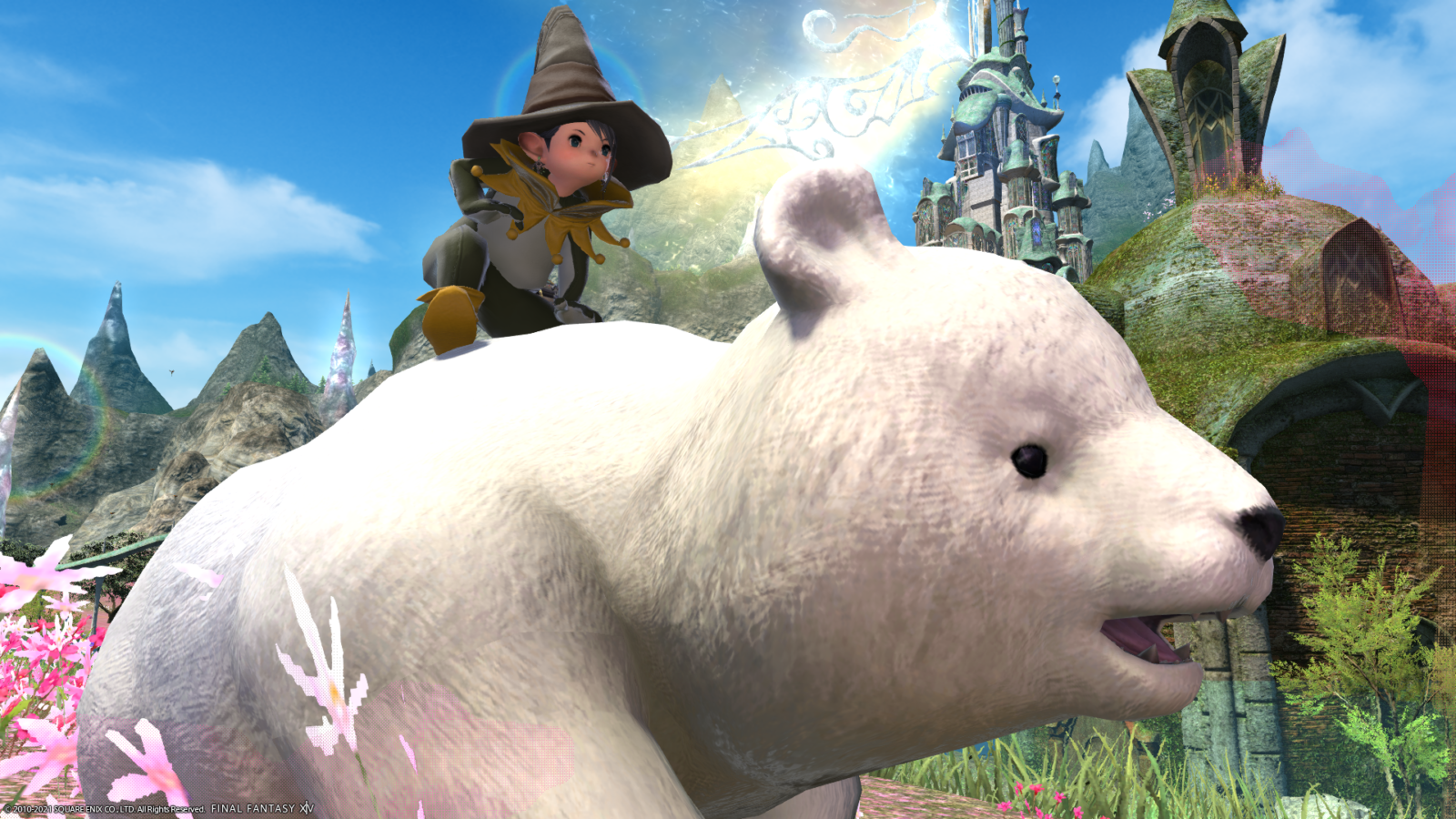 This is a record of the white bear mount "Polar Bear".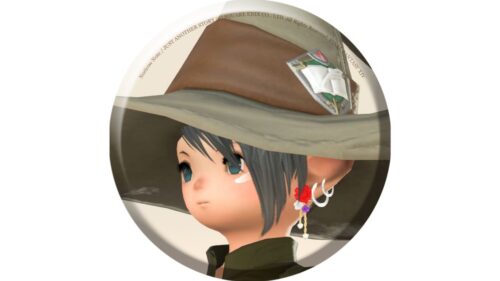 norirow
Oh, this bear is so cute ♪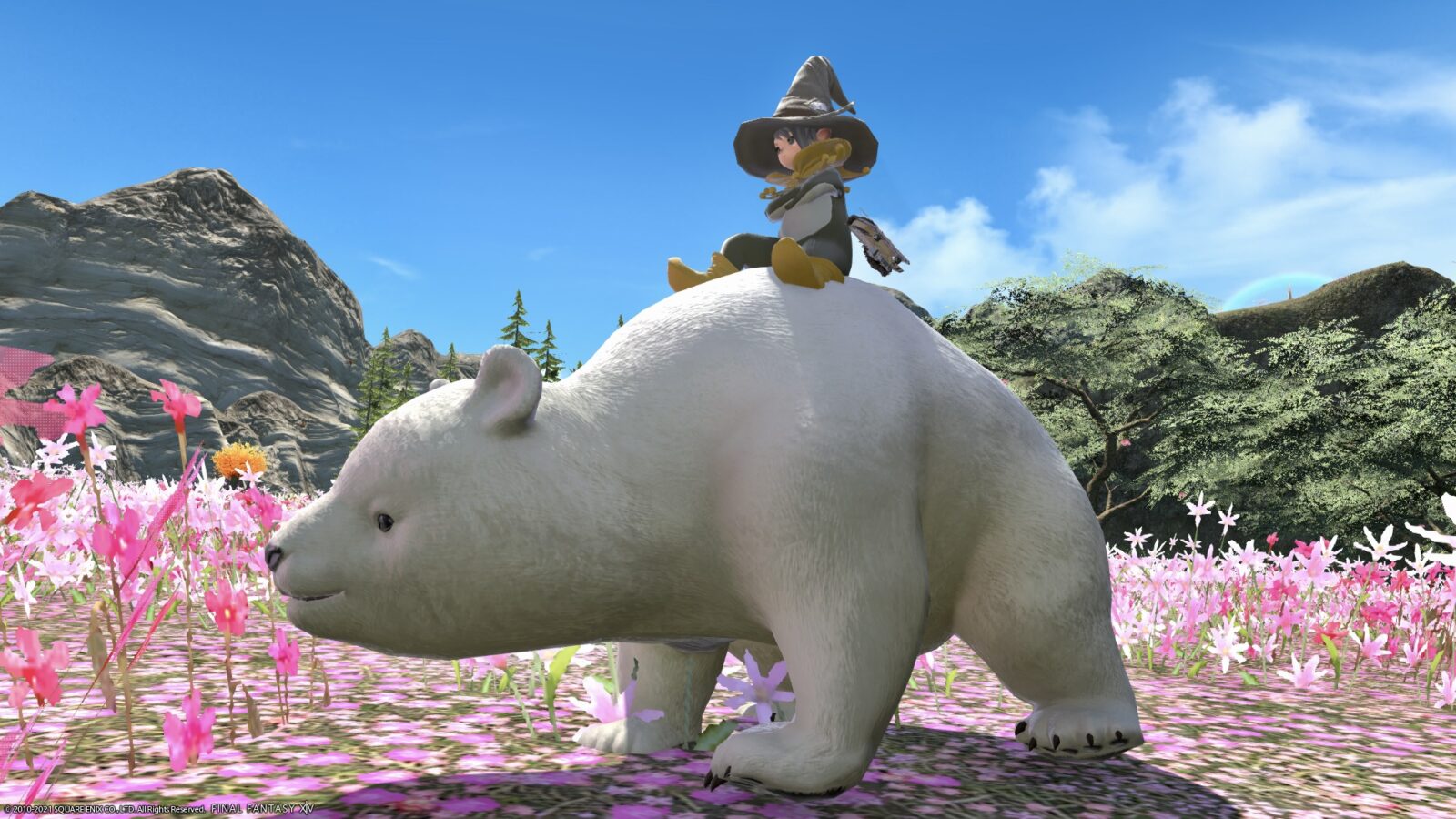 It 's a kind bear, isn't it?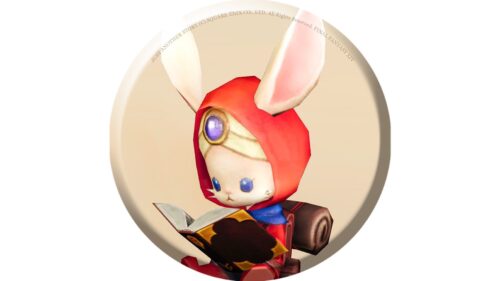 namingway
There have been bear mounts so far, but this bear seems to be particularly kind.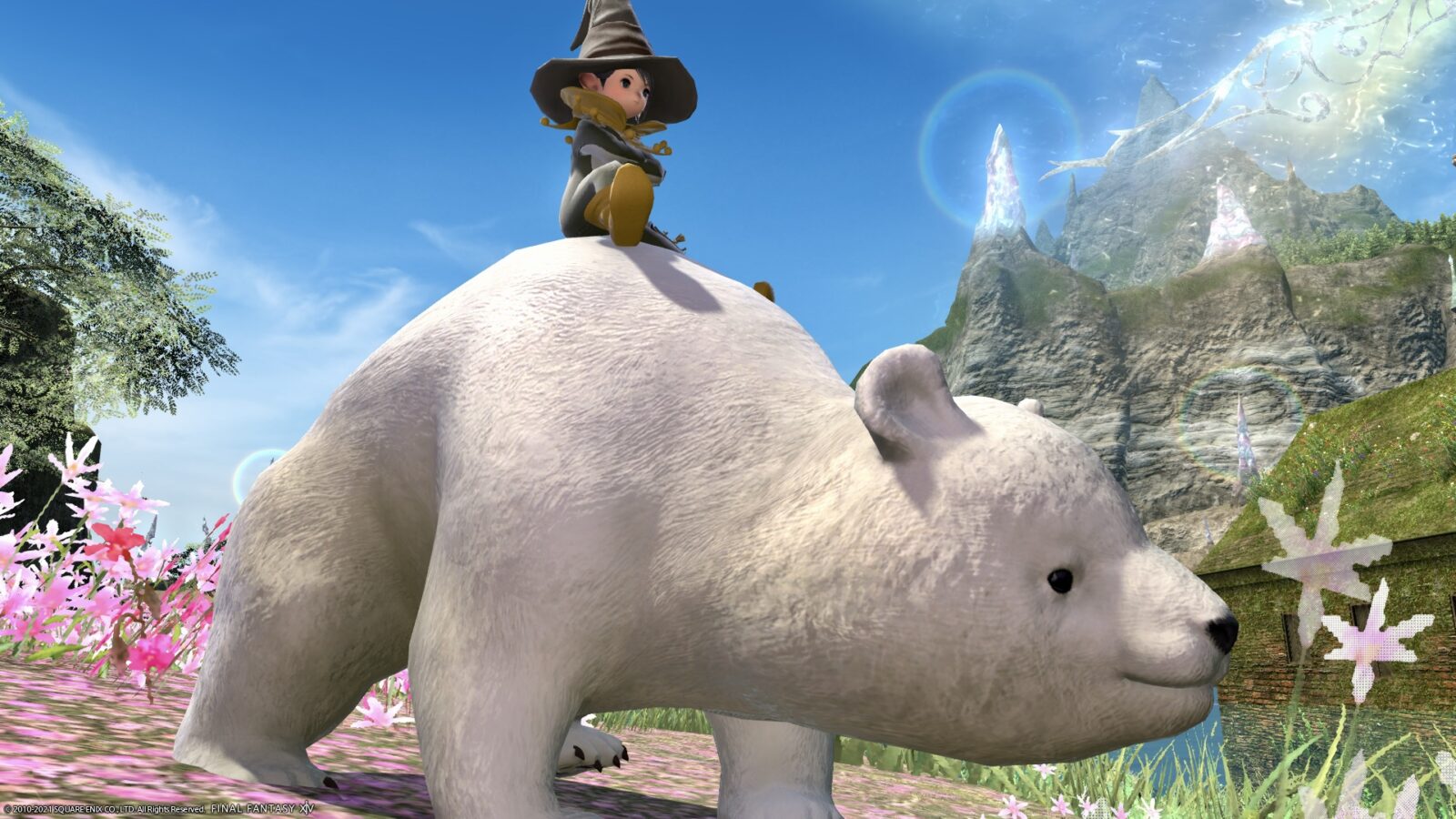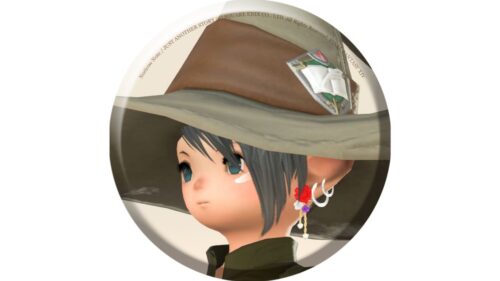 norirow
The face looks very kind, doesn't it?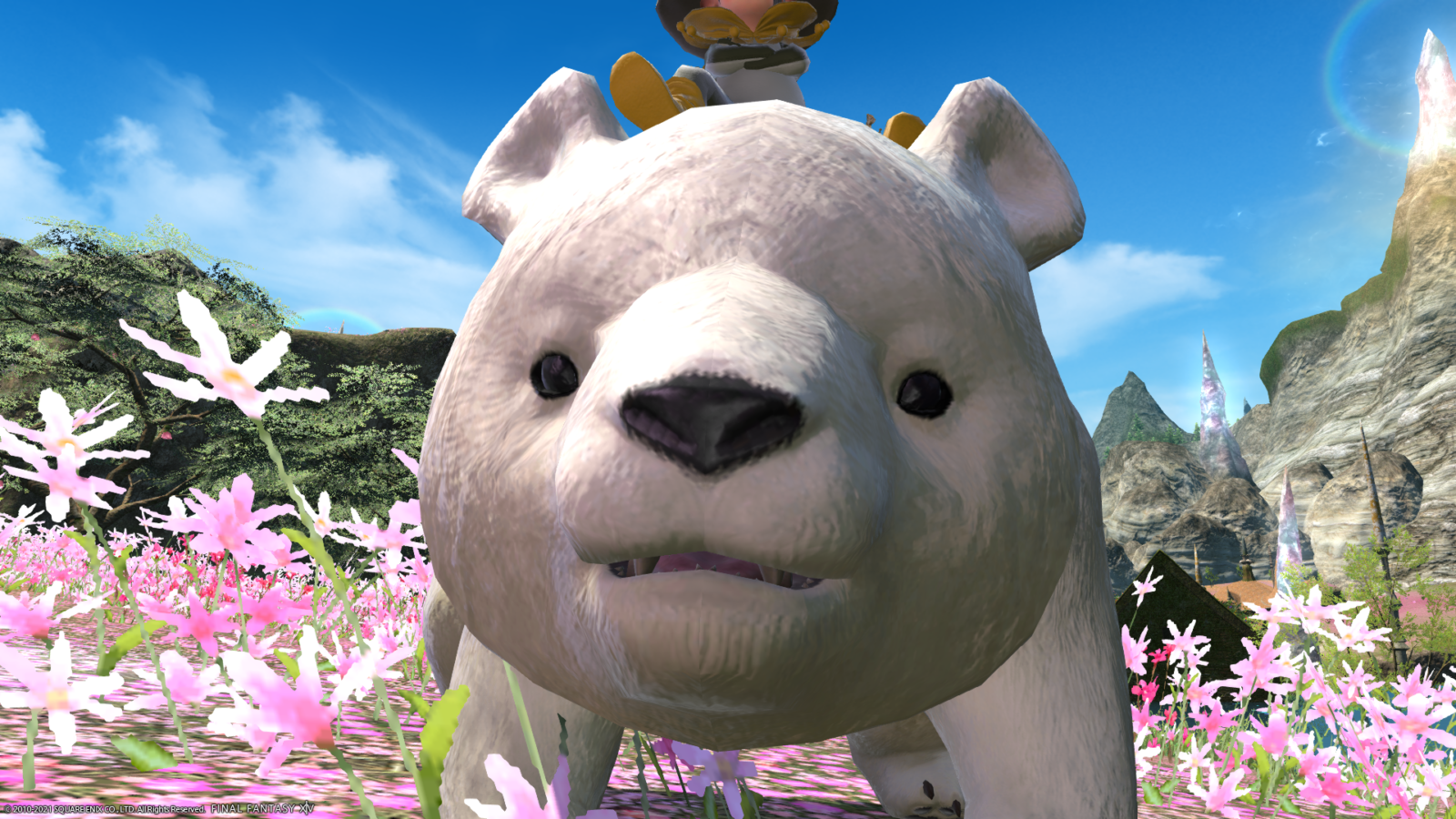 ▼ By the way, scary bear
Like other bears, they have their arms crossed when riding.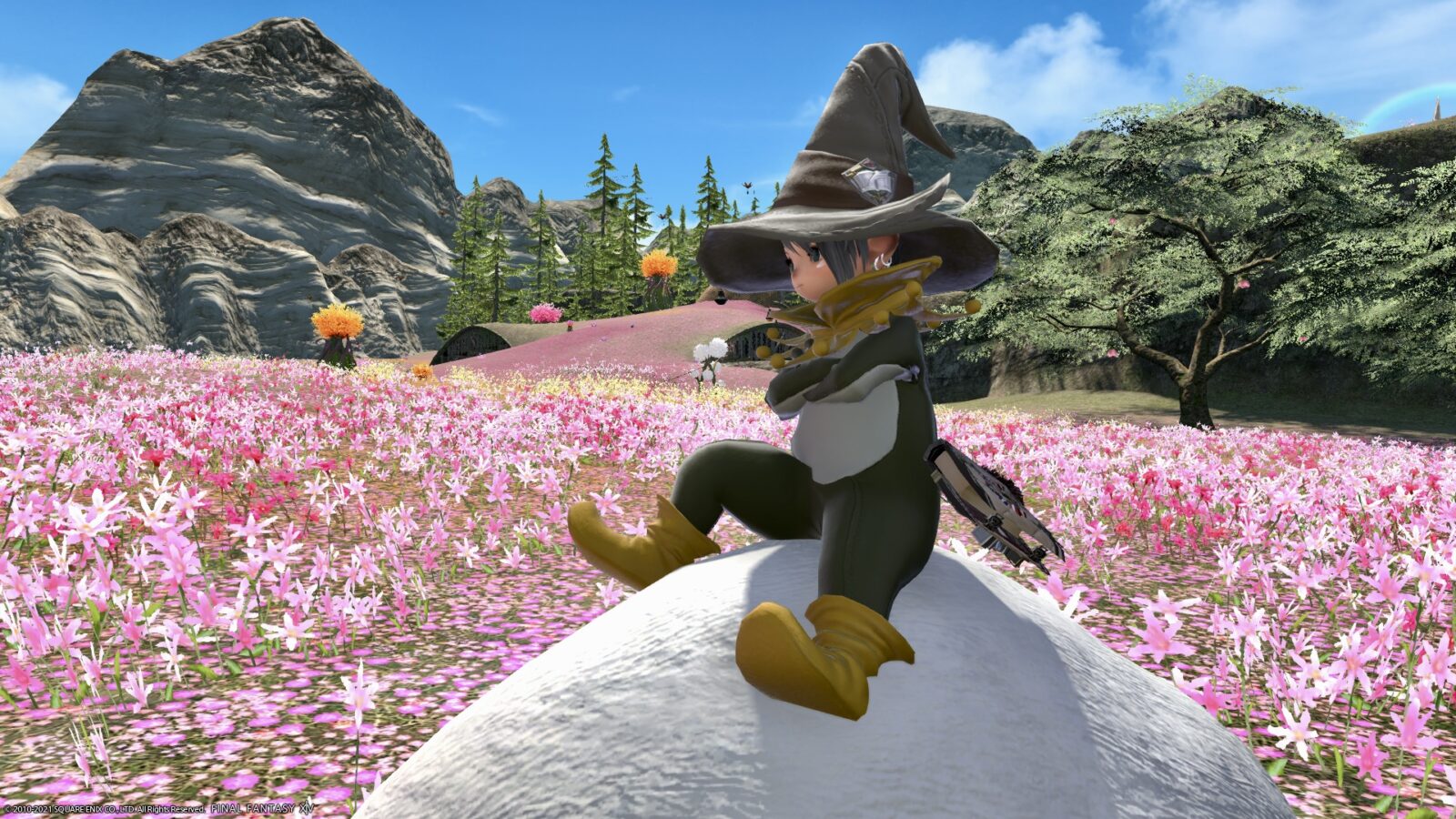 I'm sure you are the image of Kintaro.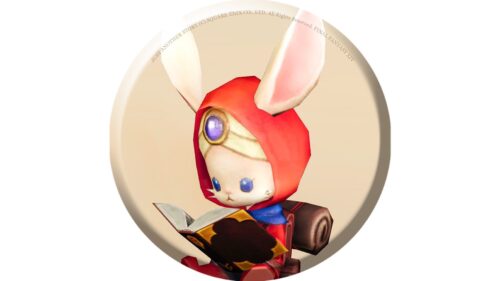 namingway
However, when I start running, I am in a forward leaning posture. Jockey style?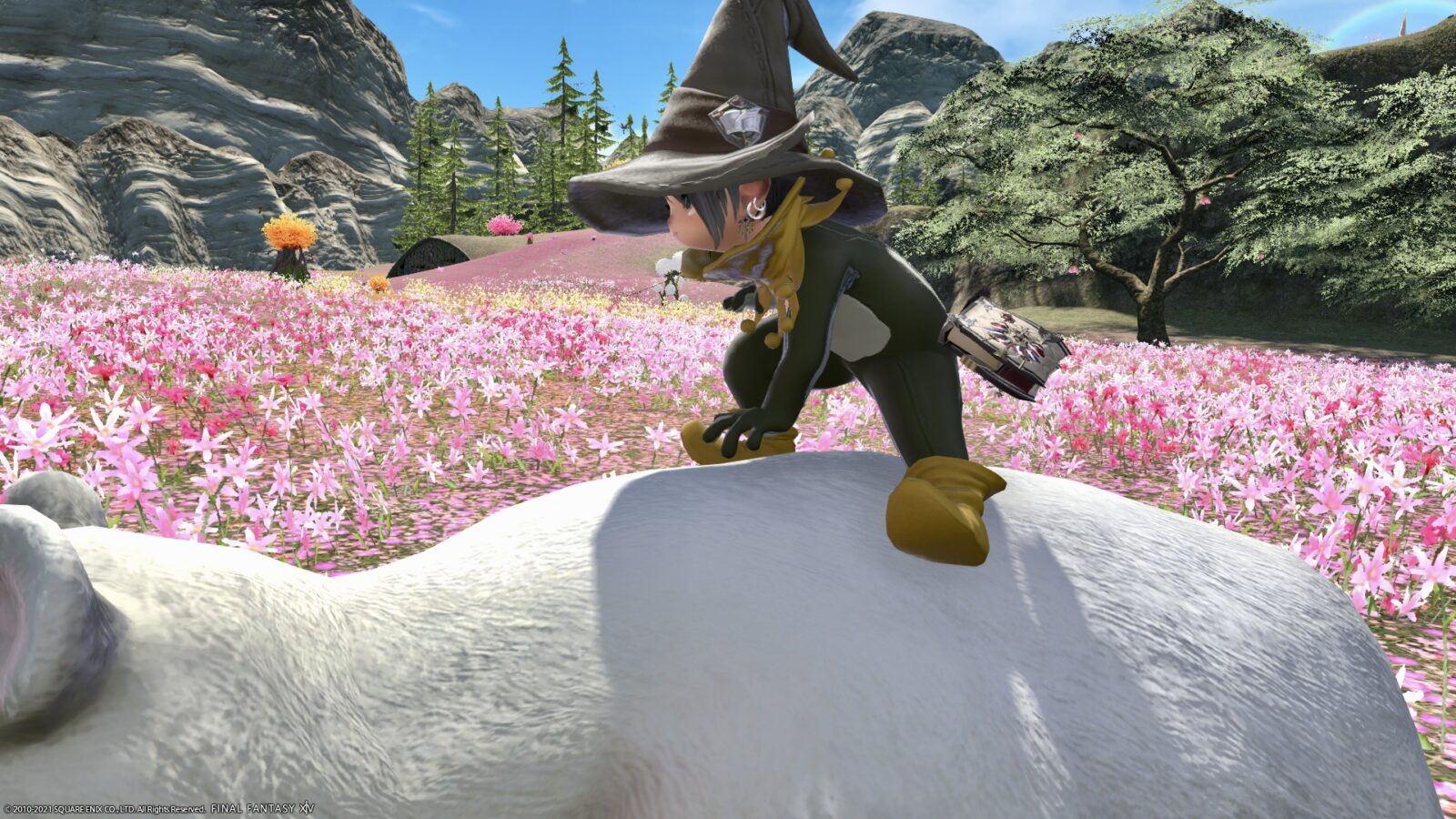 The running figure is also very lovely.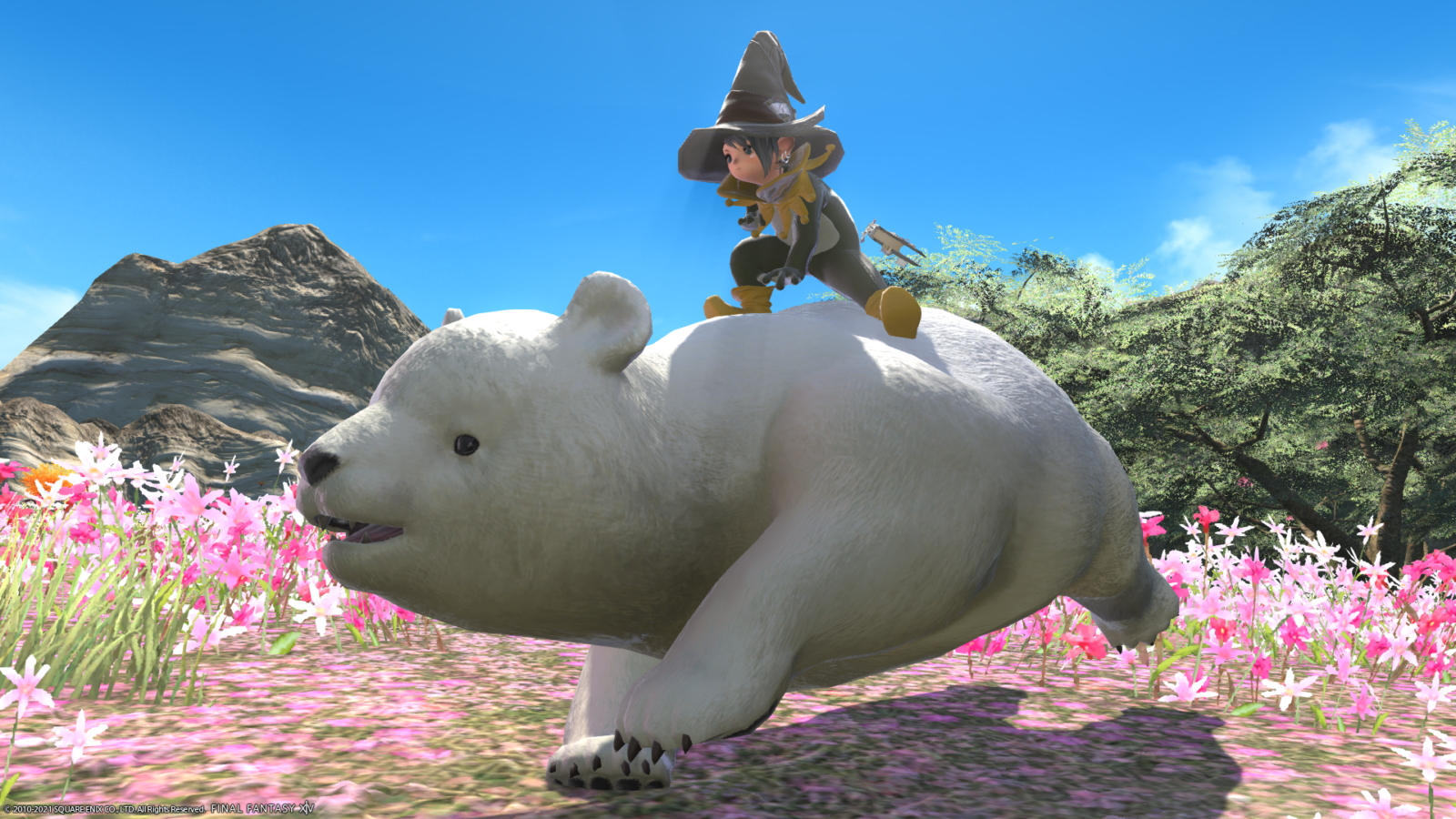 There is also a paws firmly.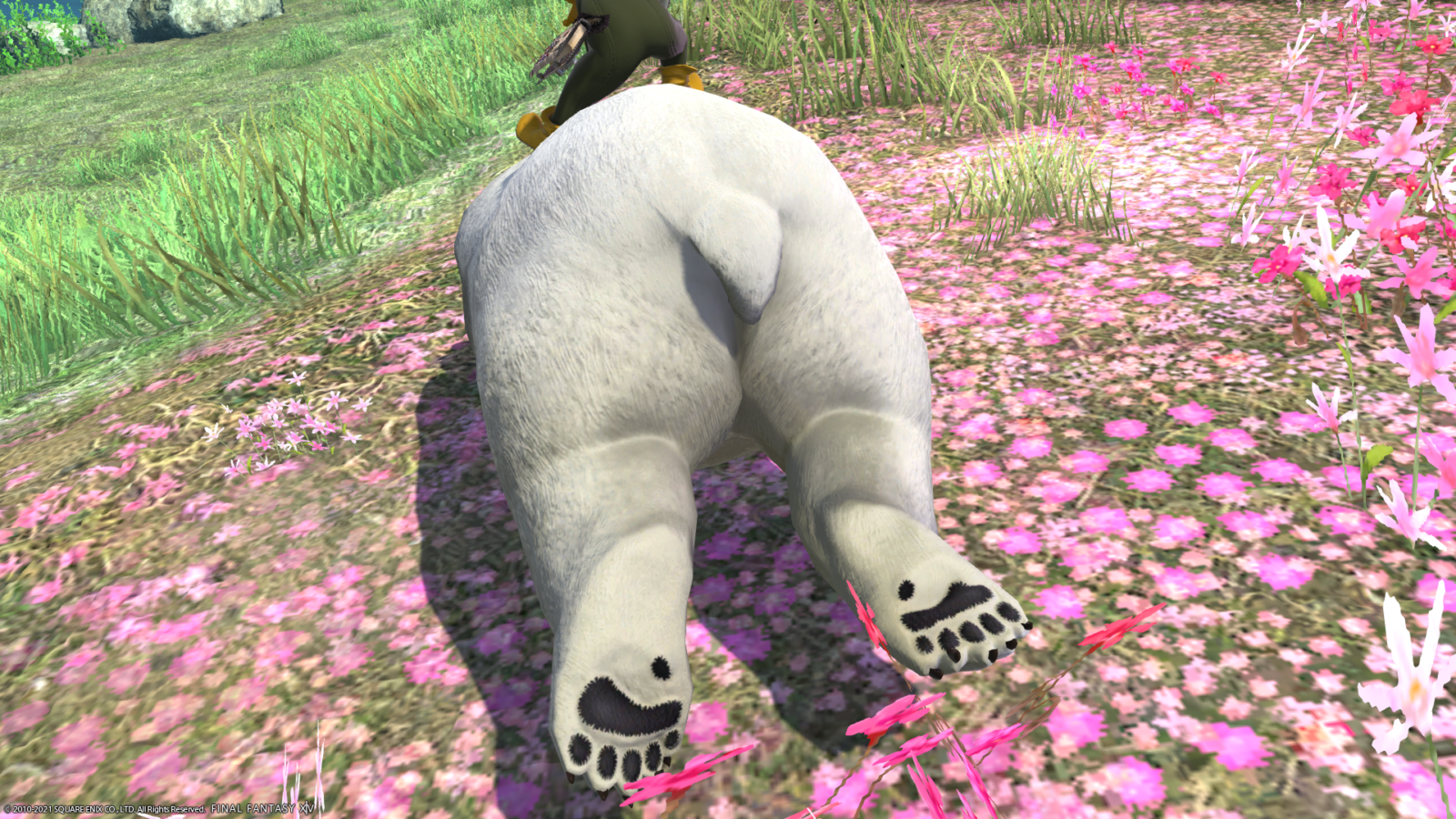 When the bear jumps up, it makes its limbs fluffy, which is also cute.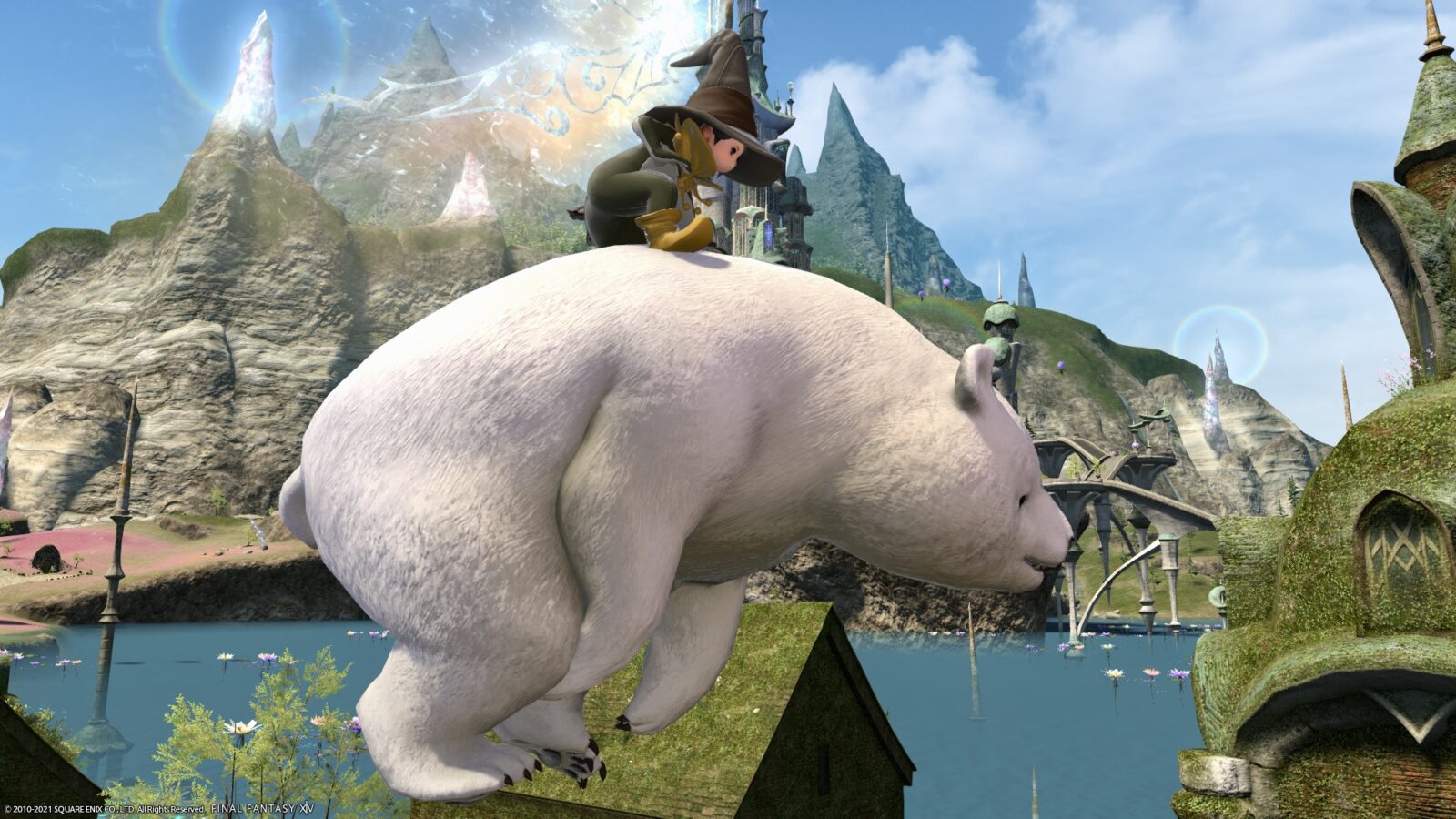 It will fly around freely even in the sky.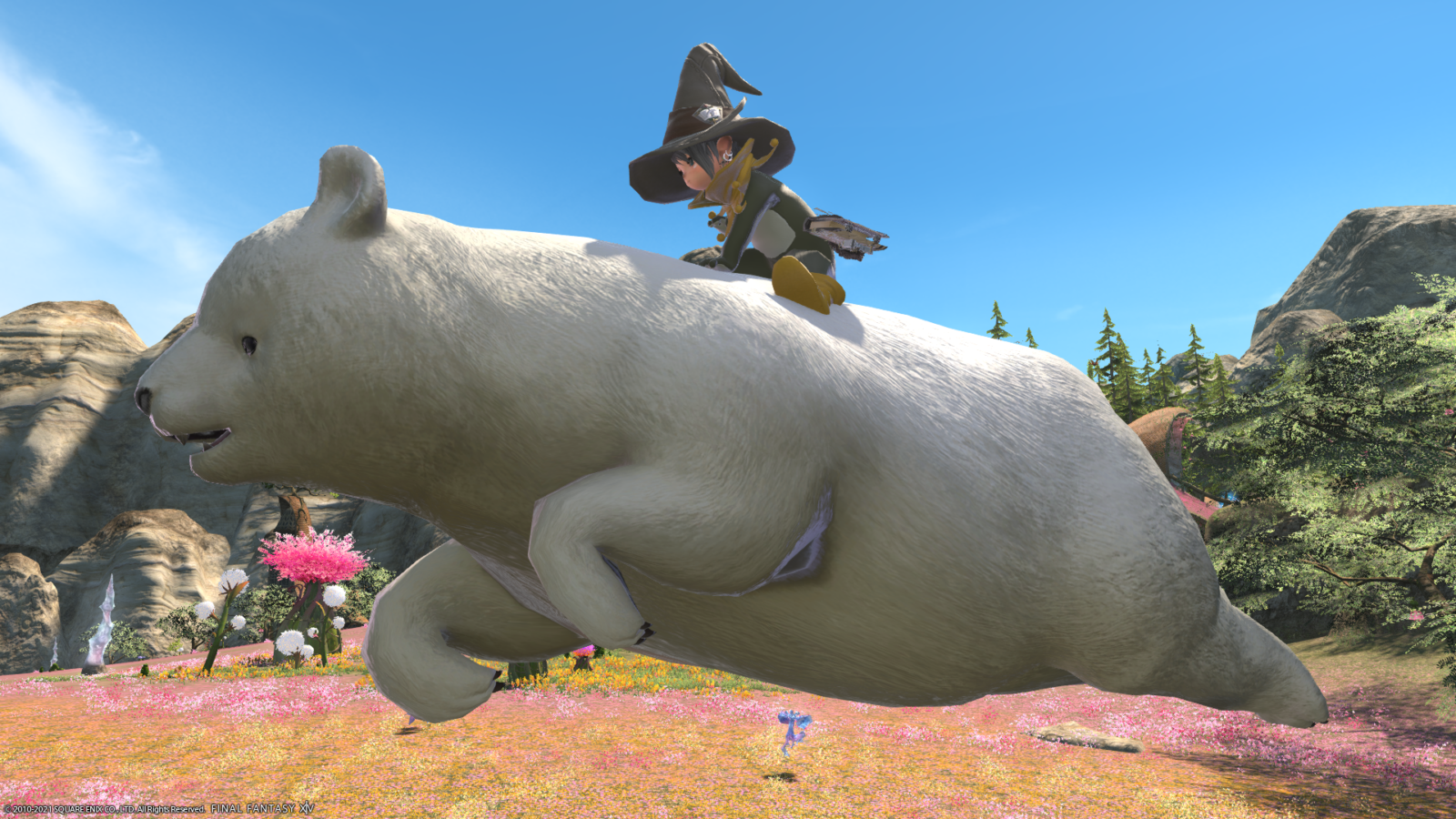 And with a gimmick called "Crystal Ice"! Ice crystals spread high in the sky.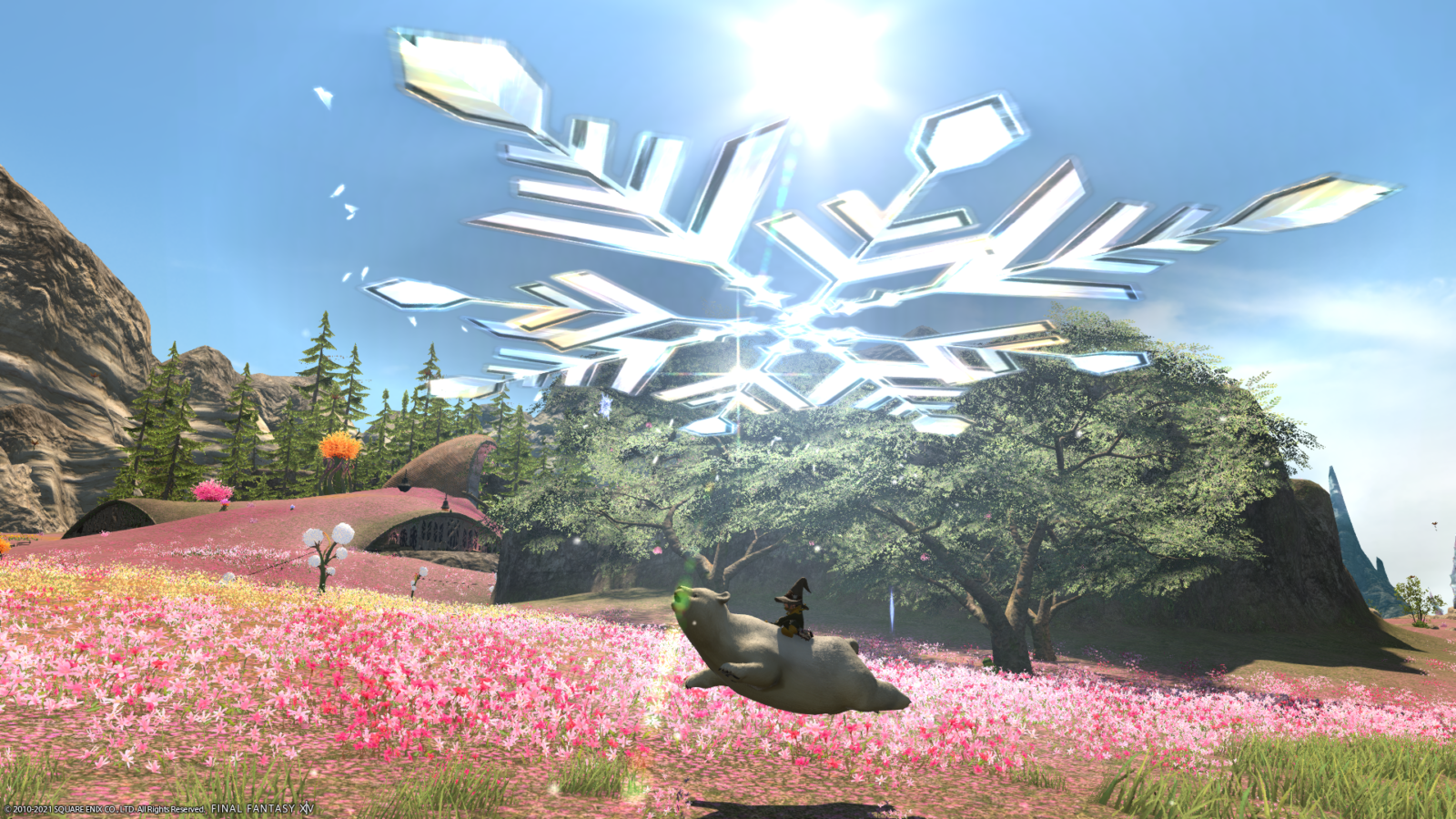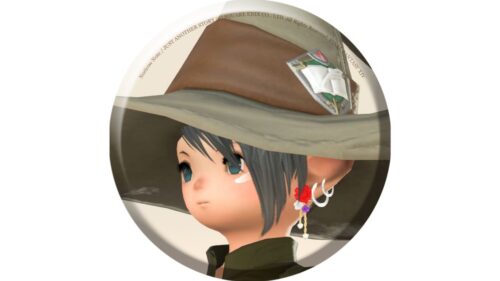 norirow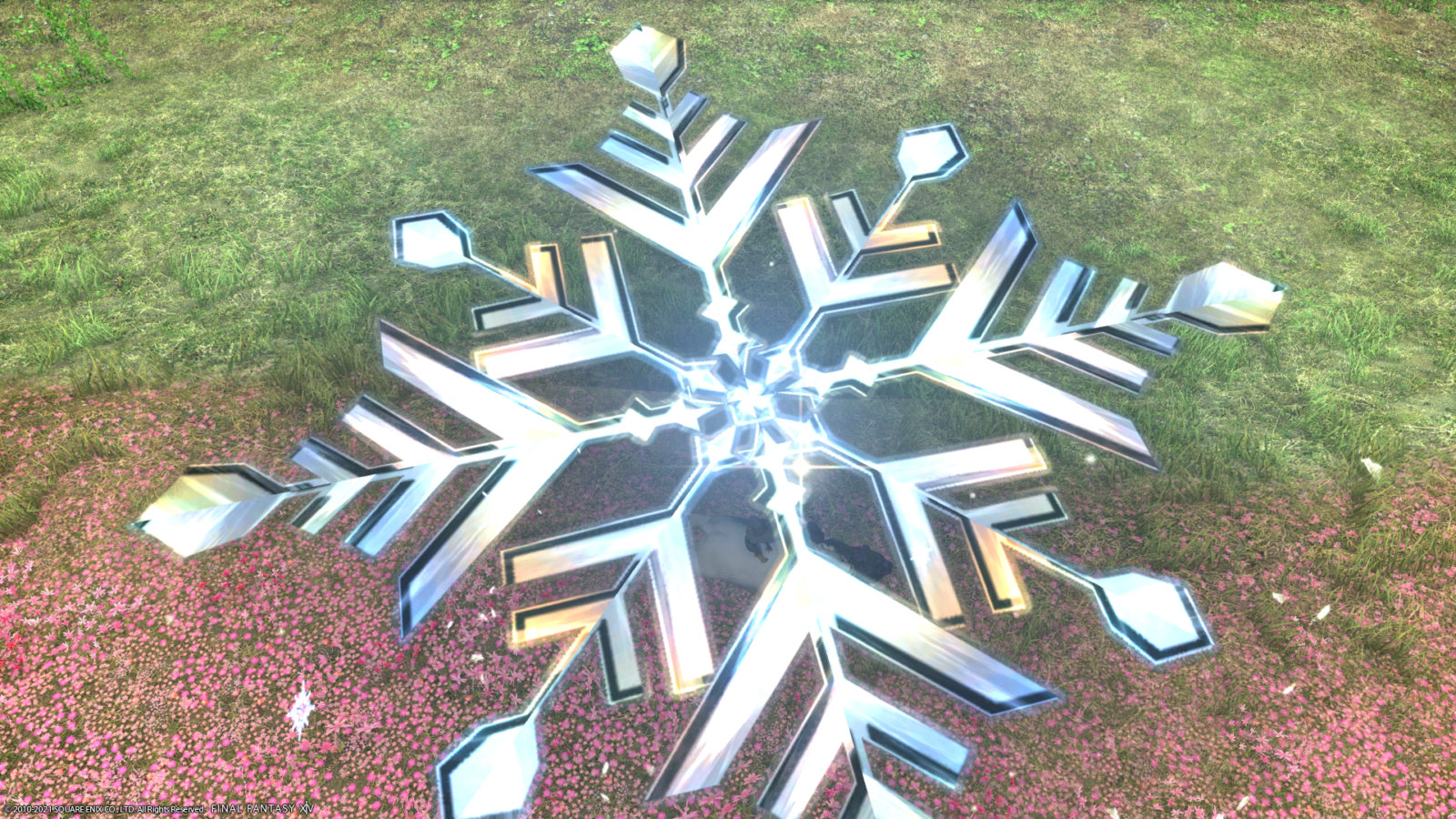 It's glittering and beautiful ♪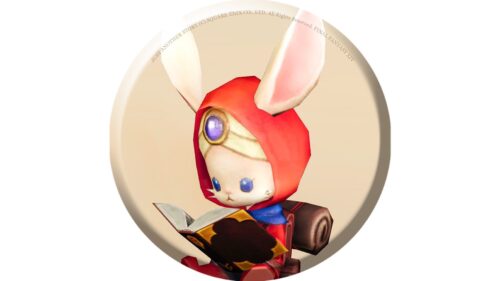 namingway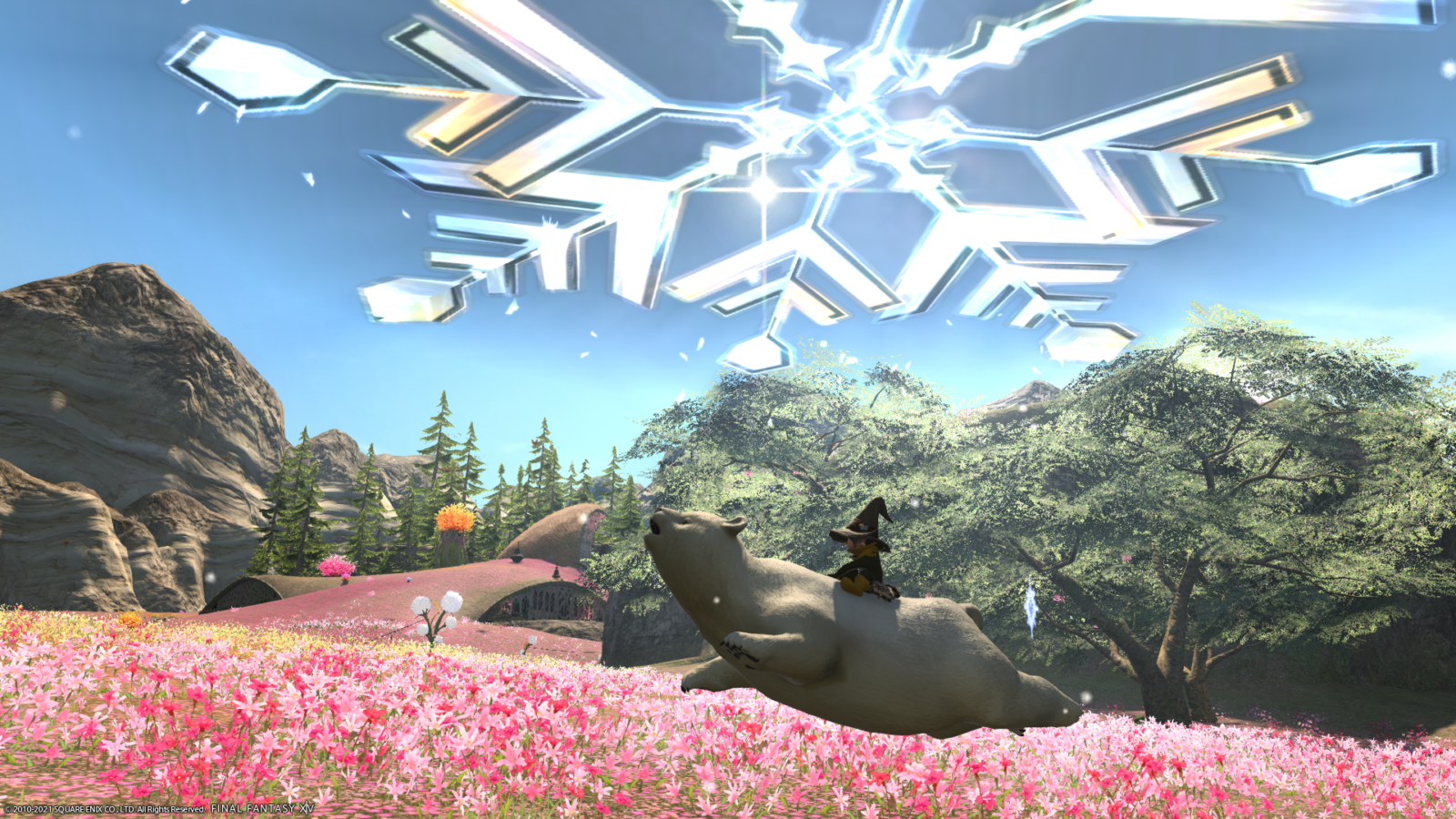 In addition, this "Polar Bear" will be a companion at the Moonfire Faire 2021. I think it will eventually become a billing mount, but I definitely want you to join us during the Moonfire Faire 2021!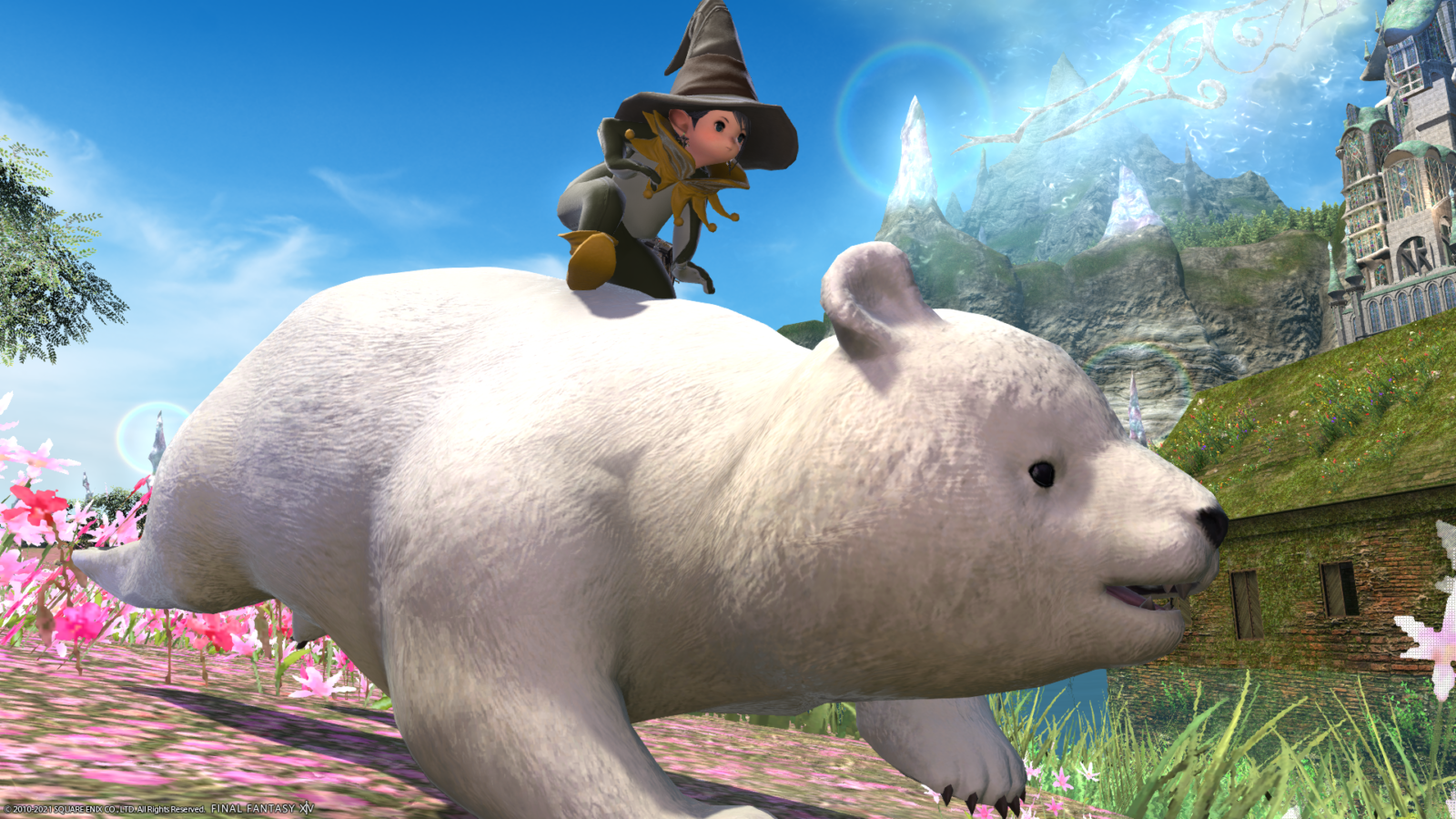 In search of ice to make frozen treats, the confectioner Nekeke traveled to an isle in the northern seas, where she encountered this hulking creature. A bite of her sweets was all it took for it to follow her back to Eorzea, where it subsequently grew fond of you.

From the official mount commentary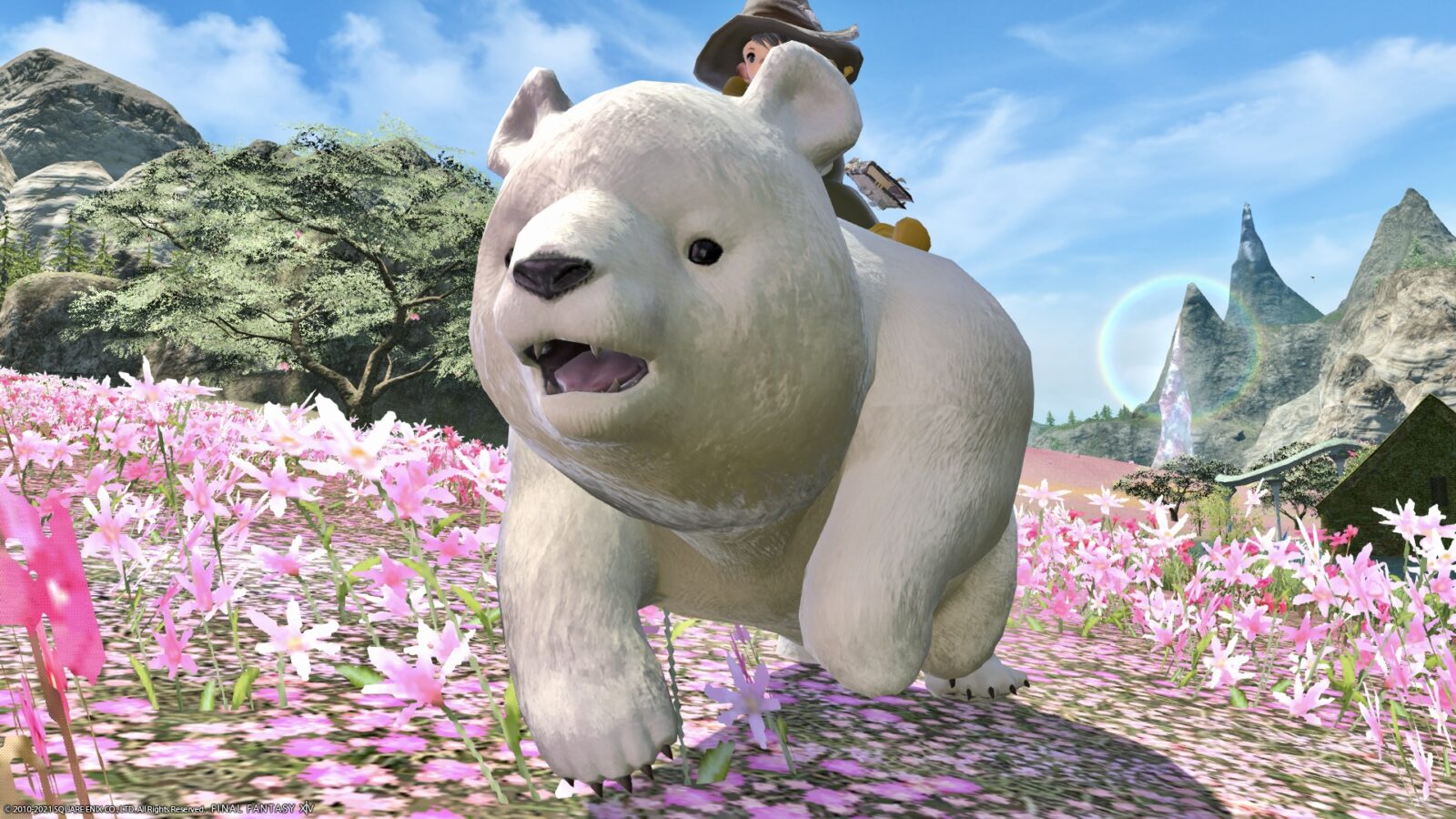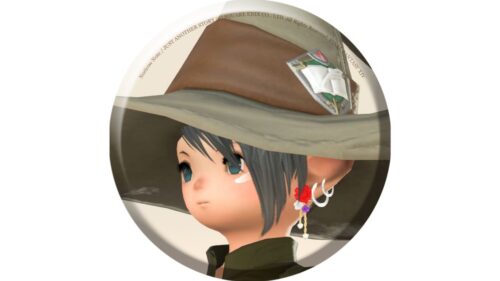 norirow
I'm glad that such a kind bear has joined us!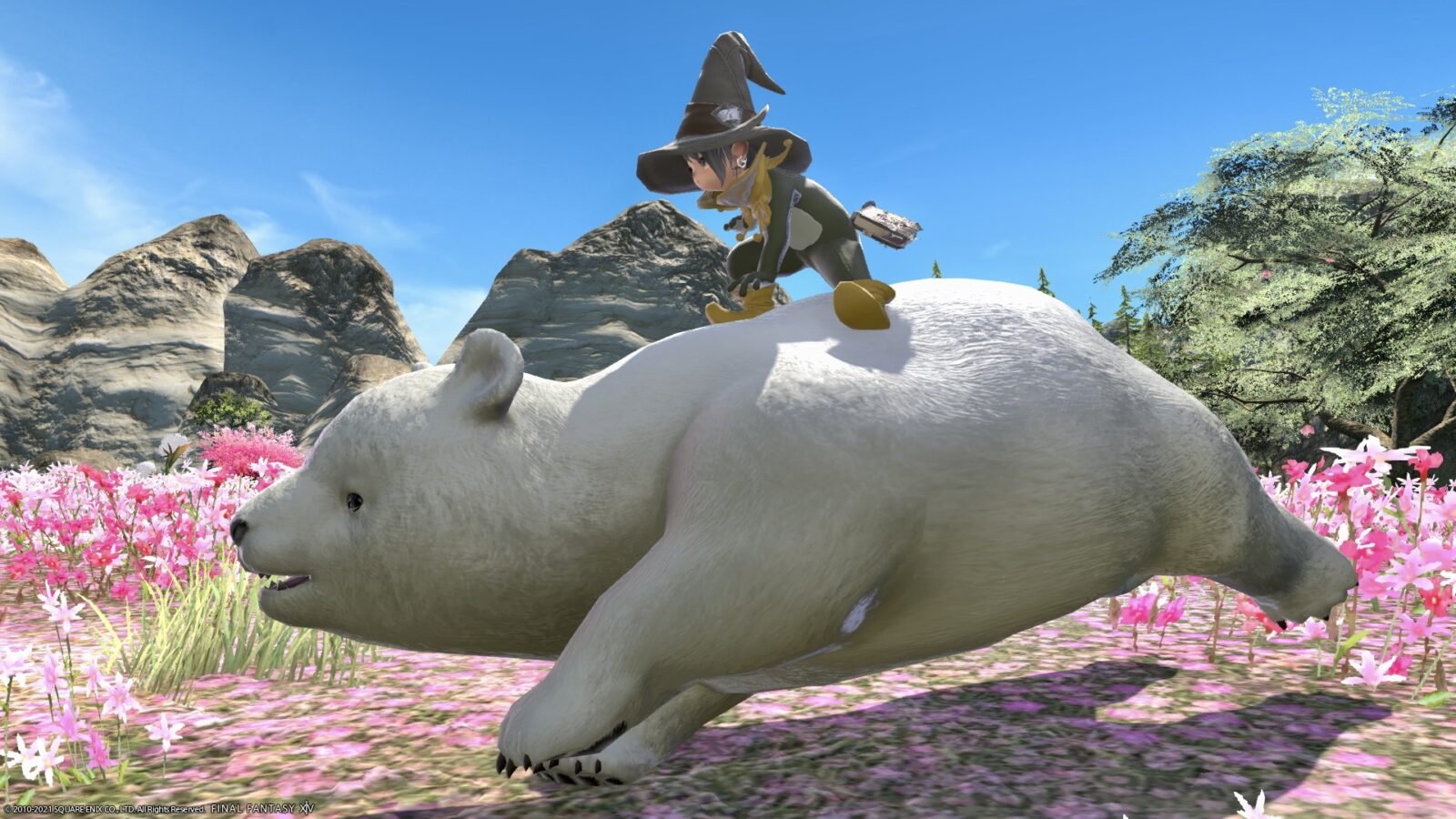 (In fact, I always thought that the warrior bear series was a little scary, so I'm glad that a gentle bear came.)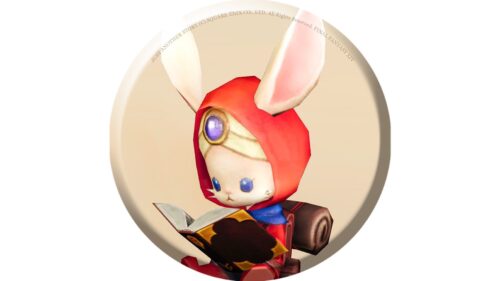 namingway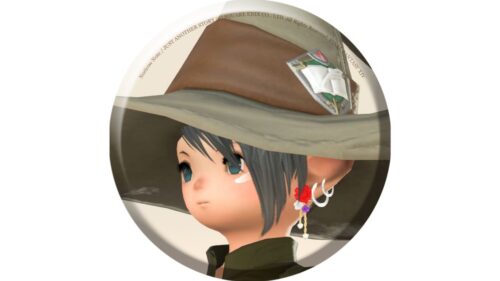 norirow
(But you see, the Christmas bear is cute, isn't it?)
(But this bear throws a present at me …)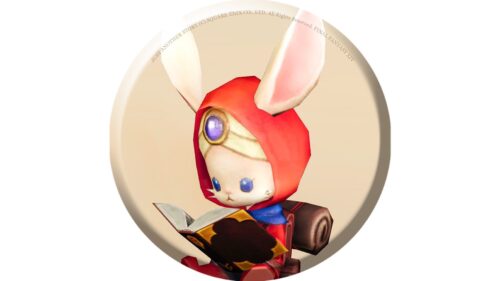 namingway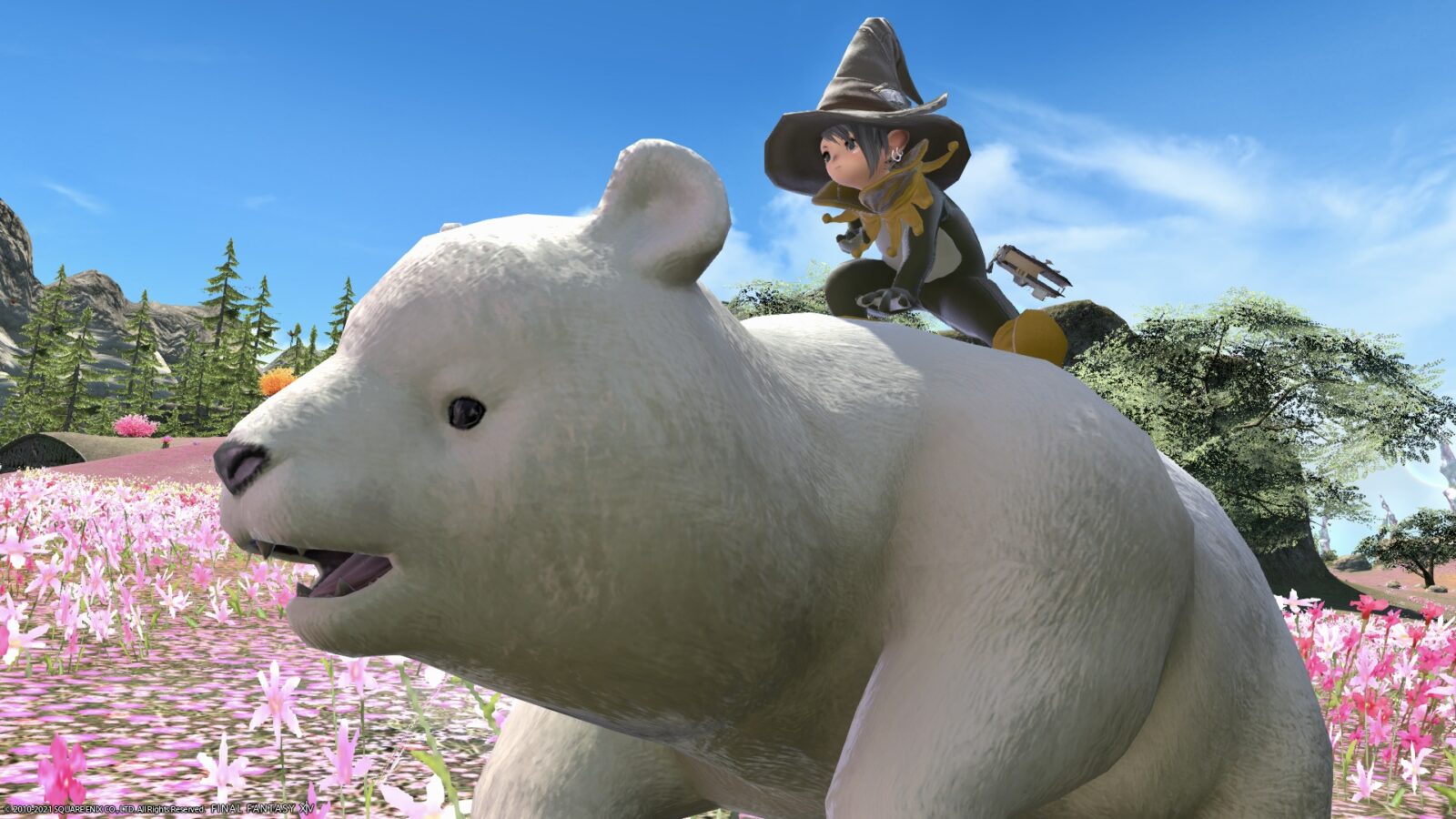 So, it was a record of the white bear mount "Polar Bear".
▼ Please check the video for movements and gimmicks!
Related records