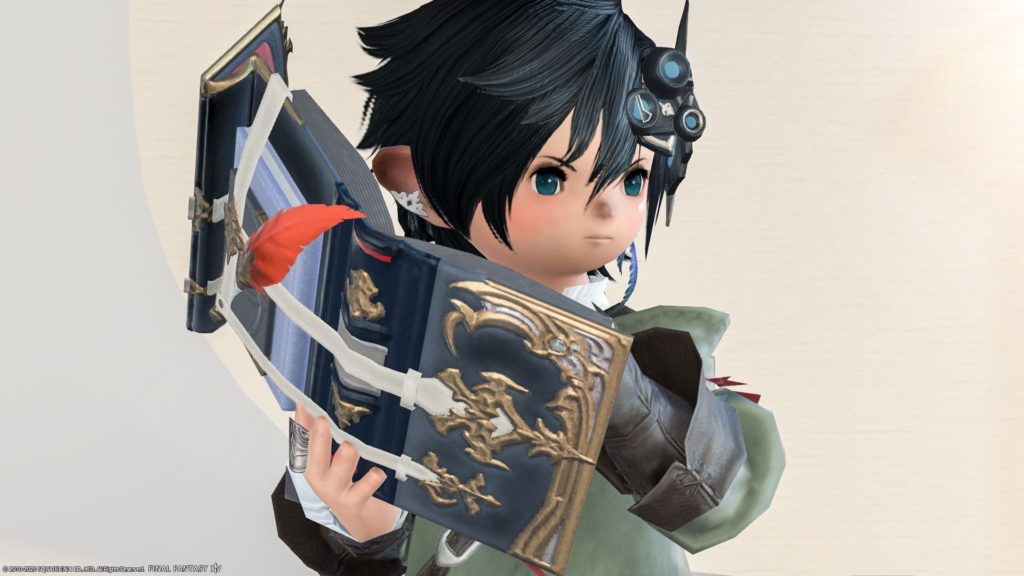 Scholar Zodiac Weapon(ZW) Third Stage "Omnilex Atma."
At the third stage, the color will change and it will not shine again.
Reference post ☞ The second stage of scholar Zodiac Weapon, the glowing white magic book "Omnilex Zenith" – Norirow Note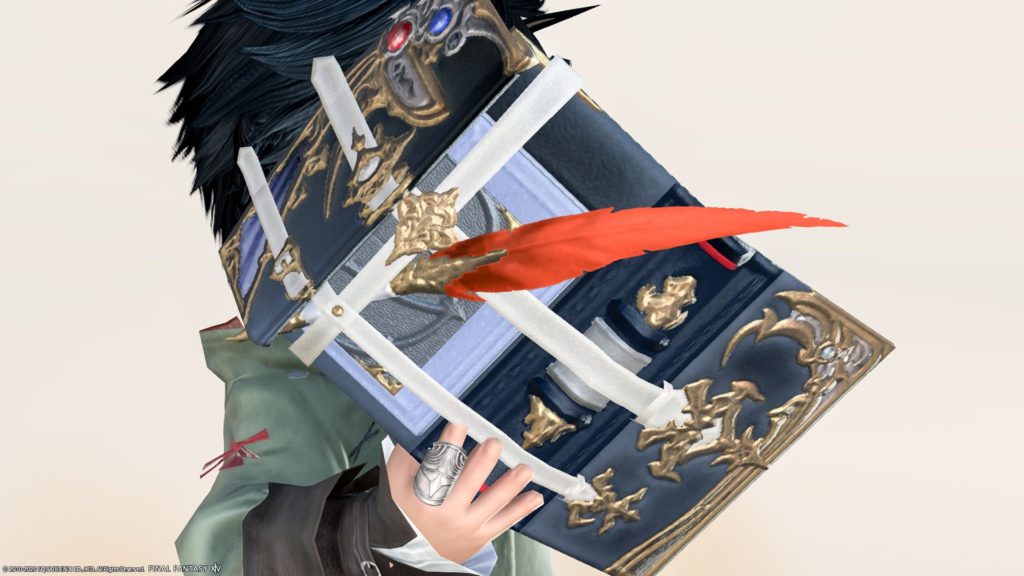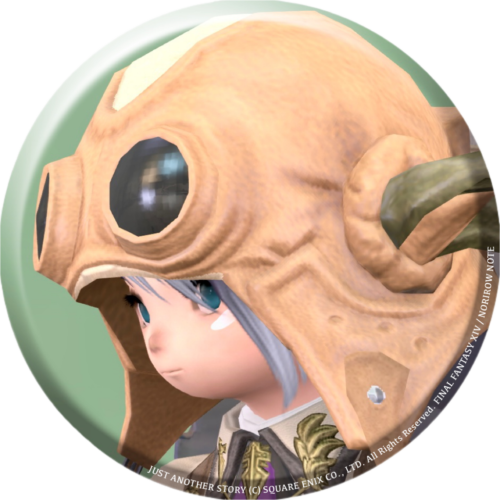 norirow
When it comes to the third stage, it becomes a black book.
Is it black or dark blue ?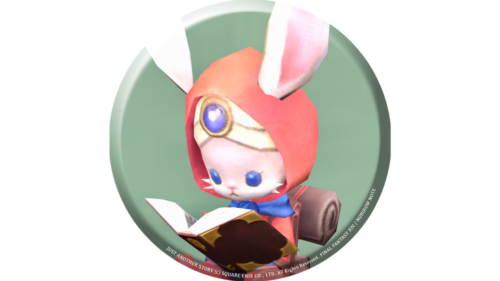 namingway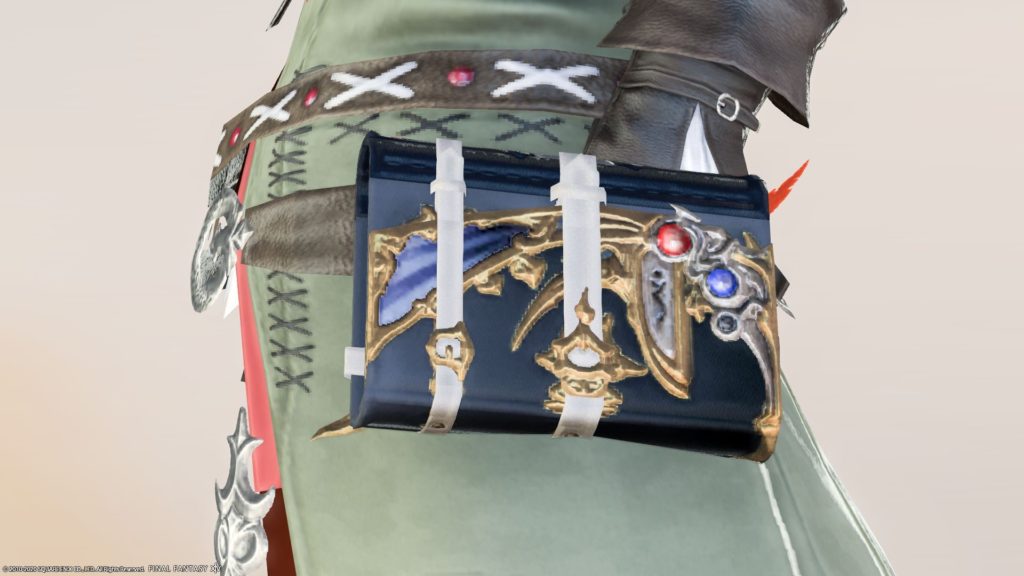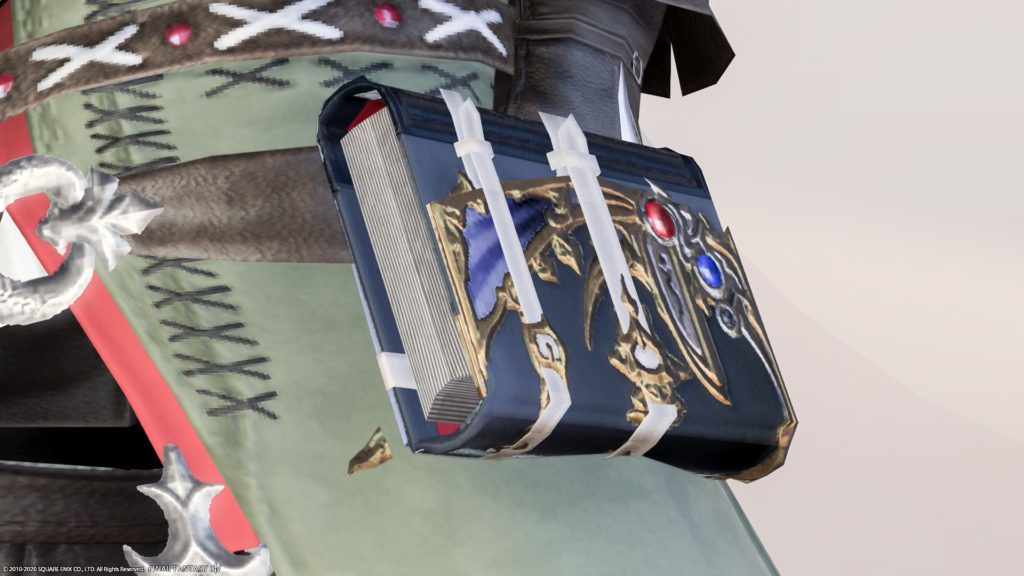 It is completely different in color from the first stage "Omnilex" and has a stylish decoration.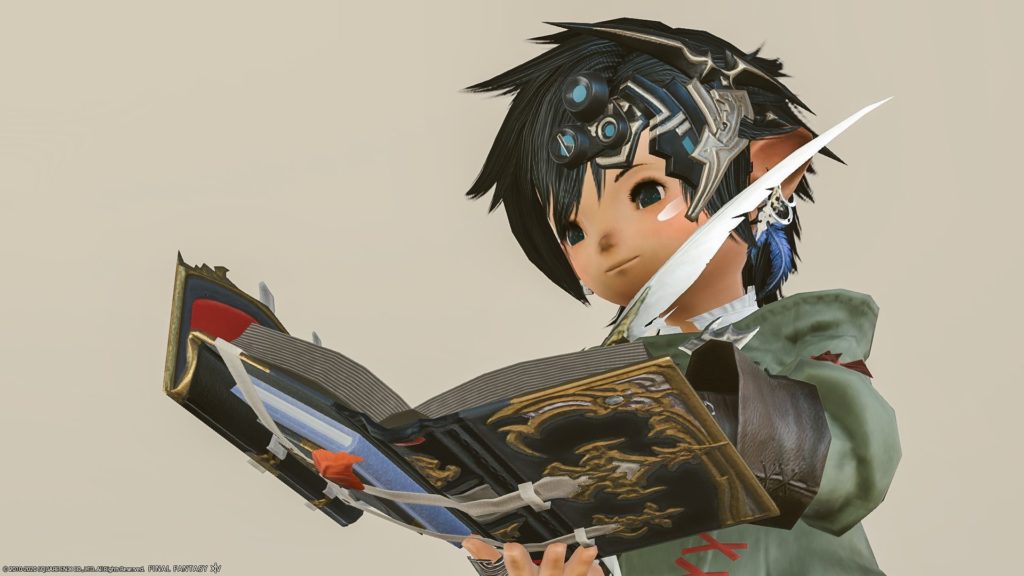 The description method of the book is a "simple style" magic crest.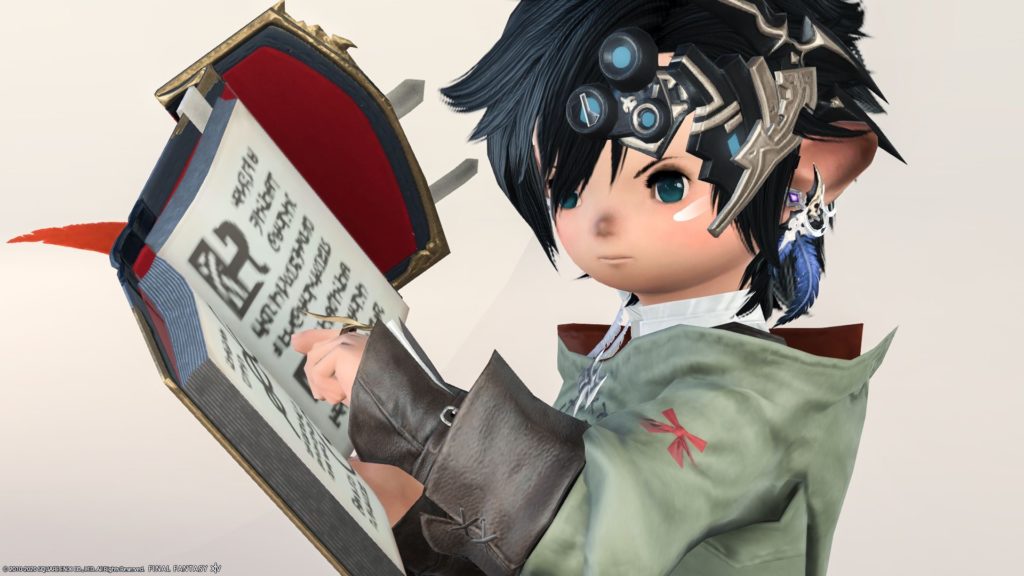 According to the official book Encyclopaedia Eorzea II
, the scholar's tactical magic book has three different styles of writing. This circle, line, and simple description are called "simplified formulas", and it seems that simple magic crests, knowledge of military science, and martial arts are described closely.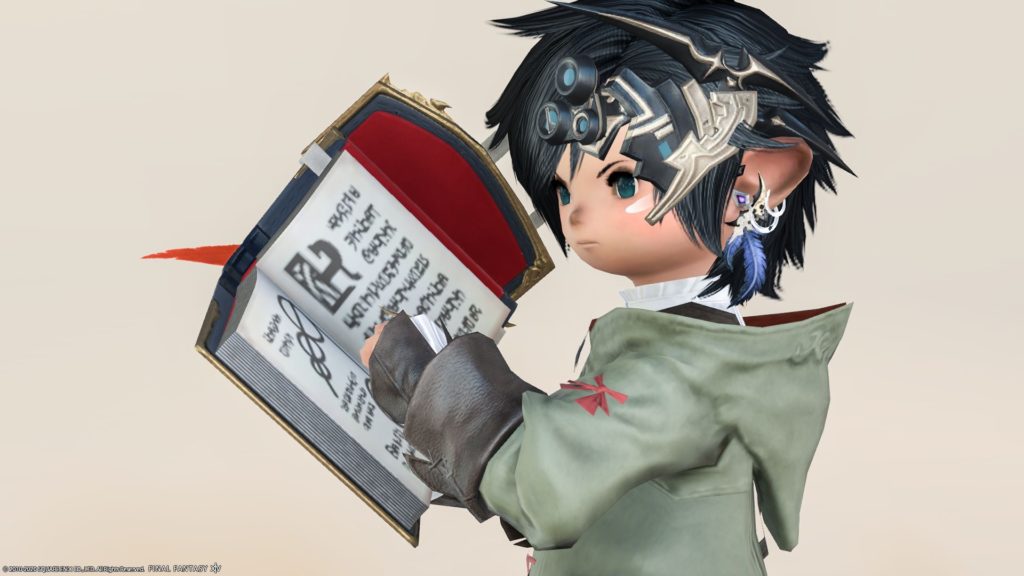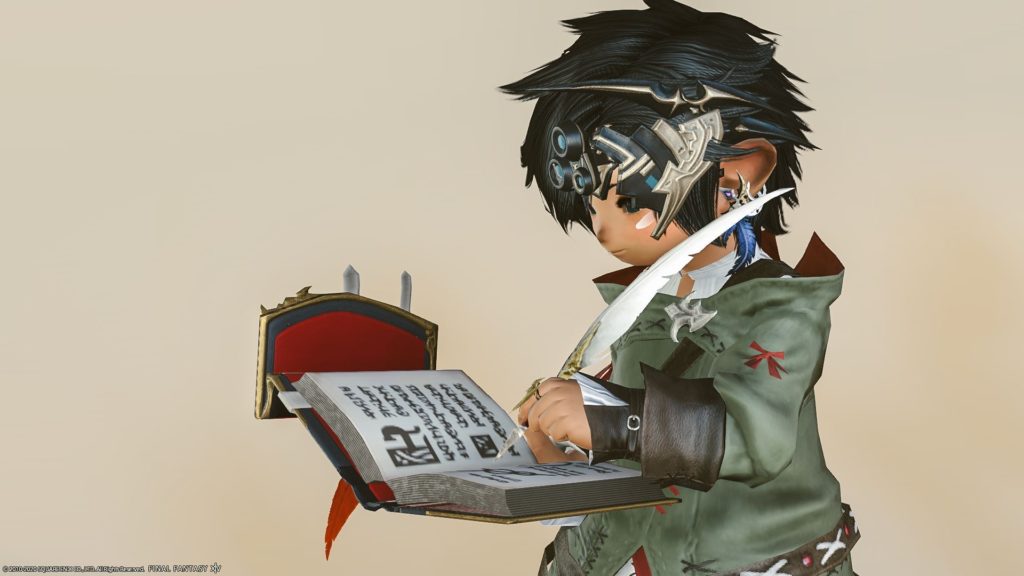 By the way, it seems that the other two are called "fine type" and "eastern type". Please see here for an example of "fine type".
Reference post ☞ Stainable "magic book of butterflies" (Scholar's Arm) "Fae Codex"– Norirow Note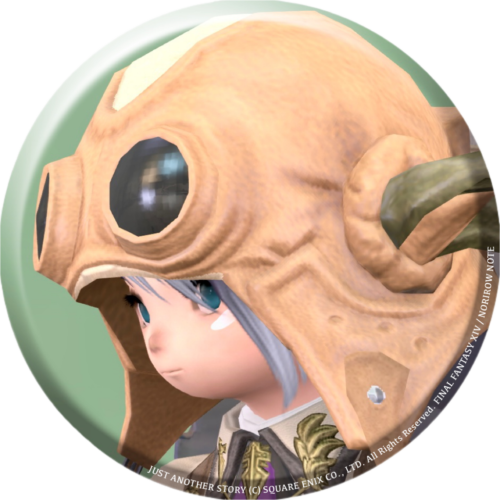 norirow
This color is also gorgeous and cute.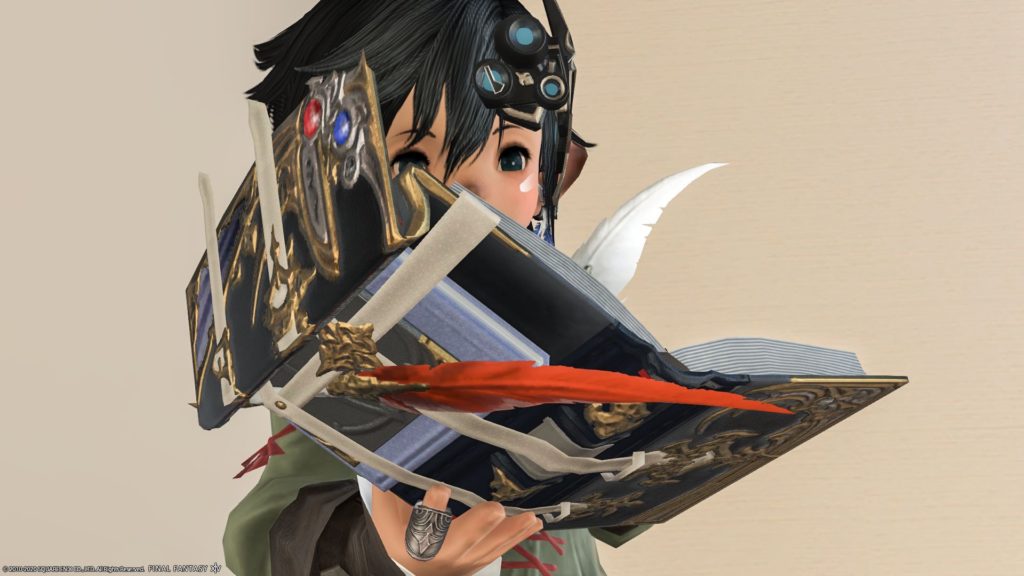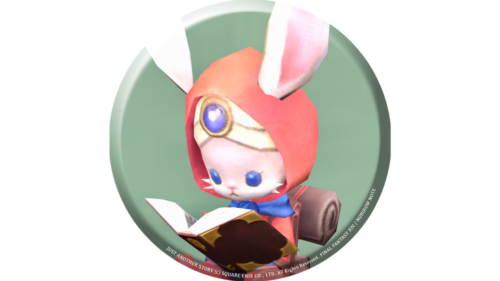 namingway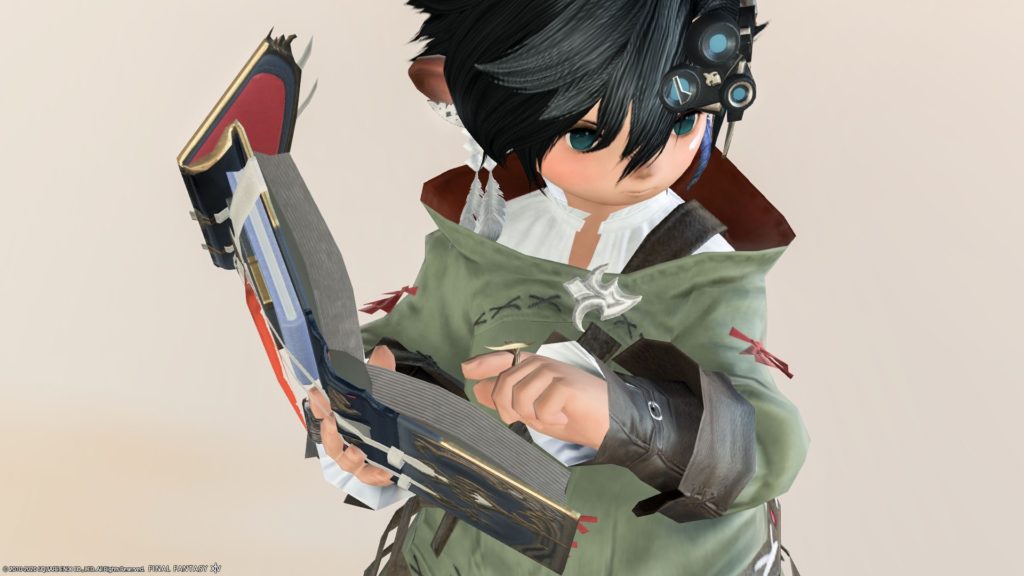 It's difficult to evolve the Zodiac Weapons, but there are some things we can't stop doing because the design is so good.
Scholar Zodiac Weapon (ZW) "All Stages" Appearance Summary