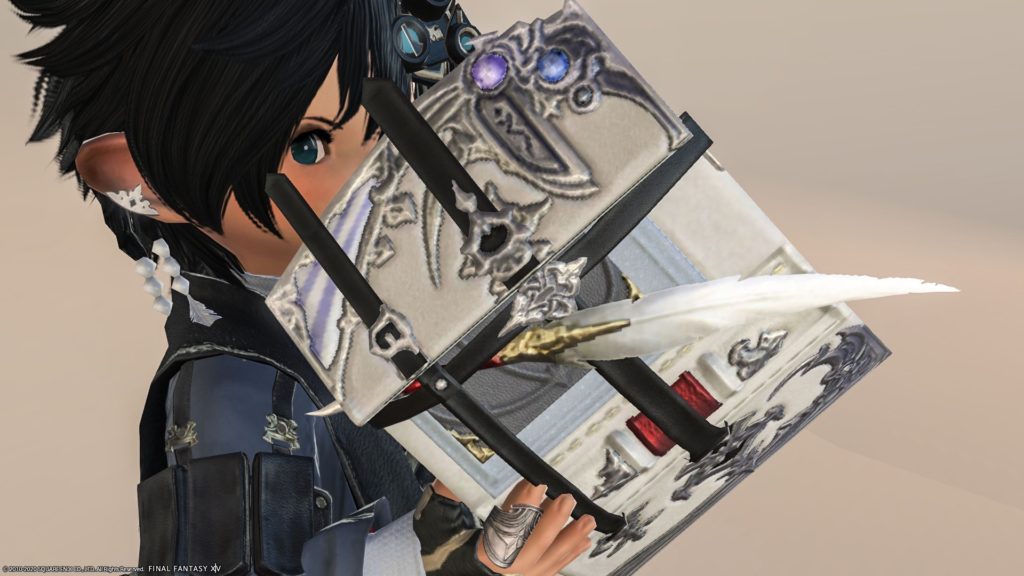 Scholar Zodiac Weapon (ZW) first stage "Omnilex."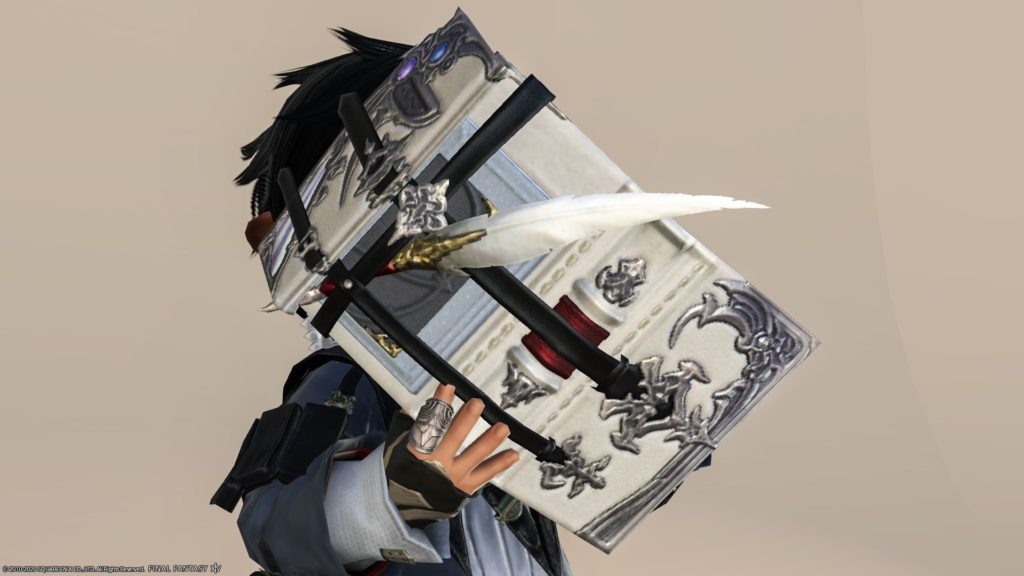 It's one of the legendary weapons called "Relic."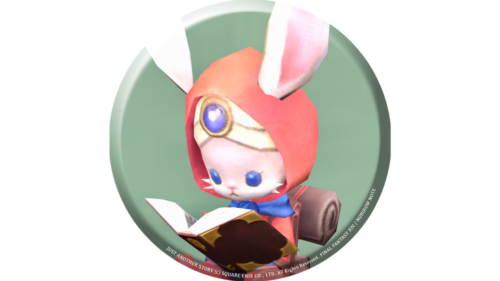 namingway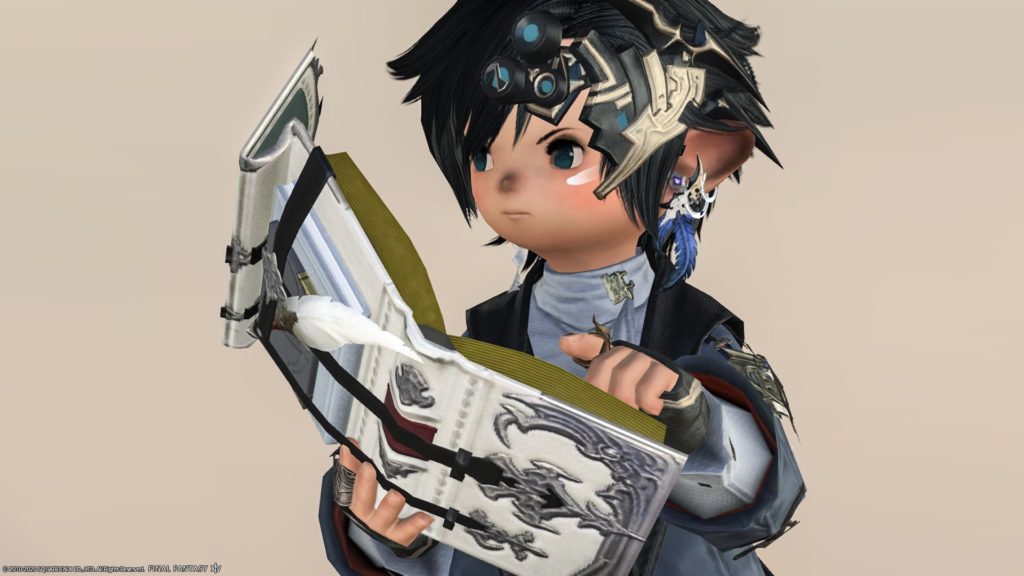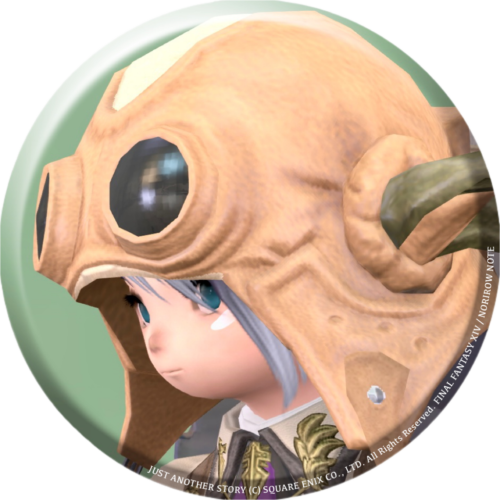 norirow
It is a white and neat, somewhat gorgeous and fashionable "magic book."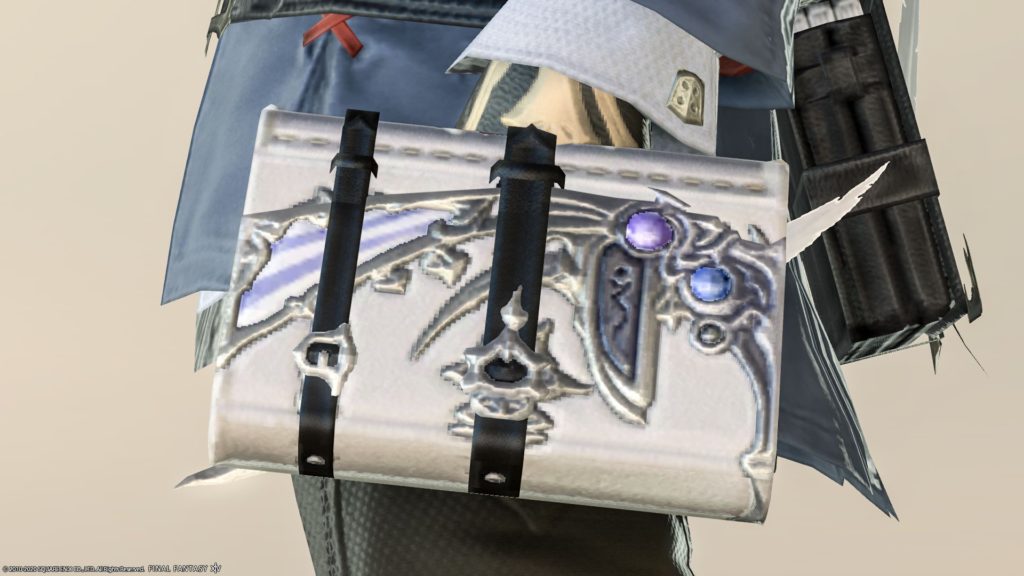 This "Omnilex" is a very gorgeous version of the previous "Unfinished Omnilex."
Related post ☞ Scholar Zodiac Weapon's Precious Magical Book "Unfinished Omnilex"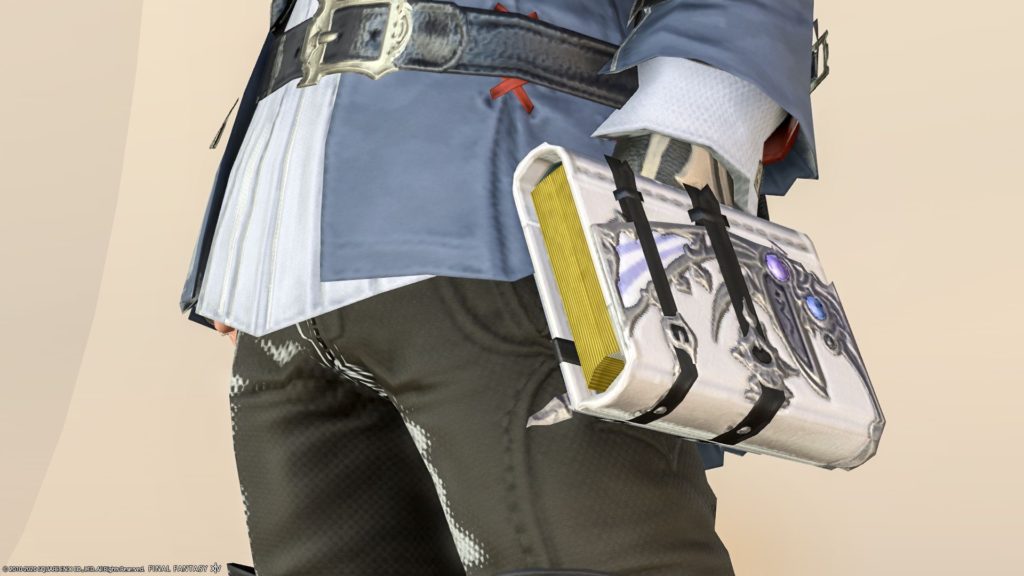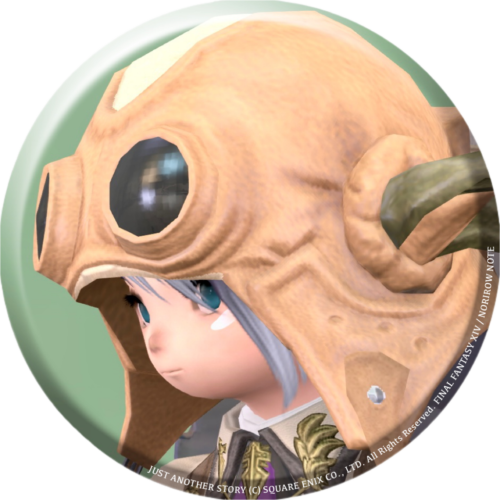 norirow
The binding is very beautiful. It's also luxurious because it's painted in gold.
It has wings. It's the same pen as the scholar Emote.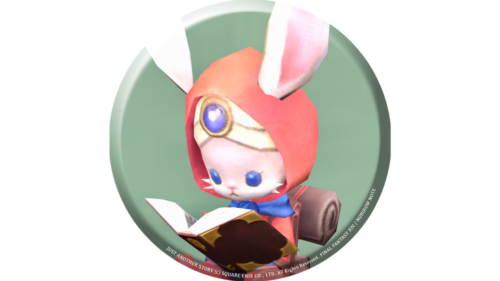 namingway
And, the characteristic of this "Omnilex" series is that there is a folded part. The belt is also decorated and it is very fashionable.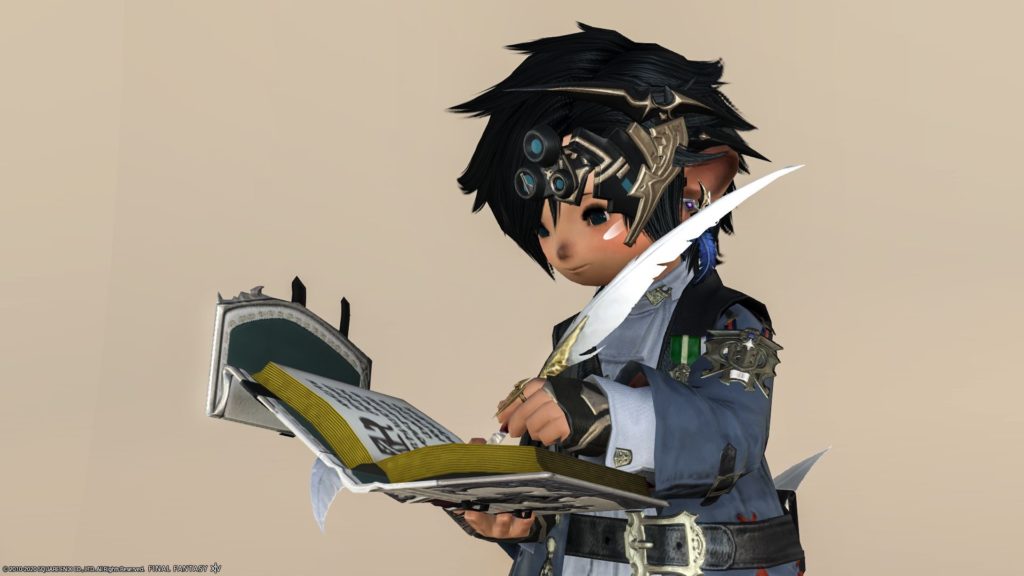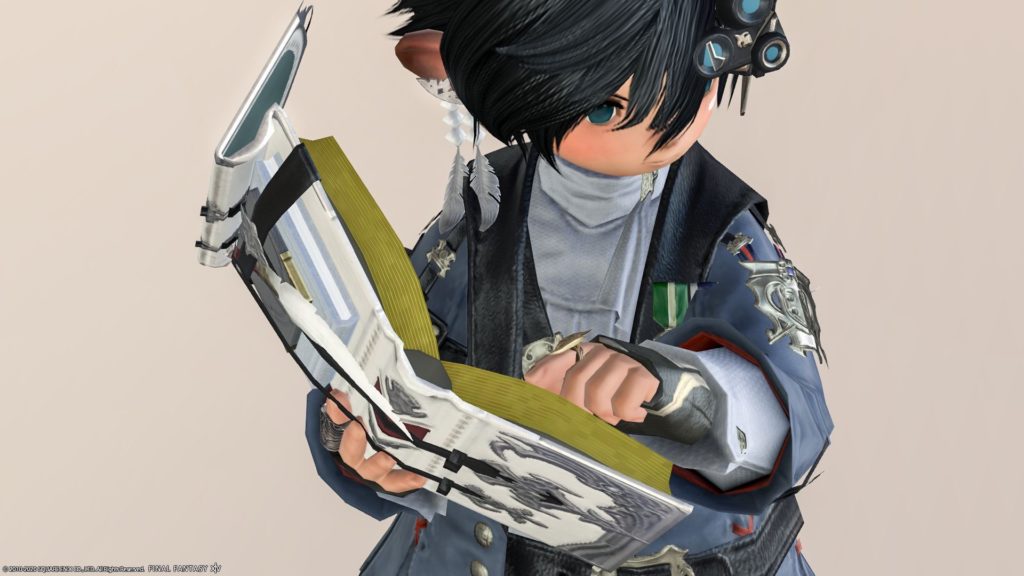 The written description method is "simplified".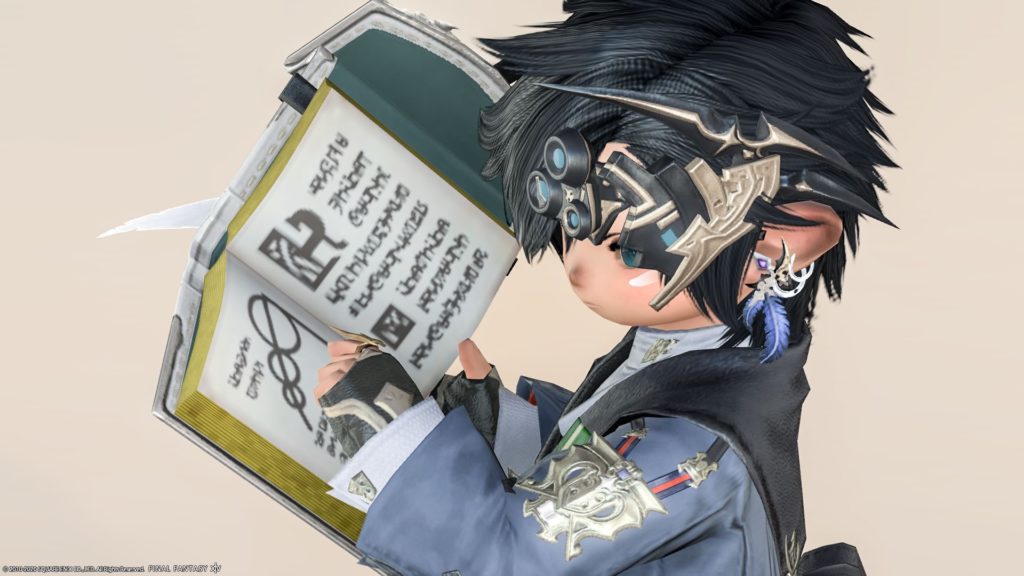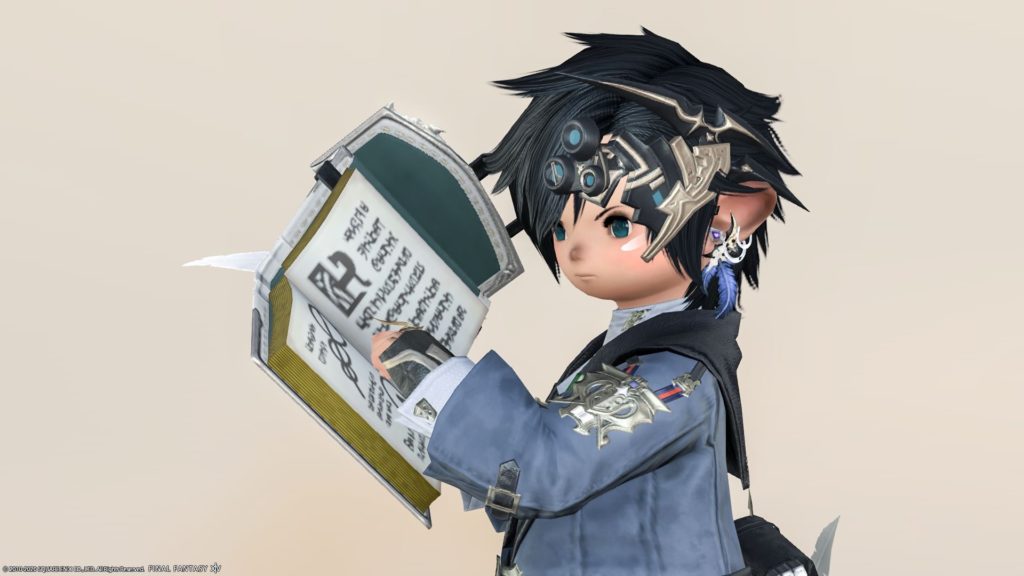 It's a magical book that is simple but luxurious with fine decorations.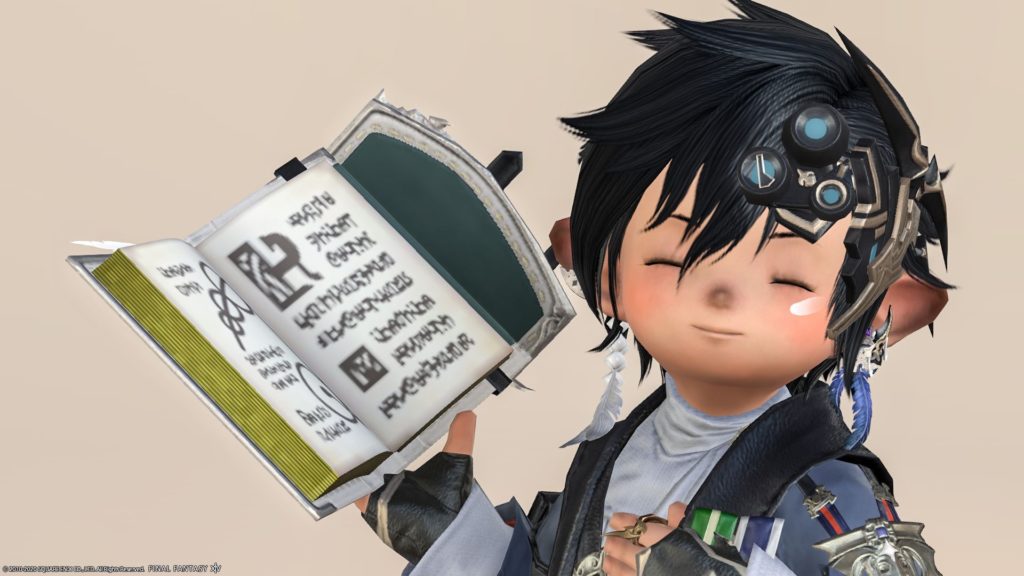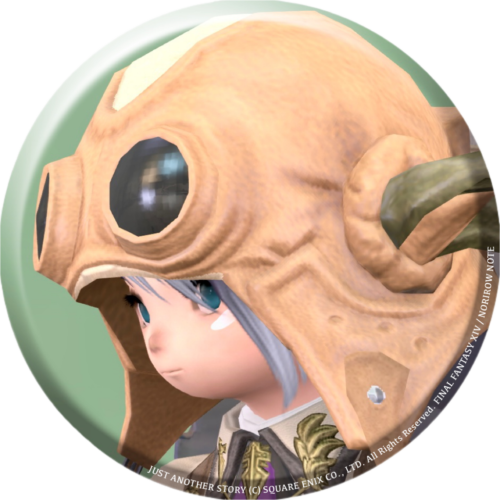 norirow
It's a very easy-to-use book that doesn't claim too much size.
Scholar Zodiac Weapon (ZW) "All Stages" Appearance Summary
Related records
Scholar's successive AF weapons