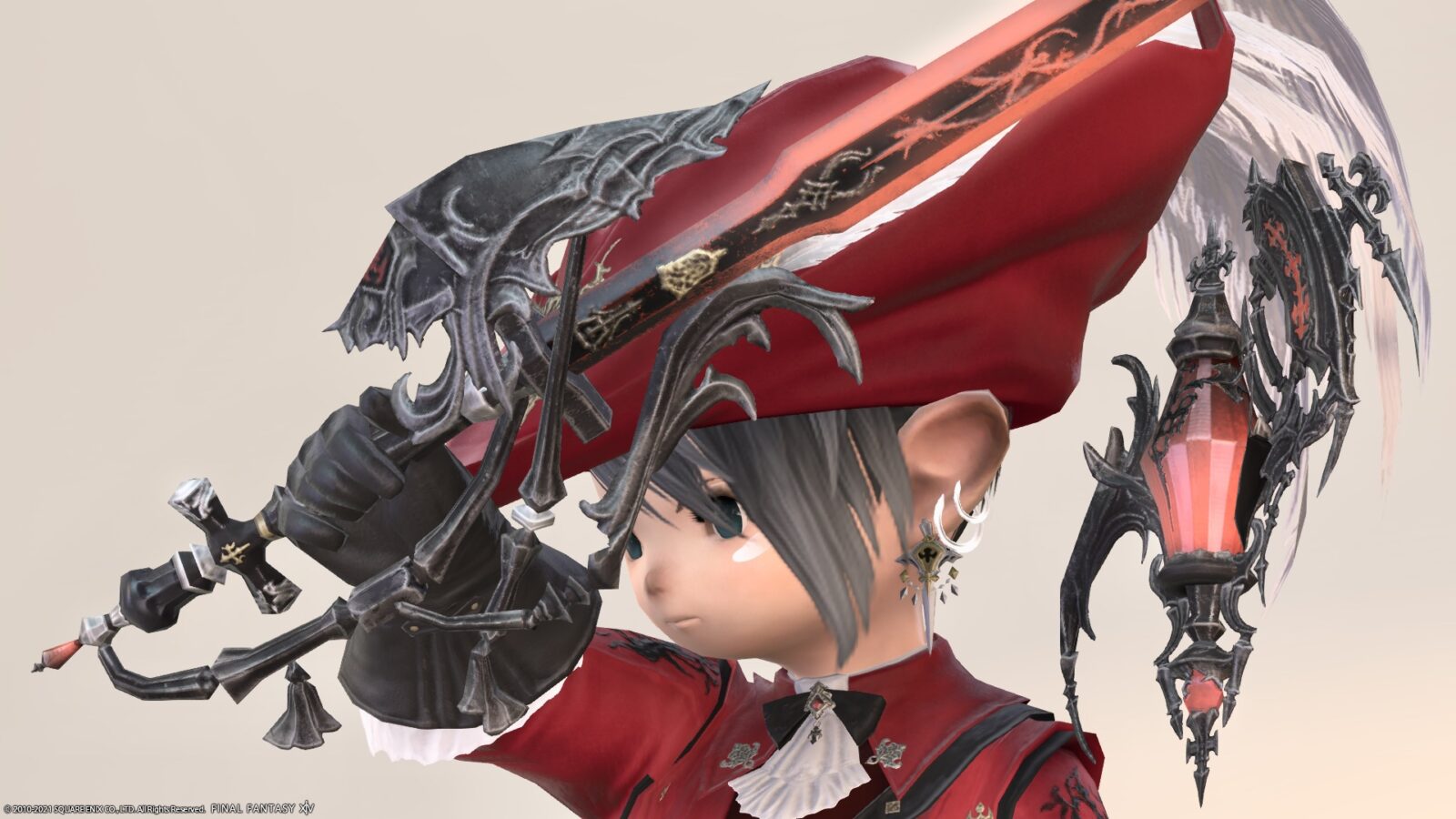 This is a record of the Red Mage's AF3 (Lv70) weapon "Antiquated Murgleis" and the Eureka Weapon (EW) first form "Murgleis". (Same design)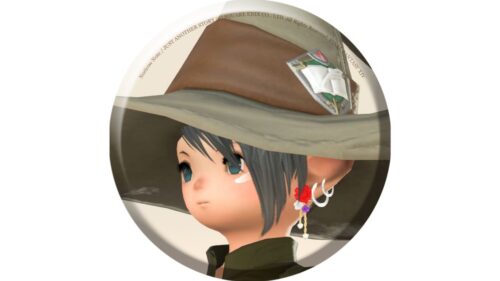 norirow
Wow, this is a very fashionable rapier!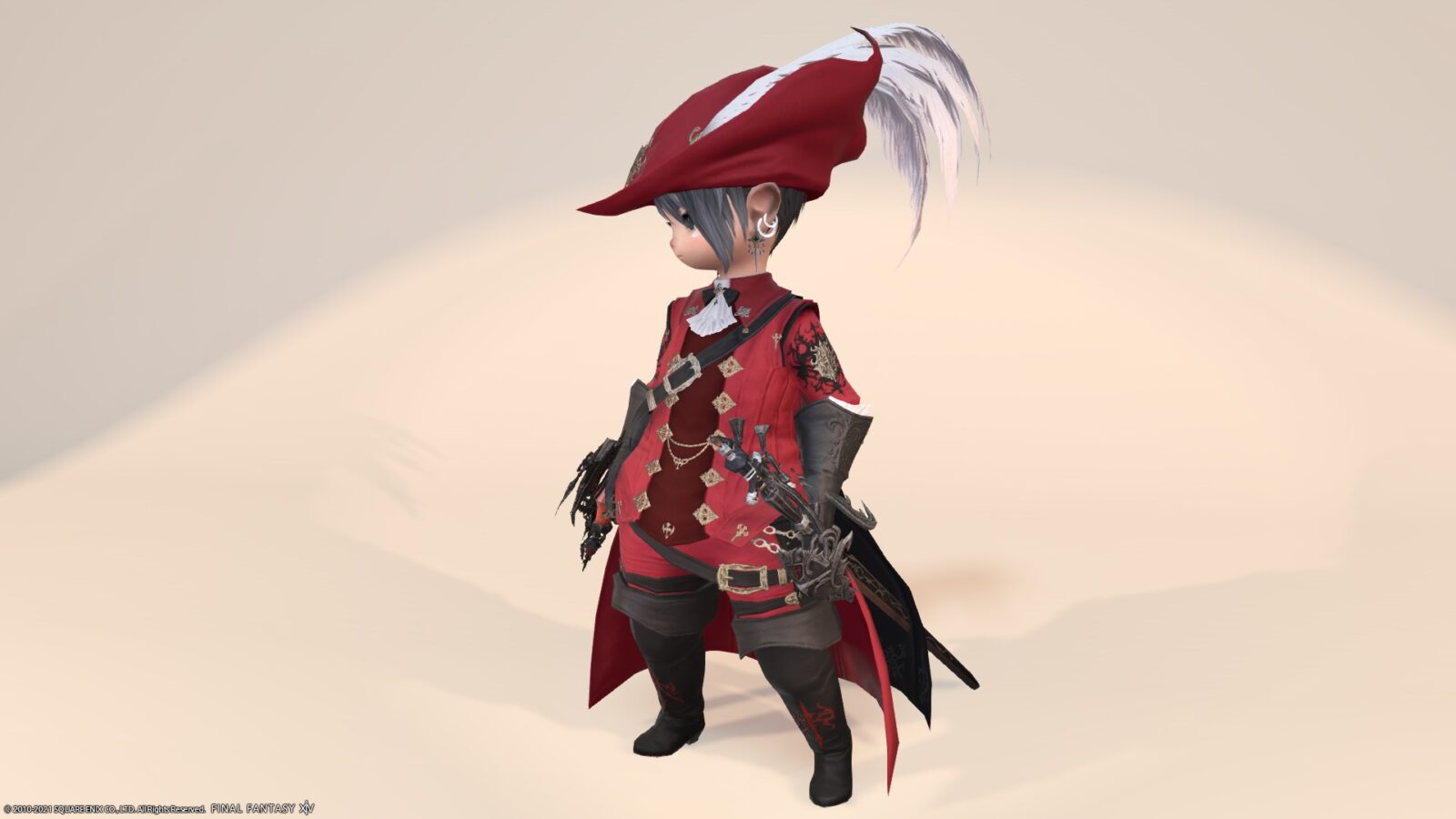 The antique feel is cute.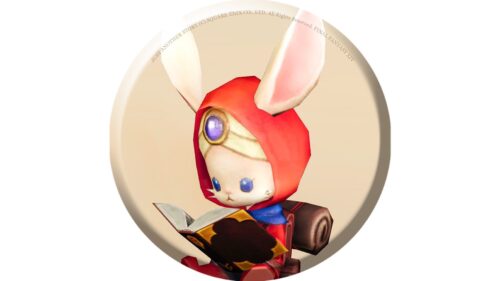 namingway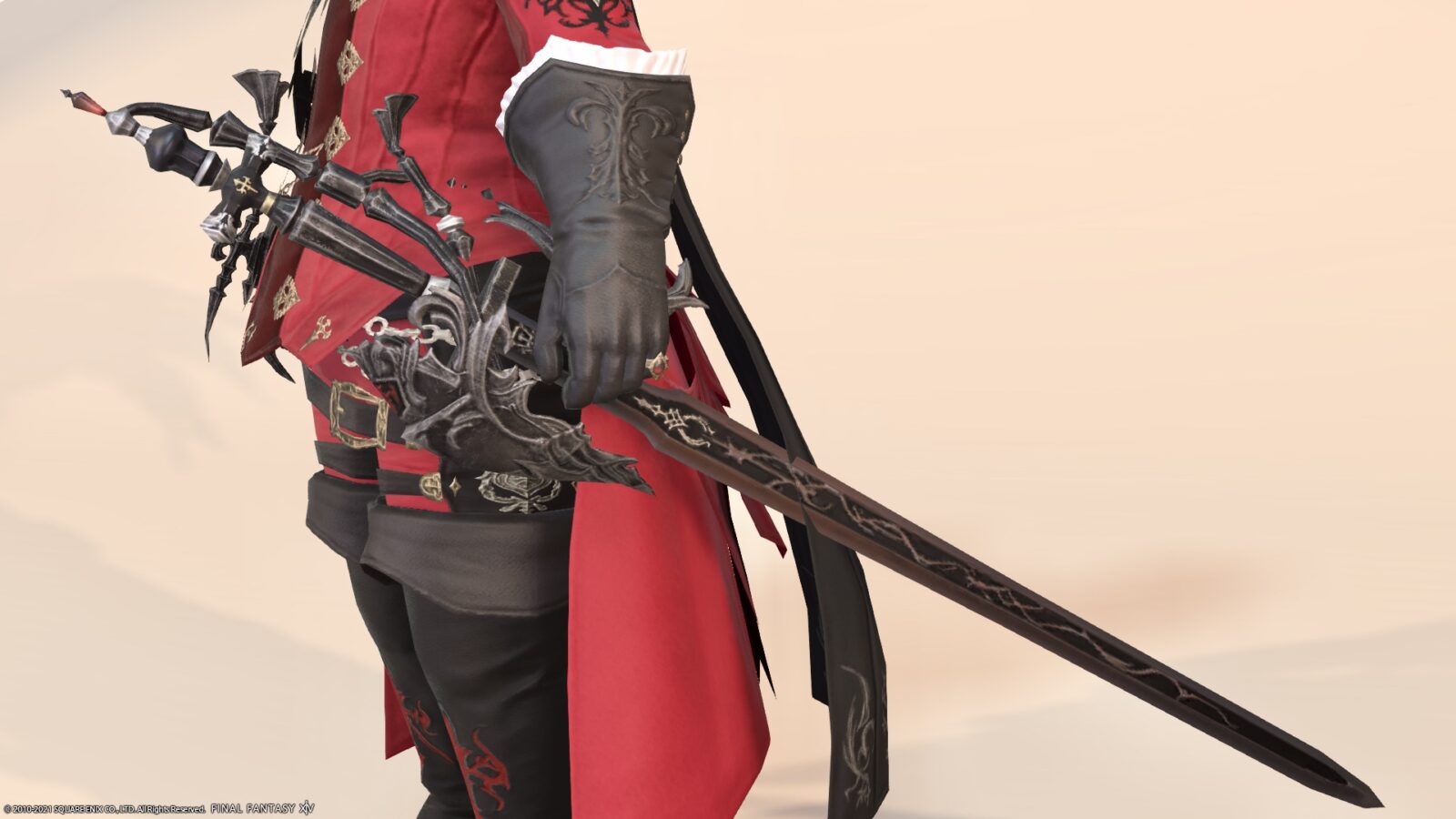 A sword with a Gothic design.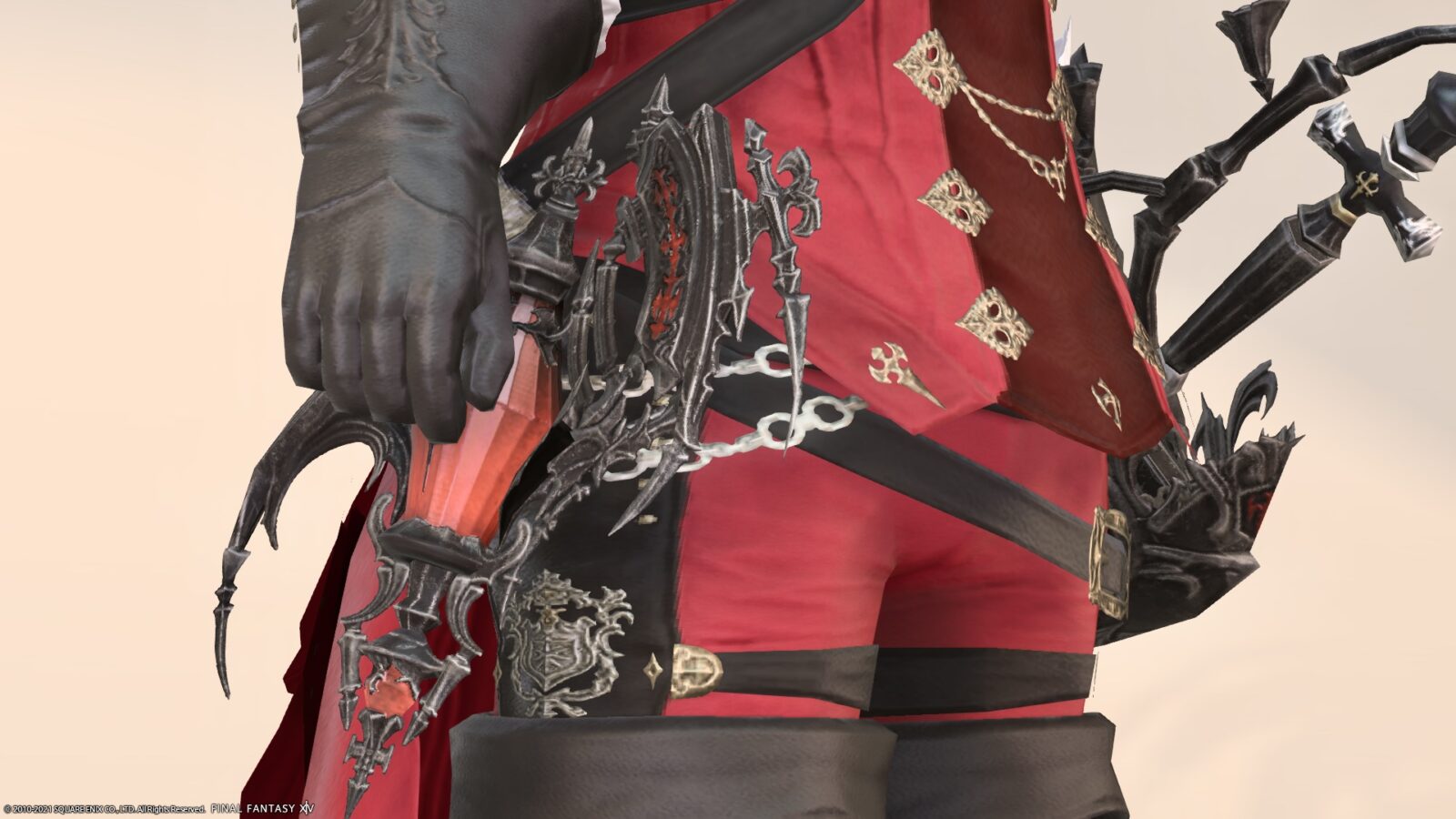 When you hold it, both the sword and the floating object glow faintly.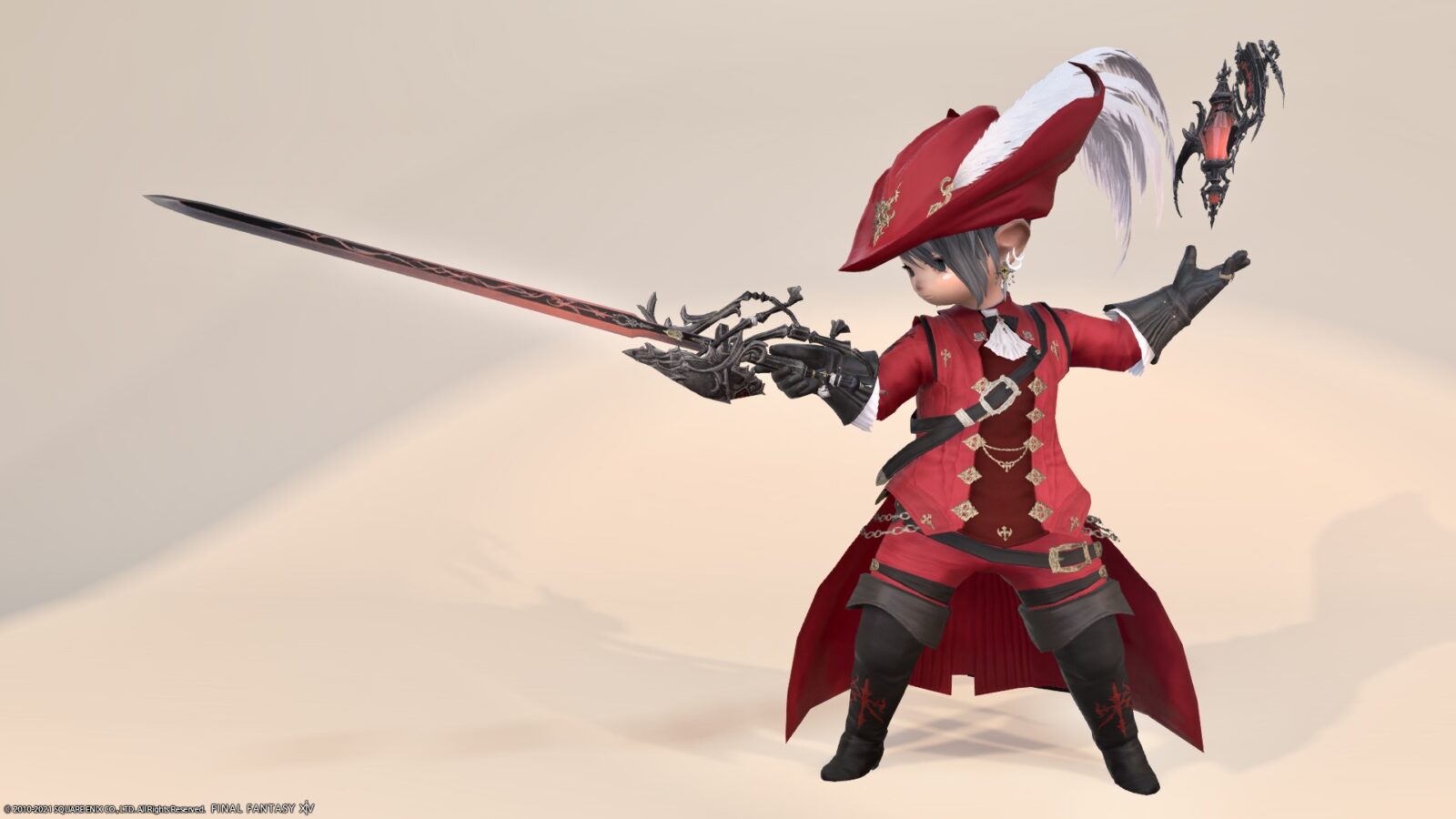 The blade glows a little red.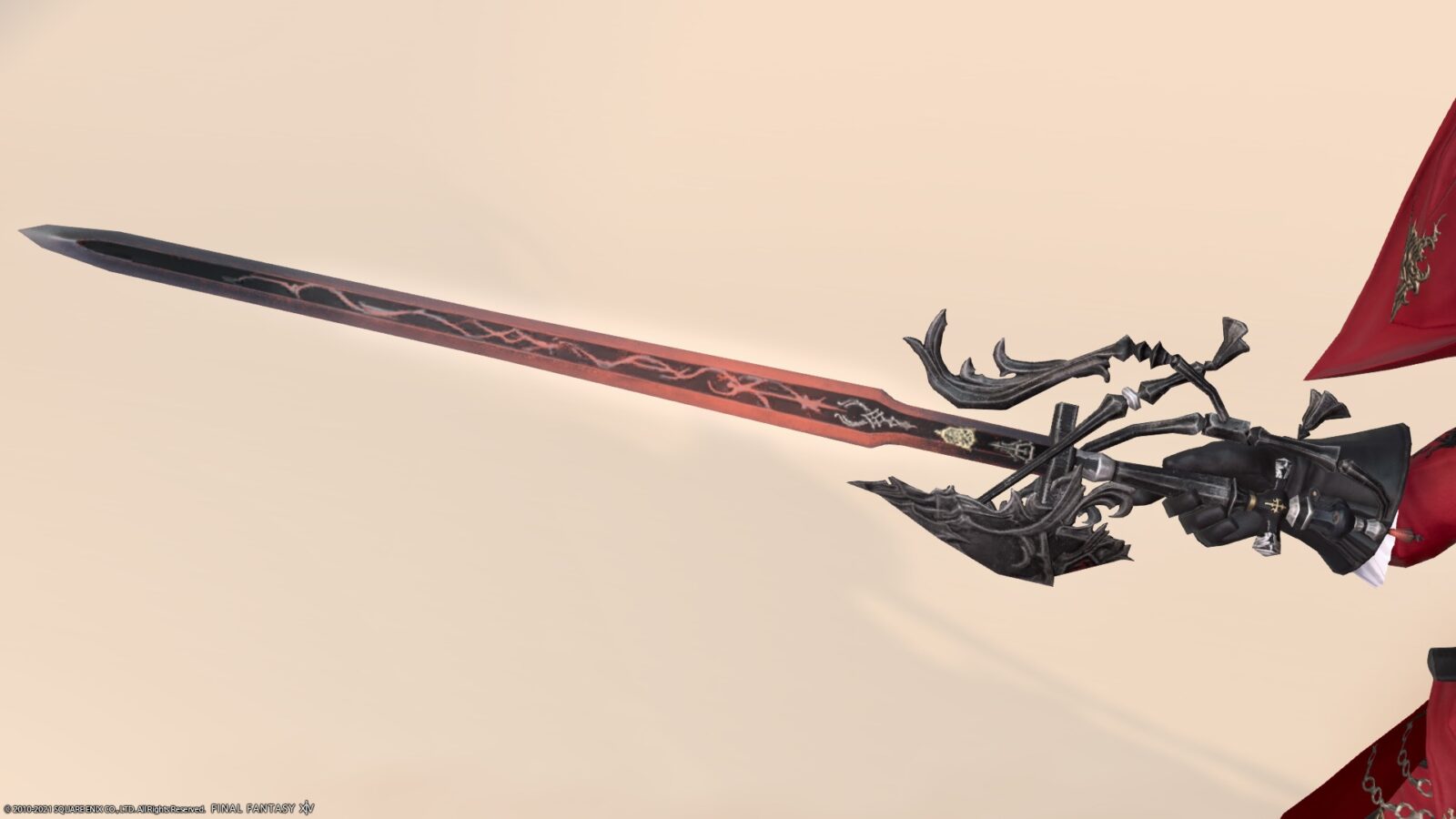 It is a design that feels like it has been used up to the tip.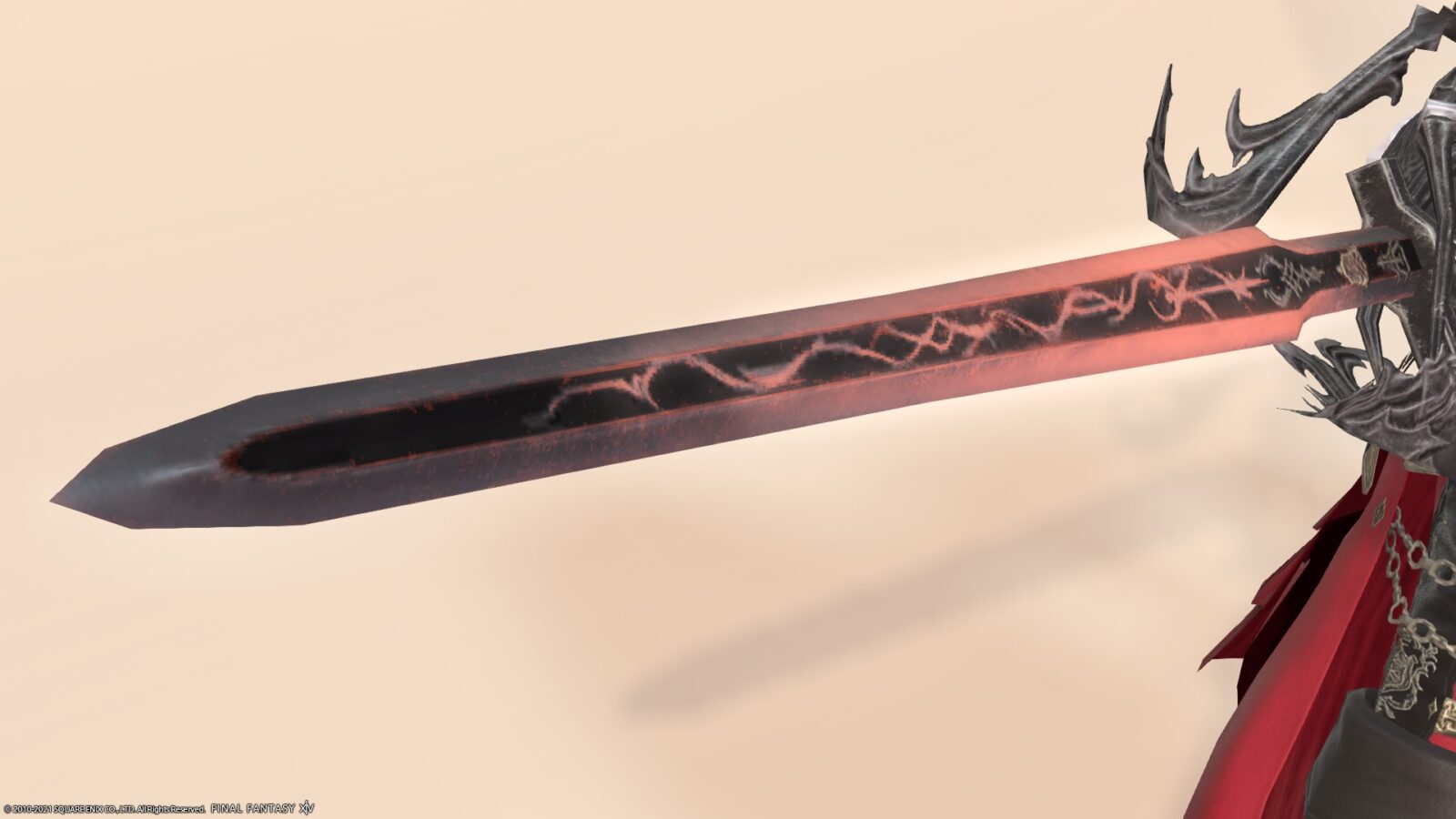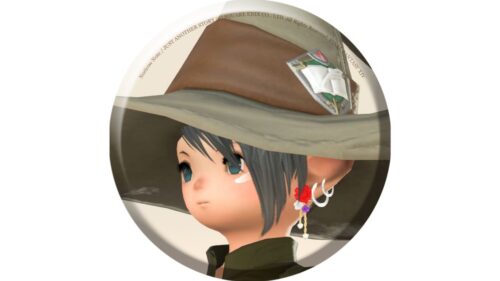 norirow
The design of the handle is really excellent!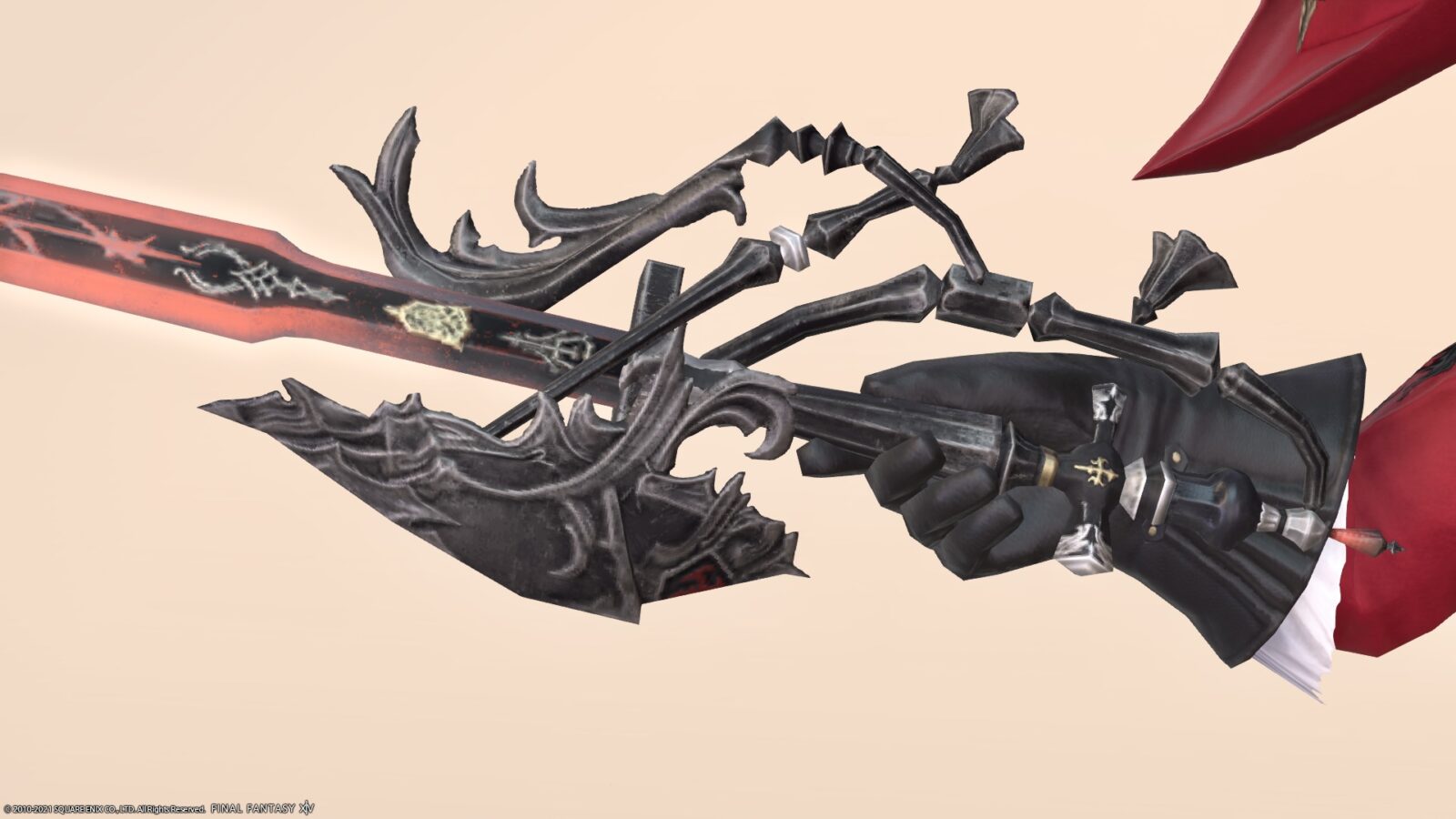 The antique feel is very fashionable.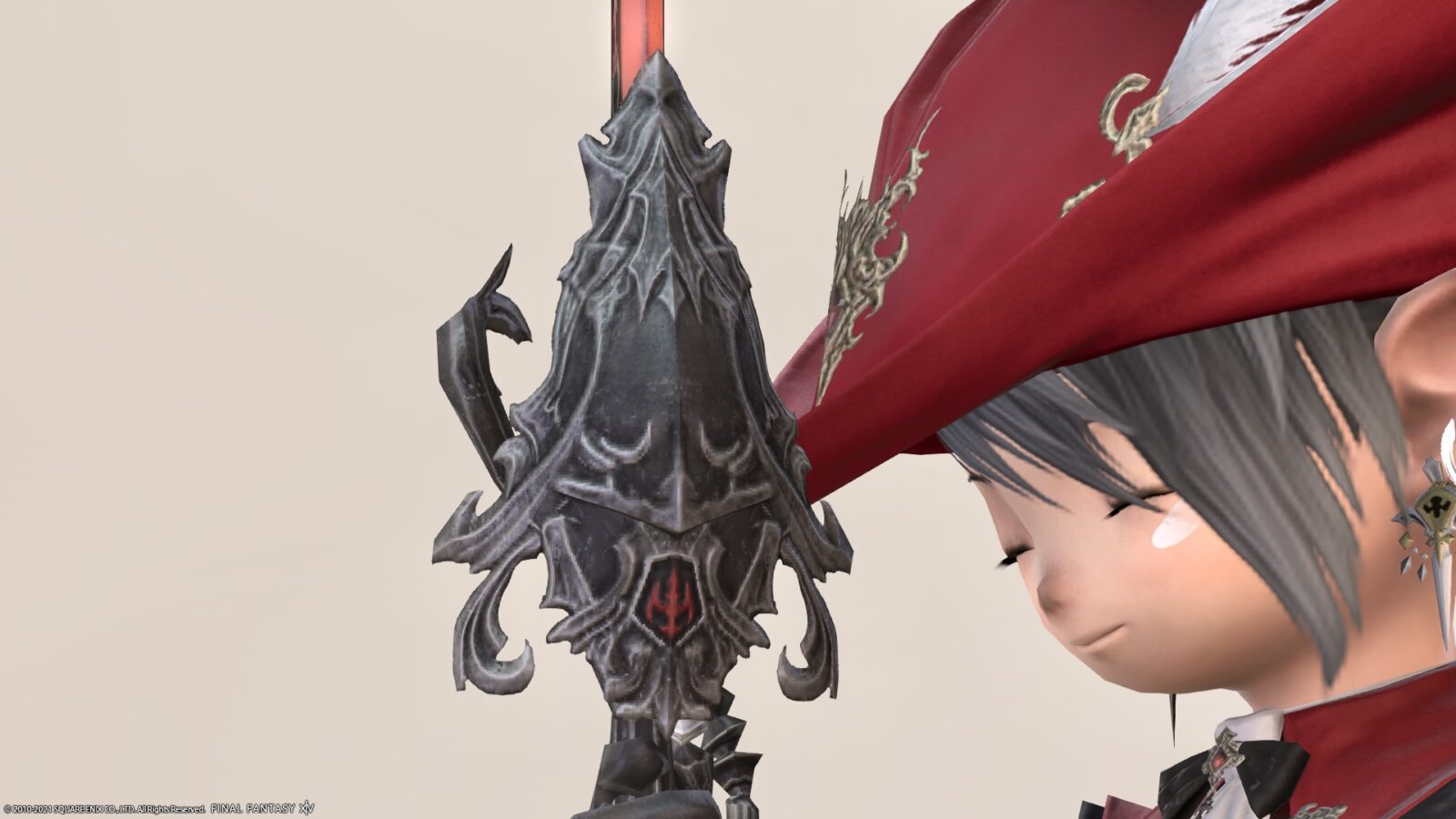 The floating crystal is also shining faintly red.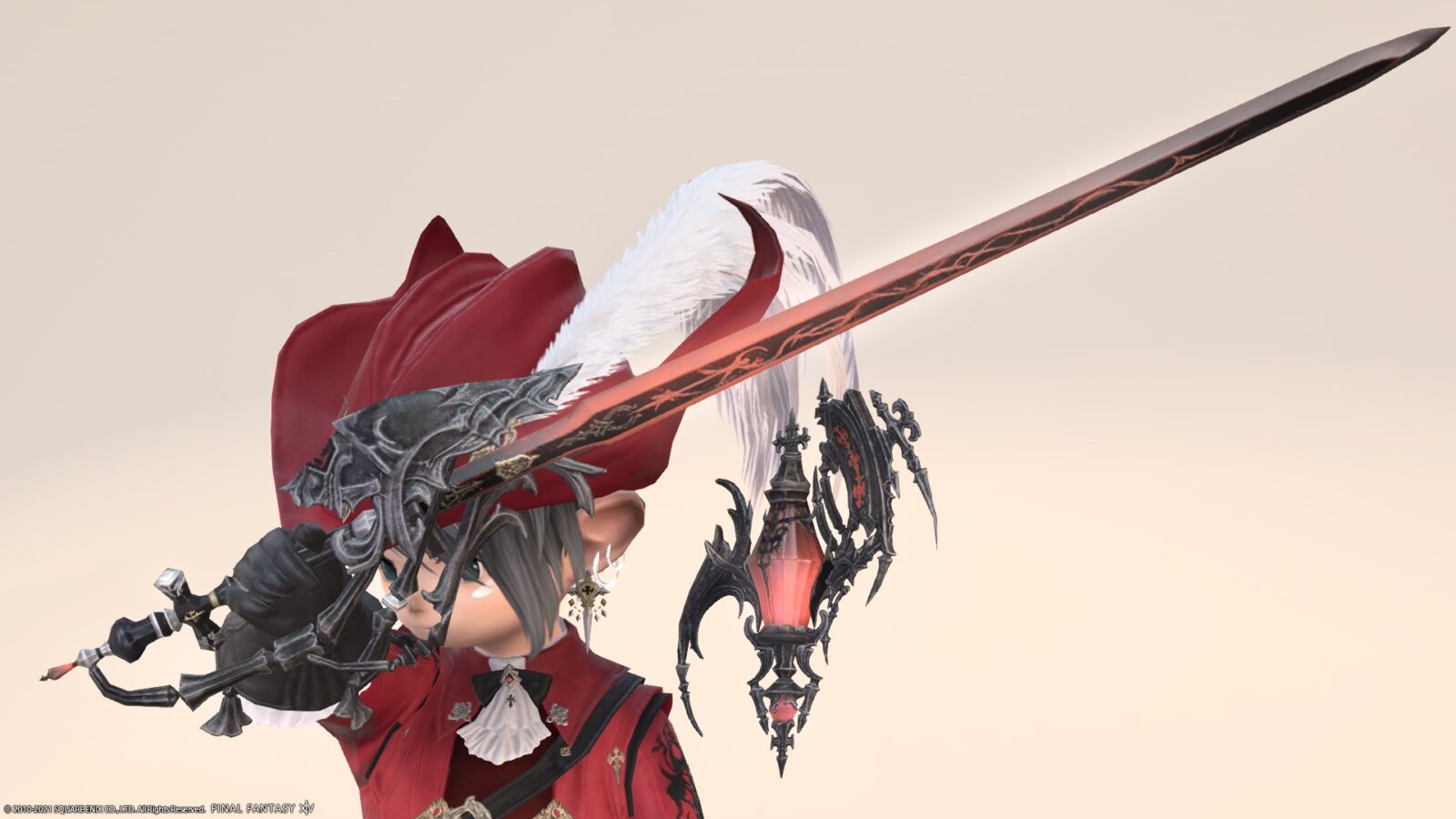 This is also a pretty elaborate design.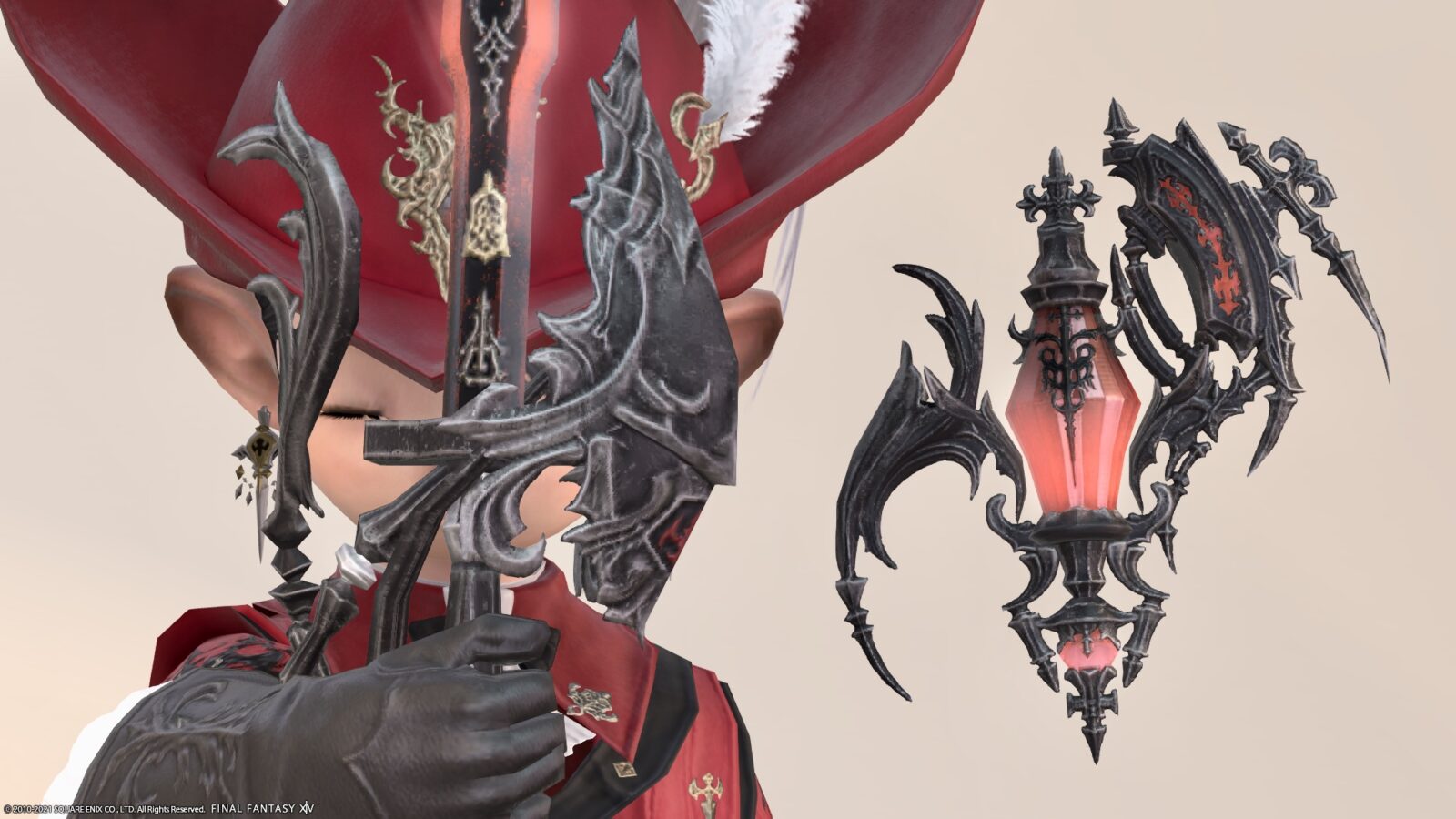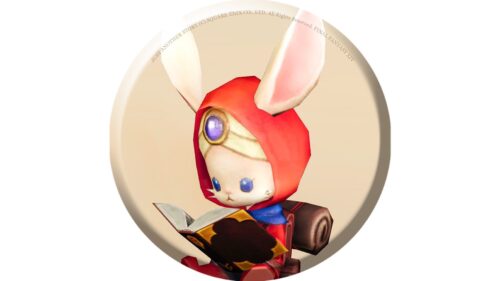 namingway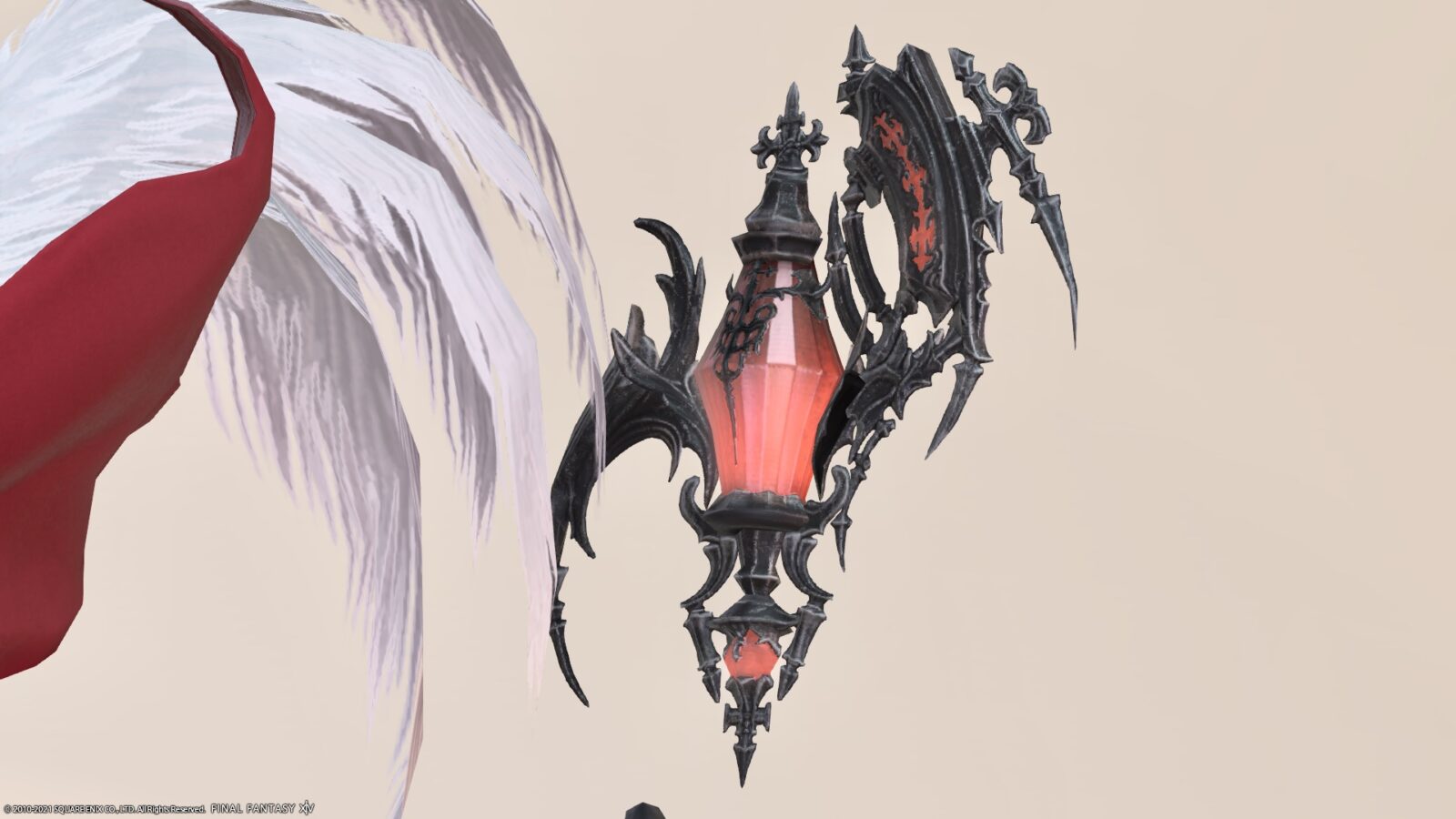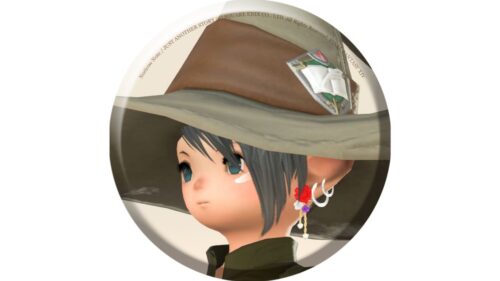 norirow
Feeling like you can summon Dracula?
The AF3 weapon "Antiquated Murgleis" can be obtained by clearing the job quest of LV70 of the Red Mage.
It cannot be dyed by itself, but if you advance the story of Eureka Weapon in the forbidden land Eureka and evolve it through the first form "Murgleis", you will be able to dye it, and you can also add a glowing effect.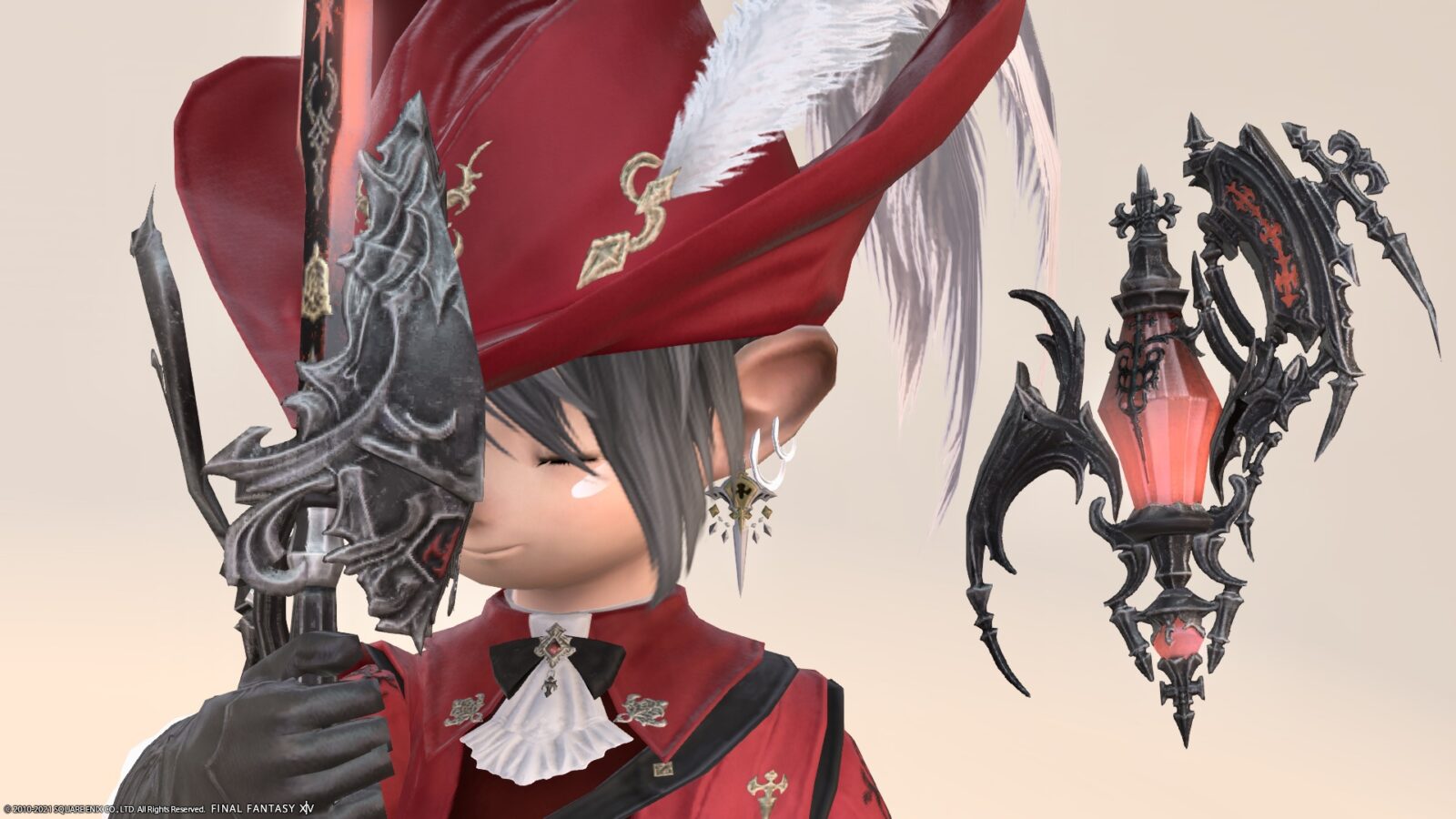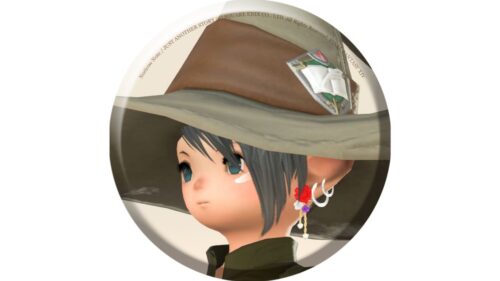 norirow
This is also a weapon that I definitely want to shine!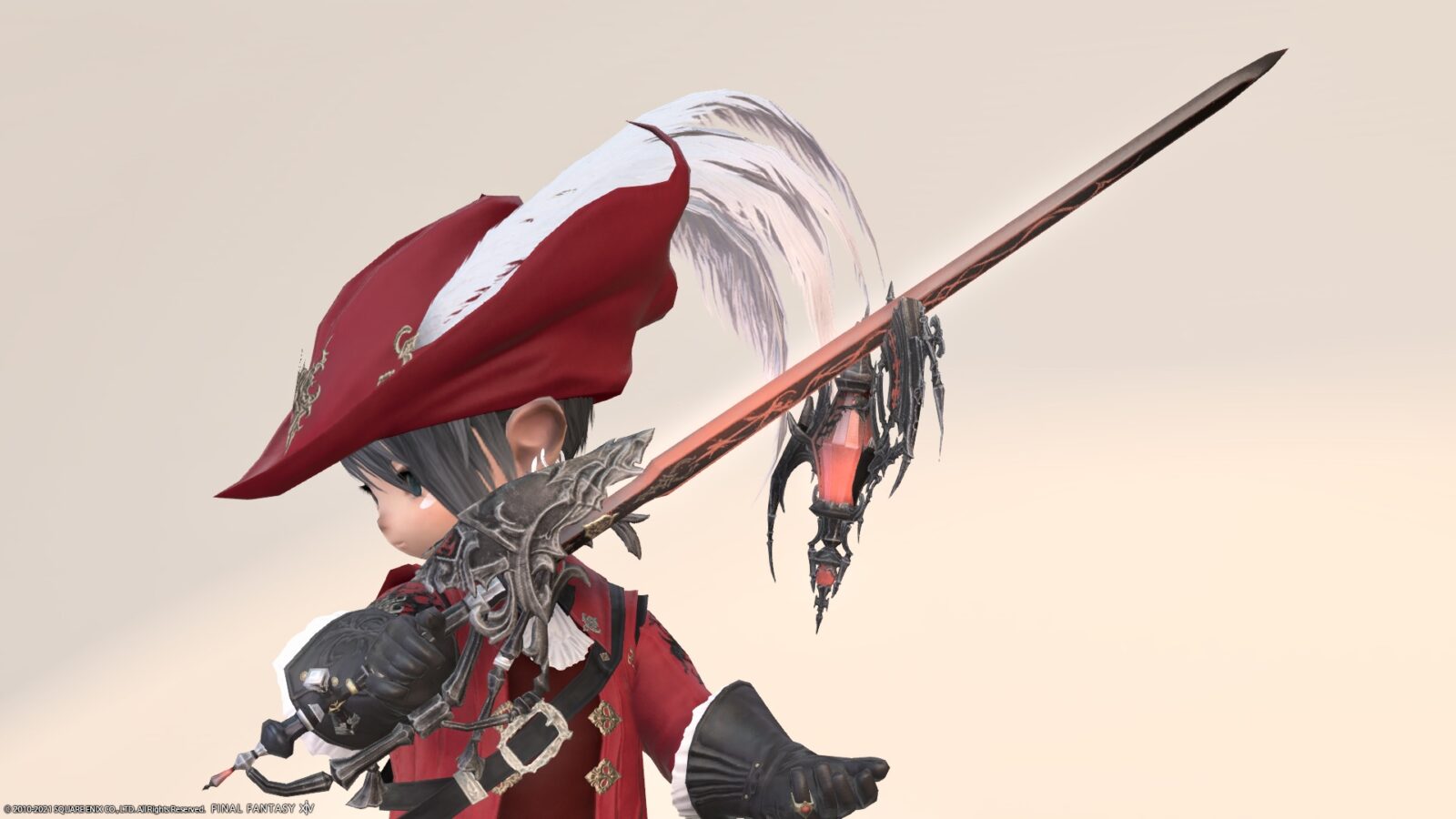 You must practice the Red Mage before that.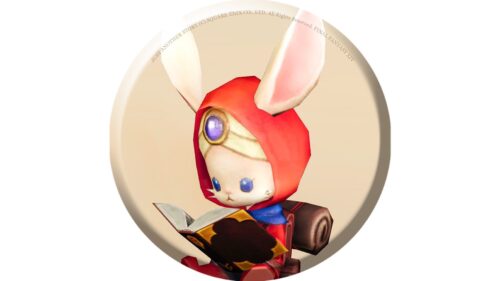 namingway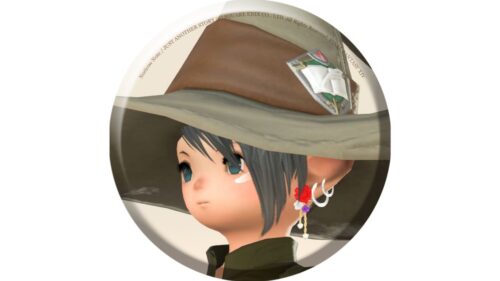 norirow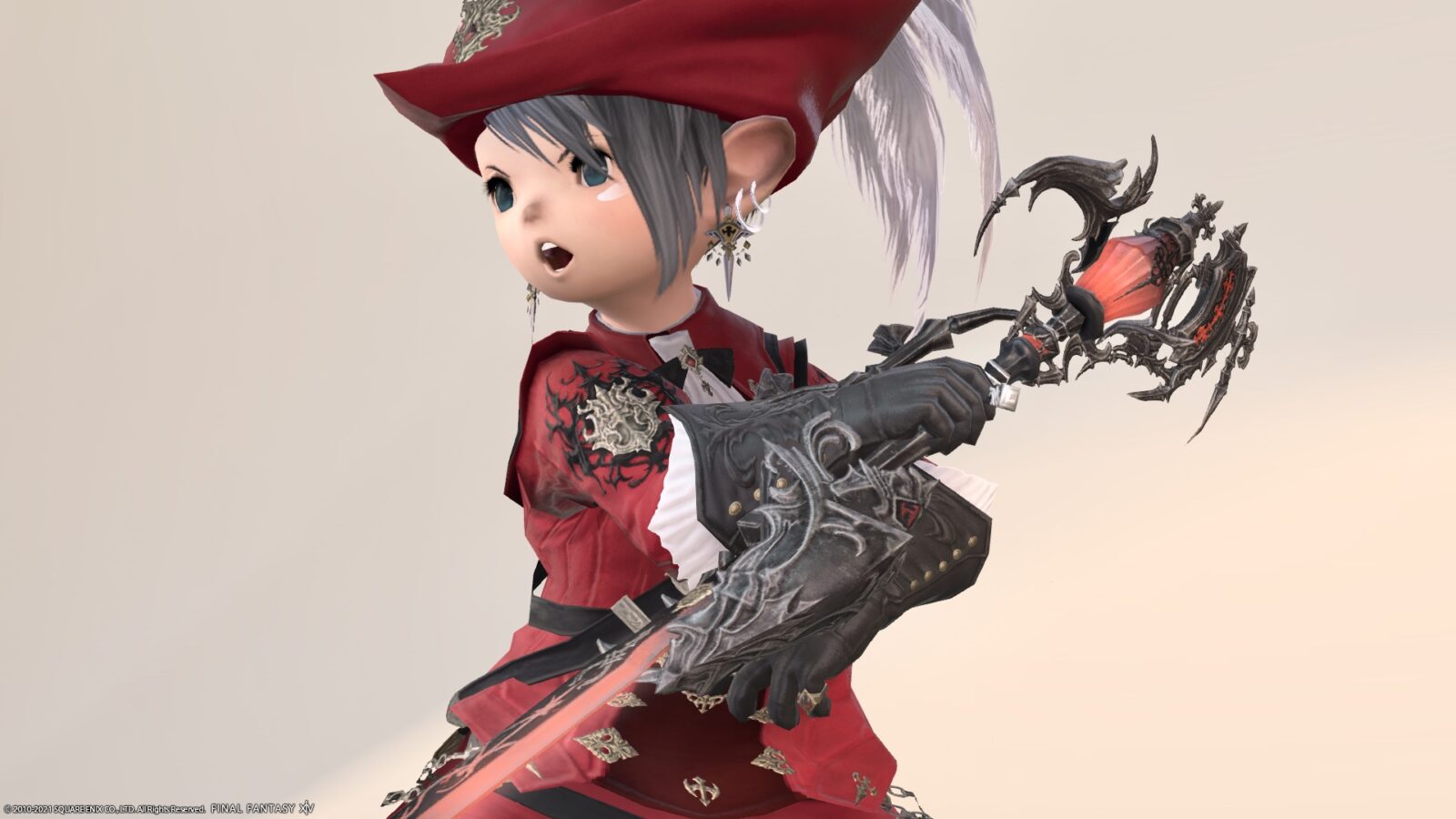 So, it was a record of the red mage AF3 (Lv70) weapon "Antiquated Murgleis" and the first form of Eureka Weapon (EW) "Murgleis".
▼ Please check the video for the movement when equipped!
Related records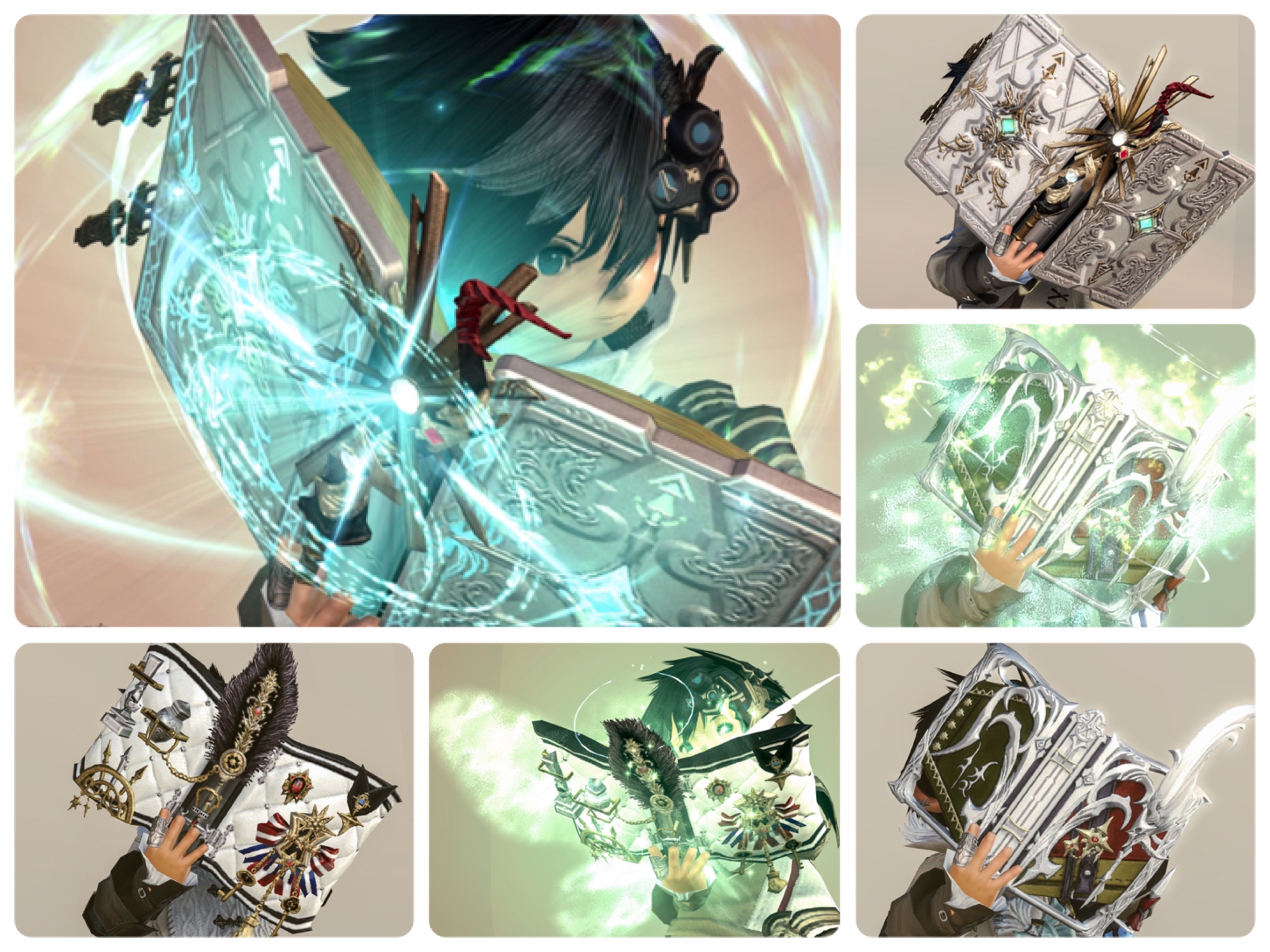 Eureka Weapons (EW)
This is a summary of Eureka Weapons. / …