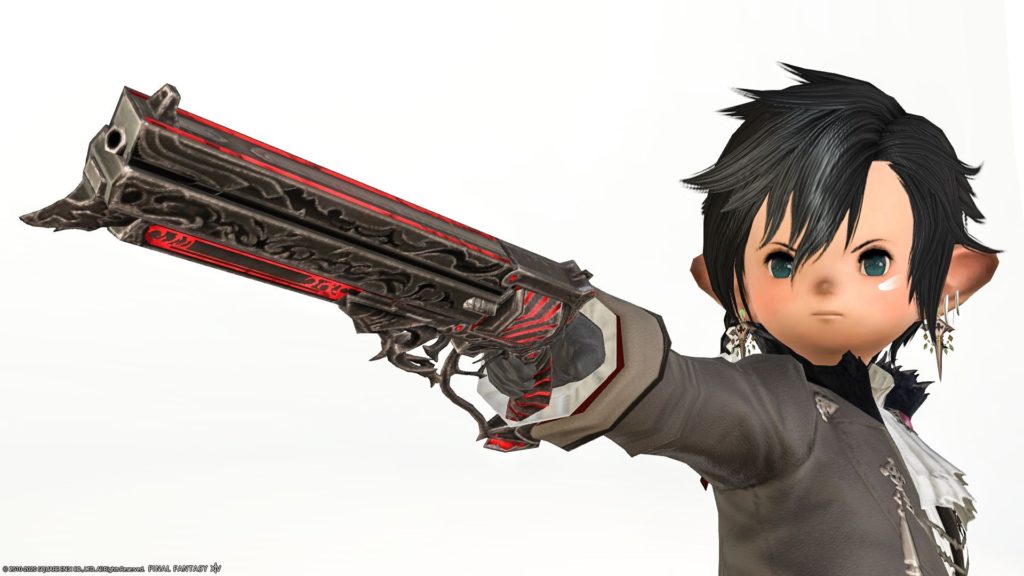 This is a valuable revolver design machinist gun "Augmented Deepshadow Pistol."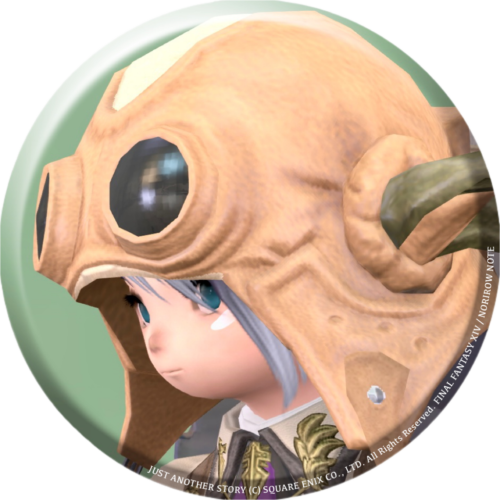 norirow
After all revolver is cool.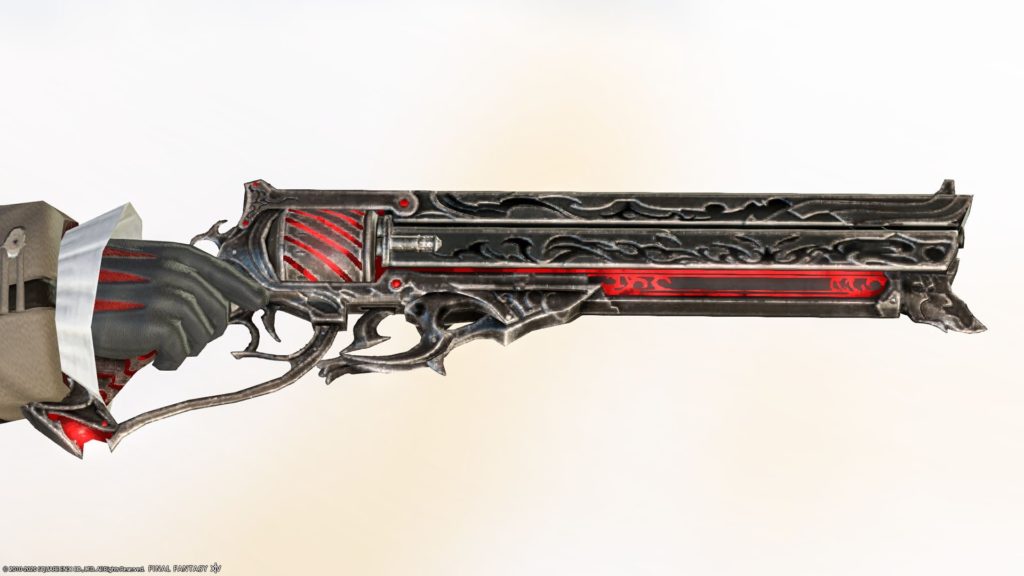 It's a revolver, but it's a big gun, so it has a strong presence even if it's carried on its back.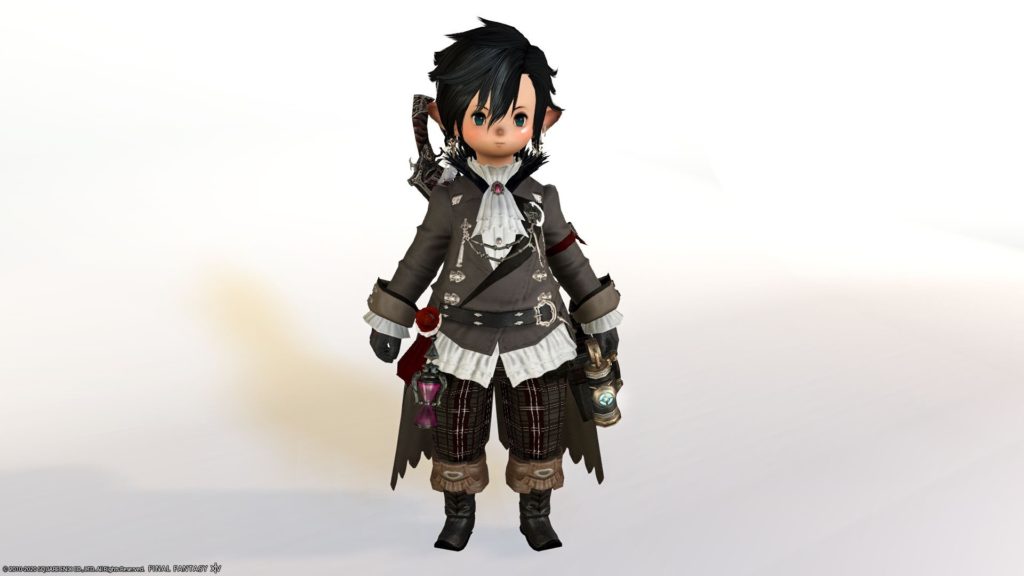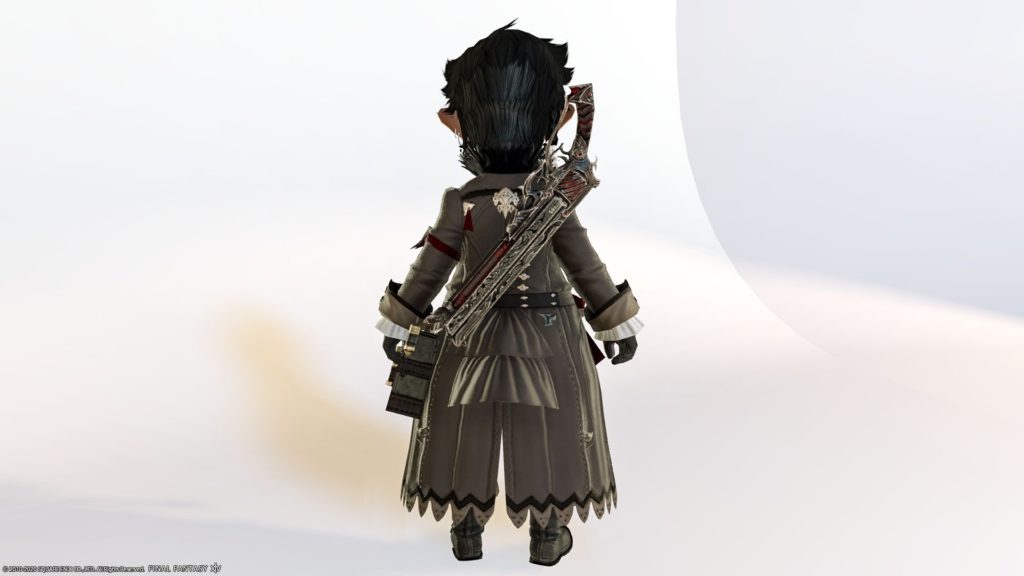 It's a pretty big gun, considering its size against your body.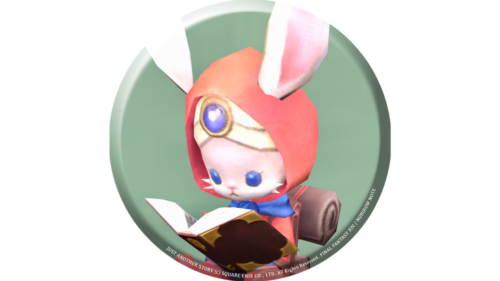 namingway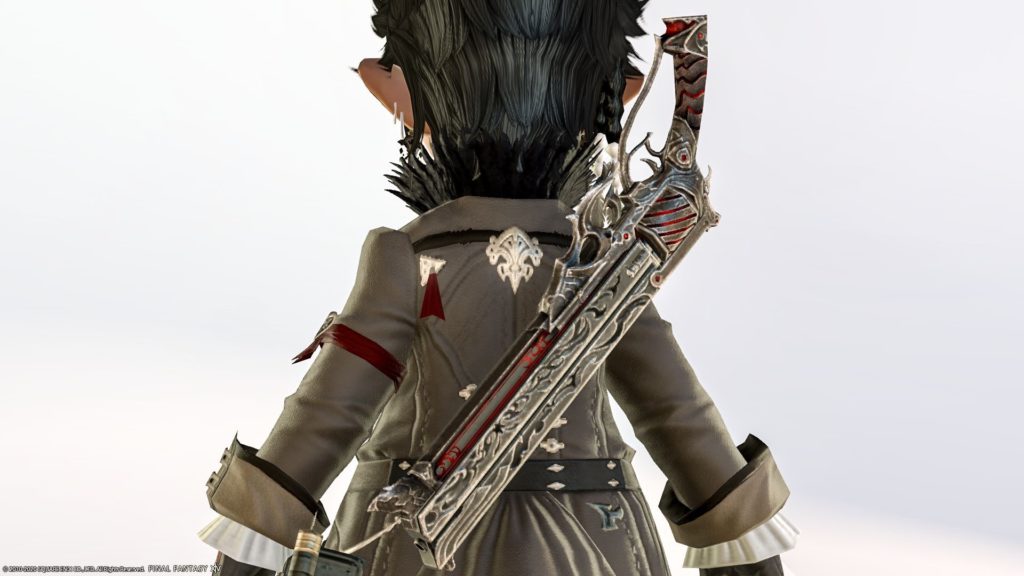 The details are finely decorated.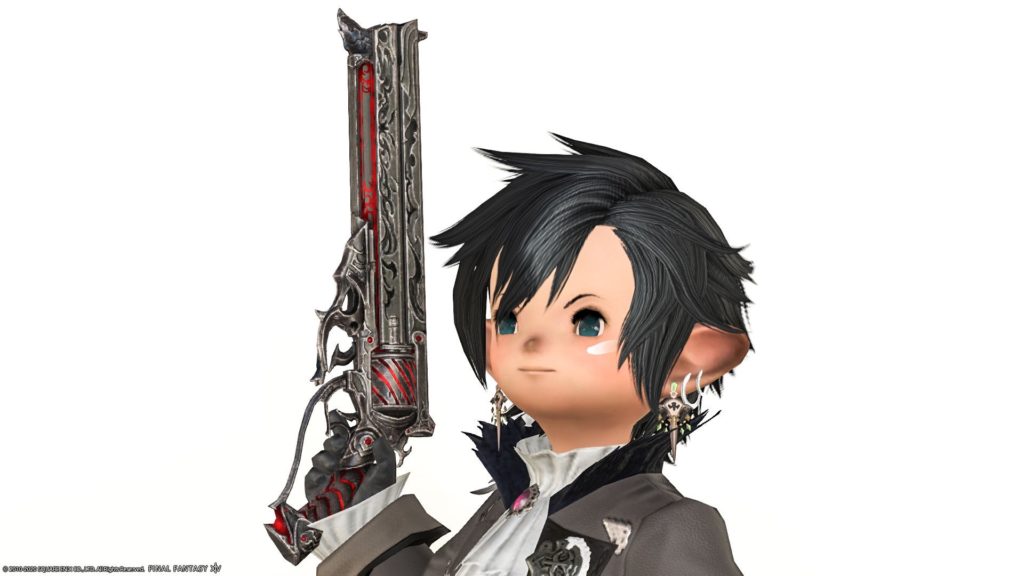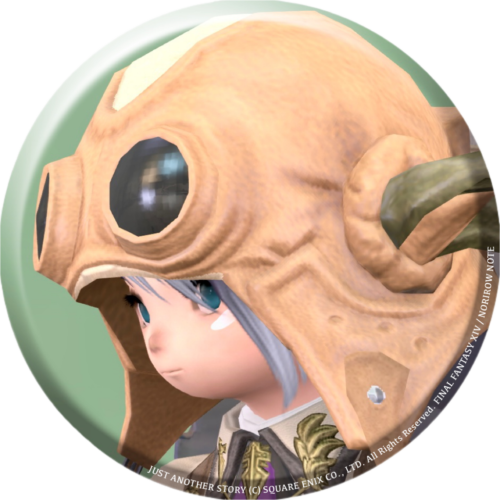 norirow
This red glow is really cool.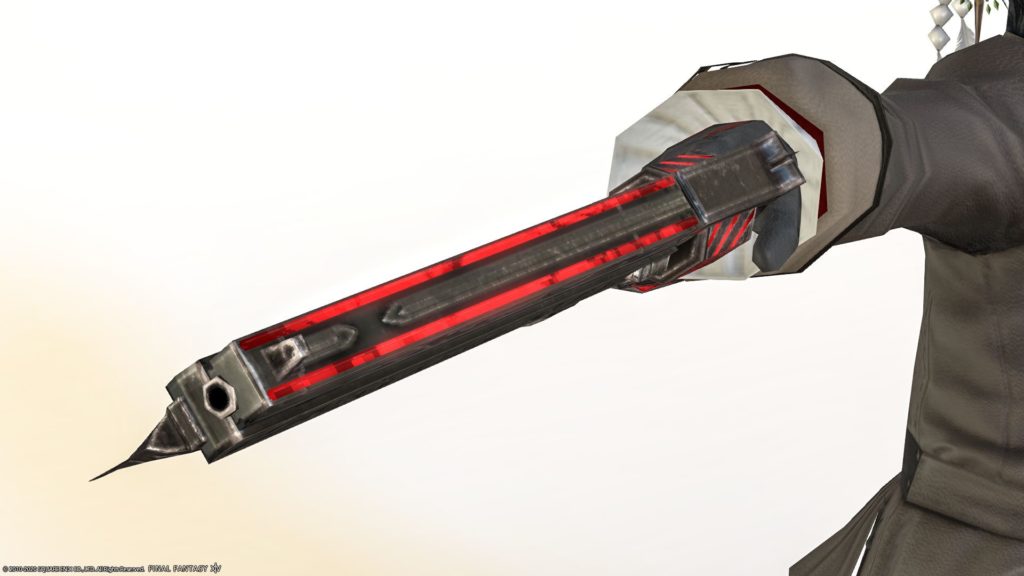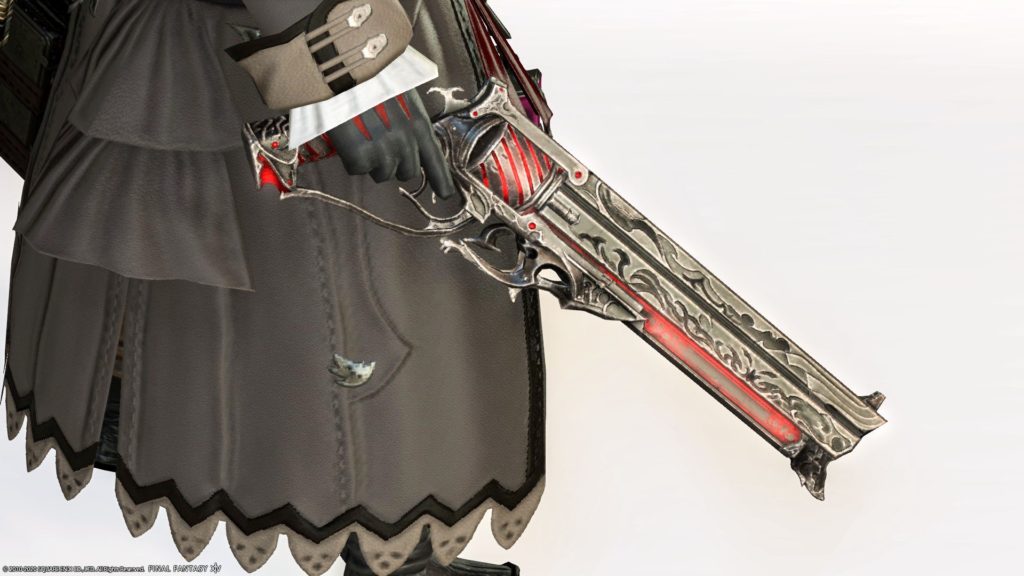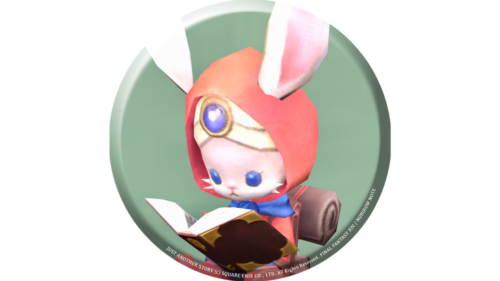 namingway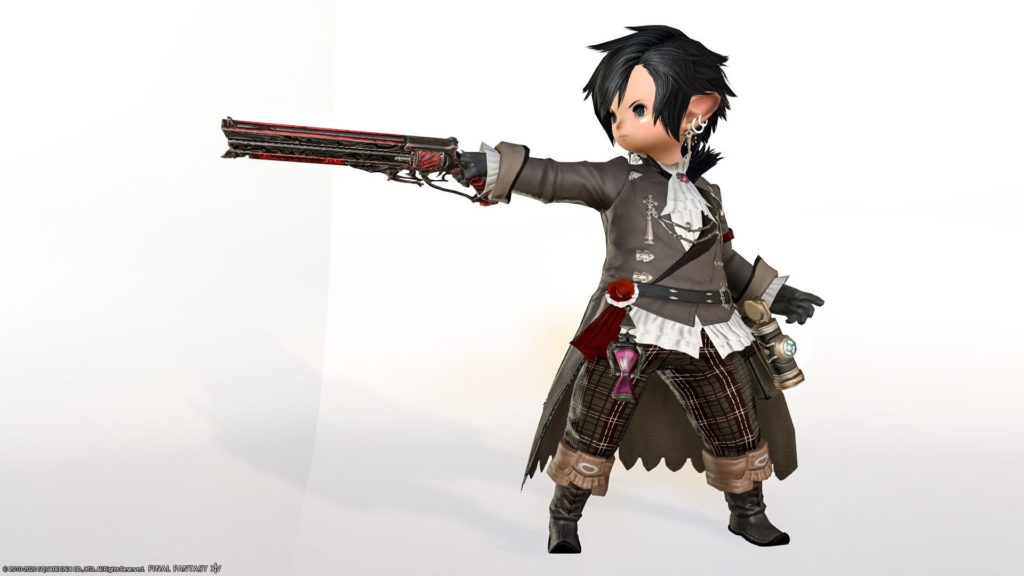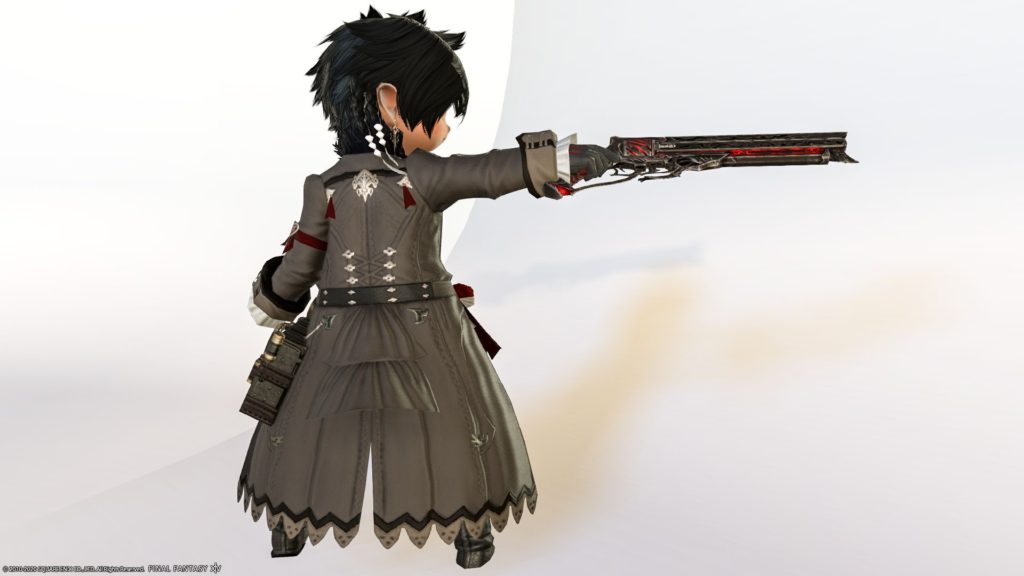 This gun can be obtained by collecting Allagan Tomestones.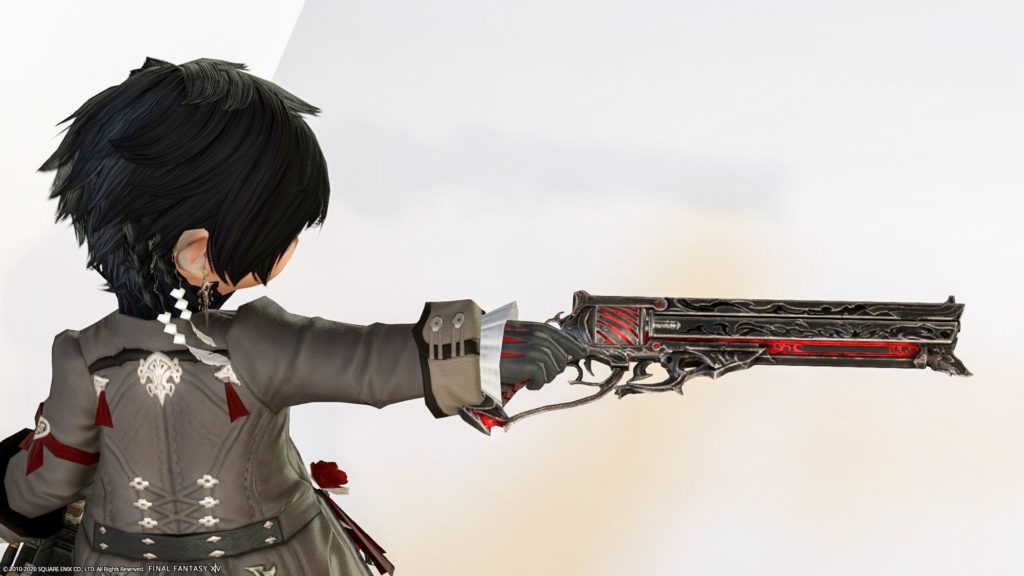 For more information, please ask Fathard of Eulmore !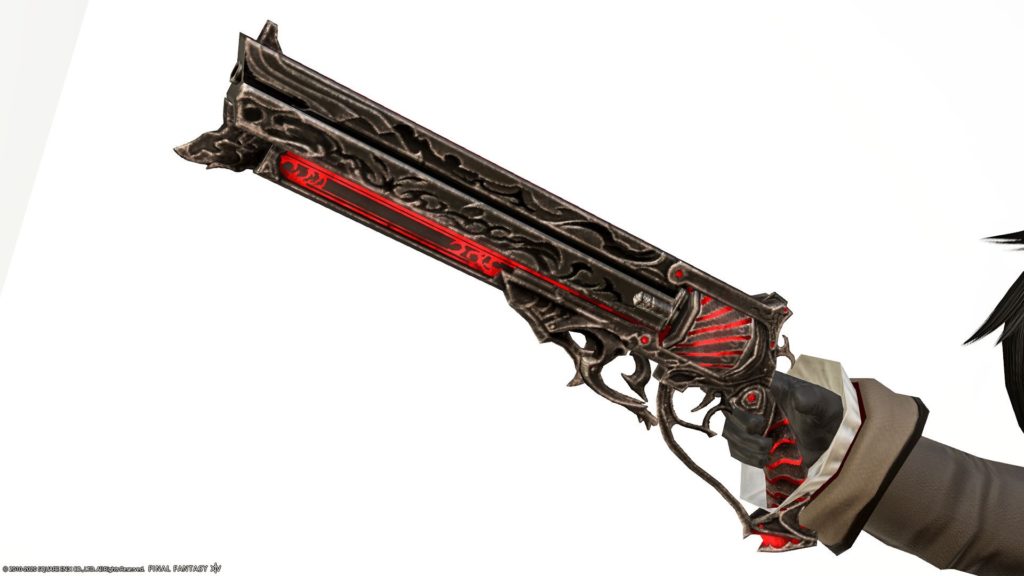 It is a very nice design for those who like revolvers.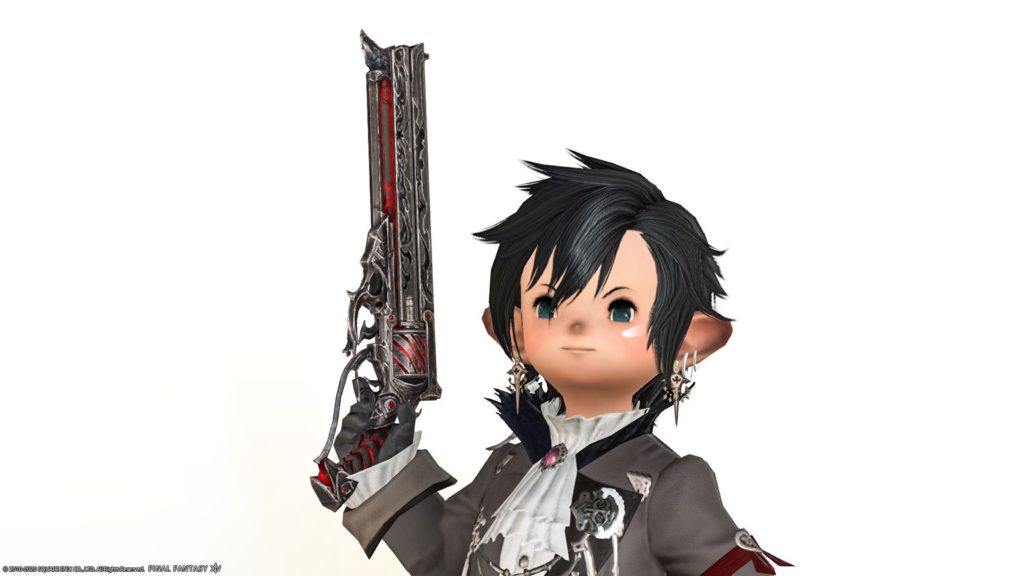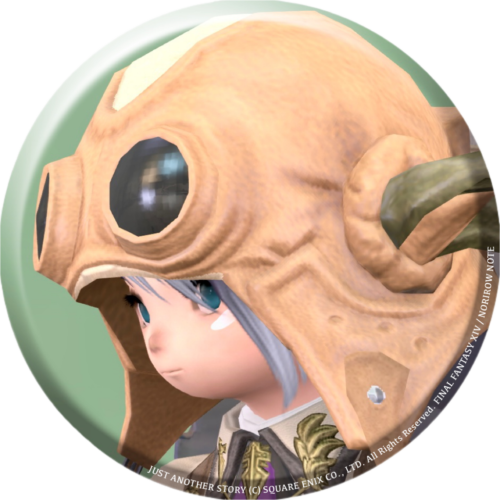 norirow
I think there are many people waiting for this !
Related records